Marisa and Javier kept us laughing all day at their wedding.  What a crazy, fun couple!  These two were certainly made for each other!  They both just have personalities that compliment the other so well not to mention, they both love to have a good time!    Their wedding day certainly proves that!  You can't help but laugh while you scroll through their photos because you can see how much fun they are having all throughout the day.  Plus, we think Marisa did a phenomenal job pulling together the dream team of vendors who made this wedding so spectacular!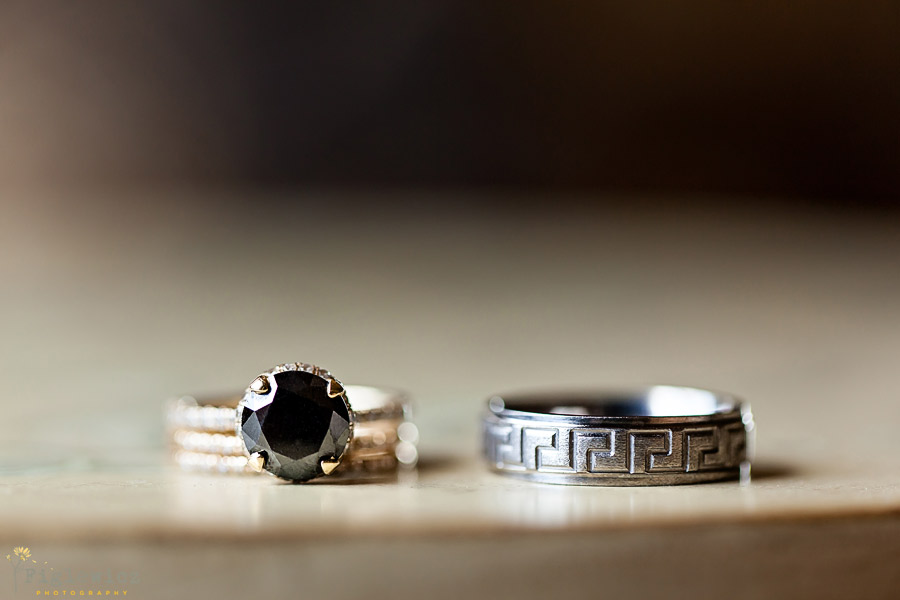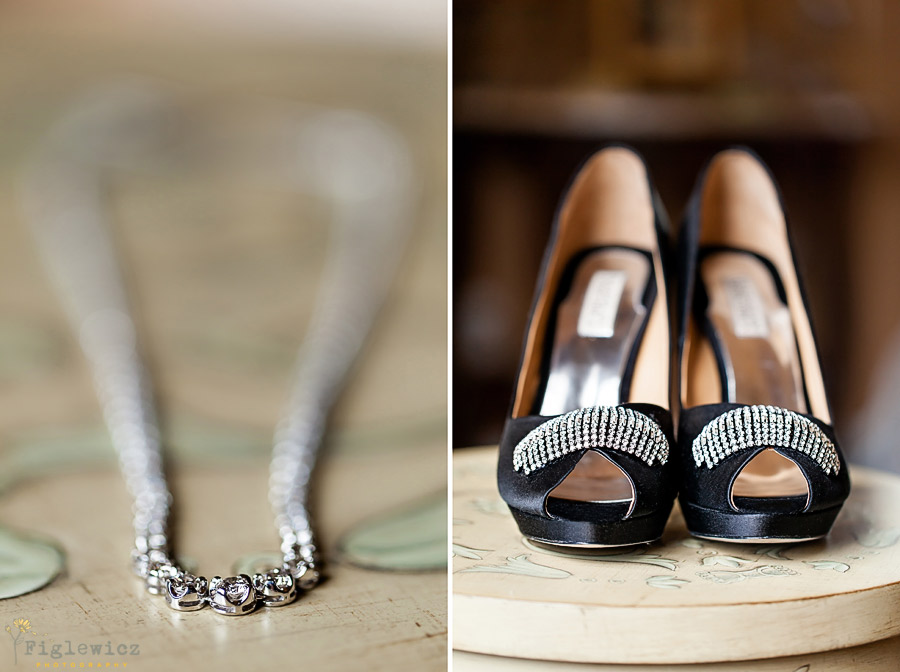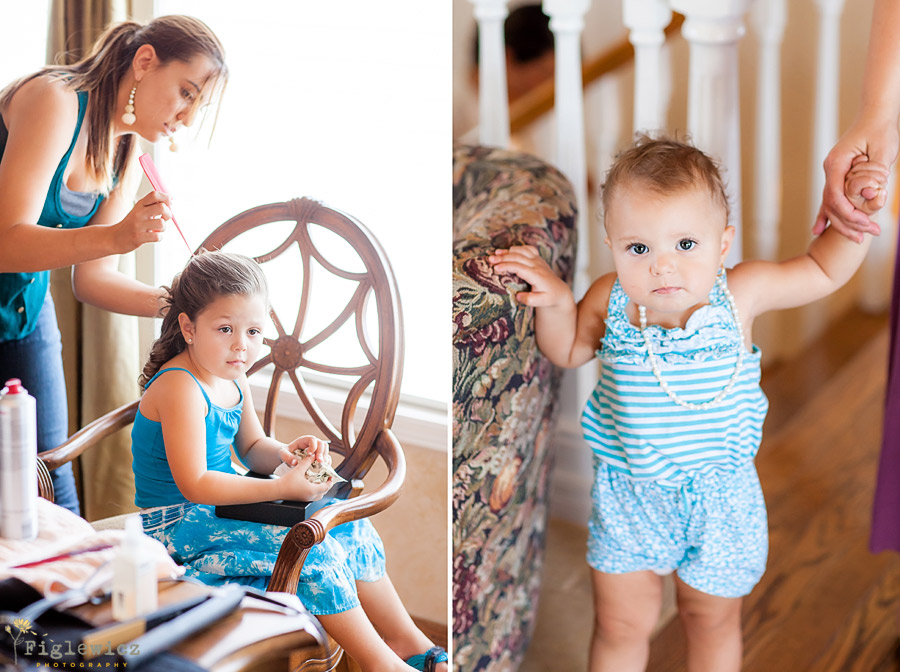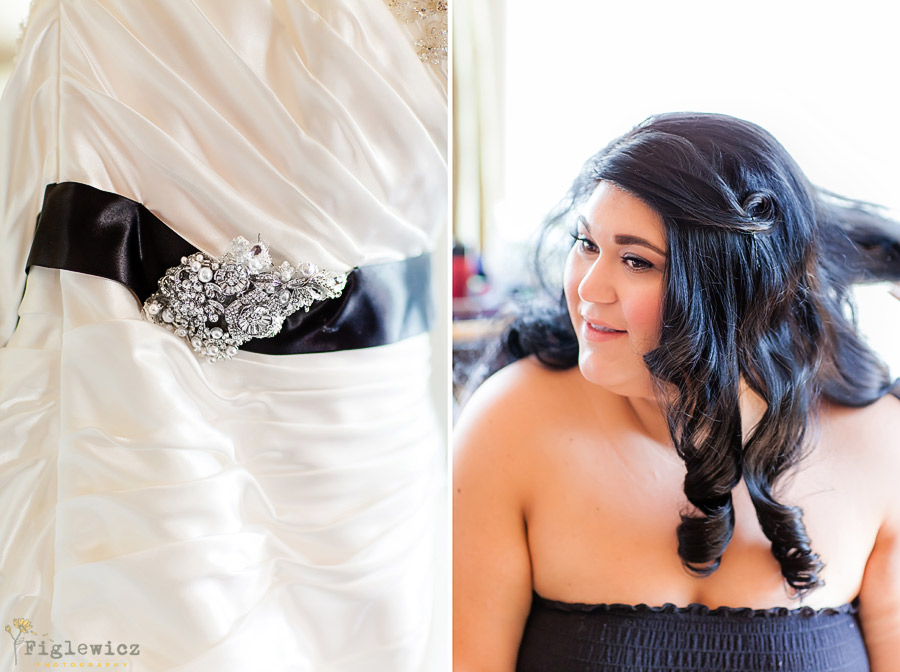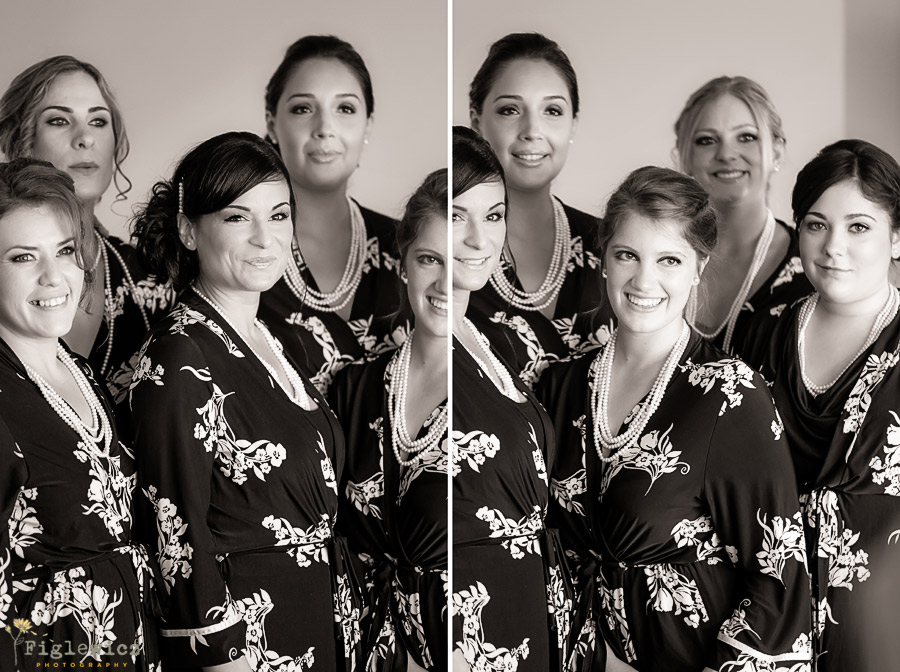 Marisa owns a salon and so everyone who worked at the salon came to the wedding to get all of the bridesmaids hair and makeup ready.  These ladies looked gorgeous!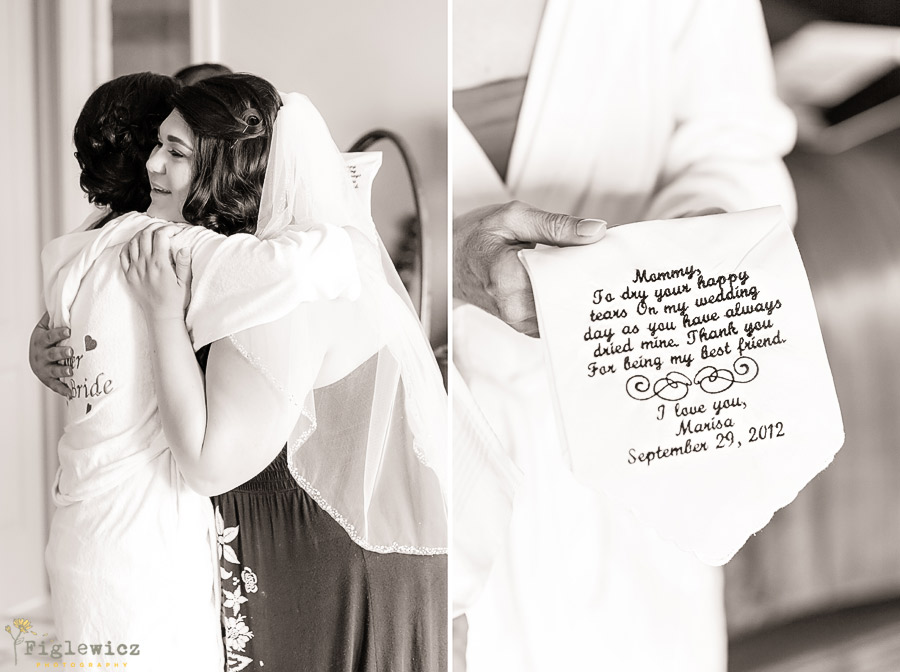 It was a beautiful day at Trump National Golf Course, and Marisa was shining with excitement.  She looked amazing and was so happy to celebrate her marriage to Javier with all of the people she is close with.  She made these handkerchiefs for her parents in anticipation of the tears of joy.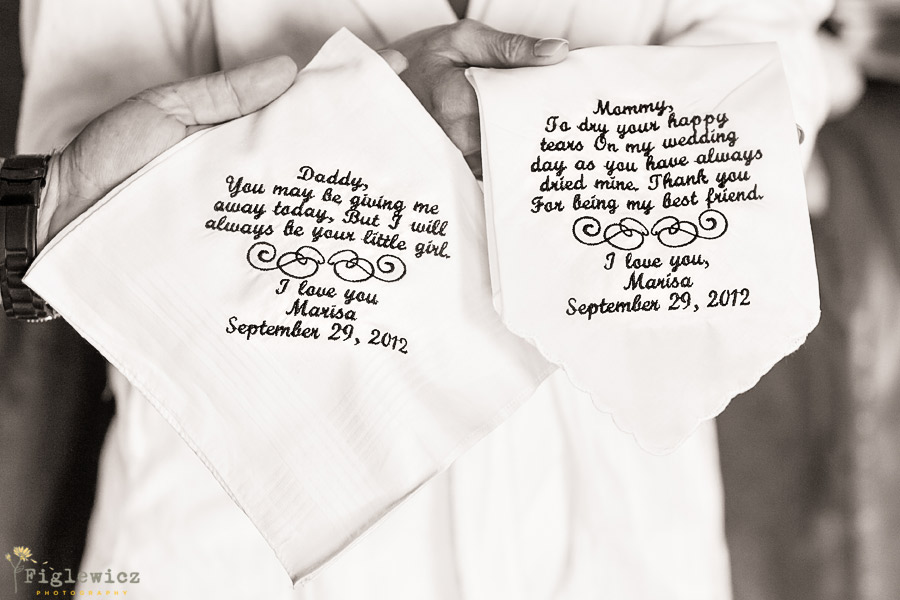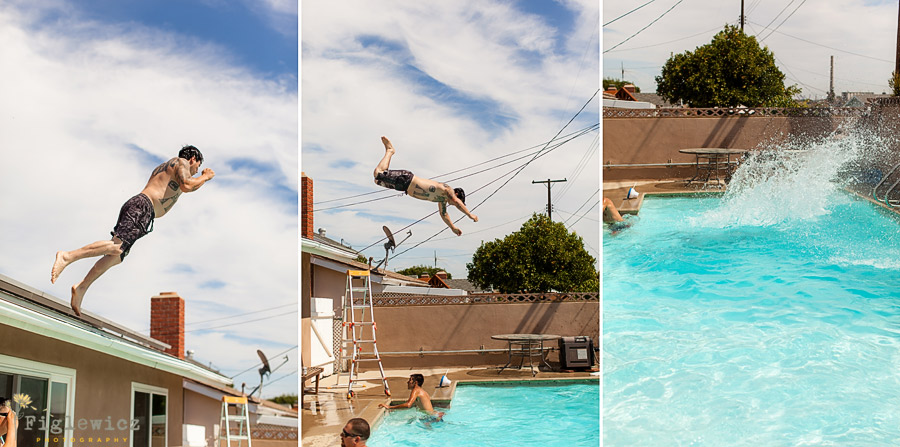 When we showed up at the house where Javier and his groomsmen were getting ready, we found them jumping off of the roof into the pool in the backyard!  Hilarious!  Javier was having a great time (thank goodness no one got hurt)! *please do not attempt at home!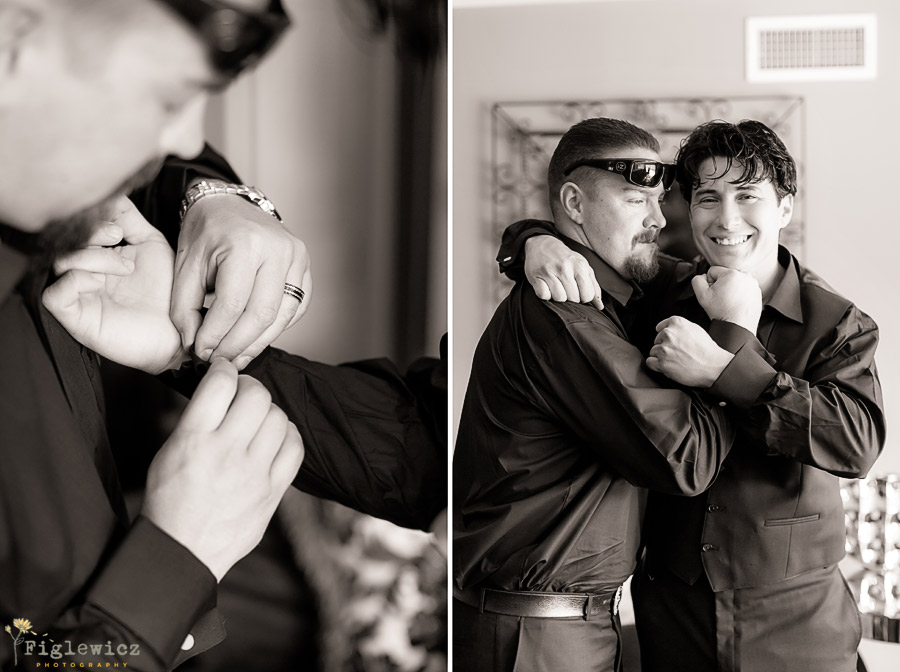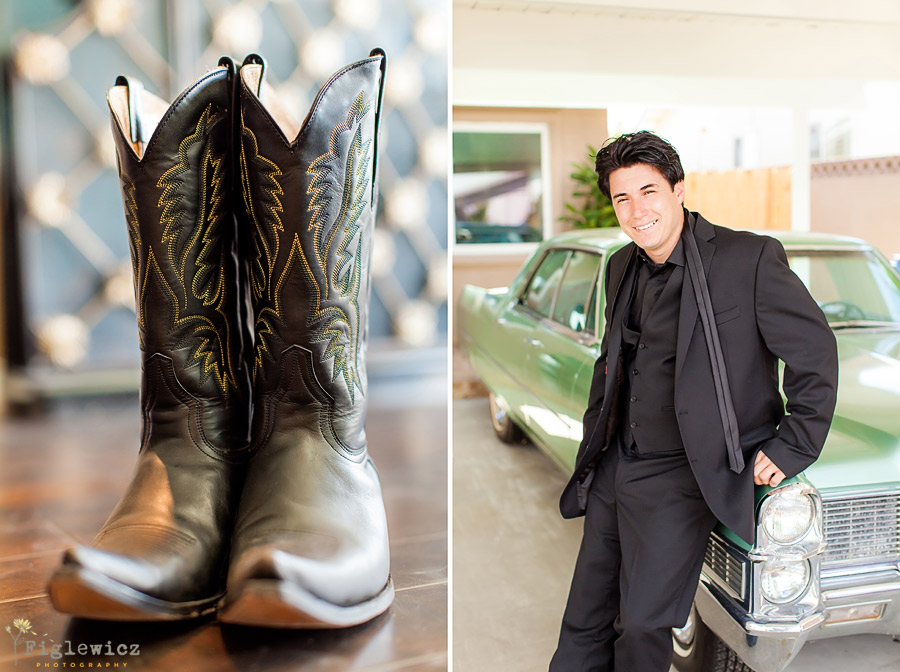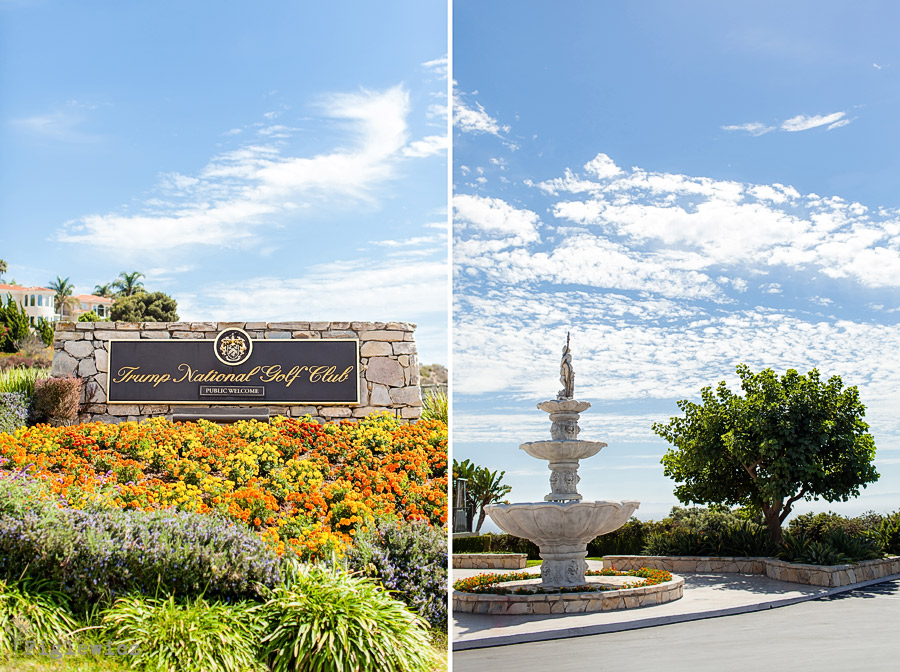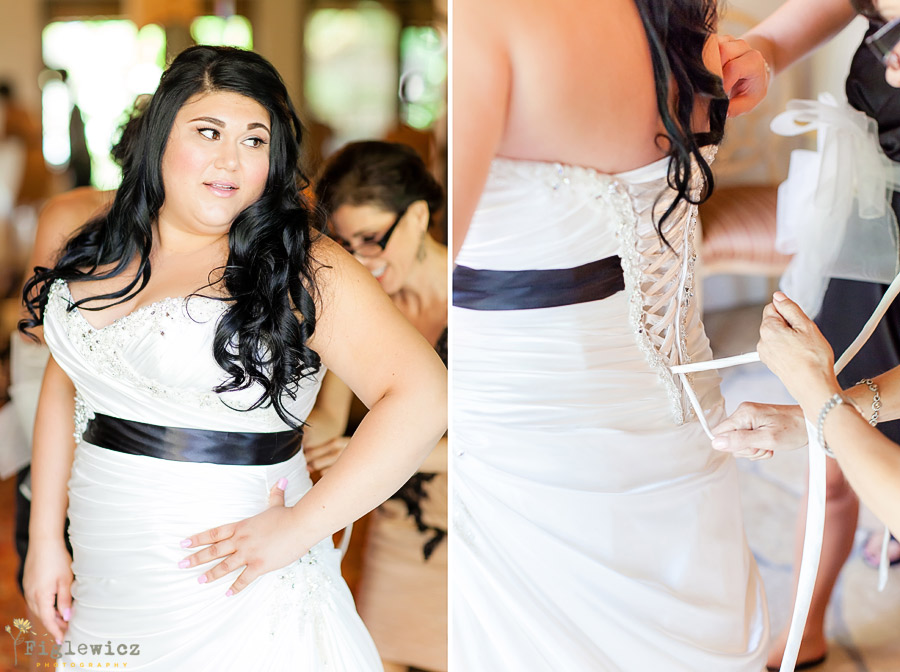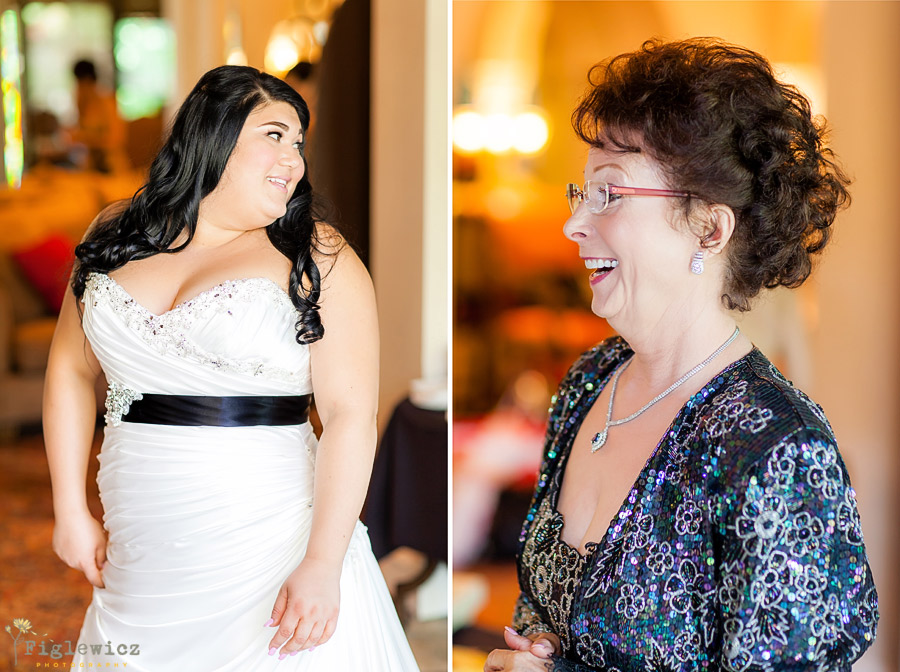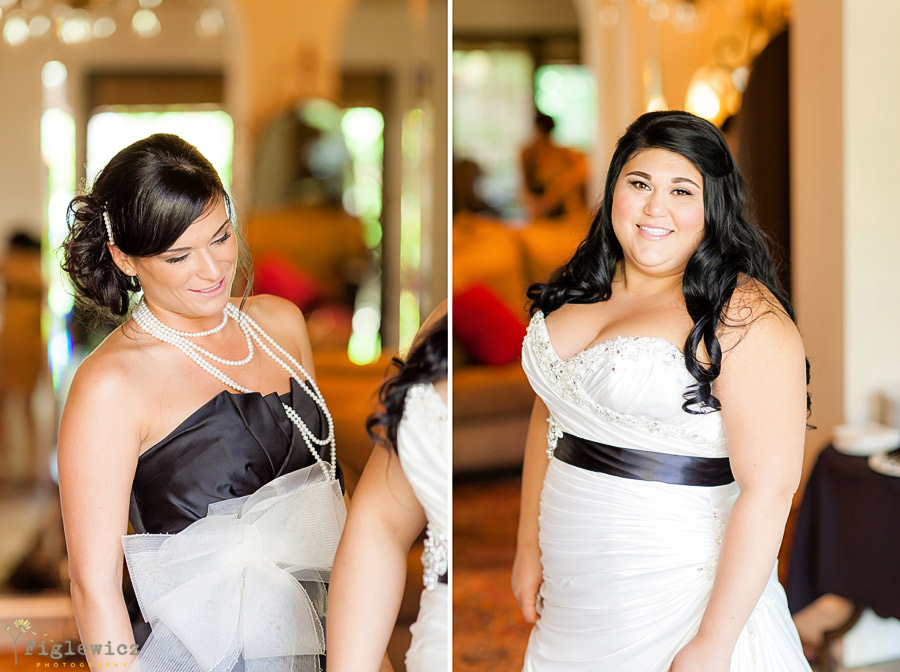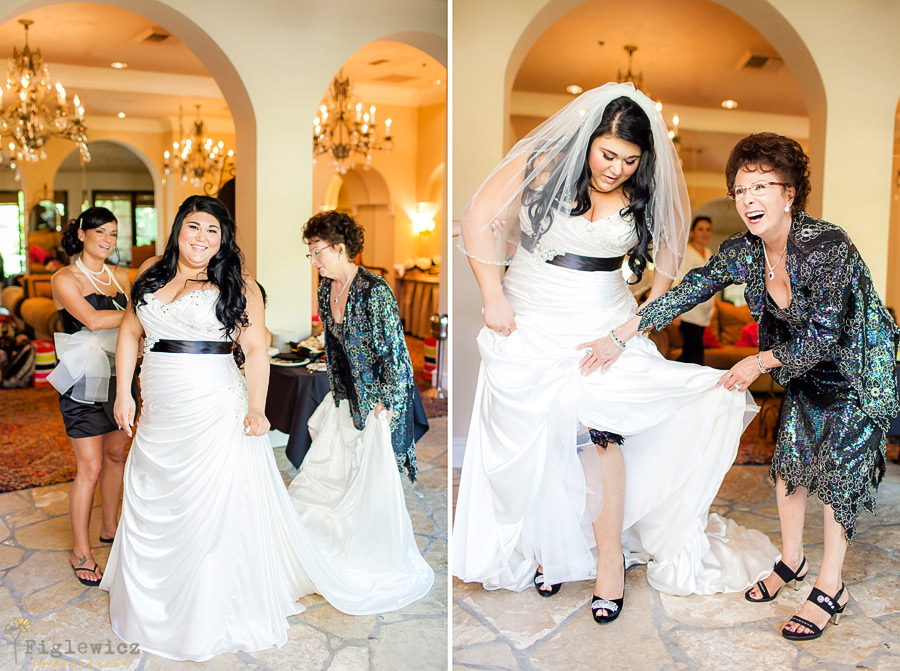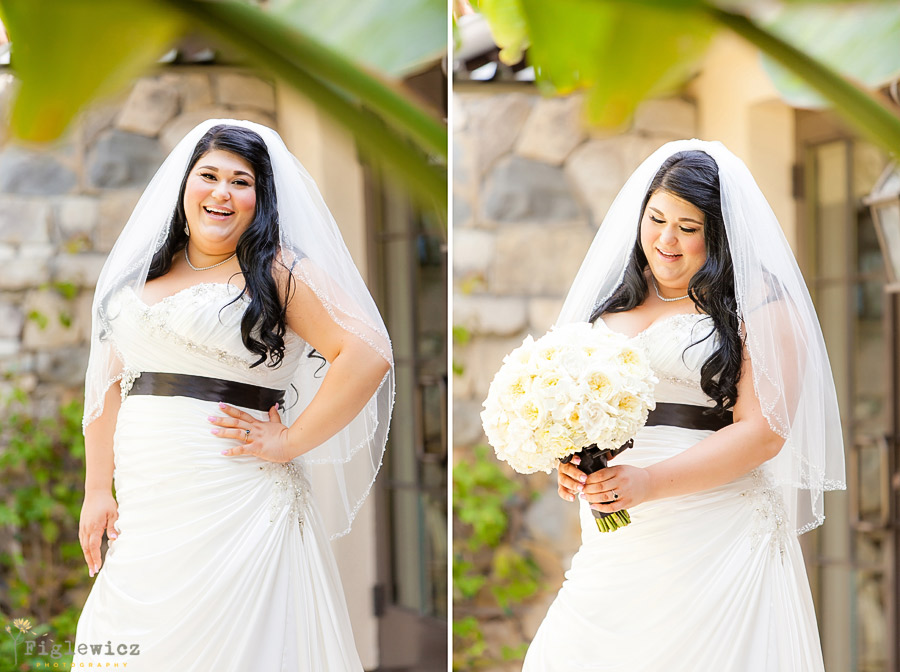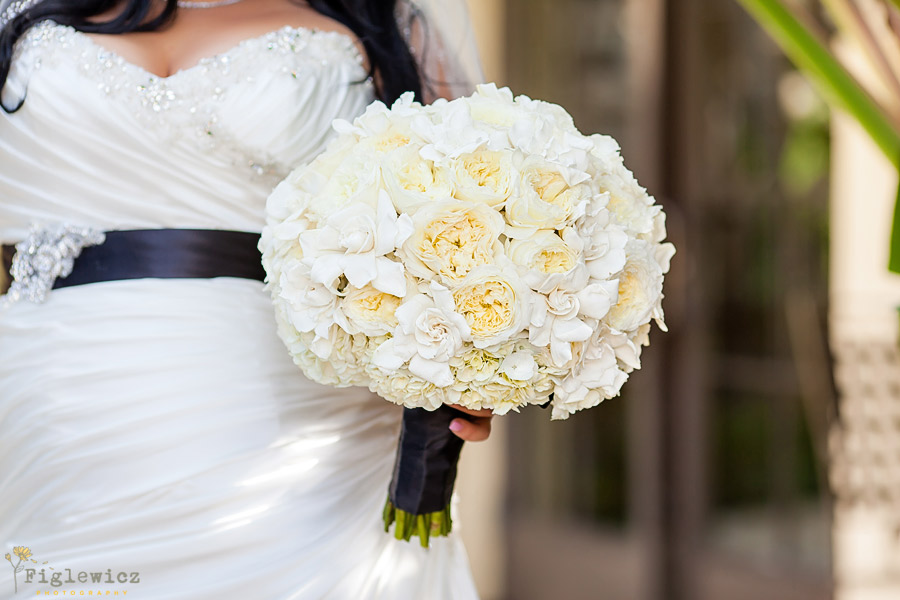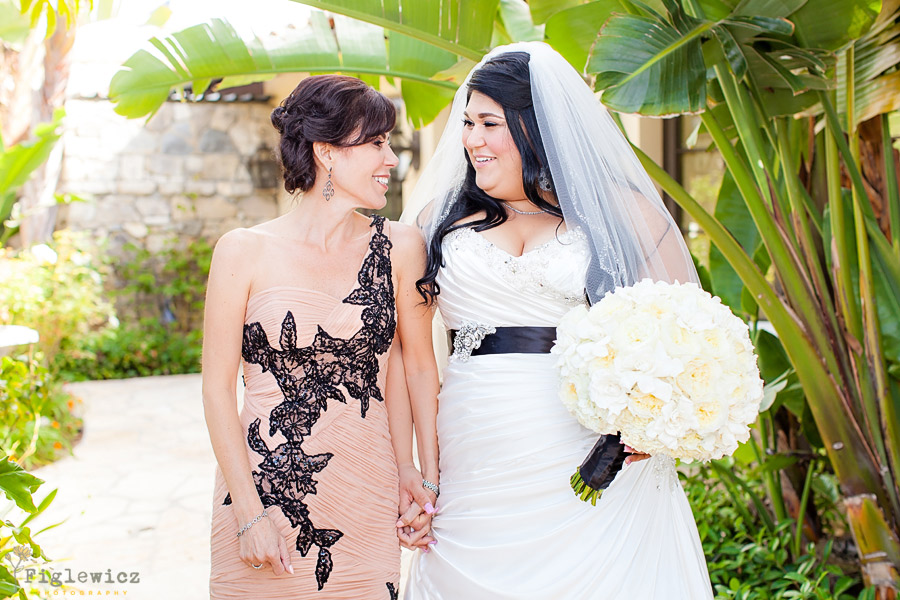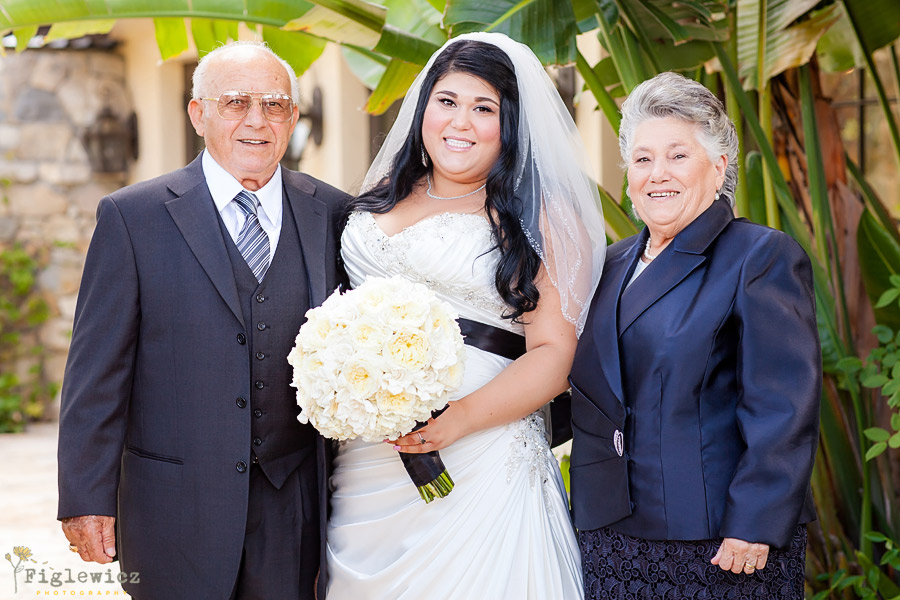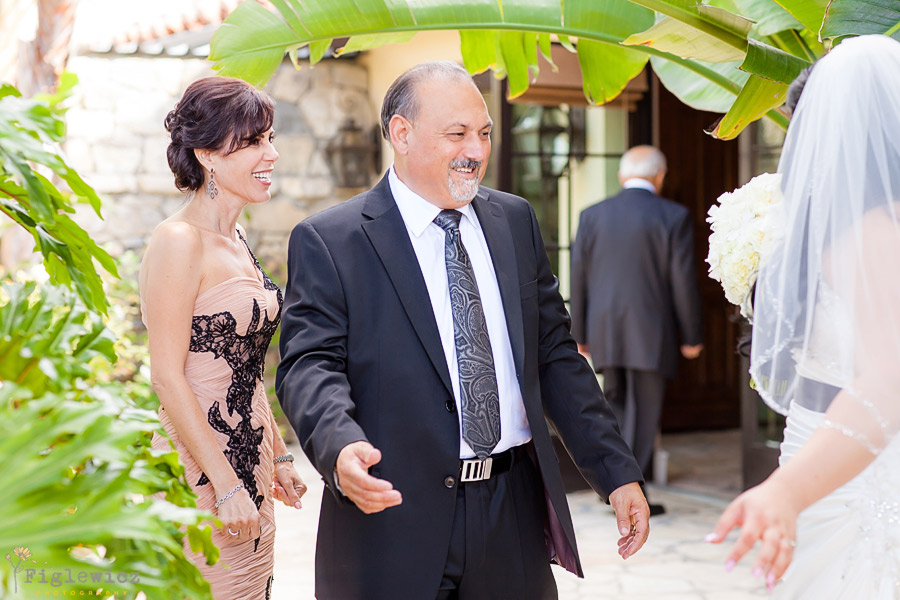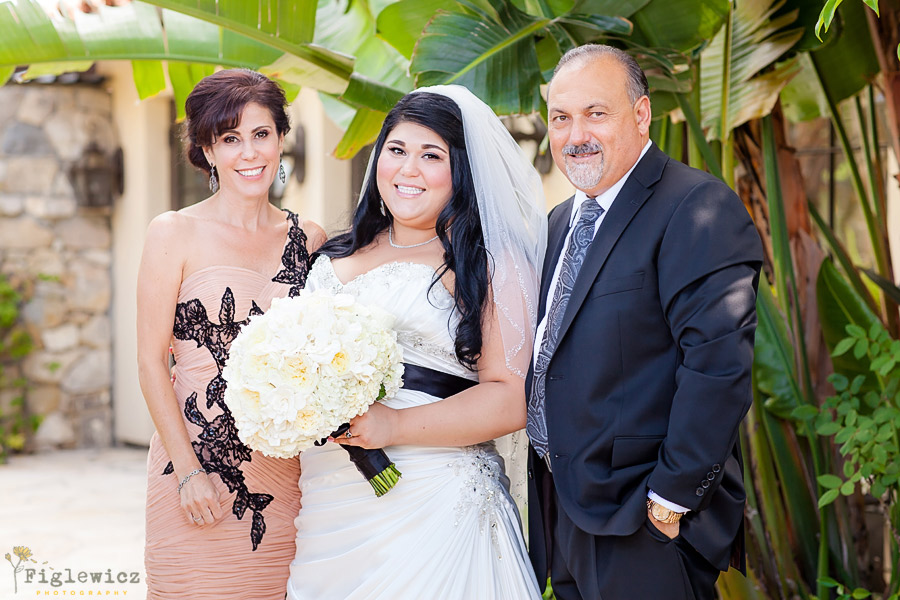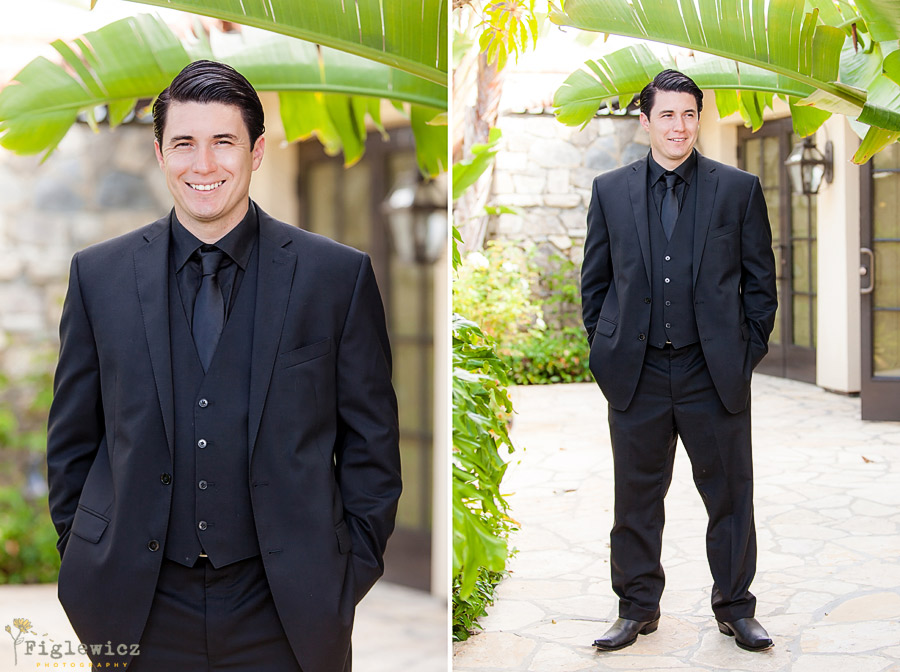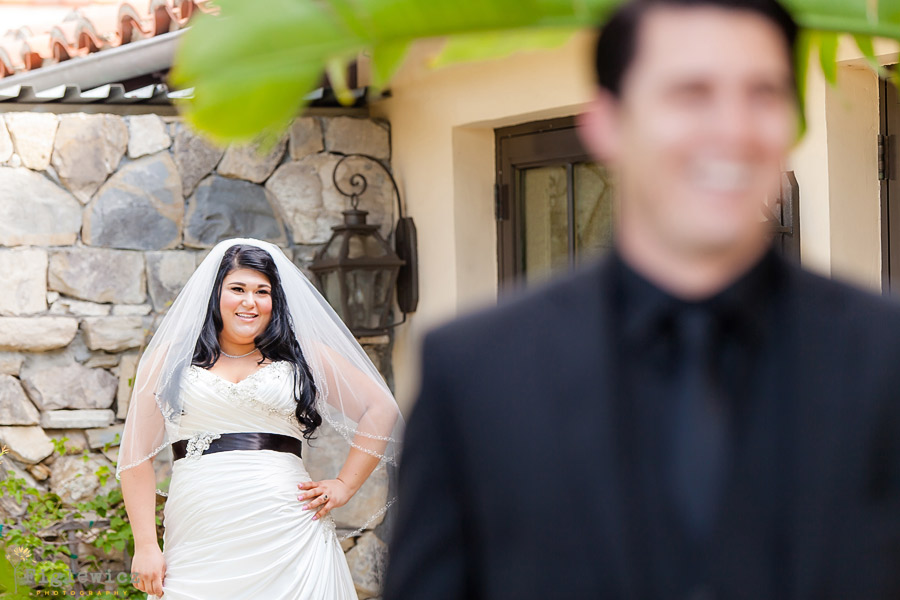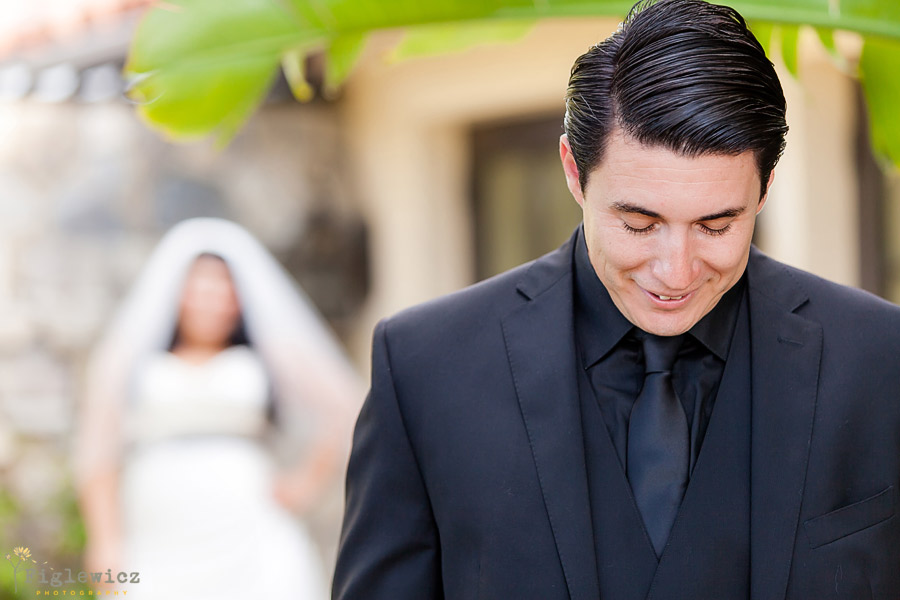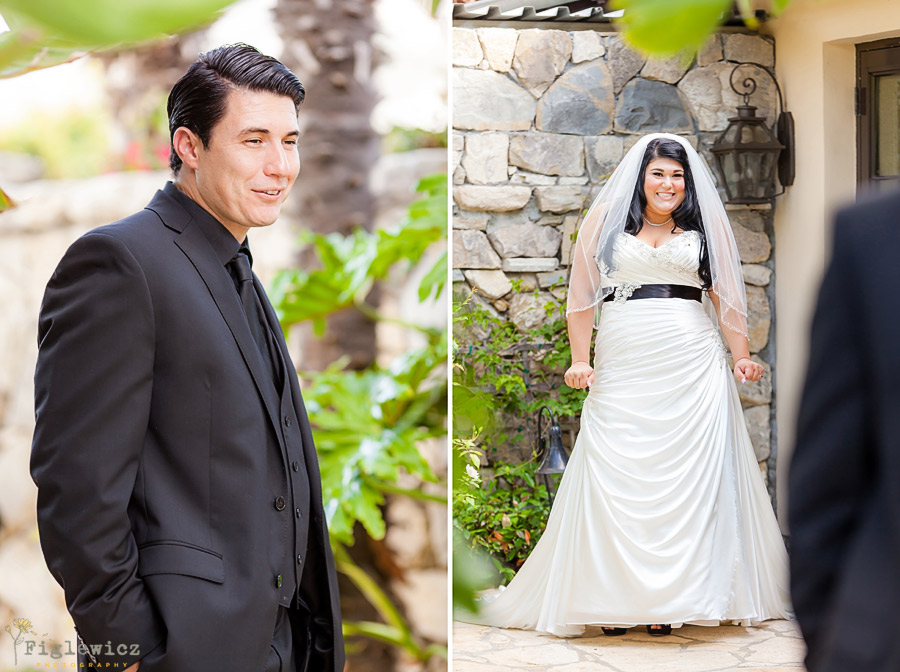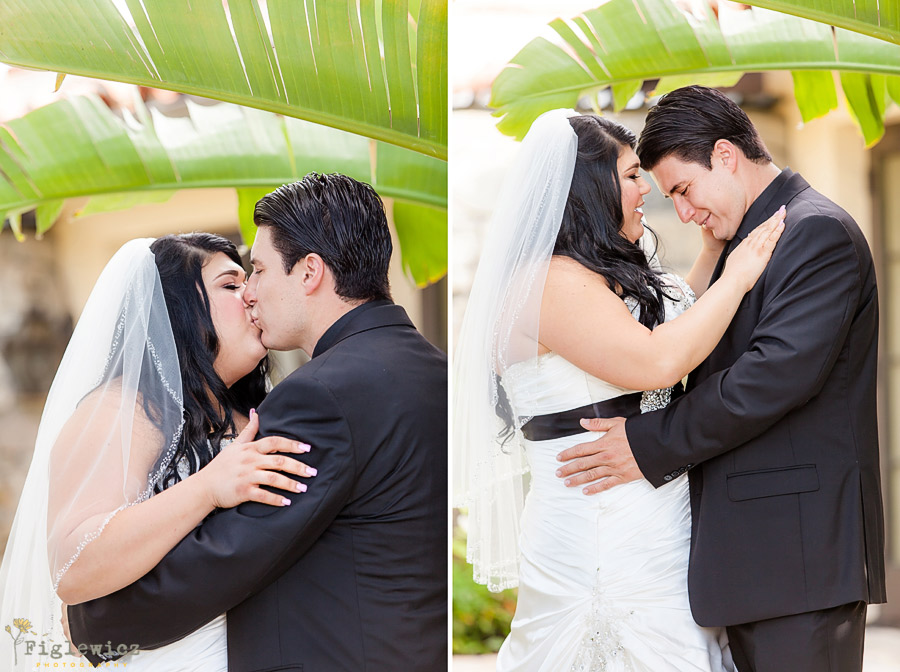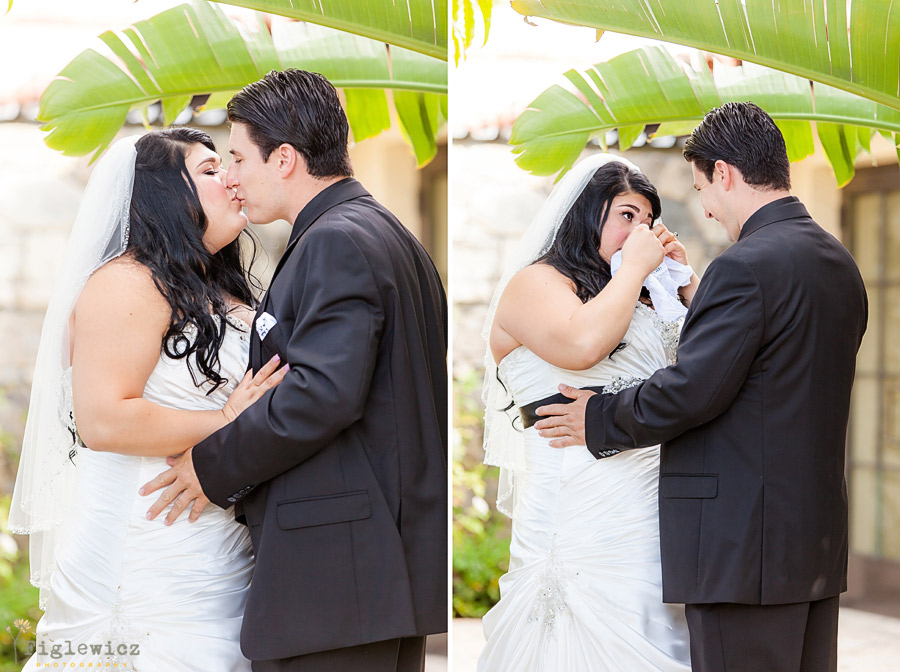 When Marisa and Javier saw each other for the first time, it was a very raw moment for the two of them.  It seems like that is always the moment when all the stress and anticipation evaporates and they can just be together and have fun.  This moment for Marisa and Javier was good for the two of them to get to be together and get ready for the ceremony.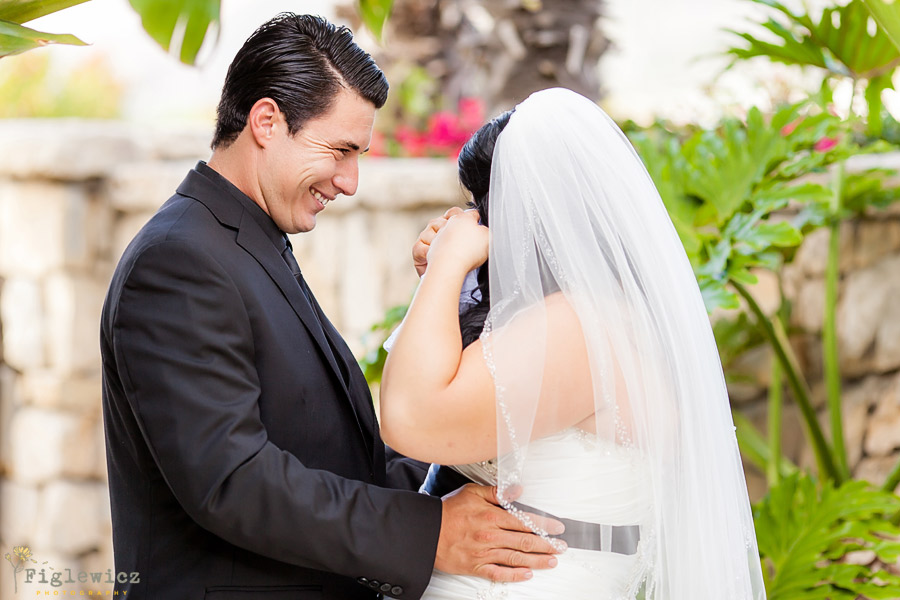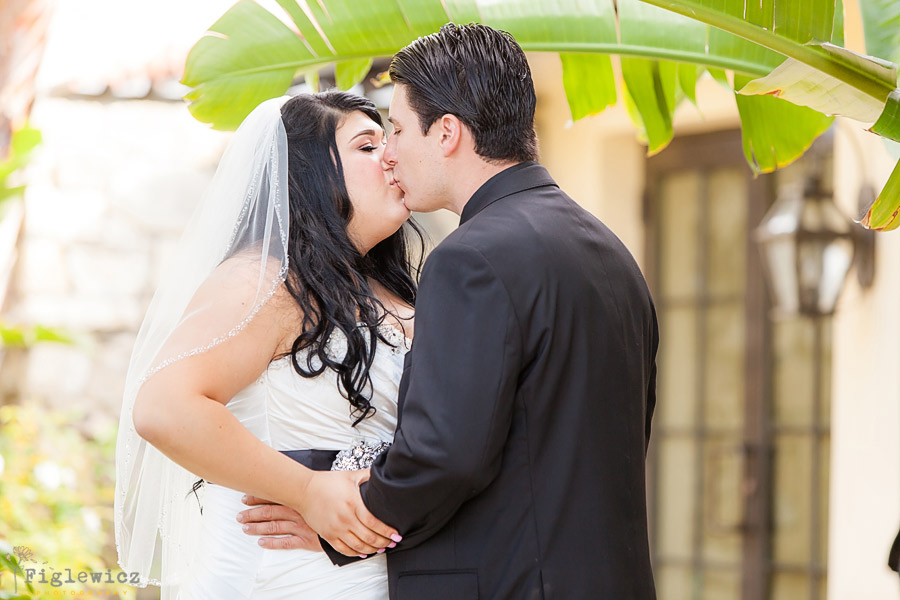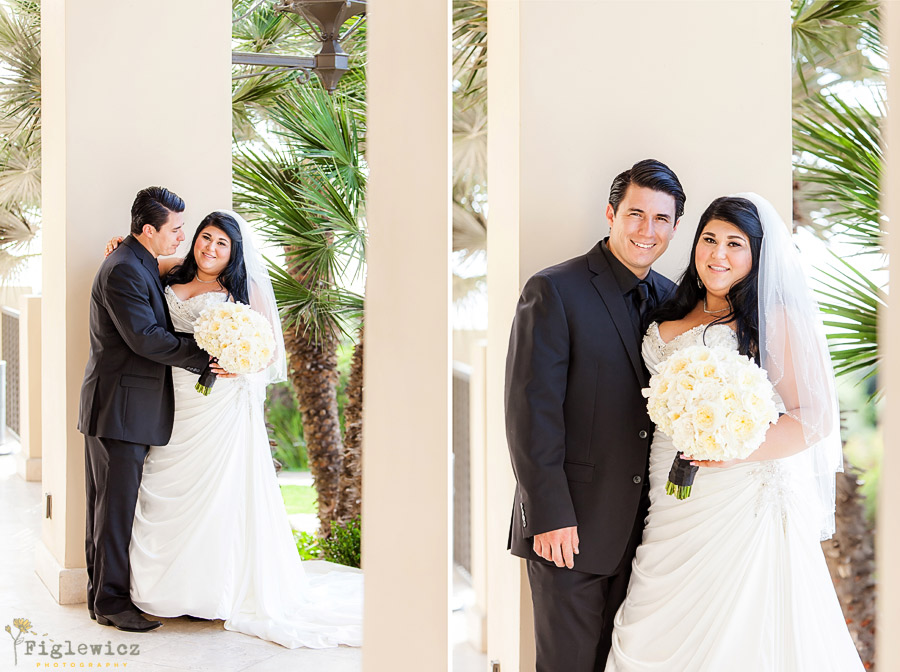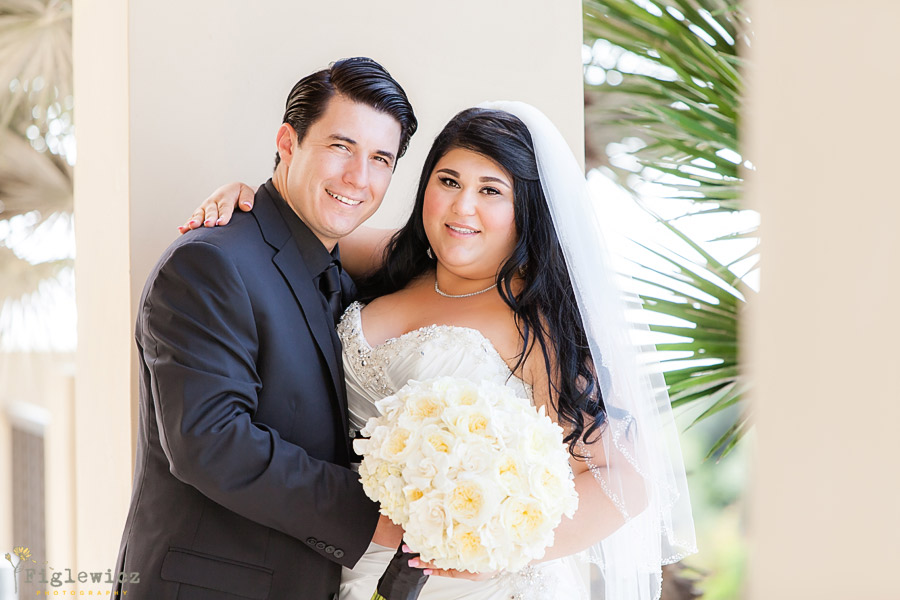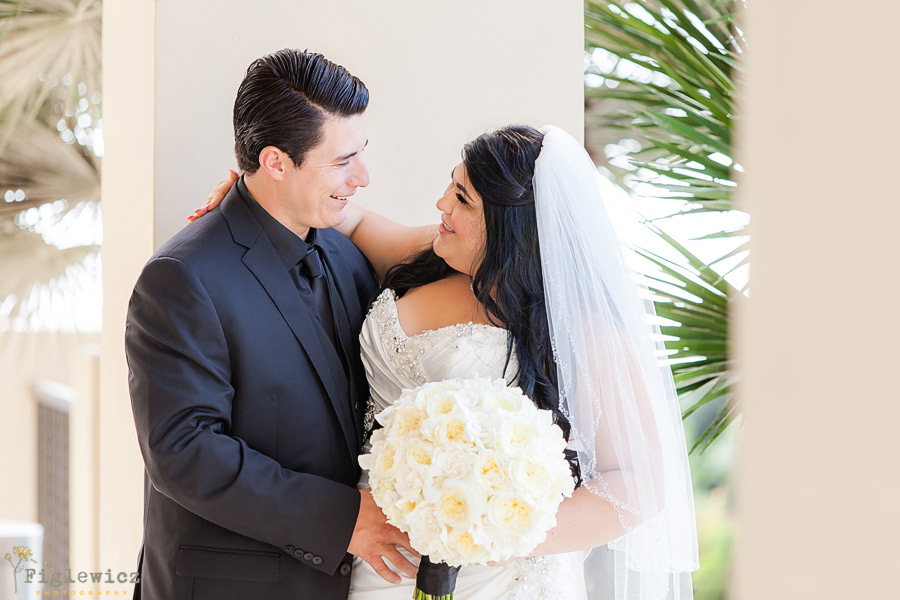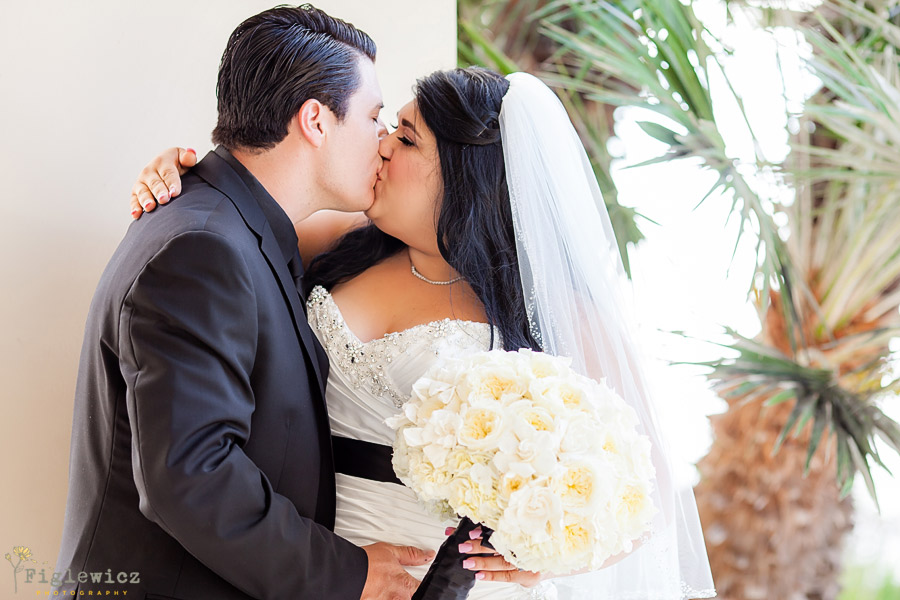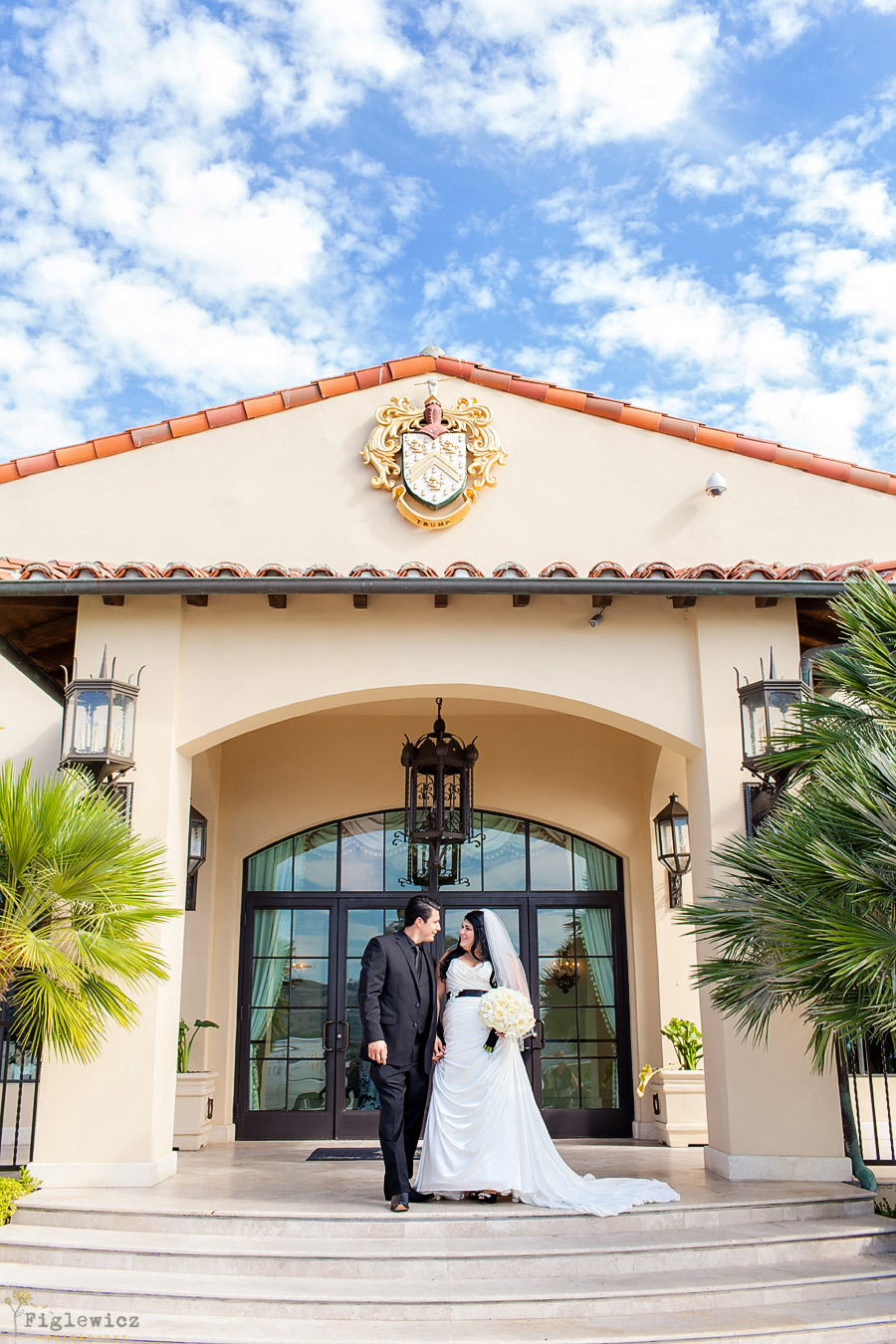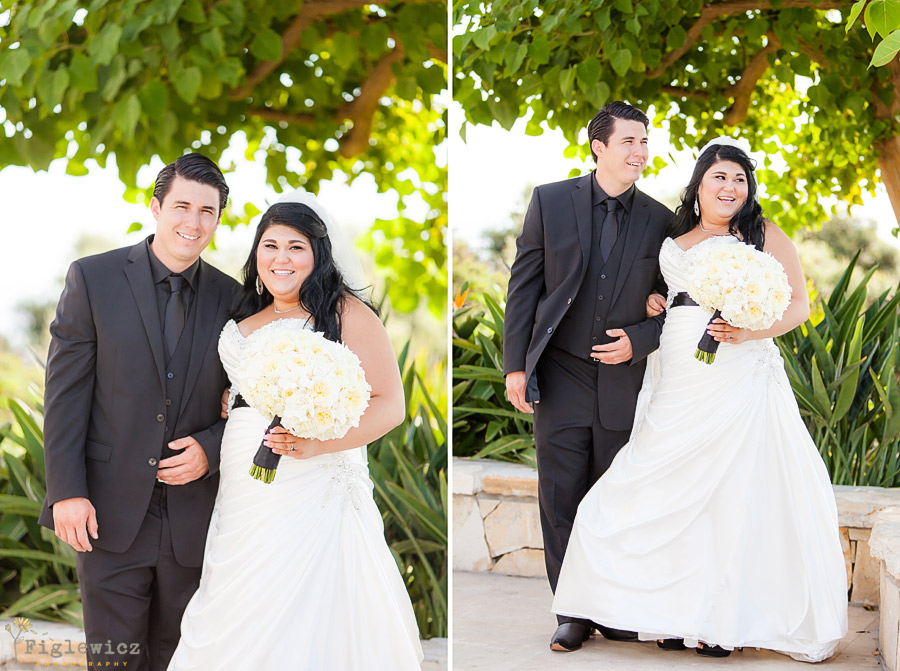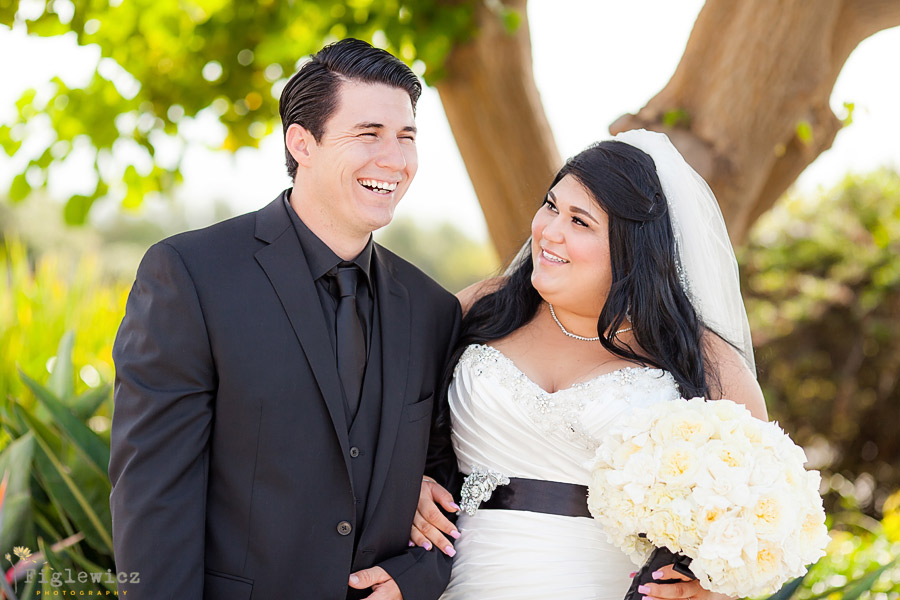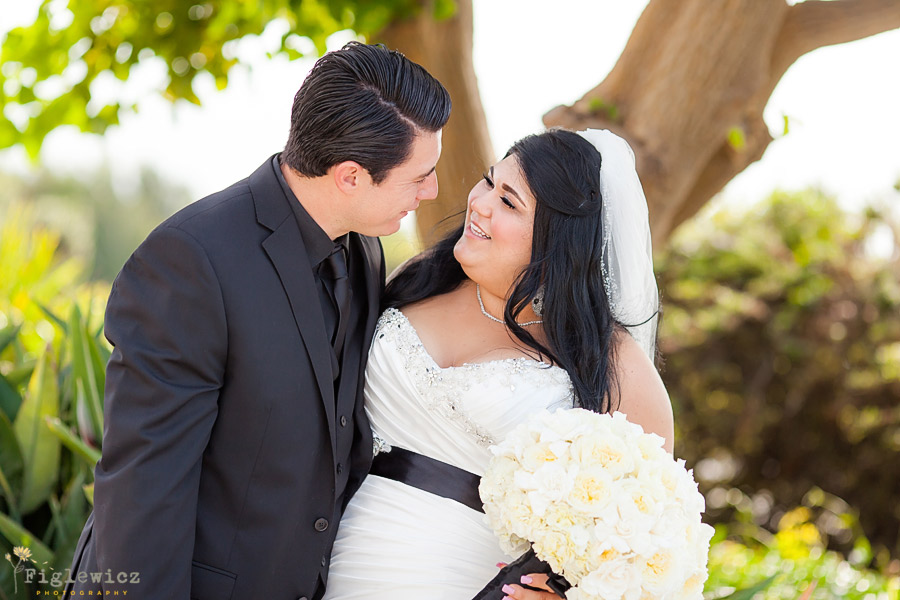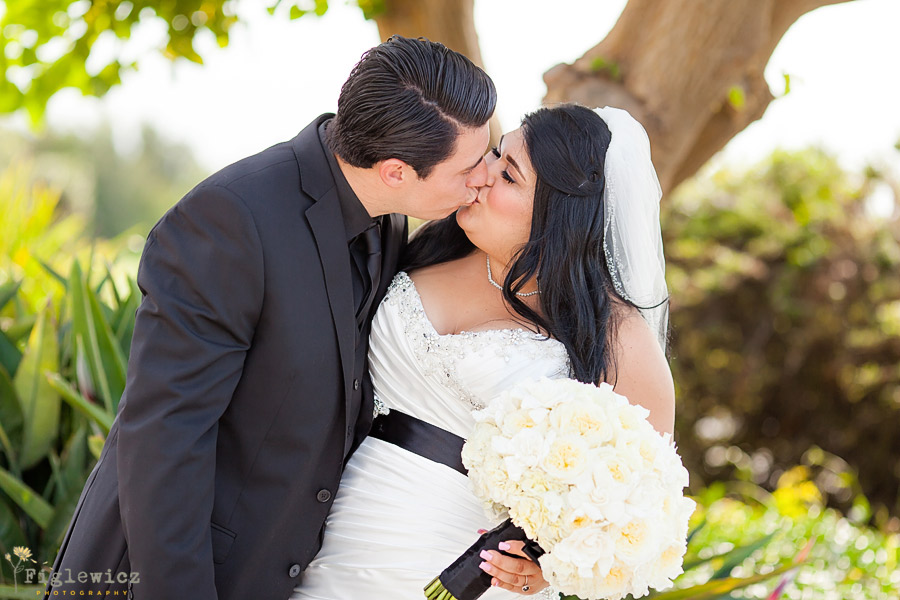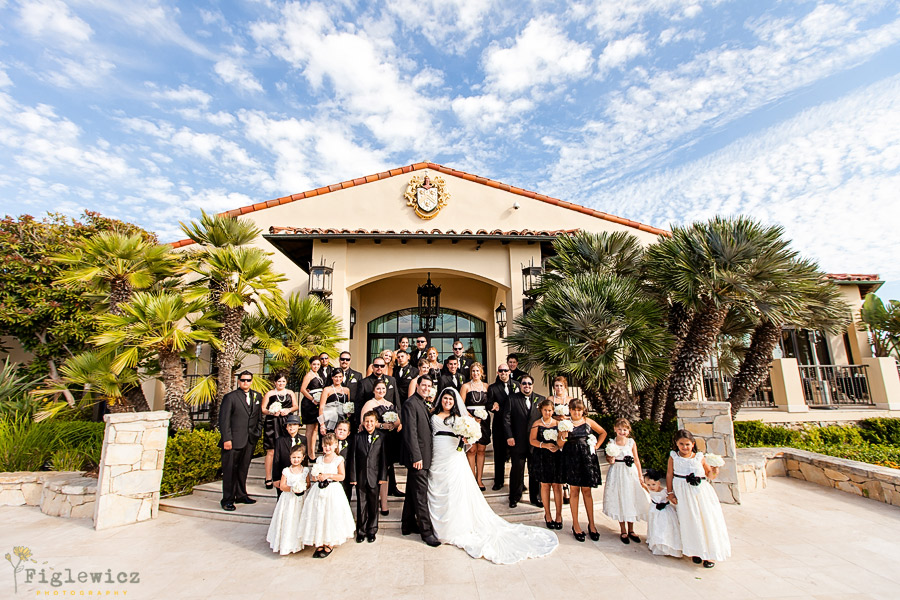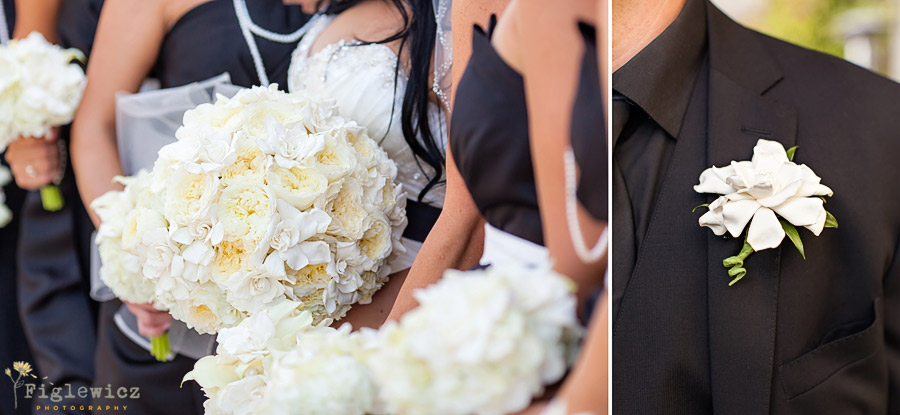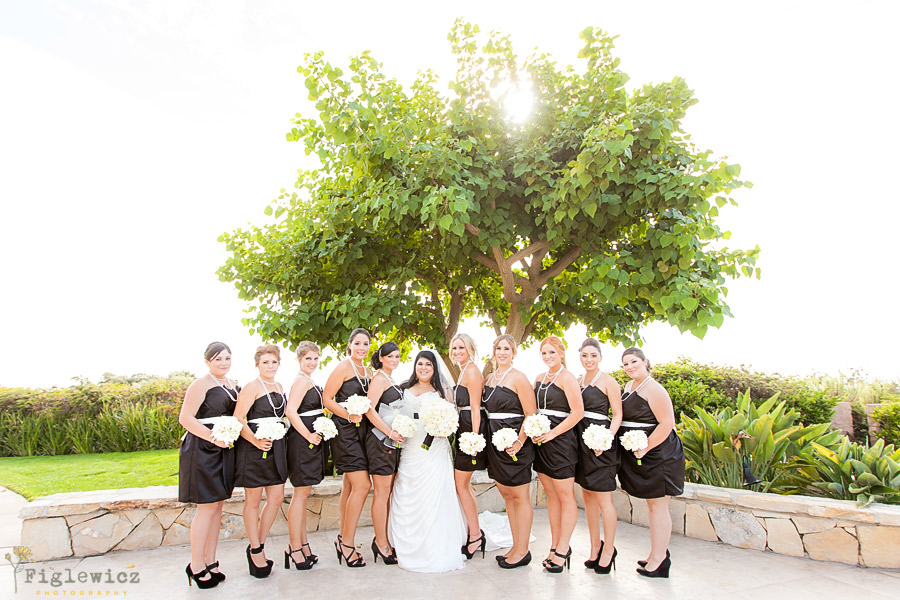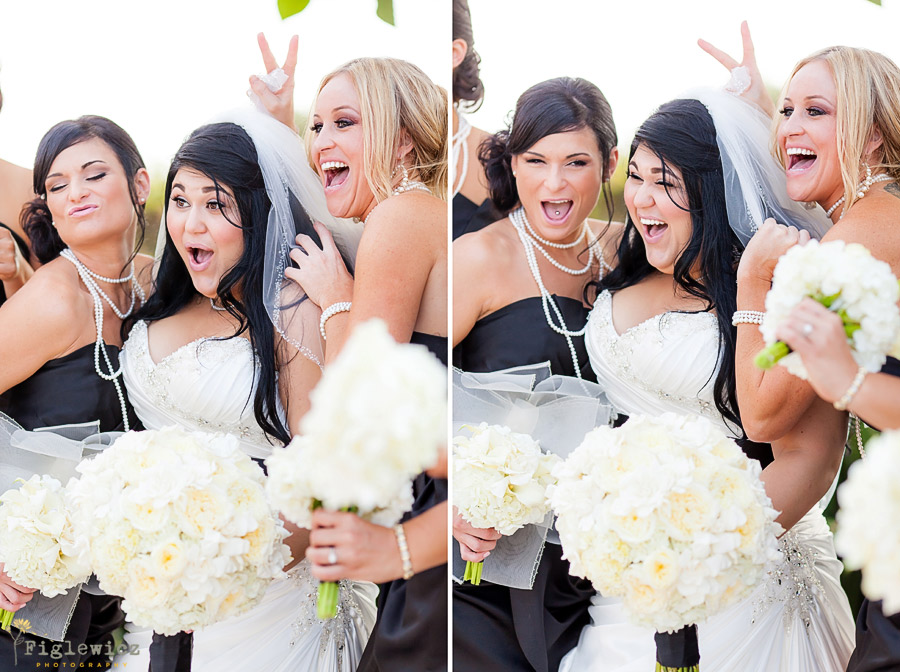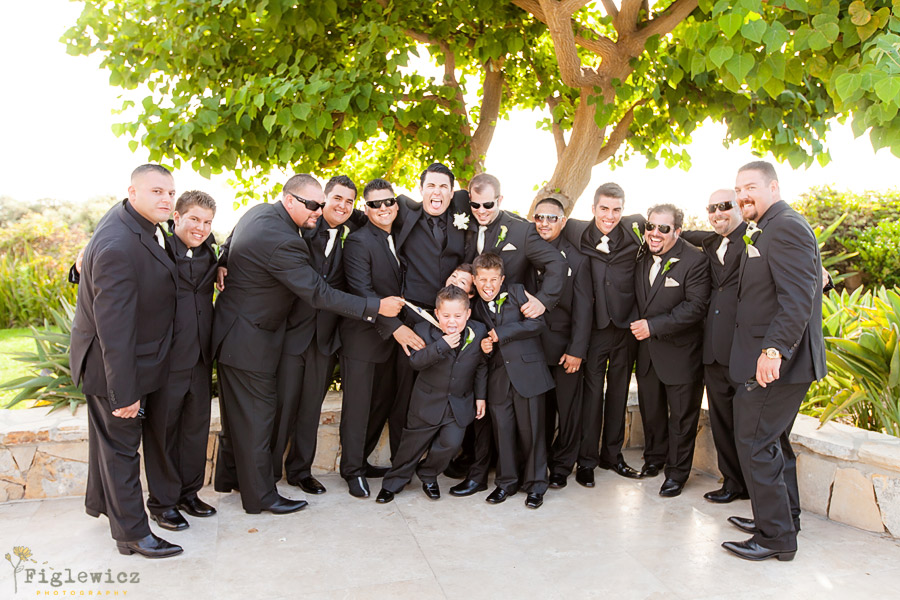 Fortunately, the guys cleaned up alright!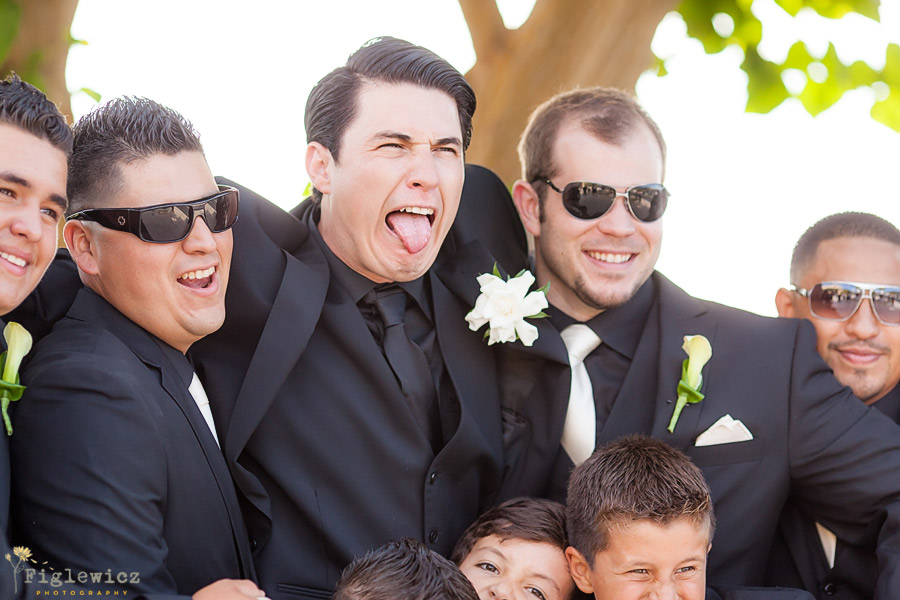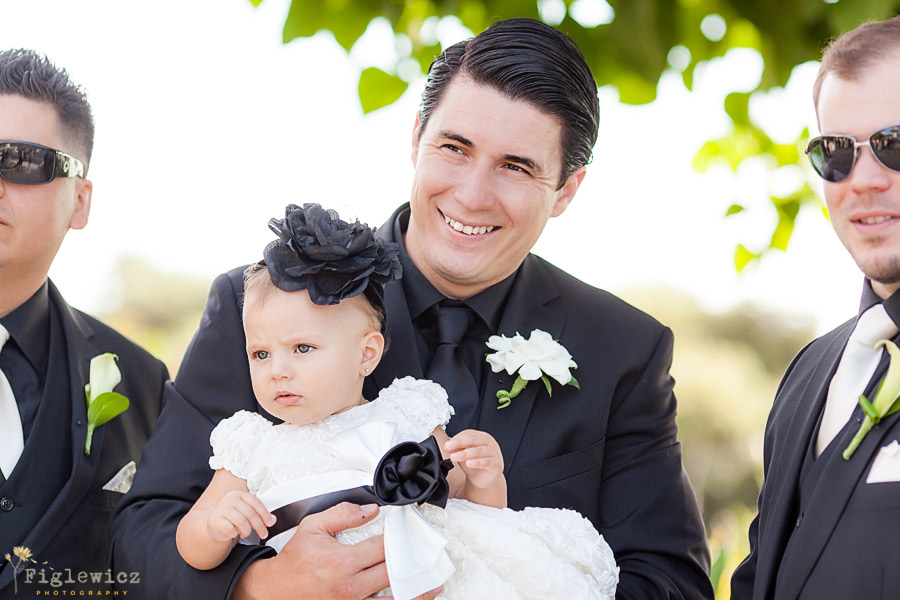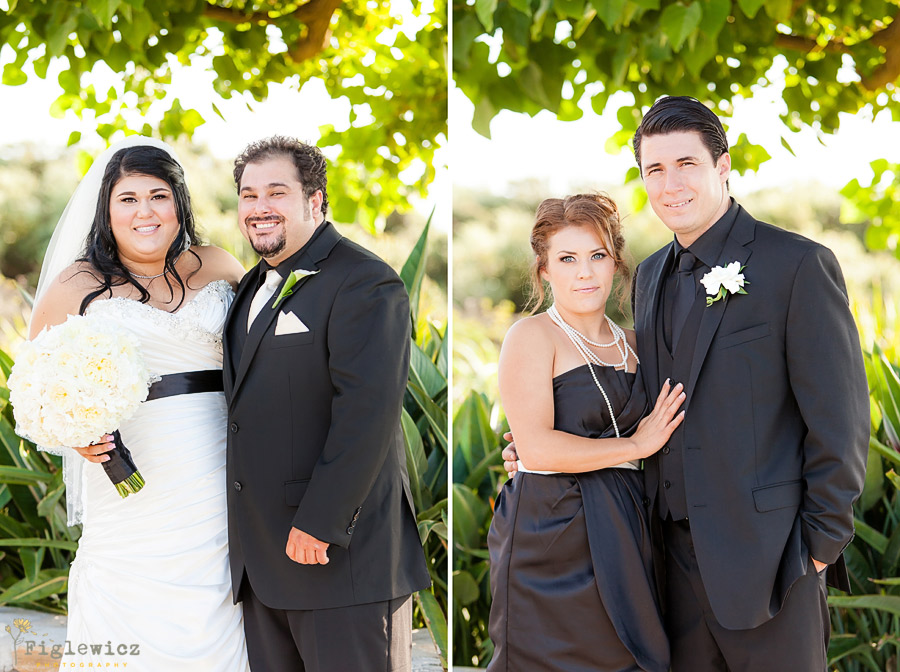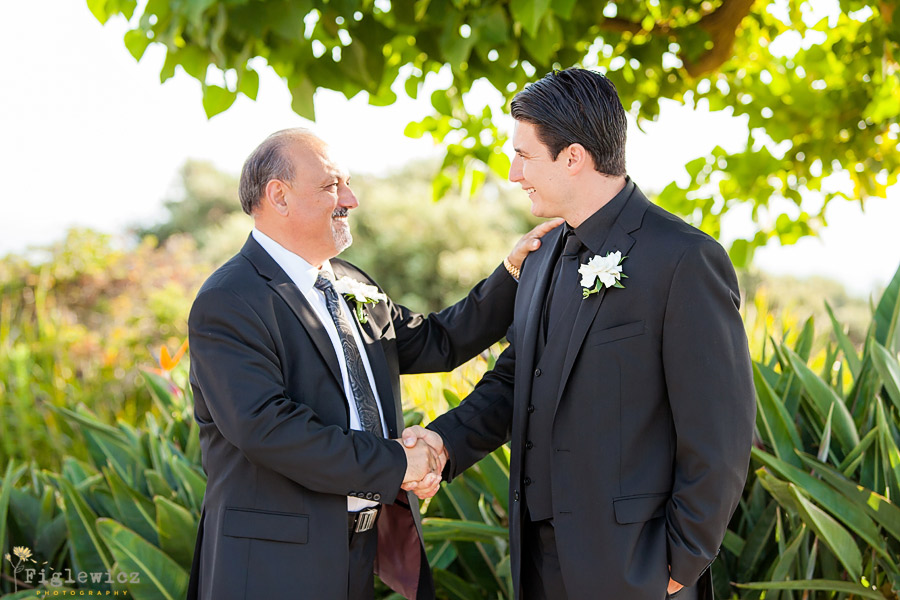 Stay tuned for Part 2, coming shortly!
Thank you to all of the vendors who made it happen!
Venue – Trump National Golf Course
Coordinator – Josephine Trusela
Flowers – Rolling Hills Flower Mart
Hair – Salon 500
Music – VOX djs
Cake – Rossmoor Pastries
Dress – Bridal Elegance
Makeup – Molly Lafarga