Here comes part 2 of Marisa and Javier's wedding at Trump!  It was such a beautiful day, and the ceremony was breathtaking!  What a view!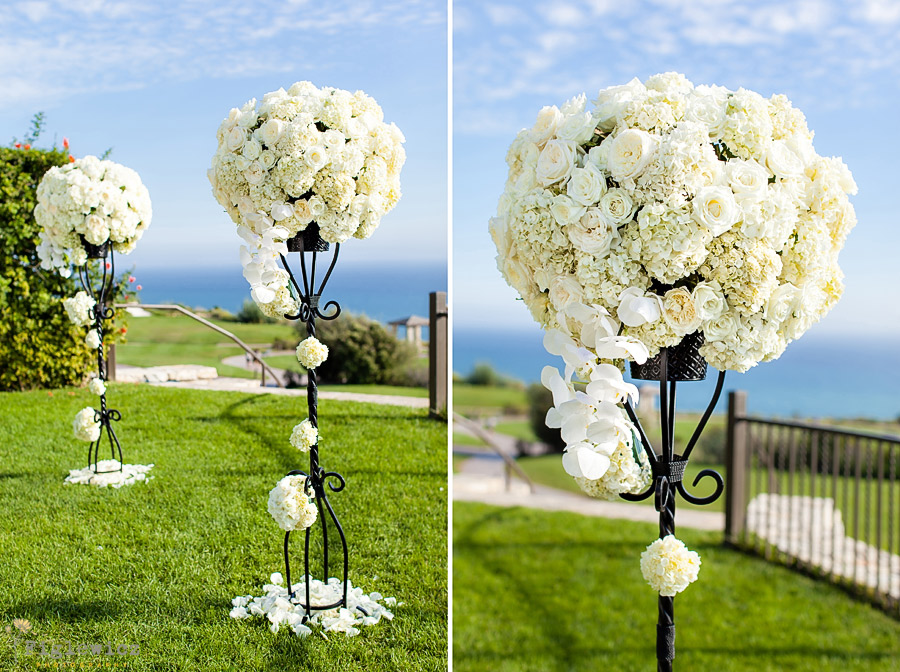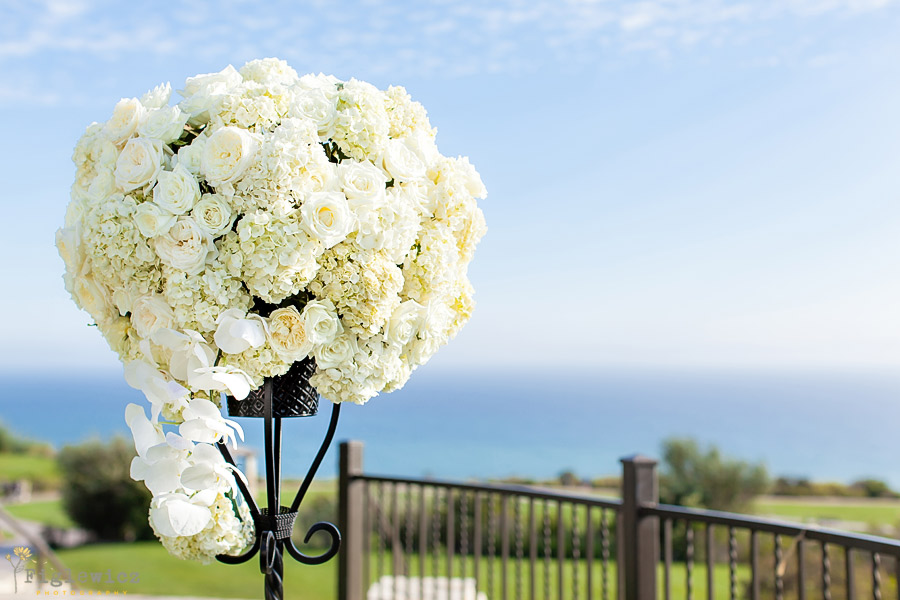 The flowers by Jeff (Rolling Hills Flower Mart) were just absolutely stunning – as usual.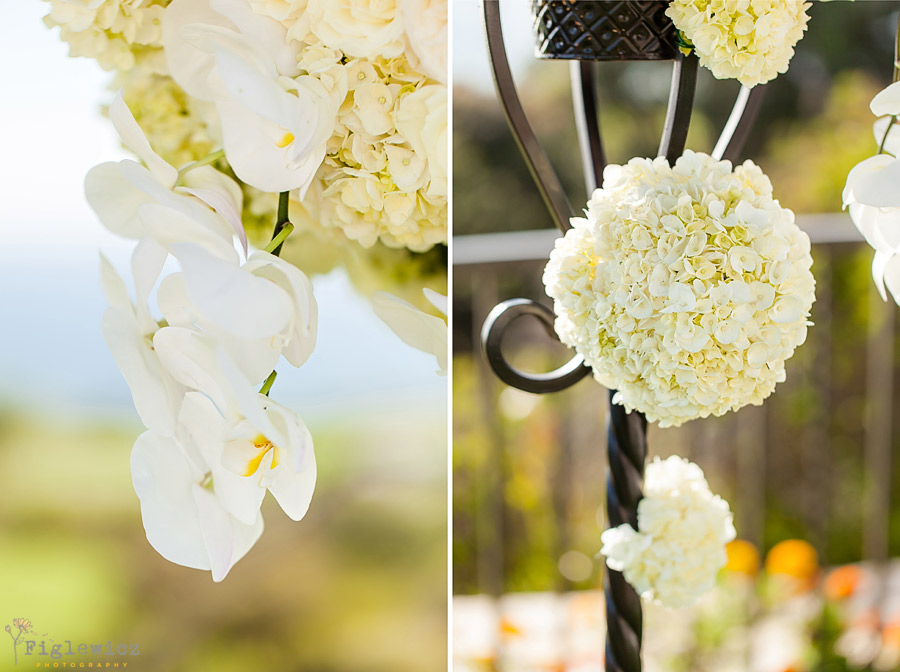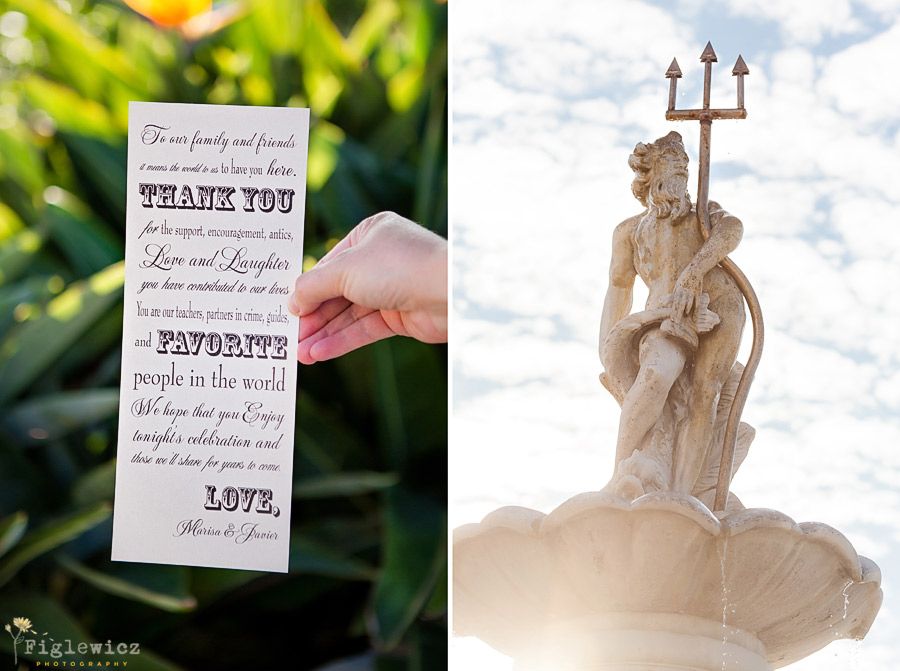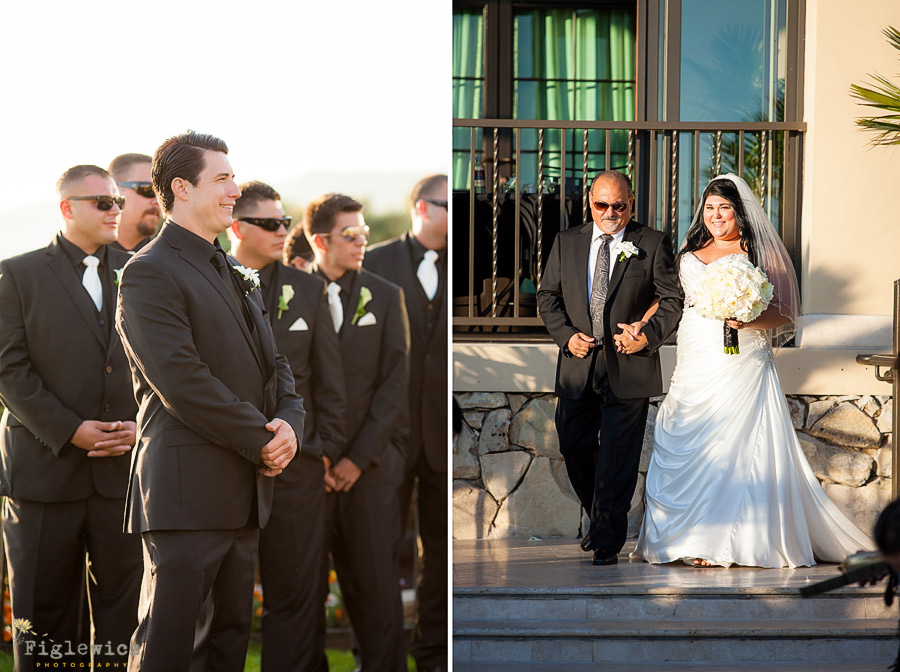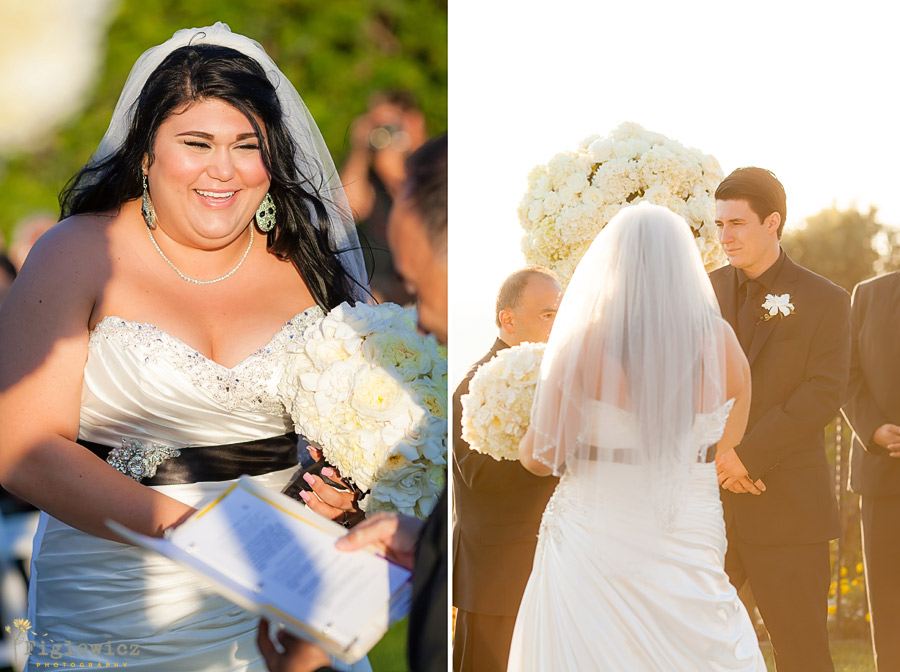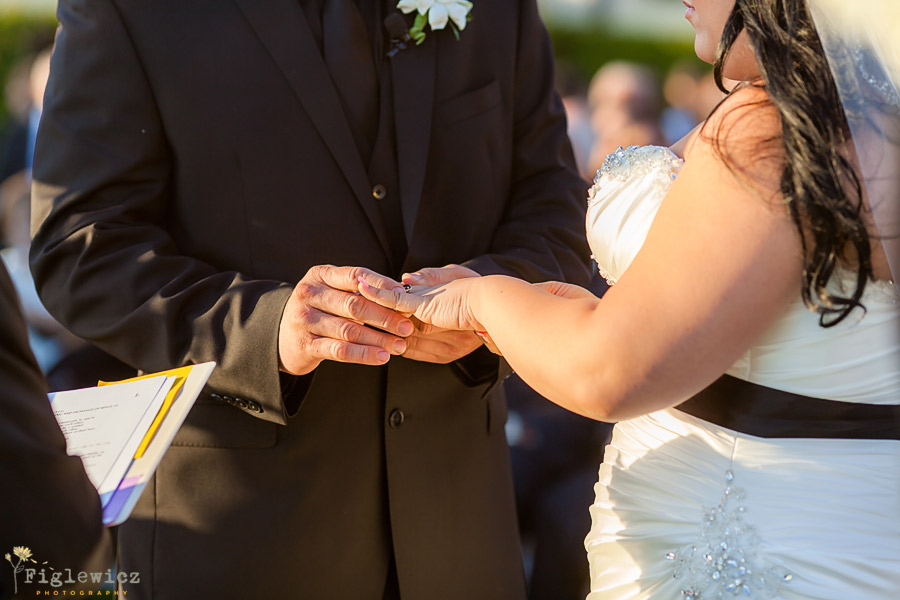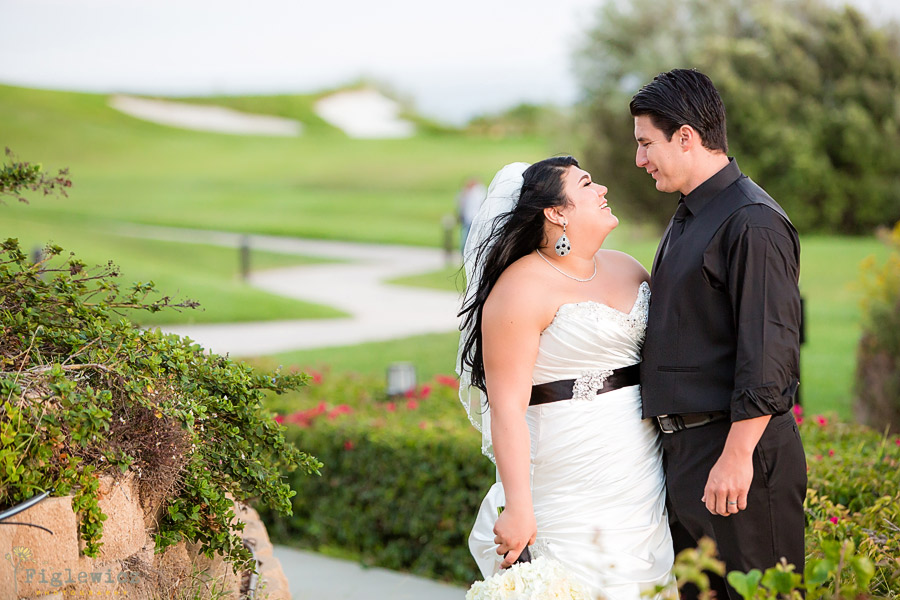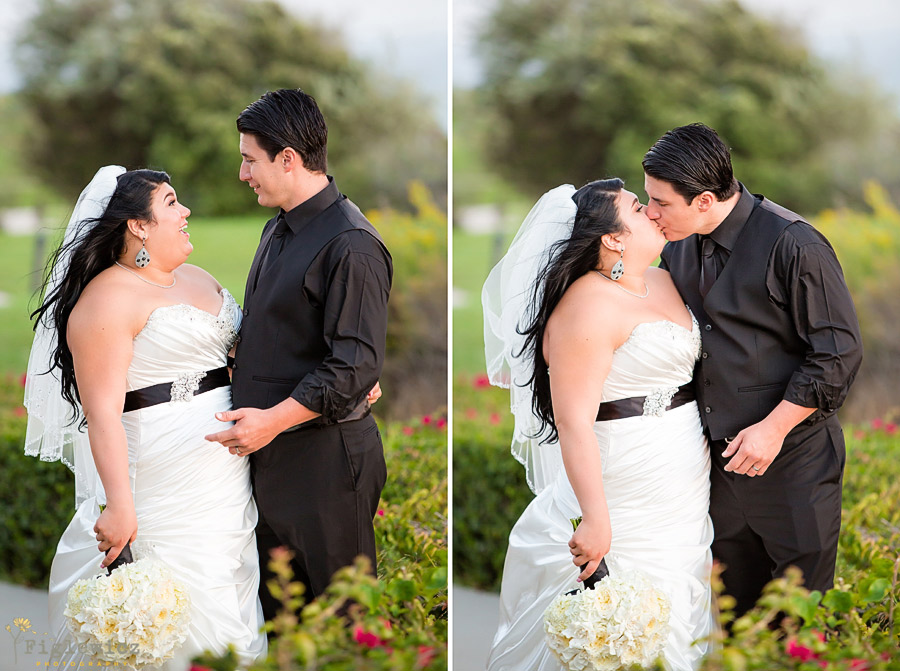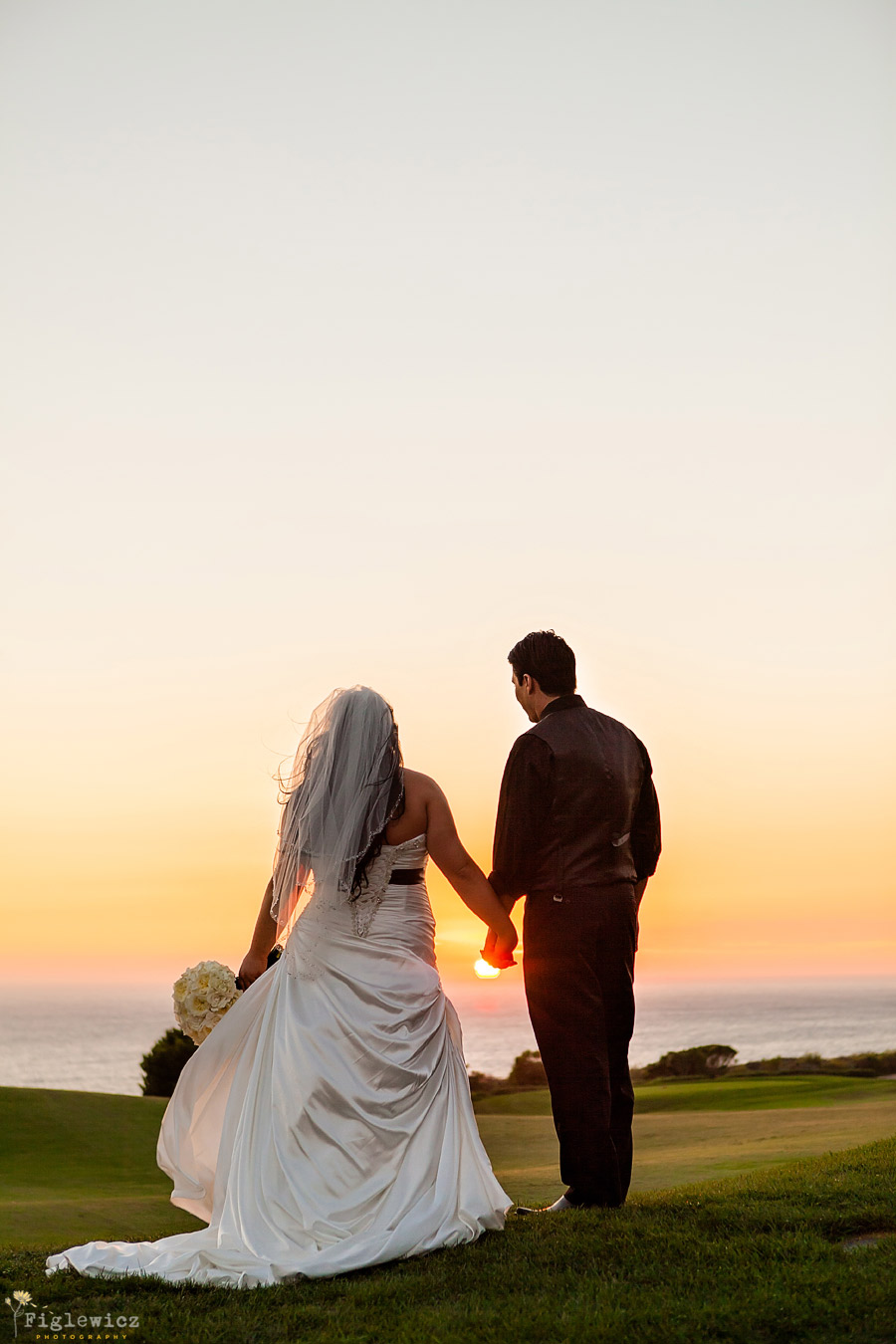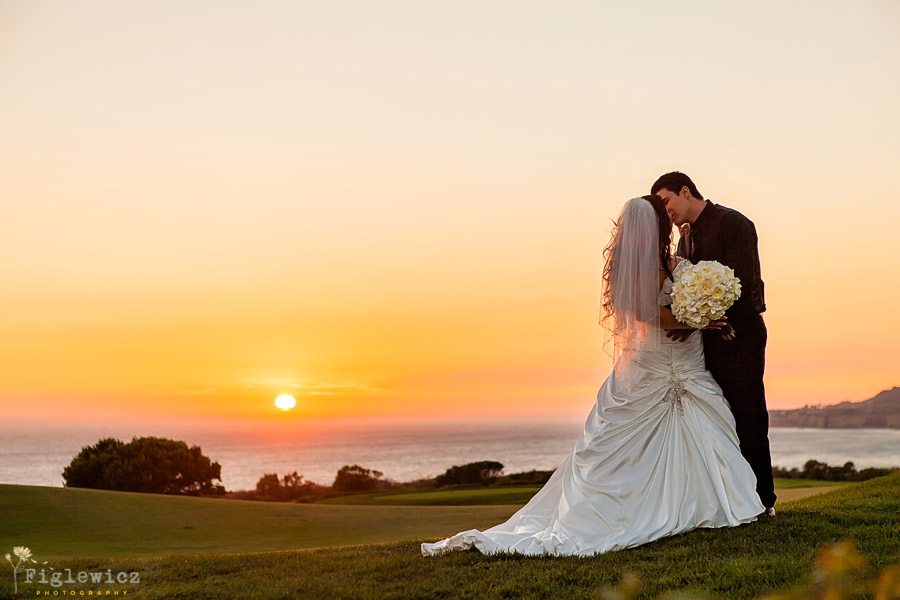 This is an incredible shot of the two of them at sunset on the golf course at Trump after the ceremony.  It was the perfect moment!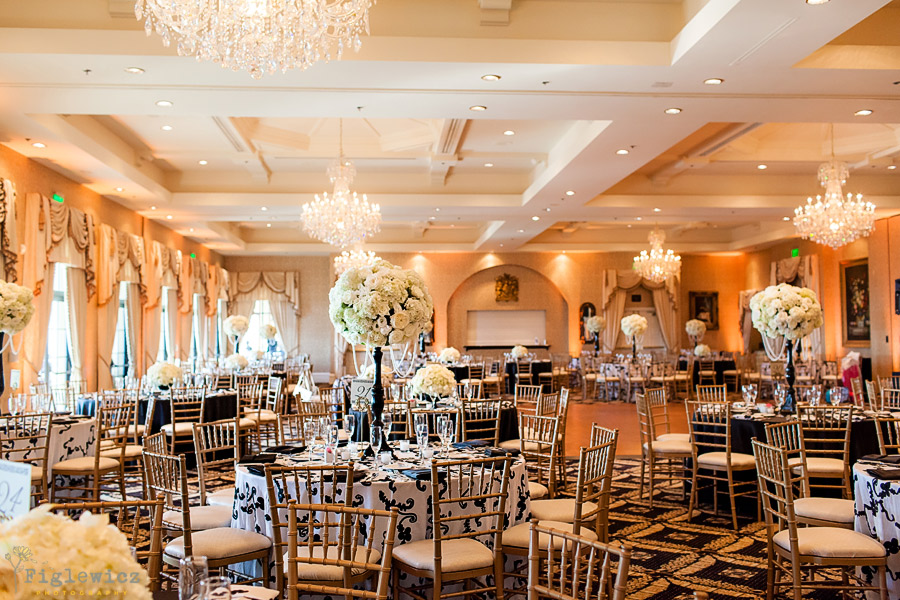 The ballroom at Trump was in top form thanks to a great job by Marisa, her mom, and all of the amazing vendors!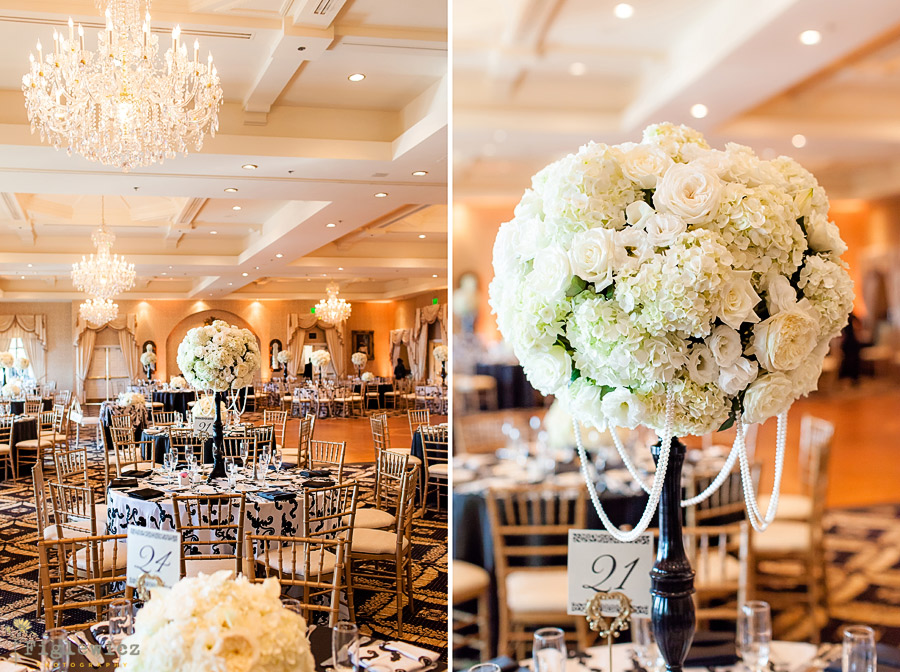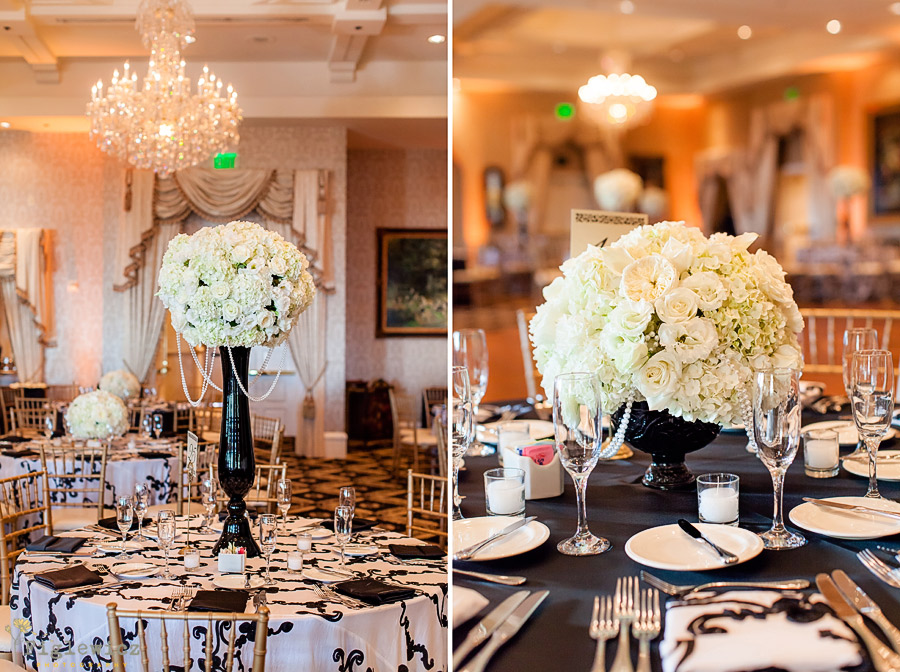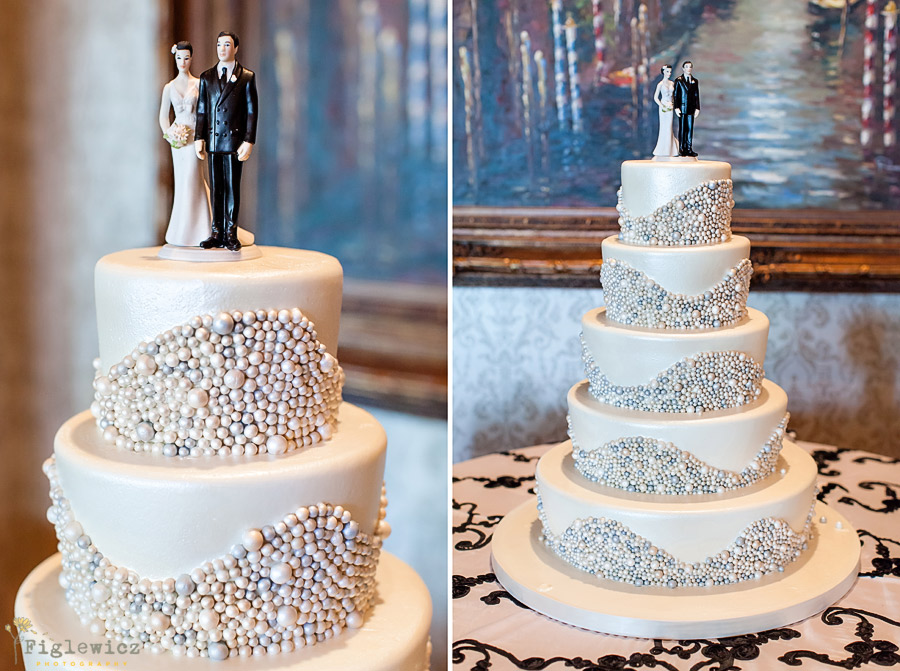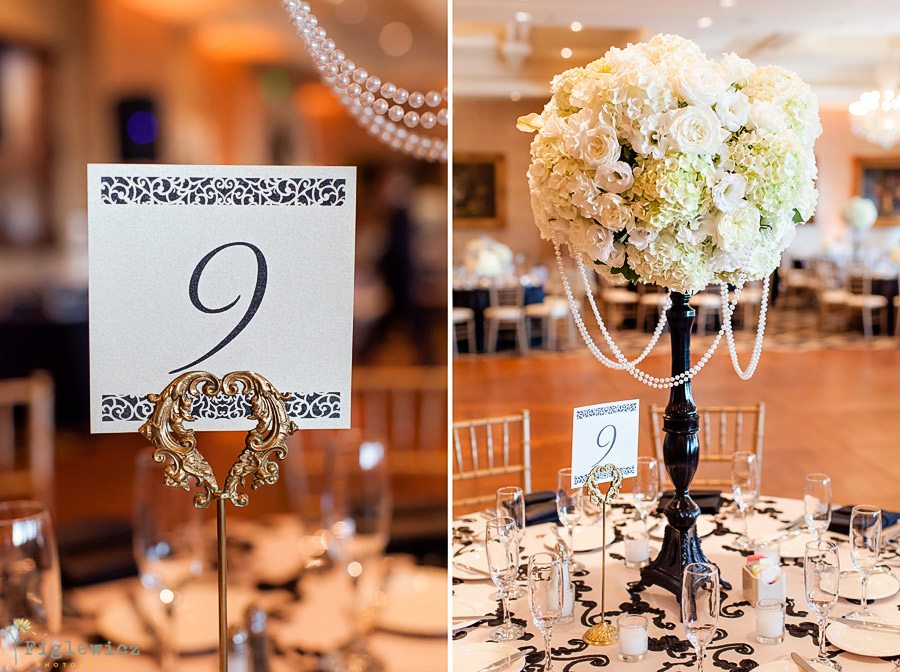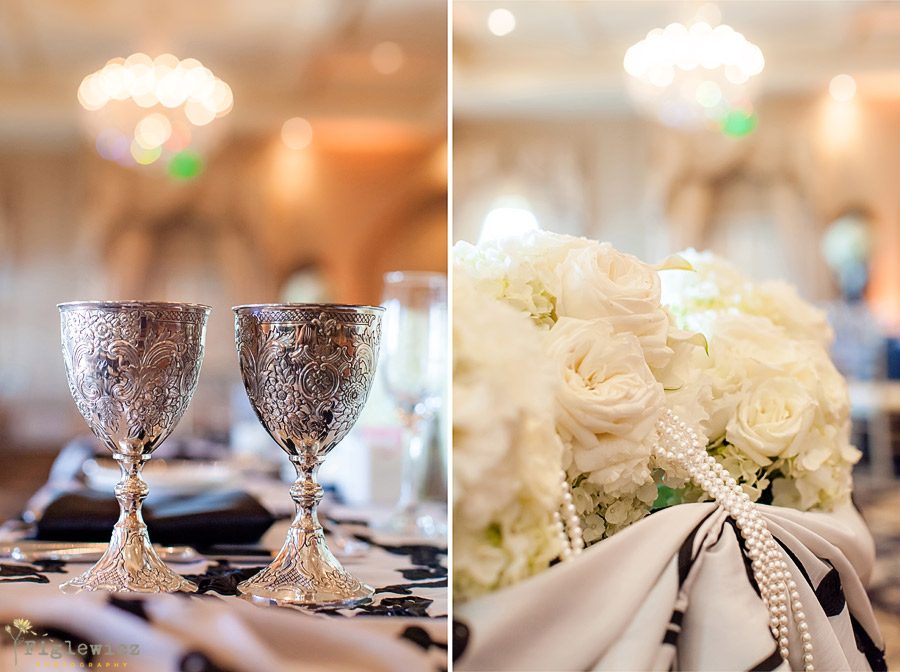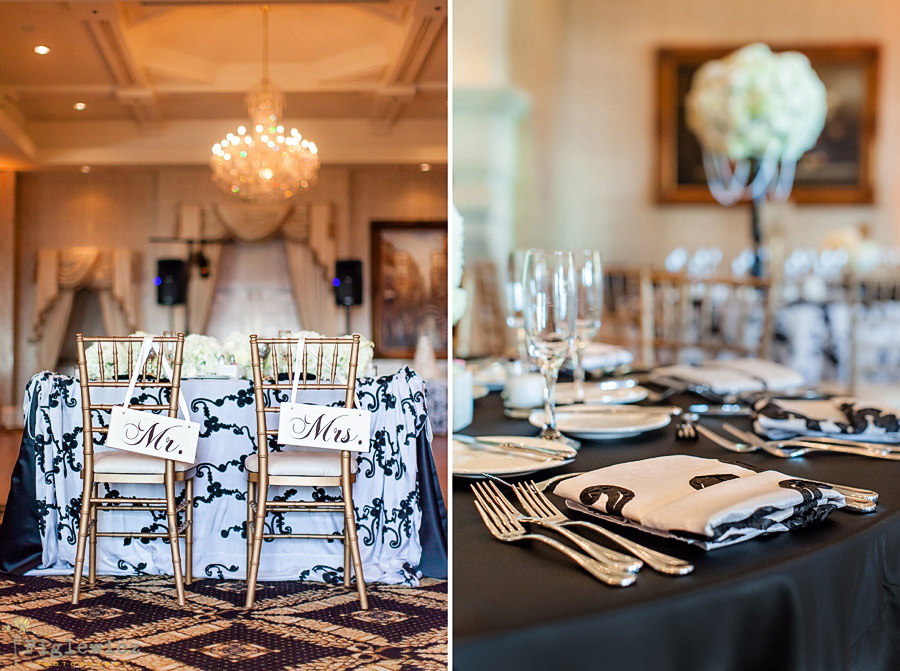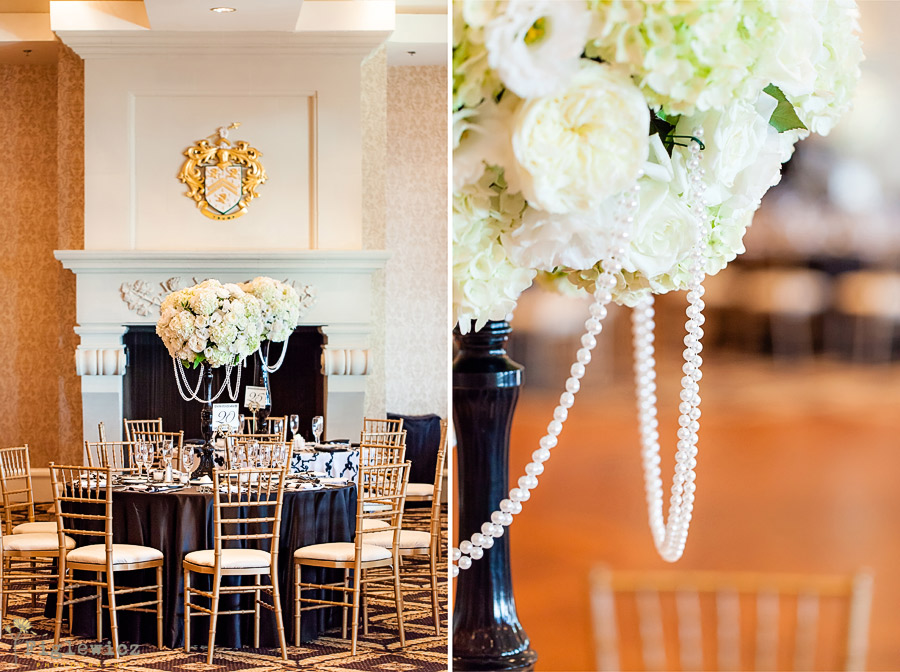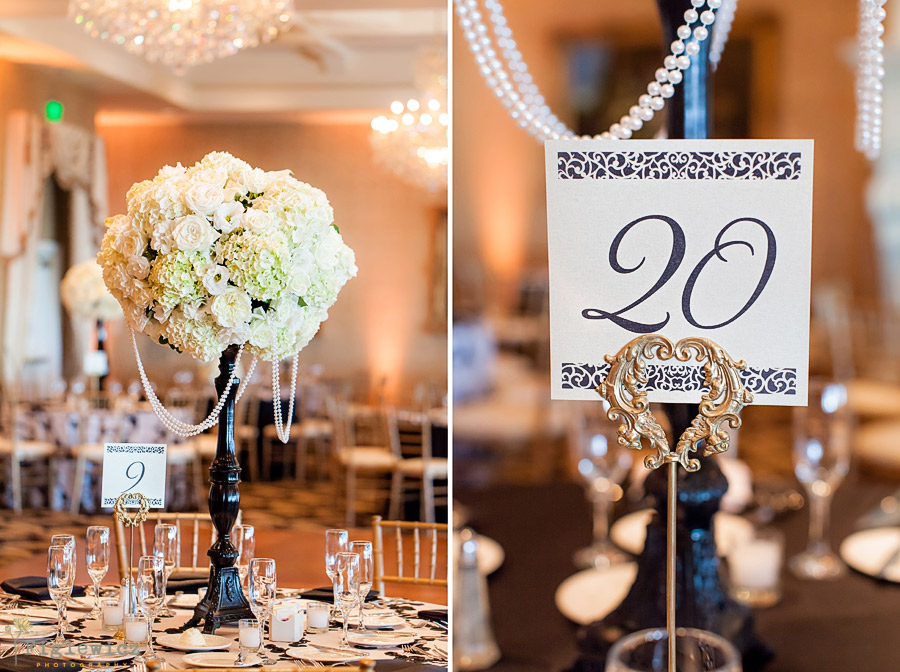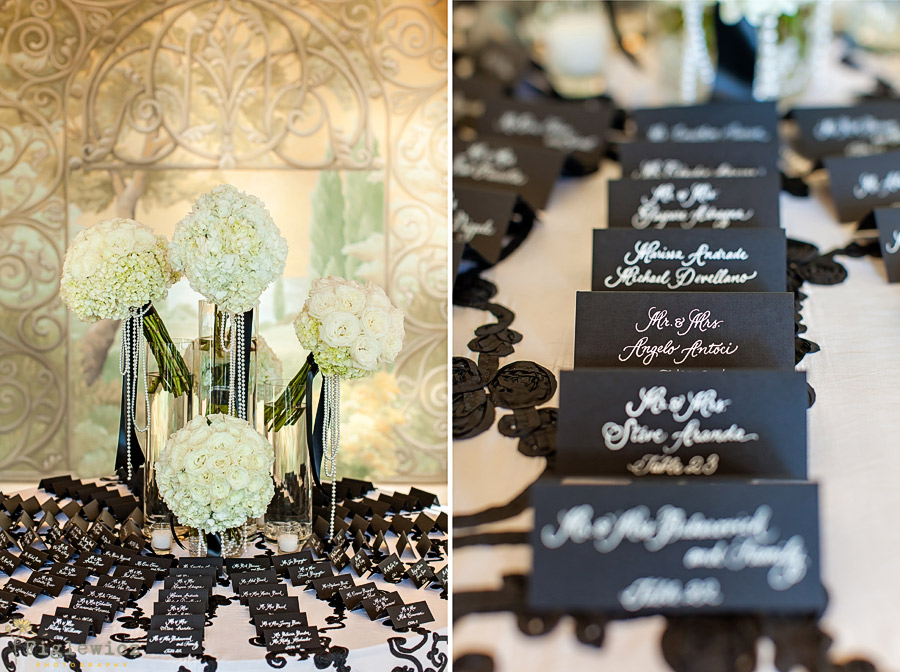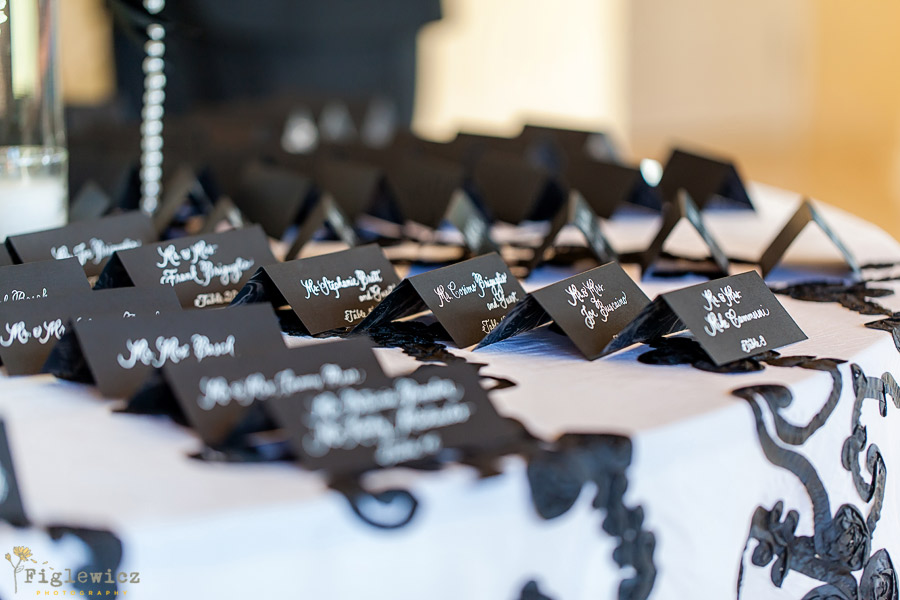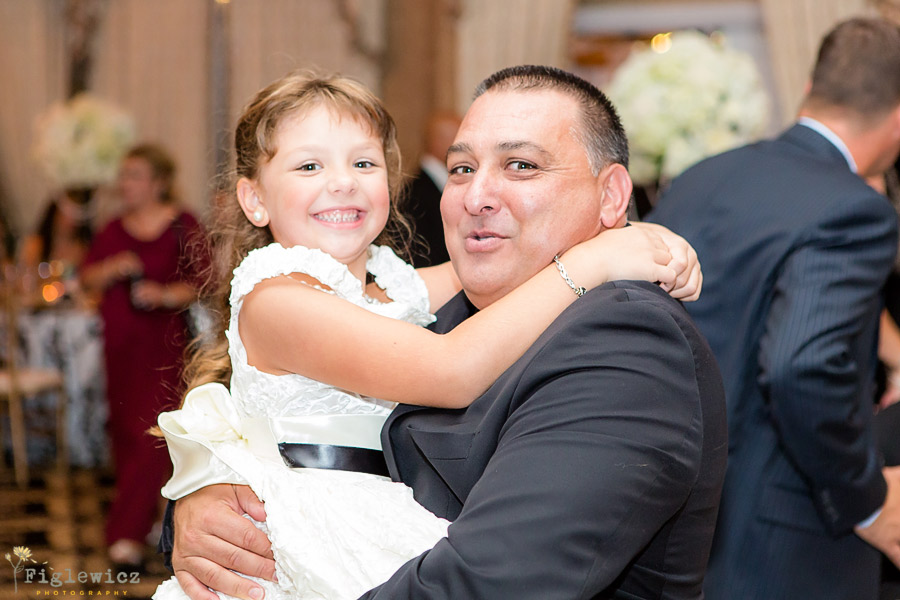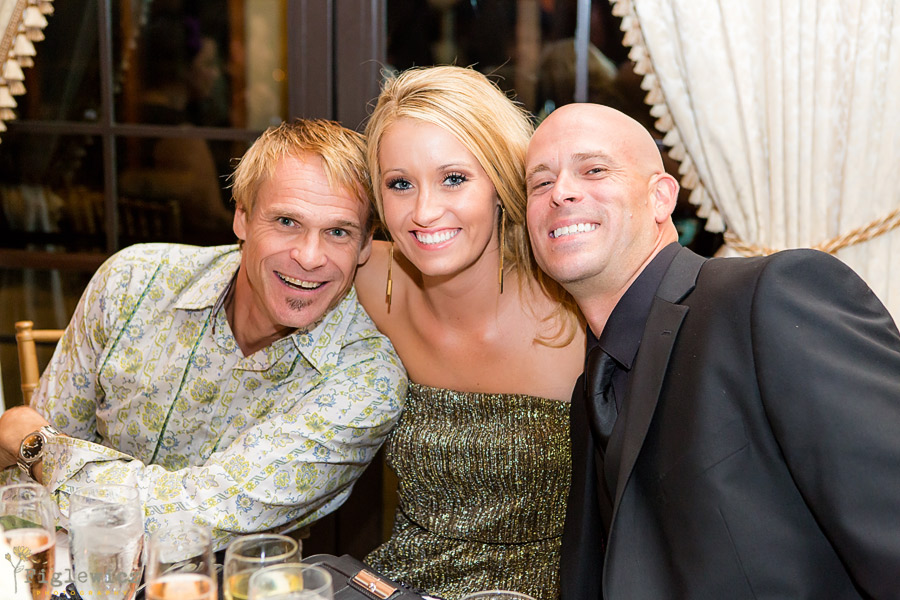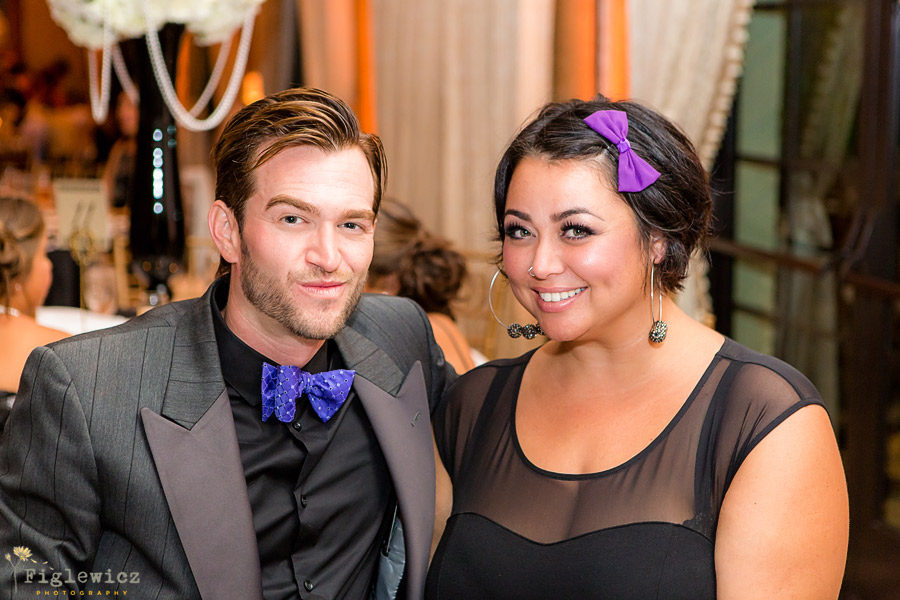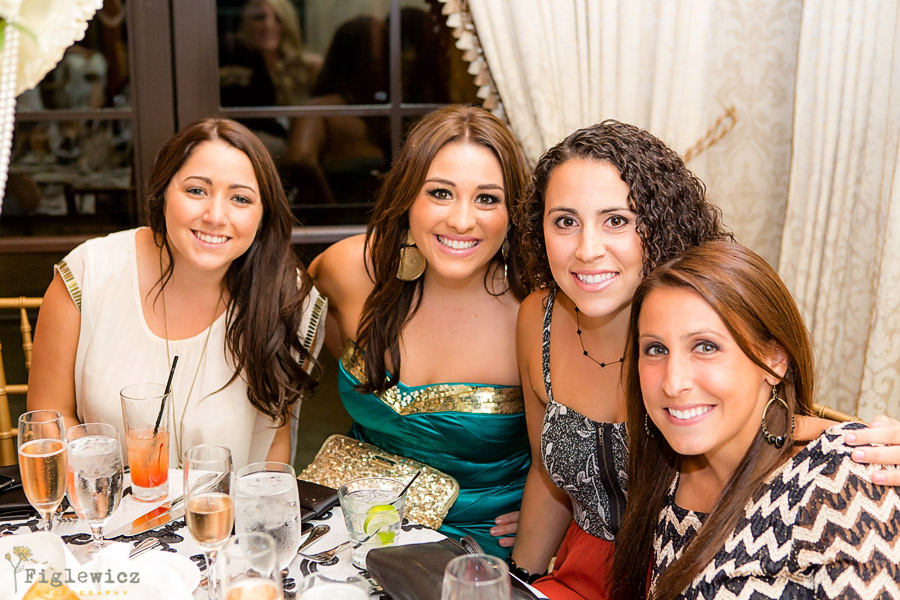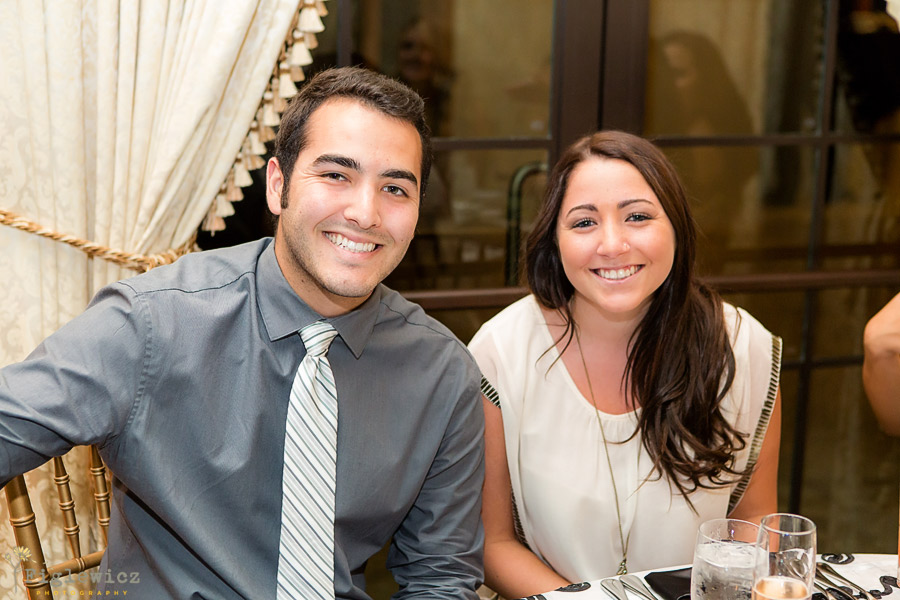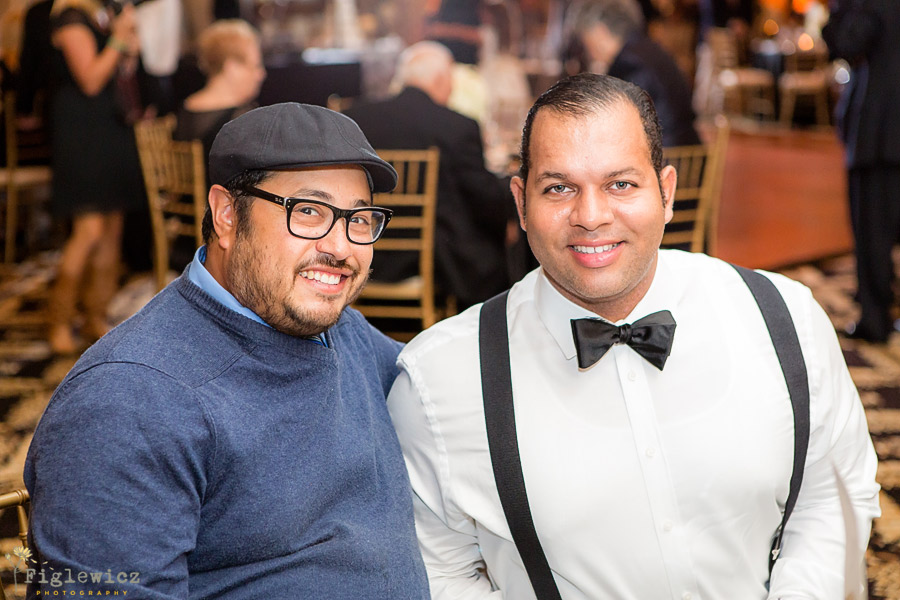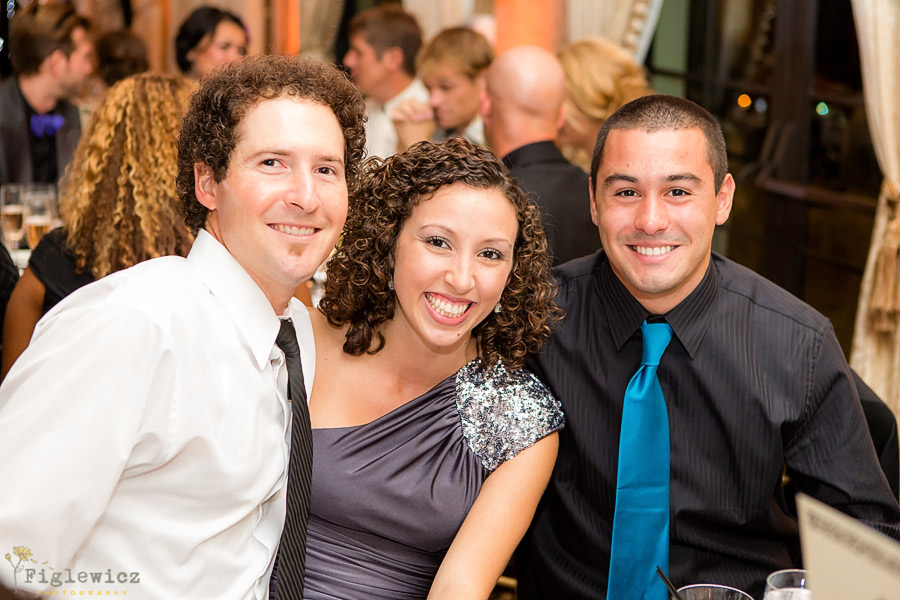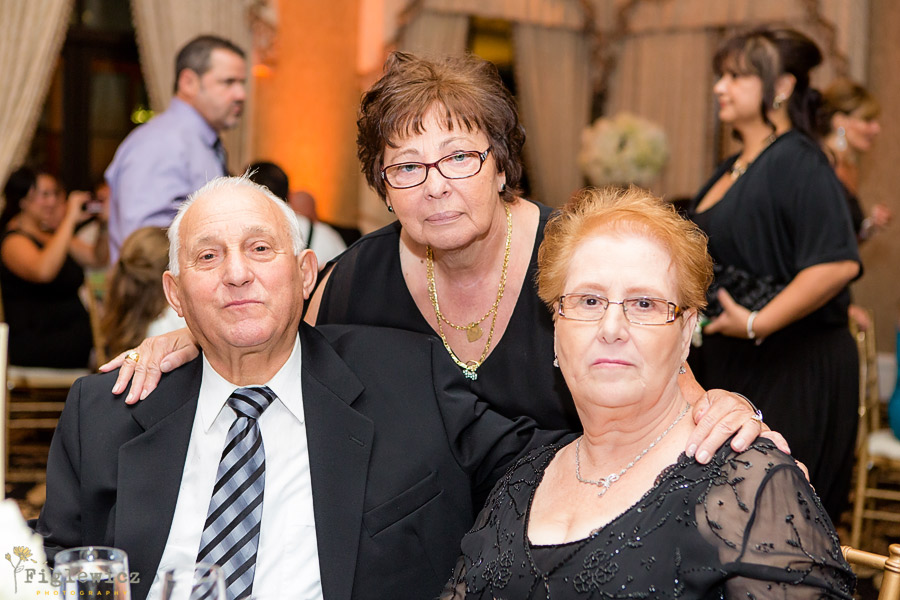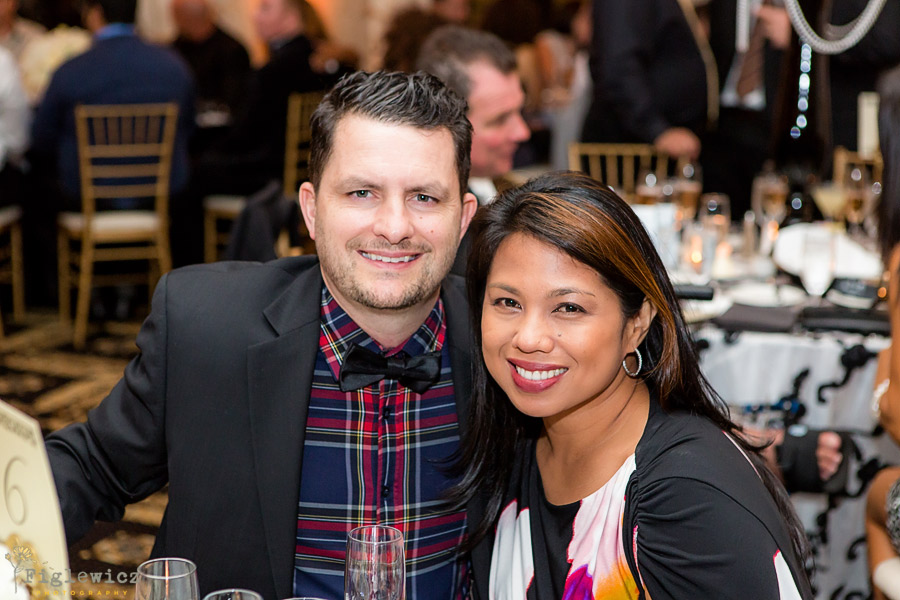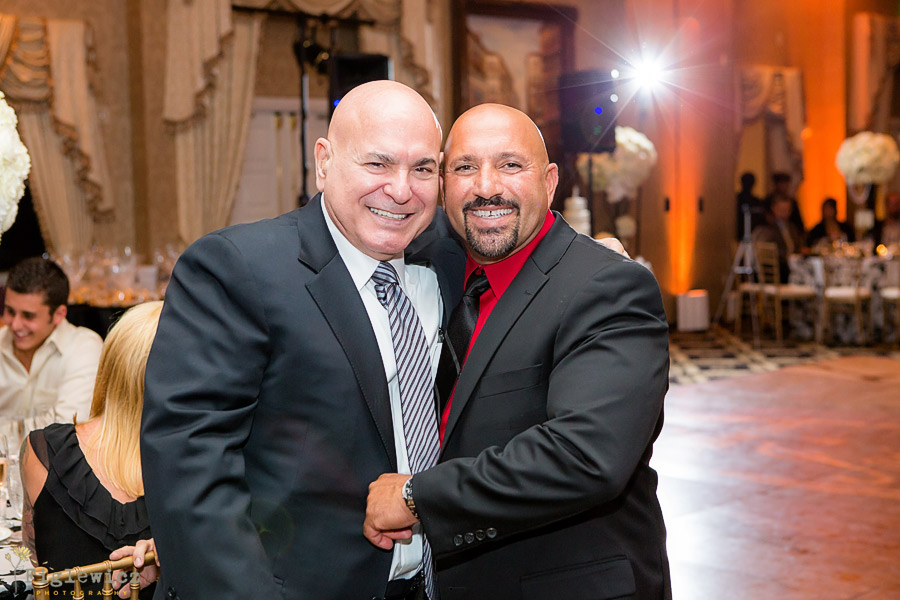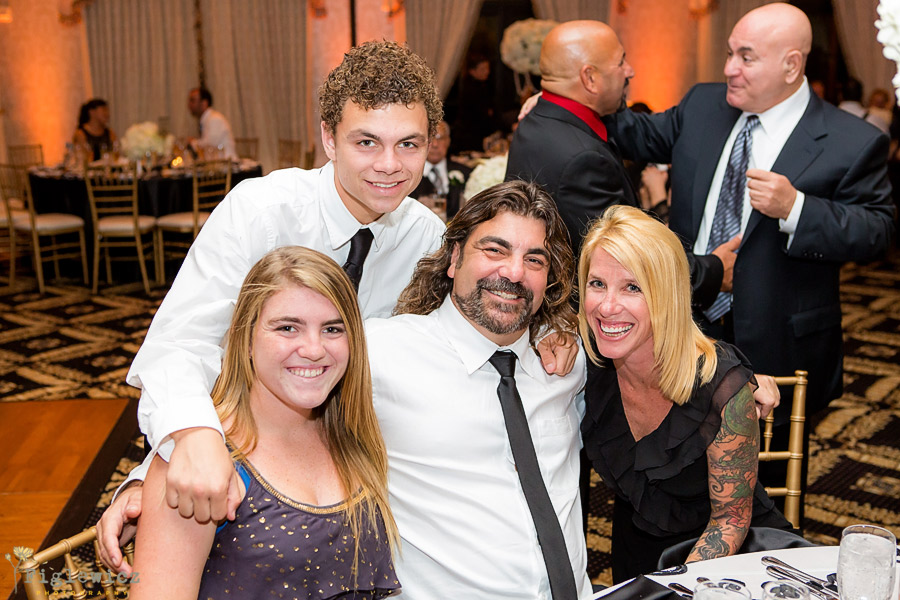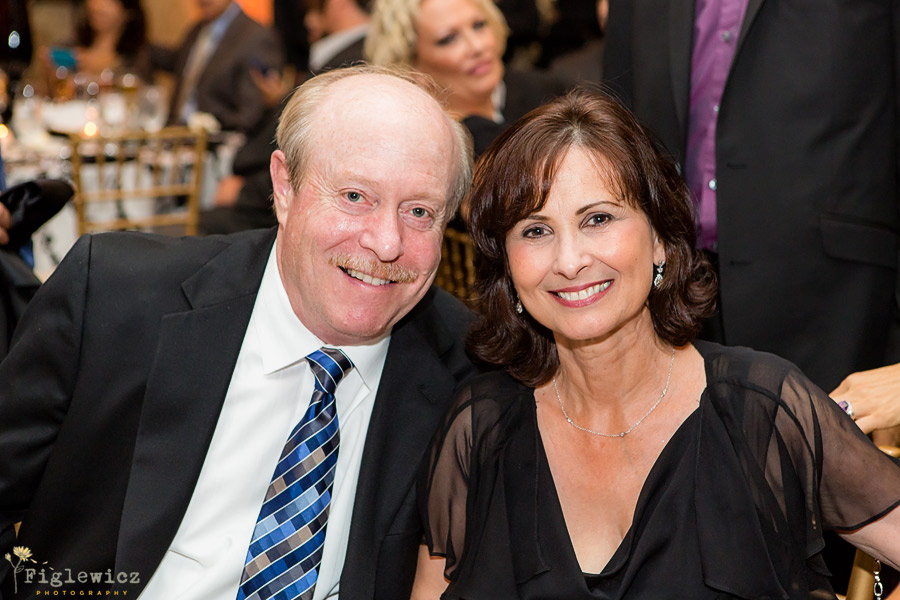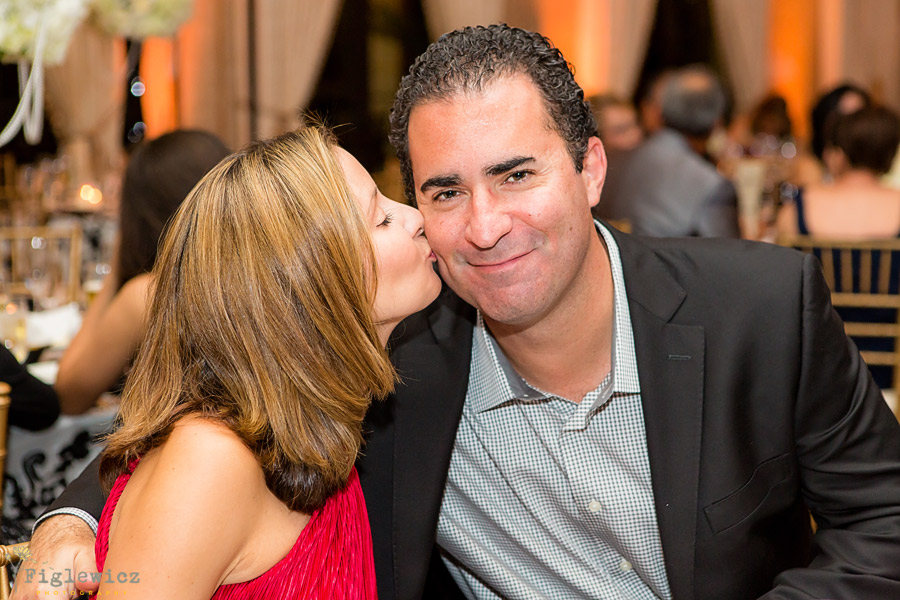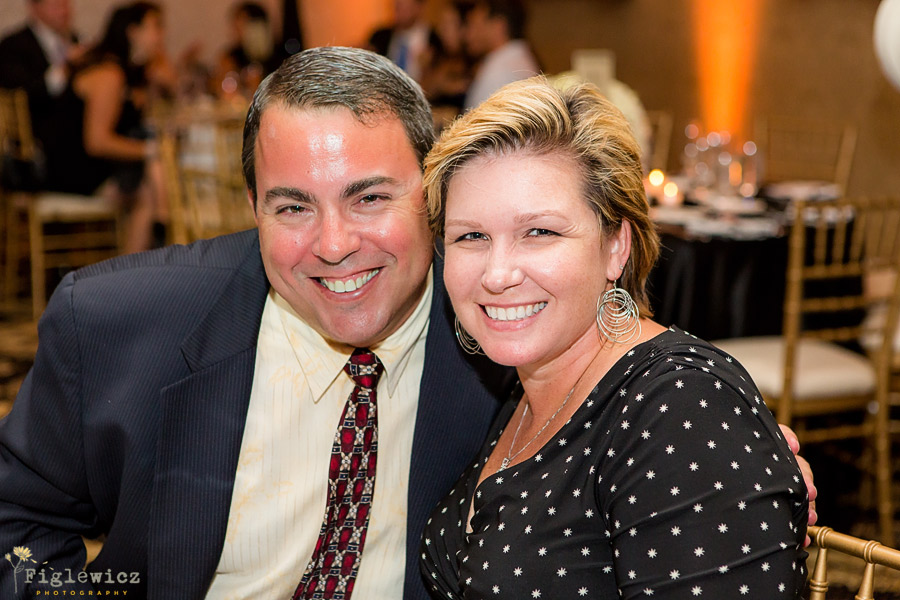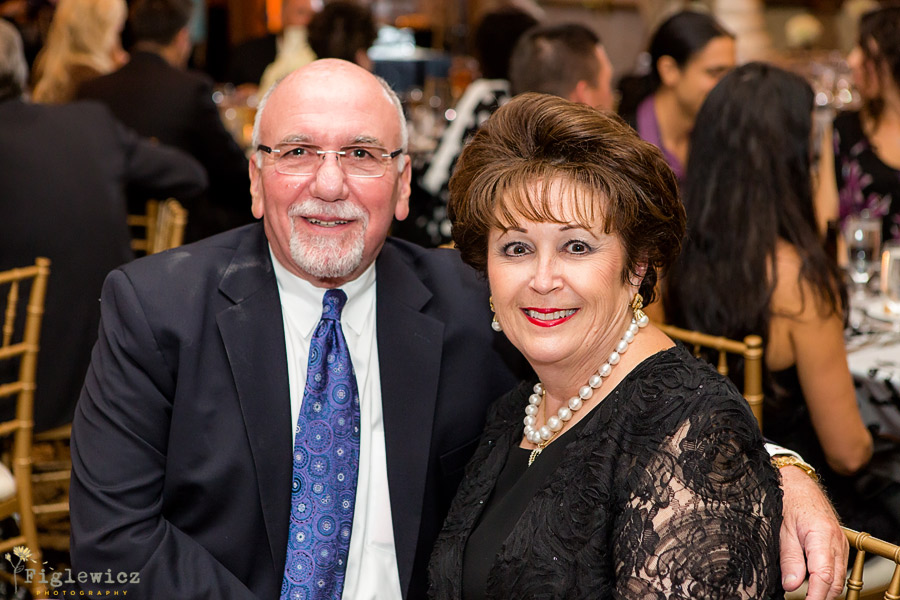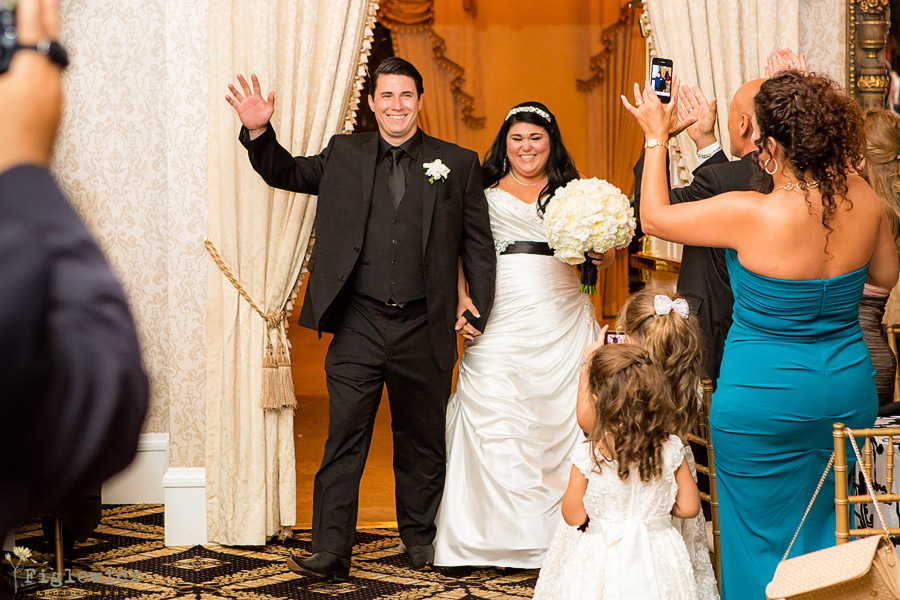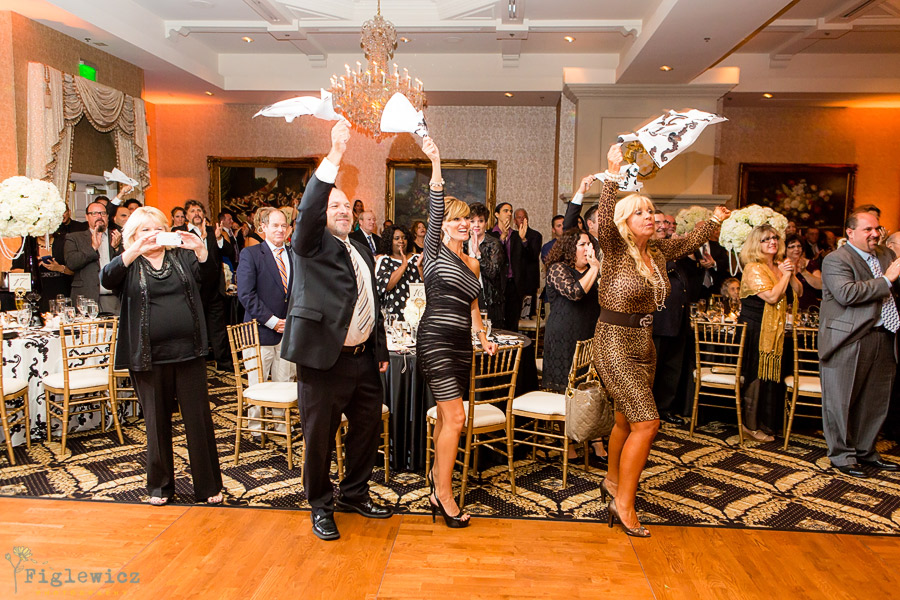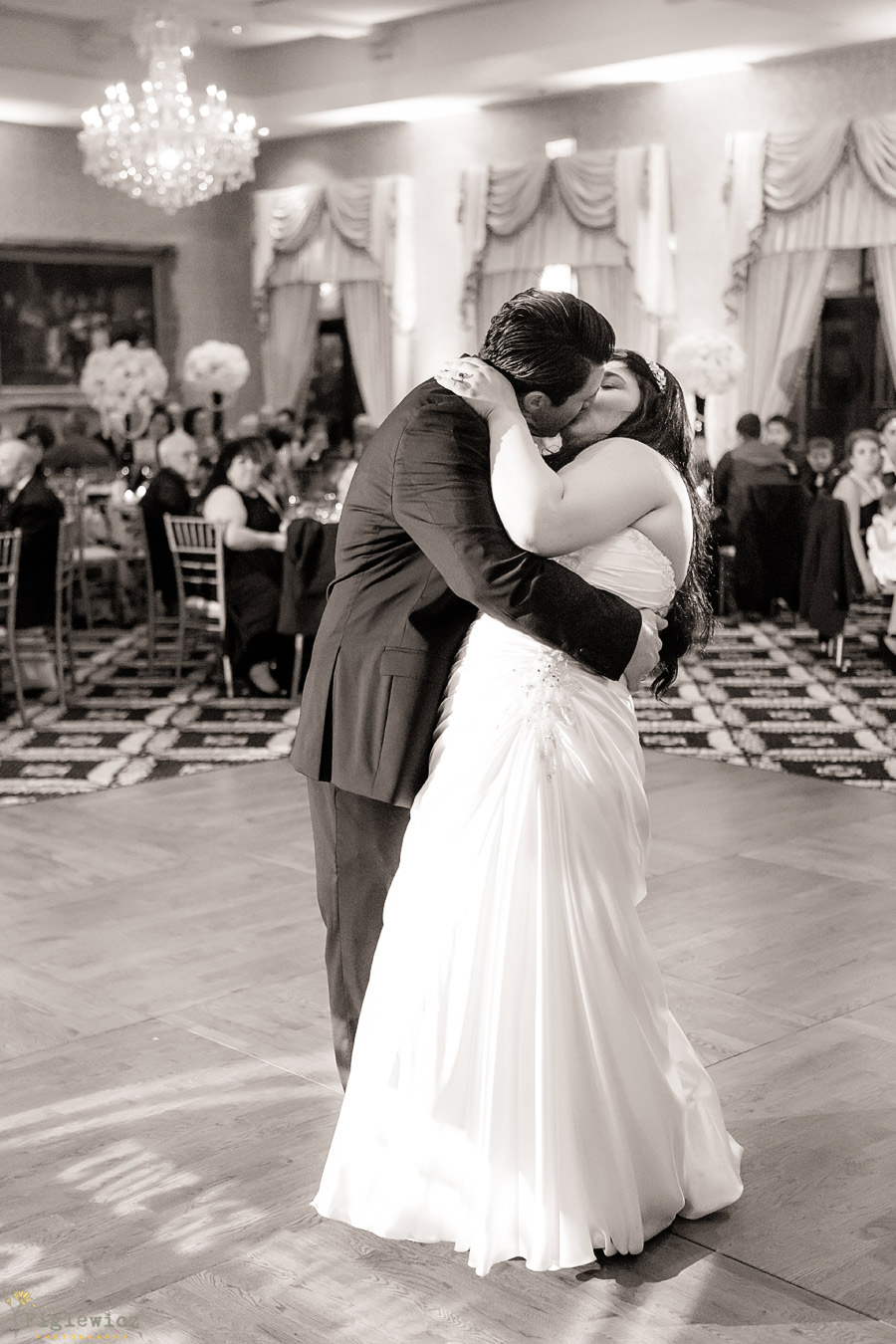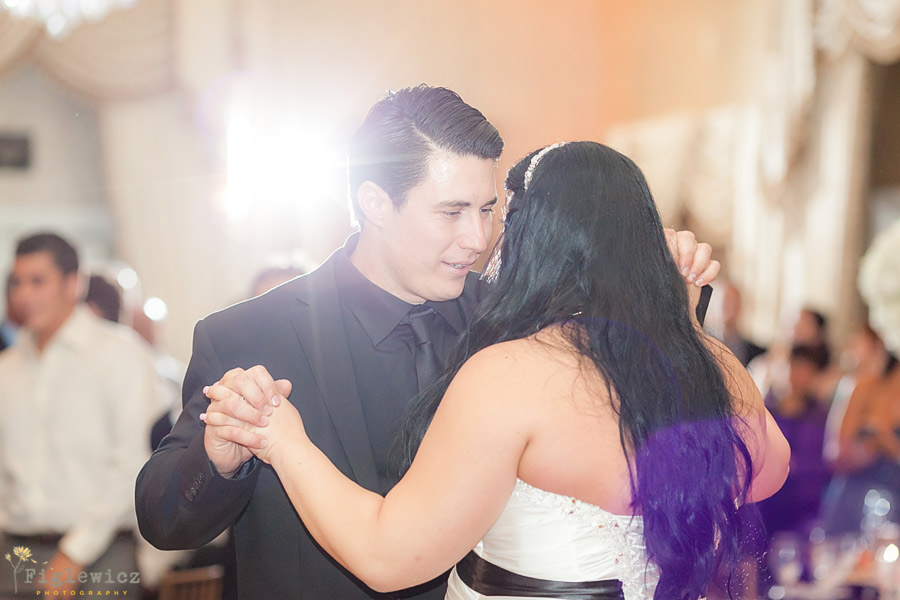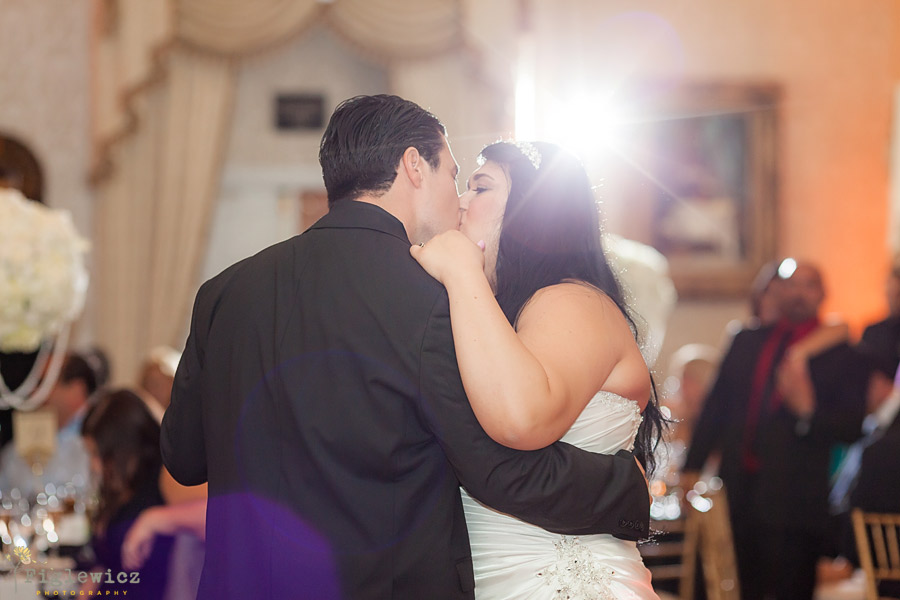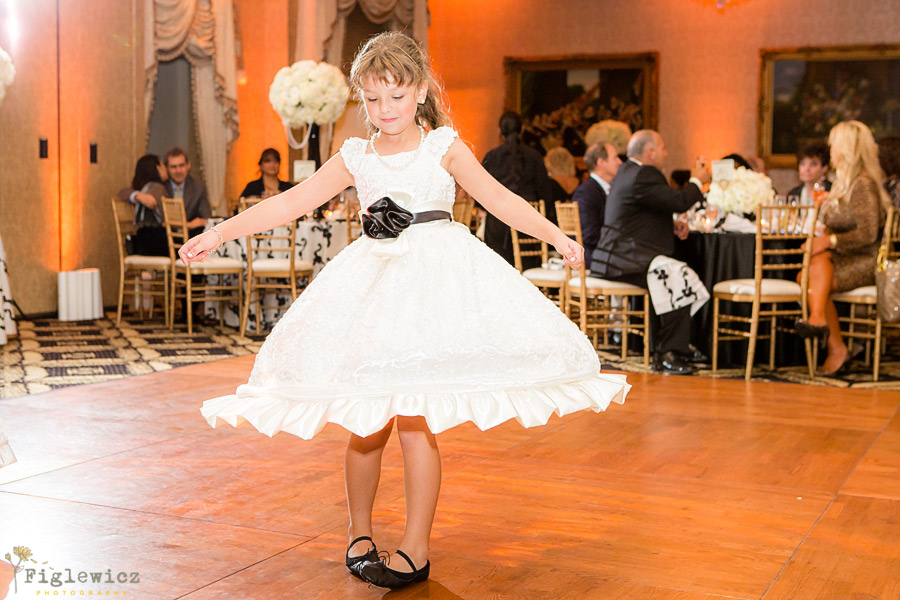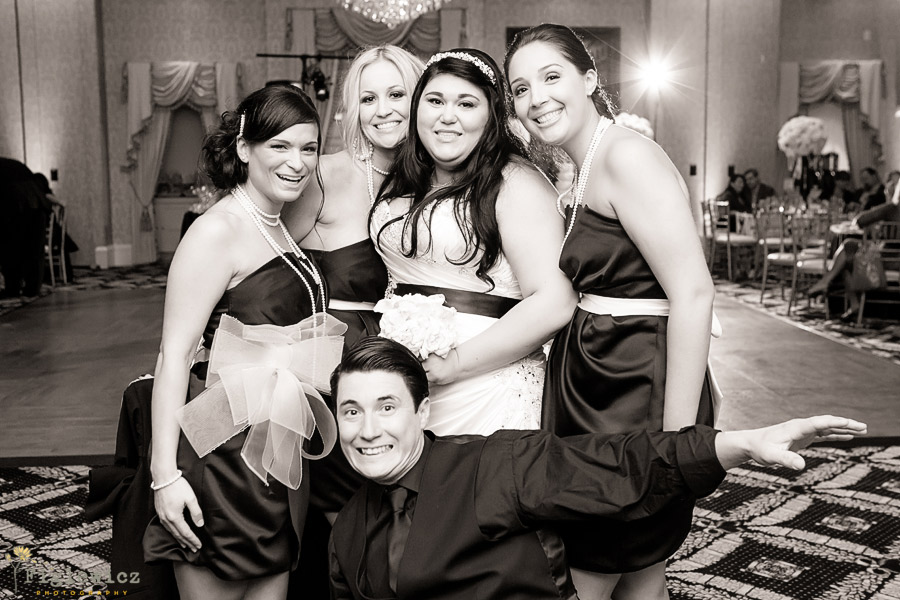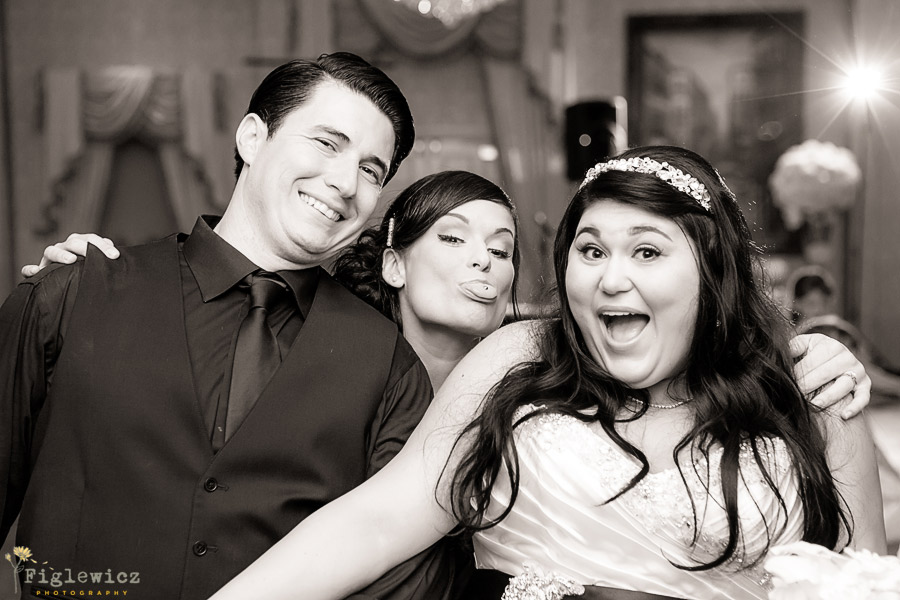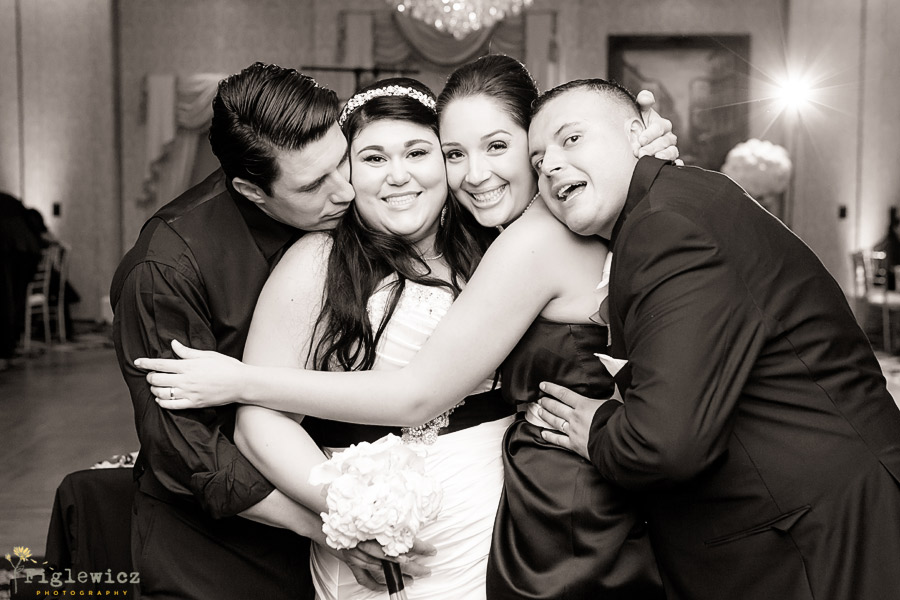 Both Marisa and Javier are such goofballs with their friends.  SO FUN to be around!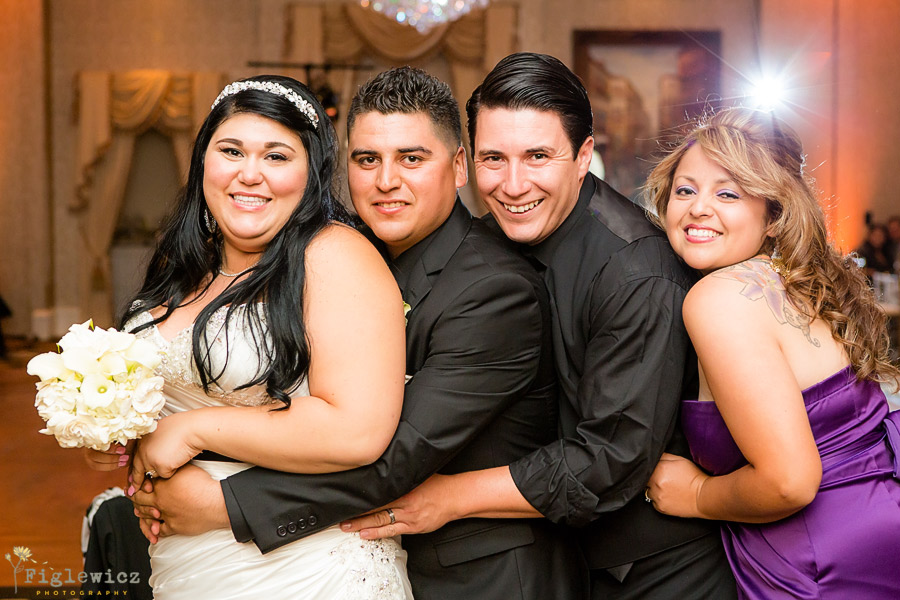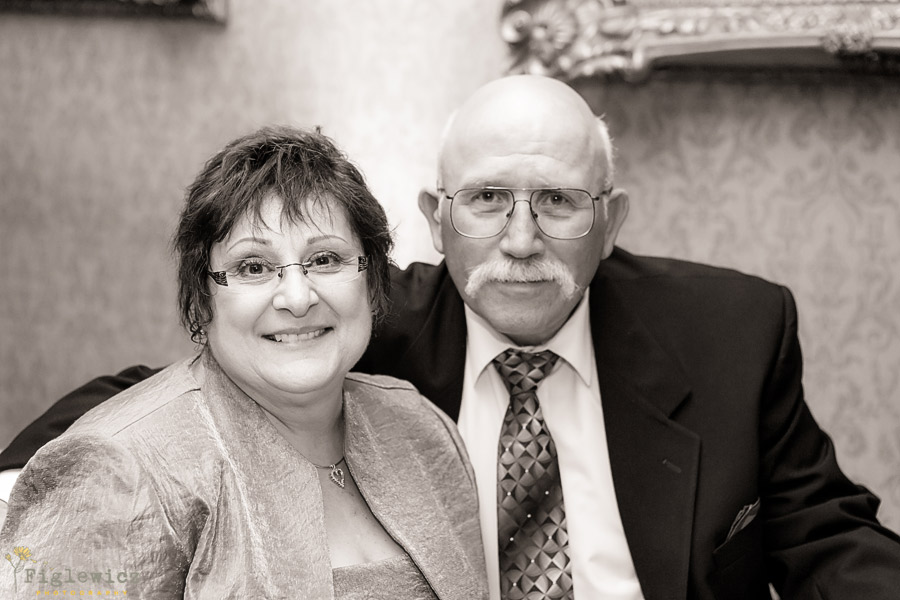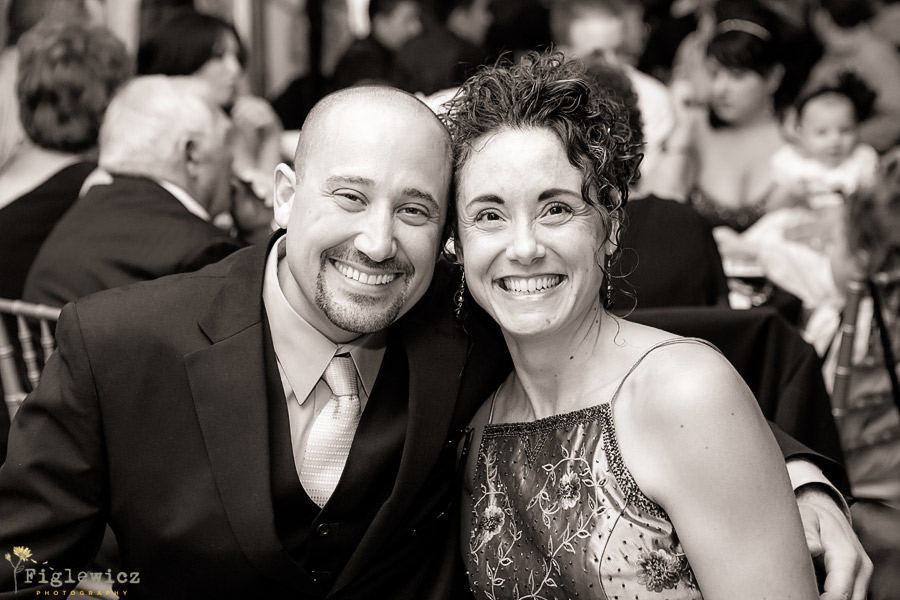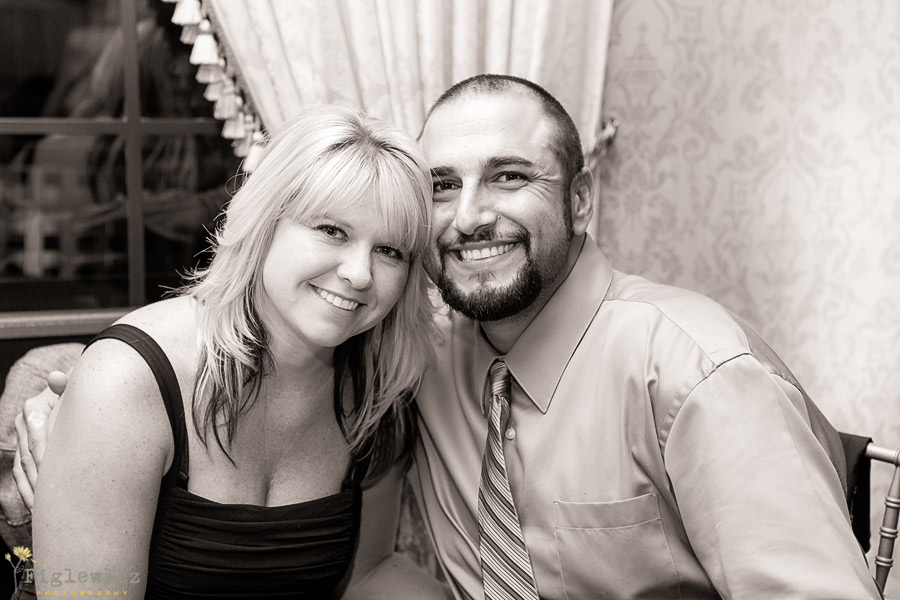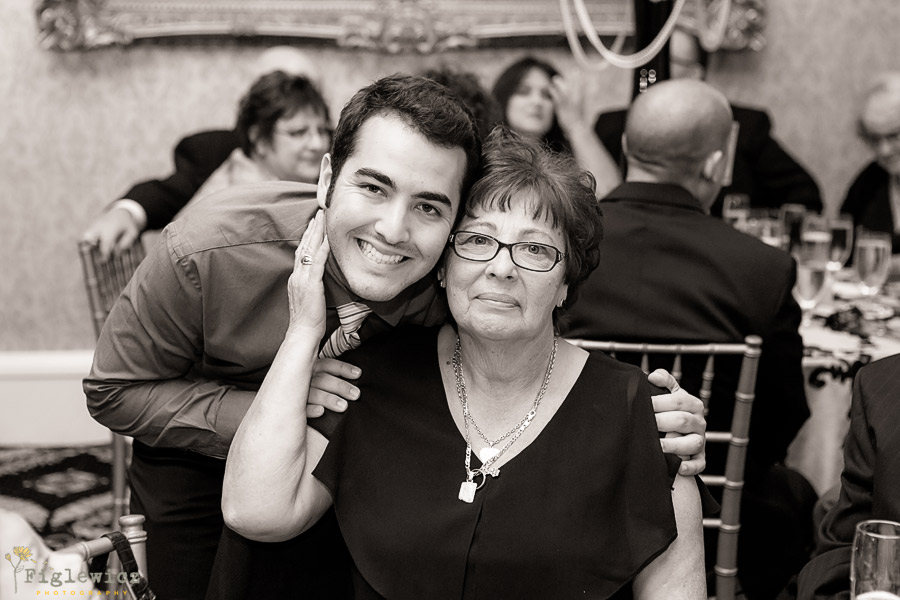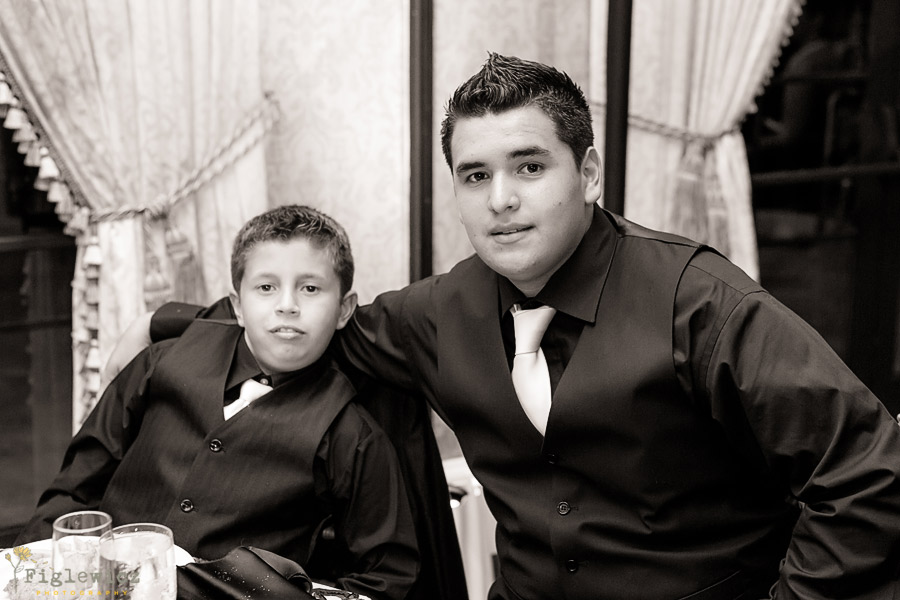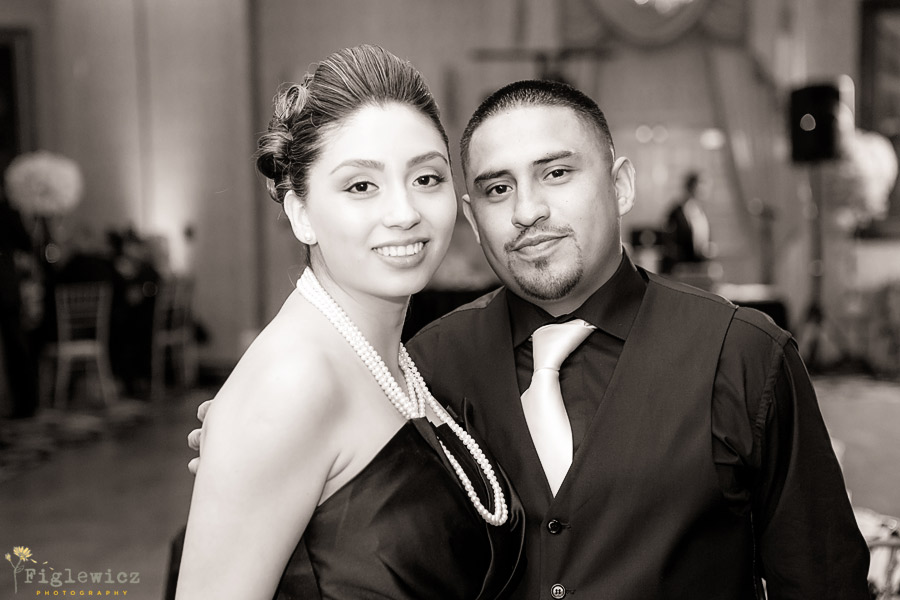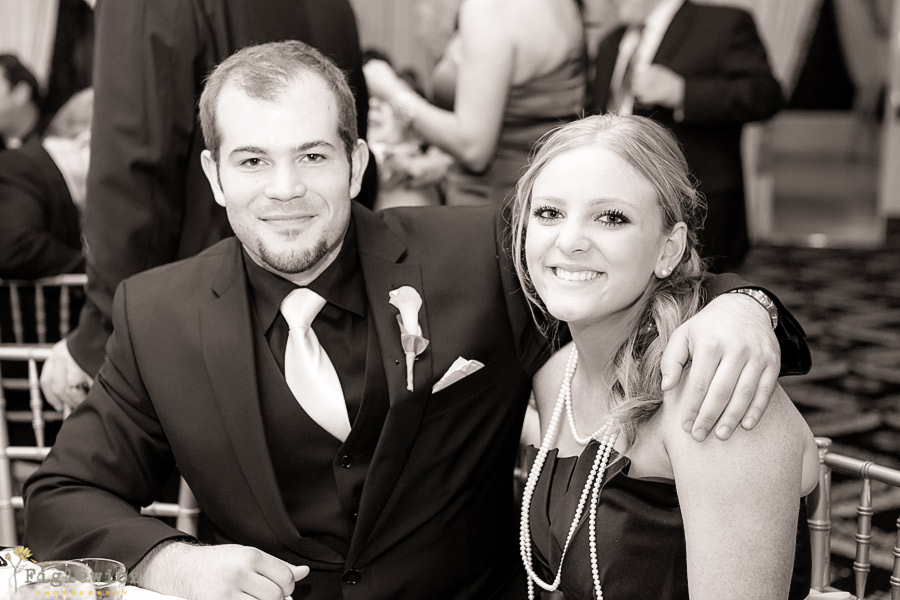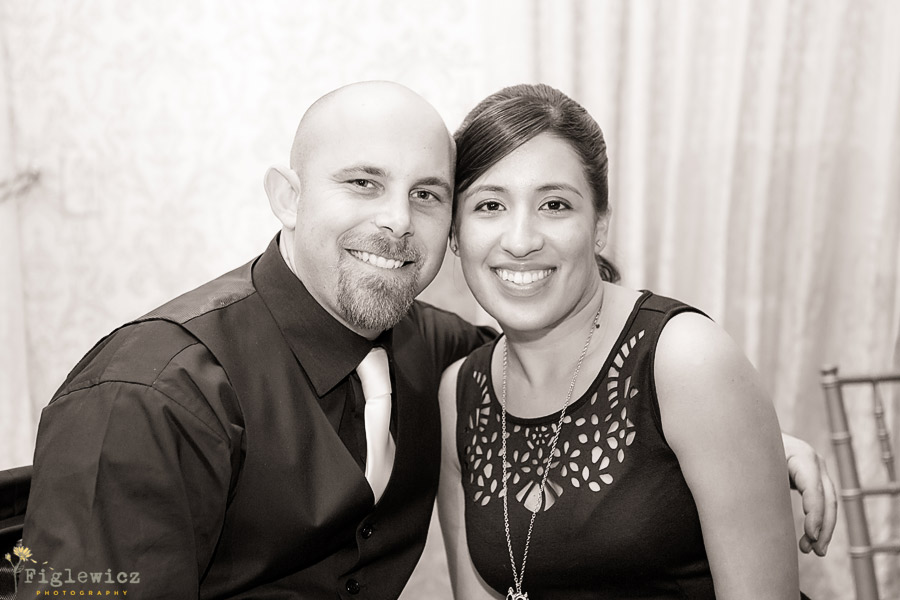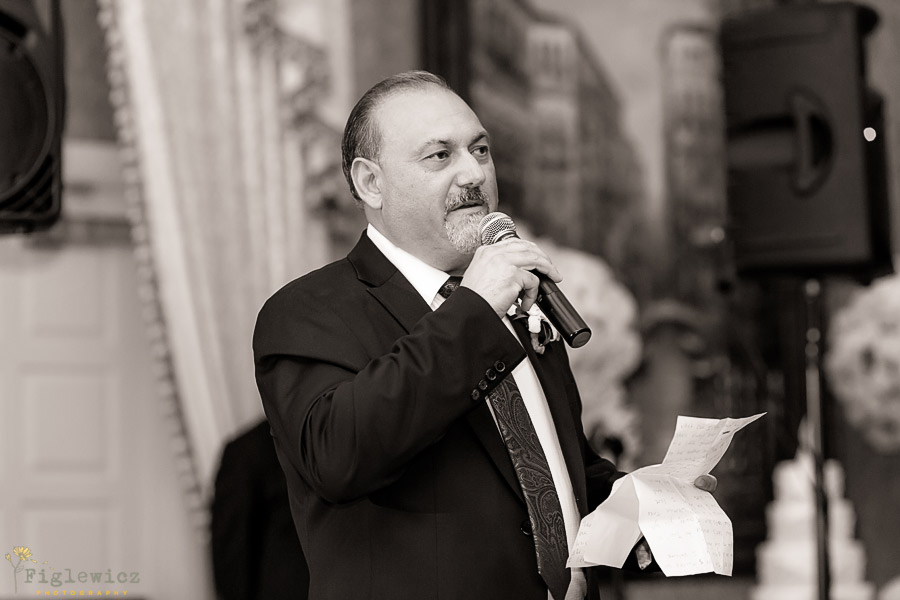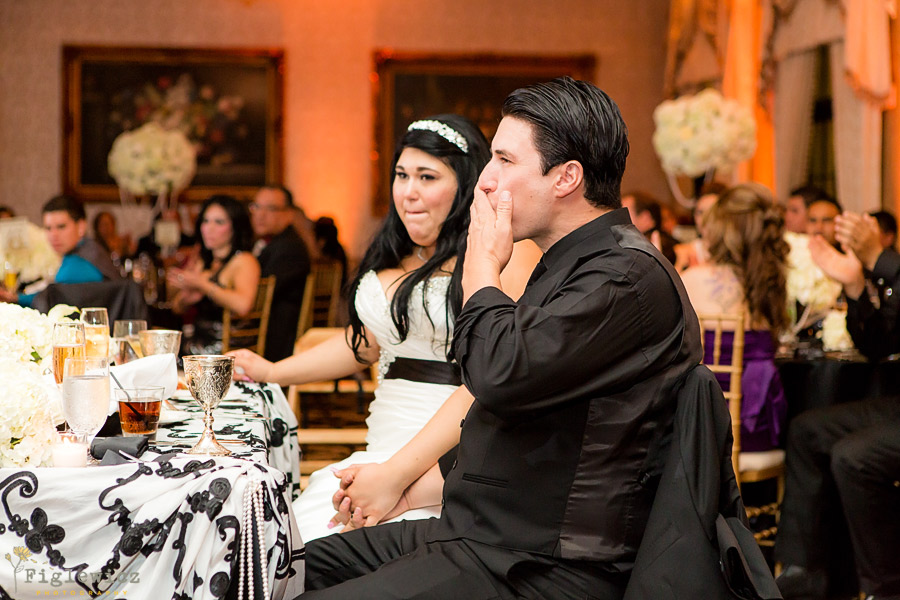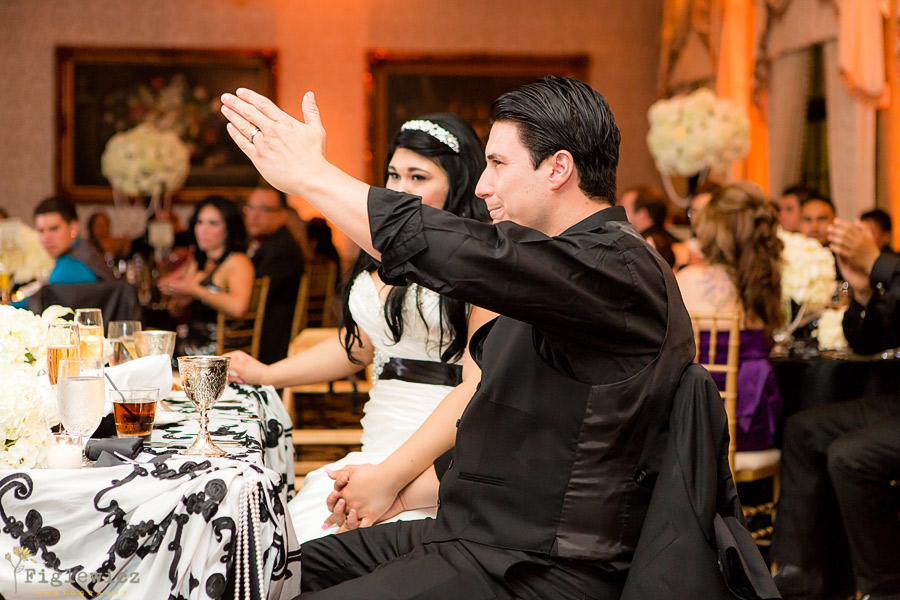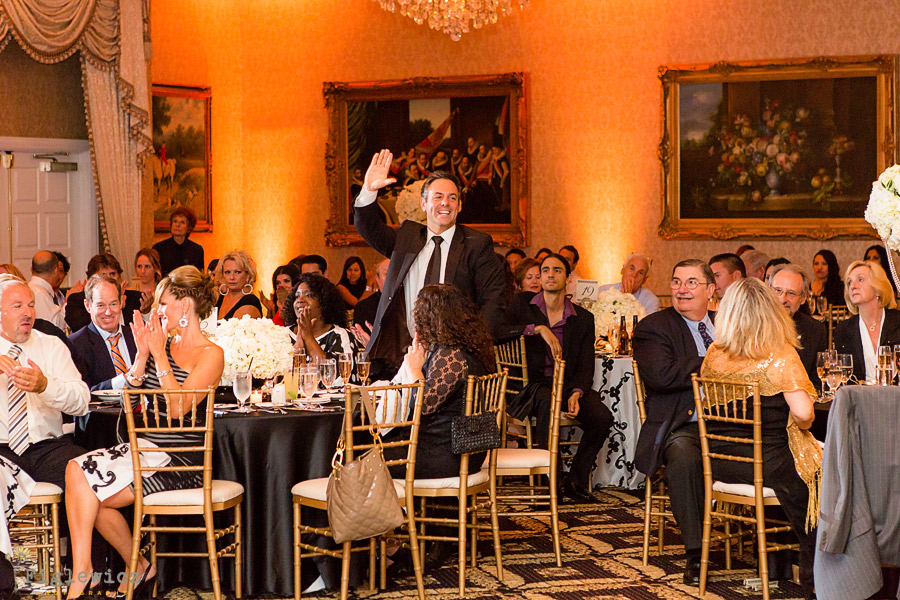 This wedding was huge.  It seemed like EVERYONE from San Pedro came out to celebrate Marisa and Javier, including the Mayor!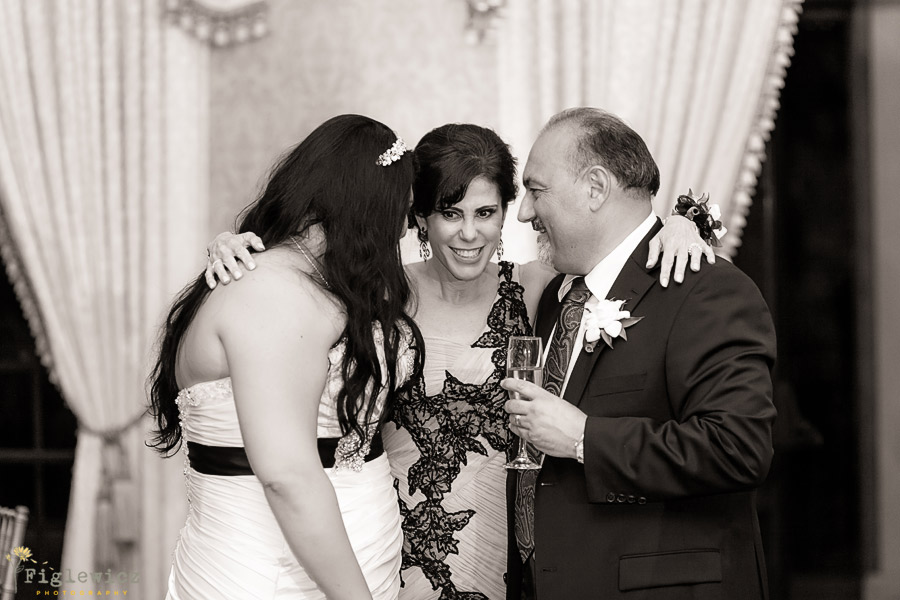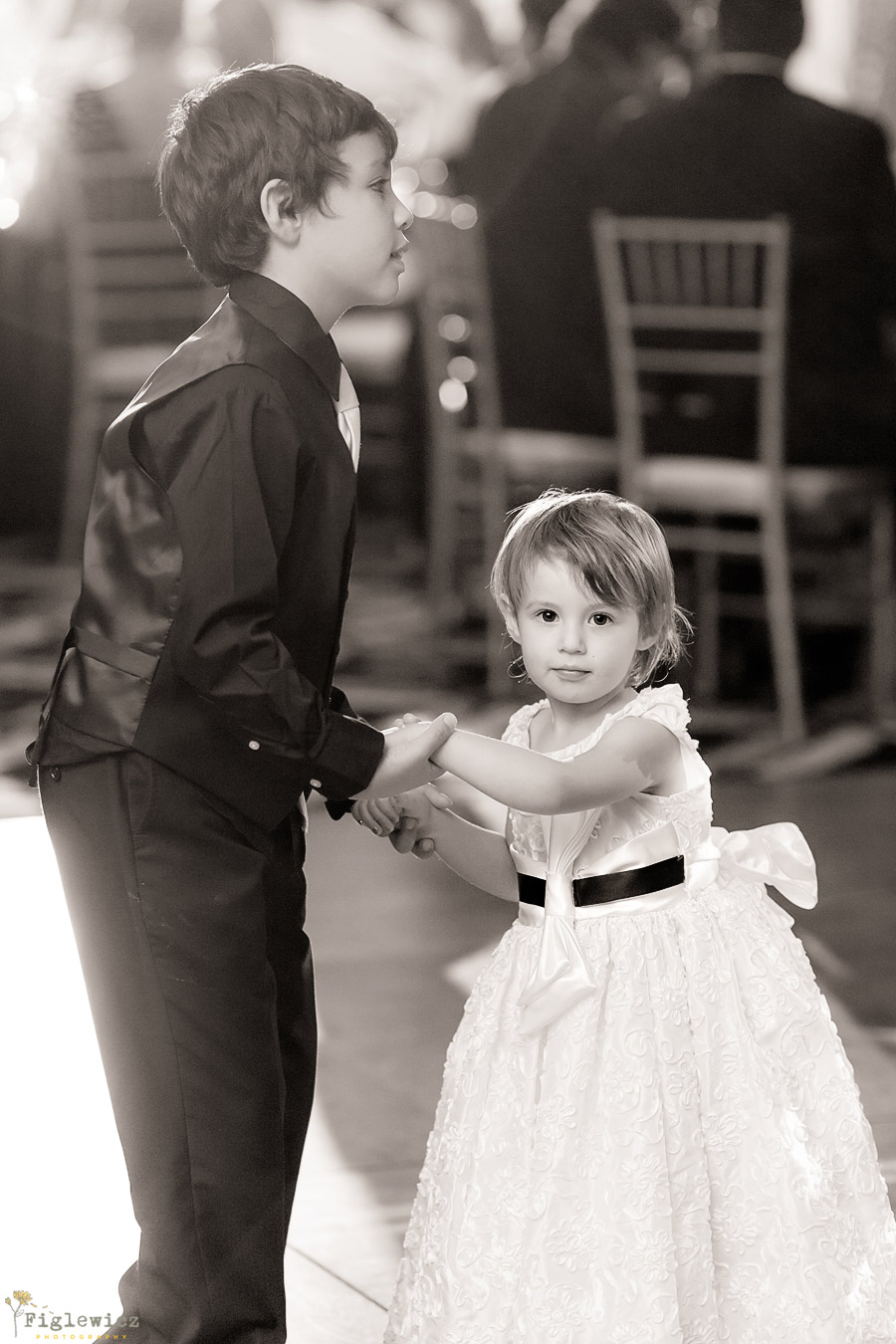 Some cuties on the dance floor…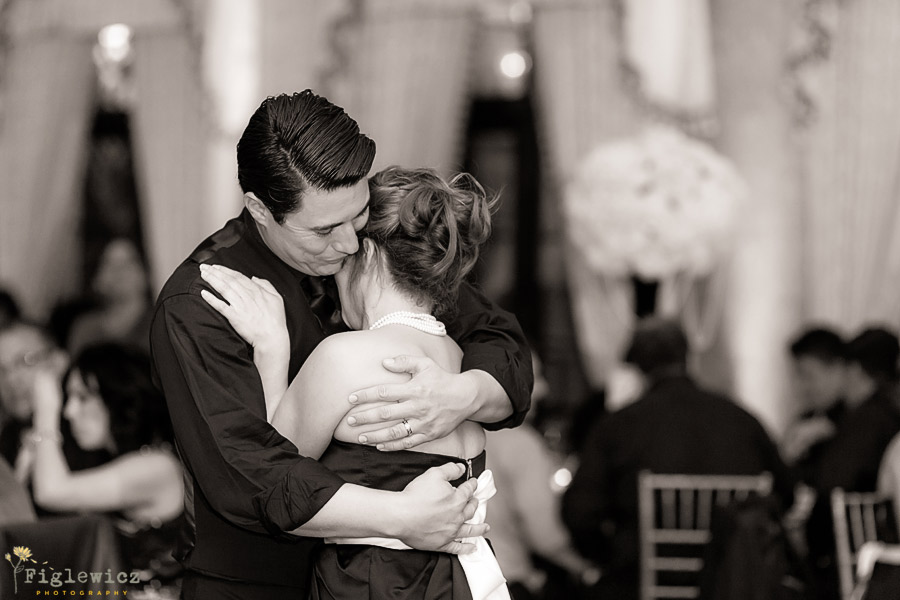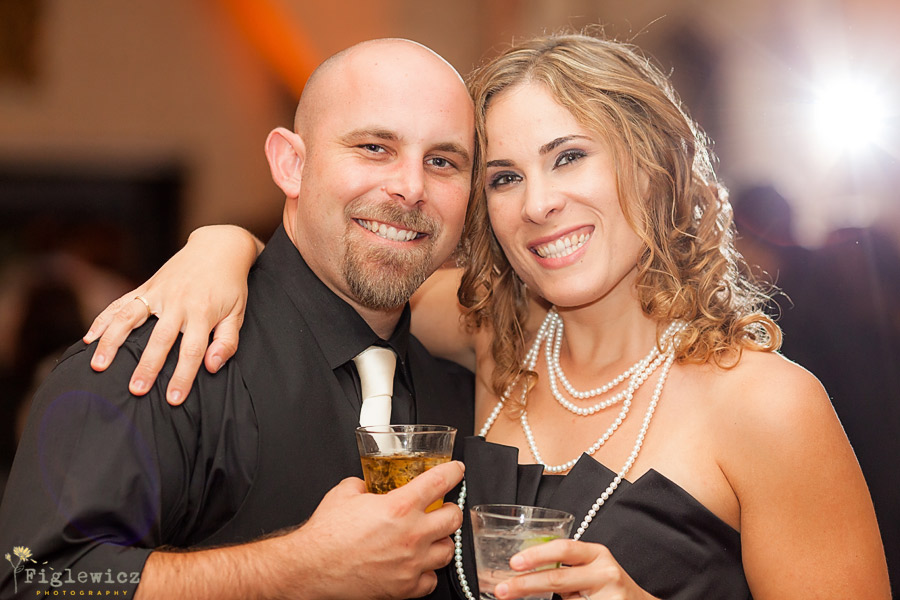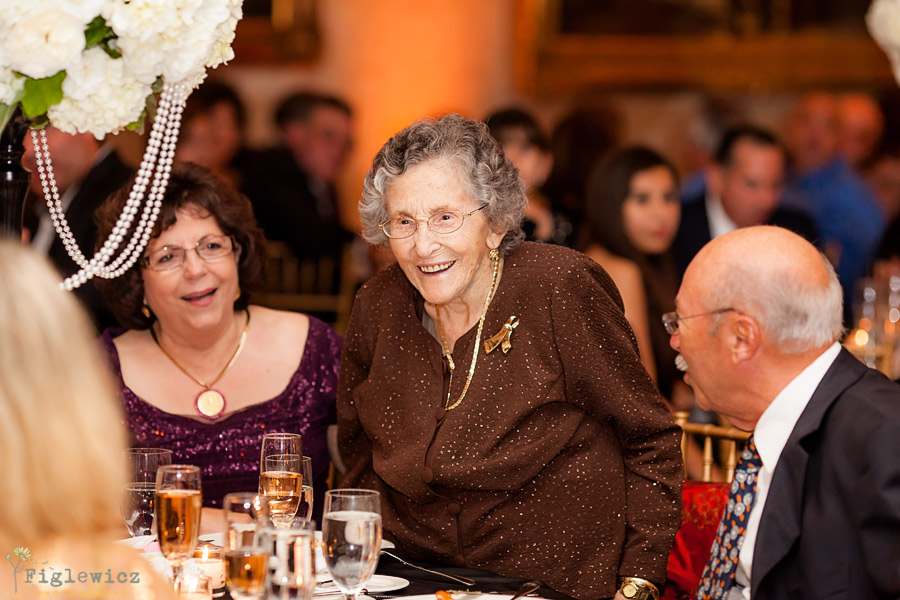 We even had a birthday in the room to celebrate!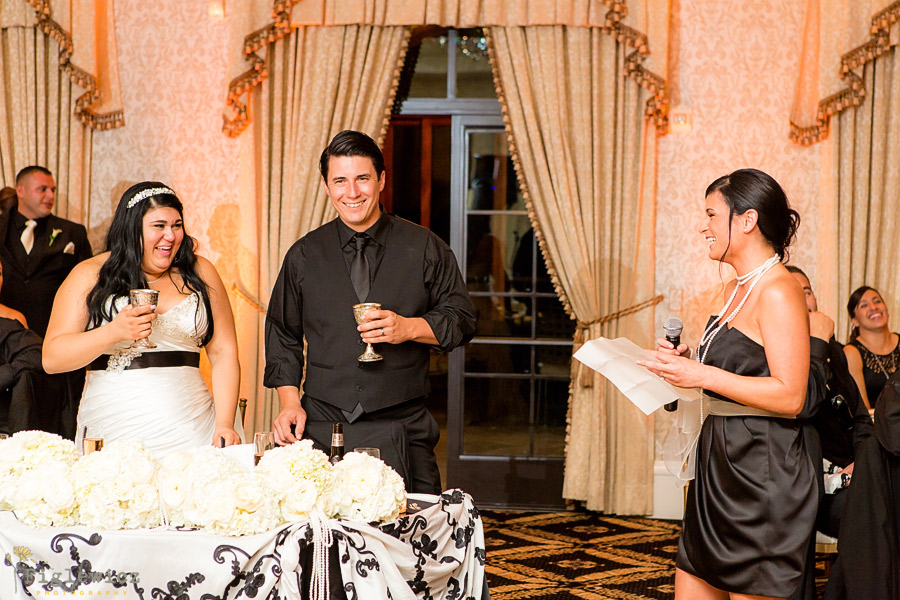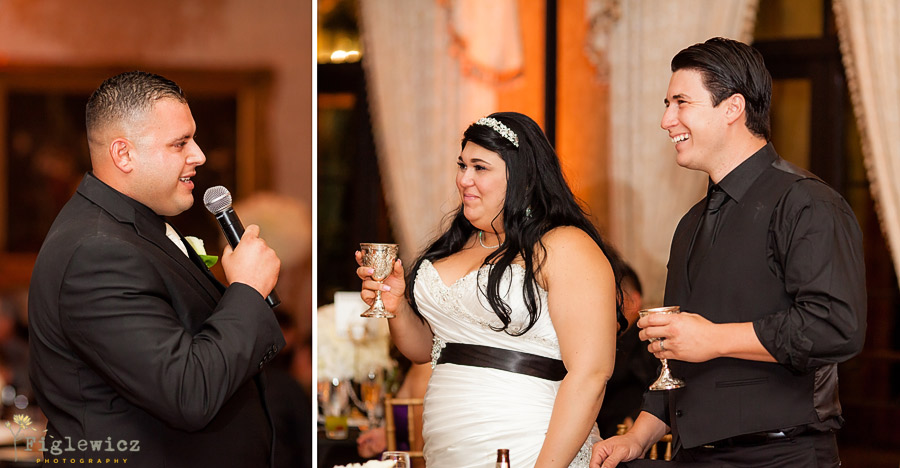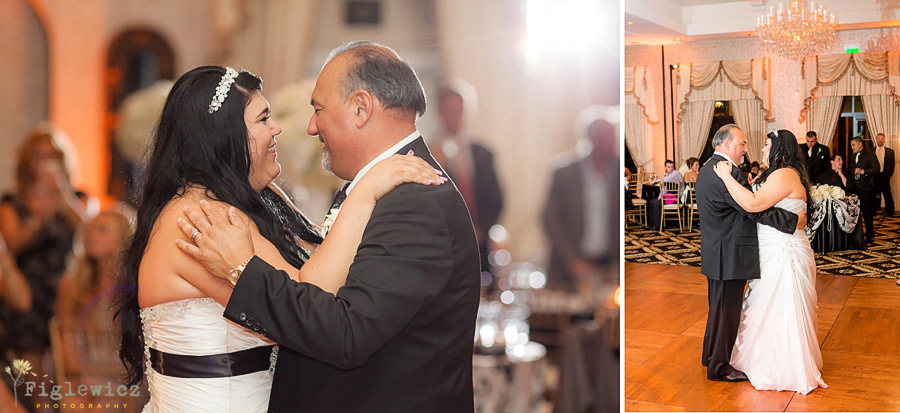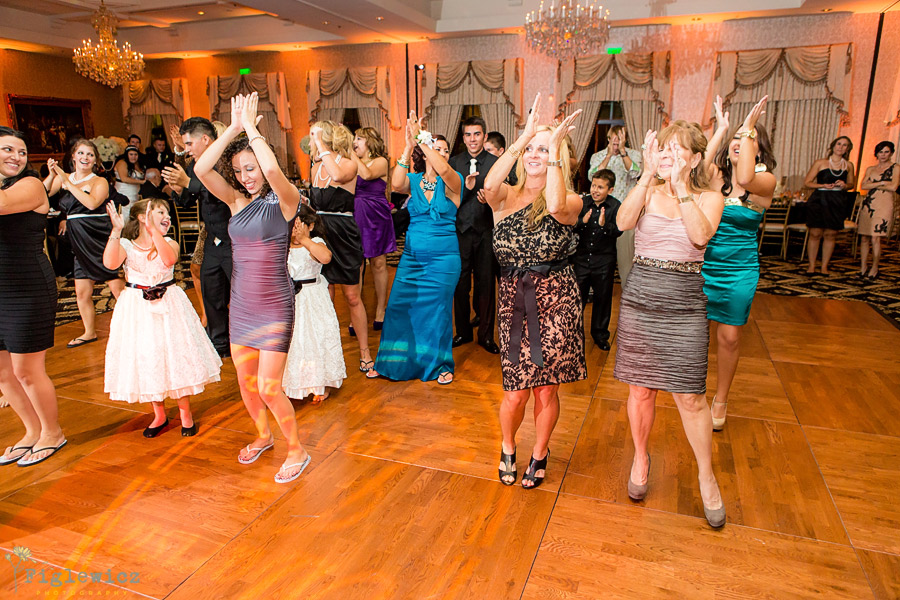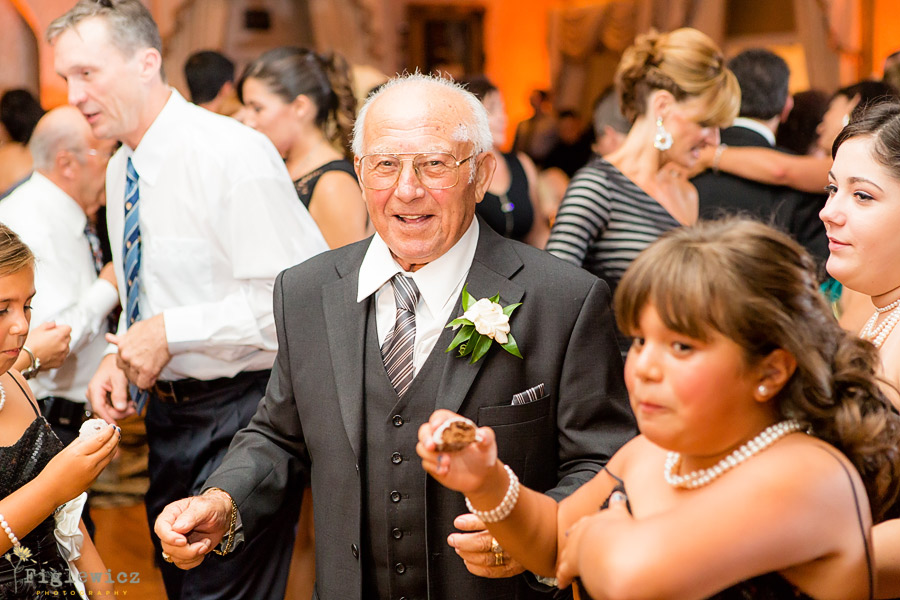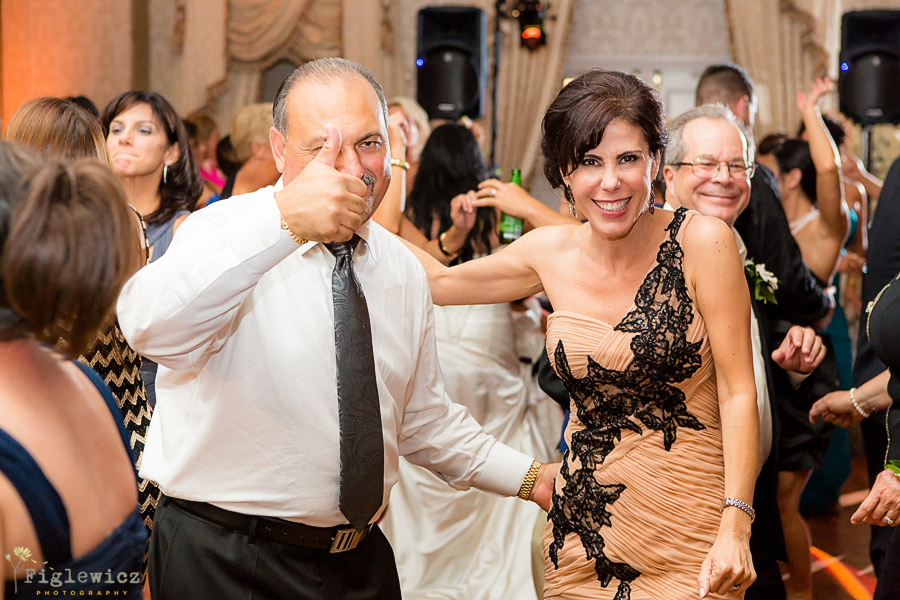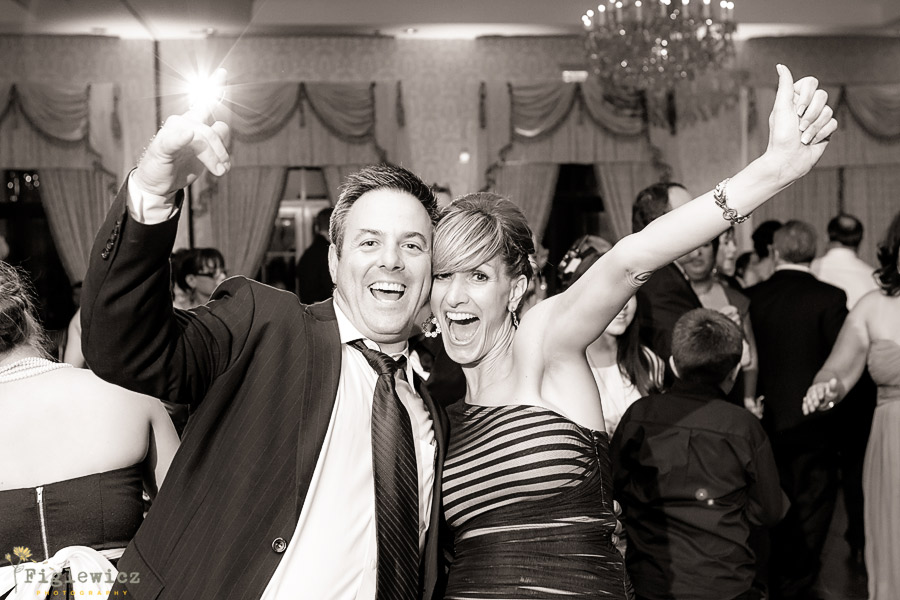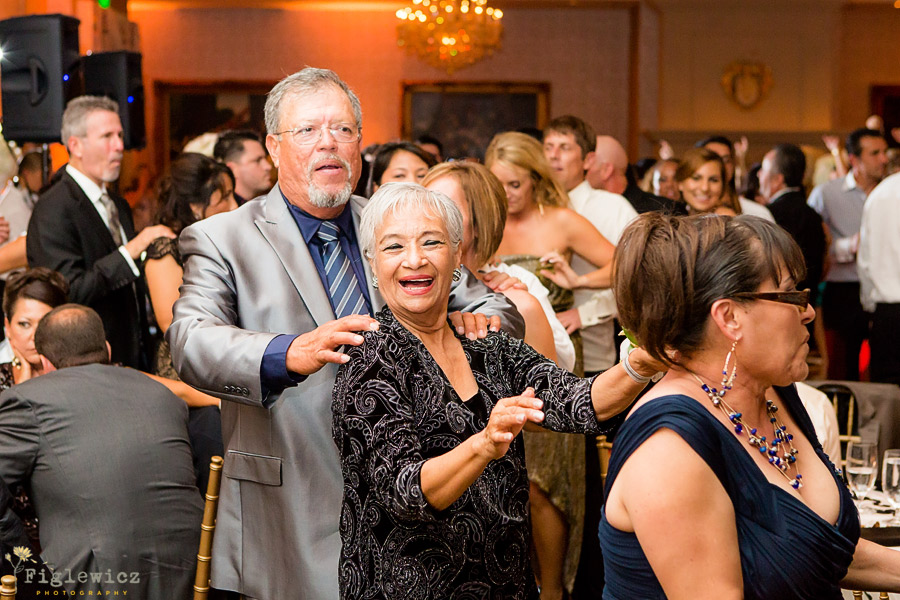 Did someone say Congo line???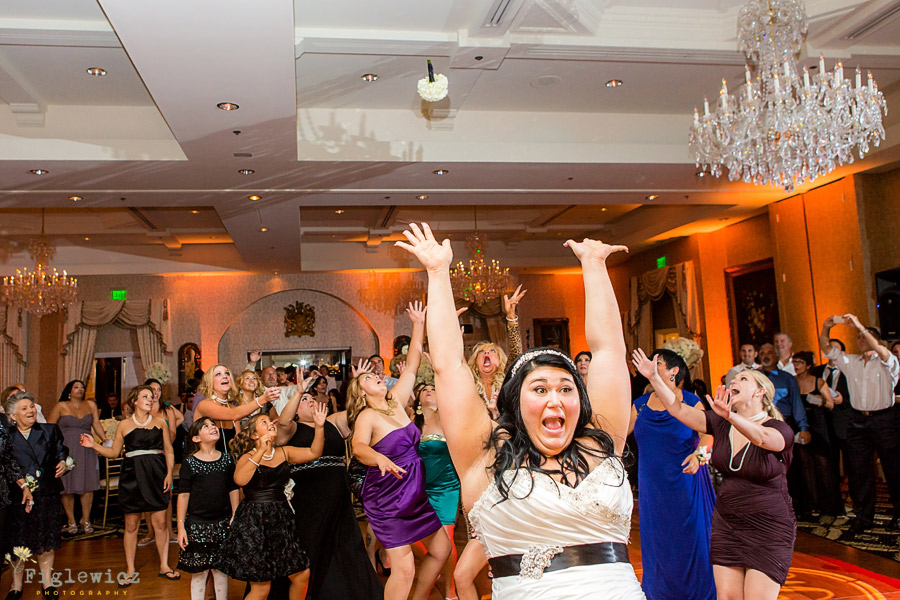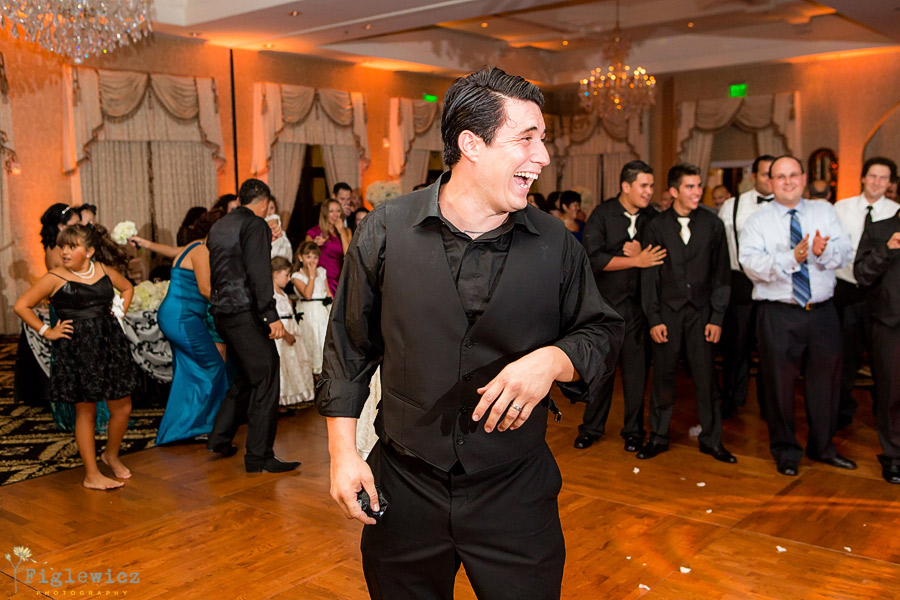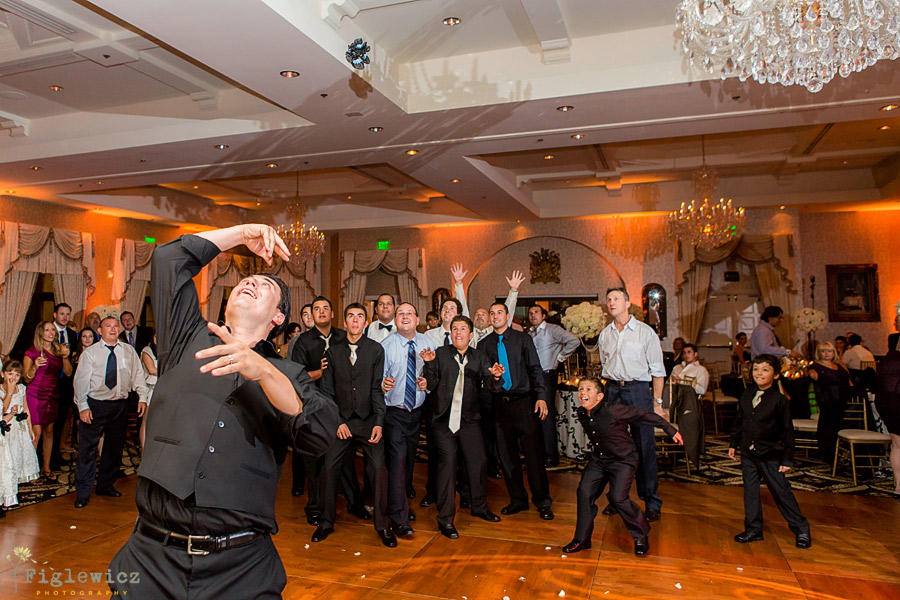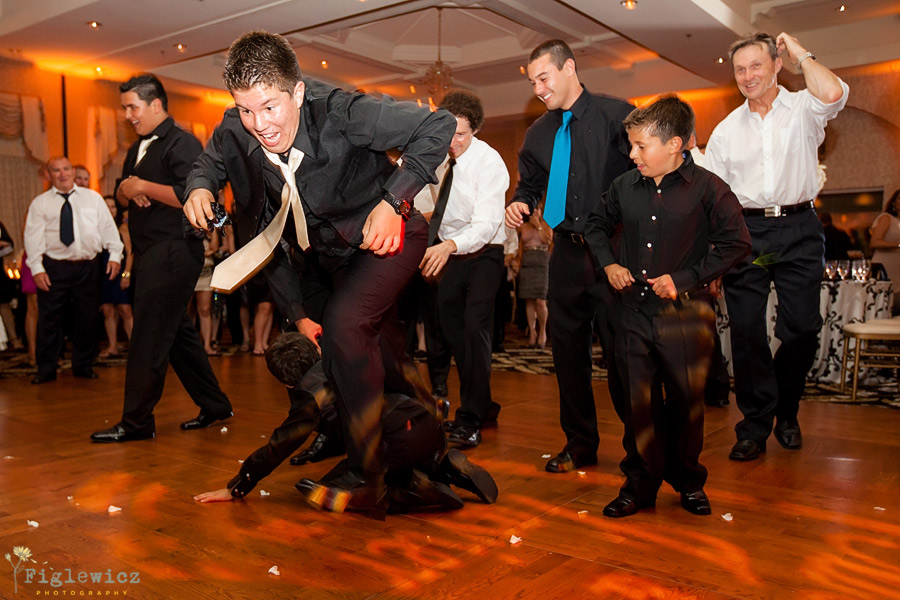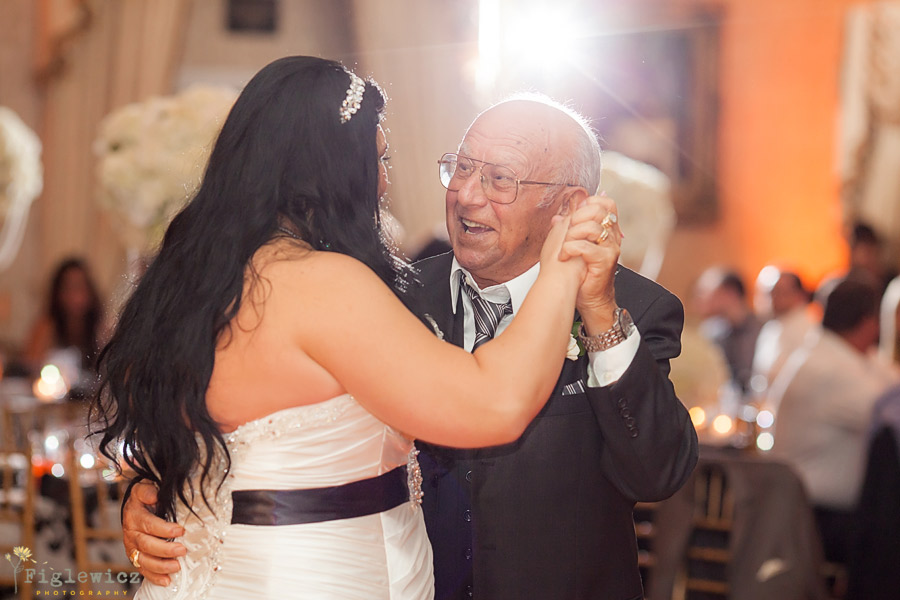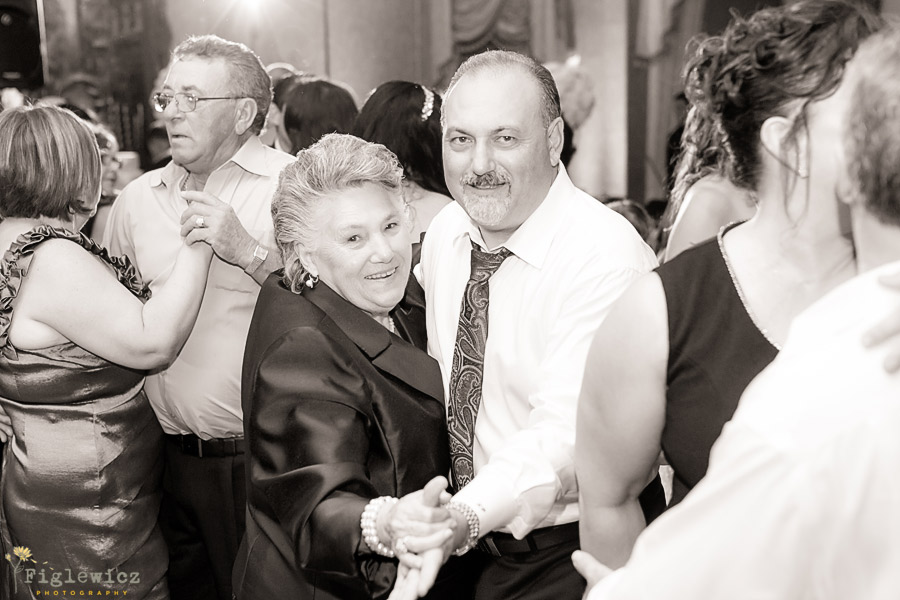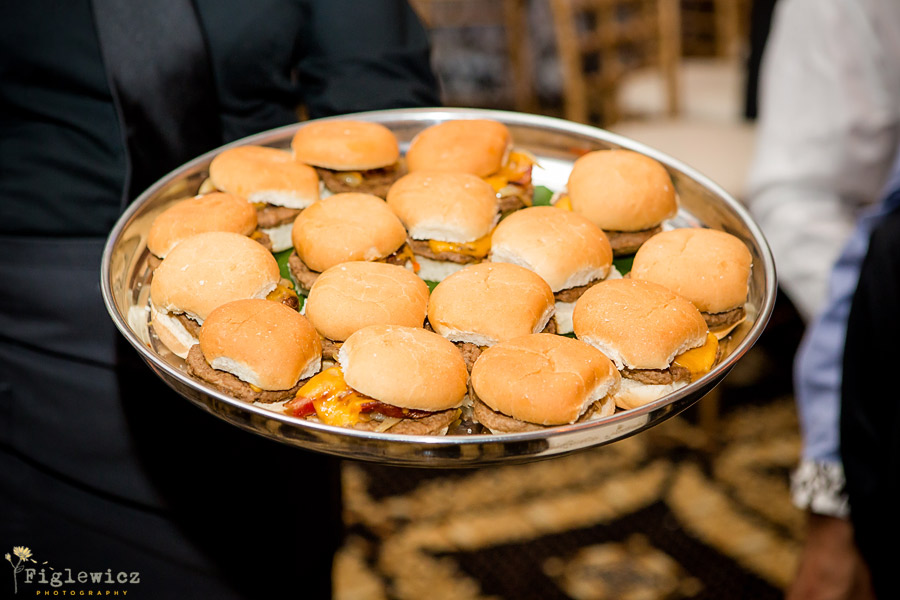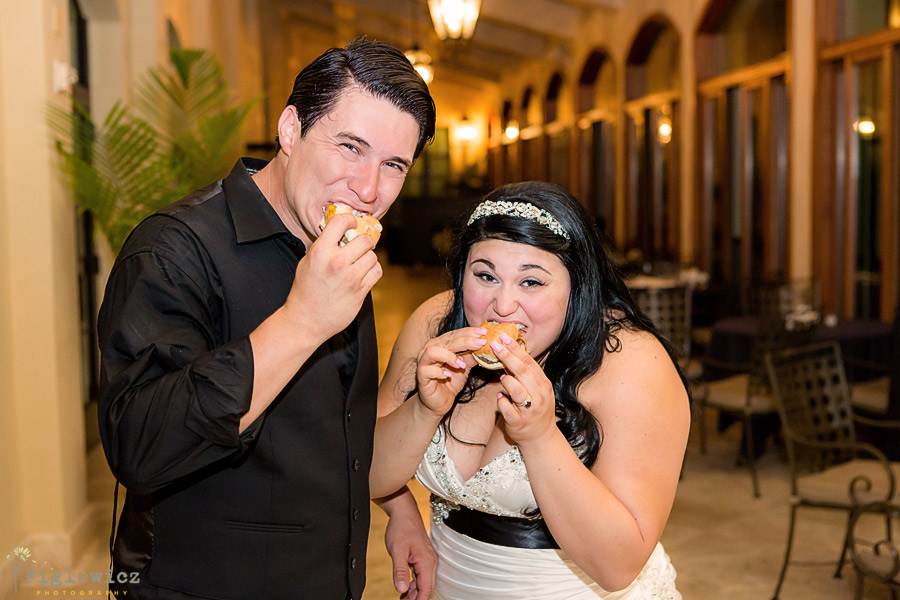 Because Marisa and Javier had a pretty big wedding, the guests had the dance floor packed most of the night.  Everyone was getting down – including Marisa and Javier, of course!  We love to see that!  We also loved that they got to spend this day with so many friends and family who love and support these two!  Again, super wild and fun couple, and their wedding was a great representation of how much fun their lives will be together.  Loved being a part of it Marisa and Javier!
Thank you again, to all of the vendors who made it happen!
Venue – Trump National Golf Course
Coordinator – Josephine Trusela
Flowers – Rolling Hills Flower Mart
Hair – Salon 500
Music – VOX djs
Cake – Rossmoor Pastries
Dress – Bridal Elegance
Makeup – Molly Lafarga