Michelle and John were married at the Wyndham Hotel in Orange County.  It was a beautiful day in October (it actually felt more like July).  Michelle and John have been together for 14 years now, so this wedding day has been long awaited and much anticipated!  It was only a matter of time!  And everyone was so happy to finally get to celebrate their marriage!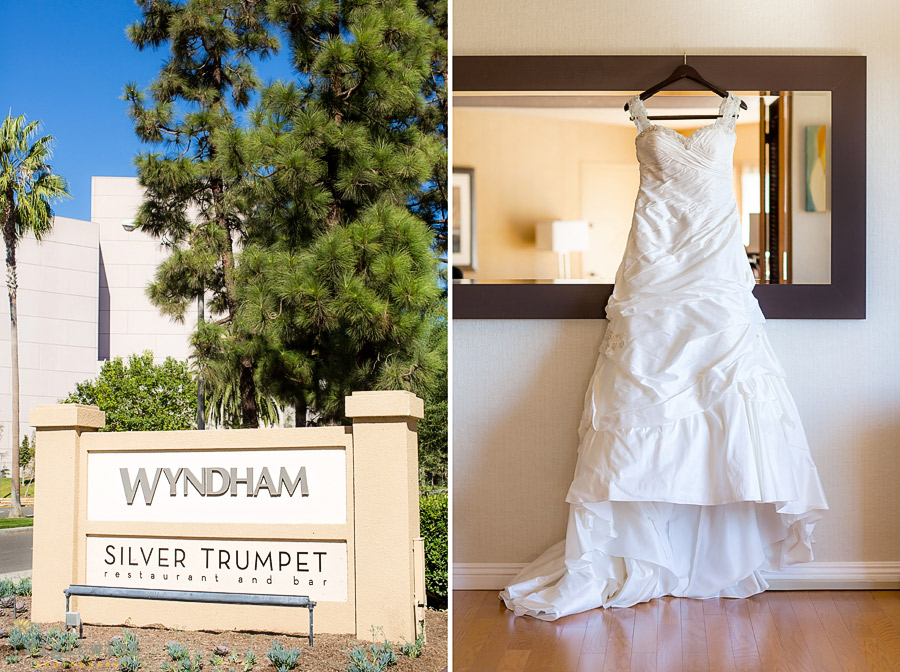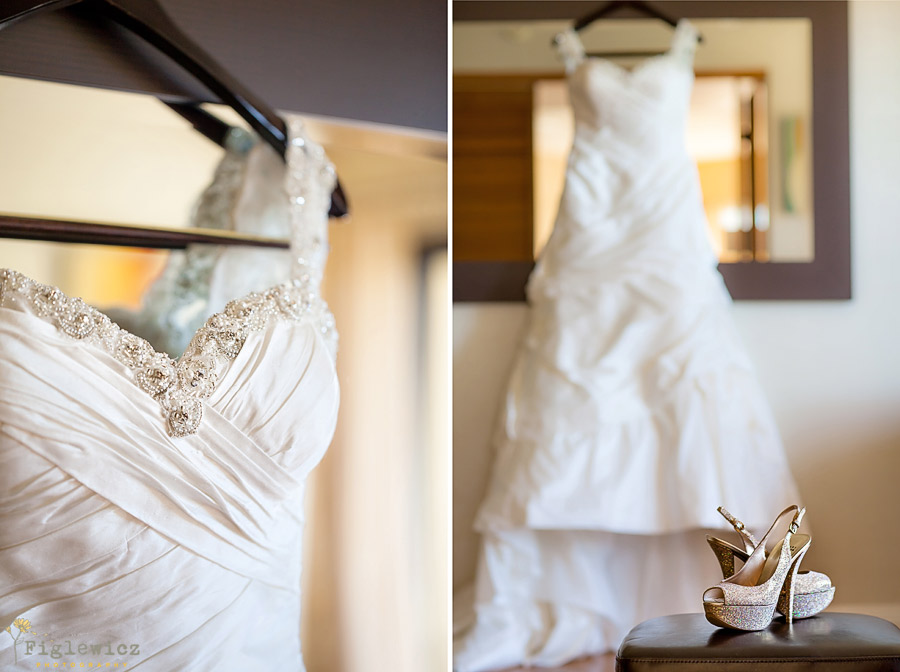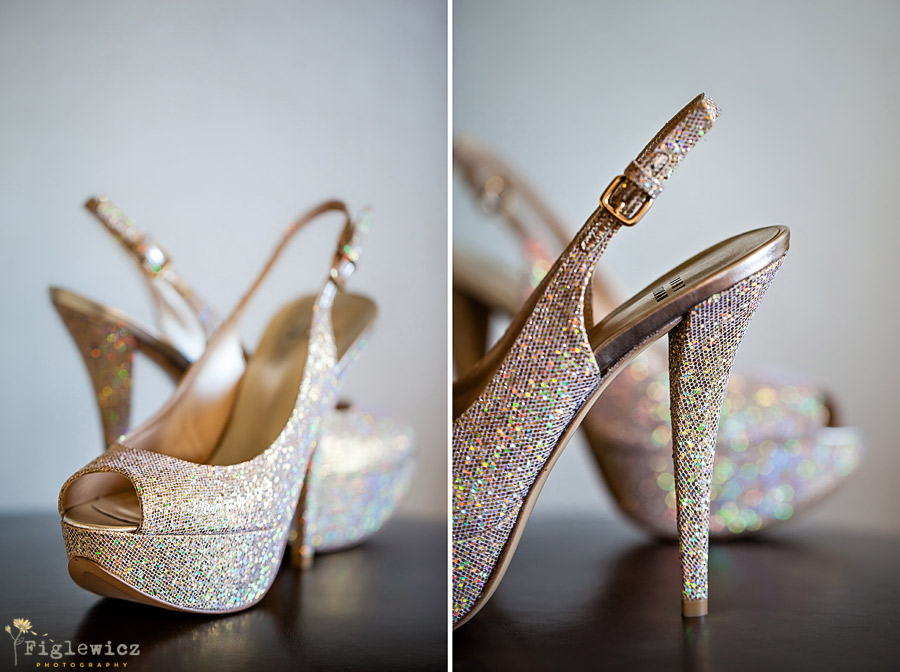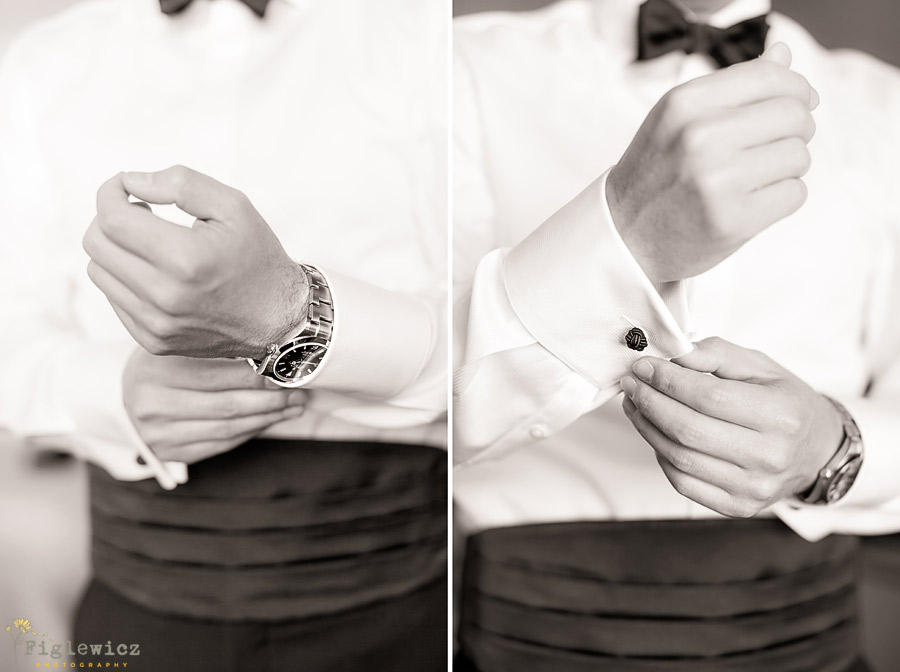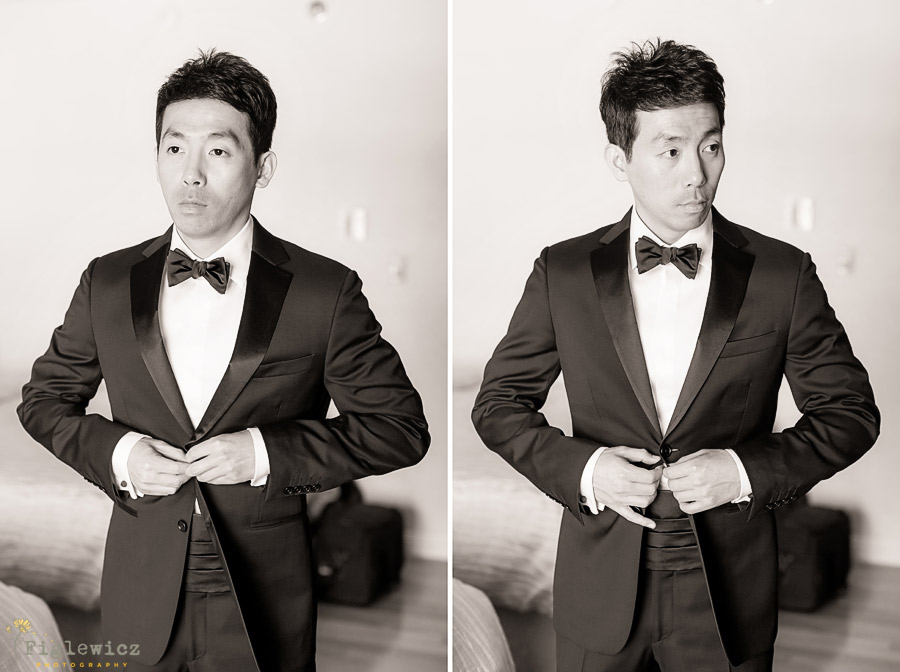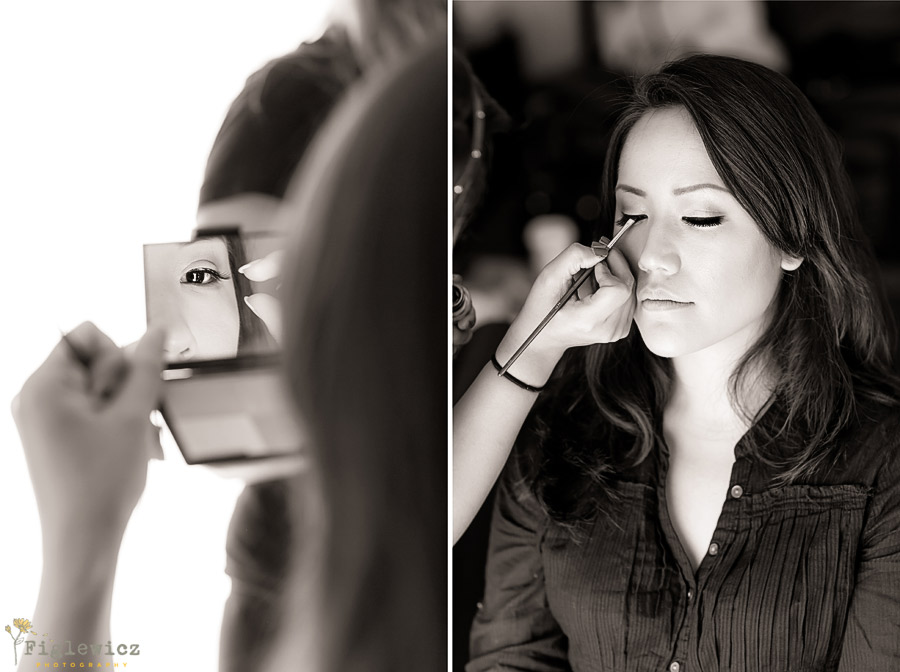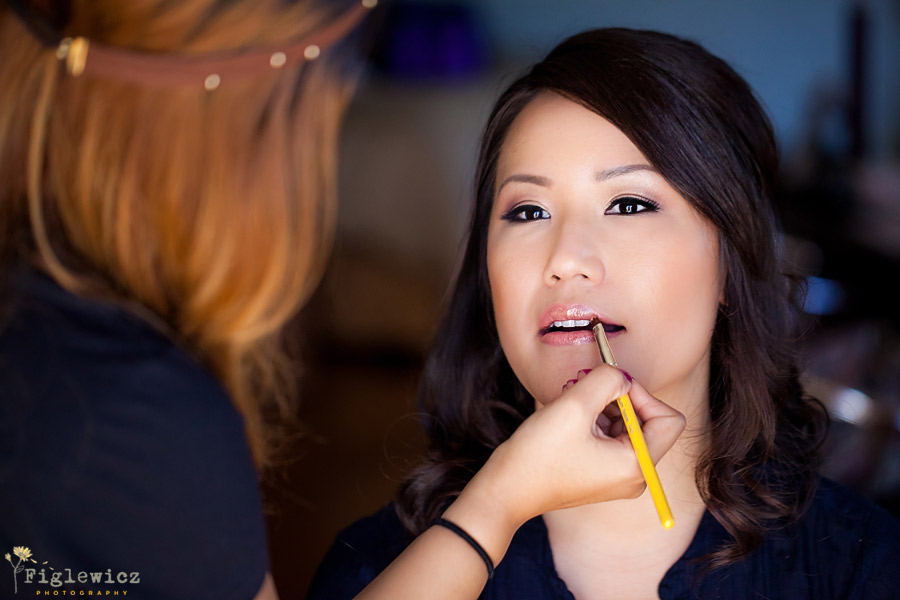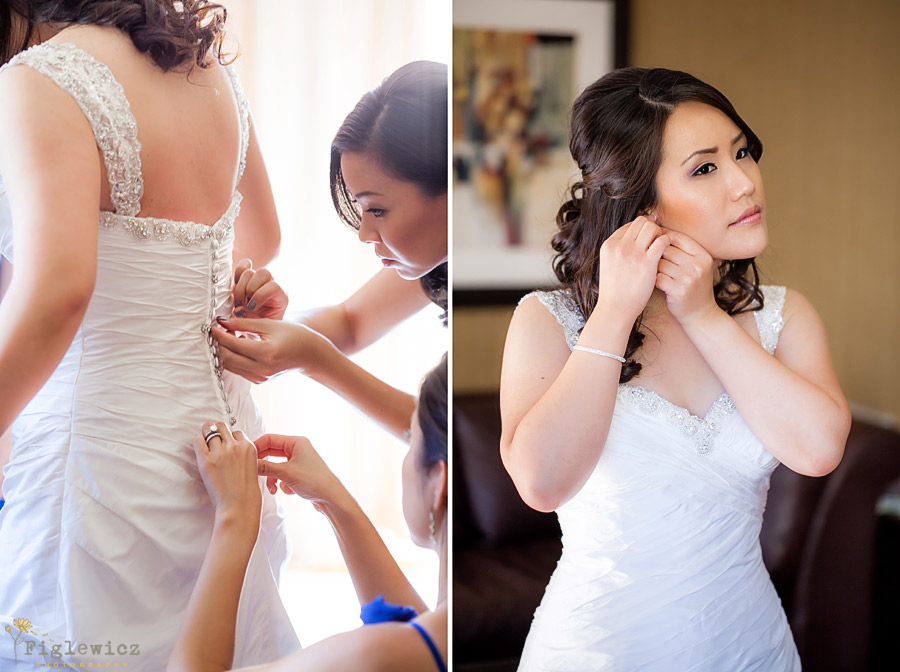 Everyone was very calm and relaxed during the getting ready process.  The girls were all very supportive of Michelle who was calm, cool, and collected.  And of course, she looked amazing!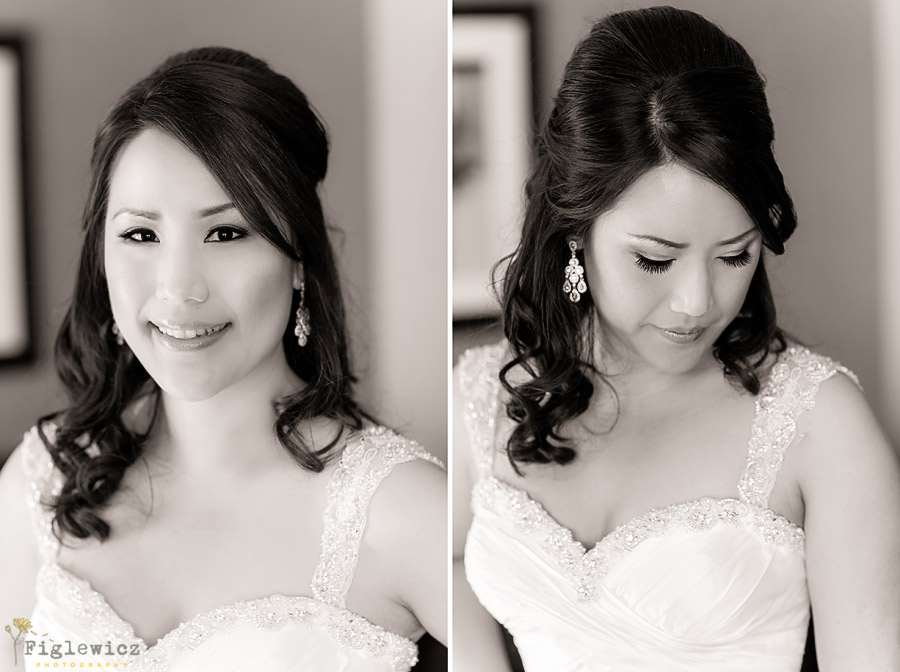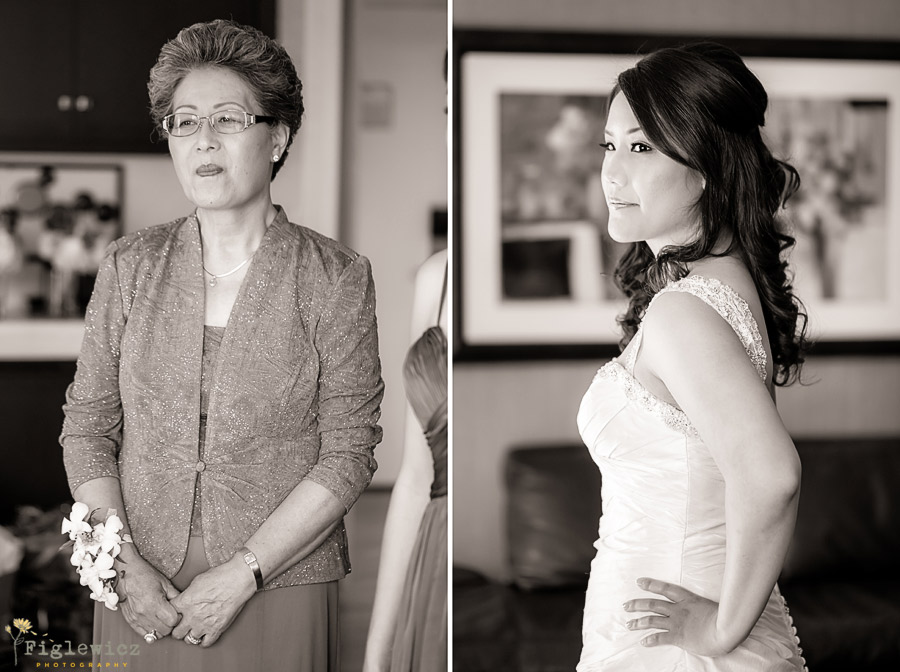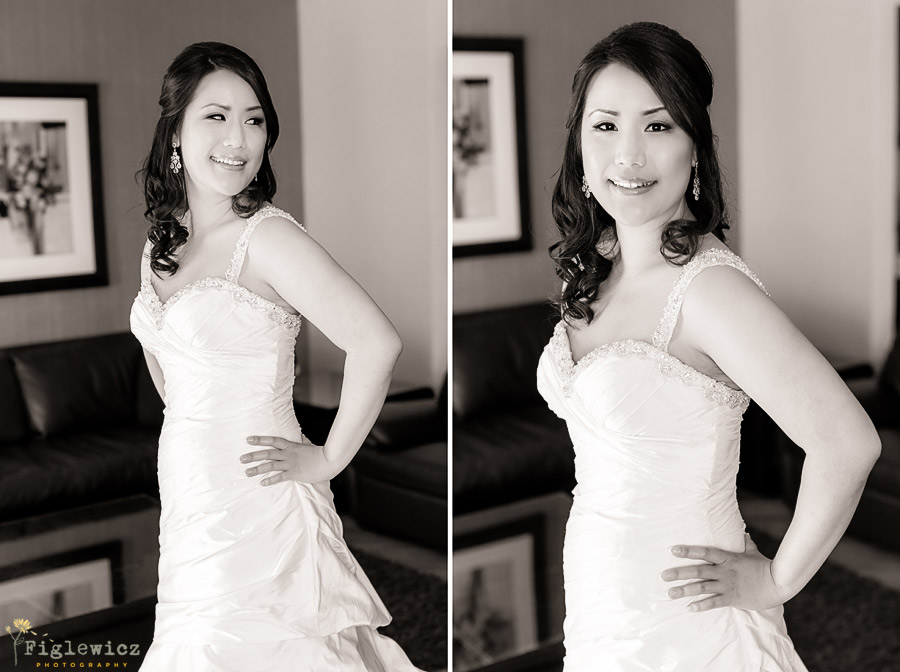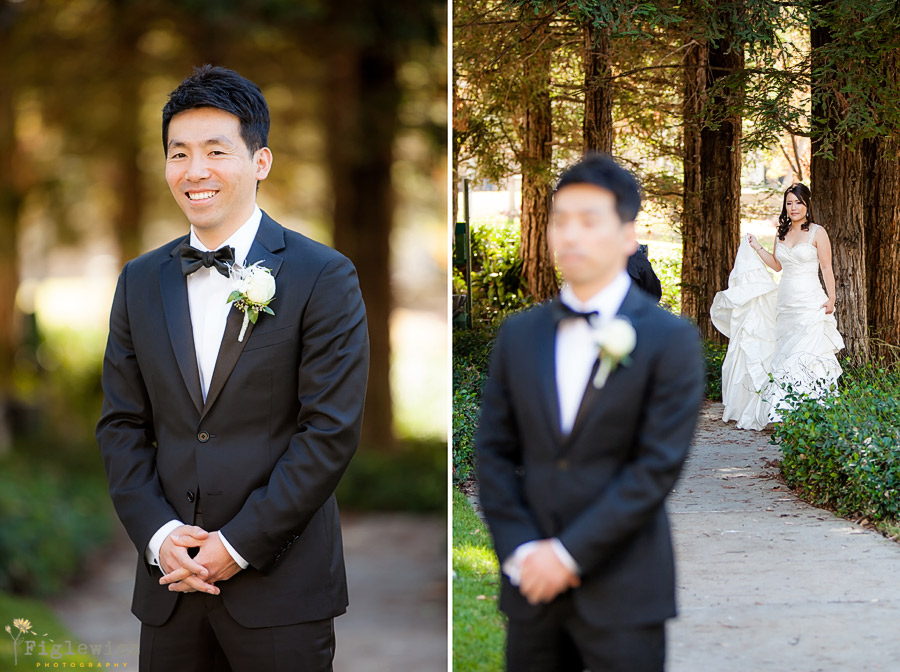 Michelle, you are stunning… you made quite the entrance.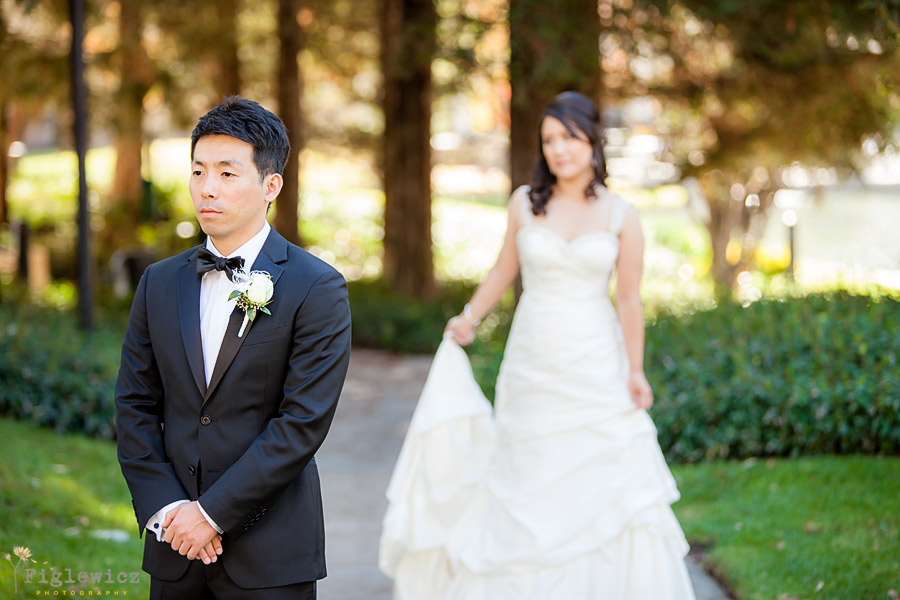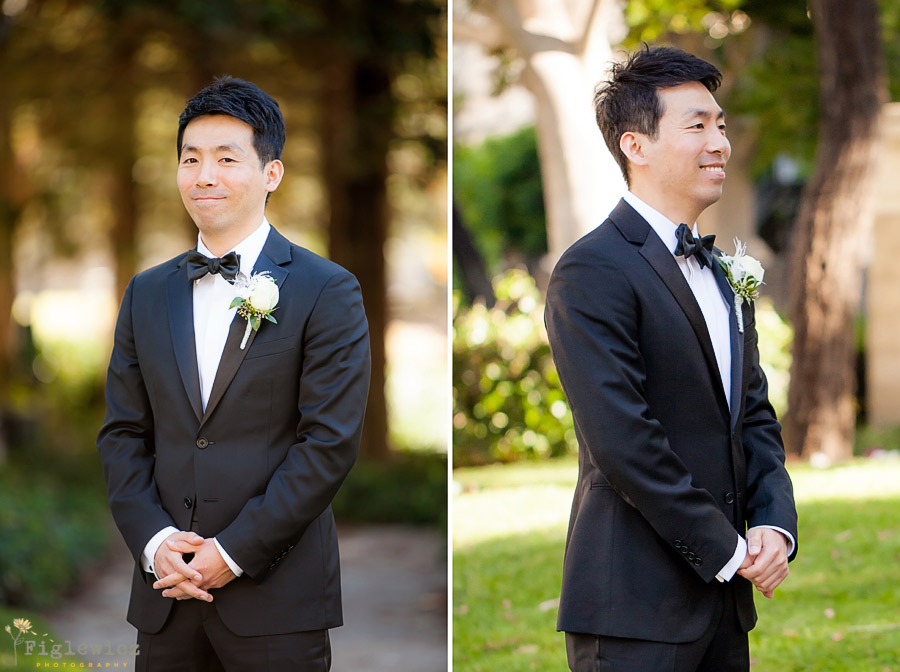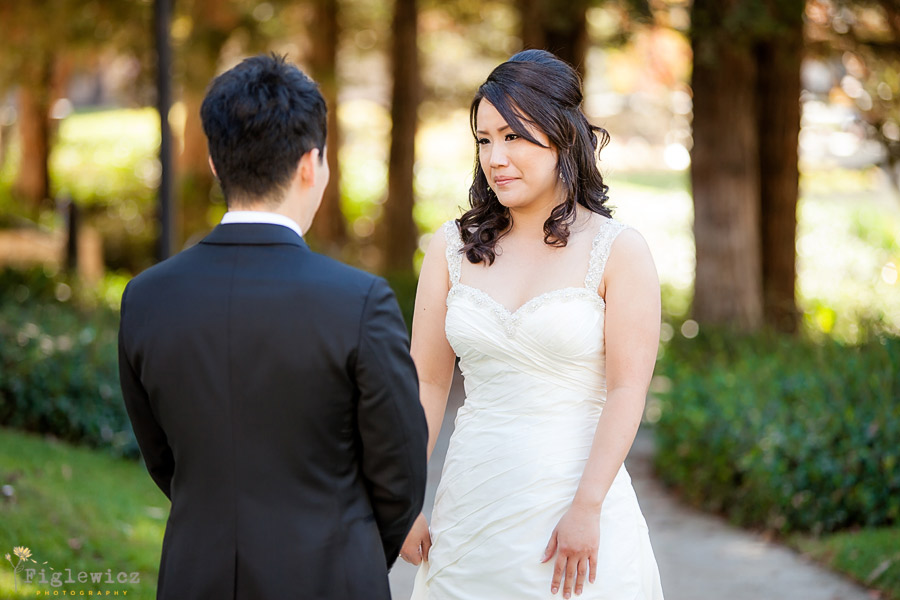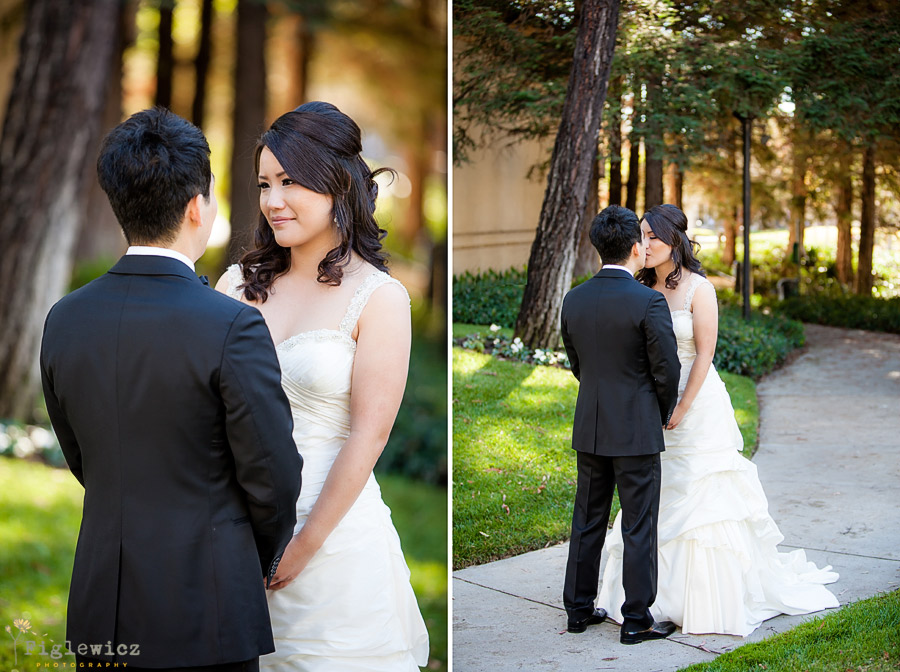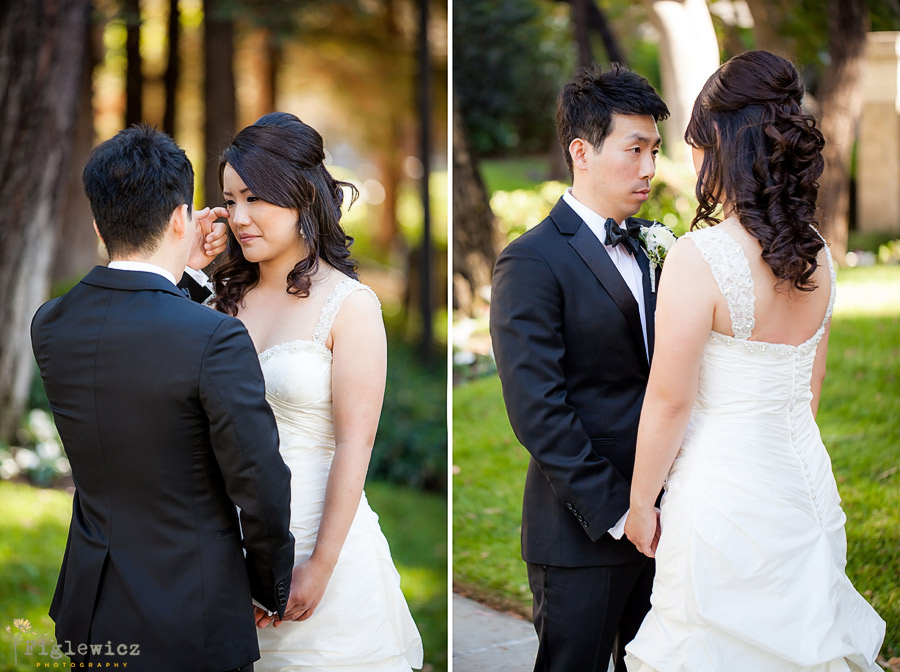 John was being so sweet with Michelle when they got to see each other finally.  He was so happy and he wanted to make sure everything was going perfectly for her.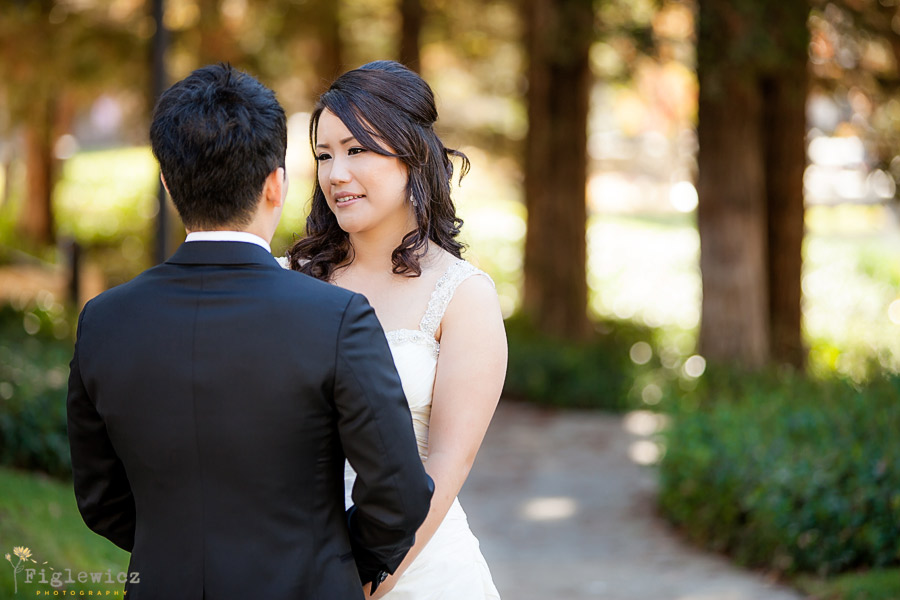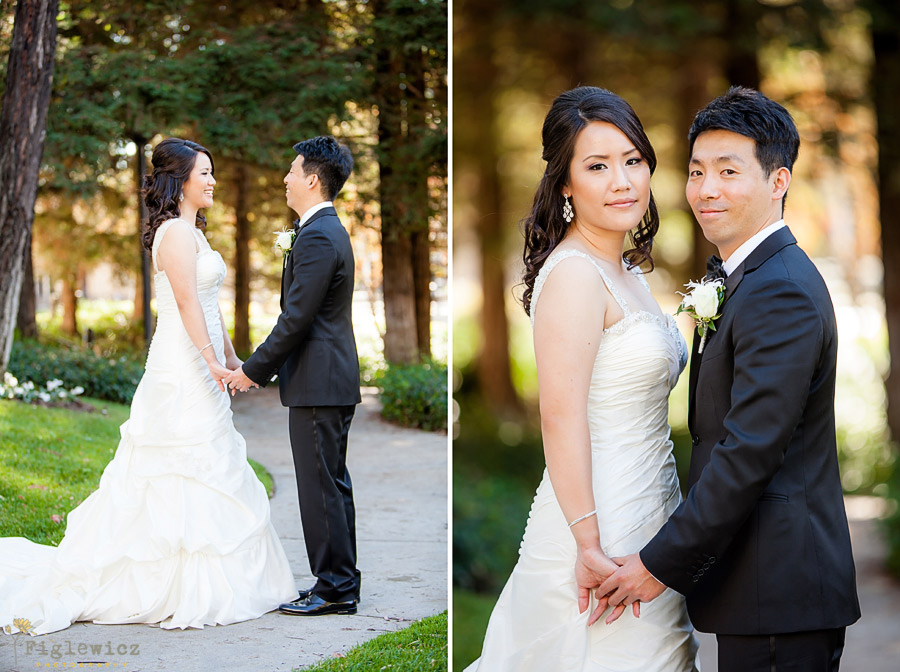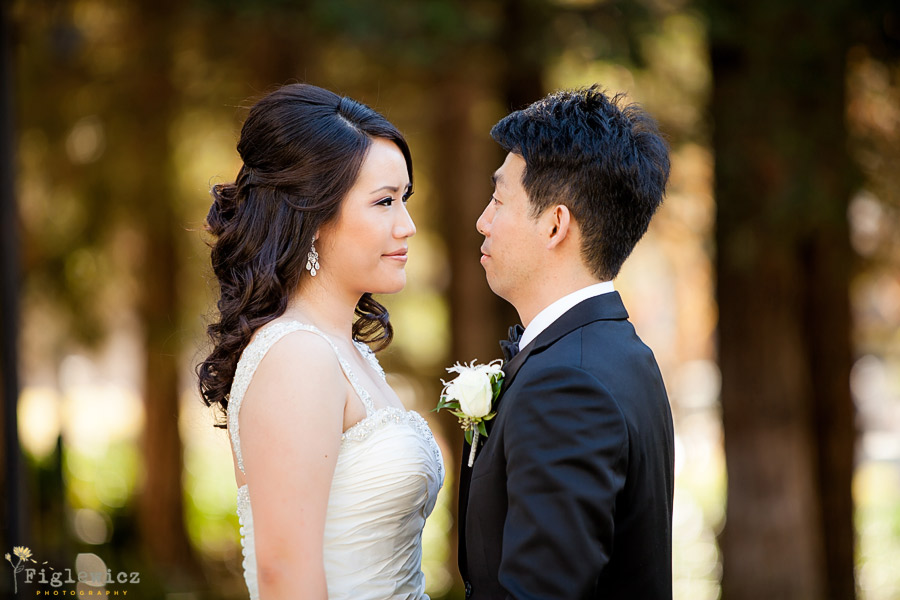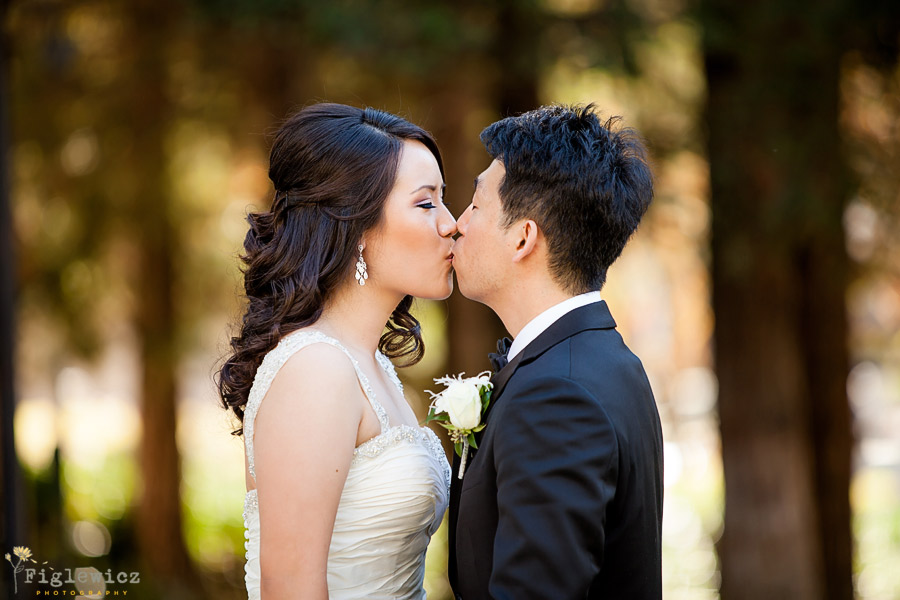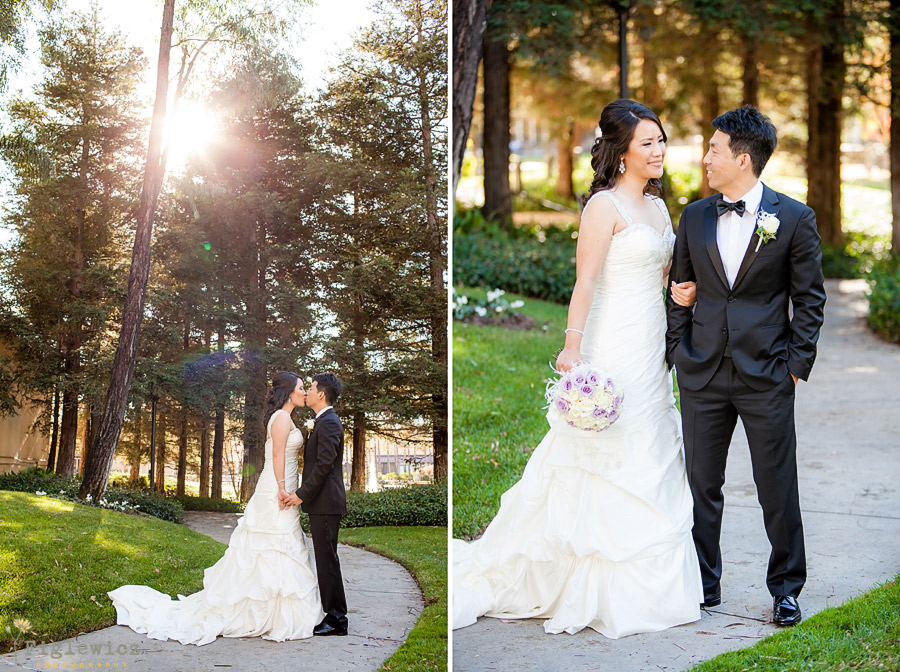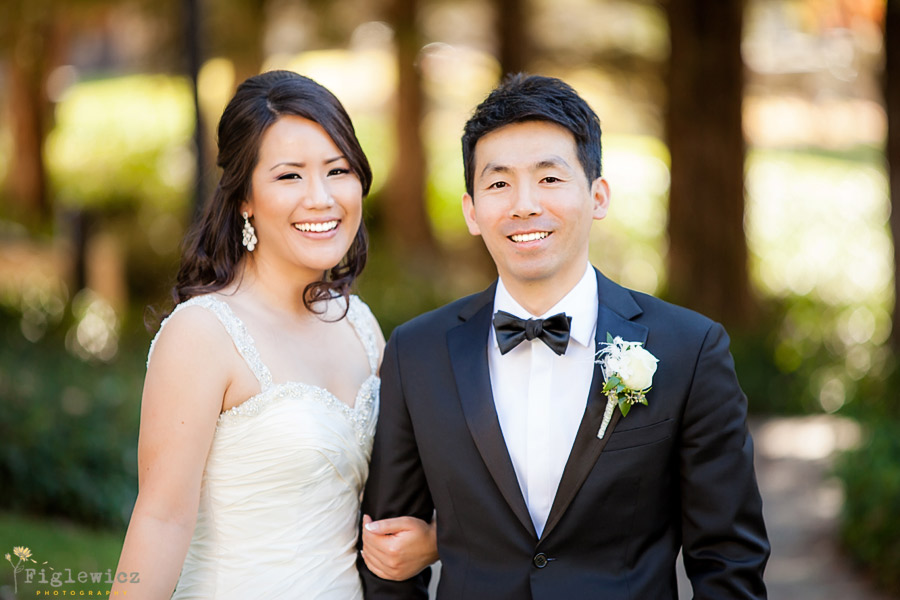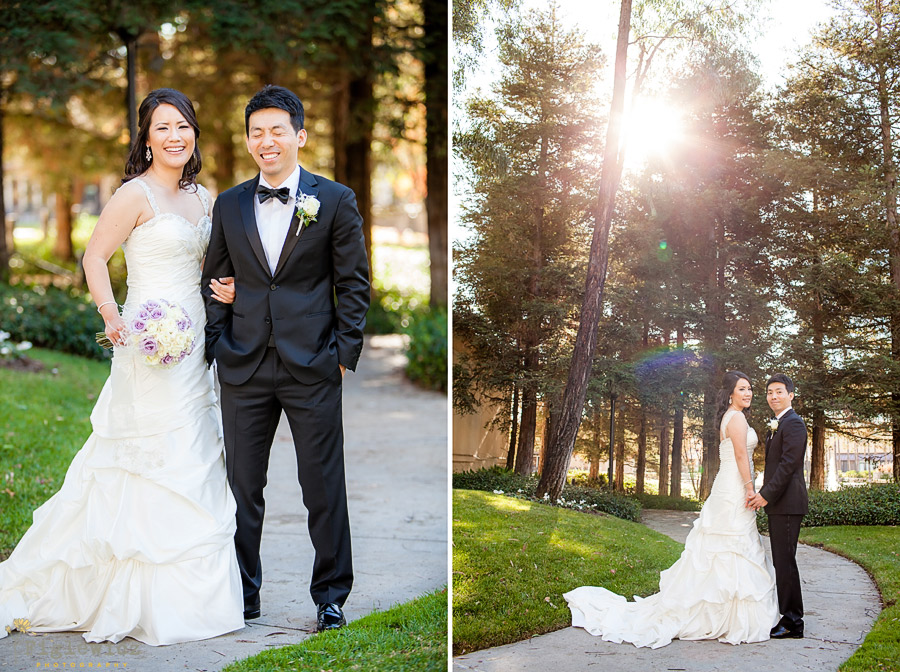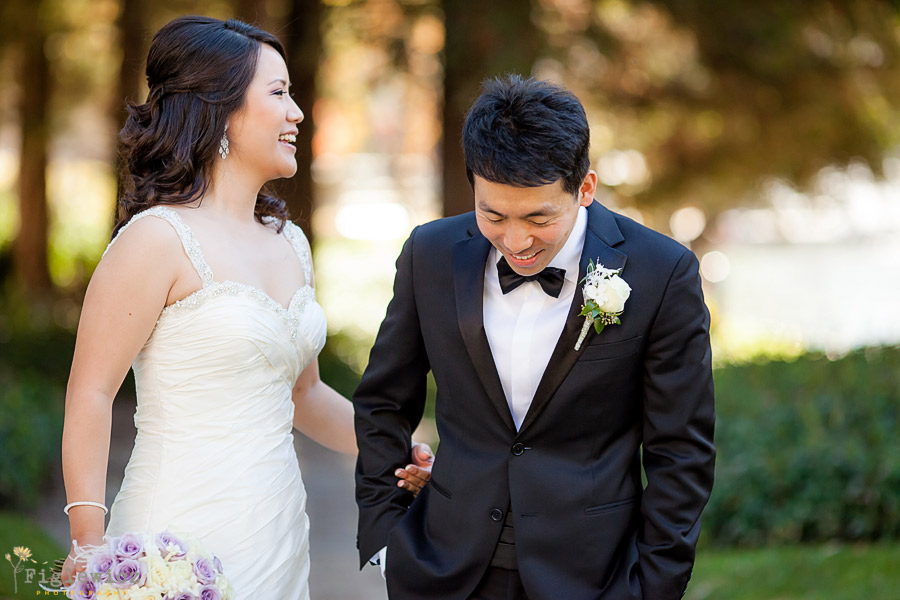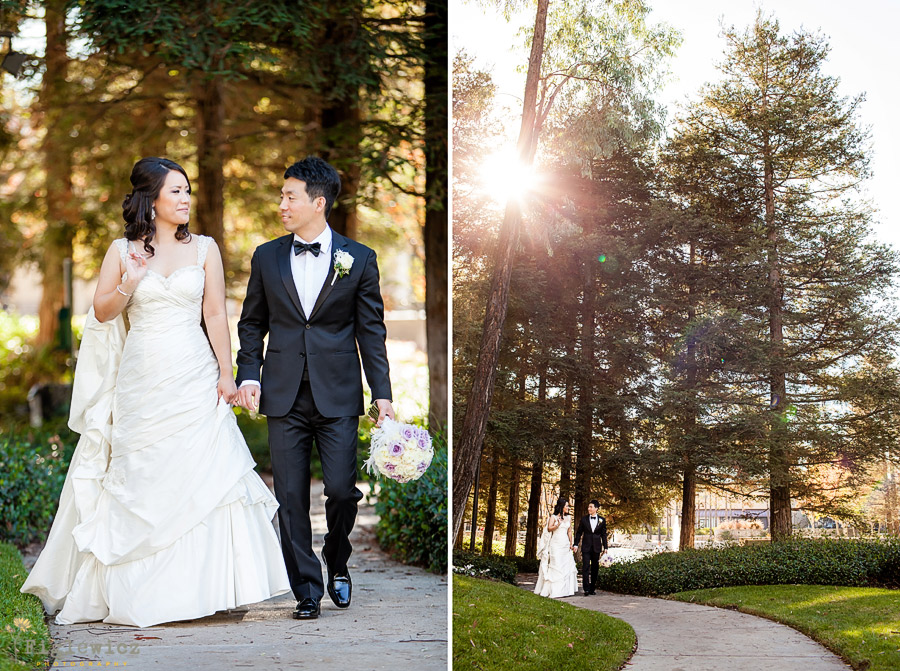 These pine trees were amazing!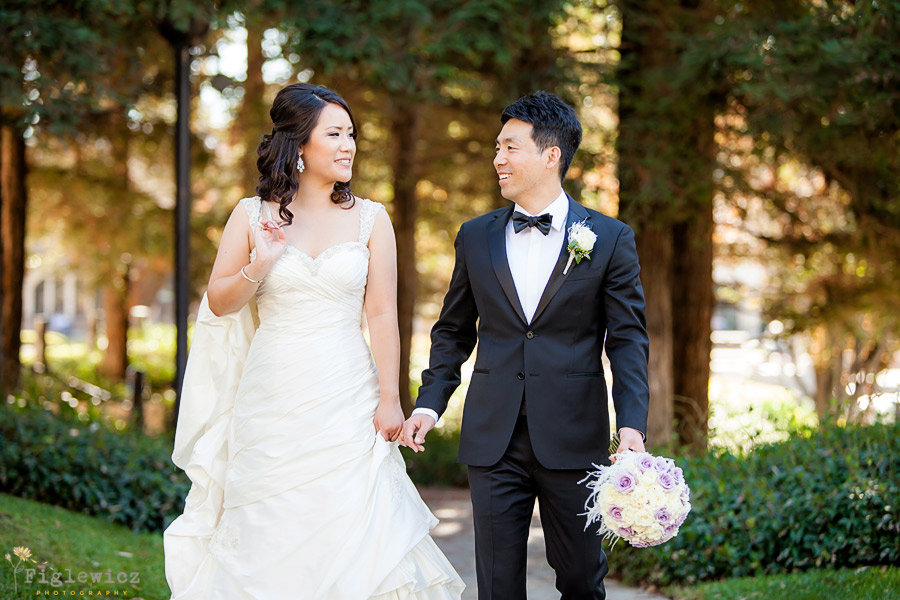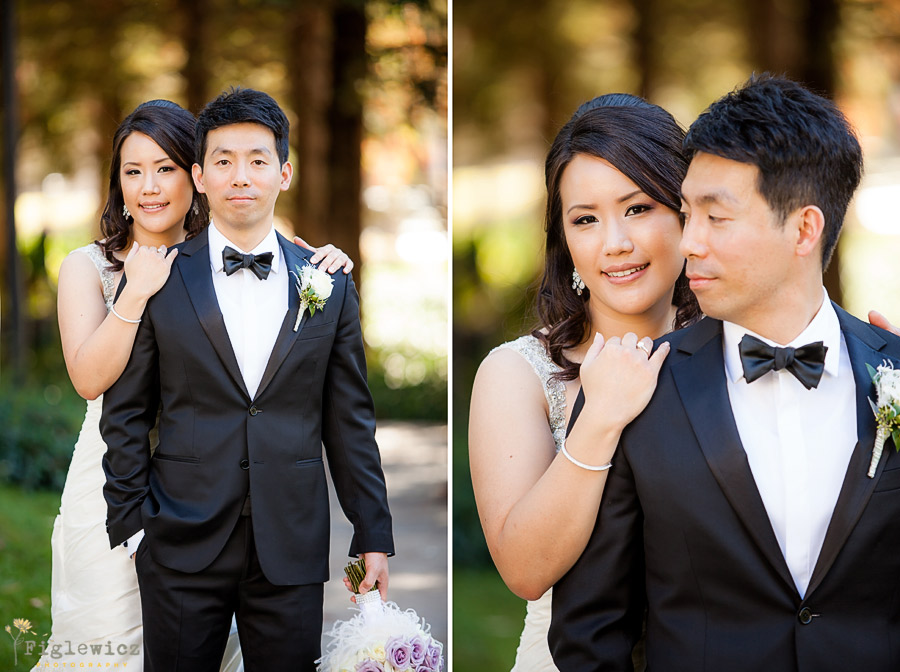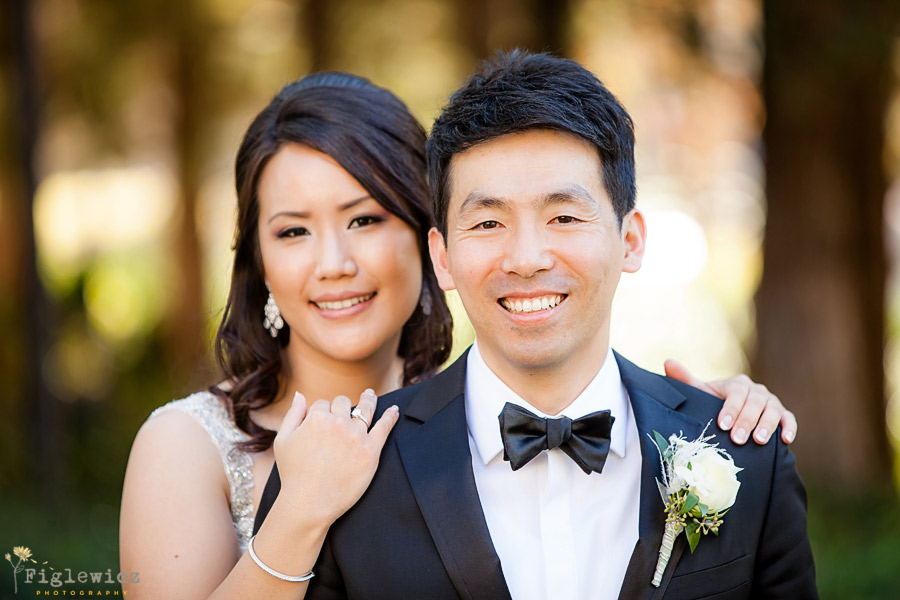 Love this one!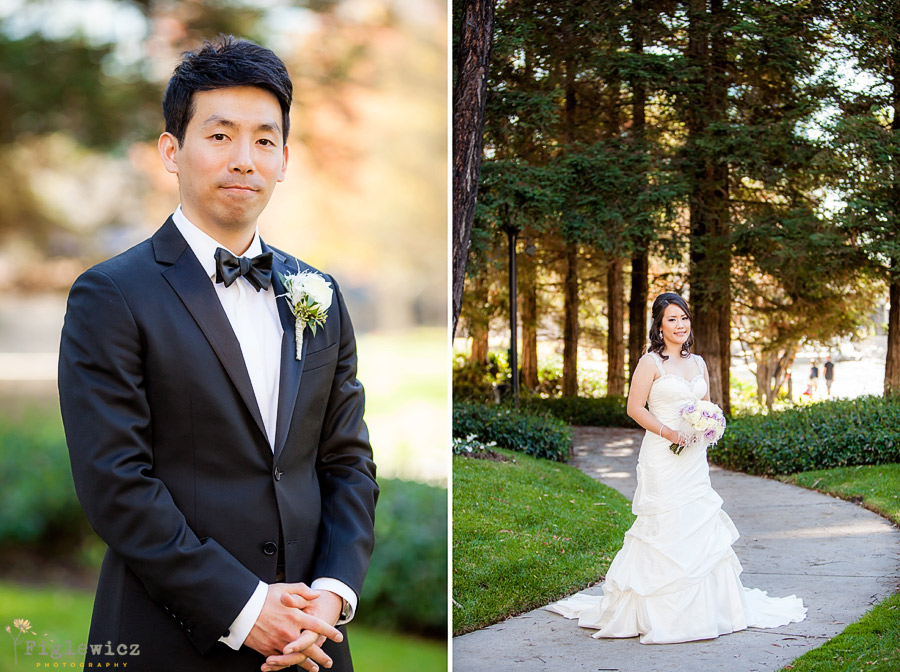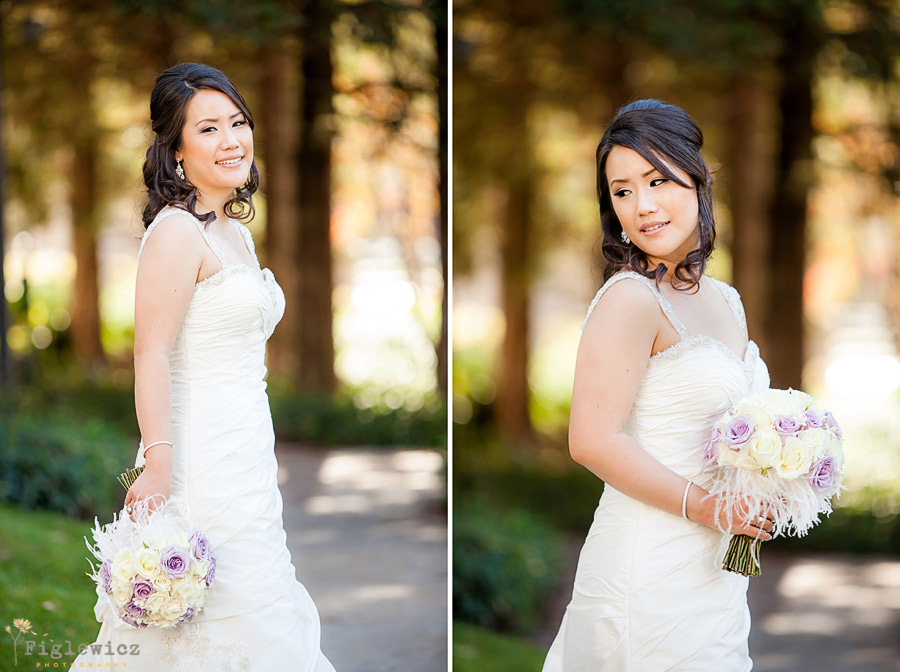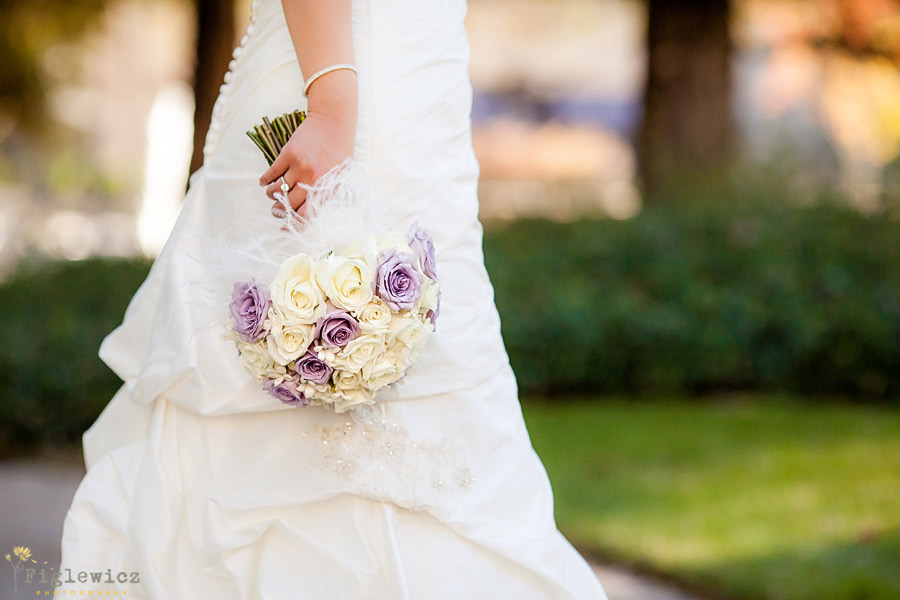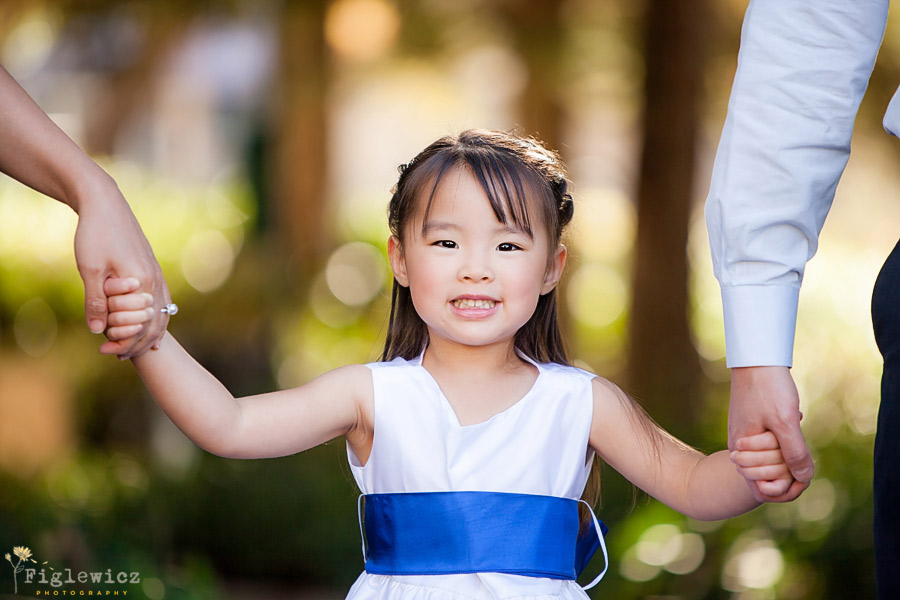 Beautiful!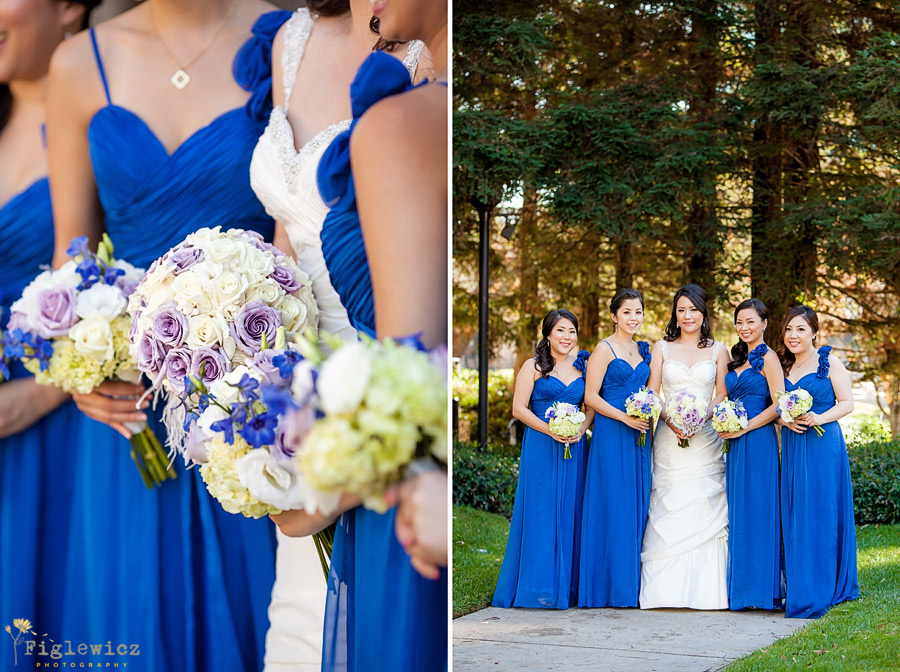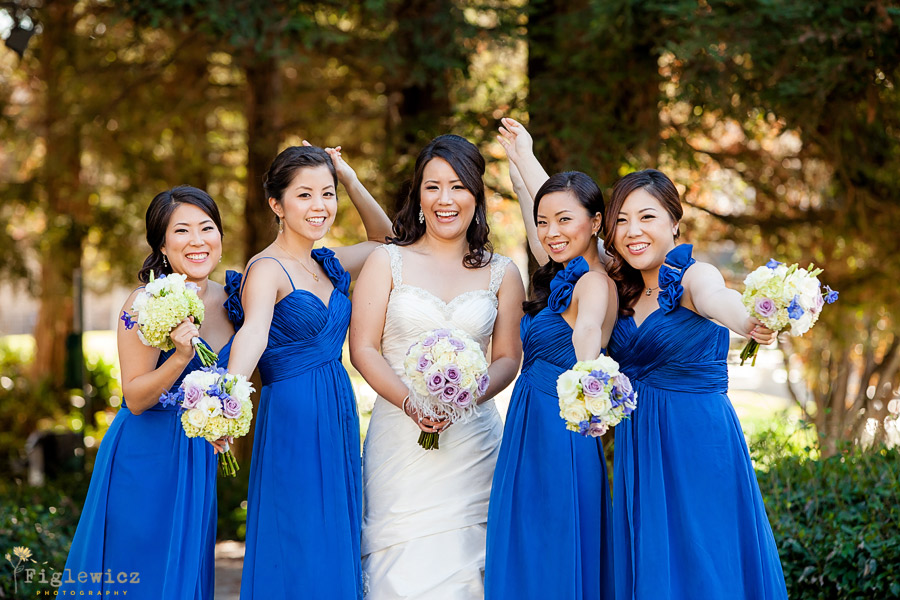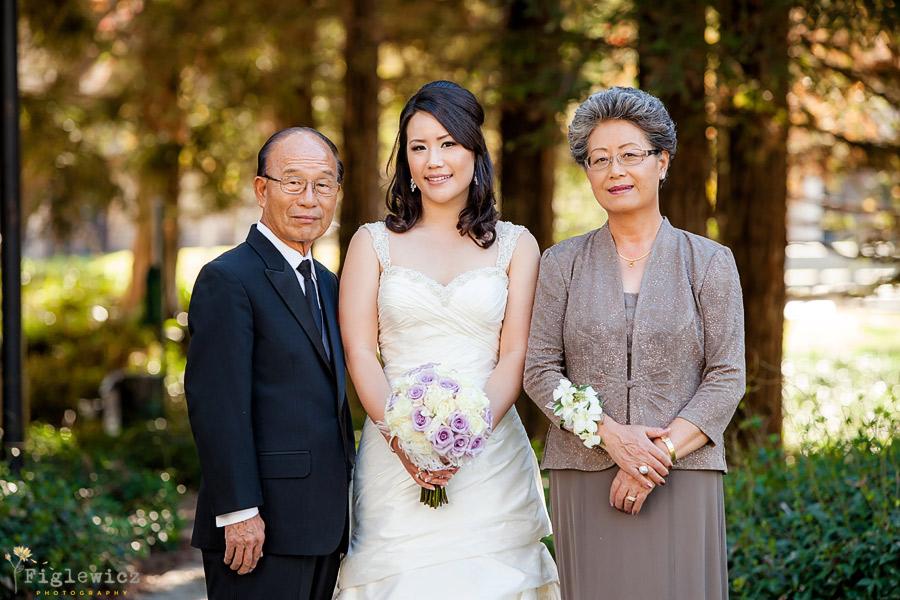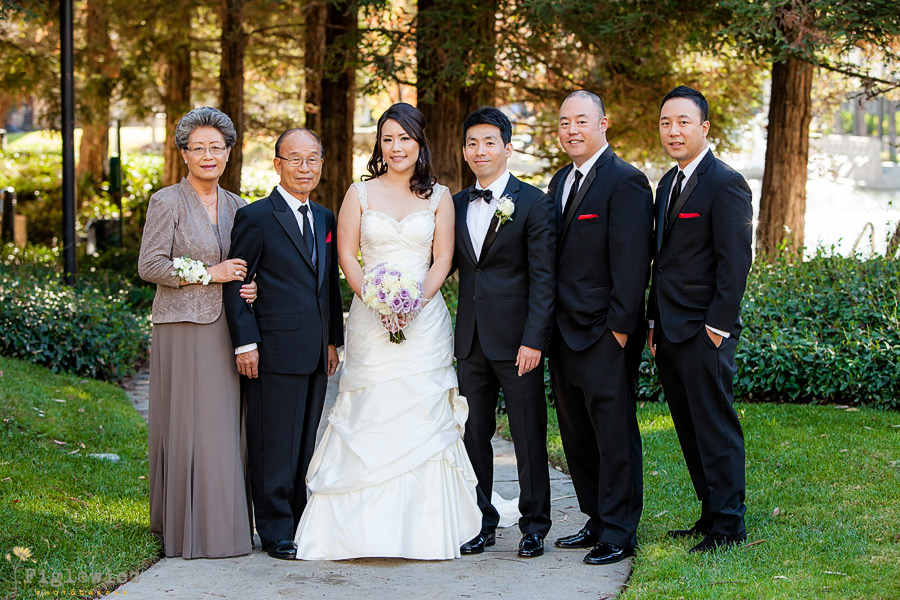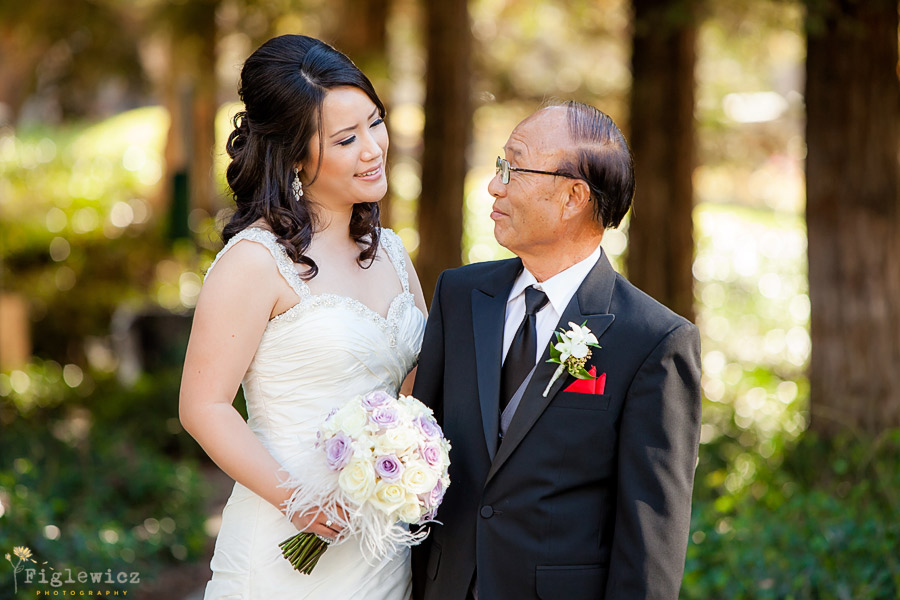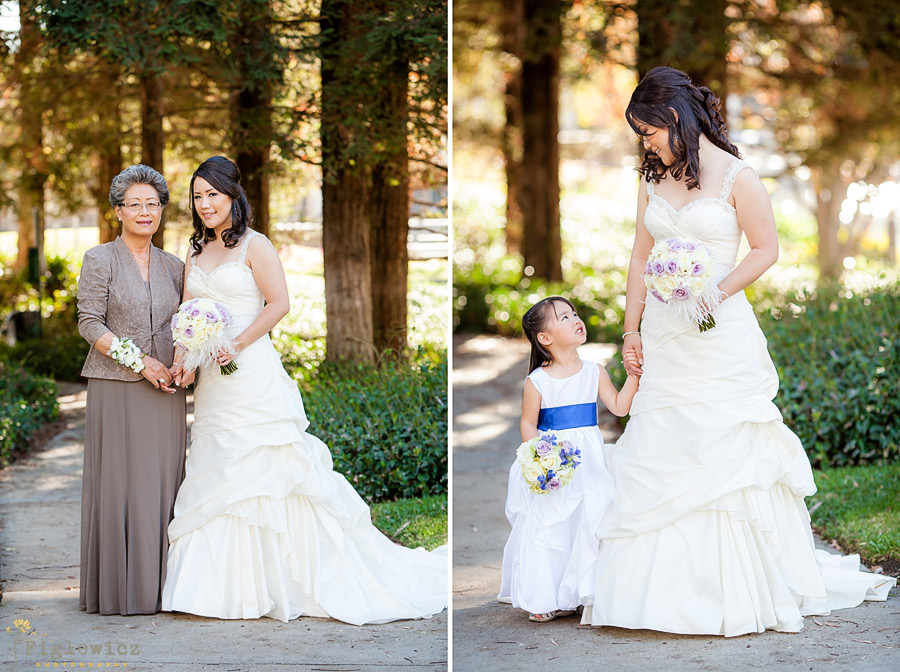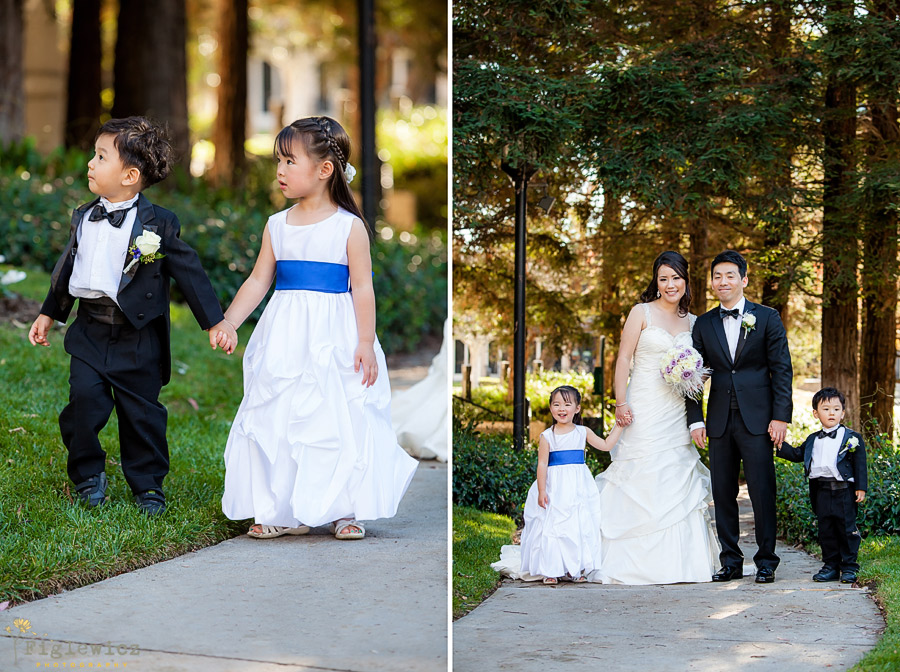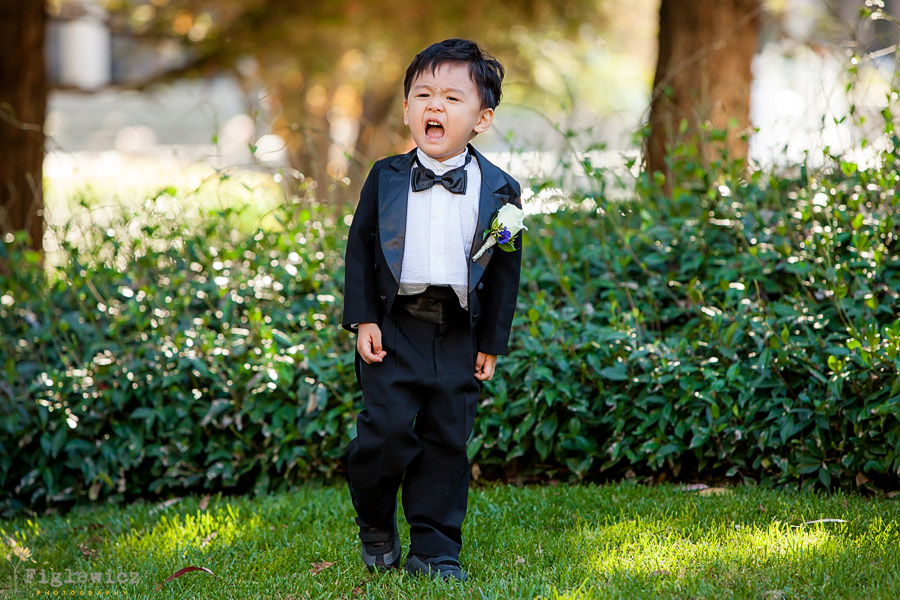 Haha… ring bearer melt down!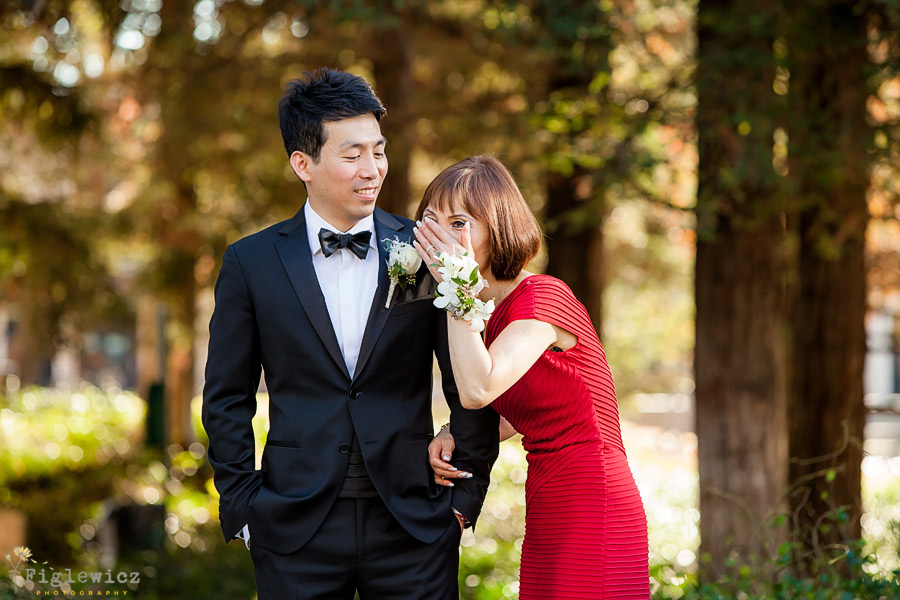 John's mom was so sweet… she was very serious until she peeked over at John and then she burst into giggles and tears!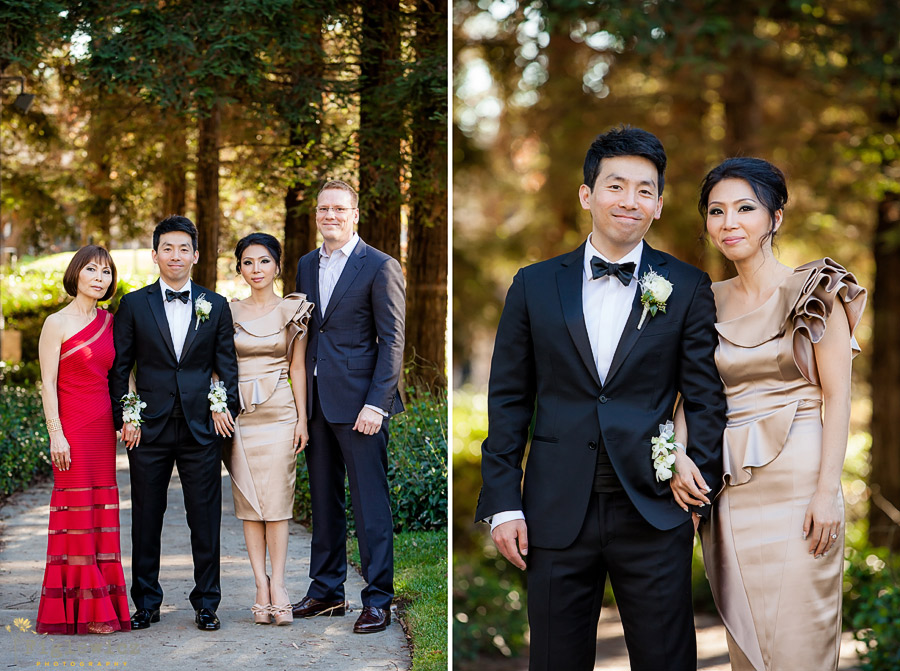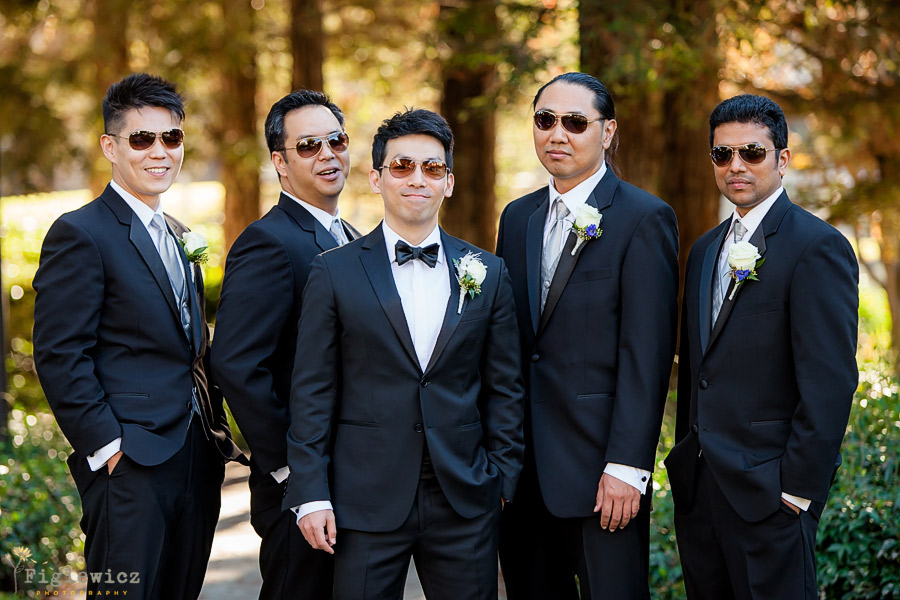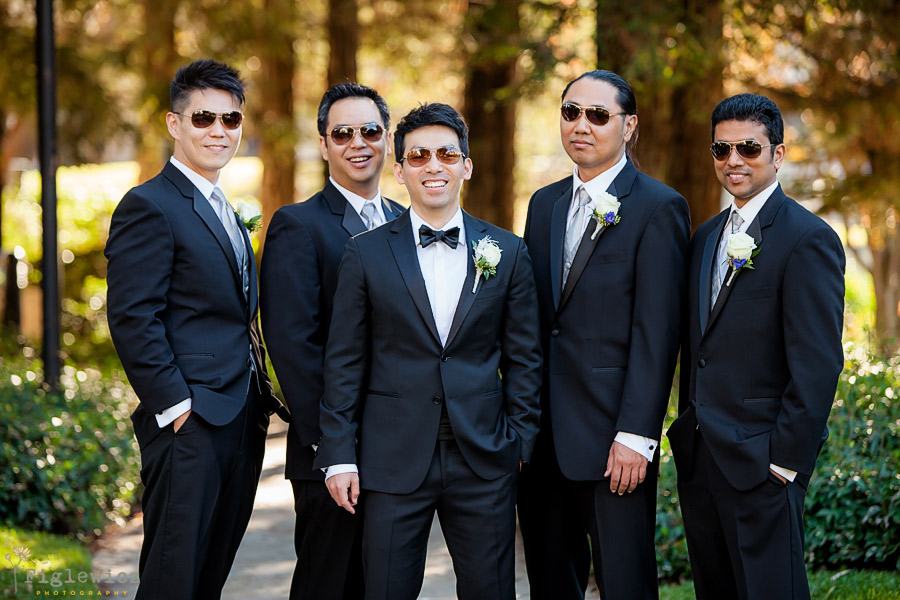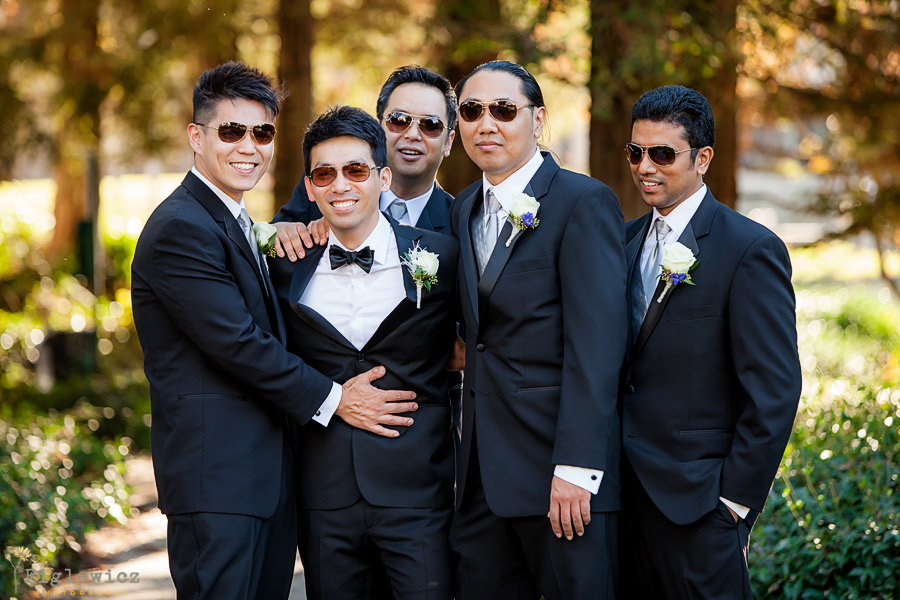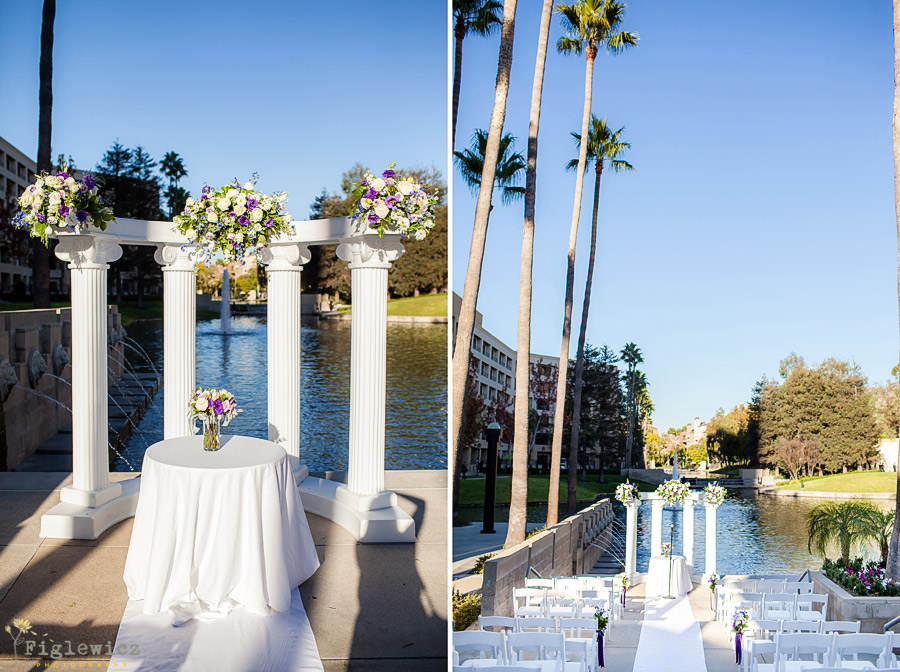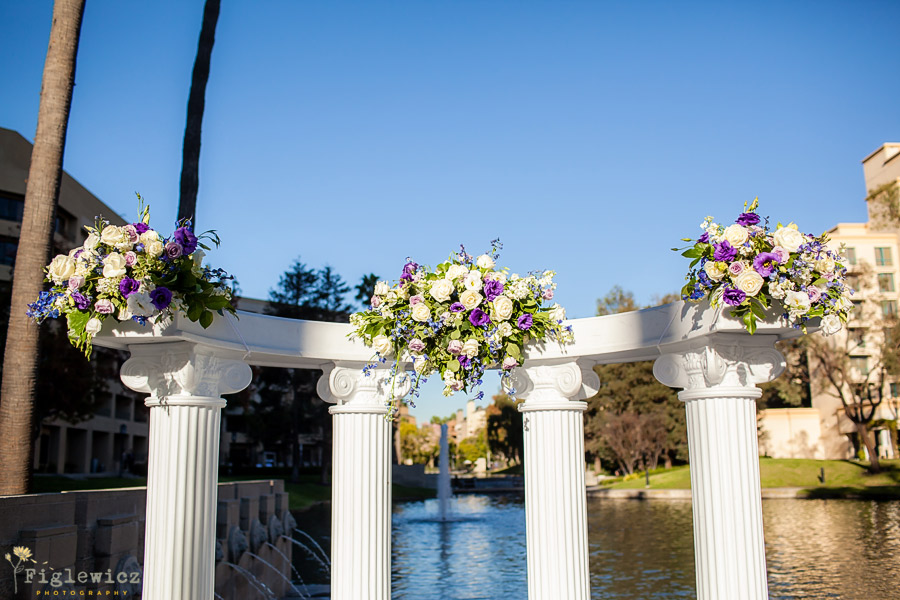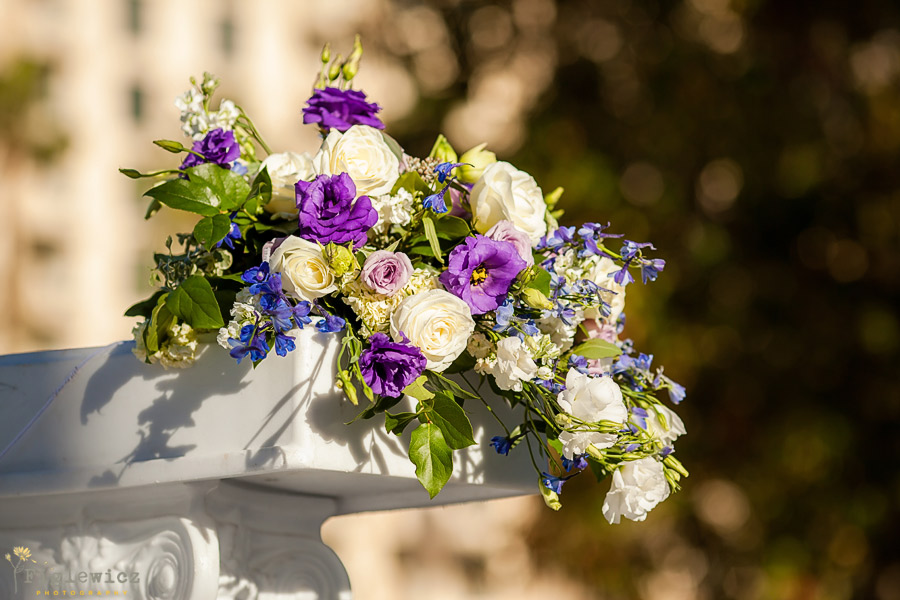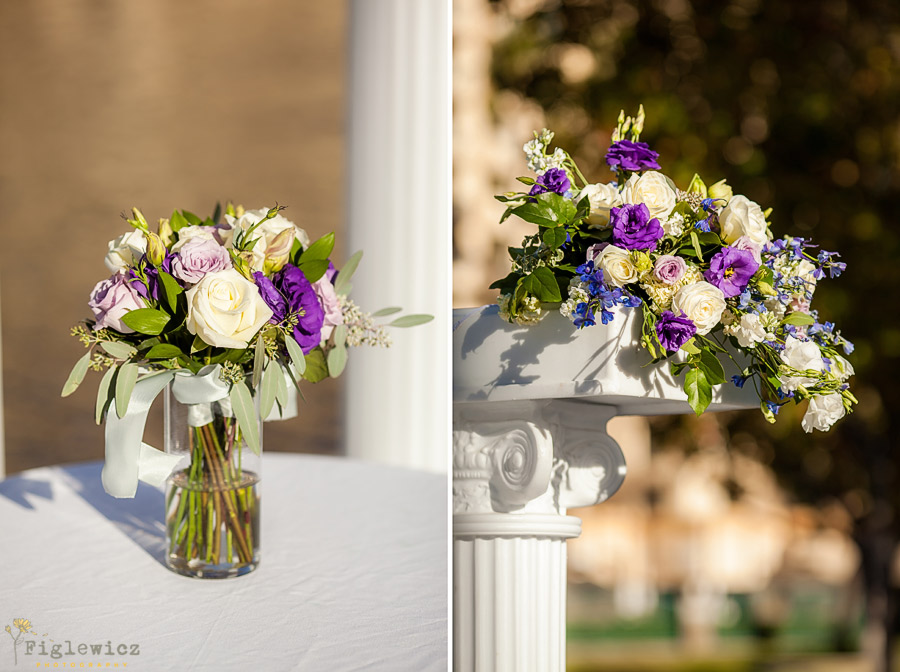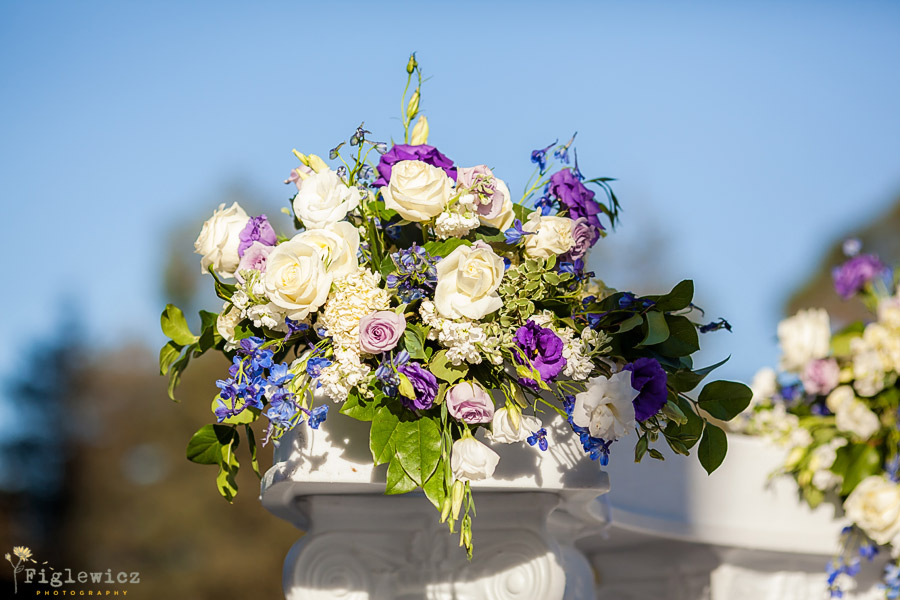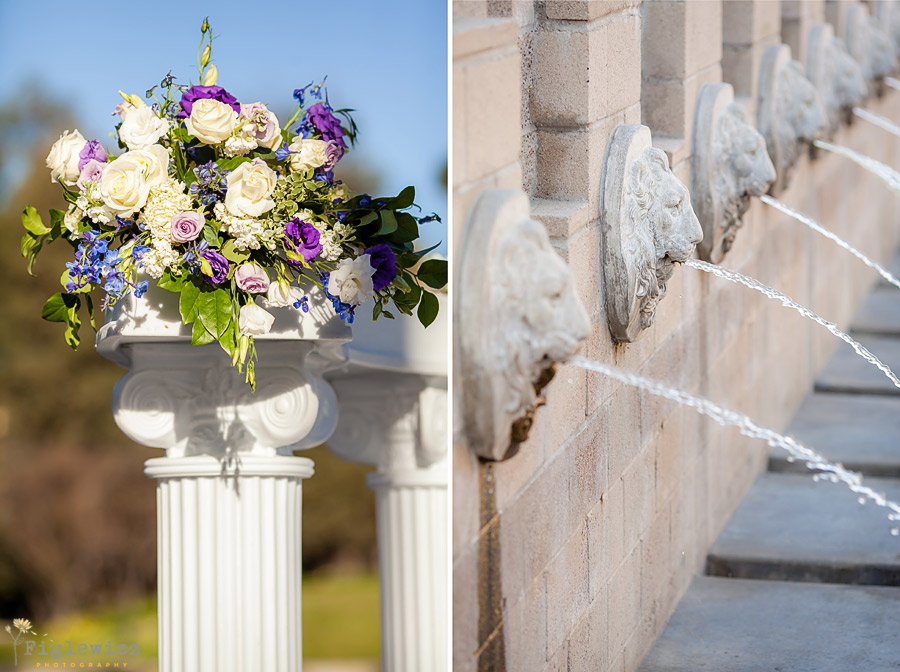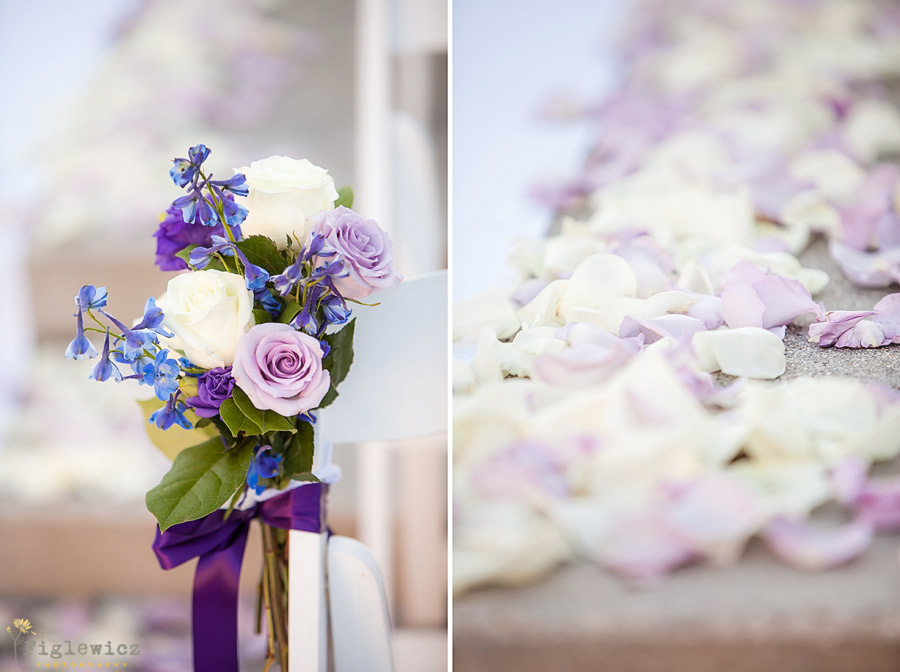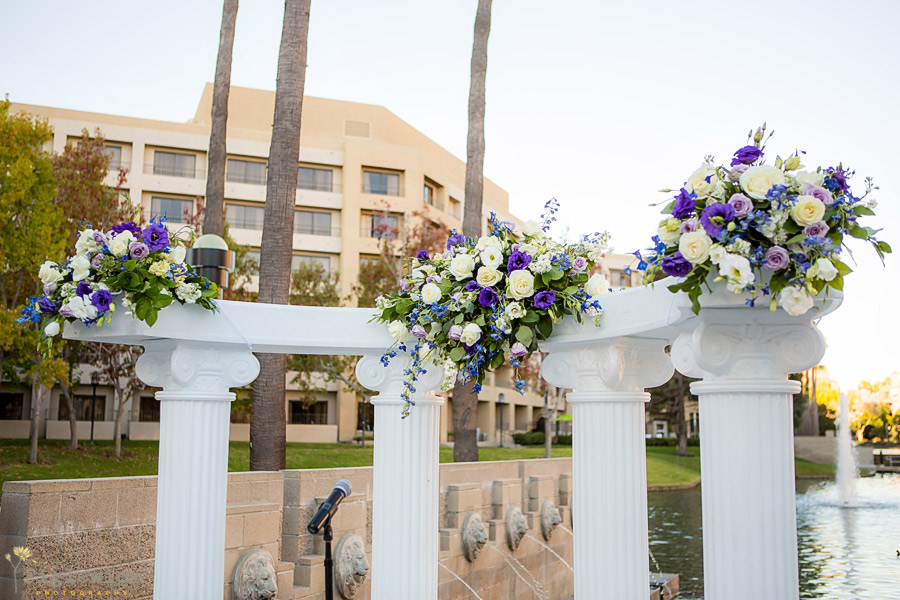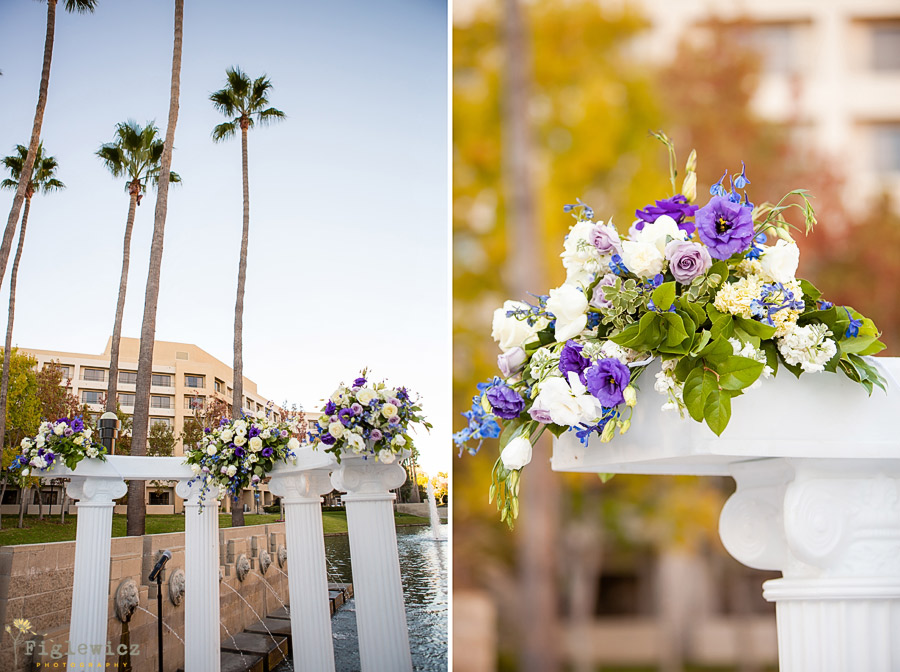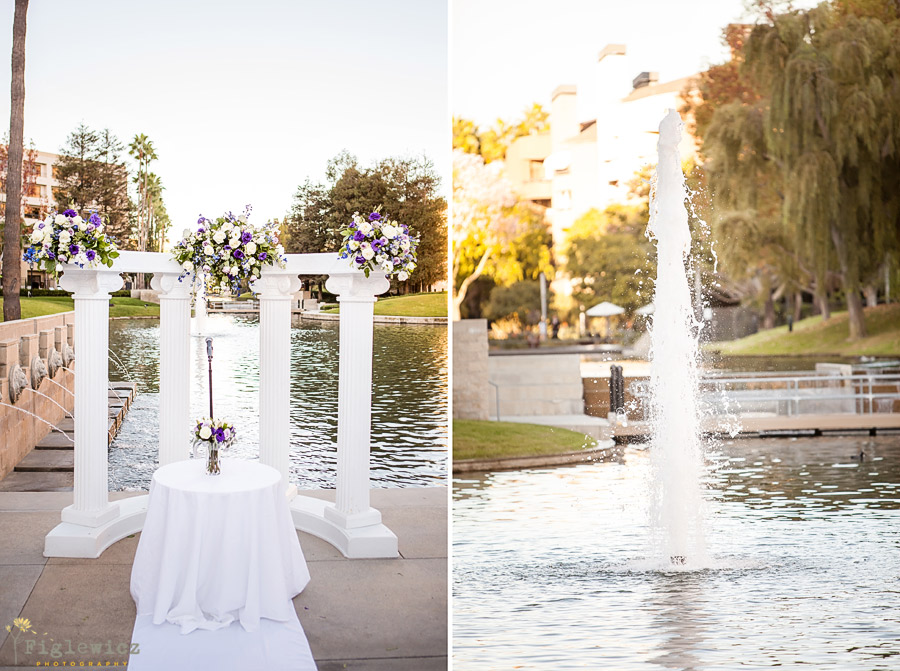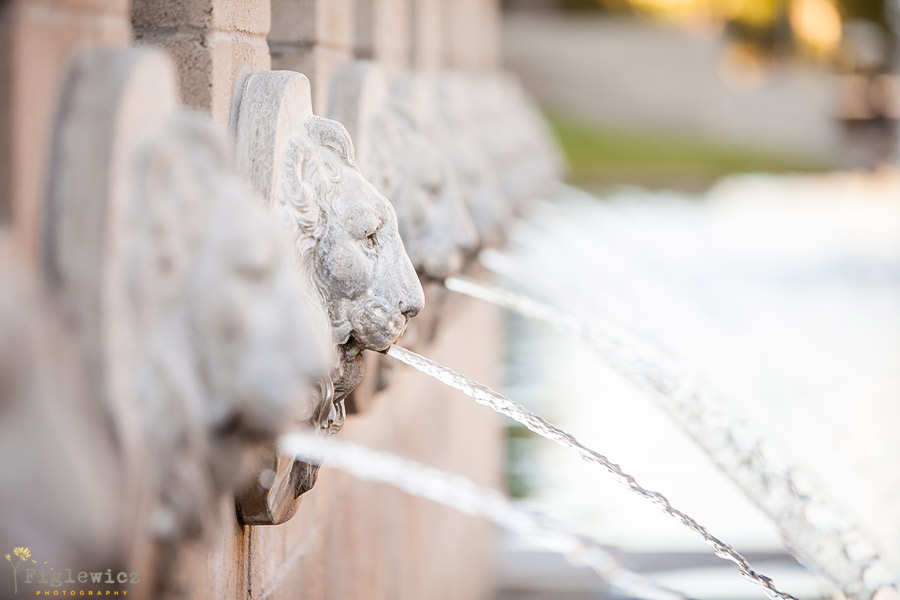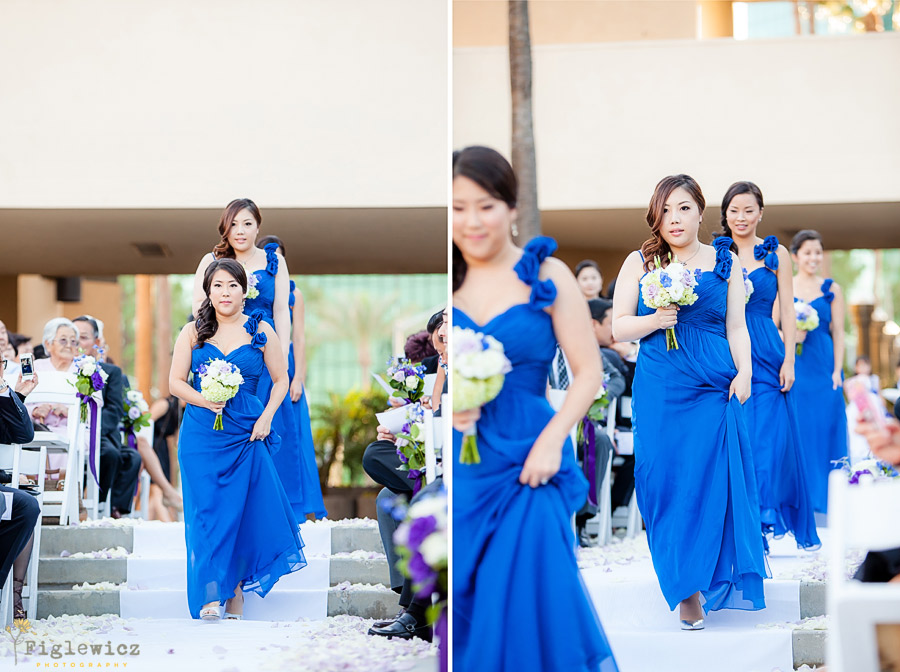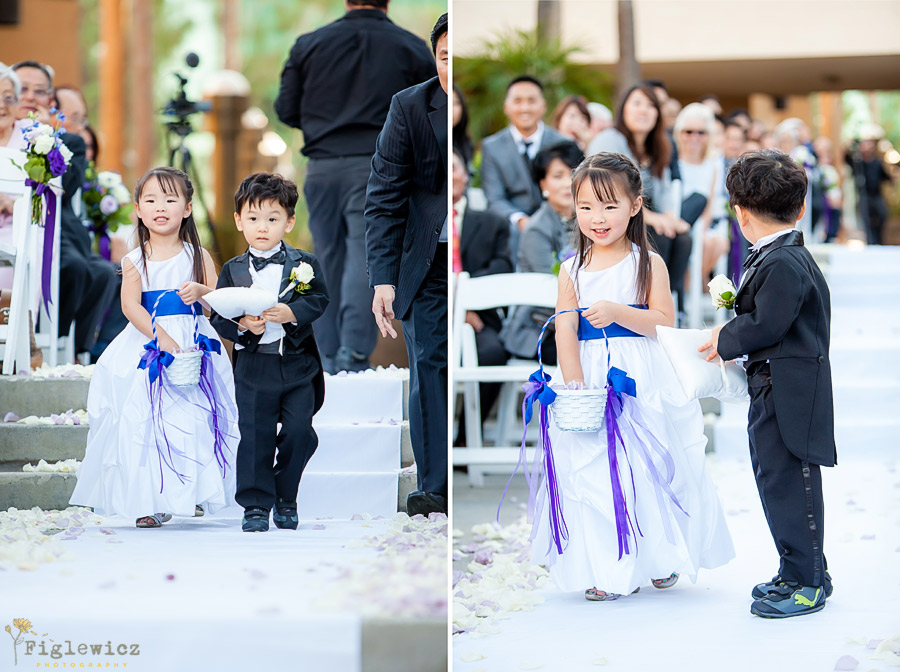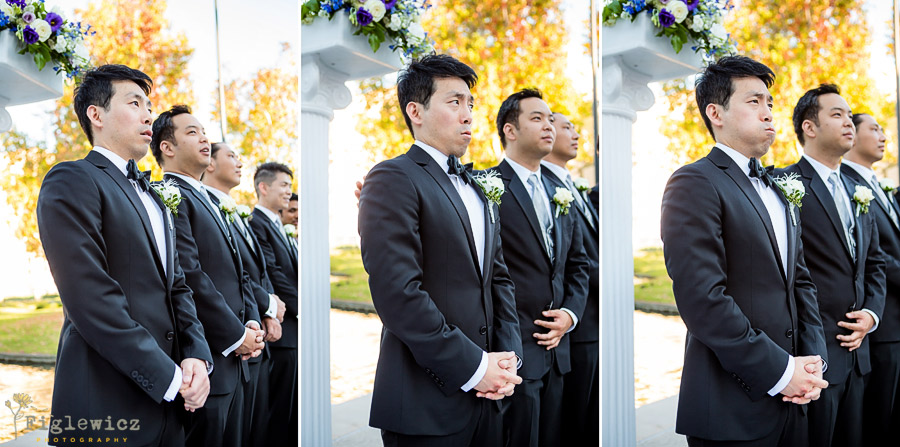 John I love these candid shots of you… photo 1 – complete awe of your bride, photo 2 – best man has your back, photo 3 – breath, here comes the love of your life!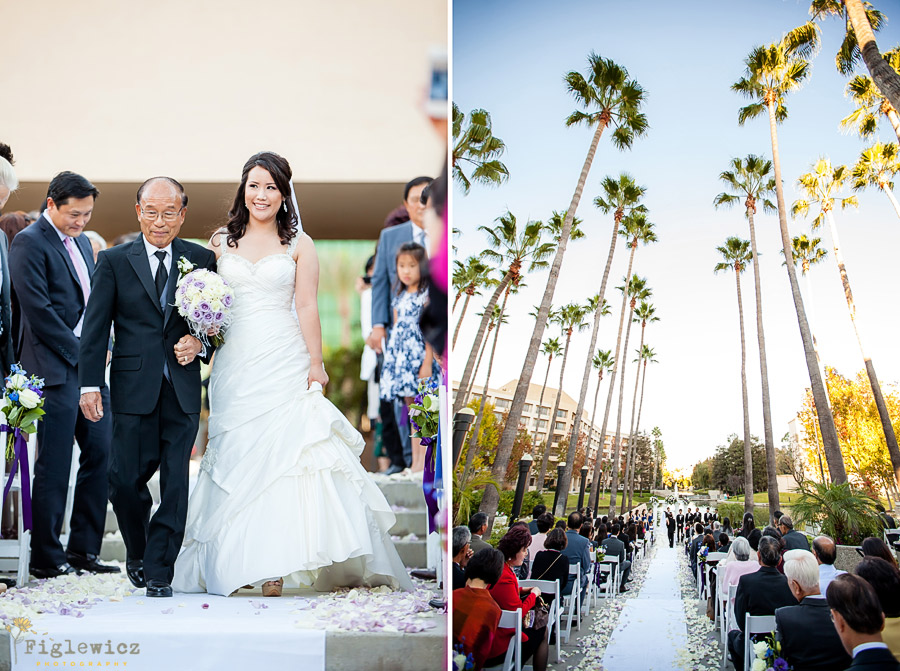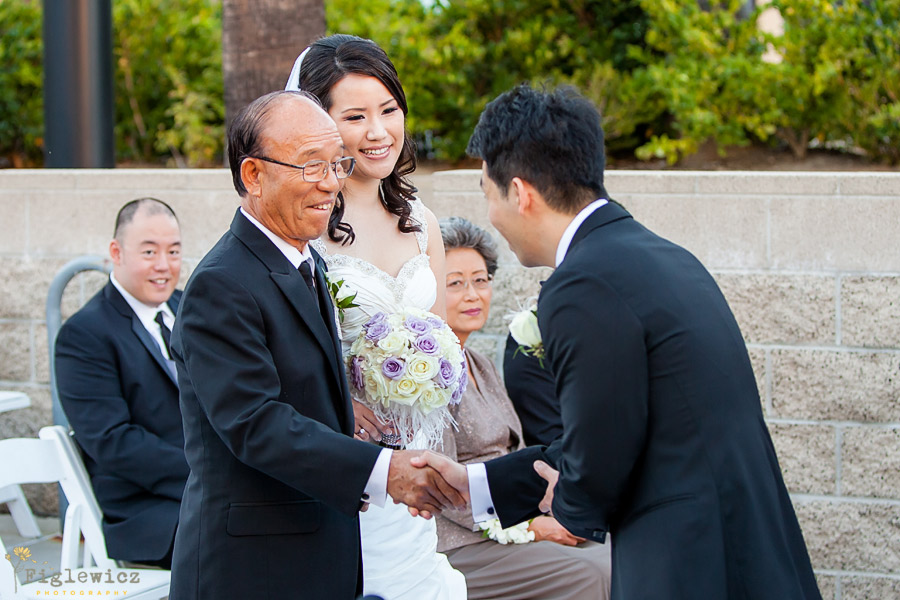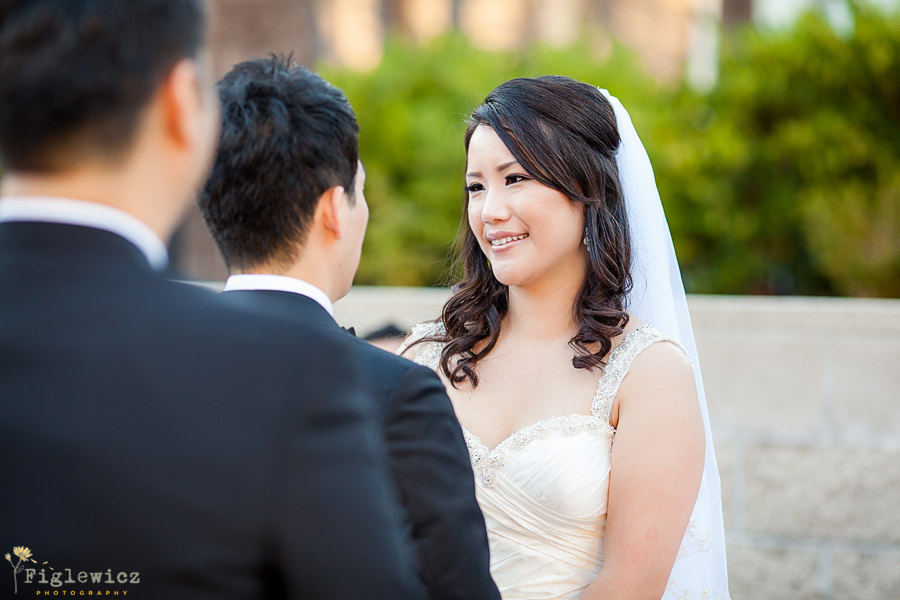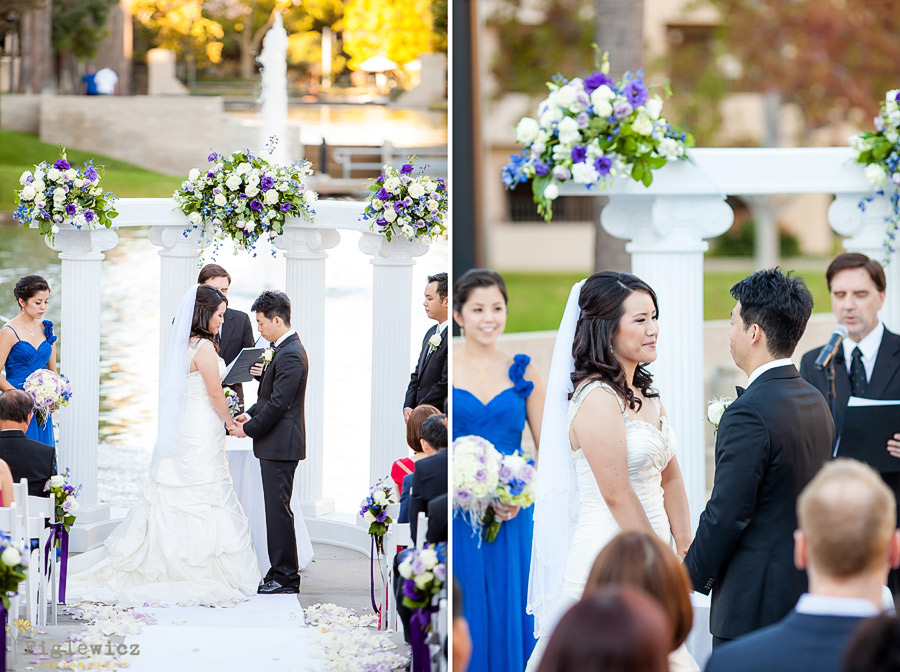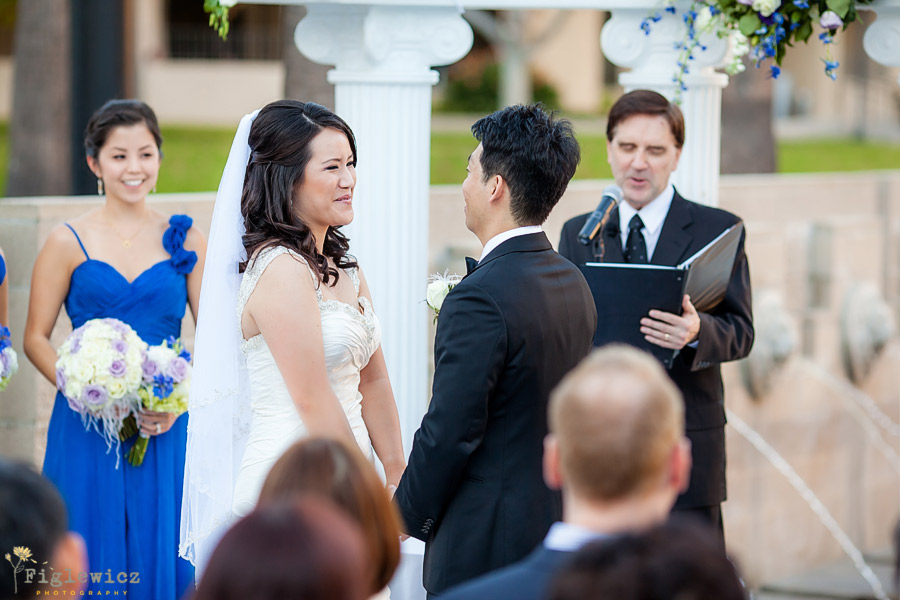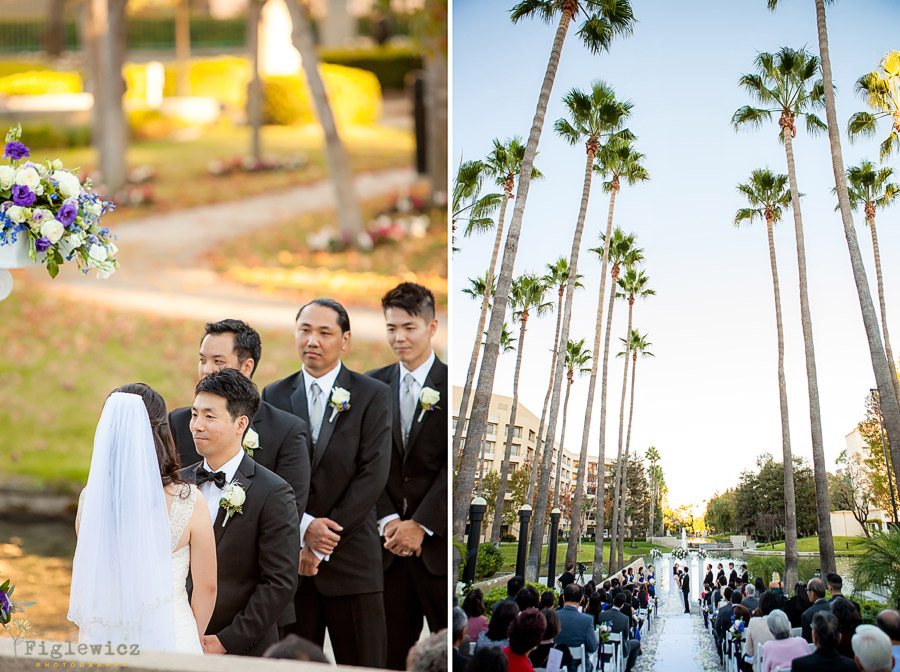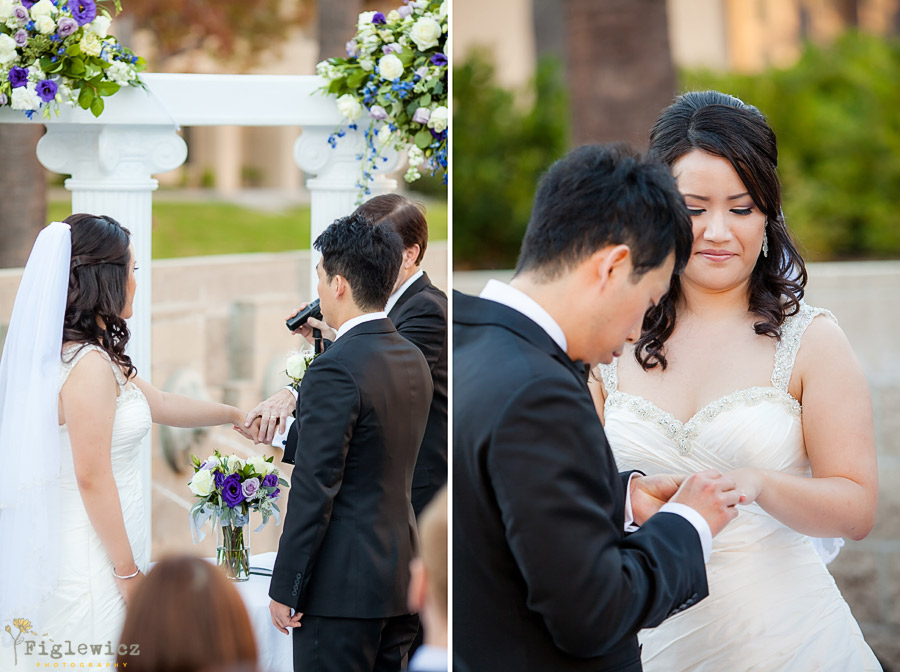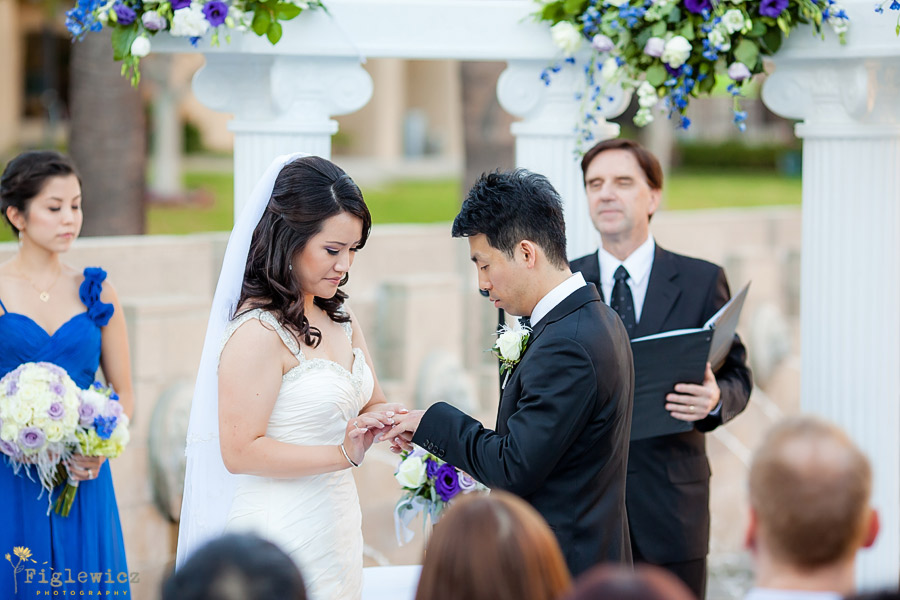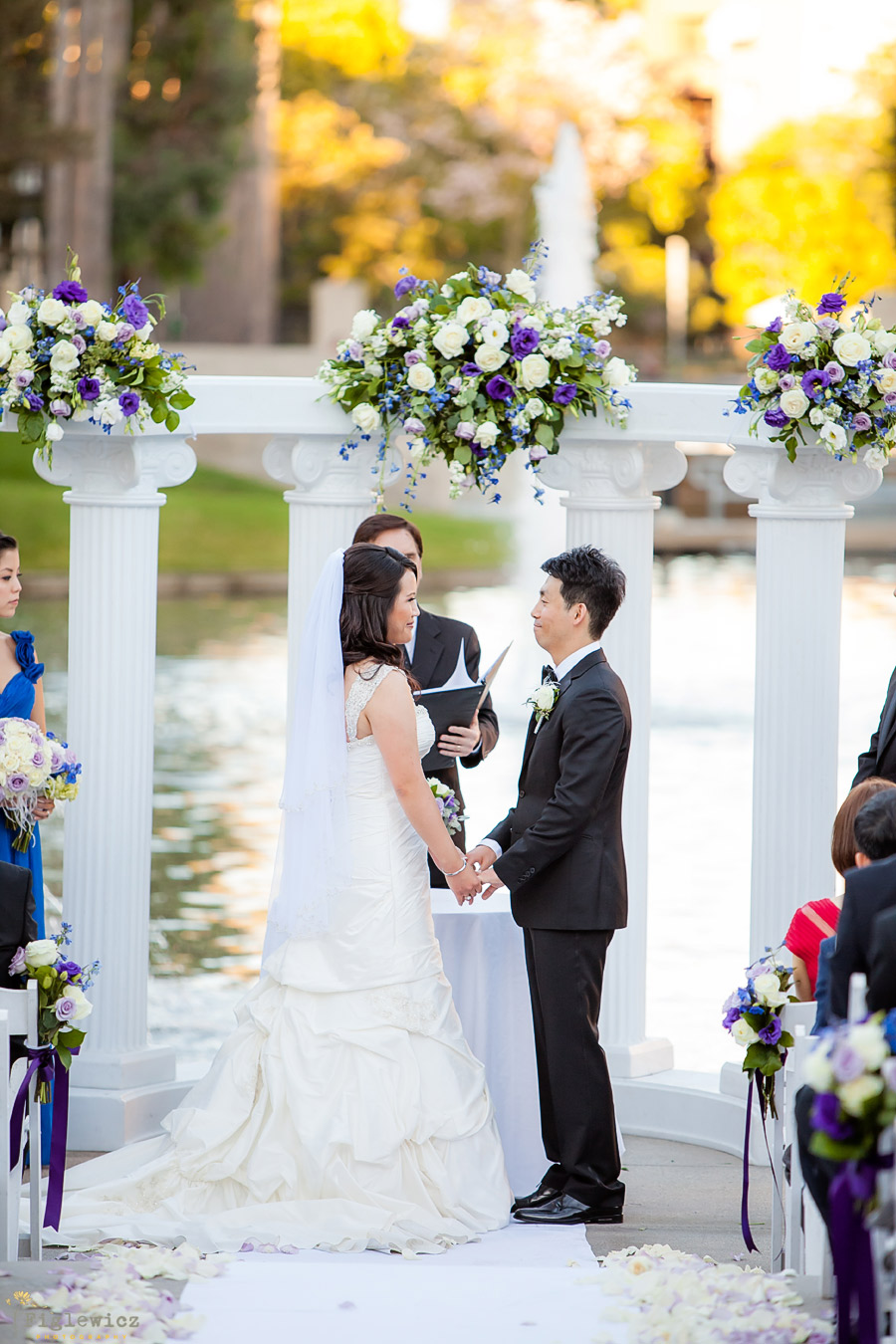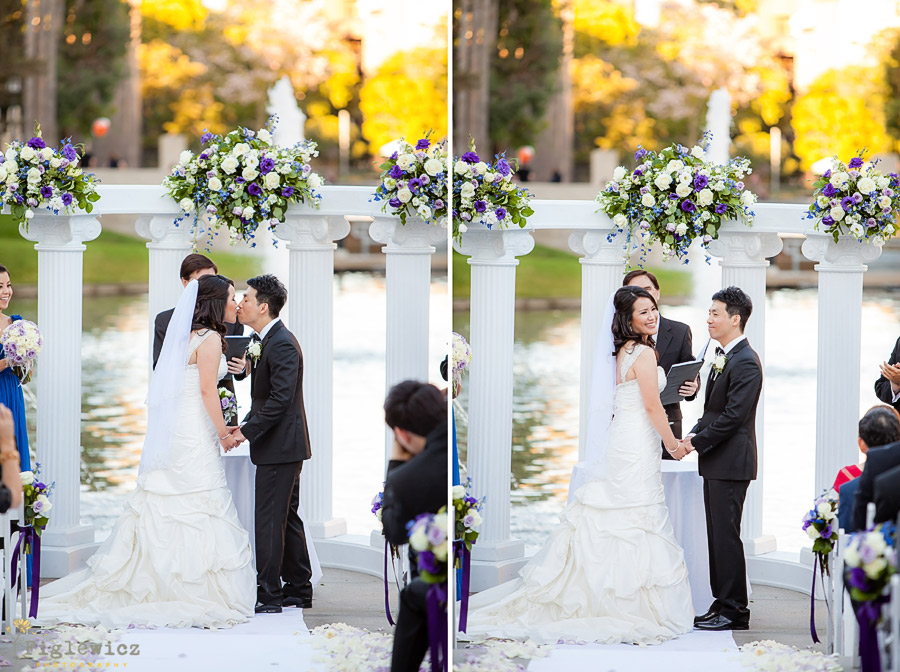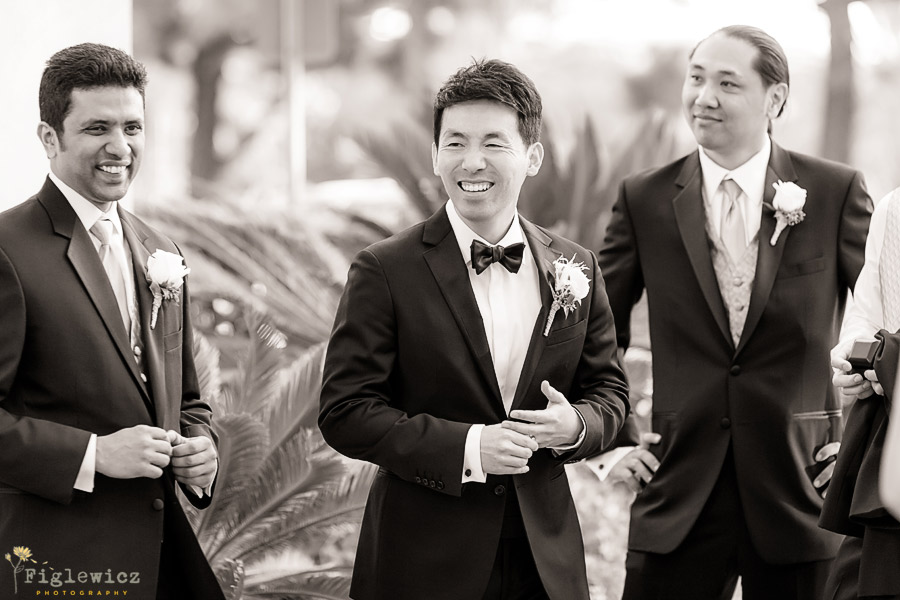 John was so excited after the ceremony… he couldn't stop touching his ring! You guys are so cute together, we can't wait to show you part 2!
Thank you to the wonderful vendors!
Venue – Wyndham Hotel Orange County
Event Coordinator – Simply Sweet Weddings
Flowers – Flowers by Cina
Music – Gold Dust Entertainment
Cake – Tomgirl Baking Company
Dress – Mon Amie Bridal
Hair & Makeup – Kelly Zhang Studio – Artist Denise