Here is part 2 of Lauren and Jeff's wedding!  We love how everyone got along so well at their wedding.  By the time the reception started, everyone was just ready to celebrate and have fun.  With so many young friends and family, it was a lively evening.  We think it's just because everyone was so thrilled Jeff and Lauren were FINALLY, actually, married!  Cheers to that!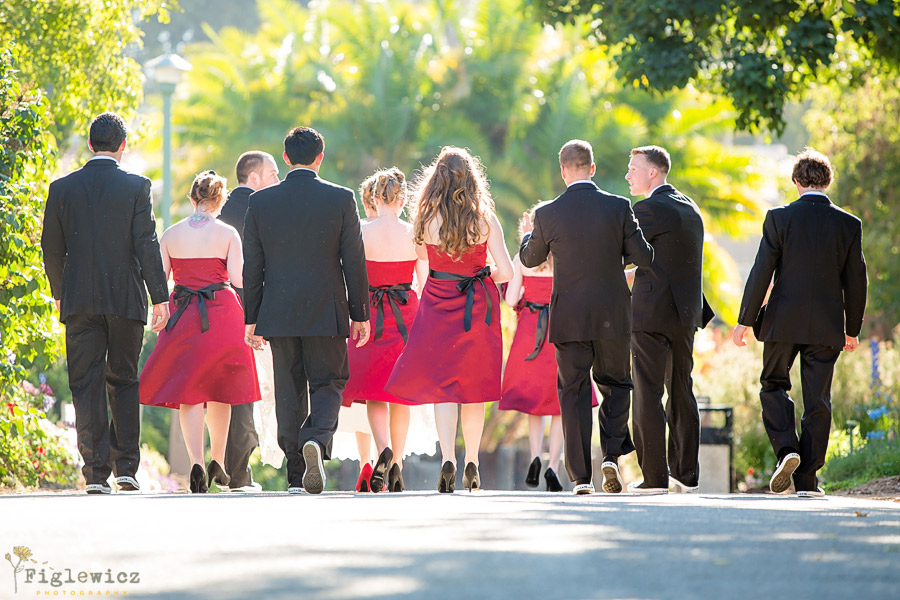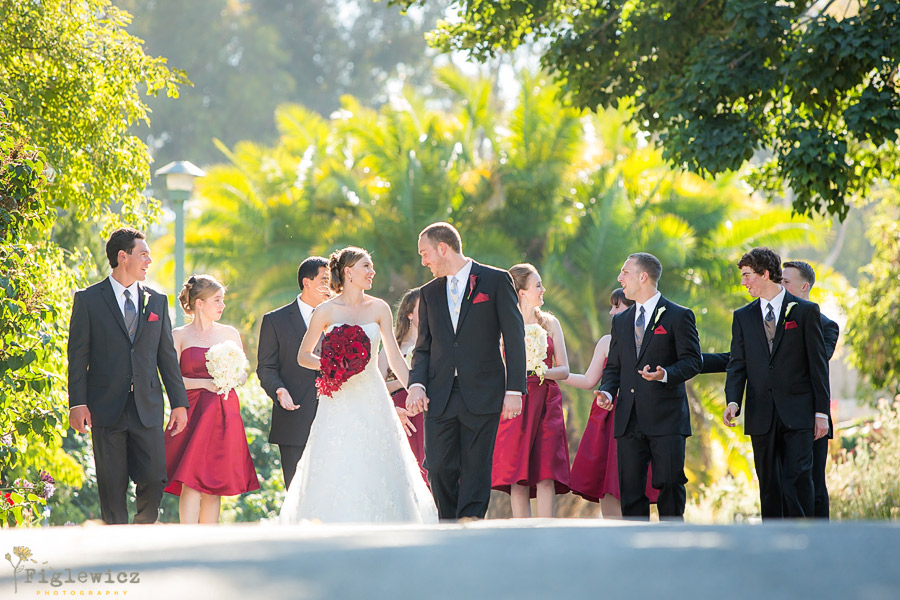 Most of the bridal party, including Lauren and Jeff, all grew up together, so they have all been friends for a very long time – making this wedding a ton of fun for us to shoot!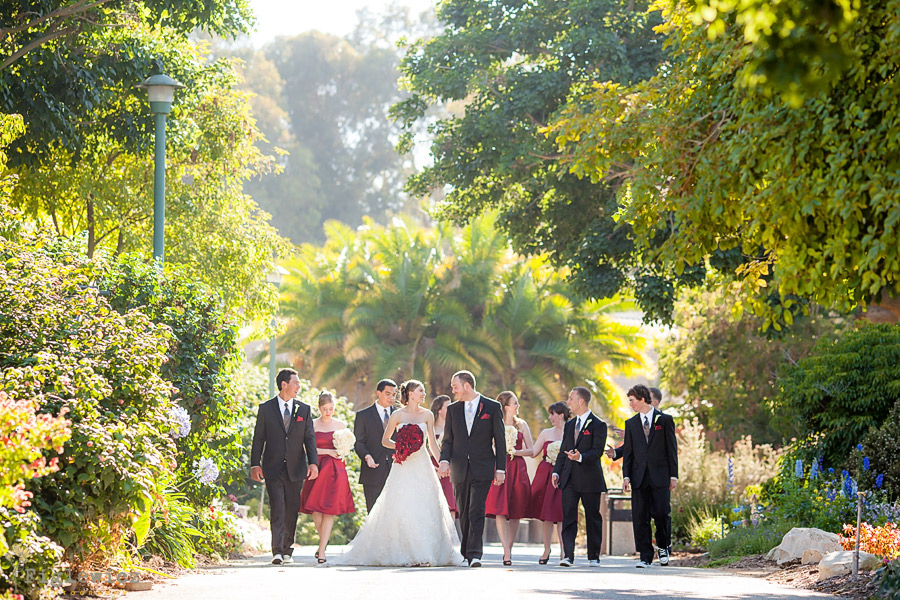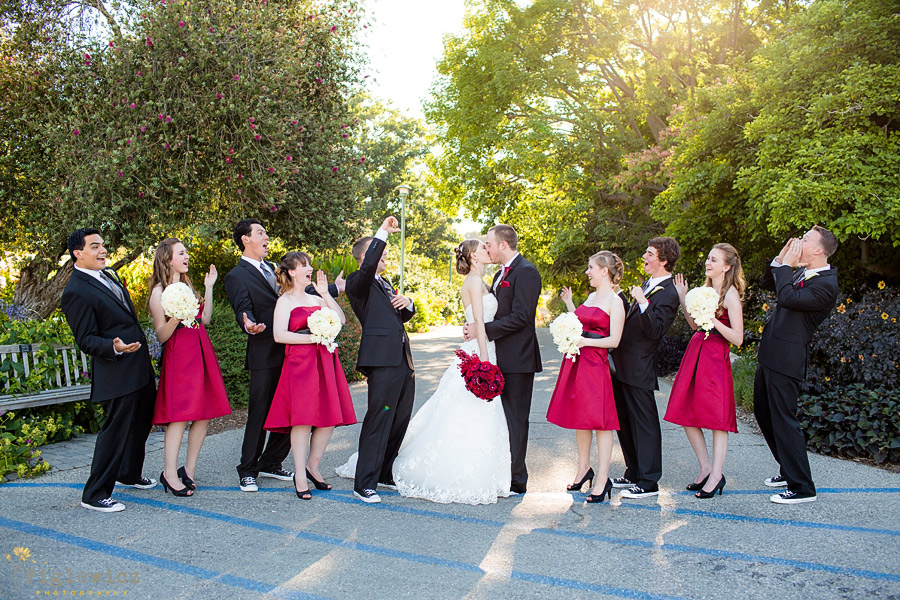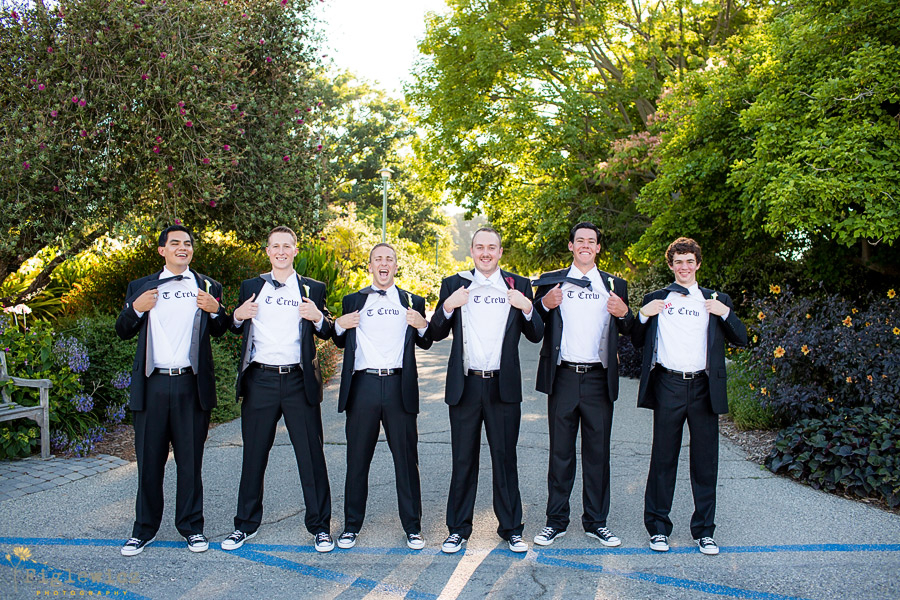 The T-Crew (because they grew up in Torrance) was something that Jeff and his buddies had been calling themselves since they were all young.  The undershirts representing this were hilarious.  Jeff's younger brother appropriately had on a "Jr T- Crew" shirt.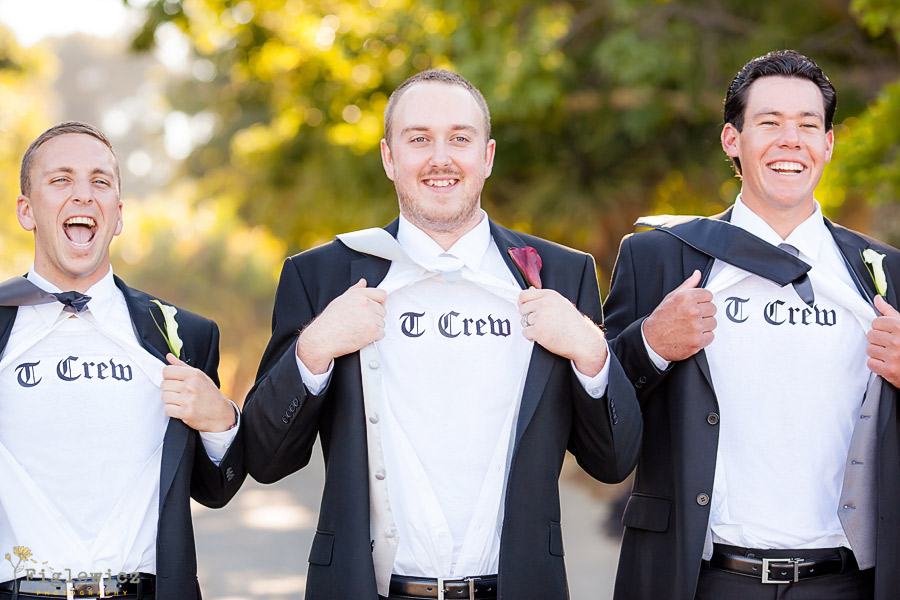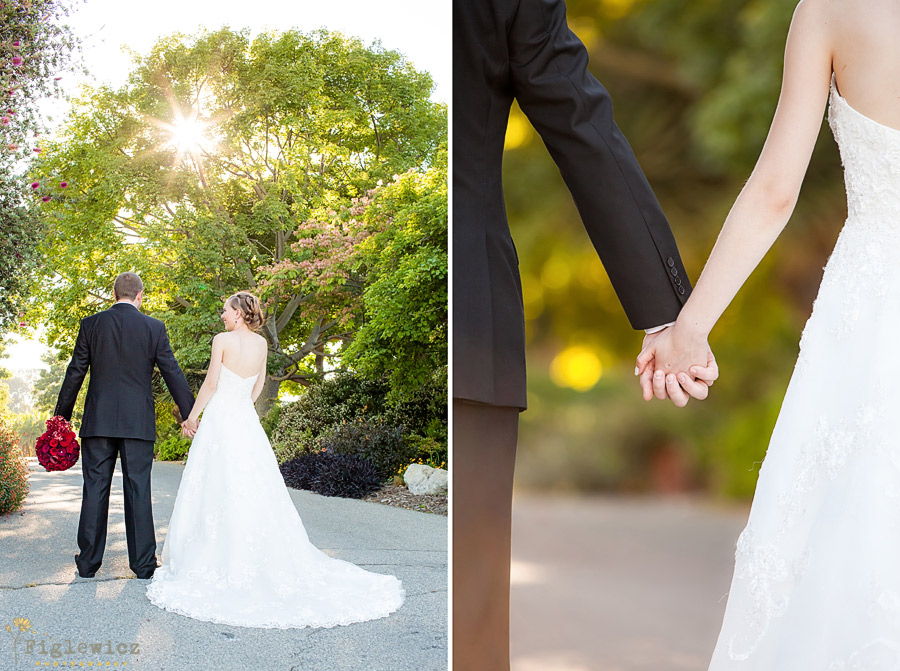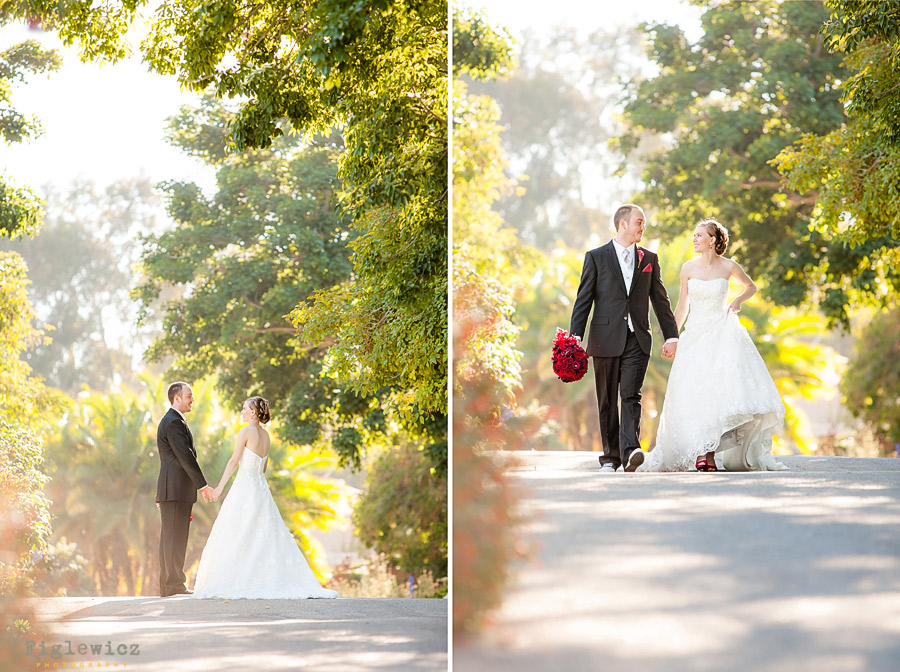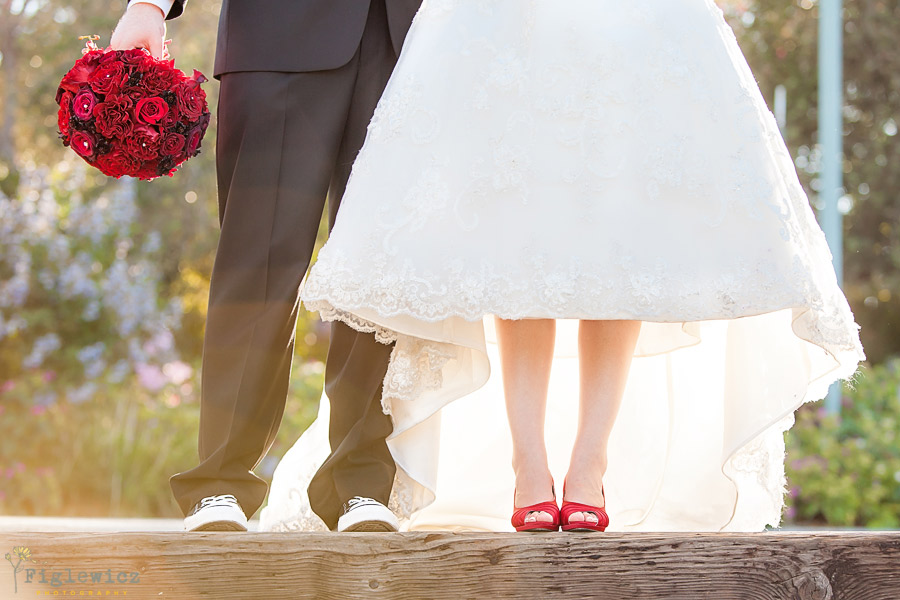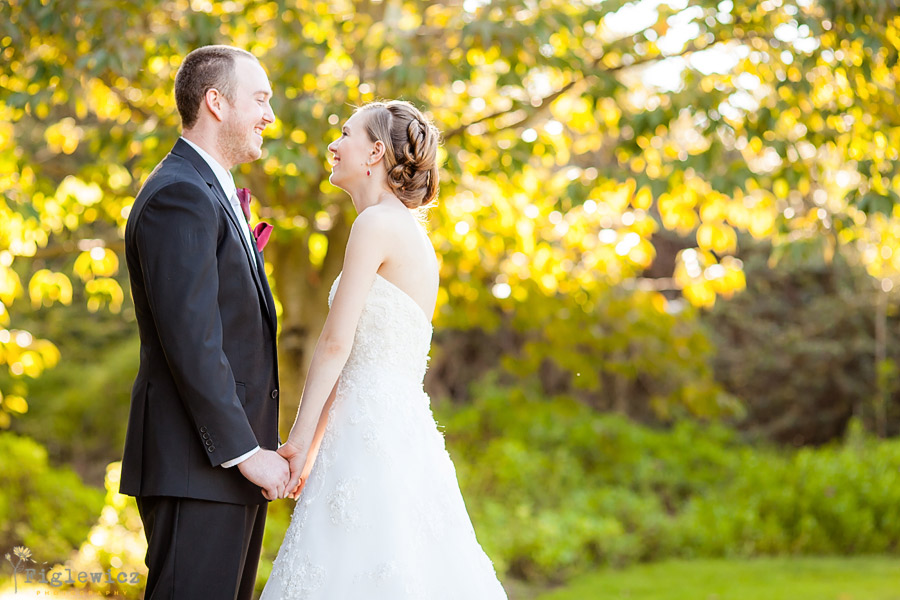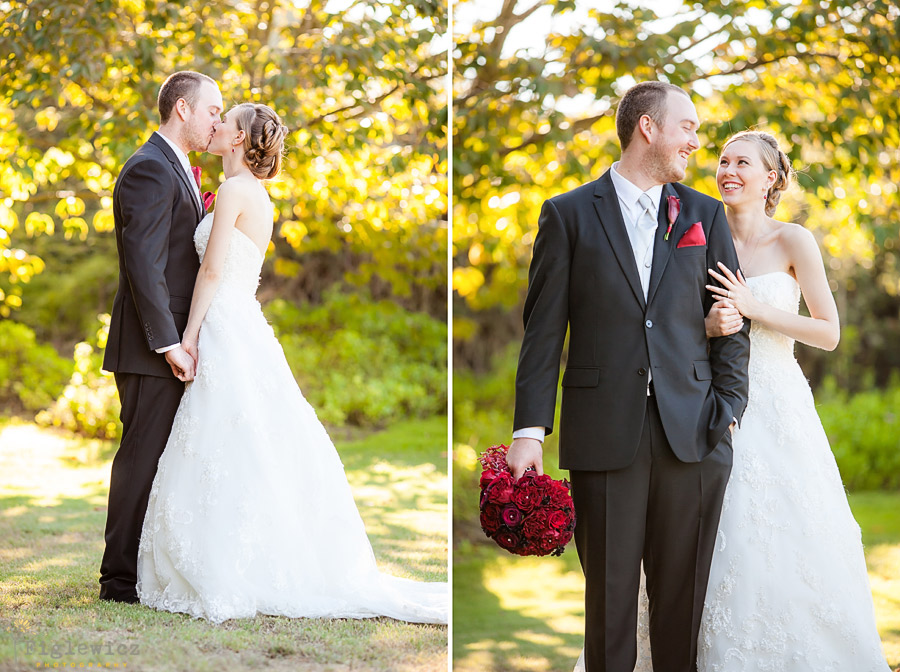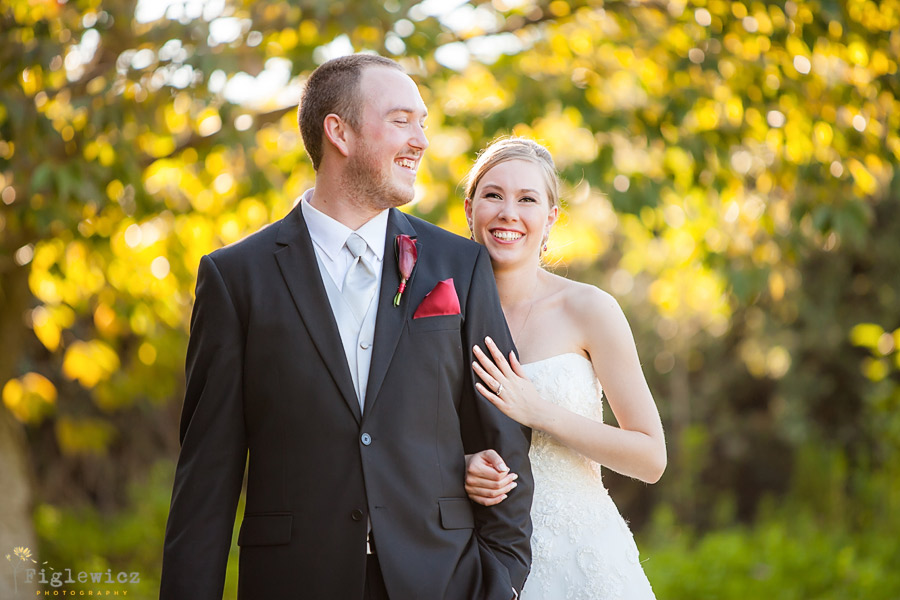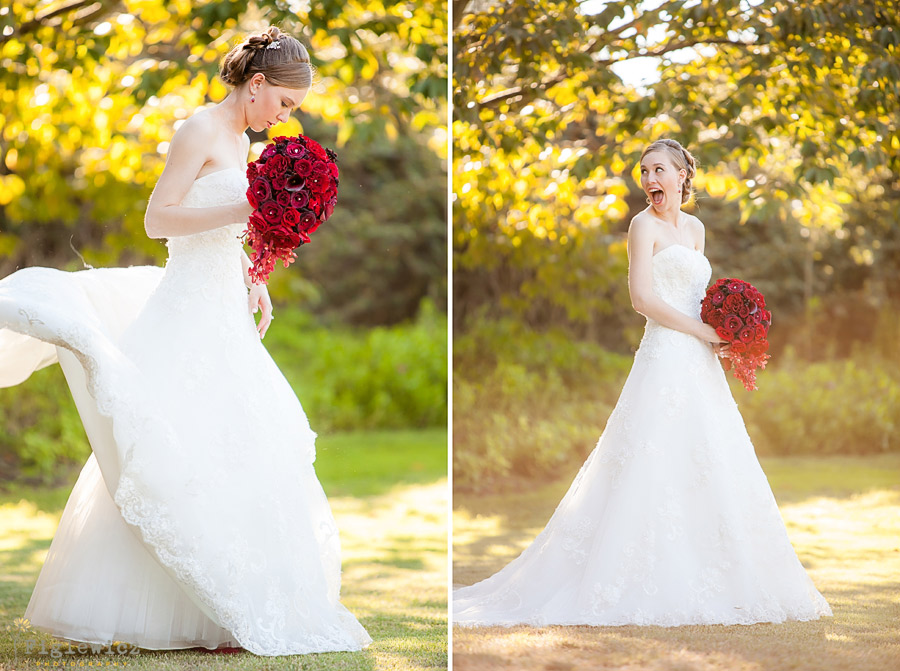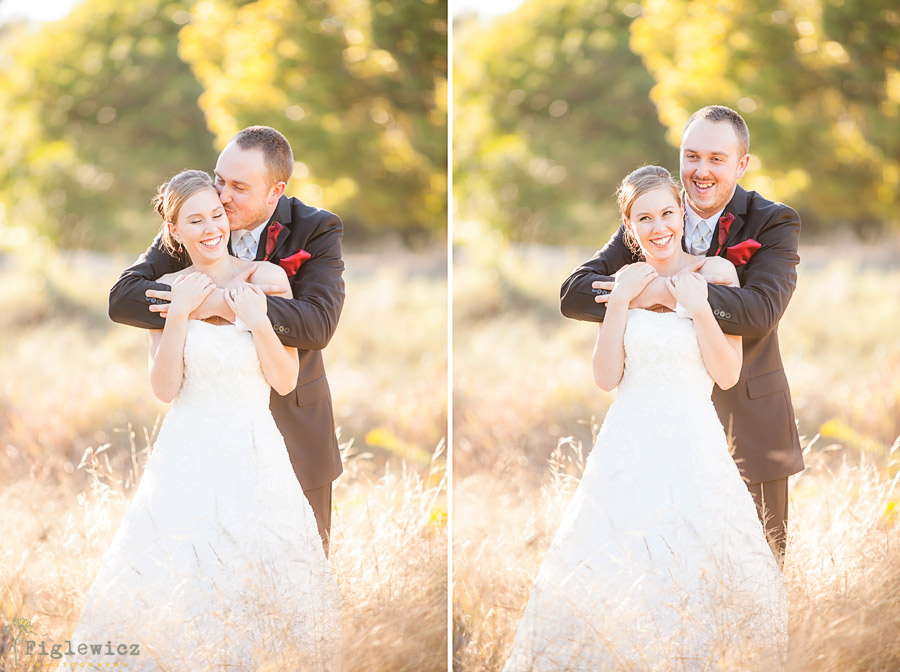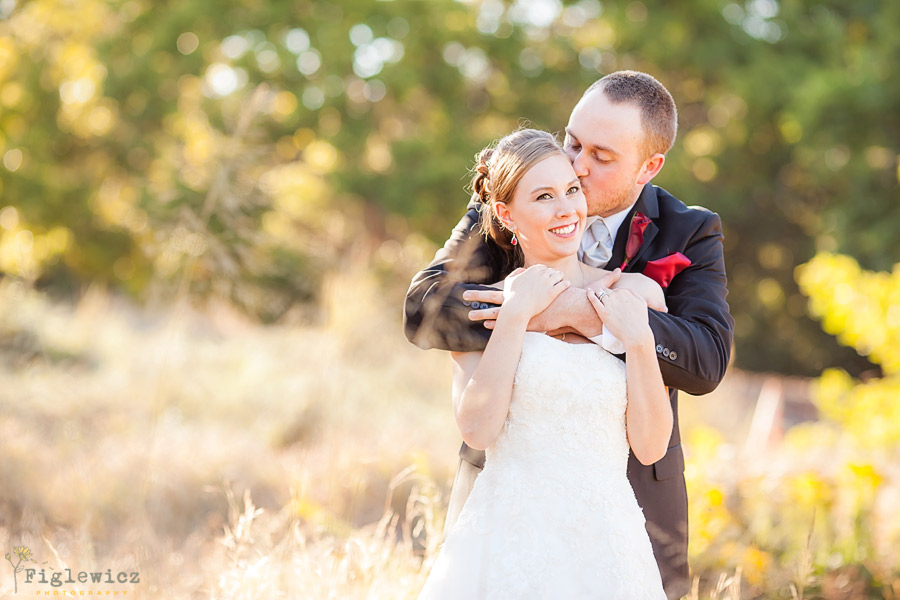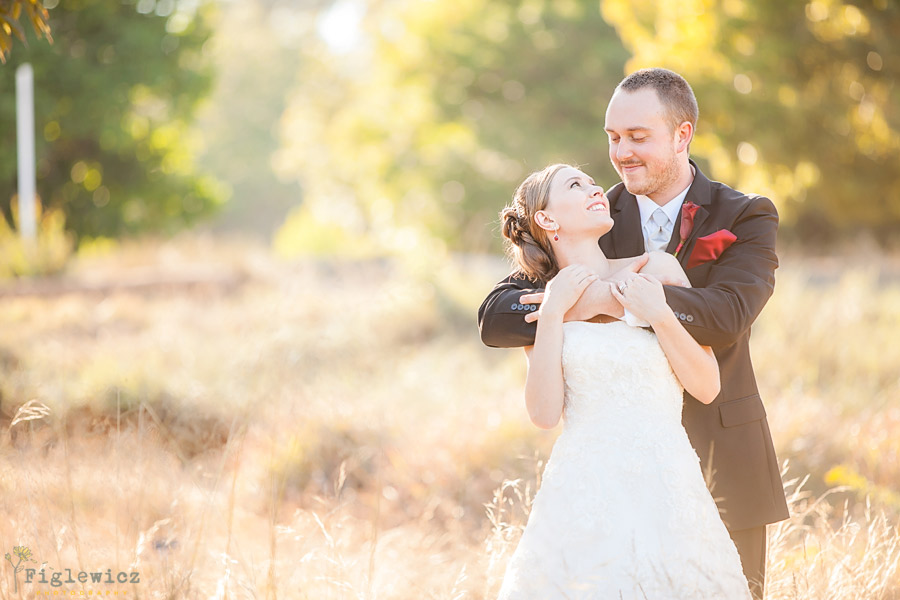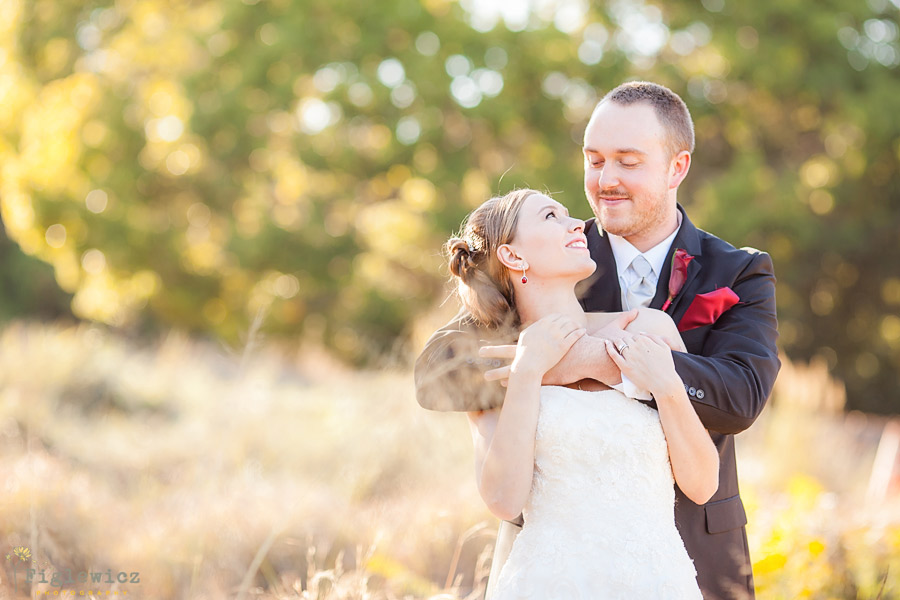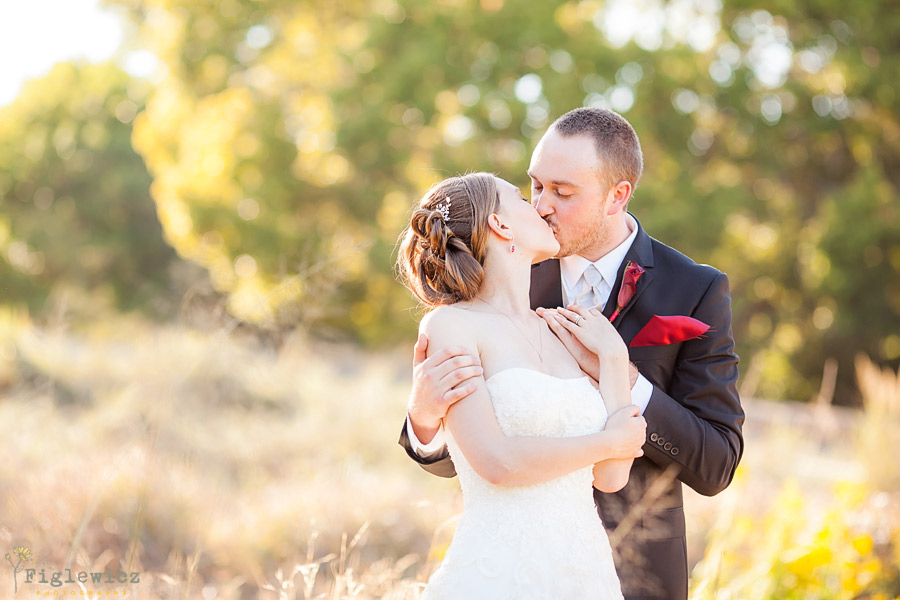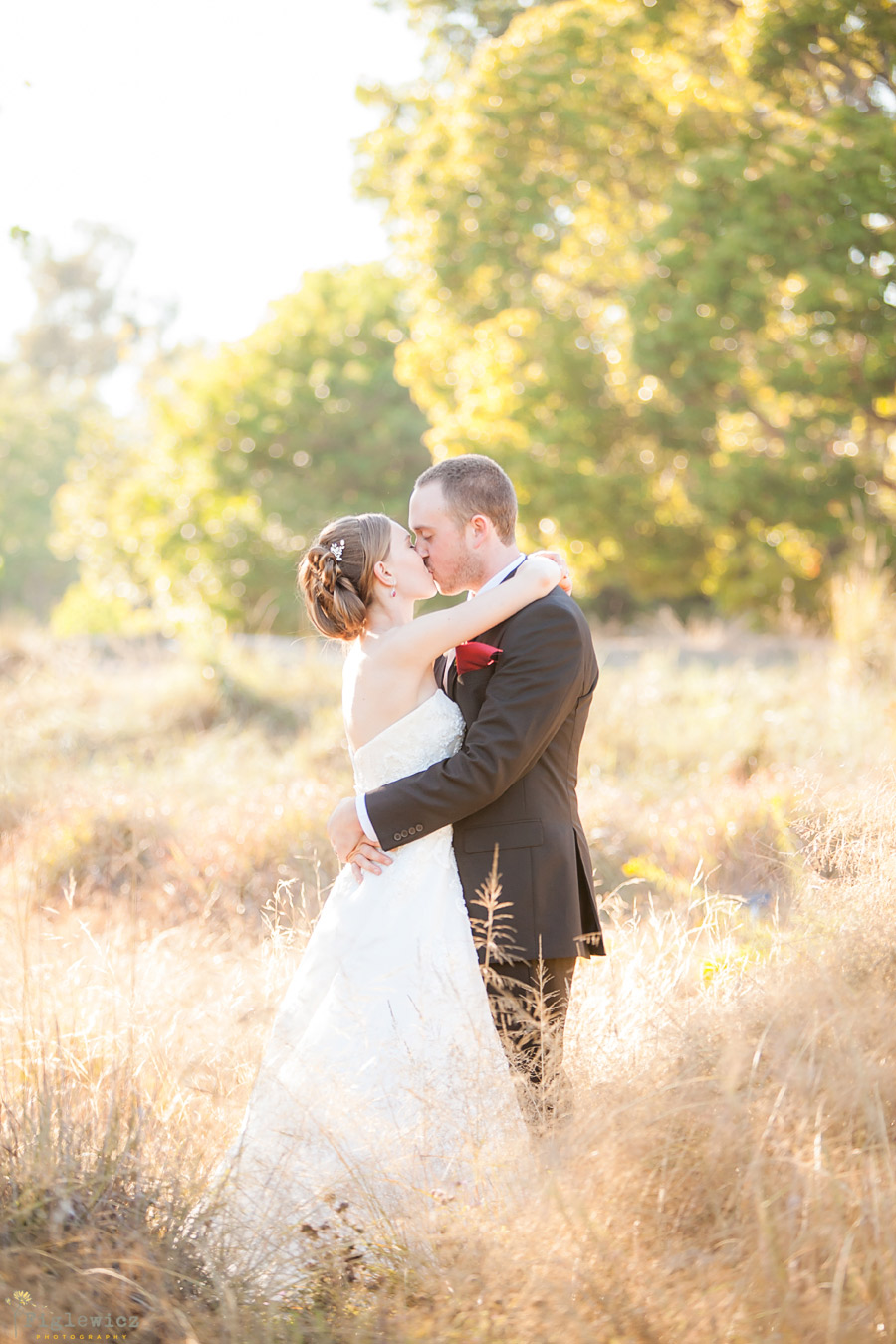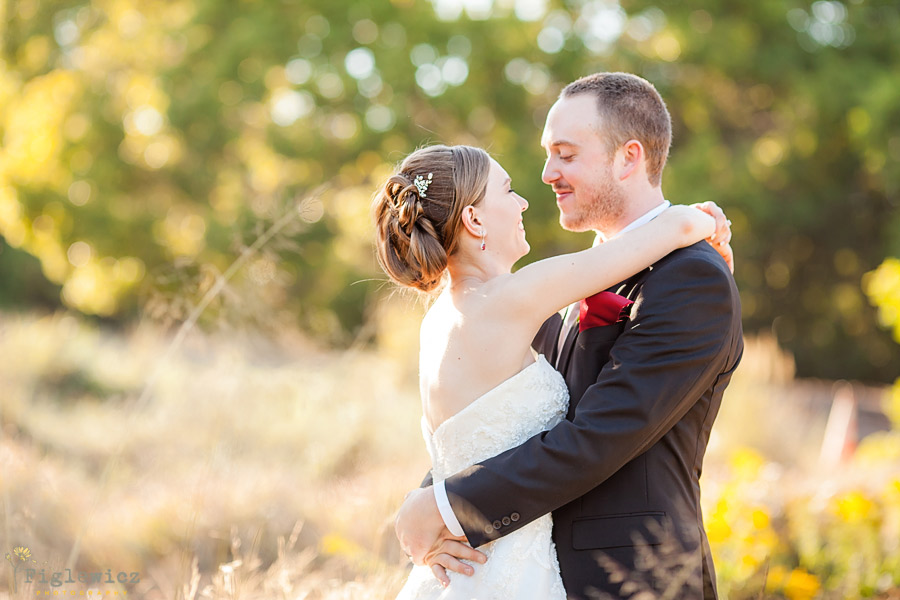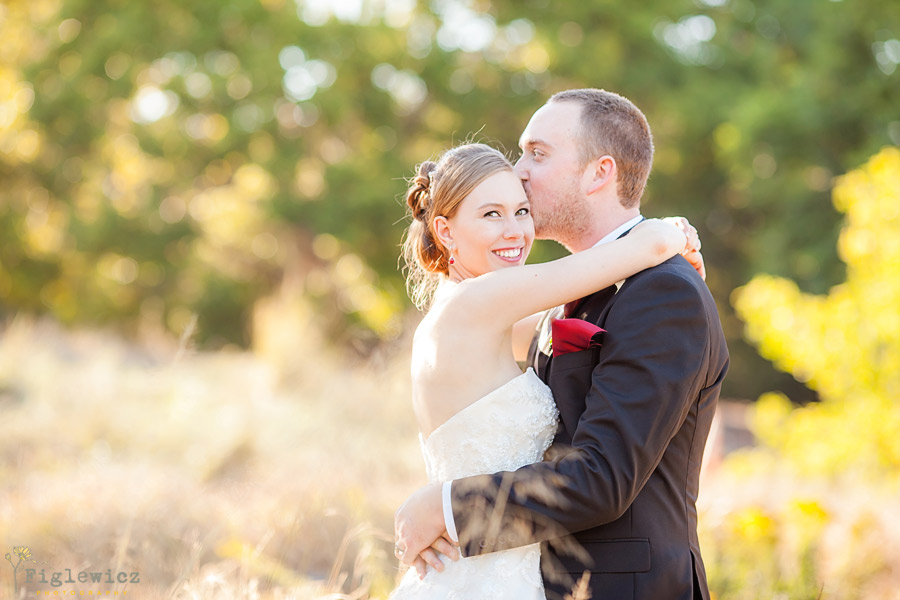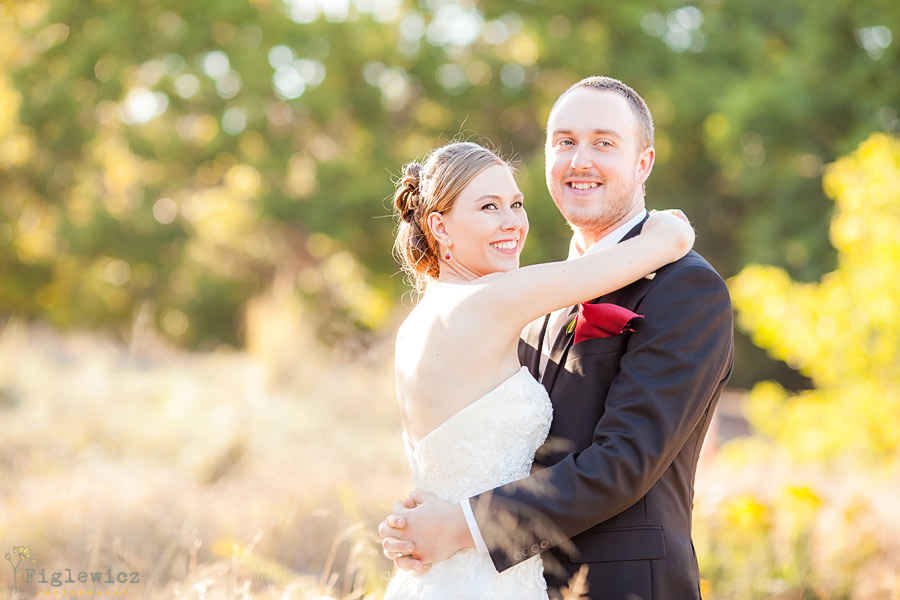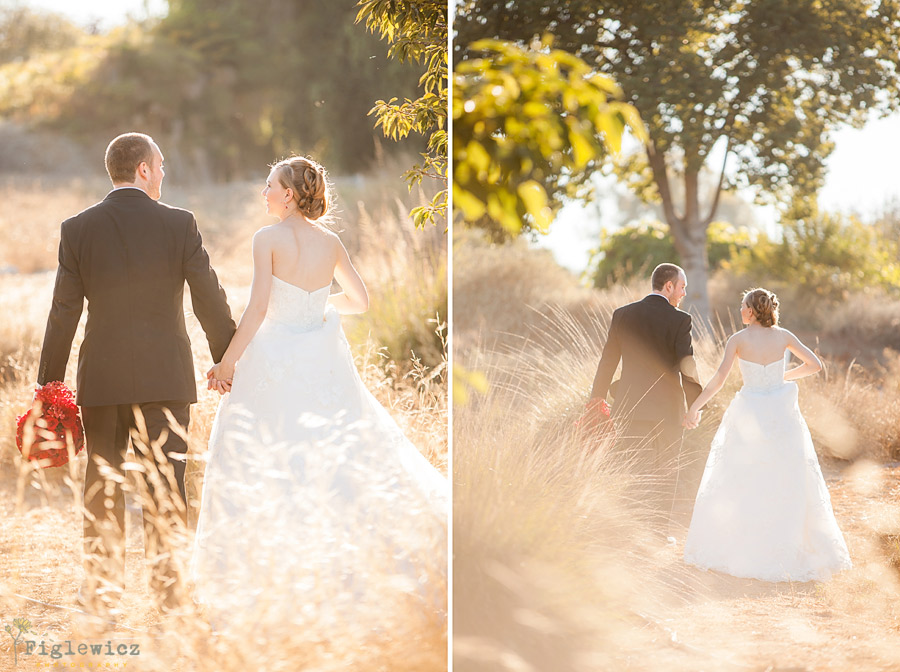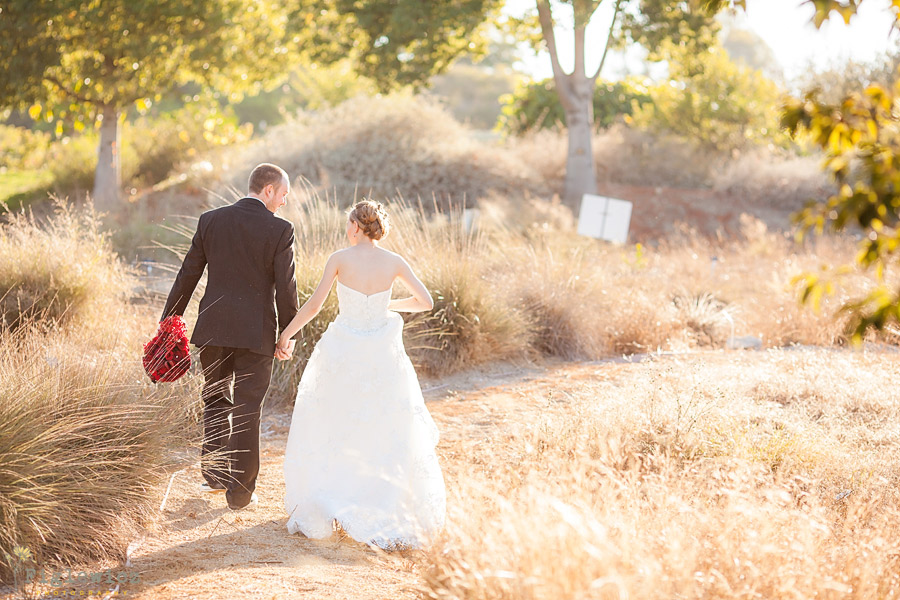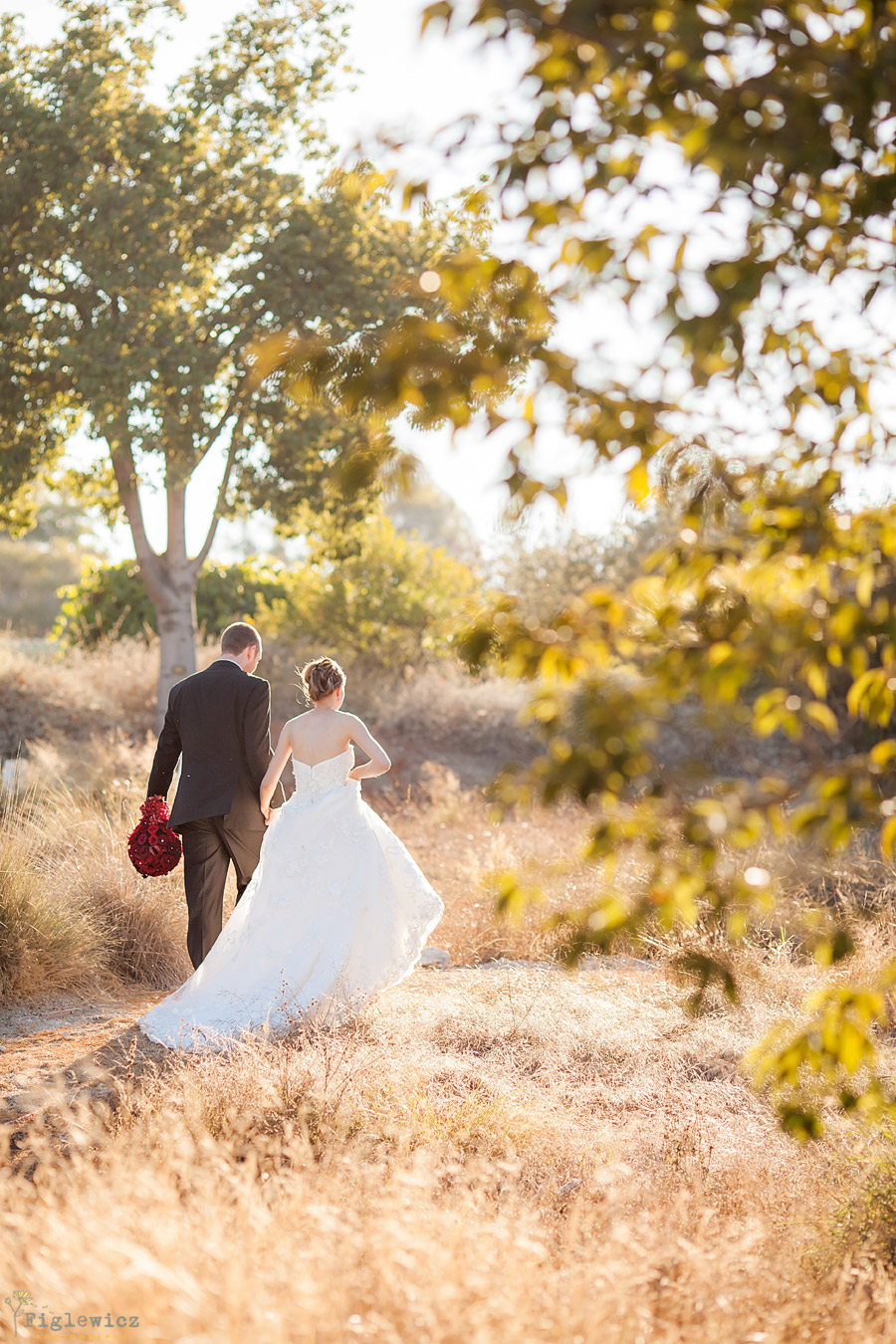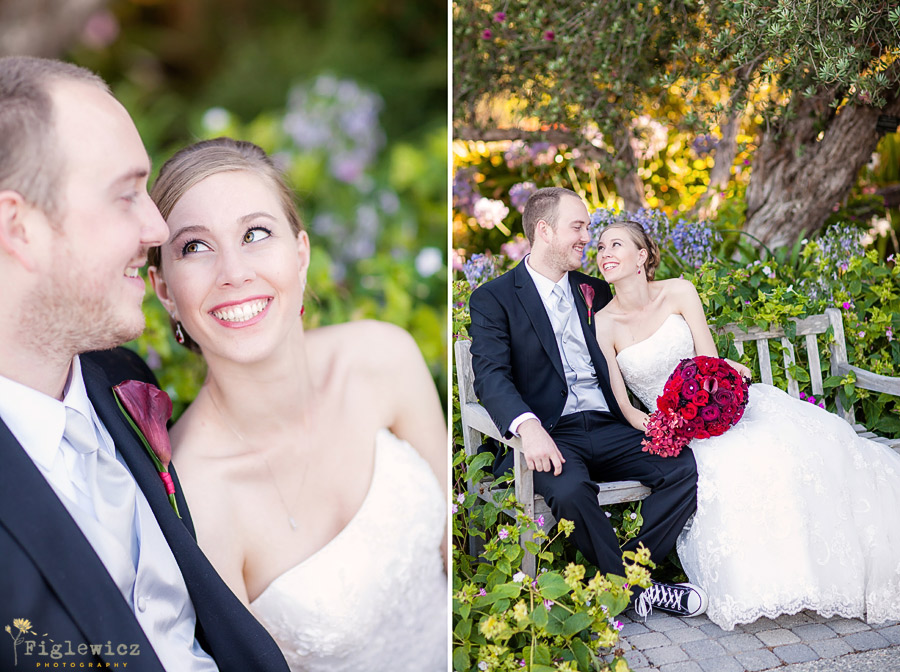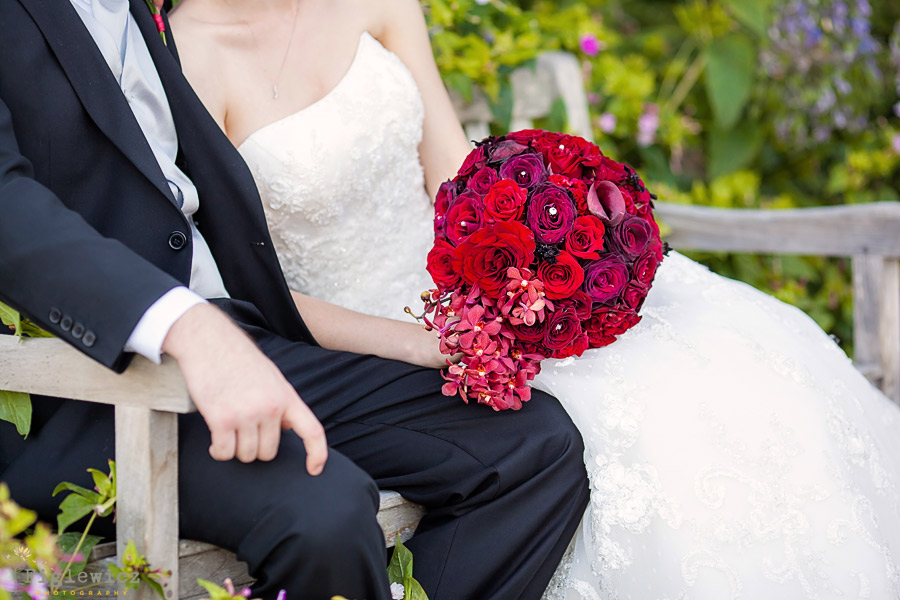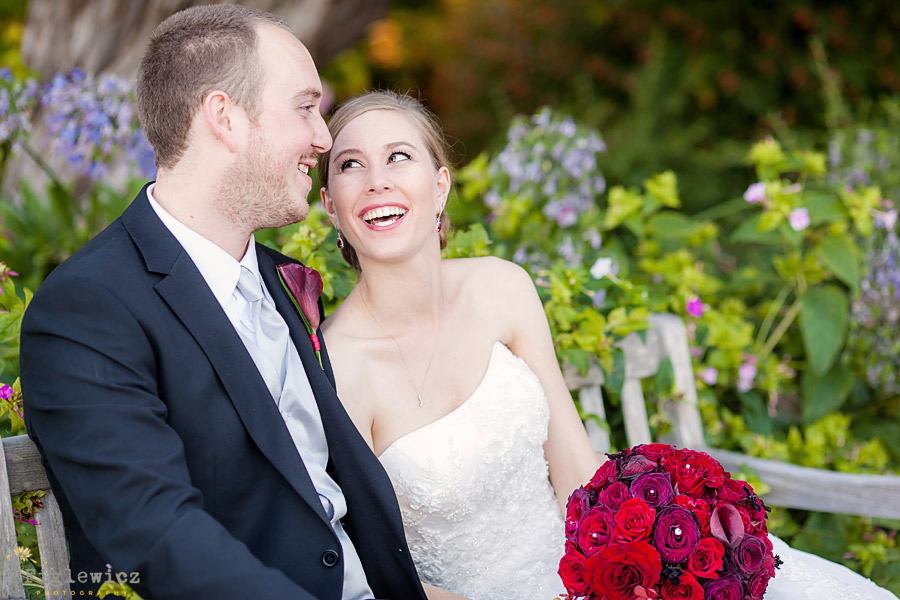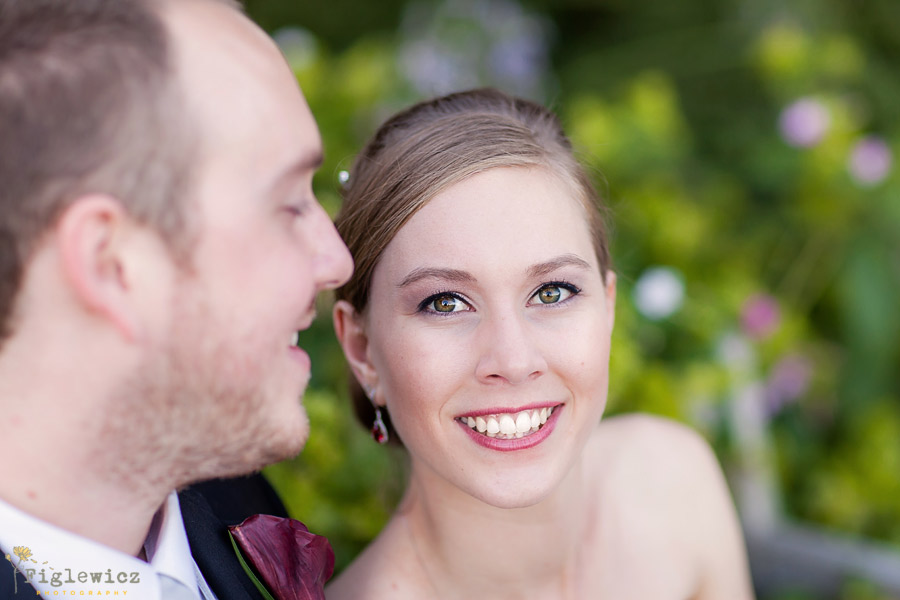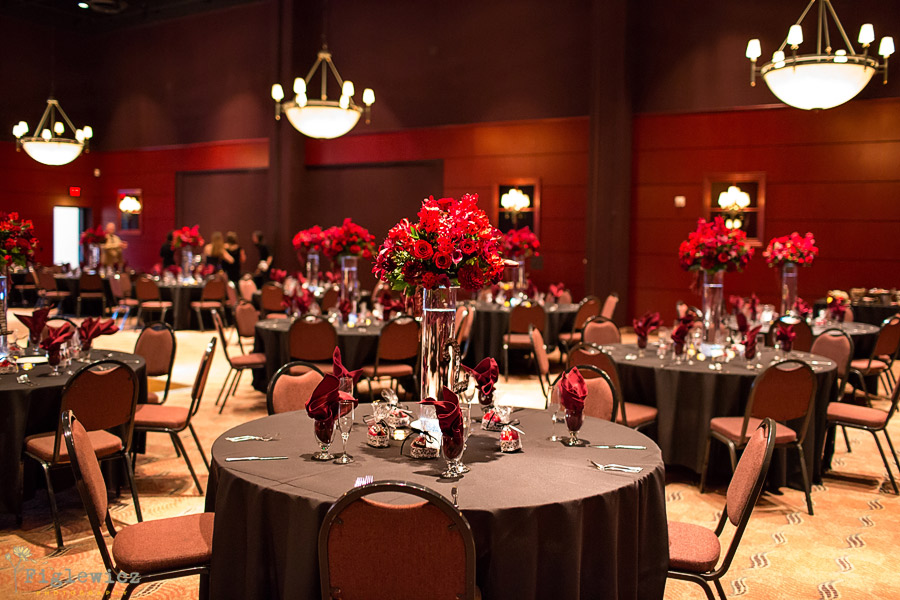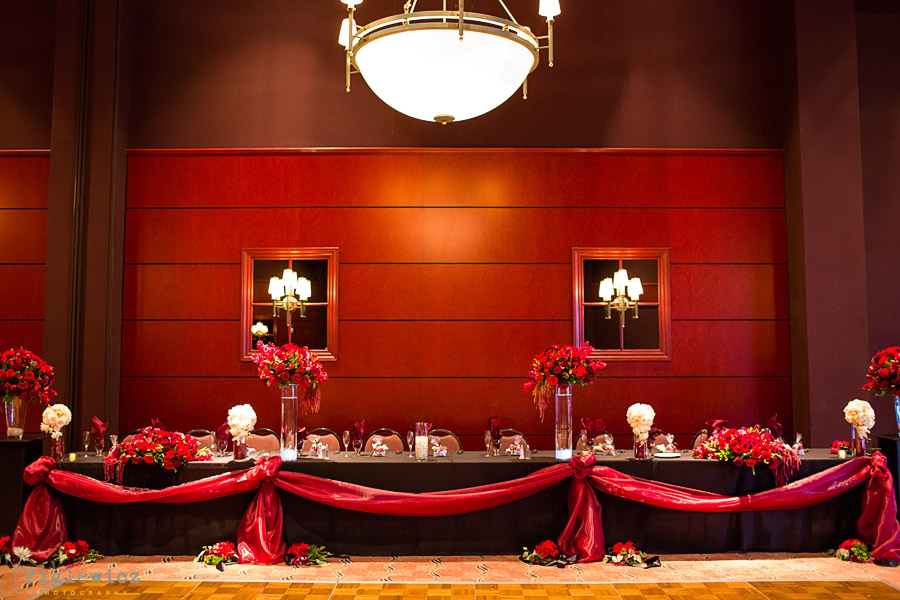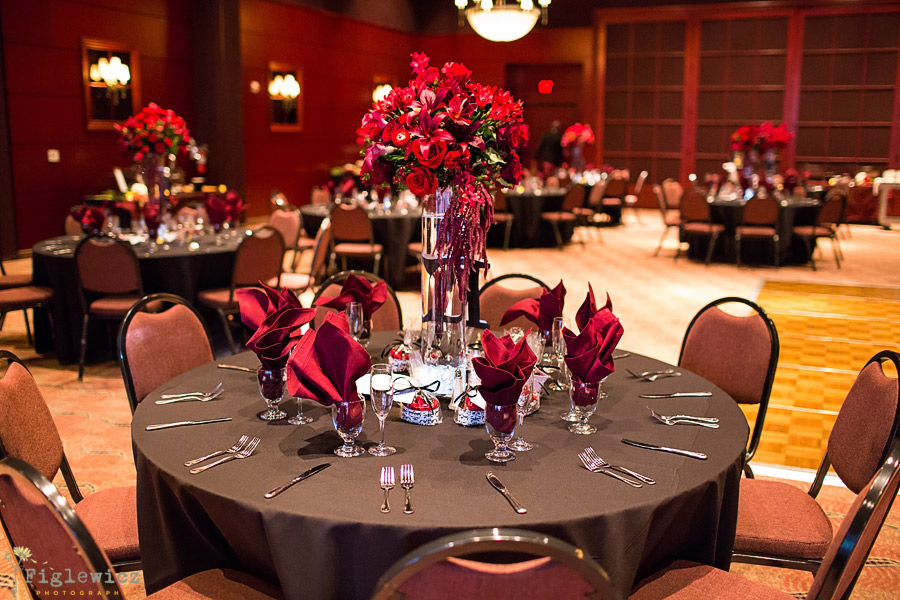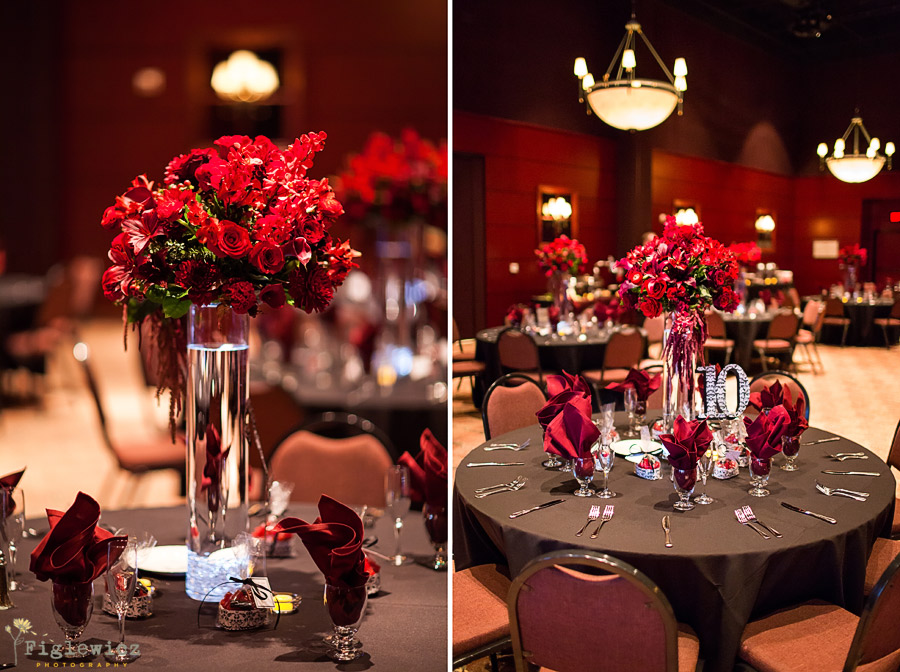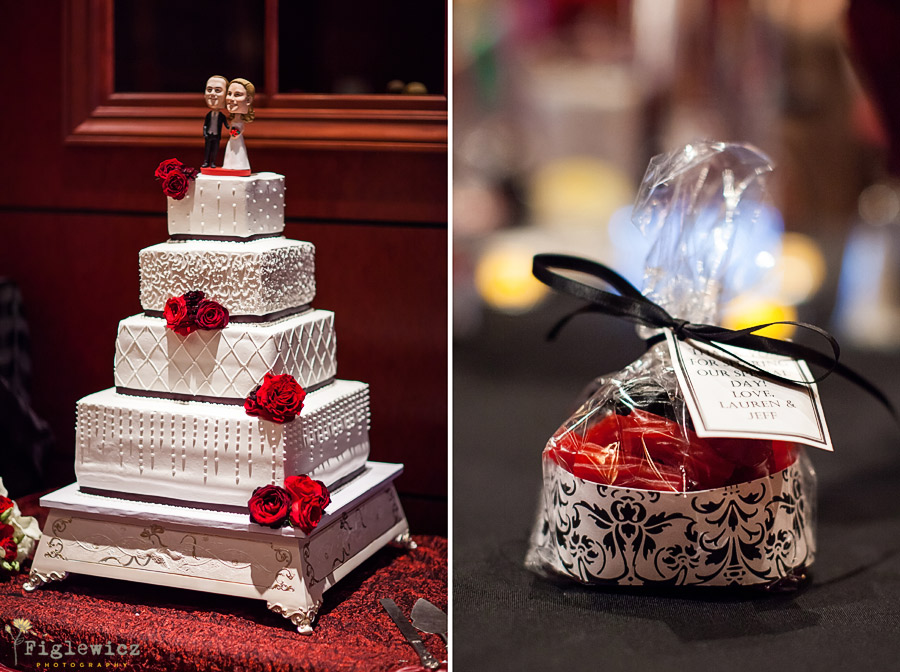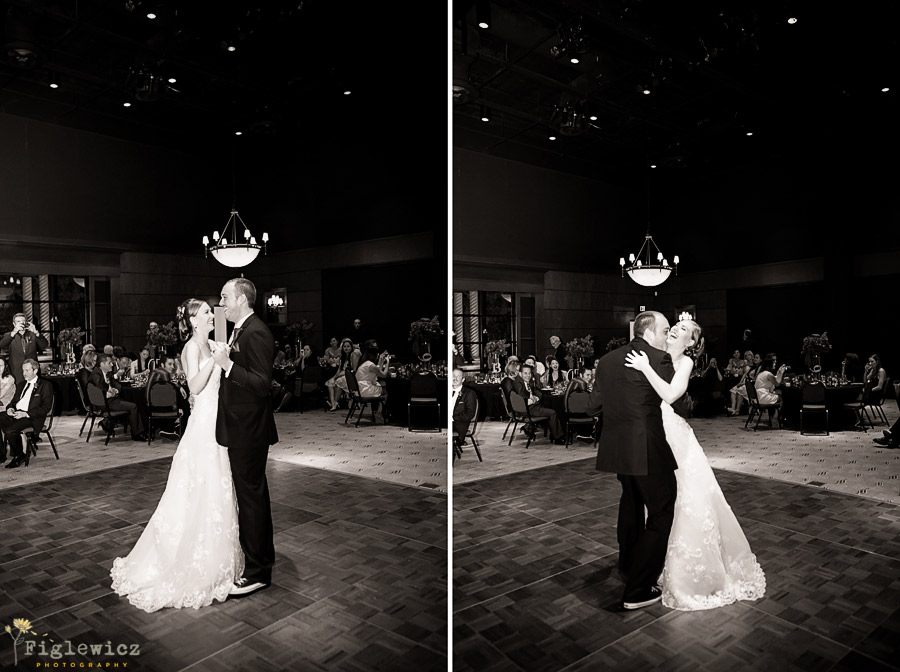 Jeff making Lauren laugh – as usual.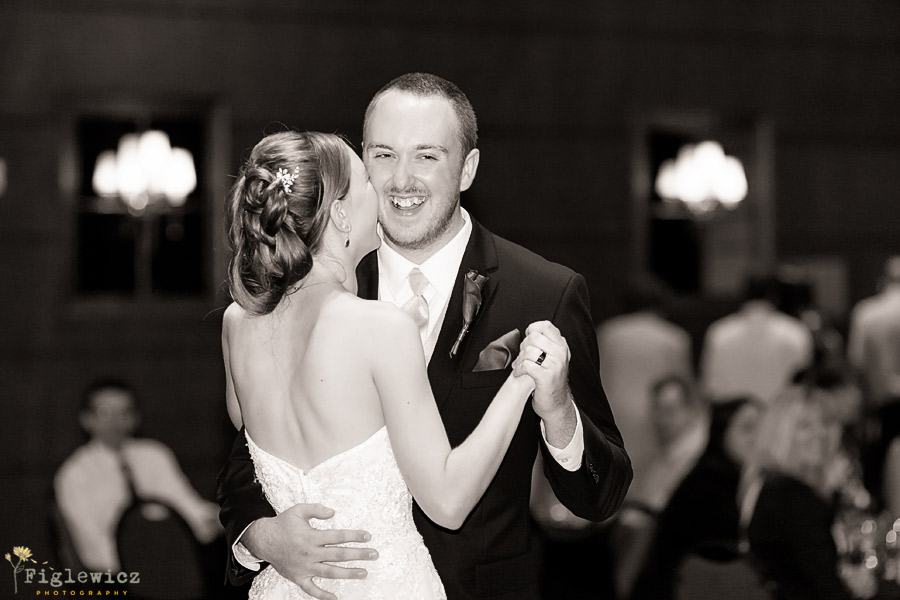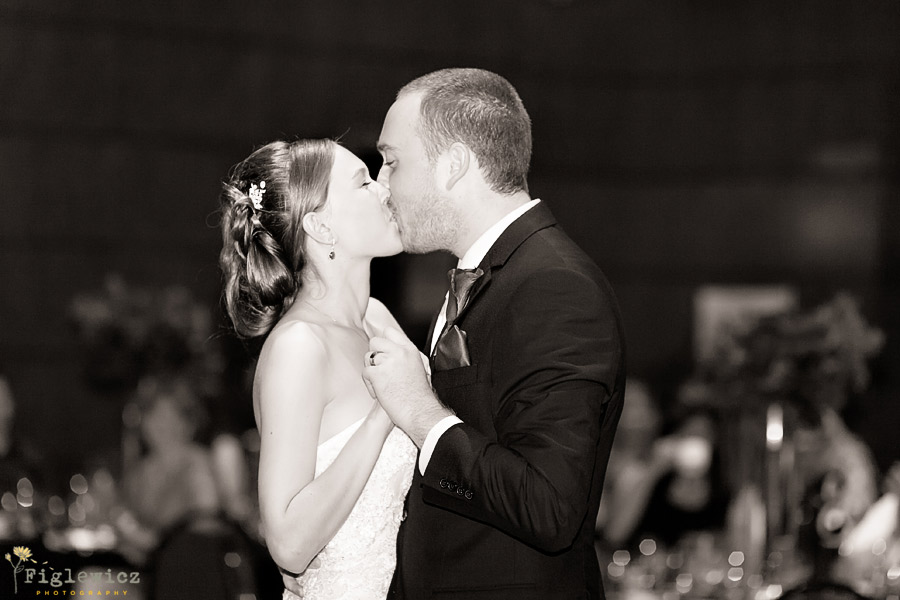 Such a sweet moment on the dance floor.  Love this photo of you two!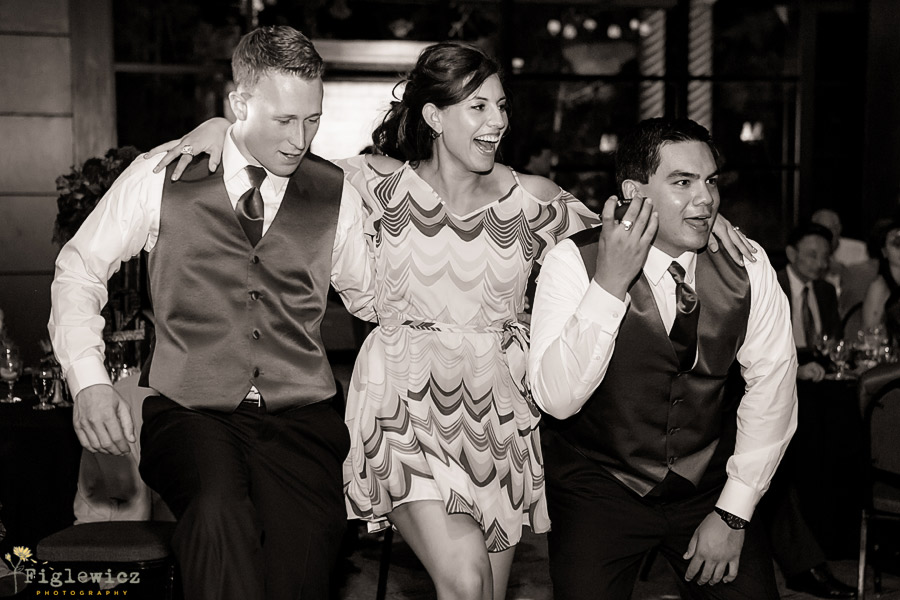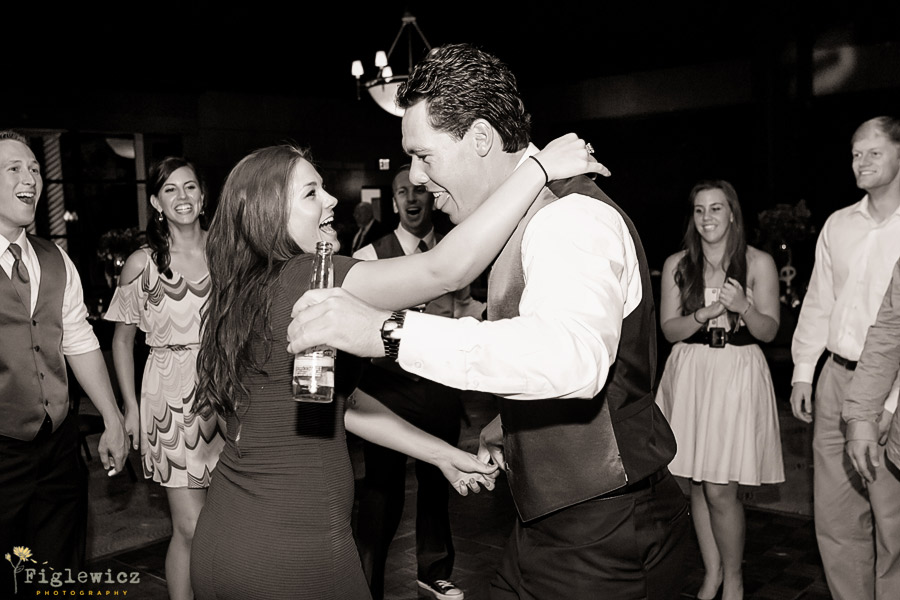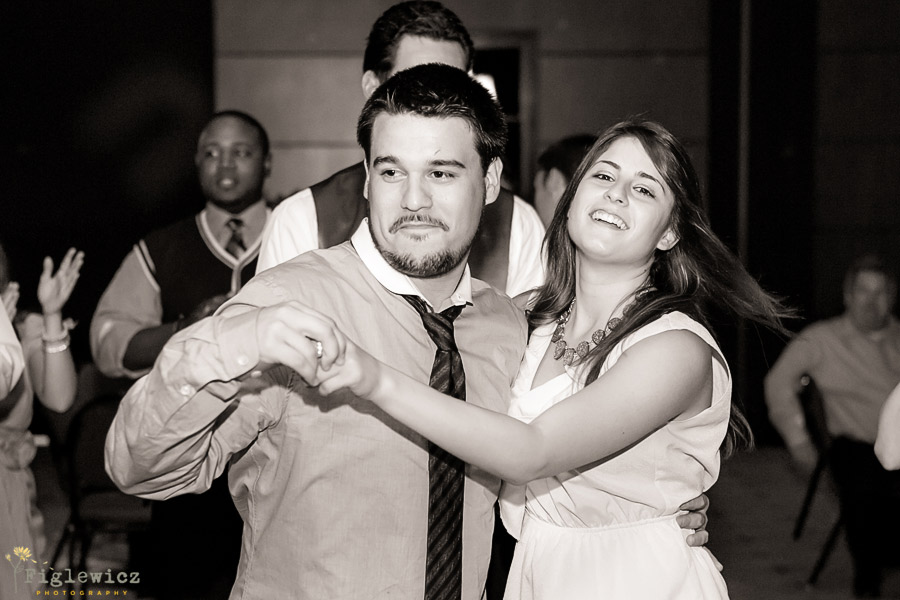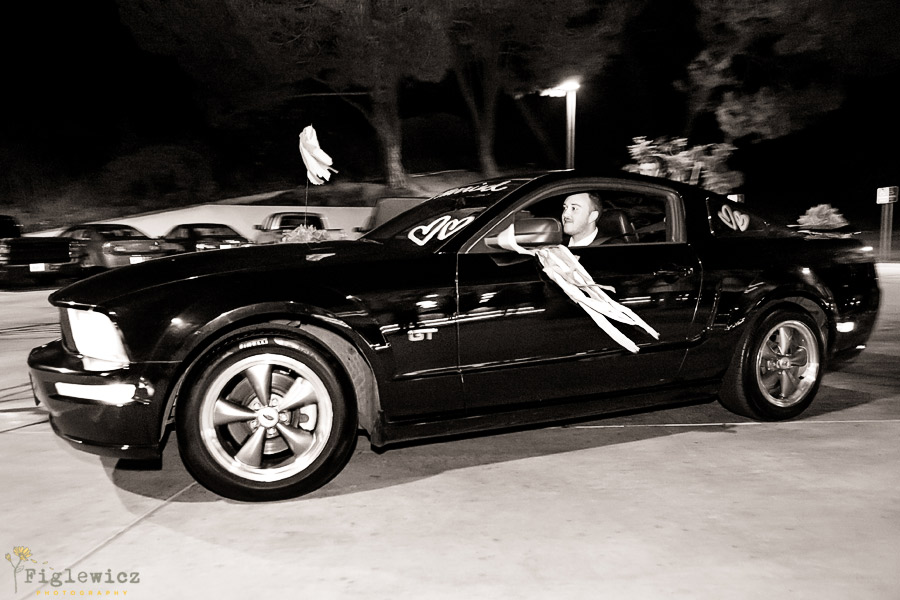 The bride and groom going off in style in Jeff's cool car!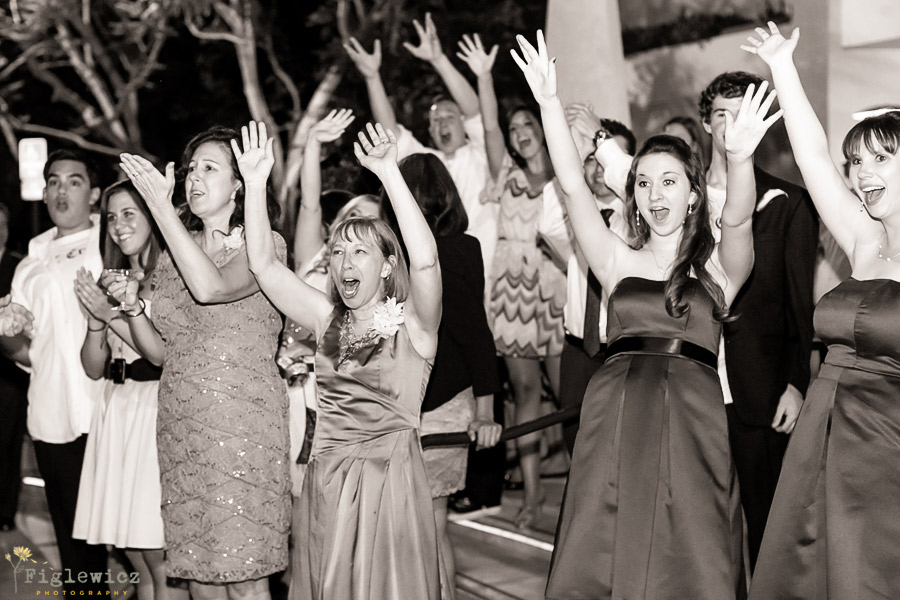 We loved the send off!  All of us were so moved by such a beautiful day.  It was really special for us to get to be there for it all.  Lauren and Jeff, we know you are going to love this next phase of life and we will be supporting you every step of the way.  Enjoy married life!!!!  We think you're going to like it.  A lot.
Again, a special thanks to all of the vendors, family, and friends who helped put this wedding together!
Ceremony – South Coast Botanic Gardens
Reception – Norris Pavillion
Cake – Kings Hawaiian Bakery
Dress – Bridal Elegance
Caterer – Critics Choice