Diana and Jimmy are such wonderful people. I don't think their is anyone that doesn't love them.  This first picture is Jimmy's parents backyard!! When they told us they were getting married in his backyard we were excited because we got married in a beautiful backyard too. But we were also nervous! That all changed the second we got there. Their home is gorgeous as you can see. This wedding was unlike any we have shot before. I am very excited to share our photos and tell the story of their very unique and beautiful wedding…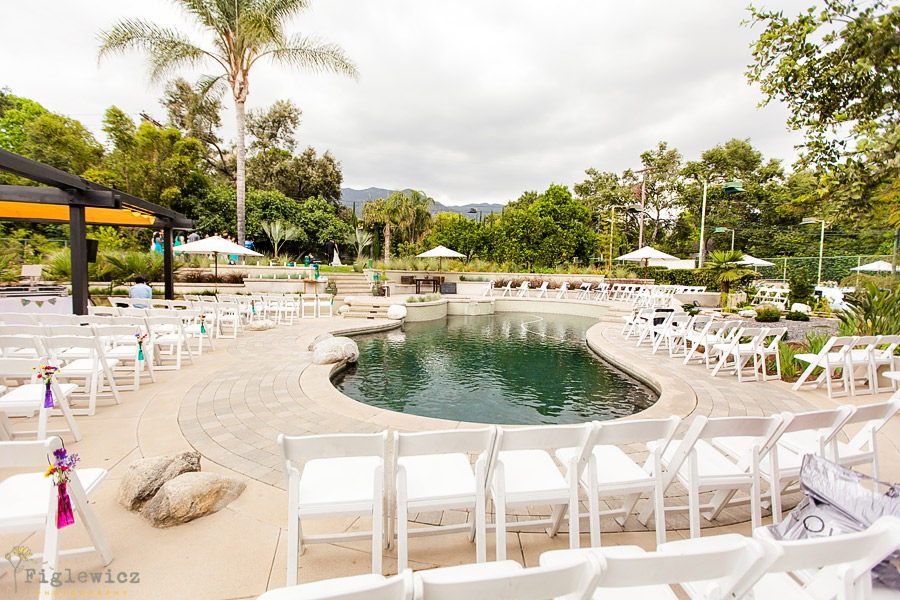 Jimmy and one of his groomsmen spent over 3 years designing and building this amazing estate.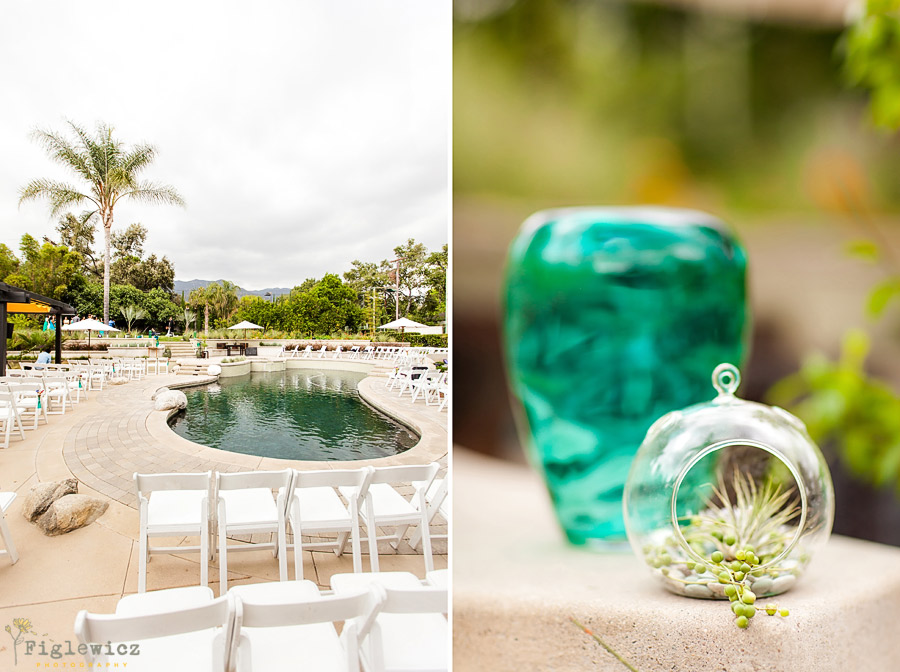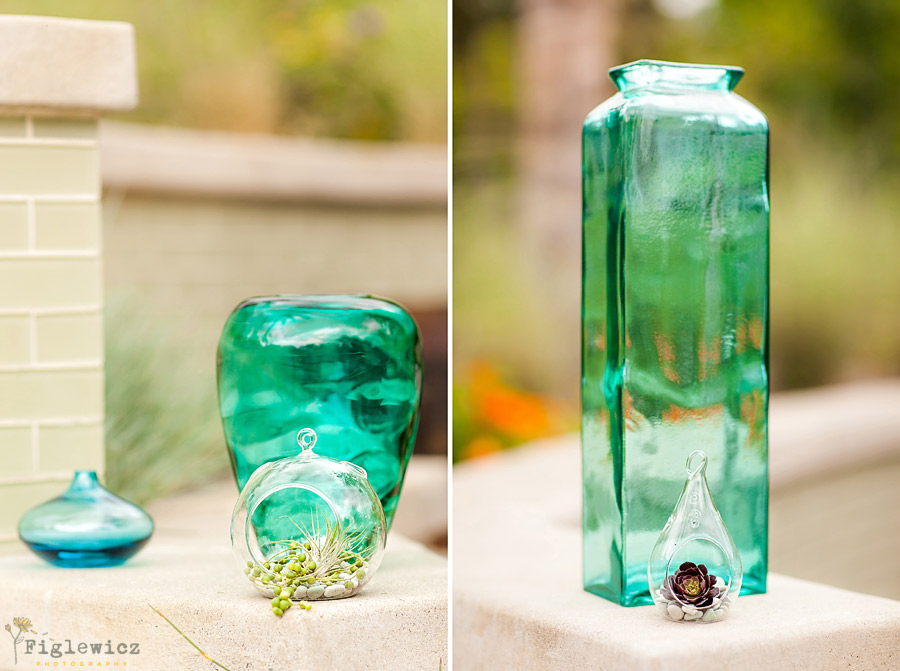 Diana did a fantastic job choosing details that really reflected their life together.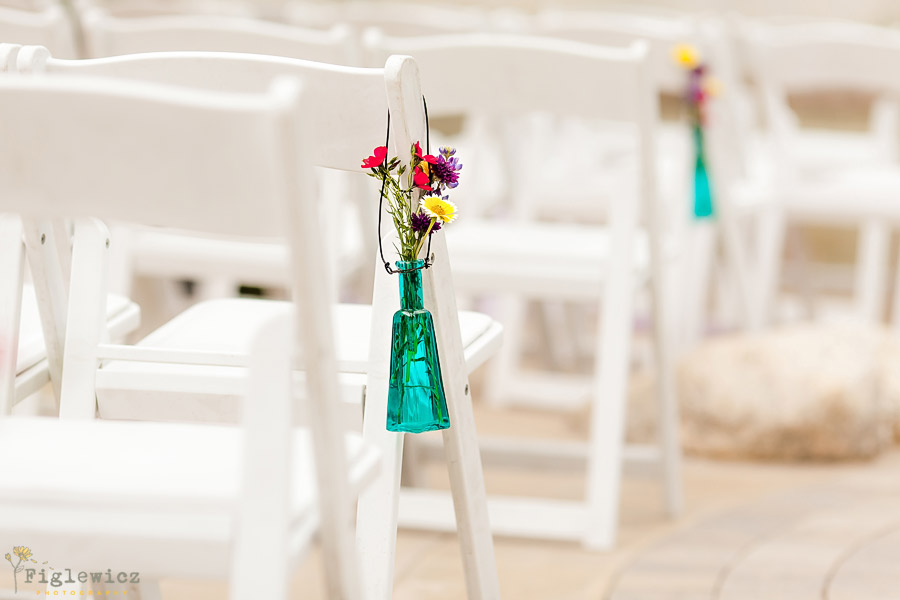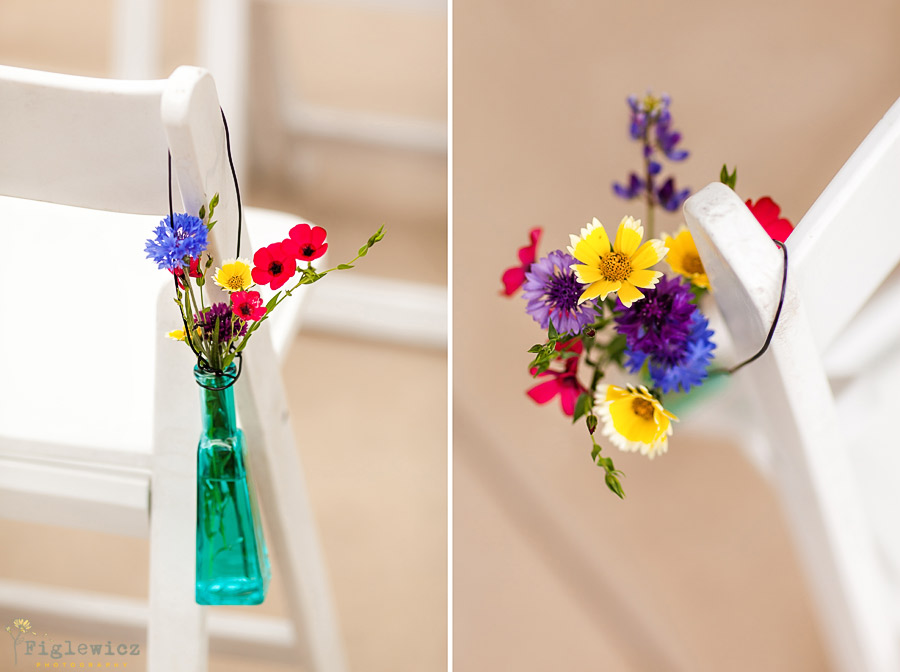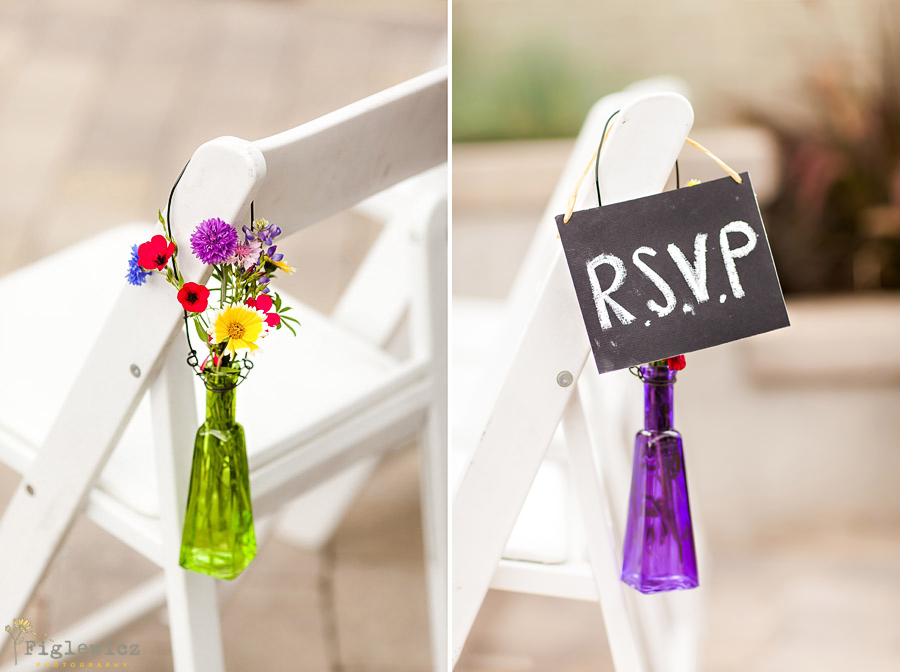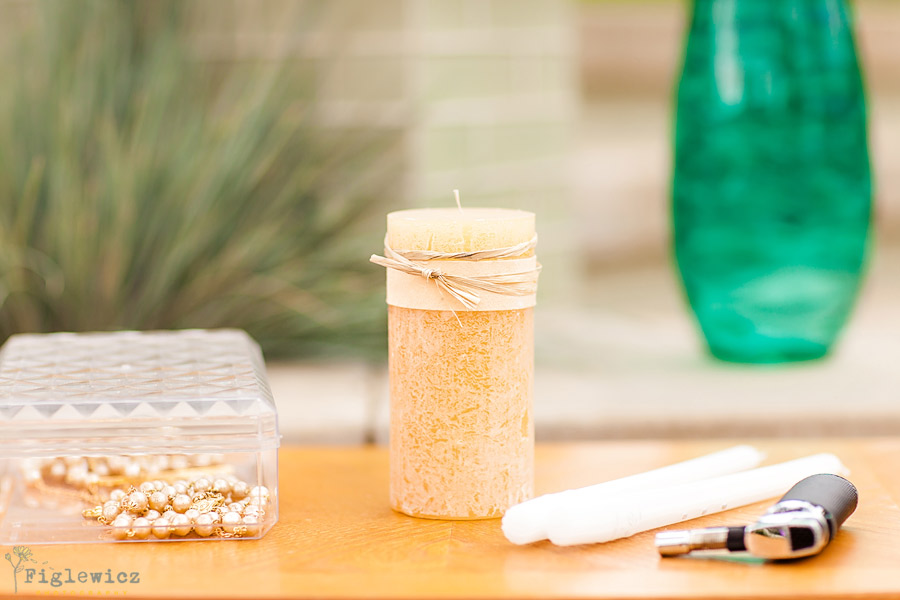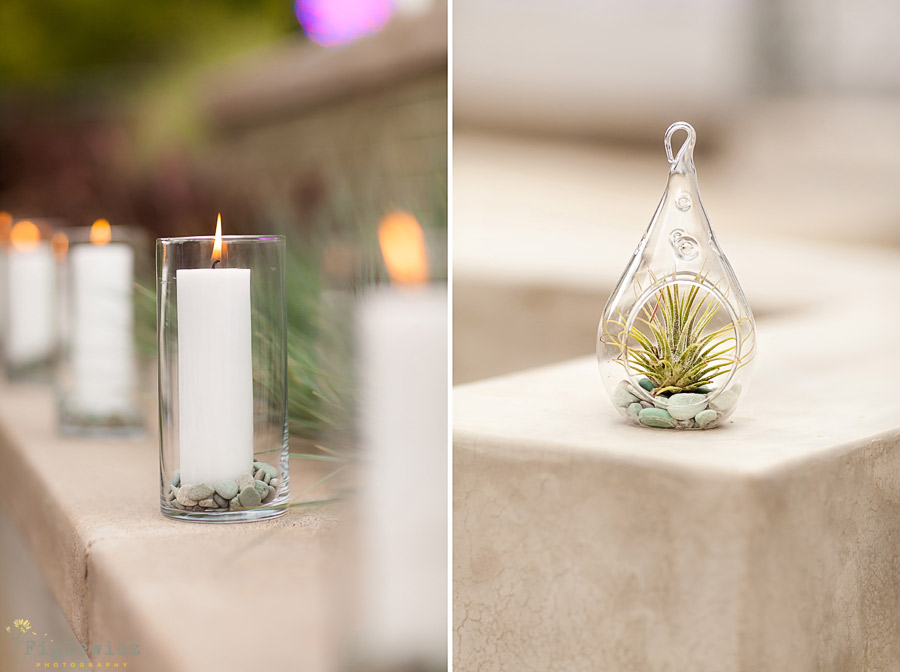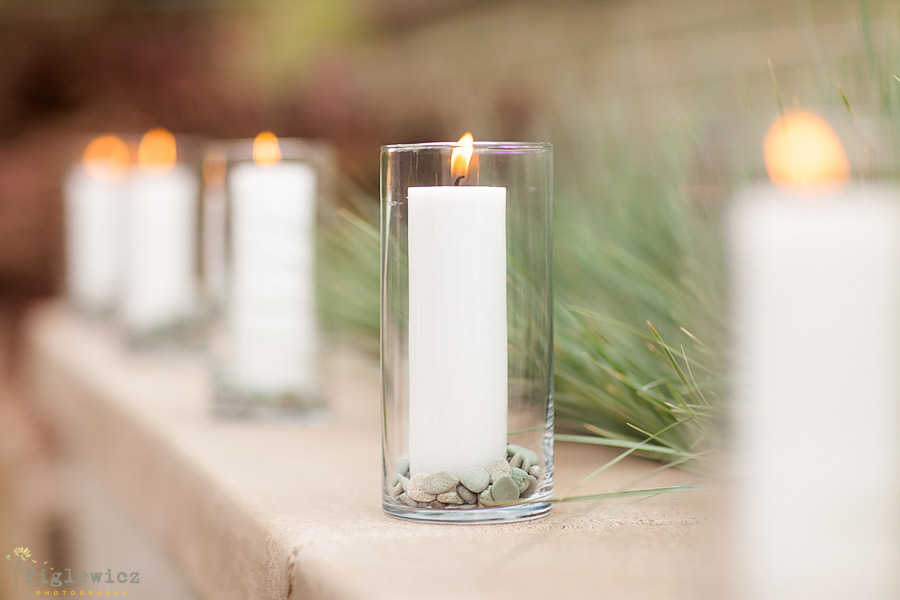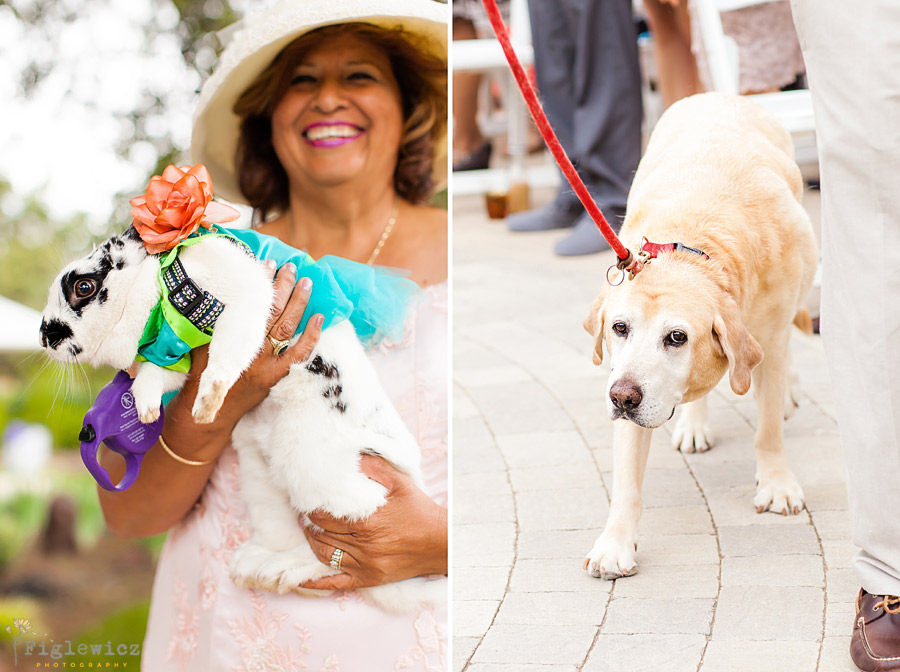 Yes a rabbit! Totally normal!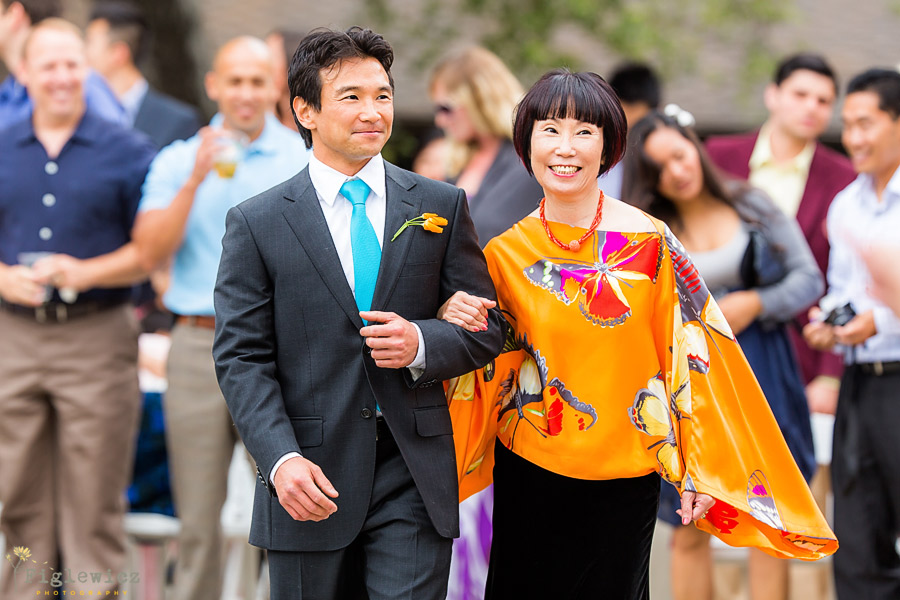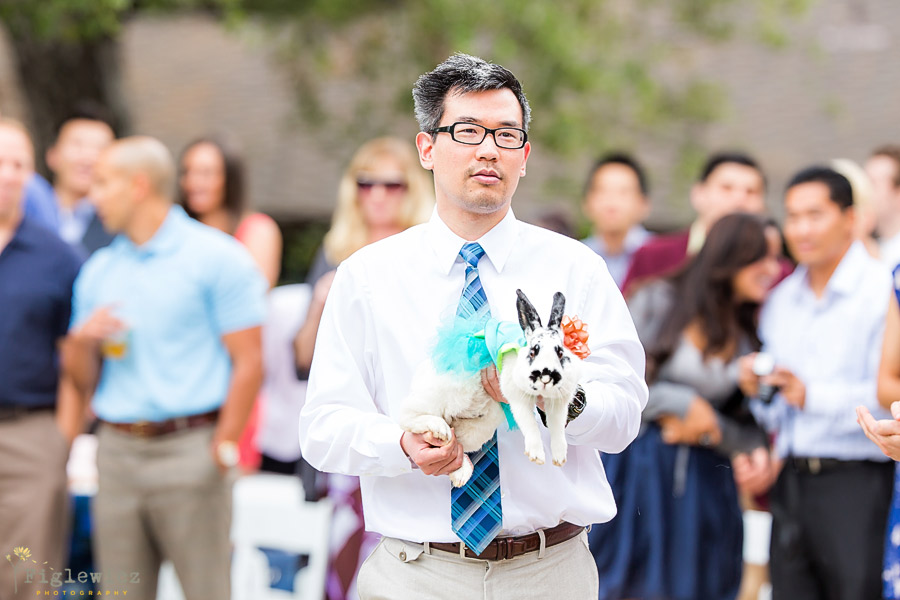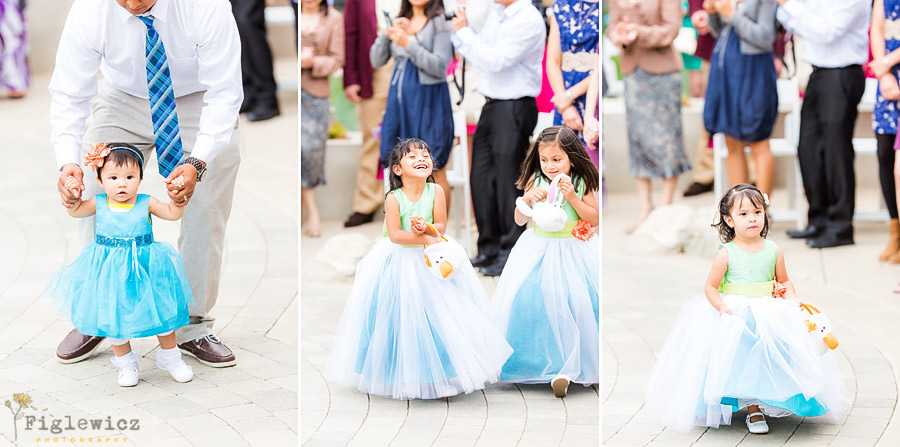 Freakin' adorable!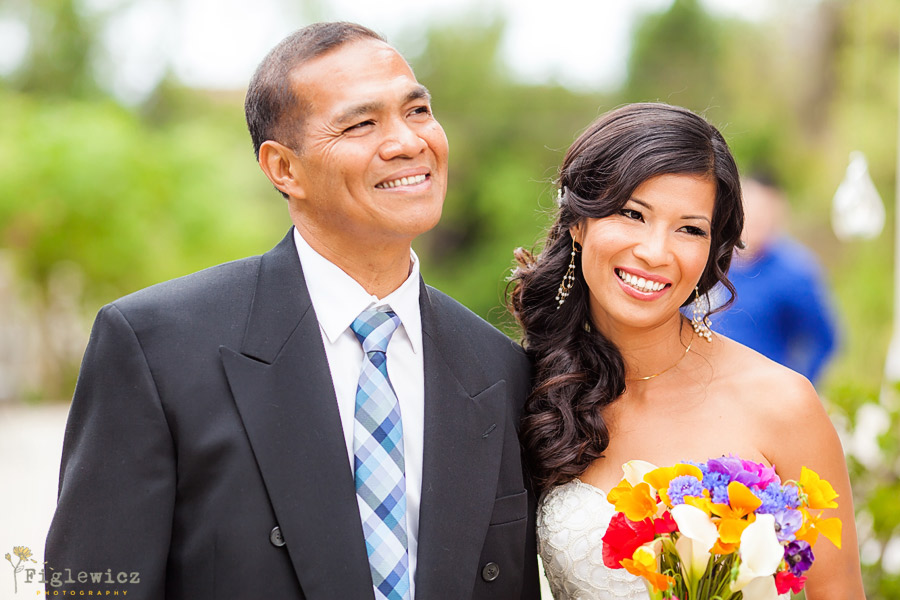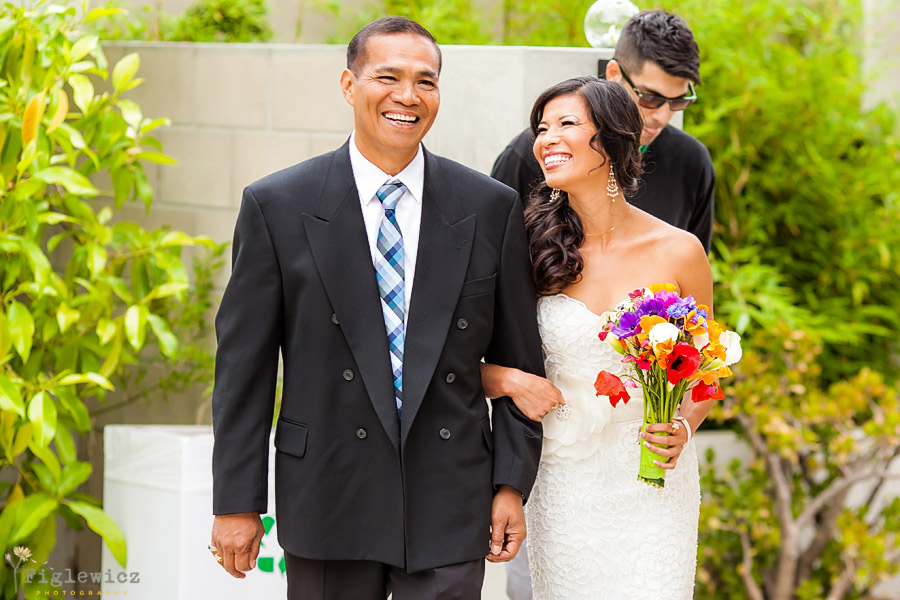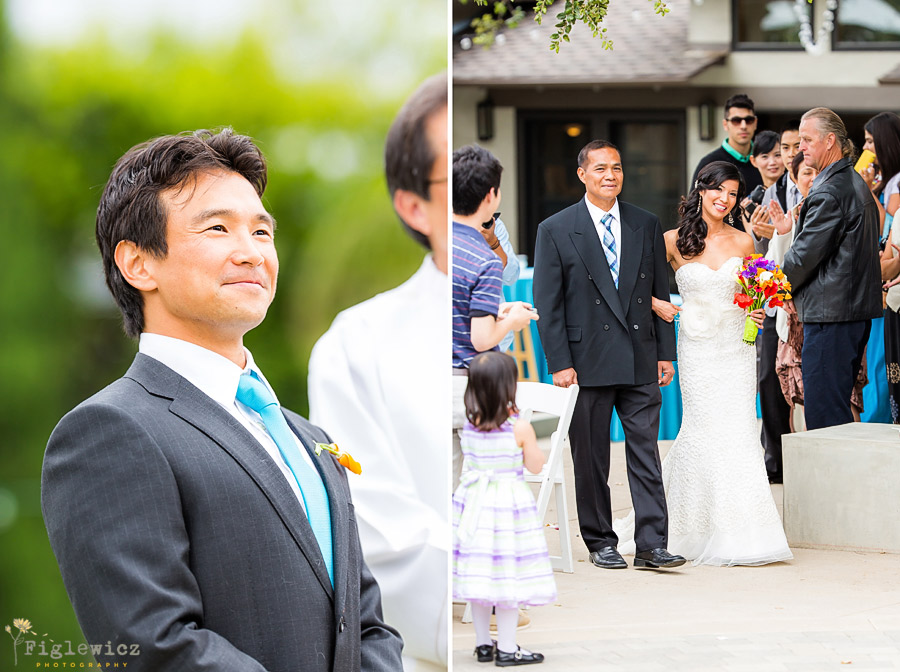 LOVE this!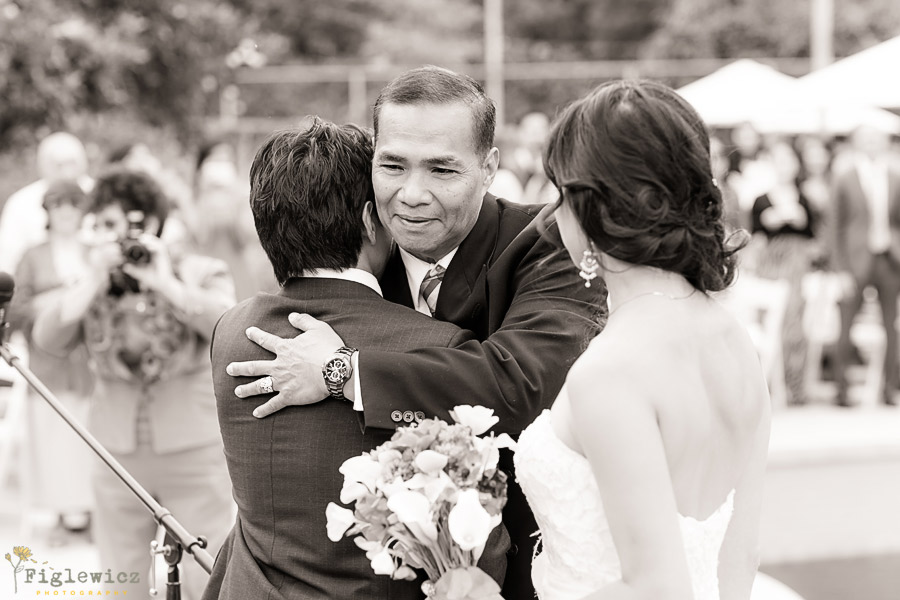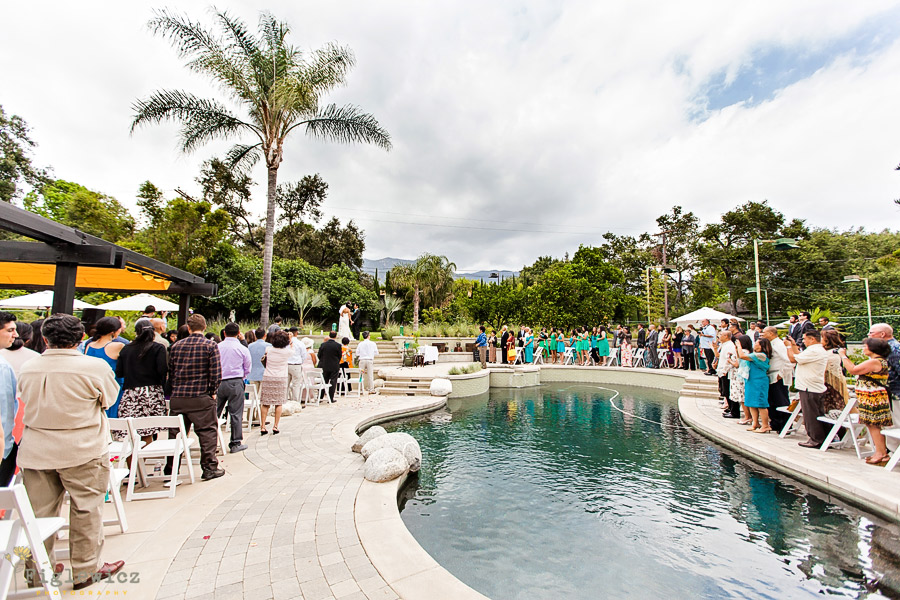 Below I added in what they wrote about each other. Some of you have already read it on their engagement session post, but what they wrote is so cute! I had to share it again!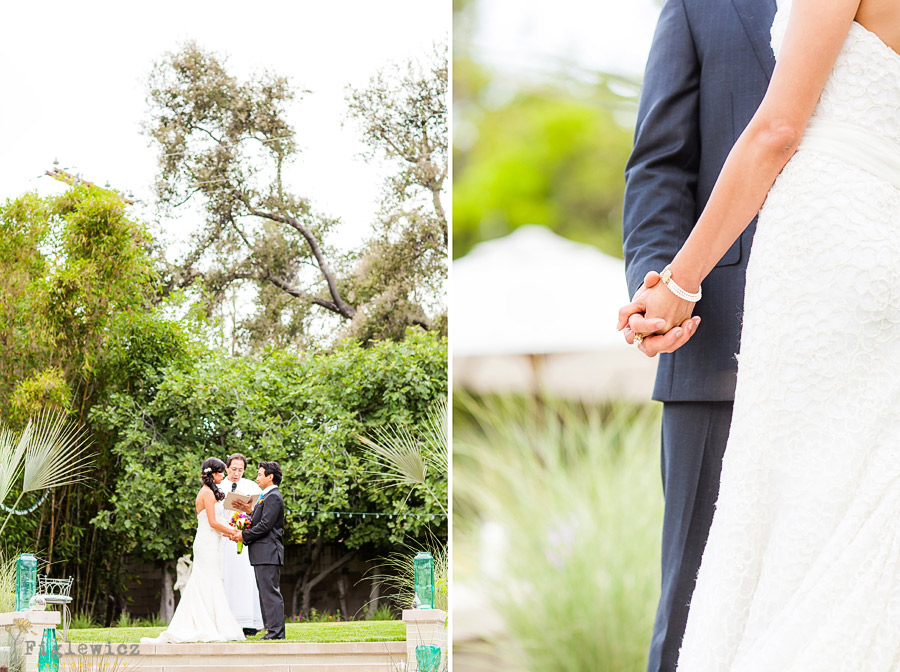 Jimmy makes me laugh. I love his smile and that look he gives me that makes me feel like I'm the most special person in the world. I love his creativity and the rare times that he is very sensitive. Kinda enjoy his sarcasm too. I love that his spontaneity although I understand that this may sometimes not be the best thing, but I really do enjoy knowing that we will live a very interesting and fun-filled life. I feel that we make each other constantly grow and become better people. There is much much more but I figure you get the idea…… -Diana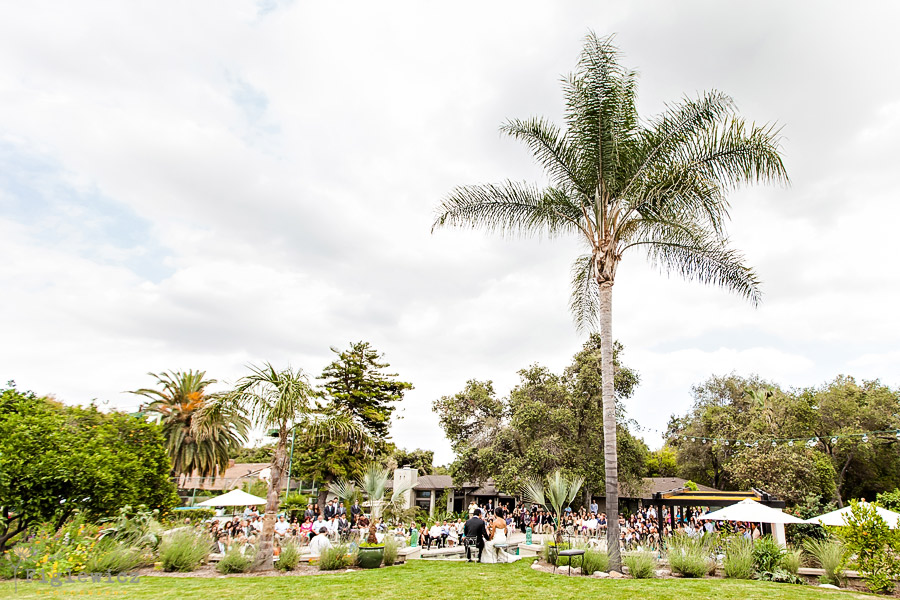 I love that Diana's actions are driven by her heart. She is a kind hearted individual who loves sharing her love and being loved more than anyone that I have ever known. I love that her lying skills are horrendous and thinking about it makes her so uncomfortable she starts squirming and ends up always just telling the truth. I love that she is brave and tough and yet one of the most sensitive and fragile souled people I have seen. I love her old fashioned senses of love and how people should be treated. I love how she possesses the ability to turn any horrible situation into a potentially fun or harmless one. I love her big, genuine, and highly frequent laughs and smiles that seem like they have all just been waiting to burst out of her for years. I love her care for her family and sense of responsibility to people around her. I love how the emotions within are always poorly hidden and always given away by the expressions on her face. I love how she receive so much enjoyment from giving and sharing. I love how she can be woken in the middle of the night sleep deprived and exhausted and still gift me an effortless and genuine smile. I love how the worth of any material object is measured by the depth of the sentimentality. I love how resilient her personality is and how she is able to battle through situations I would have crumbled in. I love how she takes that damned rabbit of hers everywhere she goes… sort of. I love her family and how they generate such a sense of warmth and love when they are together. I love her young heart and how she makes everyone around her feel young and energized when she is around. I love how she enjoys all the little things and how special anything could possibly be. I love how she always takes all my sandals and all of my most comfortable clothes. I love how she is the most beautiful right when she wakes up in the morning with her sleepy, dreamy eyes. -Jimmy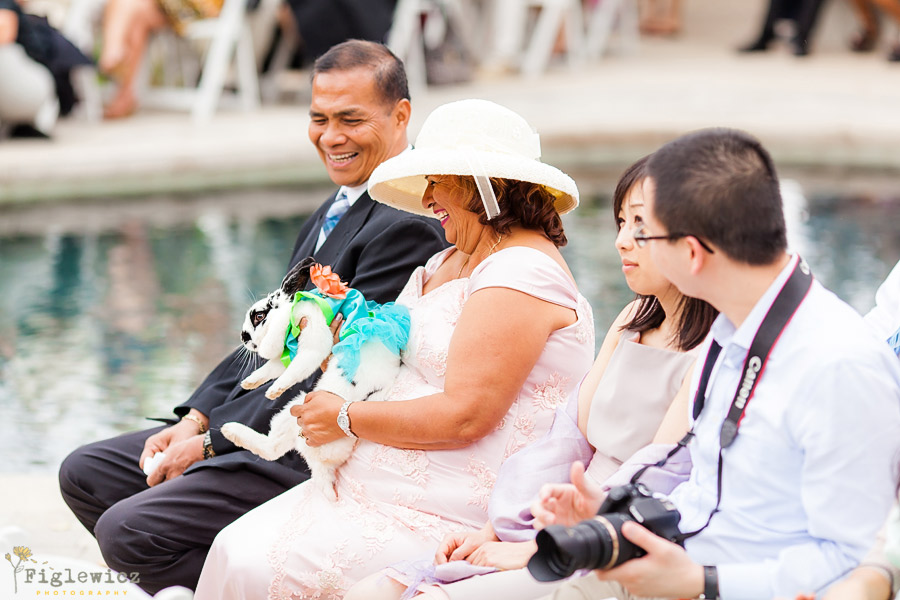 Oh, and she's potty trained! Molly, sat on Diana's mom's lap through the whole ceremony!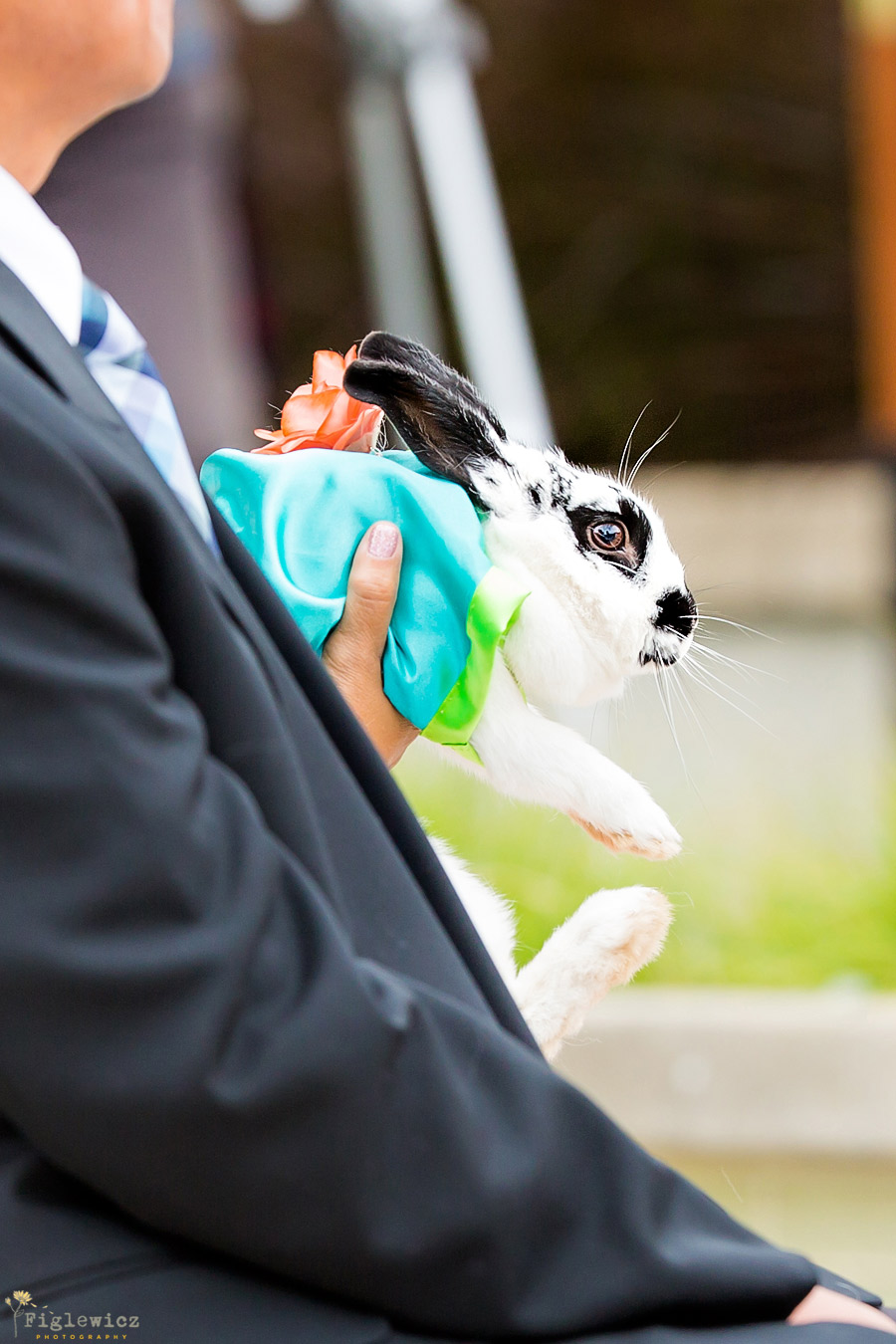 So we thought she deserved one more photo!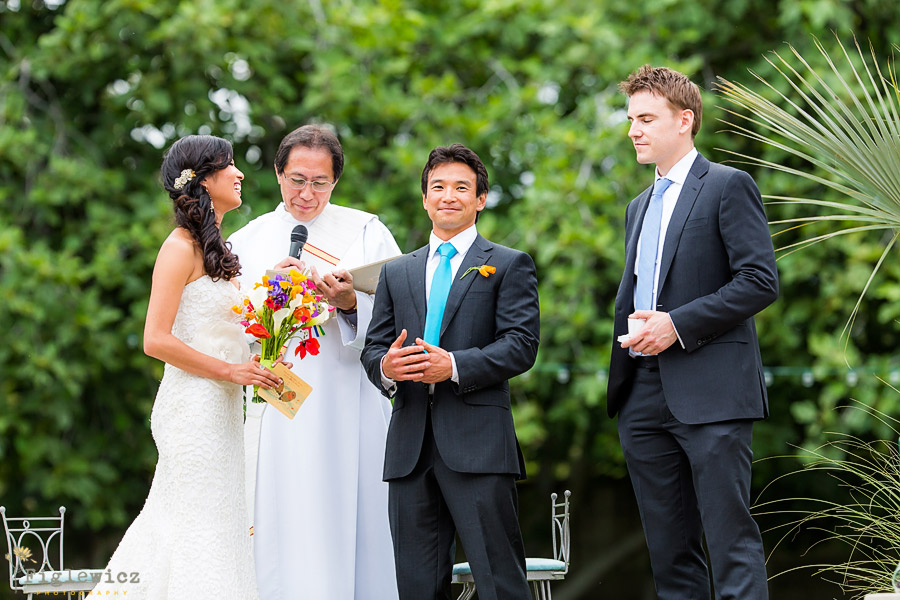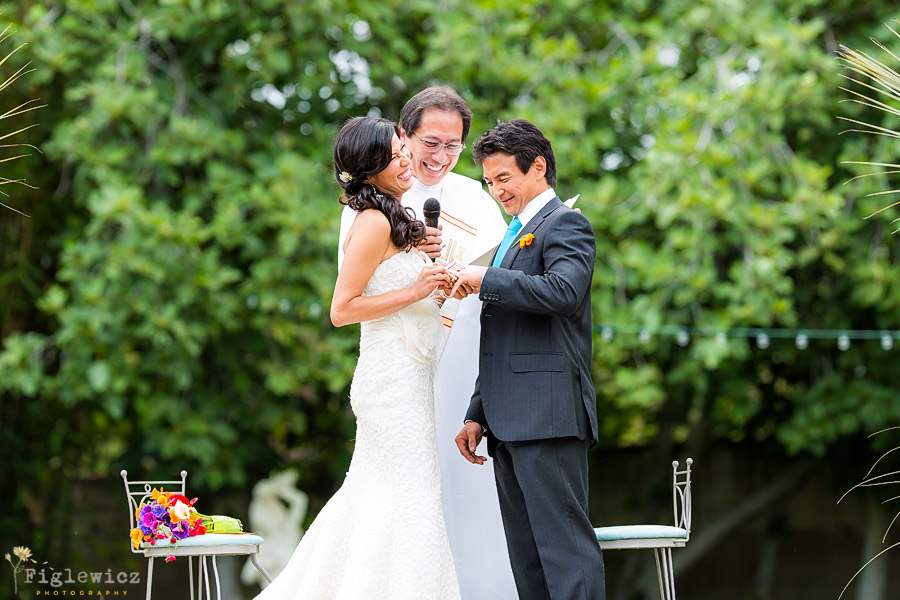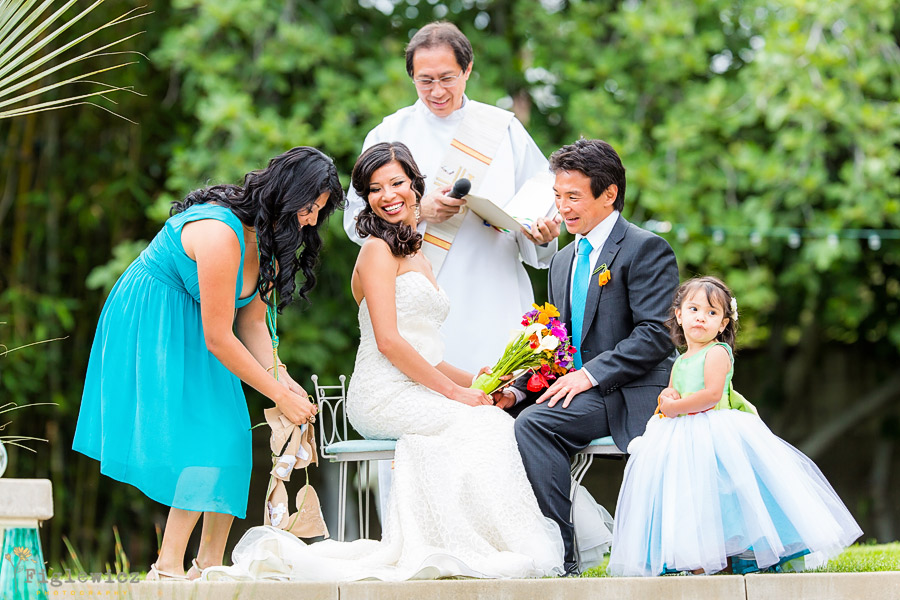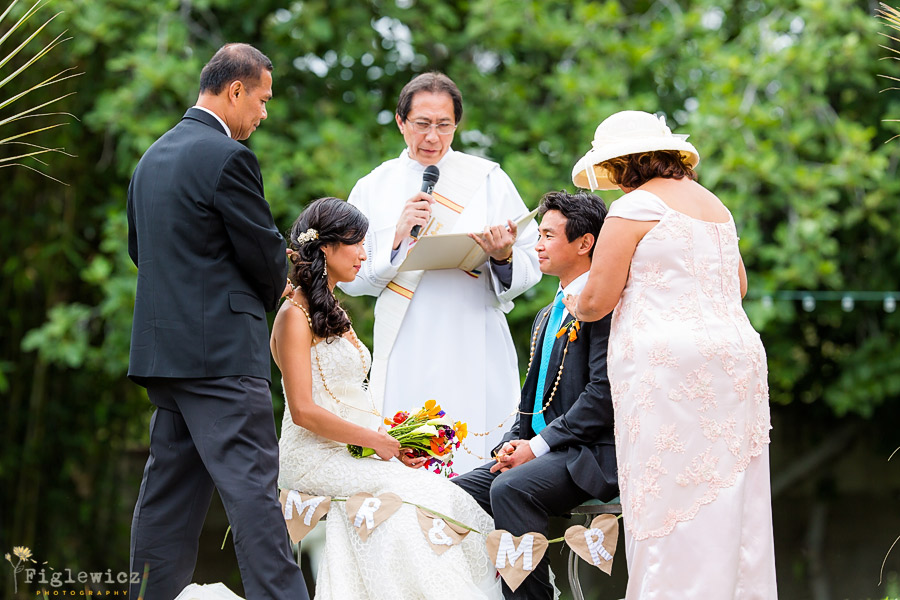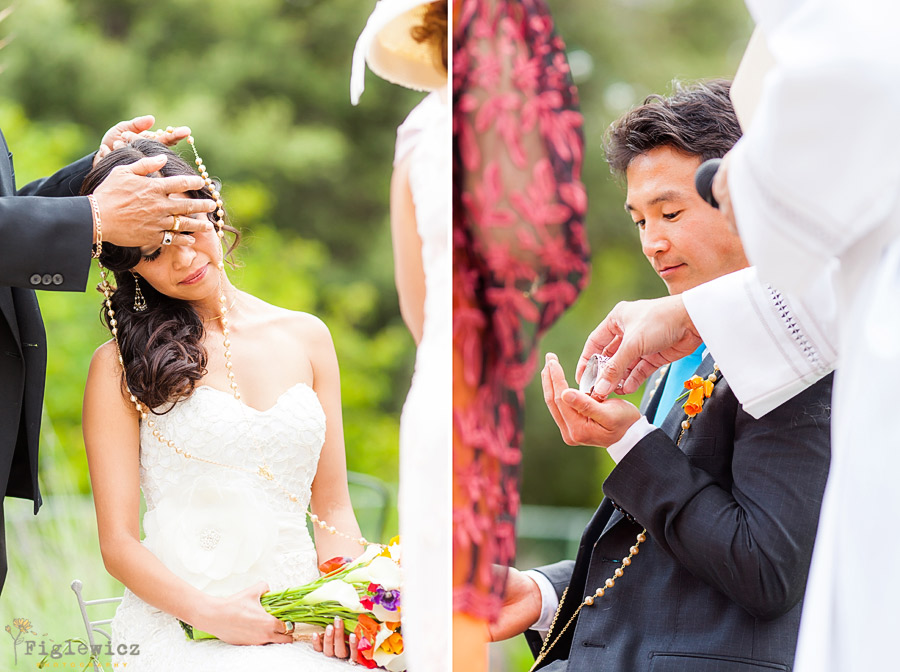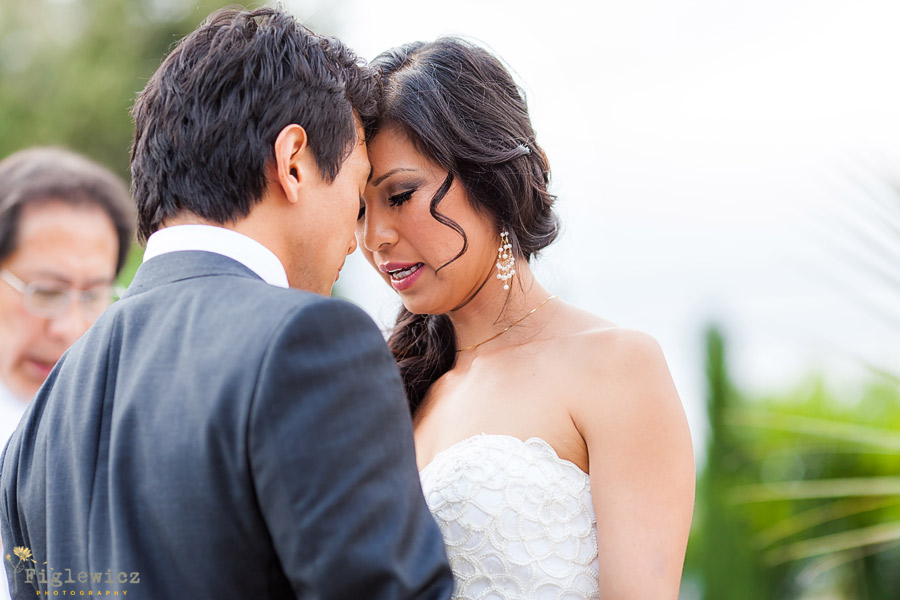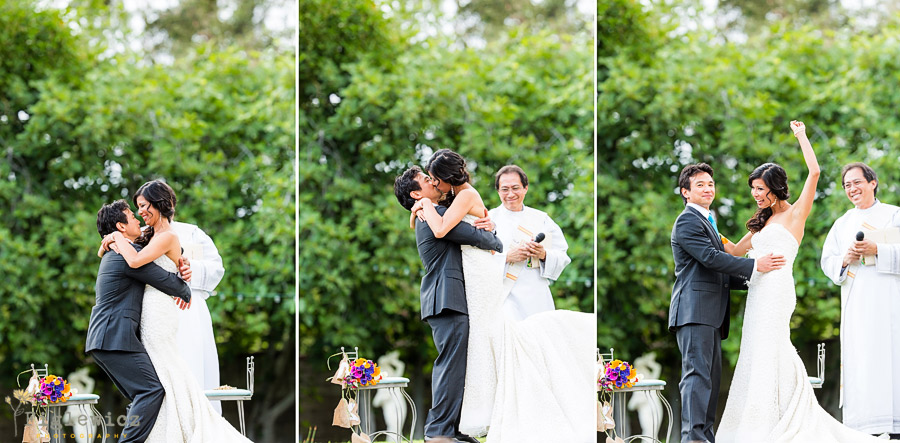 Yay! Let the fun begin!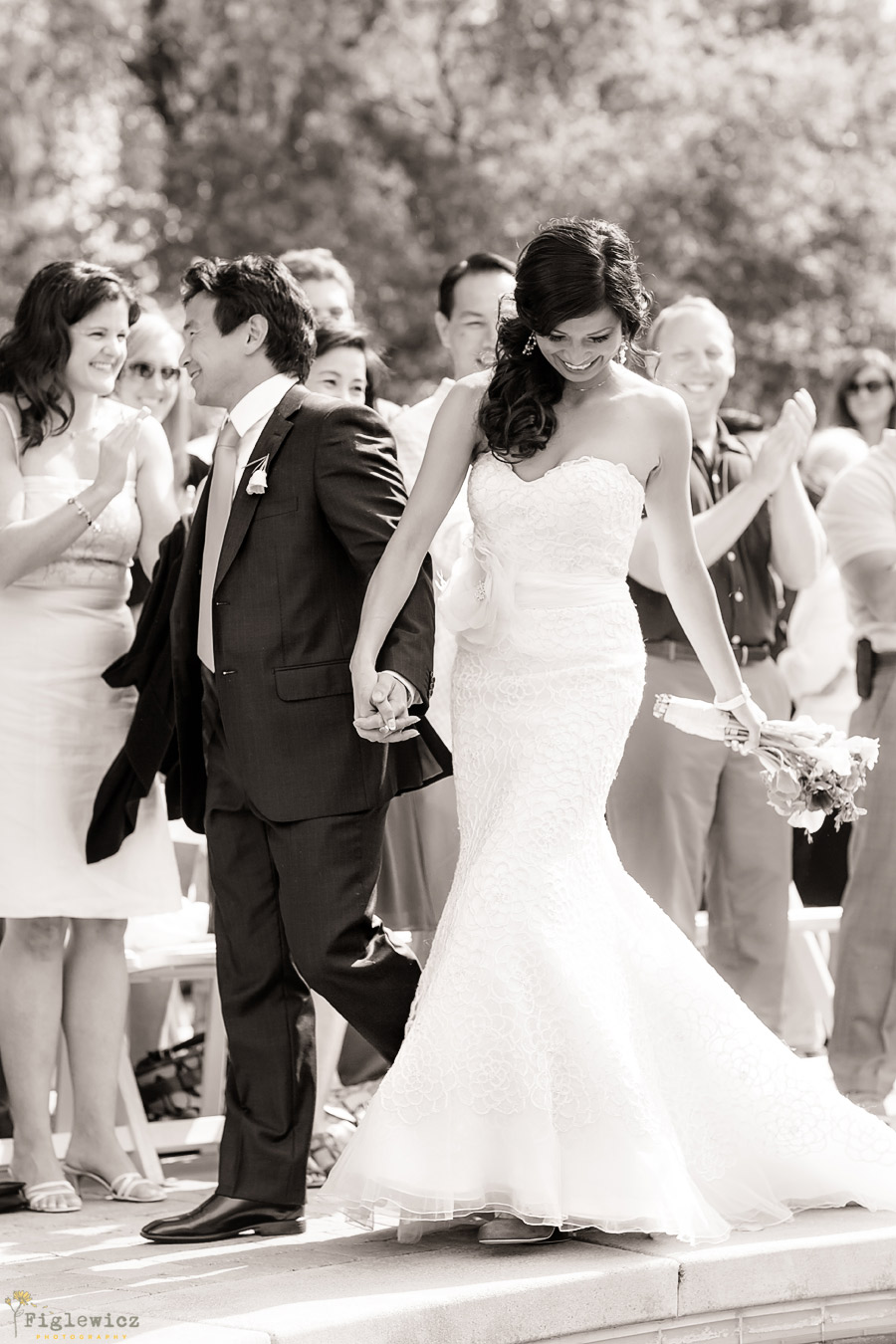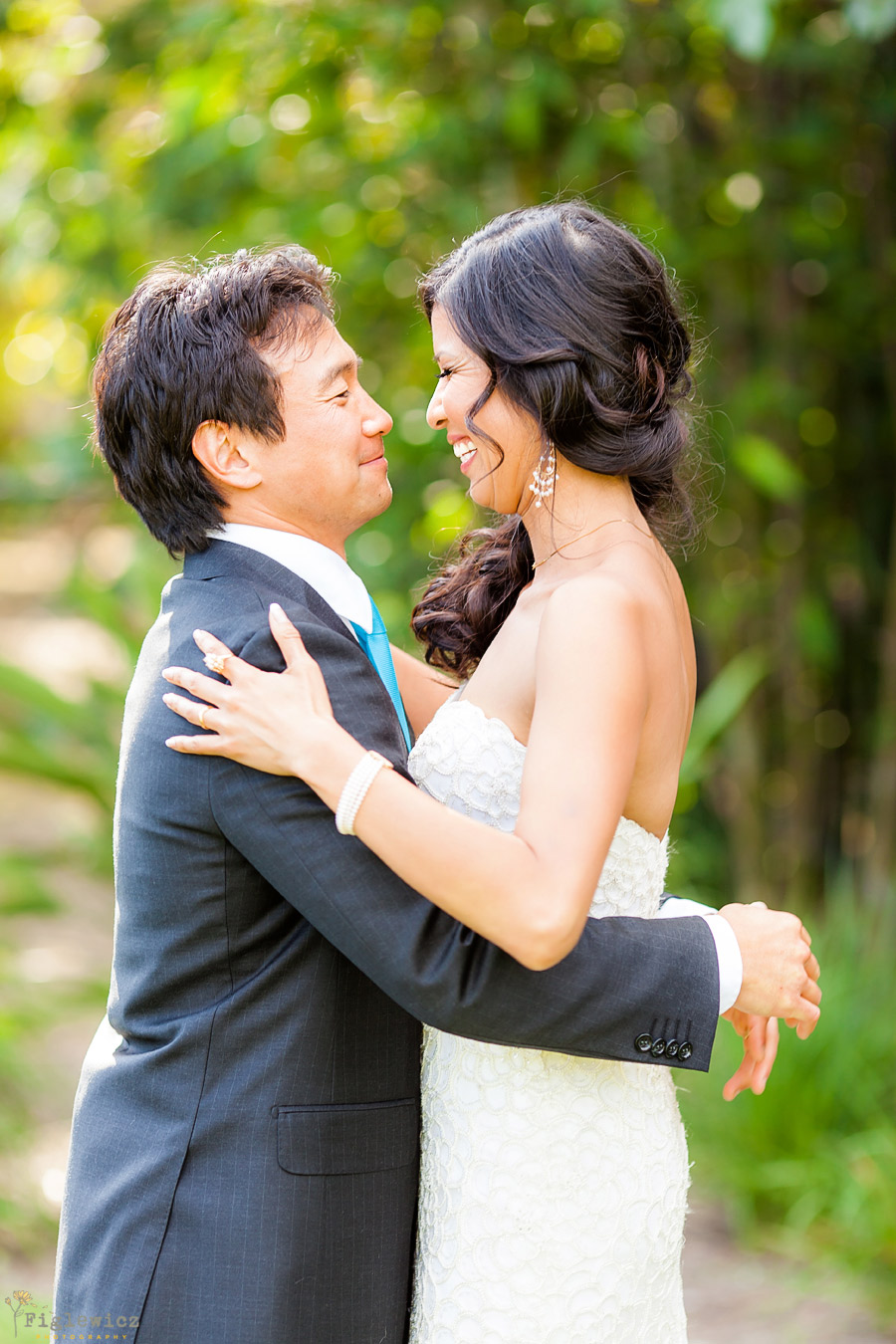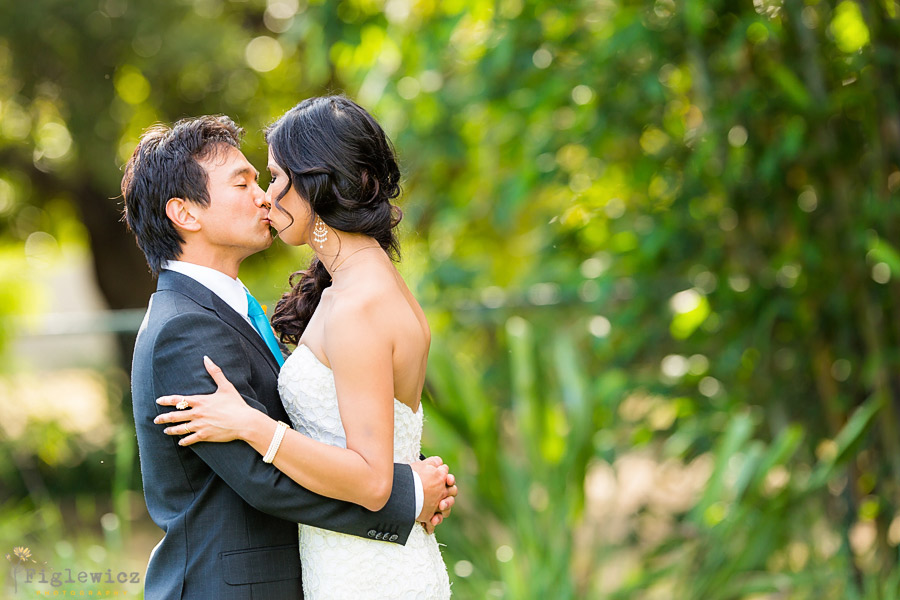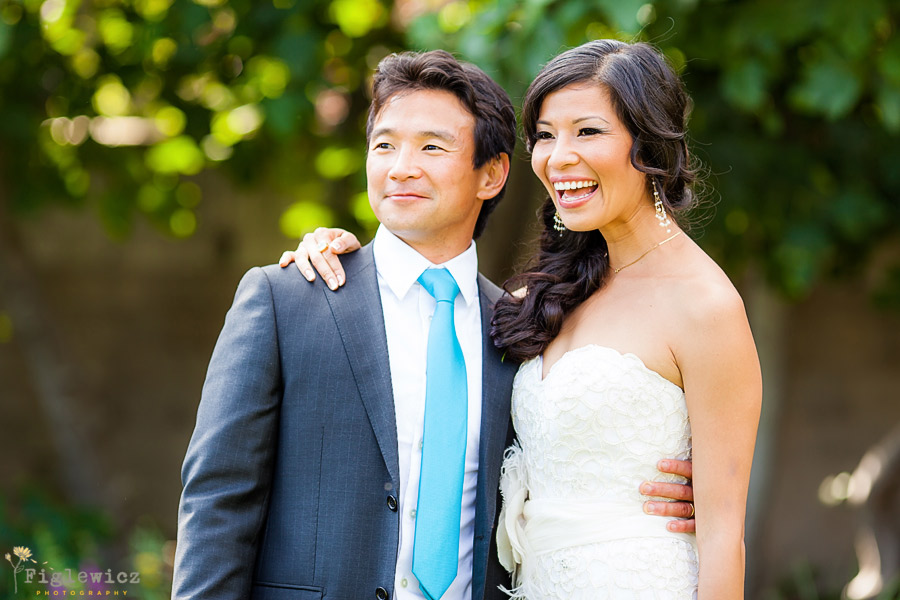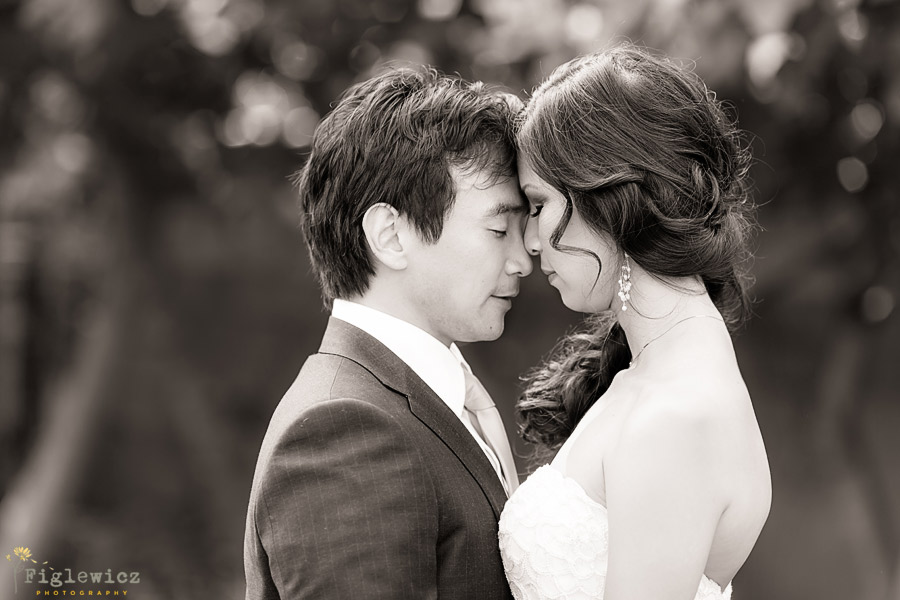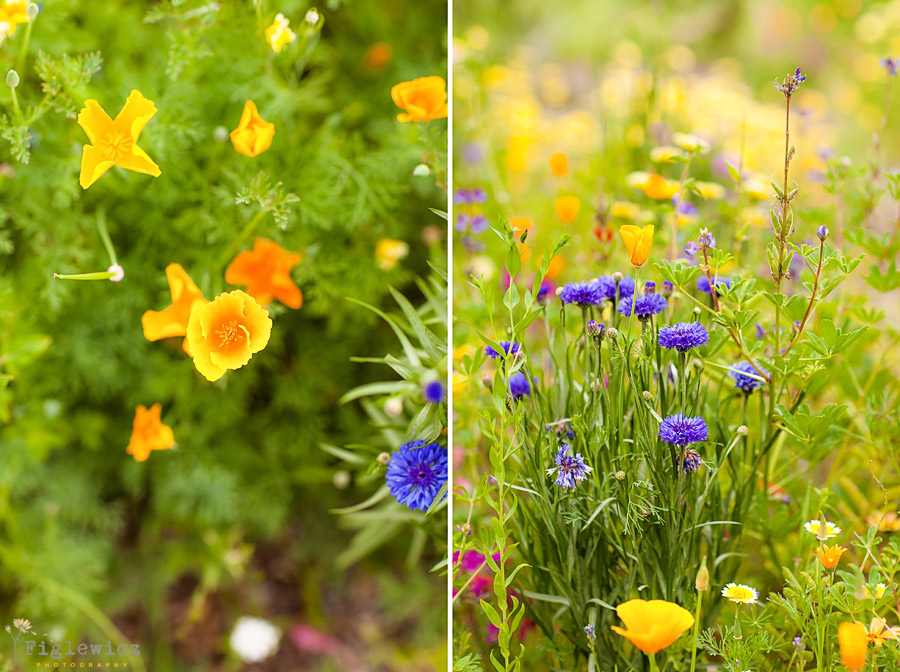 Jimmy's wildflower garden is beautiful!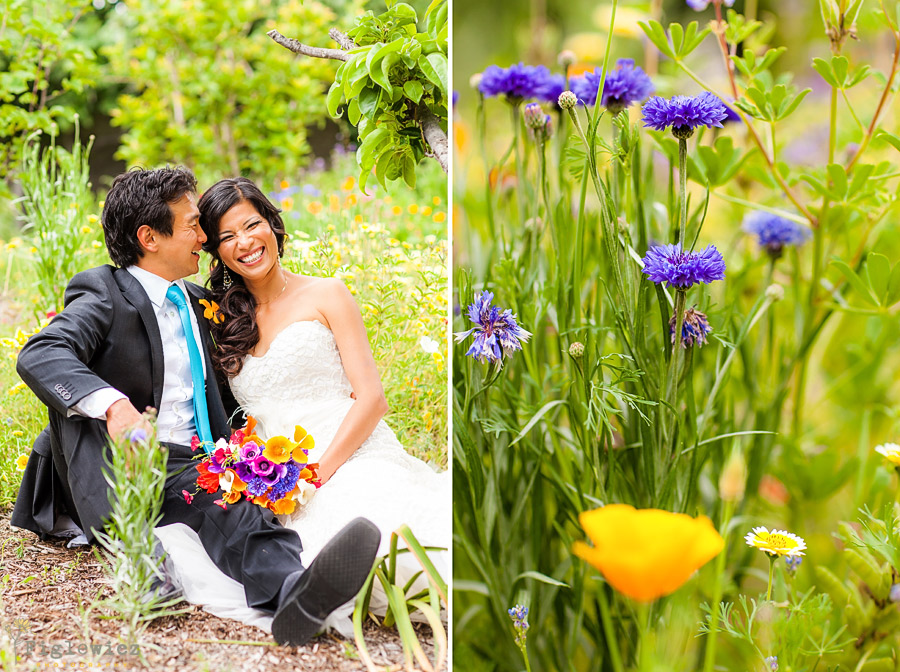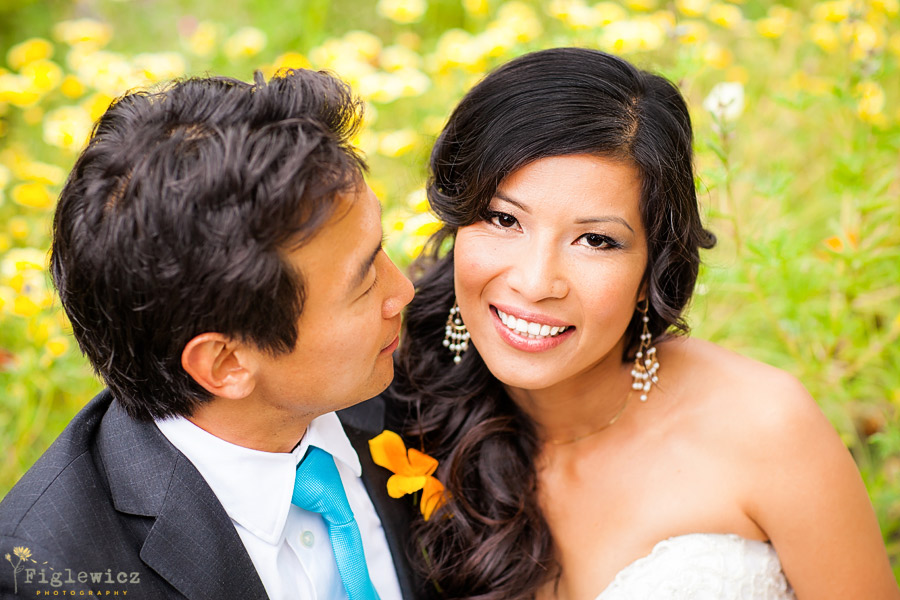 But not as beautiful as Diana!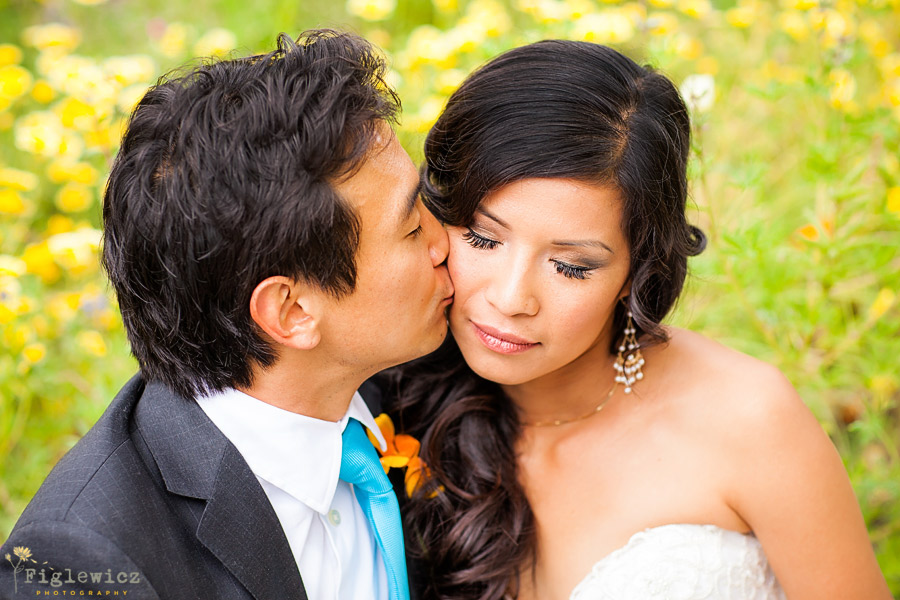 Perfect place to be still!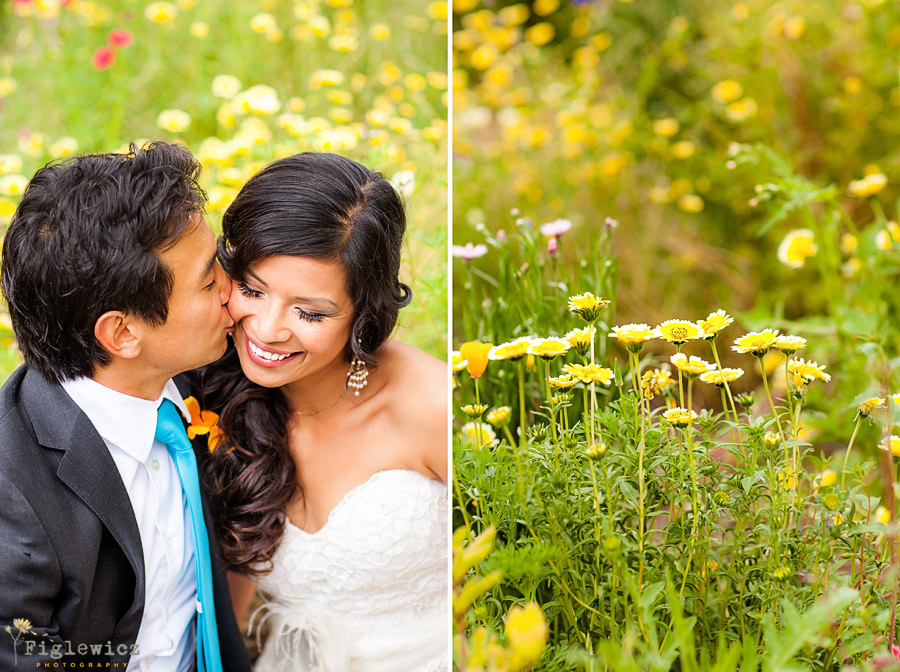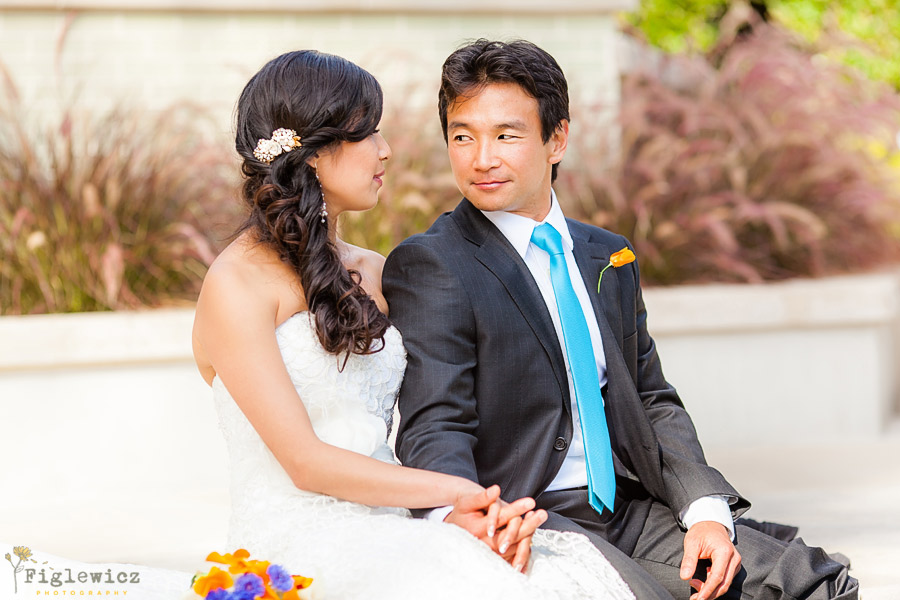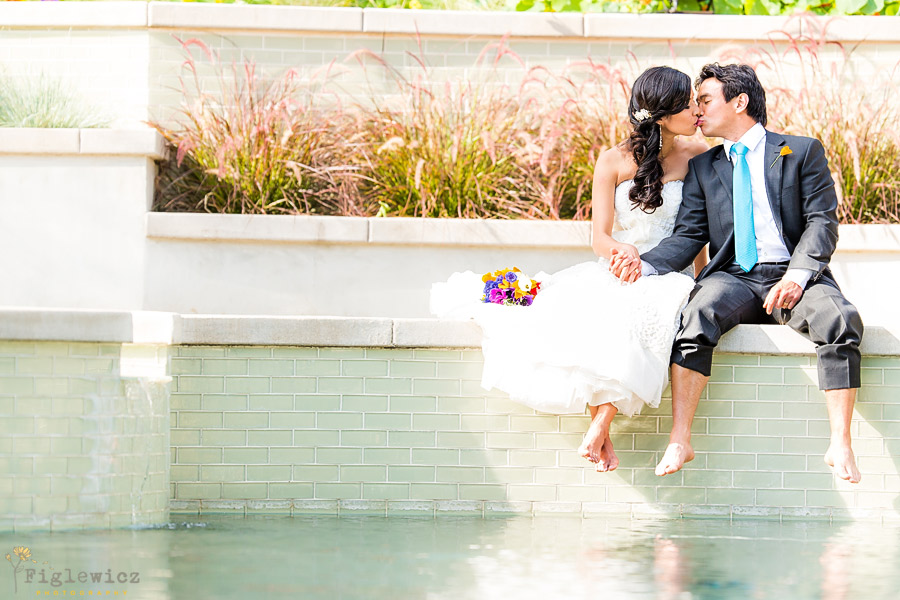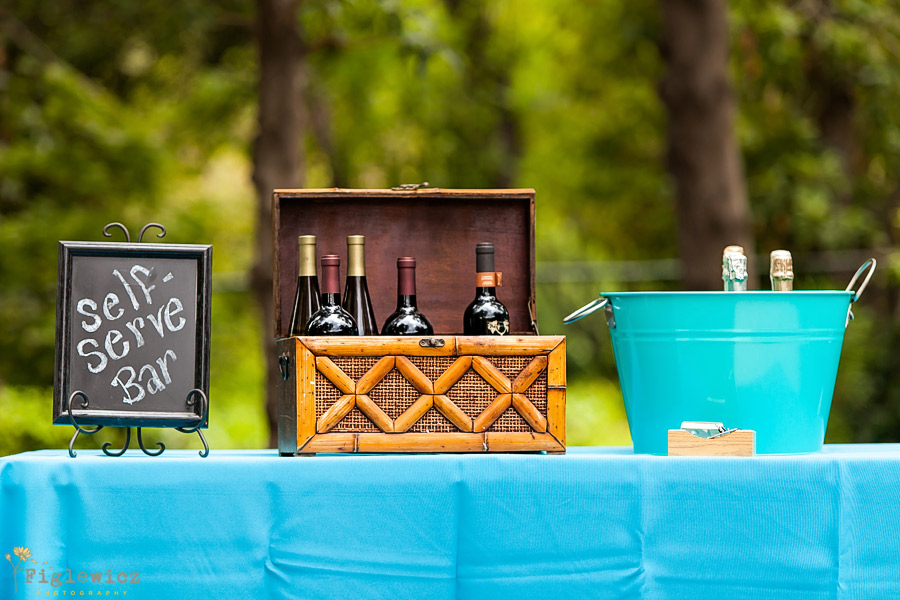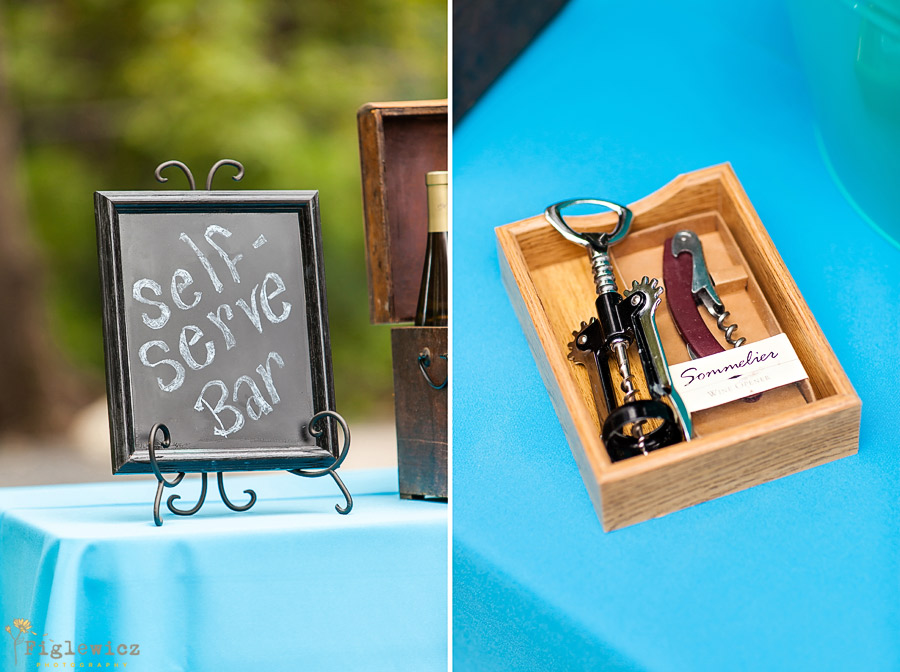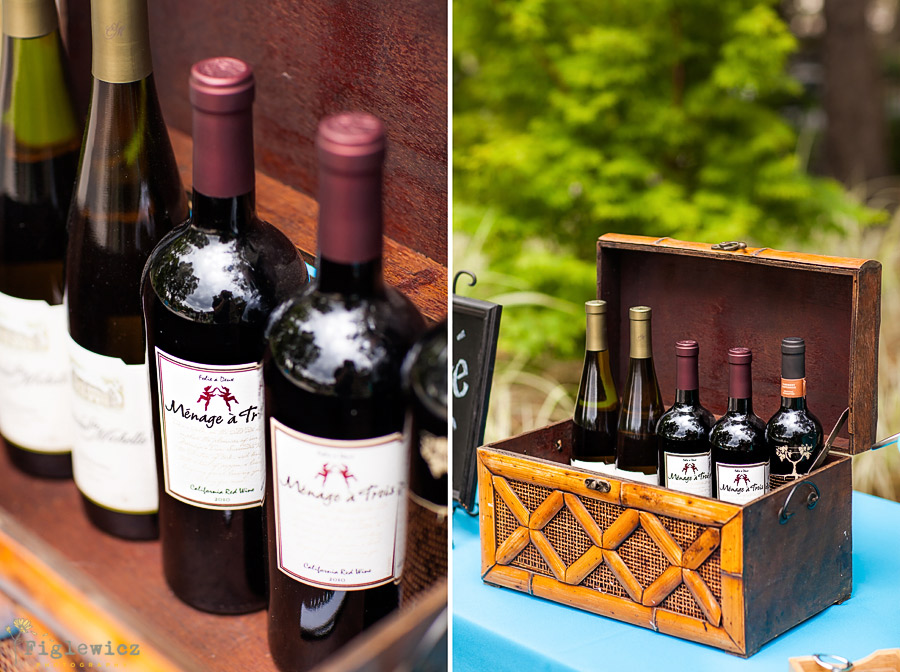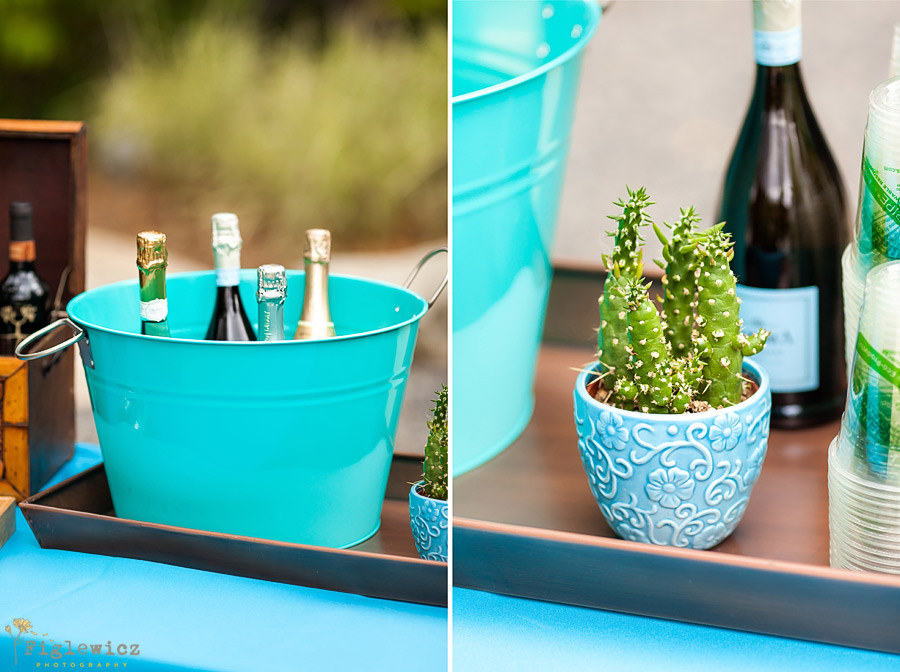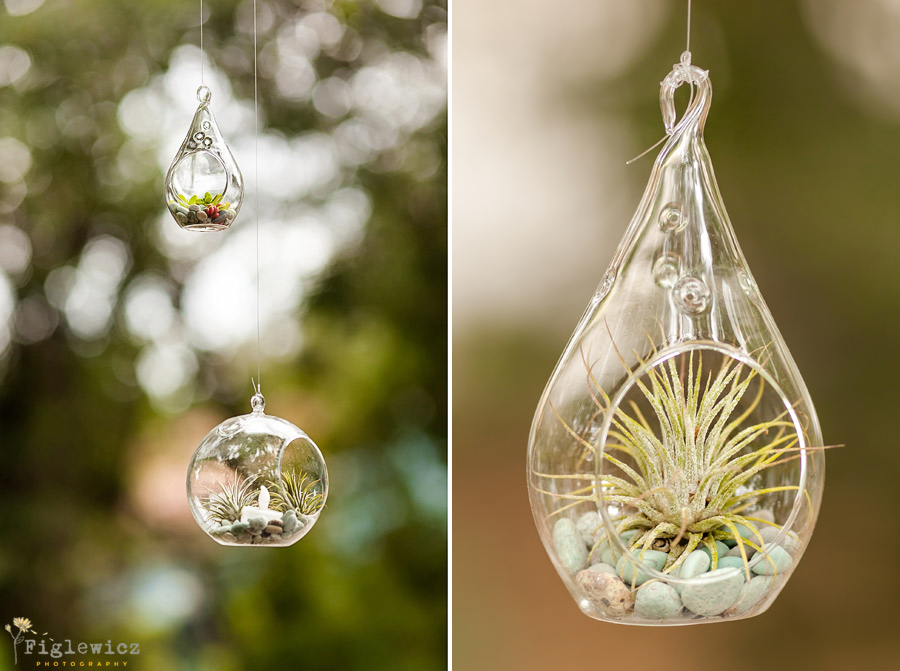 I LOVE these!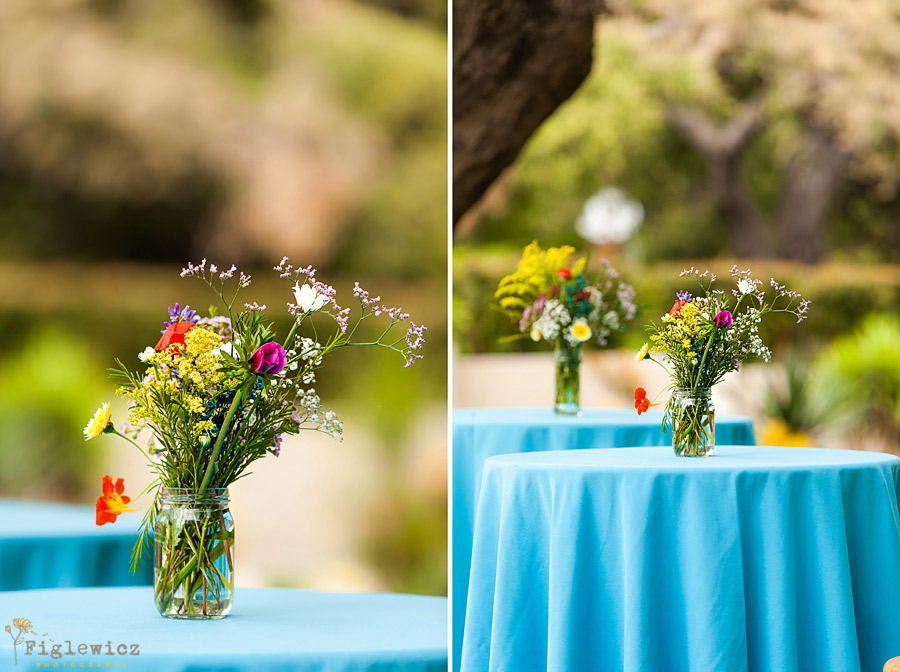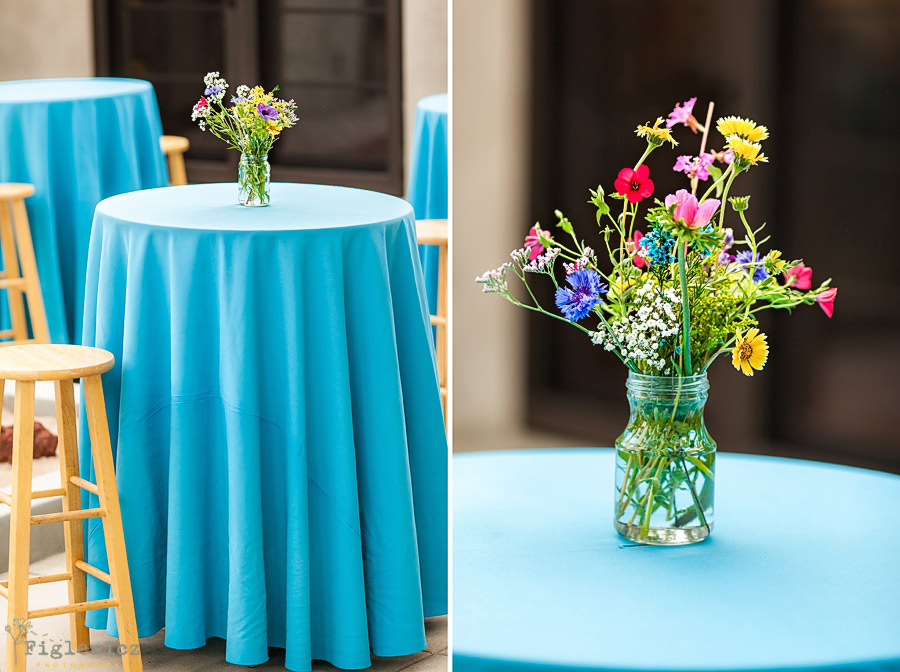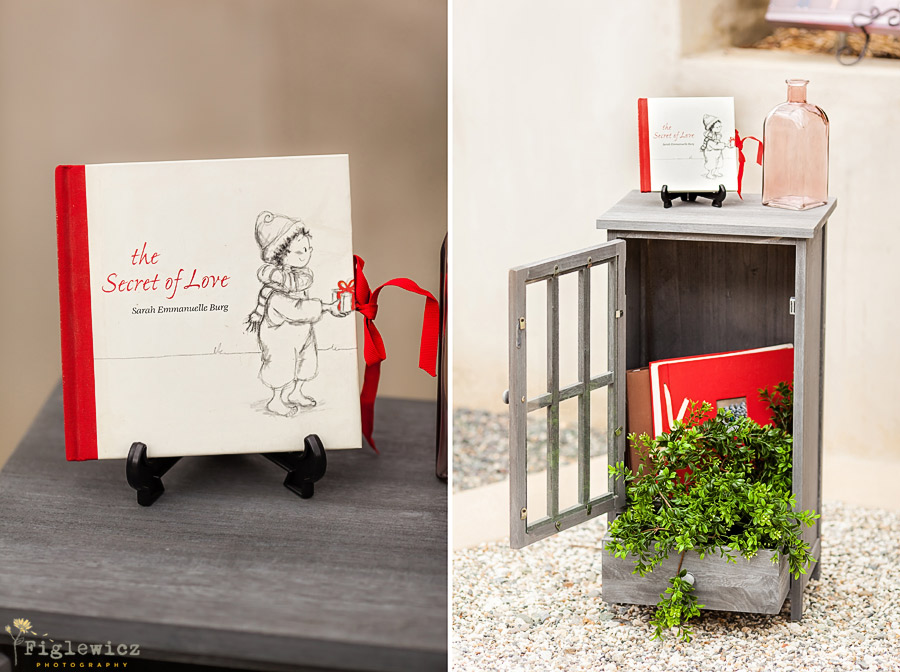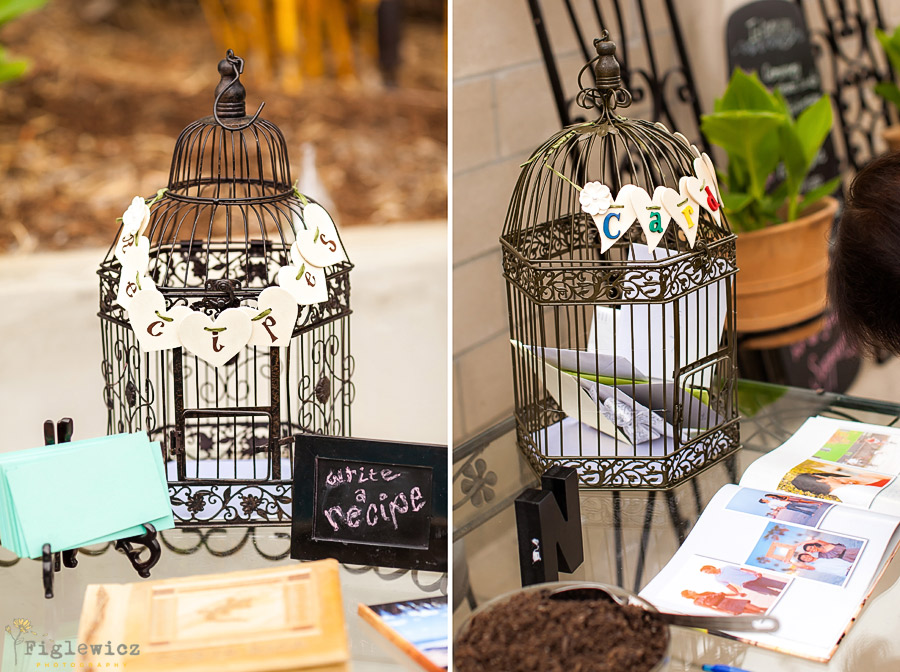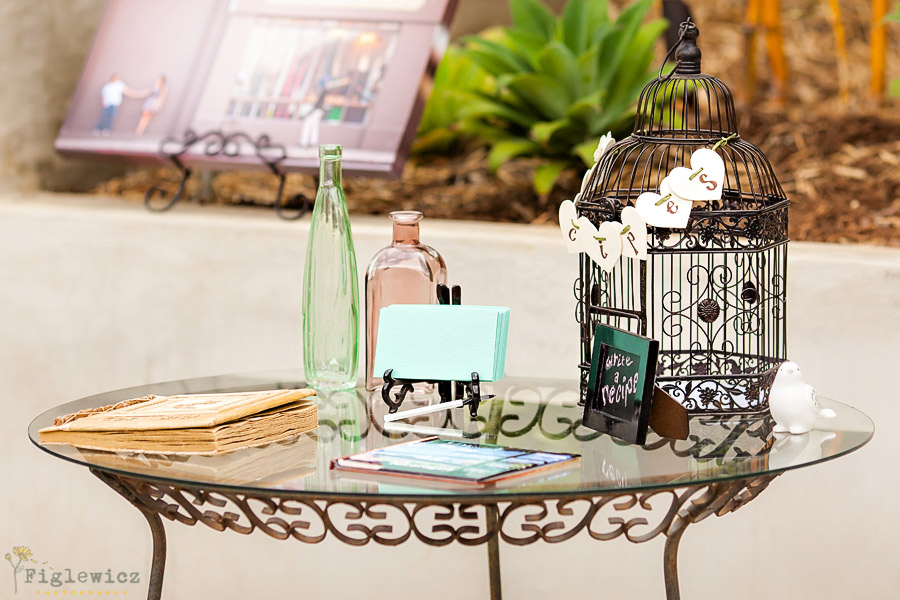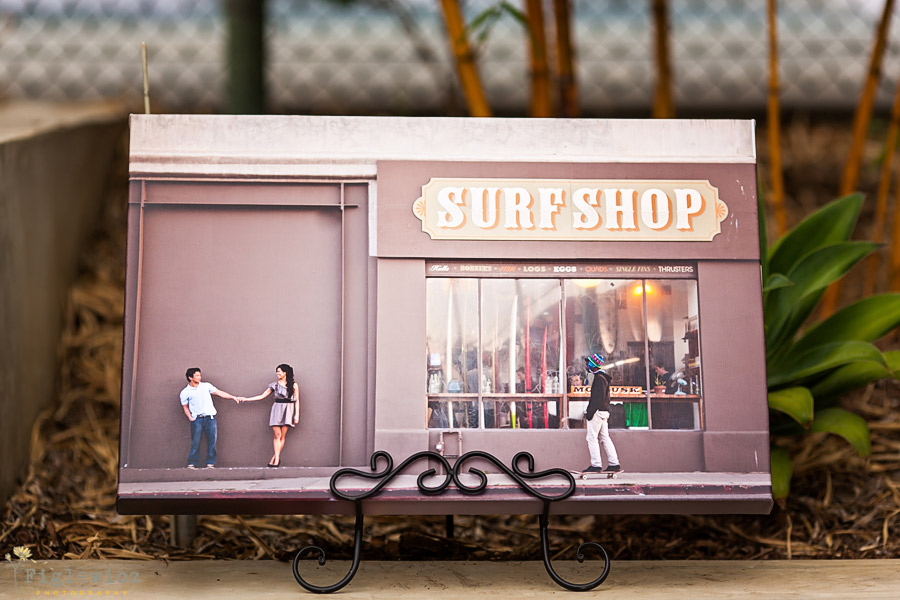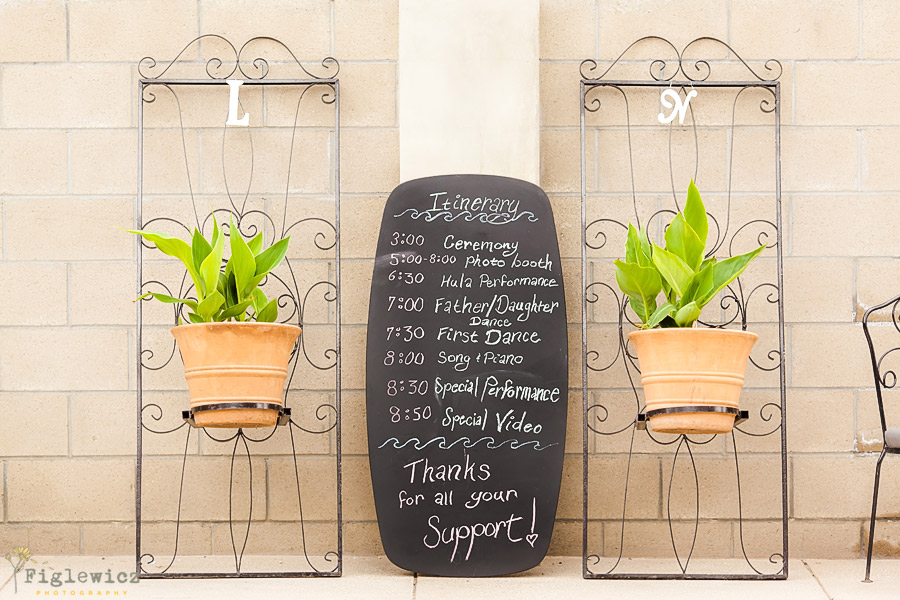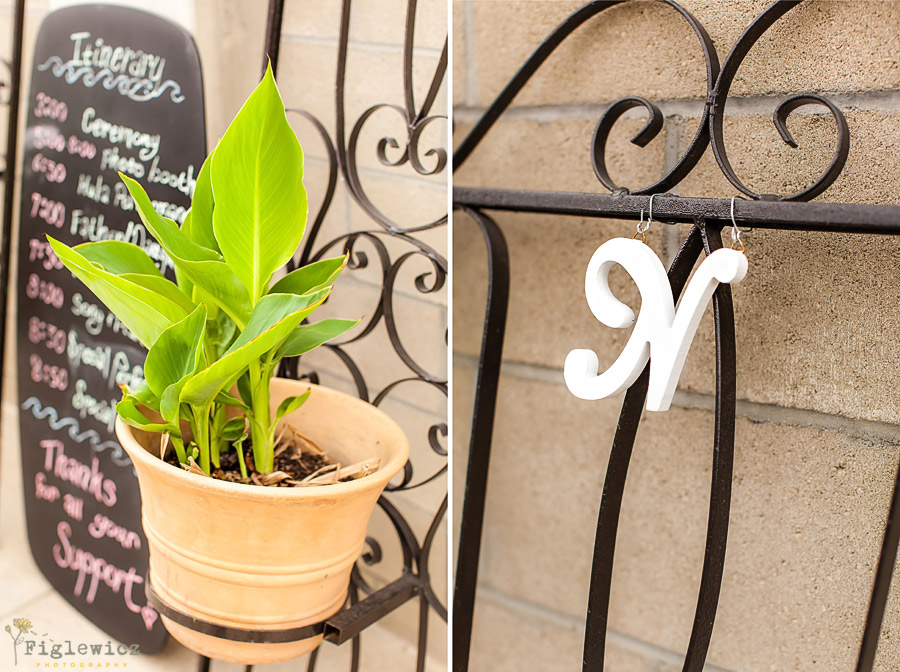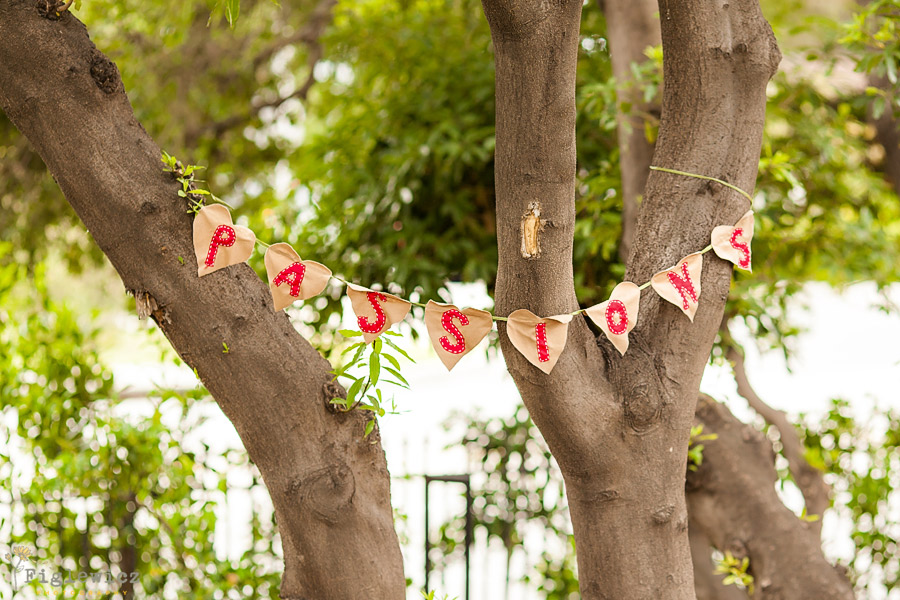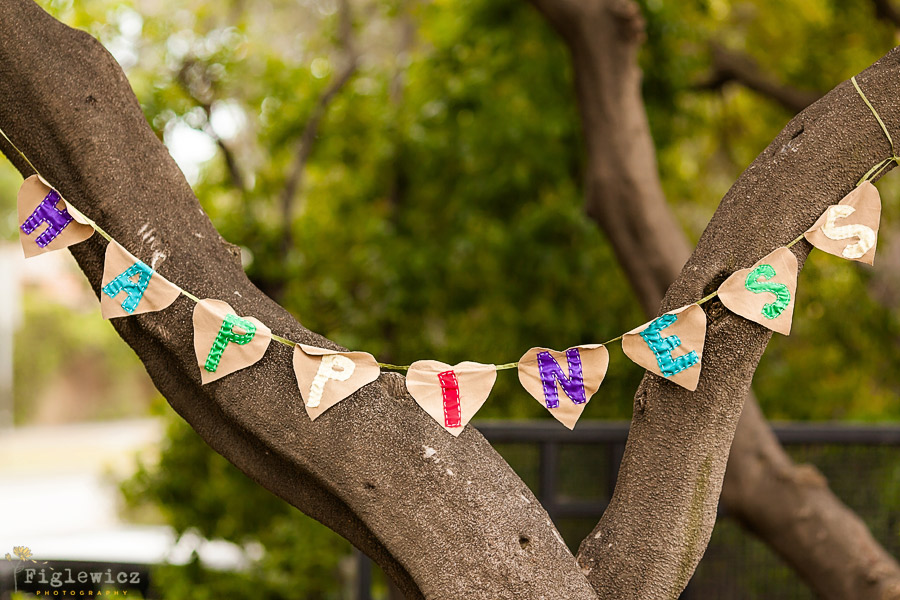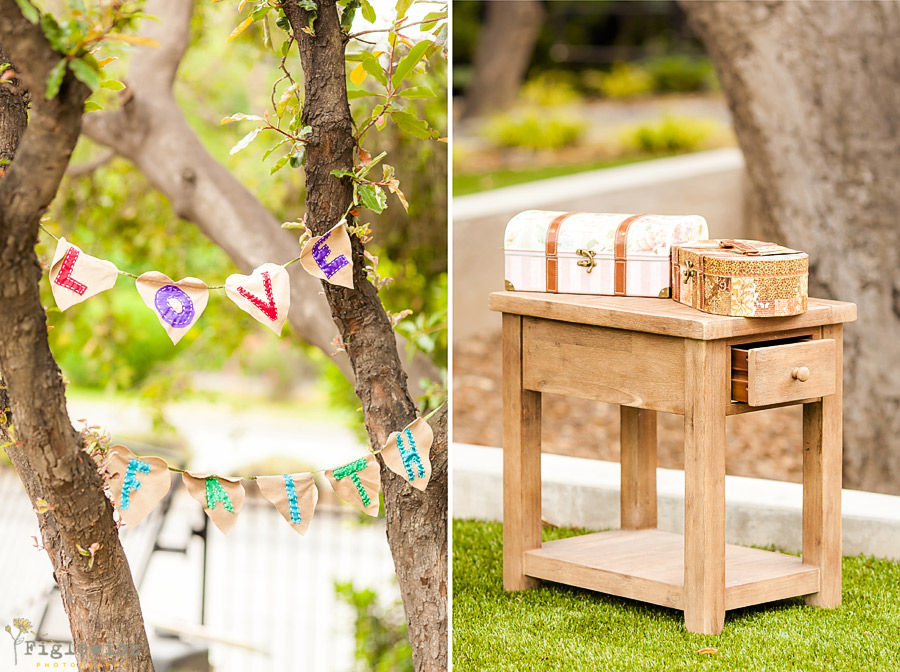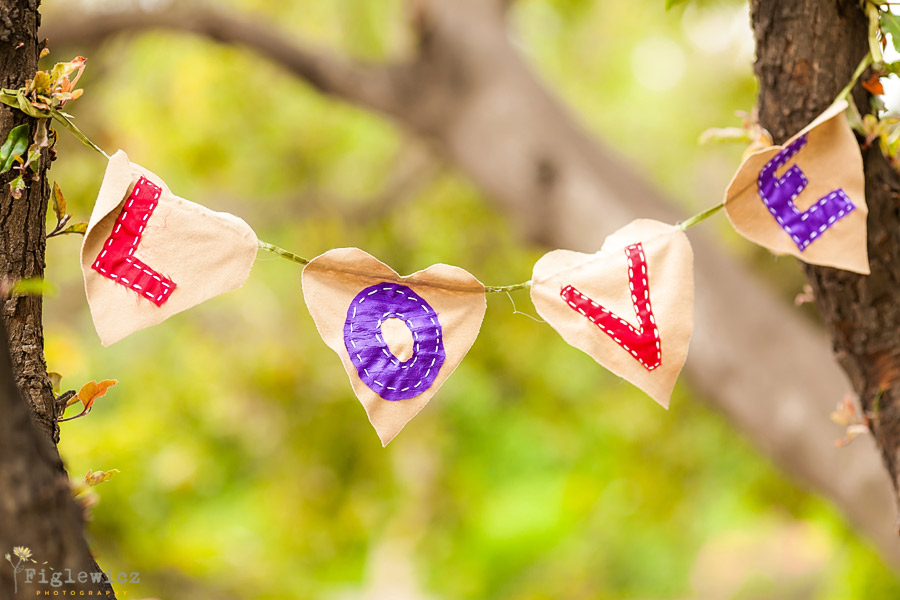 I hope your friend sells these on Etsy!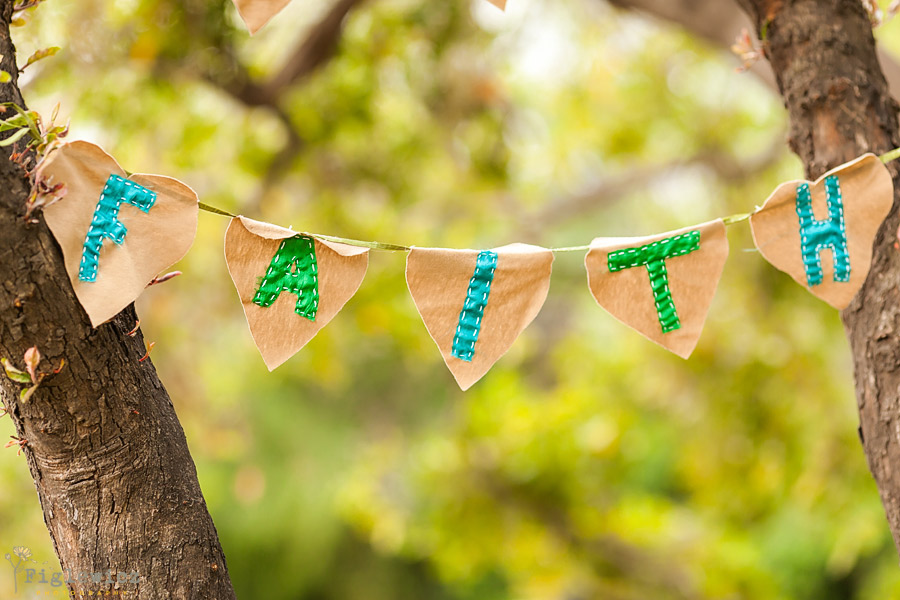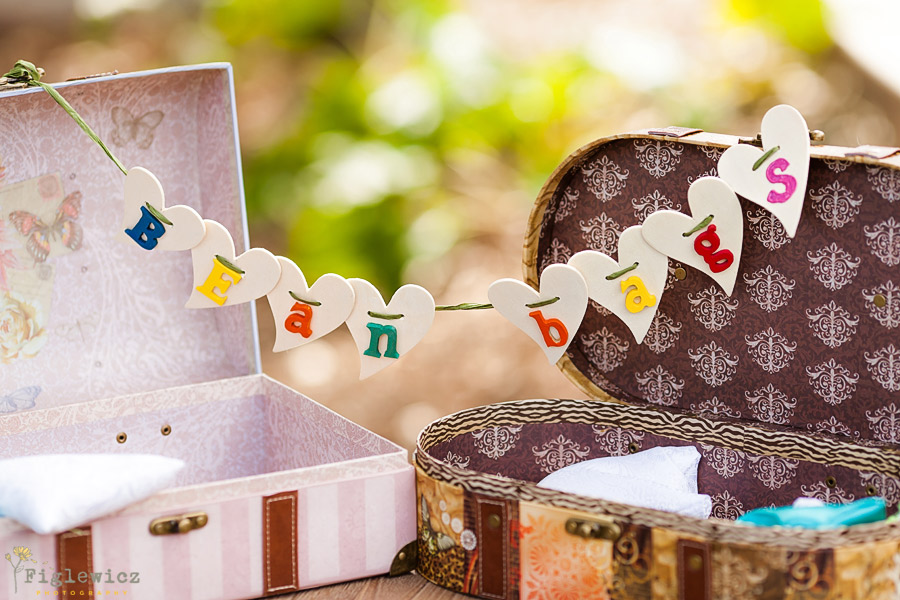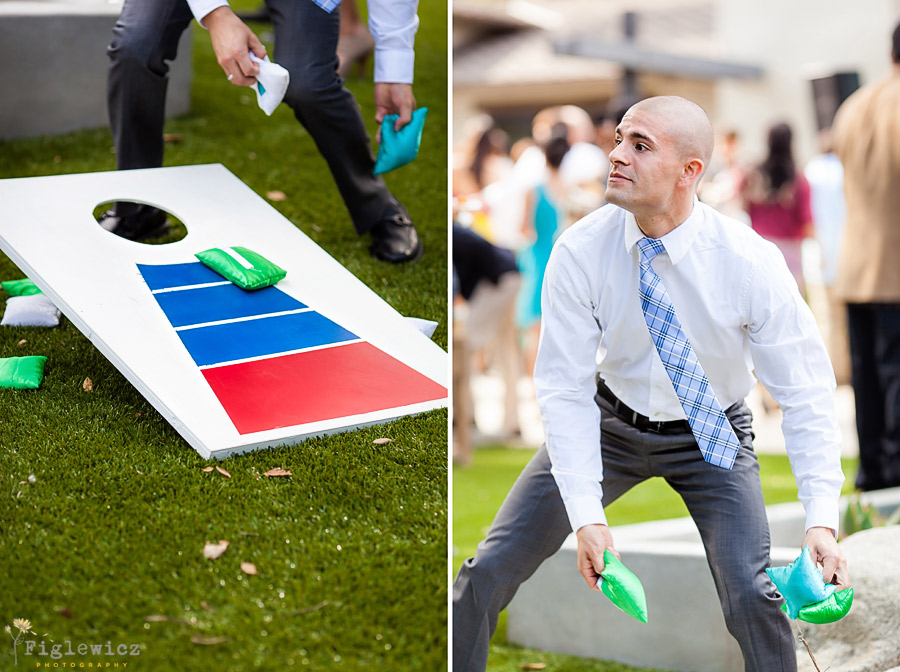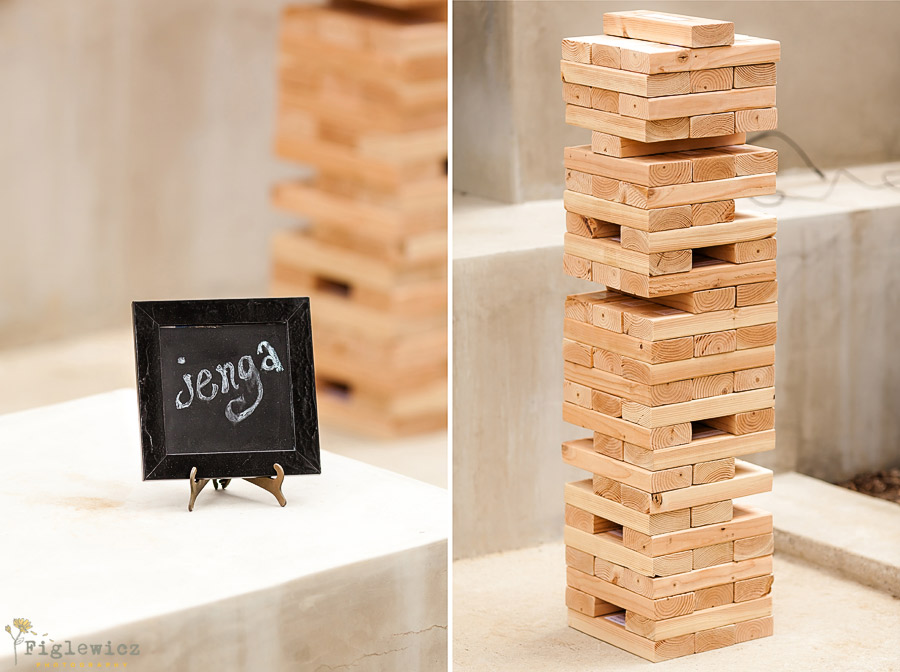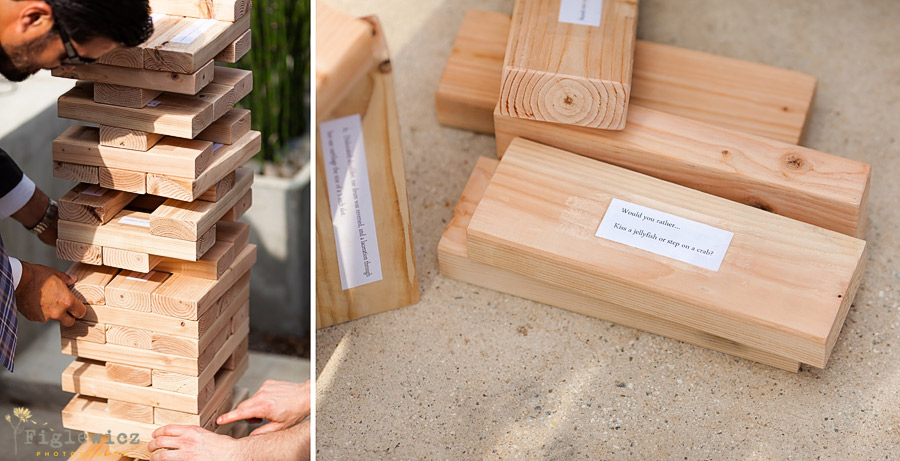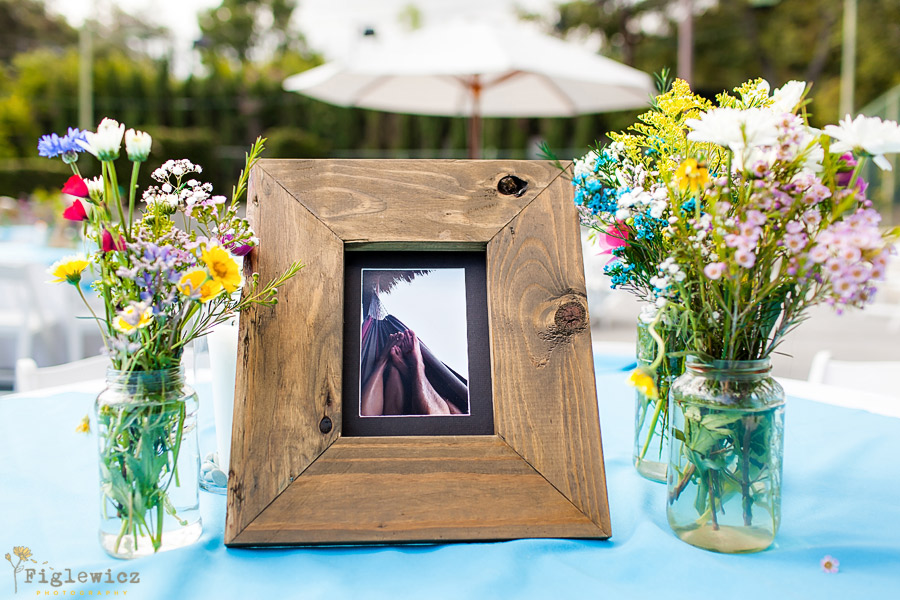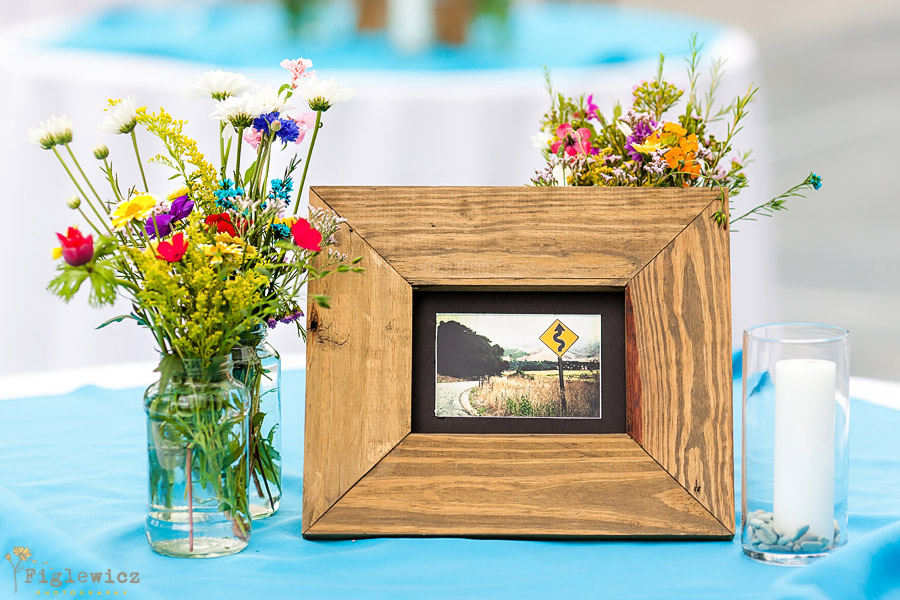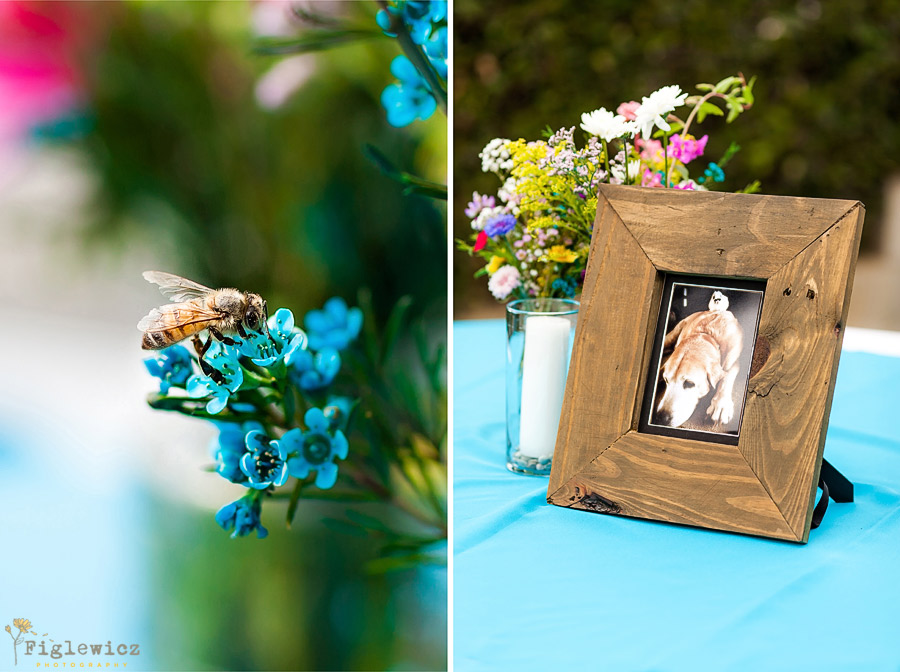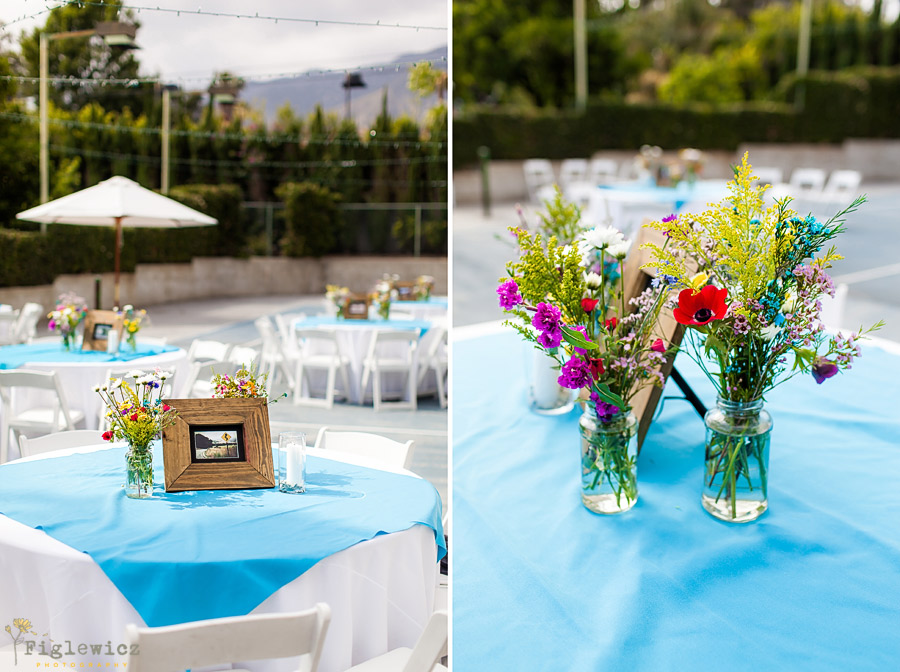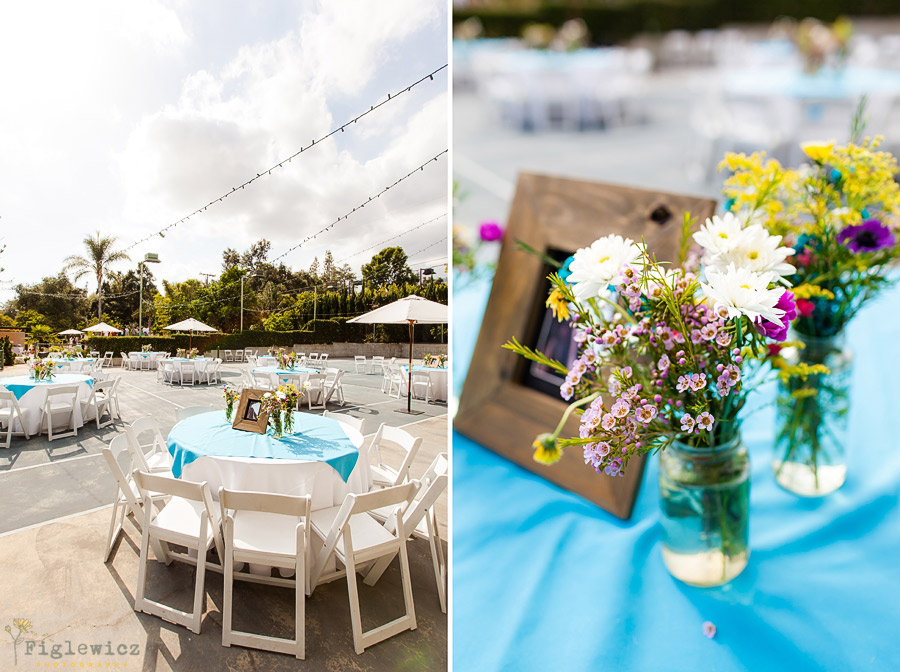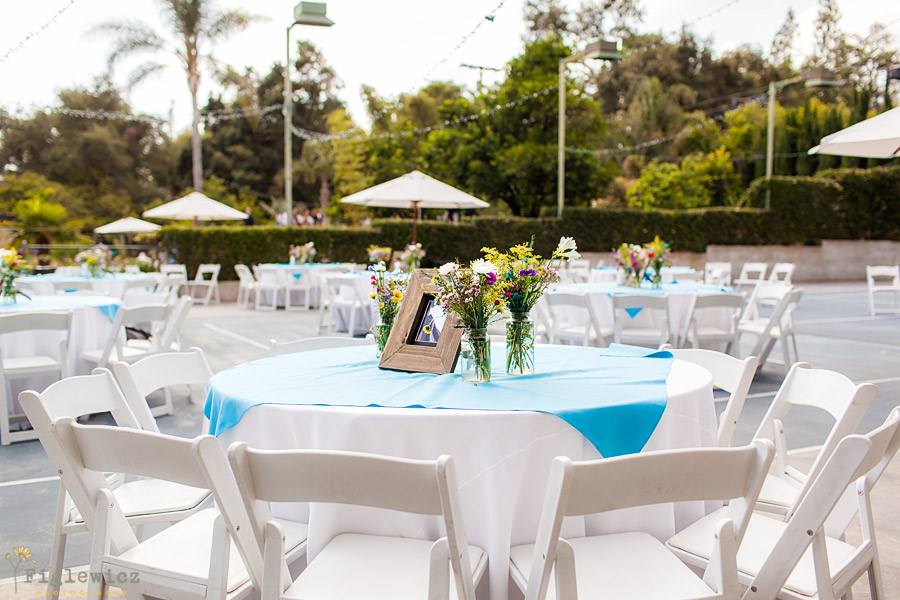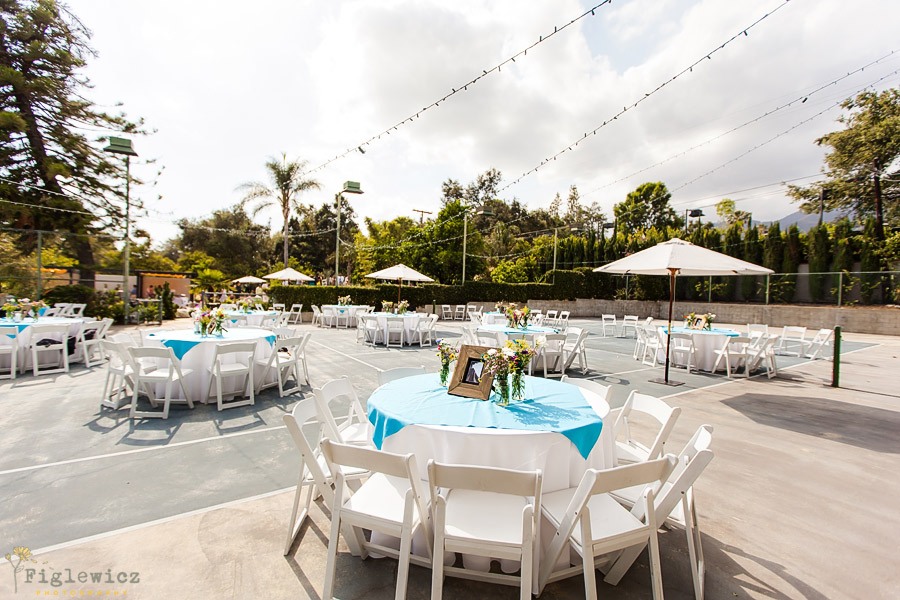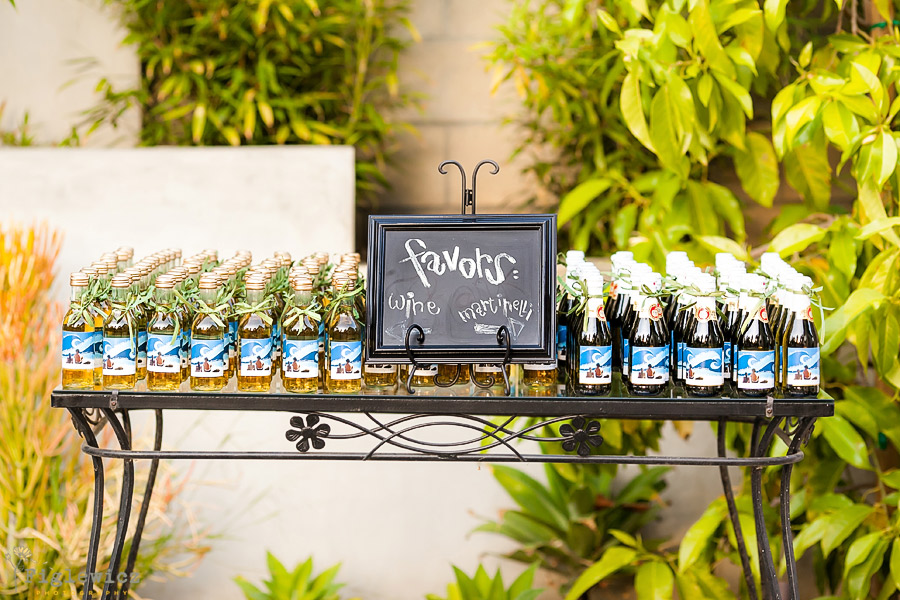 Their party favors had this quote – "Love be our ocean… profound & evolving, life giving & sincere… let God be the depth our love strives for… eternal & complete. Let us all be as one… Love"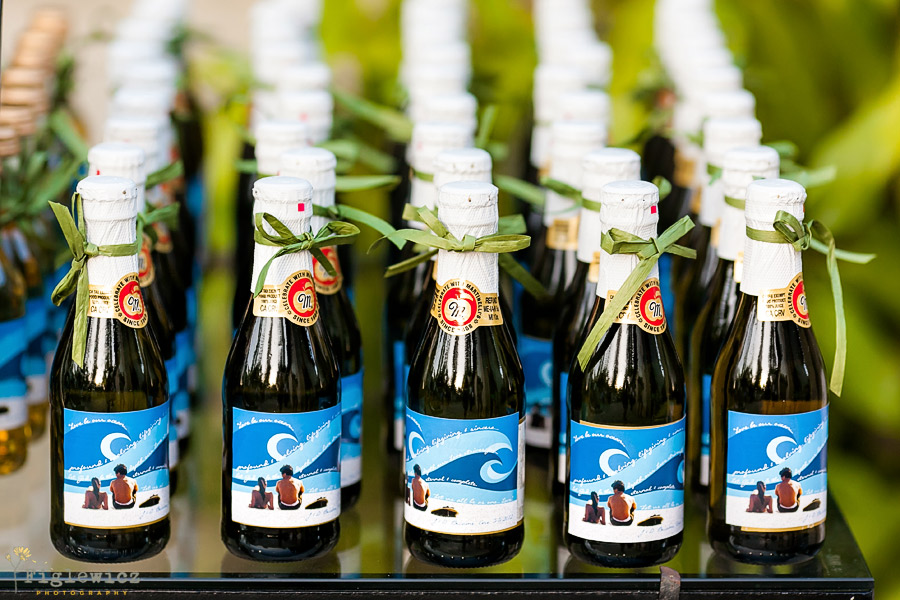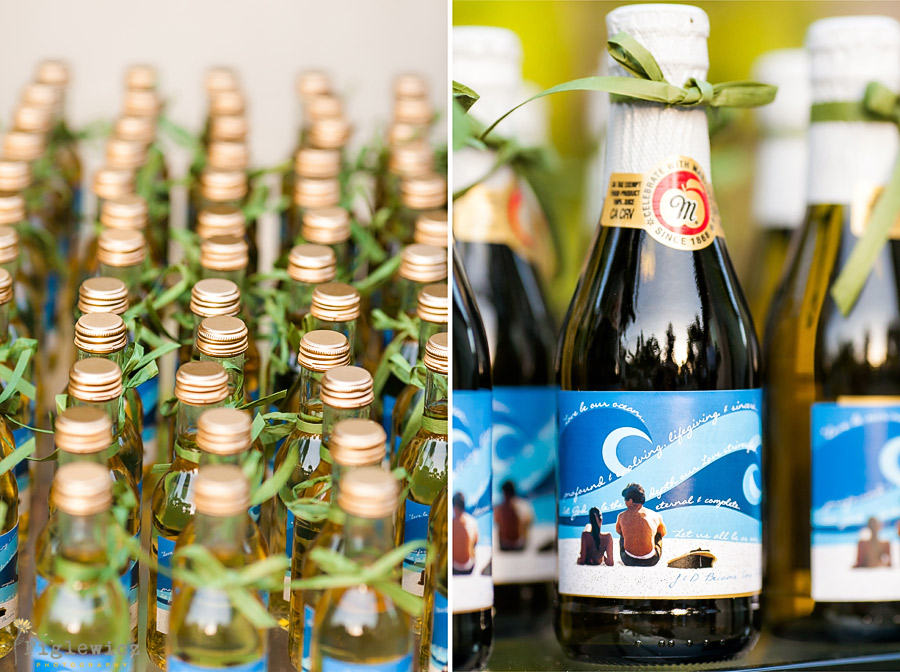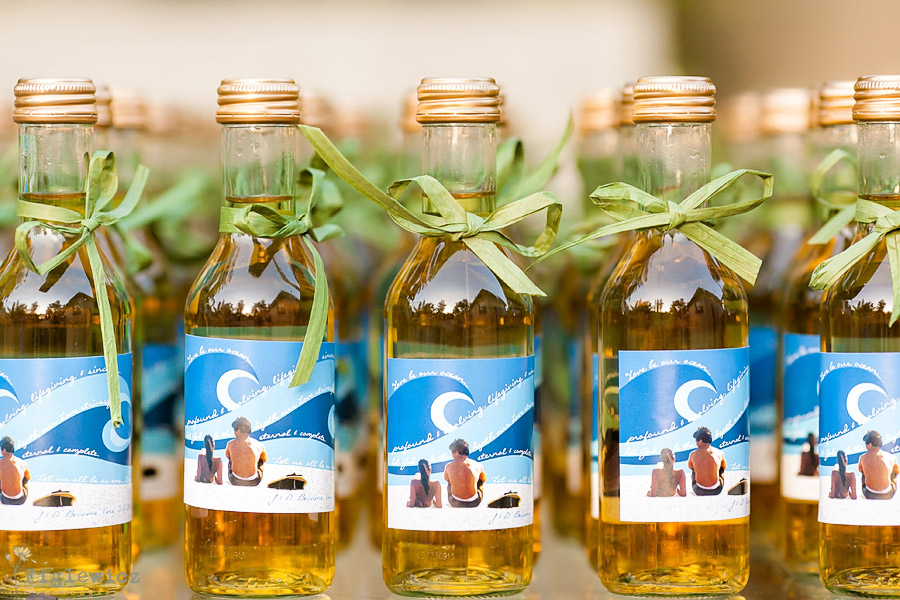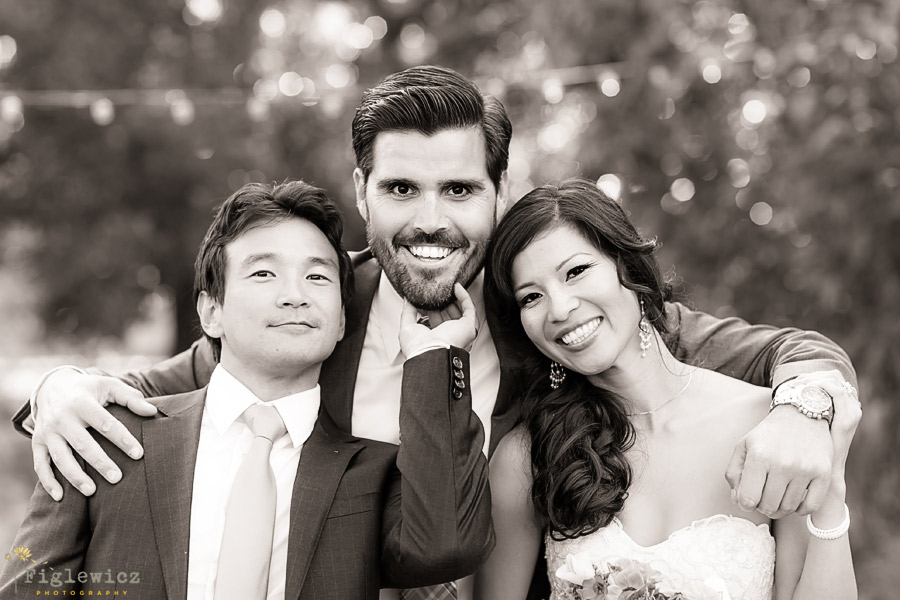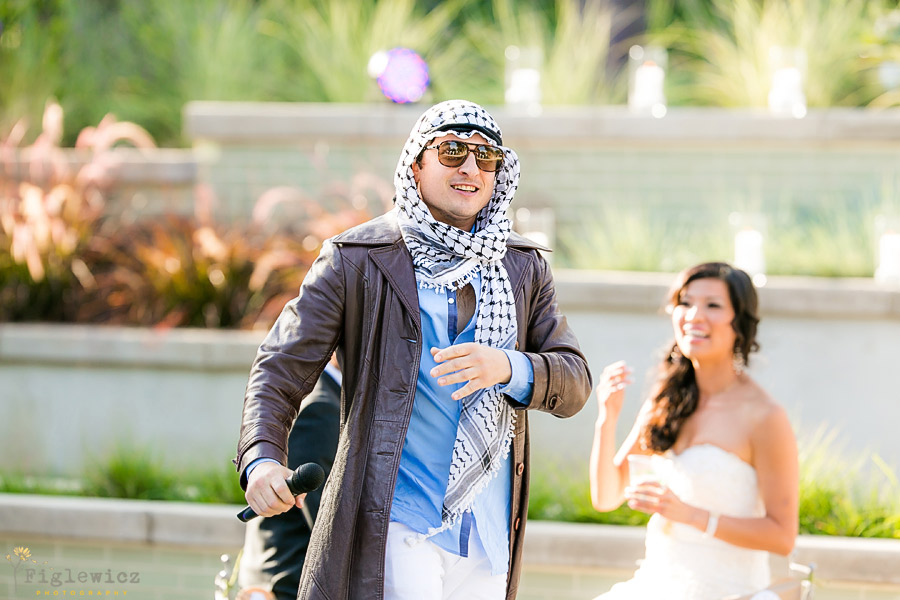 I don't think I really have the words to explain this one. Either way this was the best-man's amazing toast.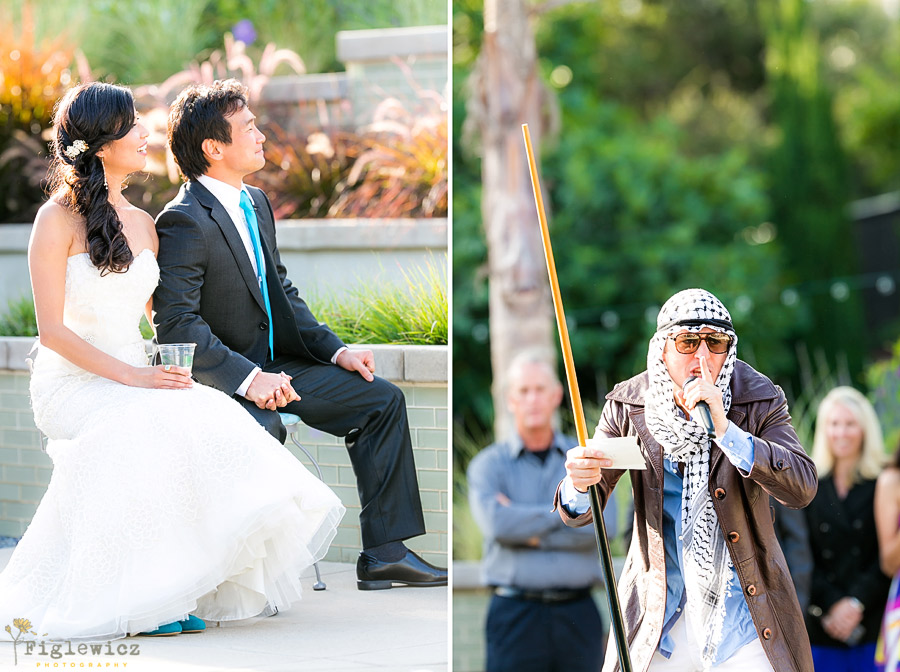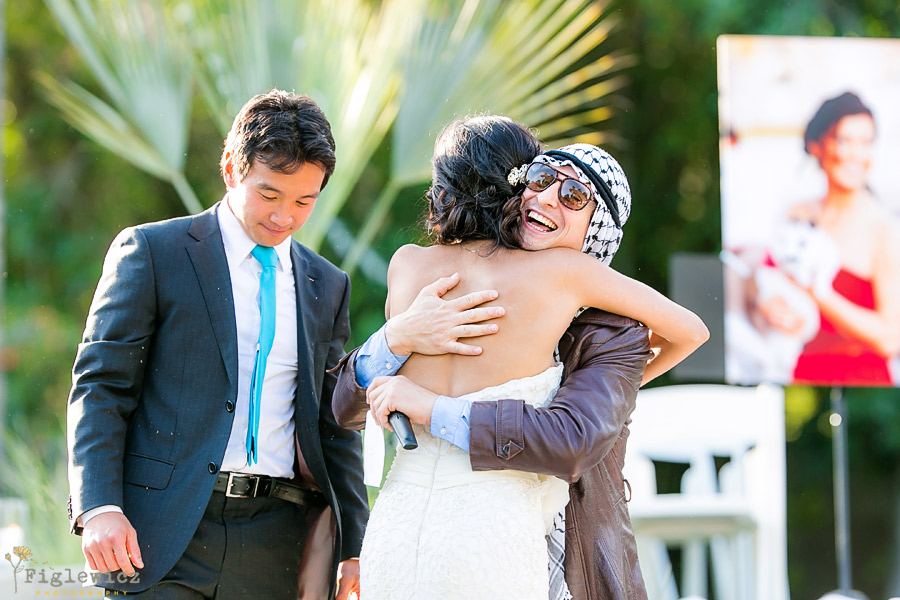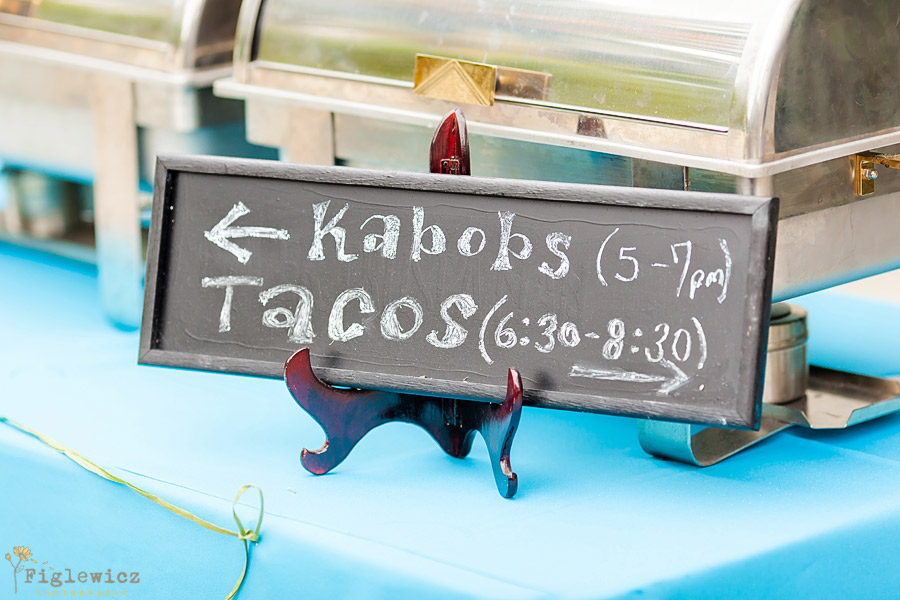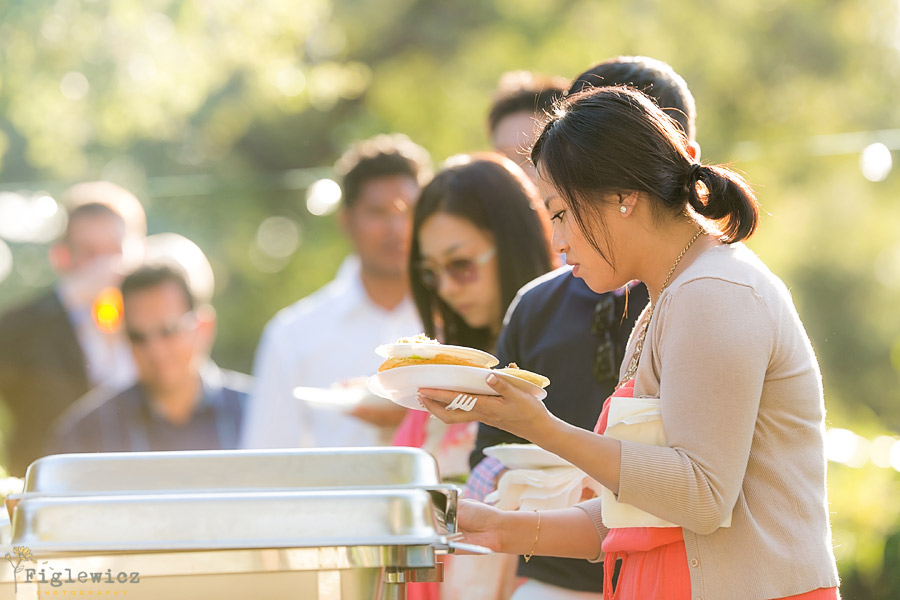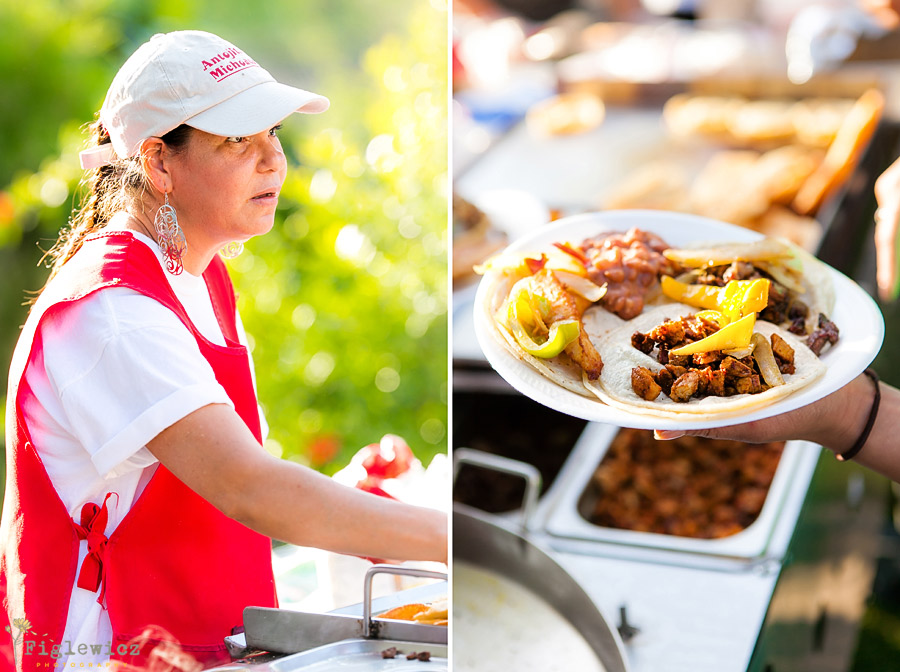 Tacos are SO good!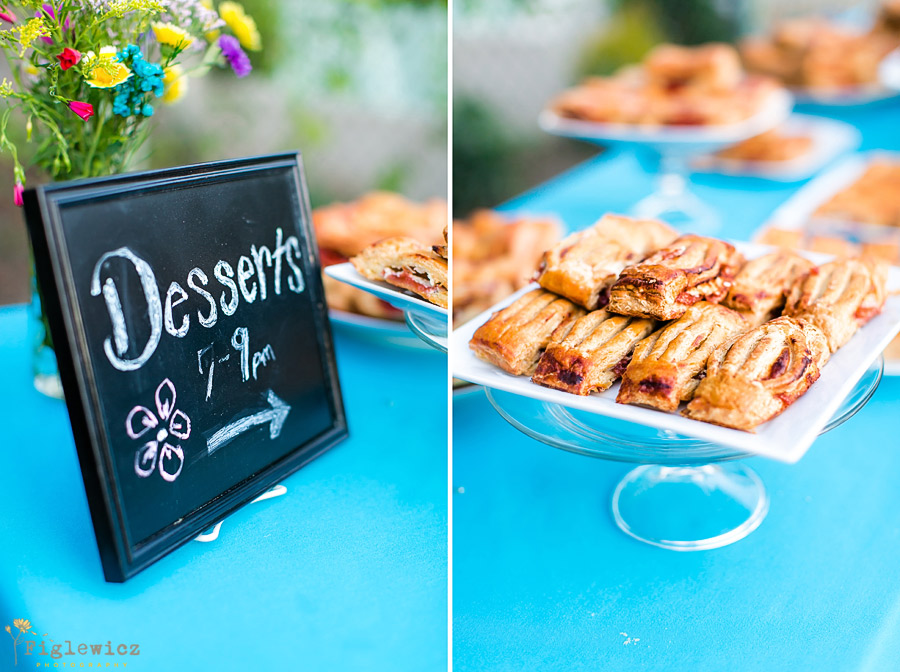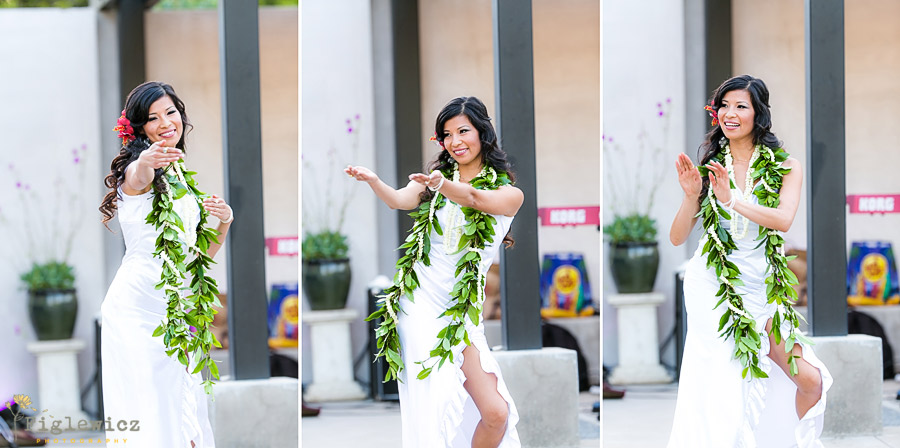 Diana, you are amazing!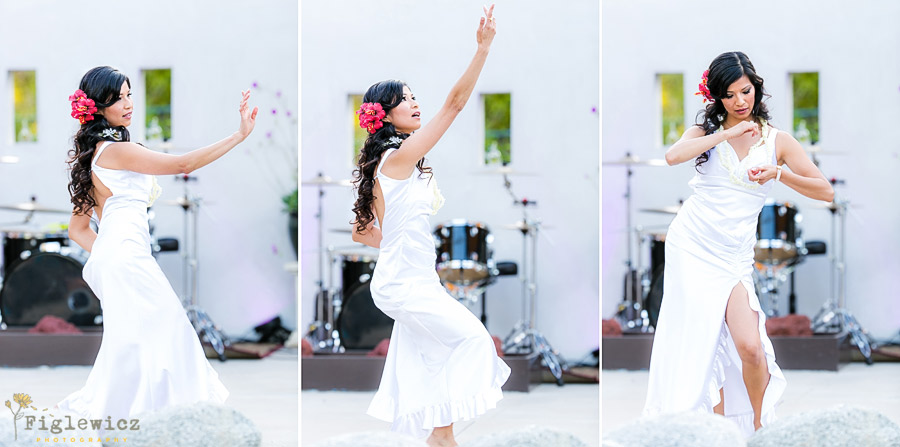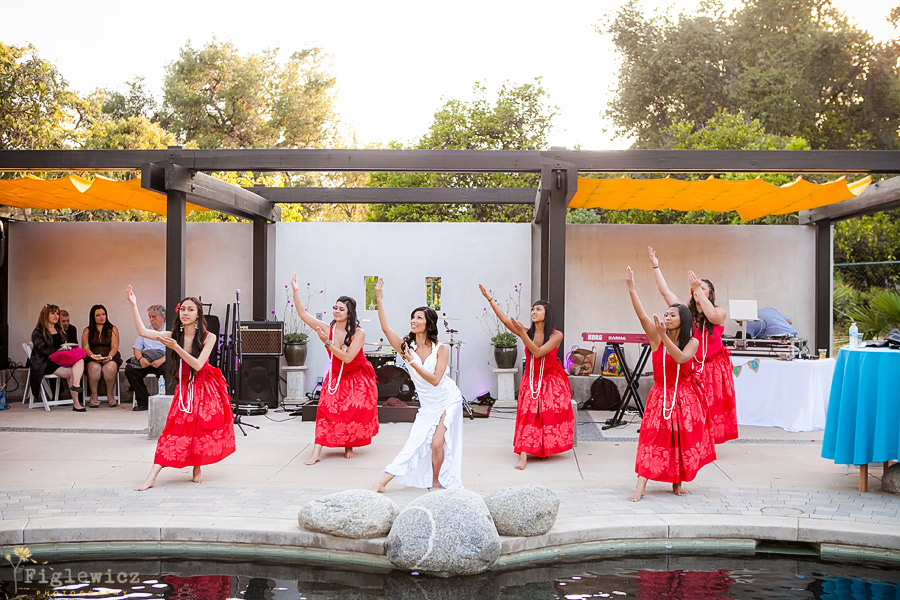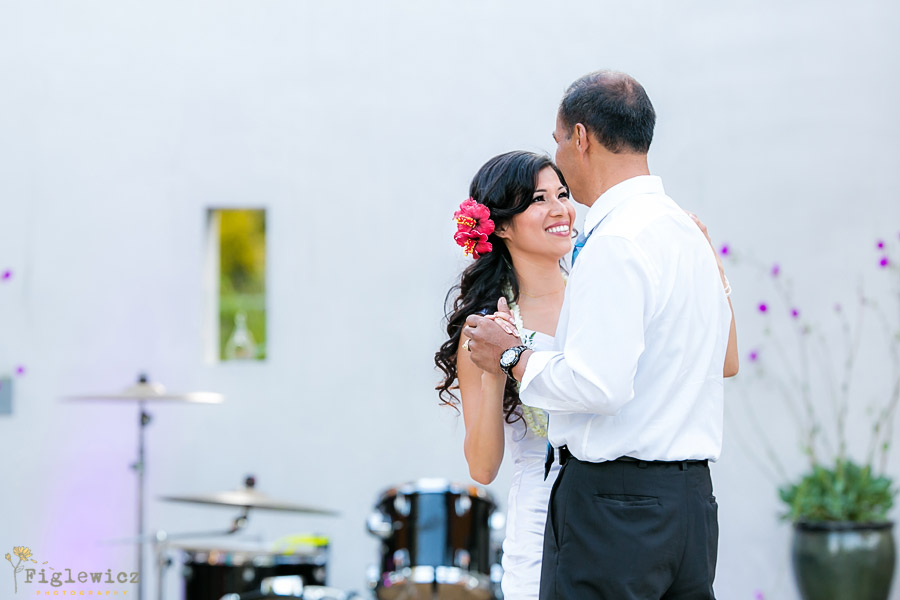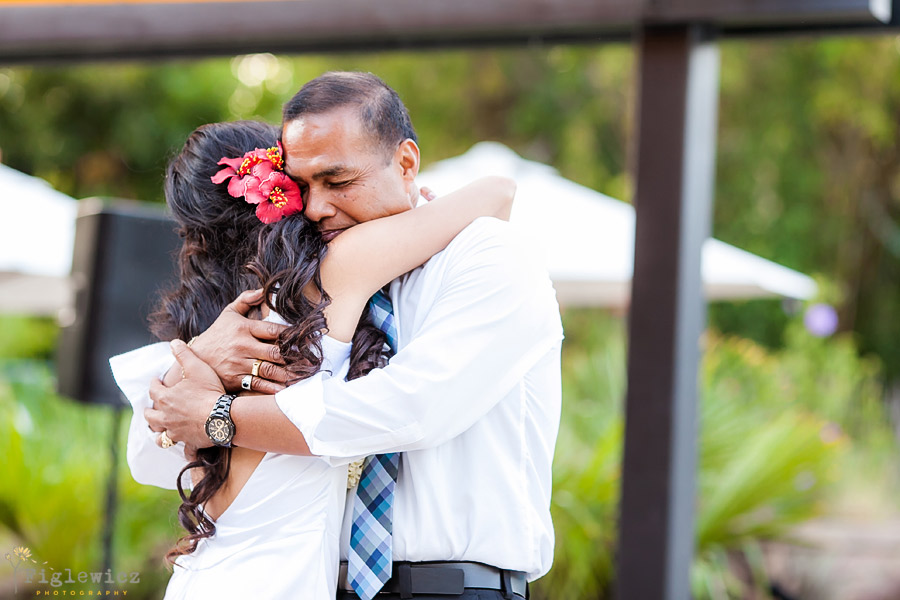 Precious!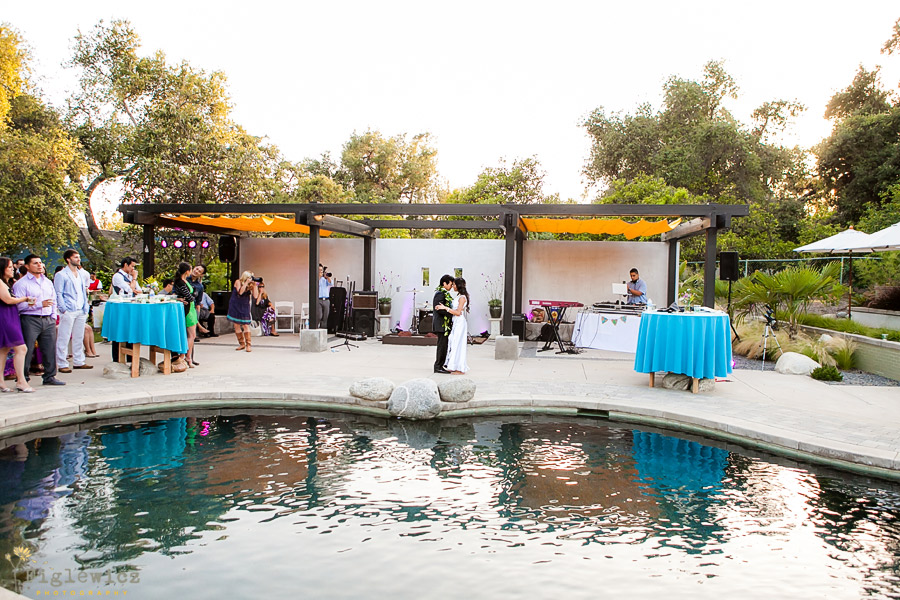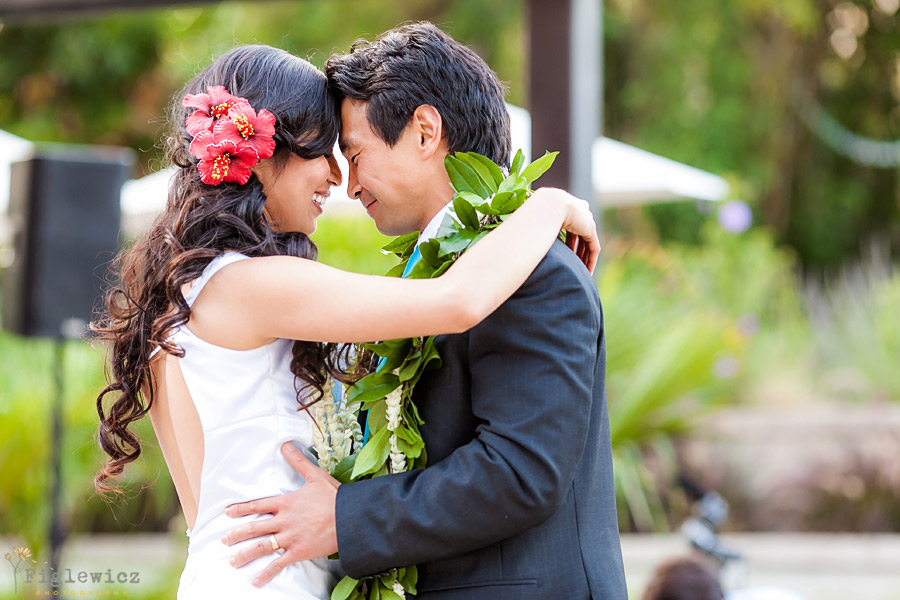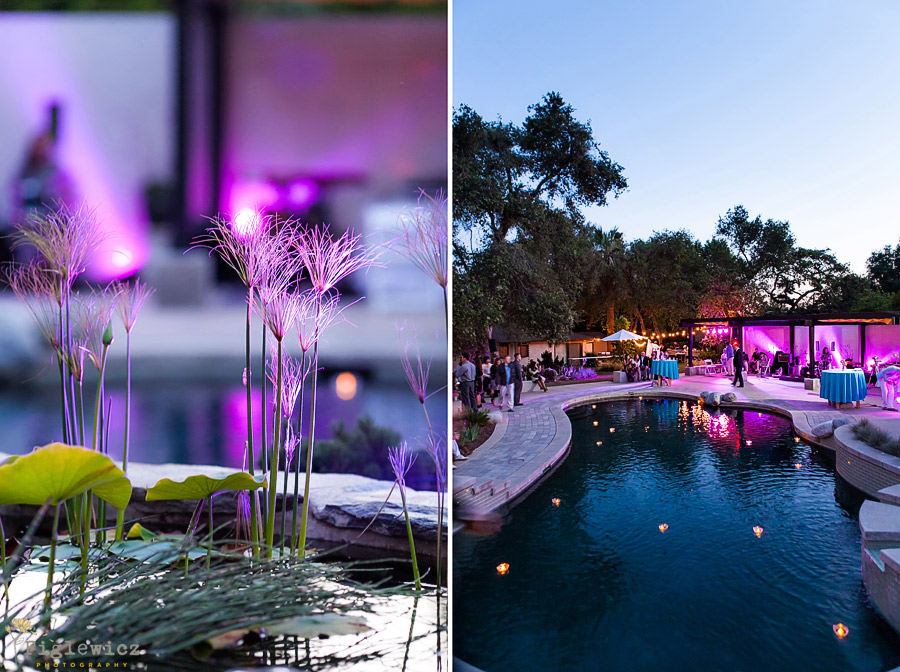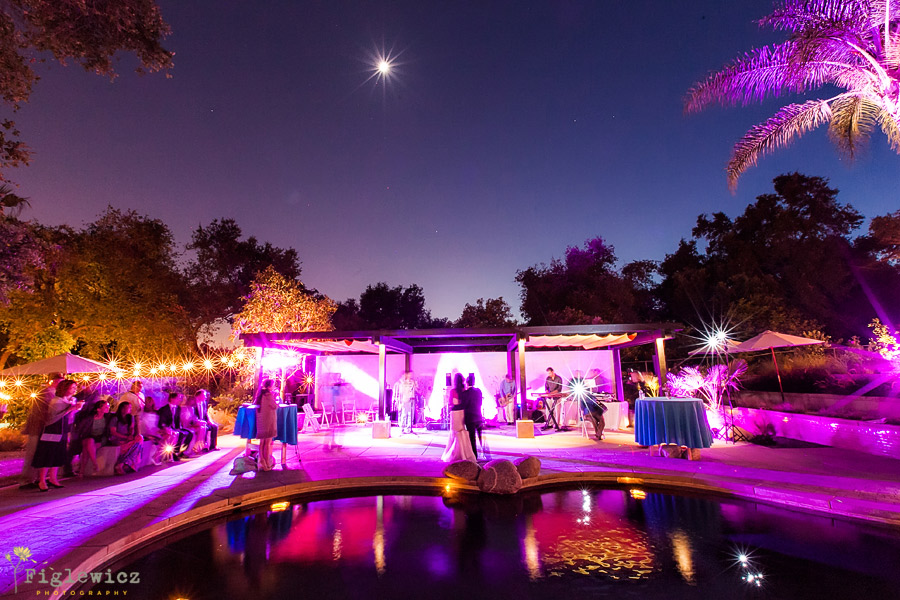 This was by far the most romantic thing I have ever seen at a wedding!  Diana thought that their friends band was going to play for part of the reception. What Diana didn't know was that Jimmy was gong to be the lead singer!! He sang Sweet Child of Mine, Surfer Girl and many more songs to her.  He was awesome! And yes I was crying!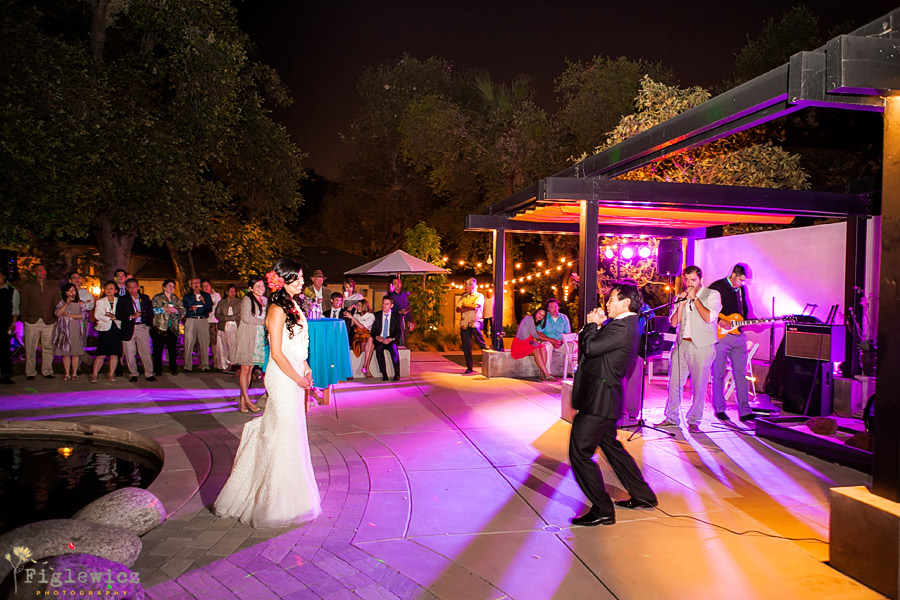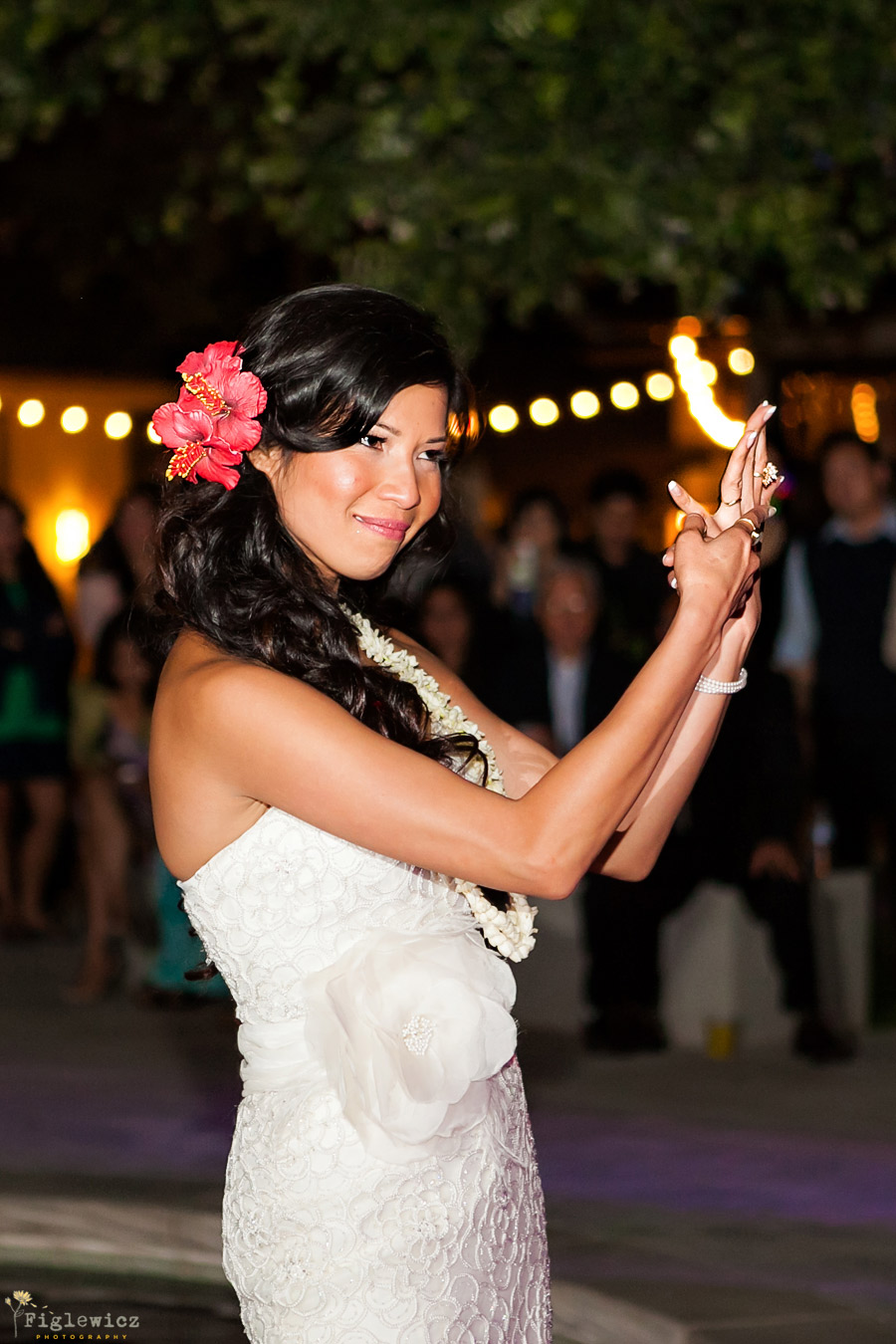 He sang I think I'm Gonna Marry You and changed the words to I think I just married you!! Ahhhh! Amazing!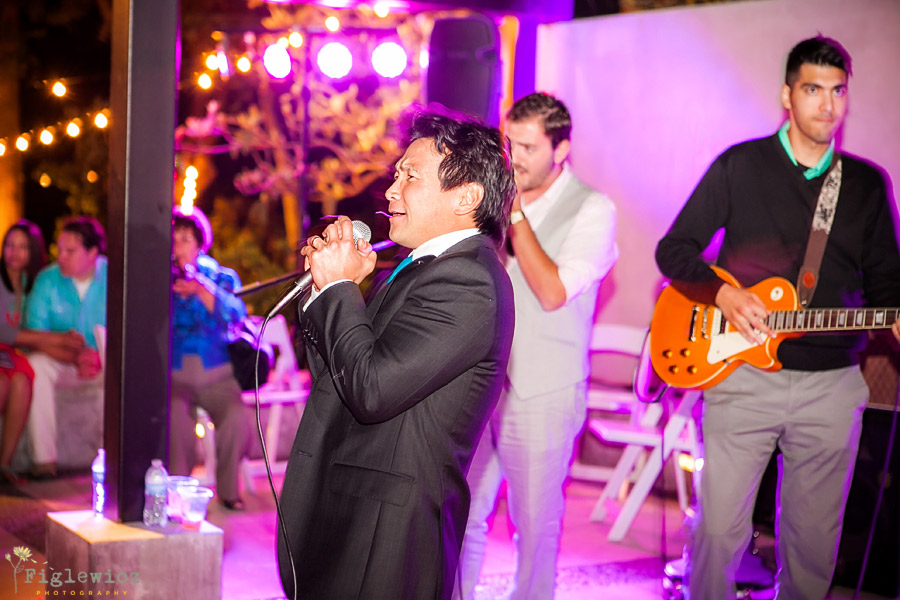 Look at him sing his little heart out!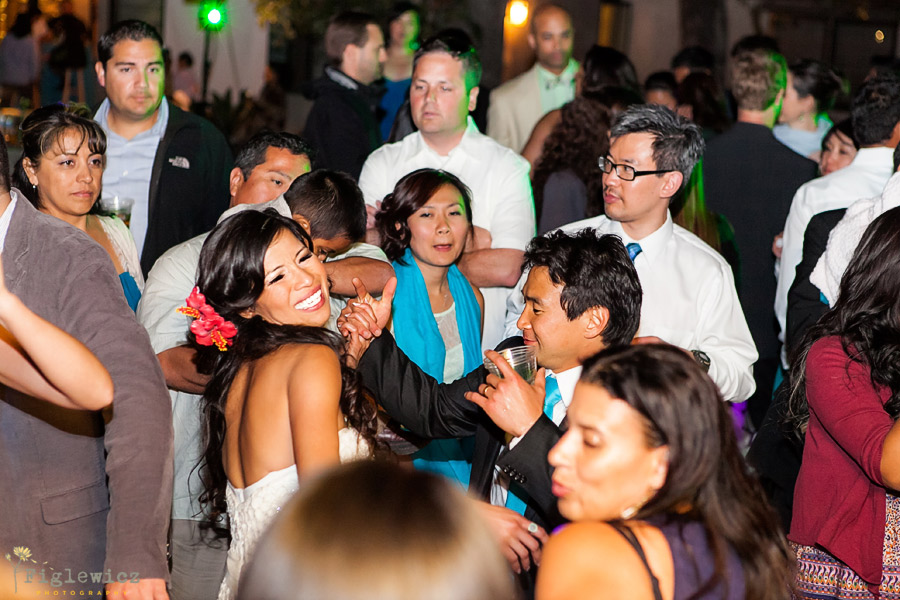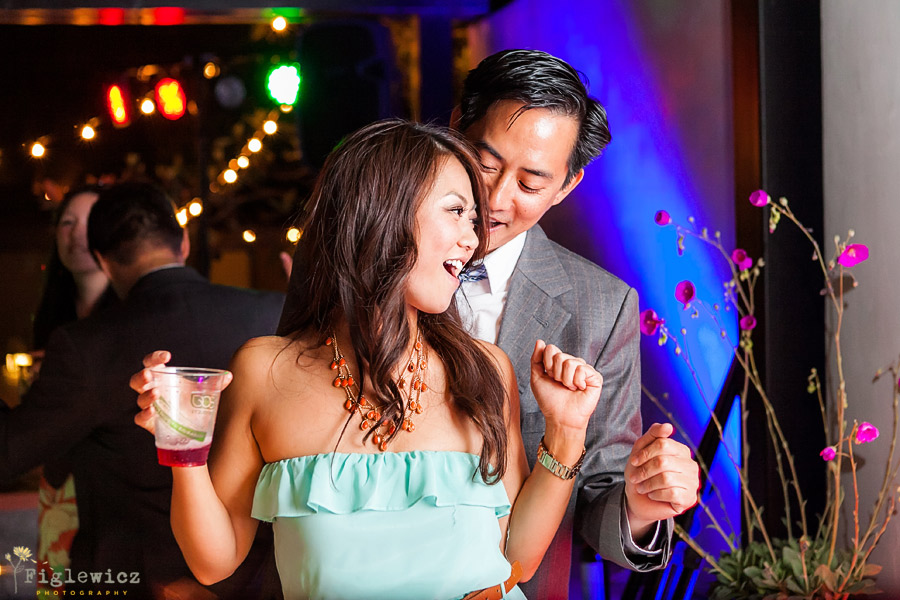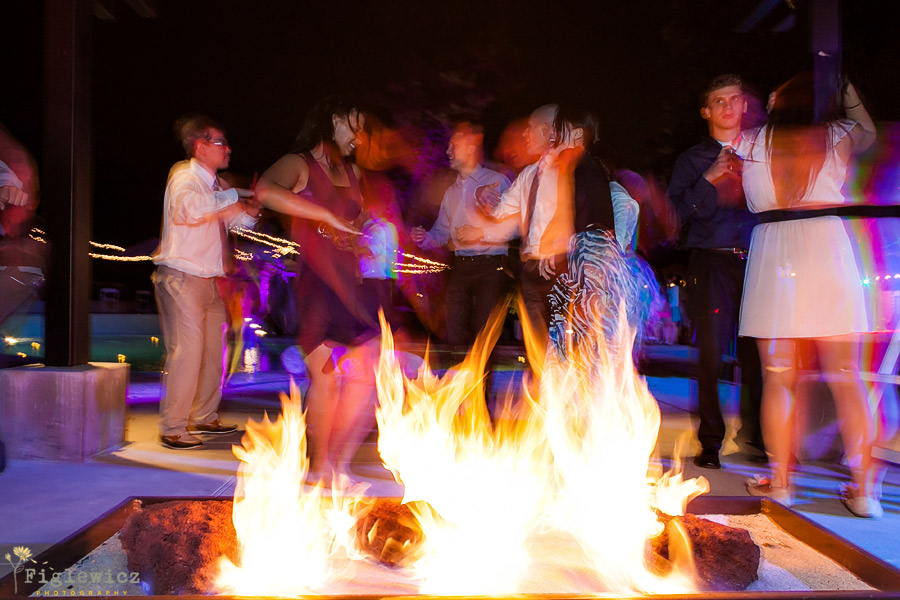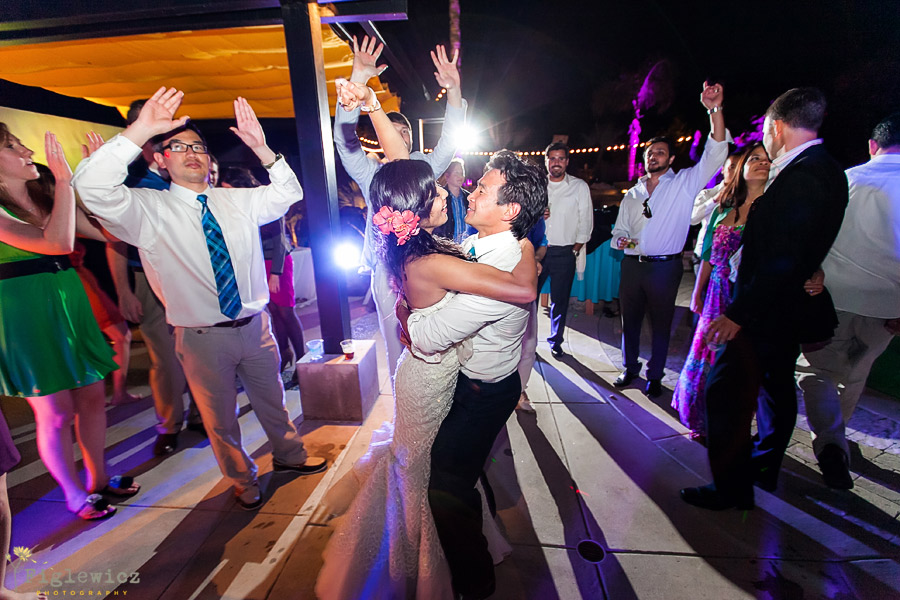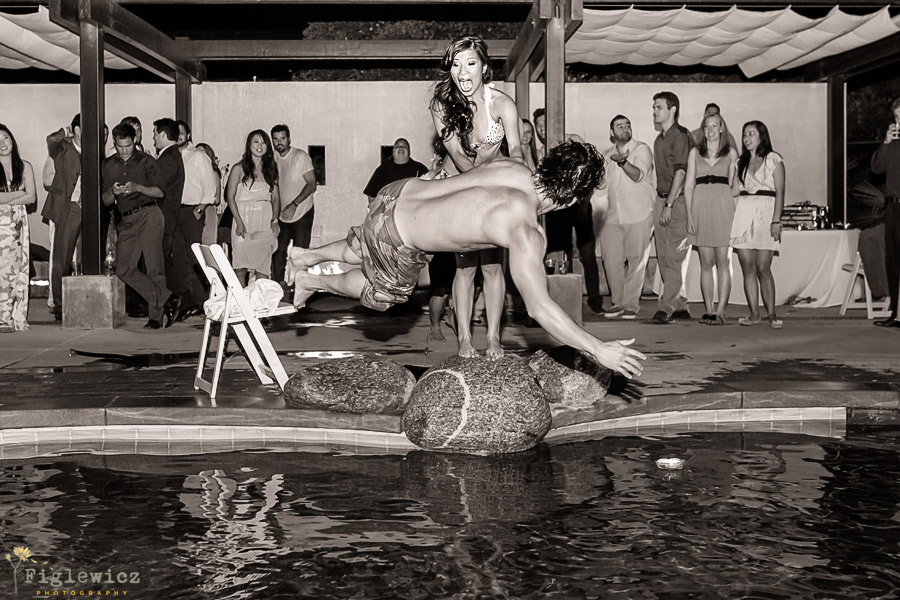 During the garter toss Jimmy started taking Diana's dress off LOL! And then Diana started taking Jimmy's pants off. Scandalous, I know! Luckily we were in on the plan and we knew they had their swimsuits on to jump into the pool! It was fantastic!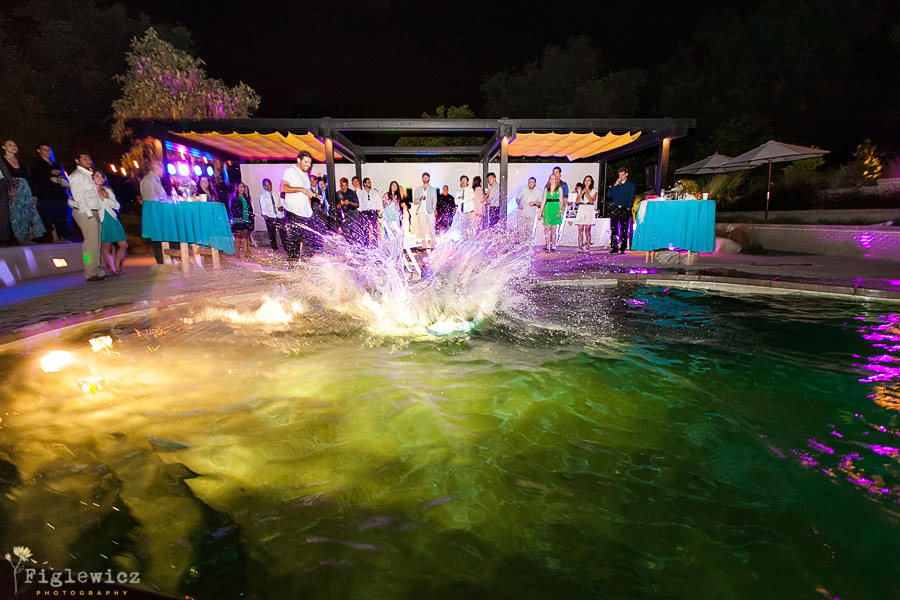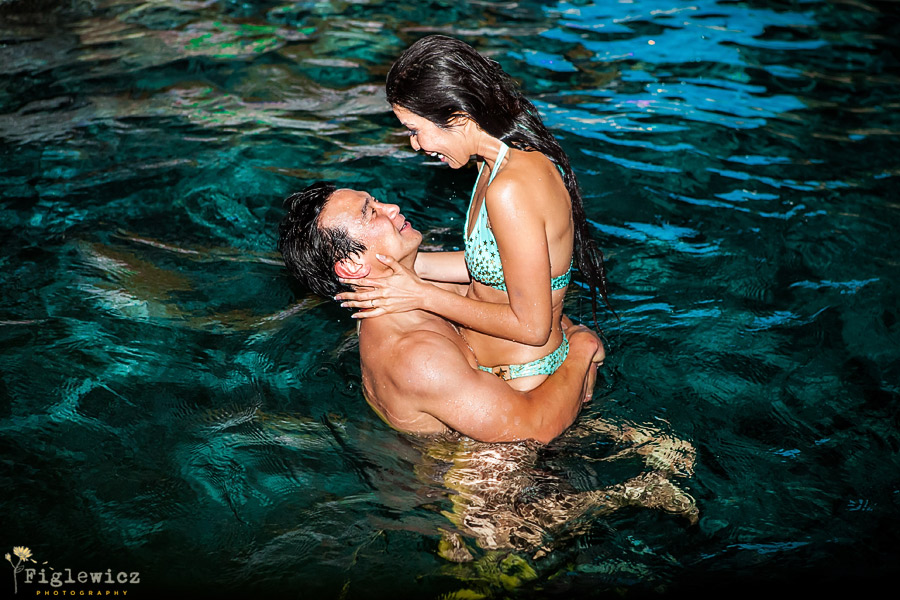 Jimmy and Diana, like we have already told you before, we love you guys and feel very blessed that we got to be a part of this awesome wedding! You did it well! This doesn't end here… we look forward to surf trips with the two of you and being with you on this journey! Lots of Love!
Photography – Figlewicz Photography
DJ – DJ Klash
Lighting – Dance All Night
Rentals – Party Plus Rentals
Hair – Jenna Yanez
Coordinator – Melissa Jordan