Melanie and Mark, your wedding was such a whirlwind day which added to the excitement of it all.  It was fun to capture every last detail and it was all the little things that made the day so special. Your smile, your family, the way Mark looks at you, your basketball game with your dad, Mark's sweet toast, and so many more!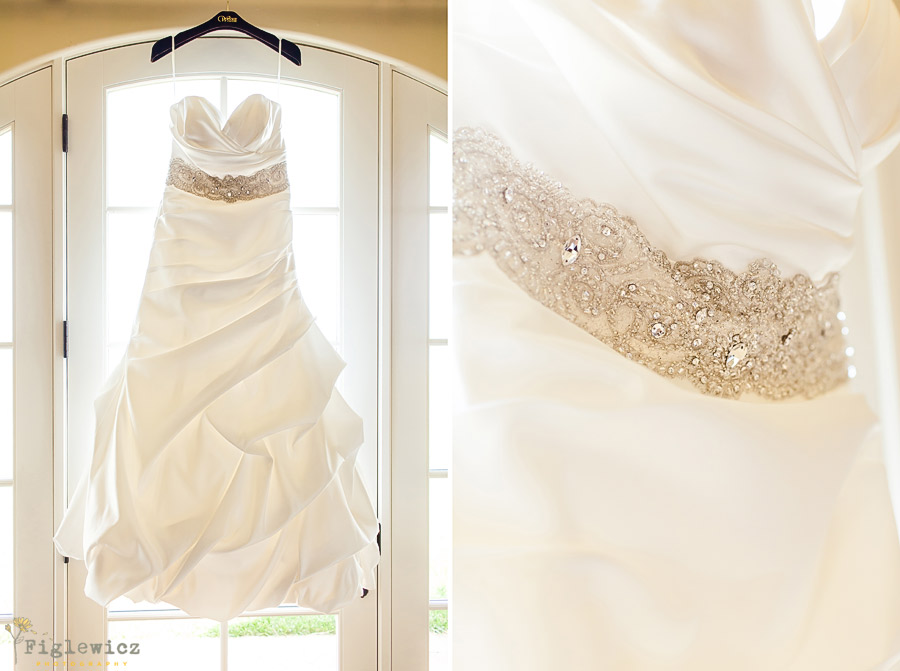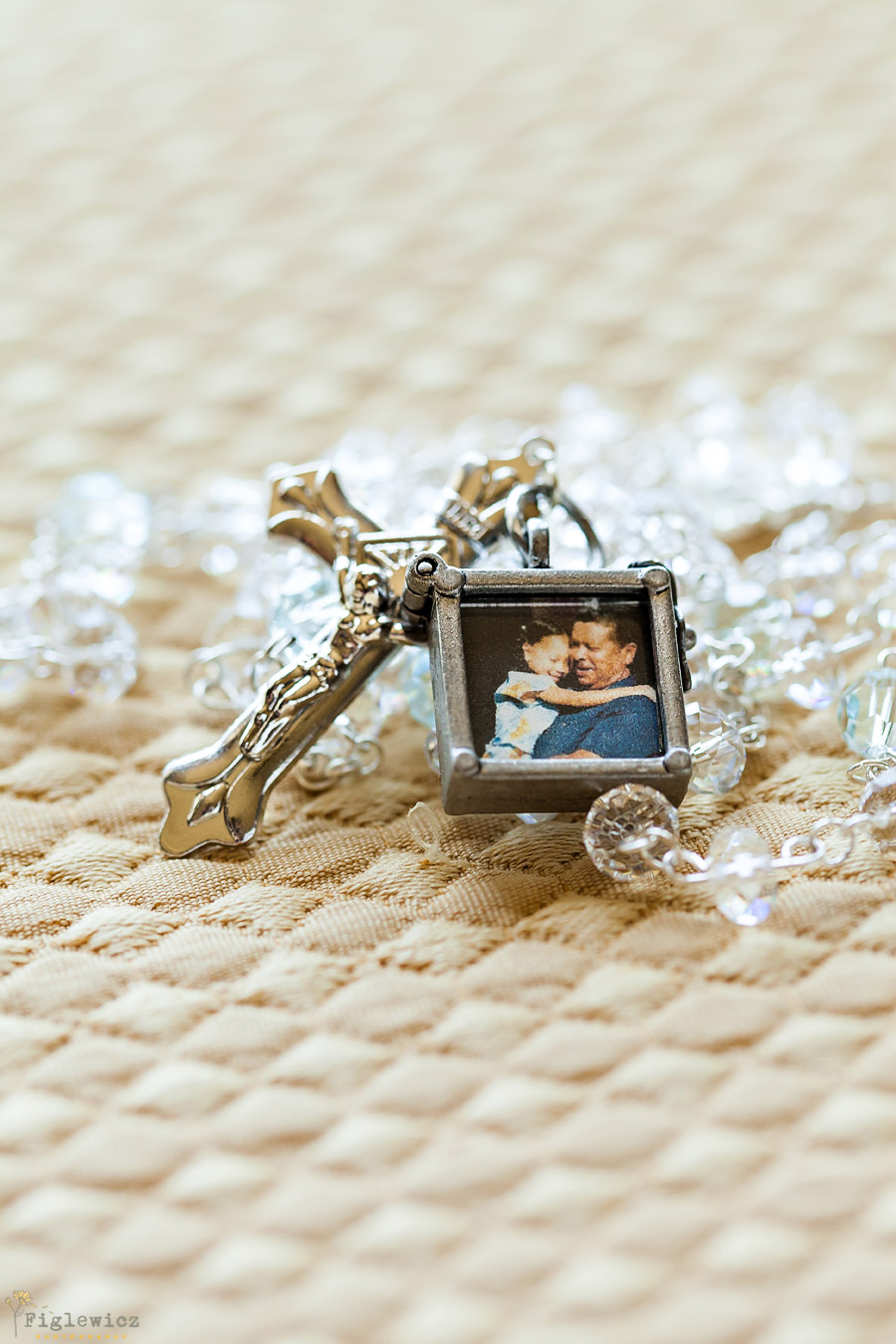 This is one of my favorite little details.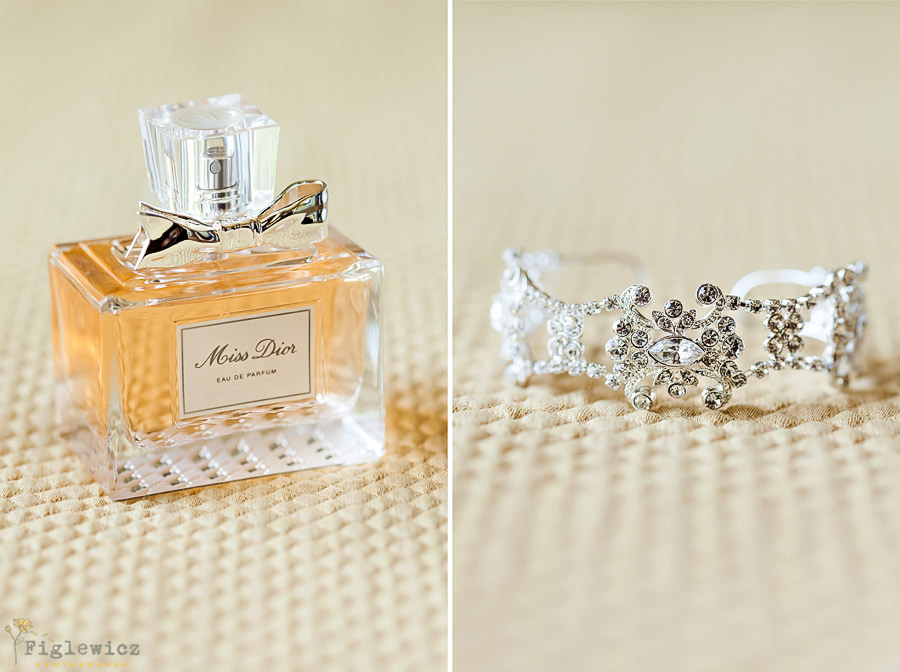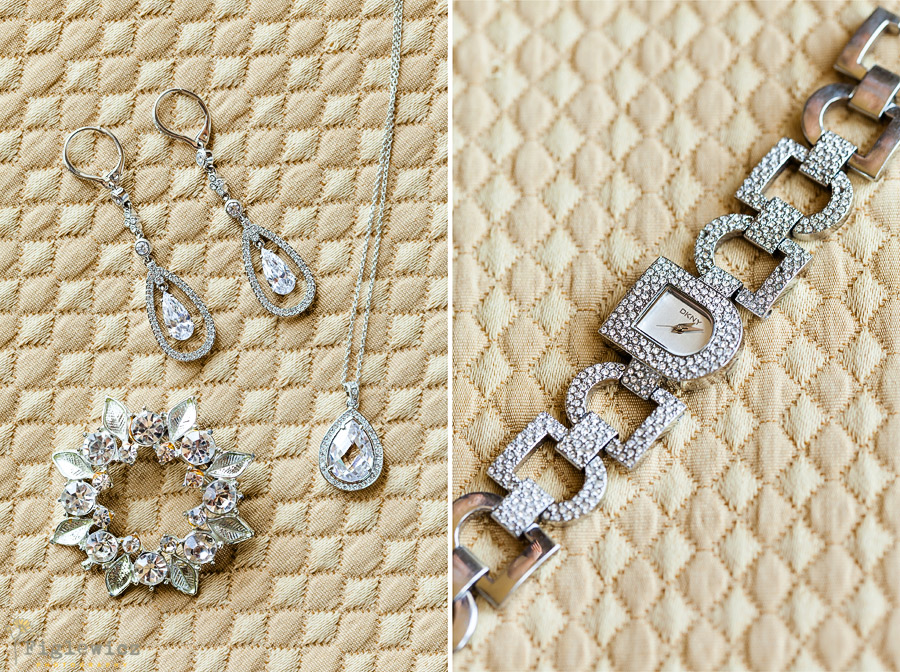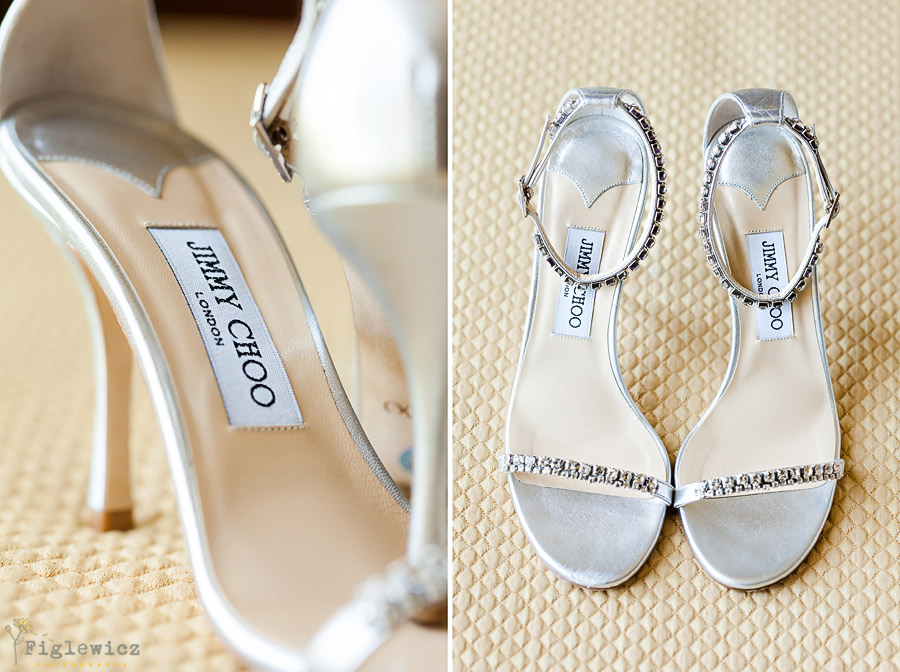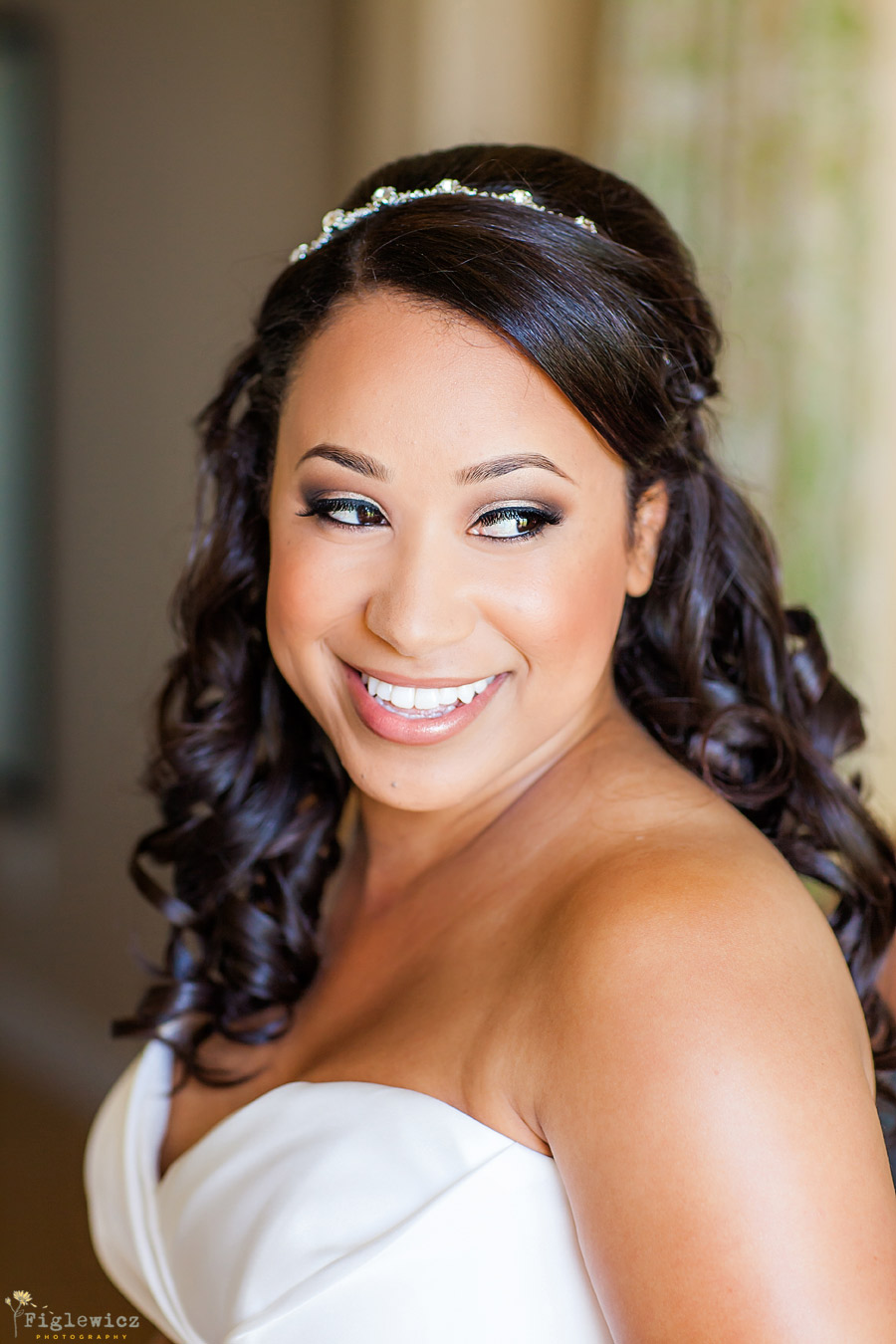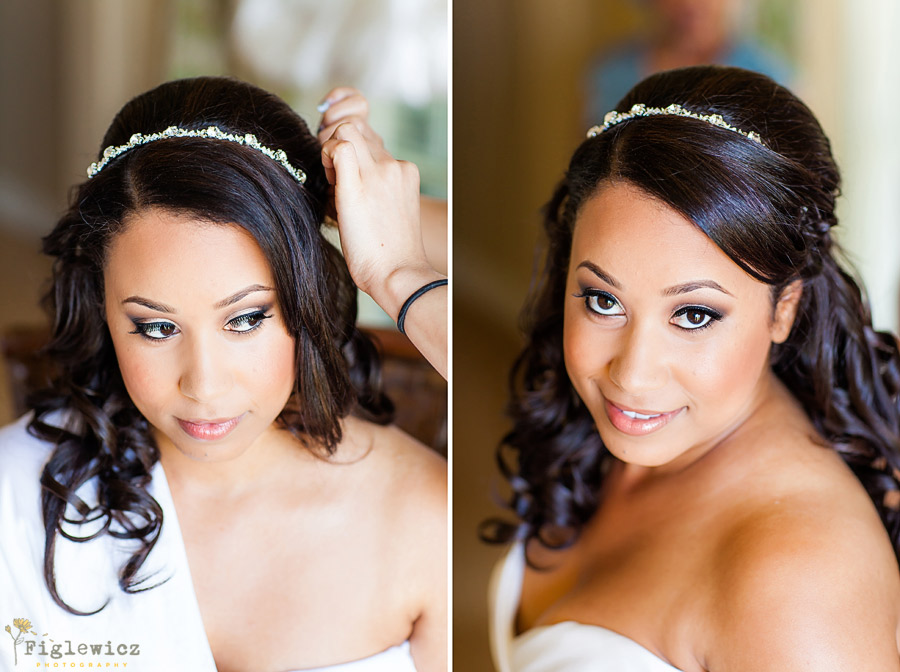 There's that smile!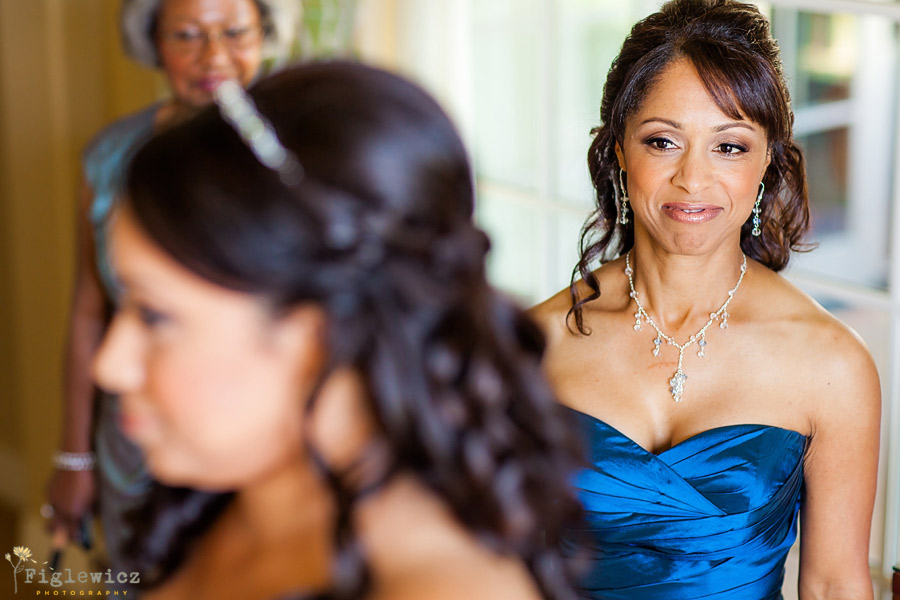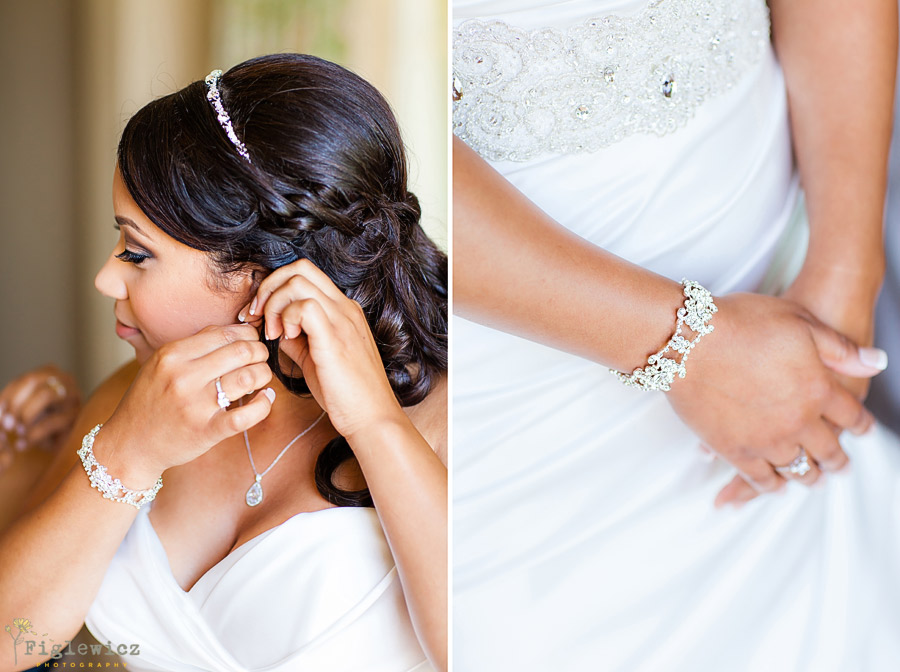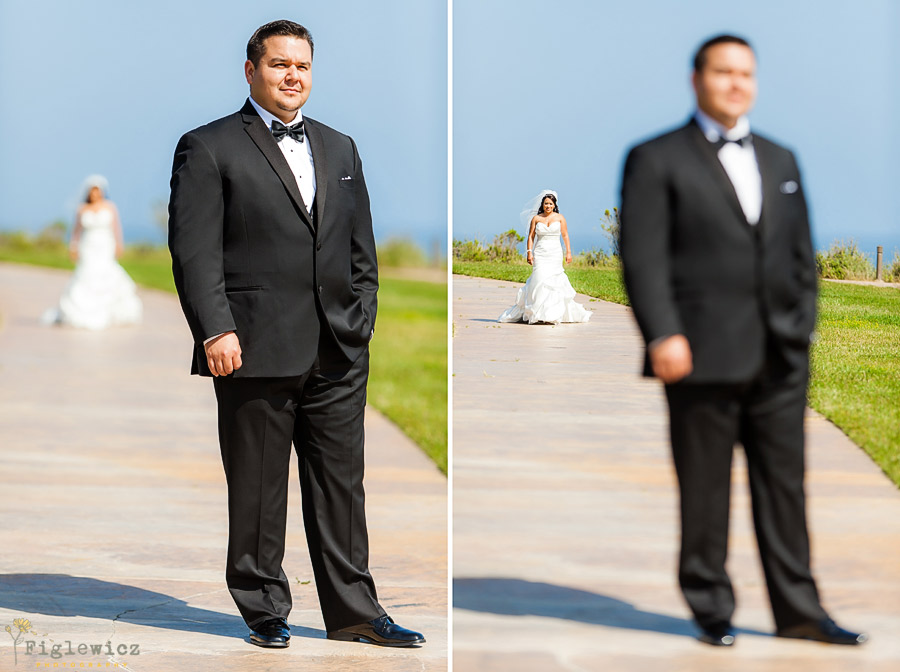 I wanted to share some of their cute answers from their questionnaire…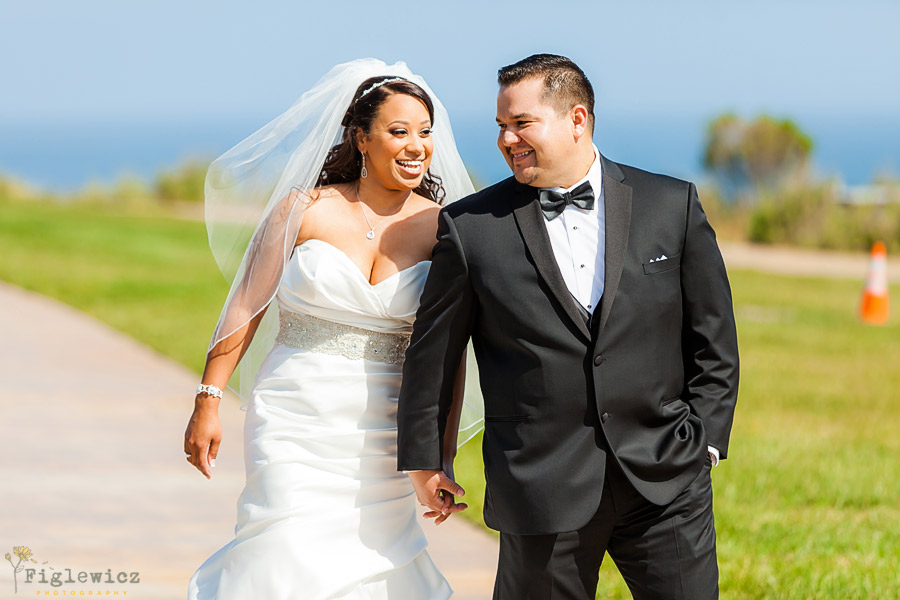 What drew you together to consider marriage?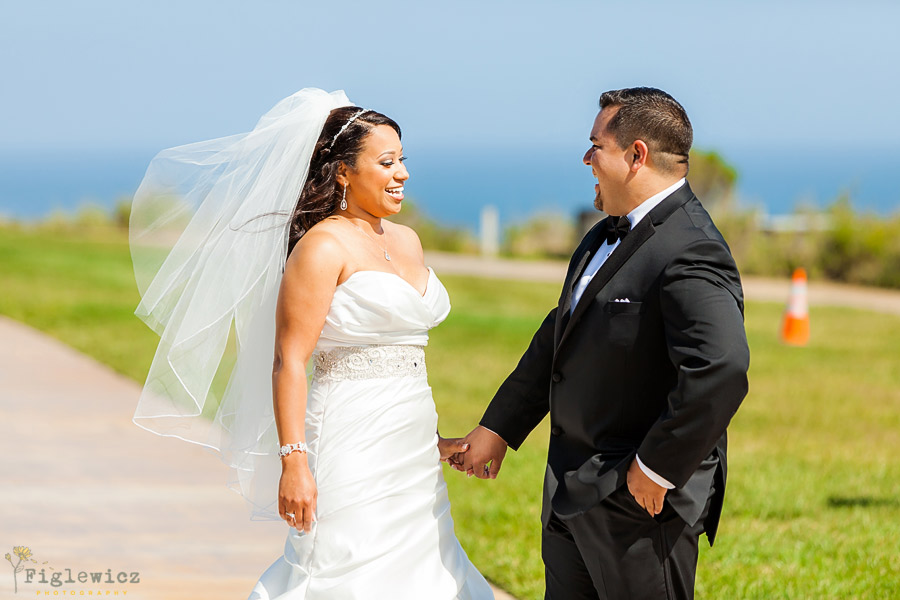 Melanie:
It all started when we spent a weekend together in Vegas last year (2010) as "just friends." The minute we arrived, from the taxi driver to the bellhop, they all called me Mrs. Aguilar and I would just laugh it off. I noticed that Mark didn't mind which I though was very cute. Then after winning some money at slots we went on a little shopping spree at the Fashion Show Mall where at a shoe store a very animated sales lady with a very thick Algerian accent insisted that we looked like a wonderful couple and that we should get married.
Aside from this, there were many signs that repeatedly appeared that suggested the two of us were meant to be together.
Less than two months into our relationship, I had a very personal and emotional experience that really opened my eyes and made me realize that Mark was the man that I was meant to be with. I had found my happiness and all that had been missing in my life in him. By then I knew, without a single doubt in my mind that he was the one.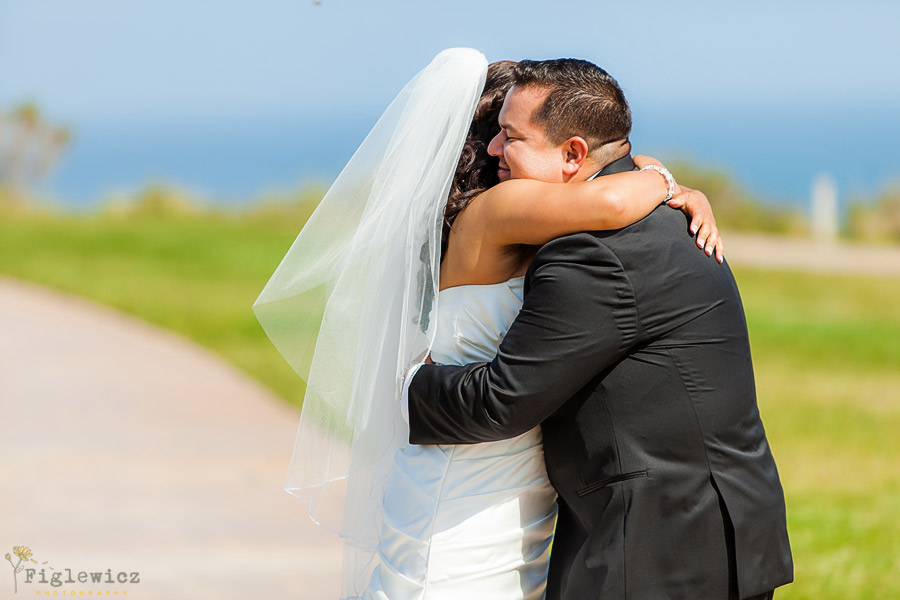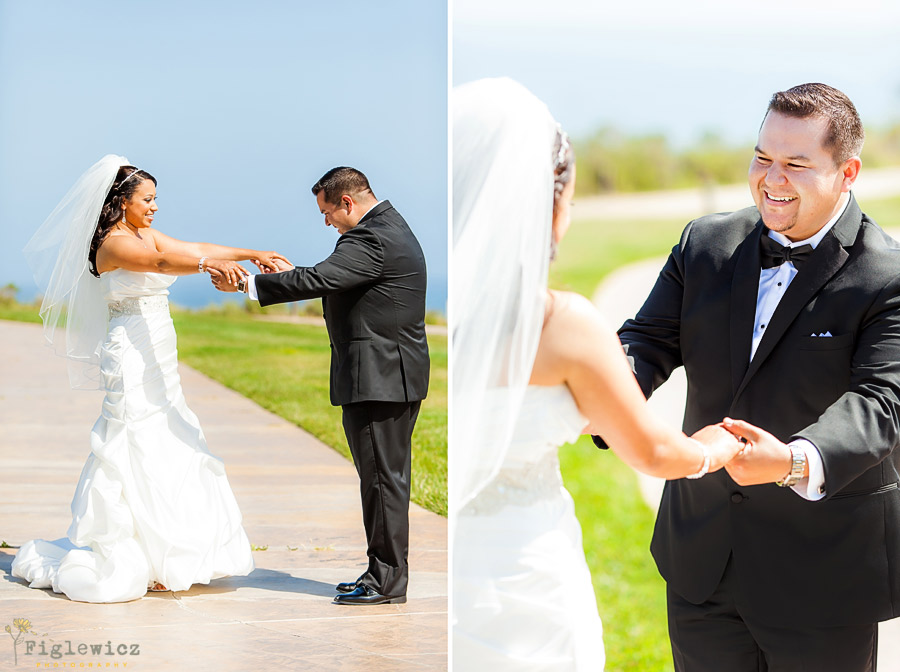 Mark:
From the moment I laid my eyes on Melanie I knew that I wanted us to be together. She was mostly quiet and didn't smile much at all, but when she did it would melt my heart away. I saw something in her that no one else had ever seen. After spending some time with her I fell in love, we had more in common than I ever thought. The trip to Vegas was the catalyst, it was then that we got together as a couple. It wasn't long after that wonderful weekend that the talk of marriage suddenly started to come up in our conversations and I didn't sweat it one bit. I knew Melanie was the one I wanted to spend the rest of my life with all along from the moment she walked into the class room on the first day of school. She completes me.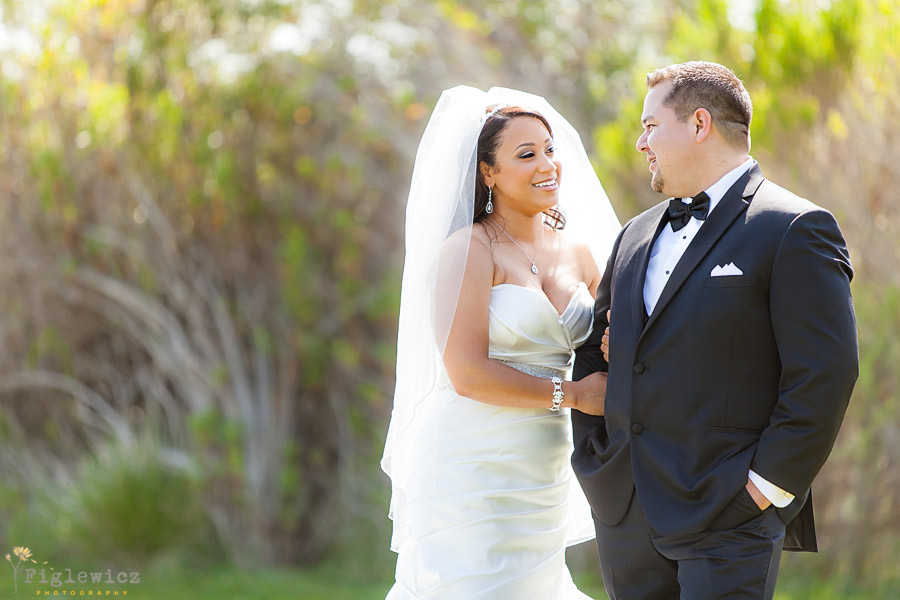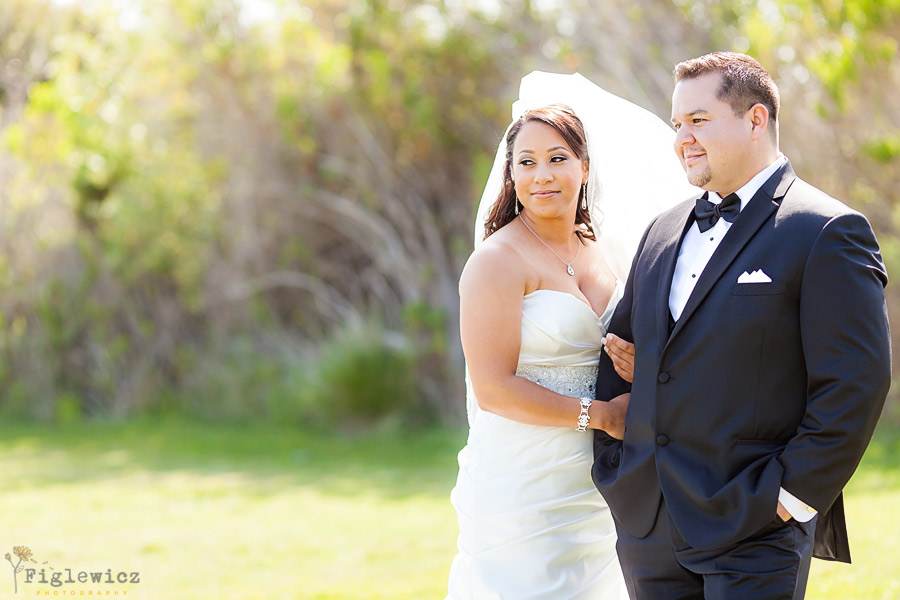 What do you like most about each other?
The sense of happiness, comfort, security, and home we find in each other; our ability to make each other laugh; our common interests, dreams, and goals for the future; not only our commonalities but also our differences. We complement each other.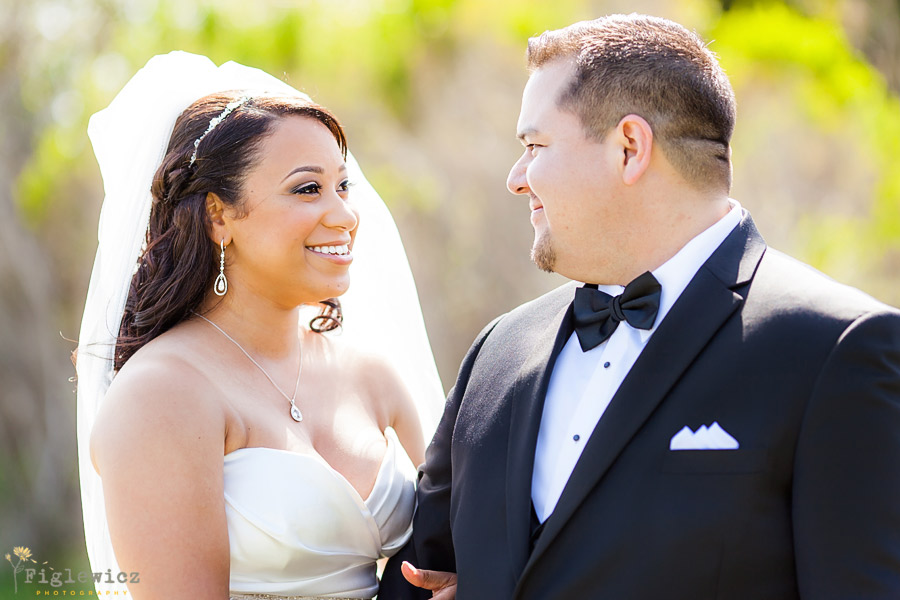 How and when did the proposal happen?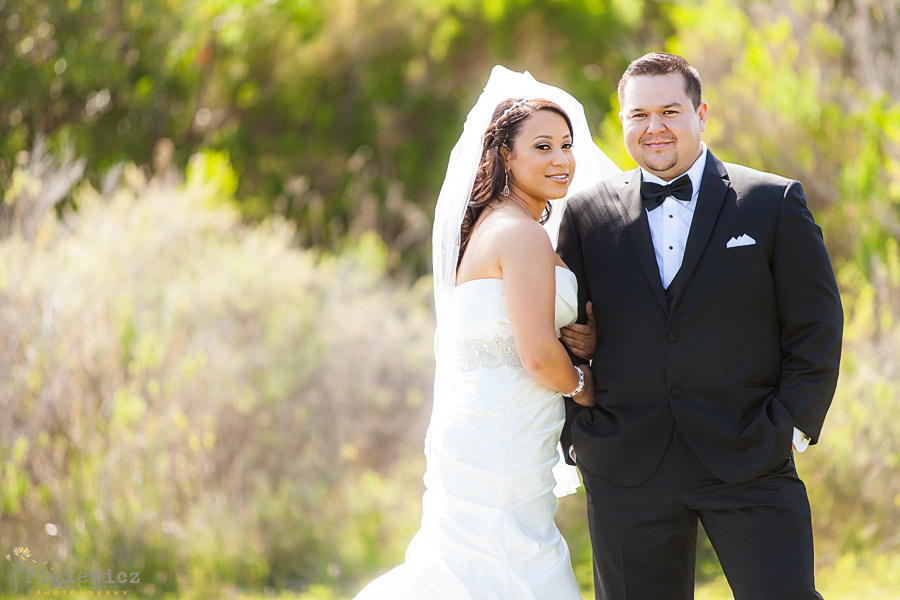 We went to Las Vegas to ring in the New Year 2011 and went to a New Years Eve Gala at the Bellagio. When the count down began Mark took me outside to the fountain, got down on one knee and proposed to me right at the stroke of midnight. The funny thing is that I was so distracted by all the fireworks in the sky that I didn't see the instant he knelt down and didn't hear his proposal, I just saw him down there holding a beautiful ring in his finger tips and I said YES!!!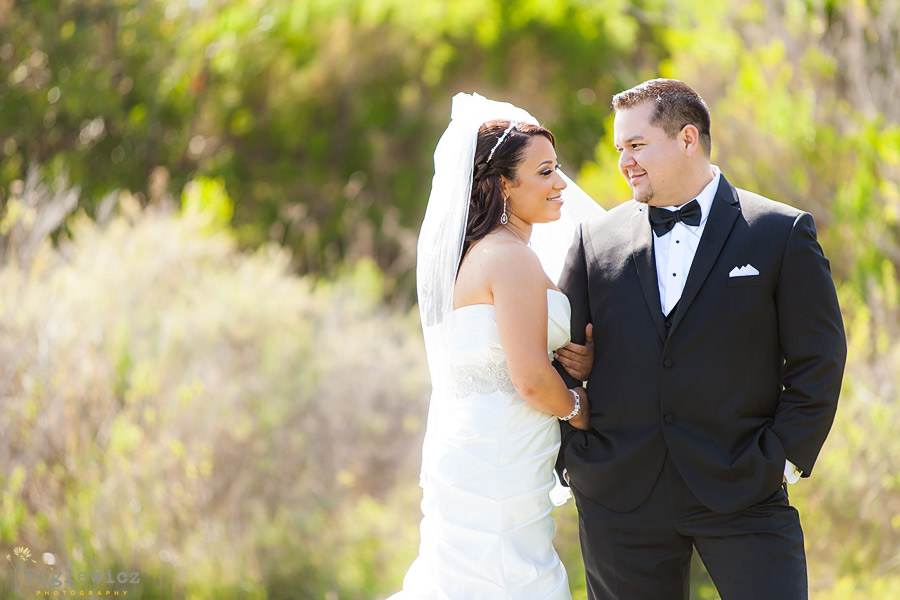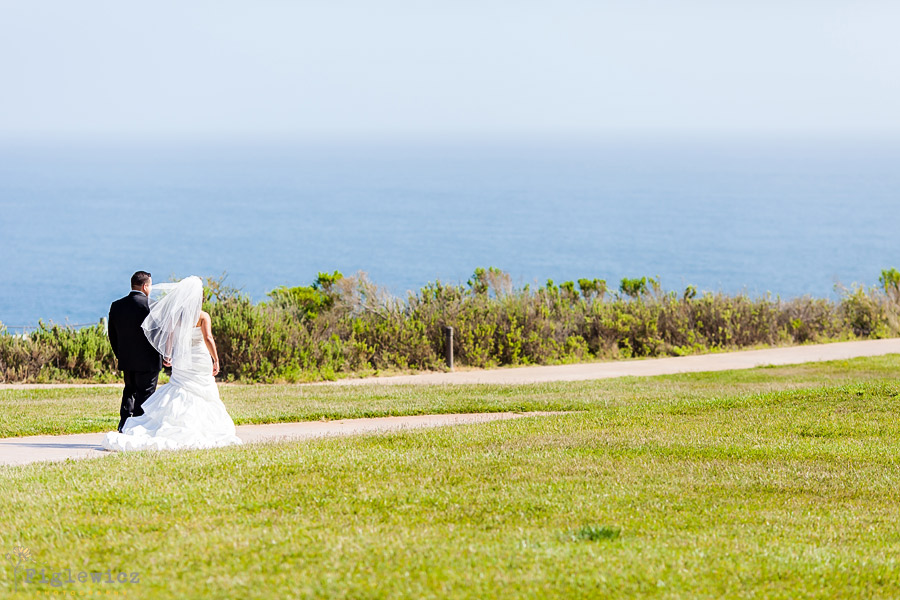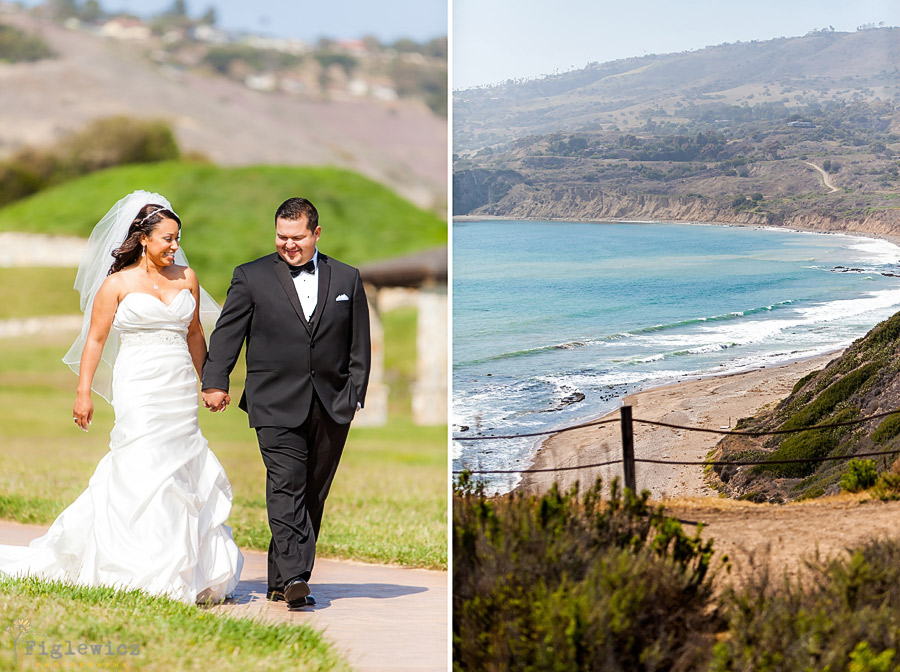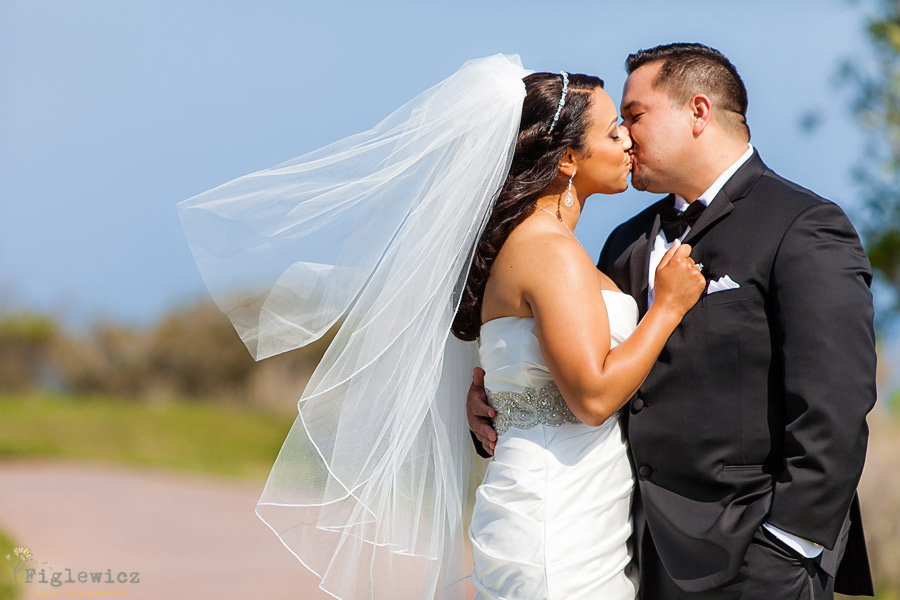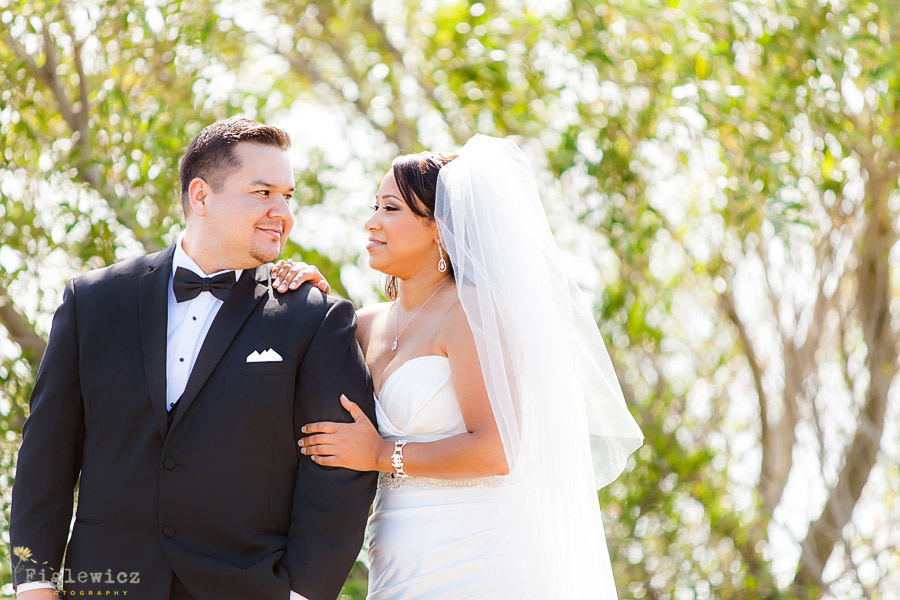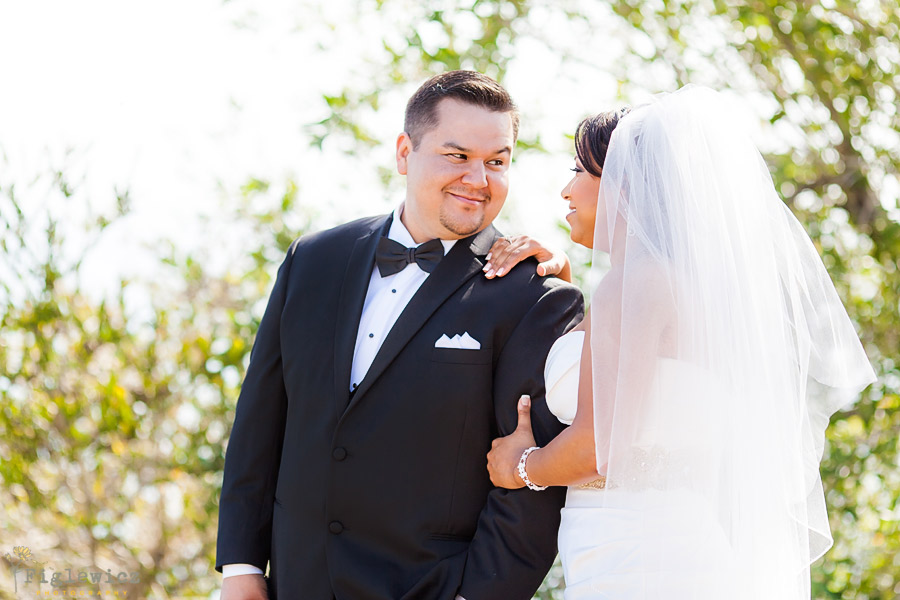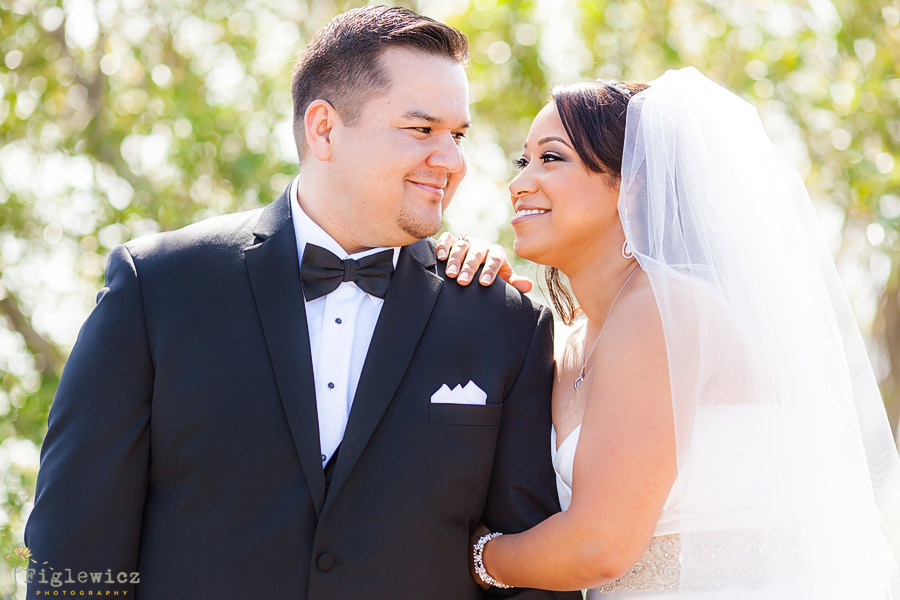 You guys are so cute!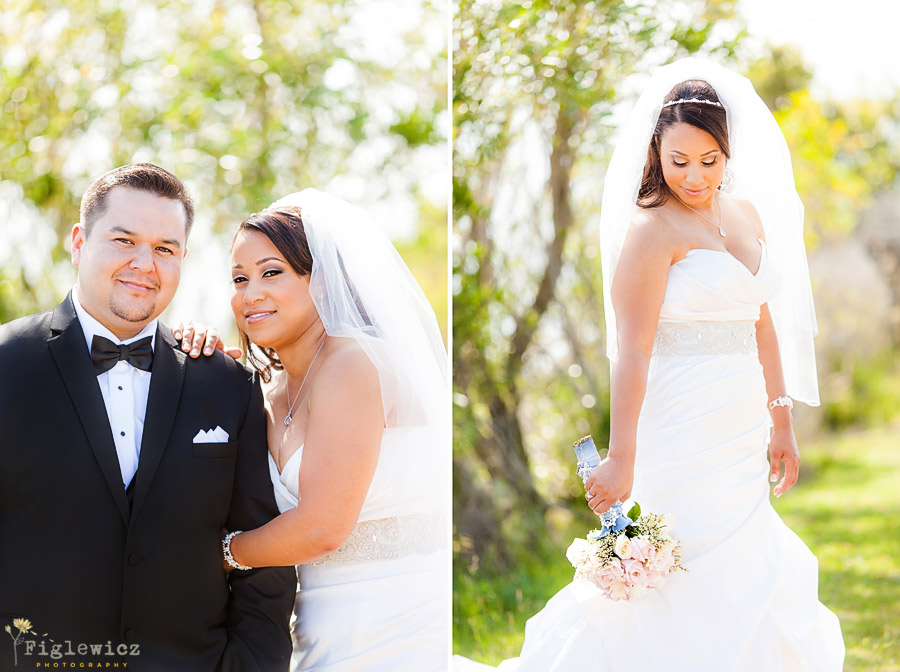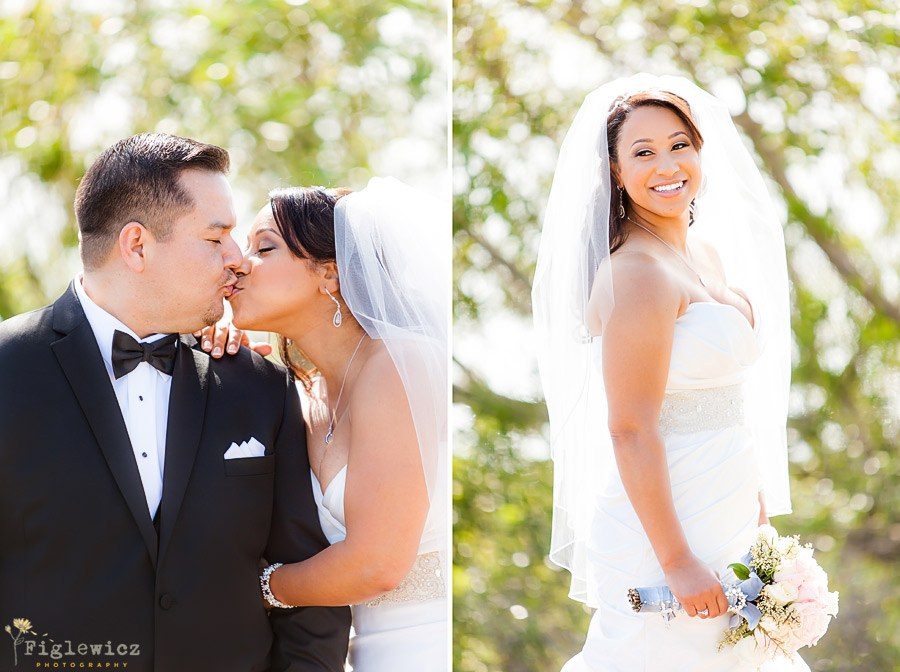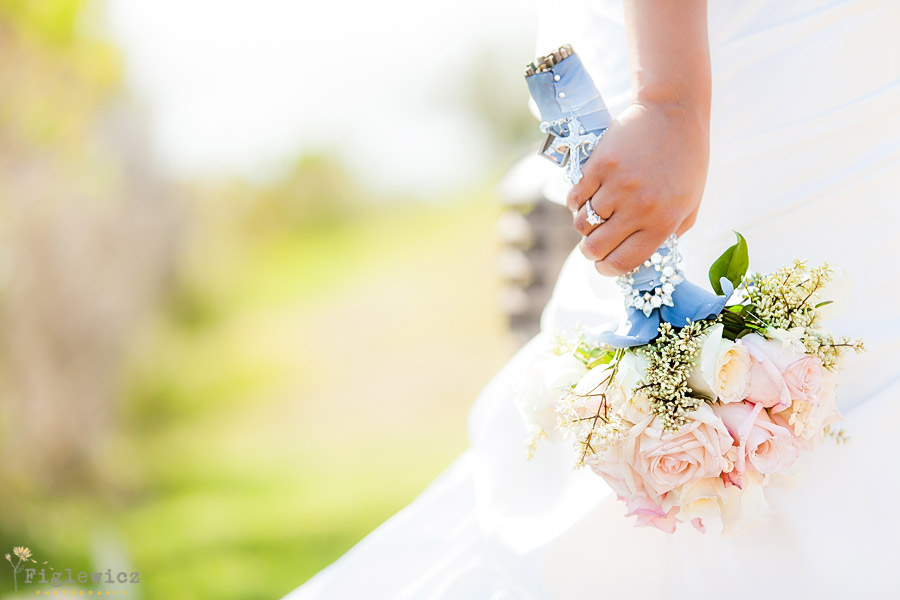 Beautiful flowers by: Bespoke Occassions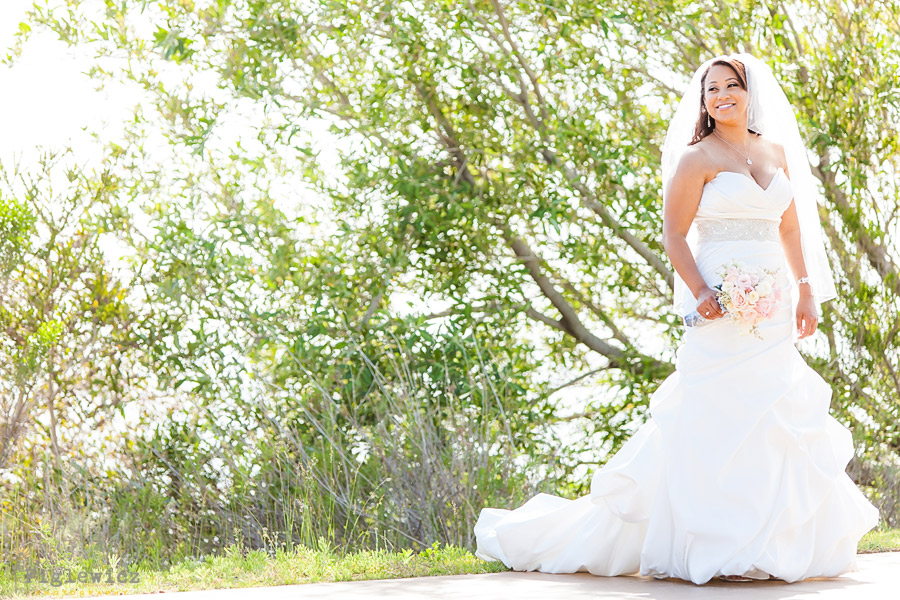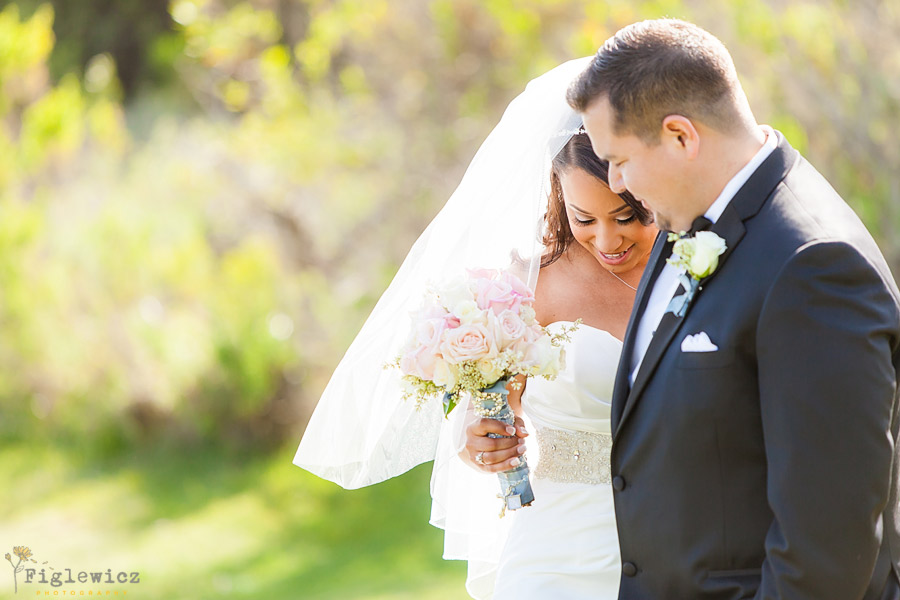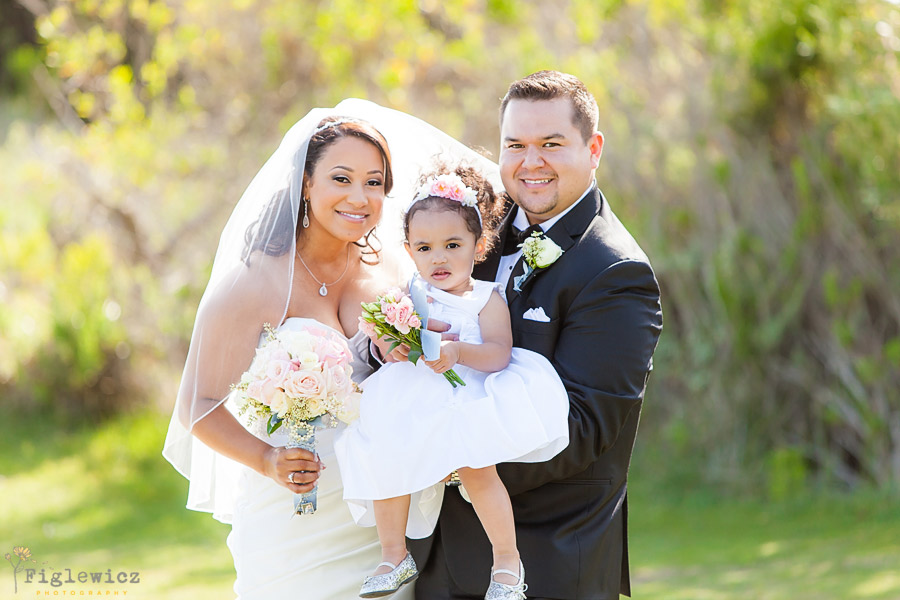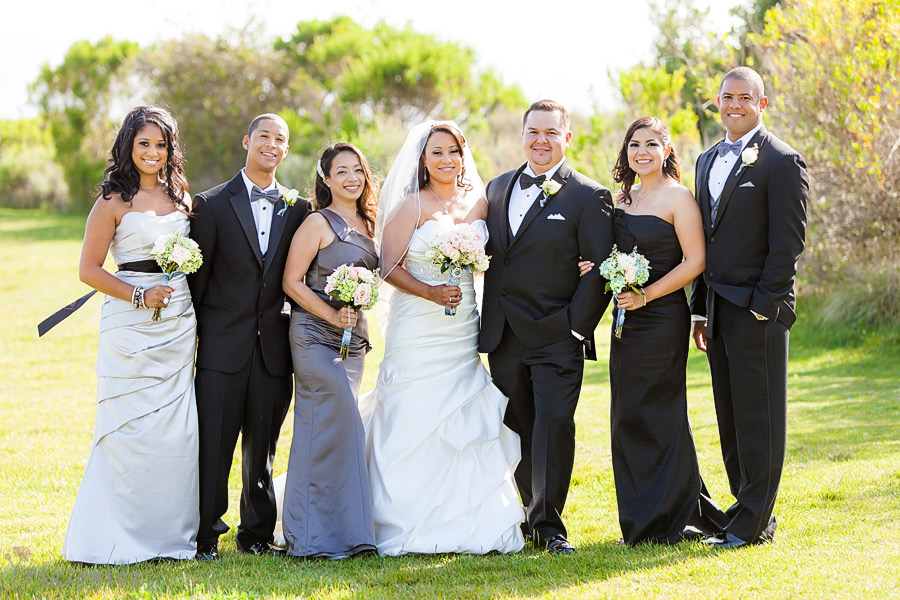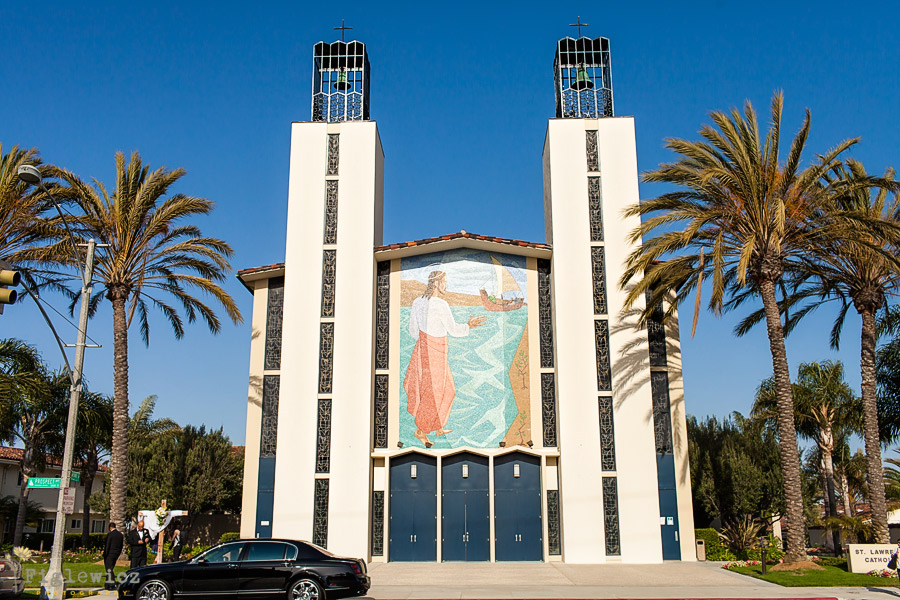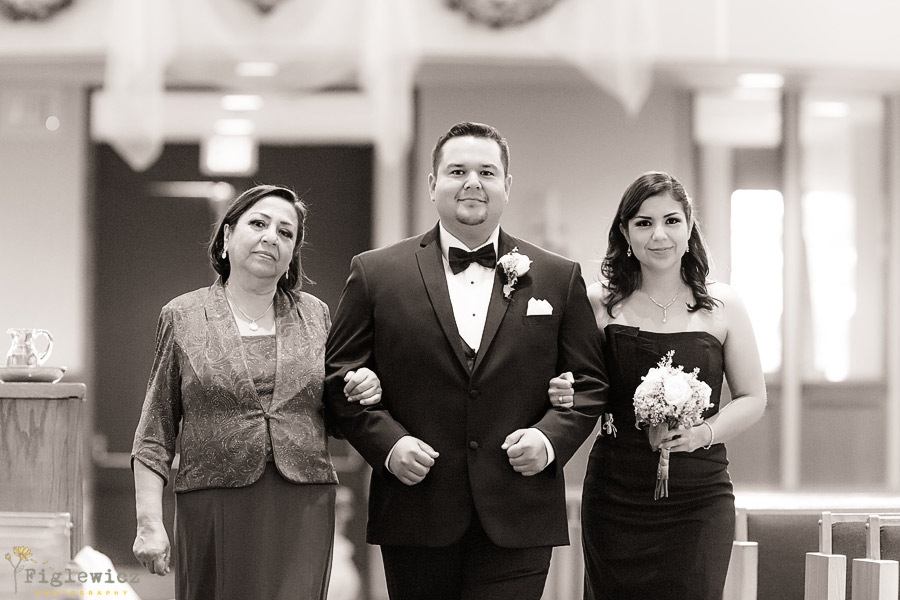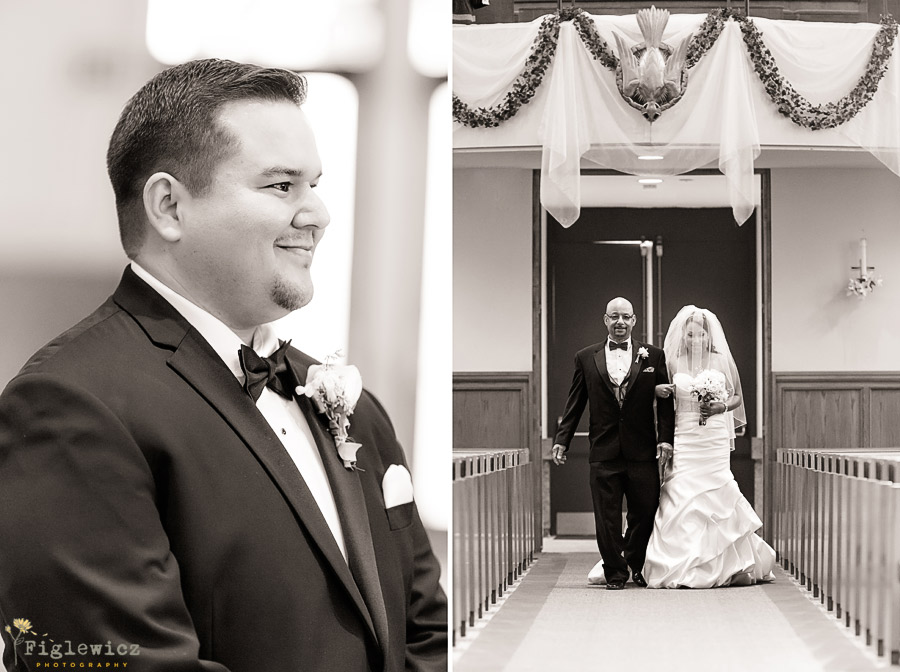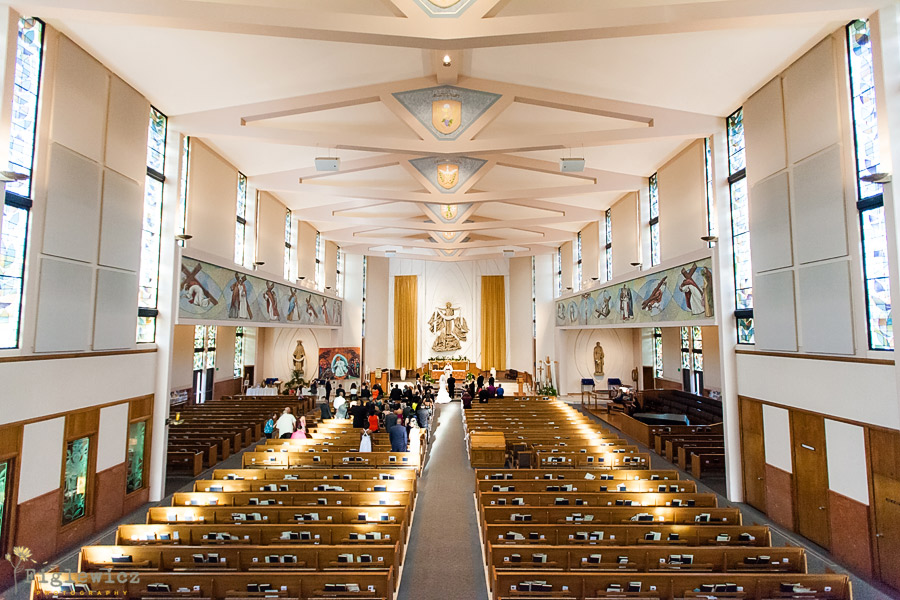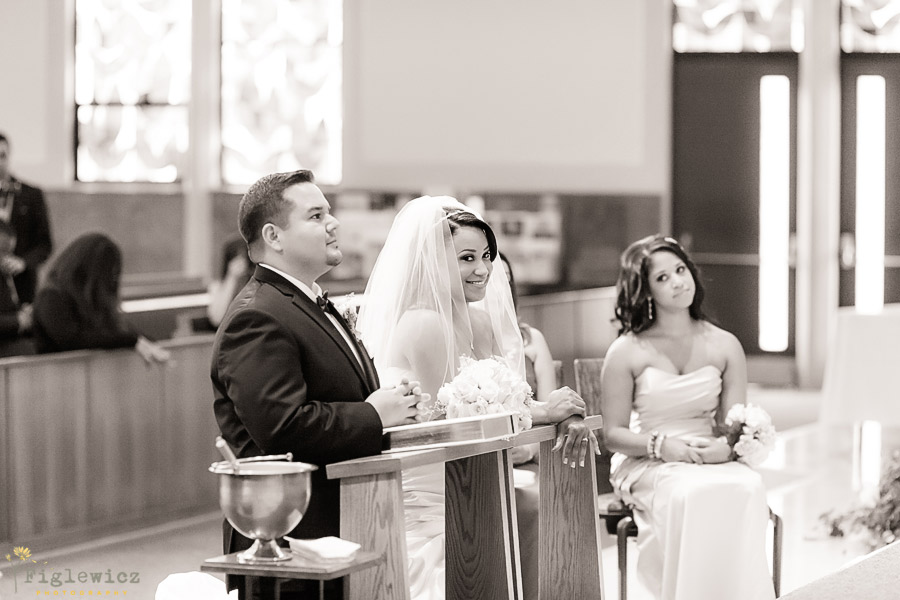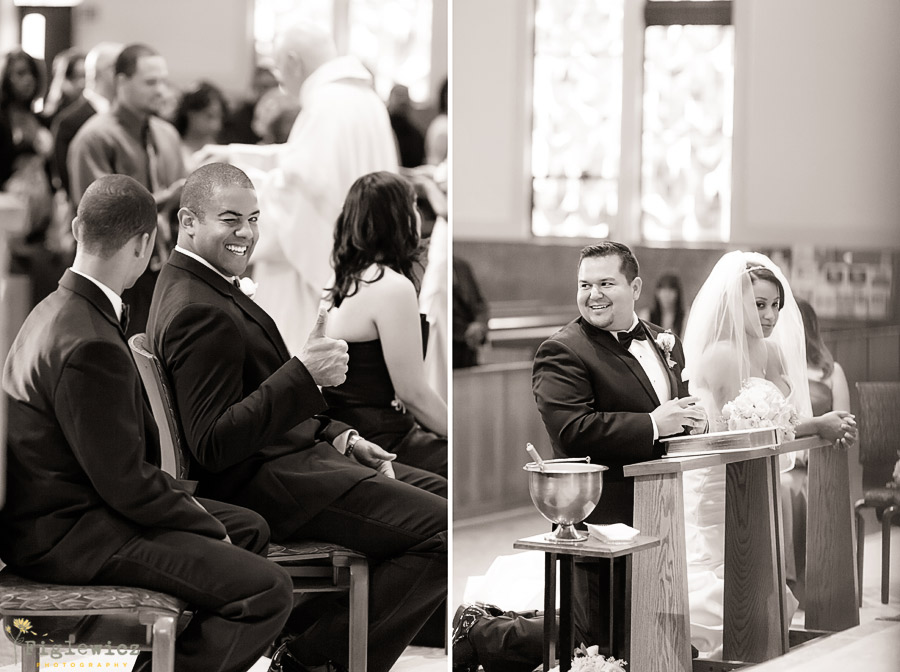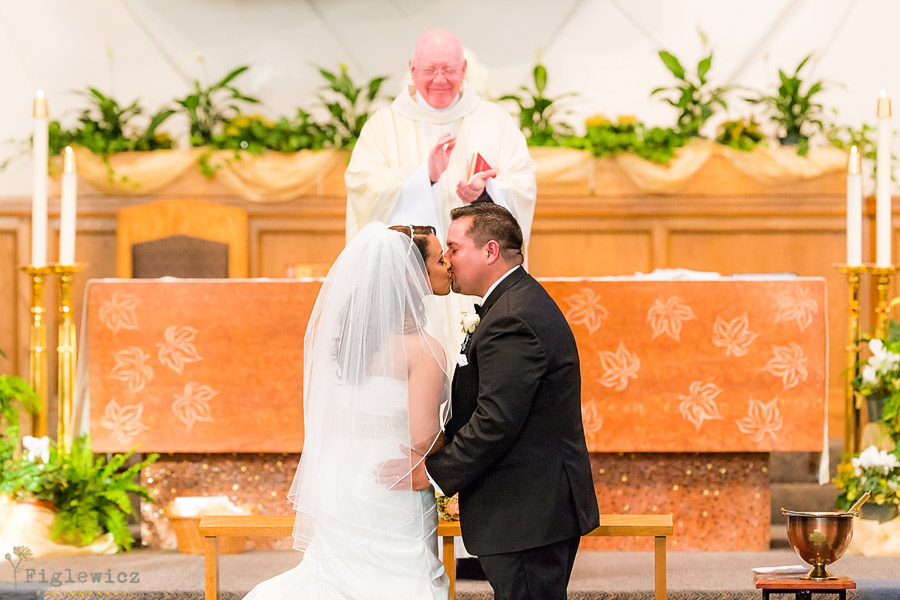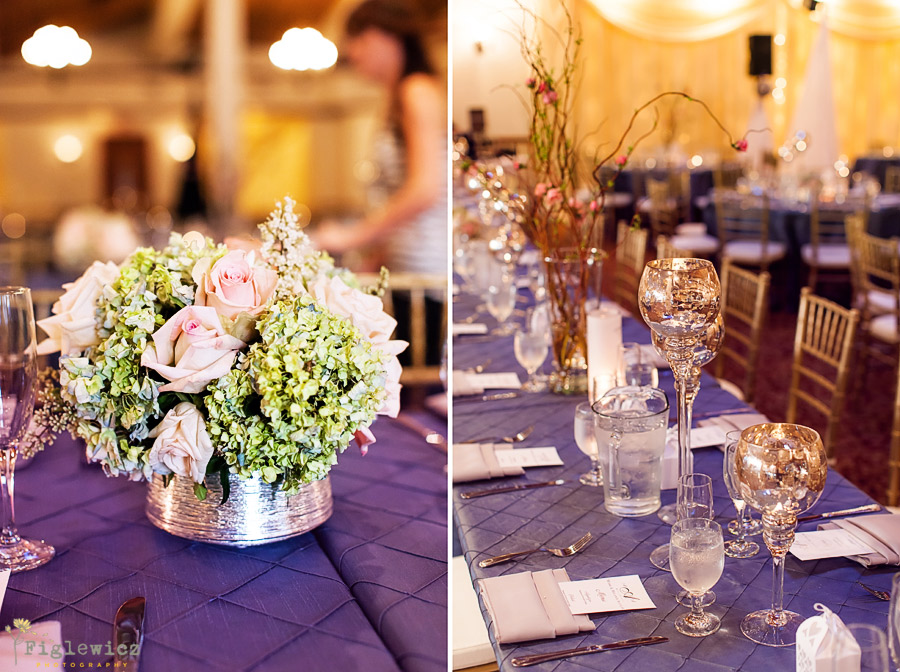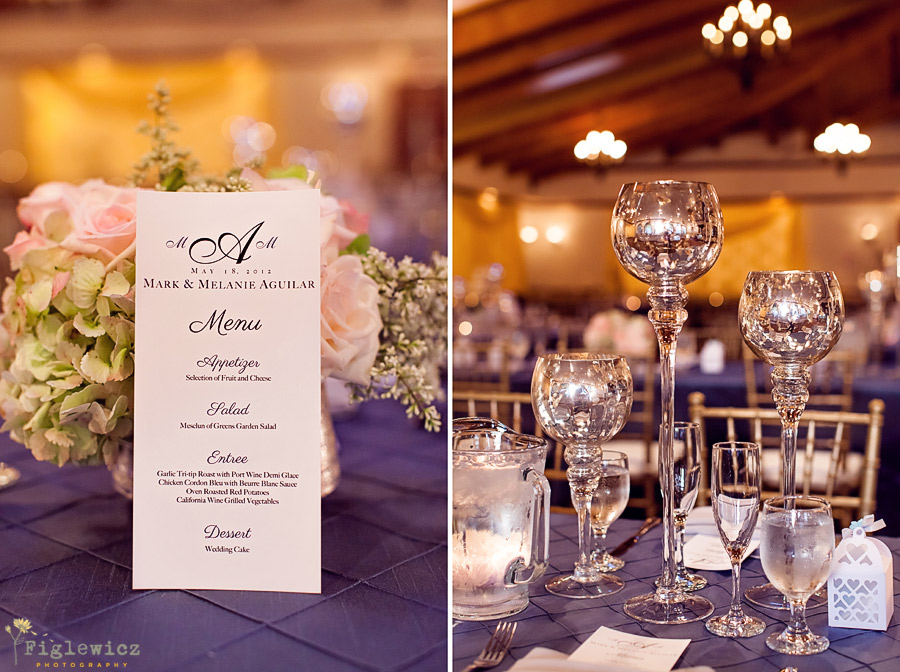 Your details were fantastic!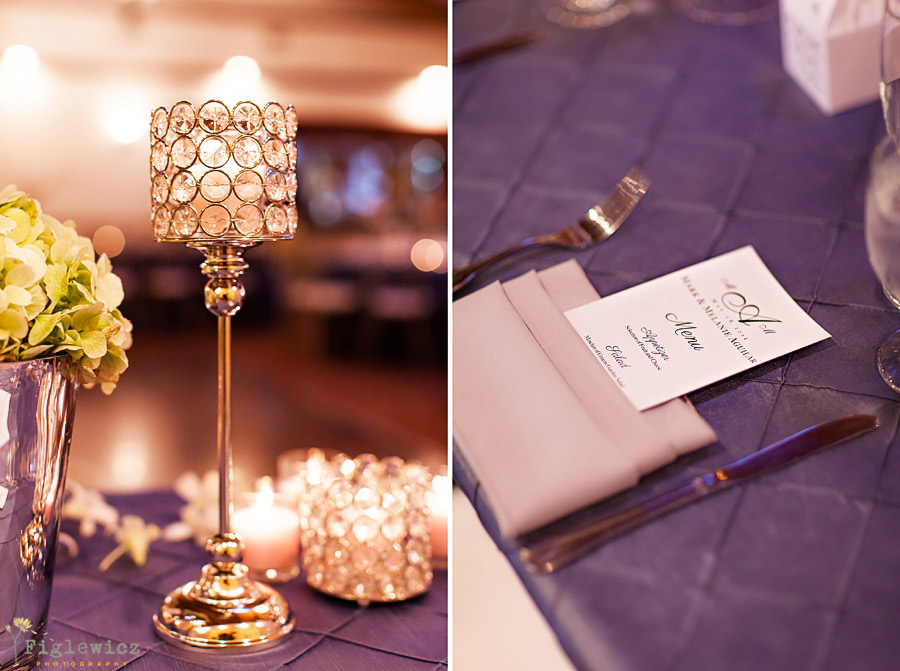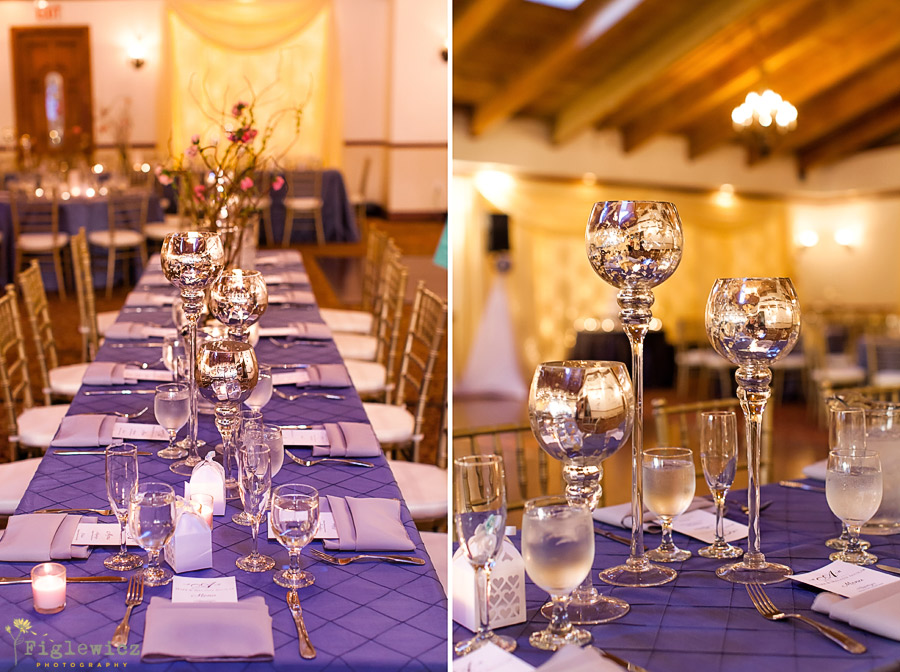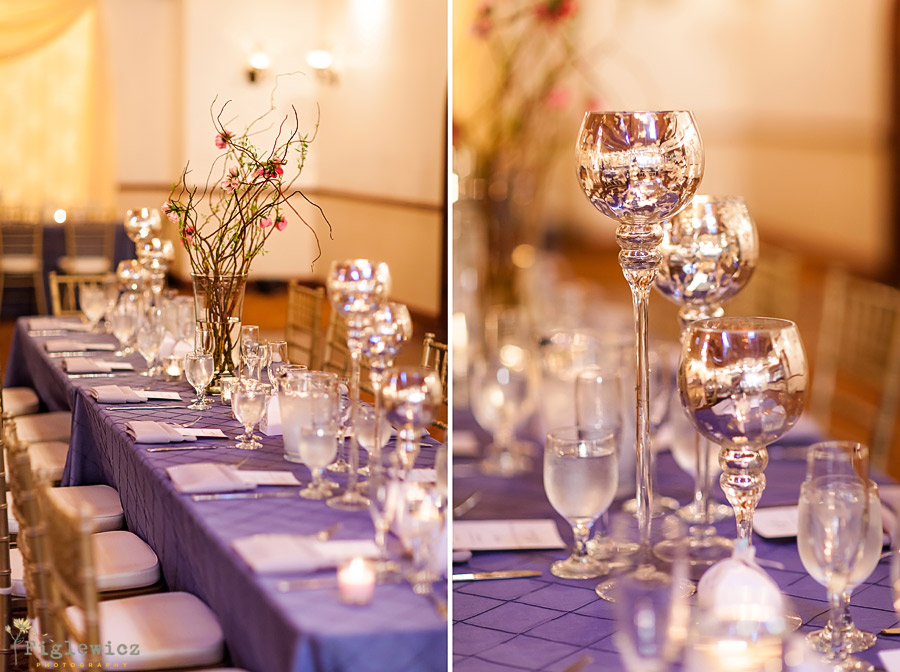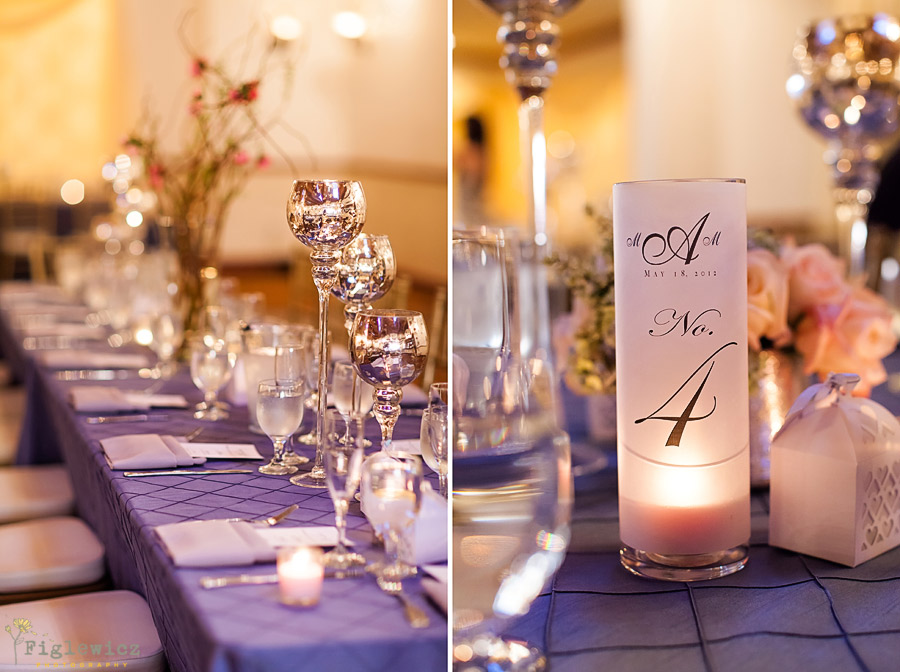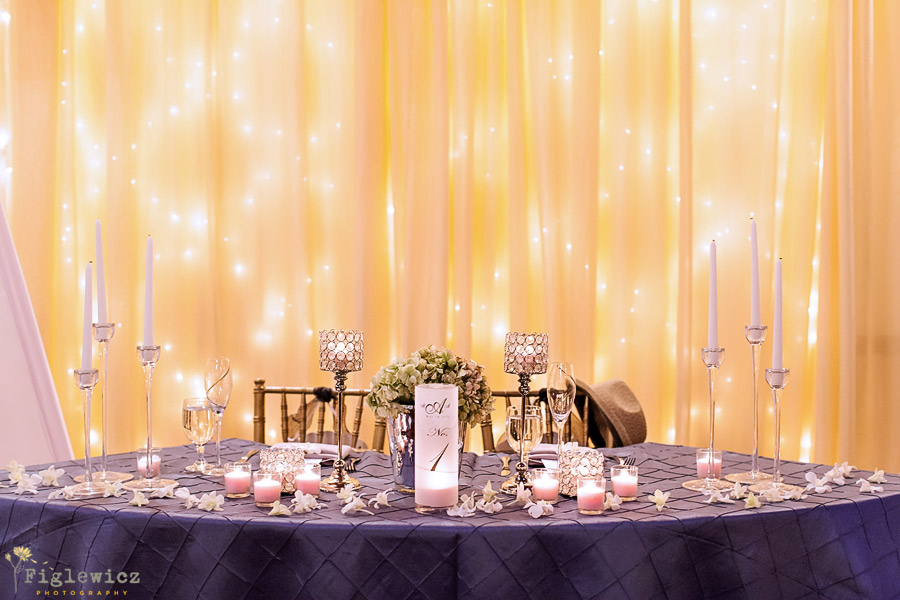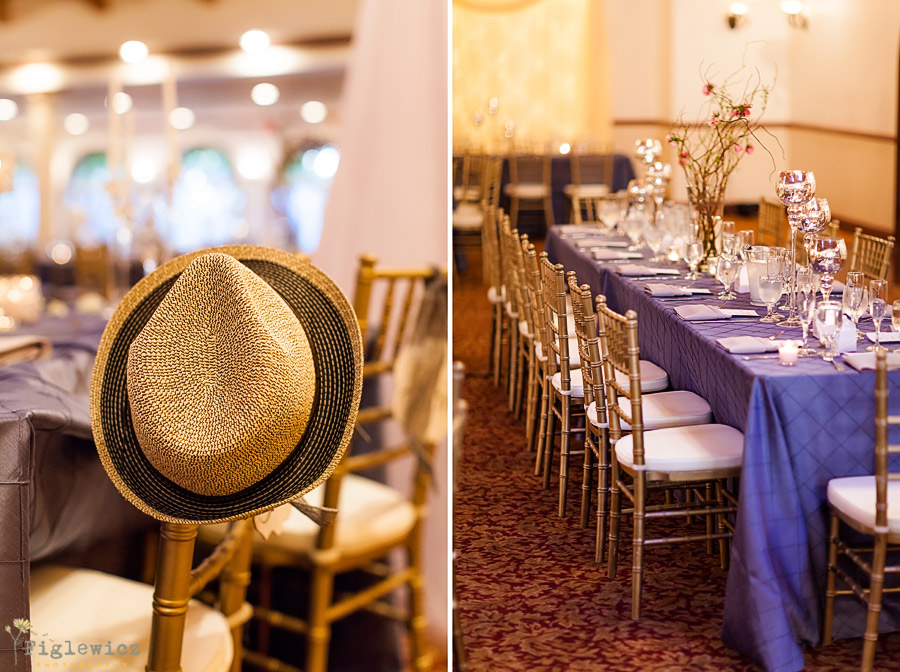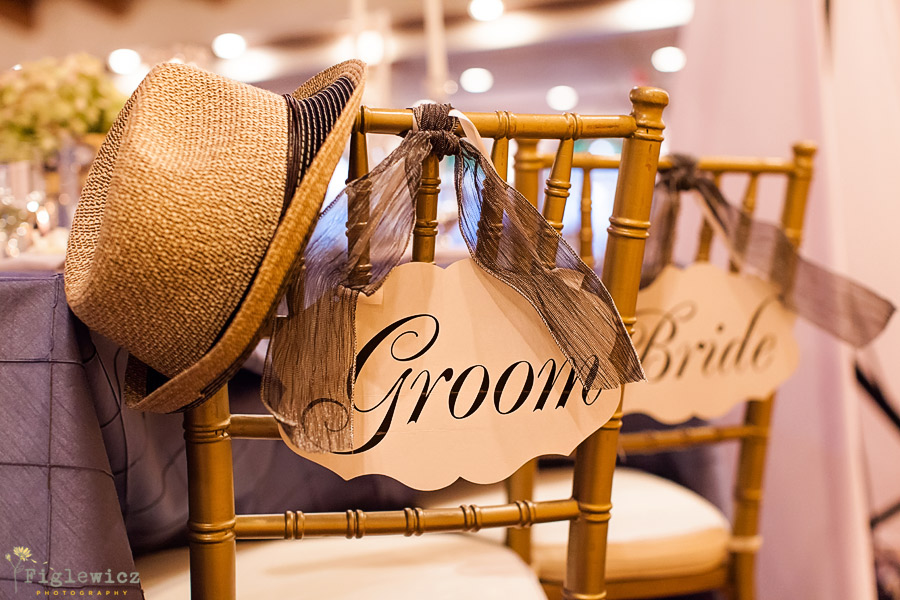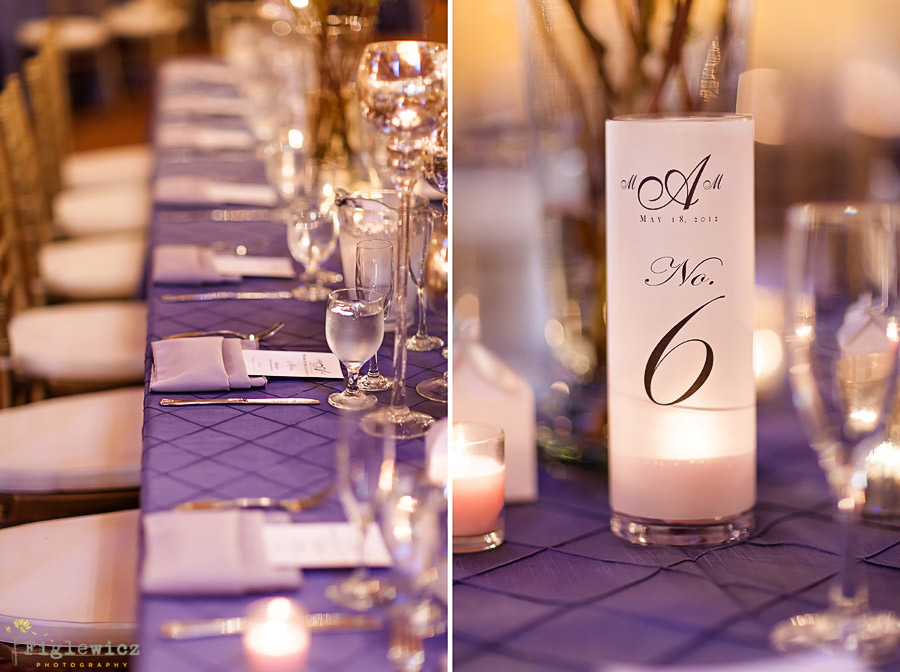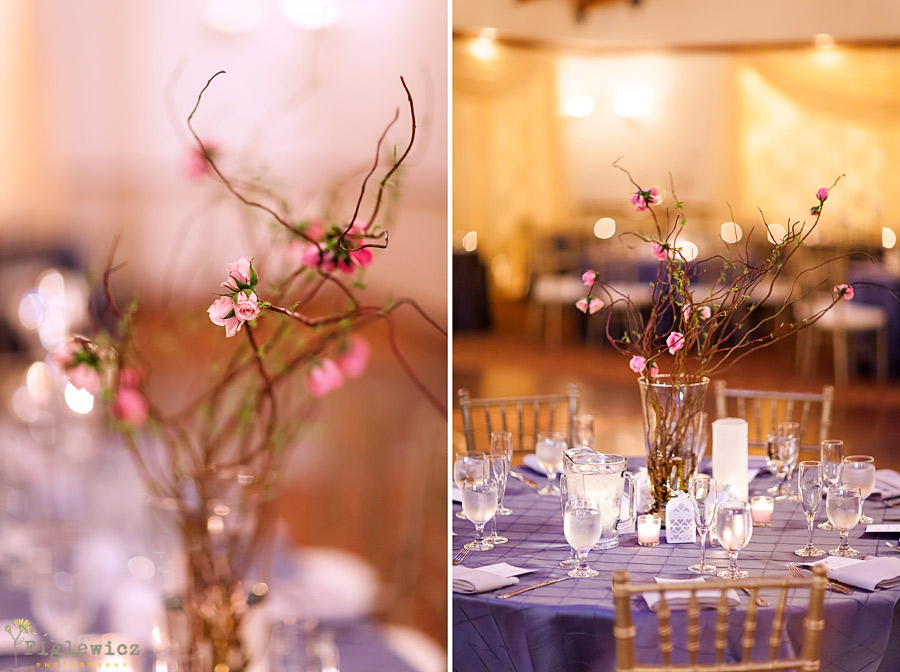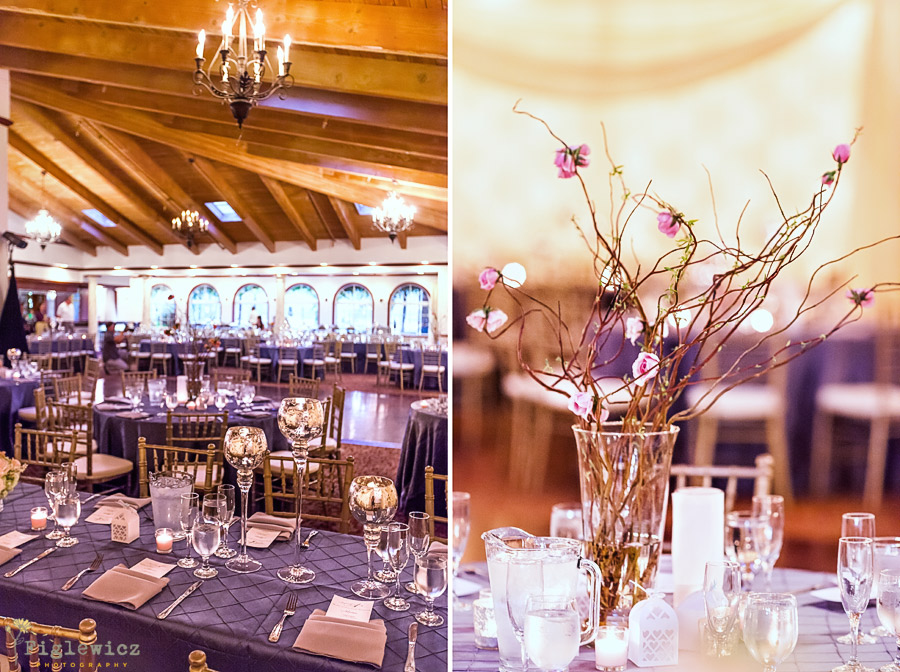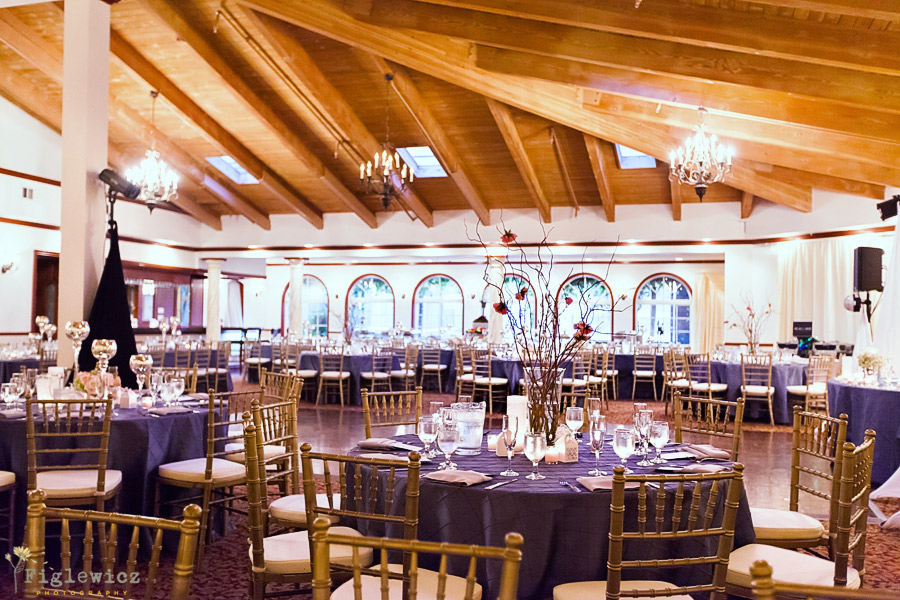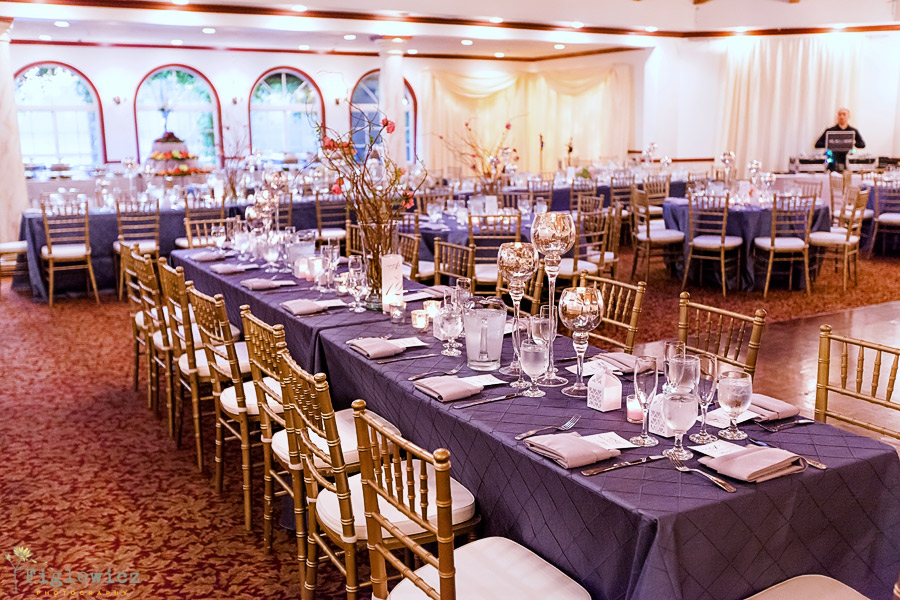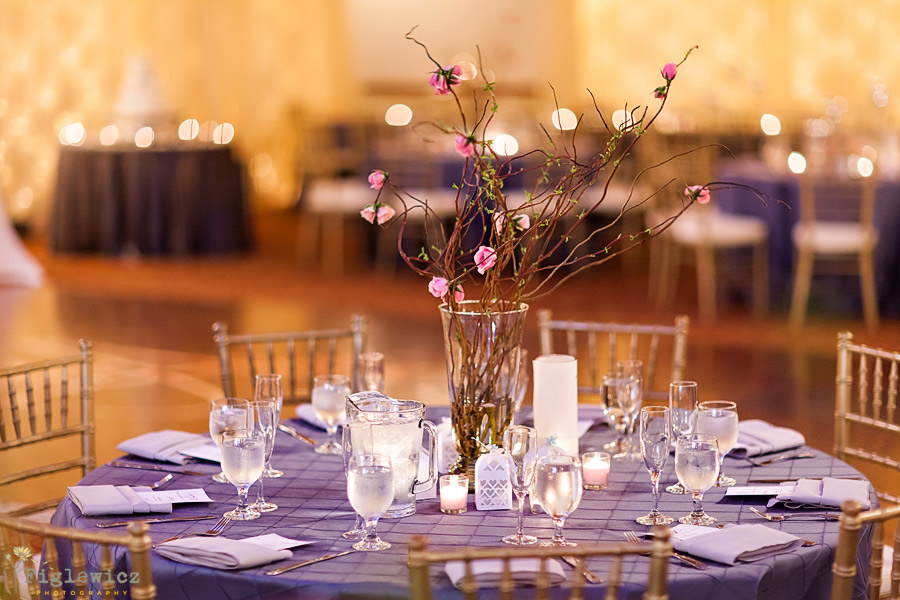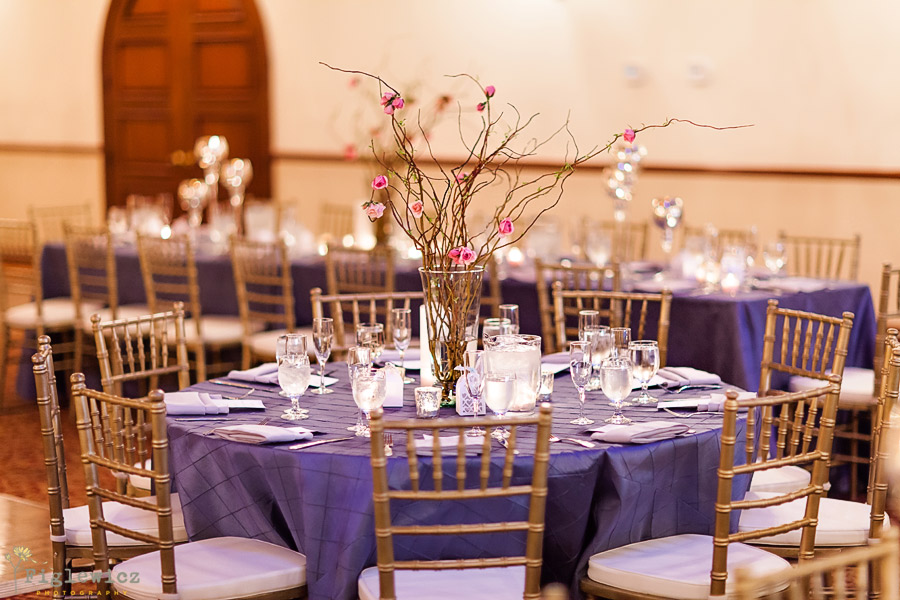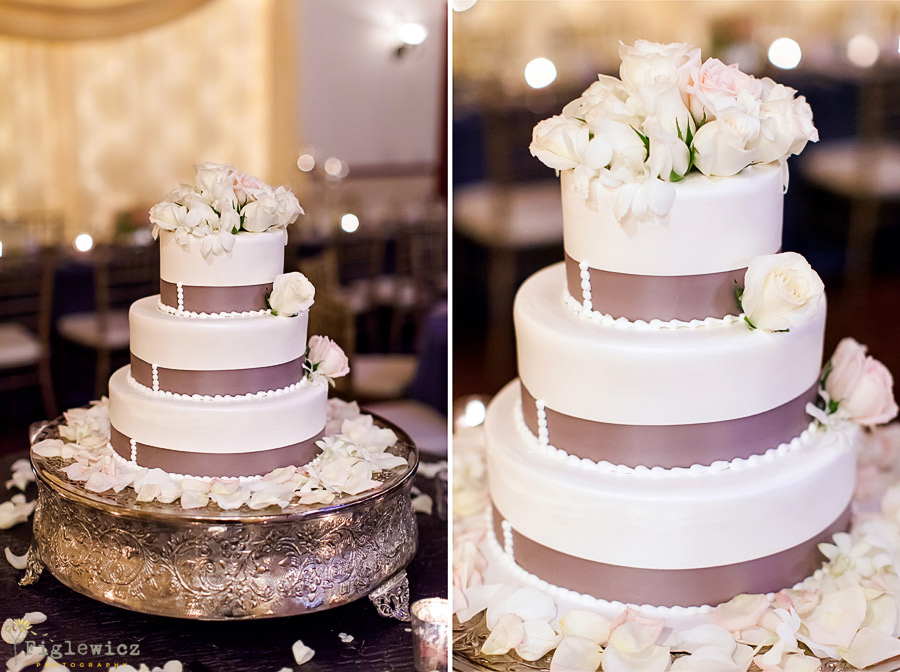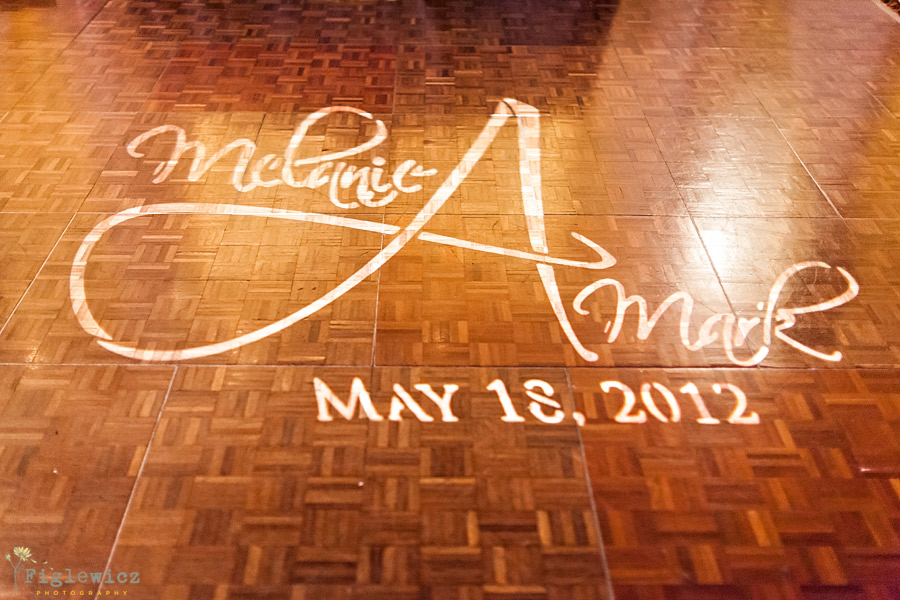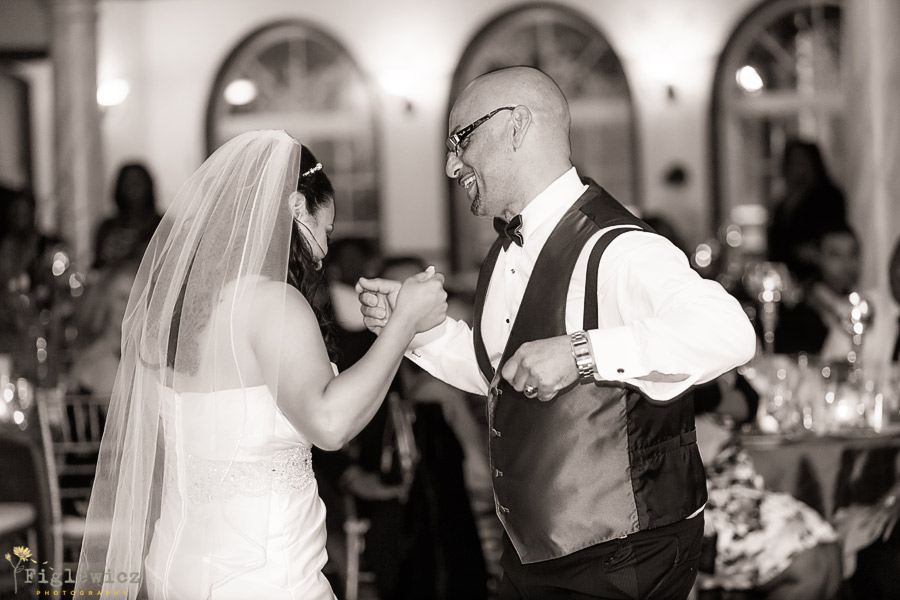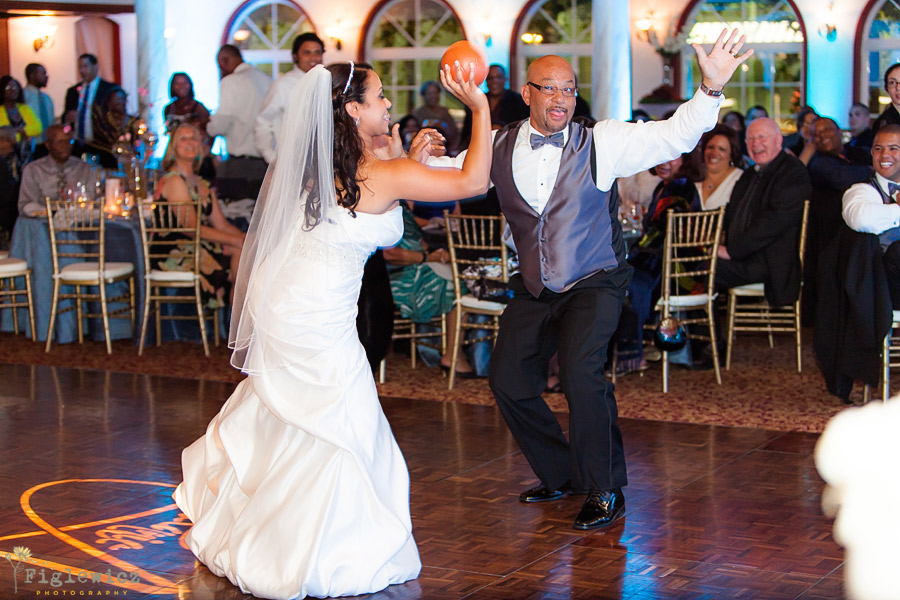 Cutest thing ever!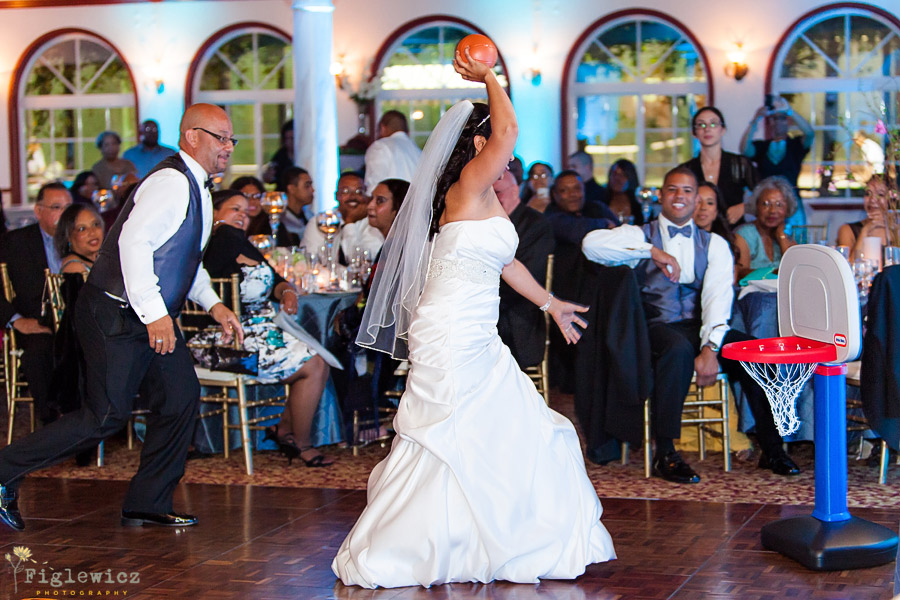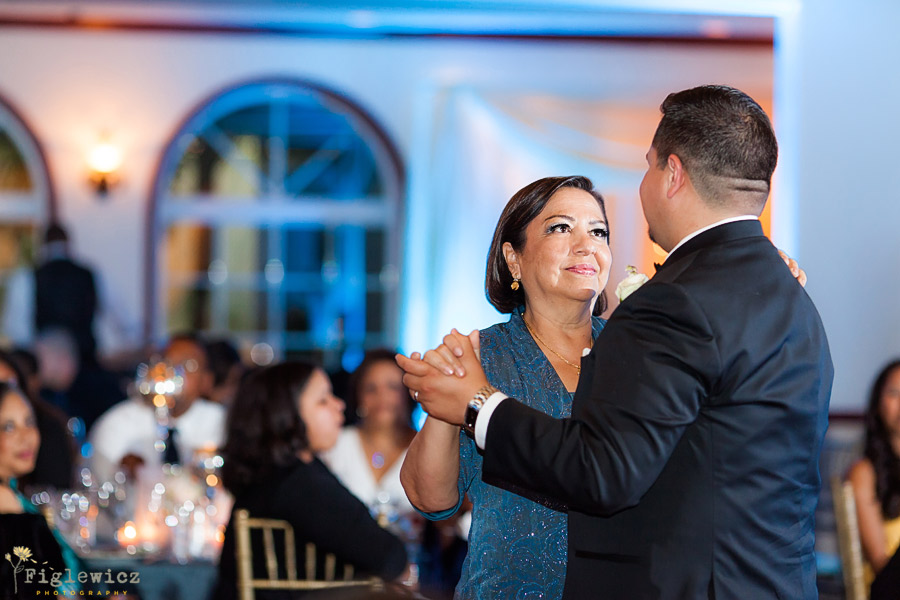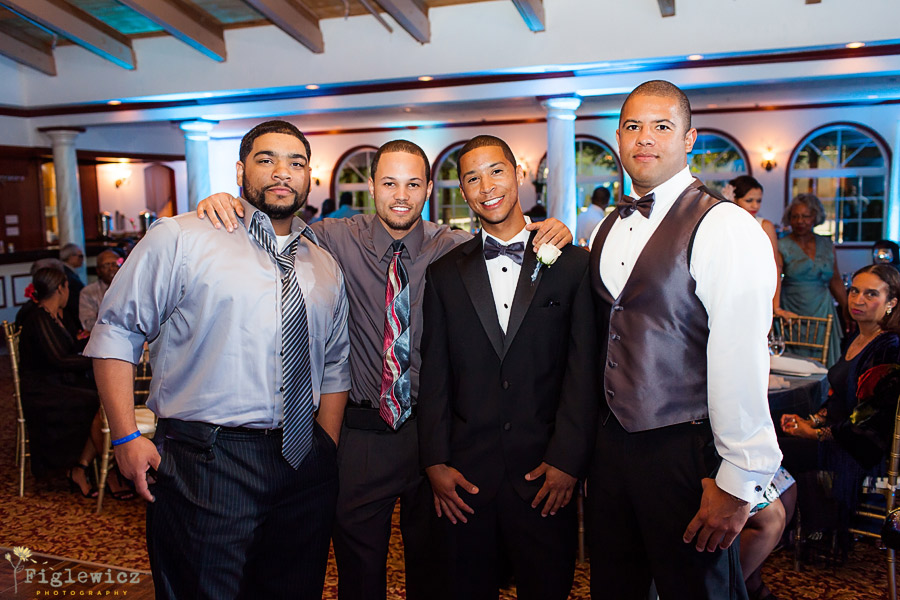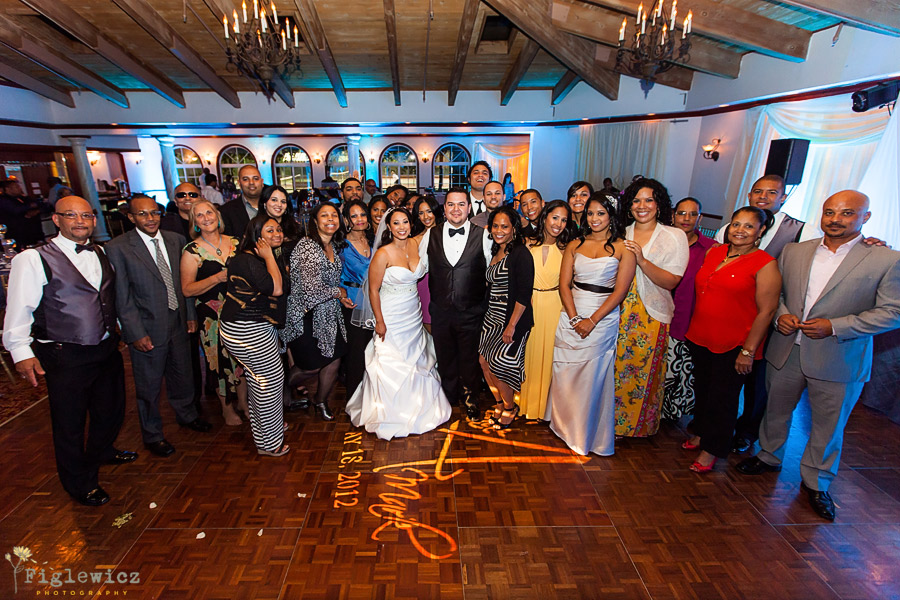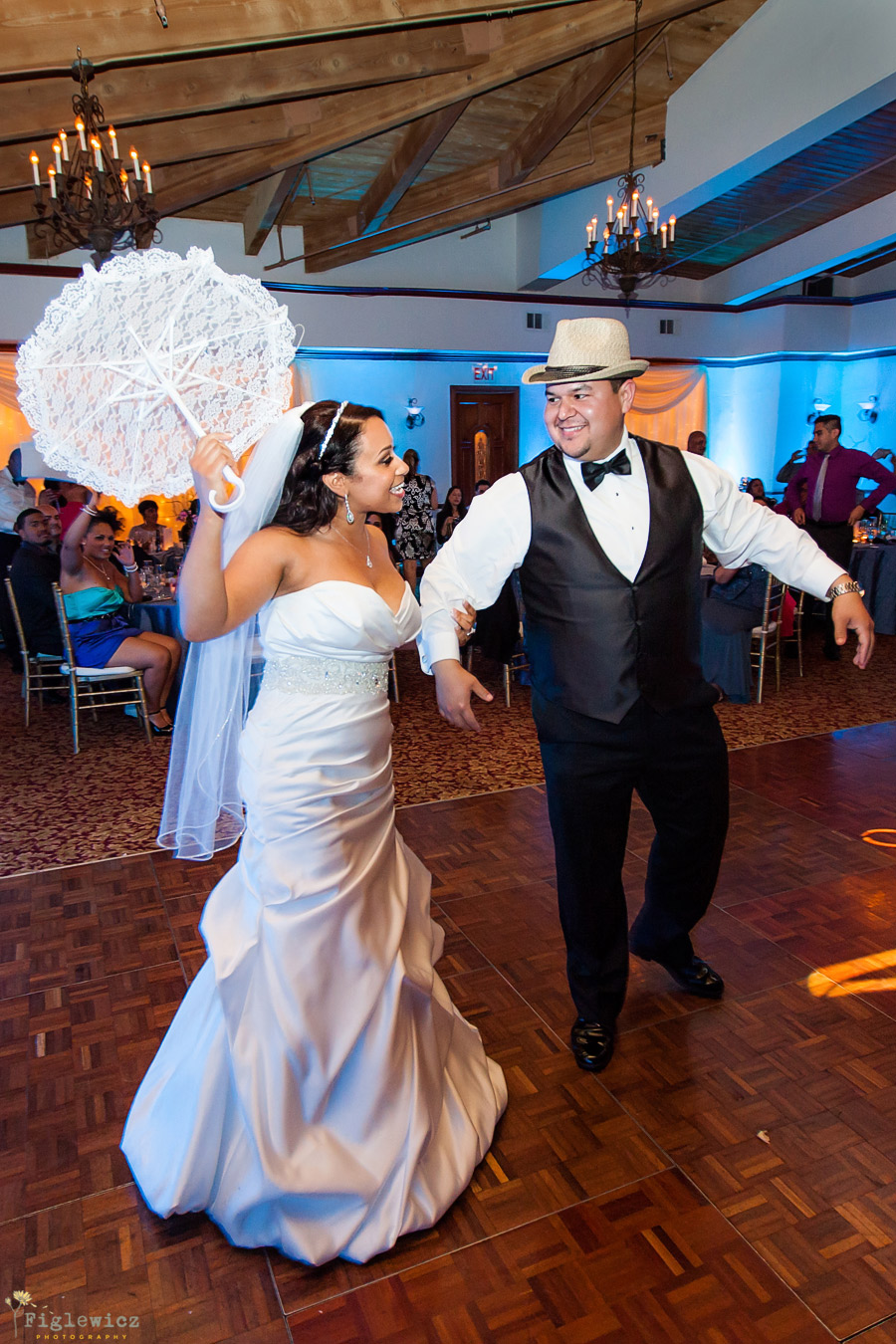 Mark and Melanie, we are so excited for you guys! Please keep us posted on all the blessings that are still to come!! Lots of Love!
The awesome team that helped make Mark and Melanie's wedding amazing!
Photographer – Figlewicz Photography
Event Coordinator –Aja Lauren Event Production & Design
Florist – Bespoke Occassions
Cake – Porto's Bakery
Dress – Winnie Couture
Makeup – Kelly Joe Grandy