Terry I love this first photo! You aren't nervous at all… and… you are waving to your fans. The outdoor ceremony at Los Verdes was beautiful, but not as beautiful as Kim!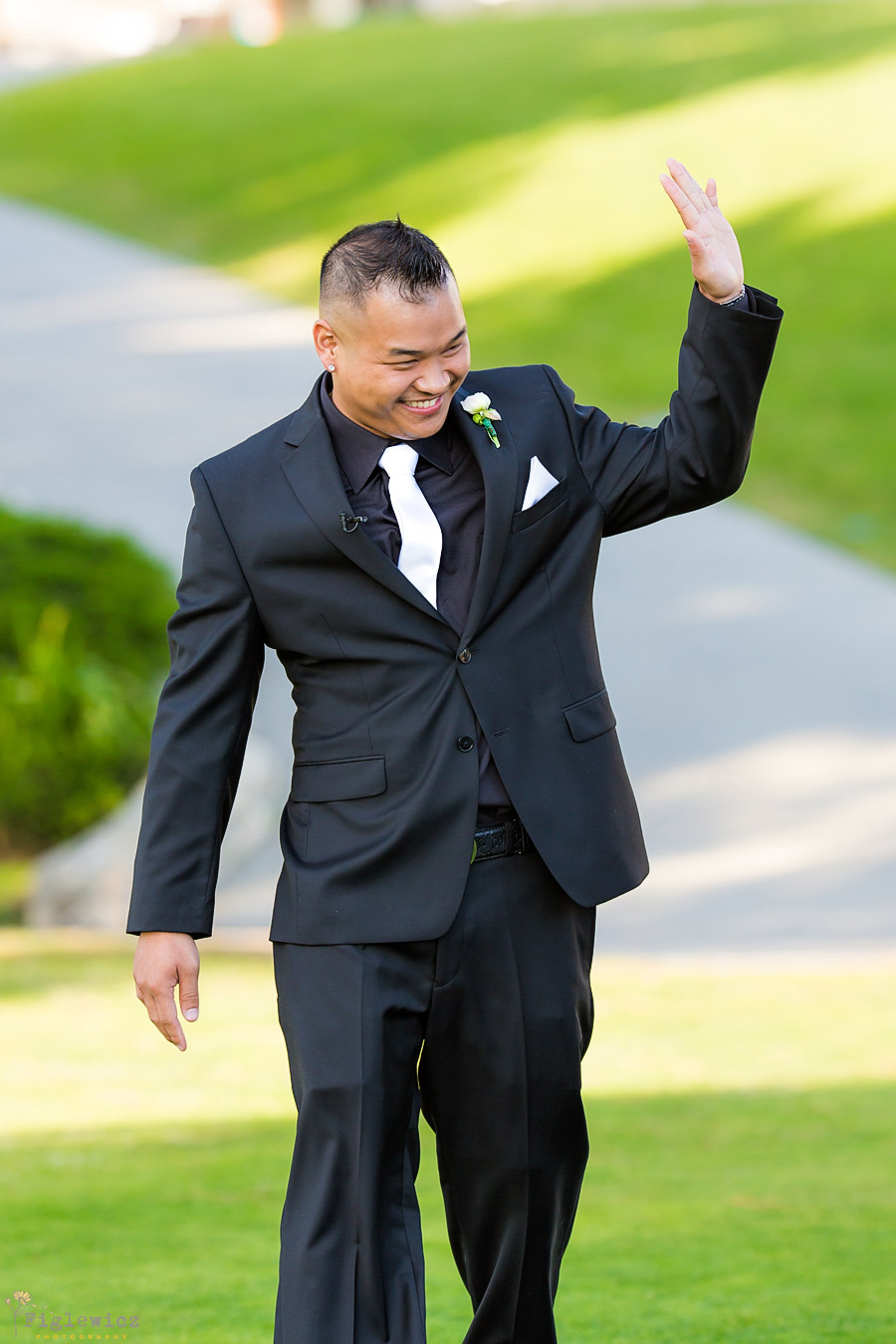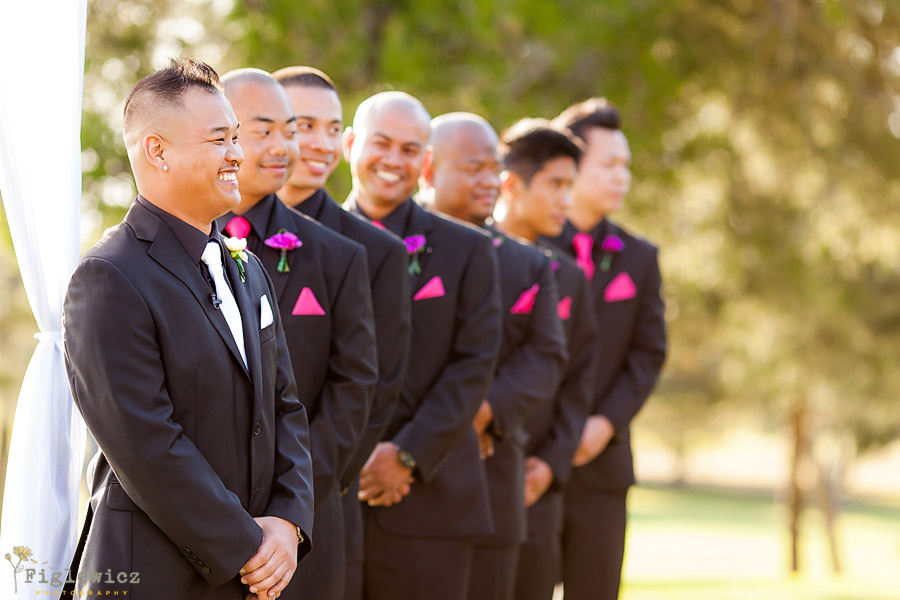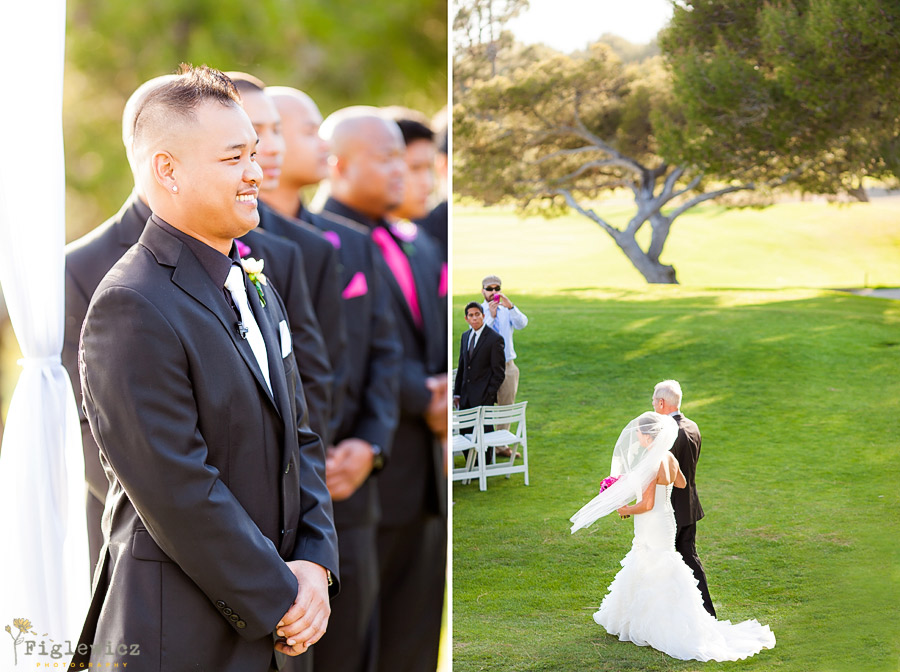 So gorgeous!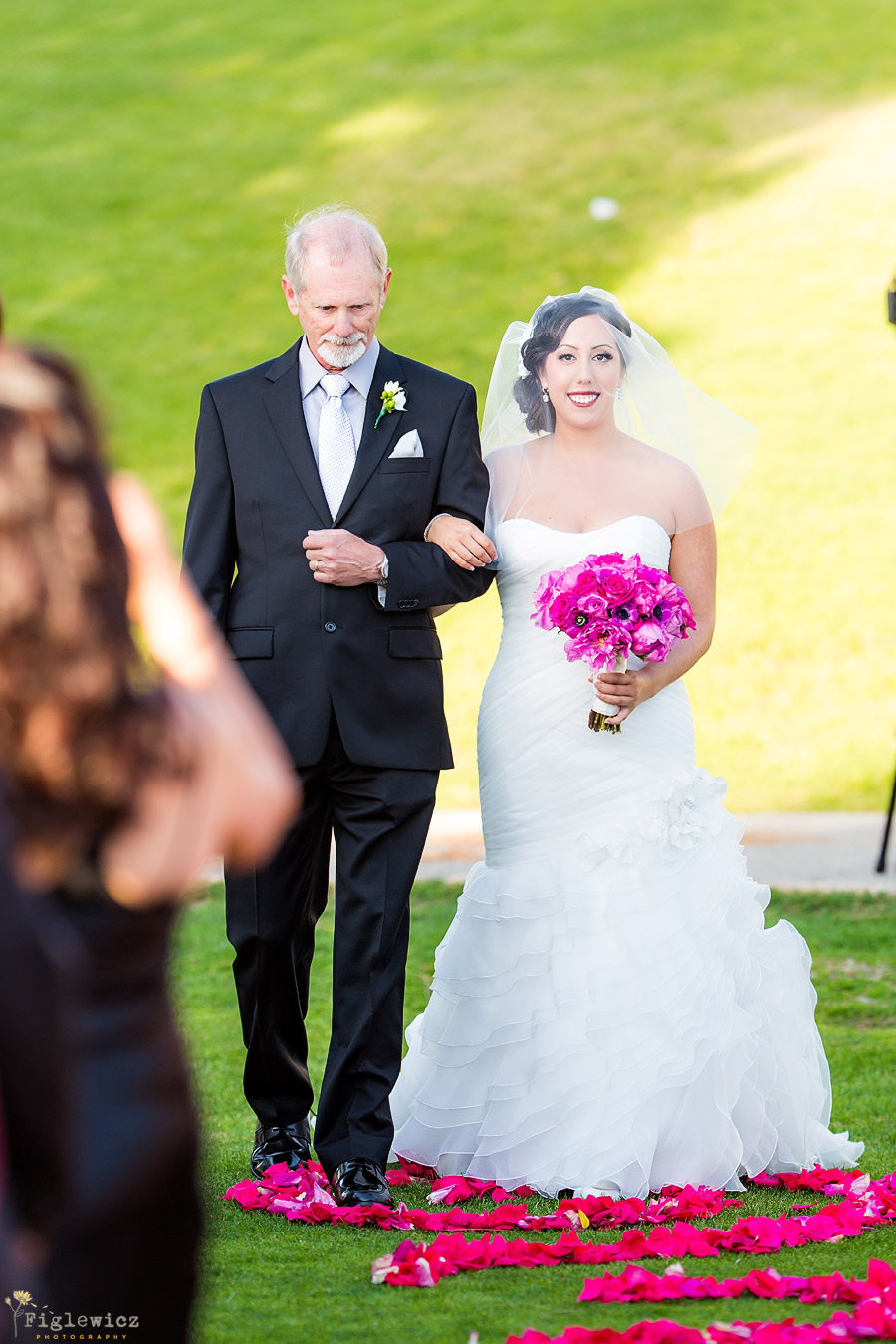 There's those beautiful eyes again!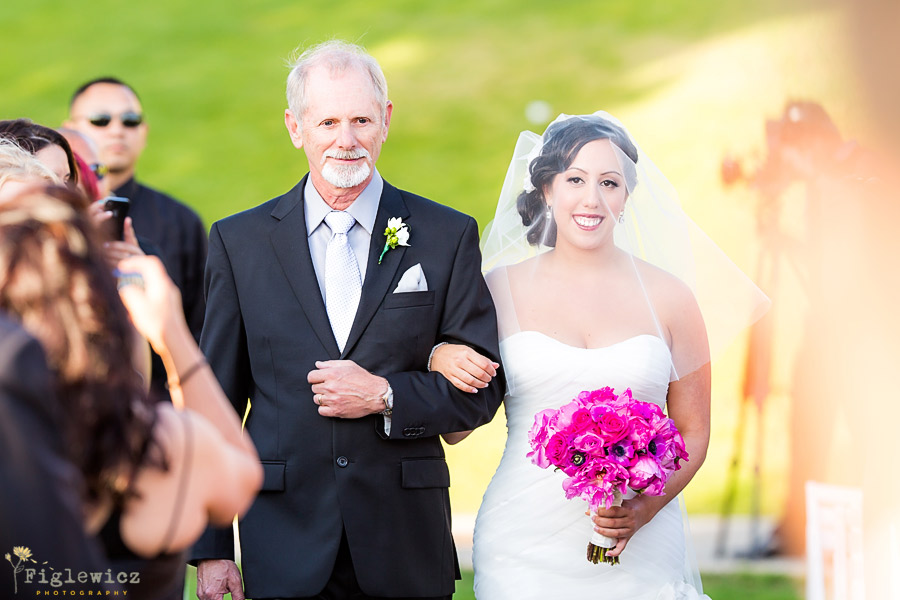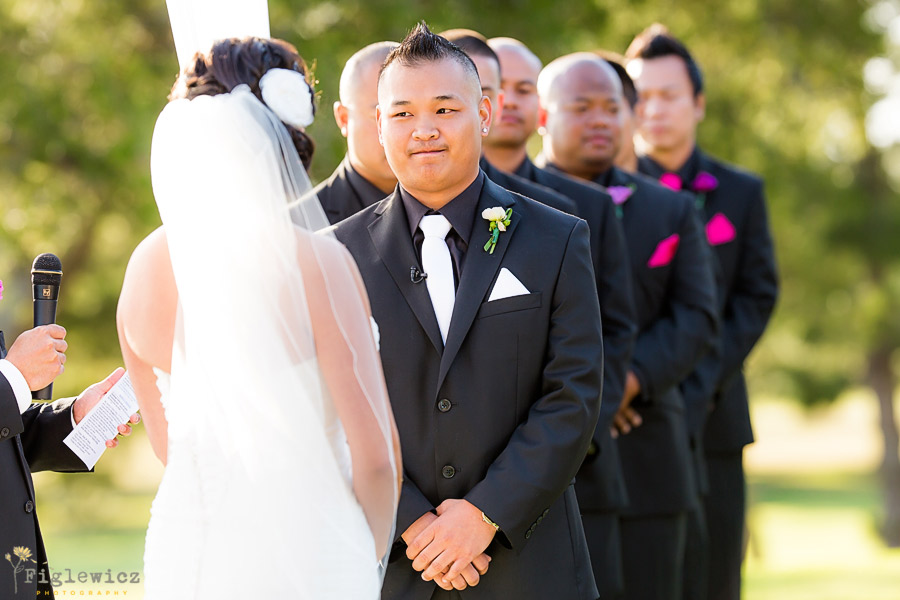 And that big heart too!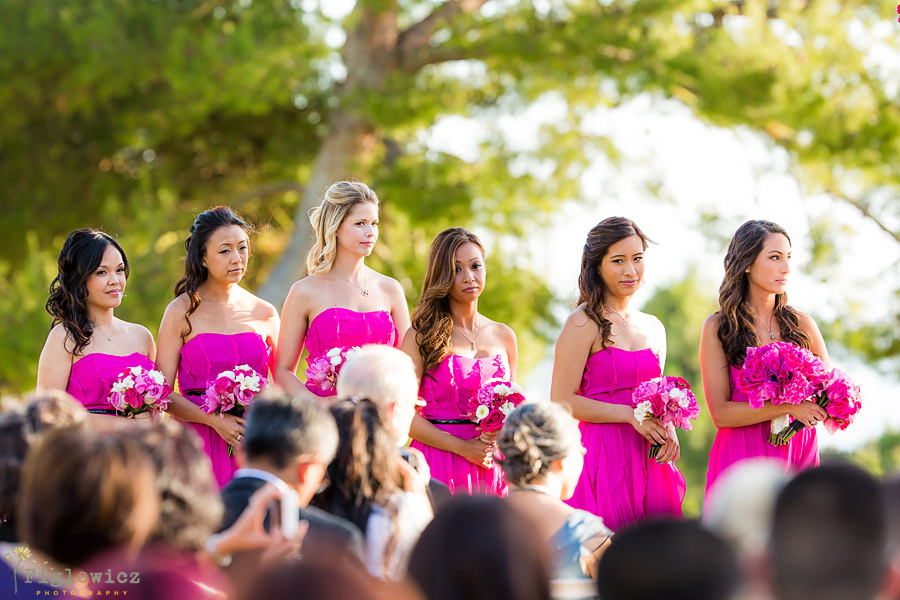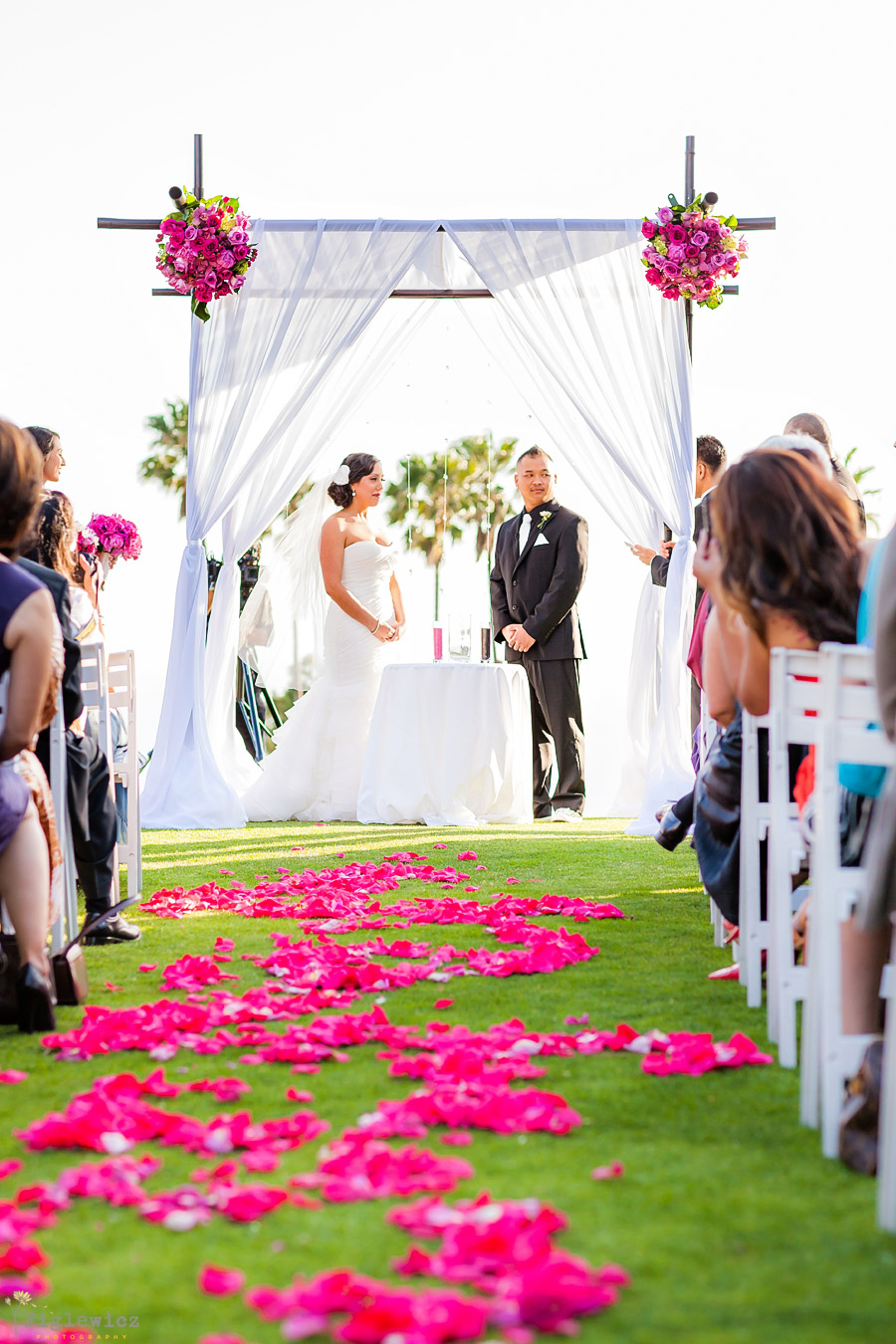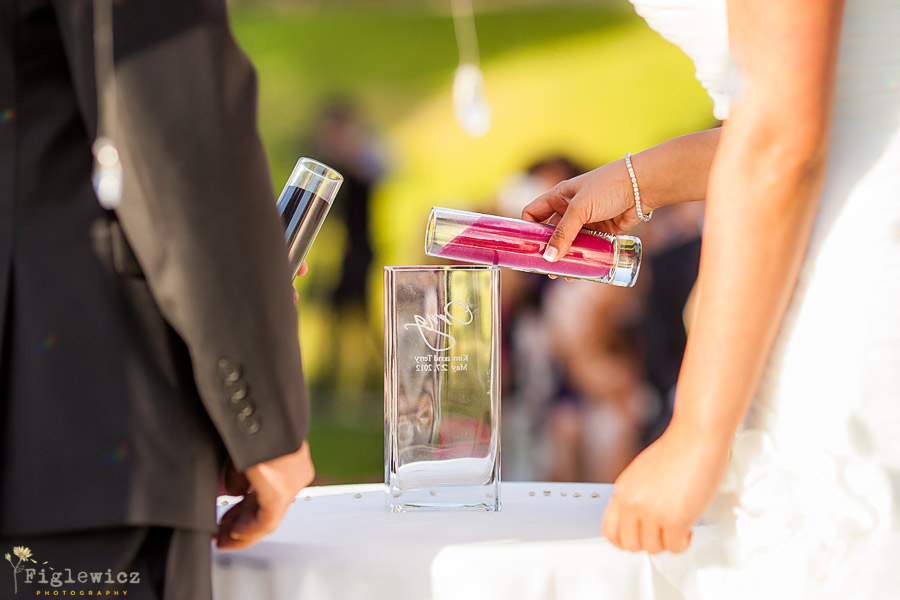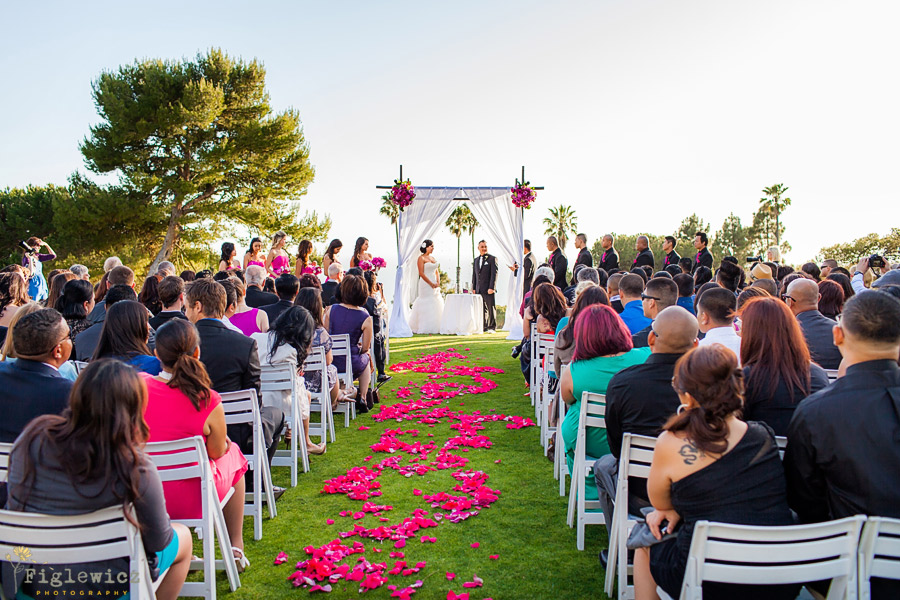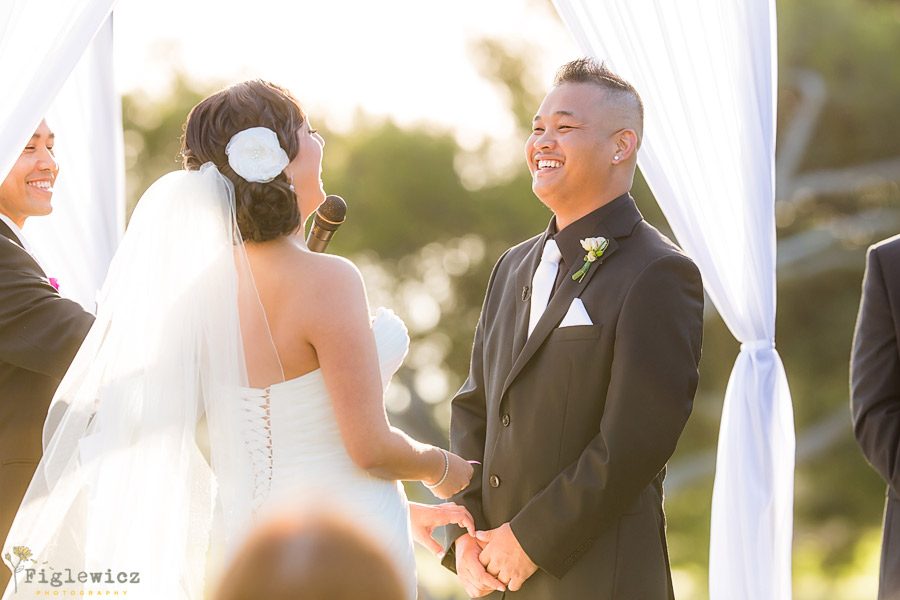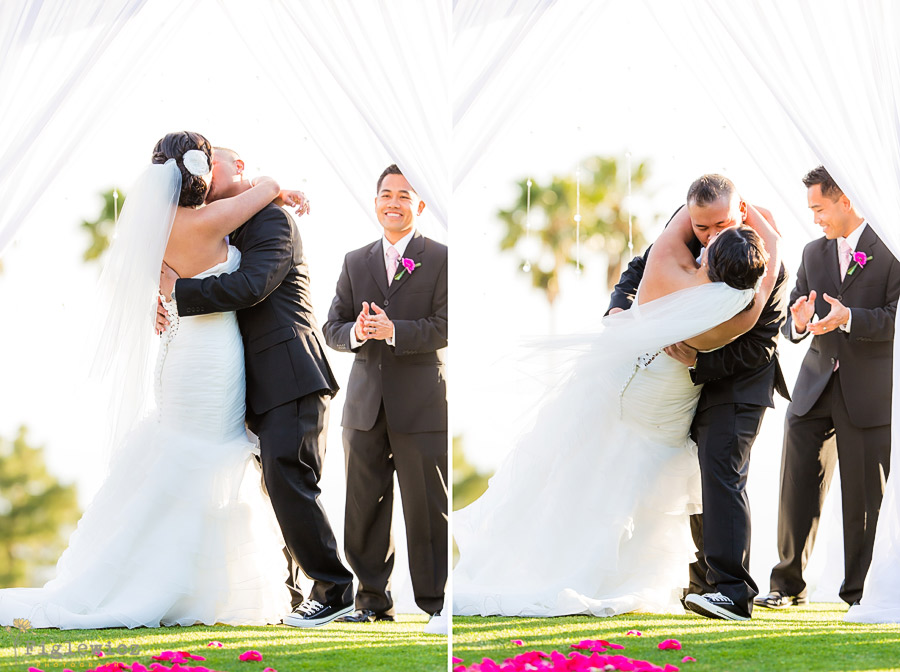 I love the dip!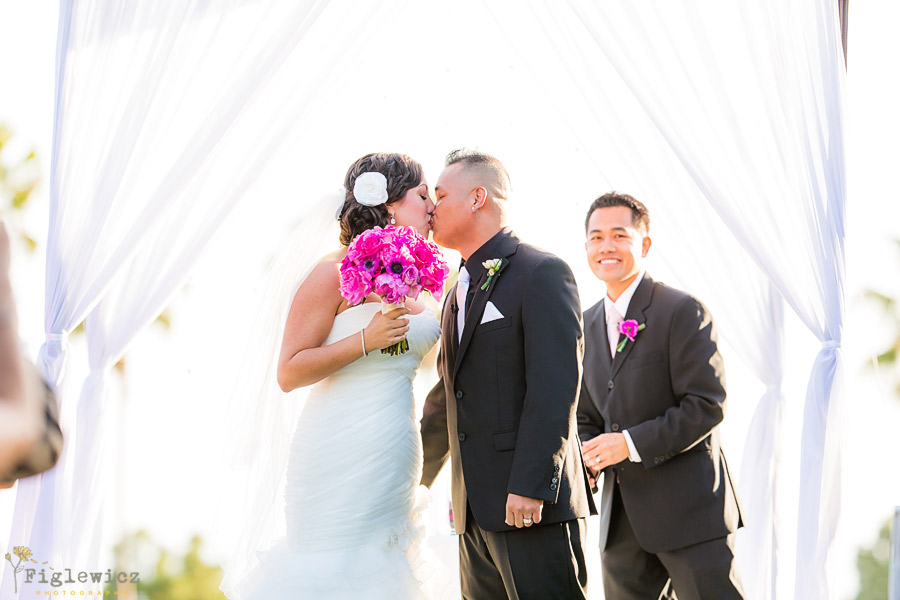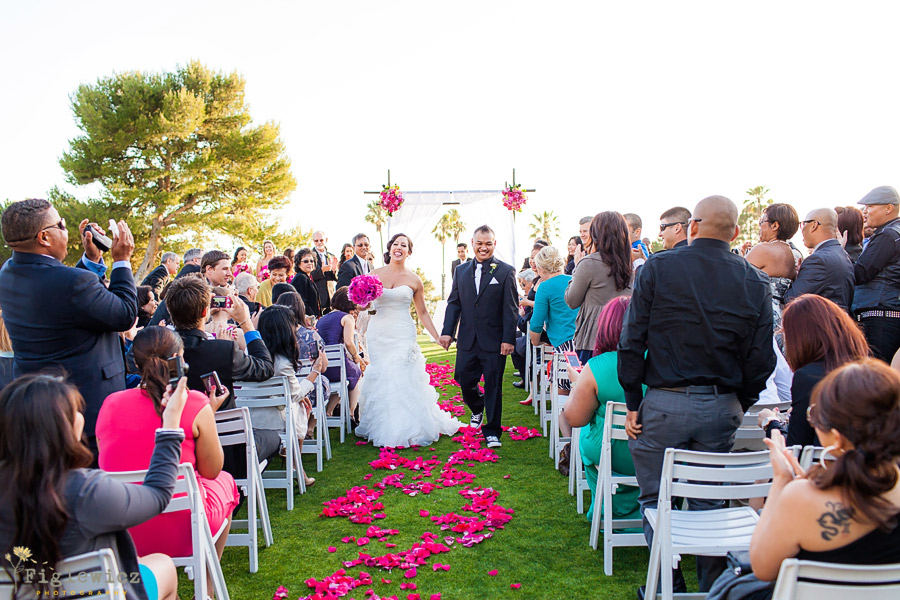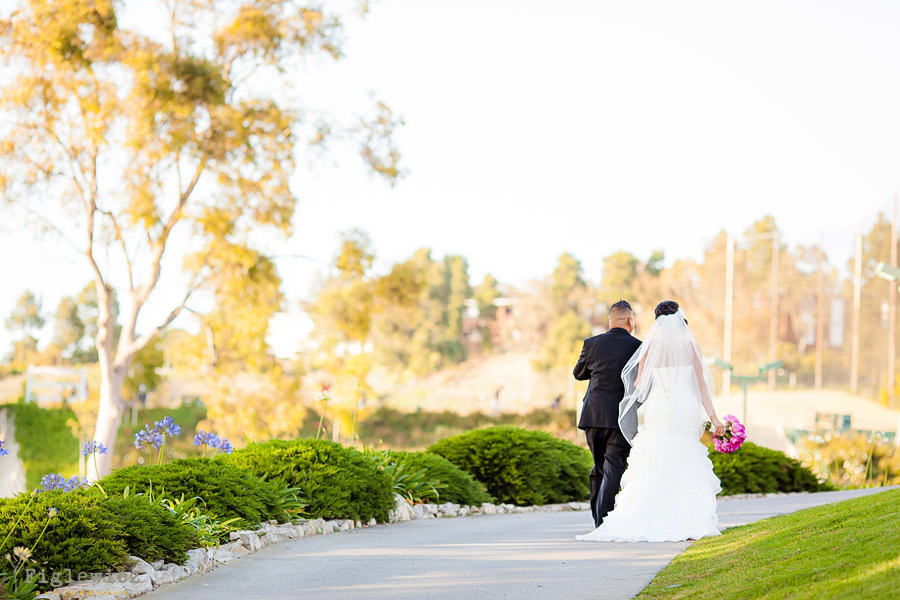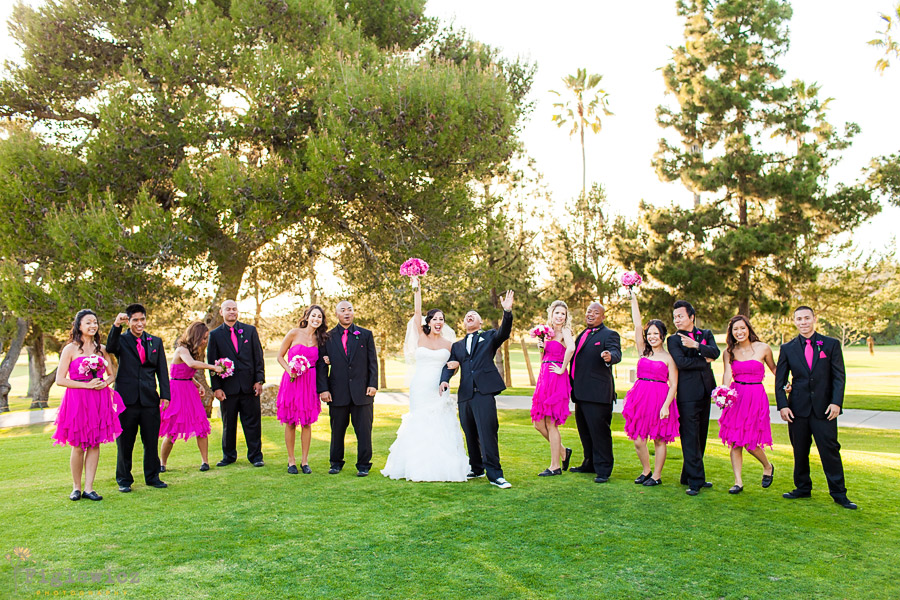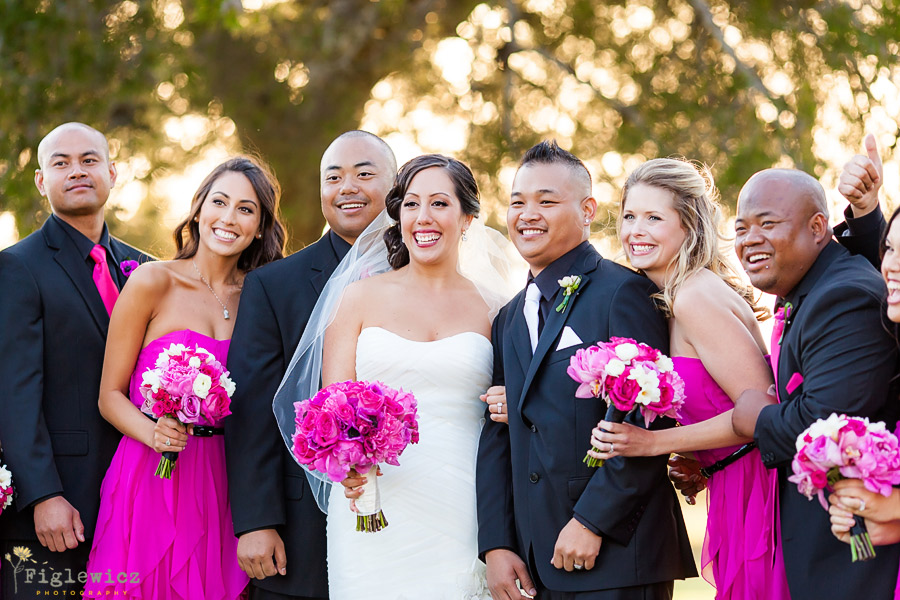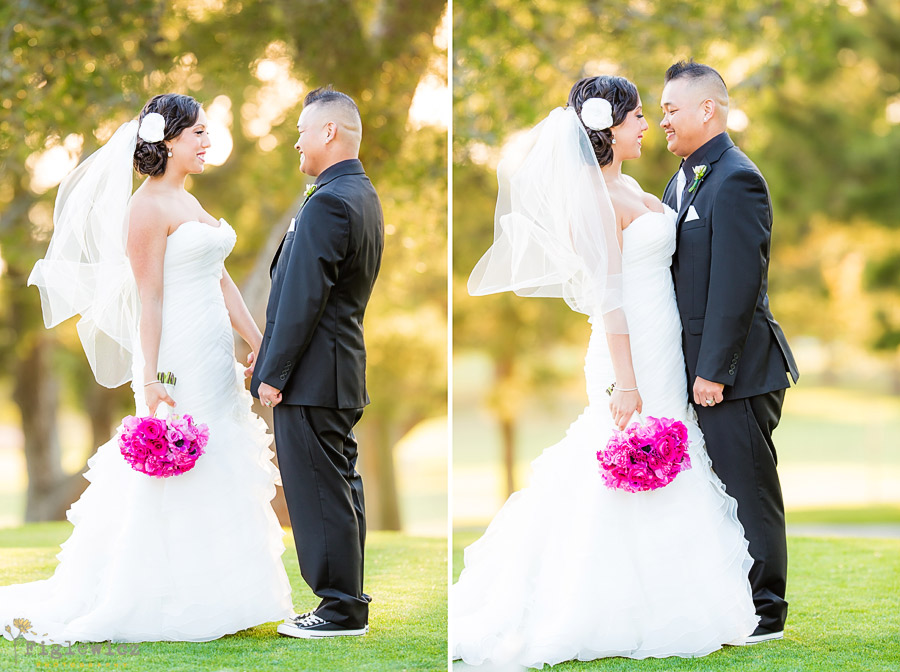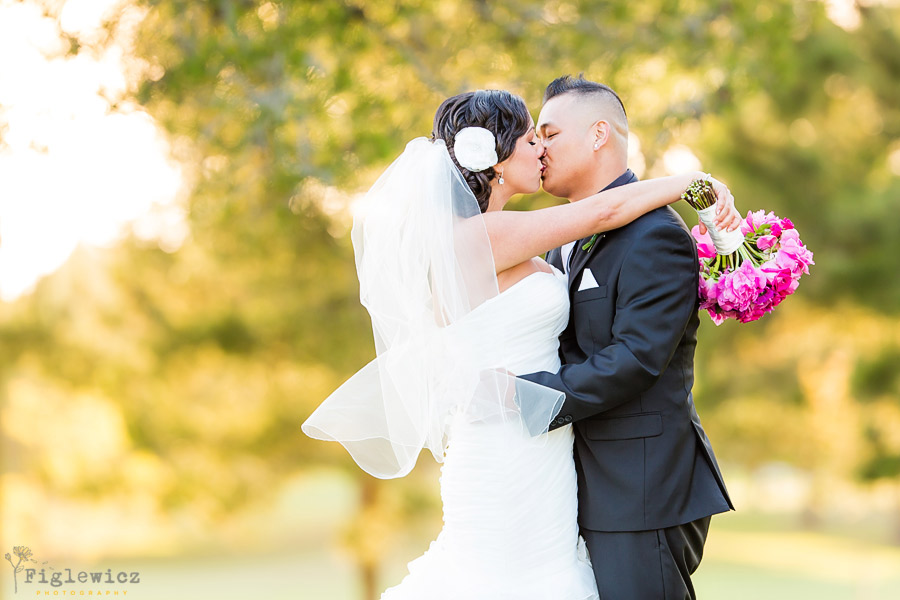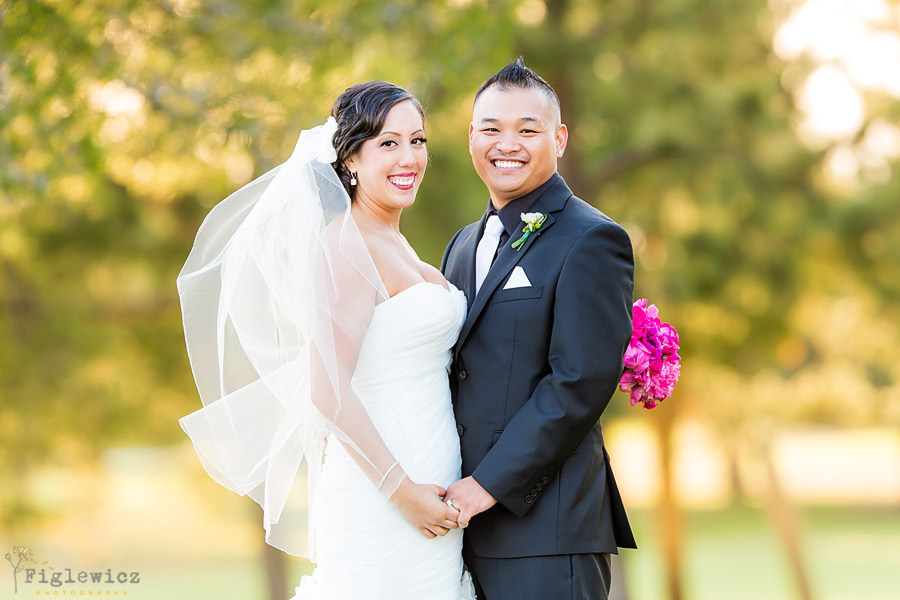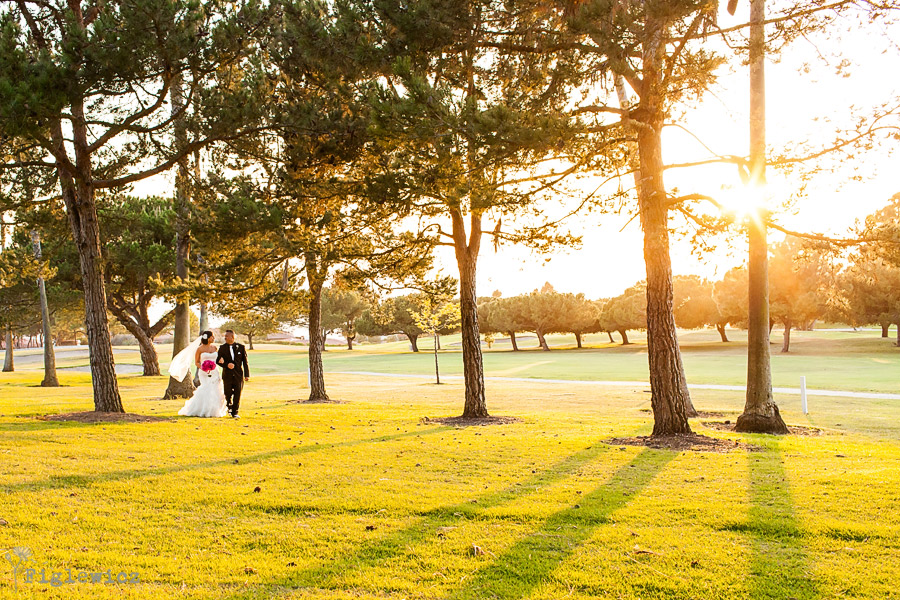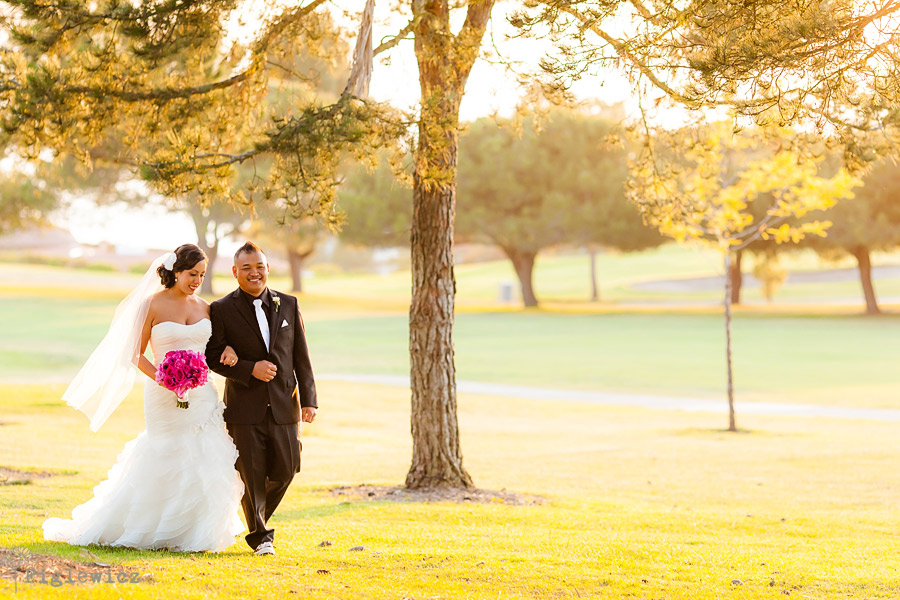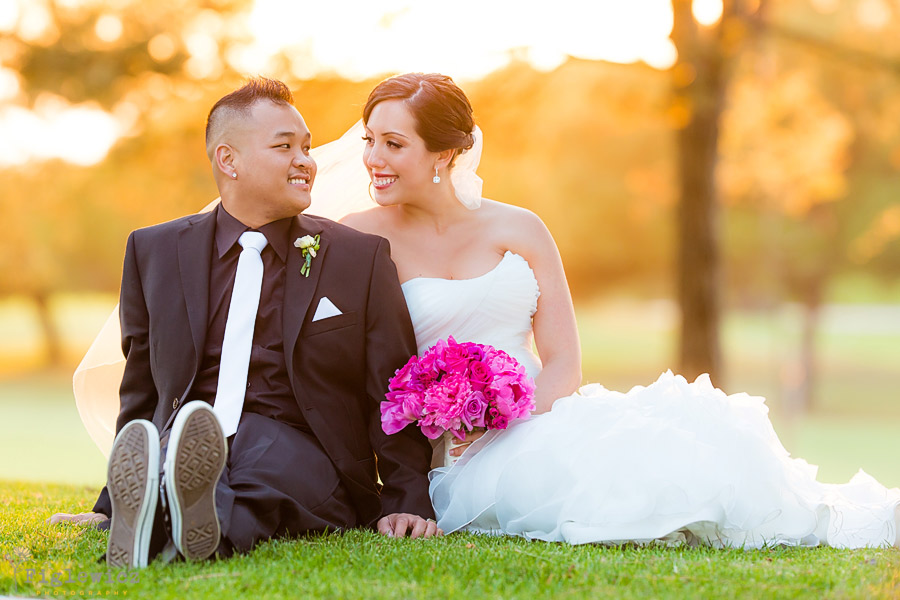 I am so excited when our brides will sit on the ground in their wedding dress! Good job Kim!!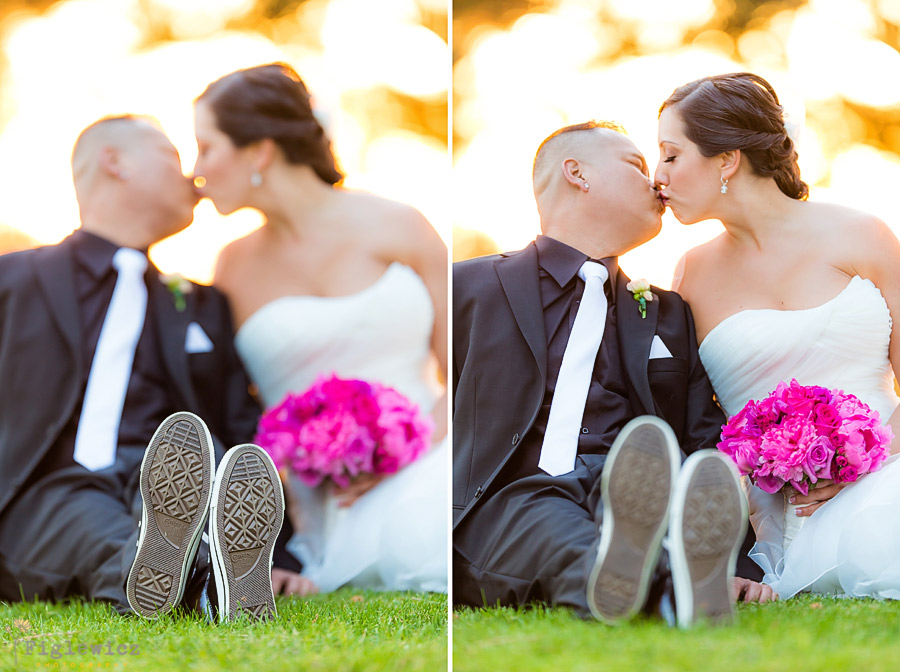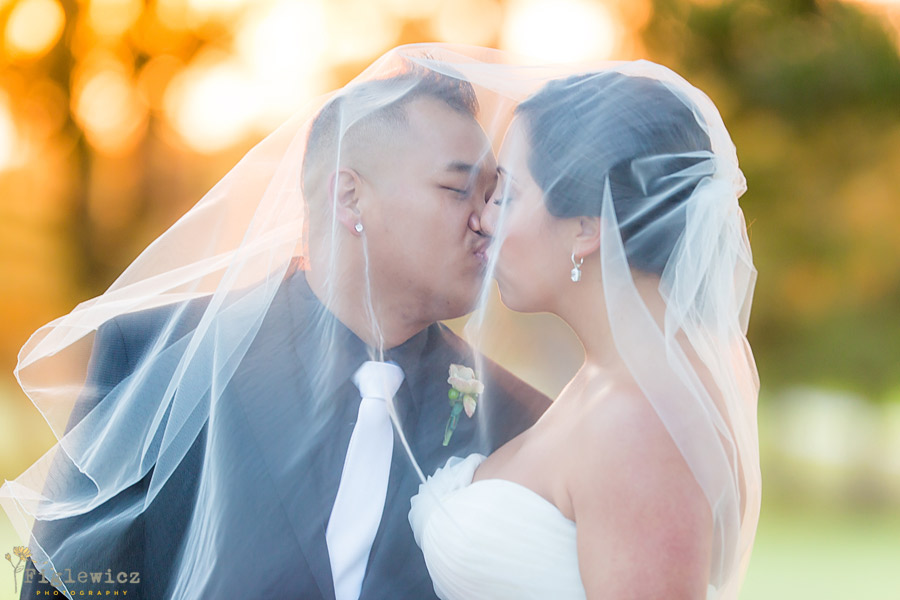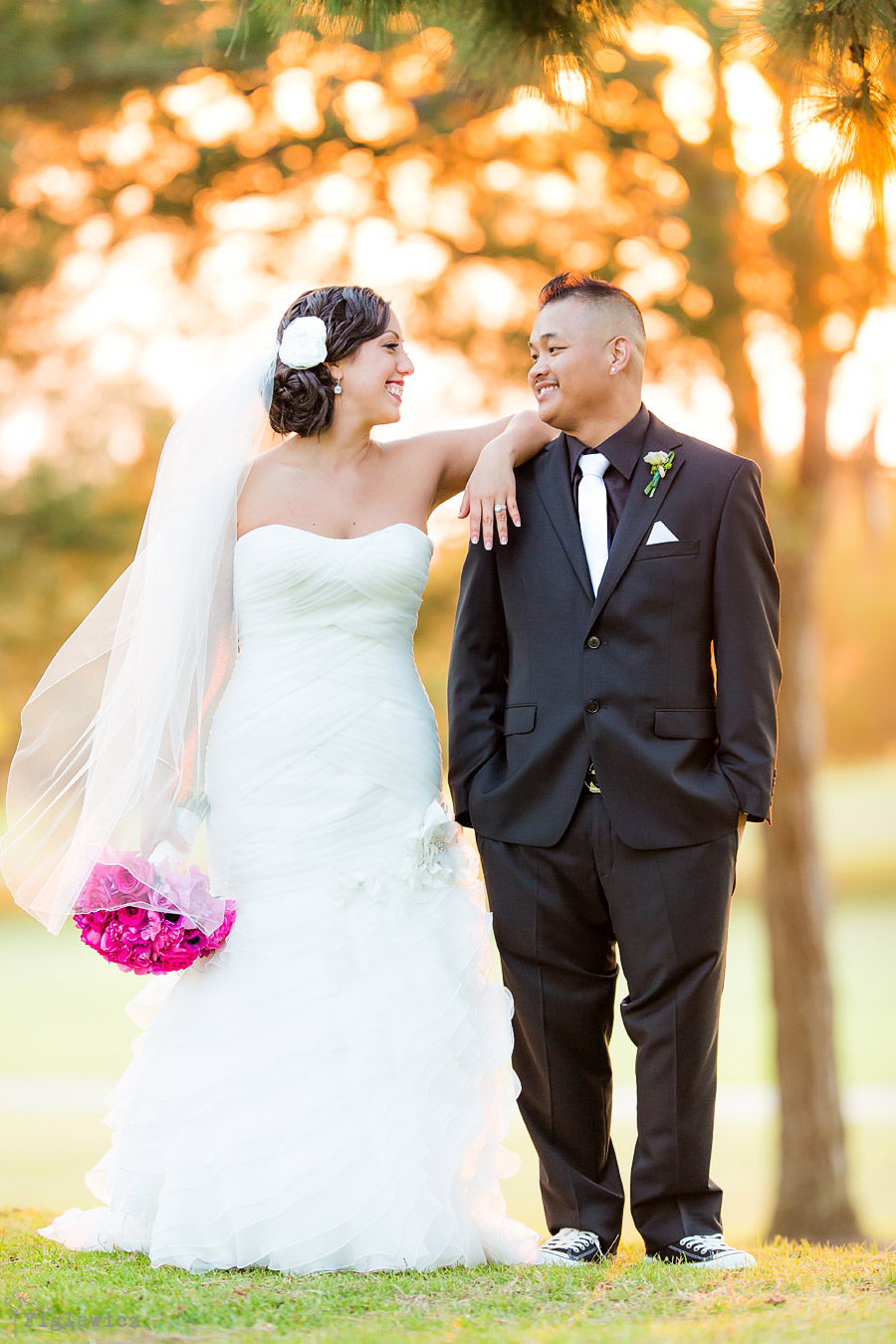 Love this one!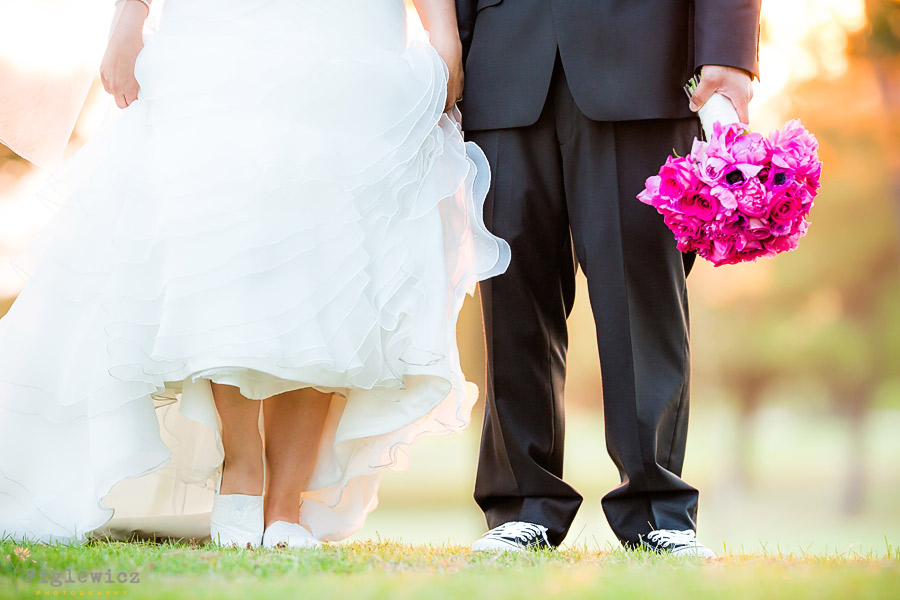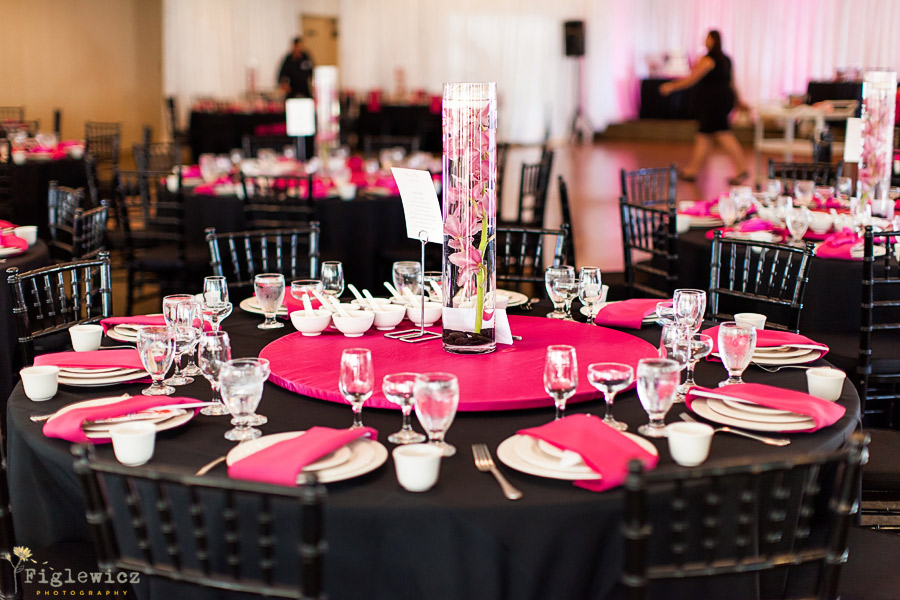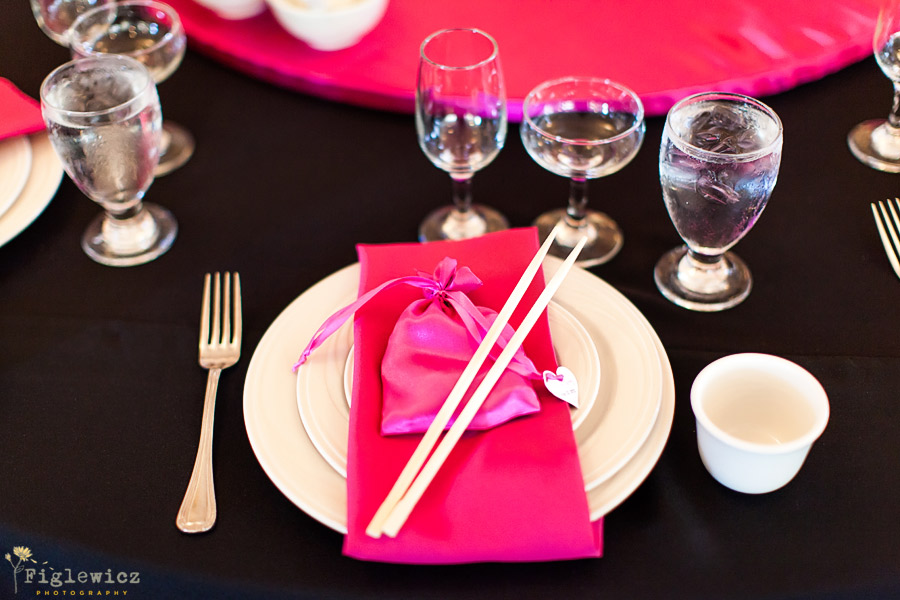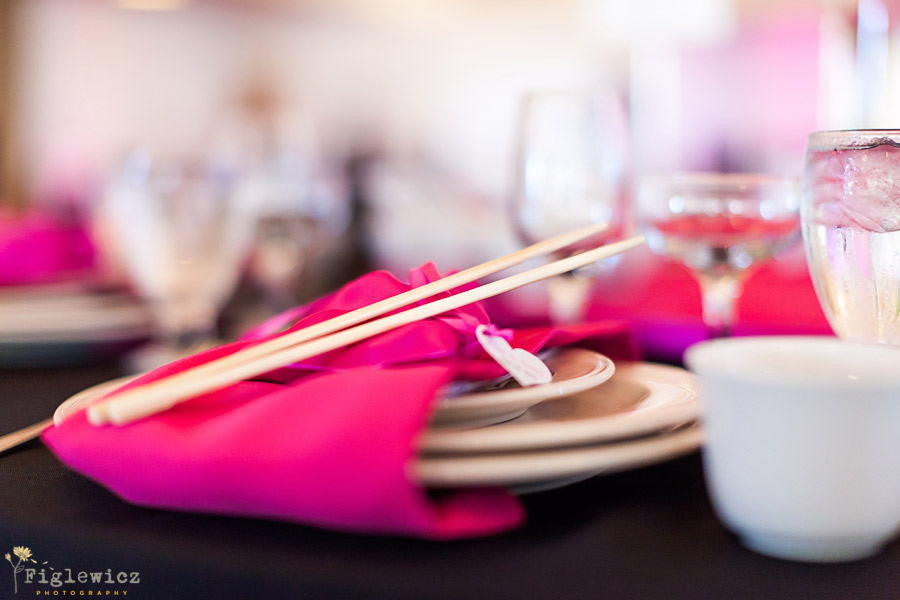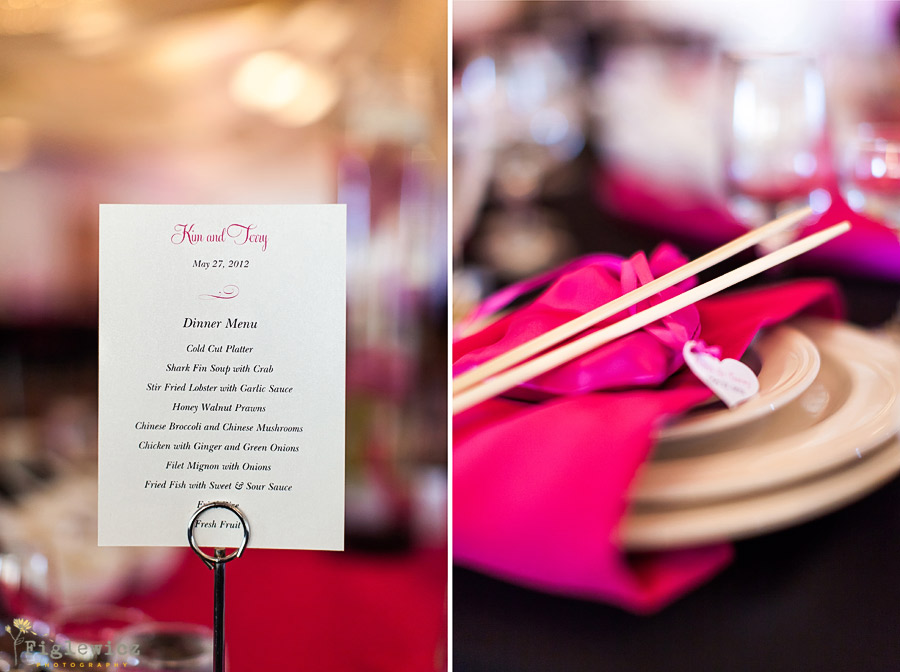 They had a 10 COURSE meal! It was amazing!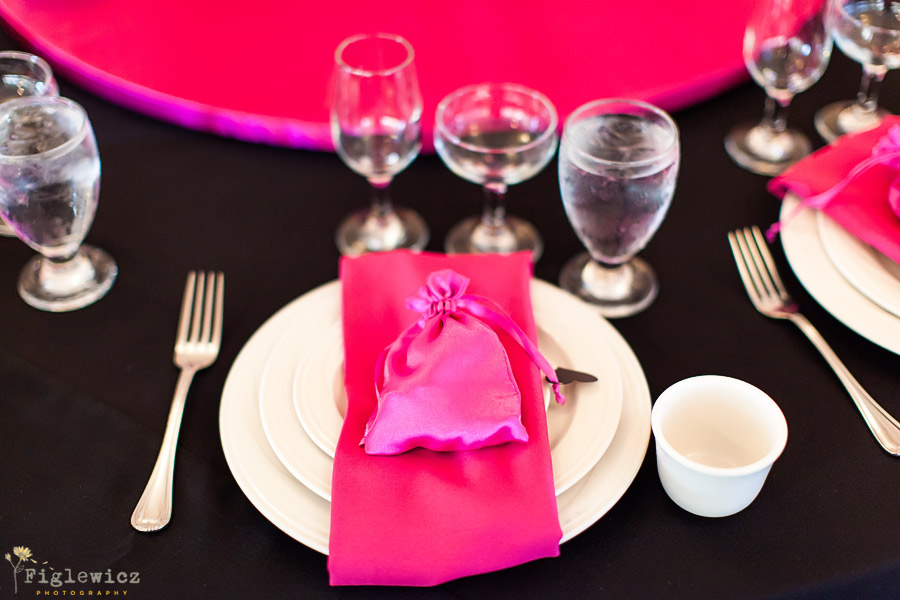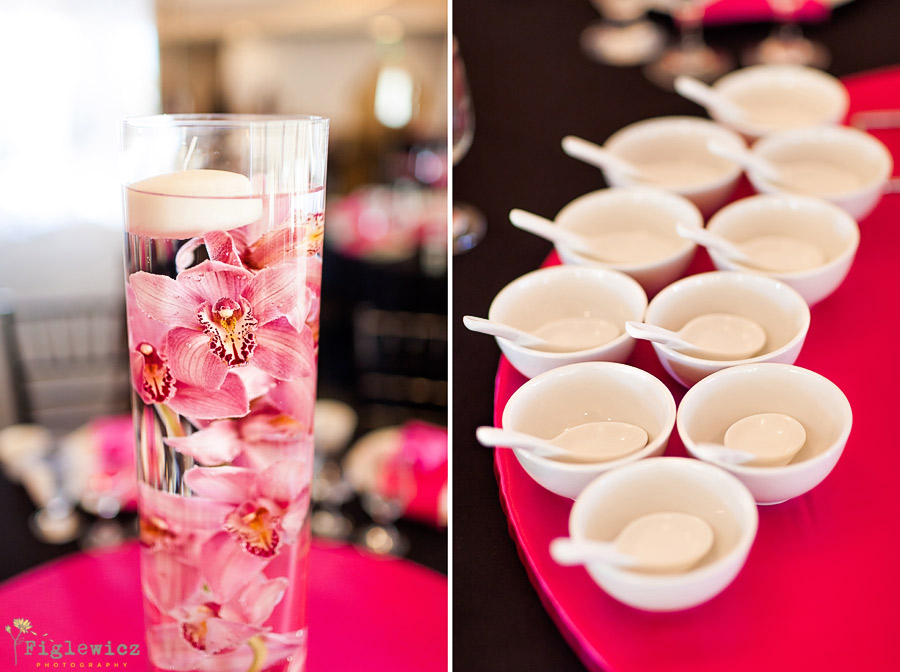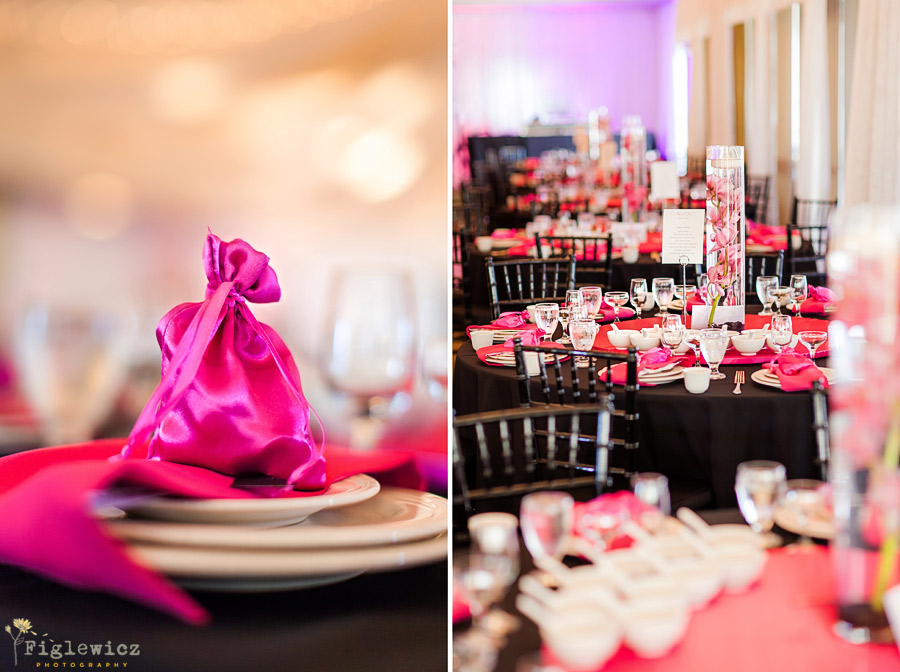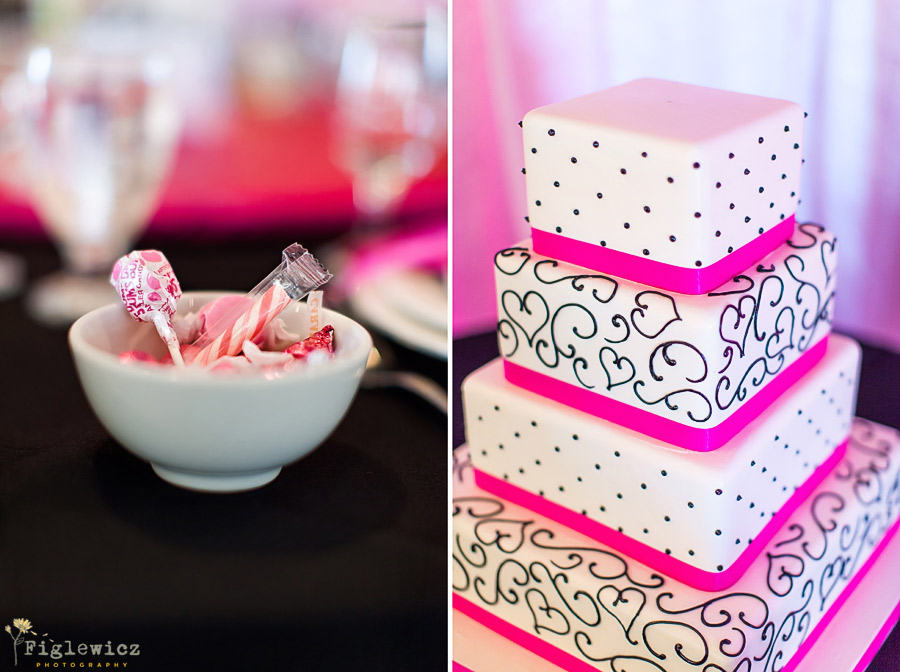 As you can see Kim LOVES pink!!!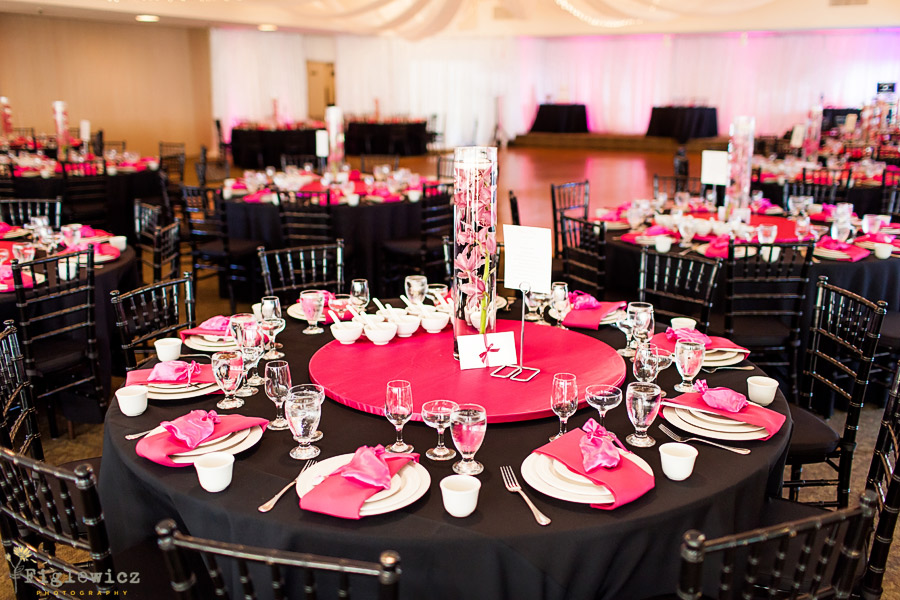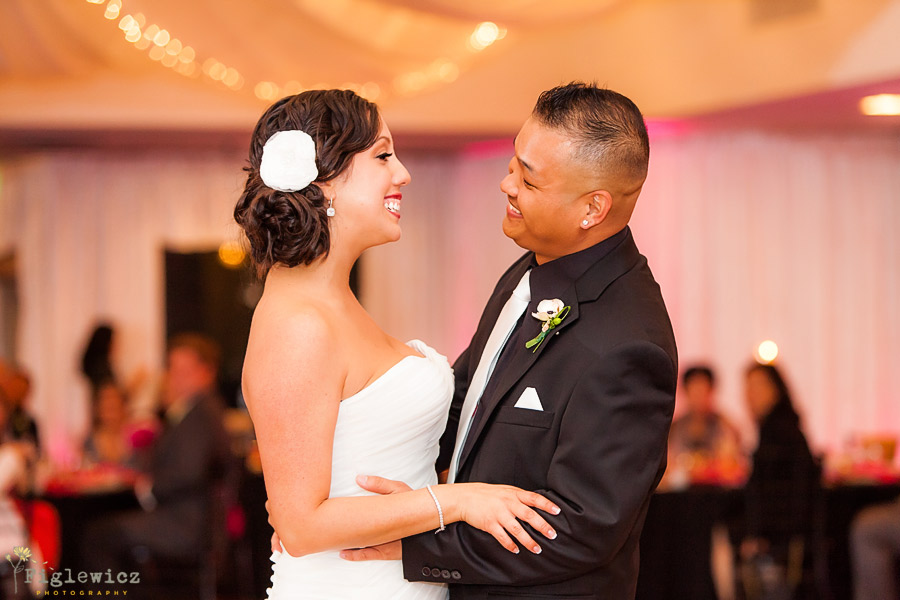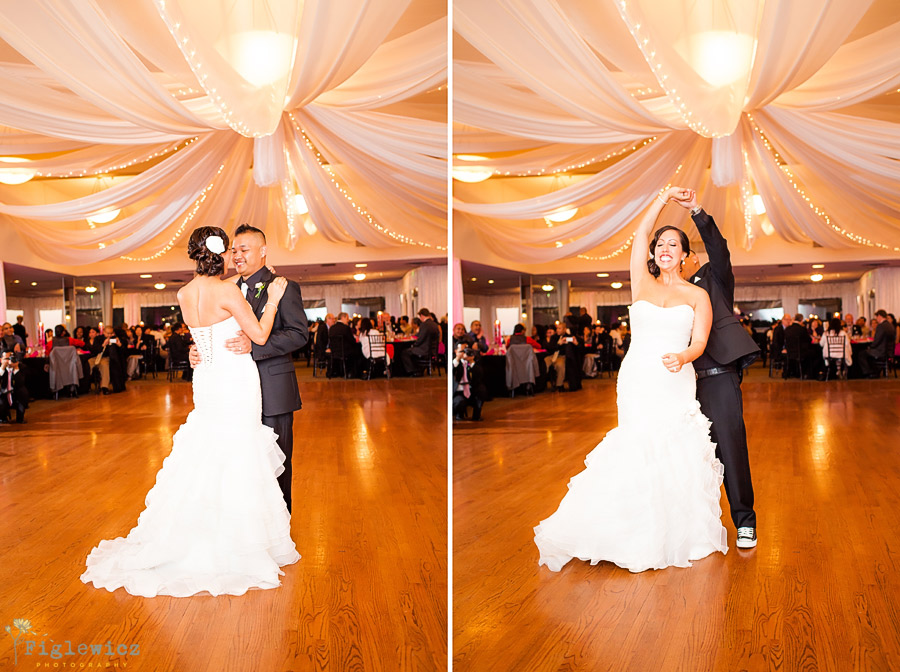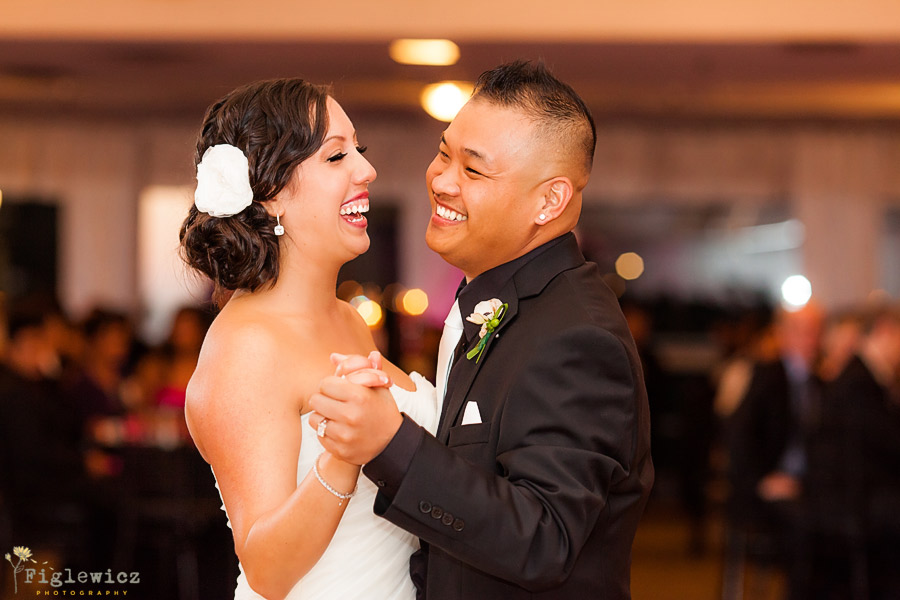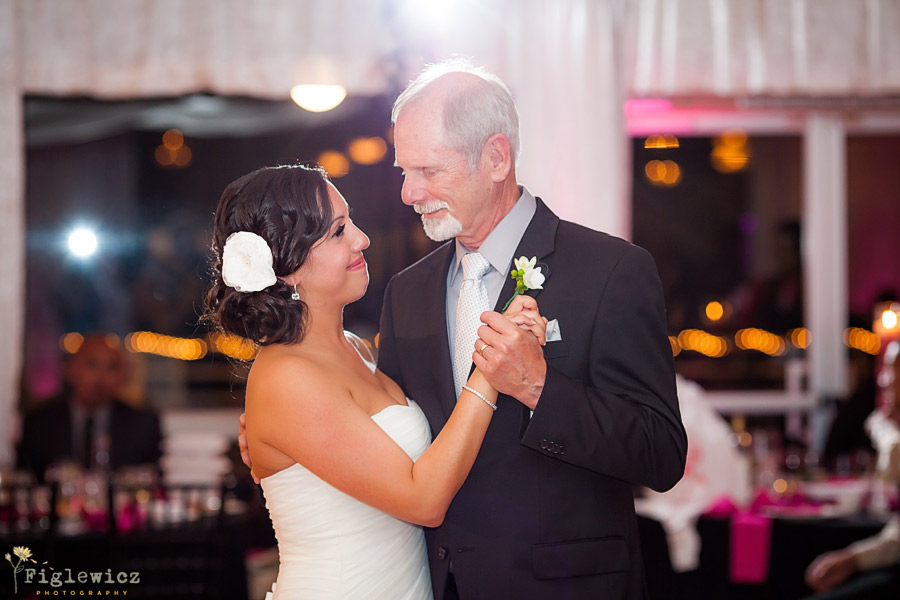 Adorable!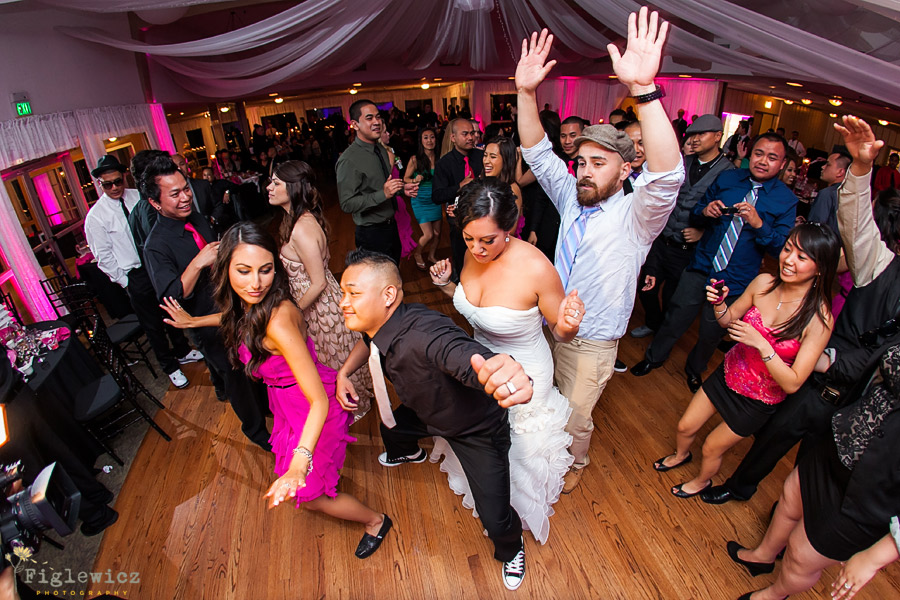 PARTY TIME!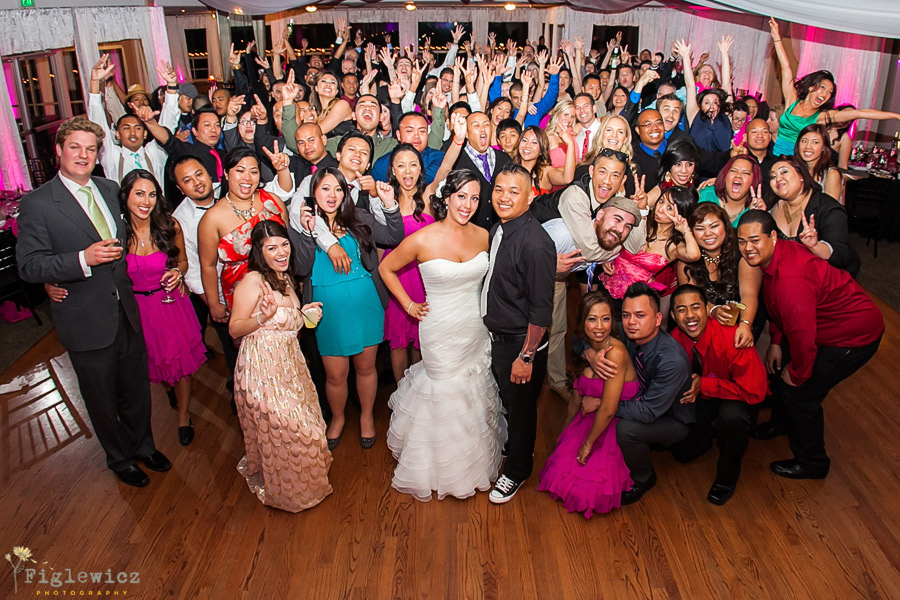 Photographer – Figlewicz Photography
Videographer –  All Because He Asked
Wedding Planner – Laura and Garry at A Diamond Affair
Catering – Grace Catering
Cake – Rossmoor Pastries
DJ/MC – Jeff Murrell
Florist – Flower Allie
Hair & Makeup – TEAM Hair & Makeup