Holly and Mark's masquerade wedding at Palos Verdes Golf Club was so much fun! We had only skyped with them prior to the wedding, so we were so excited to finally meet them! They live in Hawaii which meant no engagement session. Here is a quick catch up from Holly on how they met and the proposal:
"Mark and I met on Match.com! He was actually overseas in Vietnam on a mission at the time. We had both seen each other's profiles and were initially attracted to one another's photos, goals, morals, etc. We began emailing each other and planned to meet when he returned to Hawaii. Once he got back, we set up a date for a Friday night. When the time came, I freaked out and decided to cancel the date last minute! I had been on one other date from Match, which went horribly wrong, and decided that based on my prior experience, I did not want to go. I made up an excuse that I had to pick up my mom from the airport so I couldn't make it. Although my mom WAS out of town, she wasn't due in for another couple of days. Mark was ok with it and said that we could get together another day. (Side note: when we set up our initial date, we realized we lived in the same neighborhood!) So since we lived close by, Mark said it wouldn't be difficult for us to reschedule. Little did he know, I did not plan on rescheduling! Haha.
The very next day, I was out at the Marriott pool in our community with a girlfriend having a few drinks and getting some sun. Mark texted me asking what I was up to. I told him I was with a friend at the pool. He said he was in the same area and insisted that he meet up with us! He was certainly persistent!
So as my friend and I sat at the pool bar, I explained to her who he was, how we met, and that I was not that interested. Sooo…if she happened to be interested in him, she could pursue him! lol
When he arrived, I became very interested because he was so well spoken, seemed smart and interesting, then he took off his sunglasses and I was smitten! Those eyes!
We hung out for the rest of the day and I even invited him to a bbq with my neighbors and my father. So he was able to meet my dad on the first date! He said he was ok with it and we went, had a great time, and continued to see each other almost everyday thereafter!"
"On a Saturday afternoon in March, Mark texted me while I was in class, telling me that he wanted to take me on a date. I had made him a "Date Night Jar" for Valentines day that had different date ideas in it. He said he pulled one out and it said, "Watch the Sunset." So he said we were going to the beach to watch the sunset and then, if I was a good girl, he would take me out to dinner.
We didn't go to our normal beach. He wanted to go to the beach in front of one of the hotels in our community, the one we went to the day we met.
We got to the beach, he unfolded a blanket and laid it on the sand. He said he'd brought some wine for us. So, as we sat there watching the sunset, I was empty handed….no wine glass was in my hand yet! He was stalling for some reason…
I asked him if he was going to open the wine. He then took out a bag of rose petals and proceeded to sprinkle them all over the blanket. I said, "What is all this?" He then asked me to get up because I was sitting on something. Me thinking its a bug crawling under my butt, I jumped up. When I got up, he pulled a box out of the bag, got on one knee, and said, "Holly Lynn Weber, I love you more than anything in the world and want to spend the rest of my life with you. Will you marry me?" I was so unbelievably surprised and awe struck that I started to shake! Of course I said yes! But I also said, "is this real?" Haha!
He gave me the most beautiful ring, one that he designed using his great, great Aunt's diamond! How special! A family heirloom that he asked his grandmother for so he could give it to me in an engagement ring!
We found our happy ending in each other and can't wait to spend the rest of our lives together!"
Point of clarification from Mark:
"The stalling took place because a good friend of ours was going to hide in the woods to take pictures, unfortunately he was running late. I told a small fib that I had bought us a bottle of wine; I really had bought a nice bottle of champagne. When we got to the beach I couldn't just pop out the bottle otherwise I would have raised suspicion, so stalling was all I could do. When I realized I couldn't make Holly wait anymore I executed with precision and according to plan! The rose pedals, the bug line, the works! It worked out perfectly, our friend got to the beach just in time to catch a few long distant shots, and then slowly creeped forward for the rest. I couldn't have gone better if I planned it myself…oh wait, I did!"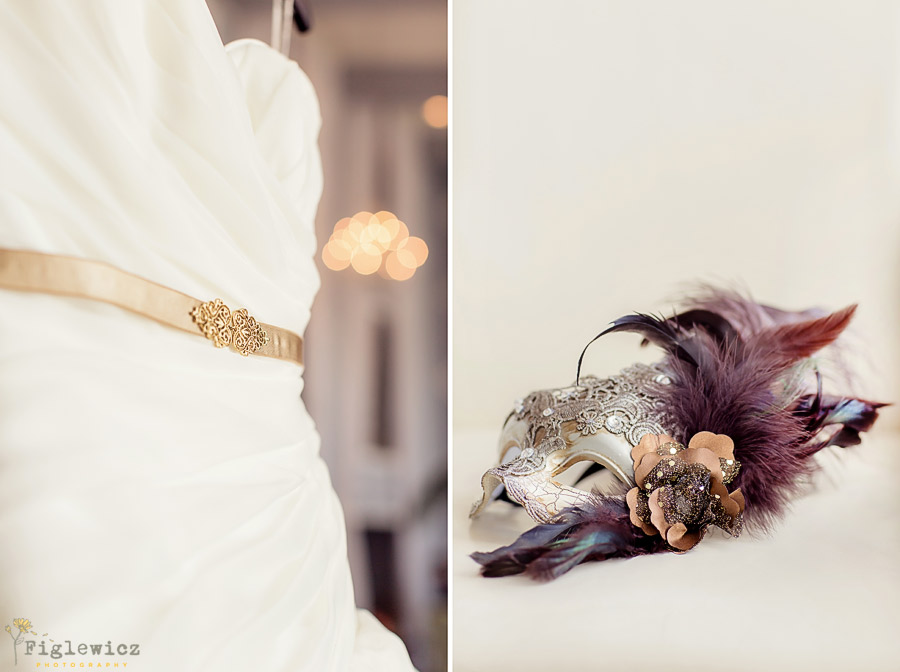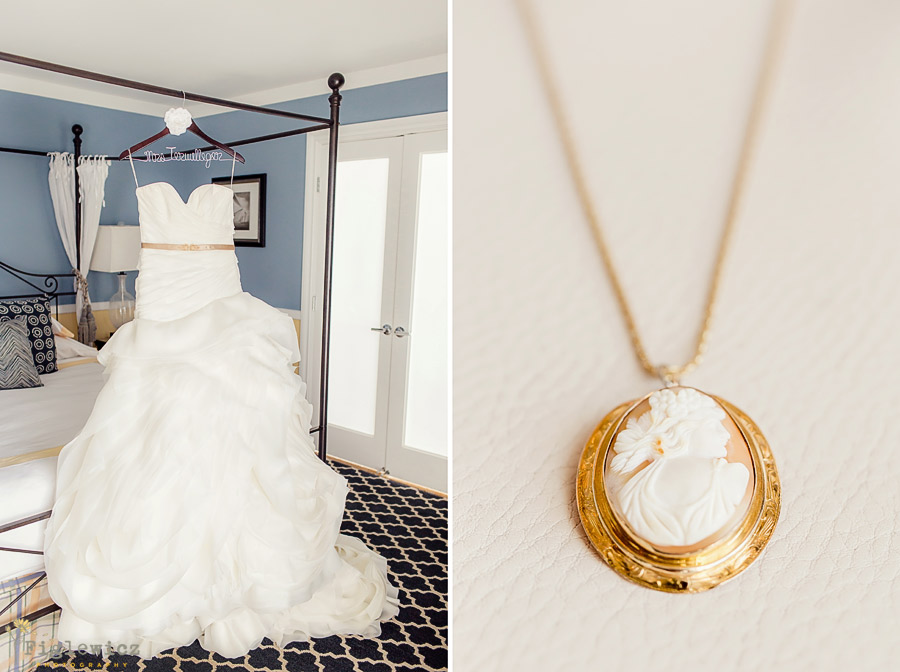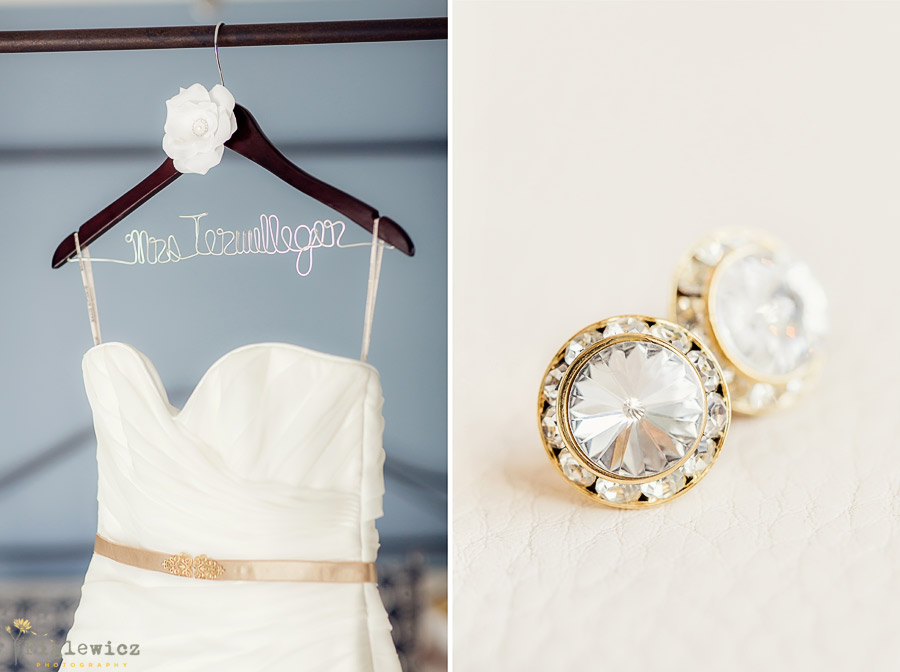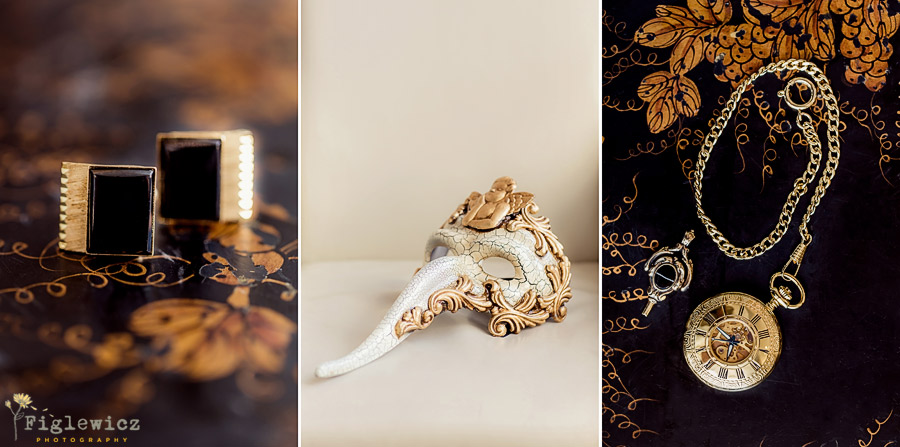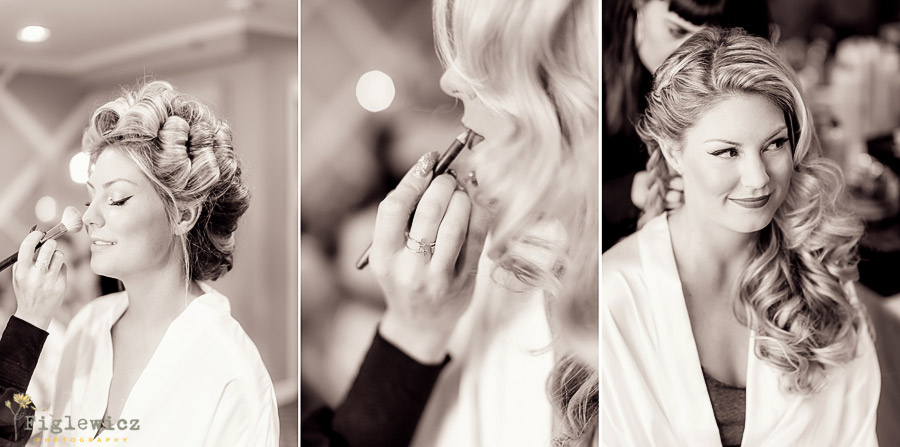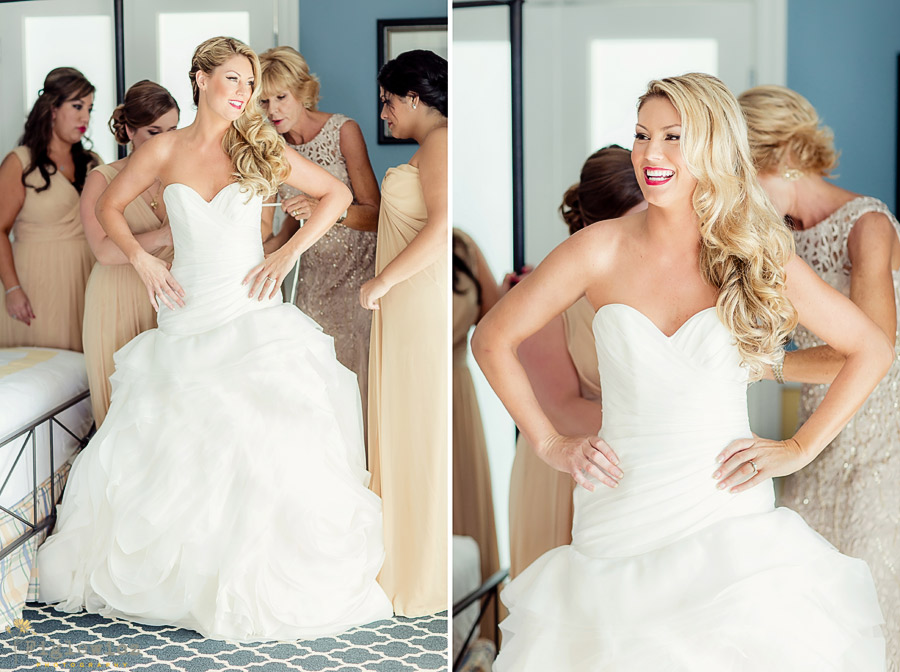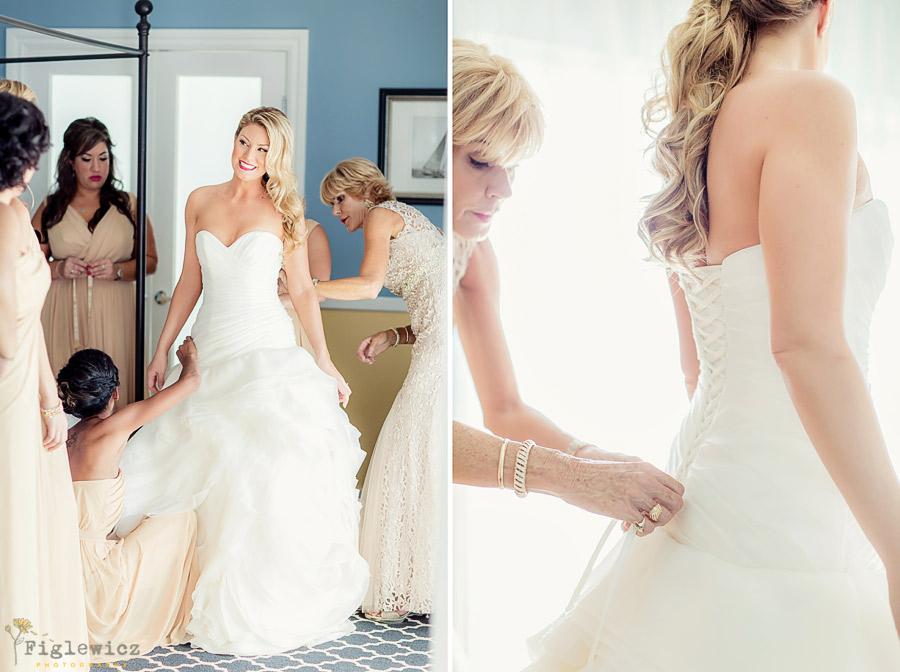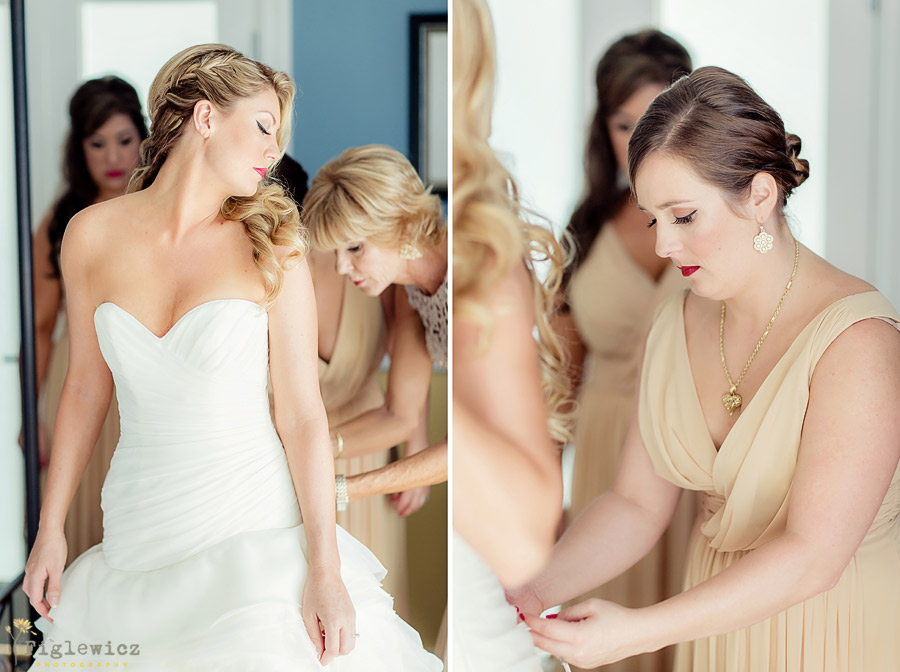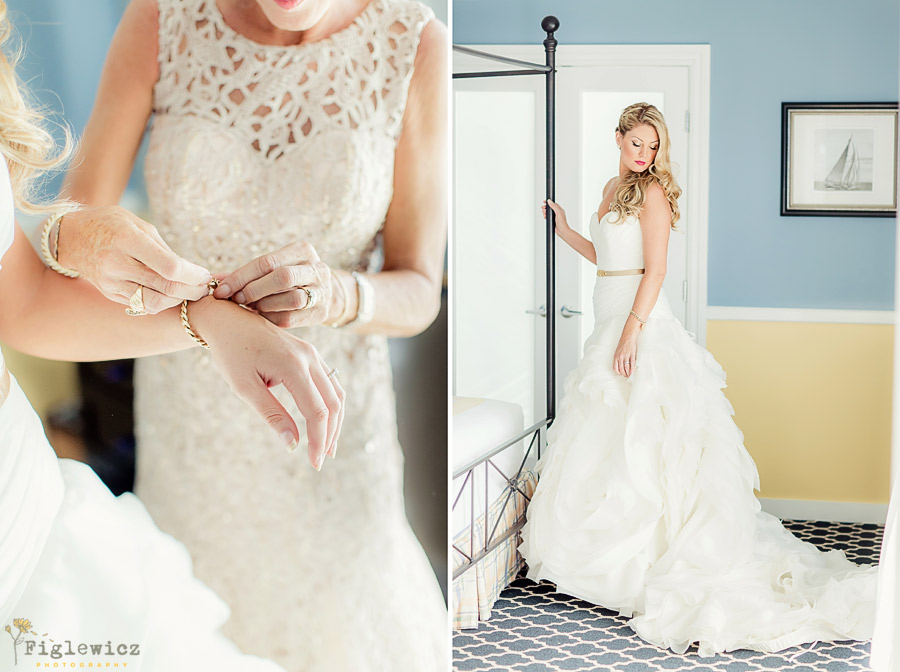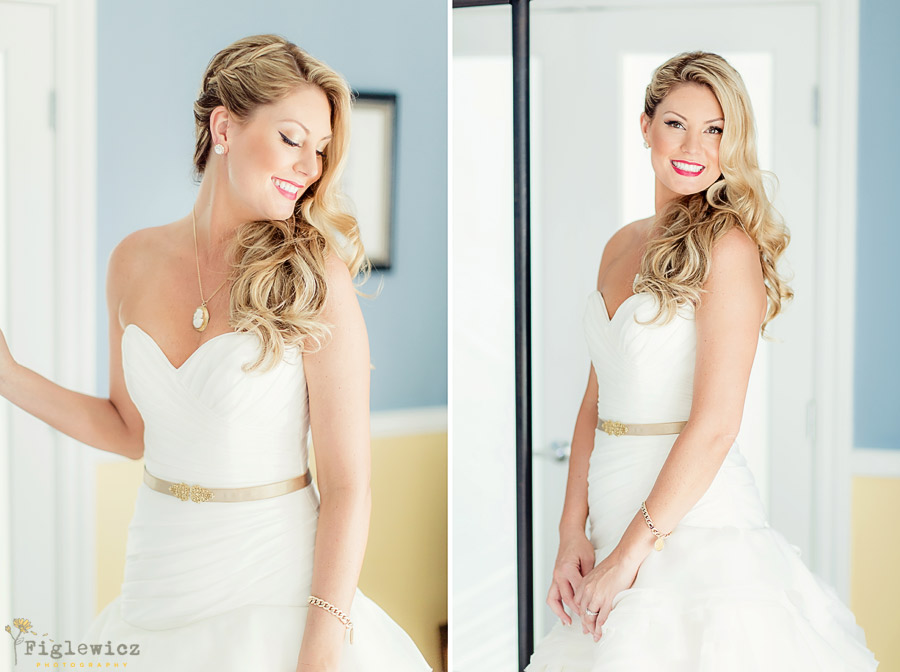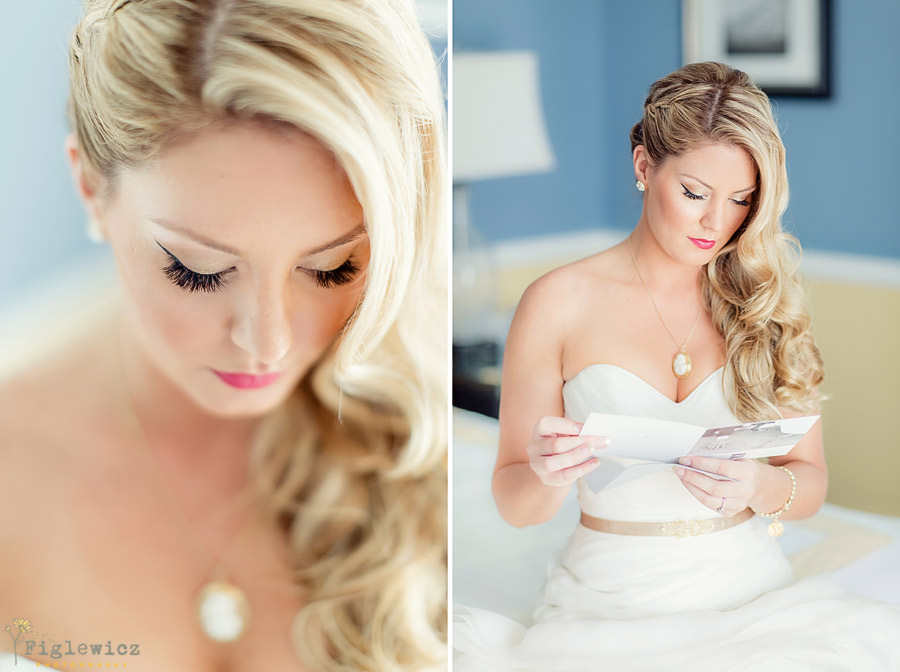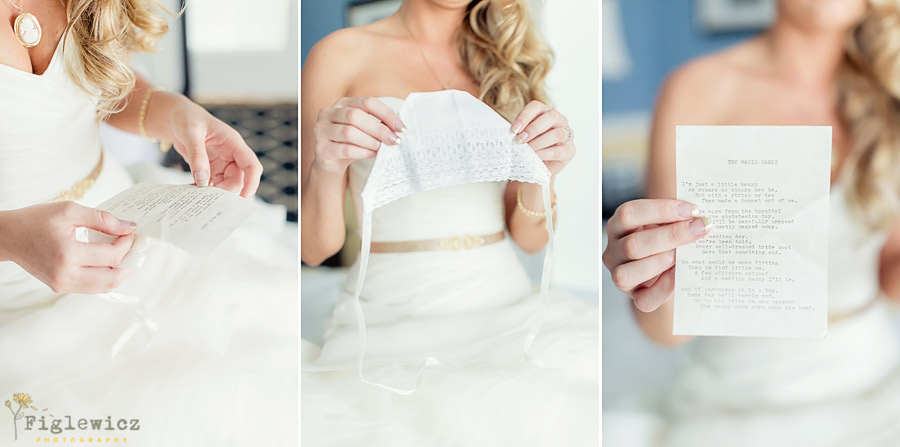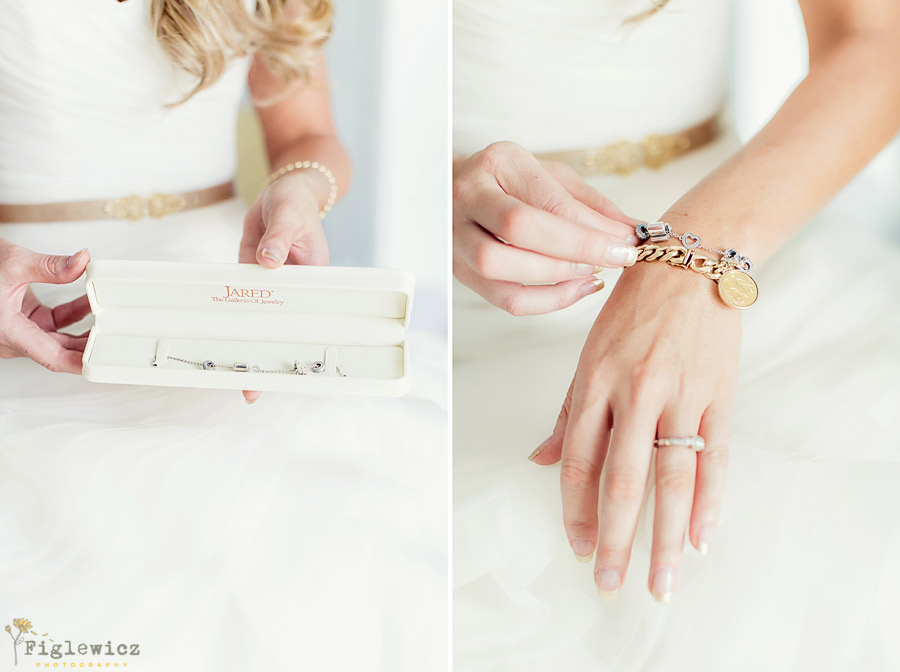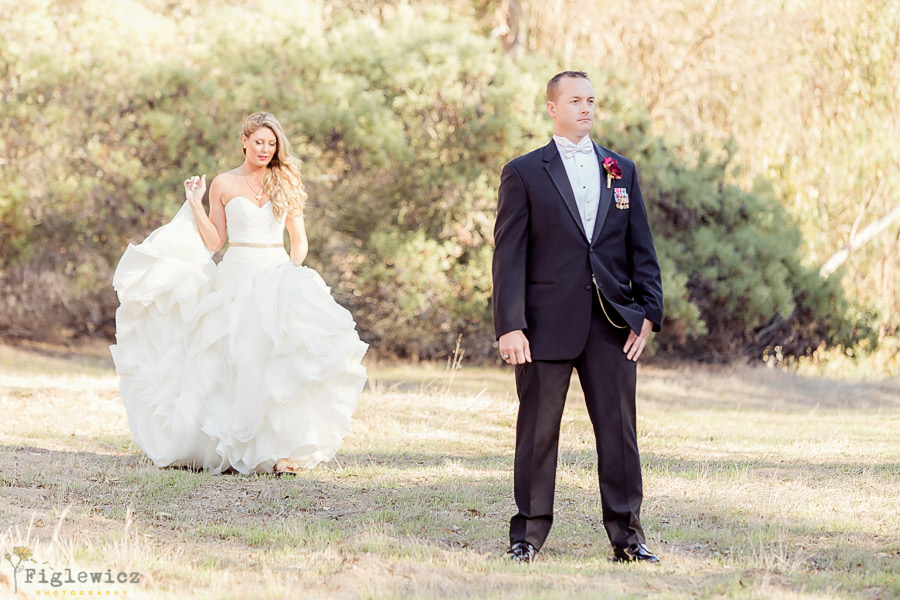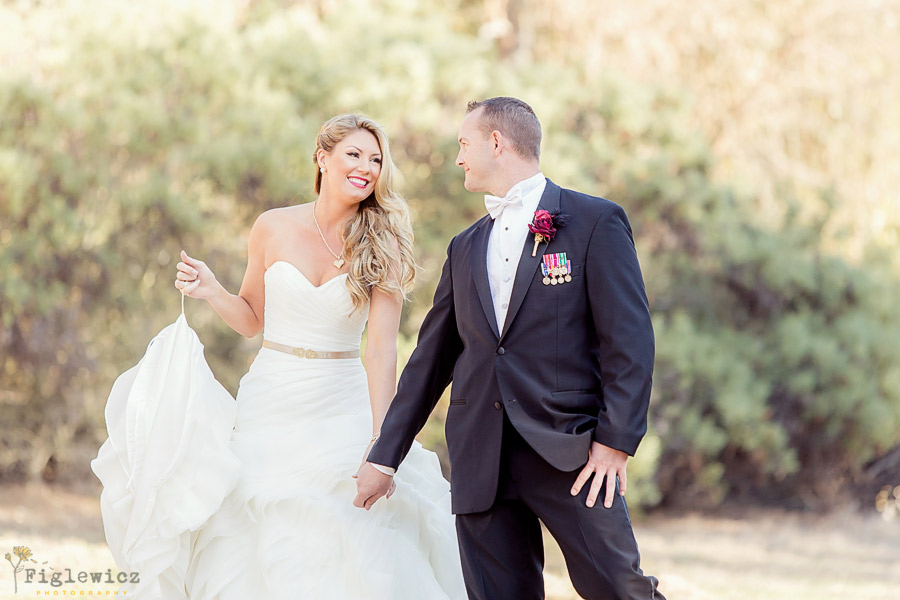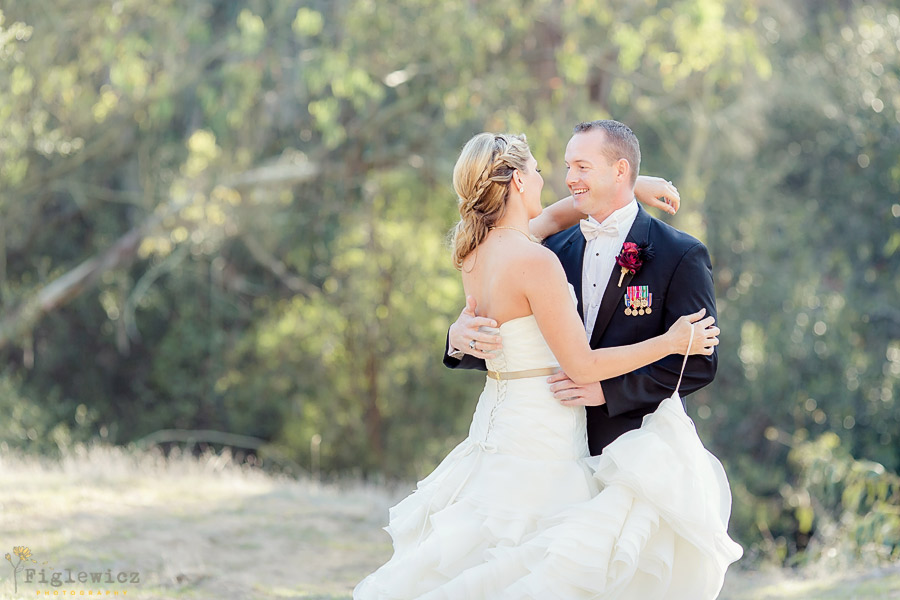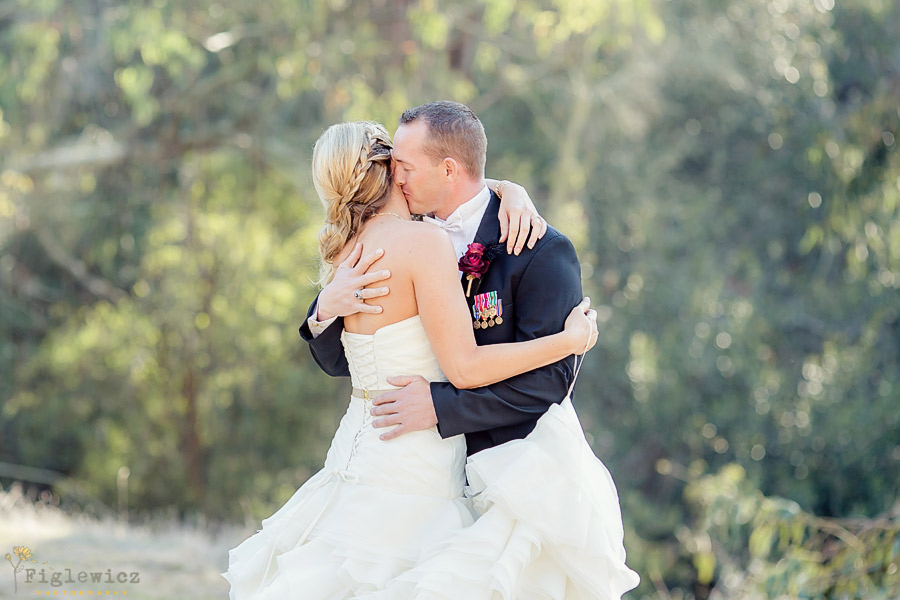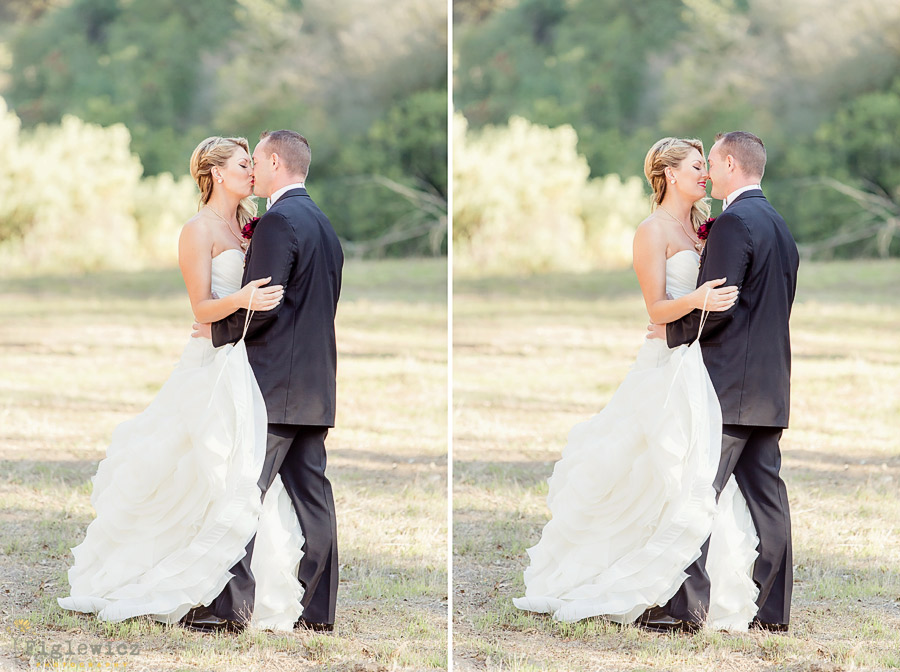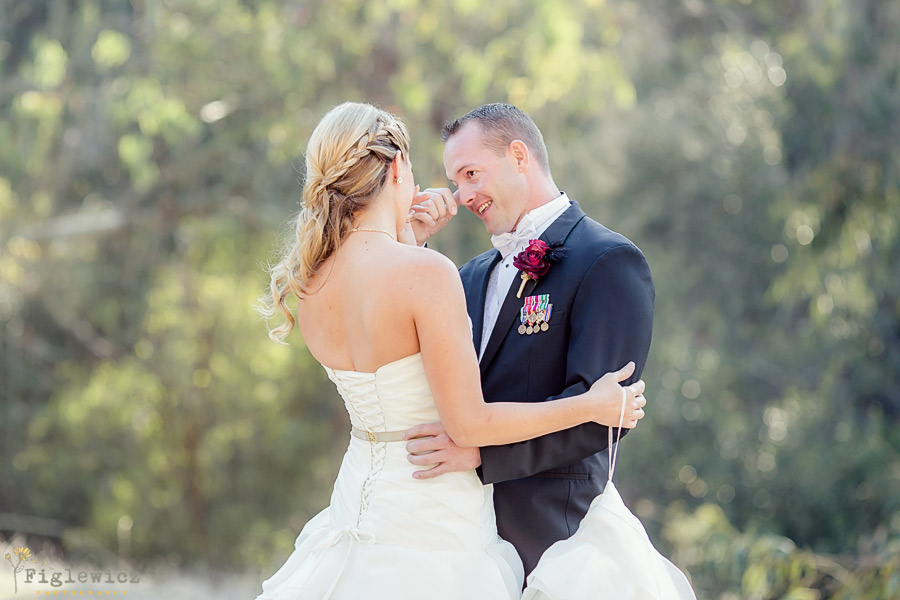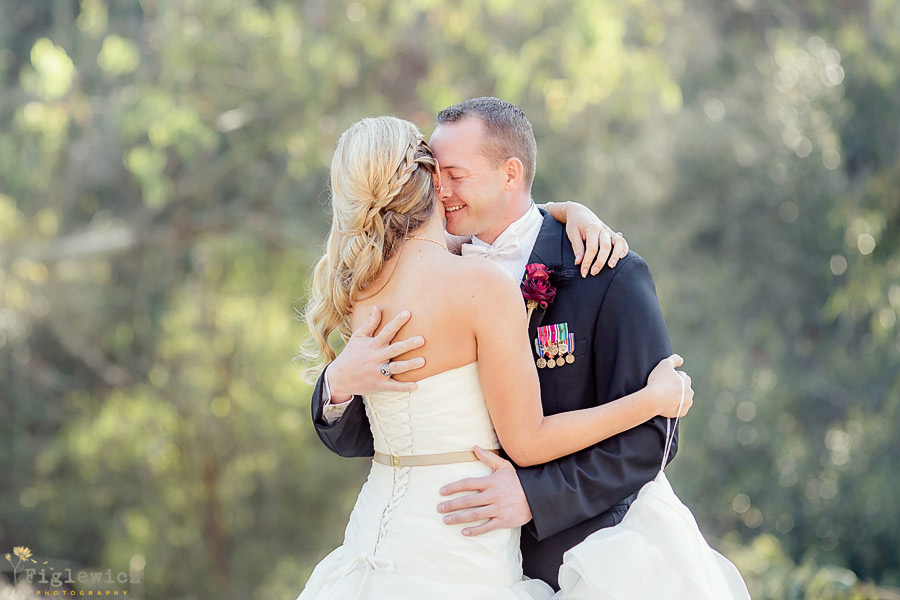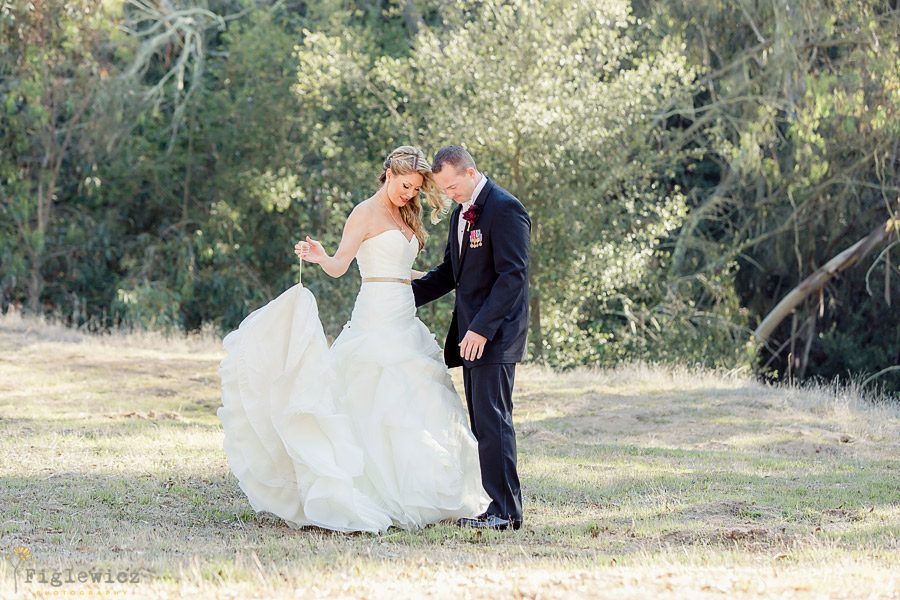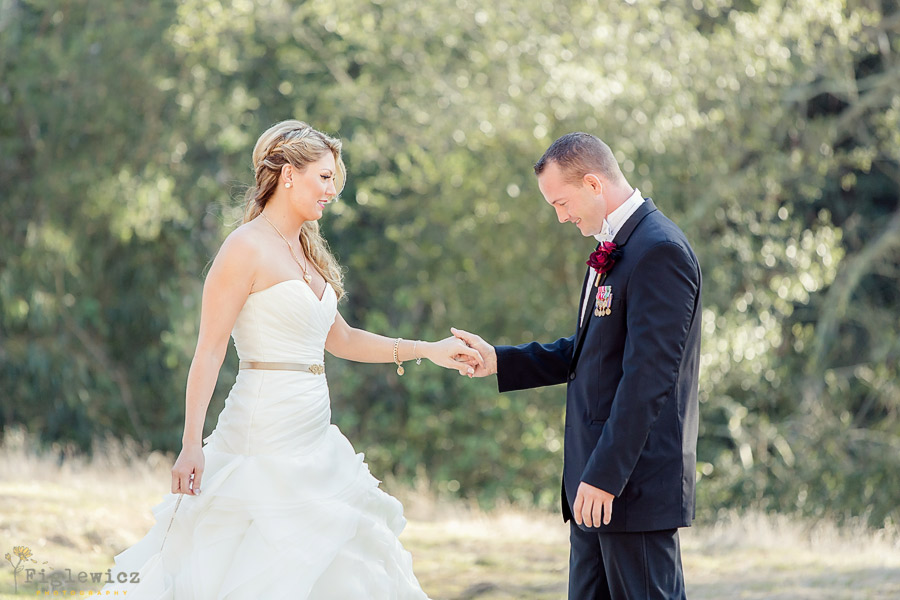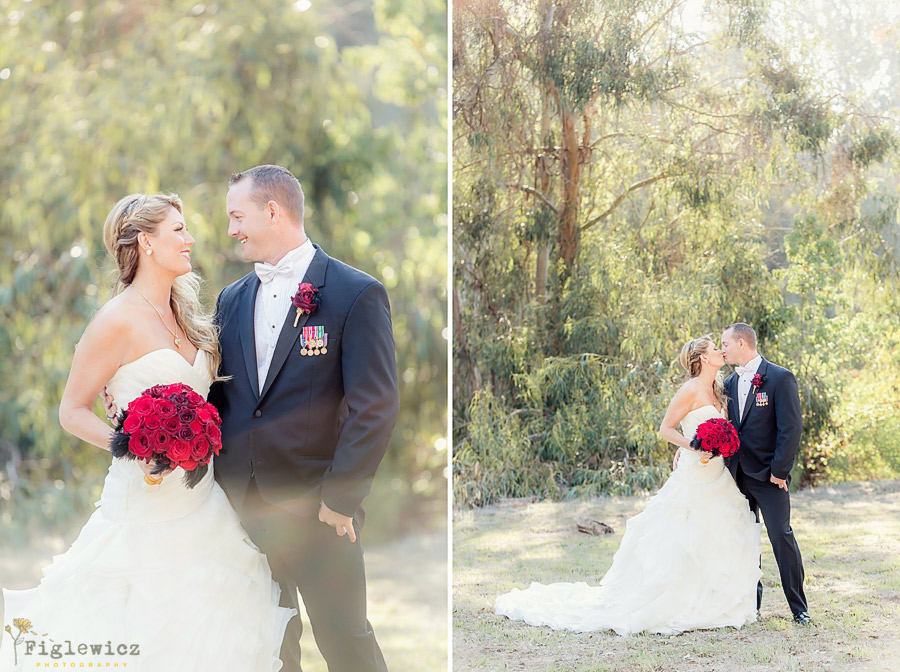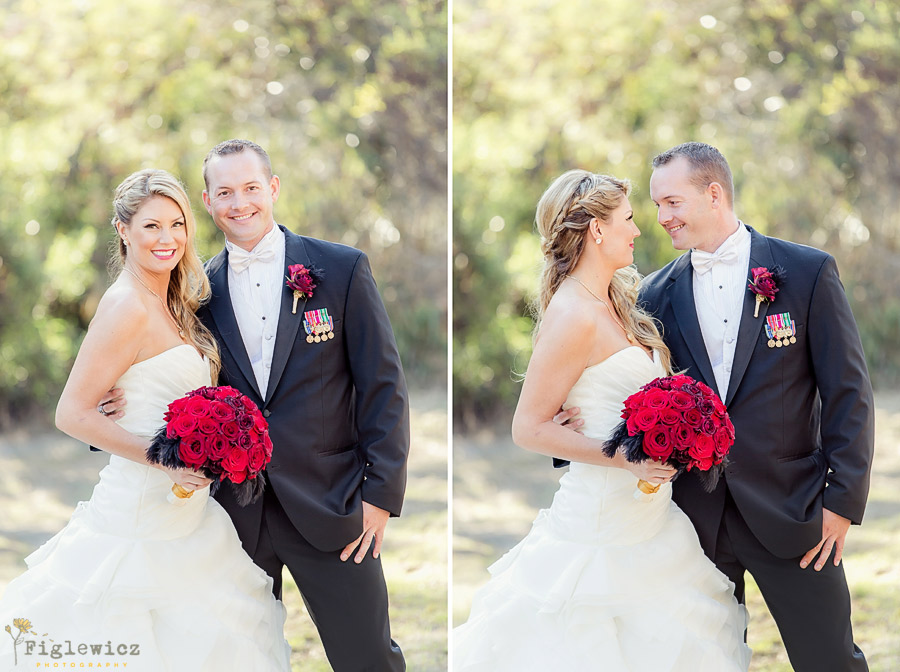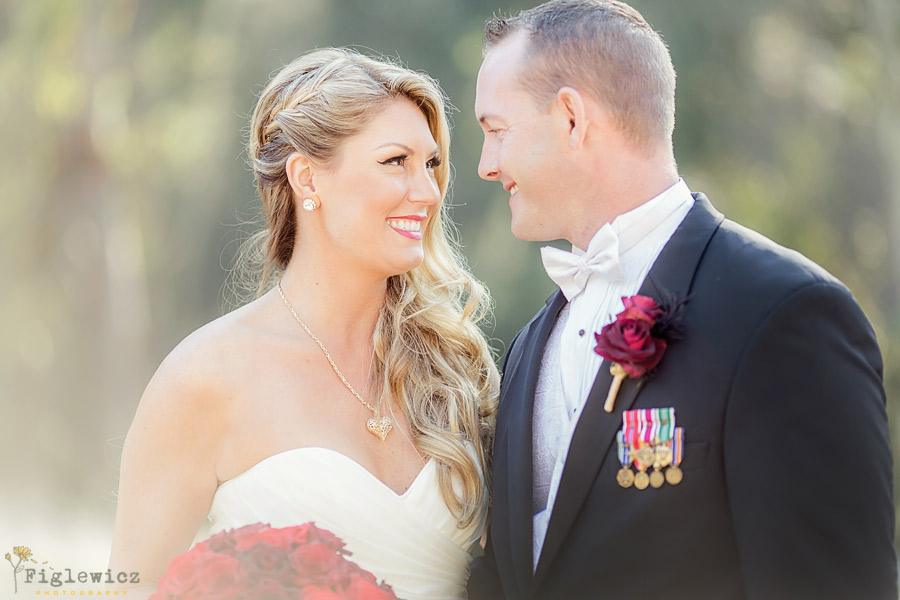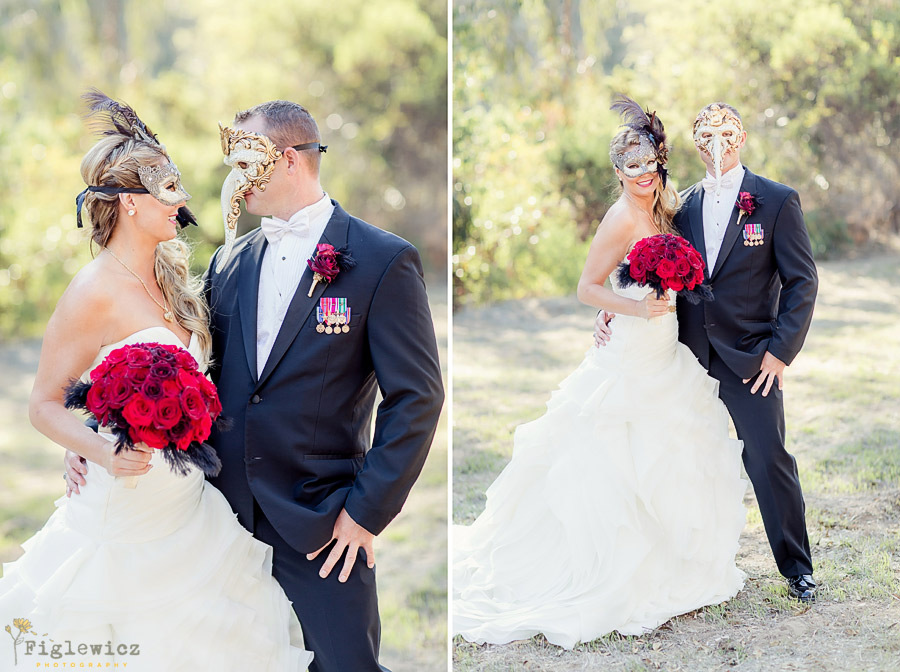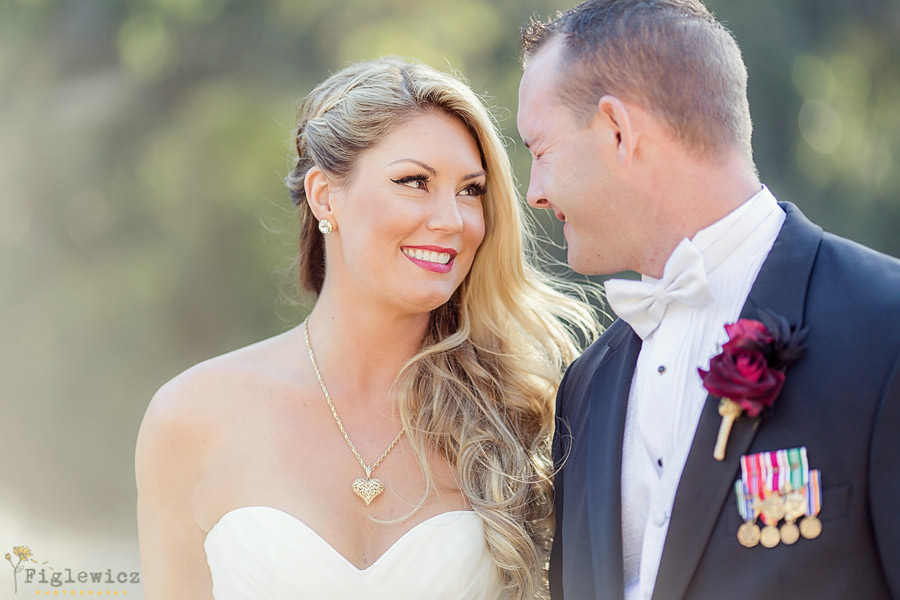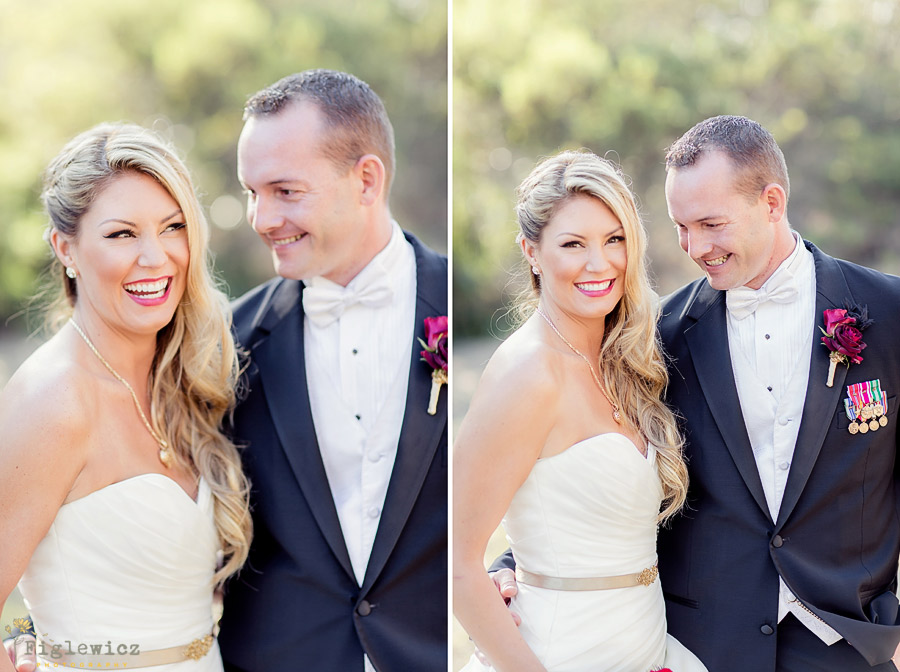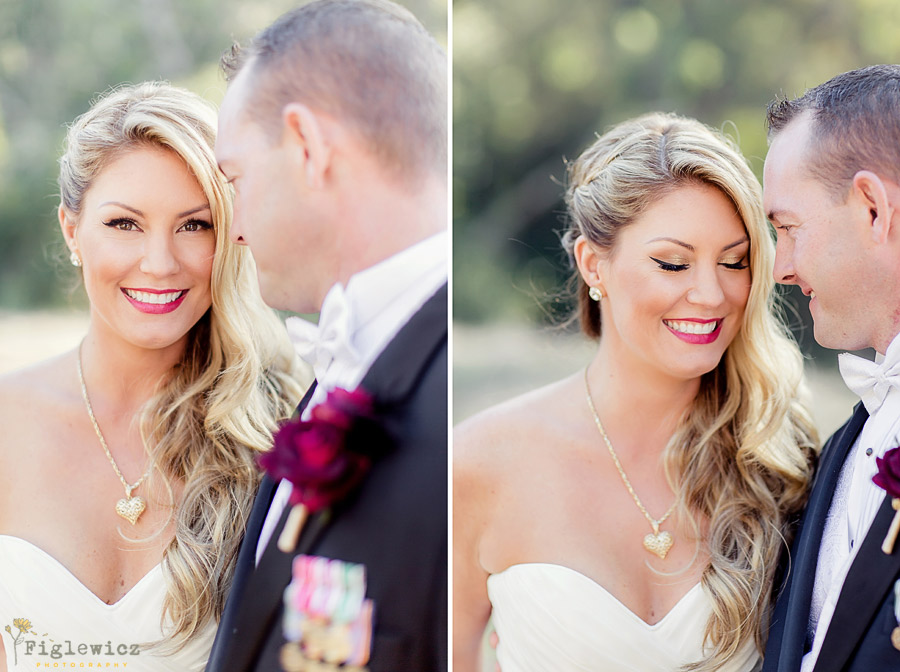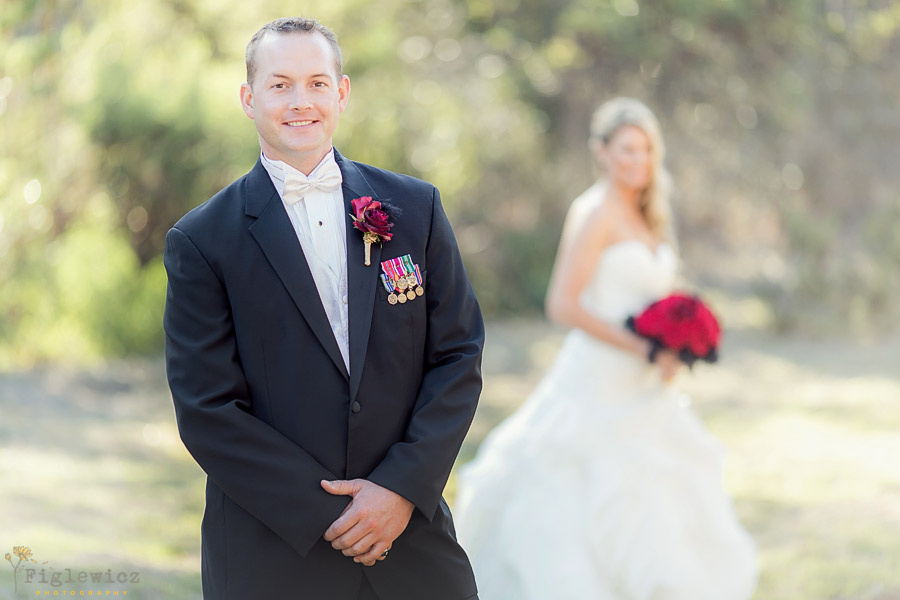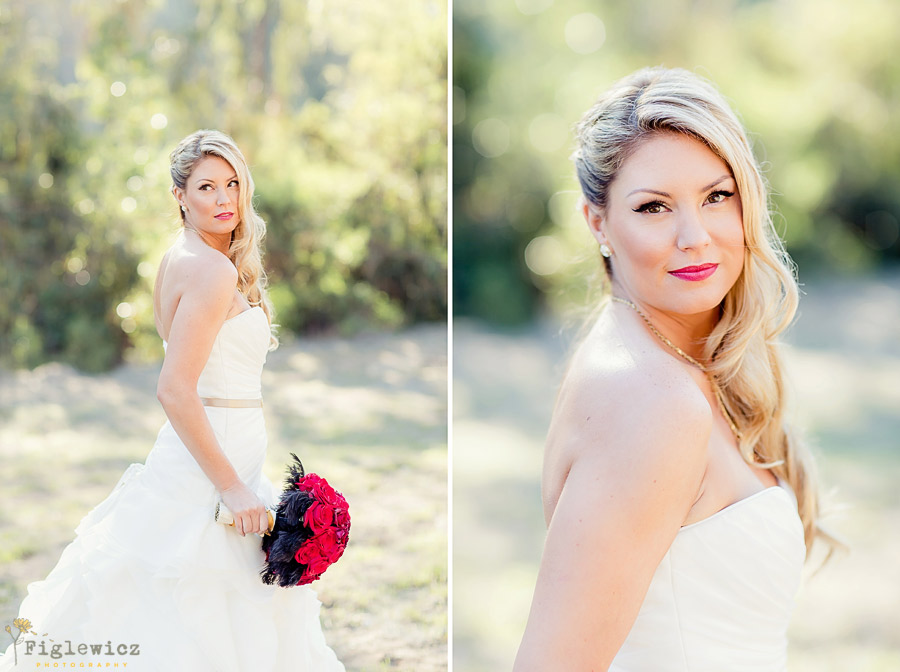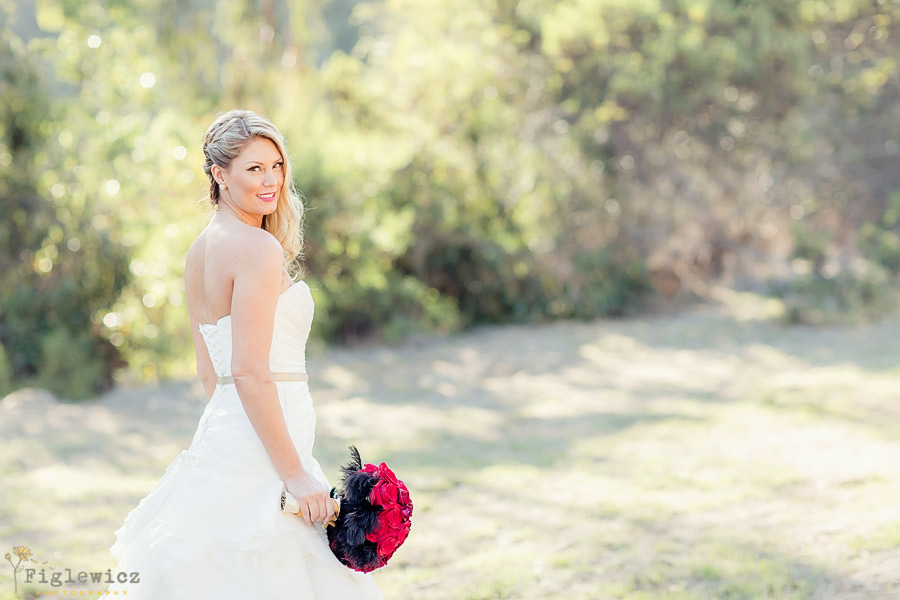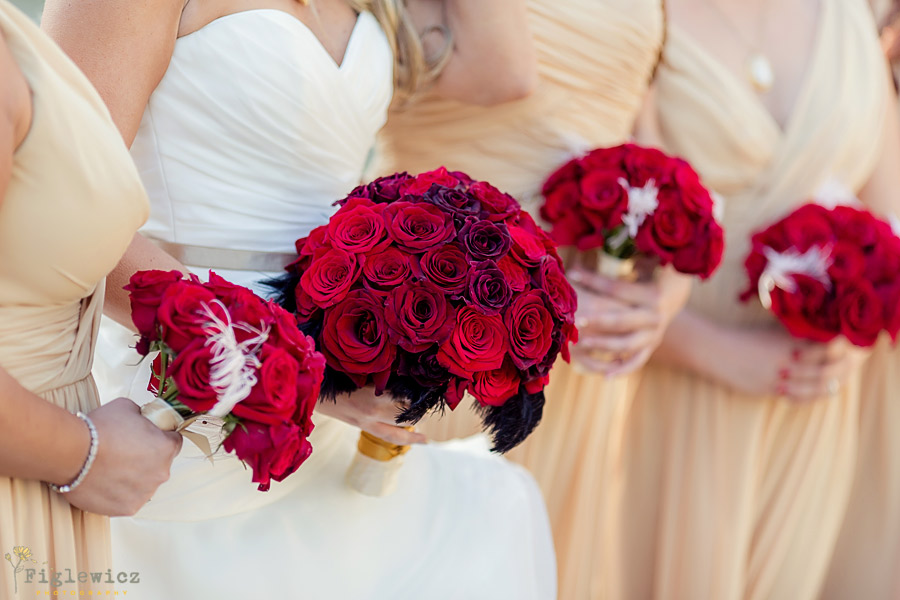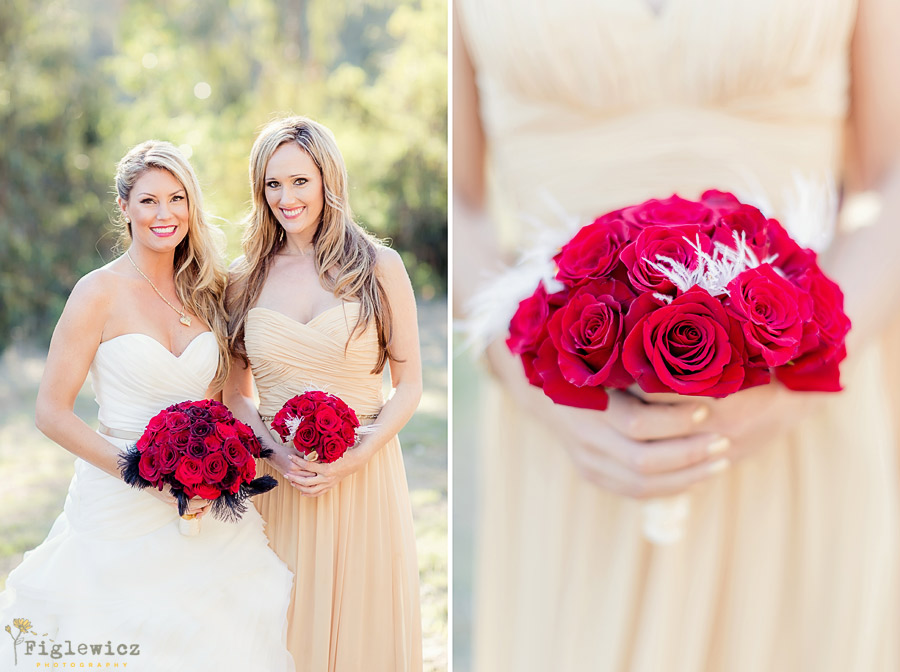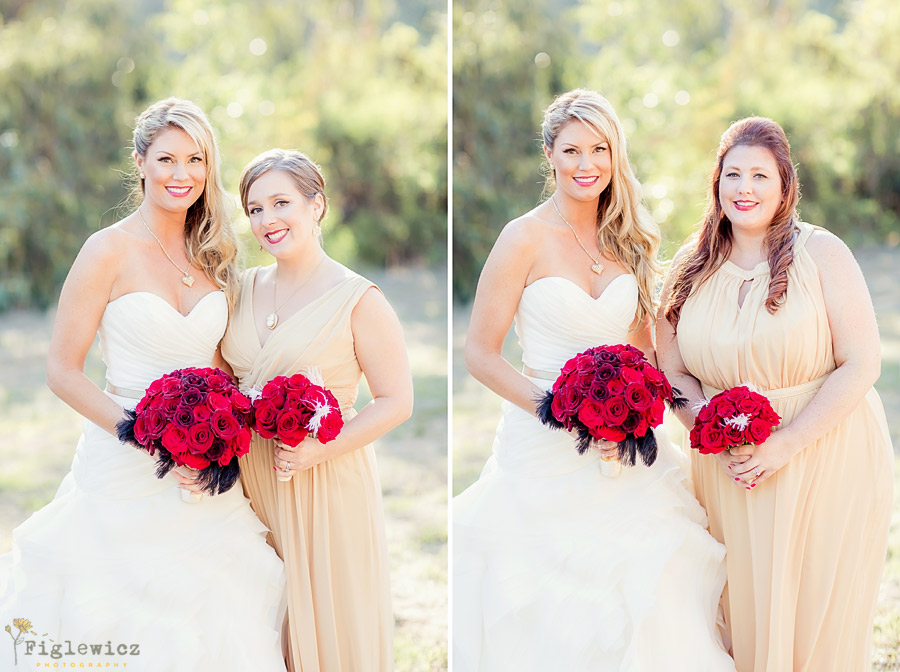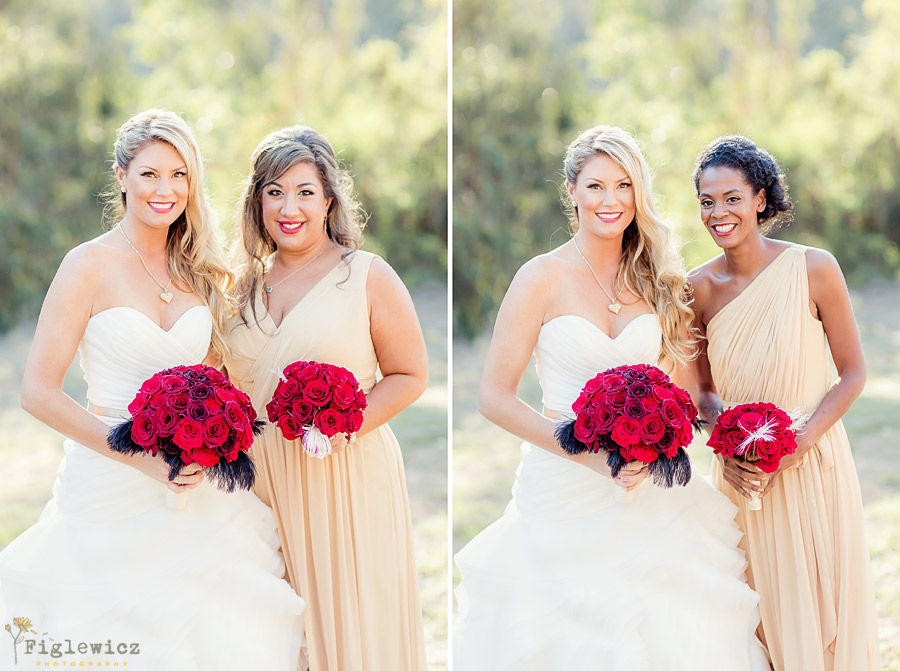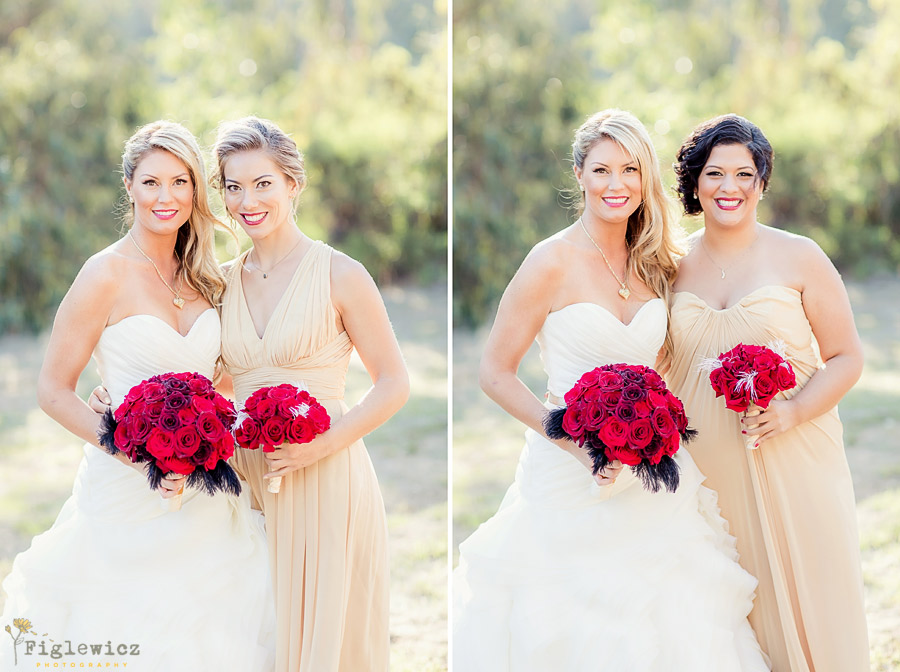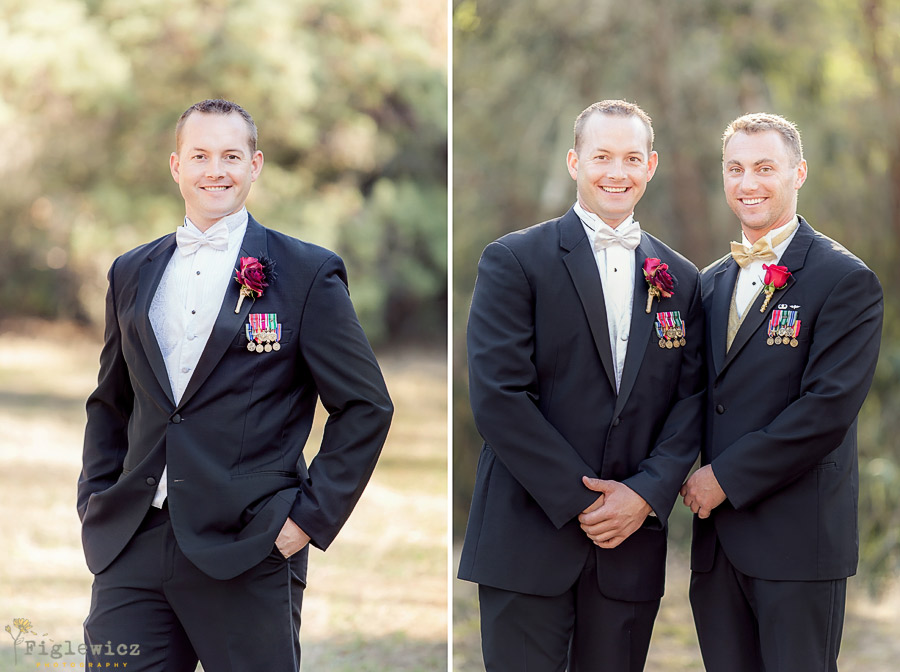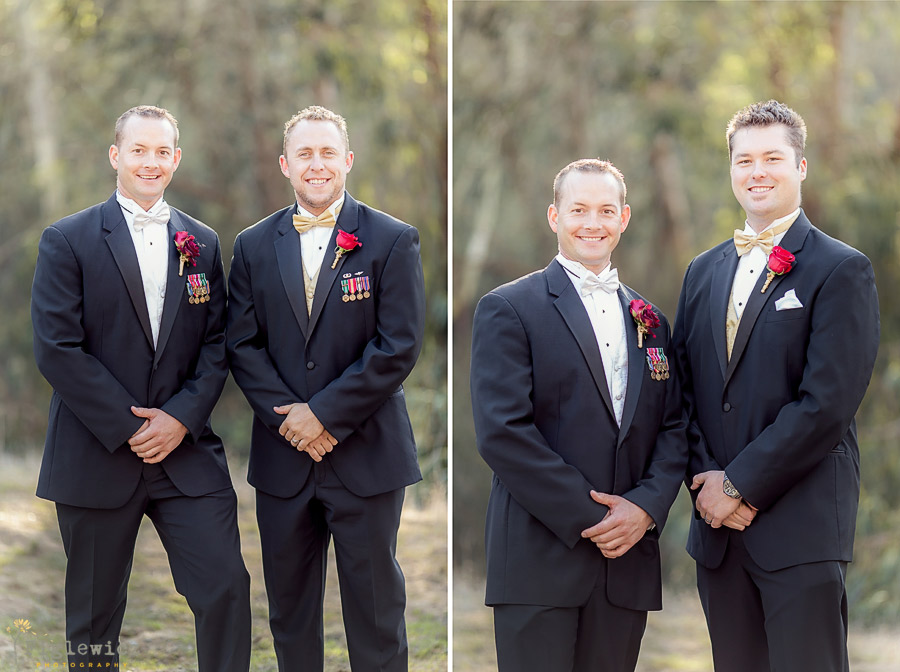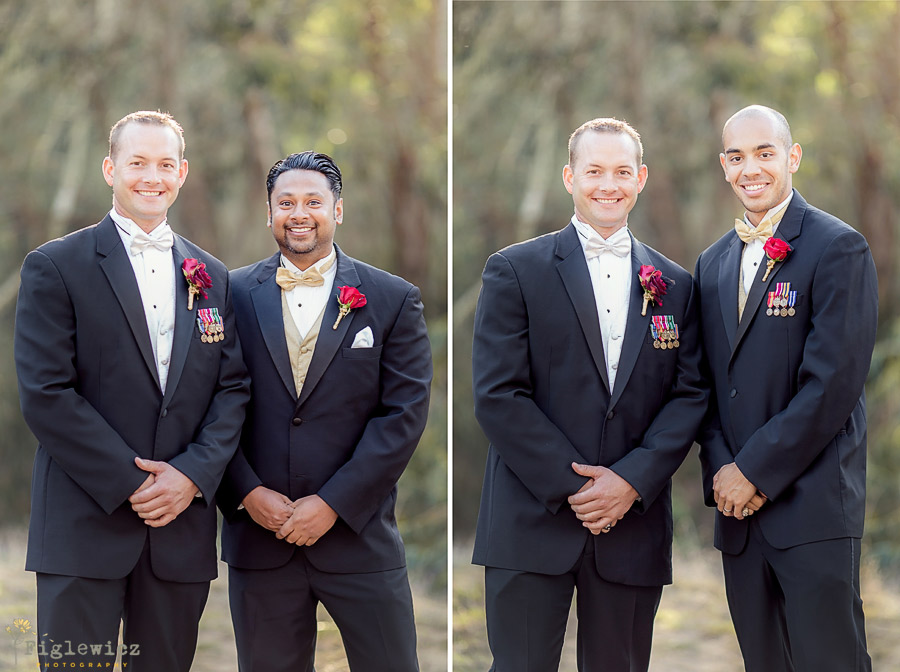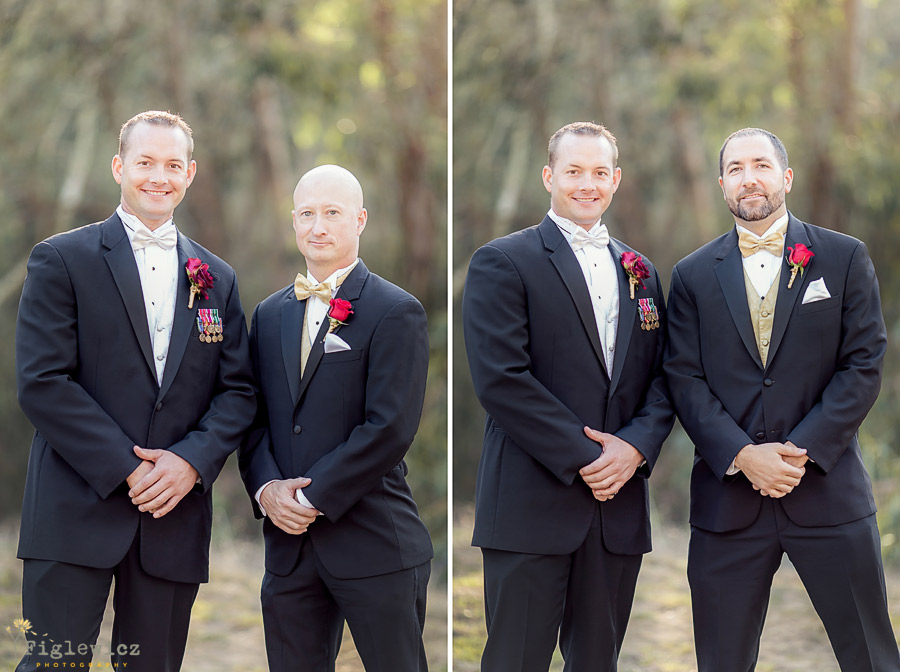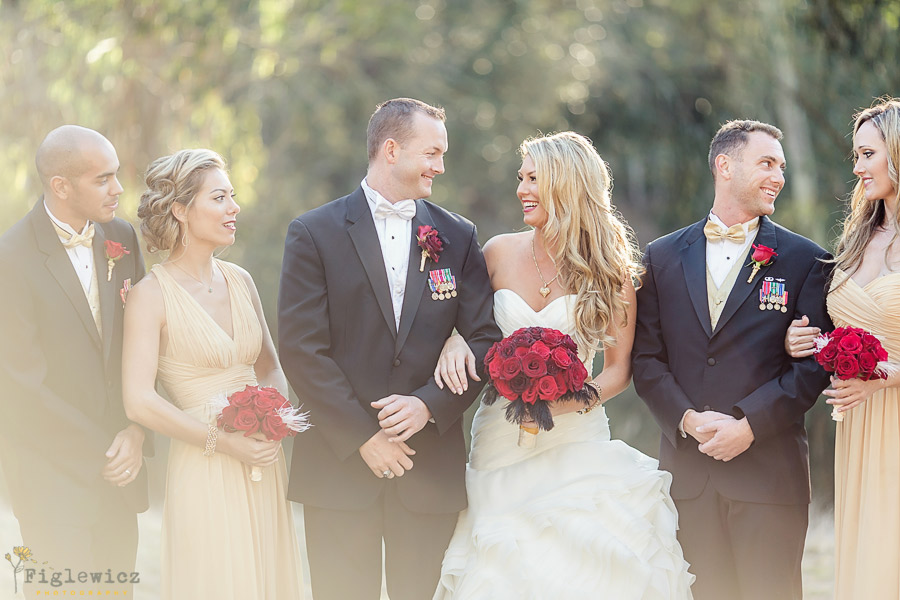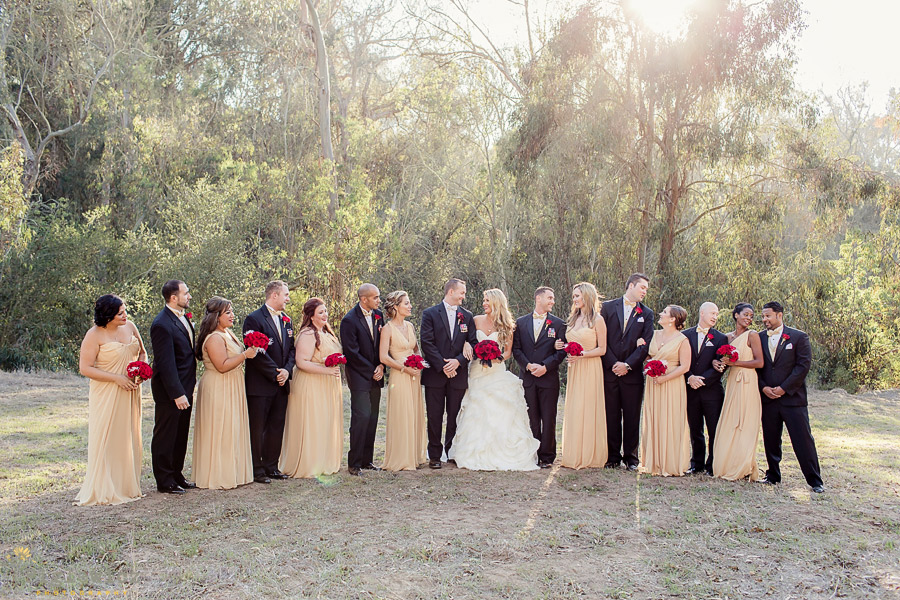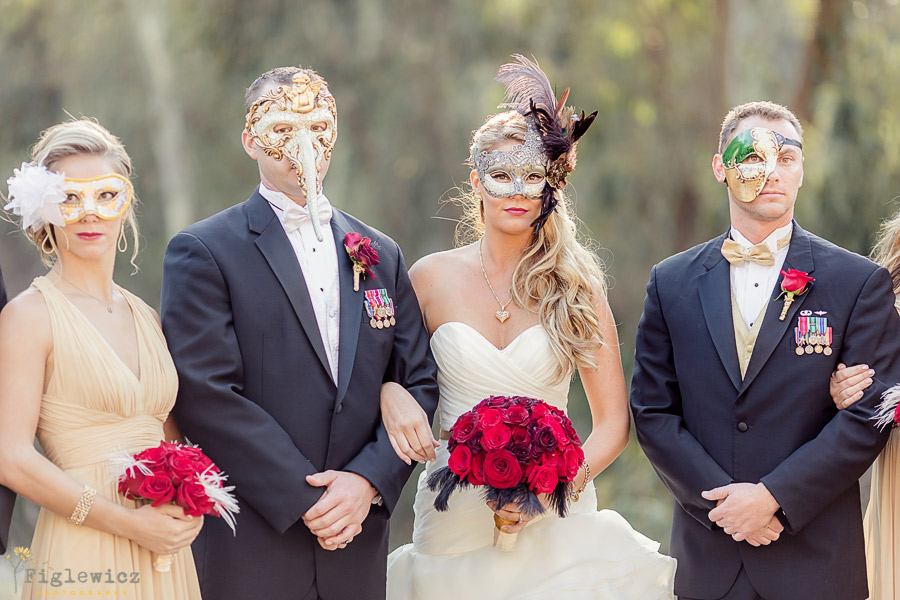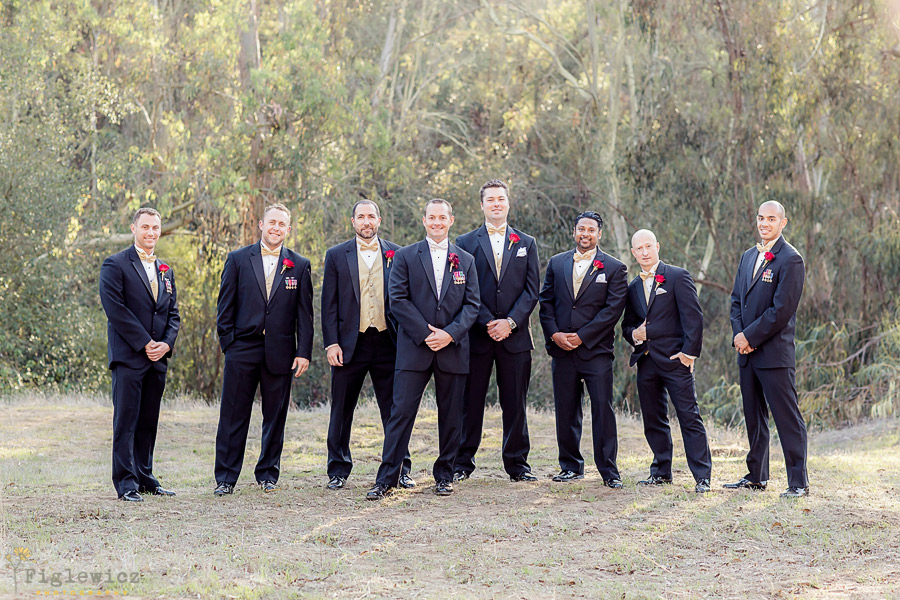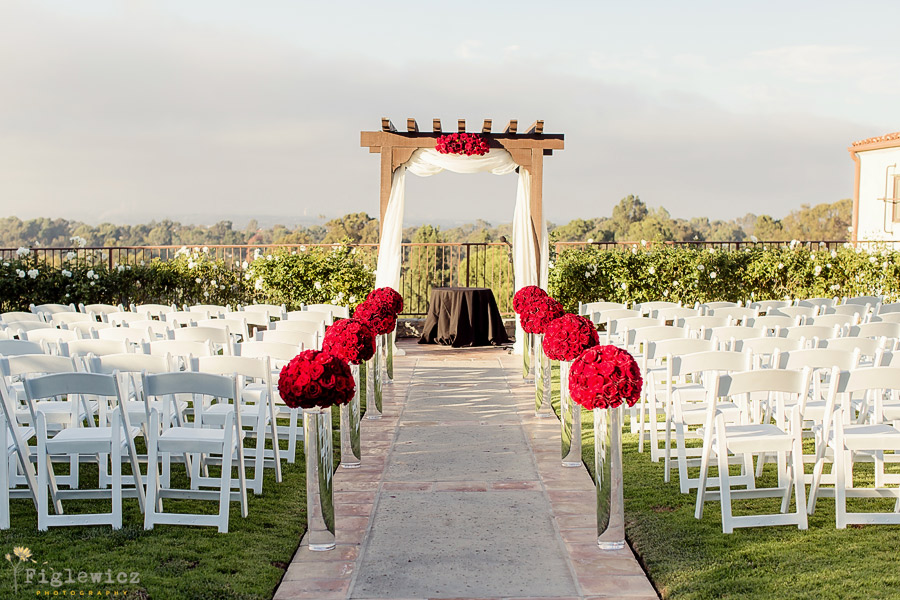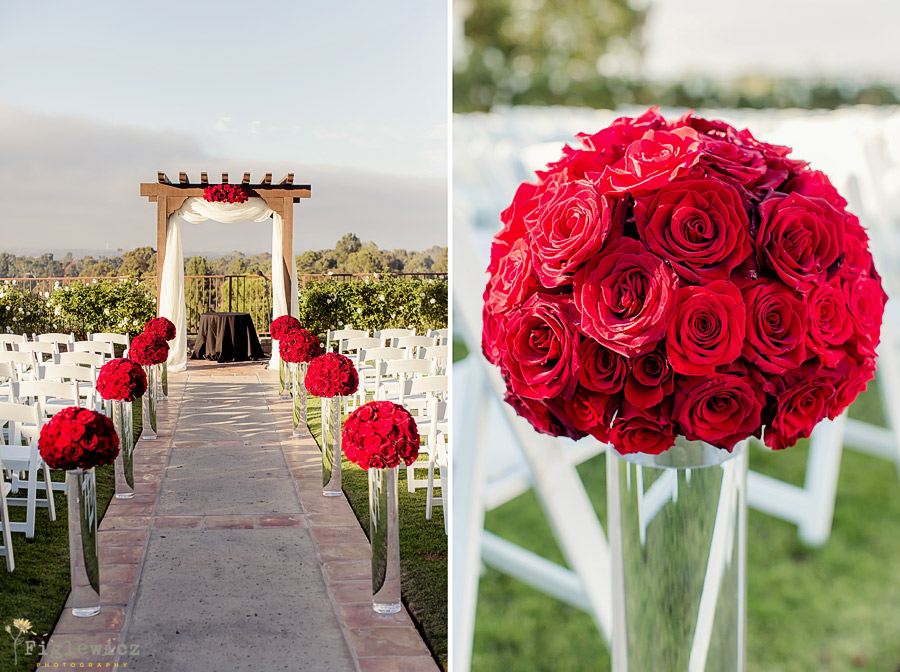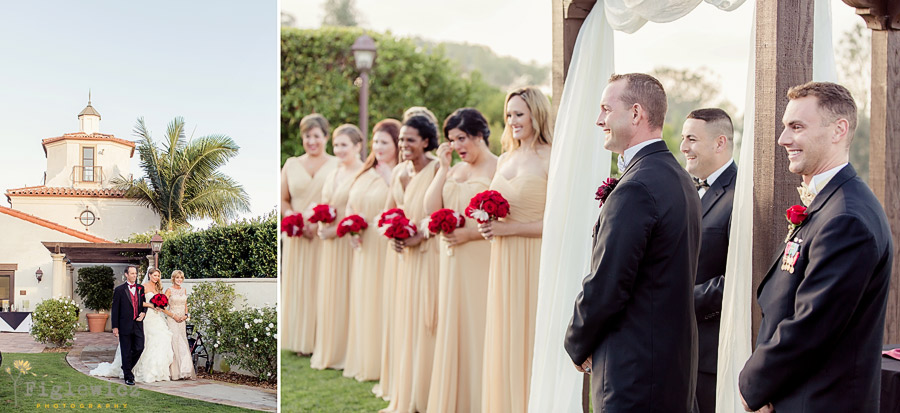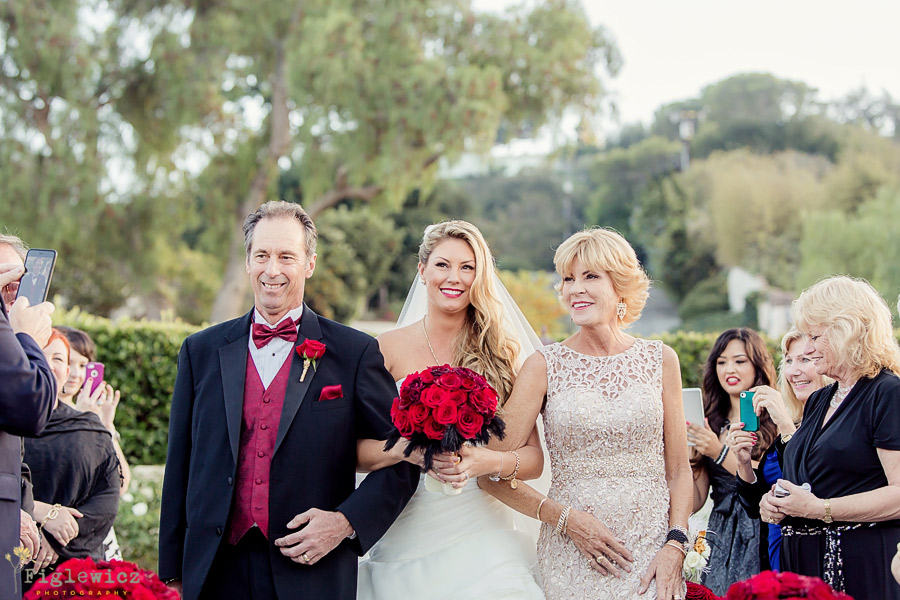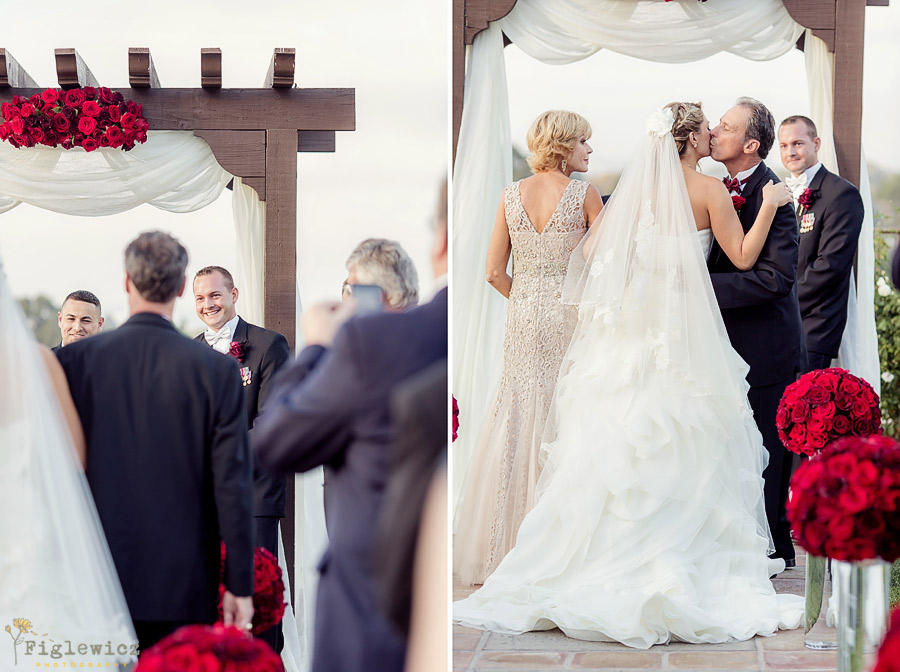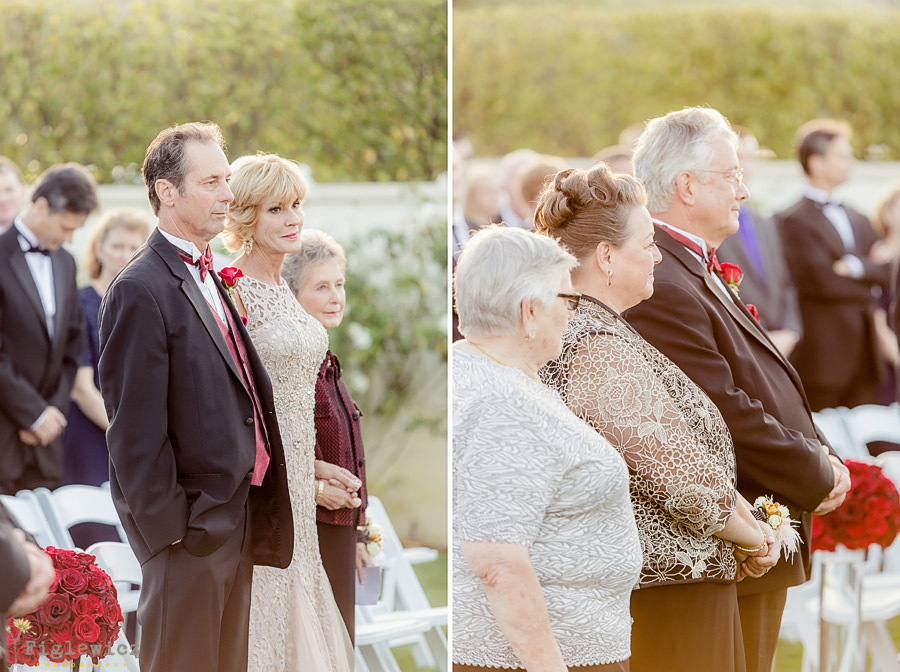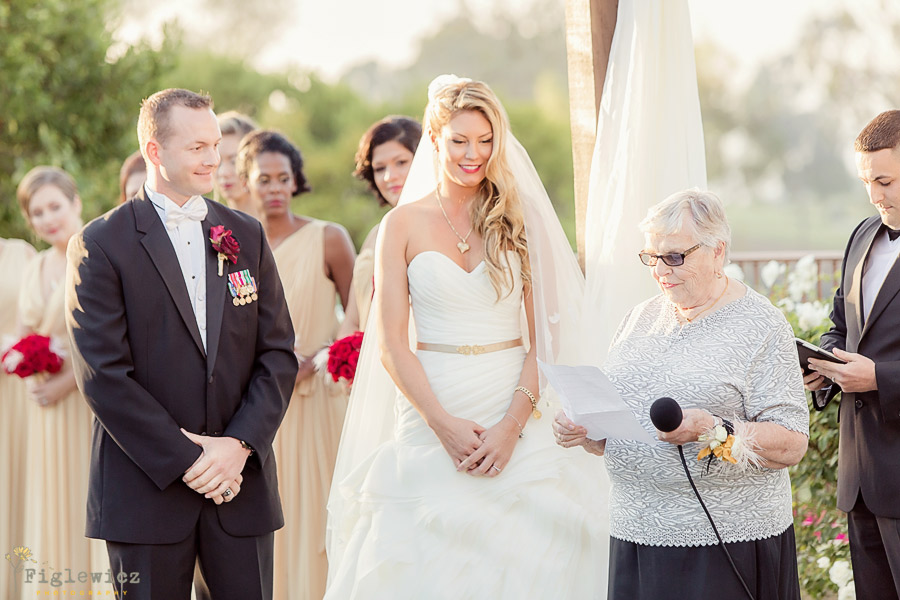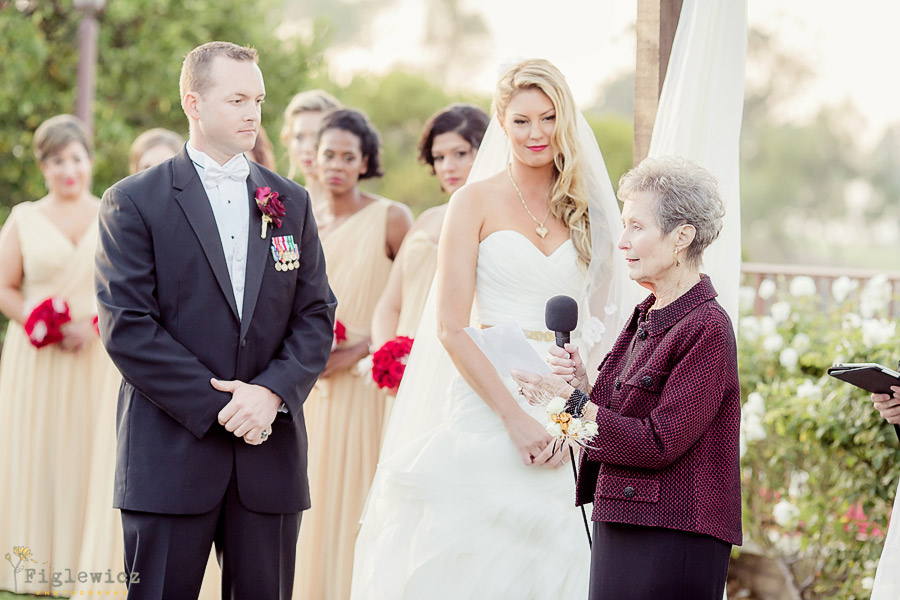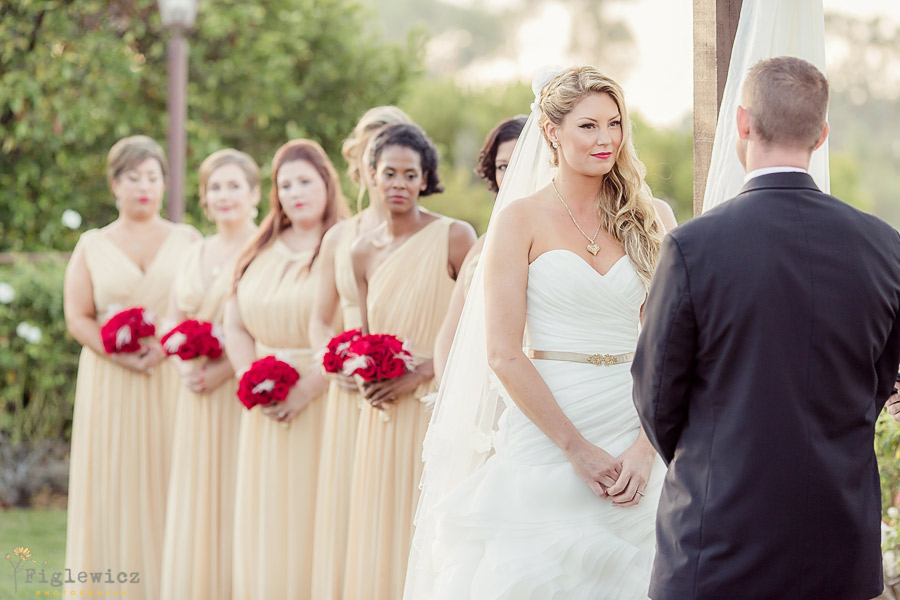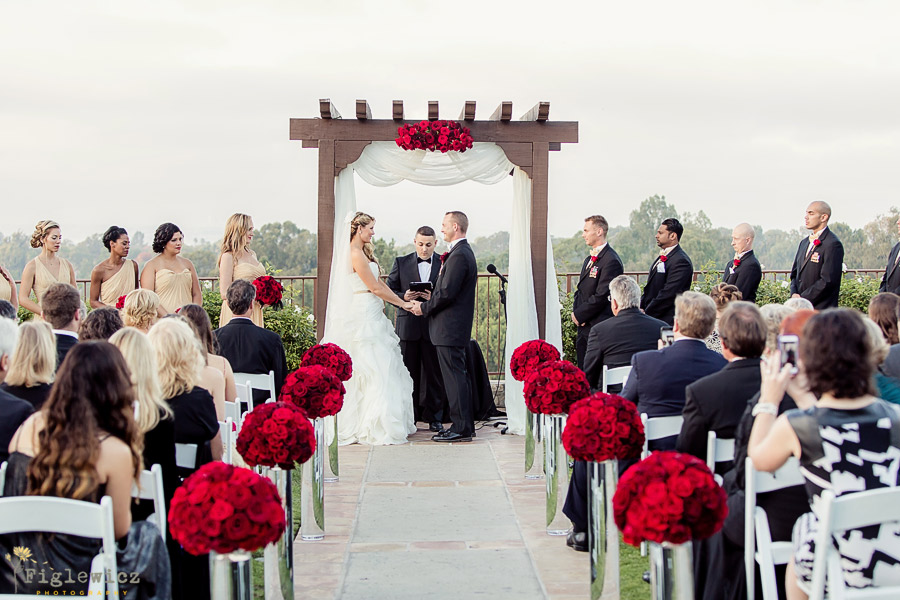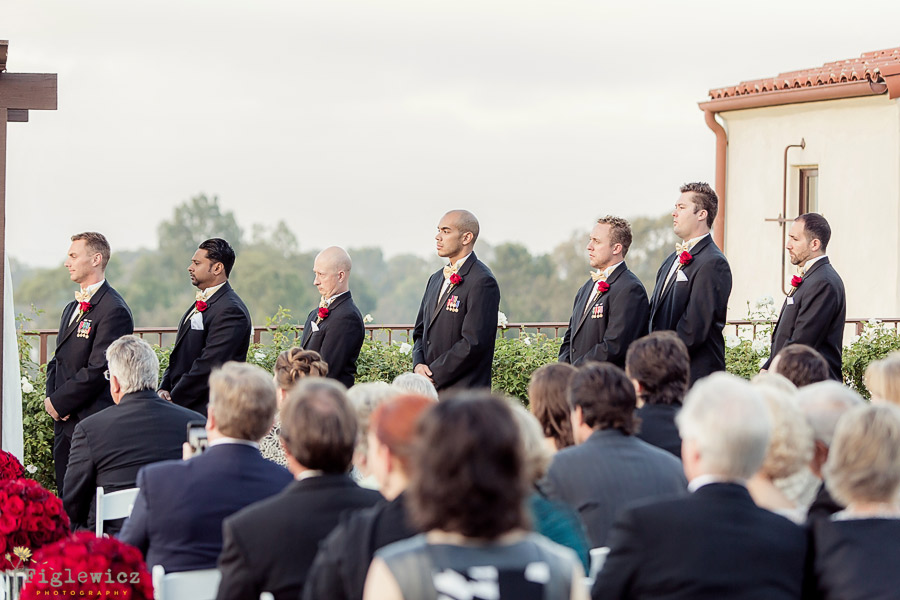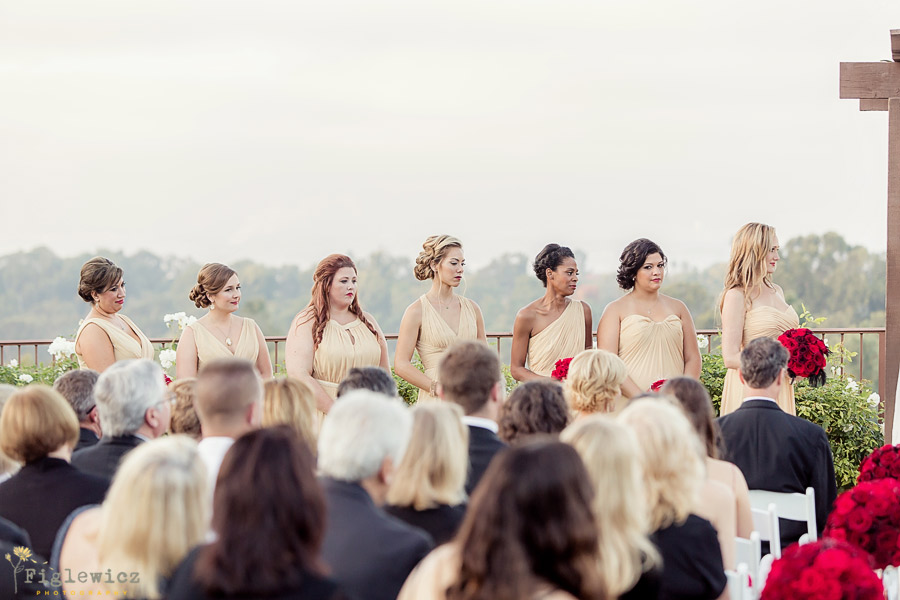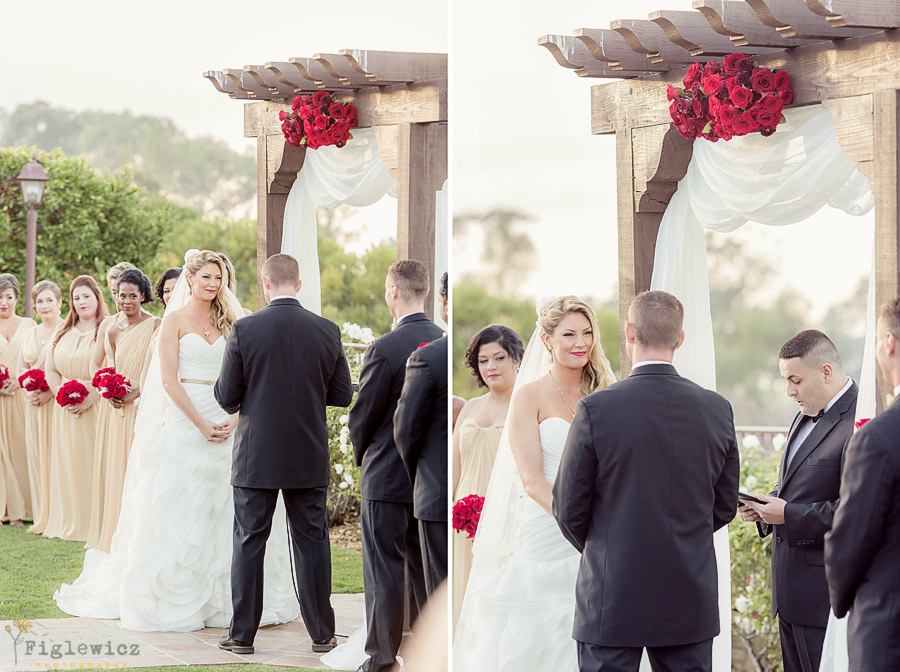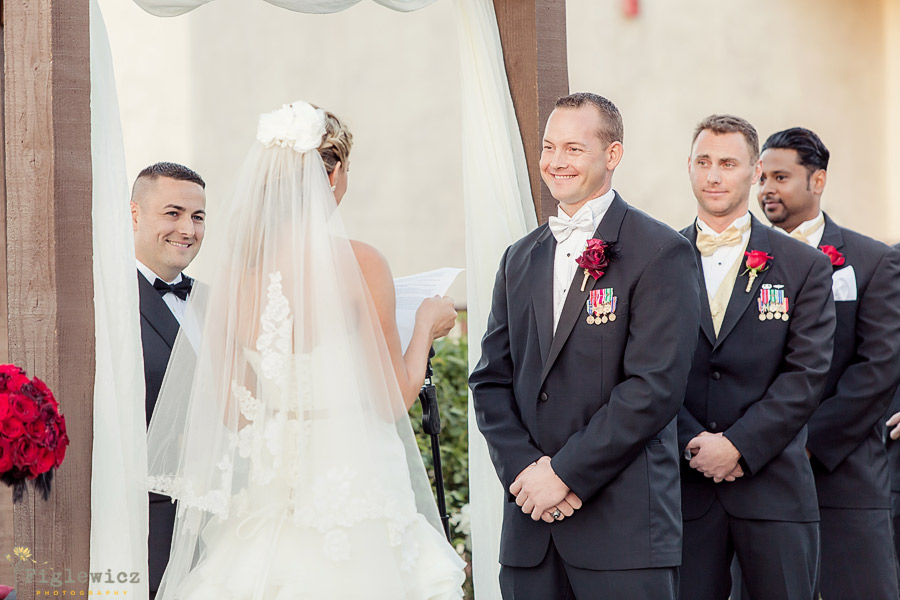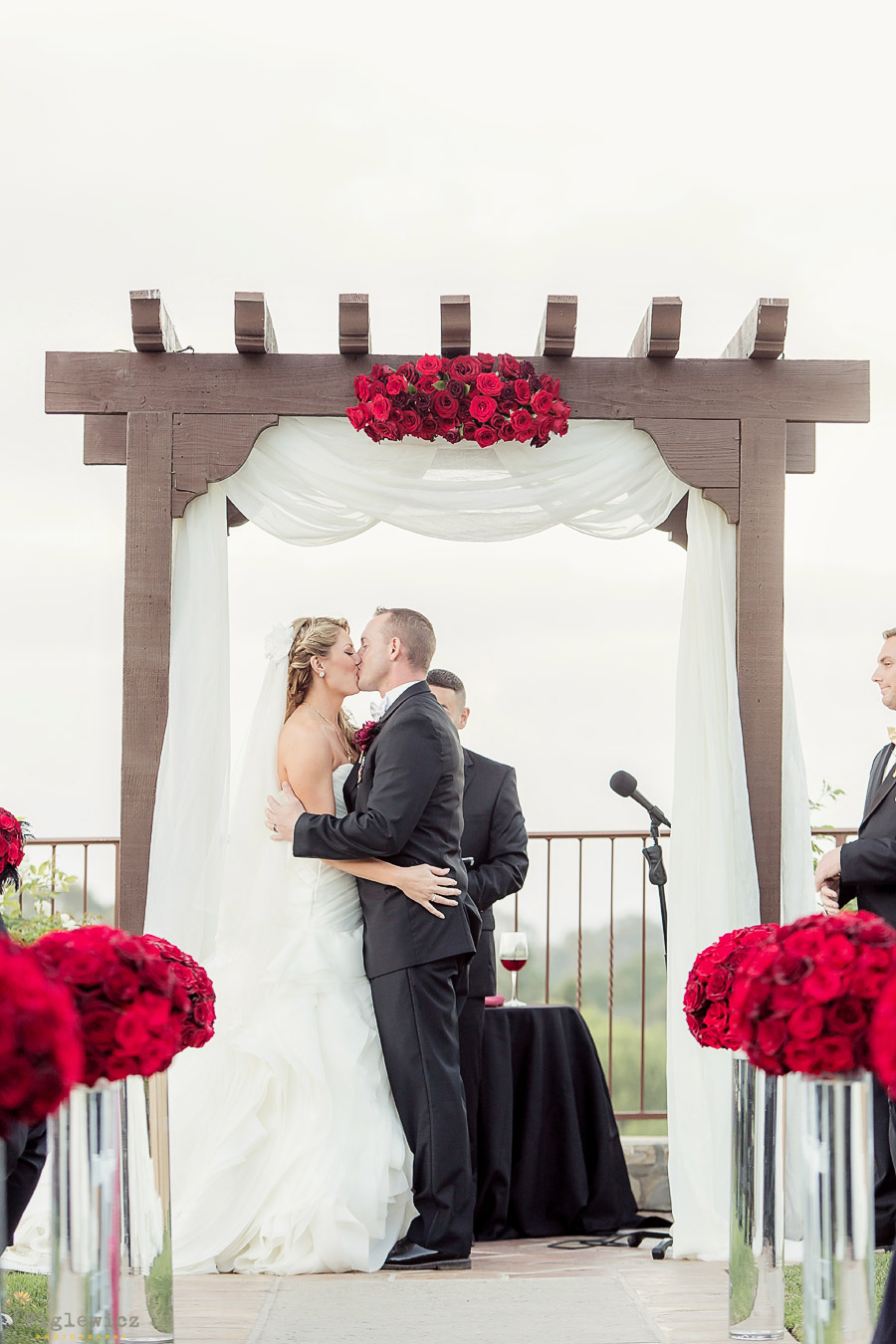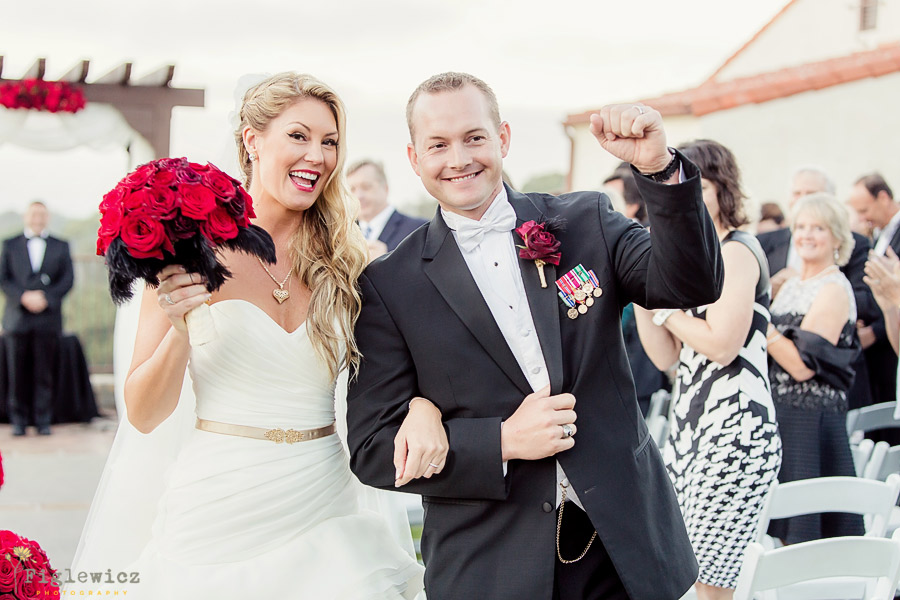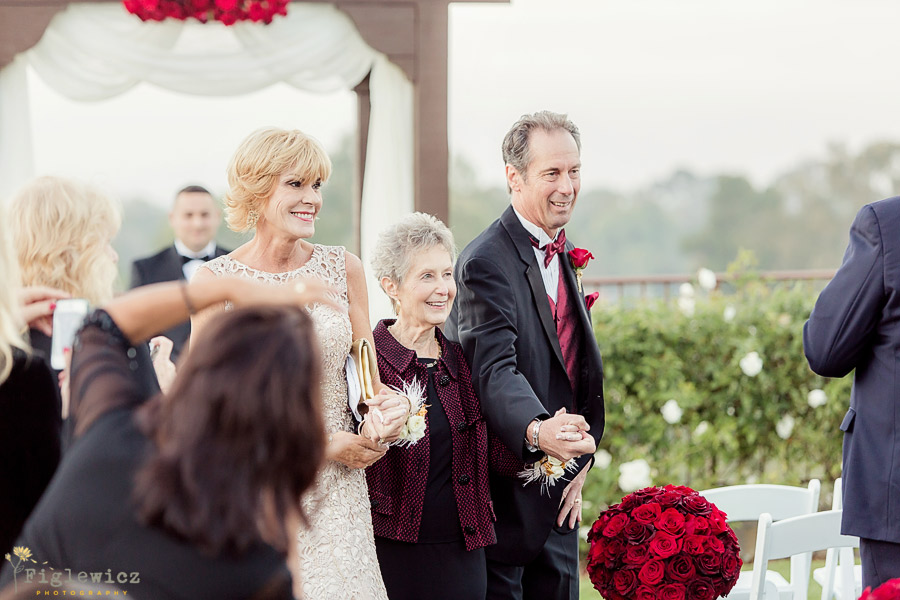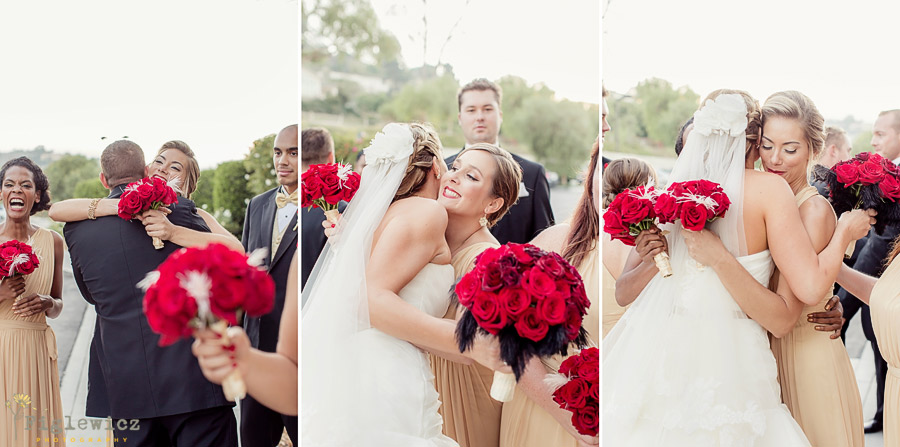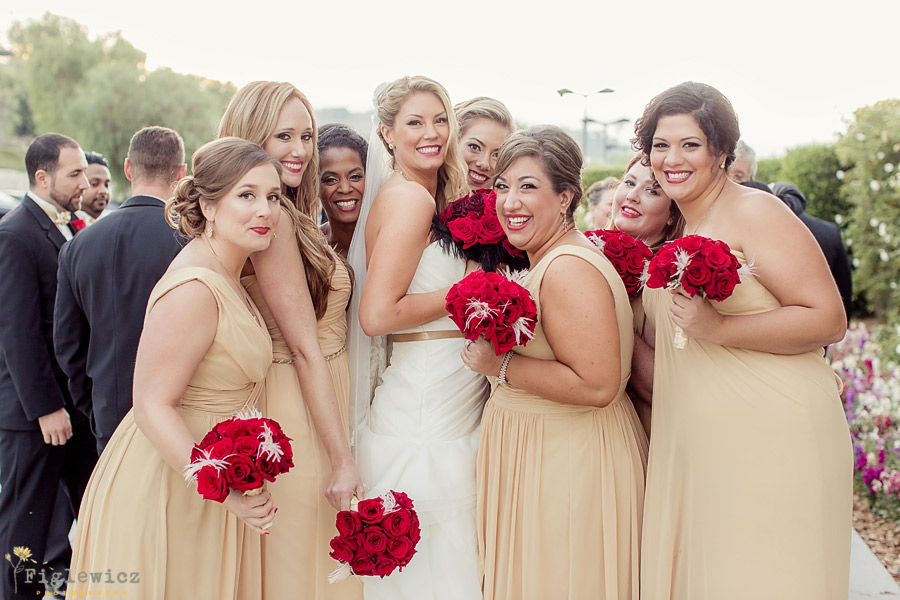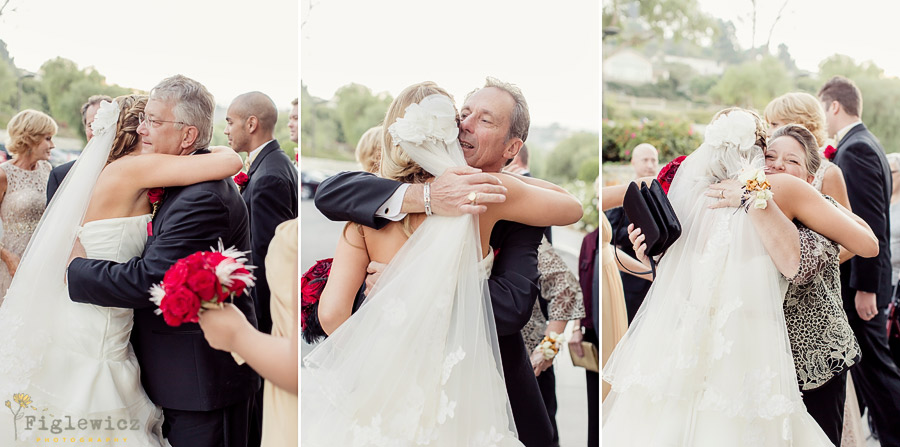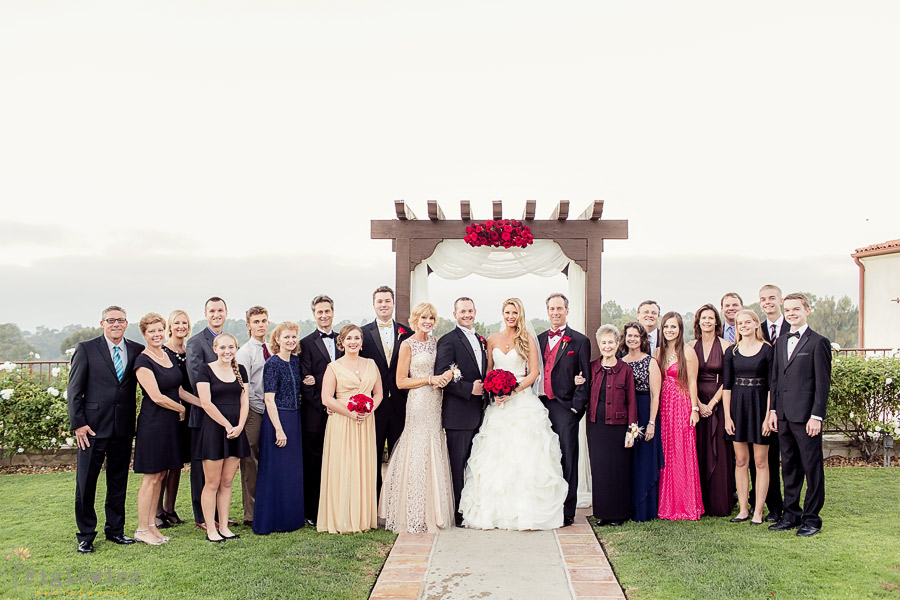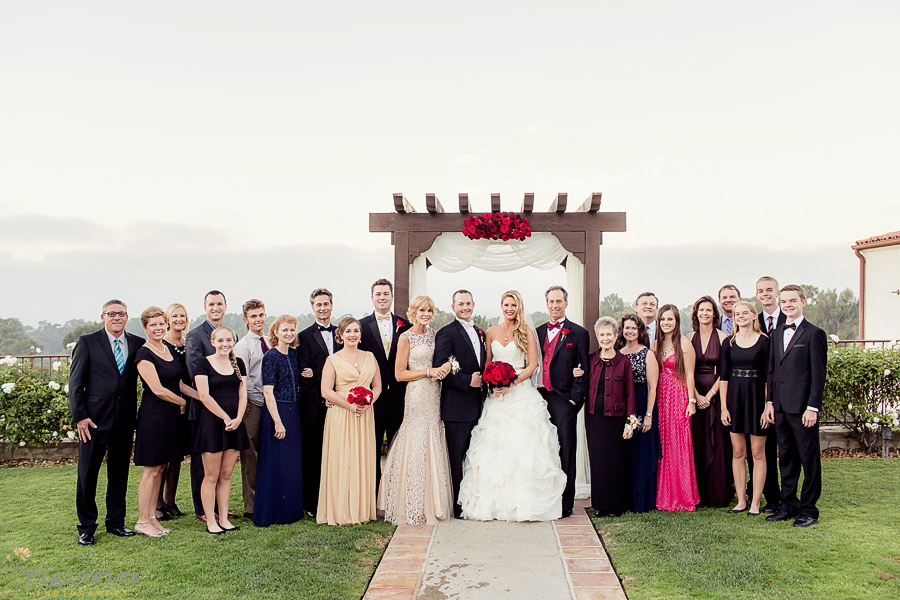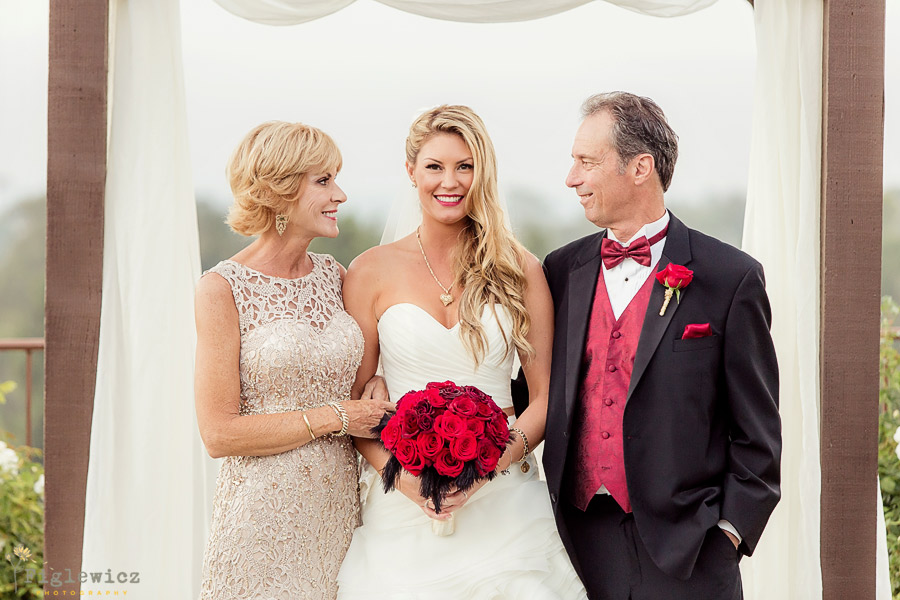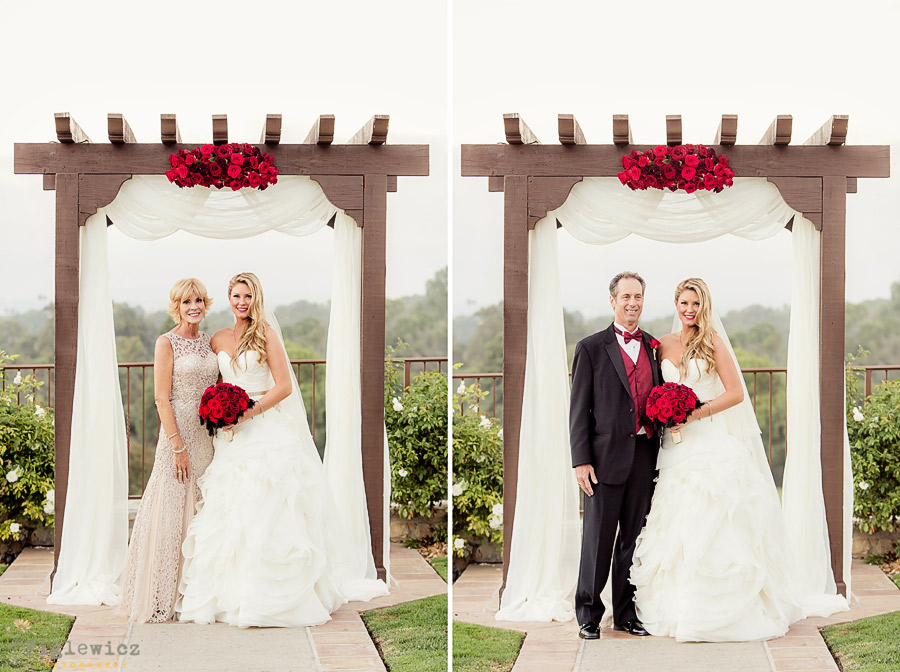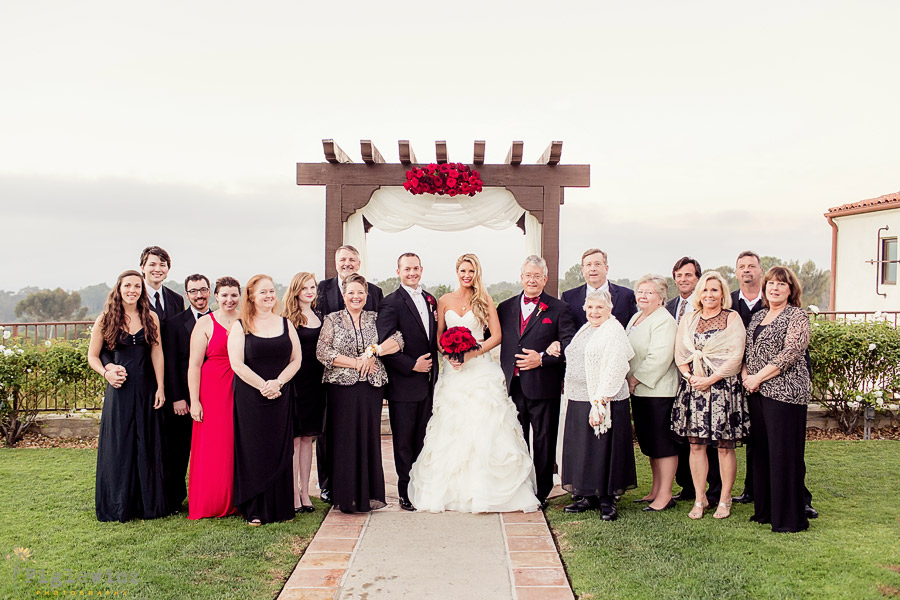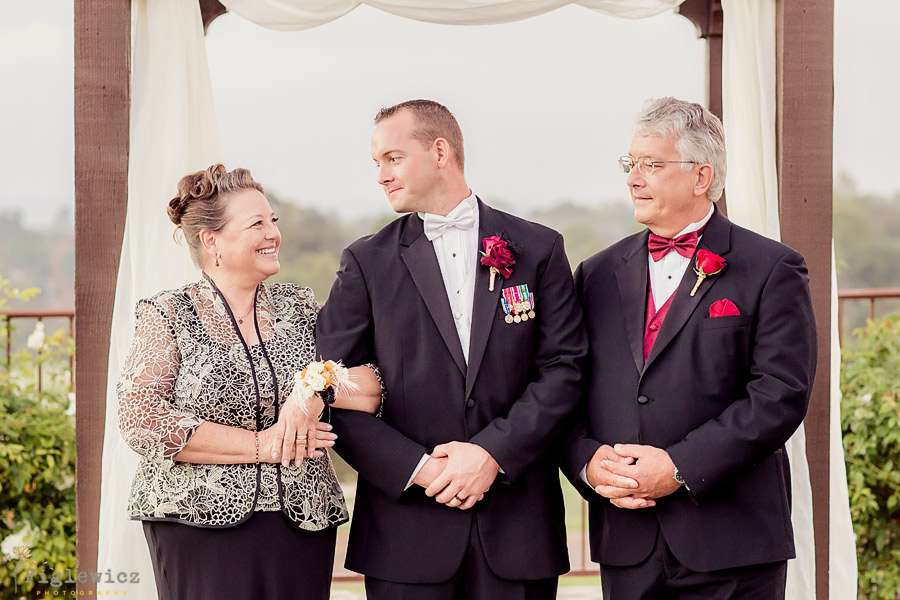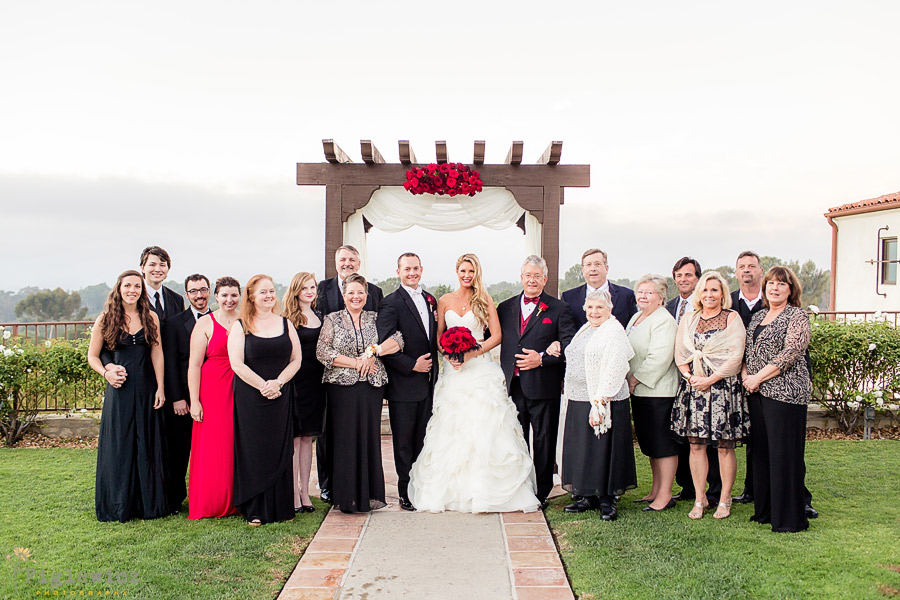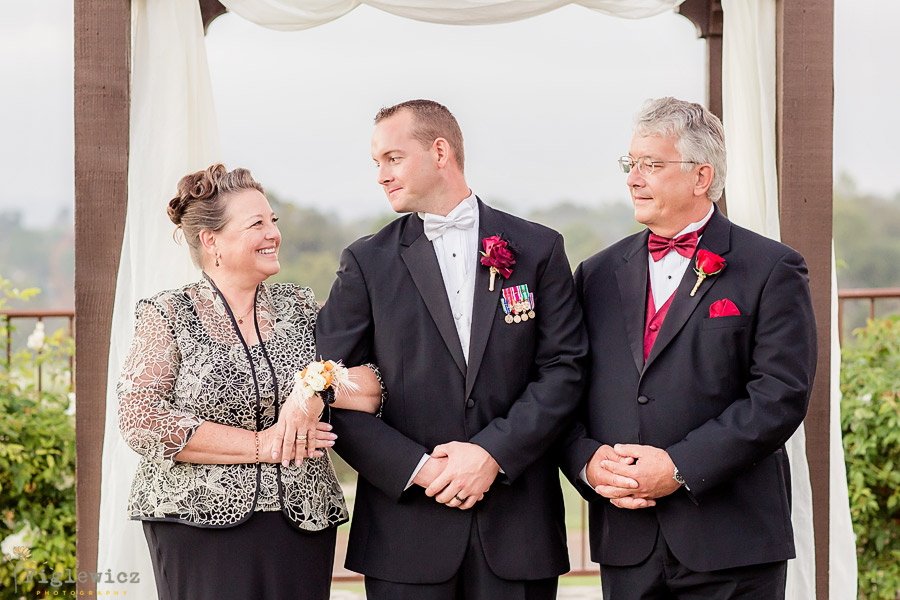 Wedding Photography : Figlewicz Photography
Ceremony/Reception Location : Palos Verdes Golf Club
Event Coordinator : Ida Gardner Events
Gown Boutique : Weddington Way
Floral Design : Sub Rosa Floral
Make-Up/Hair : Design Visage
Cake : Torrance Bakery
Band/DJ : Vox DJs