What Mark loves about Holly:
"She is an amazingly impossible, gorgeous SAP. And I love every bit of it! The secret is, I am the exact same way and she is my perfect match.
She is wild and crazy, and full of adventure. She loves the outdoors, which is perfect being we live in Hawaii and can enjoy every inch it has to offer. You'll generally find us going on hikes, taking the puppies into the woods or through the mud, making our way to a secluded waterfall or to the top of a mountain peak, and if we are not out on an adventure then you will find us at the beach, ready for a BBQ, beach volley ball game, or paddle boarding out into the ocean.
Now enough about us and more about just her.
She is absolutely gorgeous, inside and out. She is super family oriented, and can't wait to have kids. She is kind, compassionate, amazingly empathetic, and has a genuine desire to help everyone, which is probably why she is finishing her degree in family and marriage counseling. An extremely difficult job, but she will excel at it. She is great at everything she does! Which brings me to her other talents.
She is an incredibly artistic creative thinker that can make a masterpiece out of a pile of garbage. She is currently an interior designer where she specializes in kitchen and bath design, but can pretty much re-do anything you desire. If you don't believe me ask her parents to see what she did to their home (just don't ask dad to see the final bill…hahaha). Her artistic talents aren't only geared to home design, if you have not seen one of her paintings you need to get in line and commission her to do you a work of art, because they truly are incredible.
Last but certainly not least she can kill it in the kitchen, and I mean kill it in two ways…phenomenal cook and phenomenal mess maker! The deal generally goes, one of us cooks and the other cleans…Not sure if this deal is always fair.
All joking aside, she is the most amazing woman I have ever met, and I am truly blessed each and every day! I don't know how it happened, but I am incredibly lucky and I thank God everyday for bringing her into my life. I love her with all of my heart!
What Holly loves about Mark:
"We could start off with the basics like where Mark works, what he does, his past time hobbies, etc., but I think we should get into the good stuff first!
He is obviously a total babe! Absolutely gorgeous! Based on how we met, what drew me to him were his eyes. Those big brown eyes totally got me! There was just something about them…perhaps it was the intensity and genuineness in them or maybe just way he looked at me.
So not only is he super handsome, he is also super smart. He blows my mind with his intelligence. He gets excited about topics like religion, history, science….Oh and did I mention that he is getting a Master's degree in Biblical Archaeology?! I mean really…who does that?
Mark is the kind of guy who would go above and beyond for his family and friends. He's the first to volunteer to lend a hand and give 100% of his attention to anyone needing it. He loves his family beyond words and takes the time to speak with them every week, being that he's so far away from them.
He loves to be out doors, spear fishing, snorkeling, hiking, and just hanging at the beach. He's a man's man. He loves hunting and playing sports. Mark also enjoys working out, keeping in shape, although, his favorite food is pizza! He's not only a rugged man's man, but a genuine, caring, hopeless romantic.
Now that we've covered what a great guy he is…here's the boring stuff. He's a Captain in the Army, he's been in for 10 years, and loves serving his country. He is a very proud American and works extremely hard to protect all of us.
He is everything to me. Everything I could have ever dreamed of…he has. His goals and values are important, he loves God, and honors Him, and he cherishes what he's been given. He loves family, adores babies and cannot wait to have some of his own, and most of all, he loves me! He's the kind of guy who sends you messages that say, "I miss you," after leaving the house to go to work.. He pays attention to the little things that make me happy. He asks me how my day was every time I come home from work. He pours me a glass of wine when I've had a bad day and listens to me whine about my day. He always knows the right thing to say.
I feel like the luckiest girl in the world to have this amazing man in my life. I get to marry my best friend and love of my life!"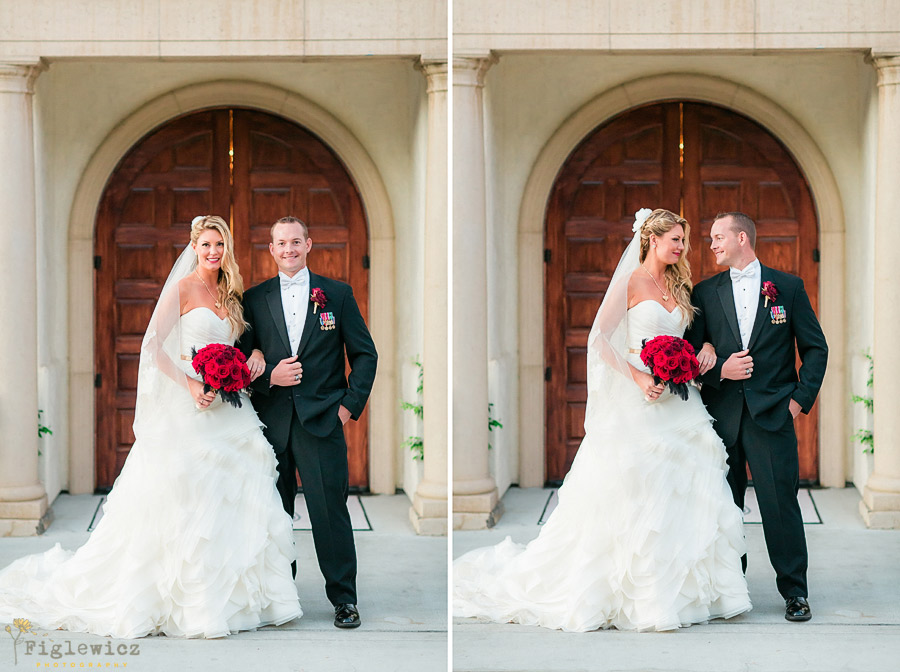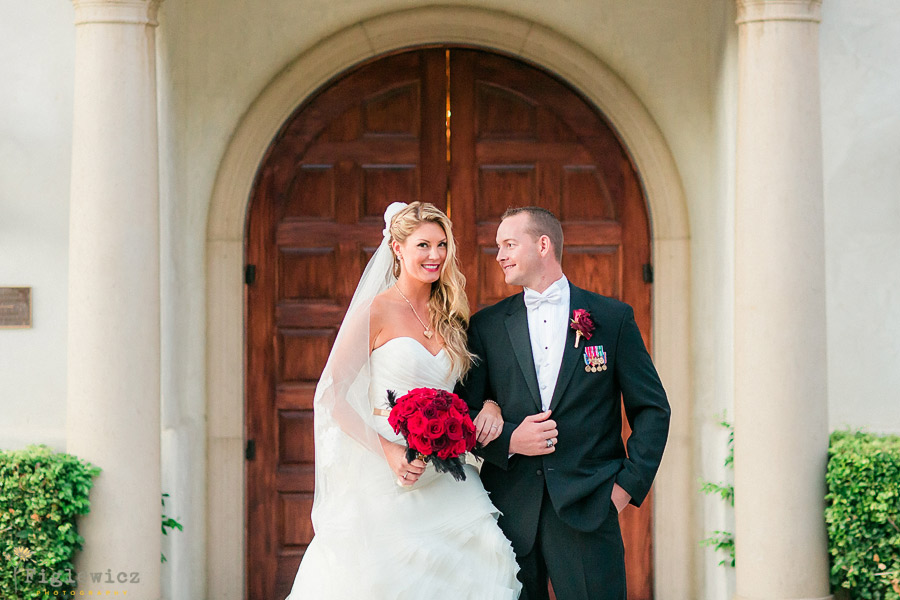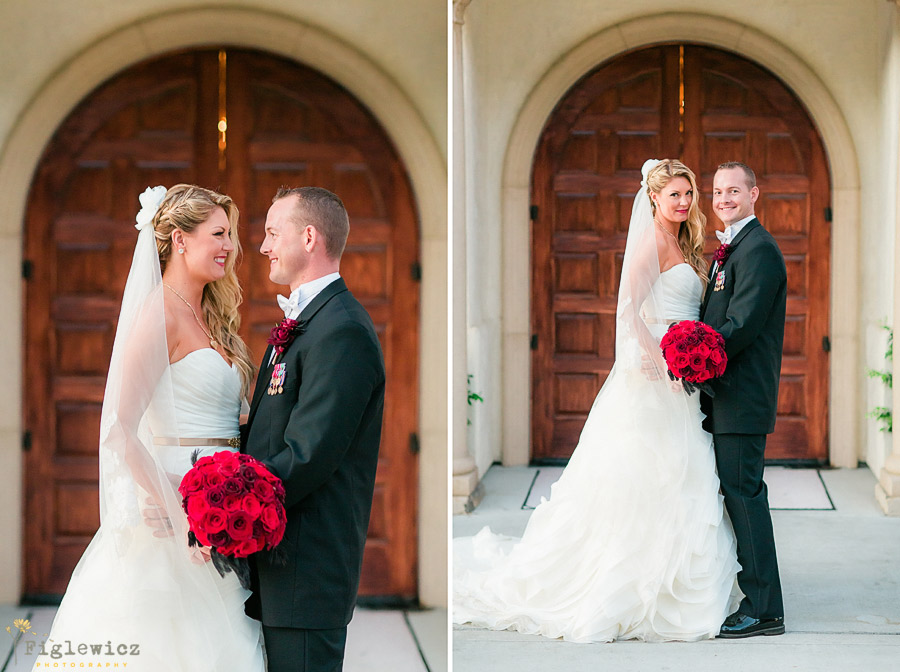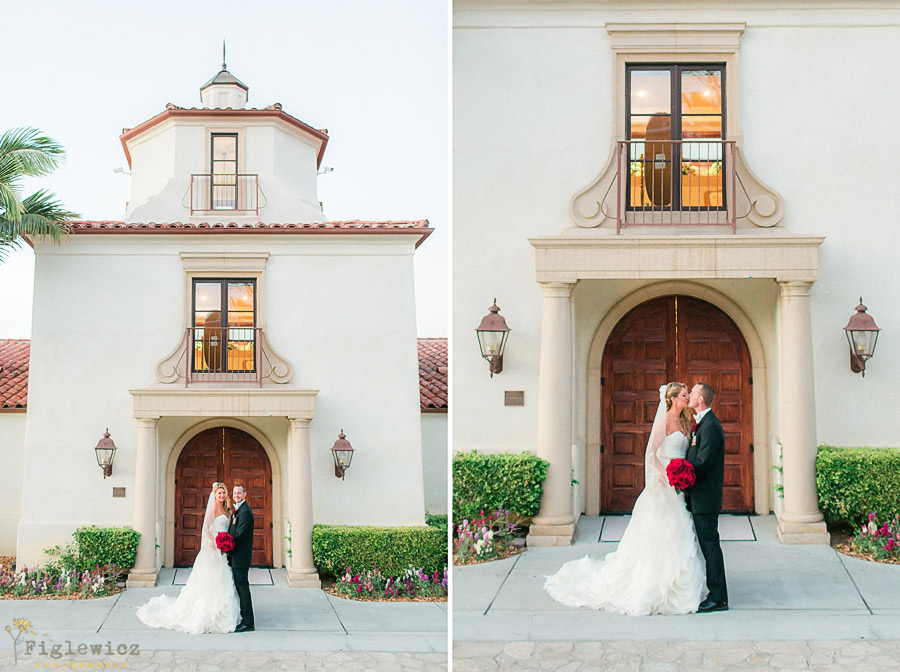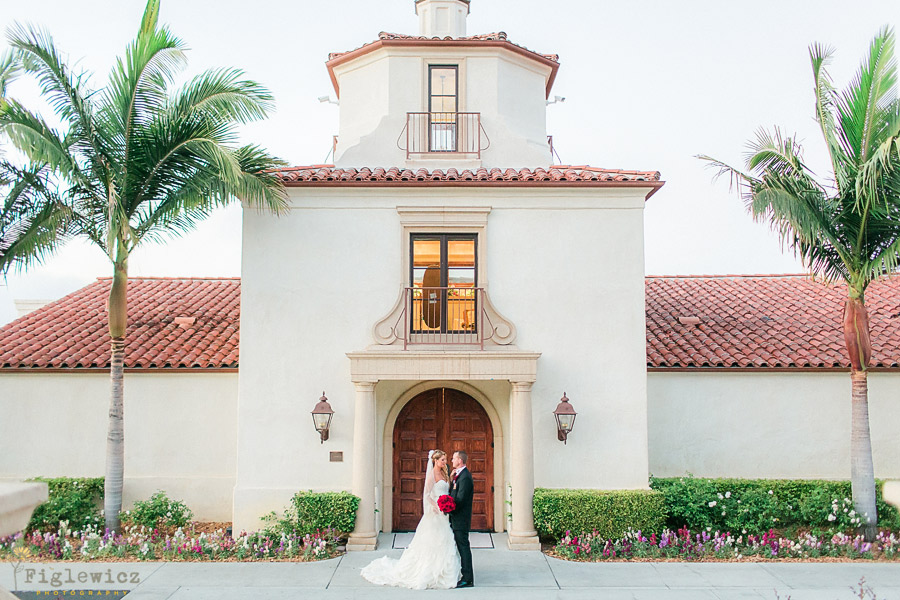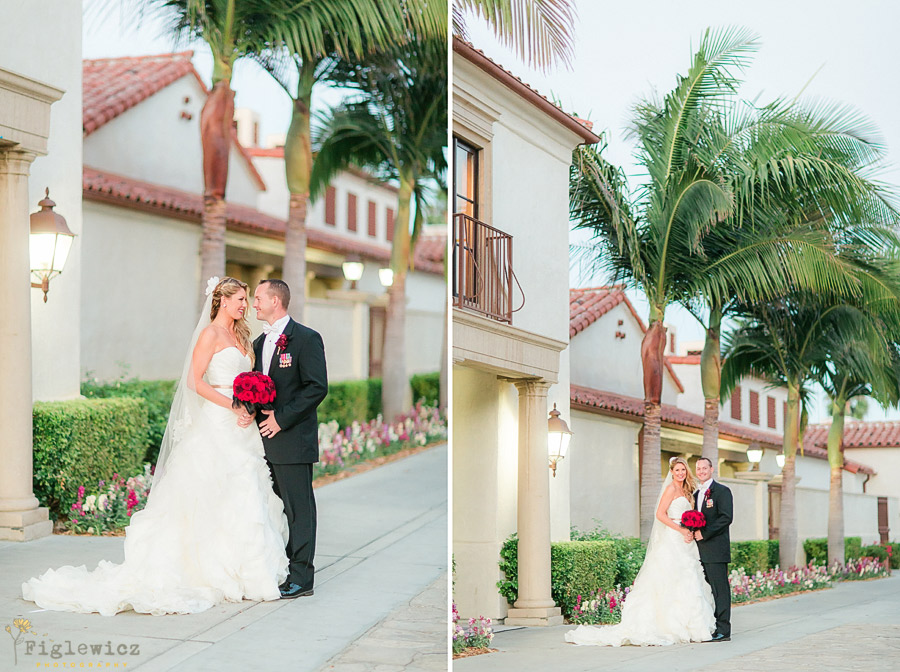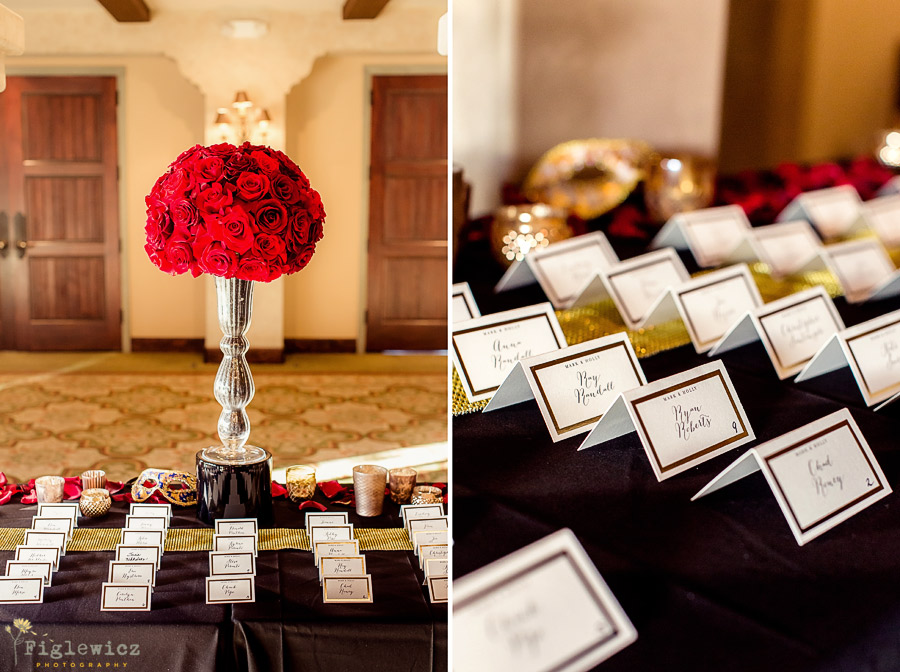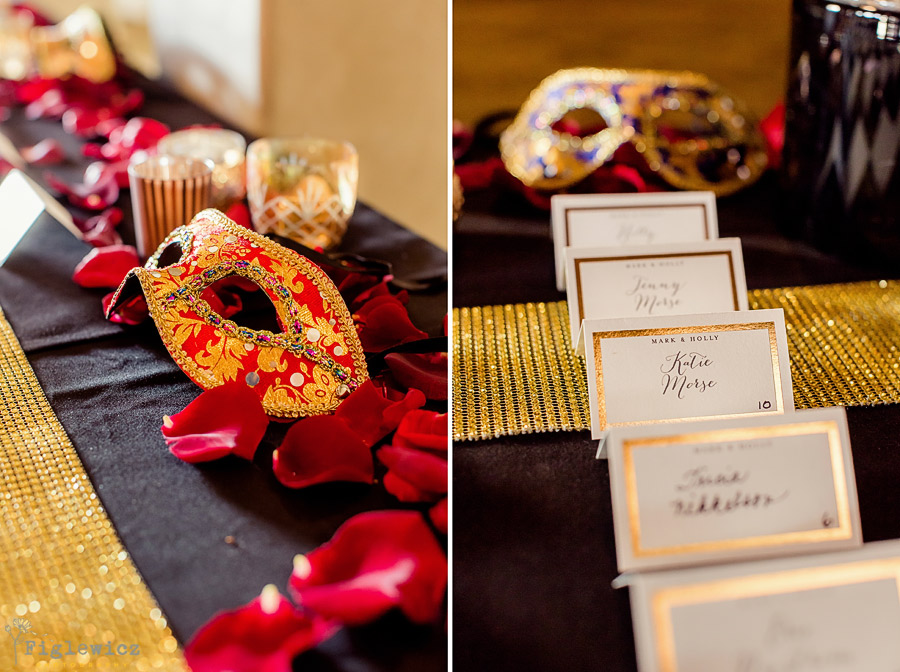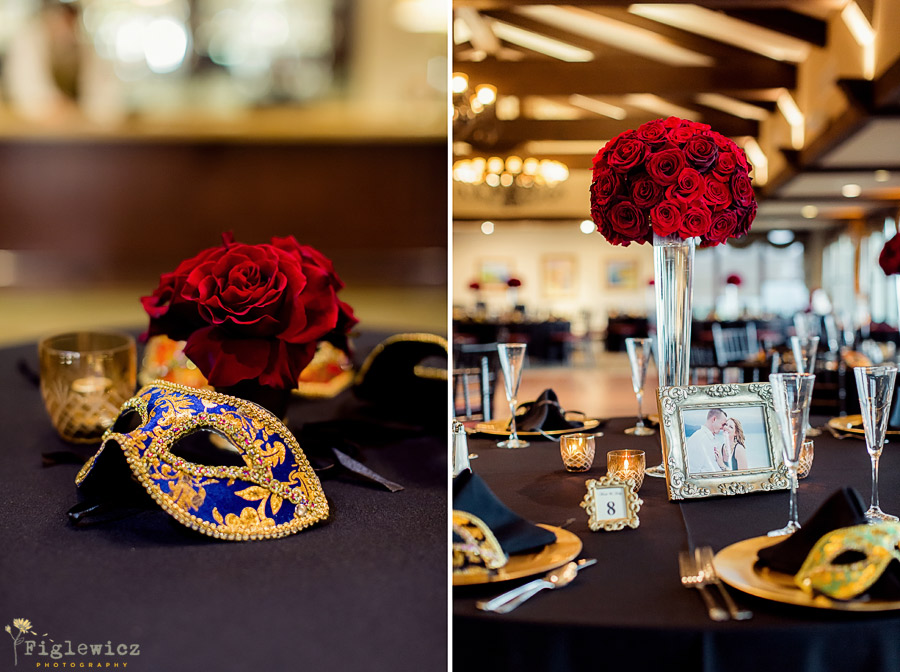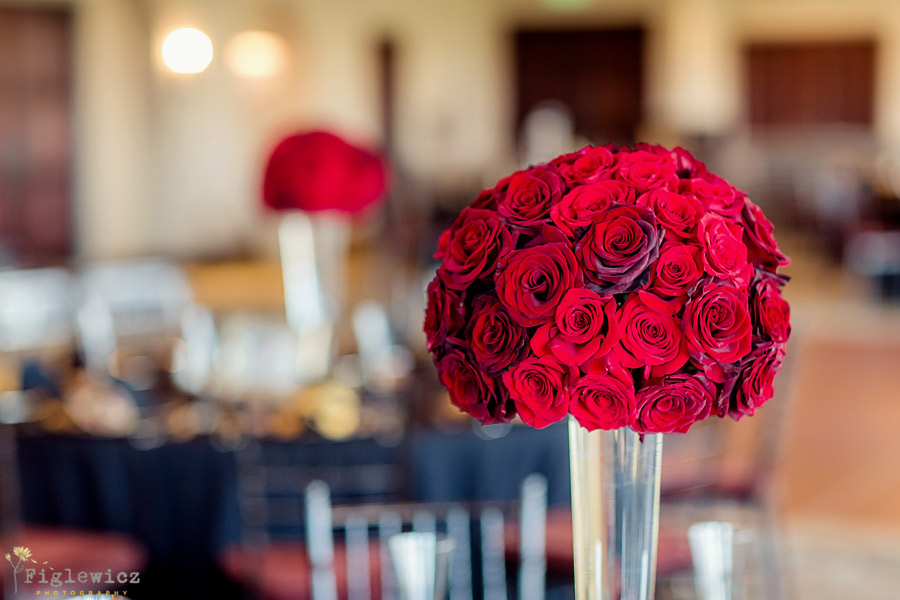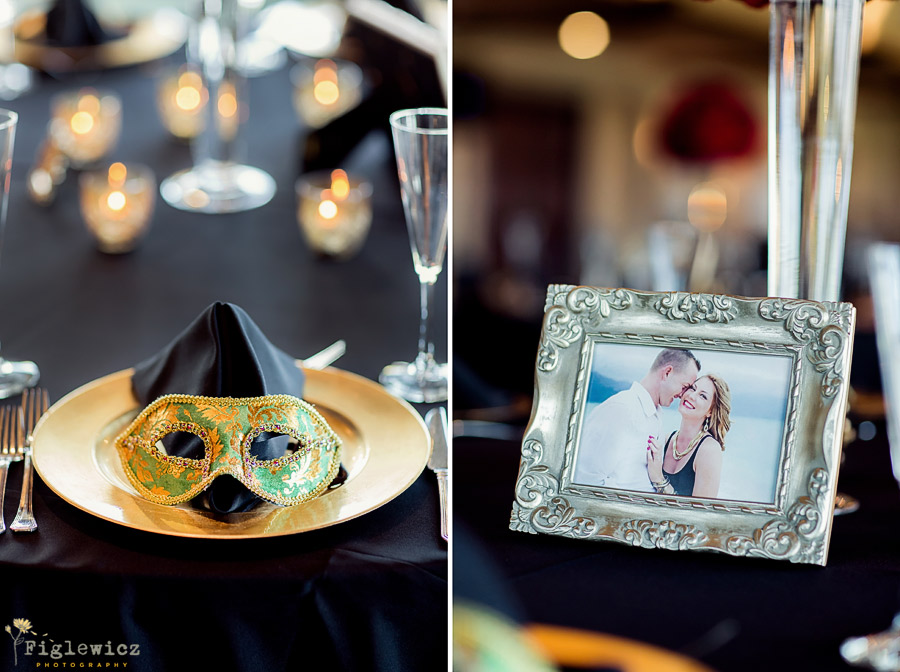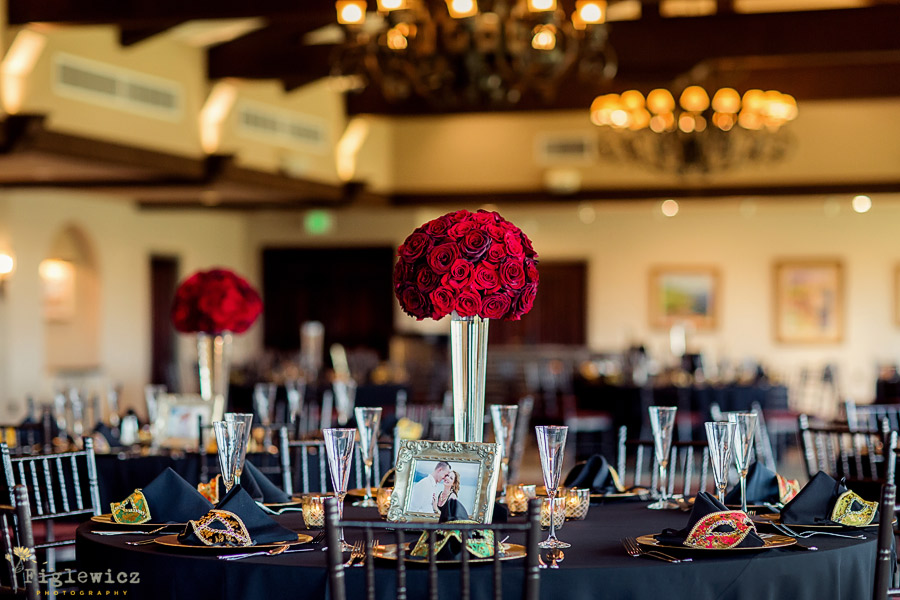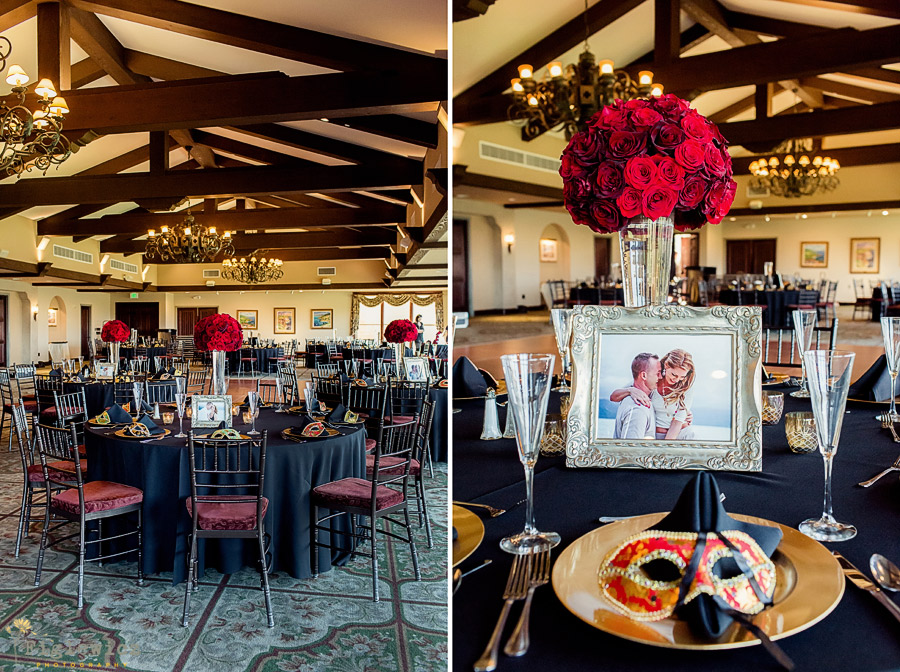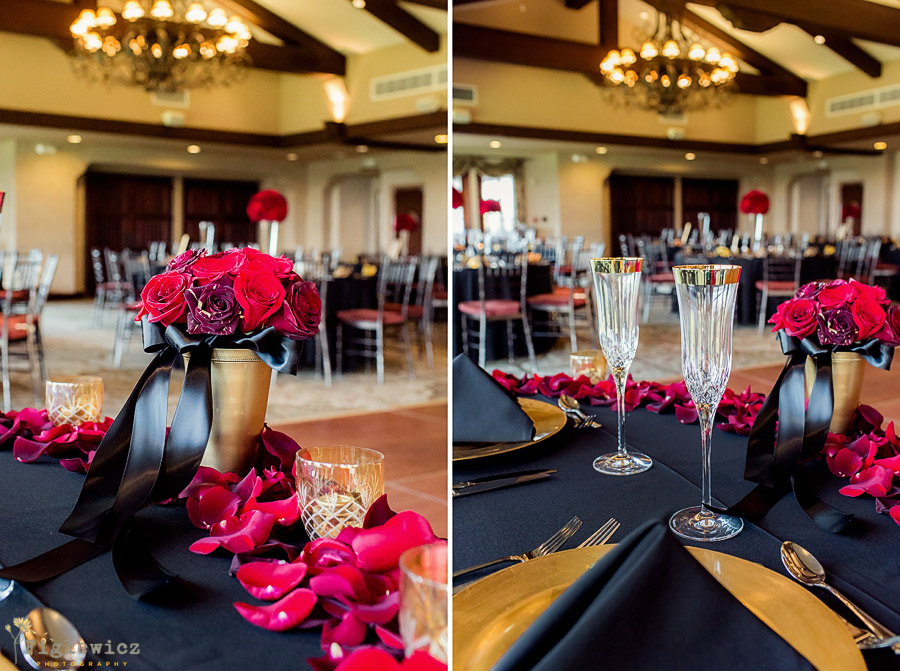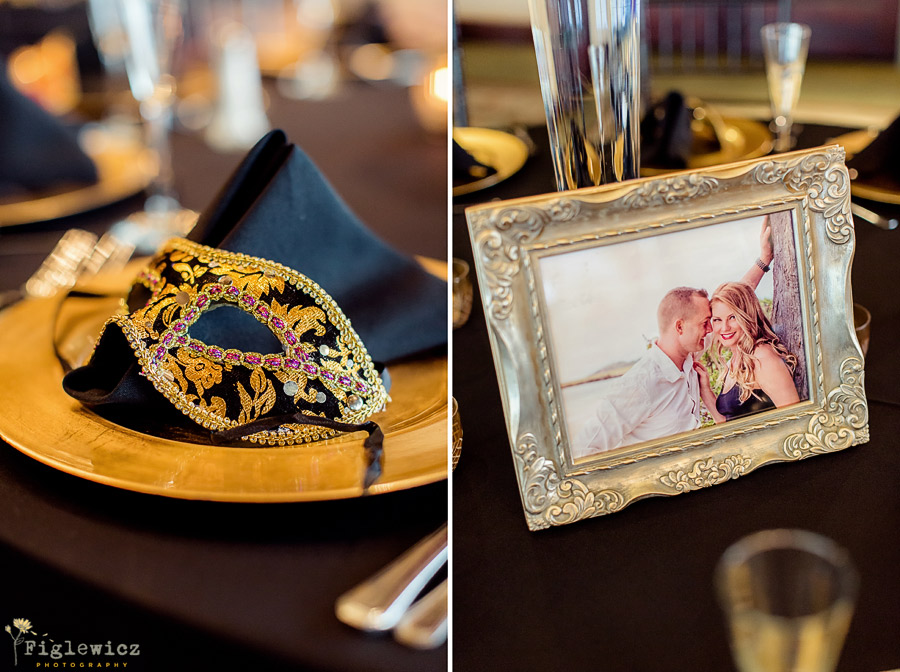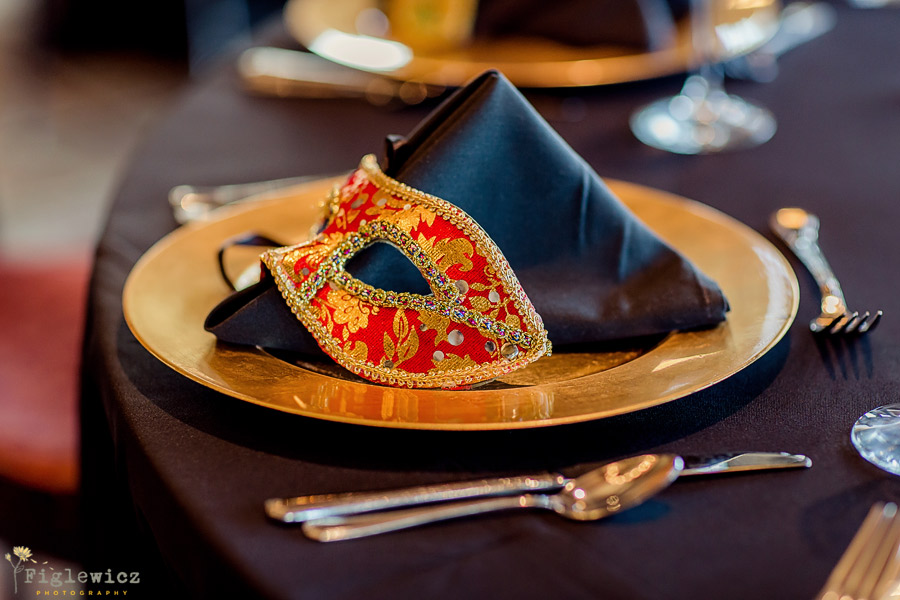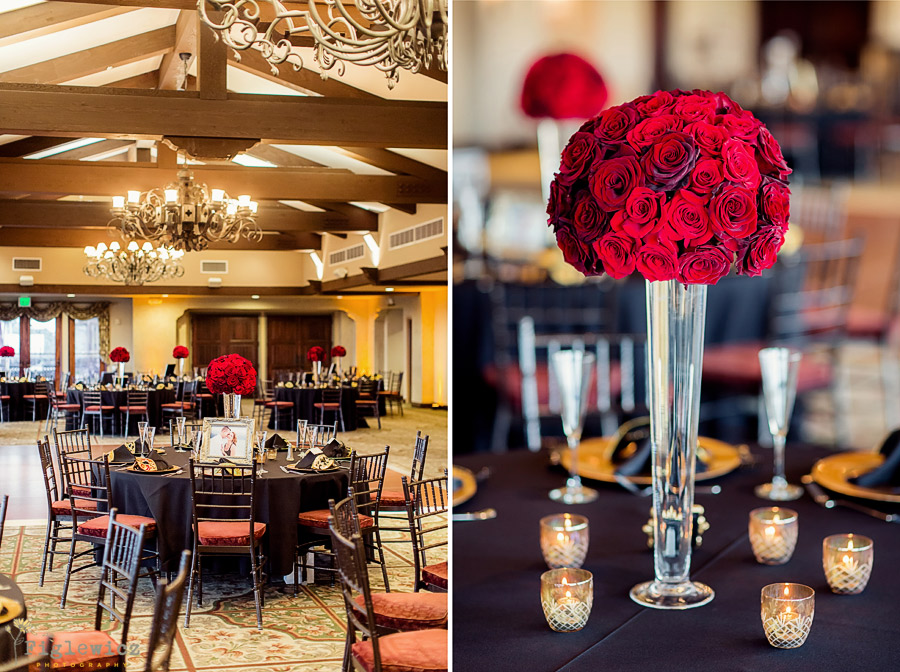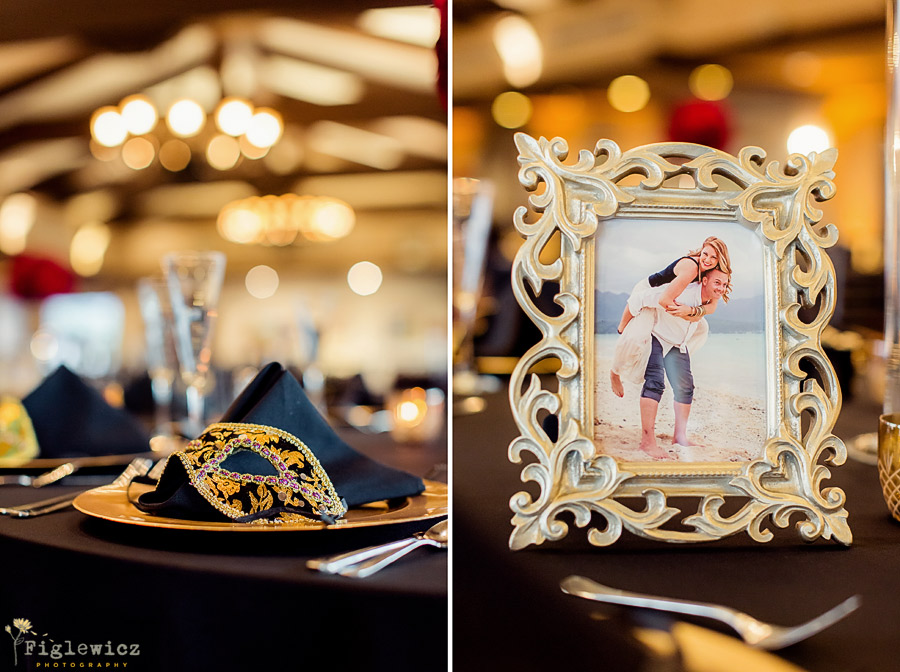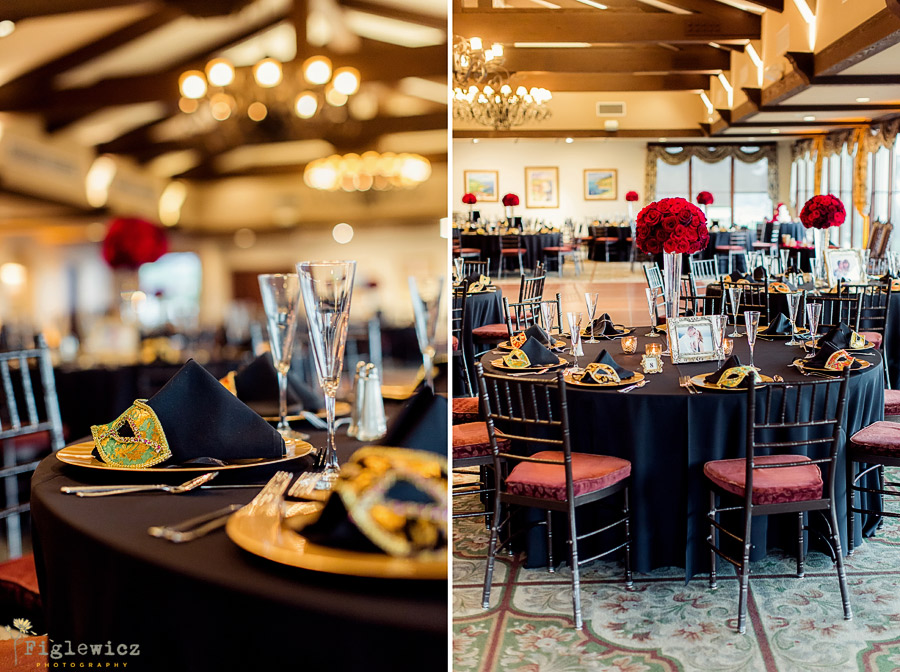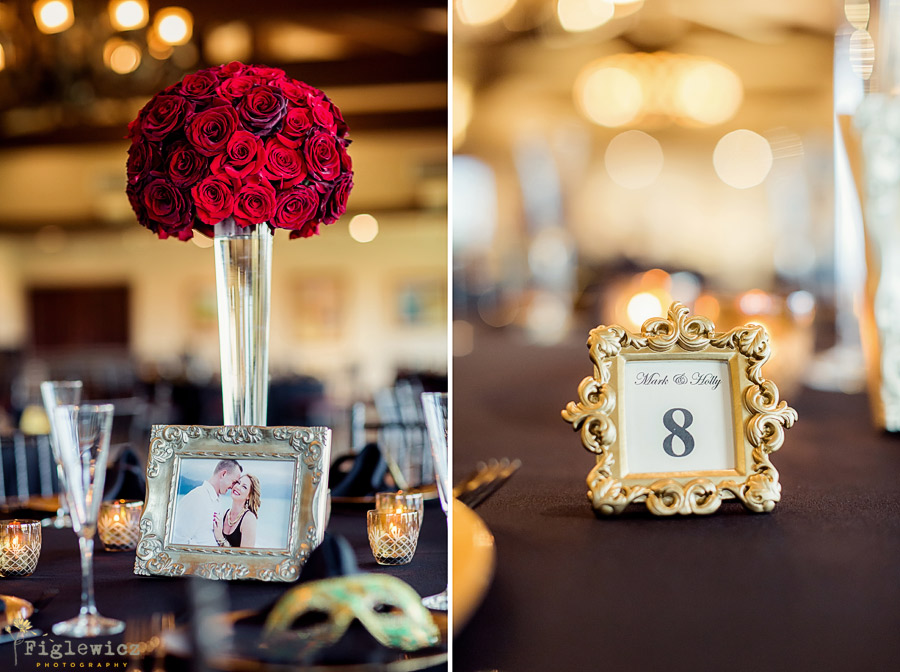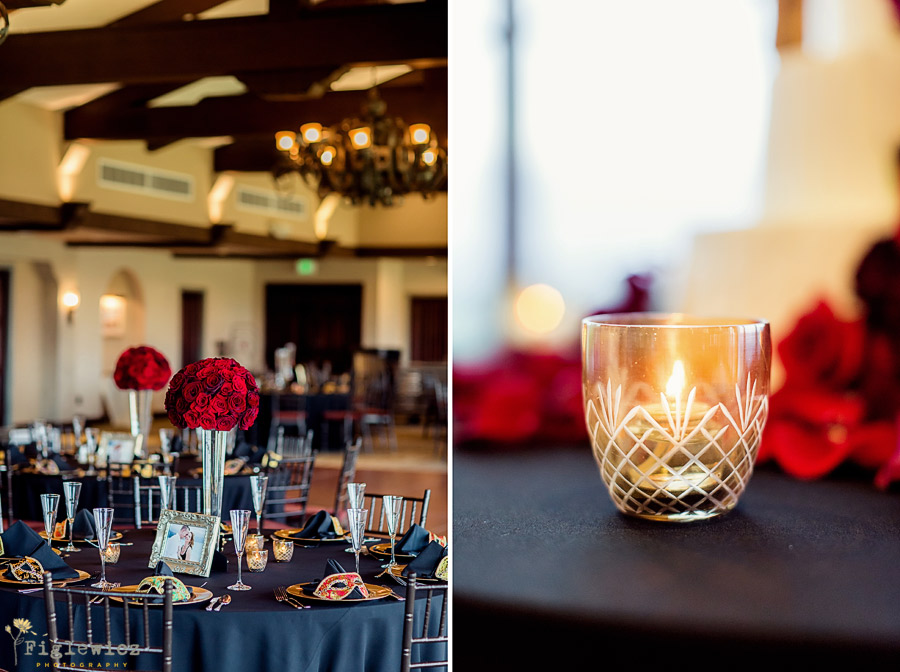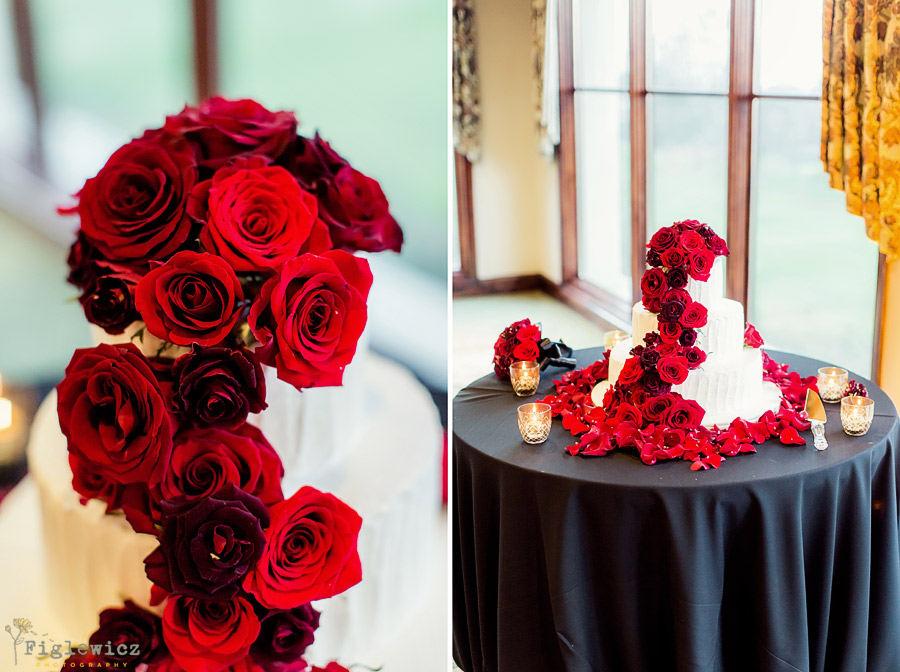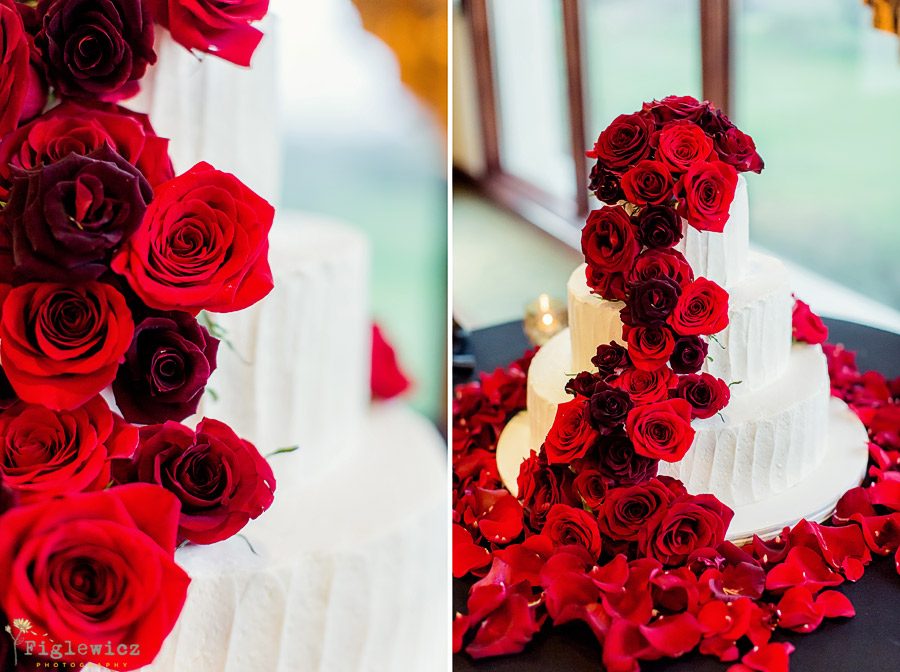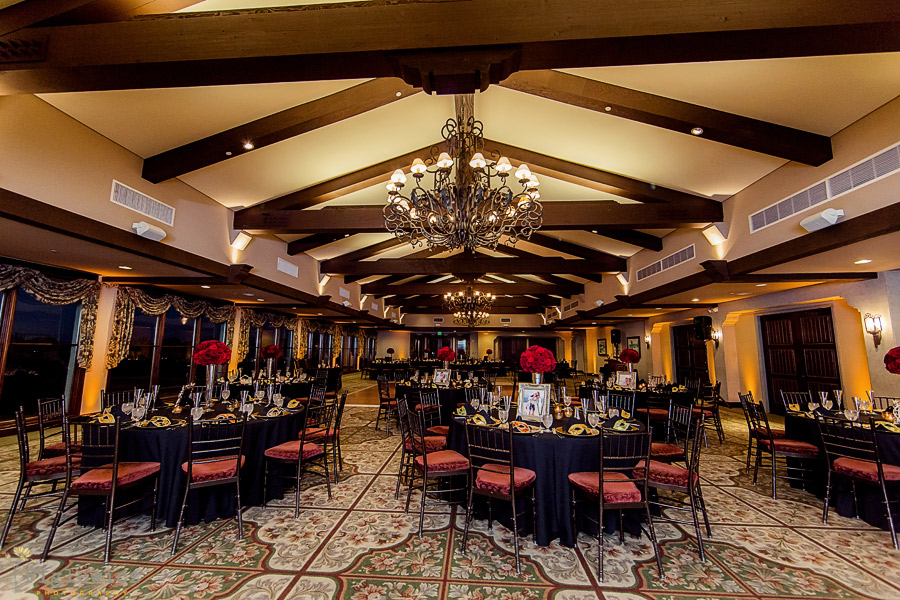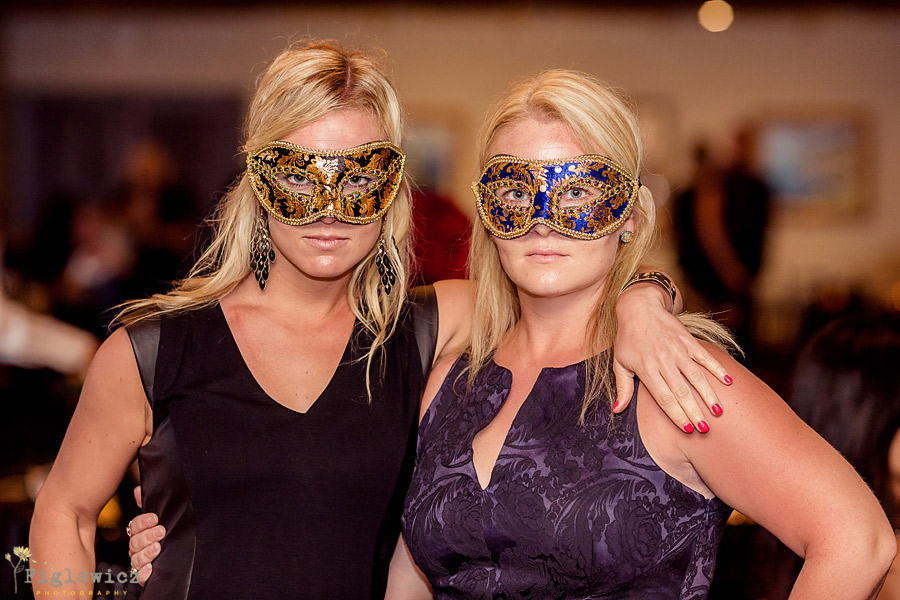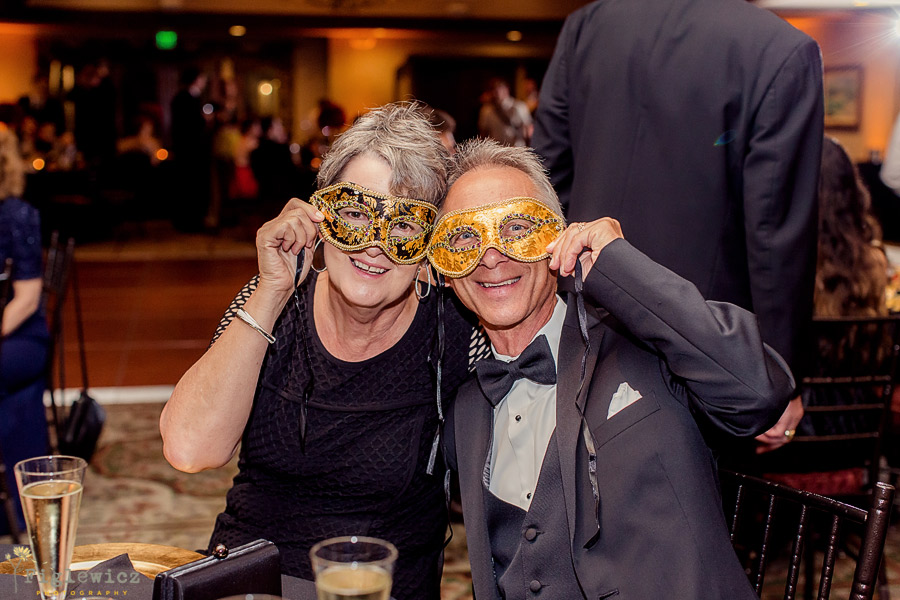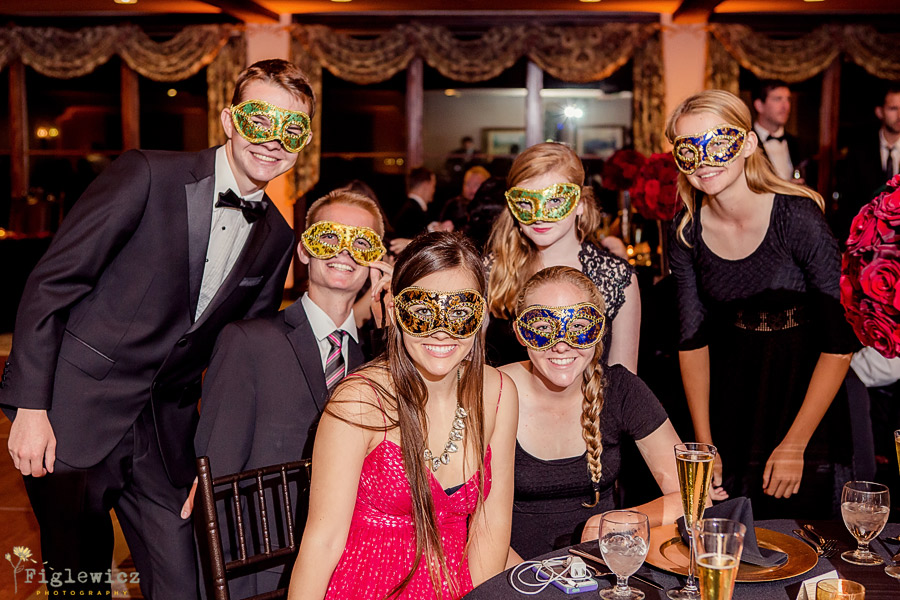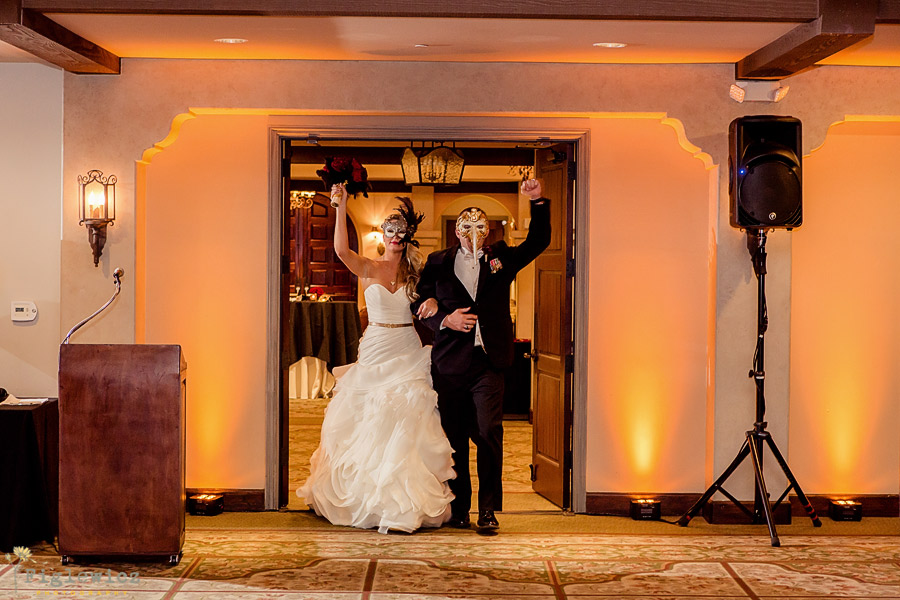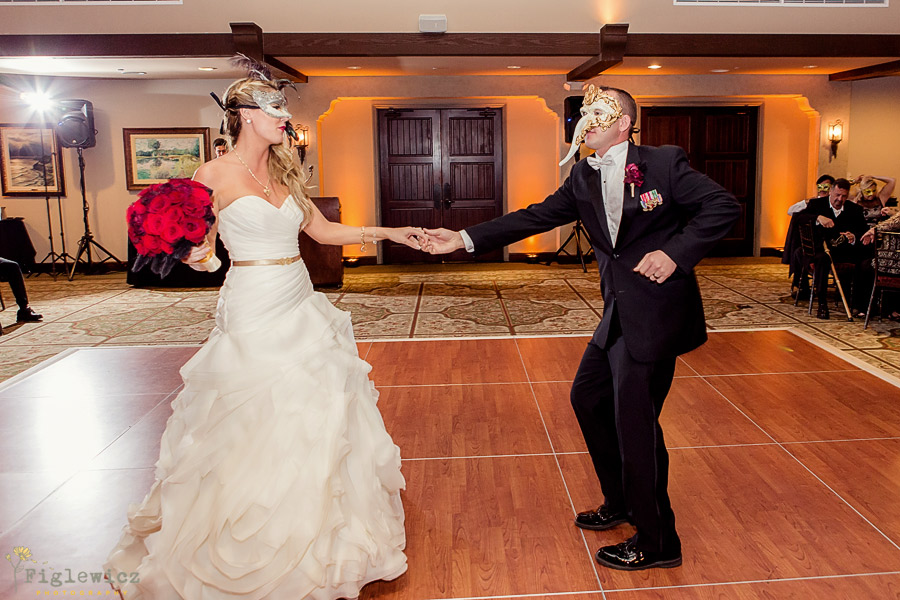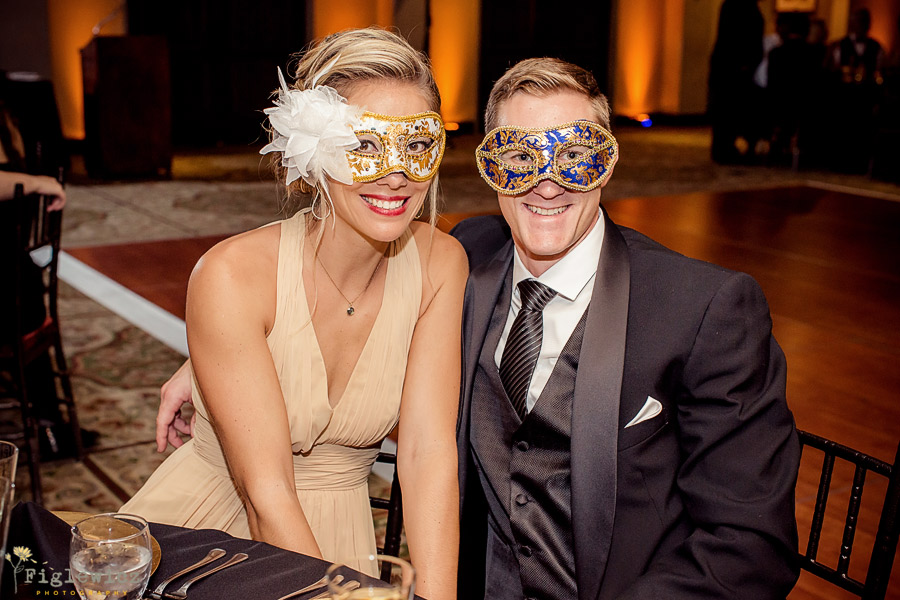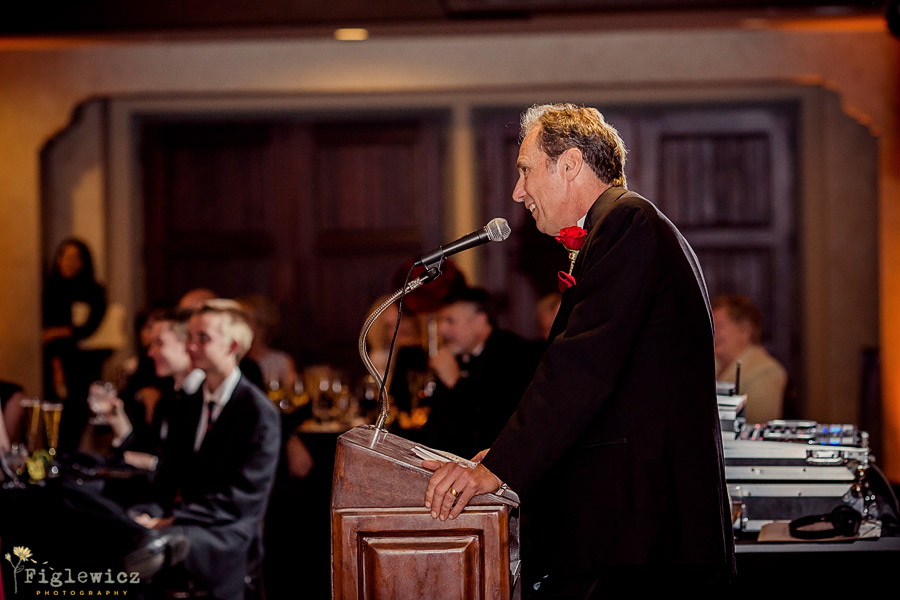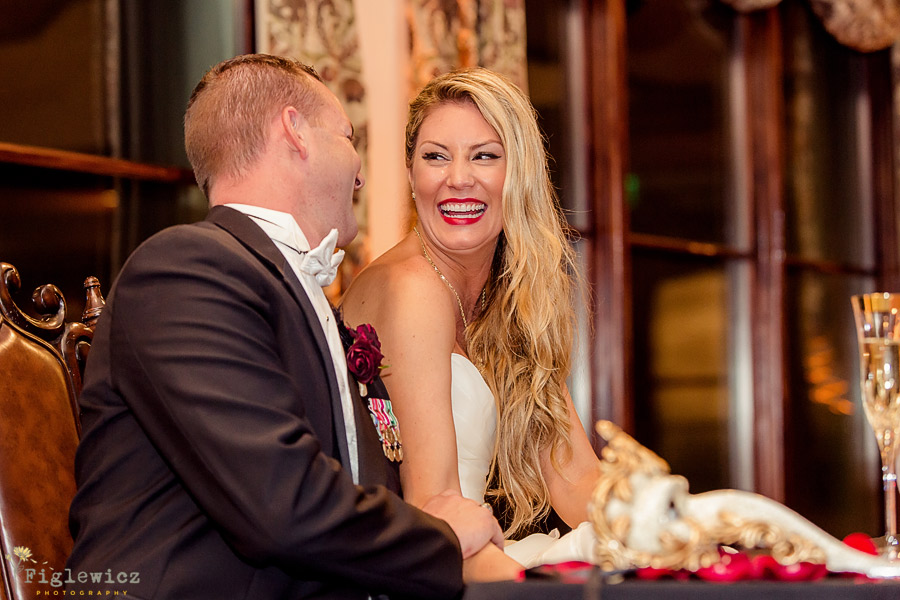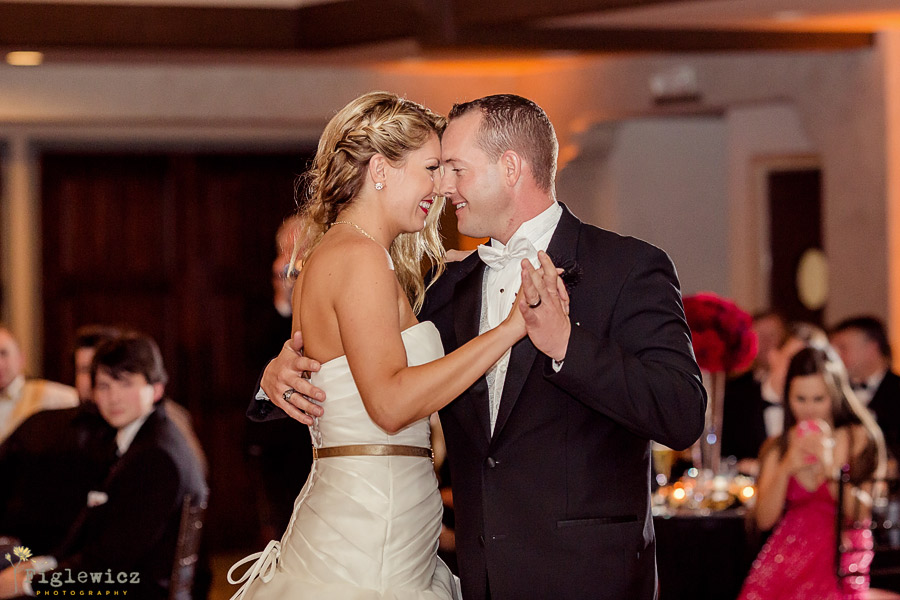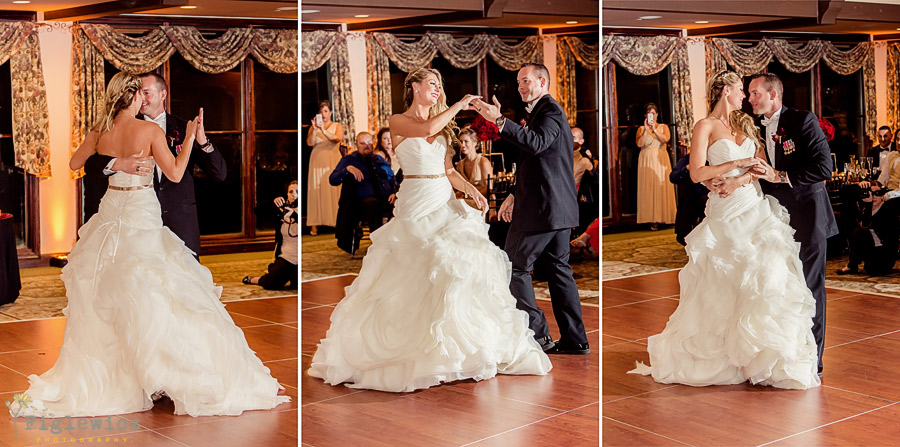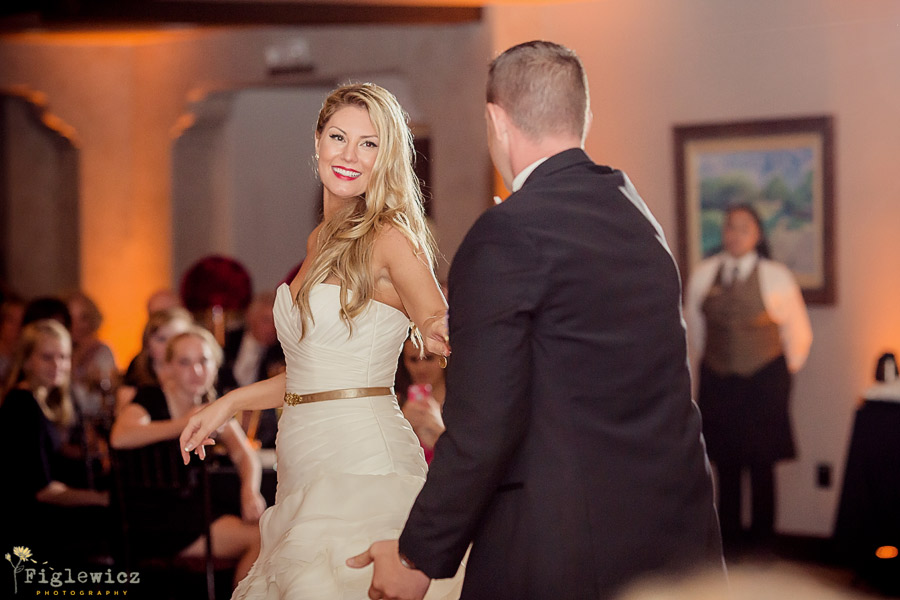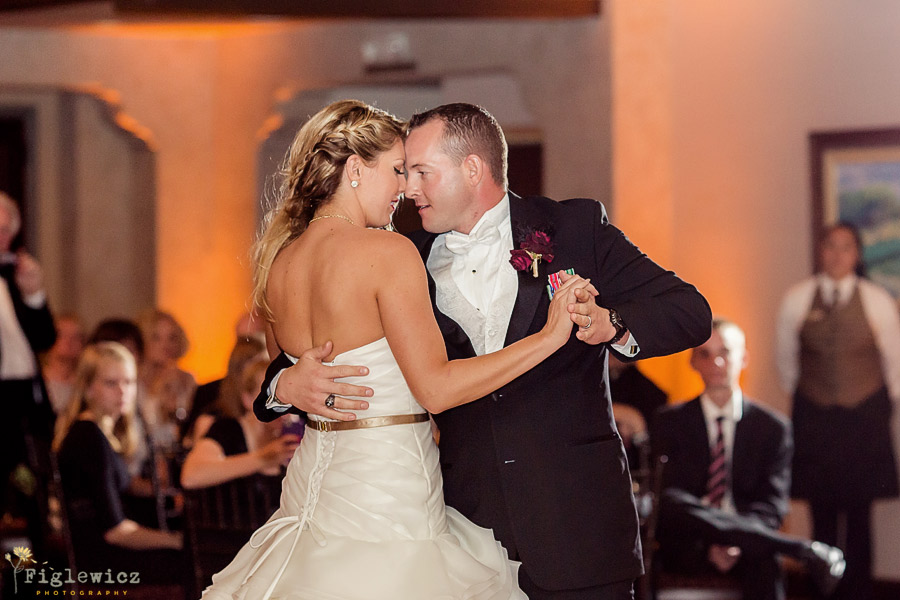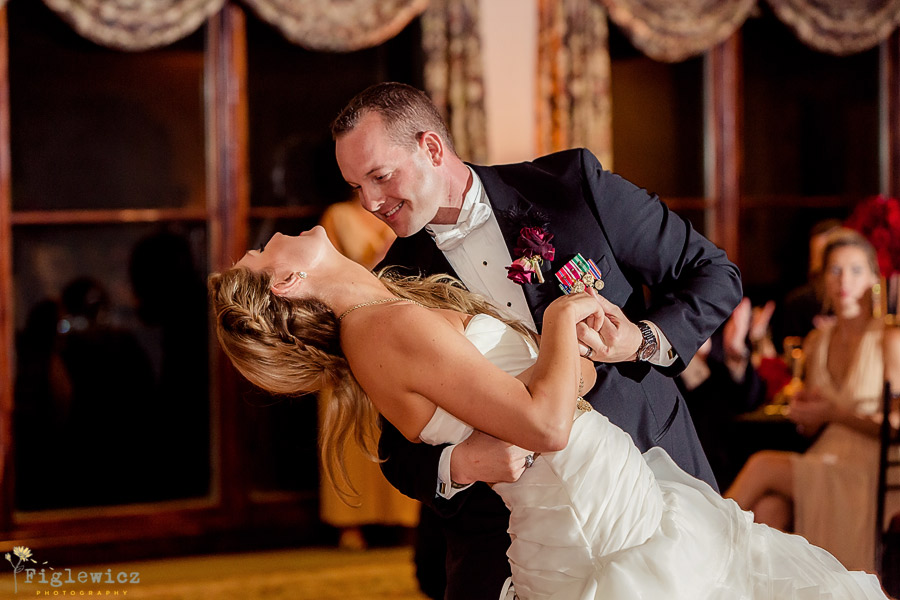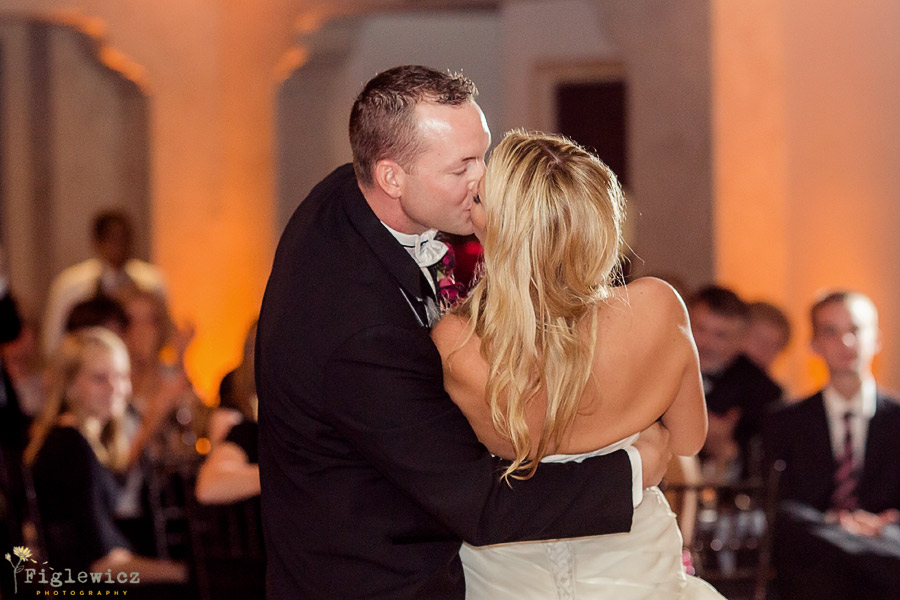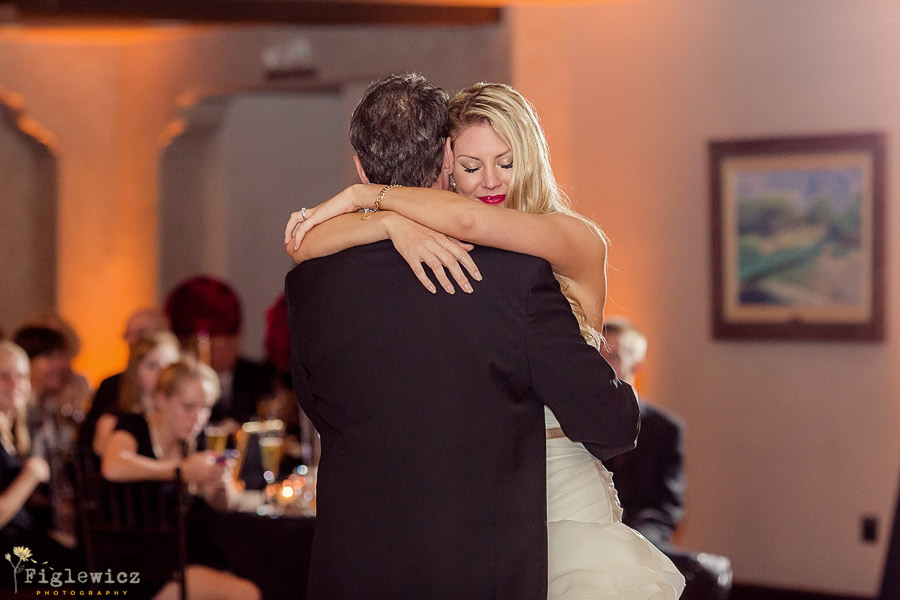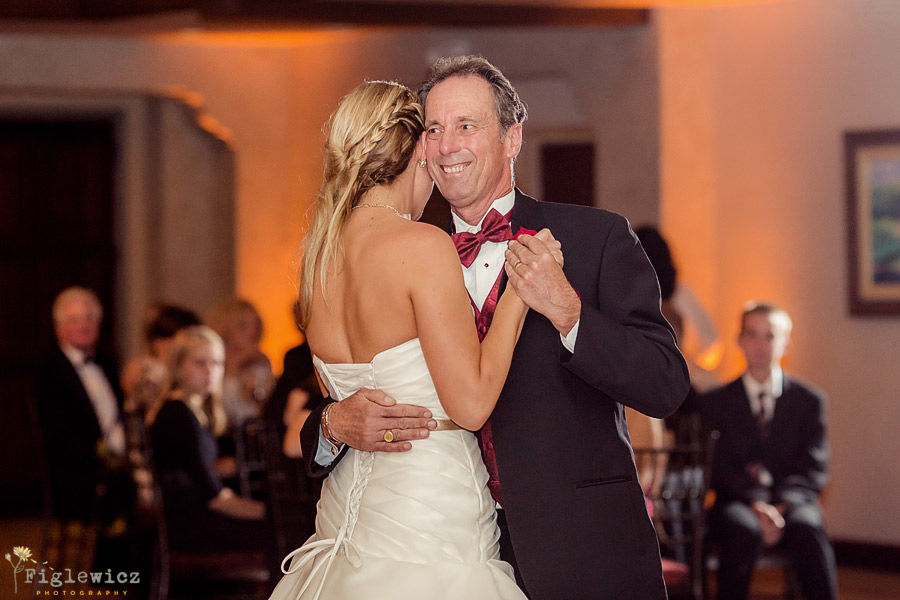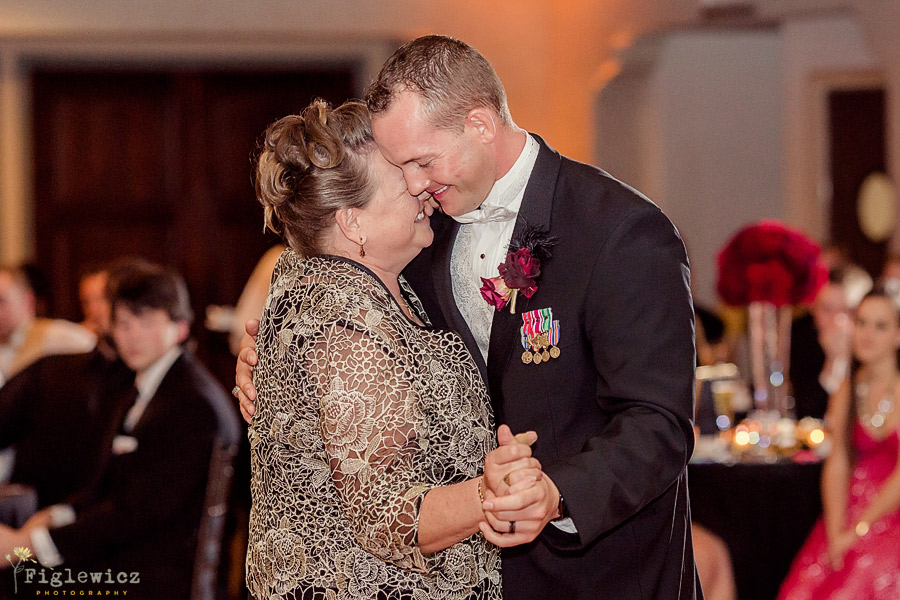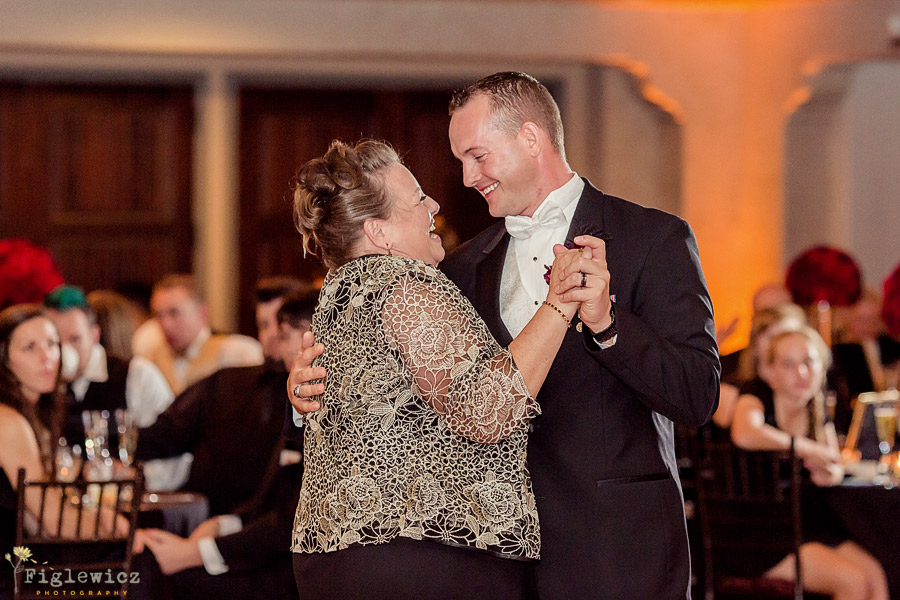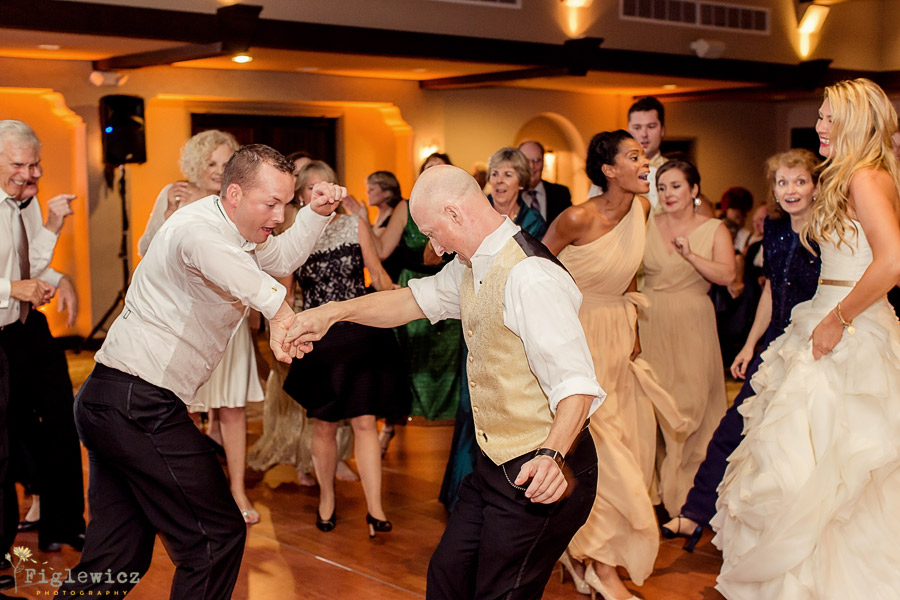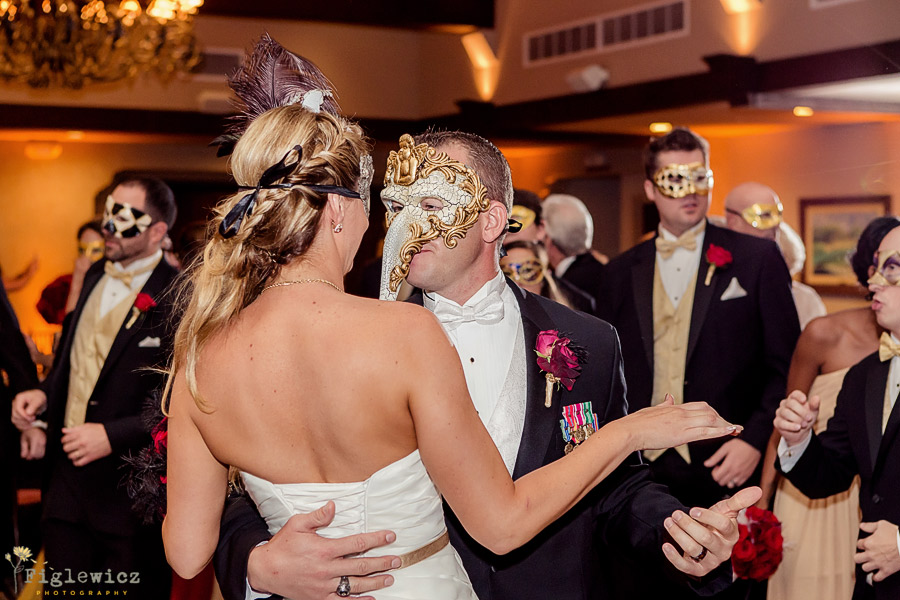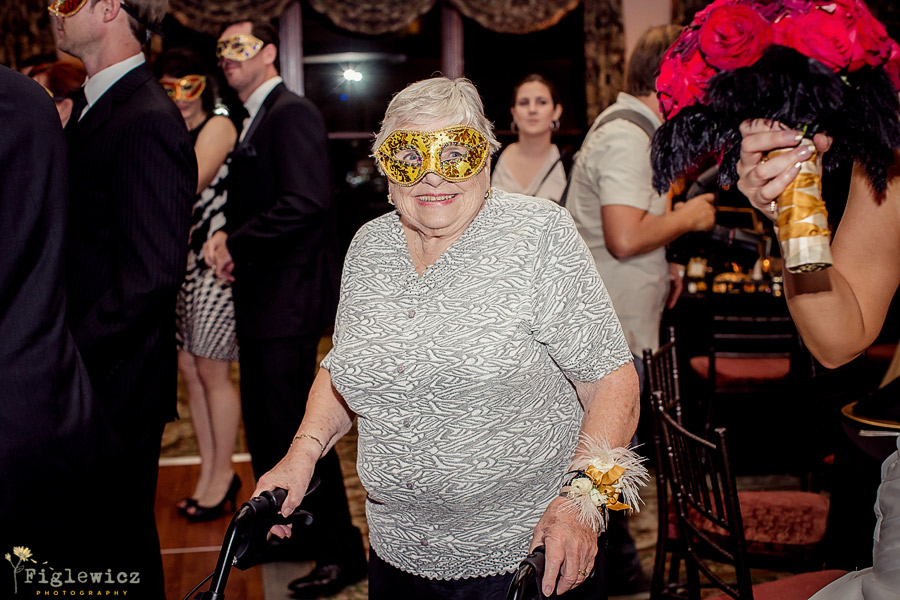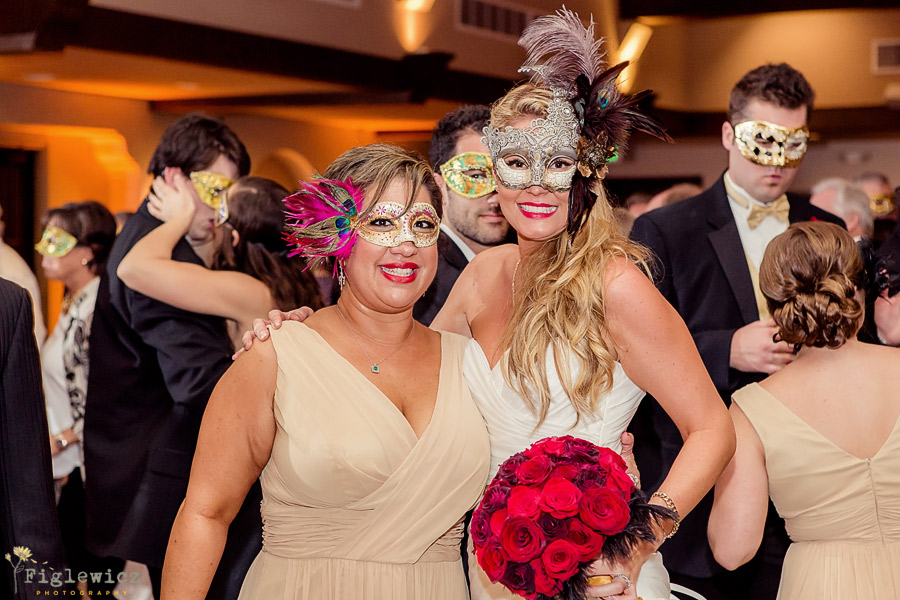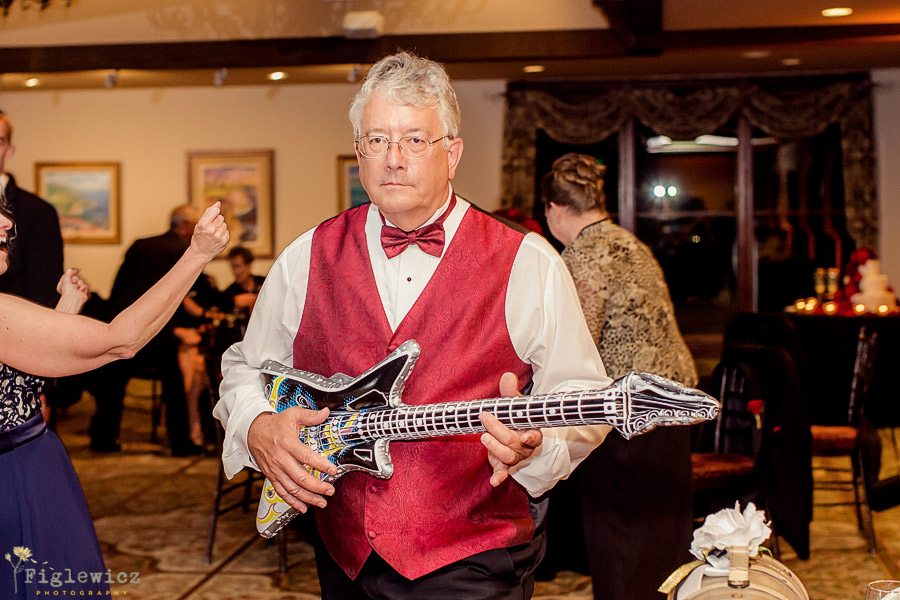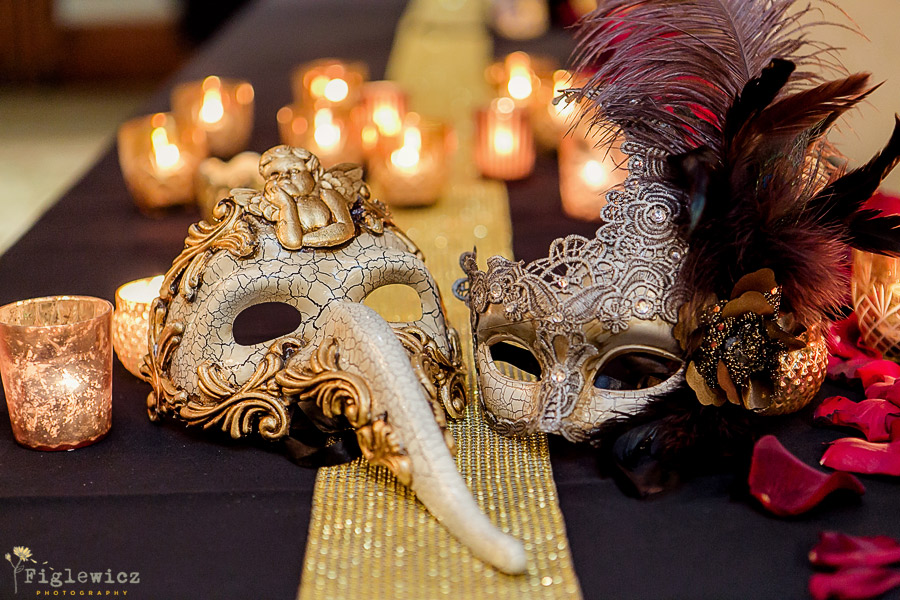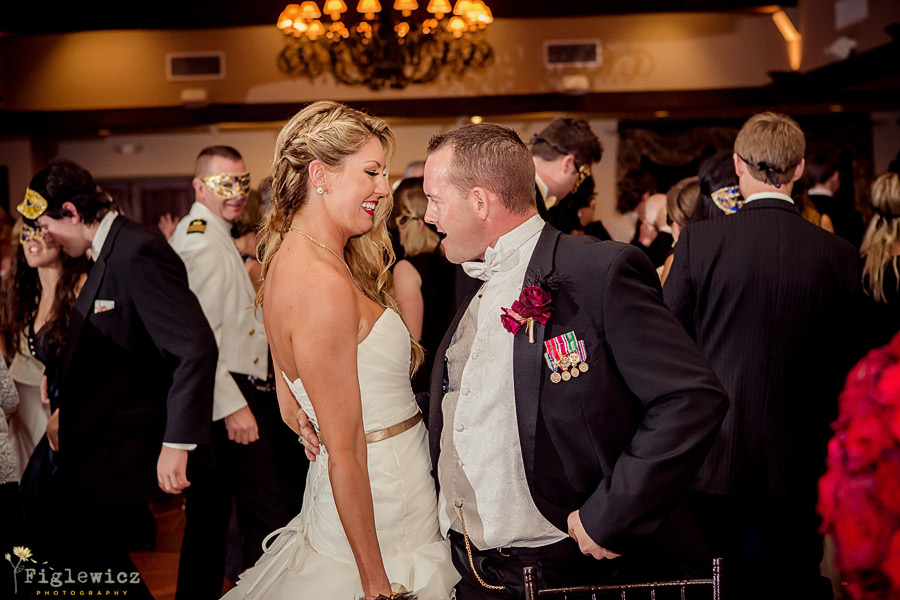 Wedding Photography : Figlewicz Photography
Ceremony/Reception Location : Palos Verdes Golf Club
Event Coordinator : Ida Gardner Events
Gown Boutique : Weddington Way
Floral Design : Sub Rosa Floral
Make-Up/Hair : Design Visage
Cake : Torrance Bakery
Band/DJ : Vox DJs