Hanna and Marc got married at St. Katherine Greek Orthodox Church, the very same place they first met! I love how beautiful Greek Orthodox churches are! The ceremony was very special, filled with very symbolic traditions.  After the ceremony we headed to Los Verdes for the reception.  Hanna and Marc were very lucky and missed rain by one day, but the wind was still there!  They were both troopers and even though they were freezing, we still had tons of fun shooting their photos!
The reception was also amazing (luckily we were indoors)! So, so, so much dancing! Hanna and Marc were up in the air, spinning in circles, dancing around drinks on the ground, and having the time of their lives! It was so fun to watch! What a fun party to celebrate these two and their new marriage.
Hanna and Marc, we have LOVED getting to know you guys and we hope you enjoy every second together, even the ups and downs! You compliment each other perfectly and your families love you very much! C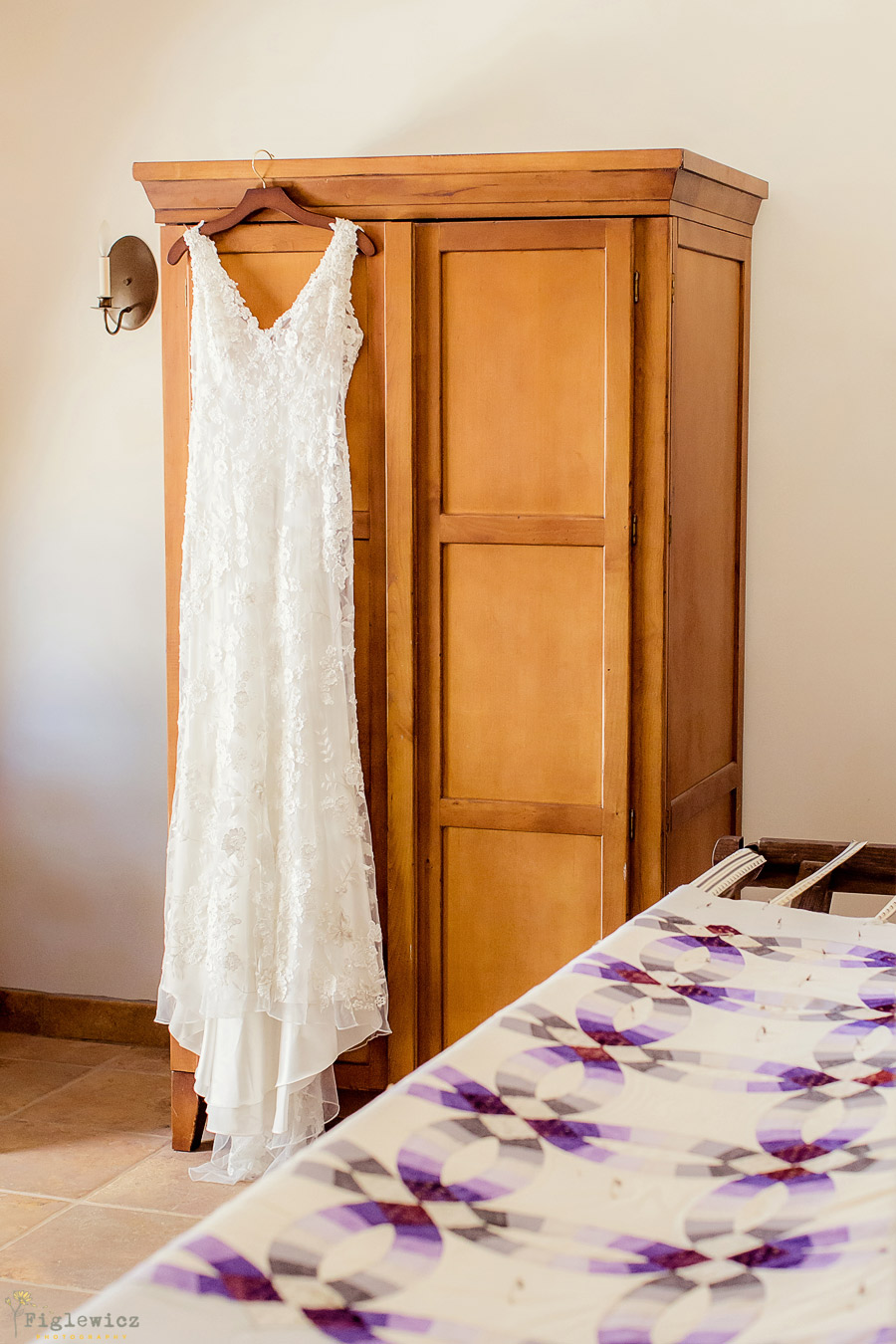 Hanna's mom Bonnie combined their two favorite colors together and made the prettiest marriage quilt!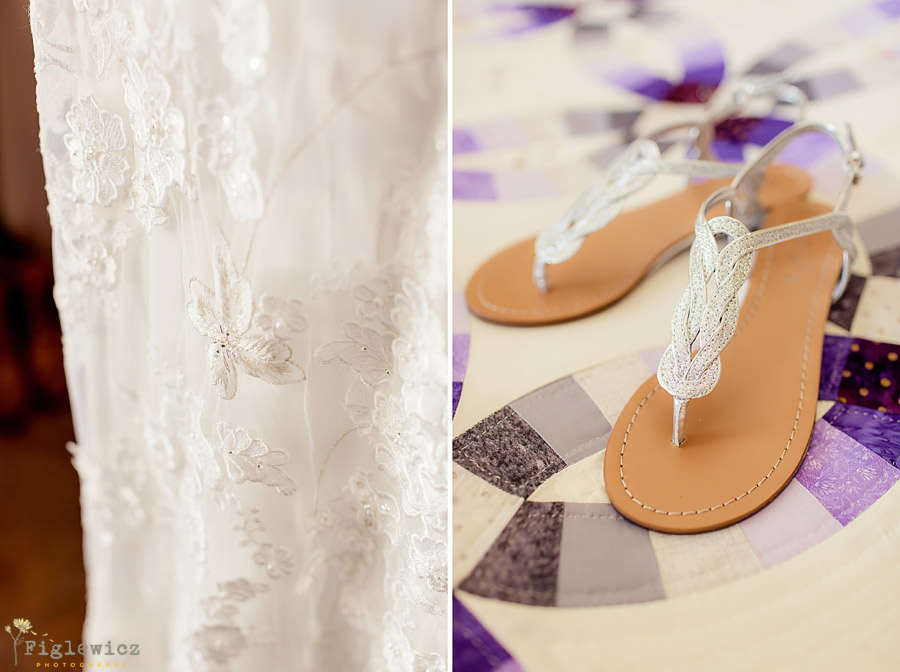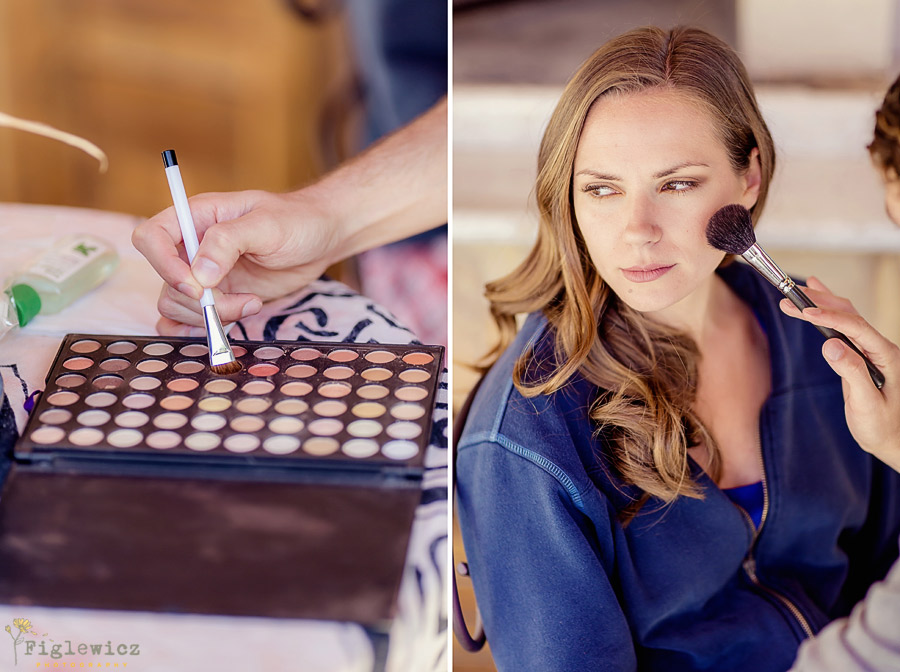 Hanna's friend Stephanos did her hair and makeup and she looked gorgeous.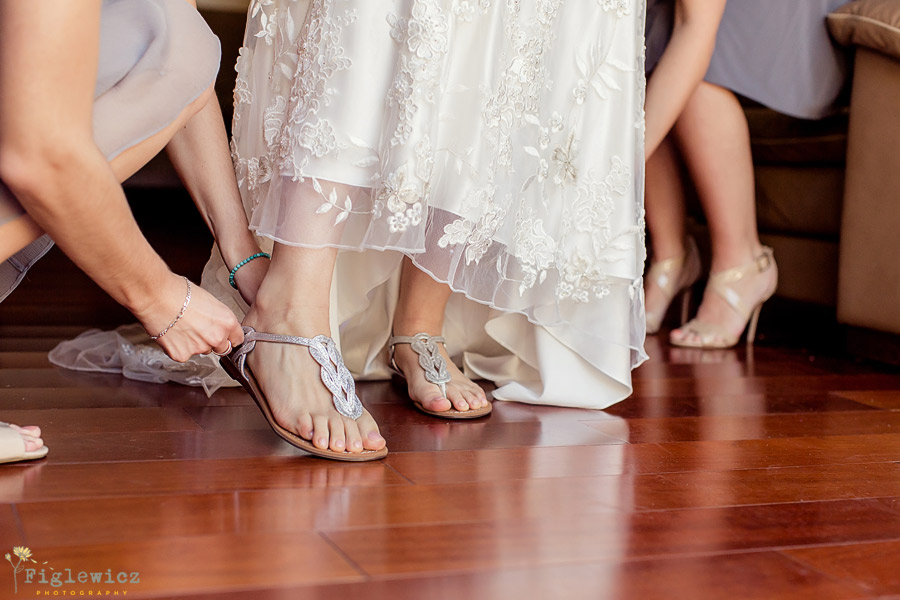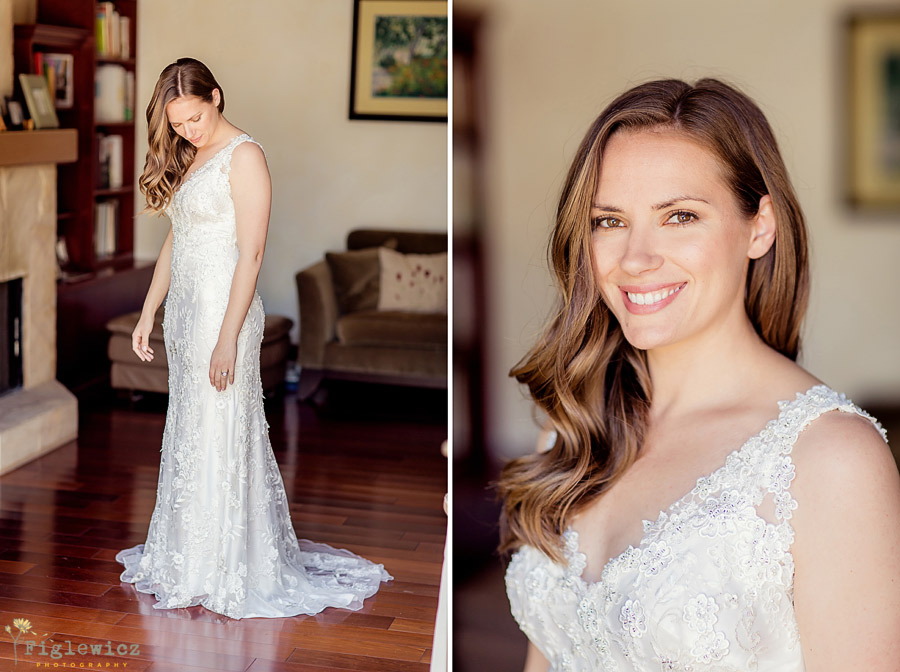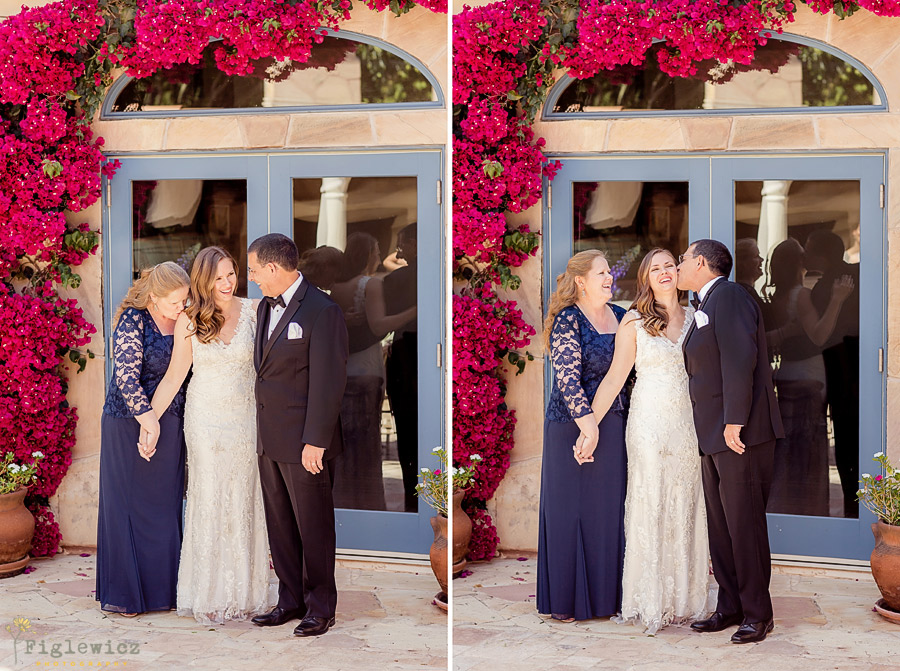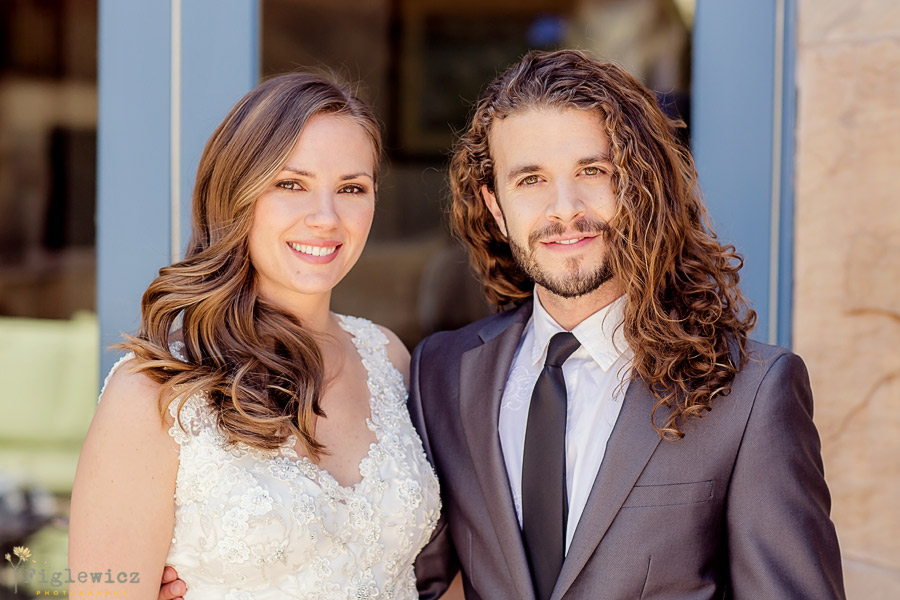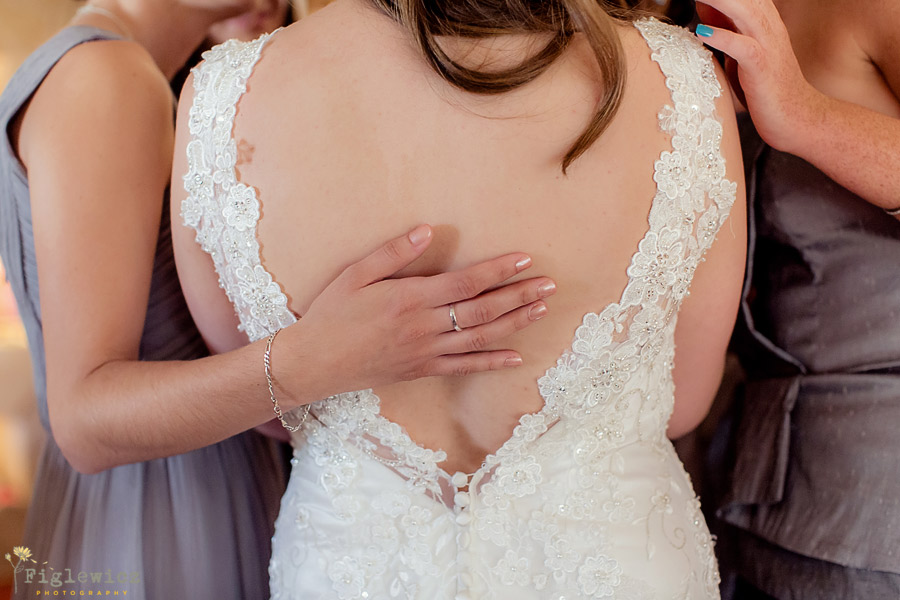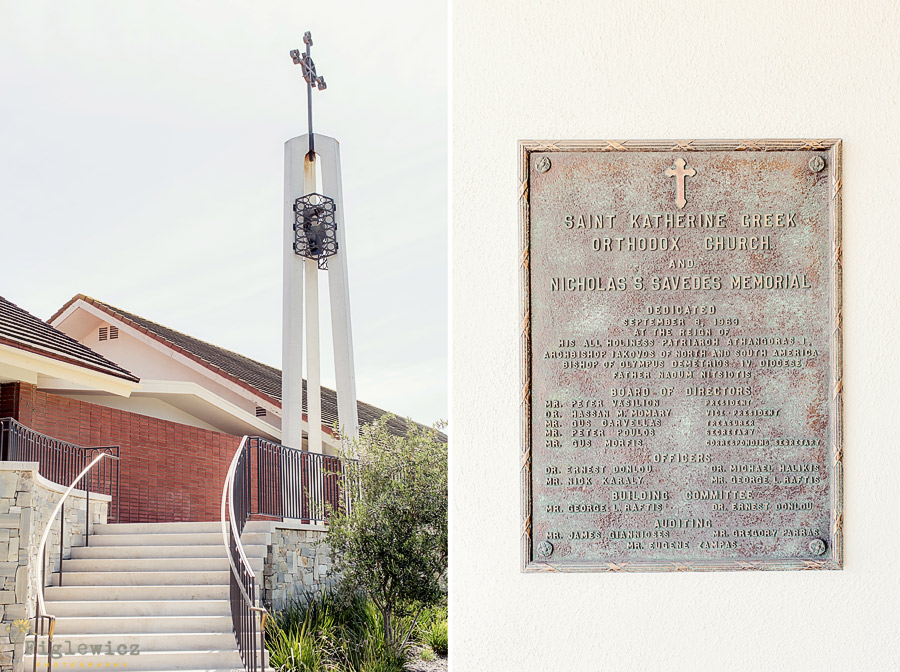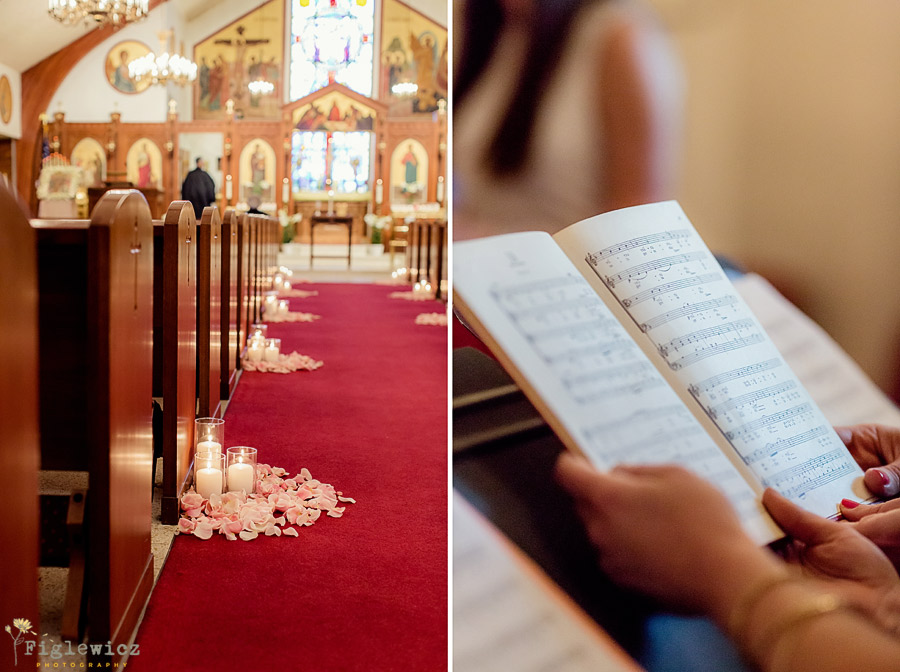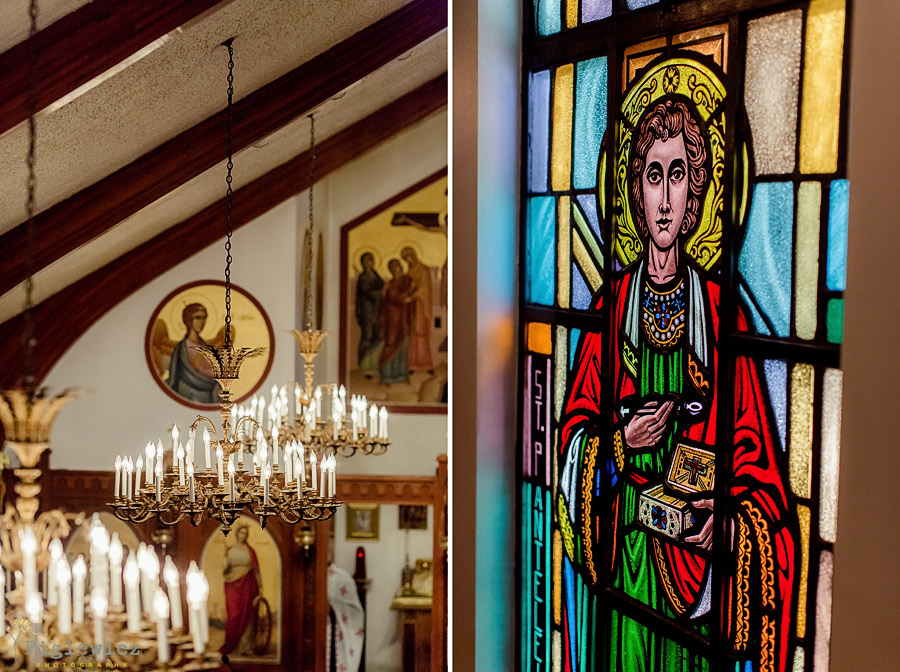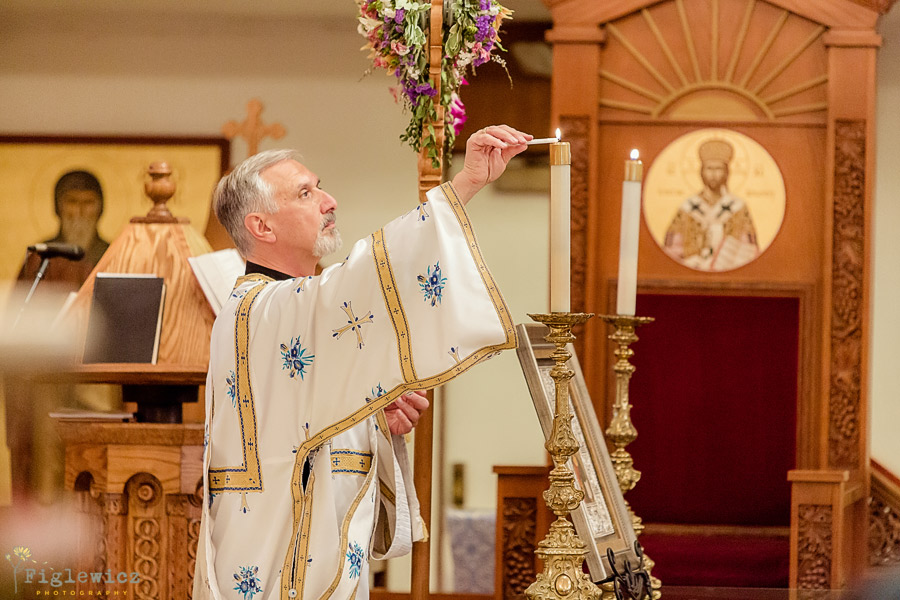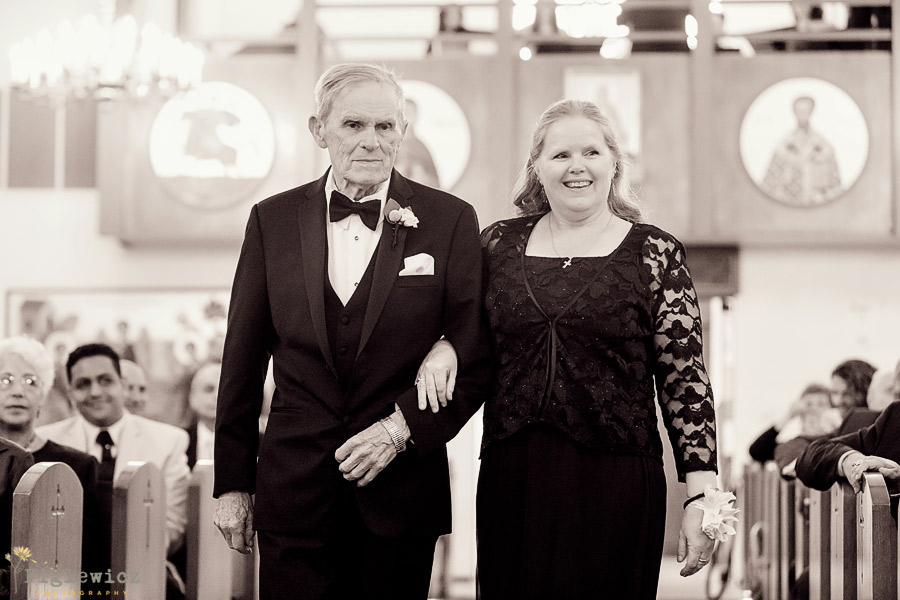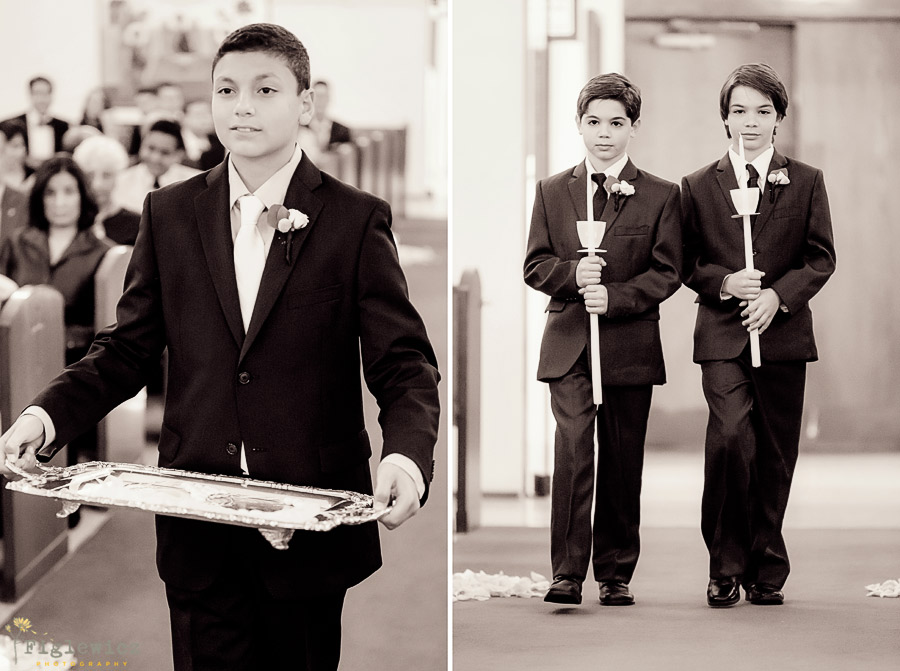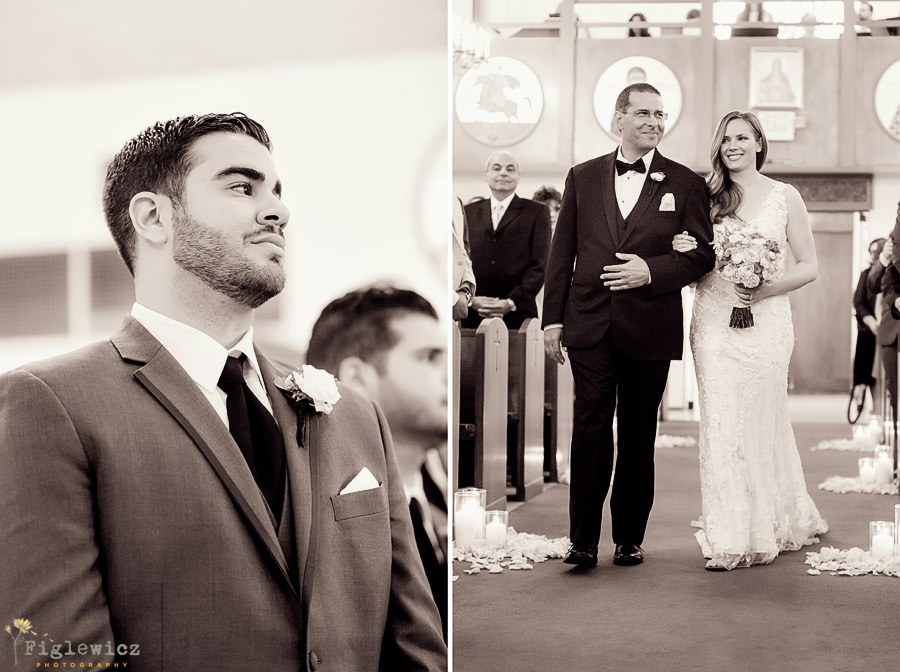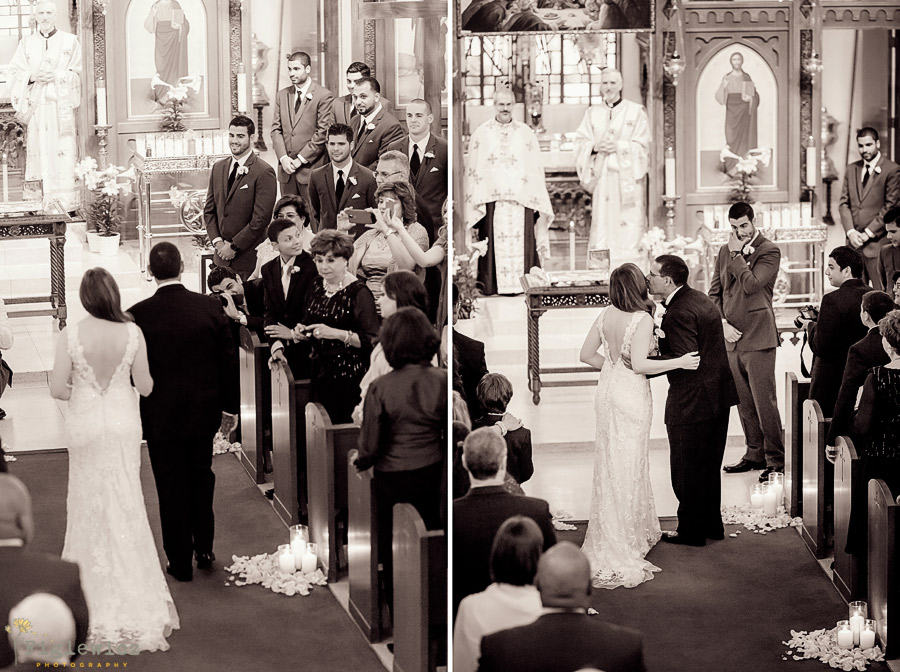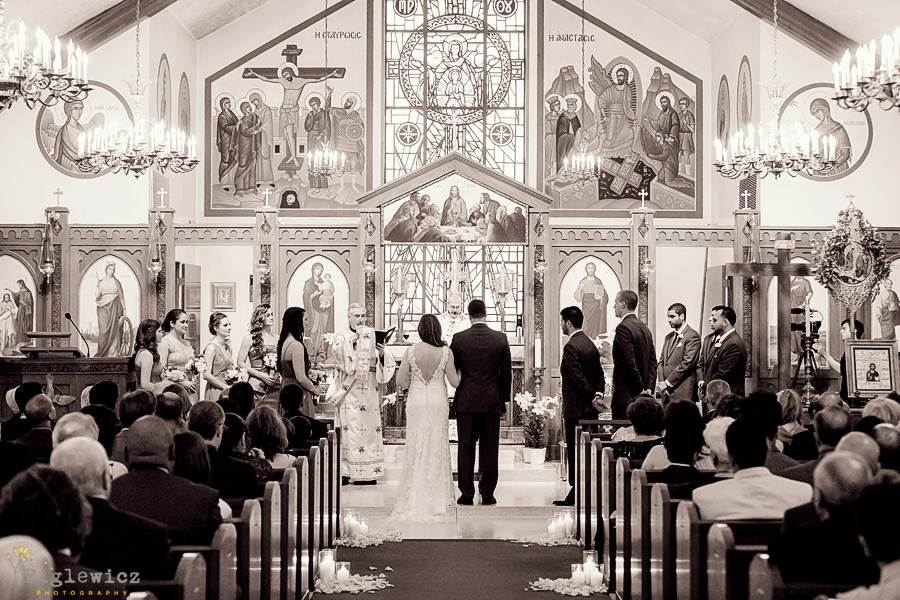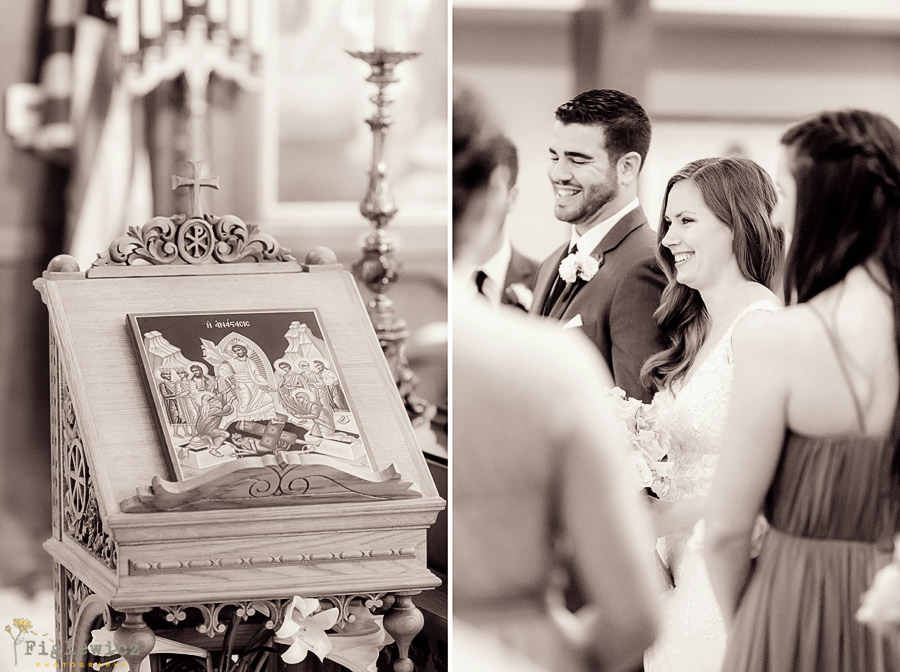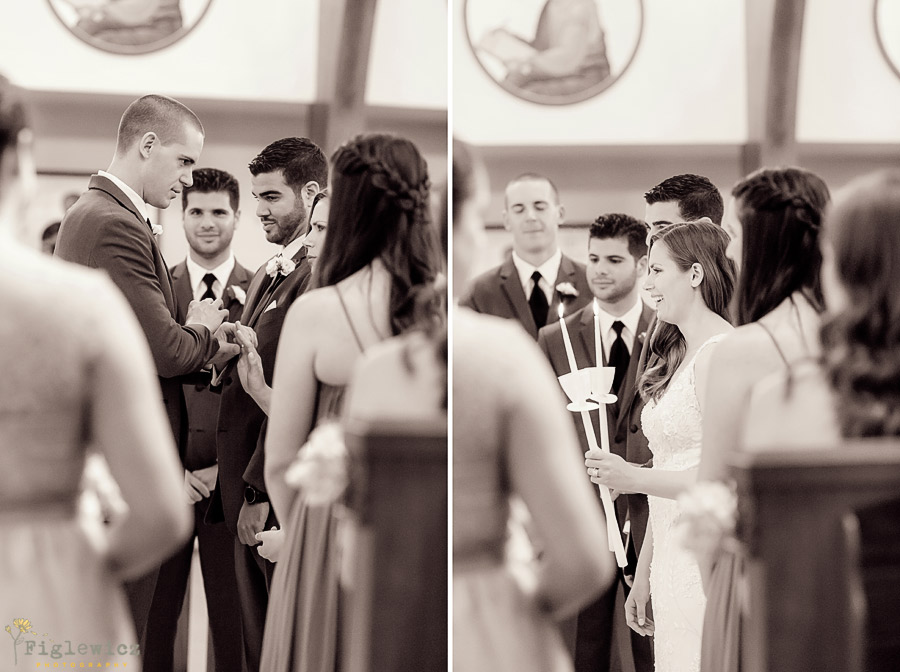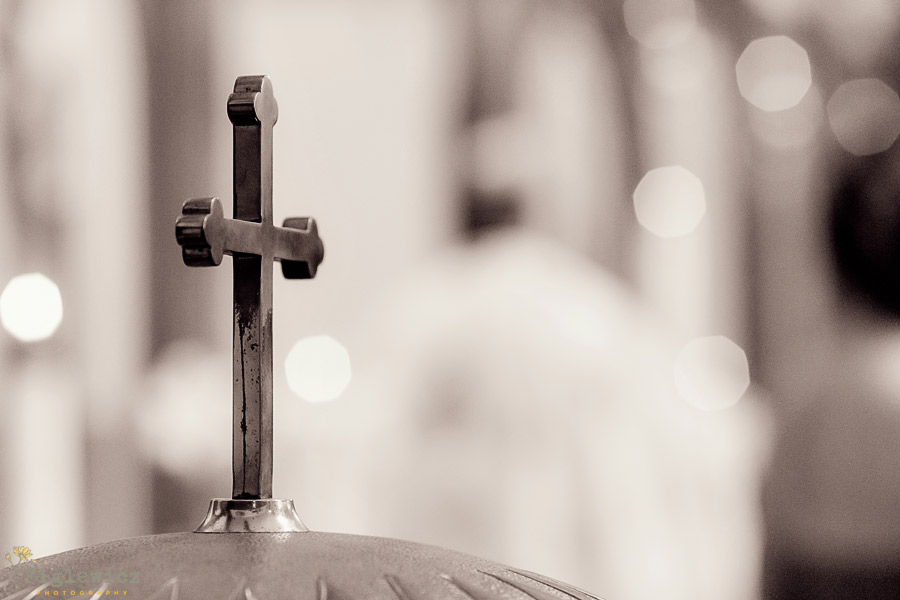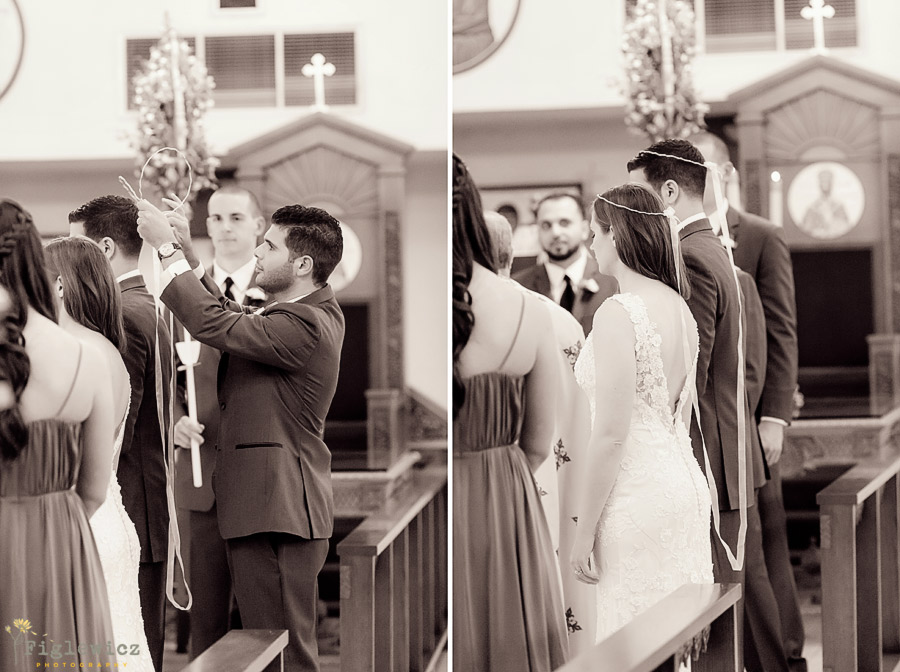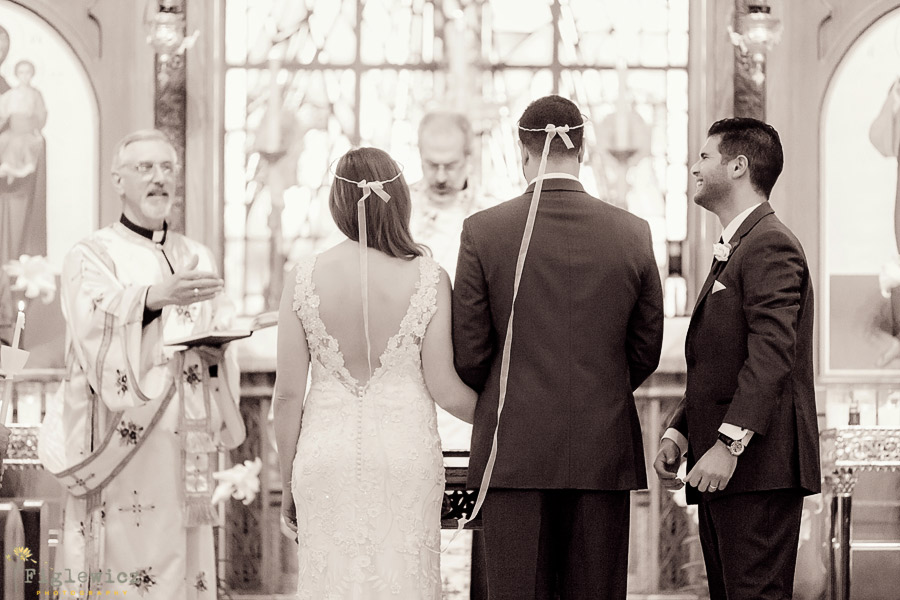 Stefana are traditional crowns used during a Greek Orthodox Wedding.  They signify the Glory and Honor which God crowns them during the Sacrament.  Marriage is one of the Seven Sacraments in the Greek Orthodox Church. The Priest takes the crowns in hand raising them above the Bride and Groom blesses the couple in the name of The Father, The Son and The Holy Spirit. The crowns symbolize that the Bride & Groom are the King & Queen of their family. The Priest then places the crowns on the heads of the Bride and Groom and the Koumbaro steps behind the couple and interchanges the crowns. Three times, as witness to the union between the couple. The ribbon signifies the unity between them, in the presence of Christ. They then walk in a circle around an alter, symbolizing that their marriage is a circle with no beginning and no end, it is Eternal.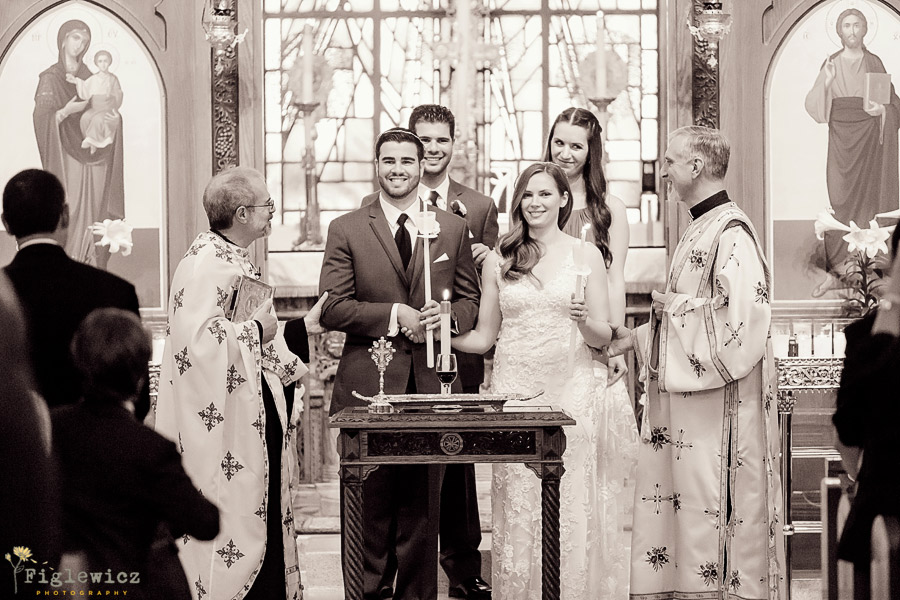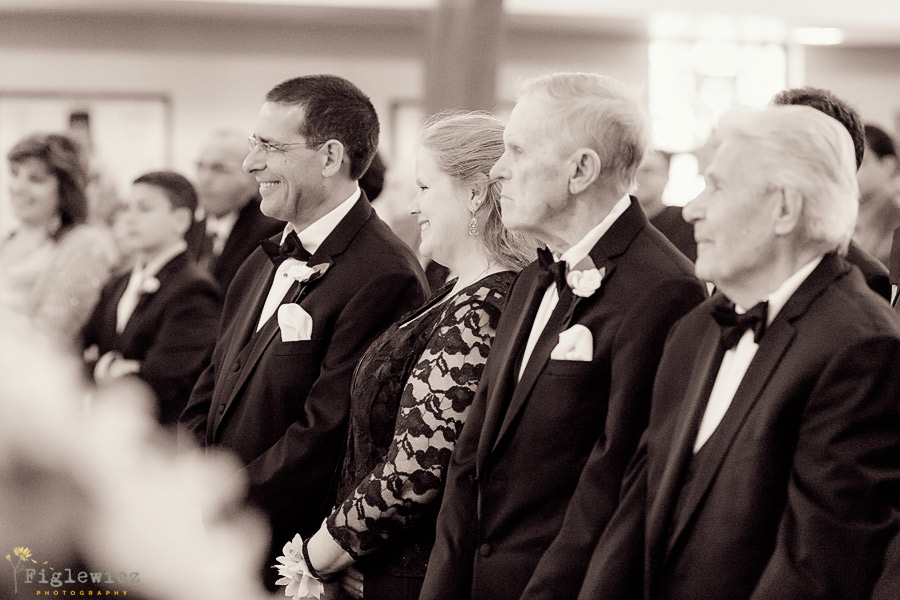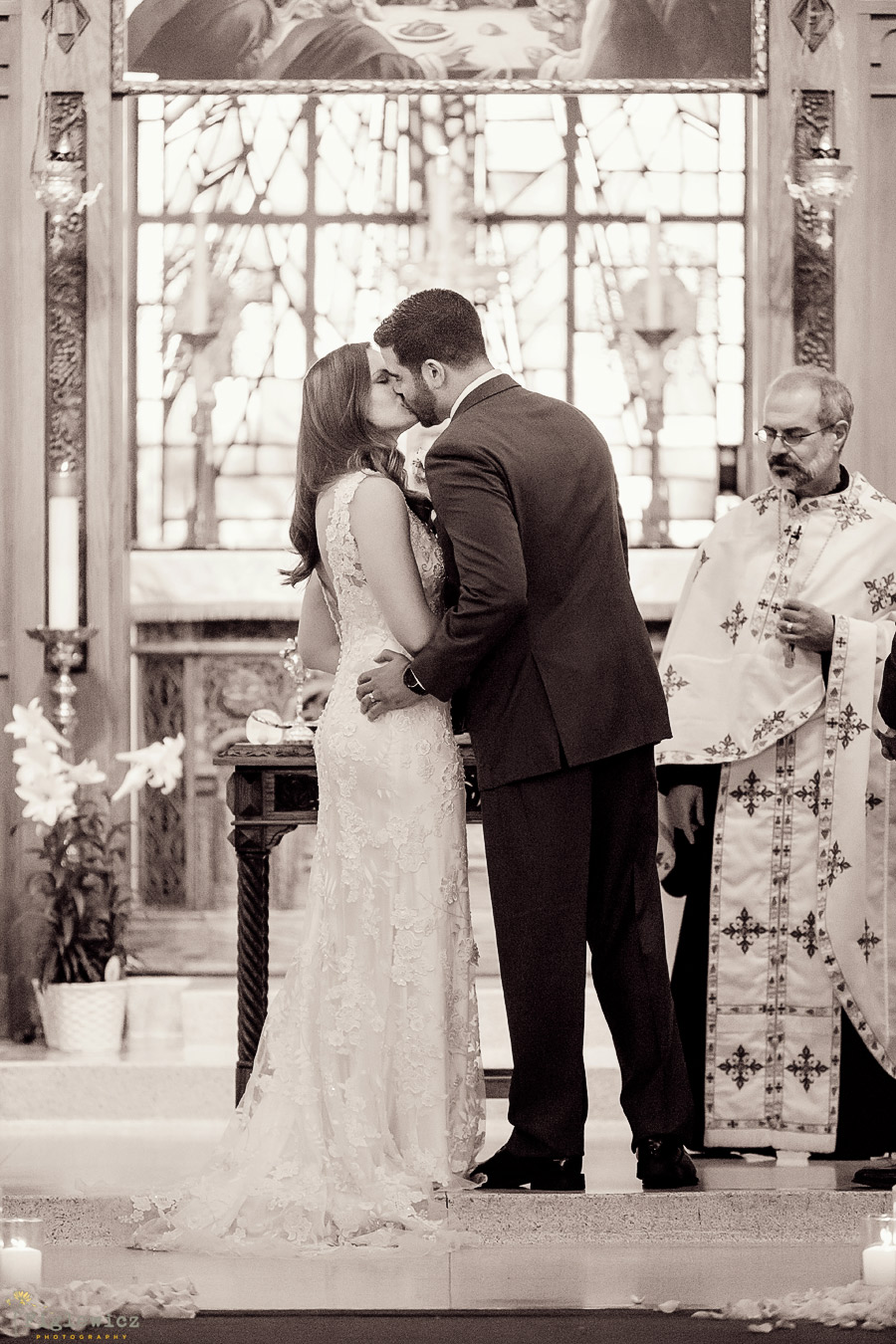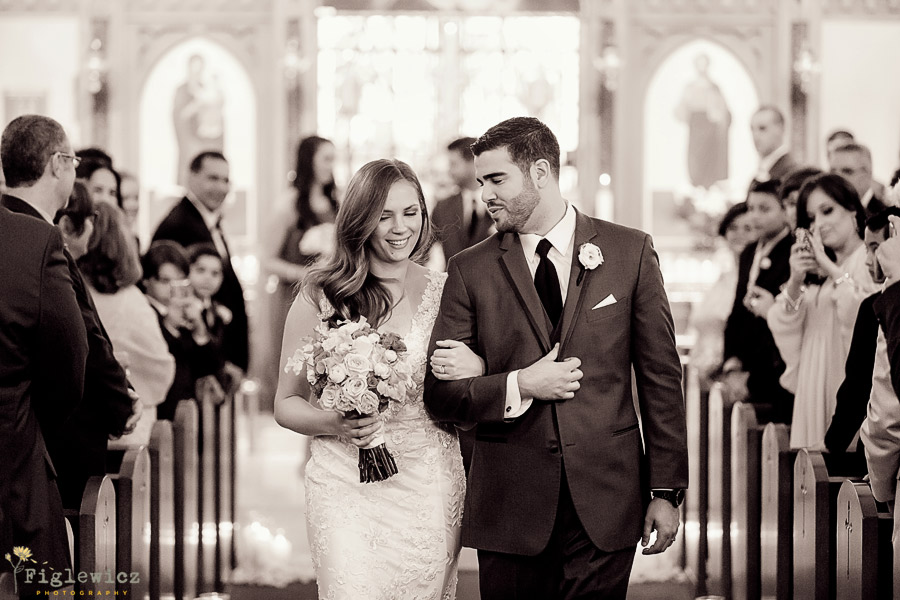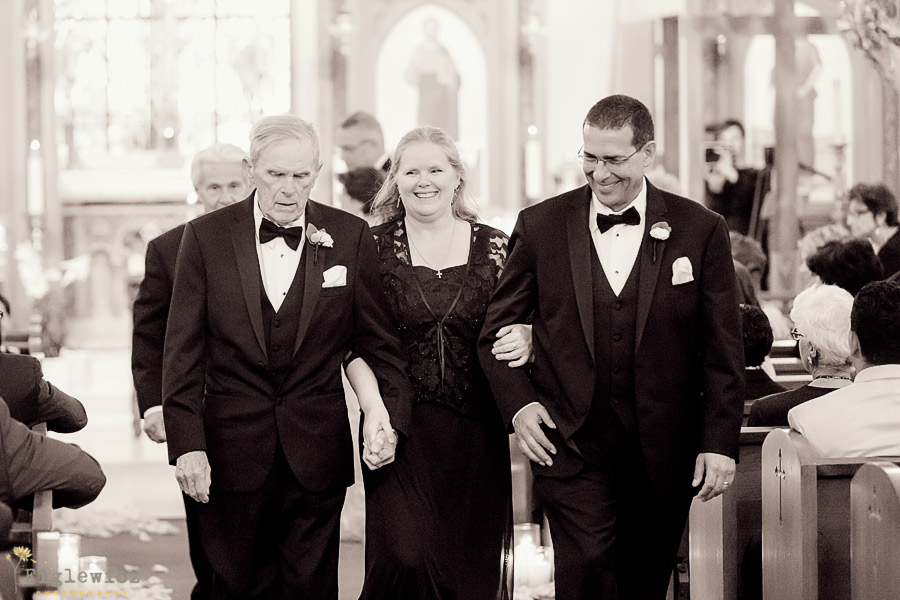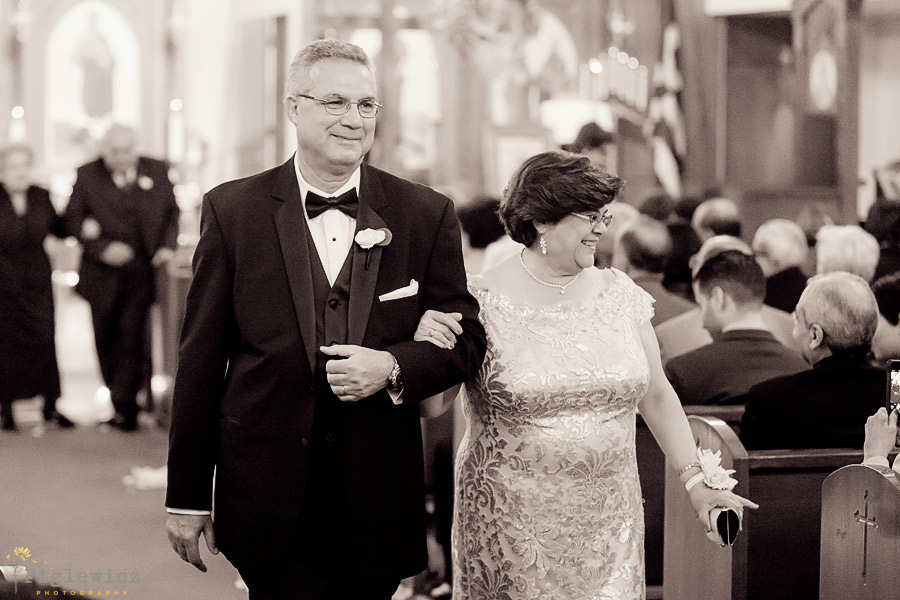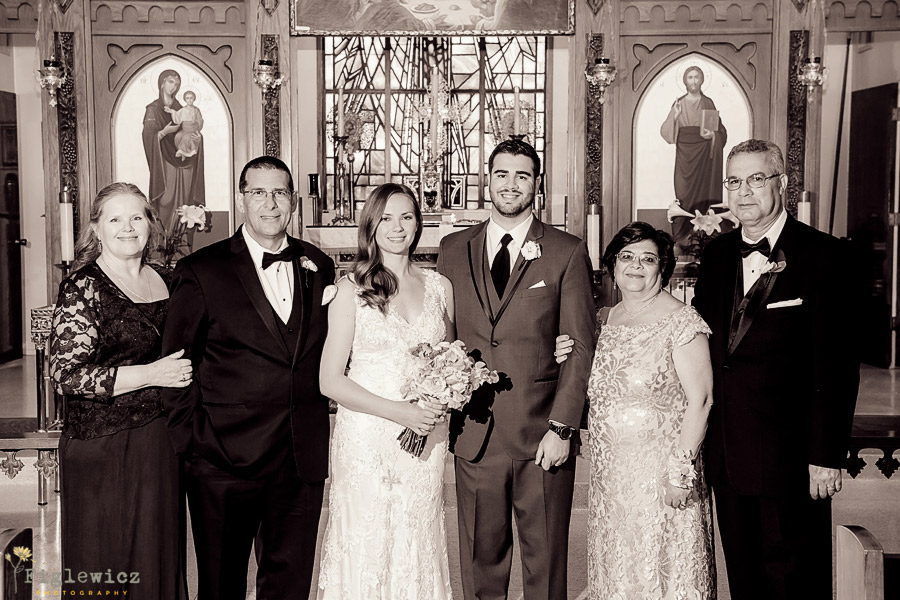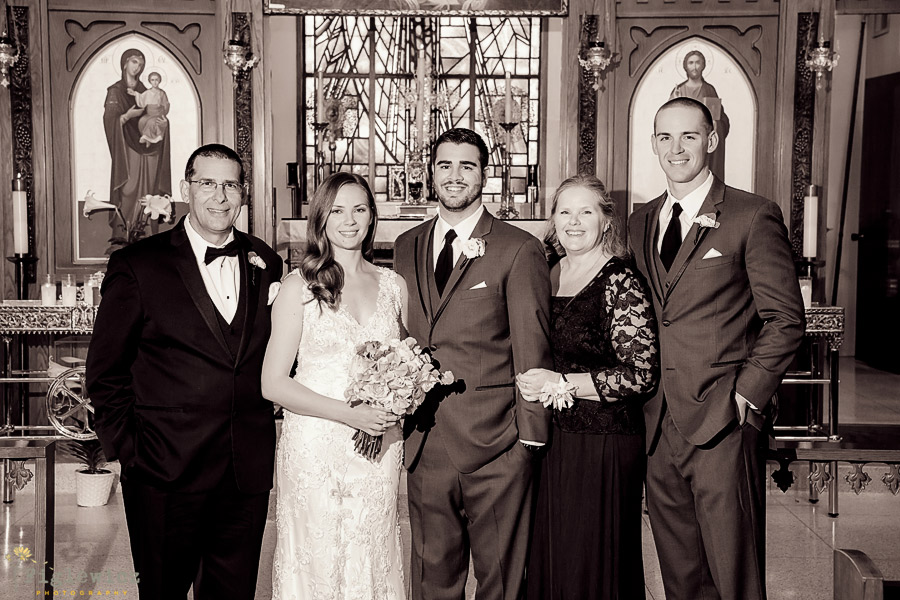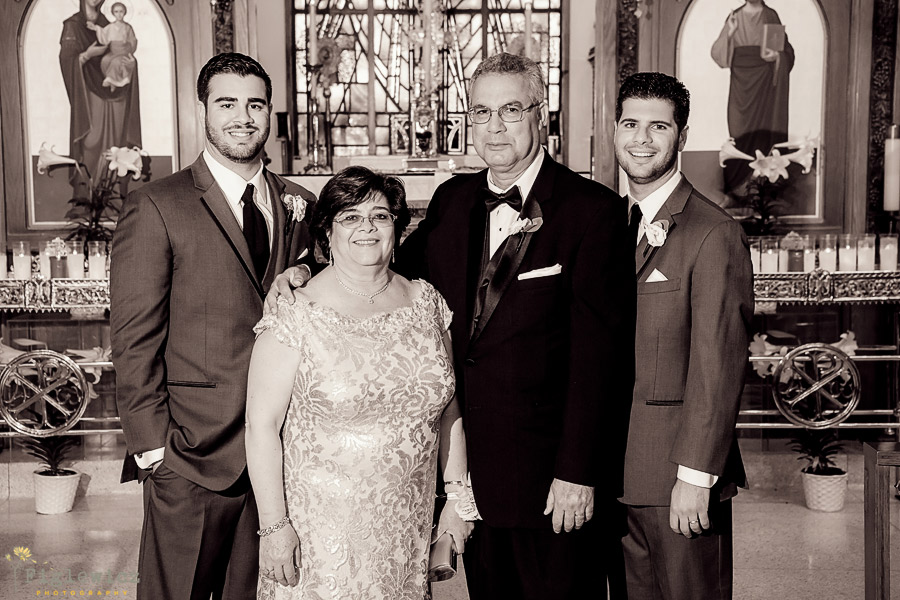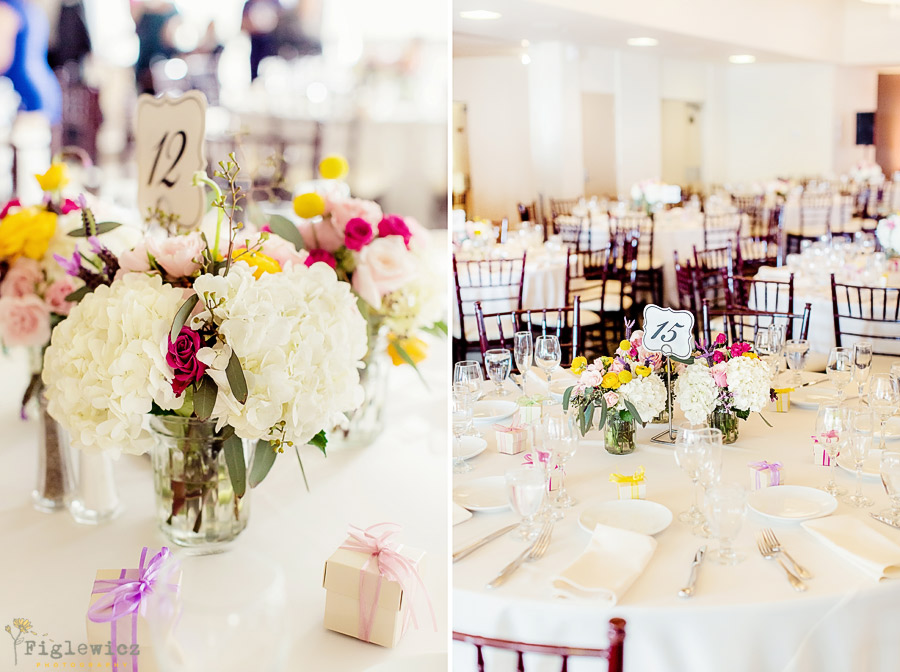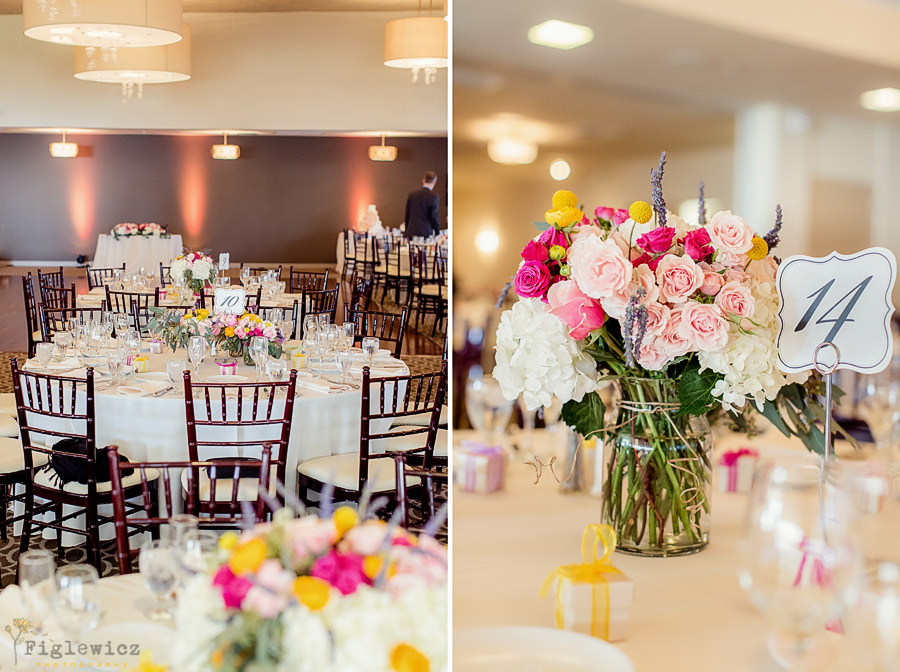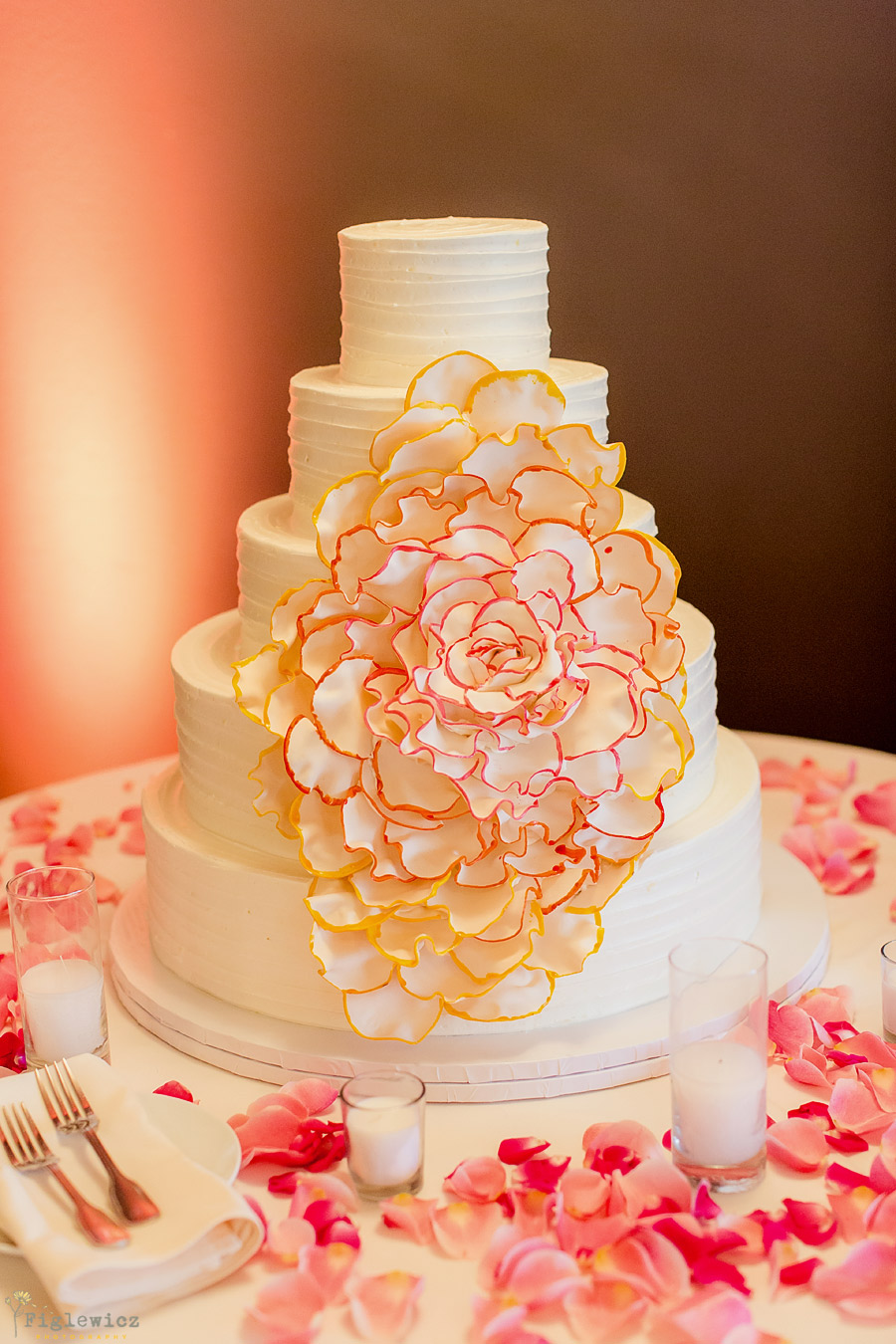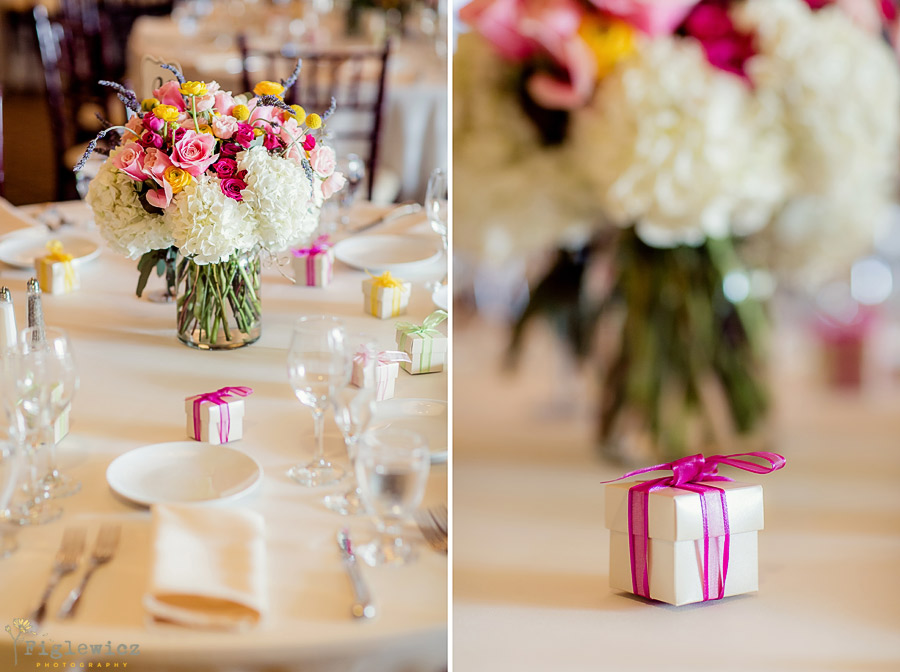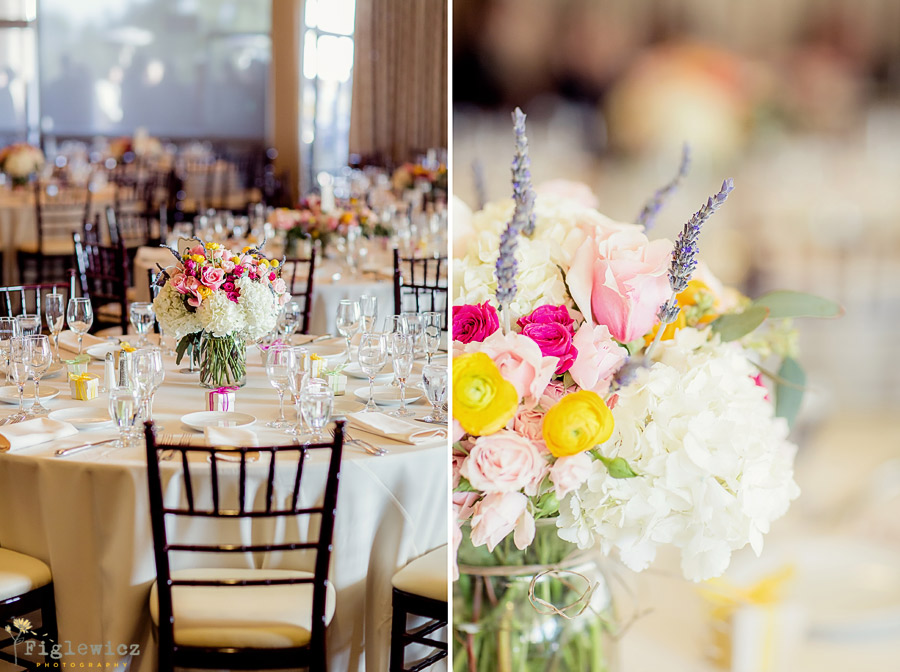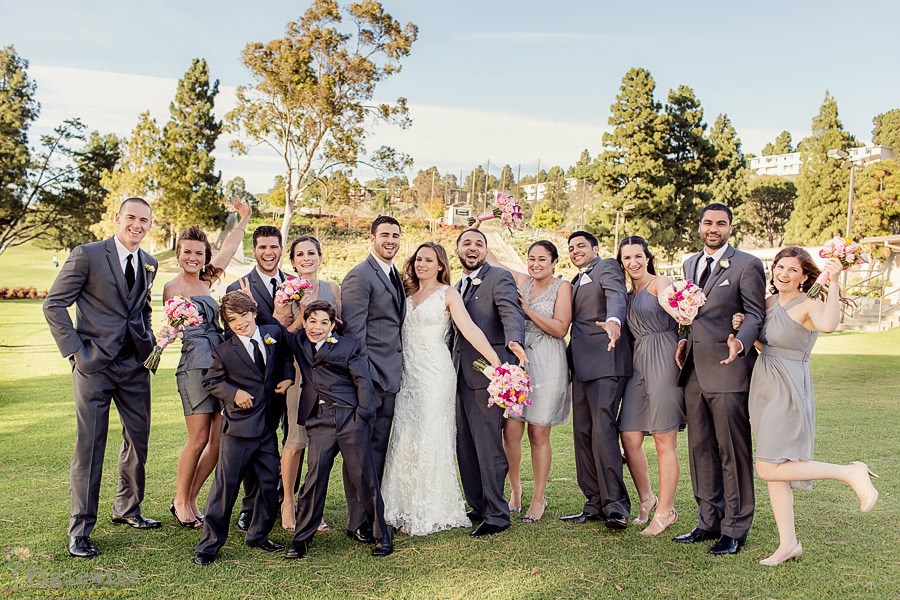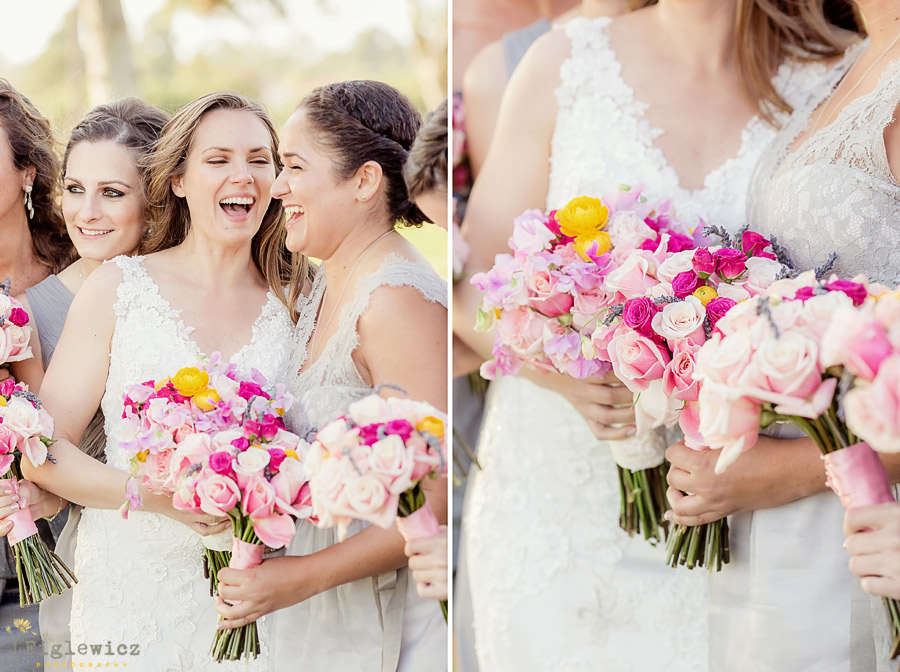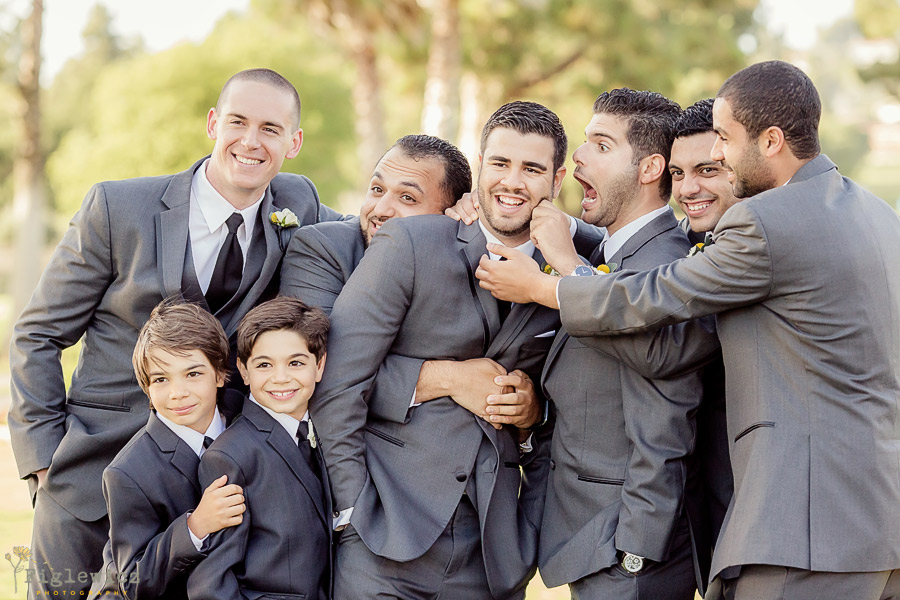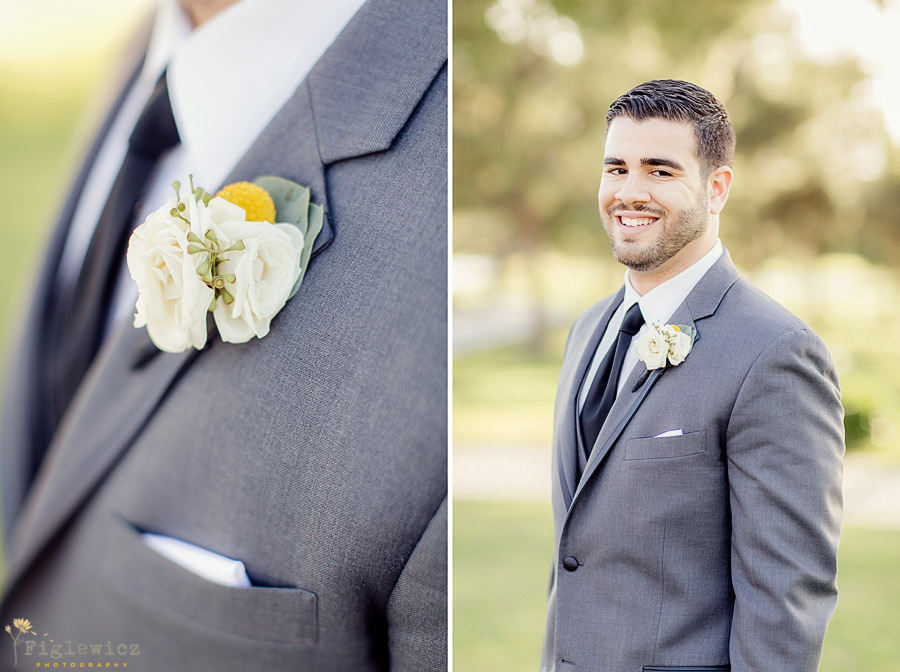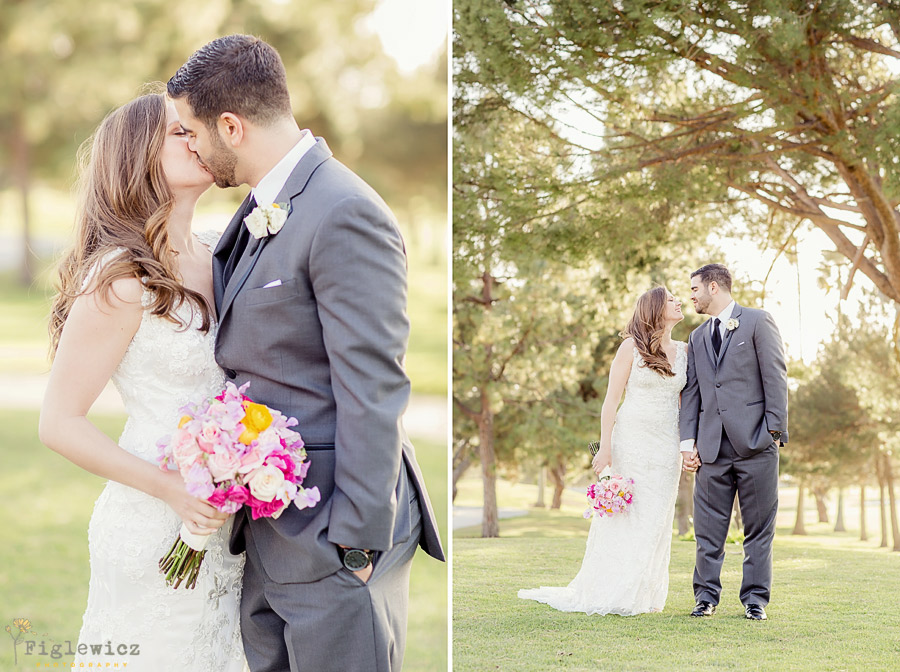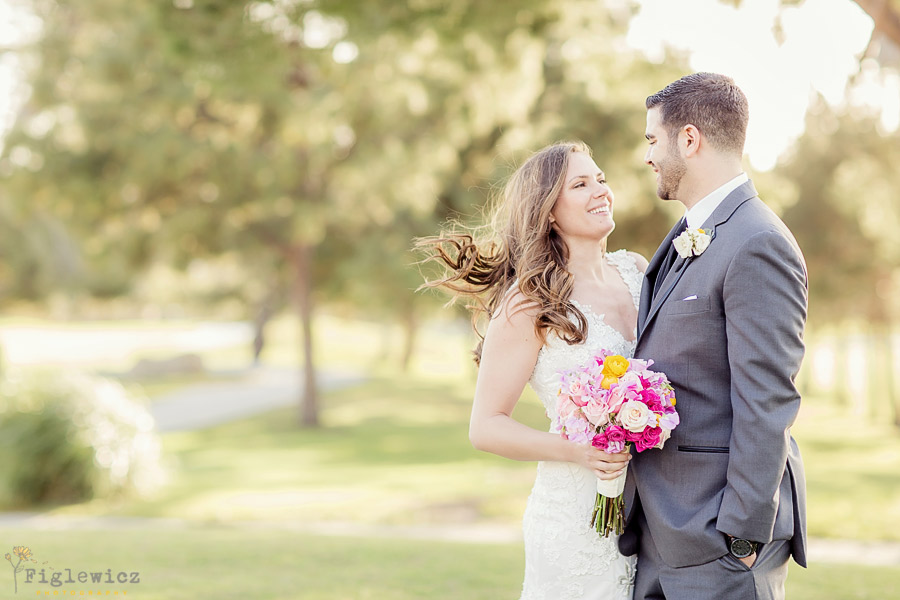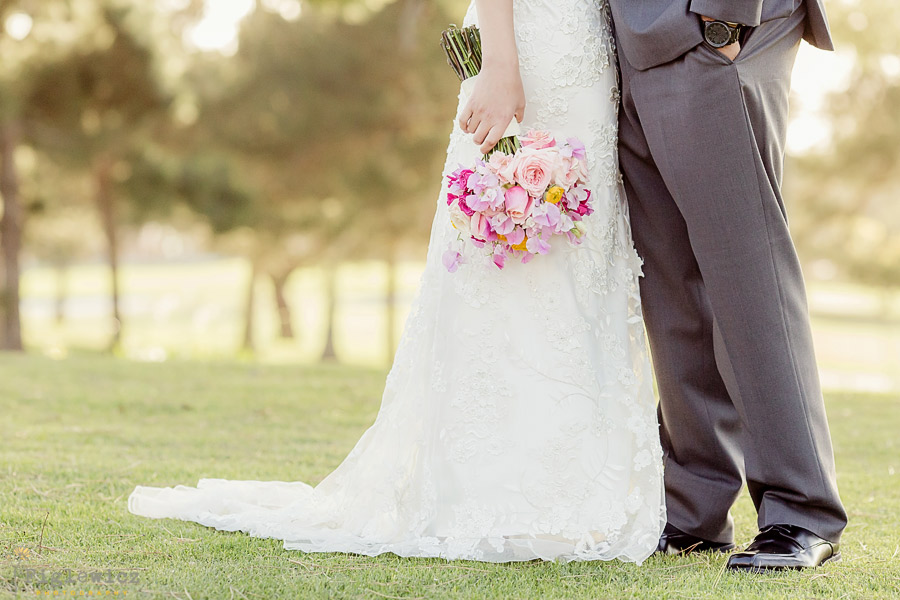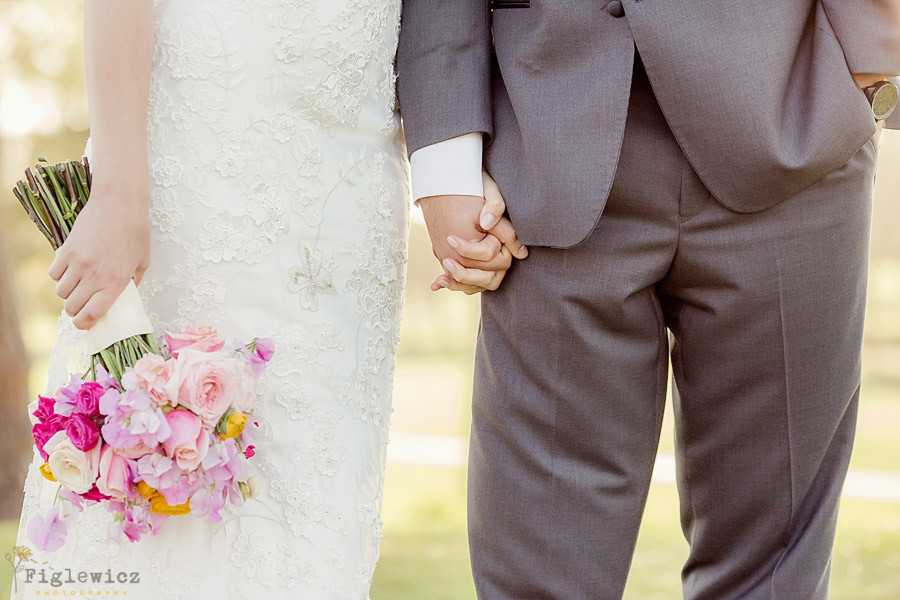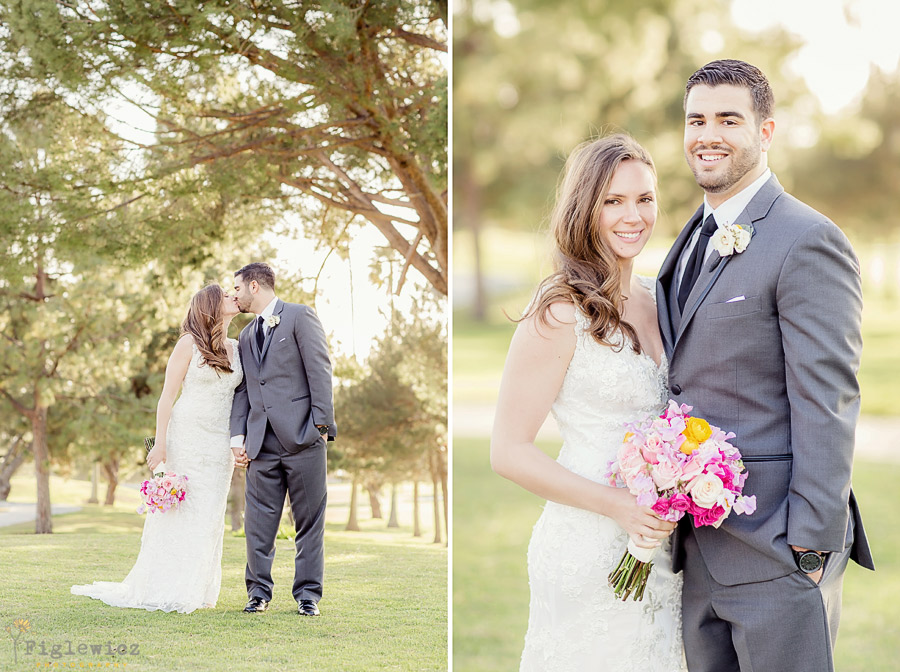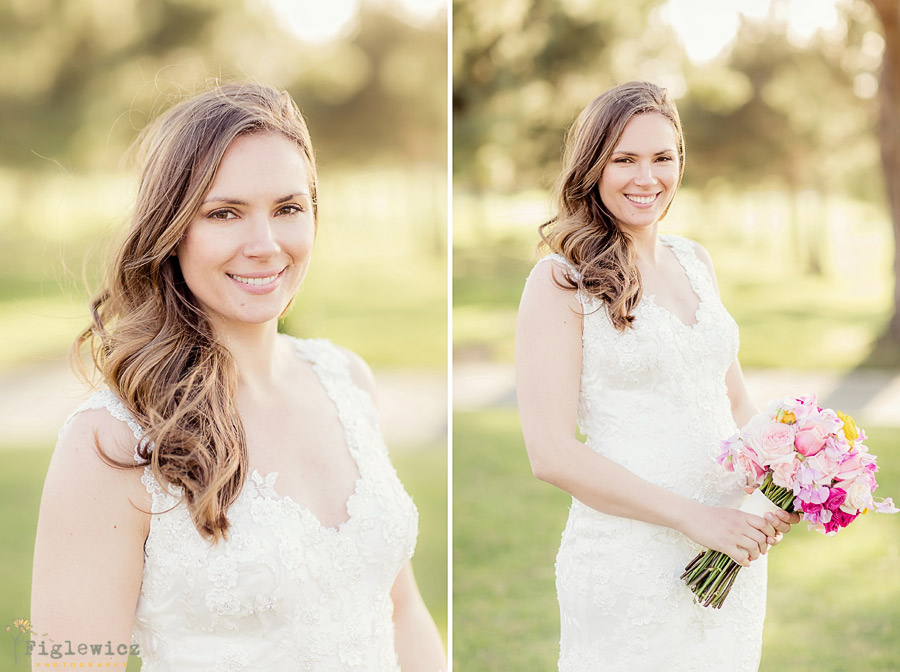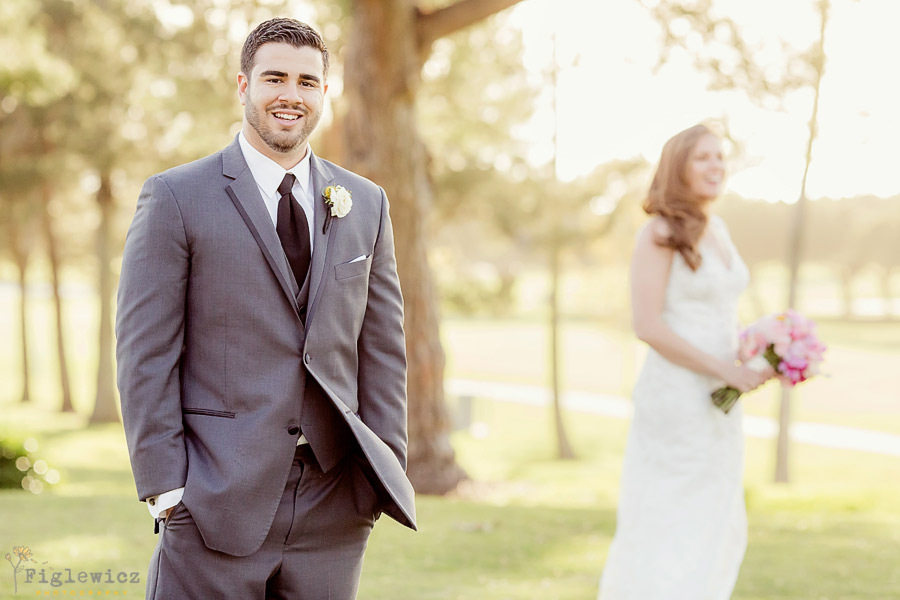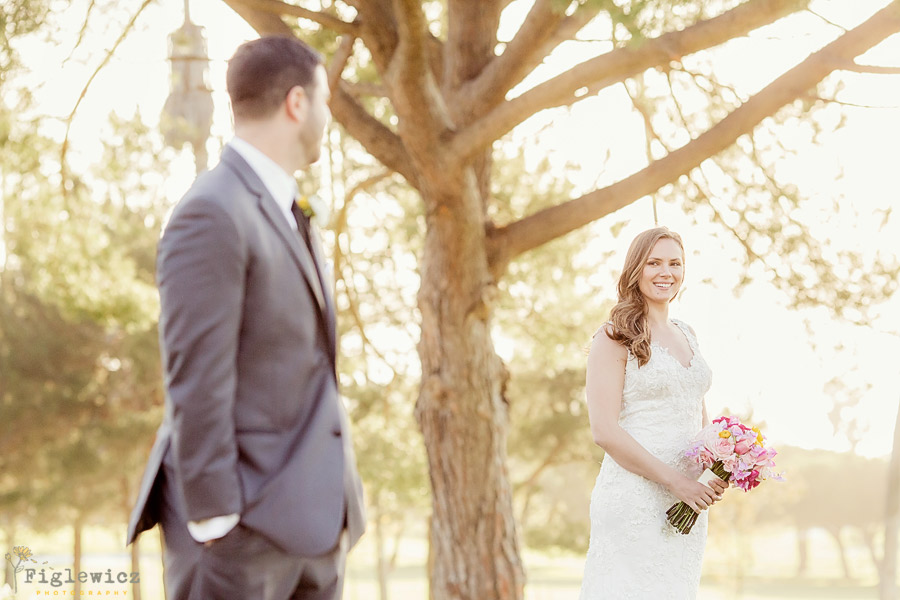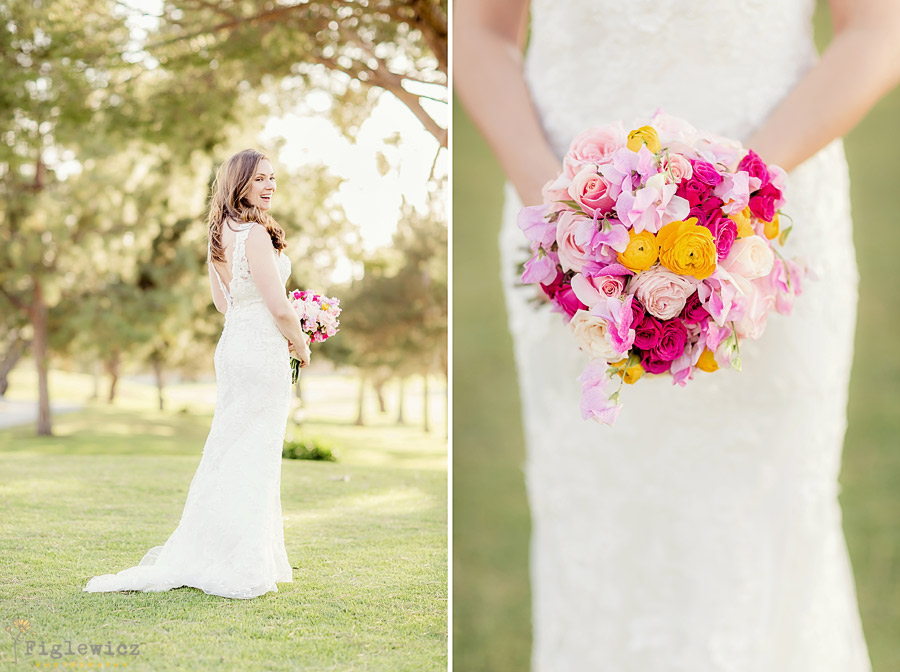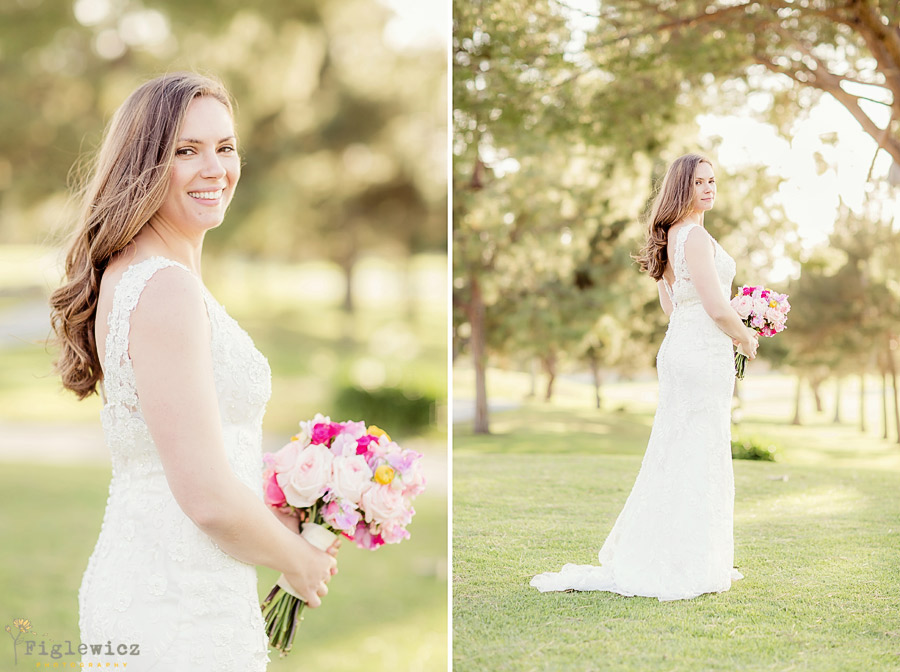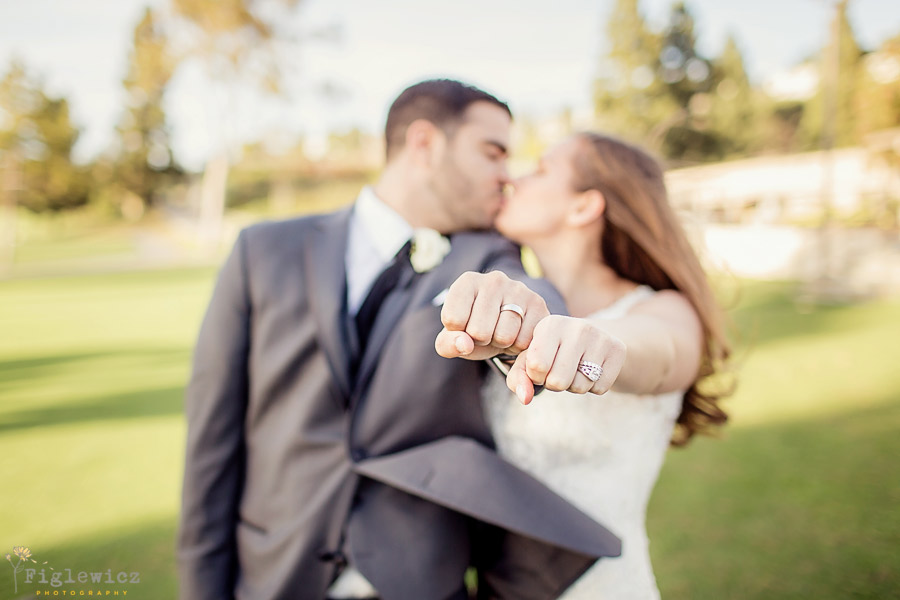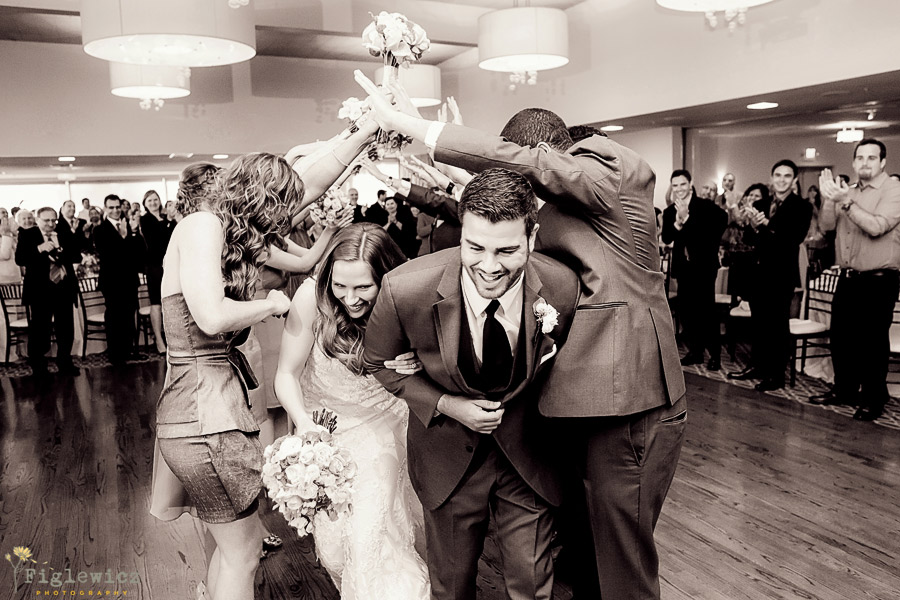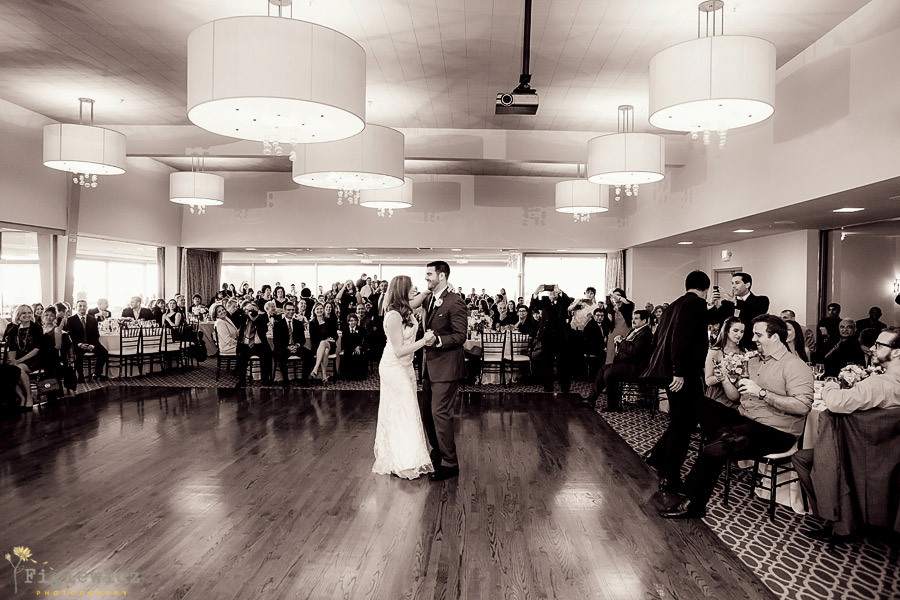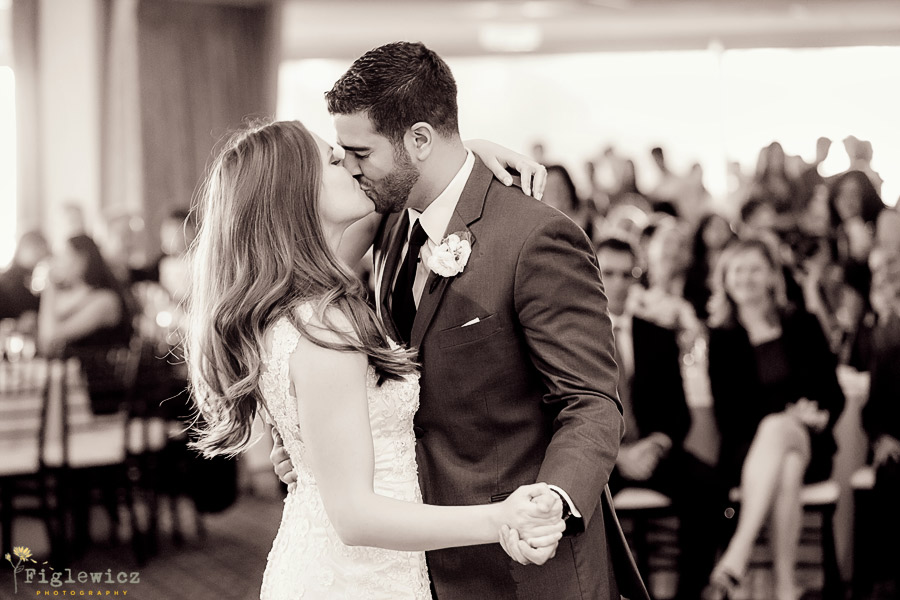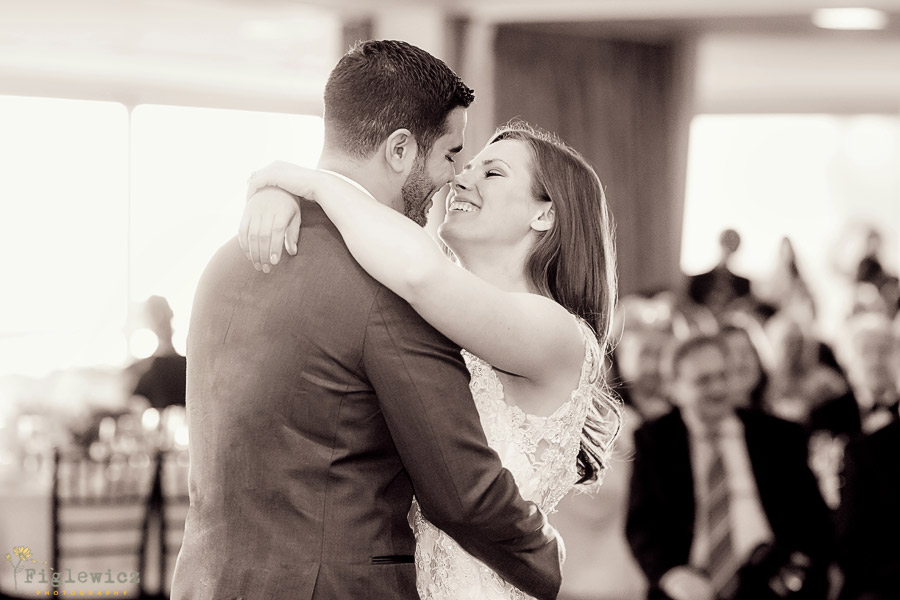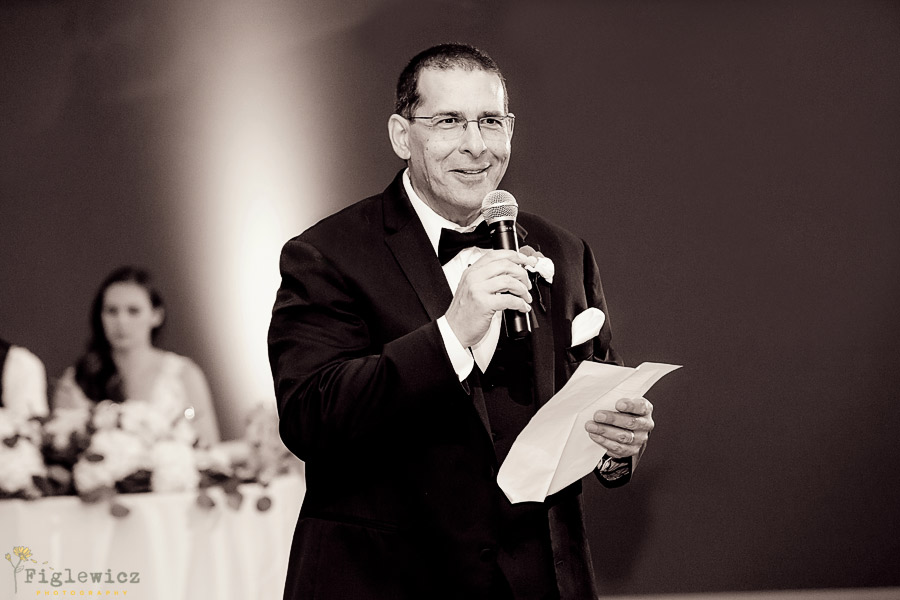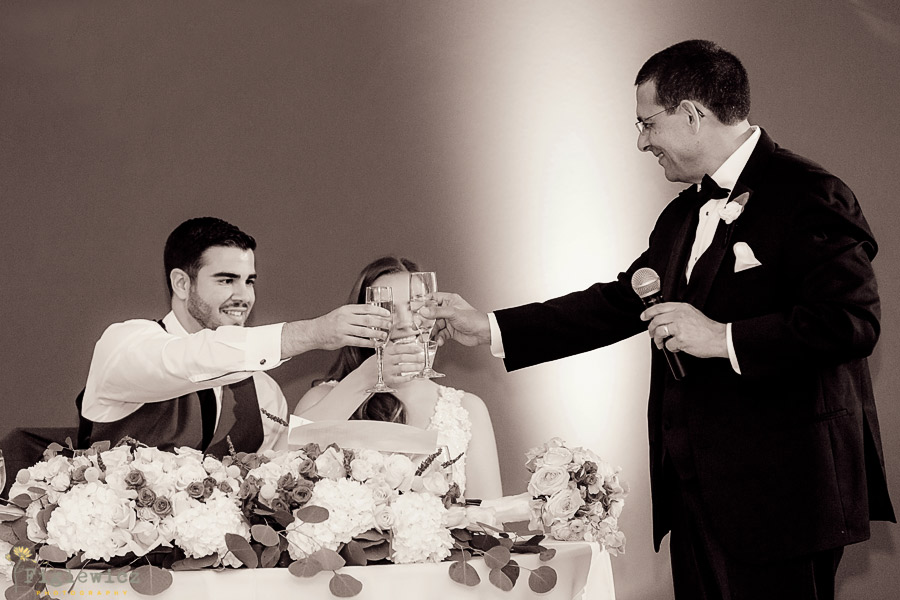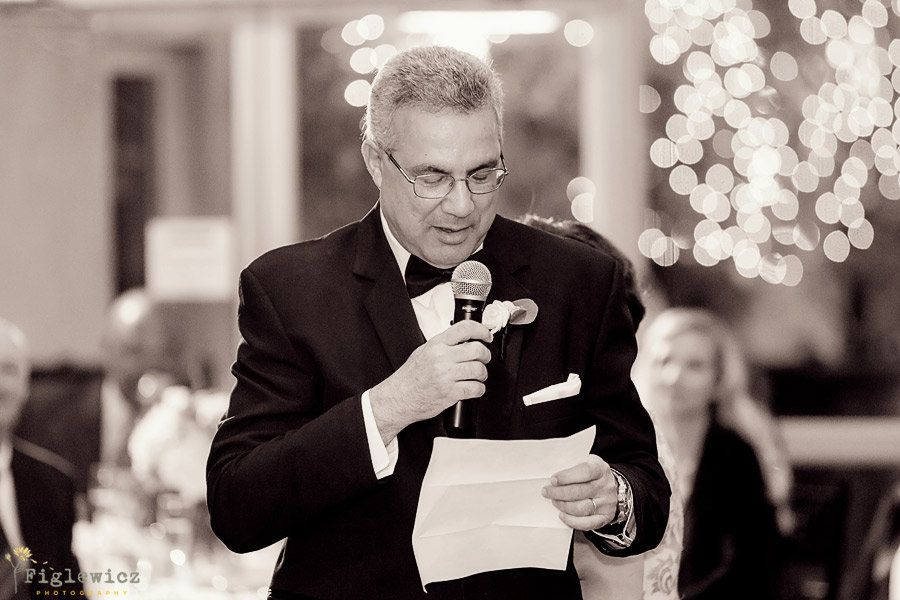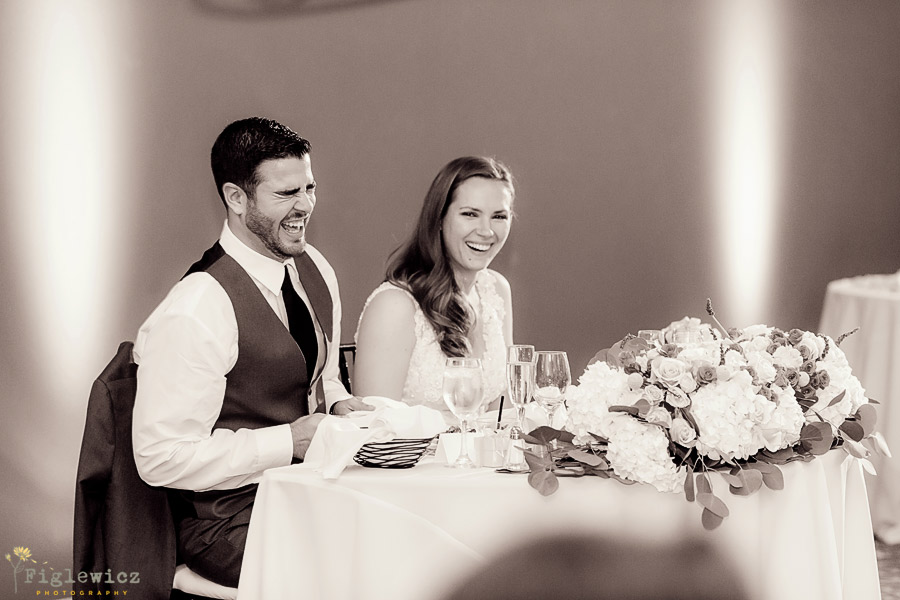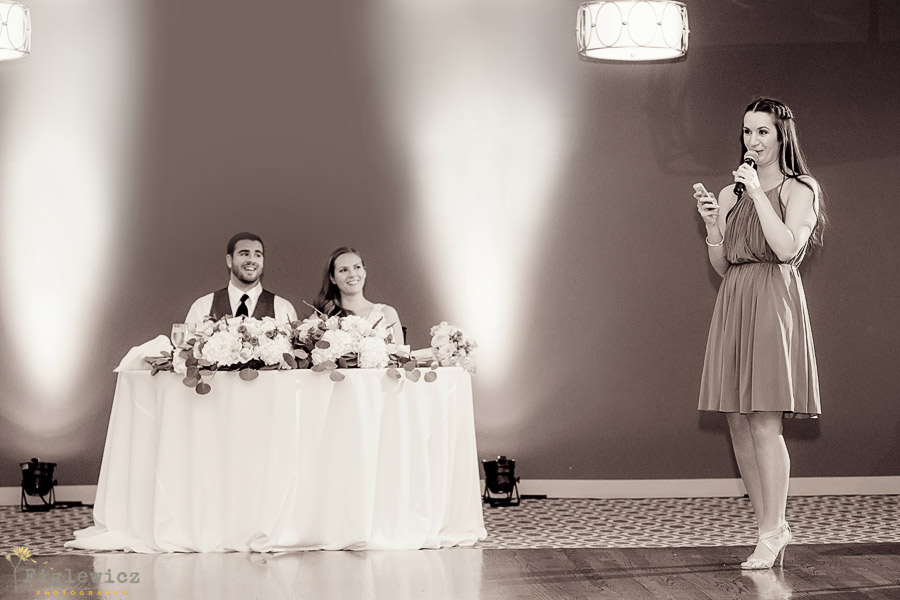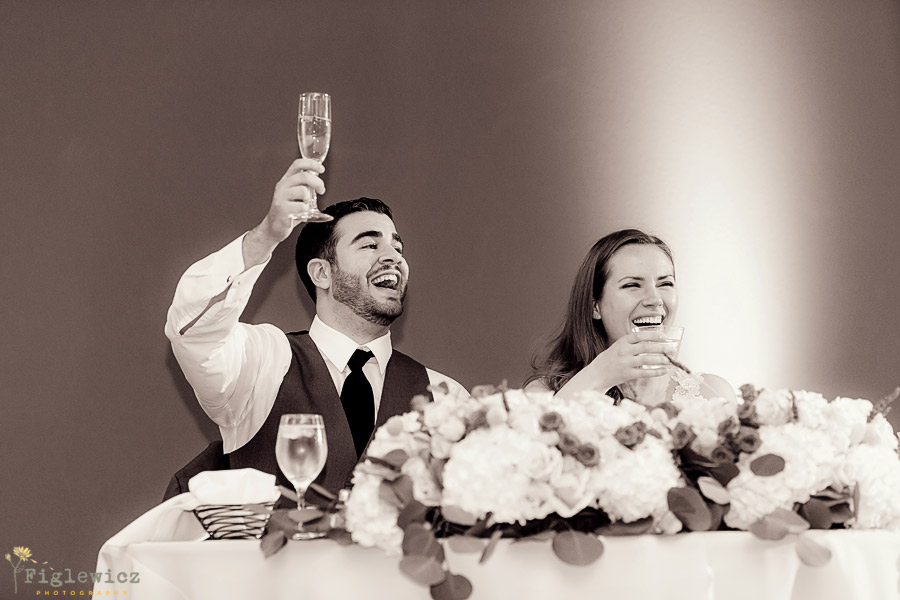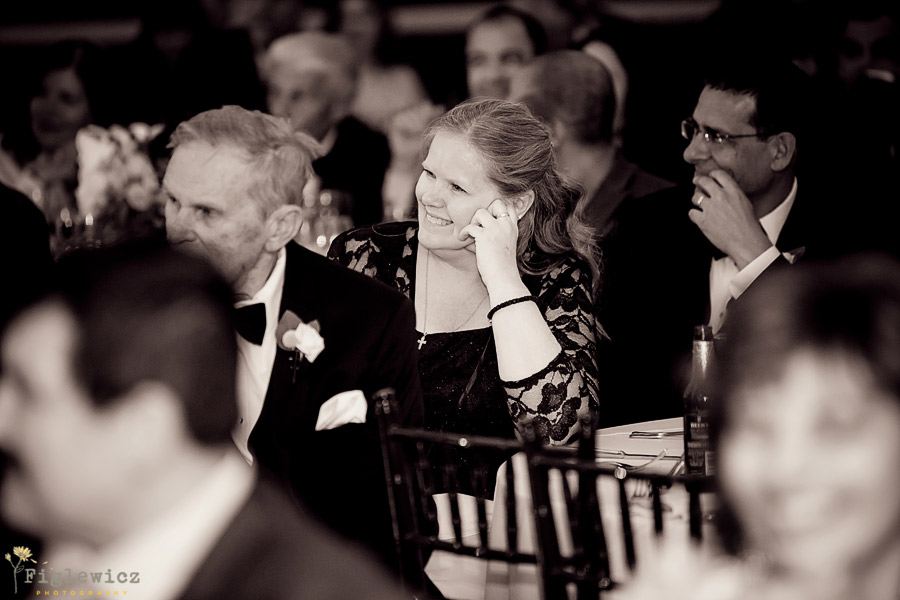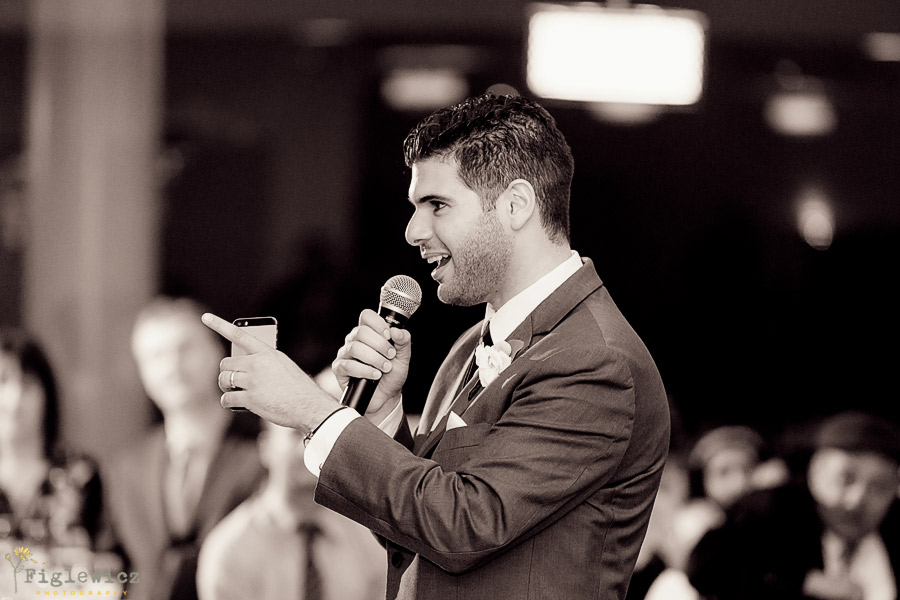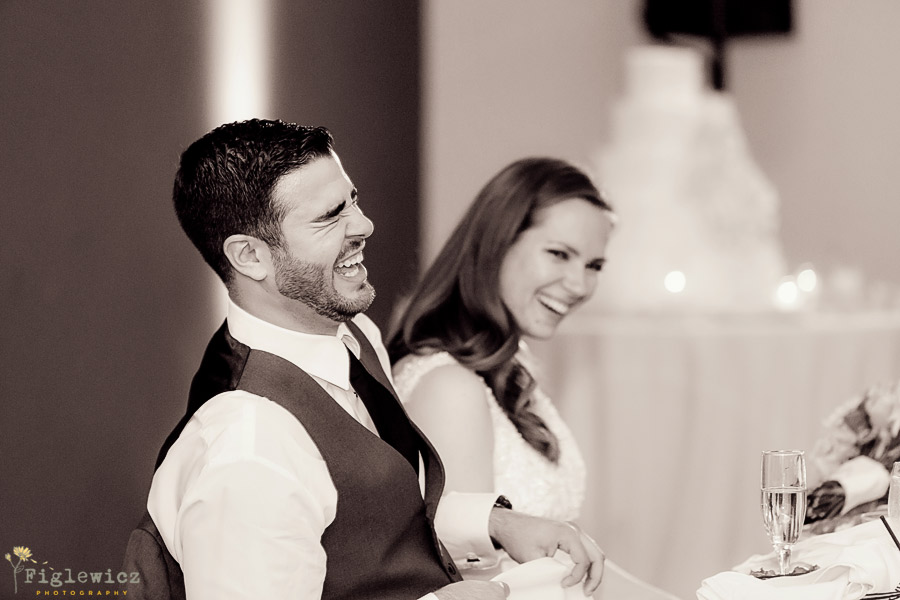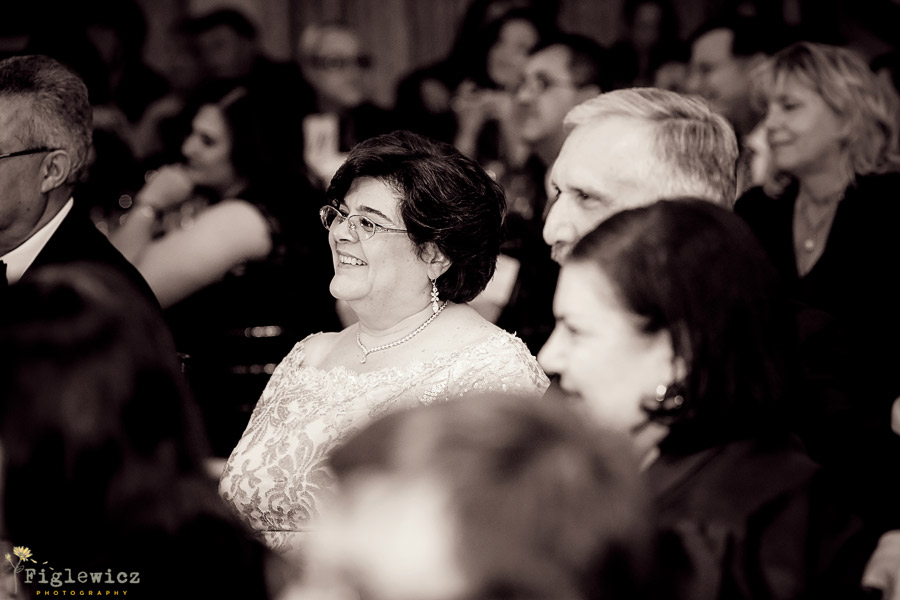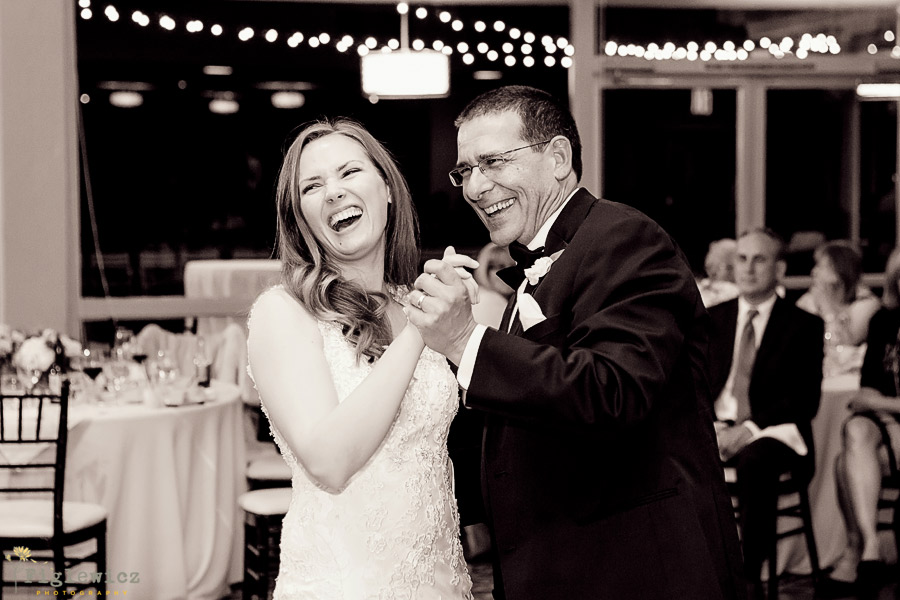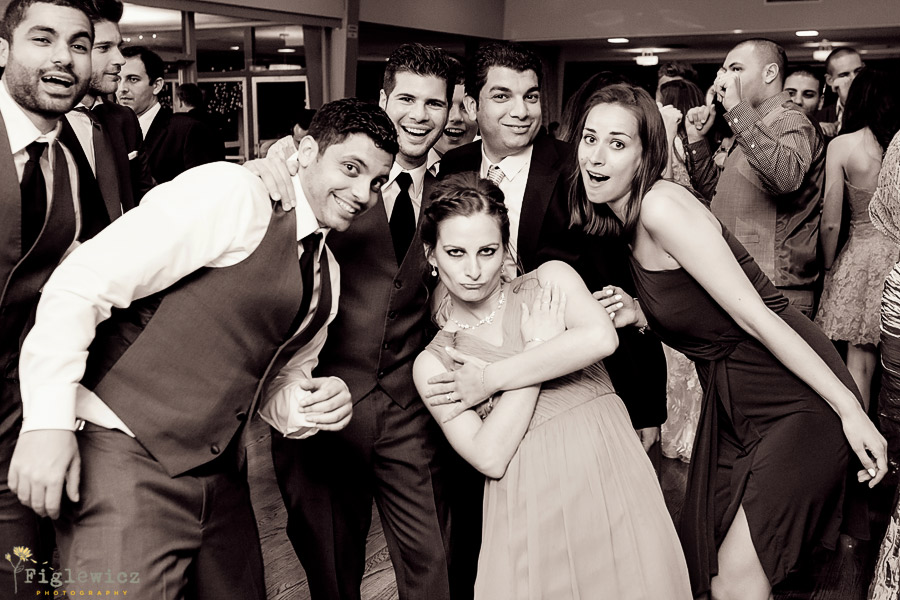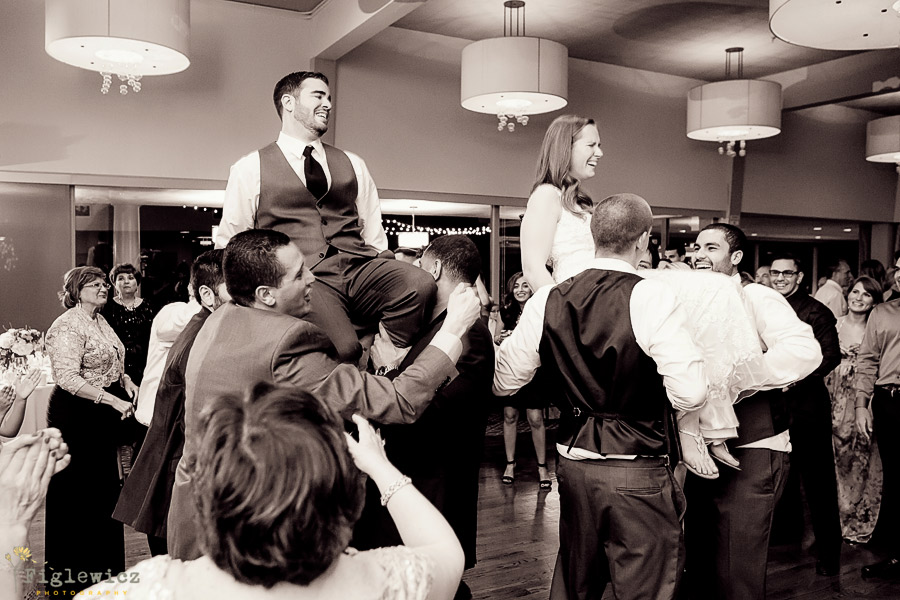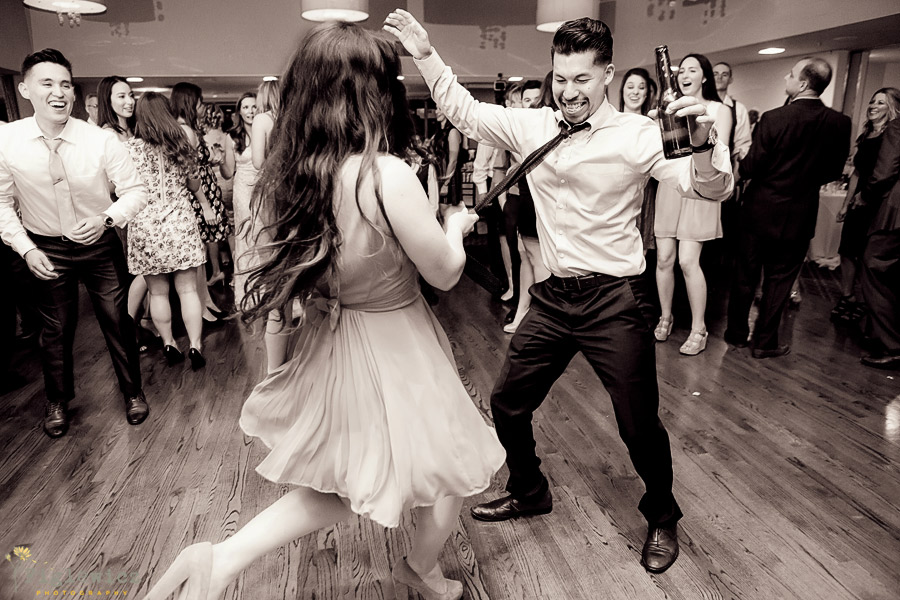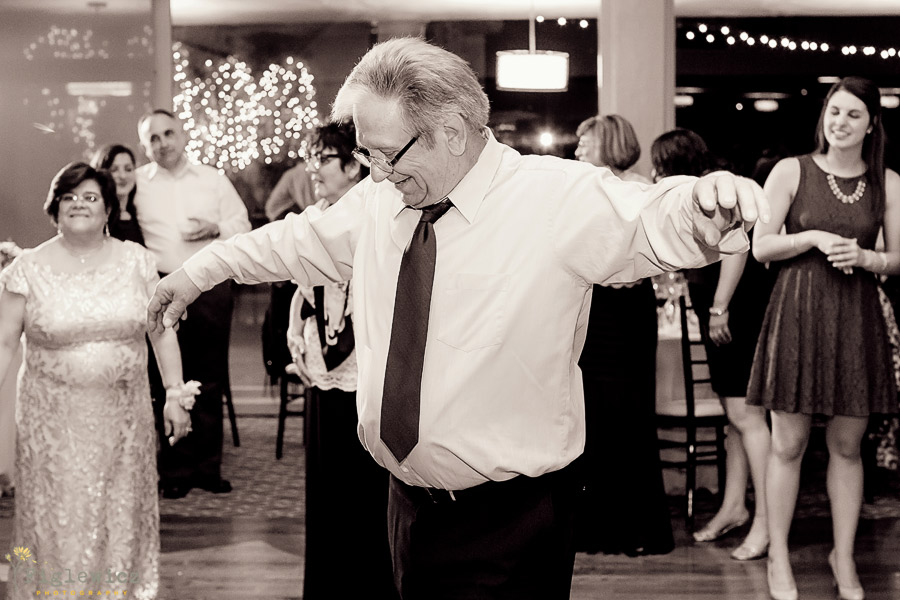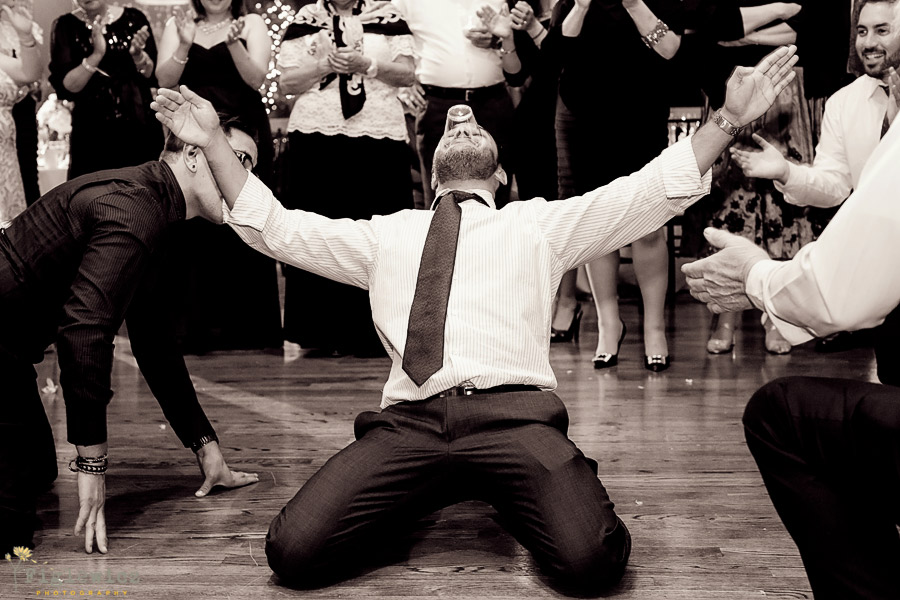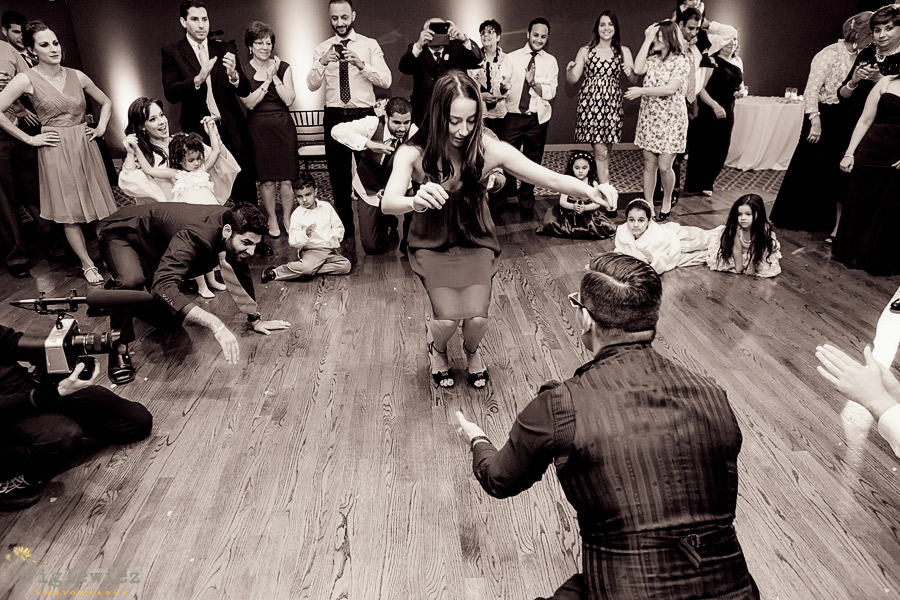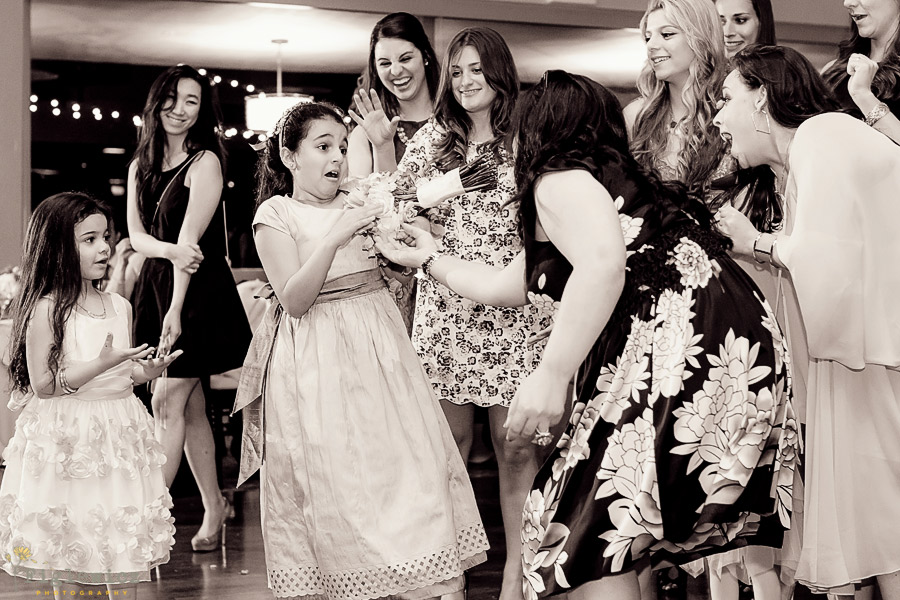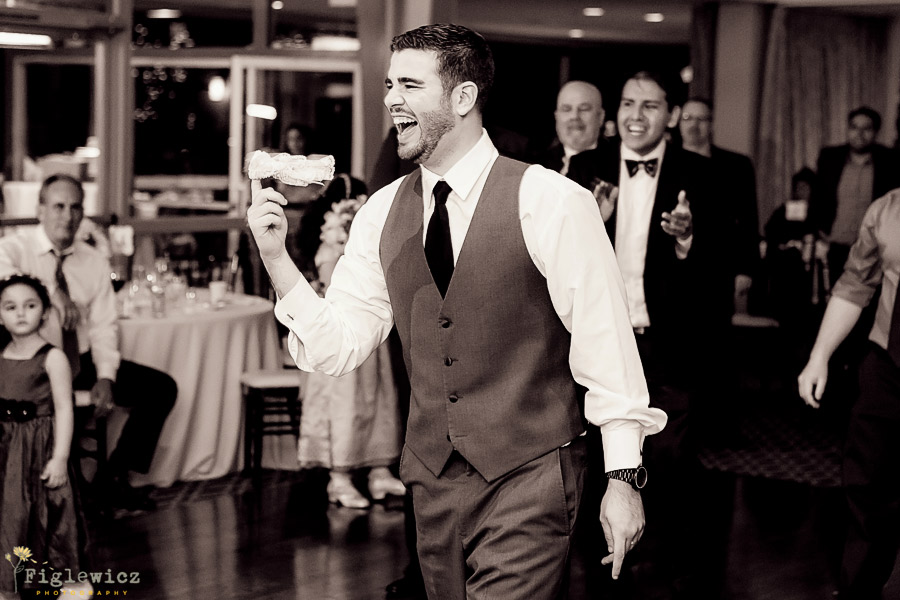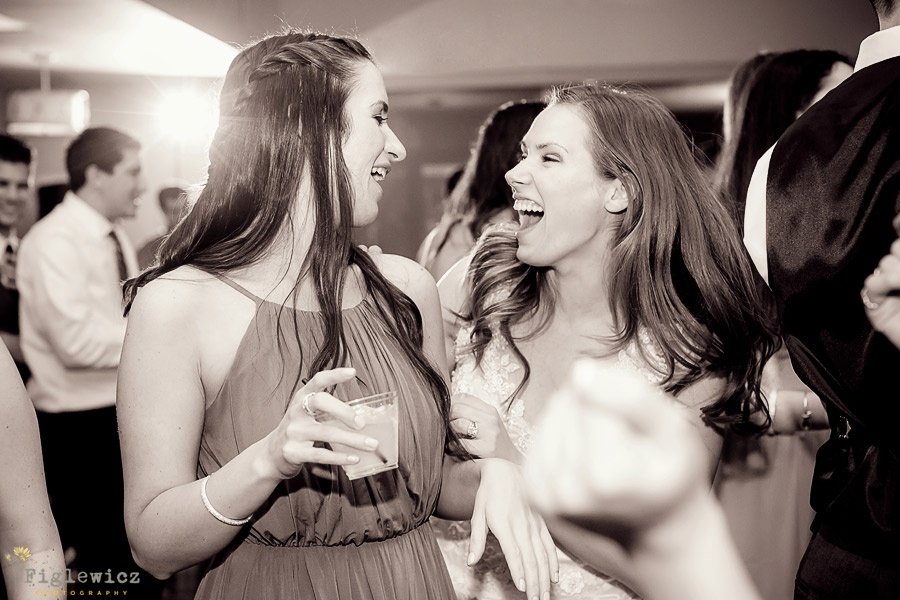 Ceremony Venue – St. Katherine Greek Orthodox Church
Reception Venue – Los Verdes Golf Course
Flowers – Stephanie Grace Designs
DJ – DJ Trellas
Cake Artist – Great Dane Bakery
Dress – La Soie Bridal
Makeup – Stephanos Courey
Officiant – Fr. Michael Courey