On to part 2 of Chris and Priscilla's (a.k.a. Chriscilla) wedding  at the Lake Arrowhead Resort and Spa.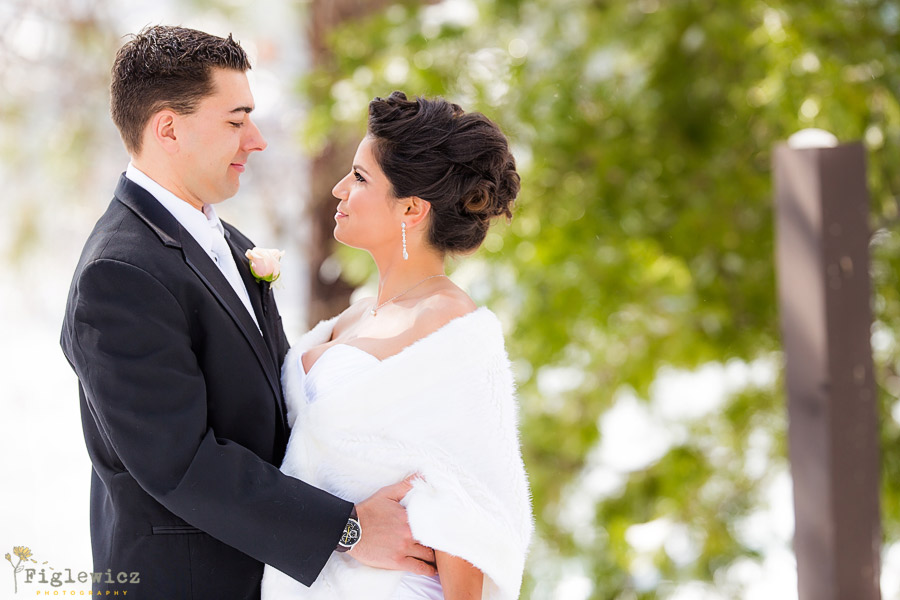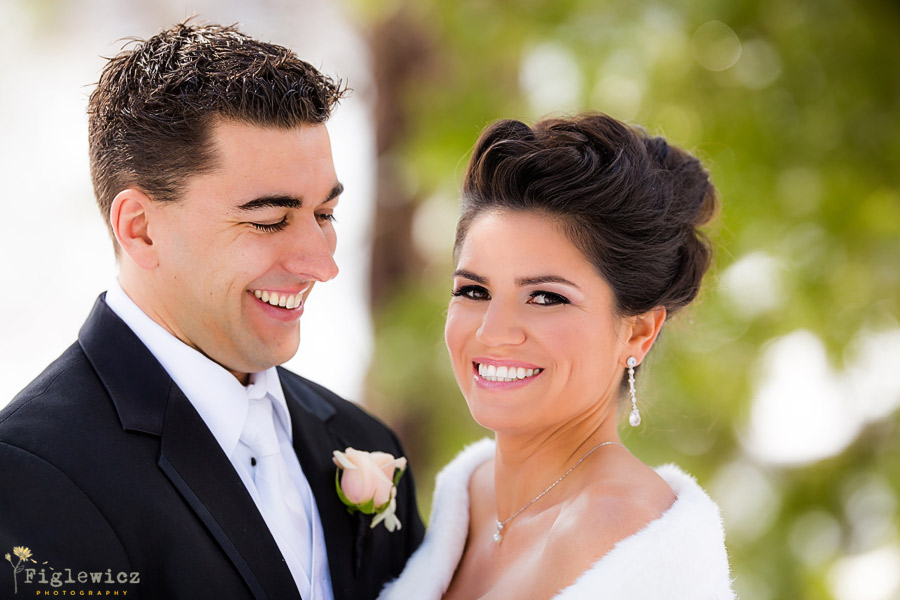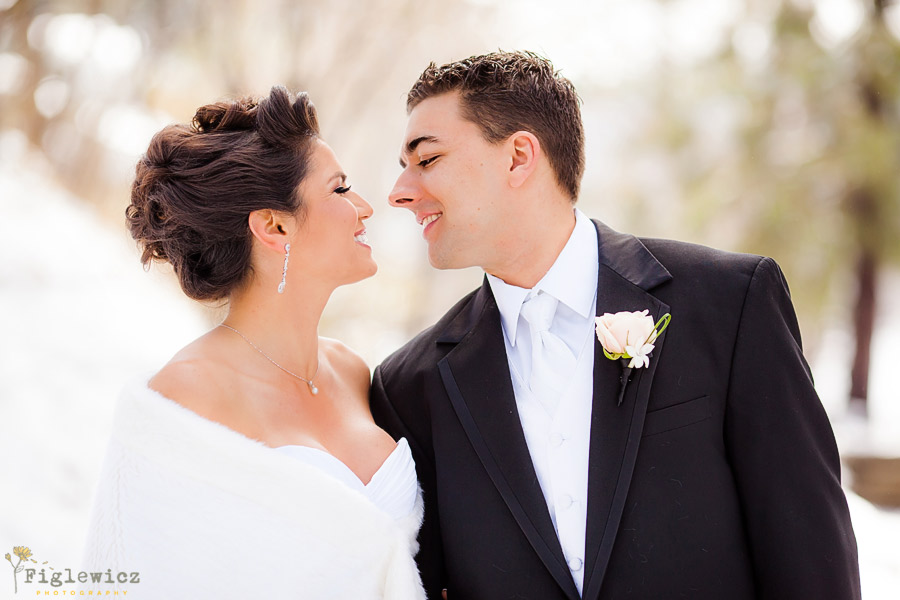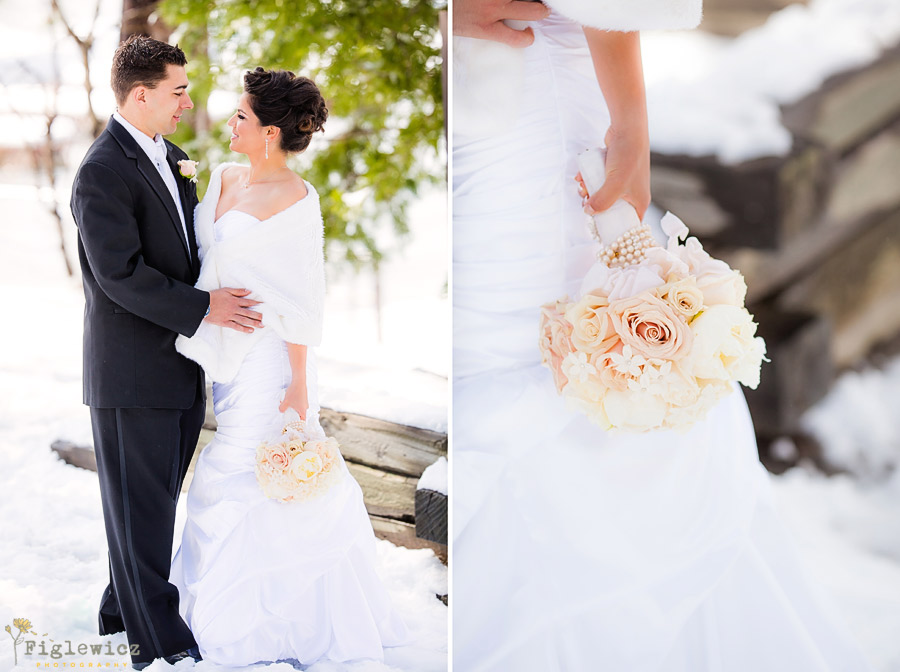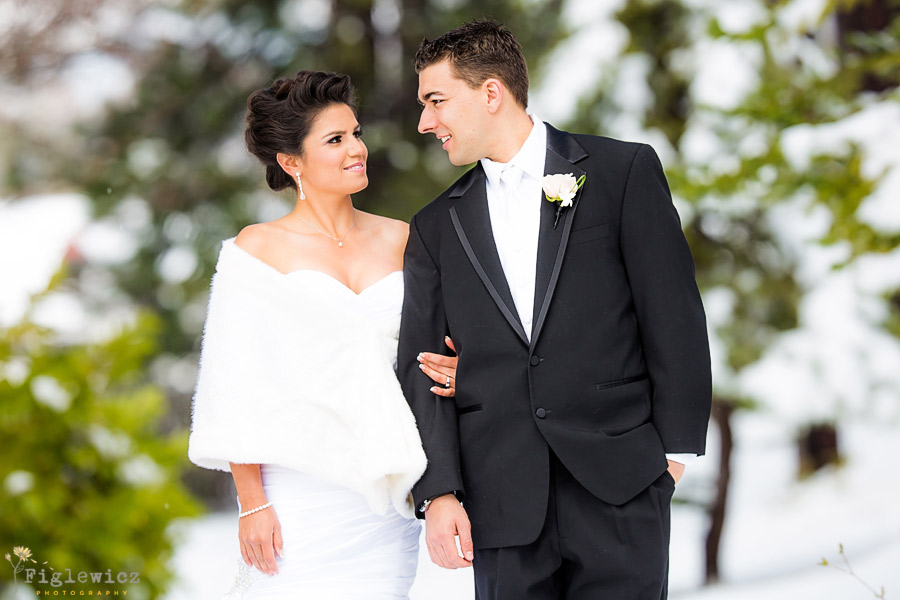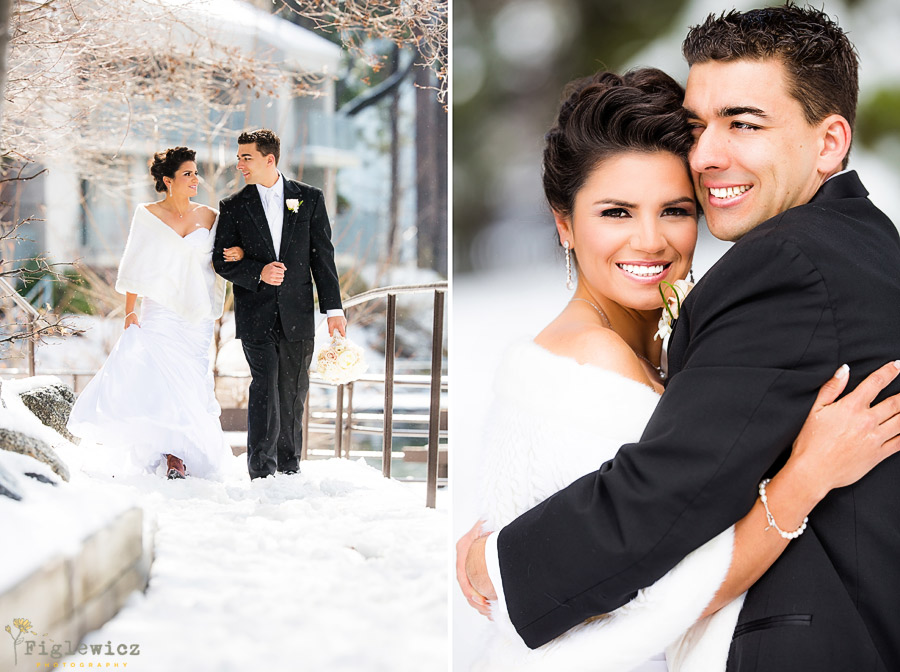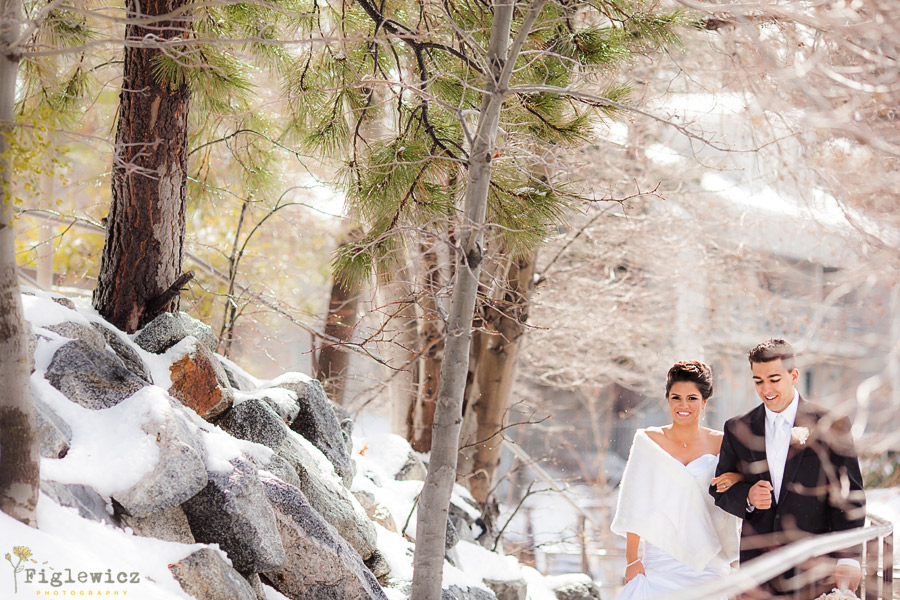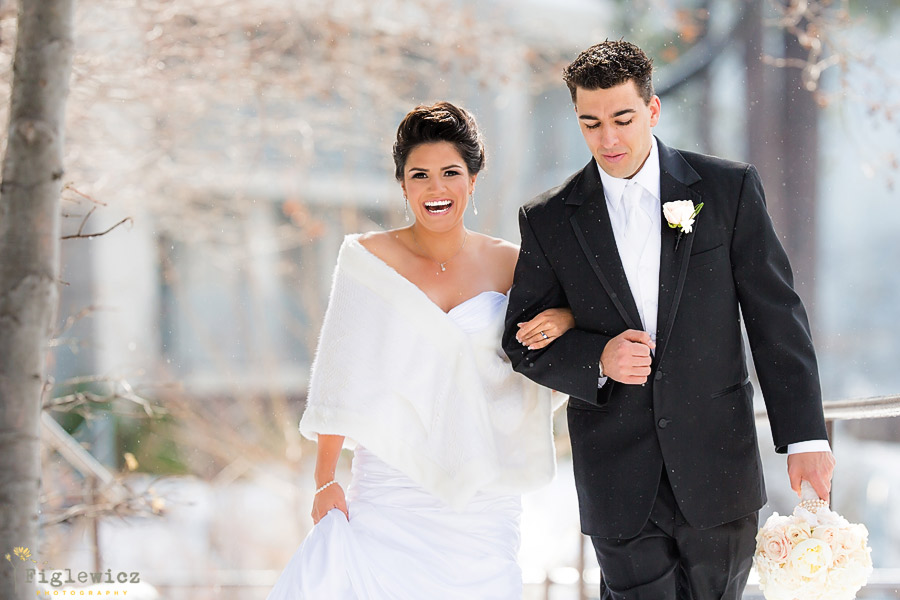 I love this shot! It wasn't snowing anymore, but the snow was falling from the trees! Priscilla was so happy.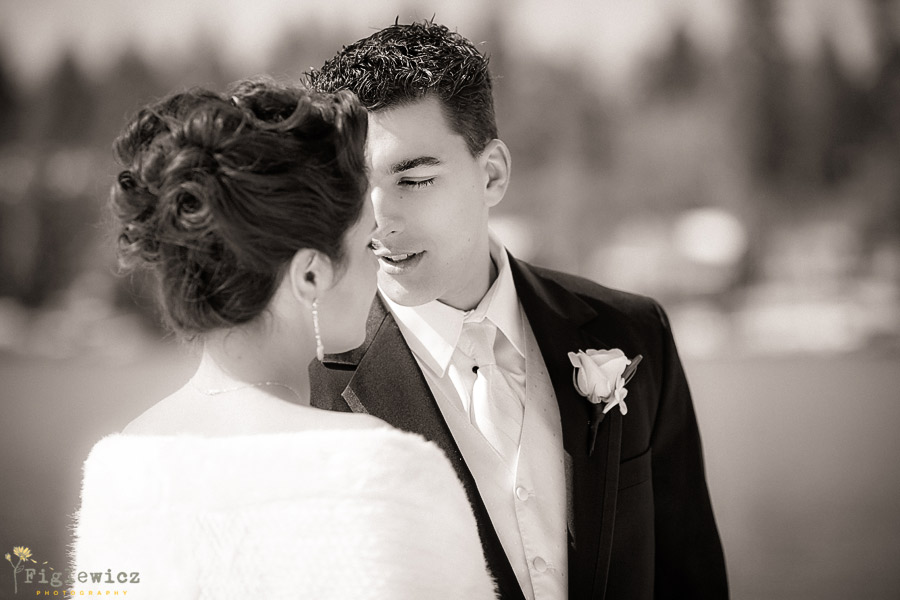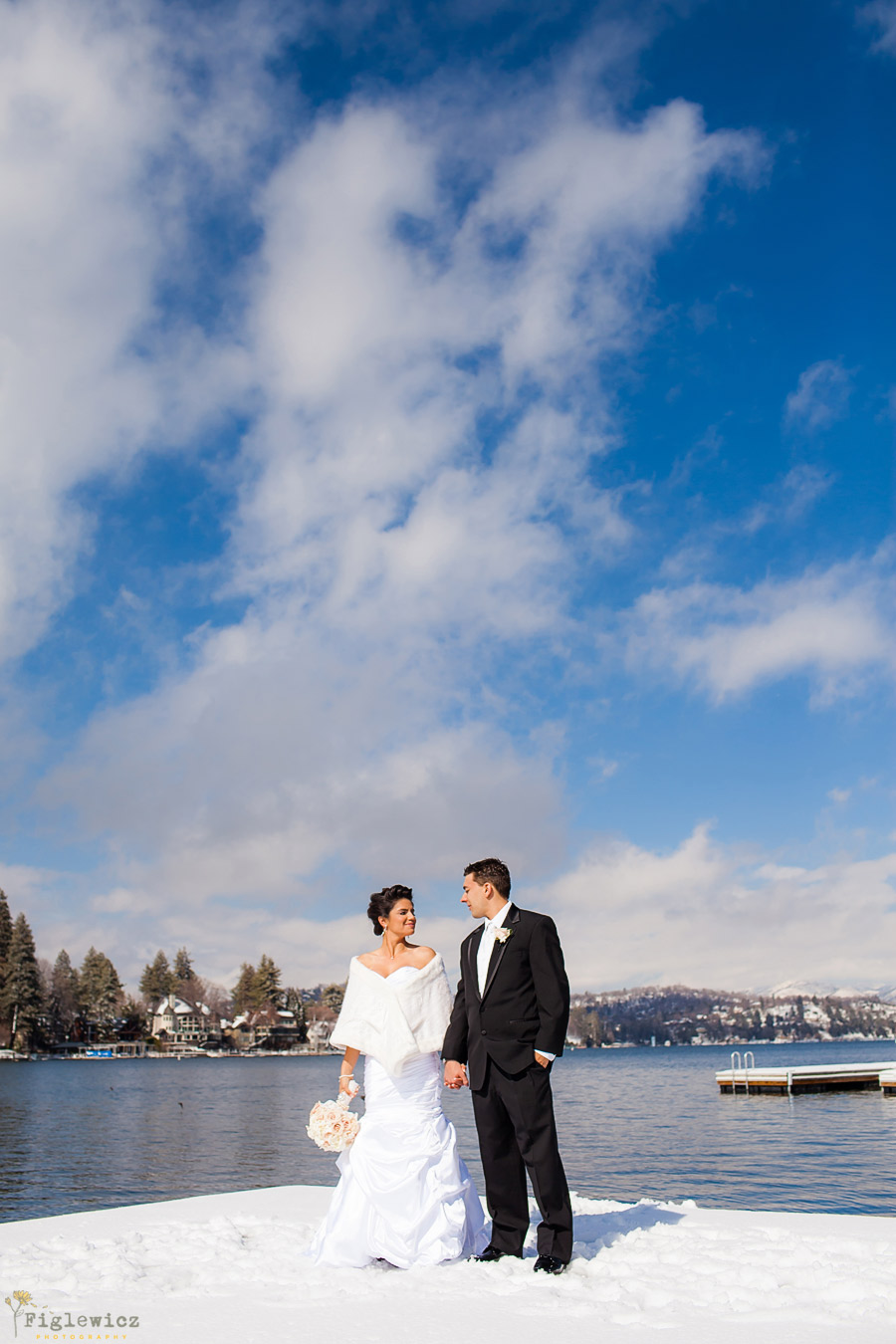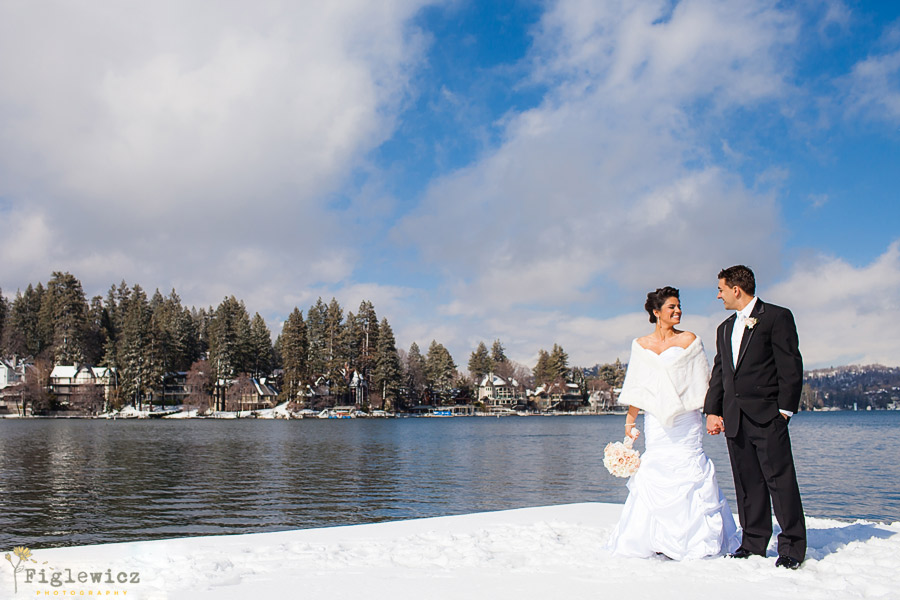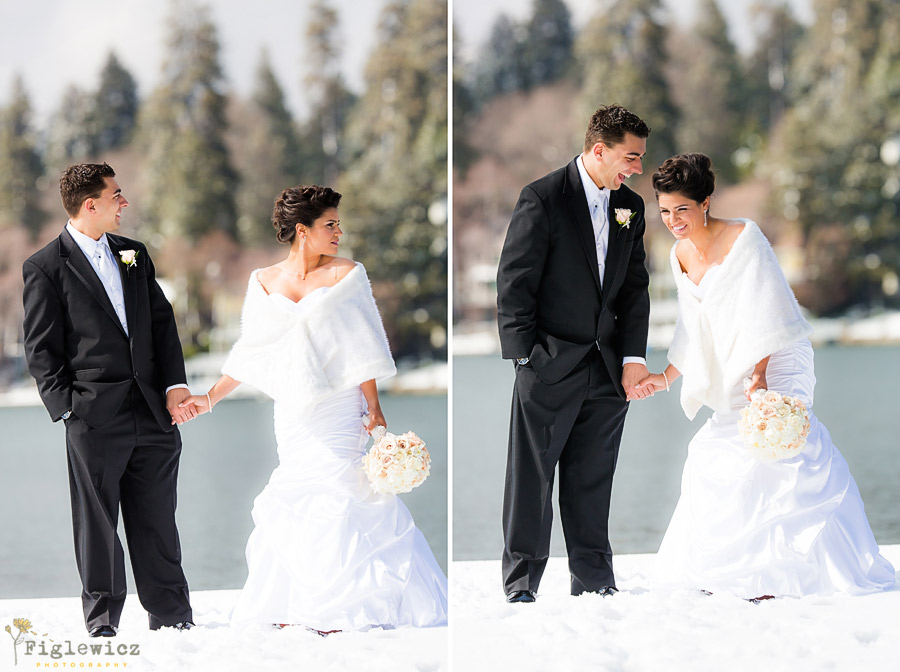 The sun was so bright and they couldn't keep their eyes open… but I love these laughing shots.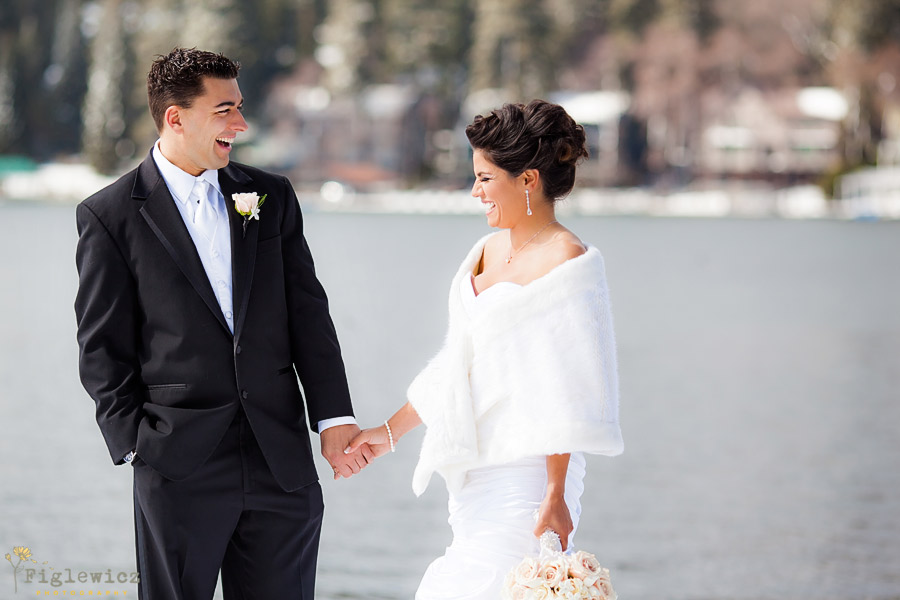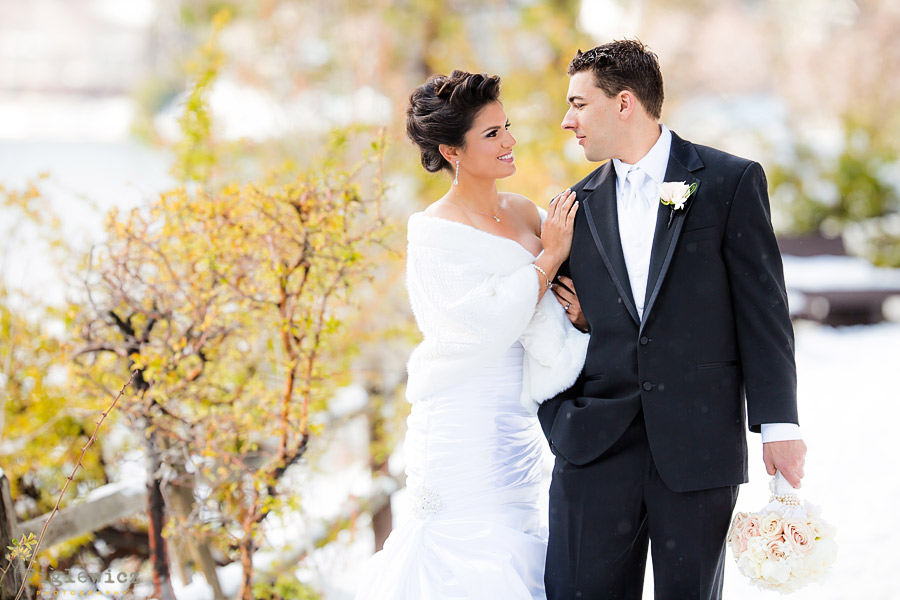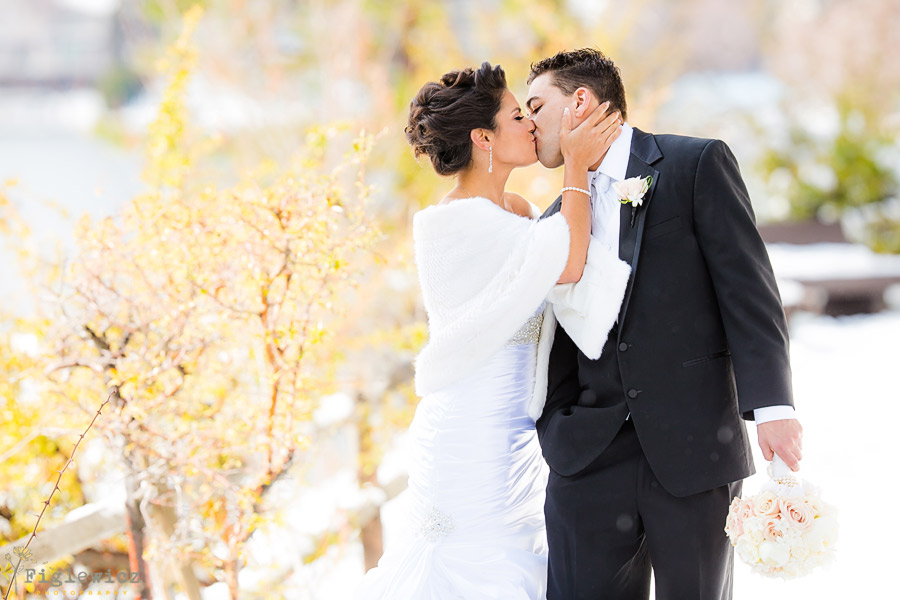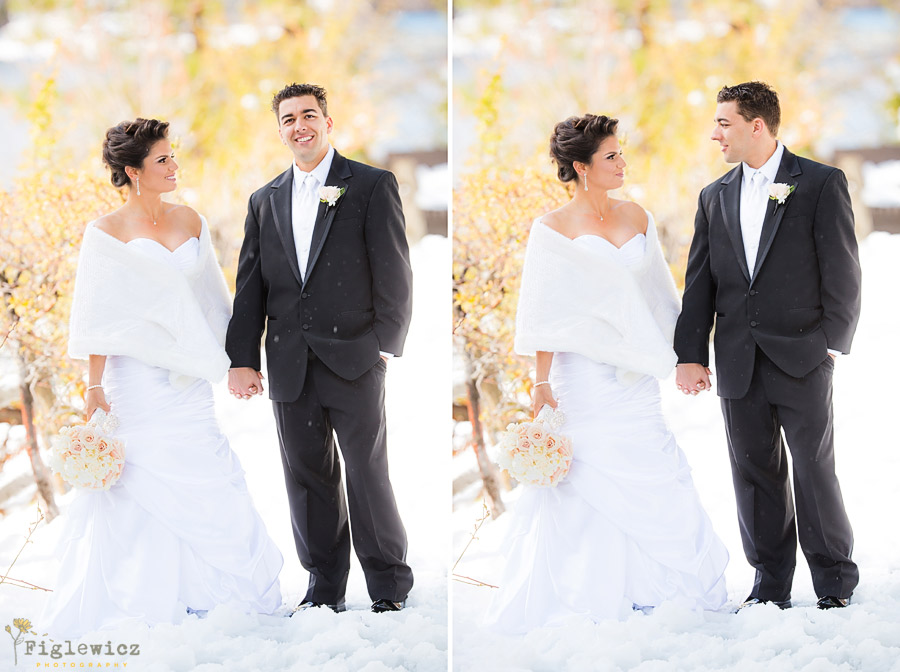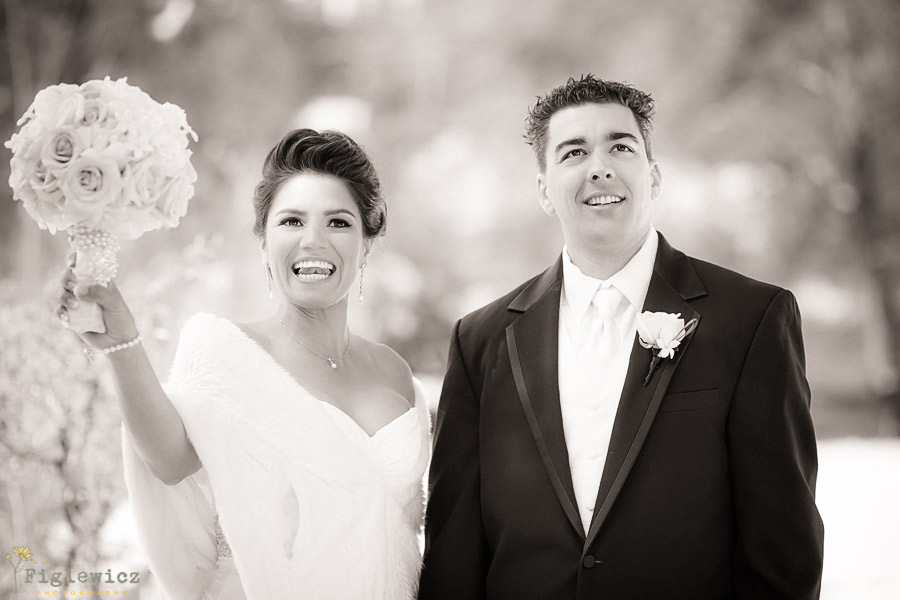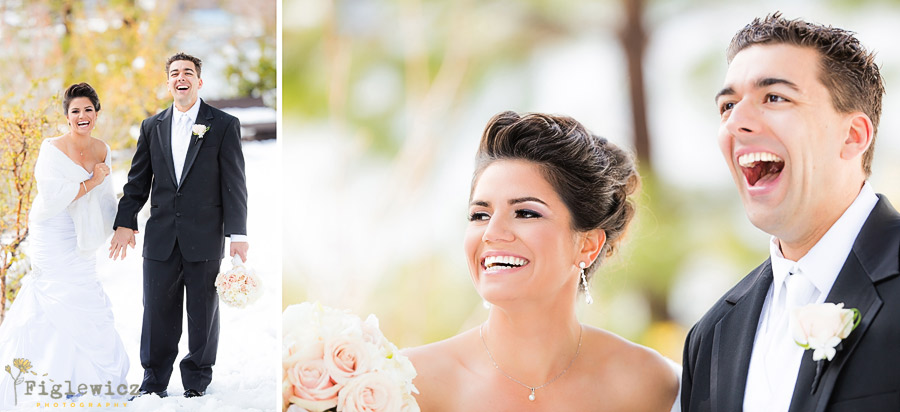 Their bridal party hiked all the way down the hill in the slushy snow… Priscilla and Chris were very entertained by it… luckily no one slipped.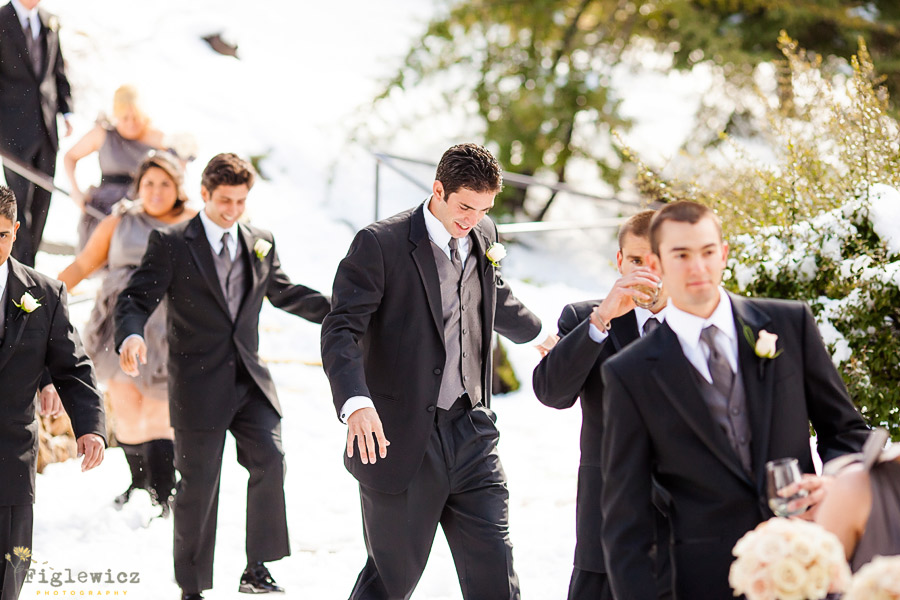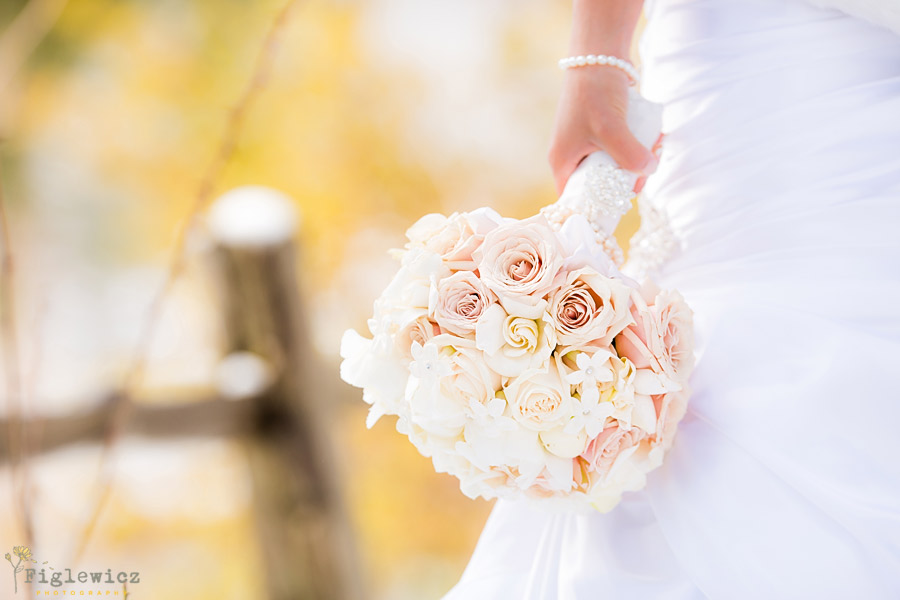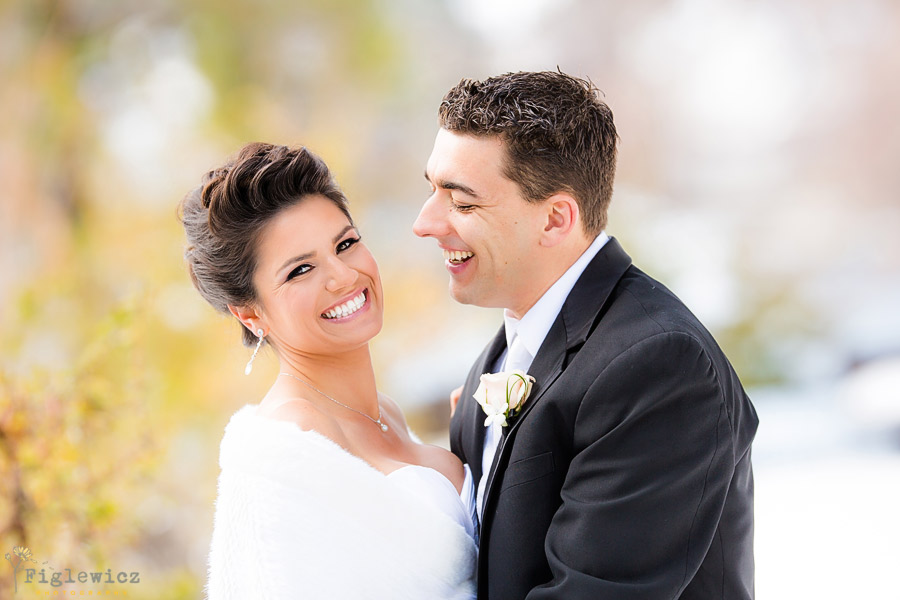 You guys are SO cute!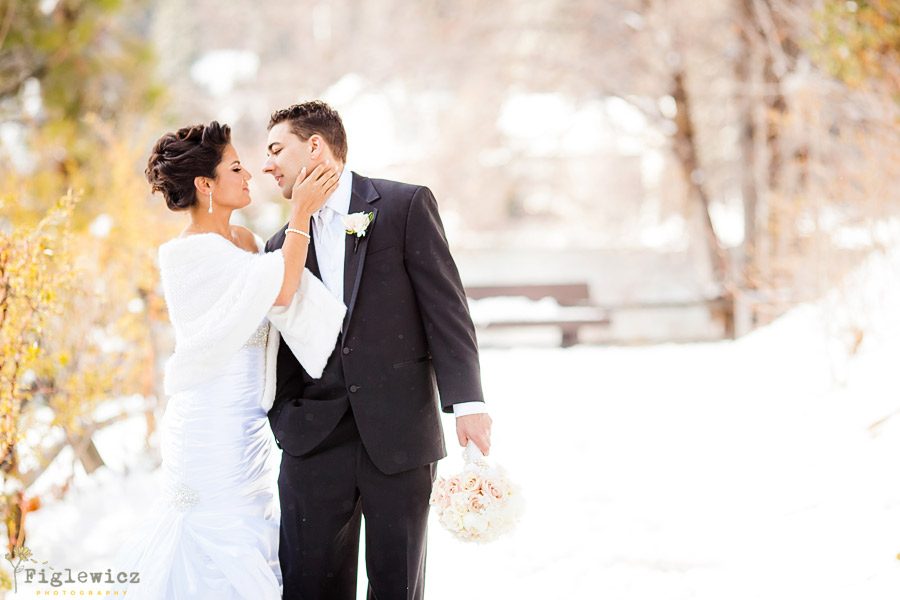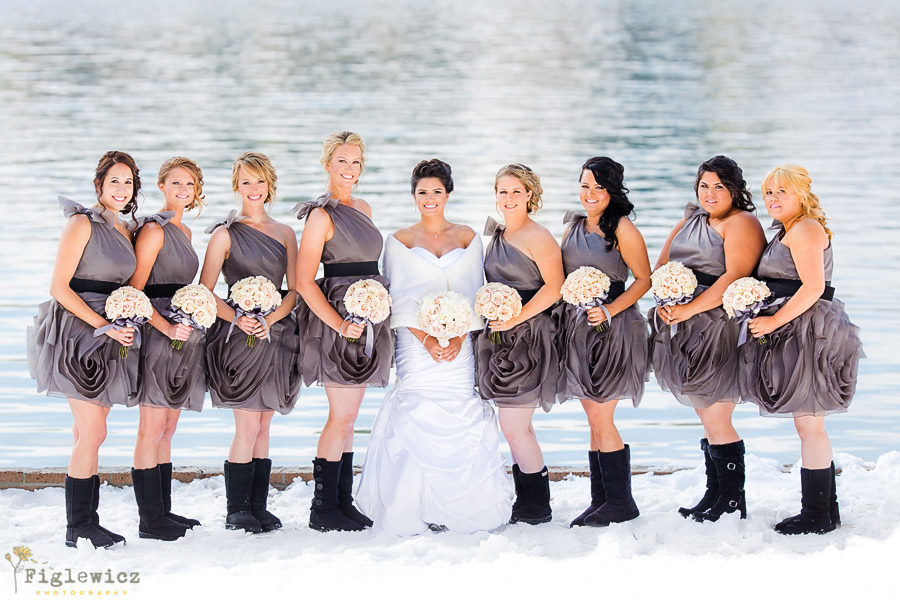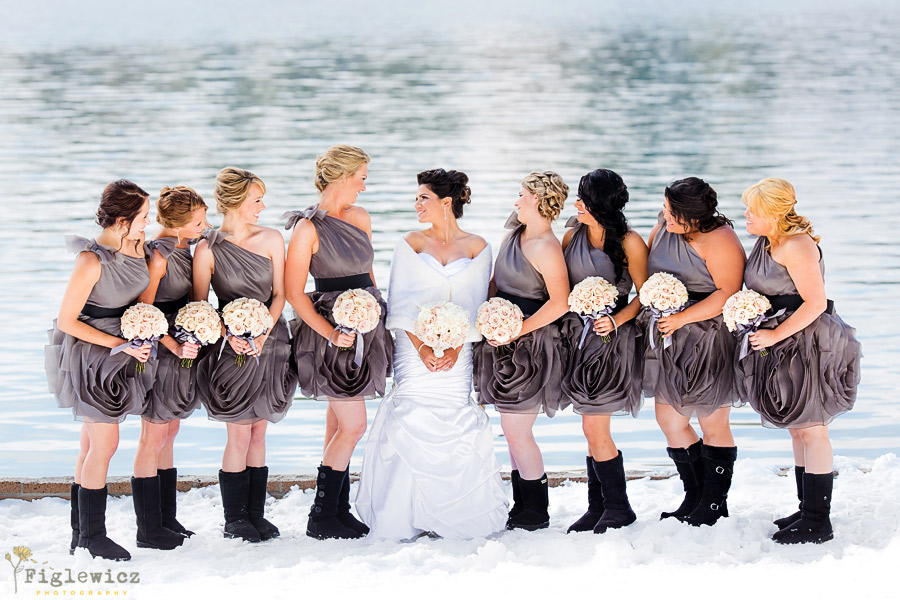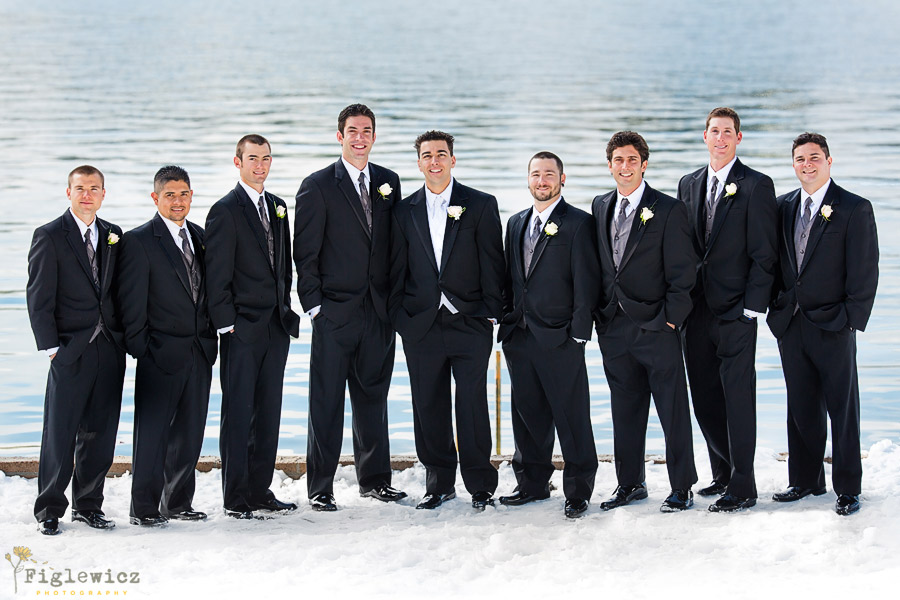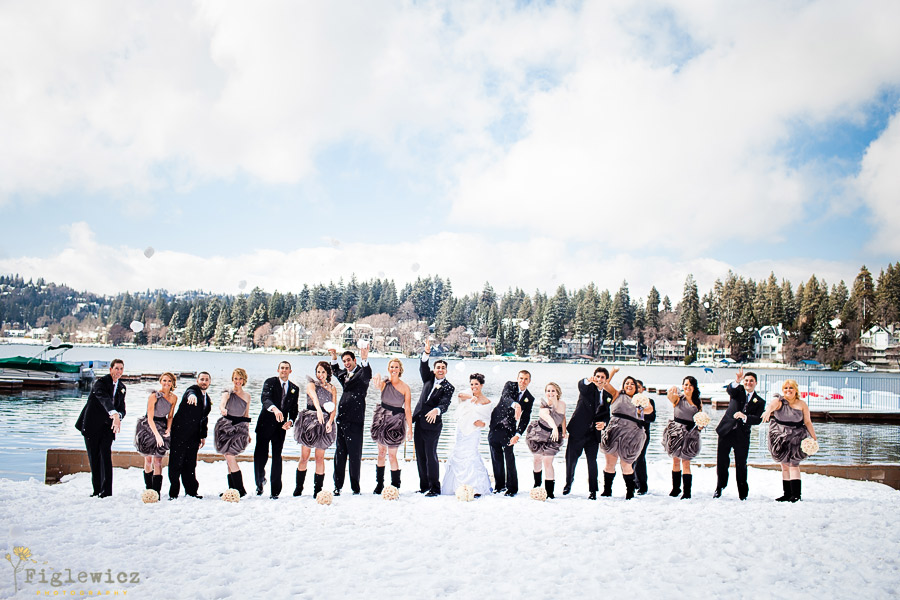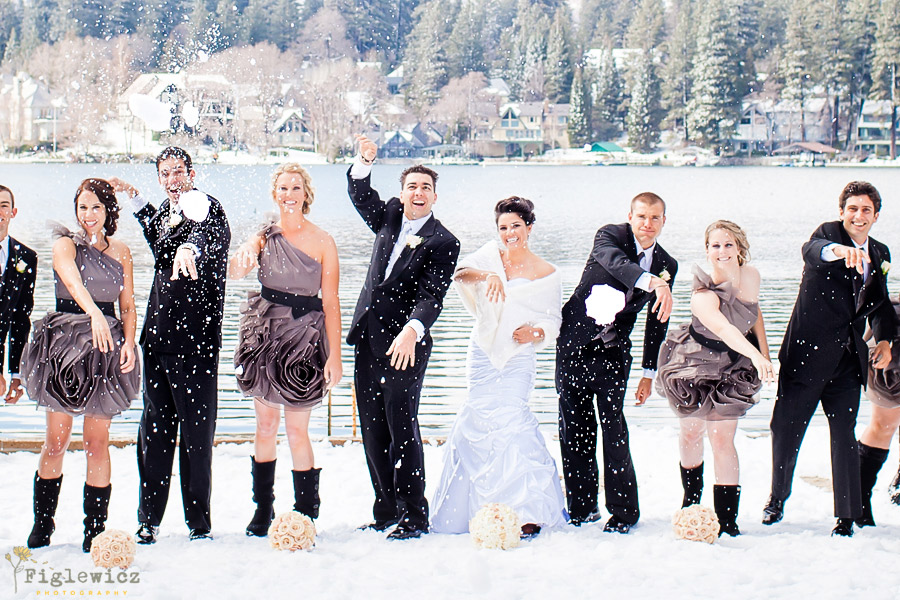 This one is my favorite!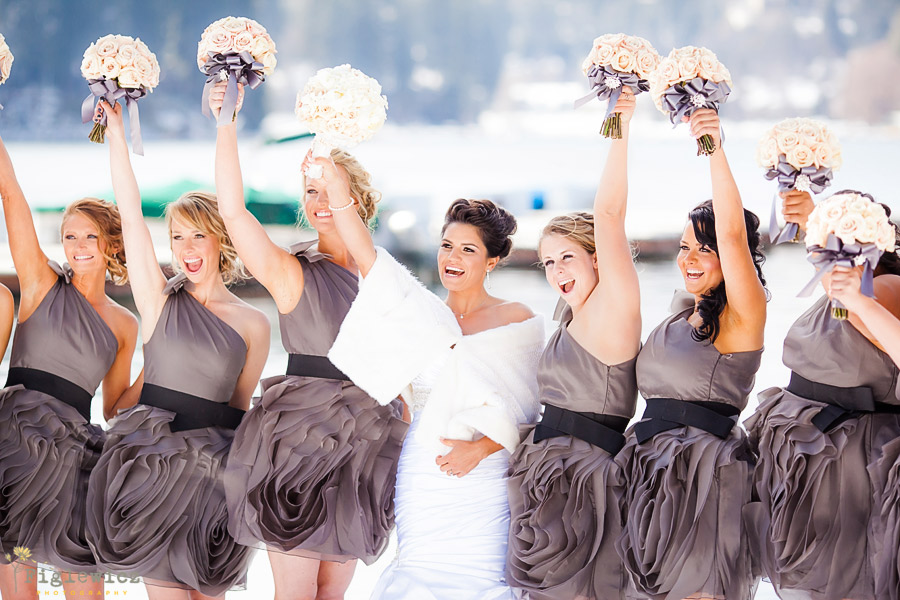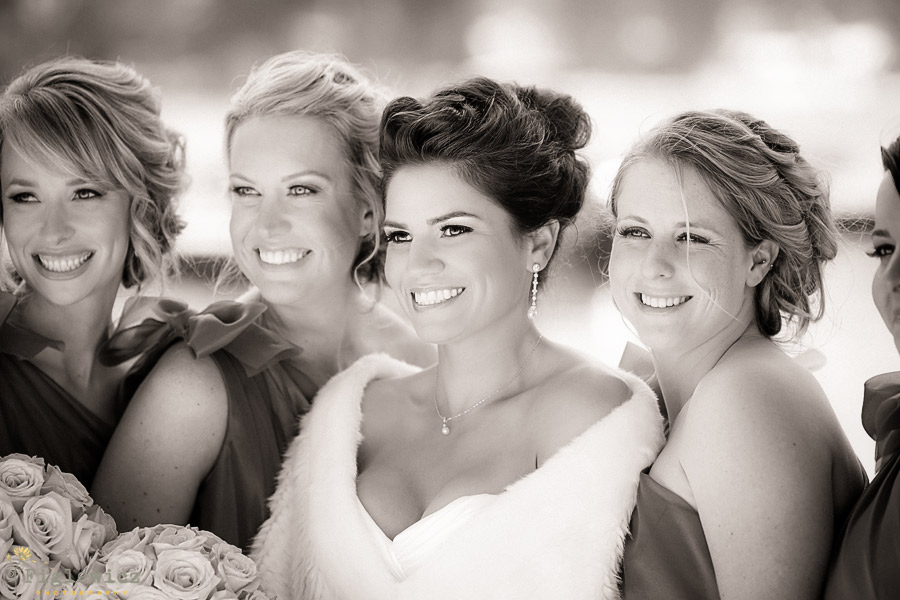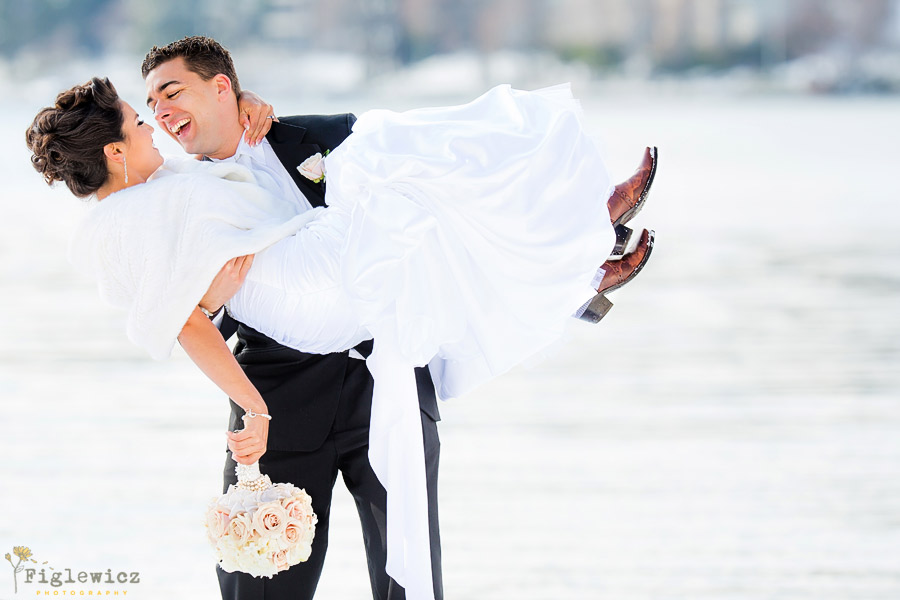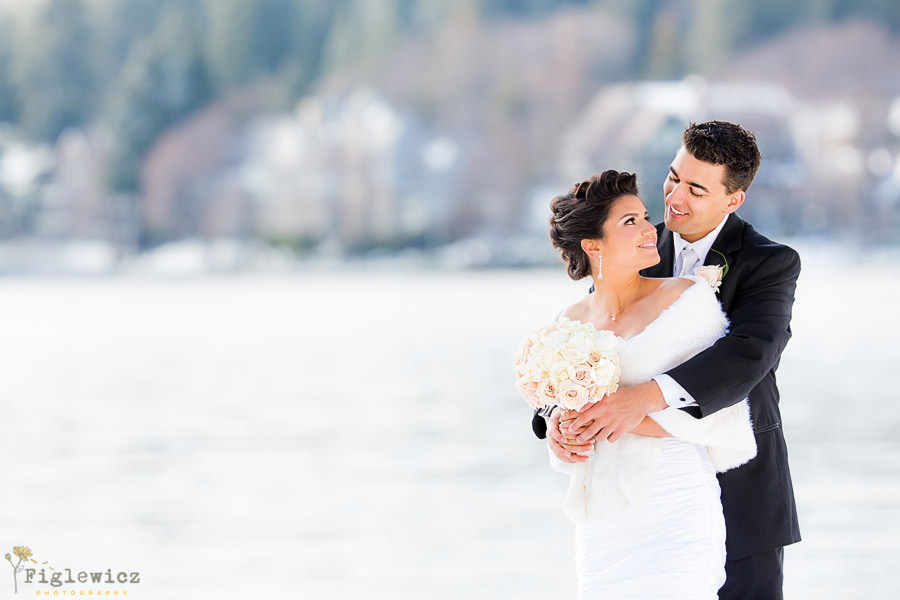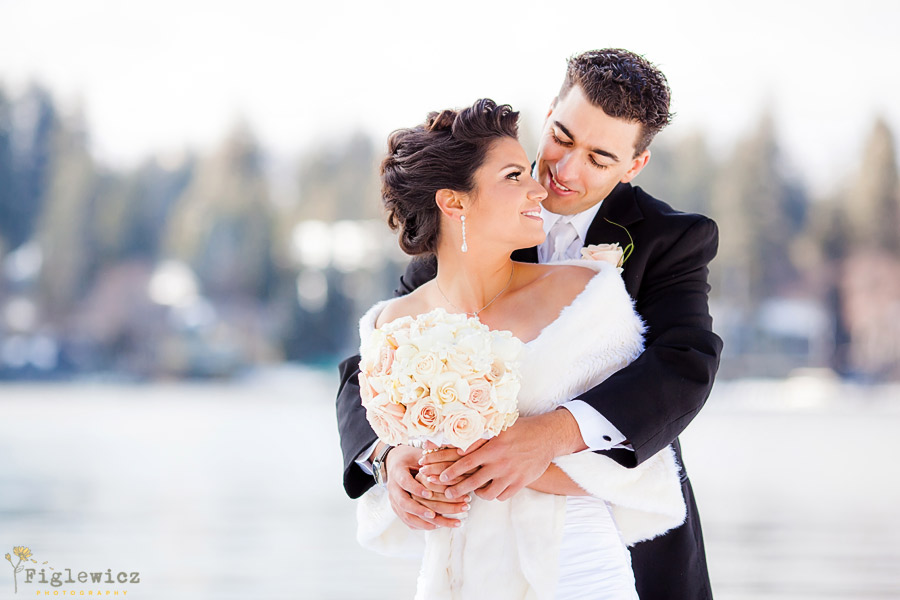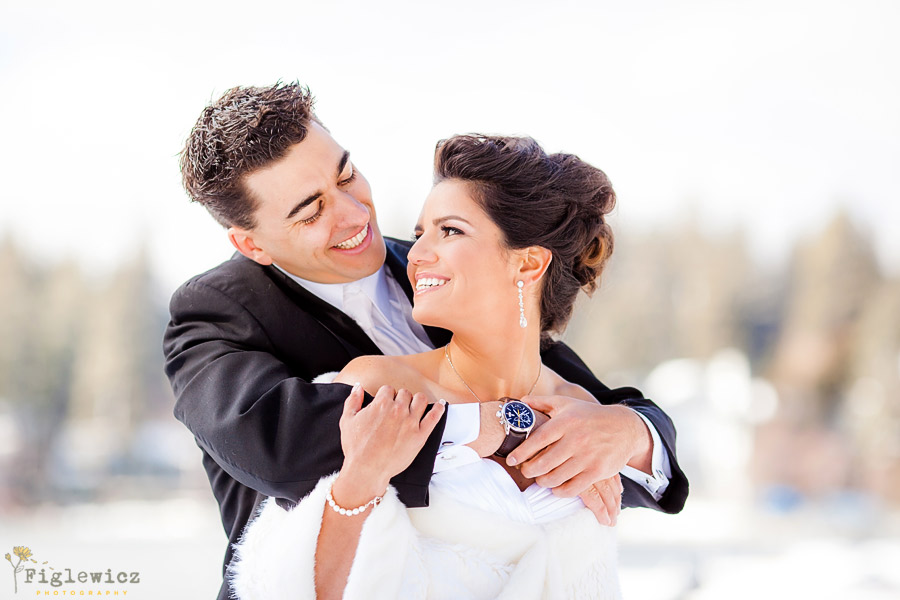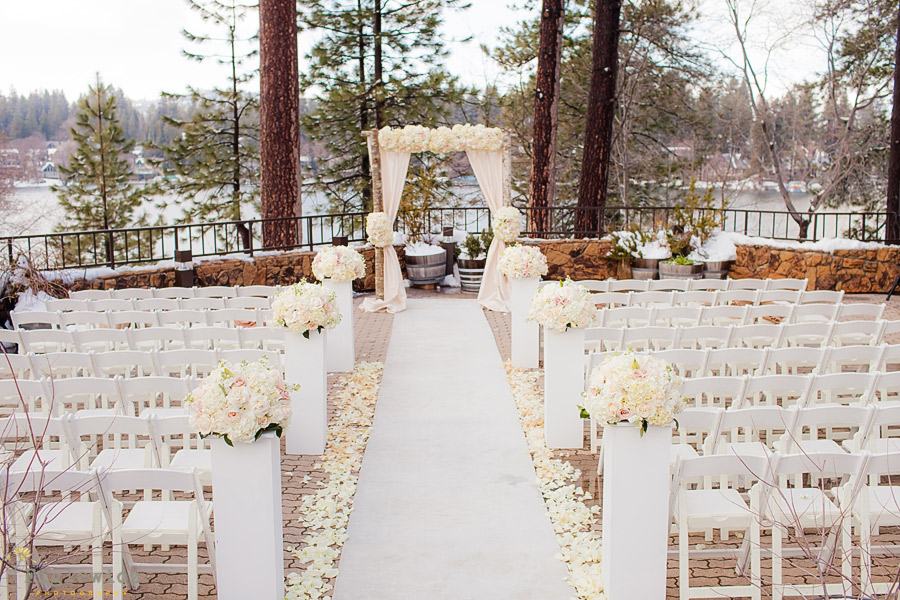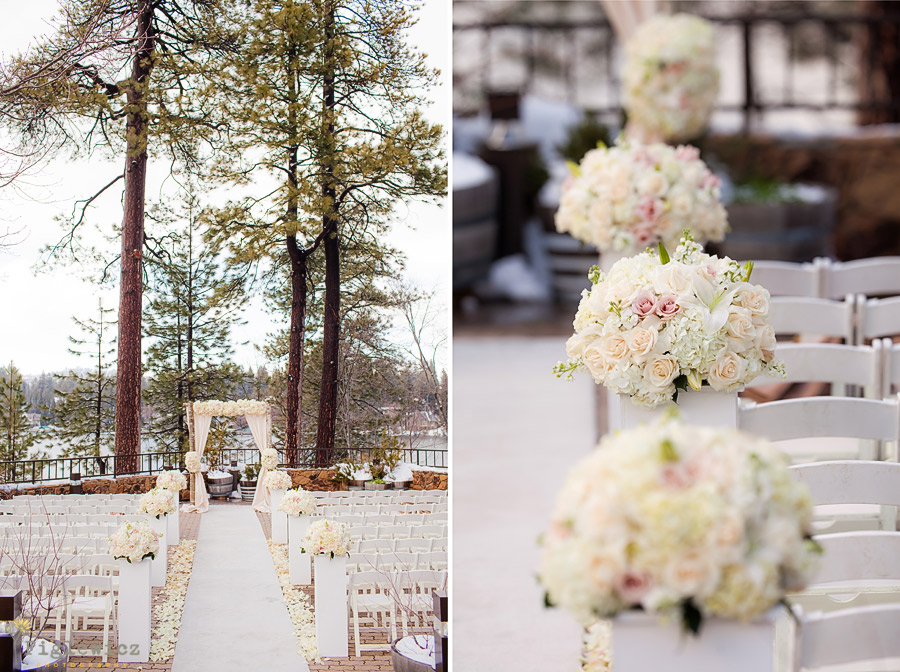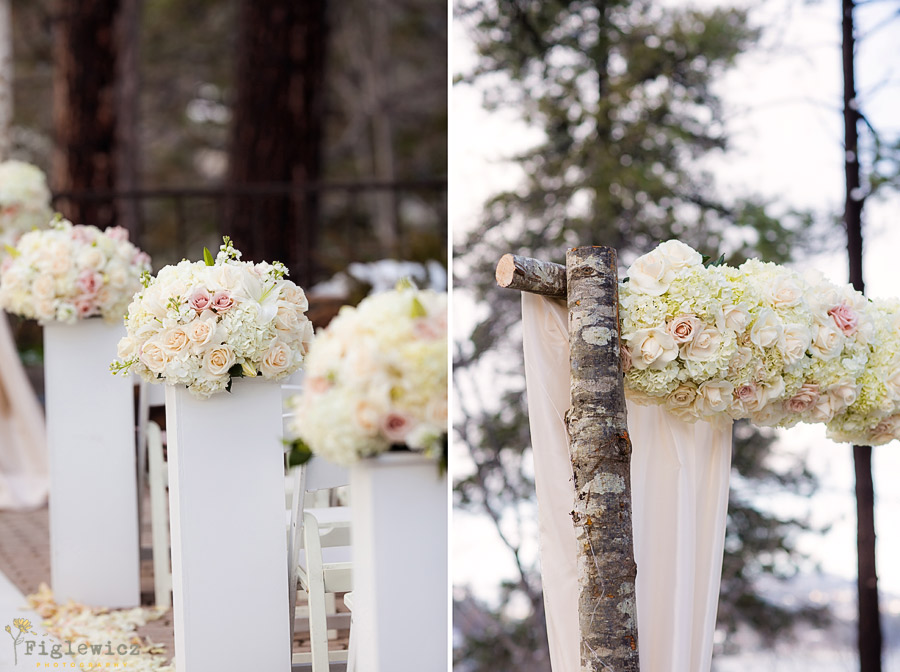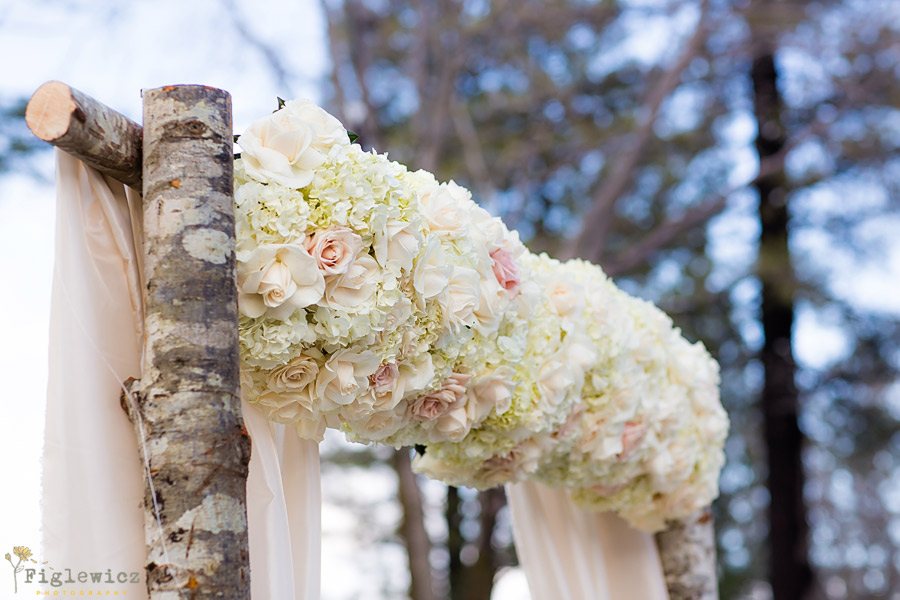 Celebrate did an amazing job with all the flowers.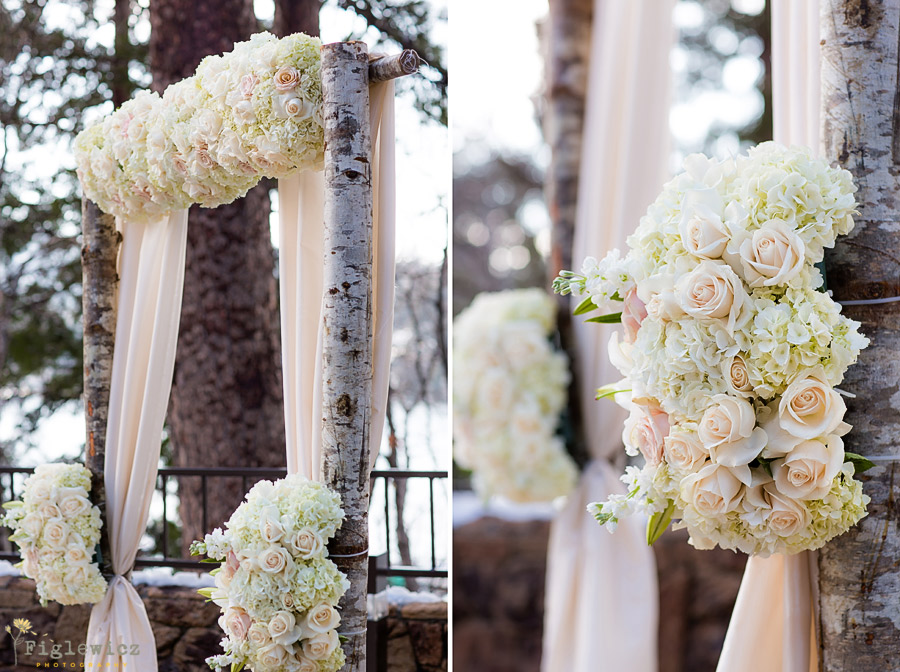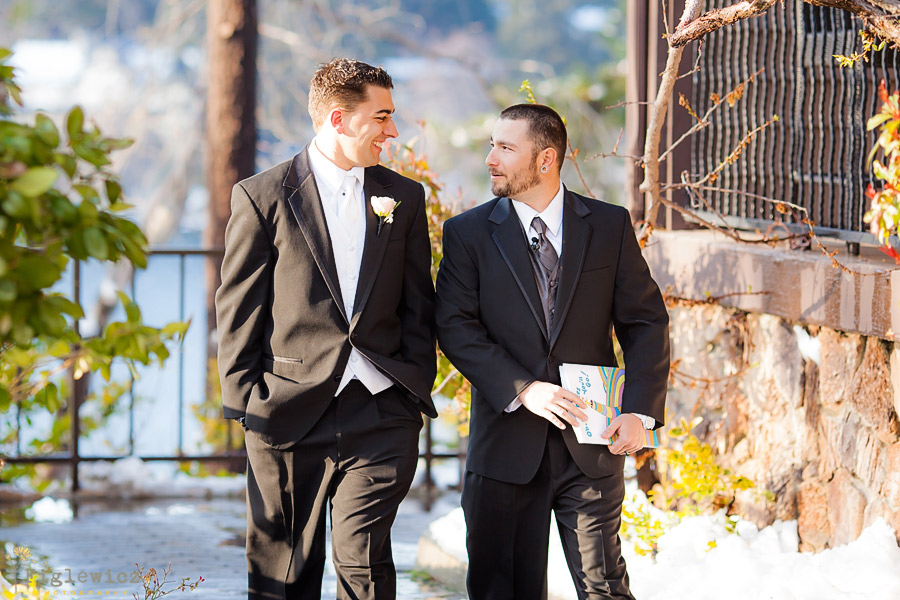 Chris and Adrian, you guys are so cute! I thought this was a good ending photo for part 2, check back tomorrow for part 3!
The awesome team that helped make Priscilla and Chris' wedding amazing!
Photography – Figlewicz Photography
Coordinator – Tricia Dahlgren Events
Ceremony & Reception – Lake Arrowhead Resort and Spa / Lisa Fleming
Video – Matrimony Films
Flowers – Celebrate
DJ – SOS Entertainment
Photo Booth – Life in Proofs
Dress – Cruz's Bridal
Hair – Garrett Markenson Coiffure
Make-Up – Double Take Make Up Artistry
Officiant – Adrian Matsumoto
And of course all the family and friends that helped with every detail!