I am so excited to share this wedding with everyone! Chris and Priscilla planned an amazing wedding at the Lake Arrowhead Resort and Spa. Casey and I left our house super early and headed for the mountains. We knew it had snowed the night before, but we did not anticipate a winter wonderland. The whole drive up I kept saying this is so fun!  Priscilla had been hoping for snow and she got it…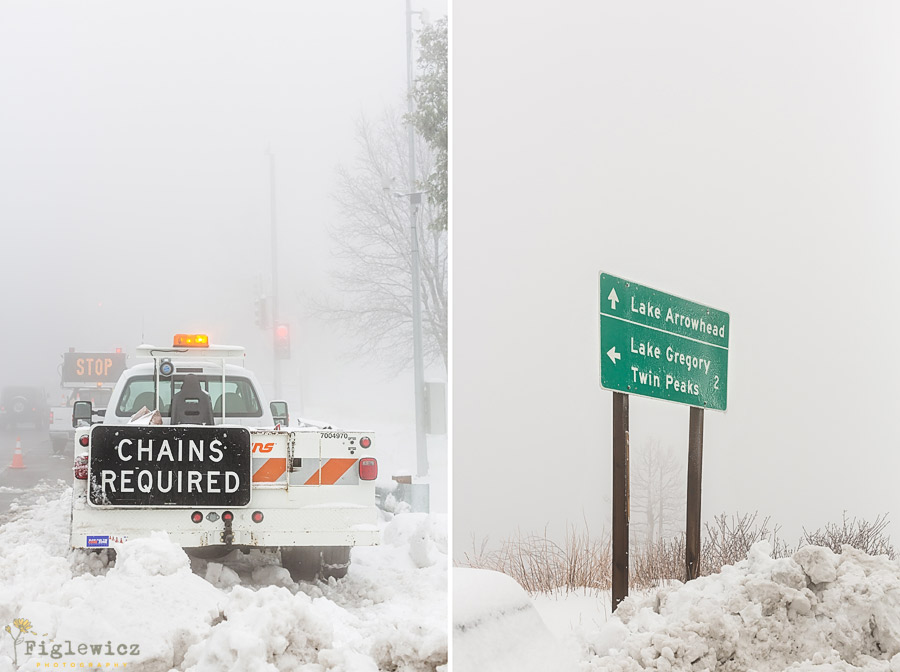 Luckily Casey bought chains the day before.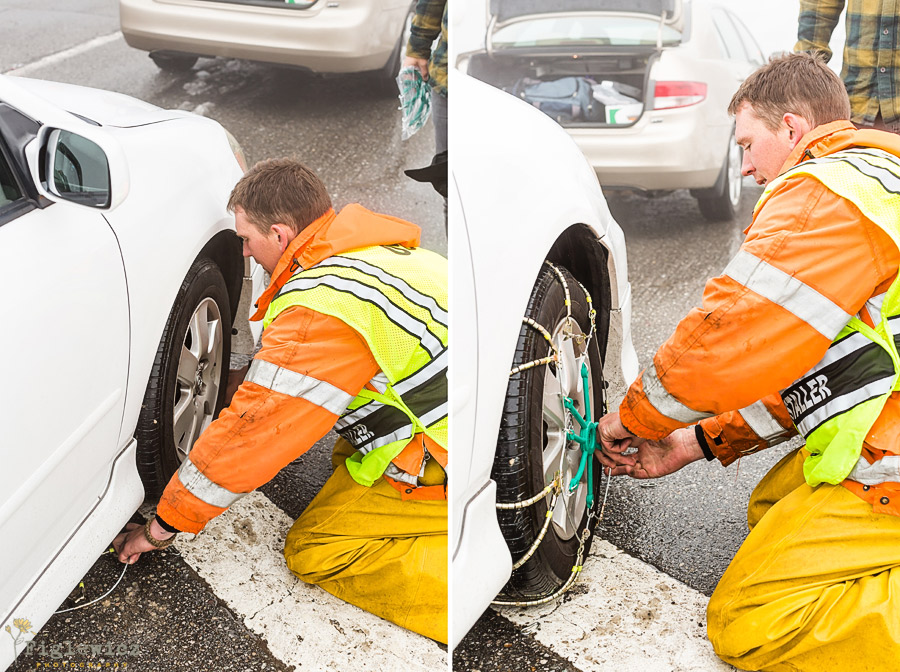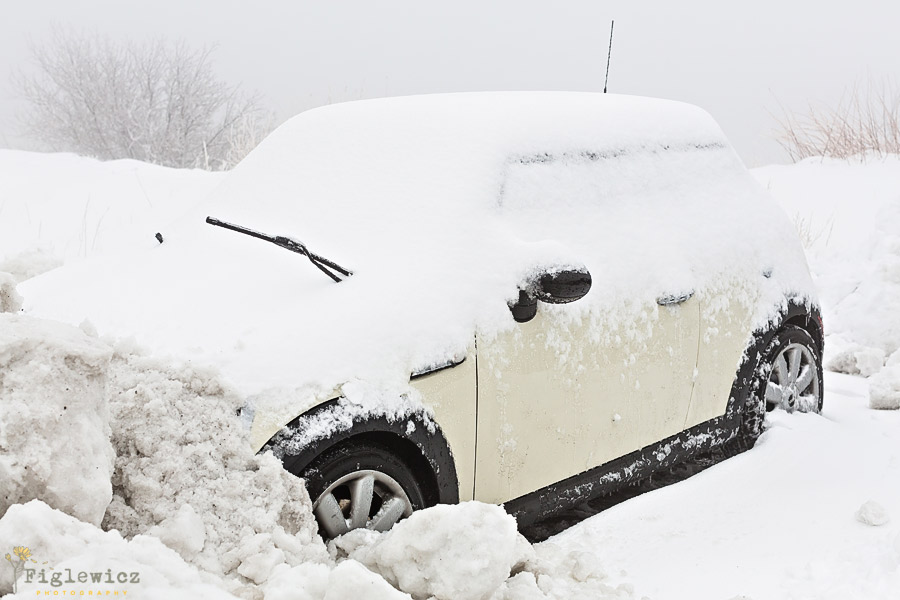 This car was still stuck in the snow when we were headed home the following day.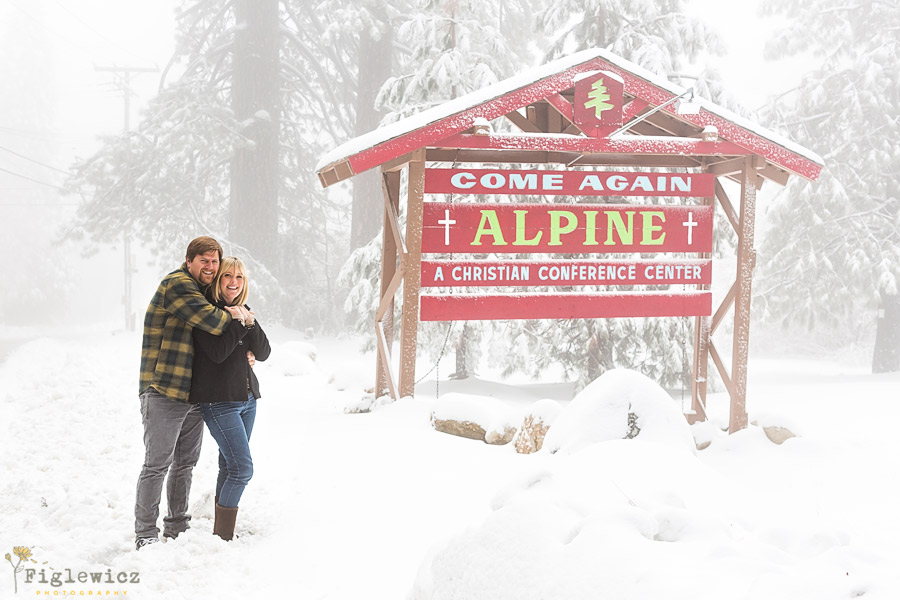 We had to stop by Alpine! The summer we started dating 12 years ago we were both youth leaders at this camp.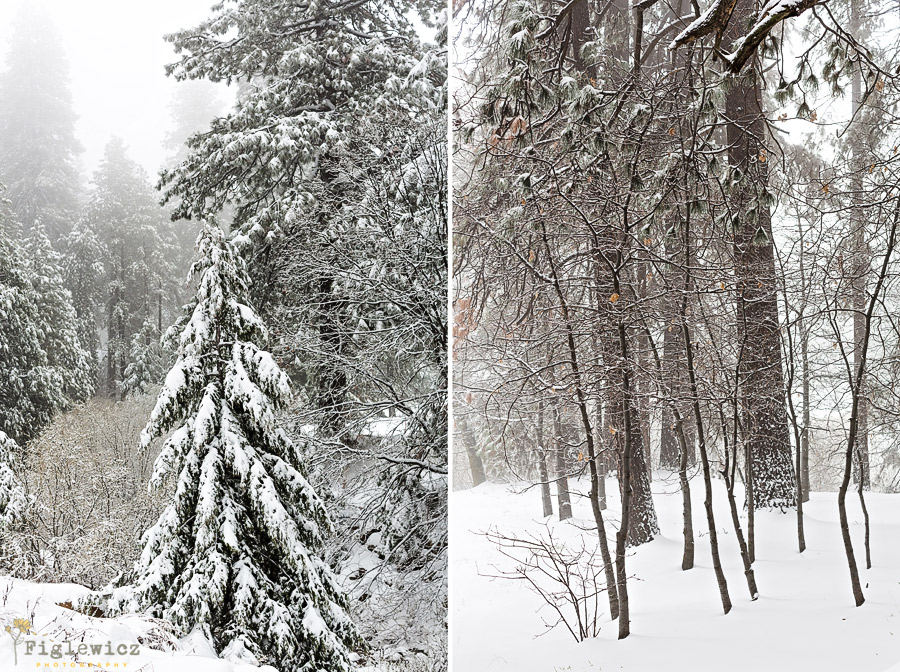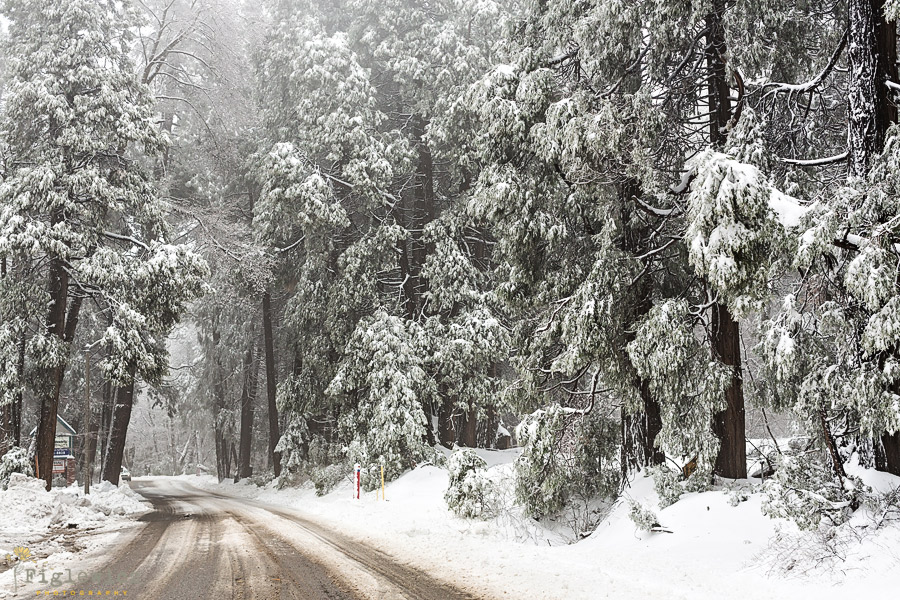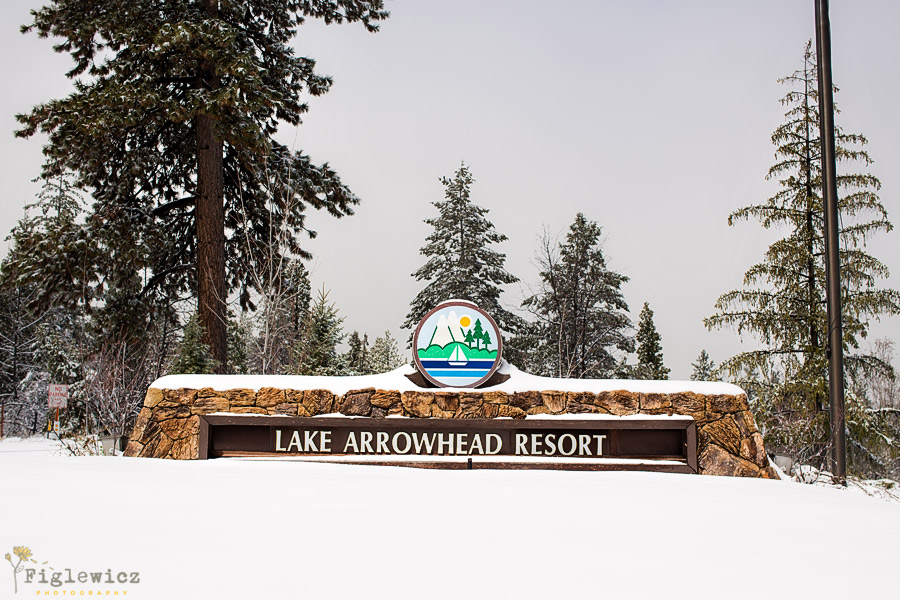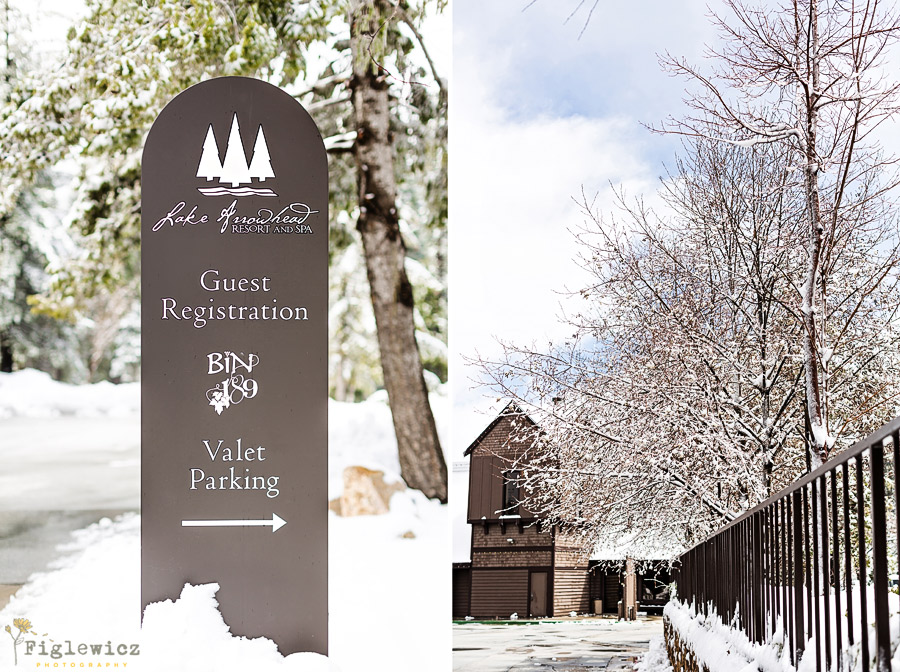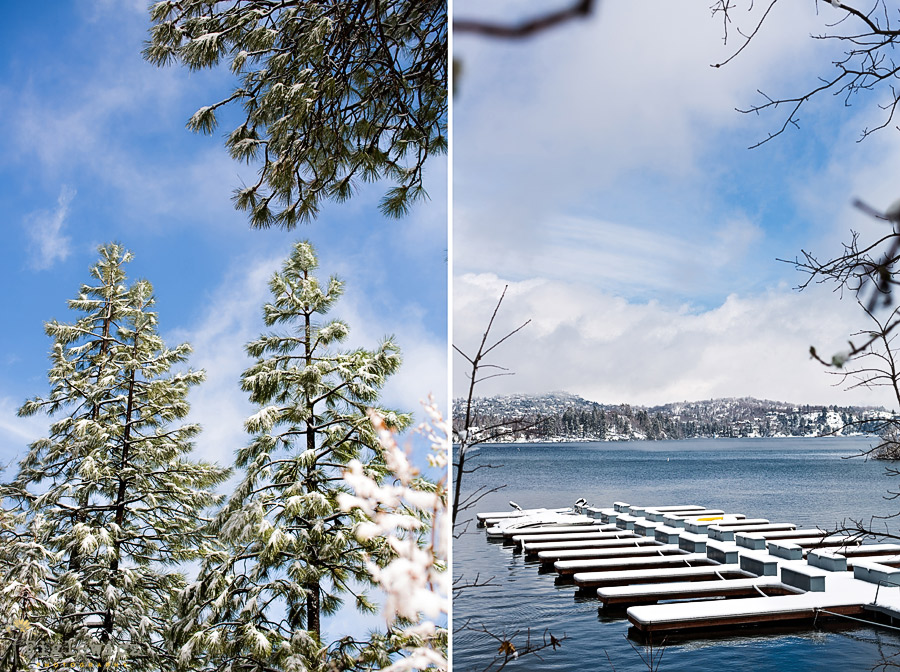 Lake Arrowhead is beautiful!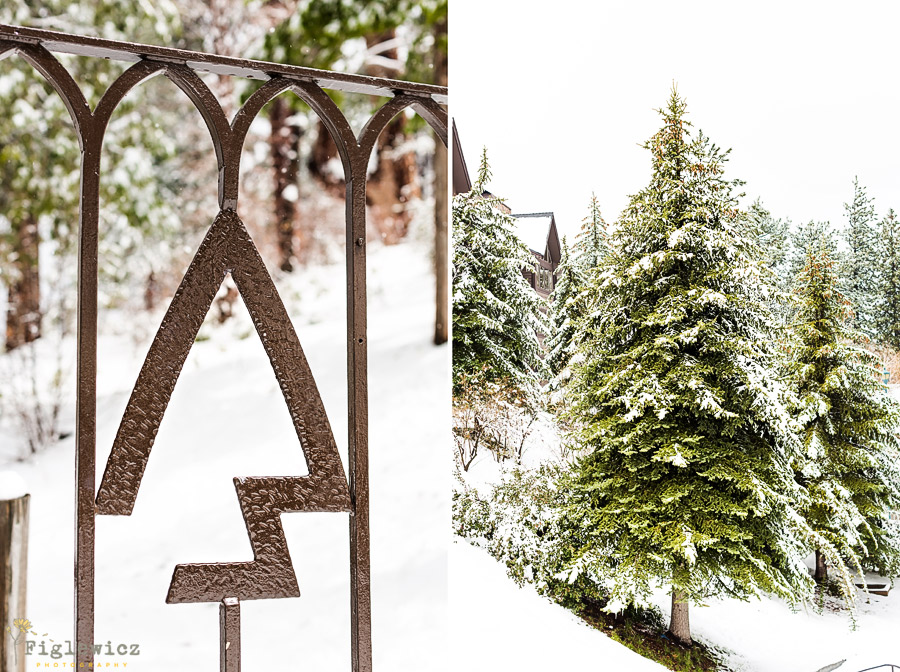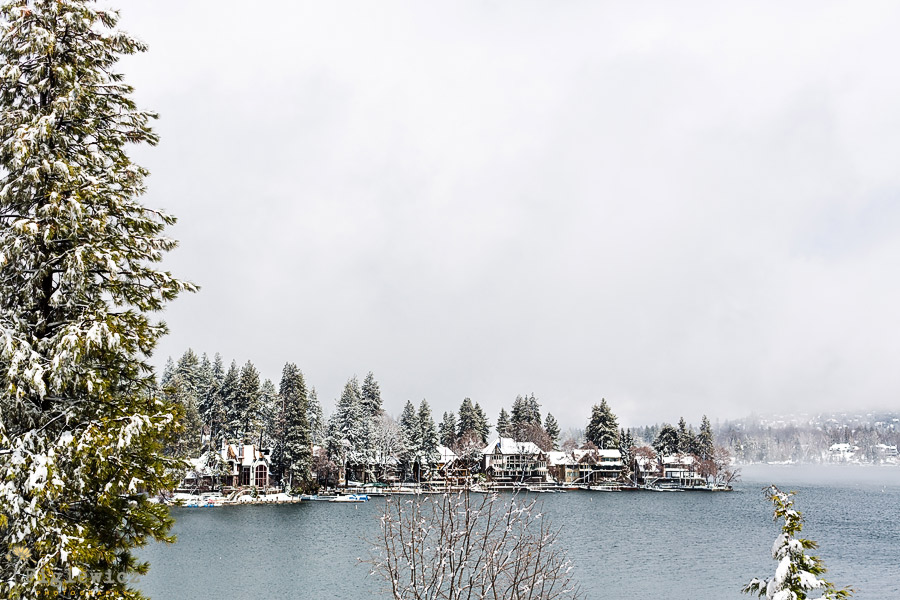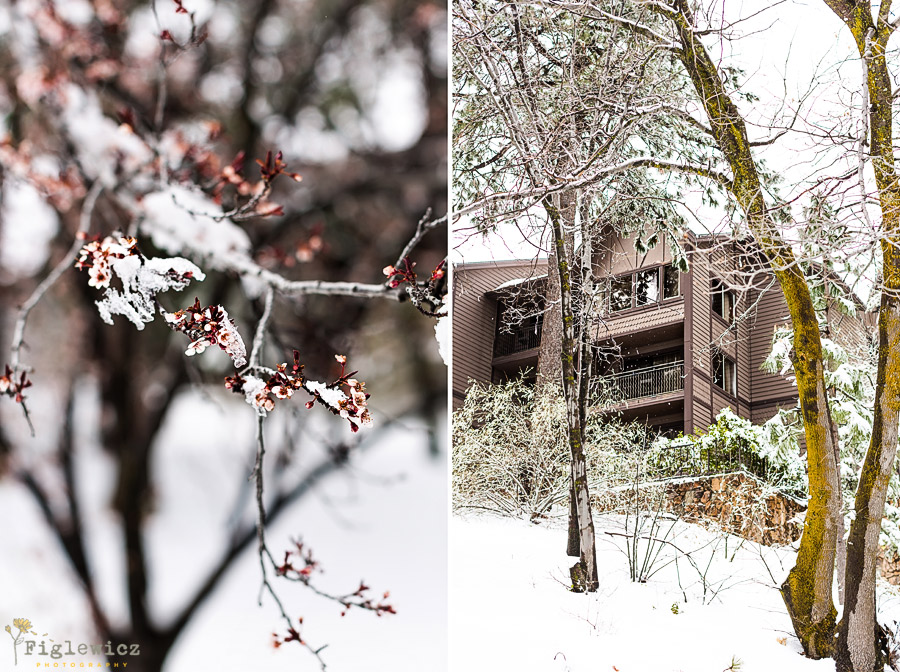 This tree was covered with blossoms and snow!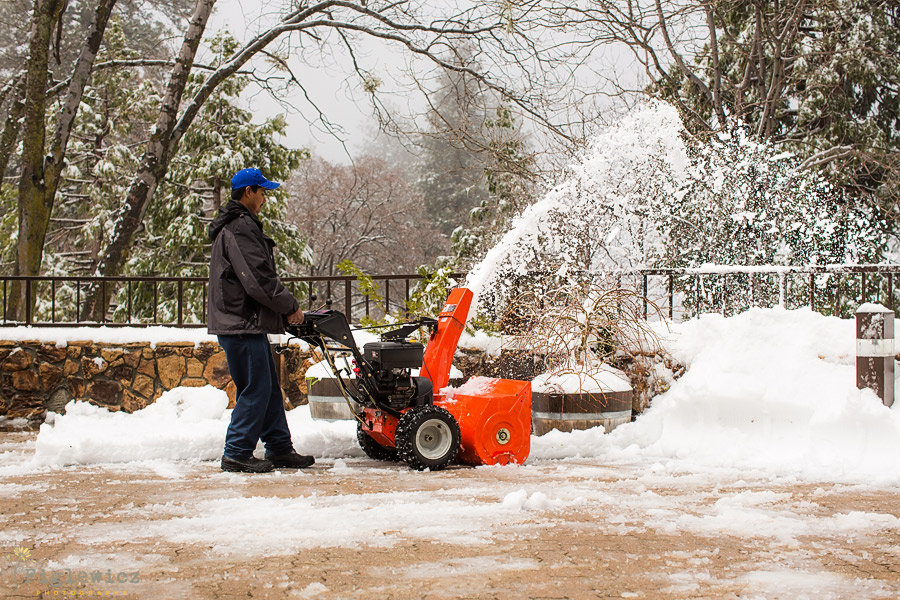 Snow blowing the ceremony spot.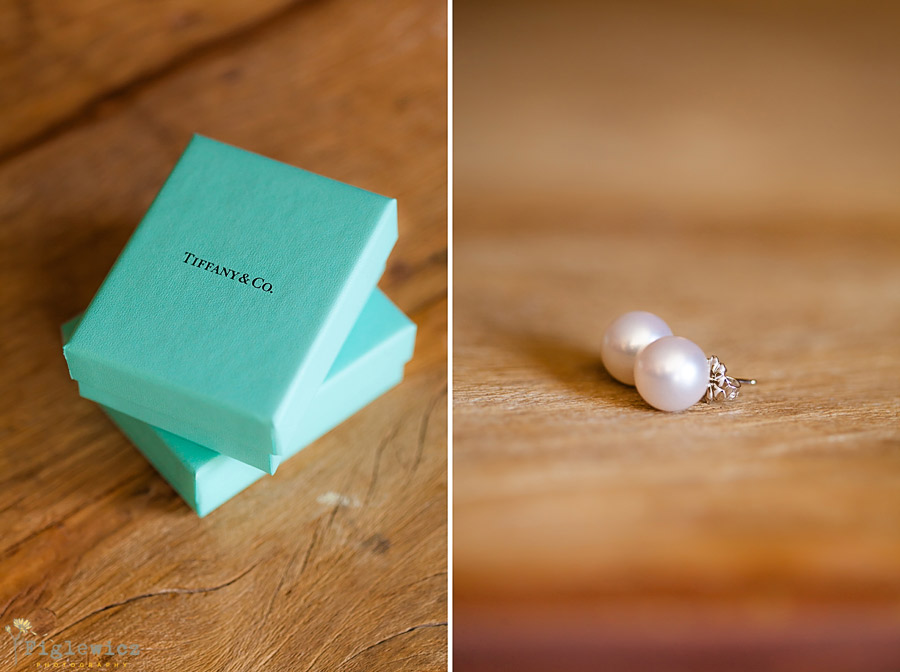 Chris gave Priscilla these beautiful gifts.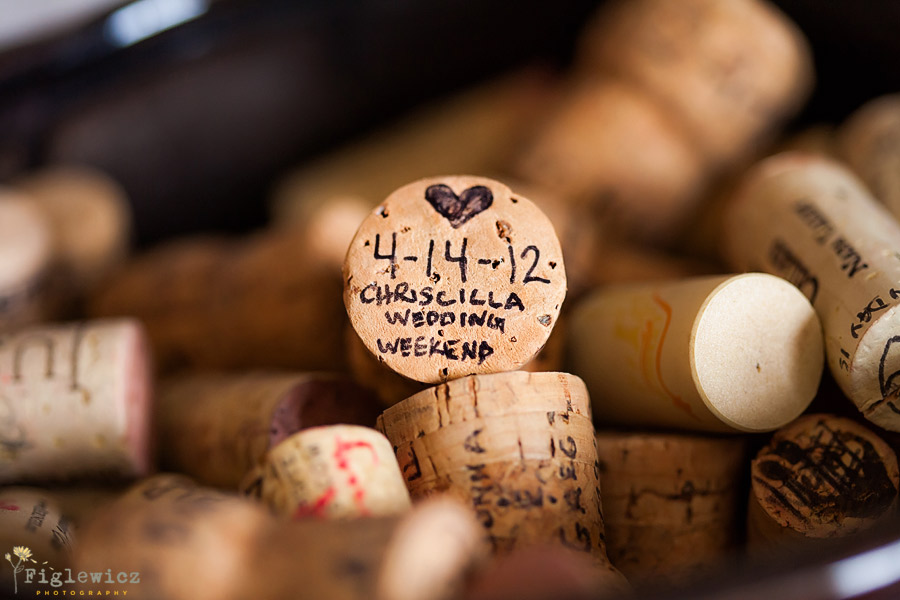 Every couple that gets married at the Lake Arrowhead Resort signs a cork and it stays in the room with all the others. Super cute!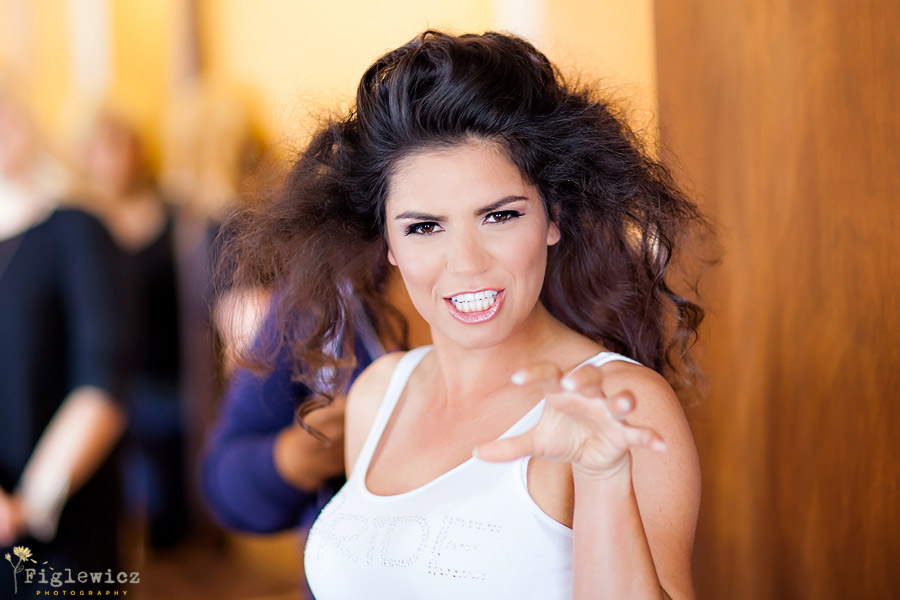 Priscilla I love you! You are so feisty and beautiful. Not every bride would have been so excited about snow in April! But you were a trooper and you embraced every moment of the day!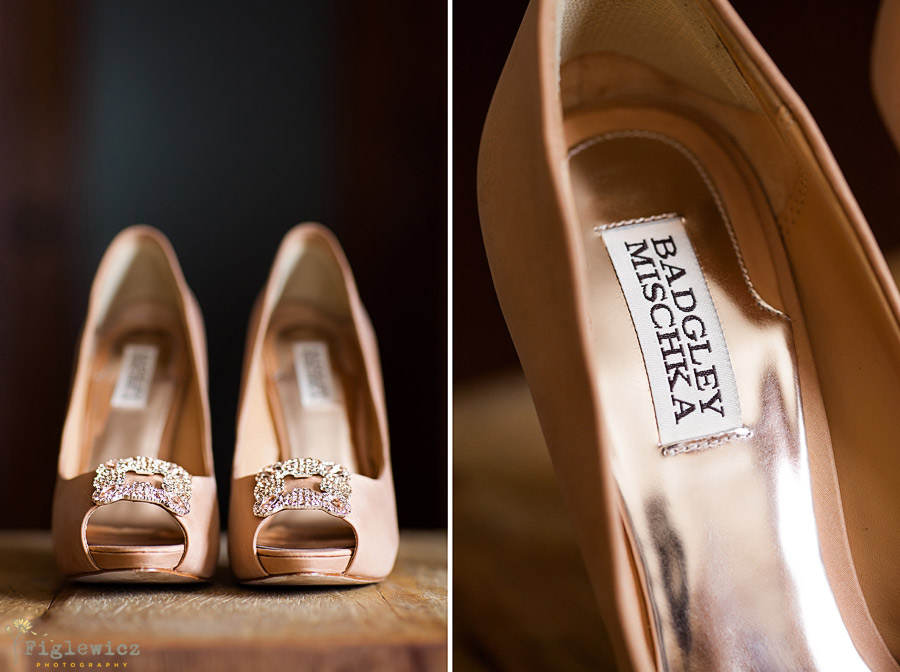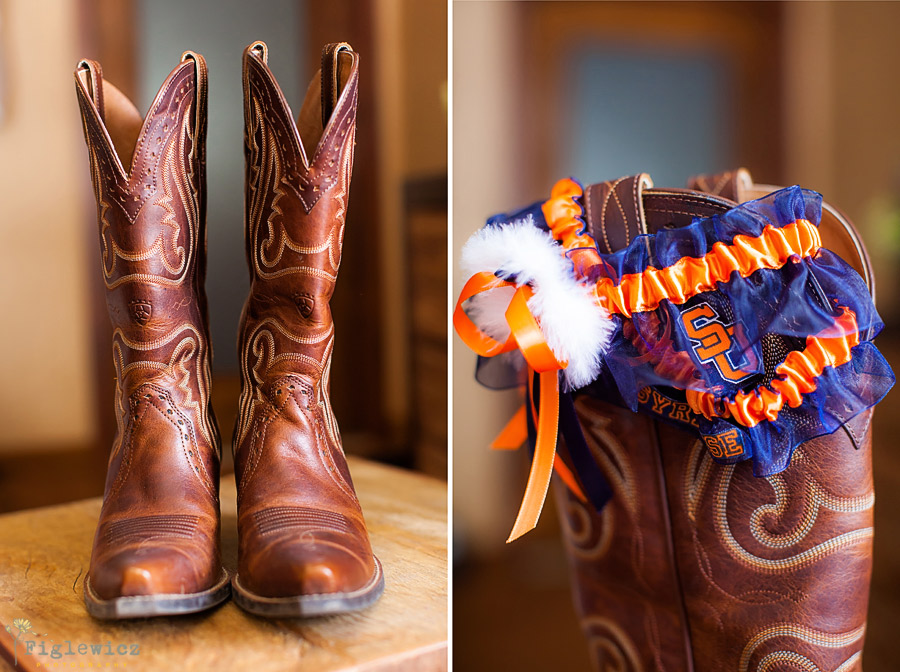 Priscilla surprised Chris with these garters.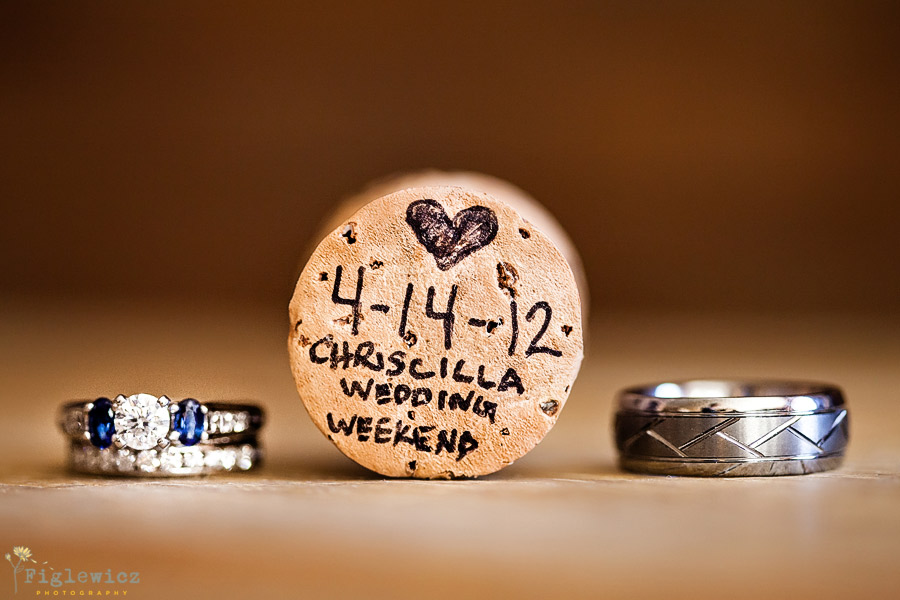 Chriscilla! LOL!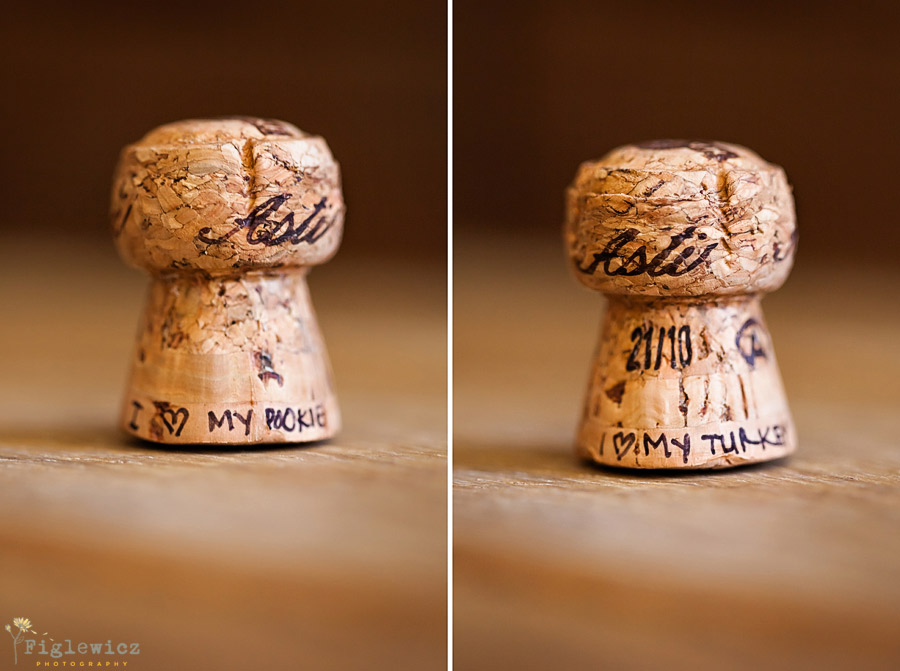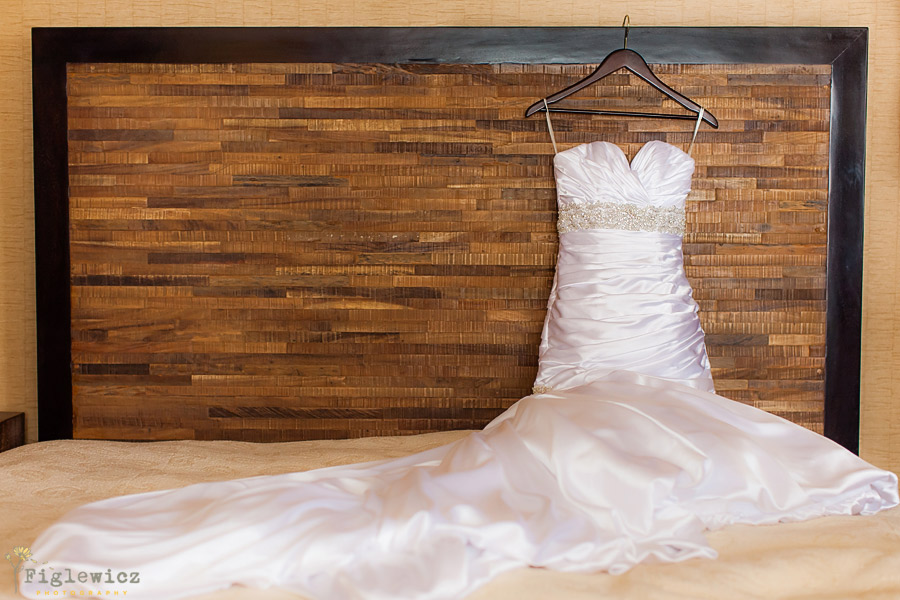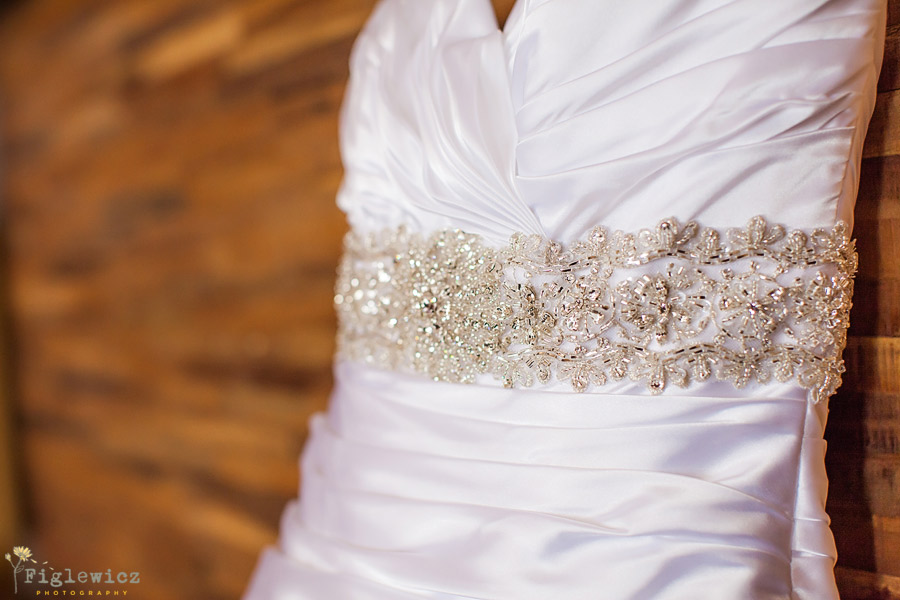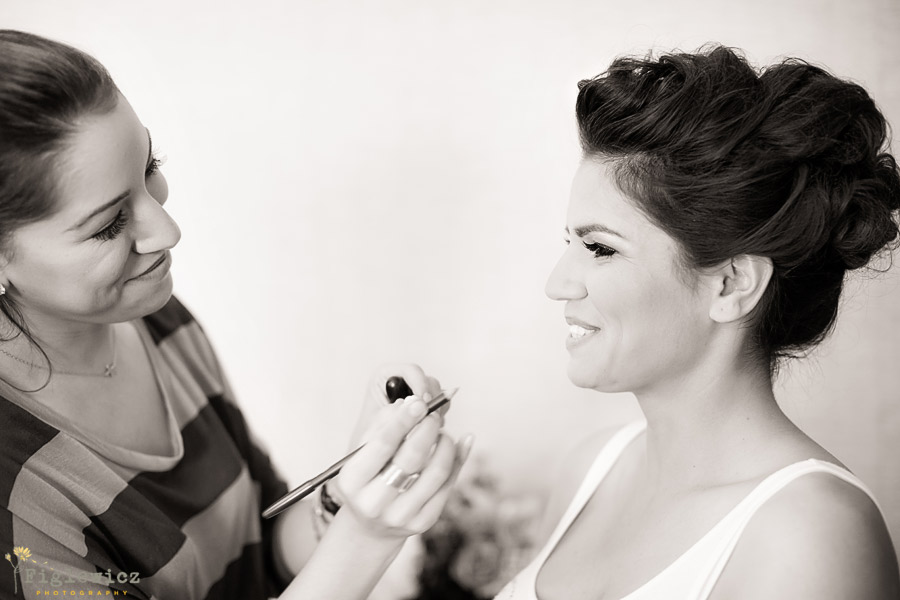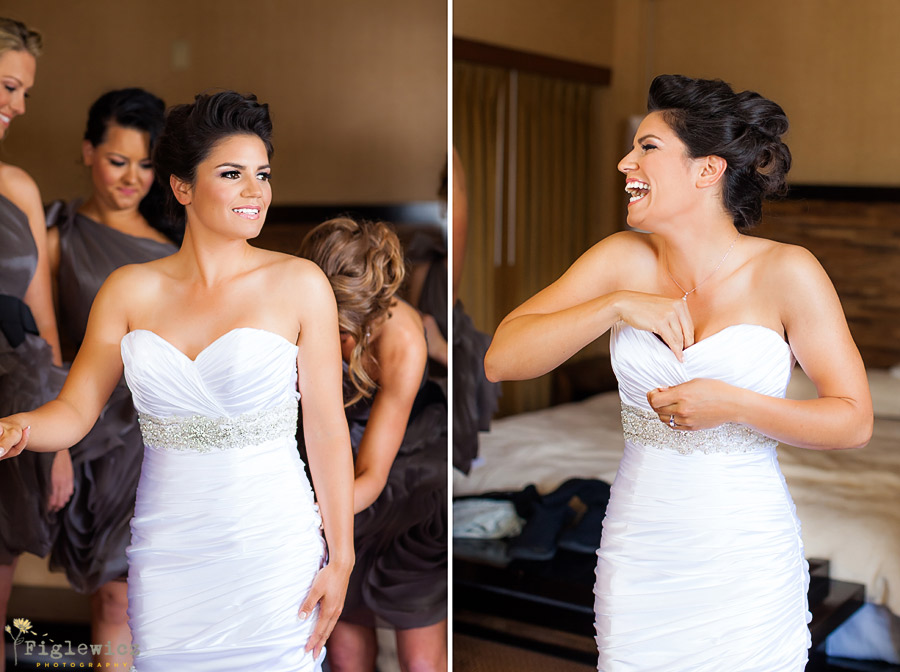 When Priscilla was putting her earrings she dropped them but she found them!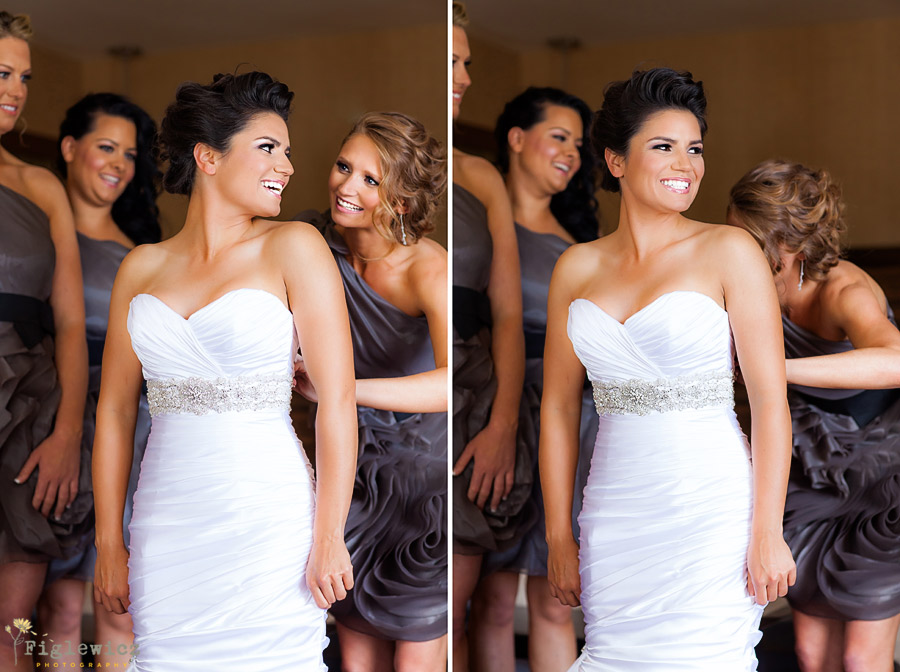 So gorgeous!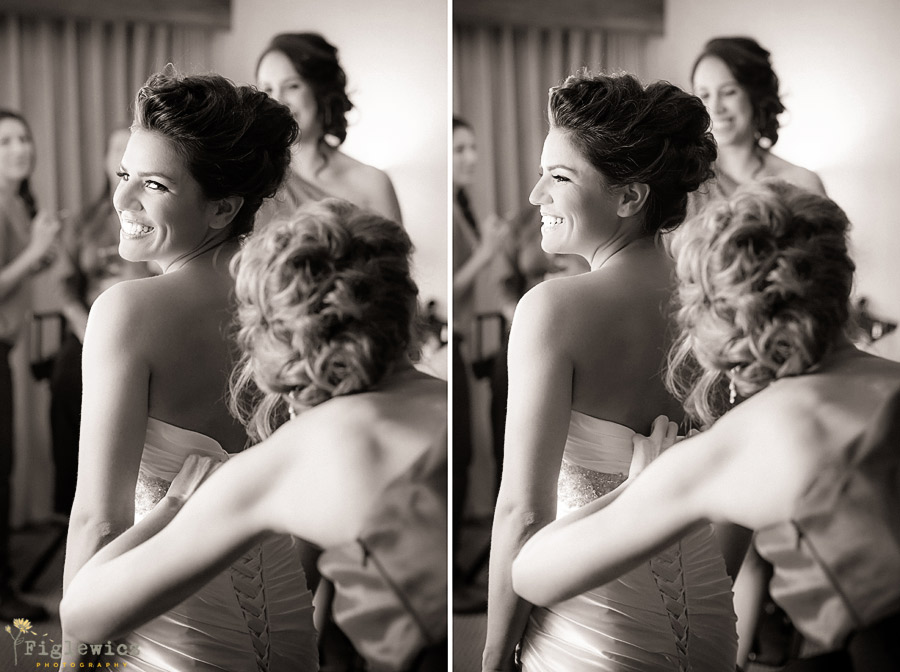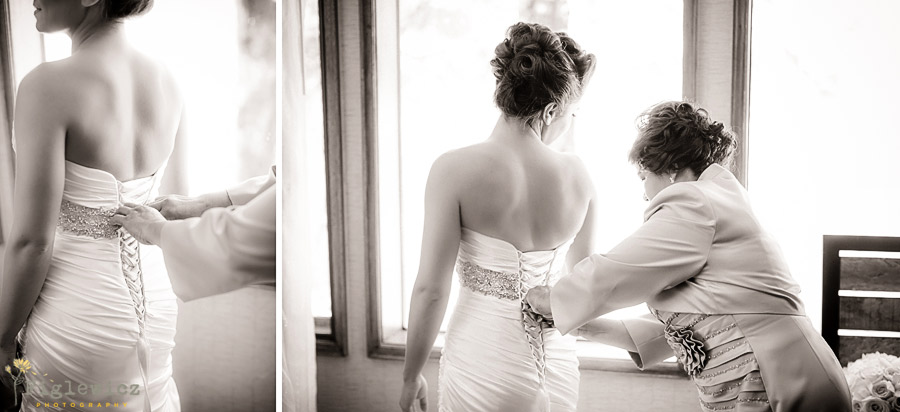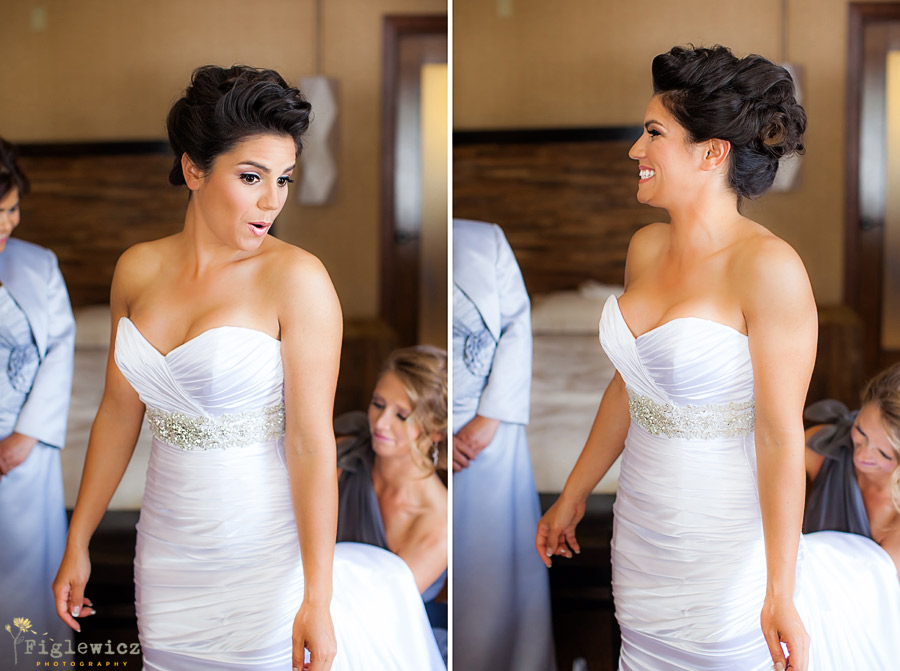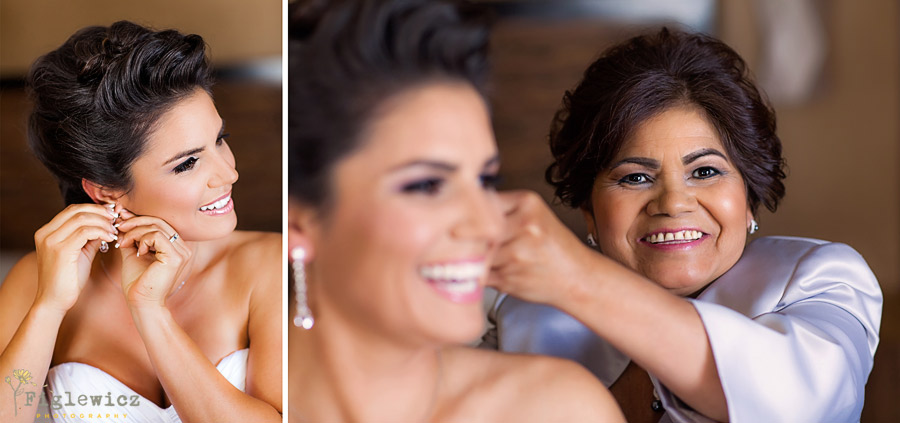 Your mother was so happy!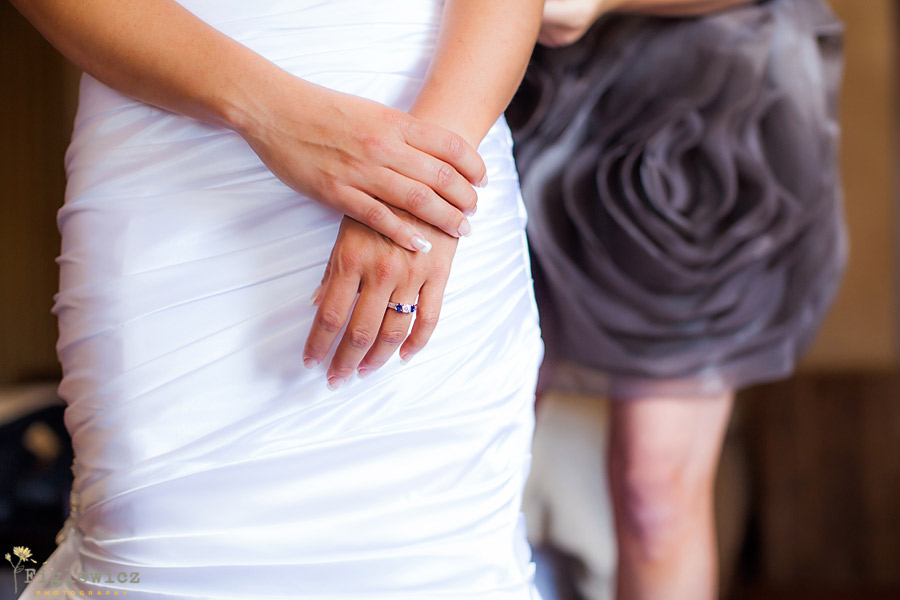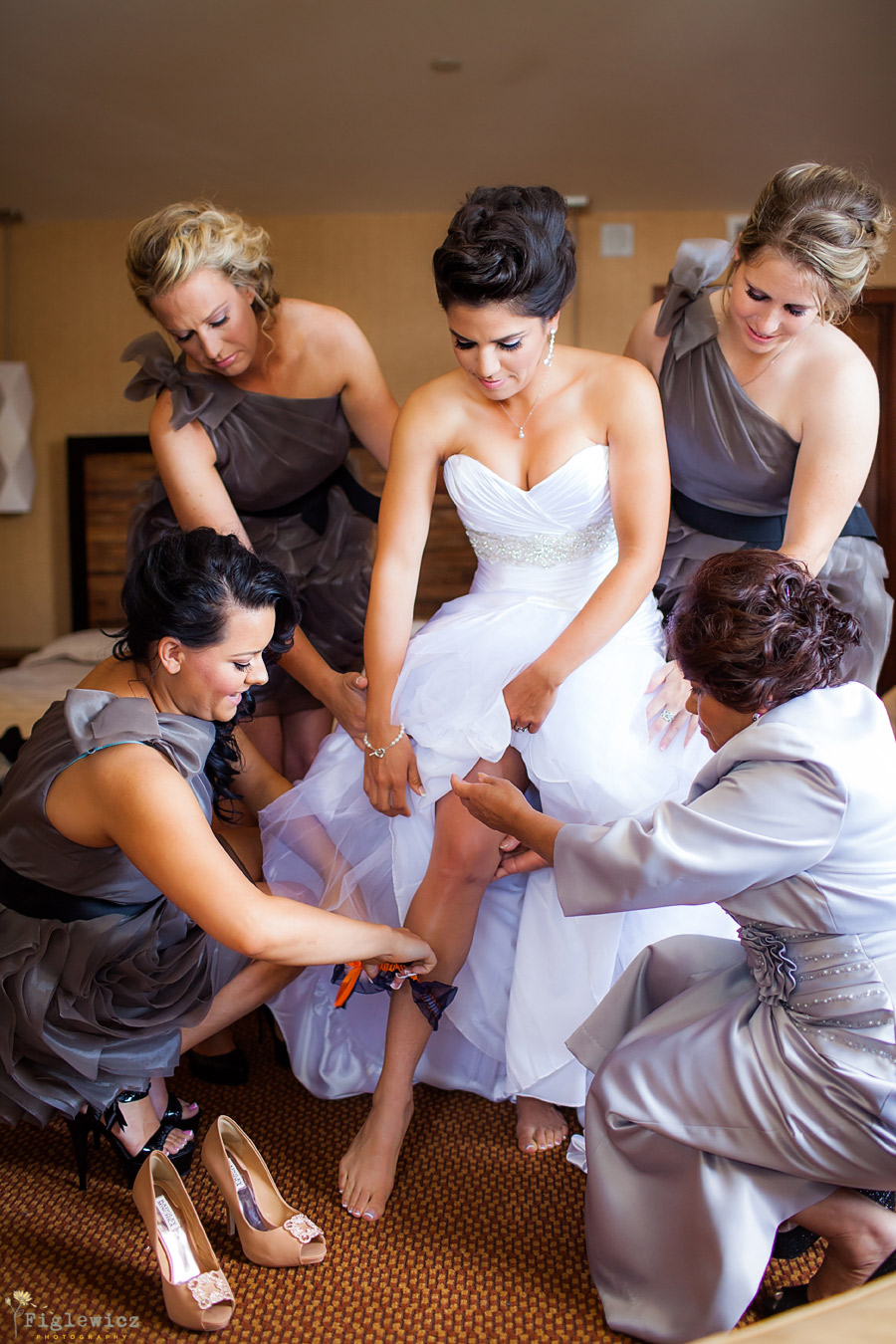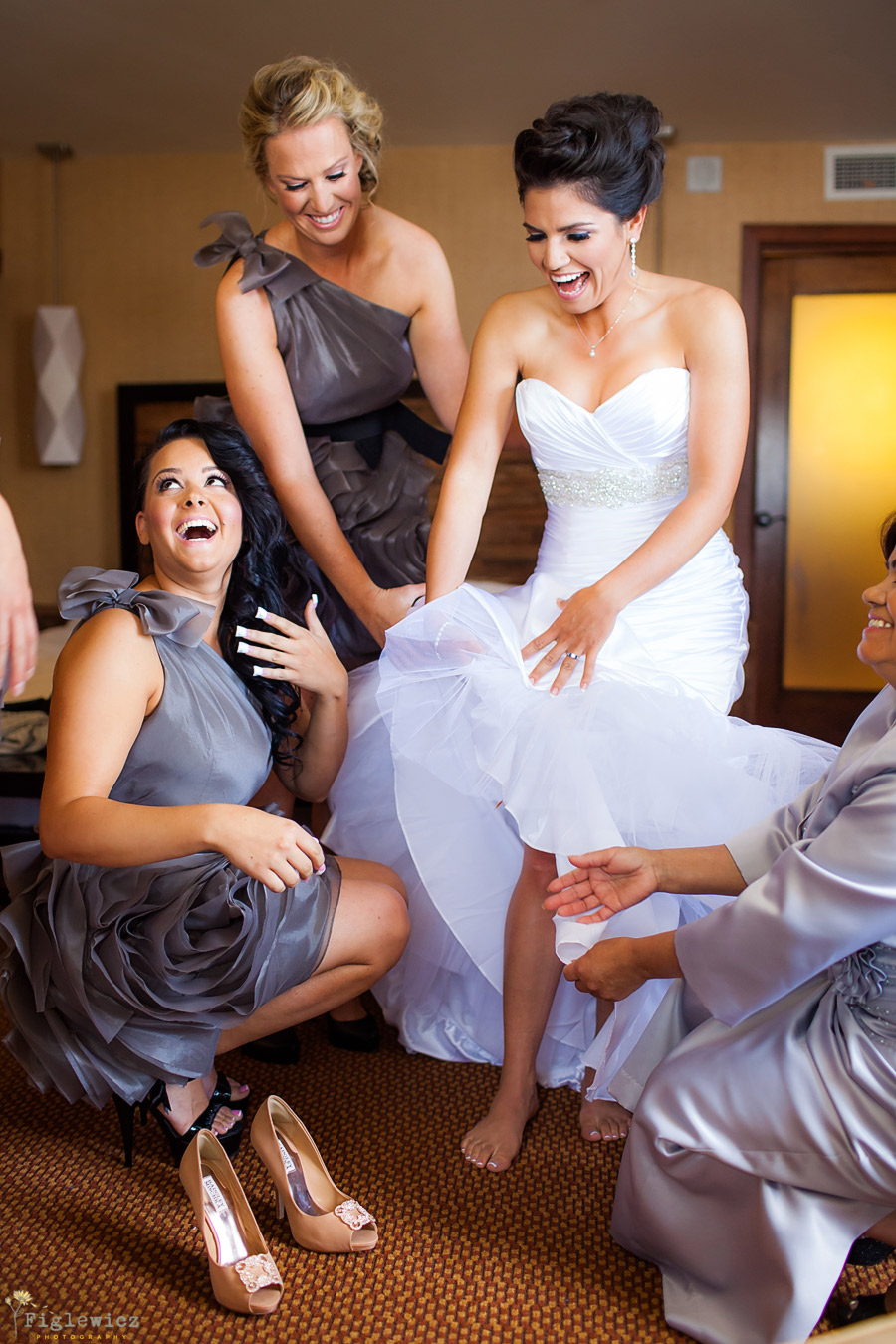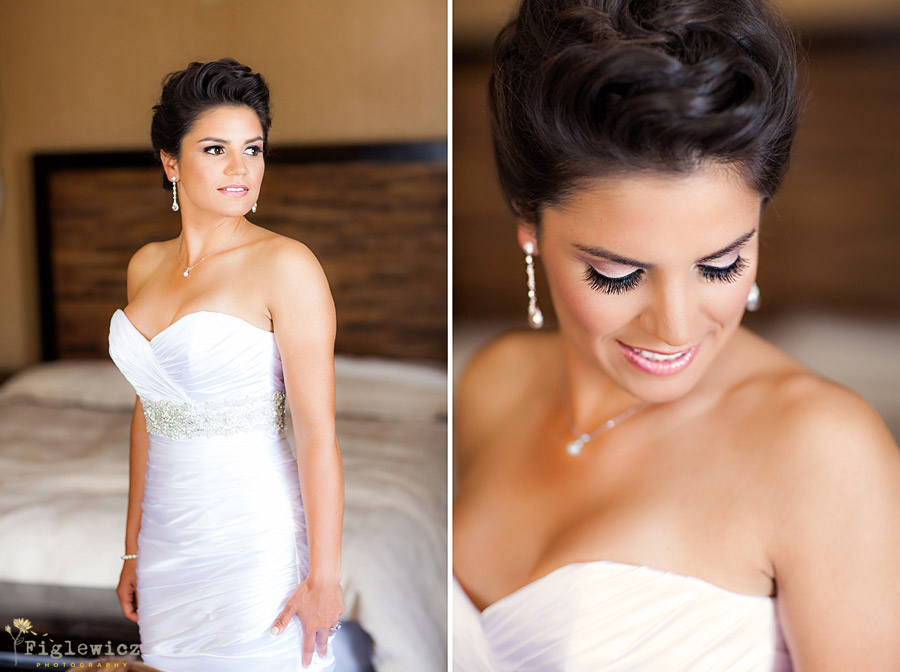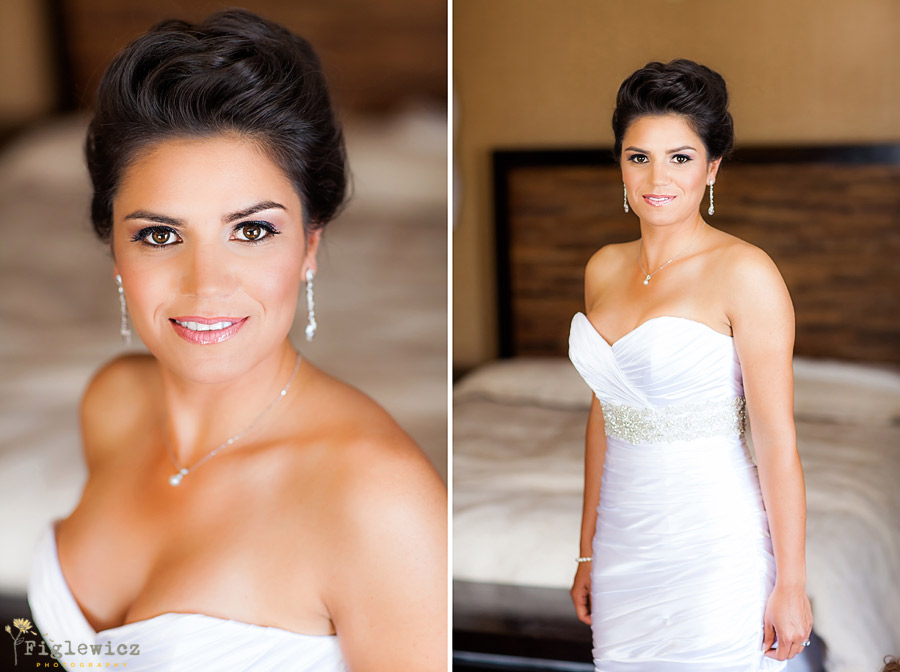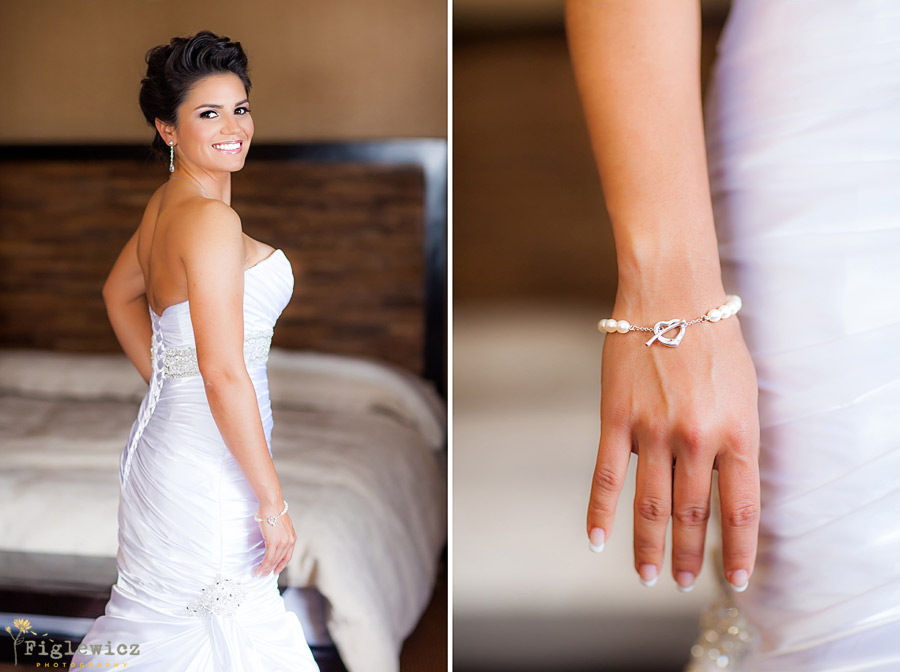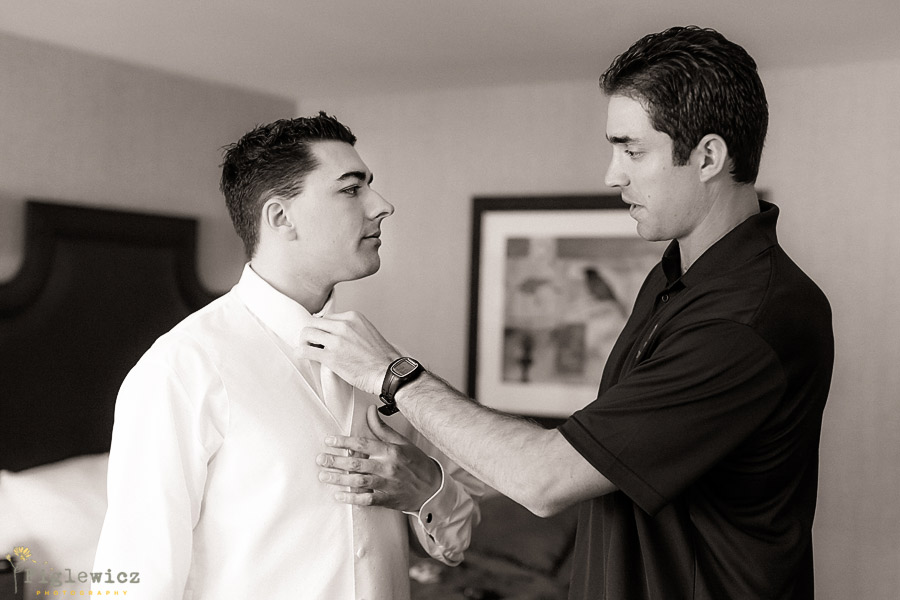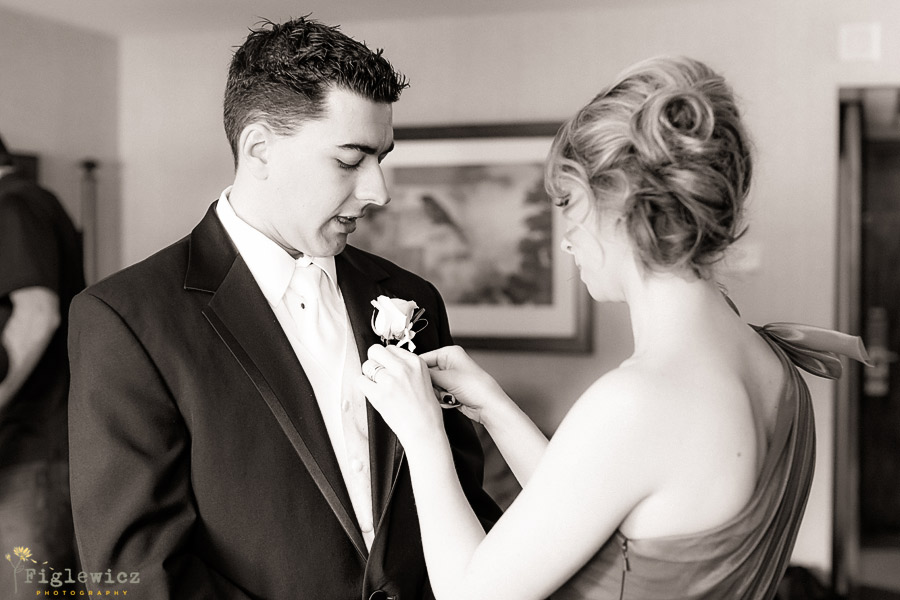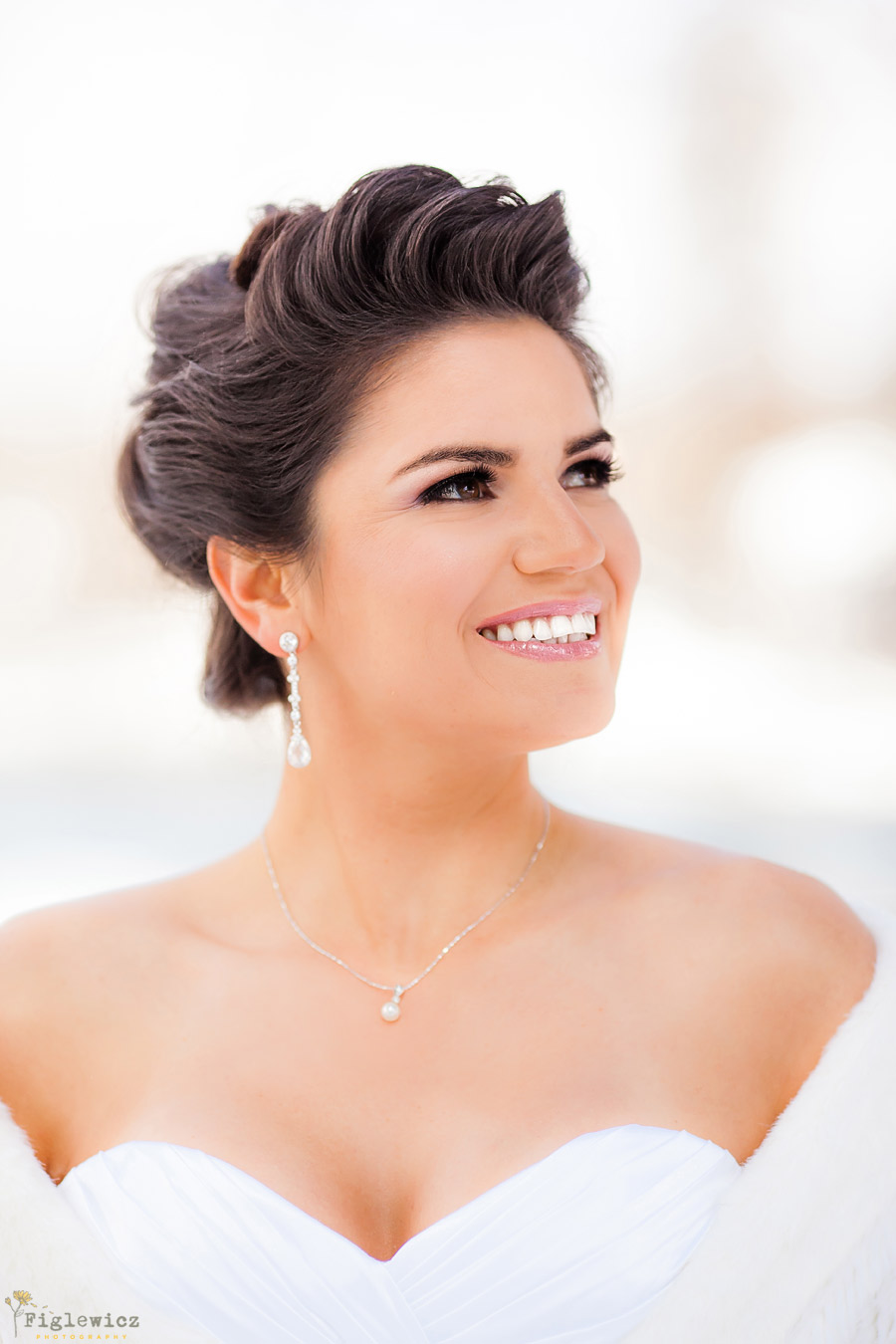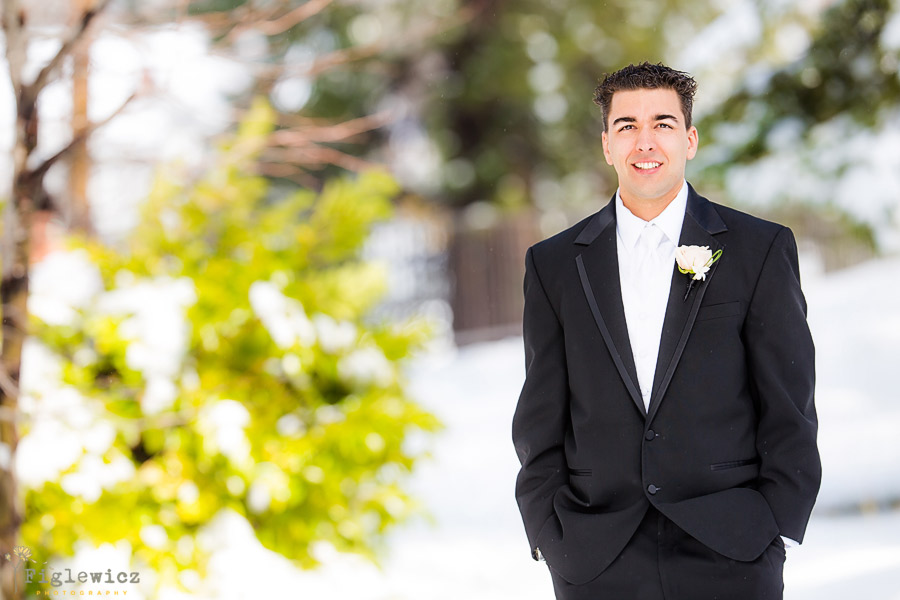 The first look was so awesome!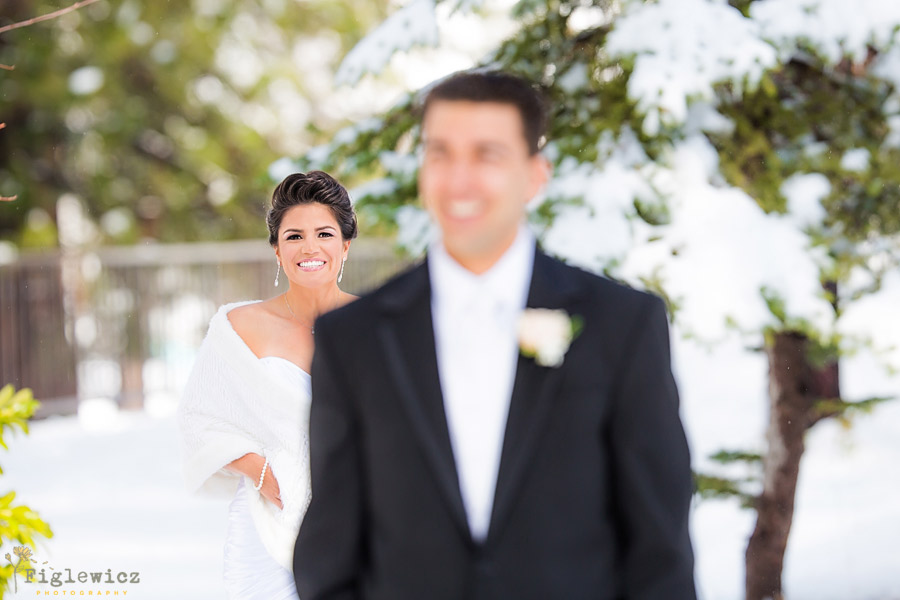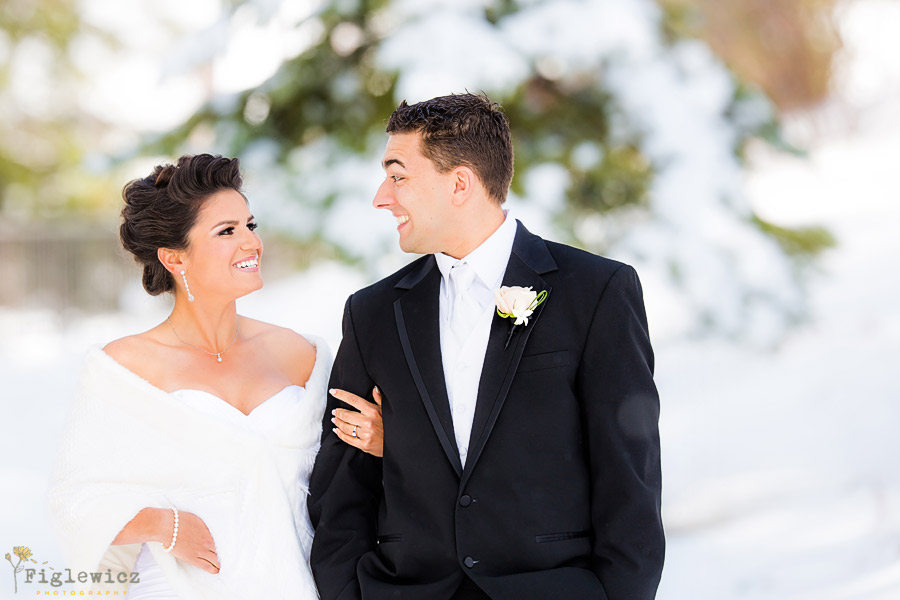 Chris was so excited…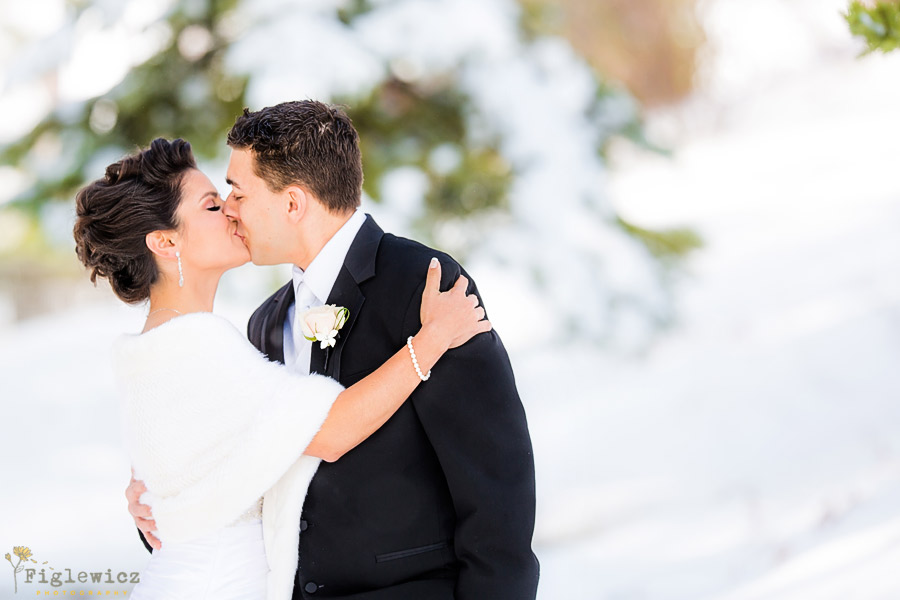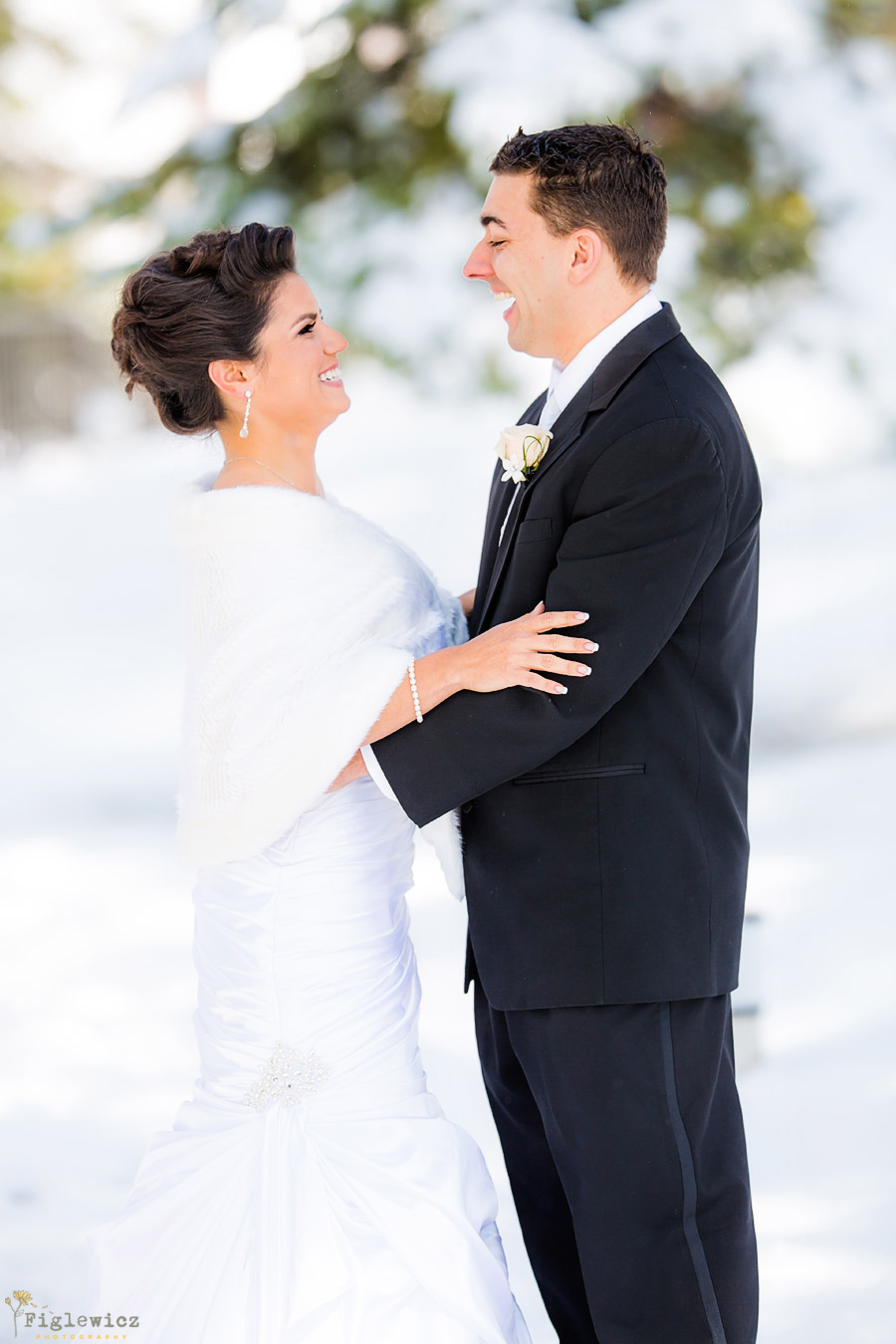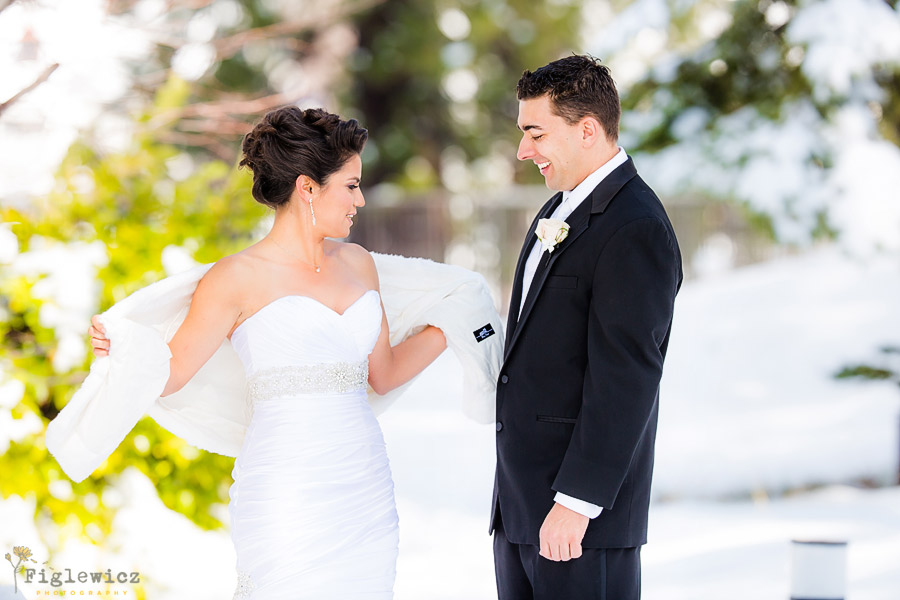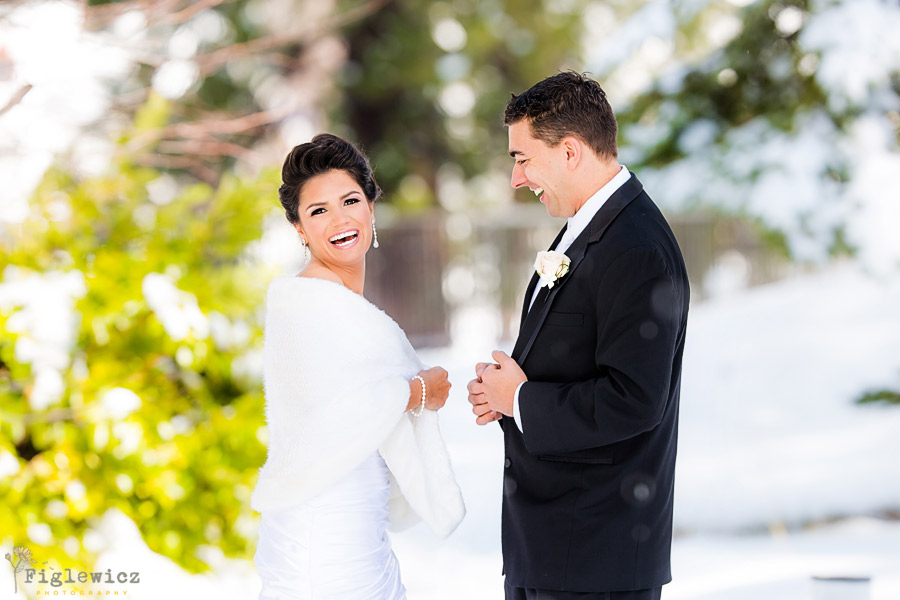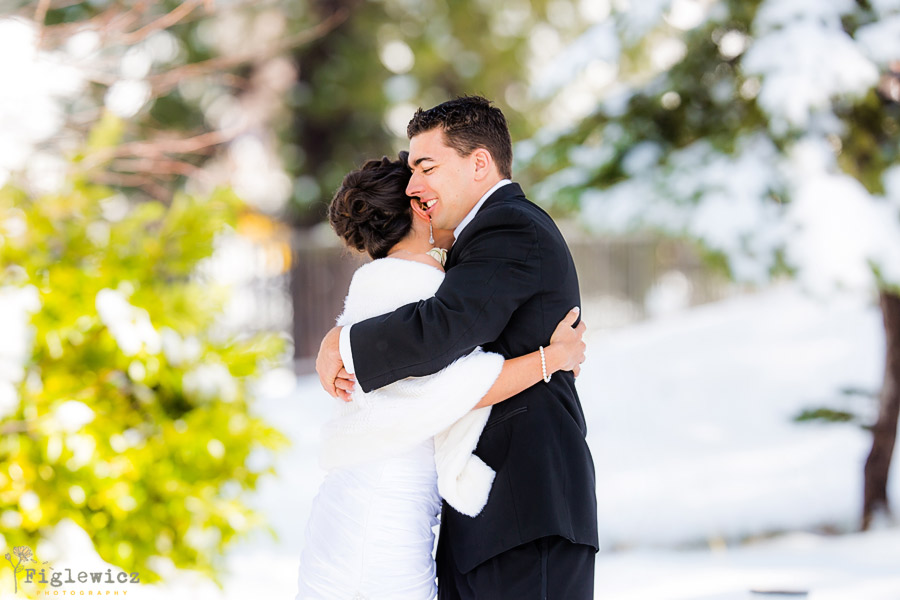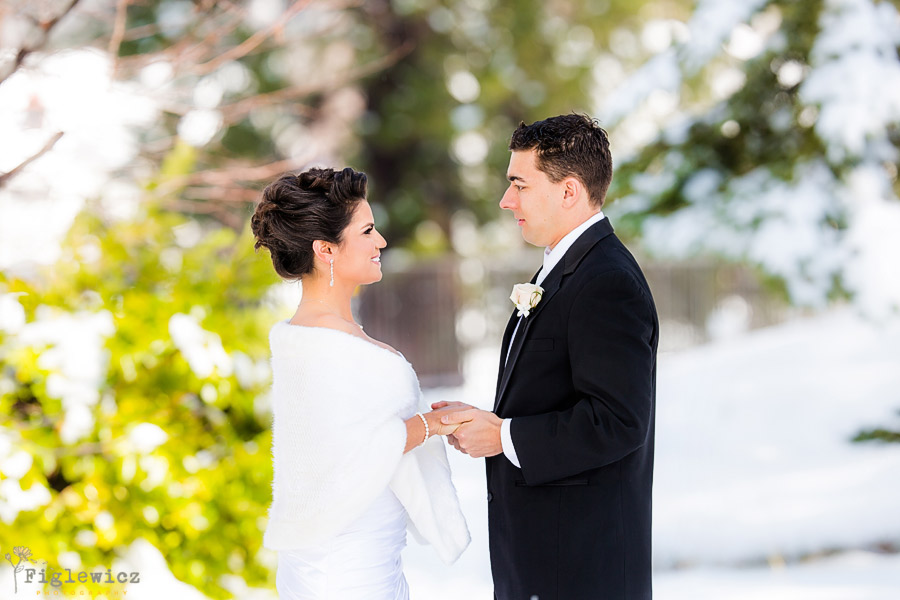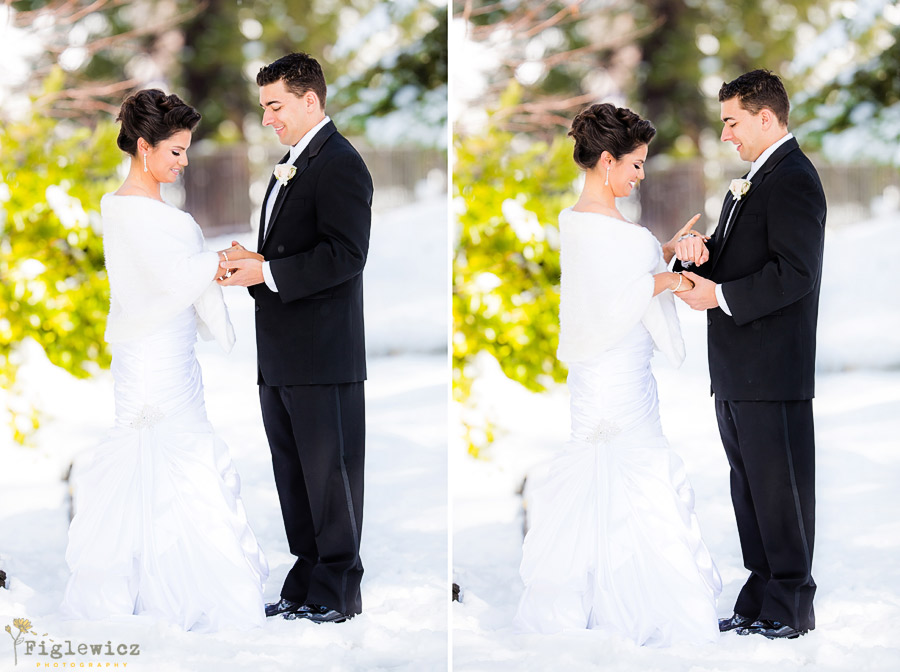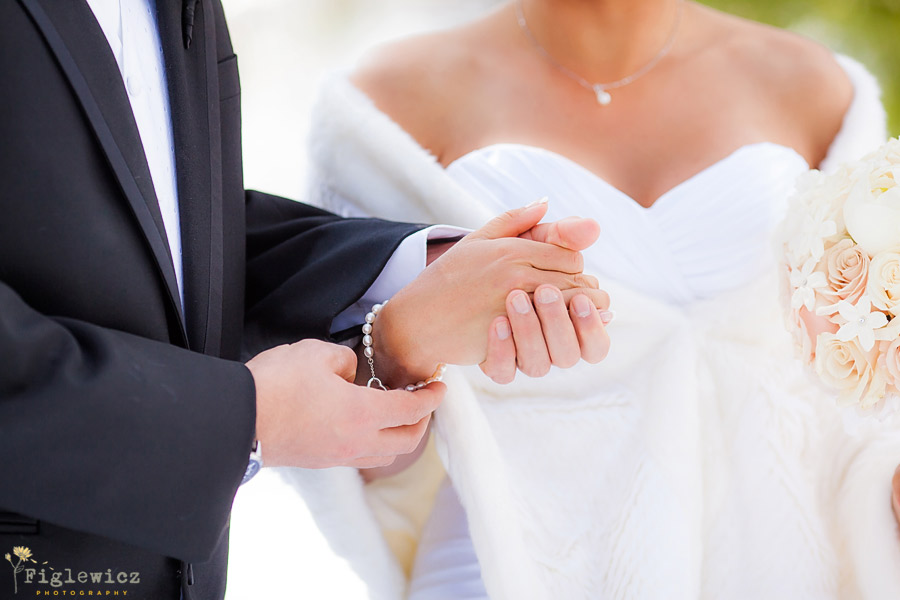 Chris and Priscilla, you are so great together! We can't wait to show you more… part 2 is tomorrow AND part 3 is the next day. Yup there's a part 3! Love you guys.
The awesome team that helped make Priscilla and Chris' wedding amazing!
Photography – Figlewicz Photography
Coordinator – Tricia Dahlgren Events
Ceremony & Reception – Lake Arrowhead Resort and Spa / Lisa Fleming
Video – Matrimony Films
Flowers – Celebrate
DJ – SOS Entertainment
Photo Booth – Life in Proofs
Dress – Cruz's Bridal
Hair – Garrett Markenson Coiffure
Make-Up – Double Take Make Up Artistry
Officiant – Adrian Matsumoto
And of course all the family and friends that helped with every detail!