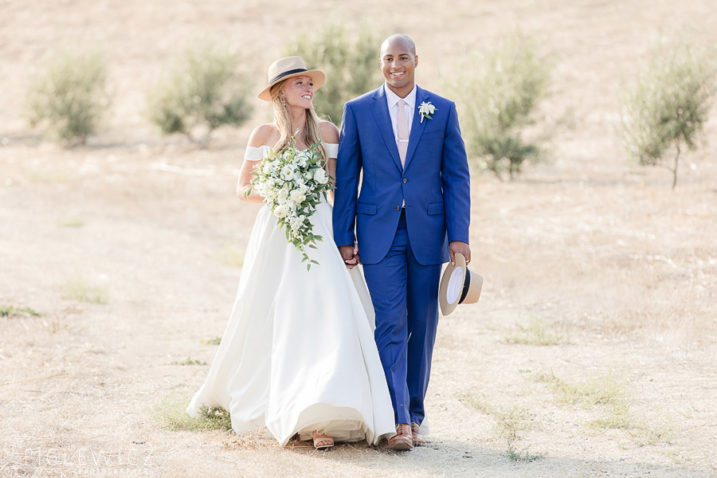 August 14, 2017
Catalina View Gardens Wedding | Kelly + Hector
Capturing Kelly and Hector's Catalina View Gardens wedding was both a blessing and an adventure into the depths of the hearts of these newlyweds. This bride and groom were committed to making their wedding day about more than just saying "I do," but also about the experiences that had brought them together up until this point. "Our whole wedding we hoped to focus on what the back of our wedding program describes to our guests-to know how loved and valued each of our guests are to God and us and how they all play a part in what makes us "us" and therefore are really a part of our attraction to each other and how this day came together." Their letter to guests is beautiful and we want to share their words with you so you can get a perspective on this couple as you look through their photos.
"Dearest Family & Friends,
We are so blessed to know that you have decided to attend our wedding. Today we have the opportunity to celebrate and rejoice for what we believe God has done to bring the two of us together.
Each one of you has directly or indirectly made an indelible impact on who we are. Whether it be fond memories, interests, dreams, goals,
personality, idiosyncrasies or what have you, God has used your relationship with us or with our families to influence us in some way to be
the people we are today. In that way, you are part of us being attracted to each other, seeking each other, and choosing each other. So for your part, big or small, we thank you and are so stoked to celebrate with you!
Furthermore, we thank you for your prayers, love and wisdom. We hope to continue to receive them as we go into this brave new world. From the
beginning of our relationship two phrases were told to us and became salient for us:
Love is not rational.
God is not limited to human reason.
These two sentiments have guided us when we started dating while living as far apart as Hong Kong and Indiana. The fact that our relationship has continued against odds is some small proof of God not being limited to reason, "right timing,"etc. Our faith has been emboldened through the
grace and blessing that God's gift has been to us, going beyond what we thought was realistic.
On top of thanking you for joining us in celebration, we hope to remind or entreaty you of the Father's goodness, magnanimity and deep love for you. We believe God has greater plans for you than you can imagine or think. We encourage you to consider Christ's great love and sacrifice—how He beckons to you with open arms to have a personal relationship with you. Thank you for celebrating God's blessings with us. May you know or come to know the gift of Christ. We love you. H + K"
Kelly and Hector, you two are amazing and are going to do big things as you move into marriage and life together as a team. Thank you for allowing the Figlewicz Photography team to be part of your Catalina View Gardens wedding day, but more importantly, thank you for valuing your marriage and your relationships with God over anything else in this world.
P.S. Kelly and Hector's vows are beautiful and give an even deeper look into how their marriage will build over time. We are putting those vows after their pictures so you can read more about this incredible couple.
From Kelly to Hector : "Hector, you are grace upon grace. You have seen me at my best moments and delighted in me. You have seen me at my ugliest moments and loved me. You have graciously forgiven me
when I have hurt you, when I have lied to you and when I have chosen selfishness and chasing
success over you. Returning from Hong Kong, I have grown more and more in love with you, as we got to
spend time together, but you also have seen more and more of my sin and flaws even as I tried to keep those
hidden from you. Every time these parts are revealed about myself, you run towards me. Never away.
You are not my savior. We have had lots of ups and downs. But you have taught me more about Christ's grace
and redemption than any experience in my entire life. the ways you have pointed me to Jesus and haven't
given up on me in my darkest most humbling moments have brought me to my knees before the Lord, our
Father and the King of the Universe.
Your grace, humility, character and honesty about your own sins and faults are all major attributes that
continually amaze me. I am in awe that Jesus has allowed me to date you and now marry you.
Today, before our friends and family, I promise to commit myself to open and rigorous honesty
with you every day.
I promise to put God First. You second.
I promise to not neglect you after kids.
I promise to consider your needs before my own.
I promise to delight in the mystery of you.
I promise to forgive.
I promise to pray, pray and pray again.
I promise to seek my significance, meaning and purpose in our Creator rather than in you.
Today I vow to love you actively, not passively.
I promise to seek after a marriage that goes out of our way to open our doors to the weak, to the
hurting, to the homeless, and to the sinners, like ourselves.
I promise to focus on thanksgiving, over expectations.
I promise to love you and accept you in the reality of living in a sin-stained world.
I promise to build strong empathy towards you and myself when it comes to our weaknesses
and peculiarities. To seek after the same compassion for each other's weaknesses as Christ
does.
I promise to never let you settle. So you may continue to exercise and develop the muscles and
God-given abilities you have been given specifically.
I promise to invariably respect you and stand by your side, for richer for poorer, in sickness and
in health, till death do us part.
The Bible says "Though one may be overpowered, two can defend themselves. A cord of
three strands is not quickly broken." With God in the center, we are a strong strand of three
chords. I promise to keep this image at the forefront of my mind for all the days of our lives."
From Hector to Kelly: "Sweet Kell, it has been a funny 5 years since you first blew me away with your intentionality, depth, and love for friends and Christ, and since i first told you that you "intrigued me" as my way of sharing my feelings for you. I remain enchanted with your smile, your love of life and of people. In awe of your natural beauty, your blue green eyes, strawberry blonde hair, your freckles I like to call cute angel kisses, and great calves. Humbled by how you pursue God's voice over the advice or judgement of others in the big decisions. Encouraged and challenged by how you constantly find God's image in people before looking to criticize or judge. Excited by your joy, energy, and yearning for a life lived fully. And over the moon that you would accept me as the right partner for the journey to come.
In the presence of friends and family who have prayed for us, loved us, and encouraged us from near or far, and in front of our Good Father, who has blessed me more abundantly than I could have imagined, I promise these things to you. I vow to cherish you and honor you. I vow to encourage you in the ways God has blessed you, To encourage your kindness and love of friends, family, and strangers, and to joyfully join you in loving our neighbor, To highlight your creativity and entrepreneurial spirit, To remind you of your great strength and capability, And remind you that your beauty and value comes from the uniqueness of how God made you and His love. I vow to look to God for leadership, with Christ as the head of our household, and to seek His will over mine and everyone else's. To follow your zeal for prayer and rejoice always. I promise to remind you that when we can't, God Can, And when we fail, Christ's grace is enough, for God's power is made perfect in our weakness, and he is a Good Good Father who loves us. I vow to pursue you, to never call Operation HK "completed"
To love you in the ways I've learned to: spidermums and sunflowers, letters and good mexican food, walks and talks, and of course fro-yo, particularly yummi yogurt, And to continue to seek new ways to make you feel loved and known. I vow to love you and be yours, In season and out of season, For richer for poorer, In Sickness and in health, Until the Lord calls us Home. I take you, Sweet Kelly Knickerbocker, to be my wife."
Wedding Photography : Figlewicz Photography
Ceremony + Reception Location : Catalina View Gardens
Groom's Attire : Custom Made by Private Label Design
Event Coordinator : Nicole Alexandra Designs
Gown Boutique : Rita Vinieris
Bridesmaid Dresses : Red Rope, International Care Ministry
Floral Design : Be Buds
Caterer : Made by Meg
Wedding Videography : Gerardo Soria
Ice Cream Sandwiches : Diddy Reese
Officiant : Josh Powell
Linens : La Tavola
Make-Up : Erin Marshall
Hair : Justine Carpio
Cake : Susie Cakes
Band/DJ : Vox DJs