Here comes part two!  These photos of Josie and Dan at this location really take our breath away.  The lighting and the trees really made for a perfect backdrop for these two – and they are so natural and comfortable photographing with each other.  It was an ideal wedding day photo shoot!
Josie and Dan, we loved being a part of your wedding.  We feel honored to get to have been there to capture it all, and we are more honored to be witnesses of the love you have for one another.  It really is all about you two and we hope you remember that.  Your wedding day was a celebration to remember!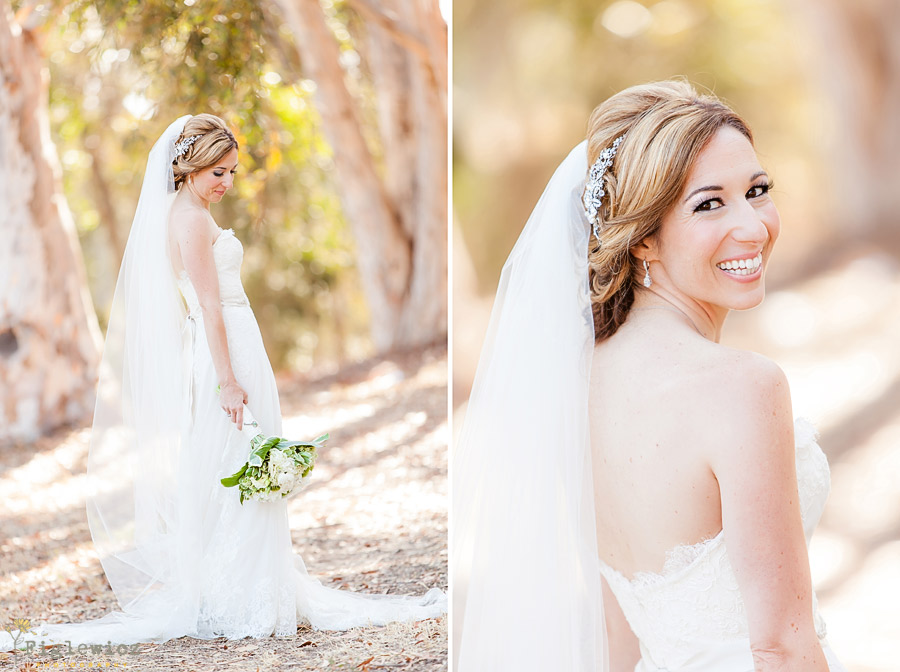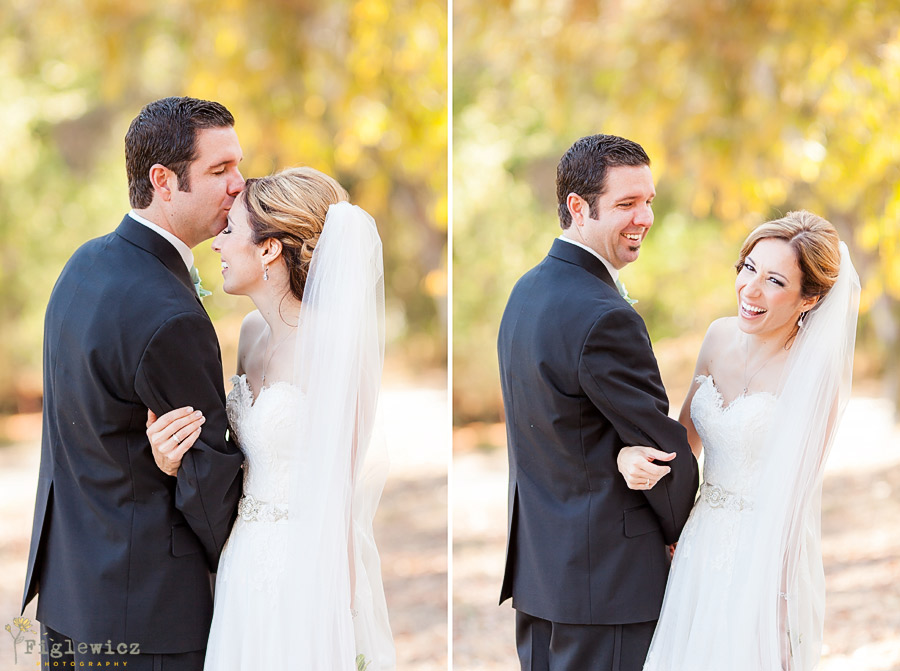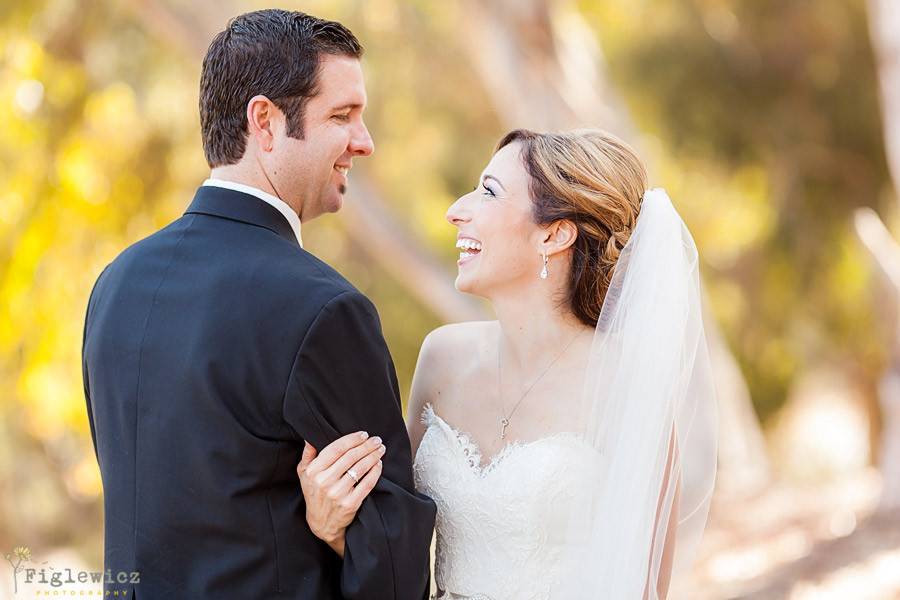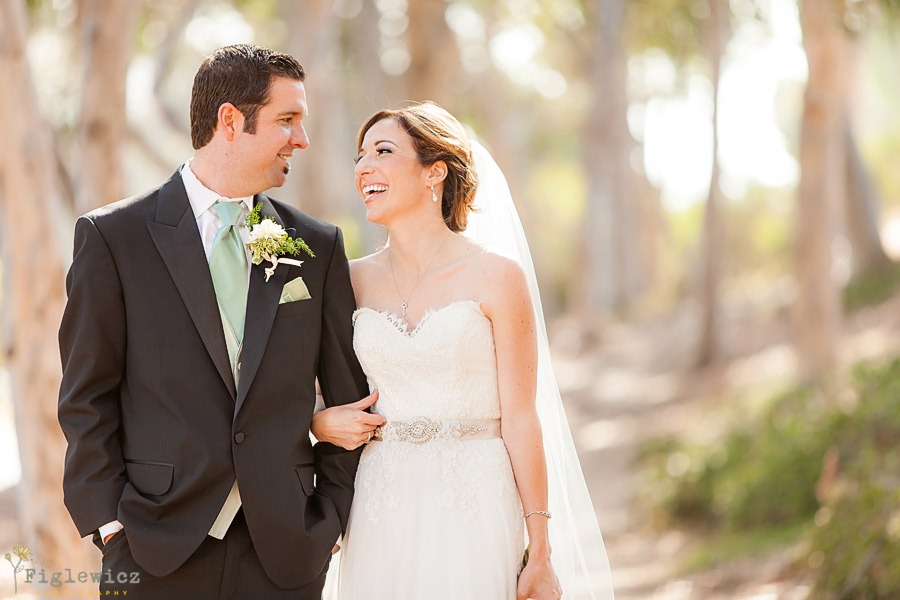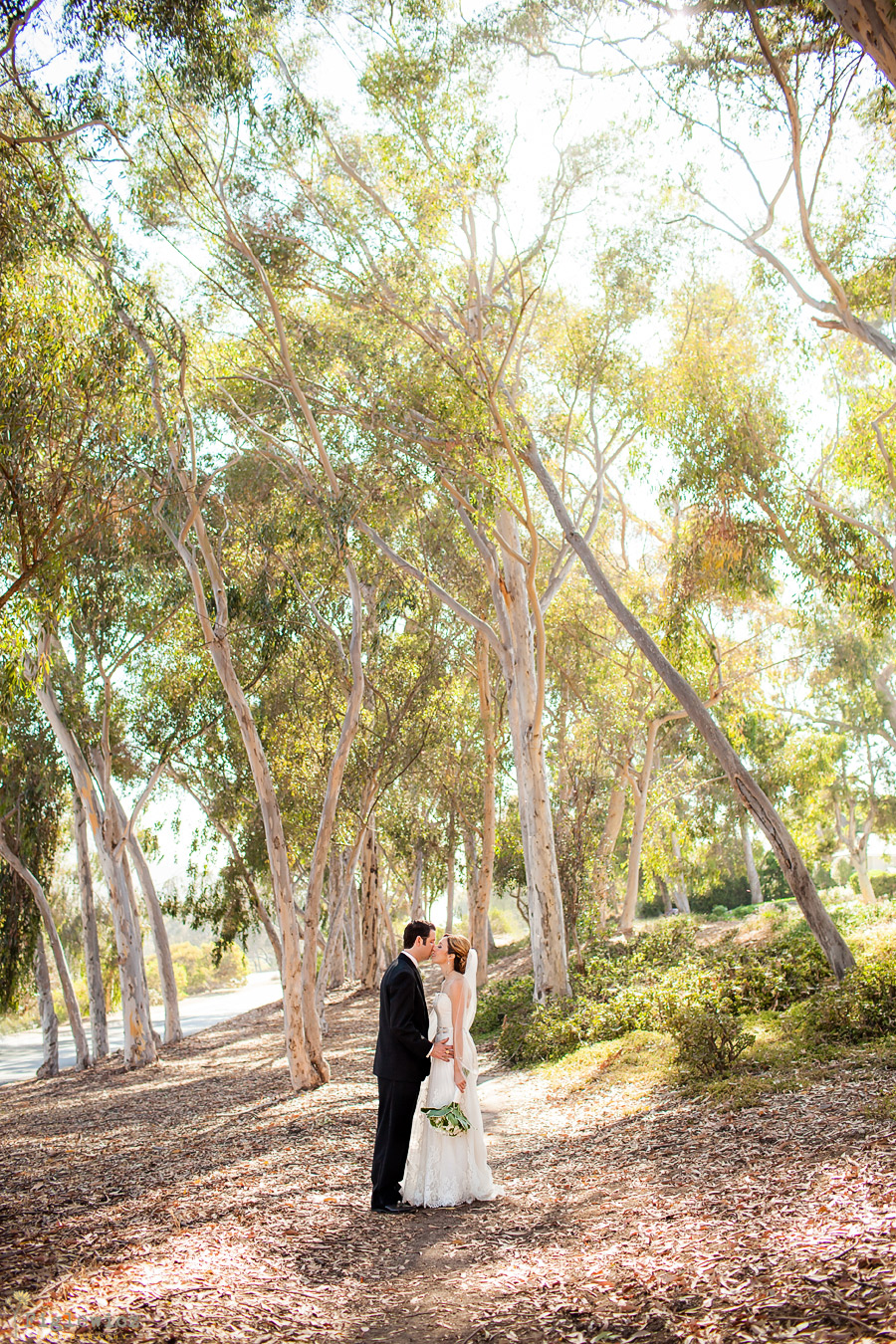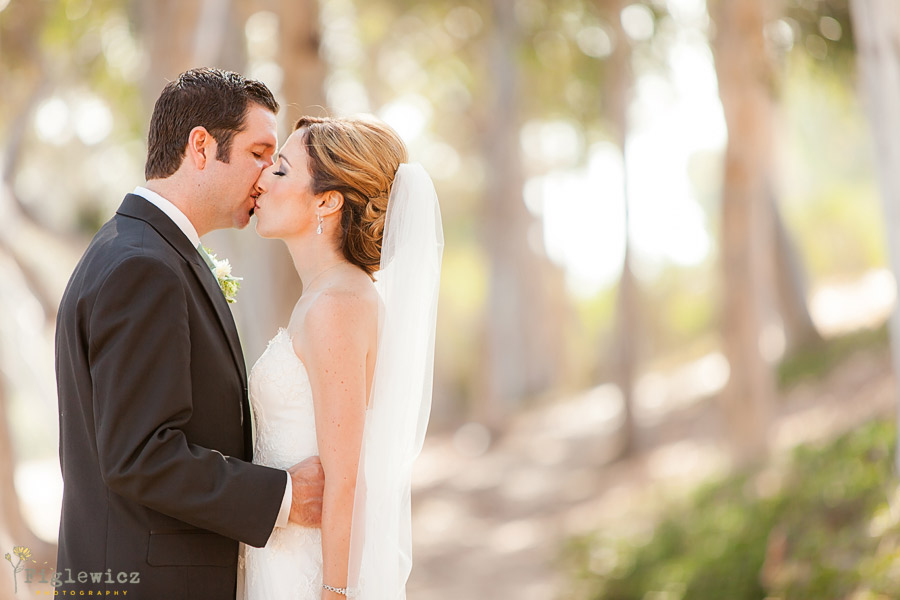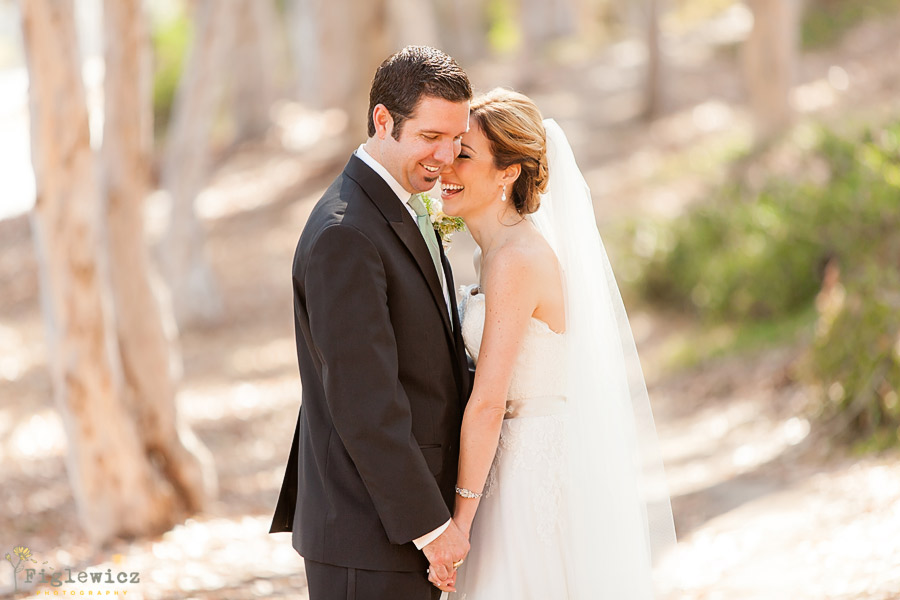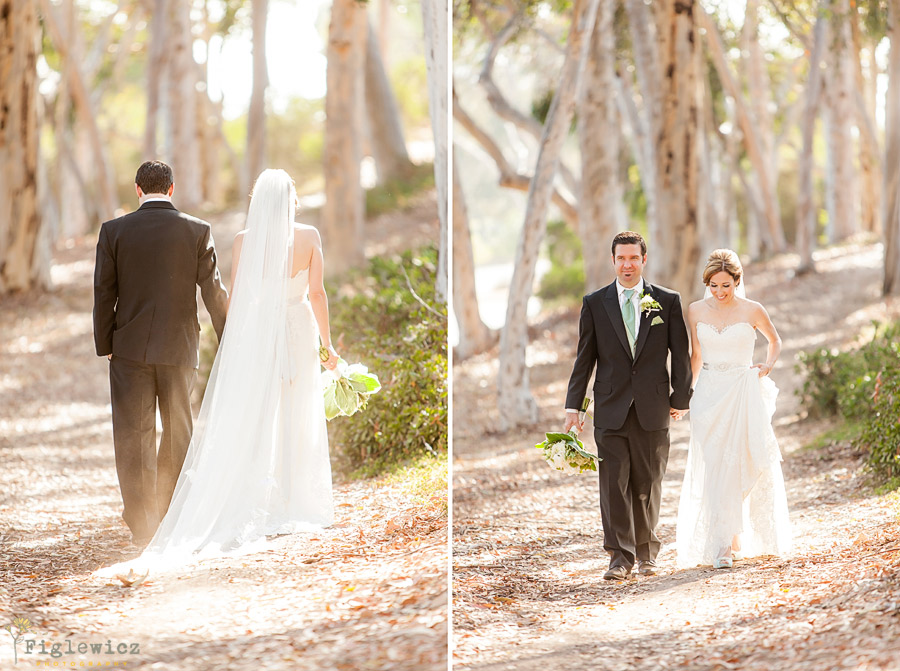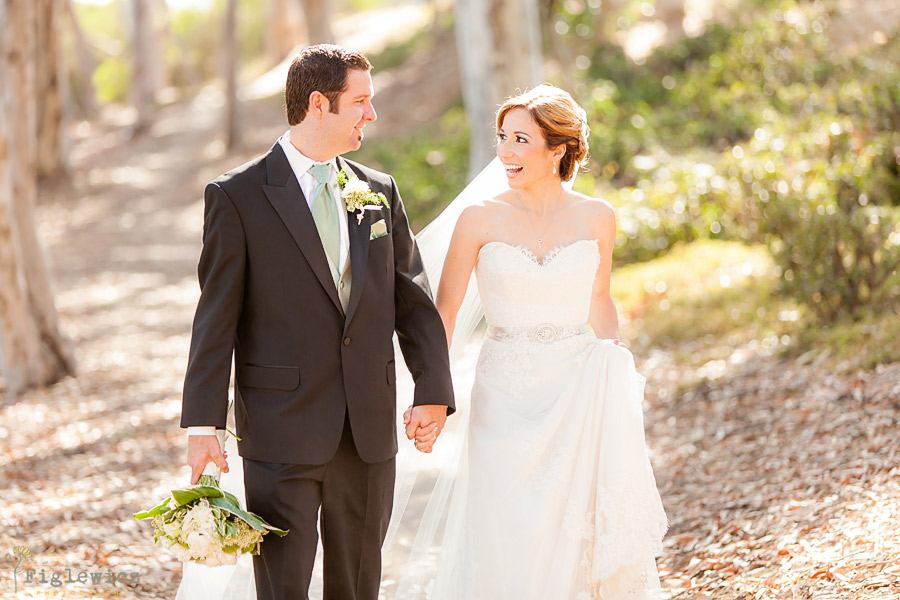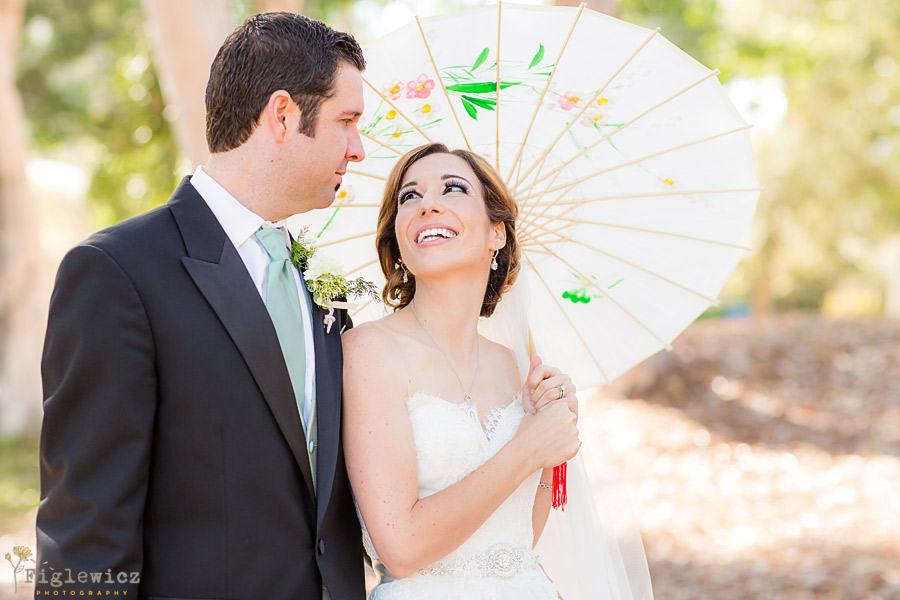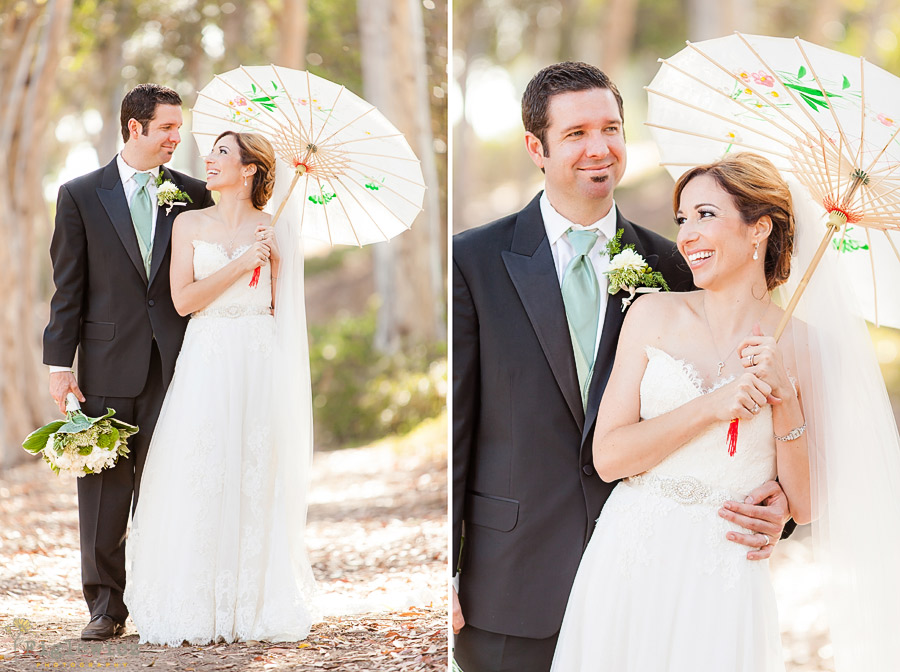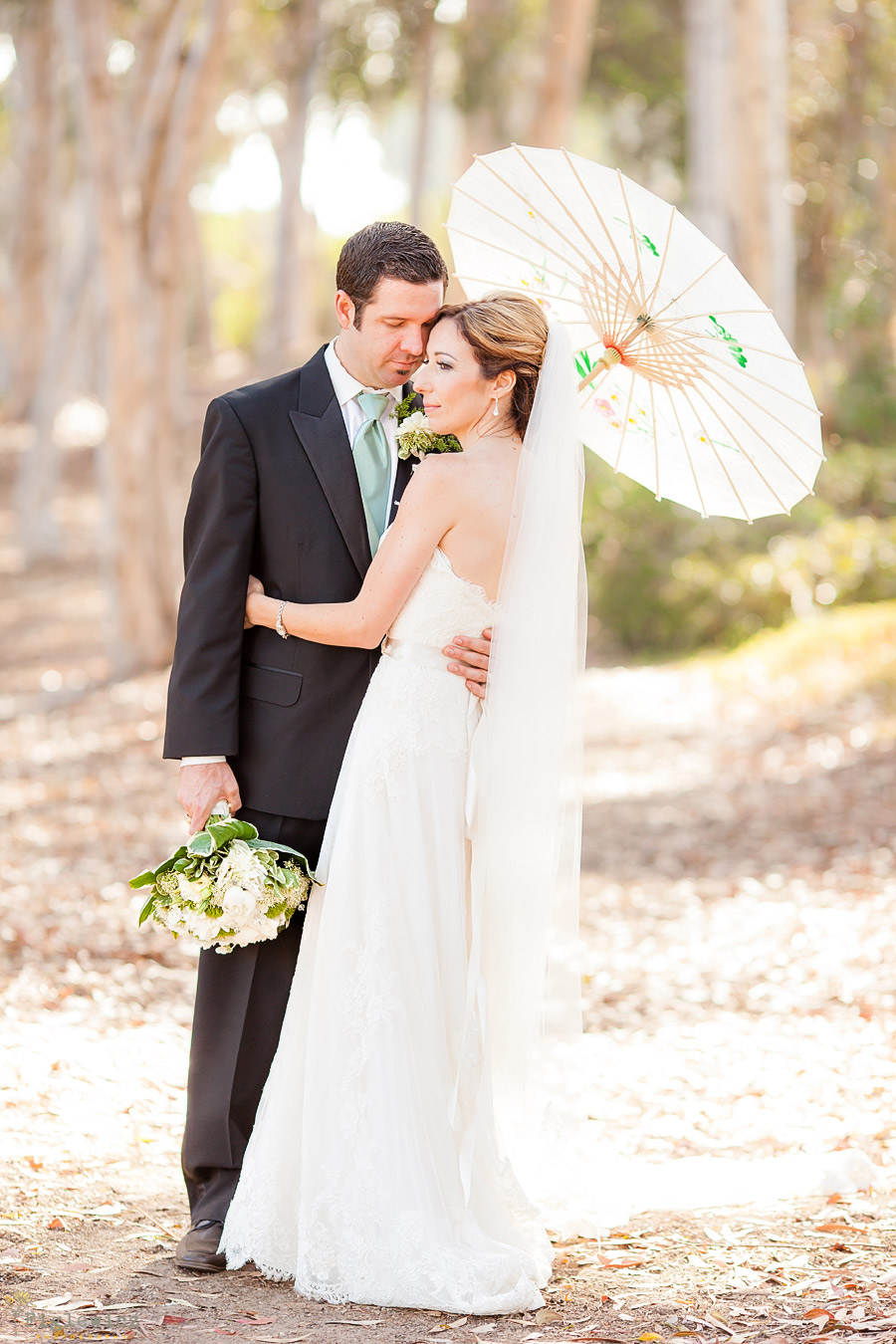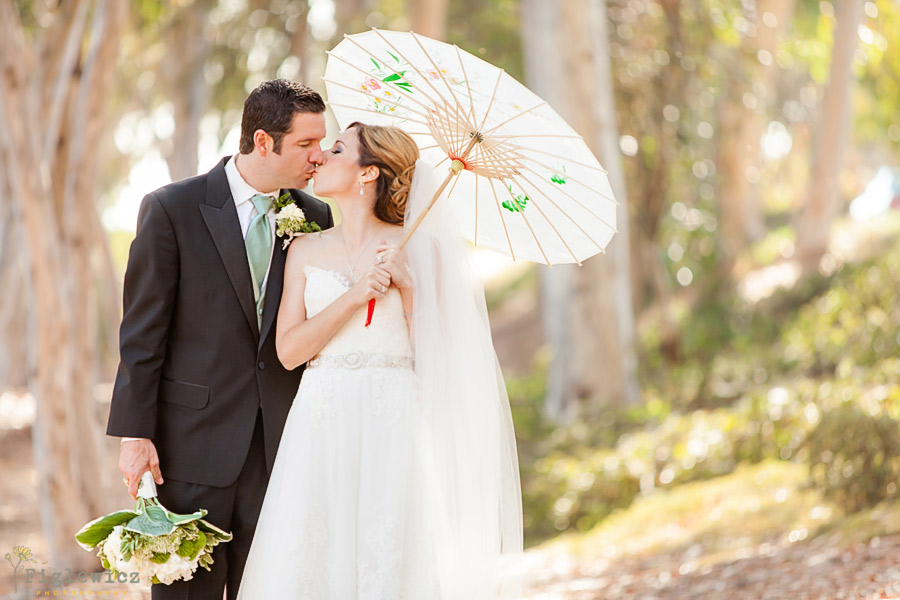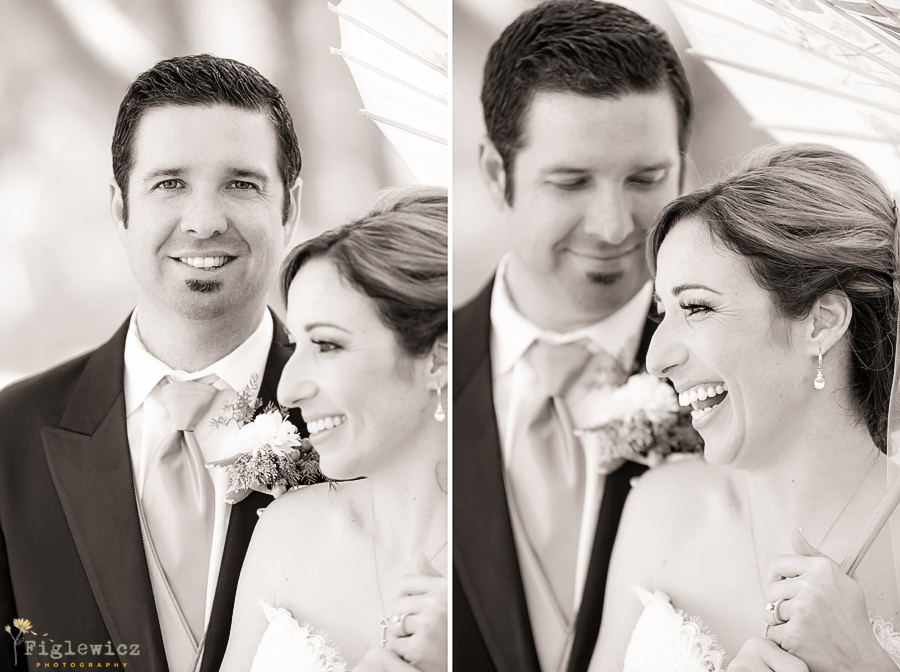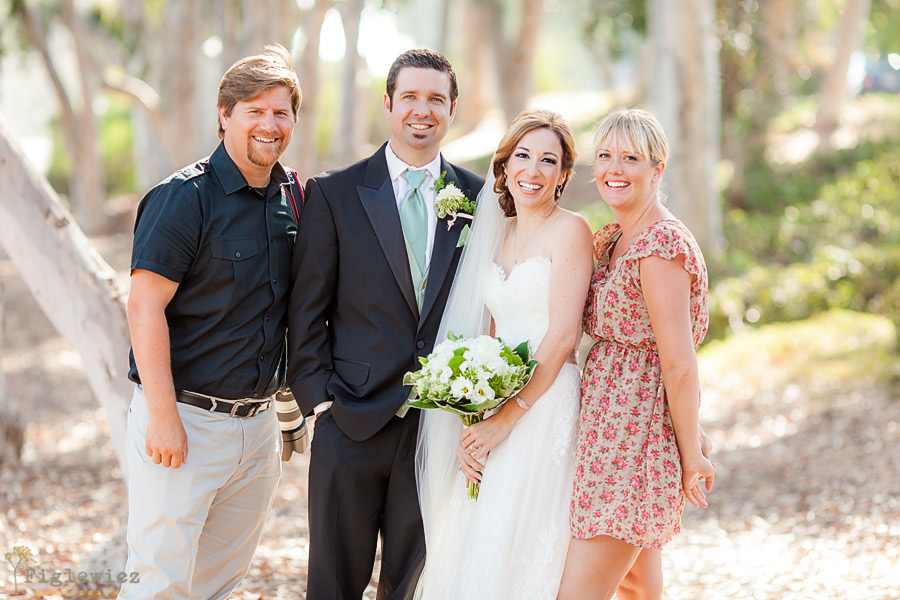 We got to sneak into a photo with them! Hehe!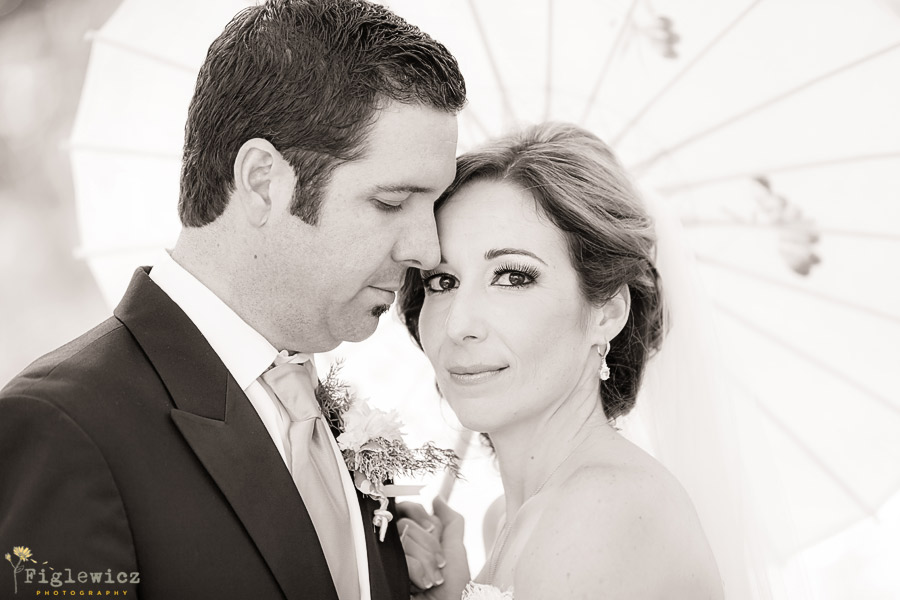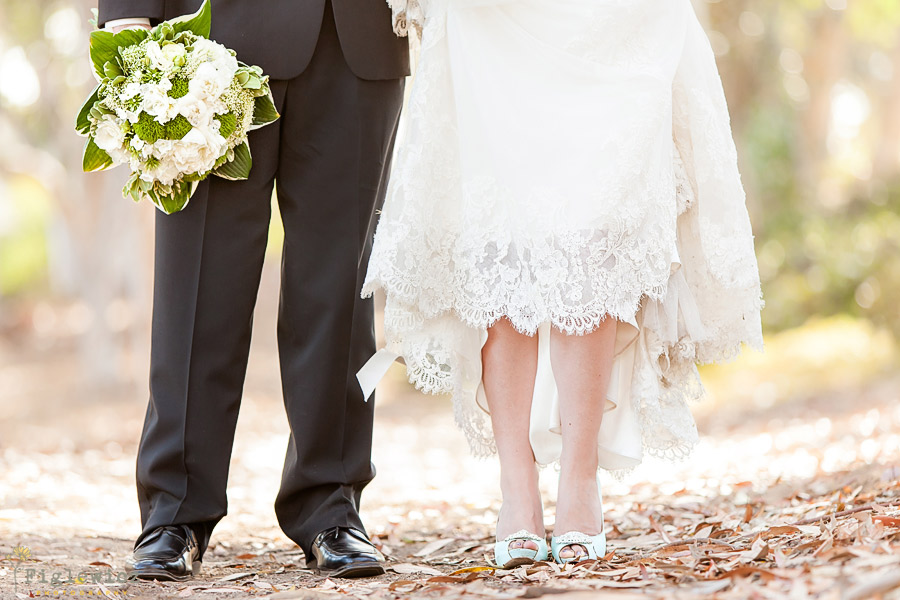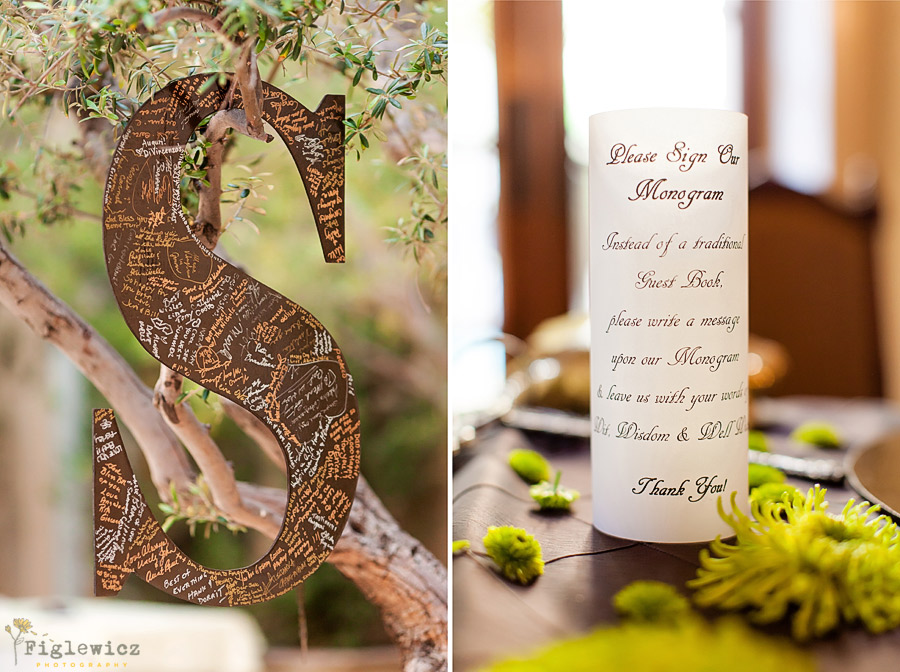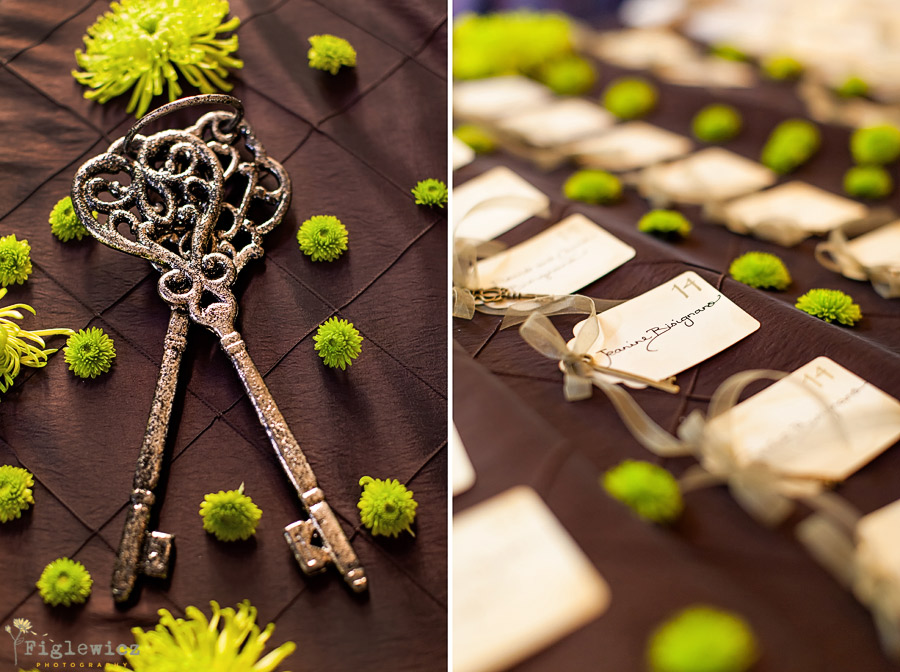 When we got to the hotel we could see Josie's style over some of the details at the wedding reception.  As you saw in part one, she really likes cool, vintage looking keys, and there were some pretty neat decorations based upon that.  It was a special touch to the wedding that really brought out that unique style we loved so much in their engagement photos!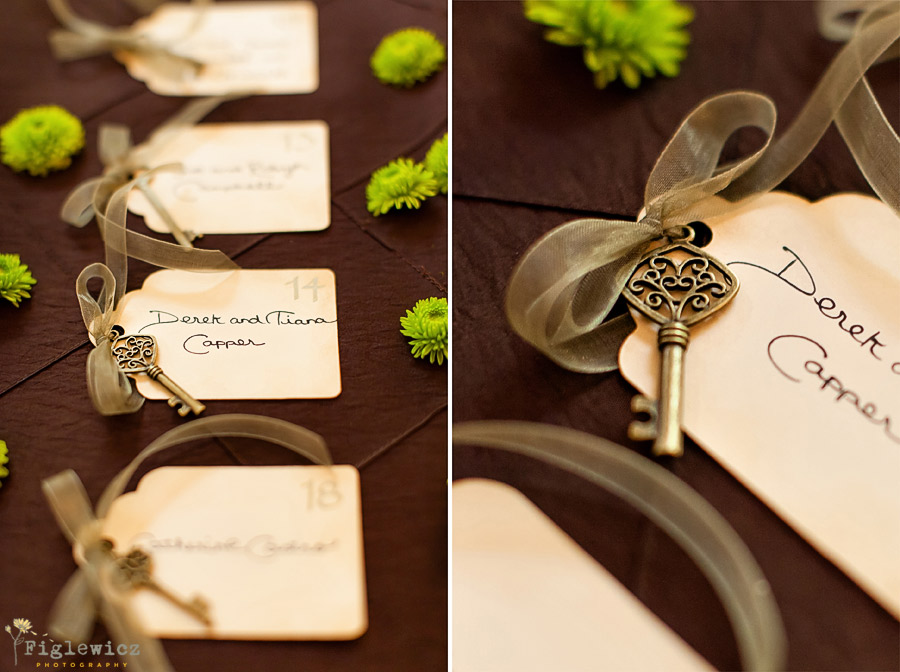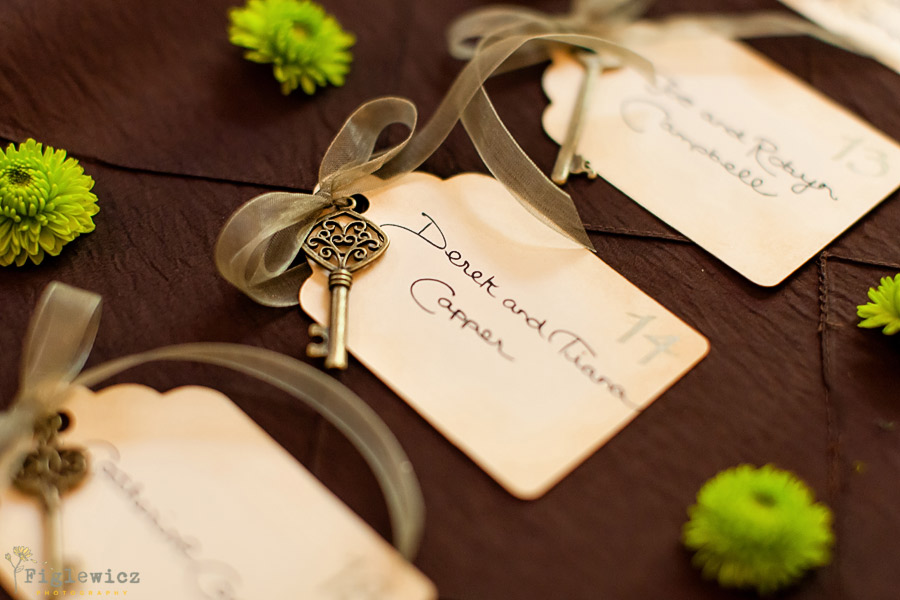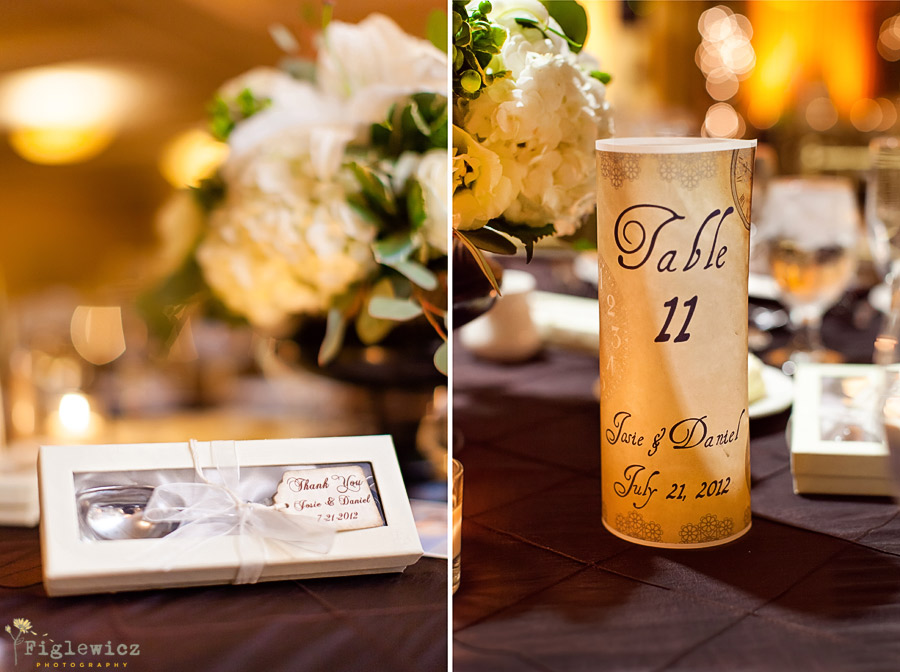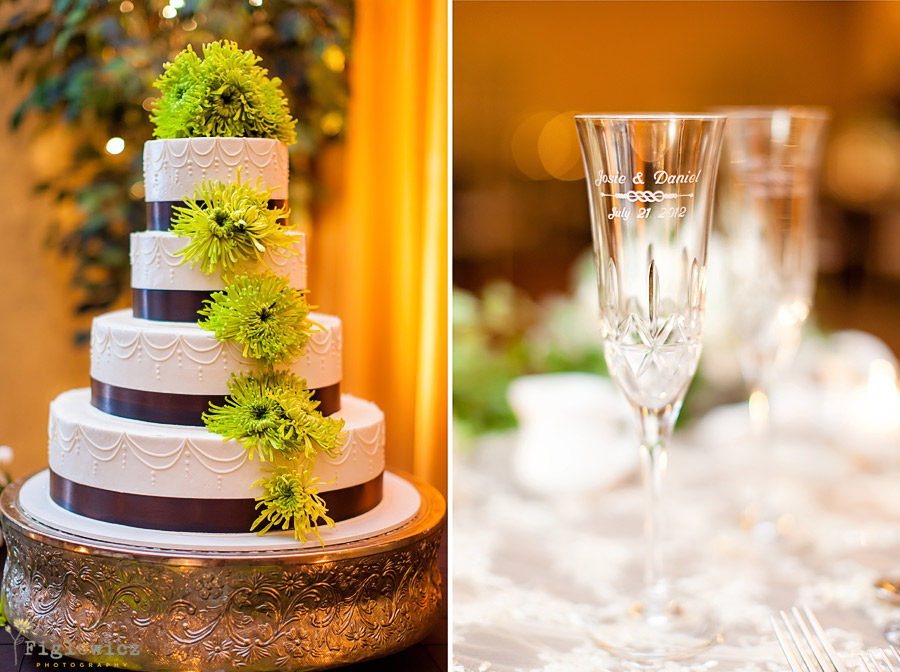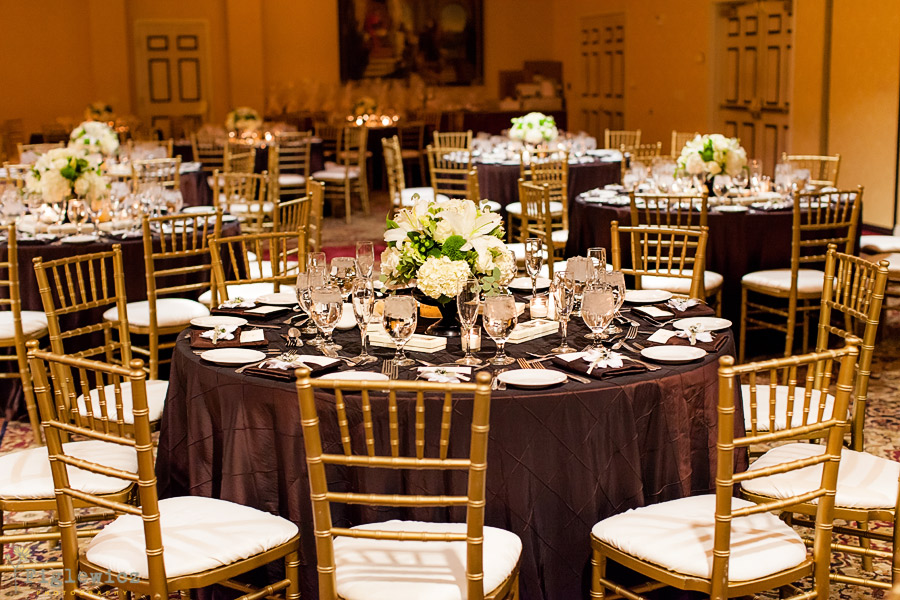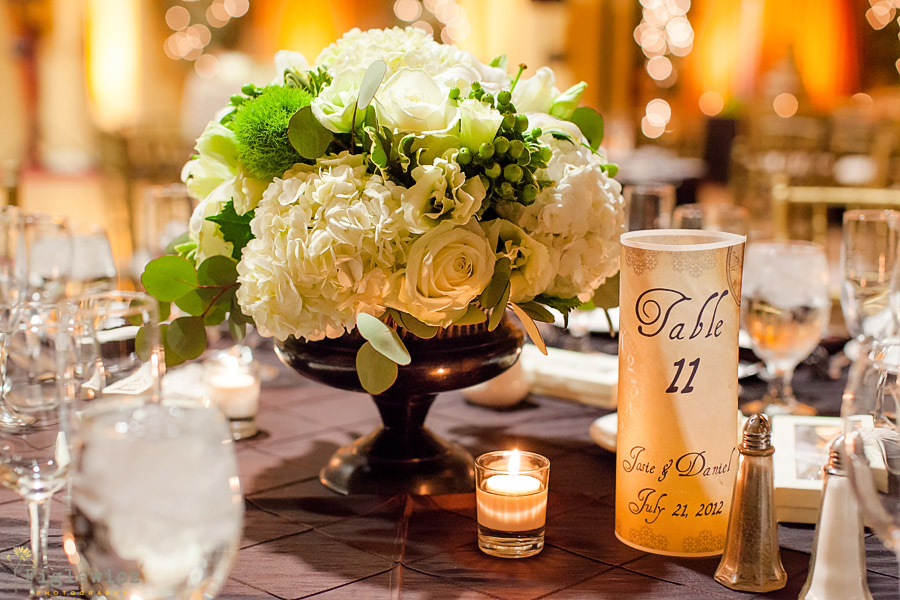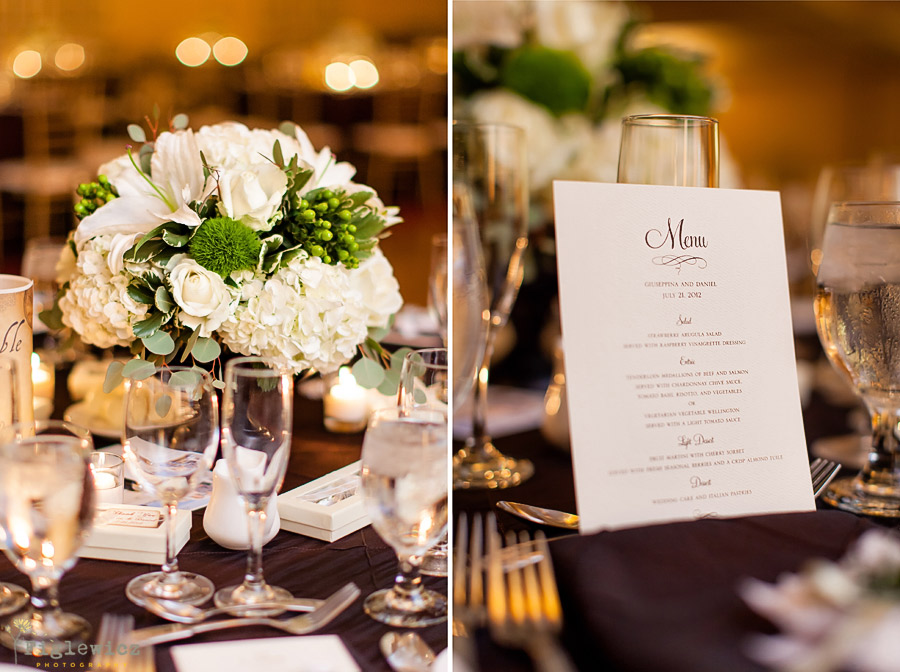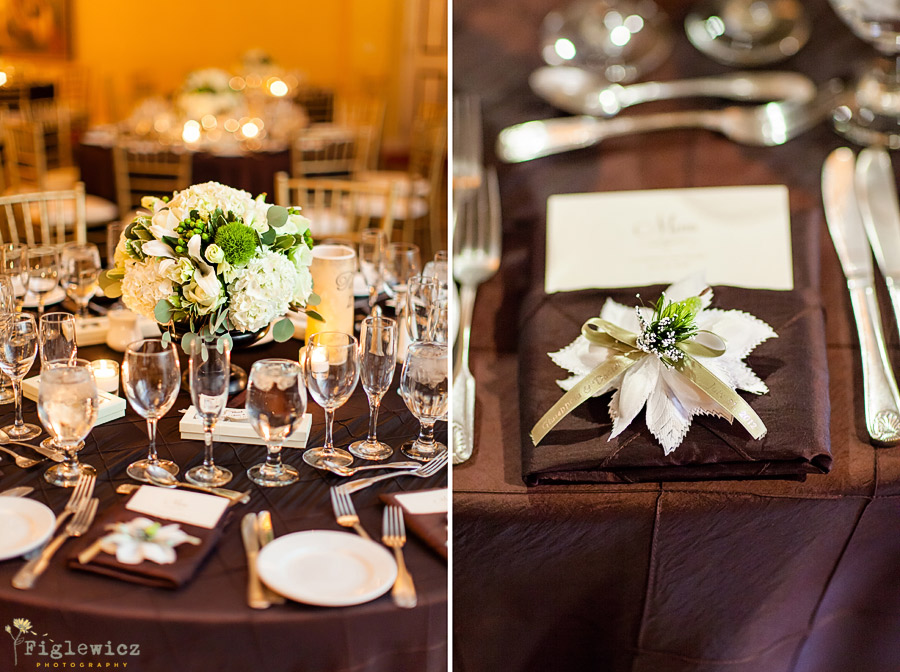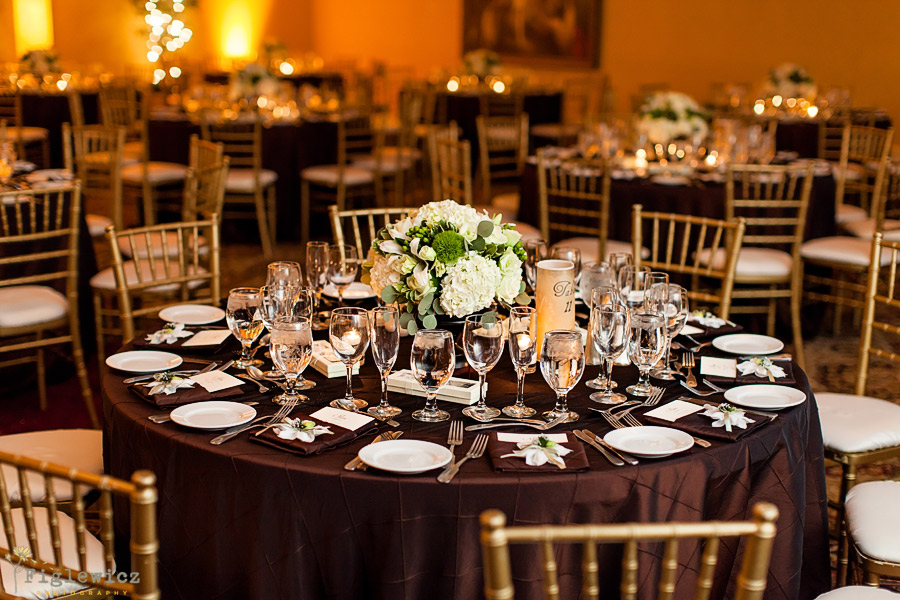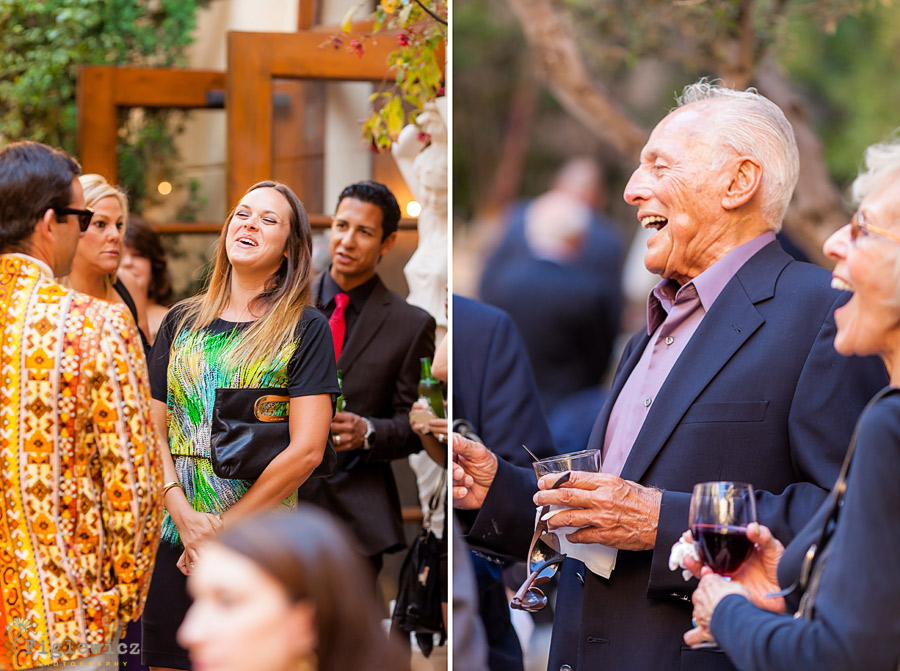 Everyone was so excited to move from the ceremony to Ayers Hotel in Manhattan Beach for the reception (and the party!).  All of Josie and Dan's family and friends were beyond ecstatic for these two to finally be tying the knot!  Josie has really animated family members who were just a blast to be around.  They were so fun and eccentric!  They really added to the excitement of the day!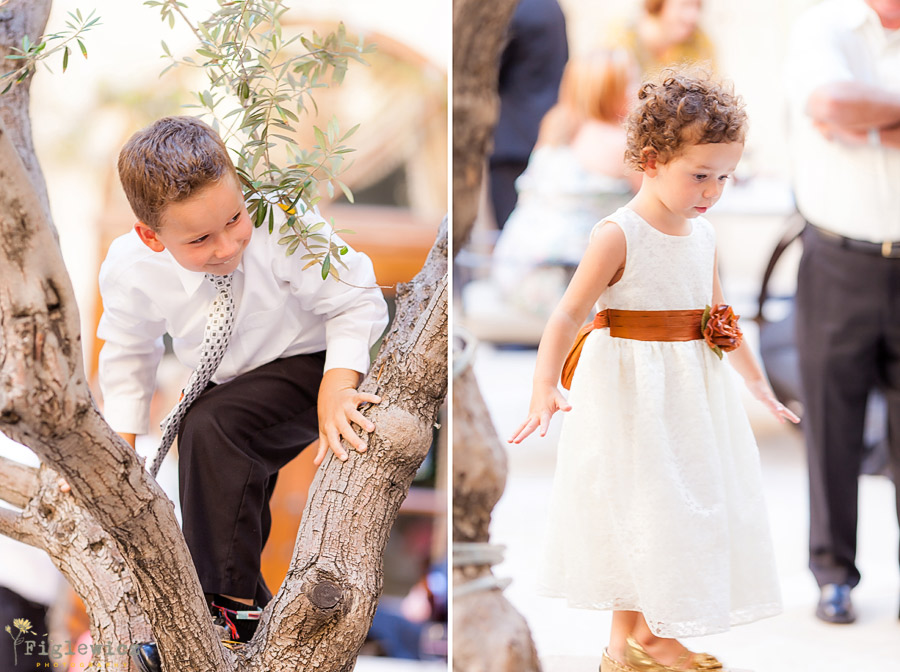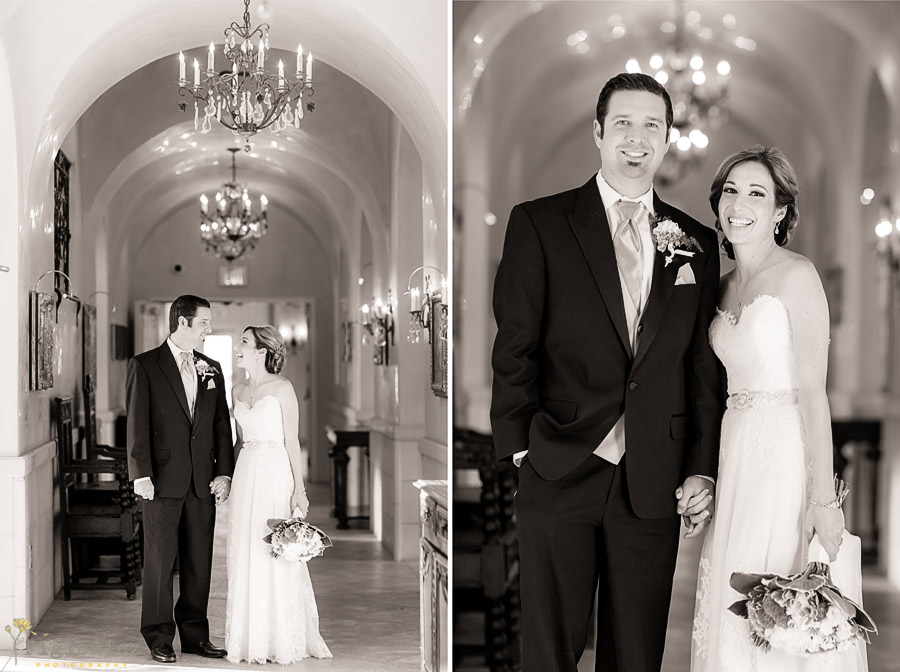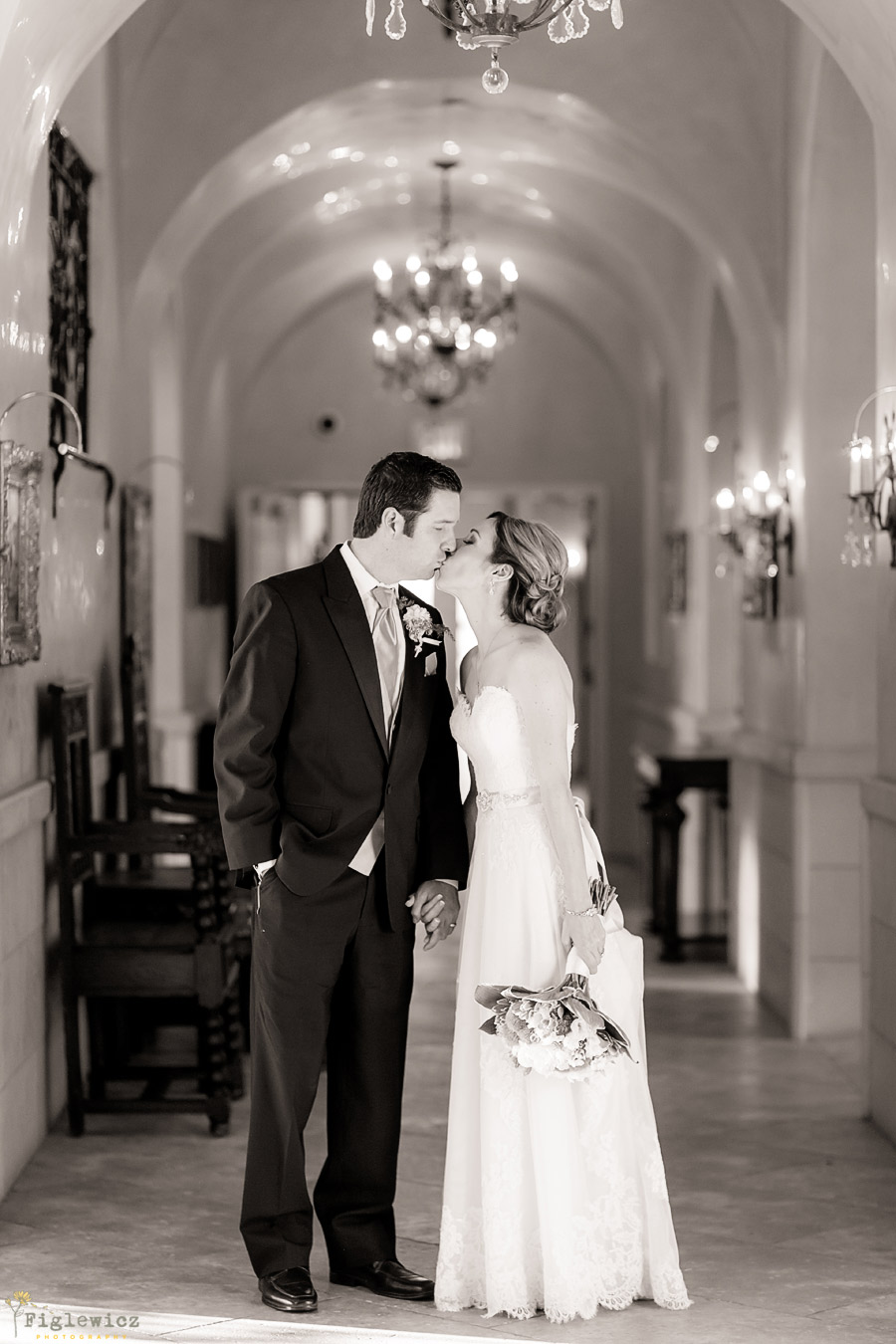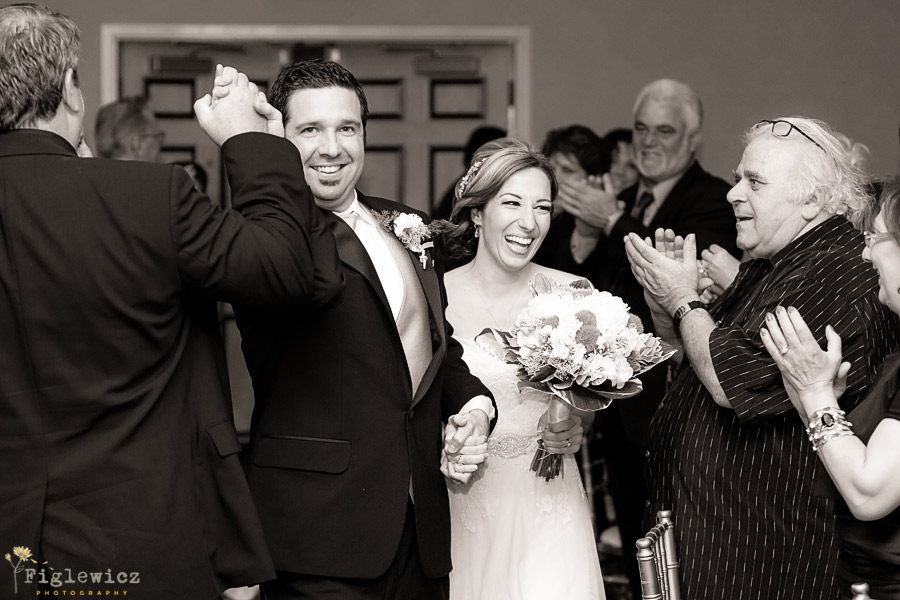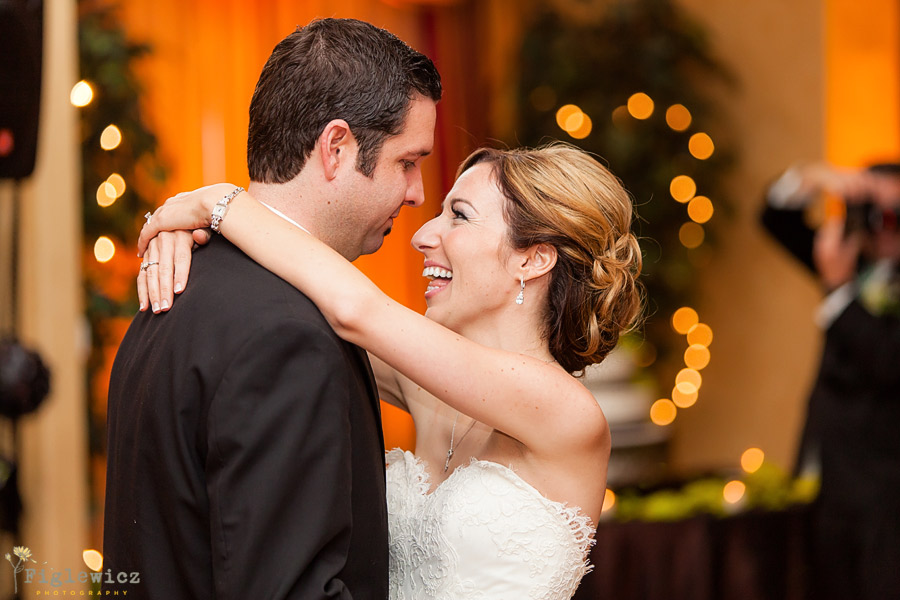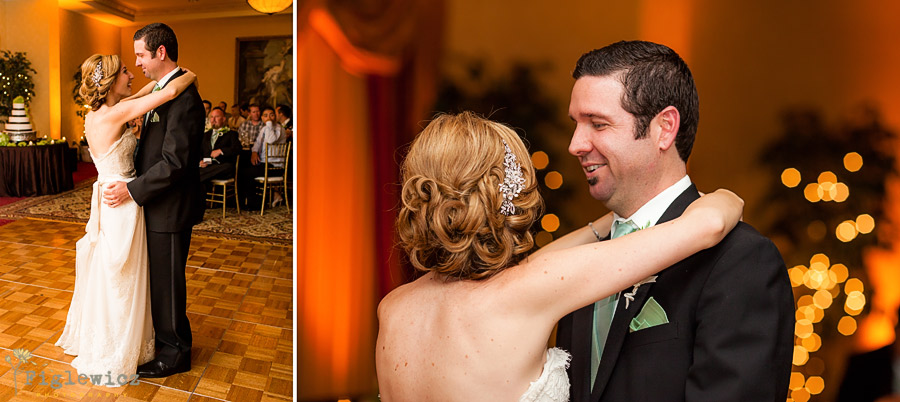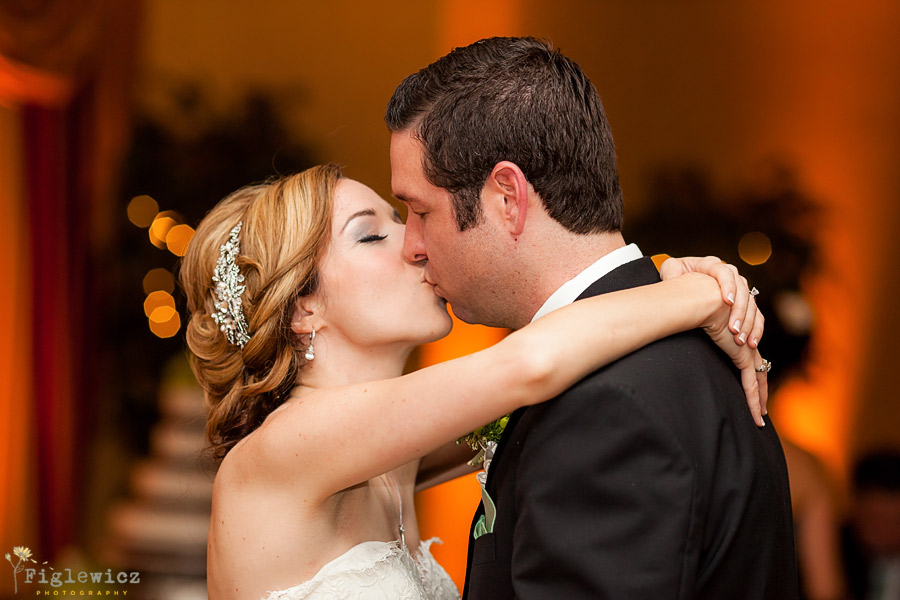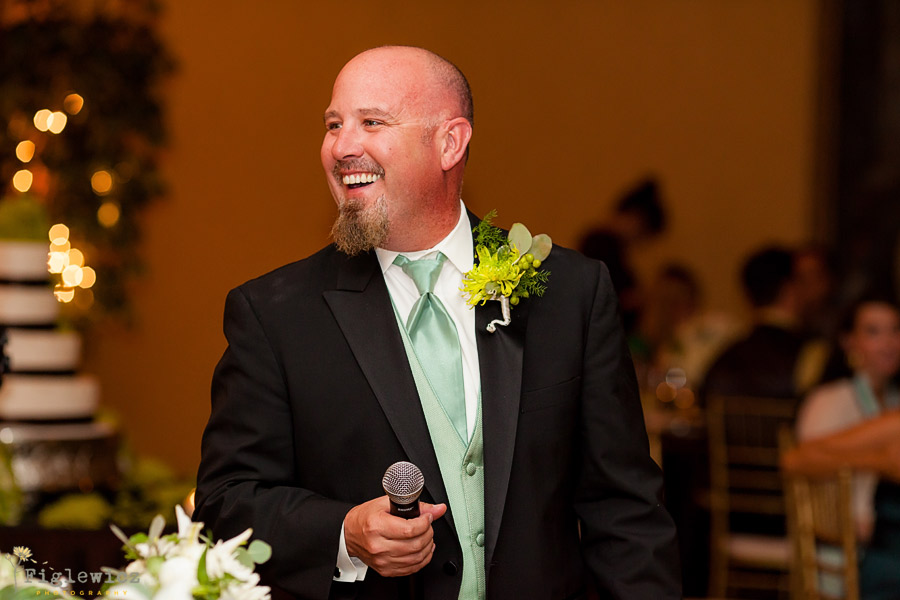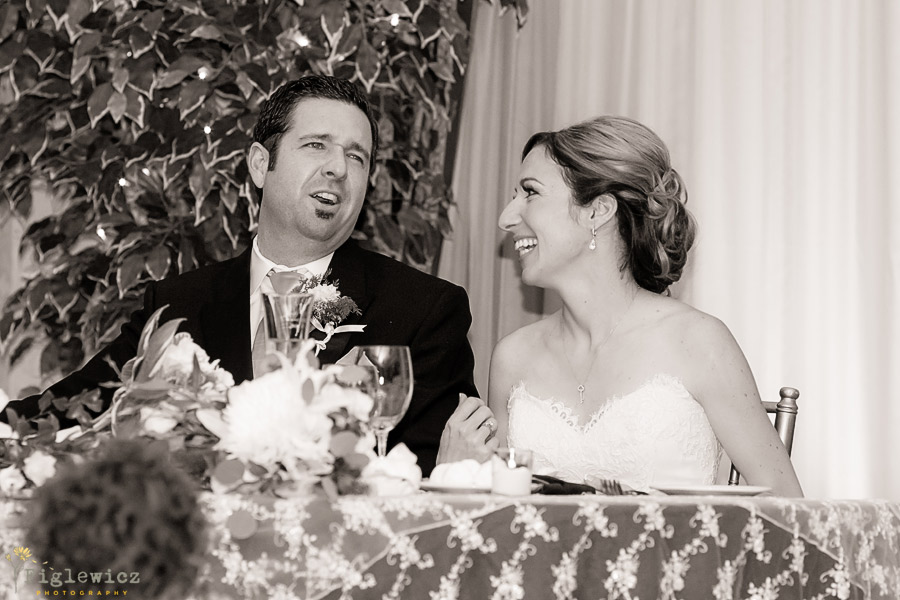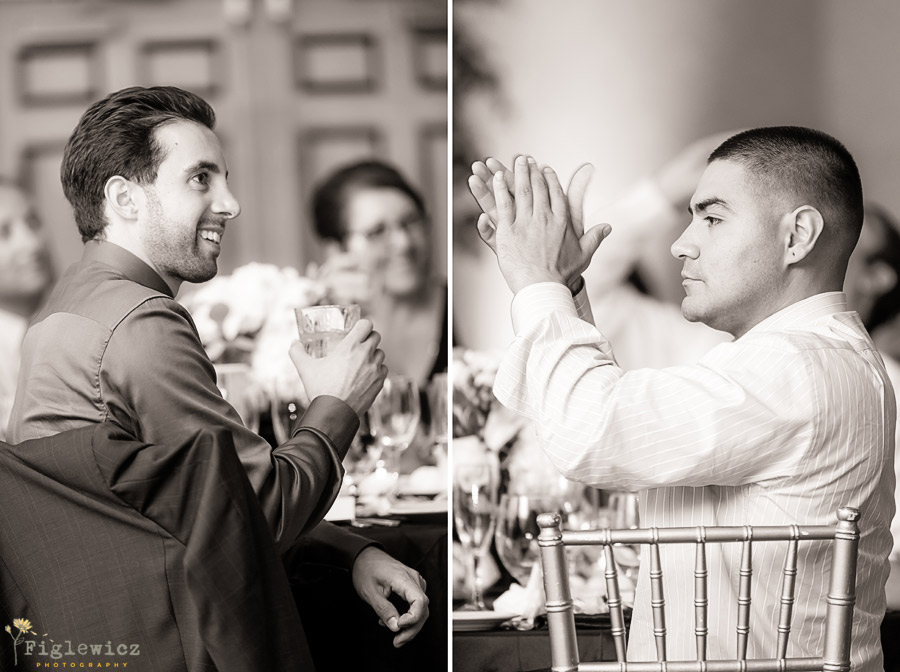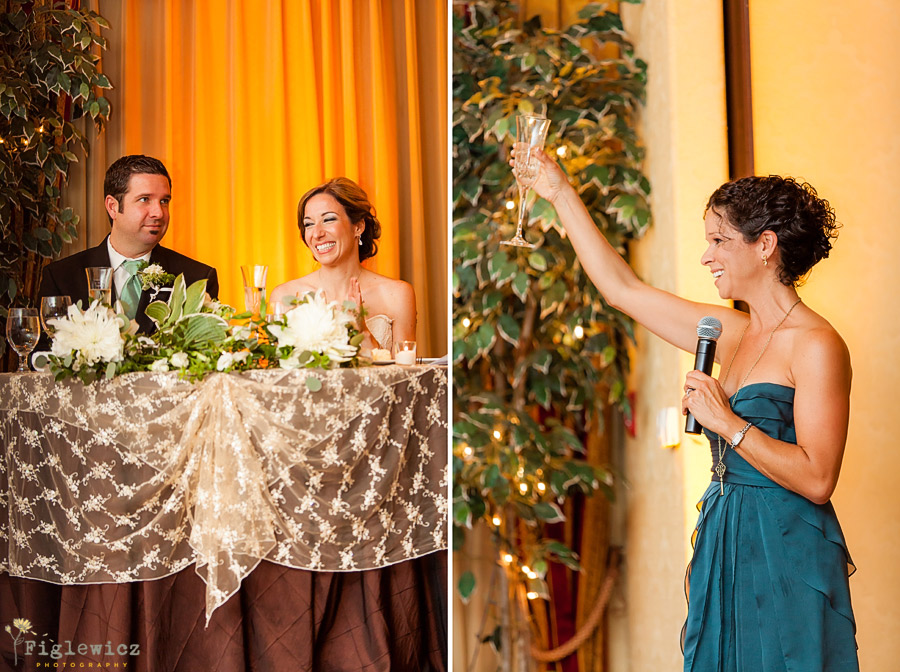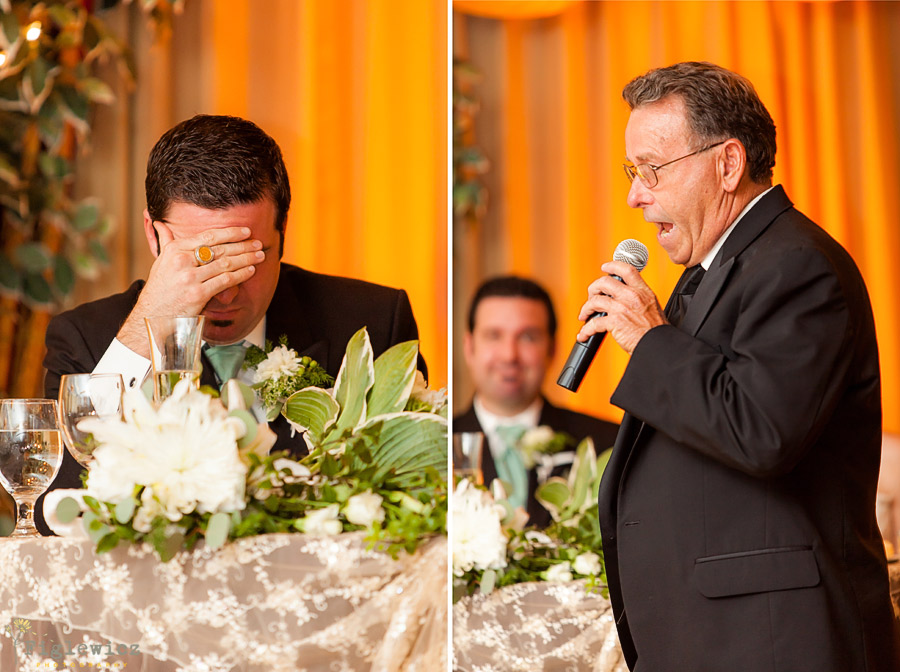 Dan's dad gave a touching prayer for the two of them.  You could tell he was just so happy for Josie and Dan to get to experience something as great as marriage.  It was a great way to start of this new chapter in life!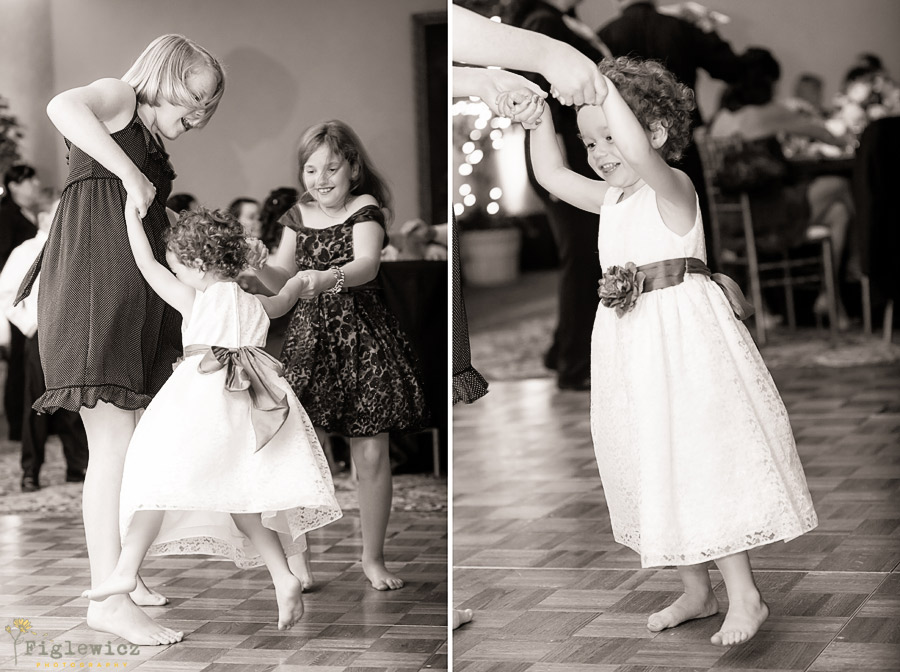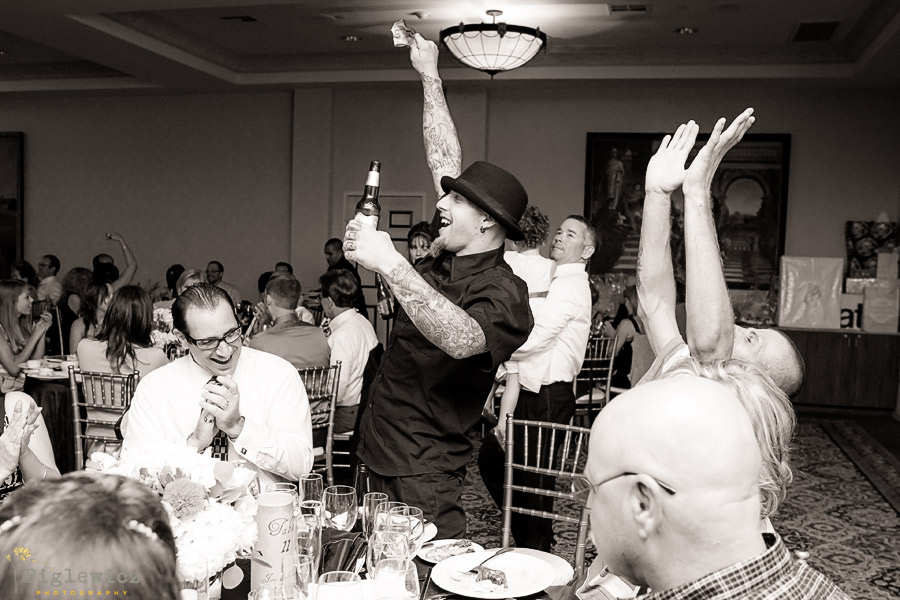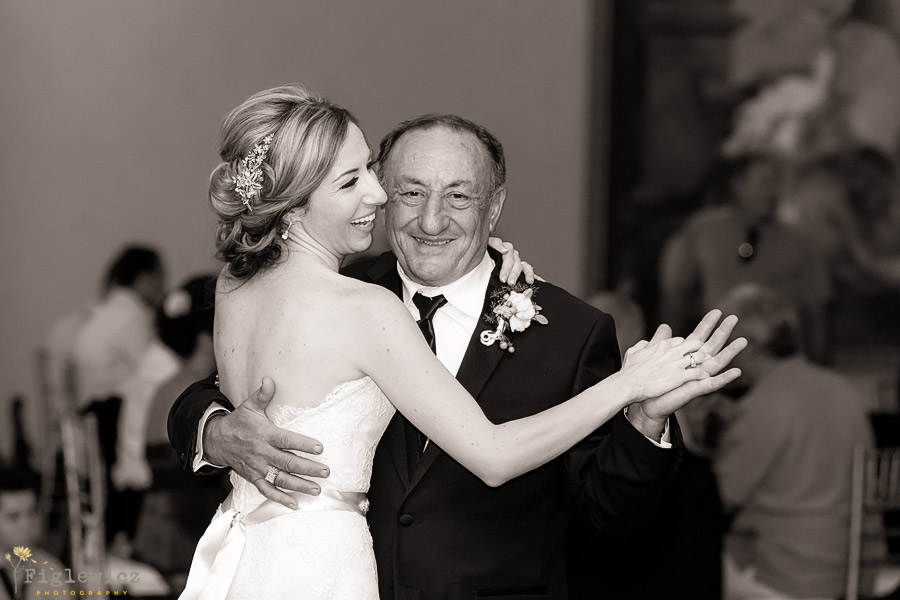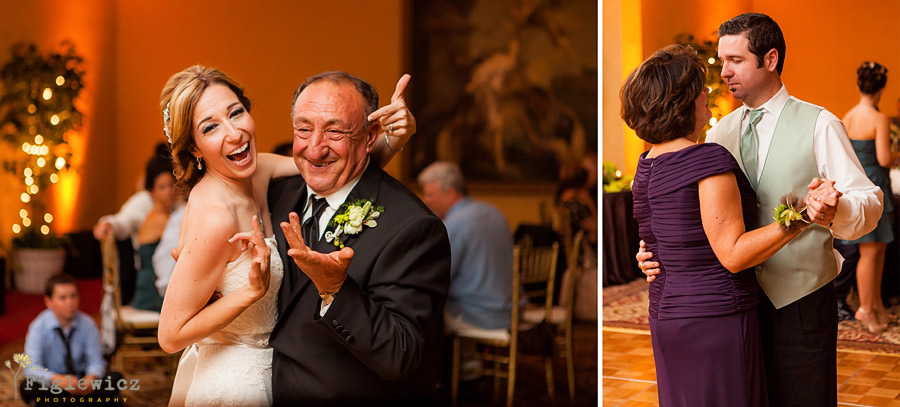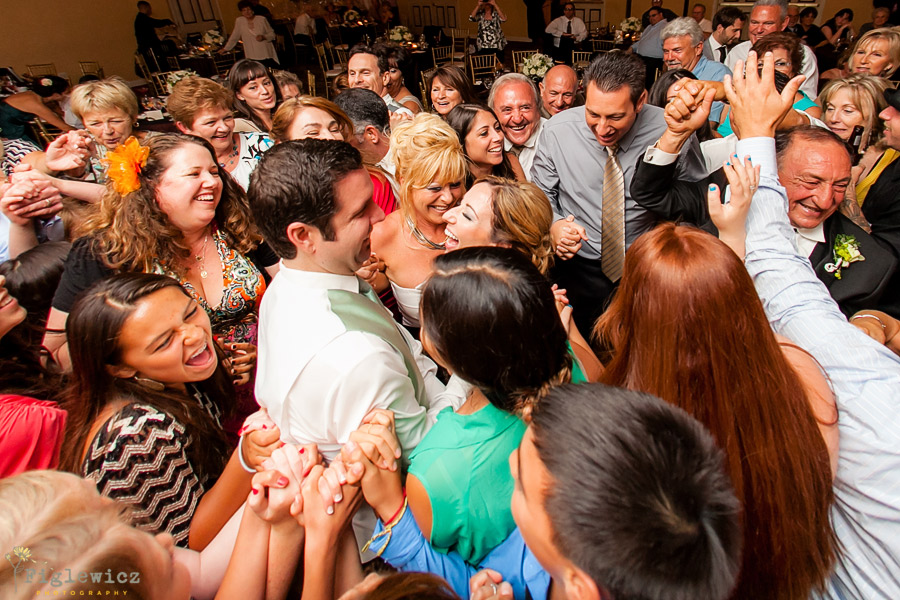 One thing Josie kept mentioning is that she was really excited for the dancing at the reception and  I don't think anyone had more fun dancing at the wedding than she did!  That's saying a lot, because the dance floor was packed and it was going ALL NIGHT LONG!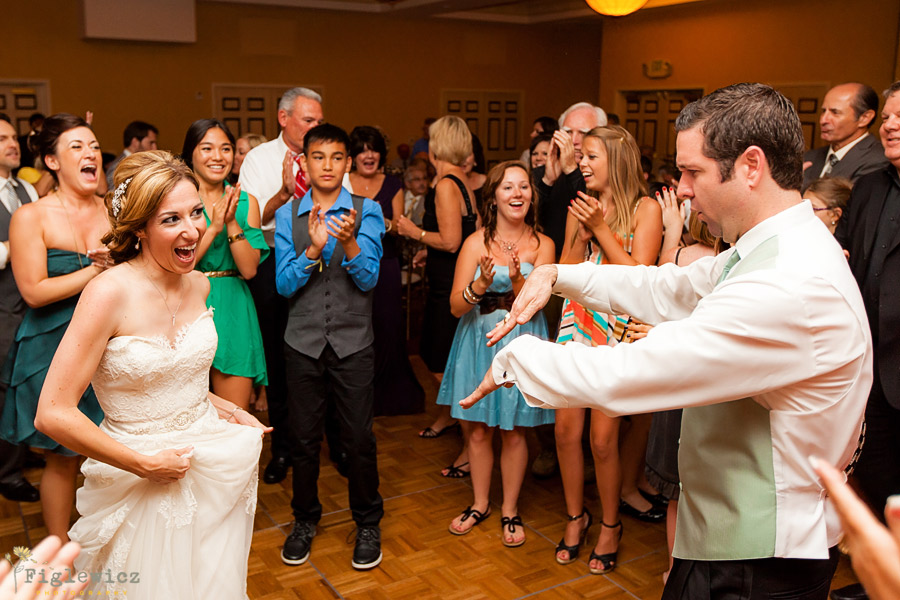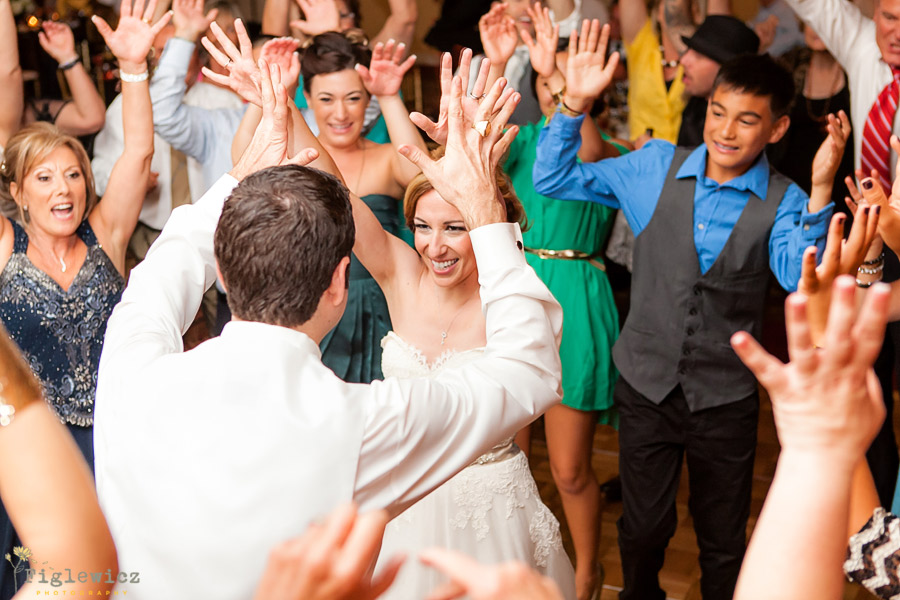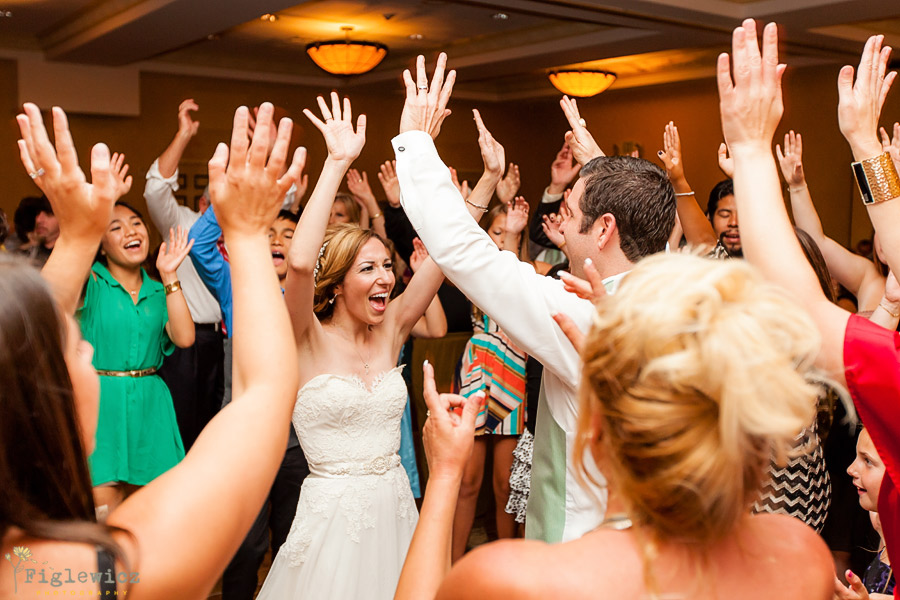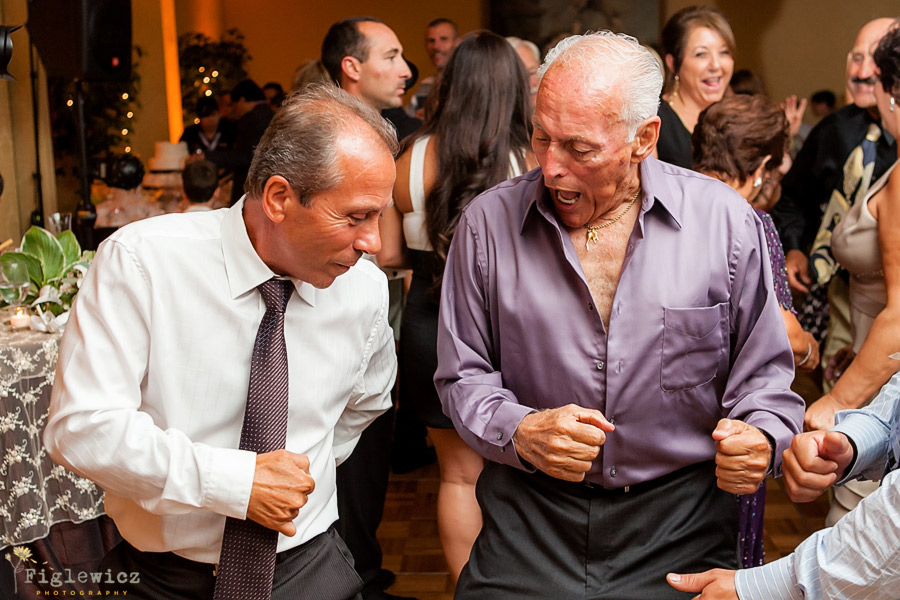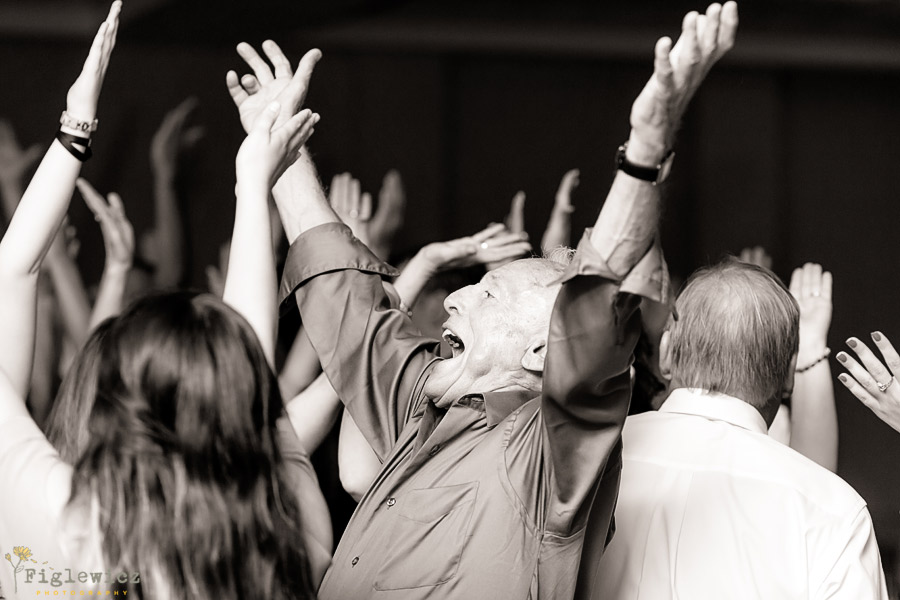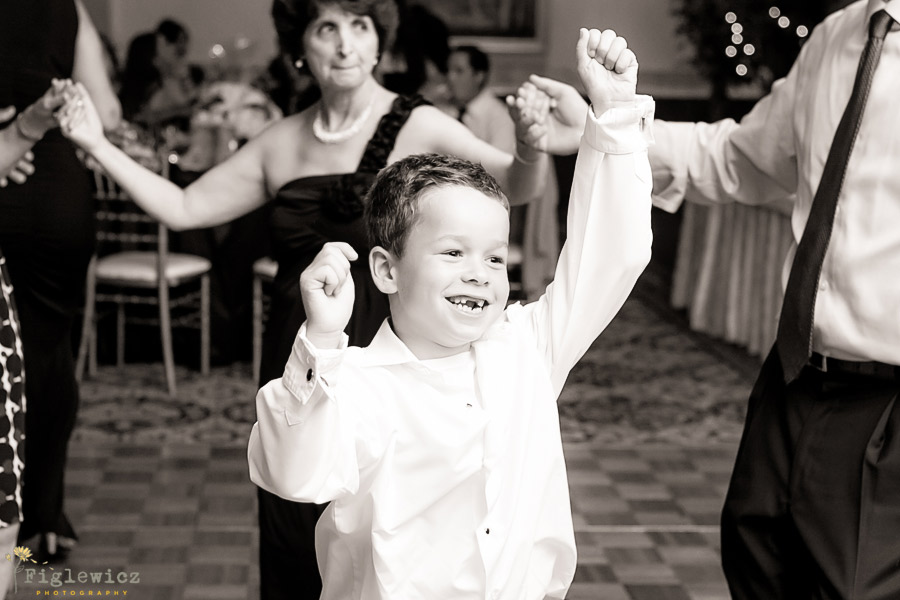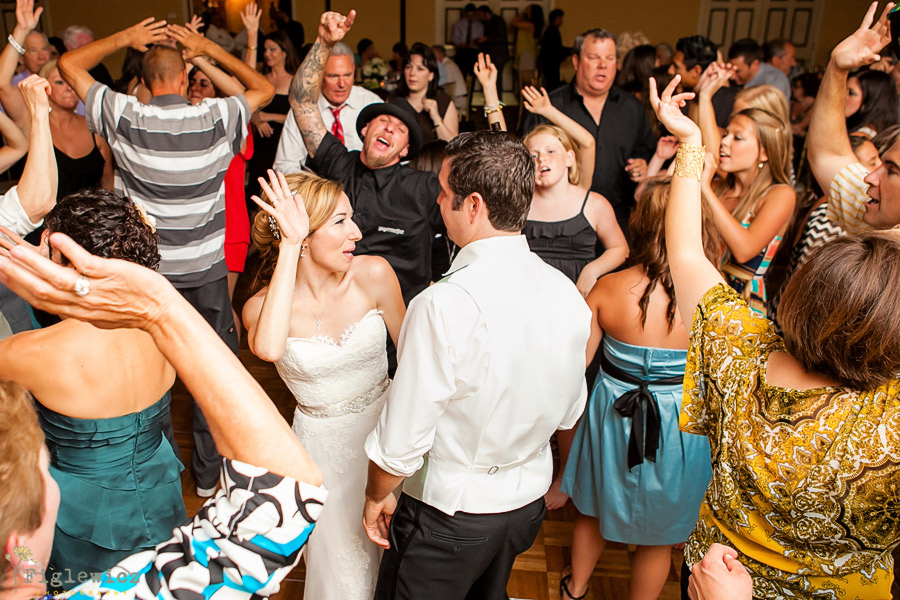 Josie and Dan, we had to add a lot of the dancing photos to our blog because we think it really captures how much fun everyone was having at your wedding – INCLUDING you two!  Hopefully you are laughing and remembering what a great day of celebration July 21st was!  We had a great time and we are so excited for you two!
Thanks again to everyone who made the wedding happen!
Venue: Ayers Hotel
Cake: Torrance Bakery
Dress: Mon Amie Bridal Salon
Hair/Makeup: Design Visage
Caterer: Matisse Restaurant