We had so much with Katie and Mike at the
LAB
, in Orange County.  Here are their engagement photos and check back soon for their wedding!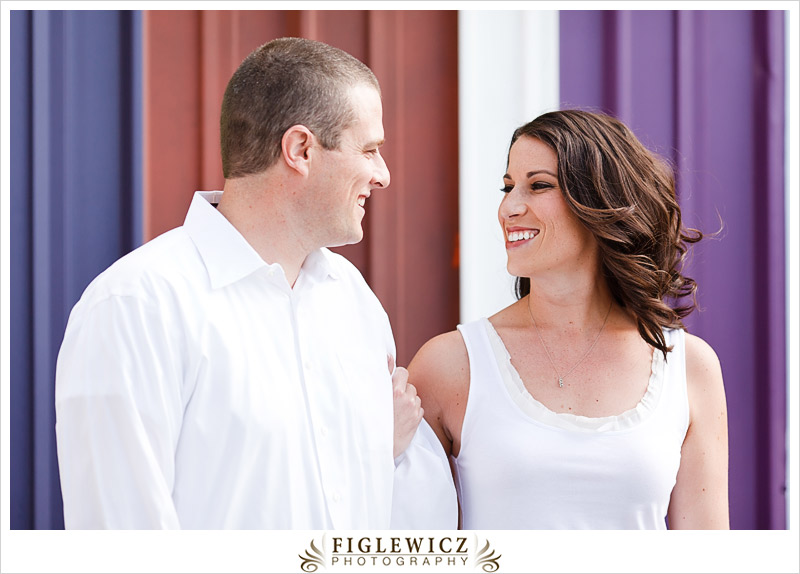 Q. How did you meet?
A. Mike and I met at Speedo in 2005. He had just moved to LA from Boston, and we became the best of friends. We did everything together and became each other's confidants! In February of 2007, Mike had to go to China for work and he came over to my house to say goodbye. But what he really wanted to do was tell me that he wanted more than just a friendship…but he chickened out! So instead, he flew across the globe and decided to write me an email confessing his feelings! I still have those emails today. When he returned, he took my on my first date to PF Changs. And the rest is history….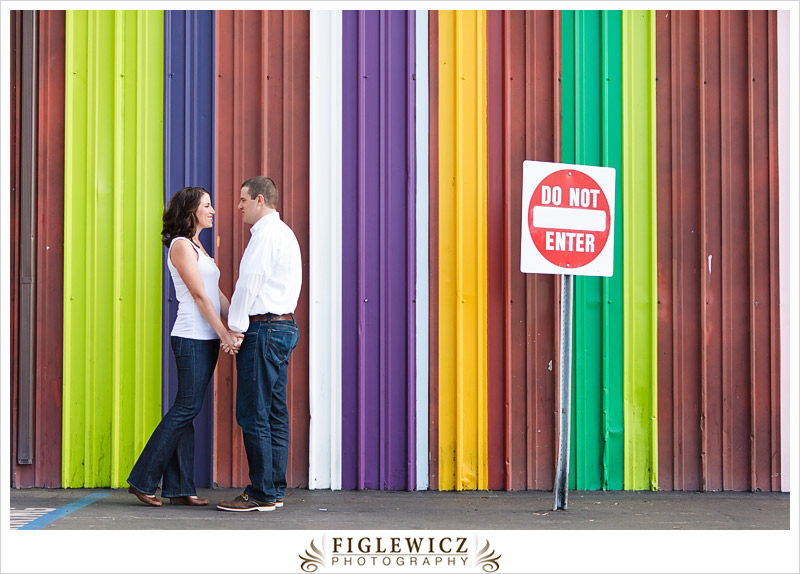 Q. How did Mike propose to you?
A. Well, it is sort of a long story. Mike had planned on proposing after I returned from Christmas vacation in NY. I had been in South Africa for 3 weeks, then flew straight to NY to spend Xmas with my family. While I was in South Africa, Mike flew home to Granite Bay to ask my father for my hand in marriage, so my father knew. He also called both my brothers.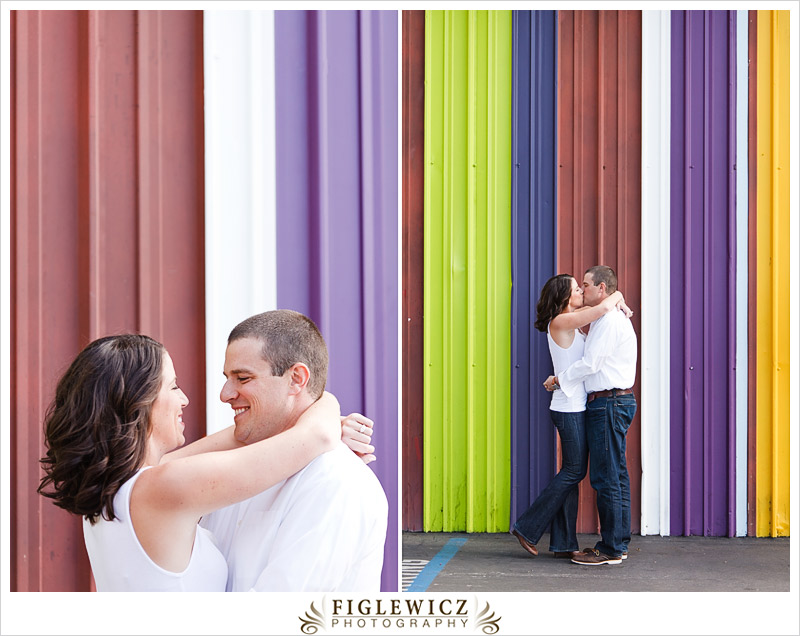 So while in NY, everyone but me and my mom knew that it would happen the day I returned from NY, which was supposed to be Monday, December 27th. Mike and I were planning on going to Temecula and he was going to do it at our favorite winery. Unfortunately, the worst storm in history hit NY and my flight was delayed until Tuesday.
So Mike rescheduled for Tuesday. Then my flight got cancelled again. So rescheduled for Wed. And it got cancelled again. Every time it got cancelled, I would call Mike crying, but little did I know that he was going through torture on his end! So finally he rescheduled for Thursday. My flight was supposed to land at 1pm and we were going to head straight to Temecula. And of course….my flight was delayed 7 hours!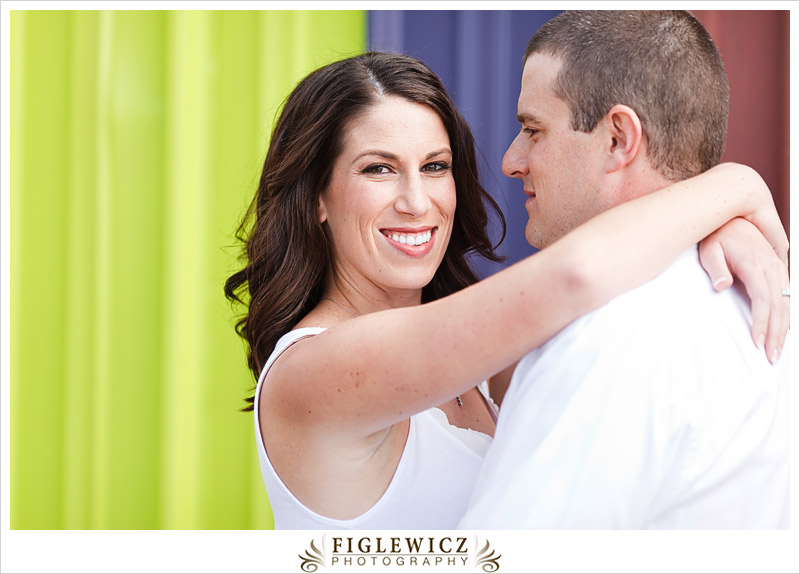 So I didn't get home until 8pm. He picked me up and we drove straight there and since it was late, we couldn't go to the winery. We went to the hotel and had an amazing cheese plate (my fav!) and some amazing wine.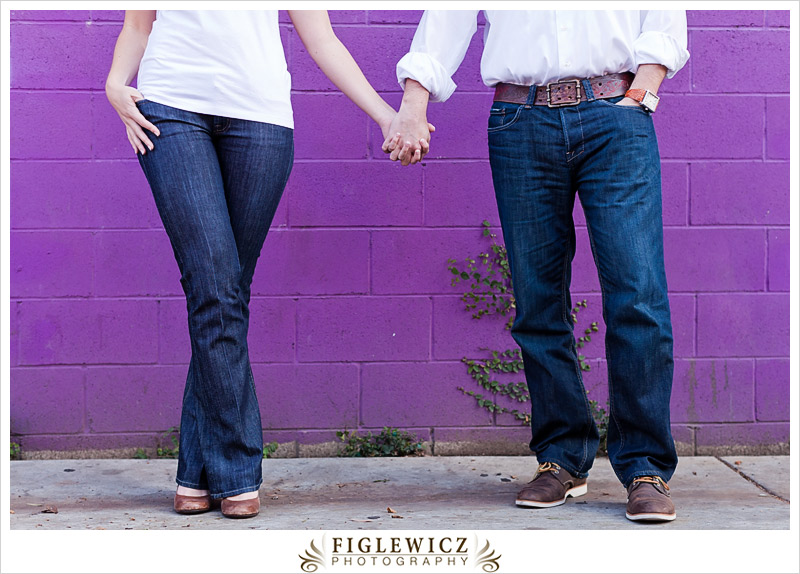 We exchanged Christmas presents and my last give was a small box! Before I could look up, he was down on one knee. I was mid bite with a piece of cheese and started choking because I gasped. In the midst of choking I said yes….and it's been an amazing whirlwind ever since!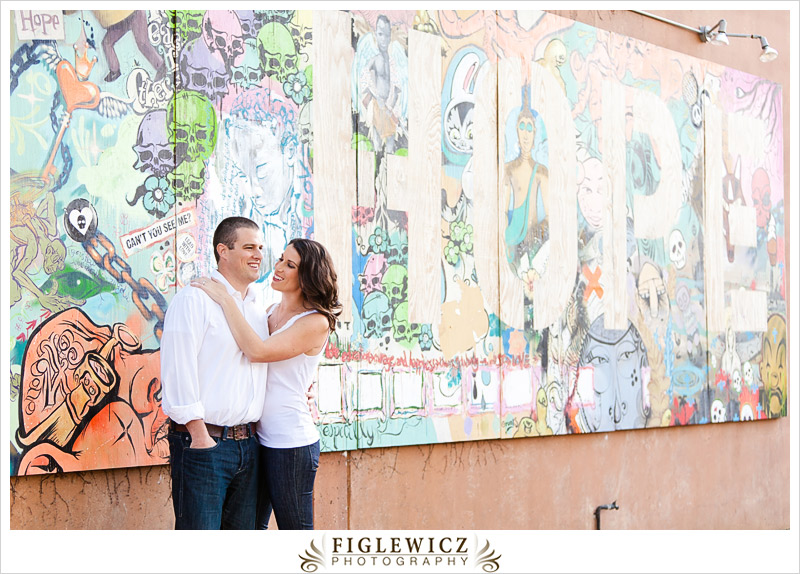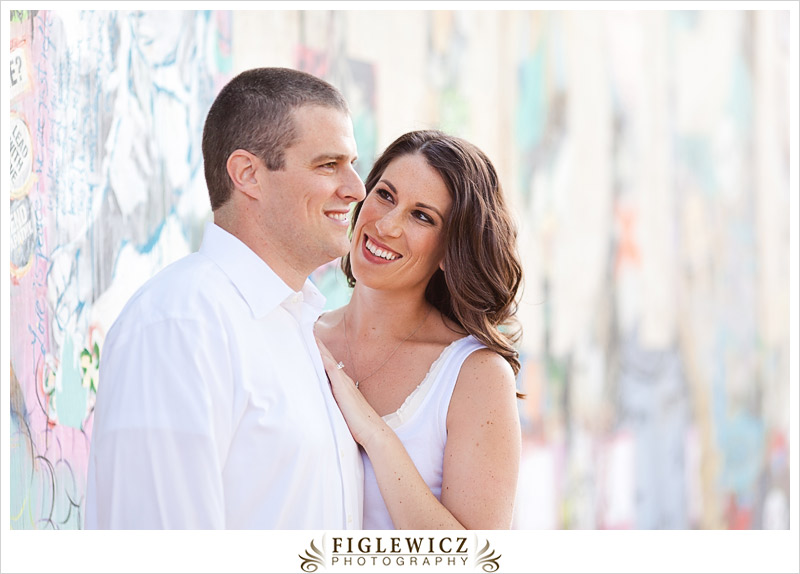 Q. What do you like most about each other?
A. For me (Katie), he never fails to make me laugh, and he takes care of me and supports me in everything I do. He surrounds me with unconditional love and i couldn't imagine my life without him. For Mike, he says (as he sits here next to me) that he loves everything about me! Haha. Good answer right. But seriously, he says that I always support him, I love him unconditionally, I communicate, I enjoy life and everything about him that he has to offer.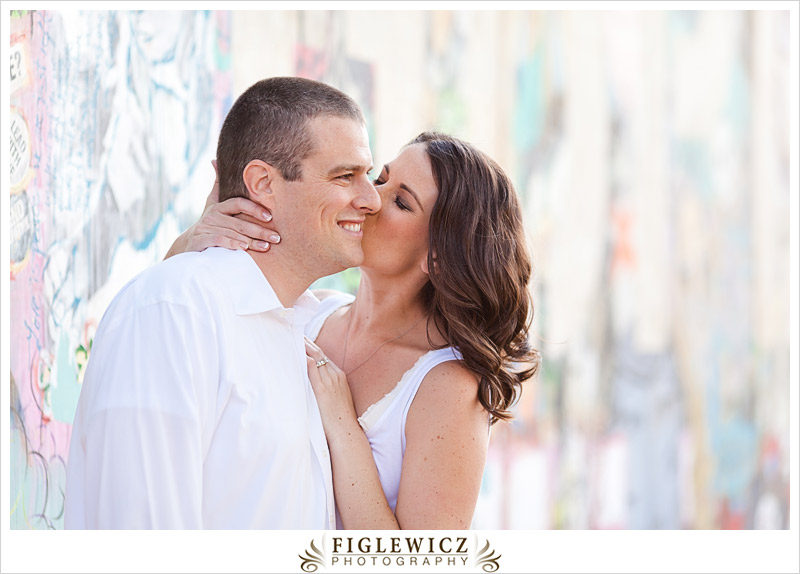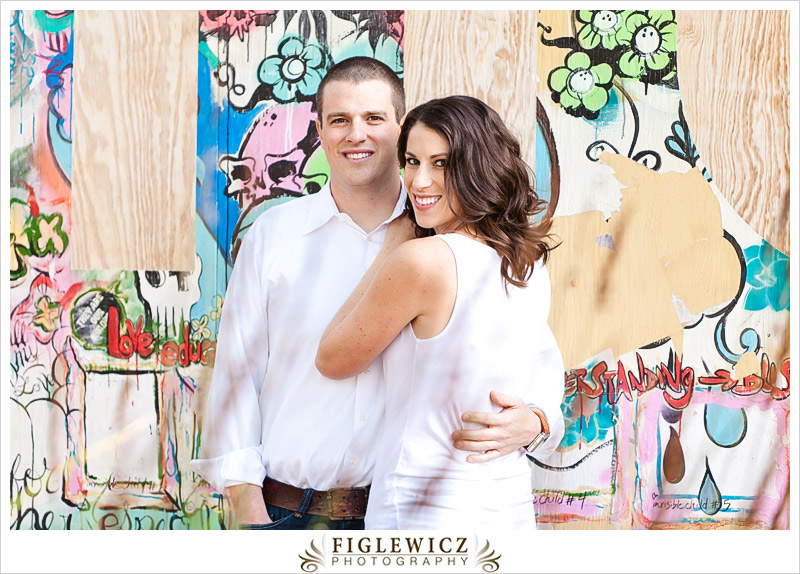 Q. What is your favorite thing to do as a couple?
A. Wine tasting, cooking dinner together, playing scrabble, weekend getaways, spending time with our families, and exercising together!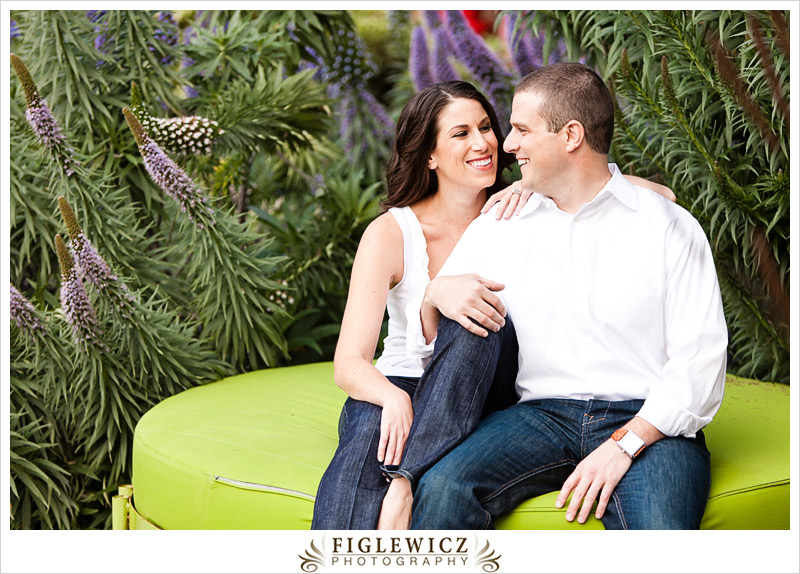 Q. During your wedding day what are you most looking forward to?
A. Oh my gosh, everything! Most of all, I cannot wait until the moment that Mike sees me for the first time. I cannot wait to celebrate with my family and dance! I cannot wait to share the moment with parents and his parents.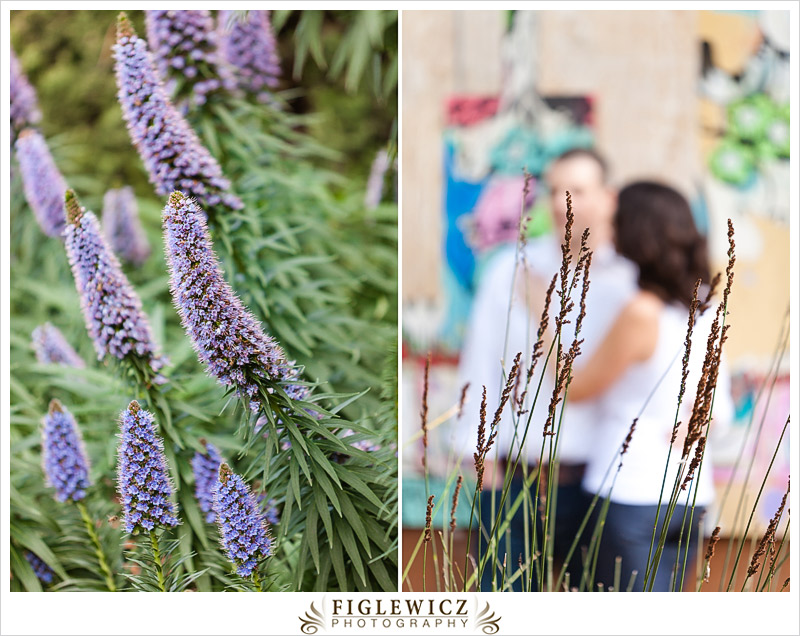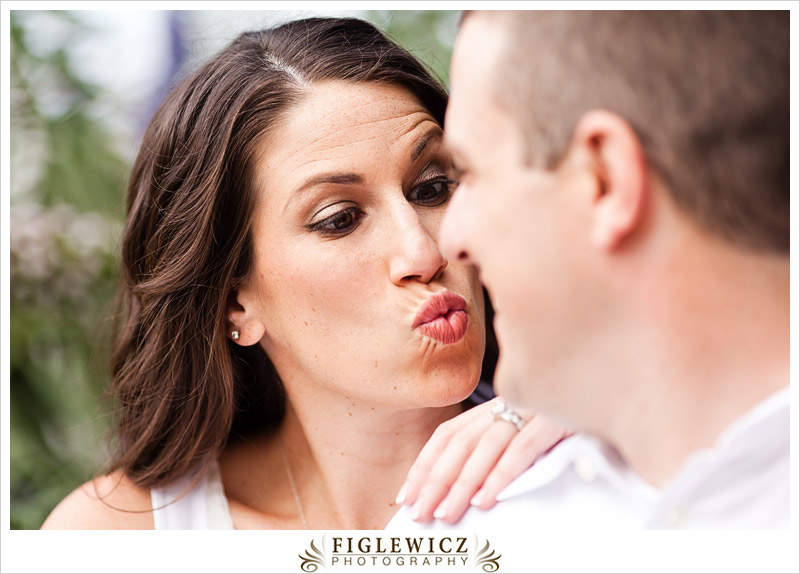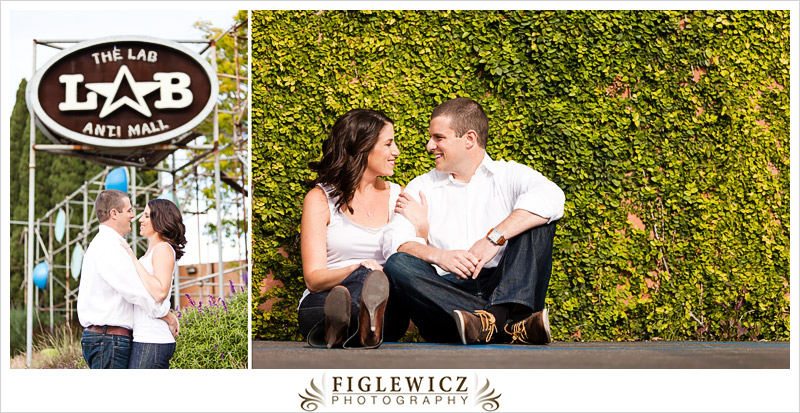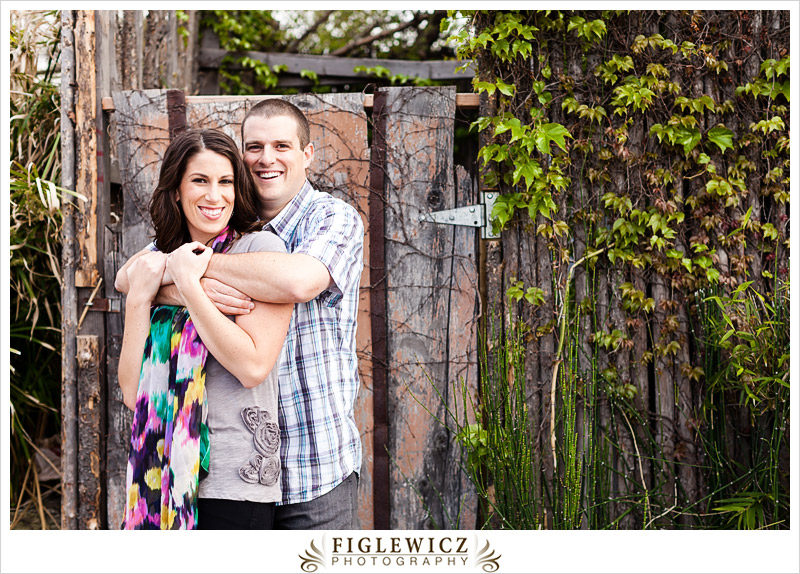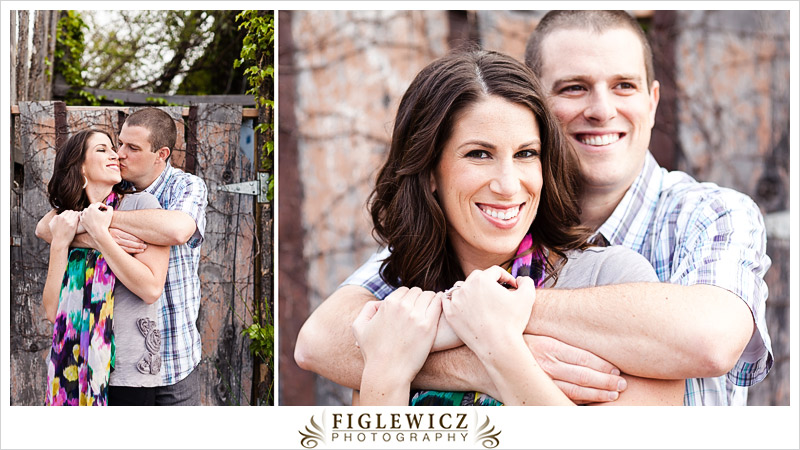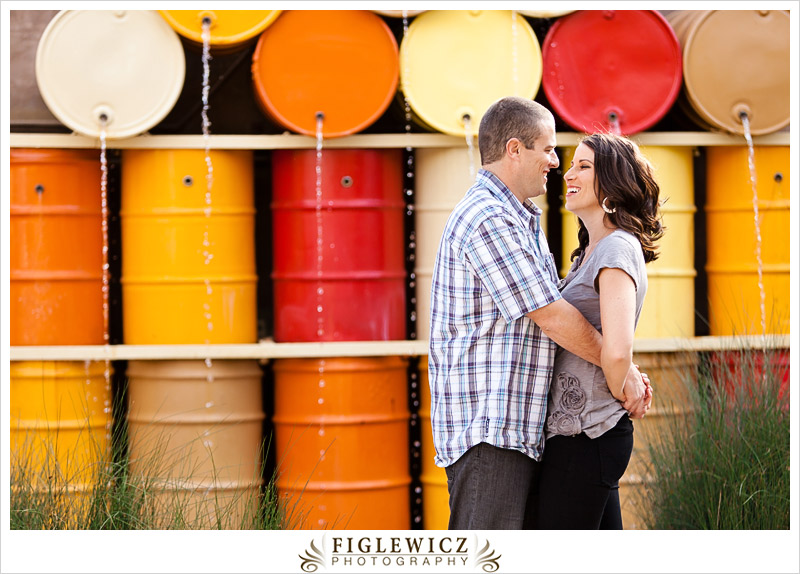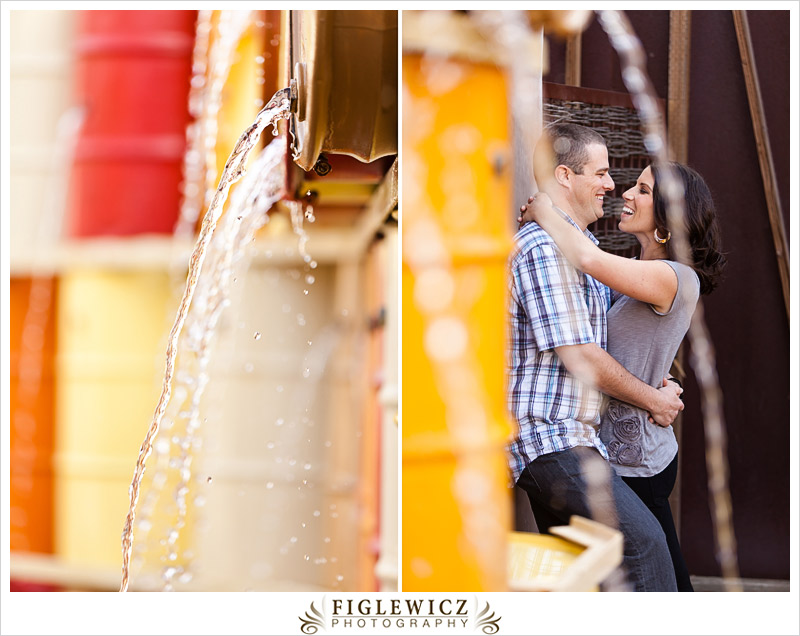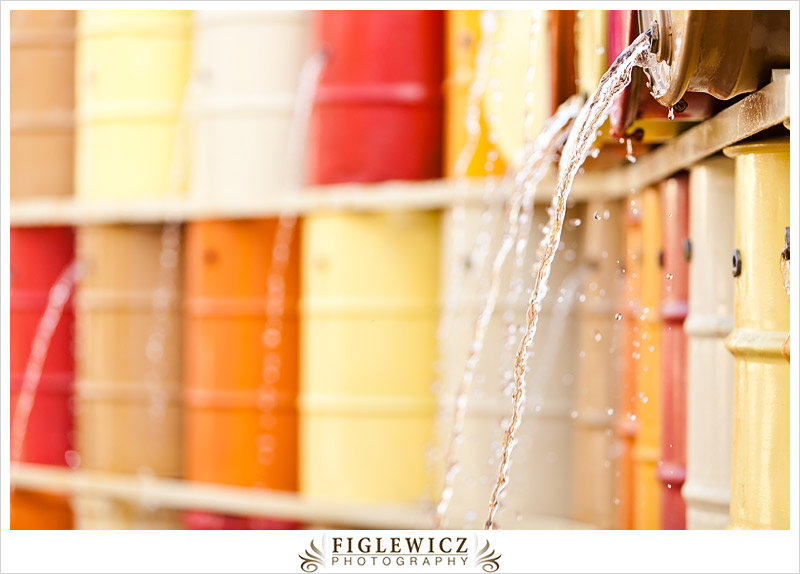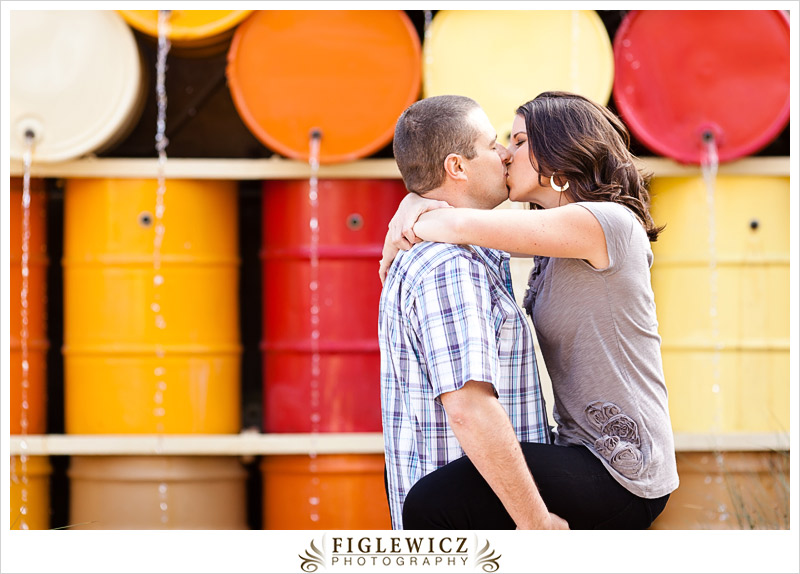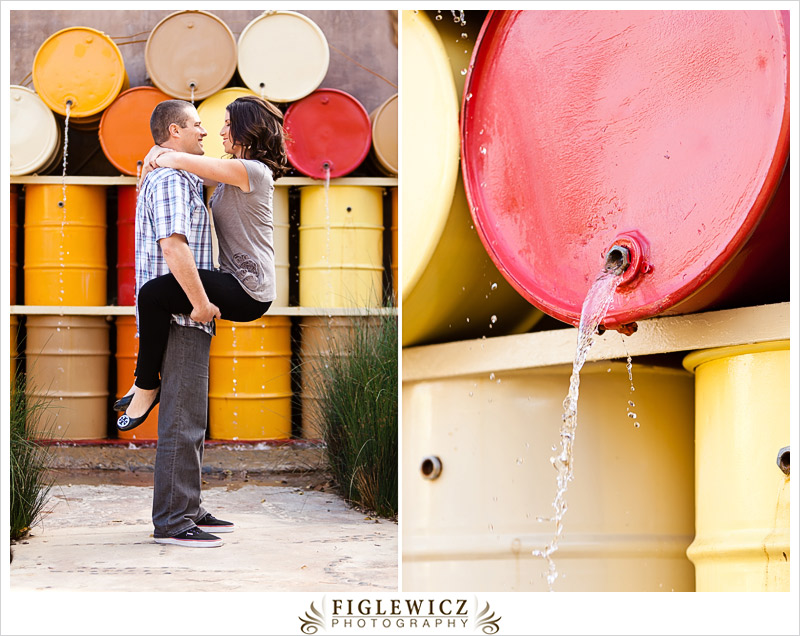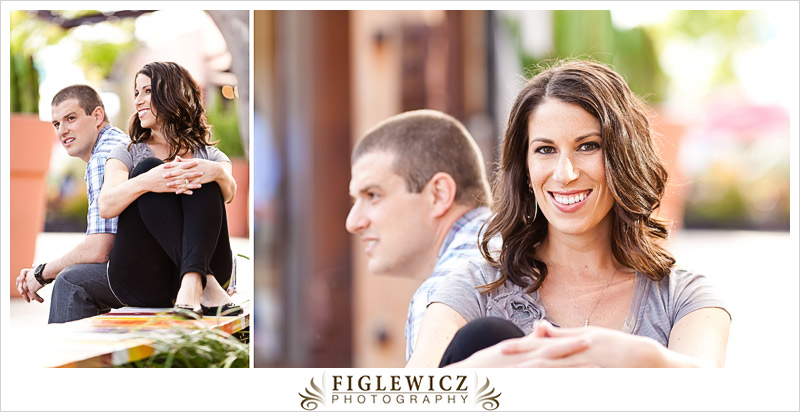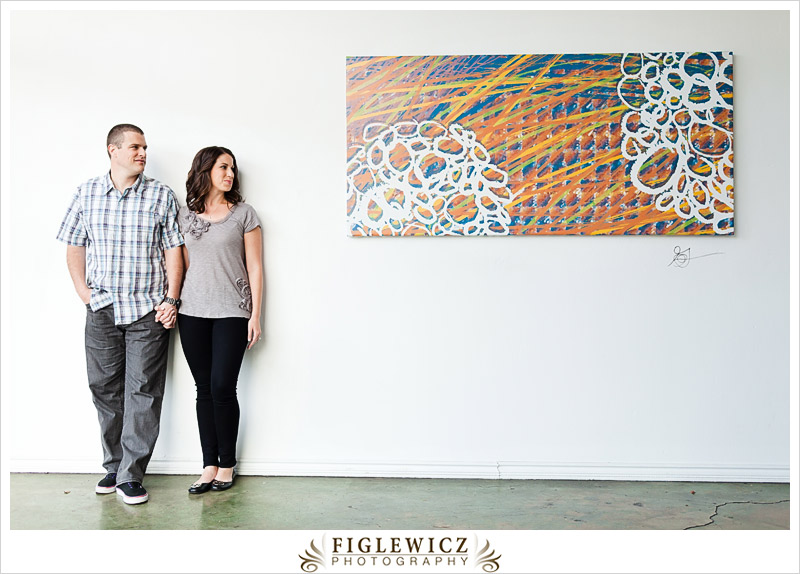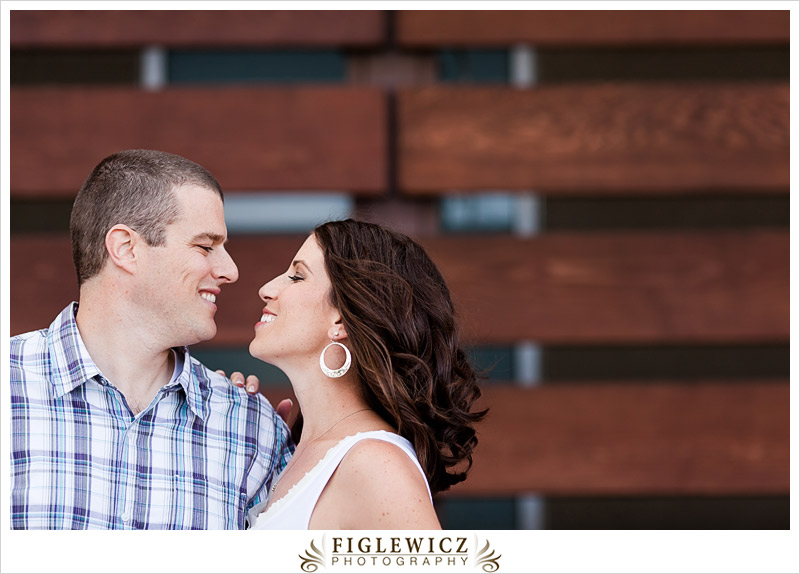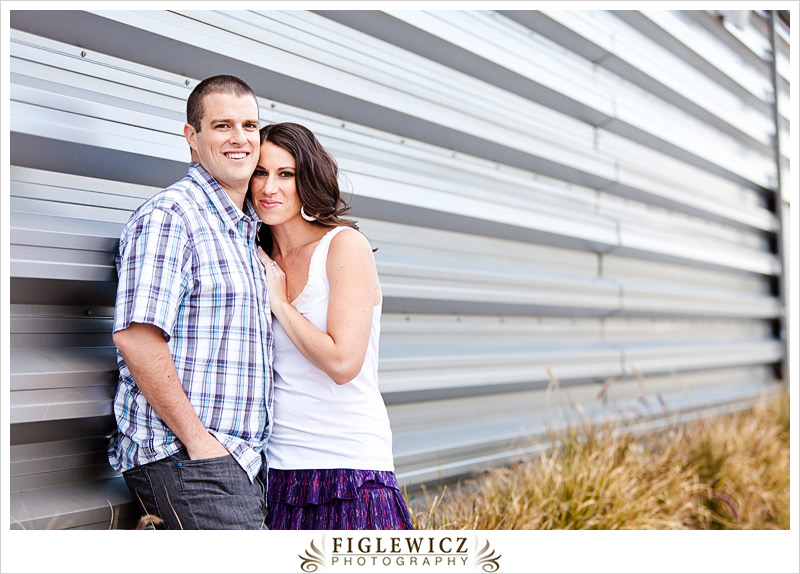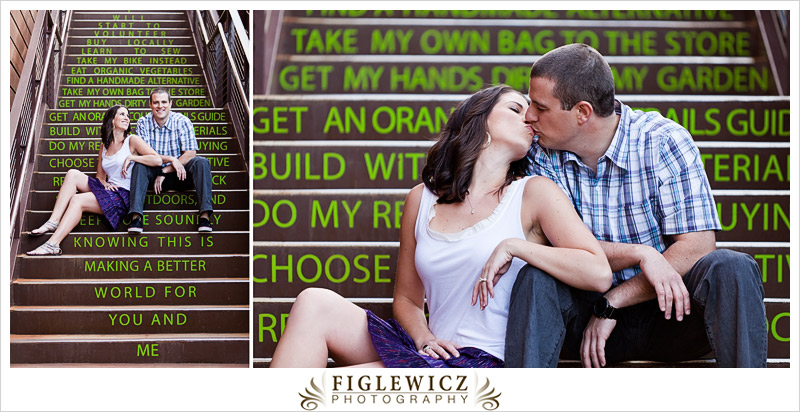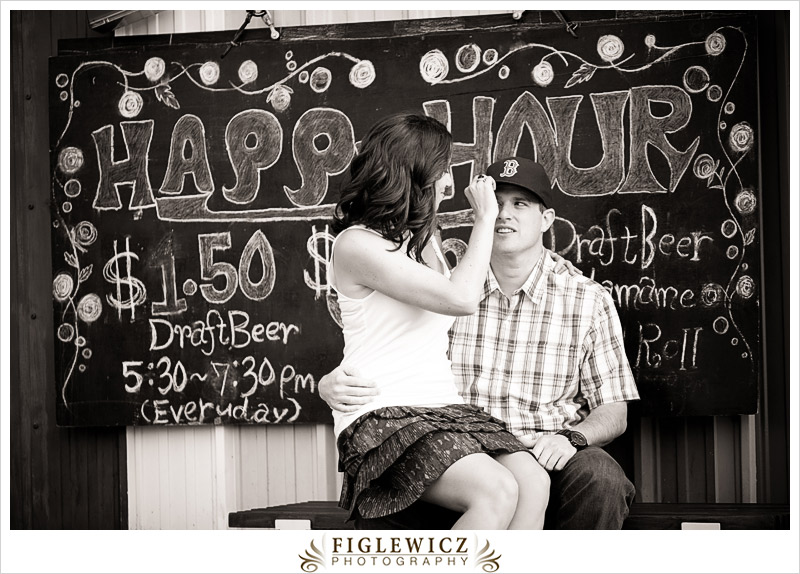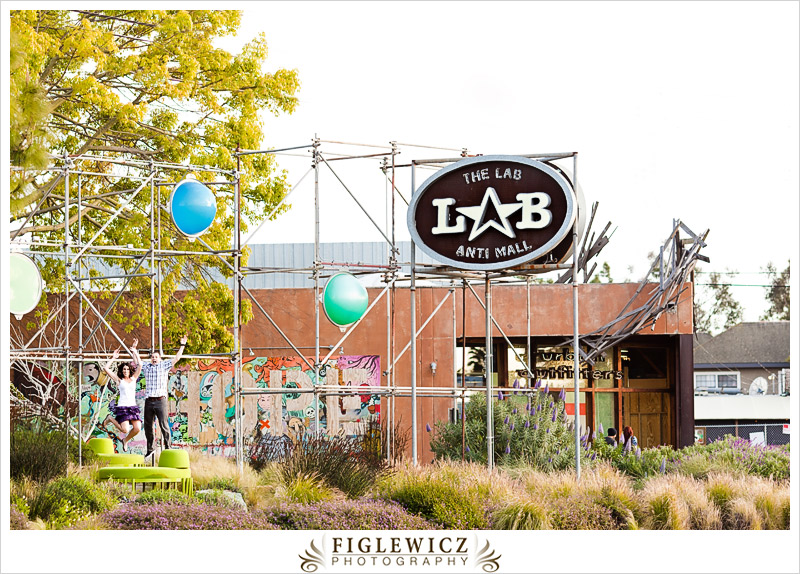 Katie and Mike you guys are awesome! We love your energy and how much you truly love being with each other. Thanks for choosing the
LAB
for your engagement shoot! I just noticed in this last photo that the wall said HOPE… such a great word! Love you guys!