Wayfarers Chapel and South Coast Botanic Gardens combined to make an incredible South Bay wedding day for Jenny and Bryan. Their day was filled with lots of beautiful details and we loved that their venue choices were full of flowers and natural beauty! One of the characteristics of this couple that stuck with us from the first moment we met them was their ability to laugh in any situation and their sense of humor. They have the ability to joke around but will get serious when the moment is right. When we asked them to describe why they want to get married, this was Jenny's answer: "We really hate each other and just want to get married to torture each other for the rest of our lives. Hahahaha! Just Kidding! I am animated and passionate and Bryan is calm and steady – always ready to hug me until the crazy passes. Regardless of where we are in the world, hearing his voice makes her me feel like I'm home."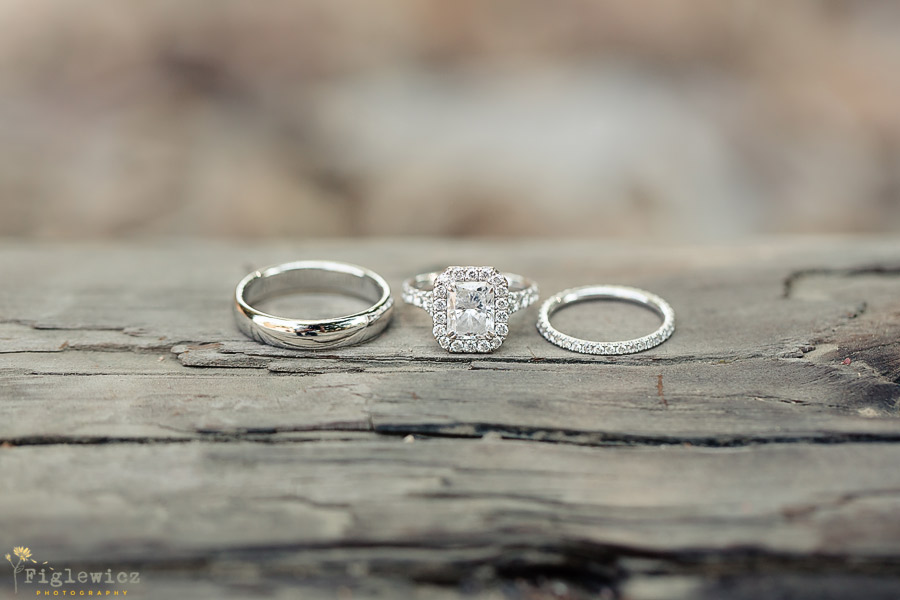 The first photo and we are already in love! Her ring is incredible…great job Bryan!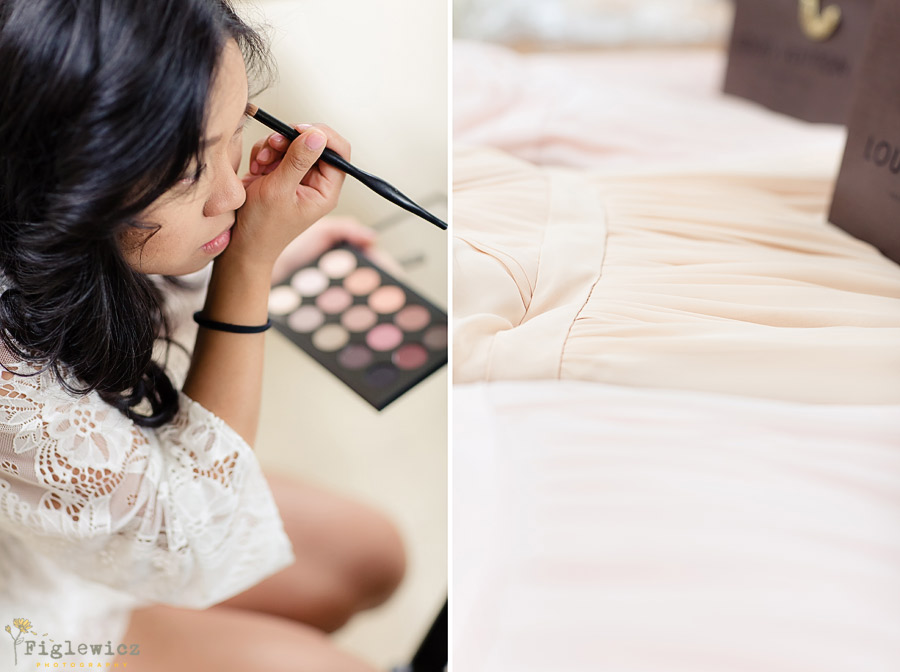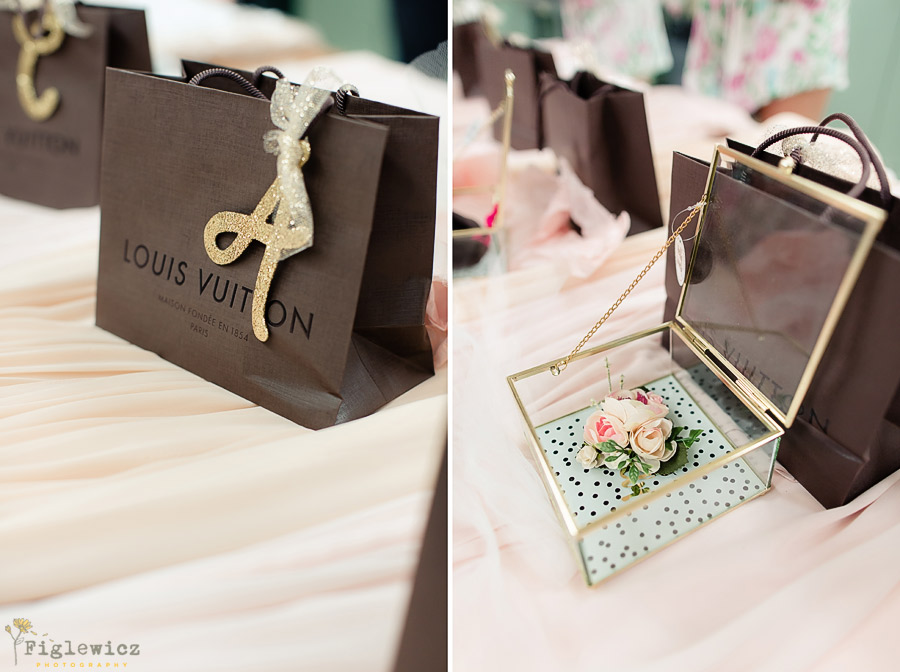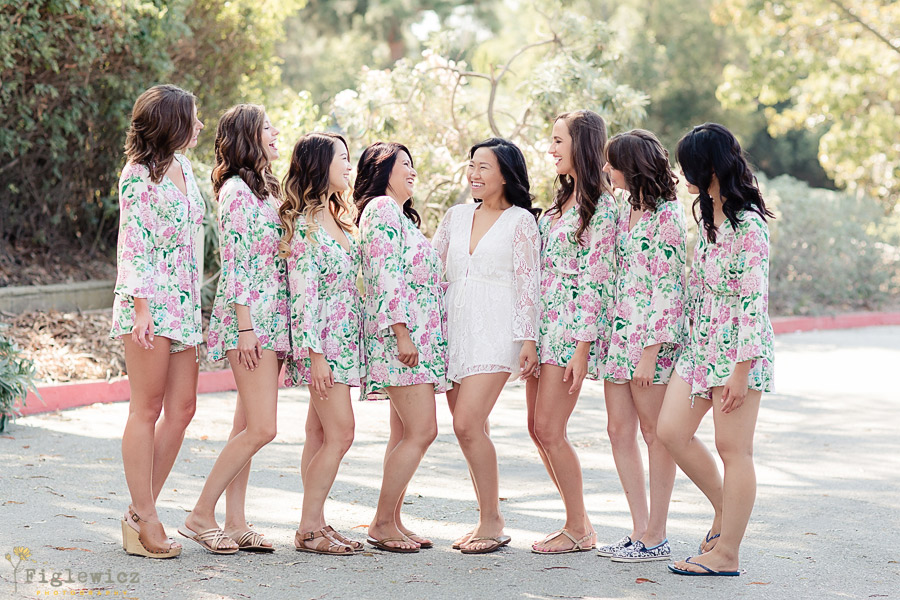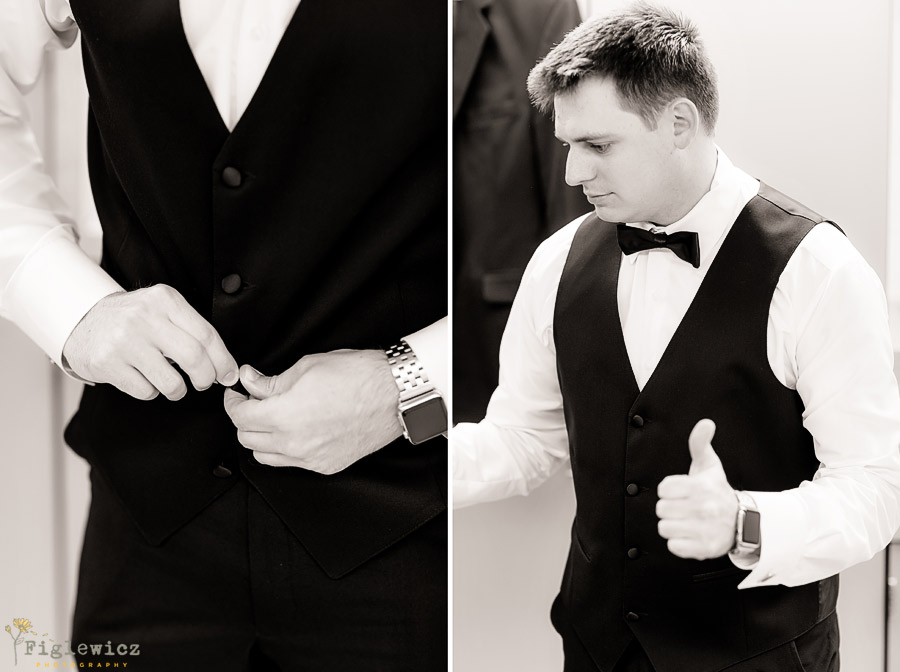 Bryan was a champ and so ready to marry Jenny! He even gave us a thumbs-up when he was ready to head to the venue.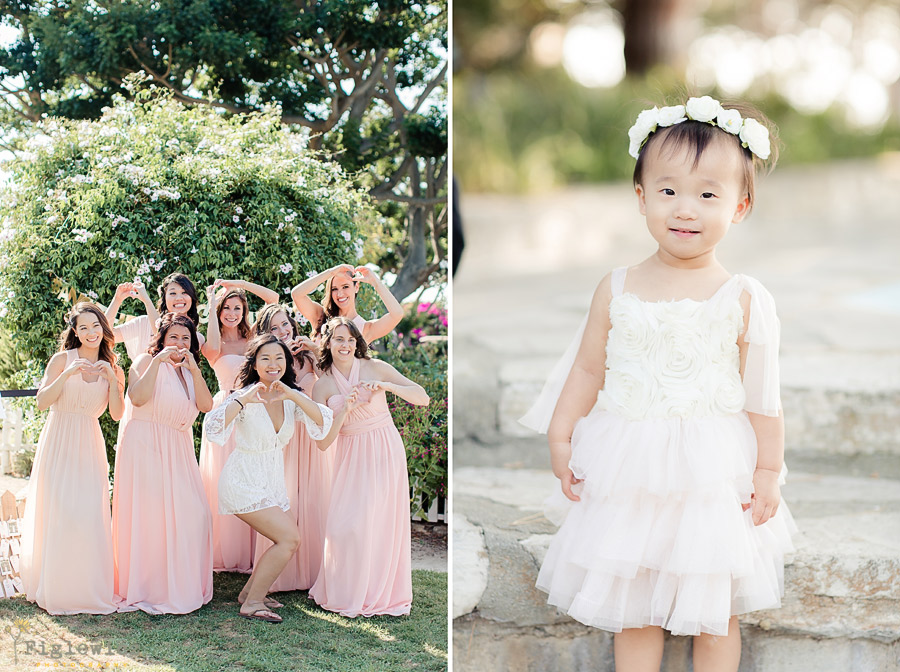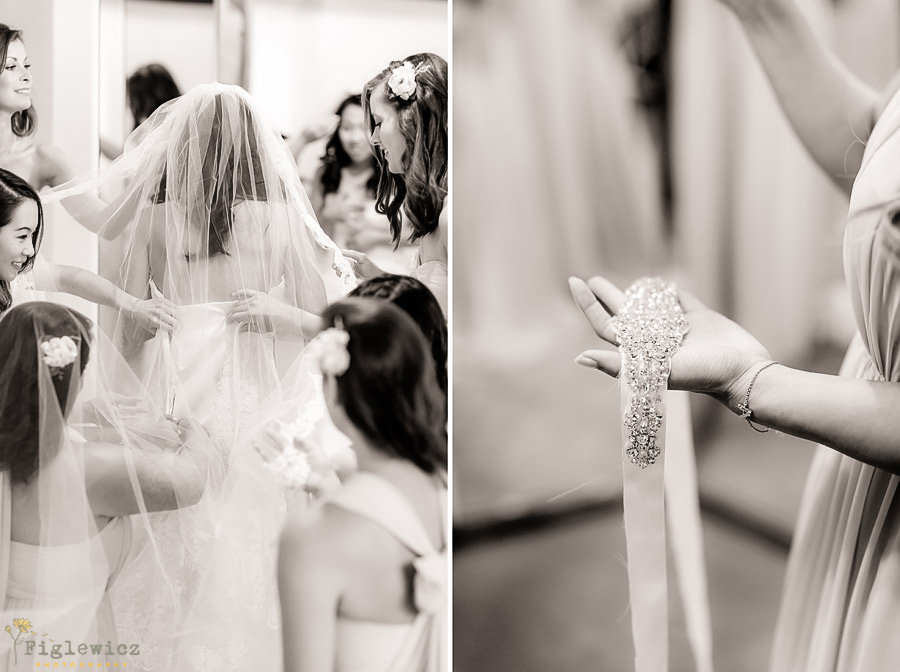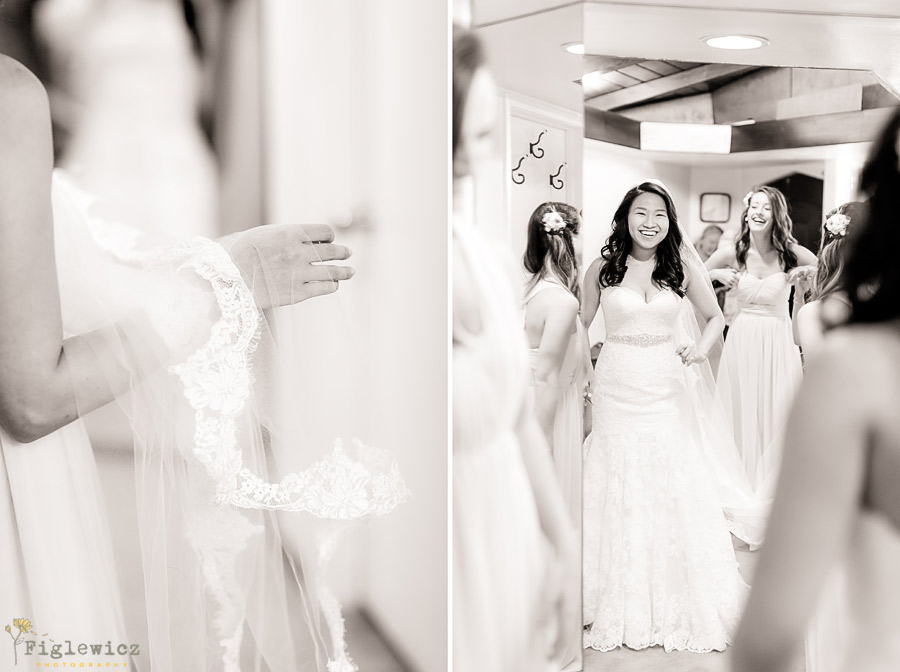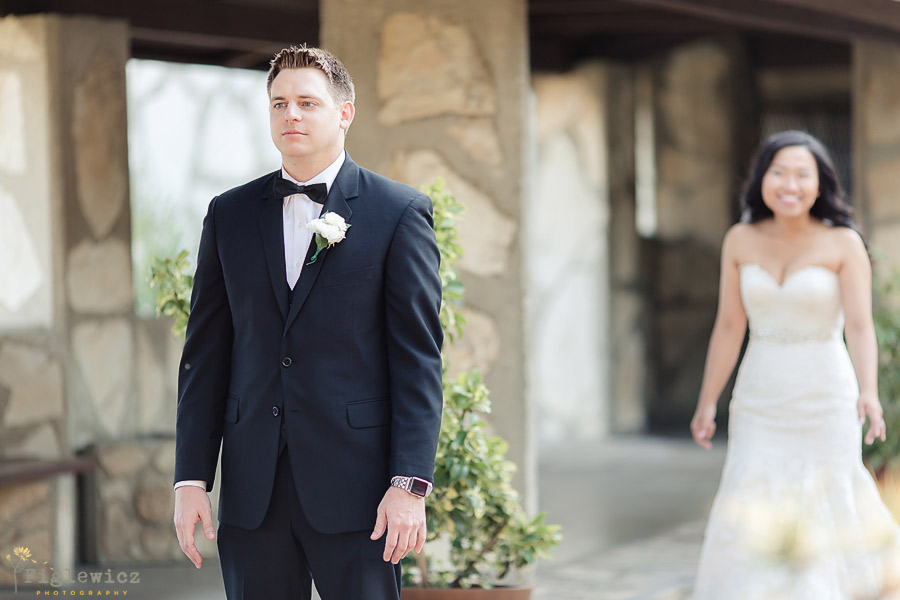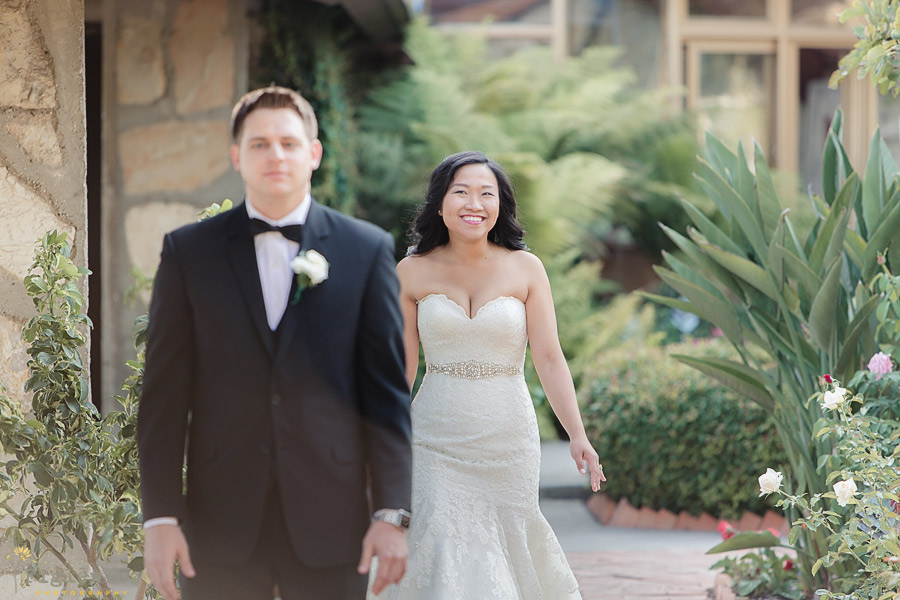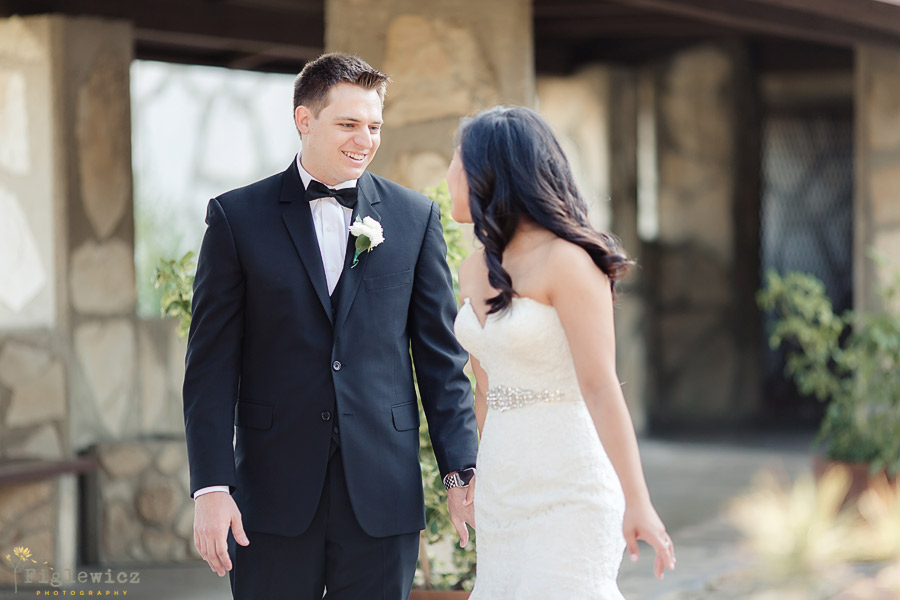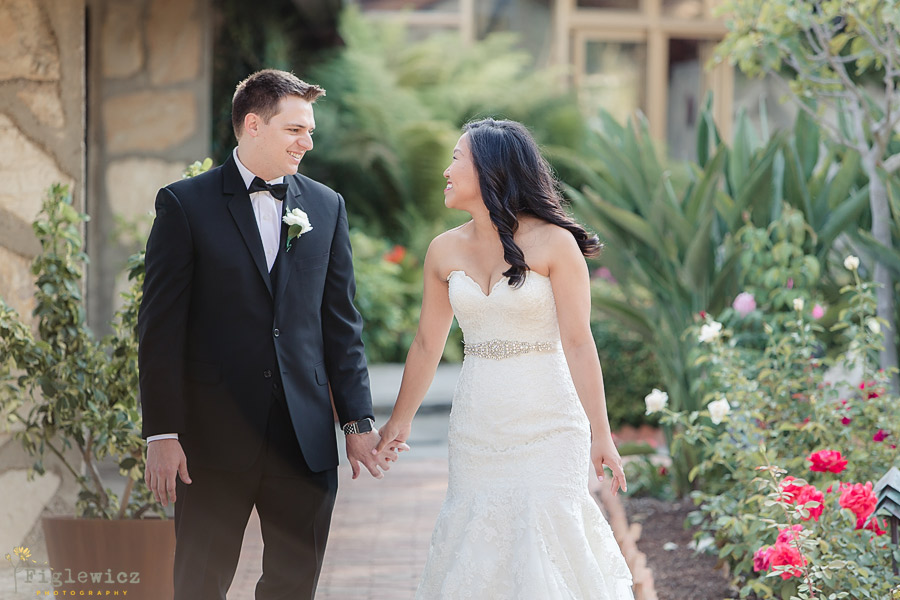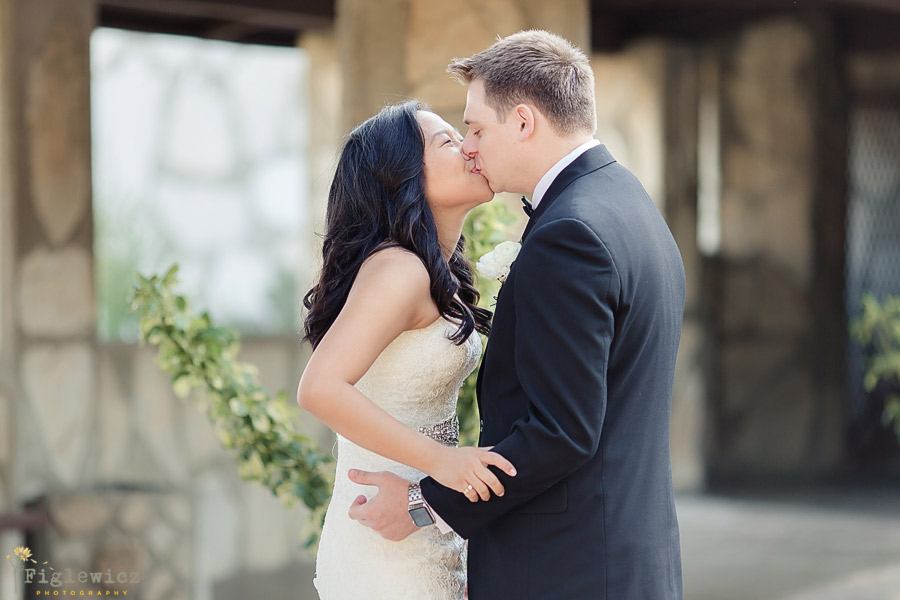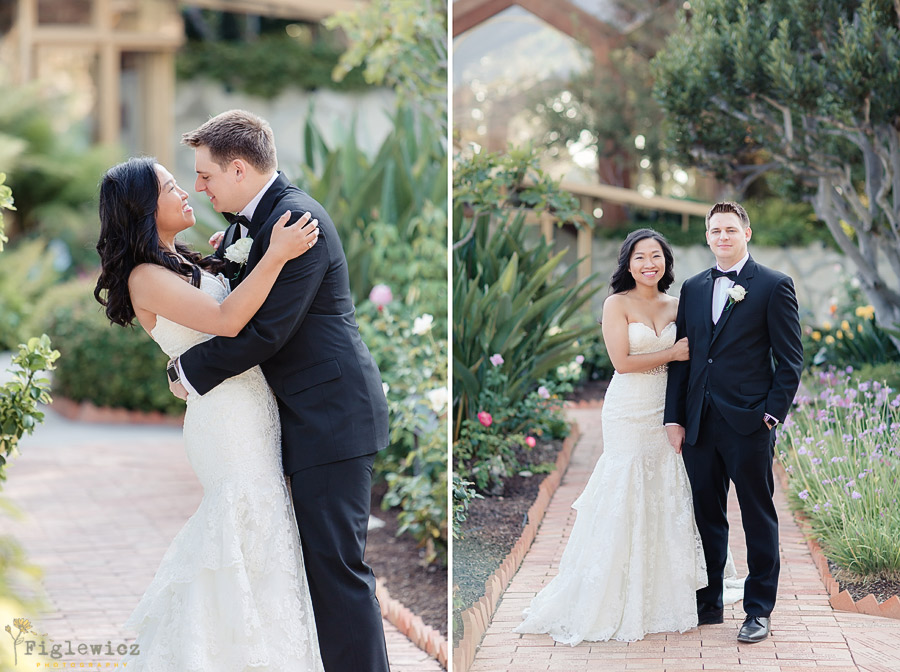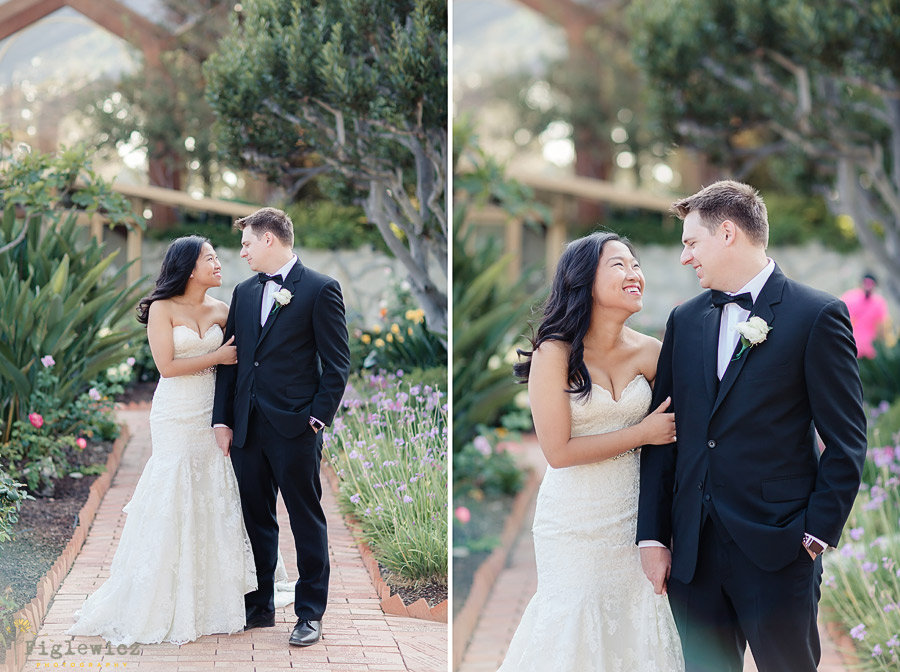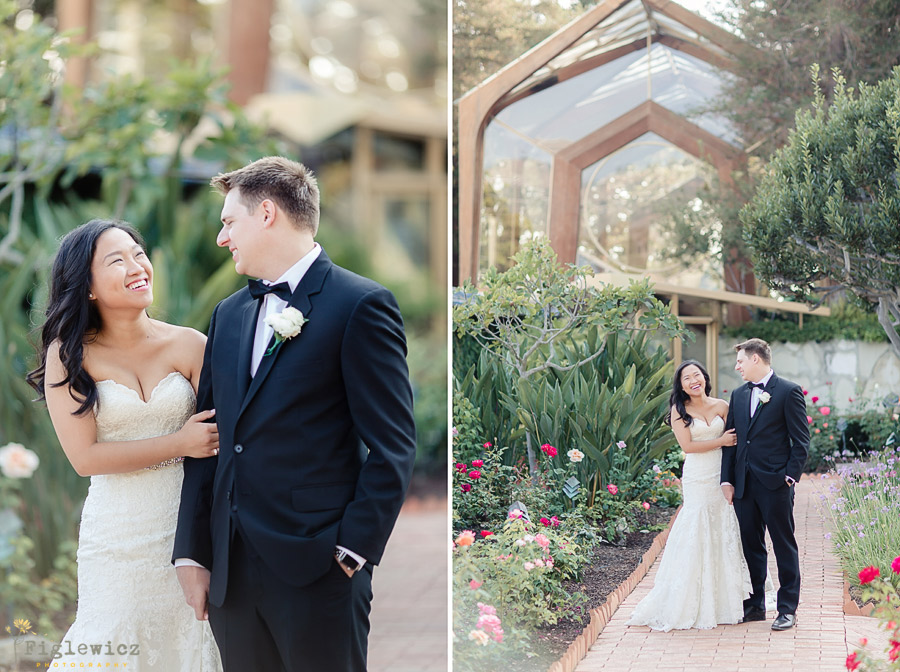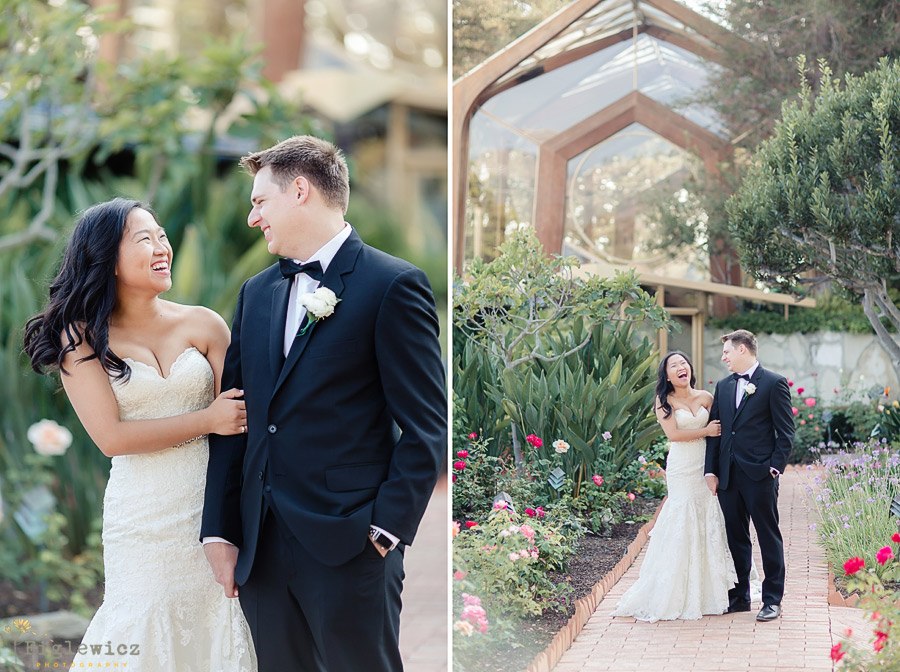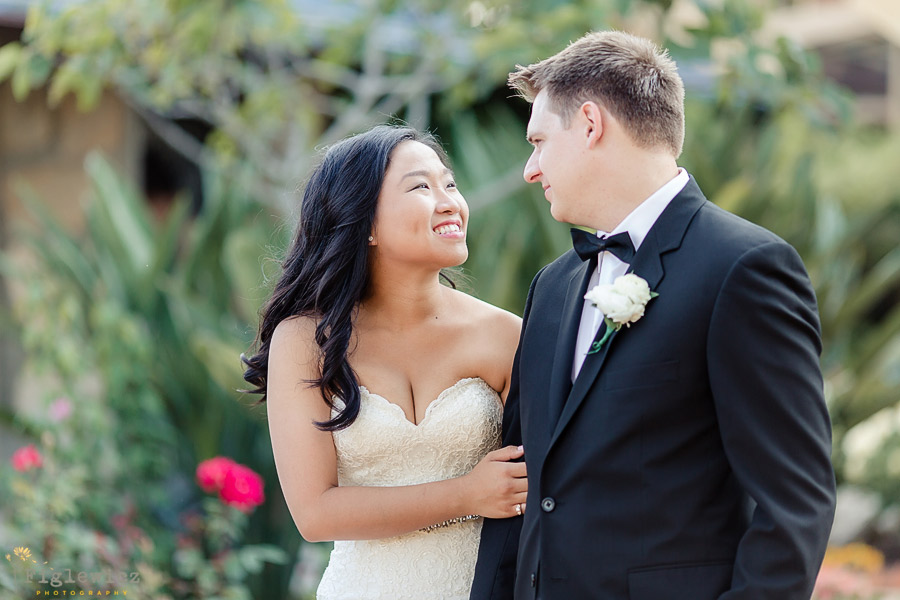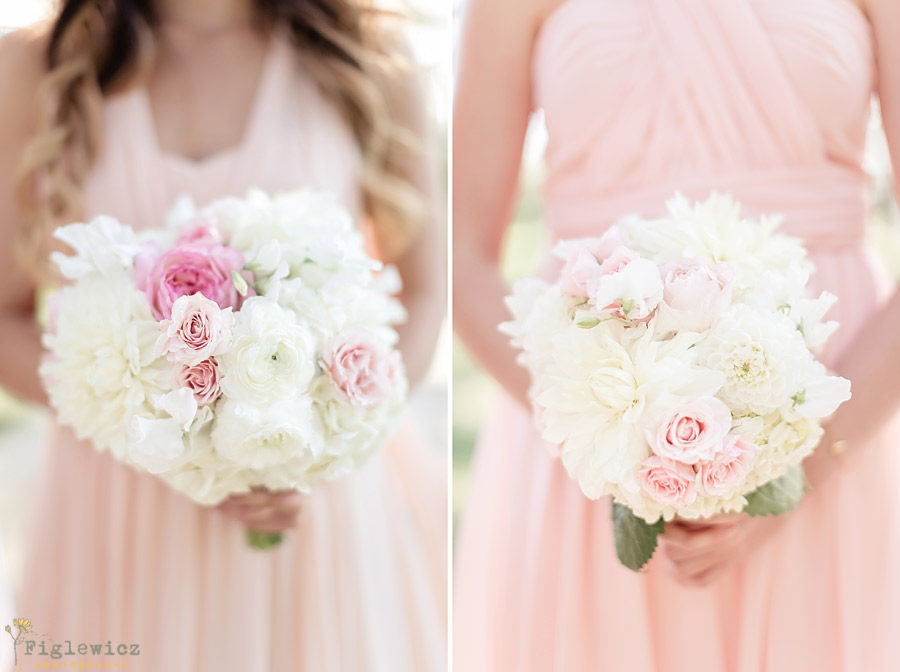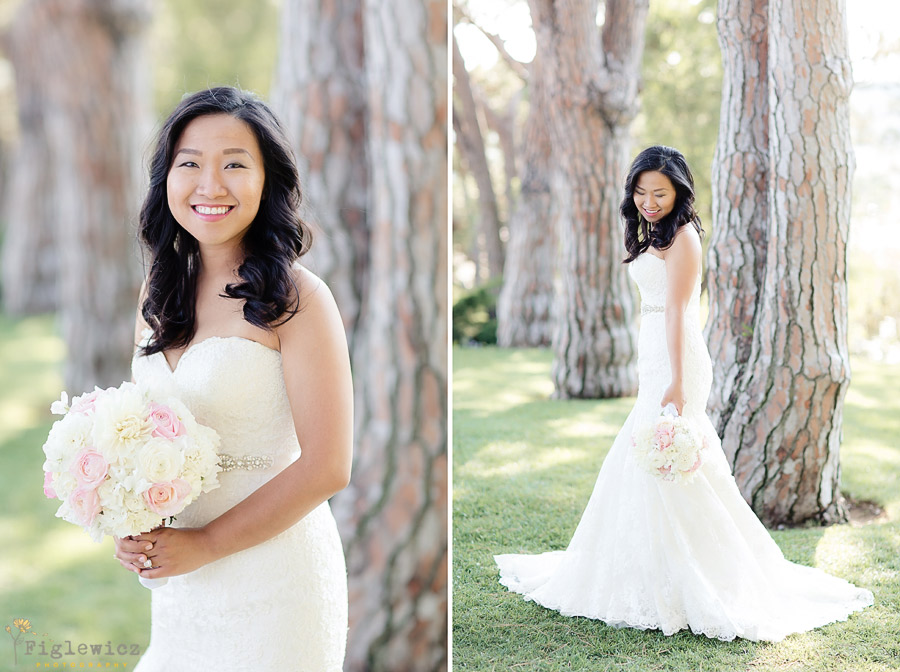 Pretty in Pink!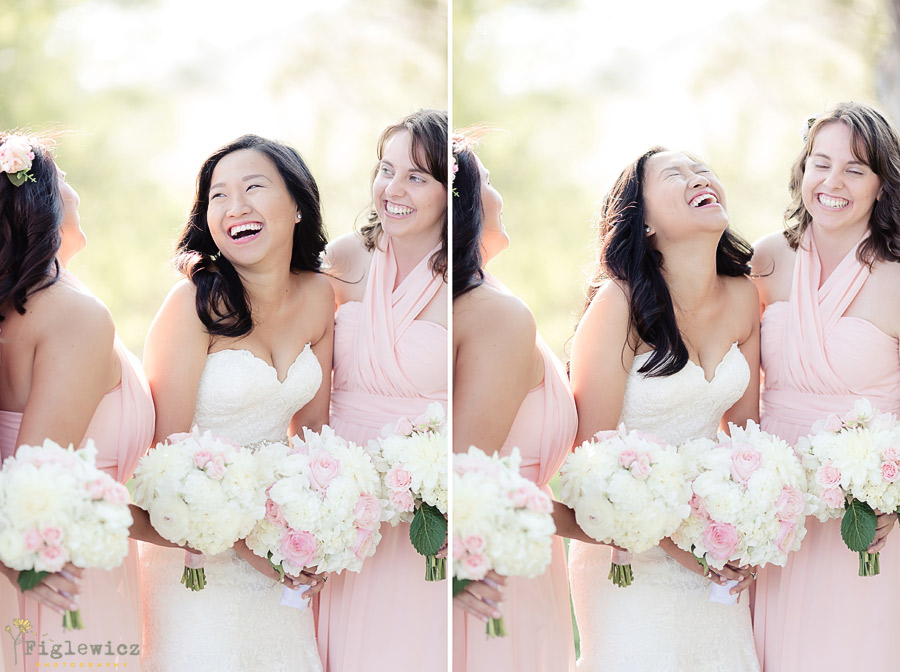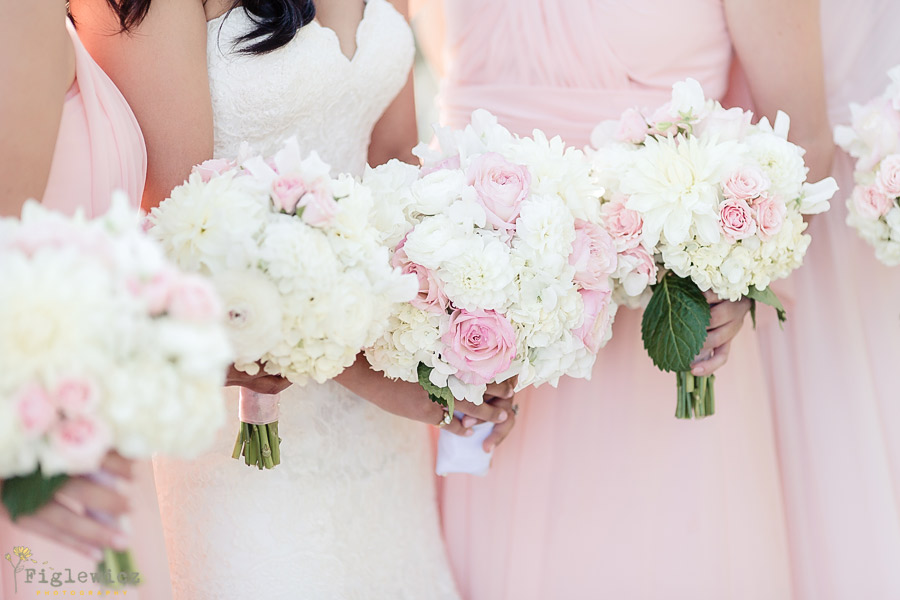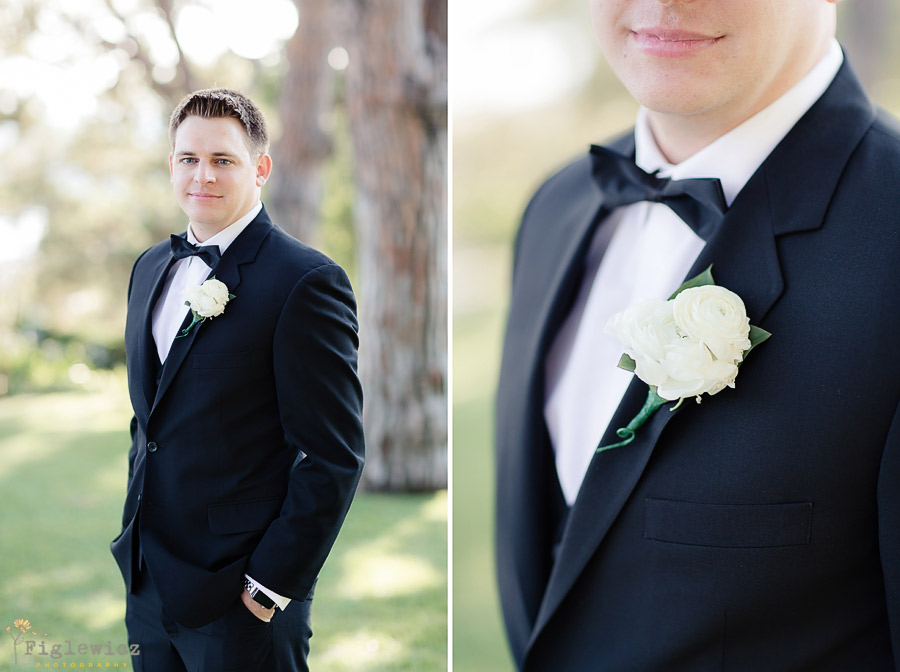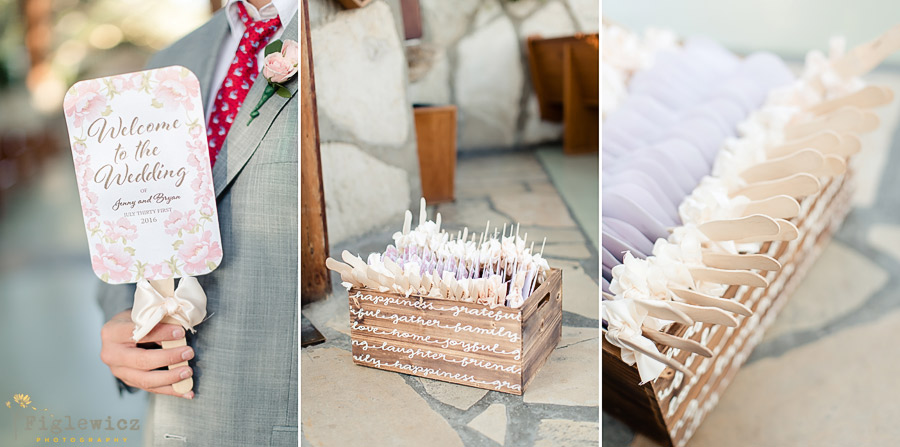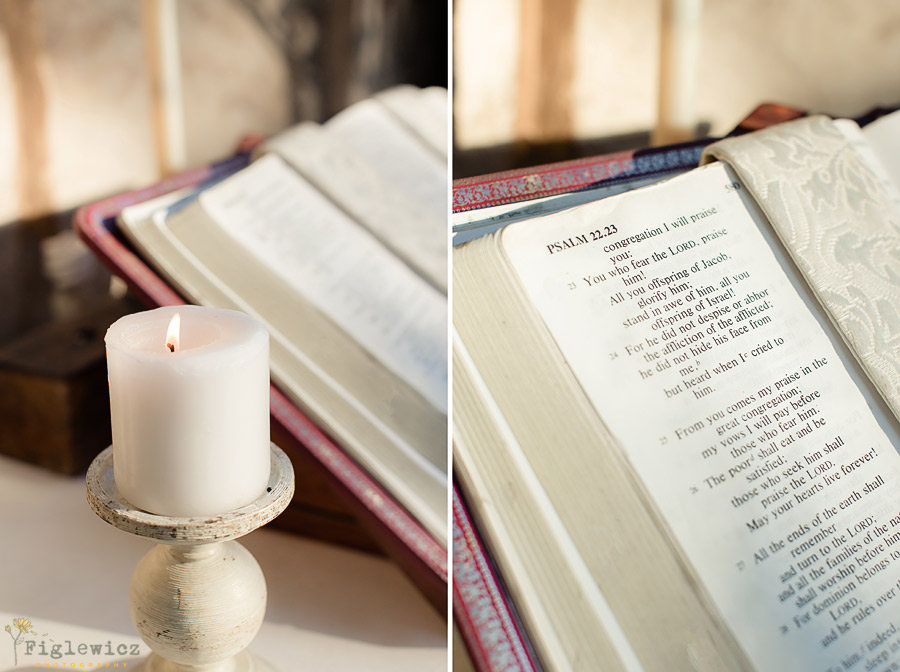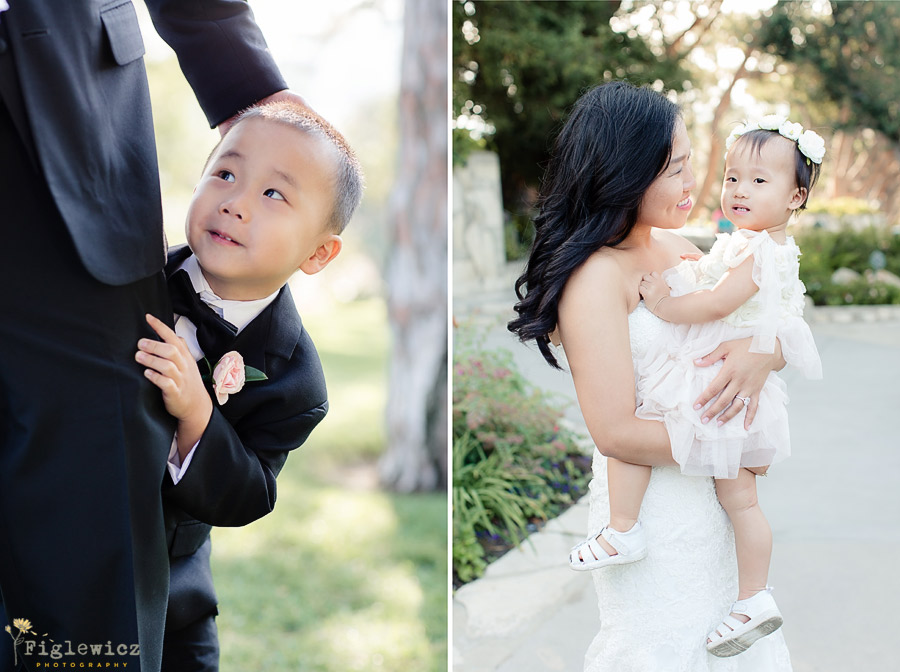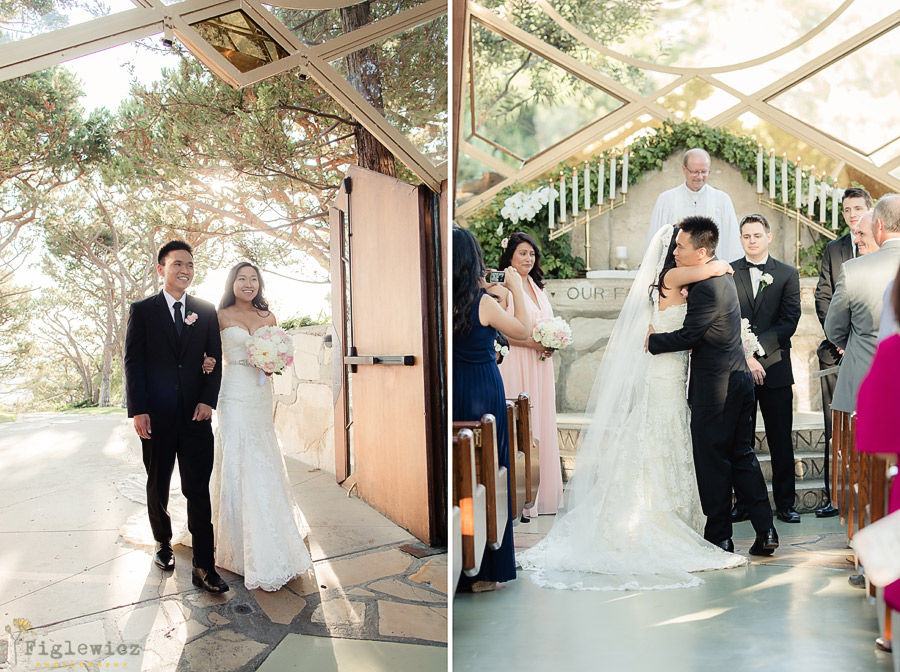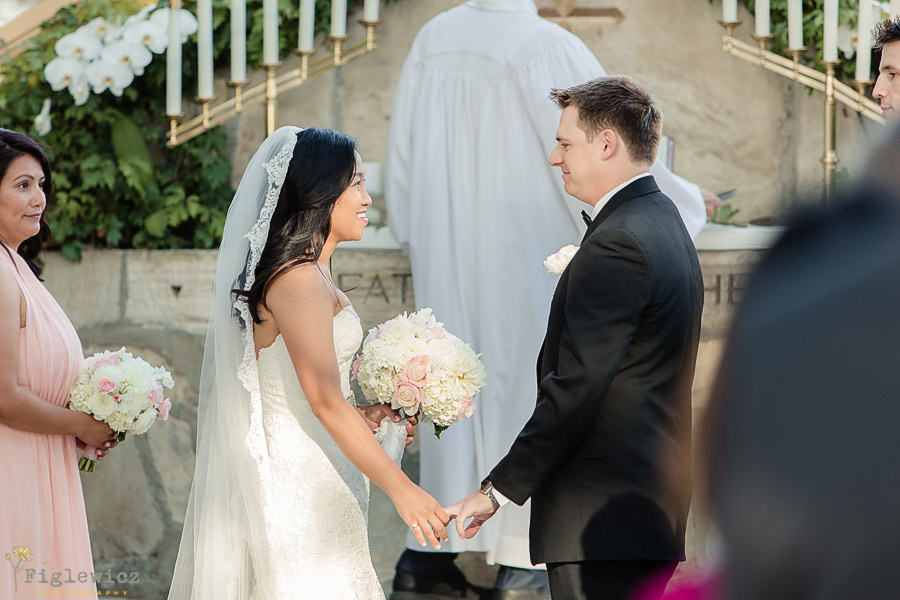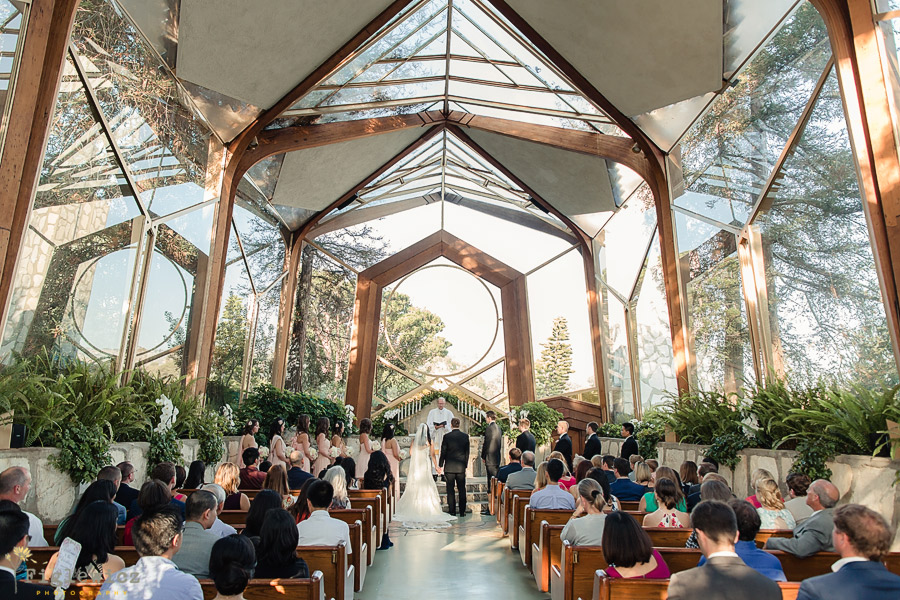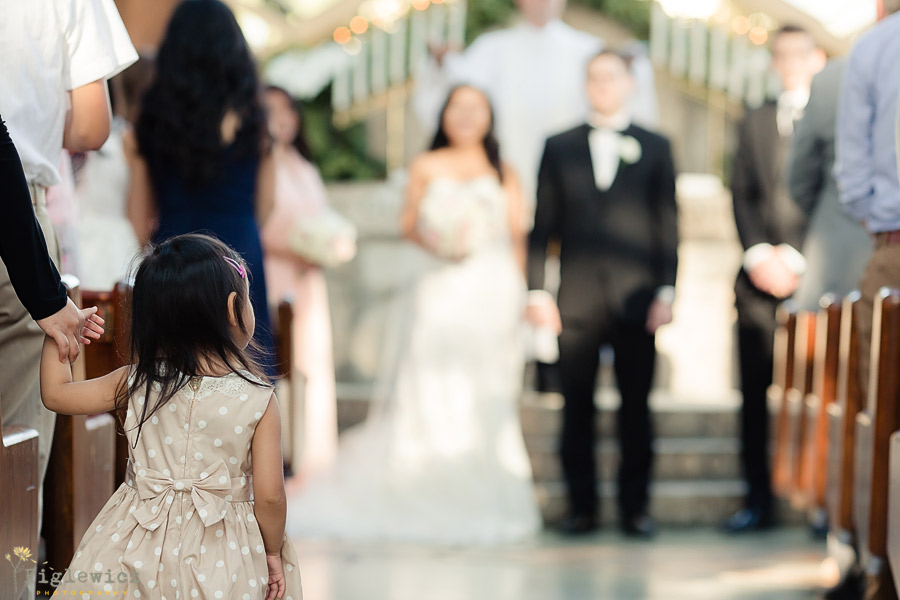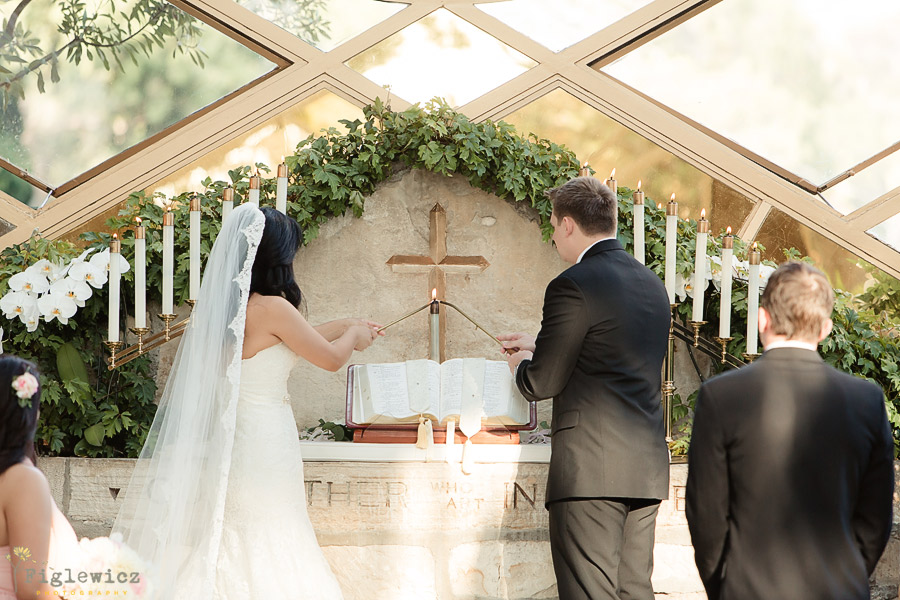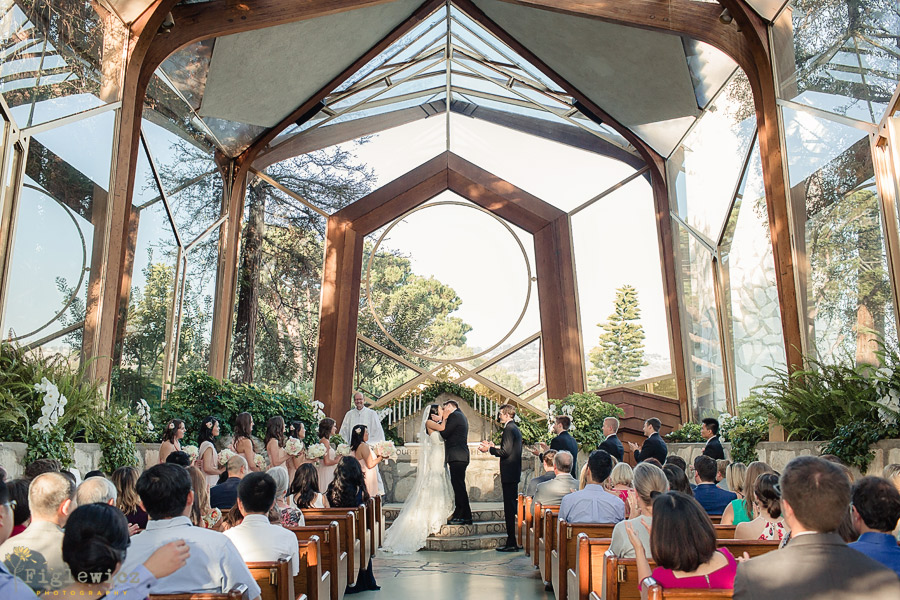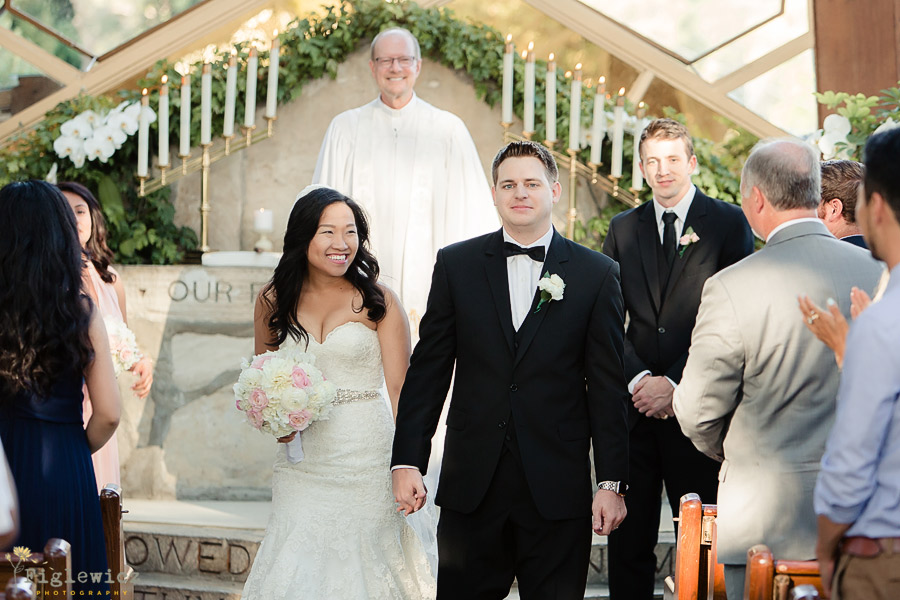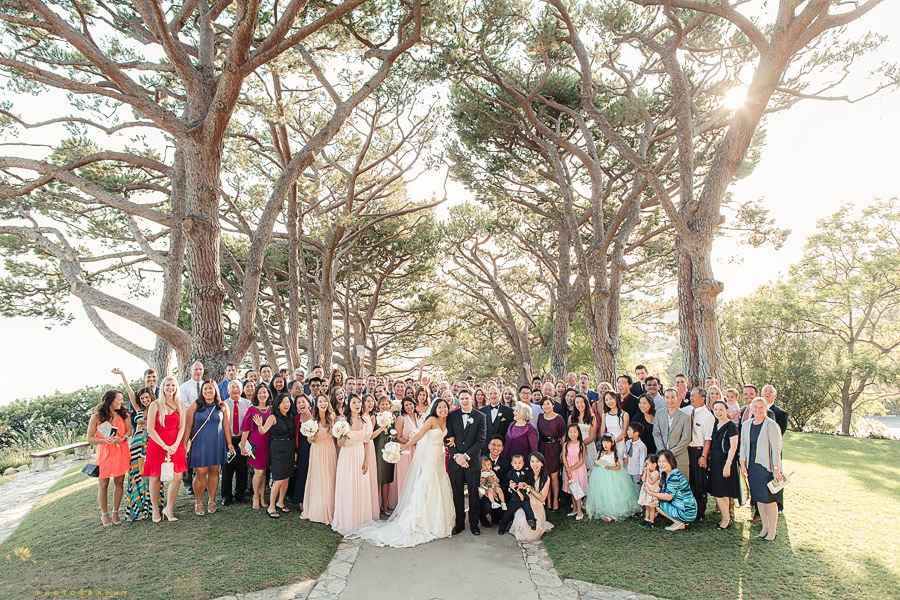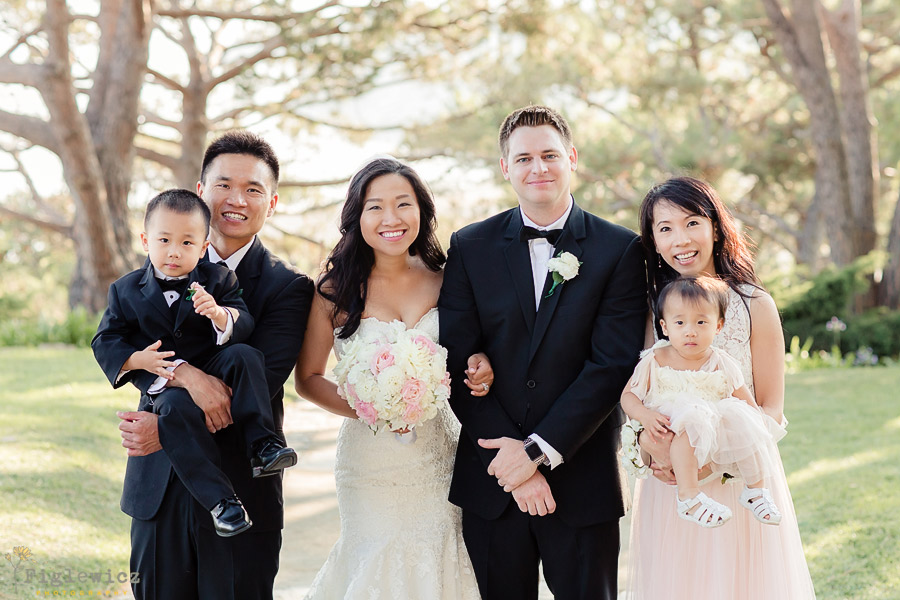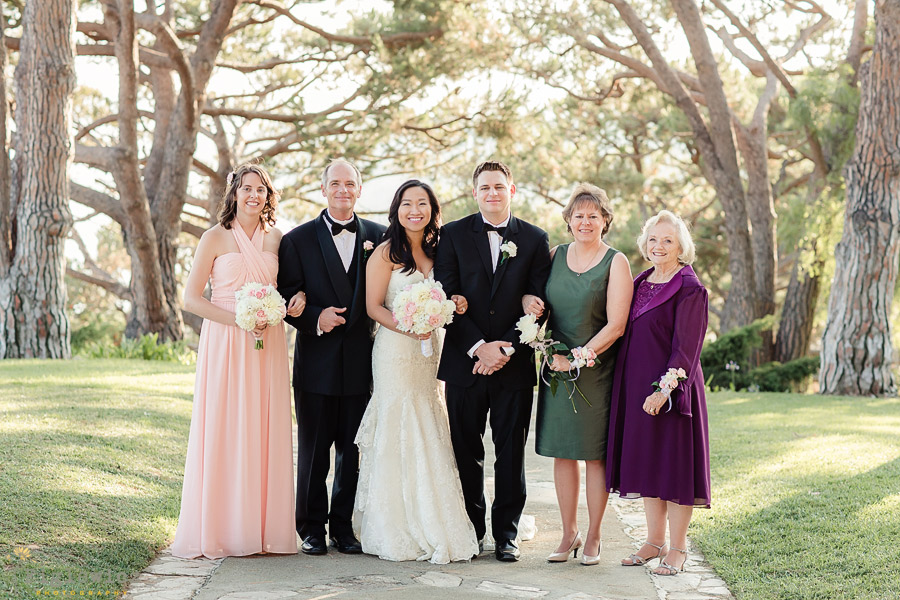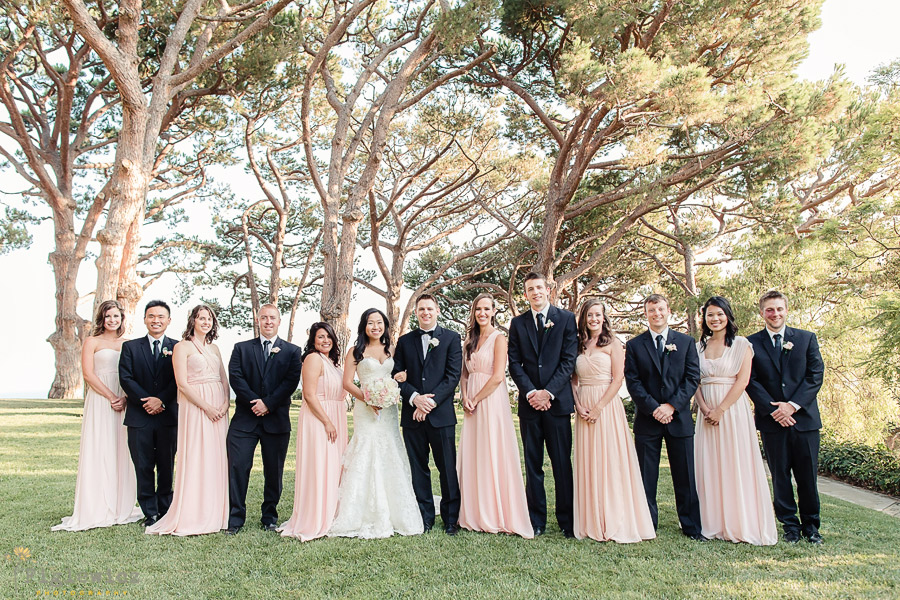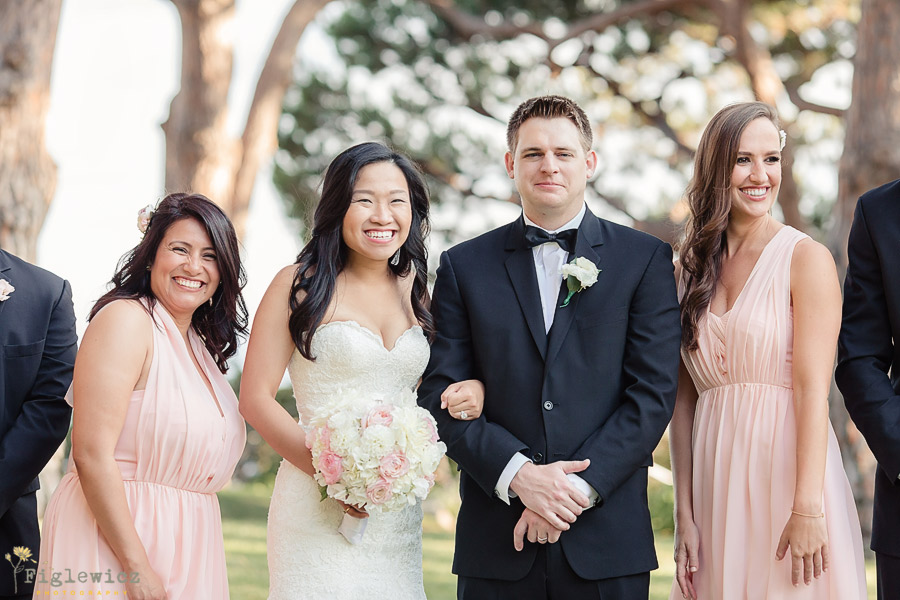 Wedding Photography : Figlewicz Photography
Ceremony Location : Waferers Chapel
Reception Location : South Coast Botanic Garden
Gown Boutique : The Perfect Dress, Allure Bridals
Bridesmaid Dresses : Jenny Yoo
Floral Design : Flowers by Laurel
Flower Girls' Dresses : Little Trendsetters
Stationery : Minted
Officiant : Dan Burchette
Groom's Attire : Friar Tux Shop
Ring Designer : Tiffany & Co.
Hair : The Dry Bar
Caterer : In-N-Out
Event Coordinator : Erin Wozneak
DJ : Vox DJs