Larissa and Tony…. you guys rocked your wedding! <—— and I never say rocked unless I really mean it.  The house you got ready in was unbelievable, your dress, your bright red nails, YOUR EYES, your bonnet from when you were a baby, your friends, your family, I could go on and on.  And the DOUBLE rainbow, but that's for tomorrows post! Larissa you were so calm, but I knew you were really just trying to not explode with tears.  And like I said in your engagement post, Tony is the biggest sweetheart ever! You two are so perfect for each other.  We knew it when we first met you guys, and then at your engagement session, and then the wedding.  You really get each other! Okay so here we go…. I'm so excited to post this!!
From the Bride…Tony and I have been together for almost 6 years and when we finally decided to get married, we both had one vision for our wedding…FUN!  We both agreed that we wanted our celebration to take place outside and the beautiful South Coast Botanic Gardens provided the perfect backdrop for this to happen.
Our vision also included a lot of DIY details, like lawn games during cocktail hour, in which, my dad and I spent hours in his garage, cutting and sanding all the little pieces for a Giant Jenga game as well as all the wood box centerpieces that we eventually filled with herbs and candle lanterns.  My stepmother also created and printed all our invitations.  And over the last year I scoured eBay and Etsy looking for an assortment of vintage Vera napkins that completed our tables.  And on Mother's Day, my mom helped Tony and I make 150 jars of strawberry jam for our guests to take home. We also knew that we did not want to have a traditional wedding dinner, so instead we had the In-N-Out Burger truck and for dessert the Coolhaus ice cream truck.
The ceremony was easily the most special moment of the day for both Tony and I.  Seeing the tears in my dad's eyes as he walked me down the aisle to hand me off to Tony was such a special moment for me.  After the exchange of rings, we invited Tony's mother to come up, and she sang "May Each Day" to us as we celebrated our union with a spin on the traditional sand ceremony.  I found a large hourglass that we filled with sand from special places to the both of us.
We were lucky to work with the most amazing vendors that helped share our vision and crazy ideas.  Our coordinator Heidi from Vala Events was unbelievable in helping organizing the day and making it a flawless and carefree day for the both of us.  And our photographers, Casey and Andrea, not only were they fun to be with, but captured all the special moments (rainbows included) that we will cherish forever.  Then there was my cousin David, who provided the most amazing photo booth, in which all our guests participated by getting dressed up in hats and costumes for their photos. It was a huge hit.
My advice to other brides…don't sweat the small stuff.  Everything is not always going to turn out as planned but at the end of the day, it really doesn't matter.  What matters is that you just married the love of your life.  At our wedding, it sprinkled on our reception, and look, we got a double rainbow!  Enjoy your day!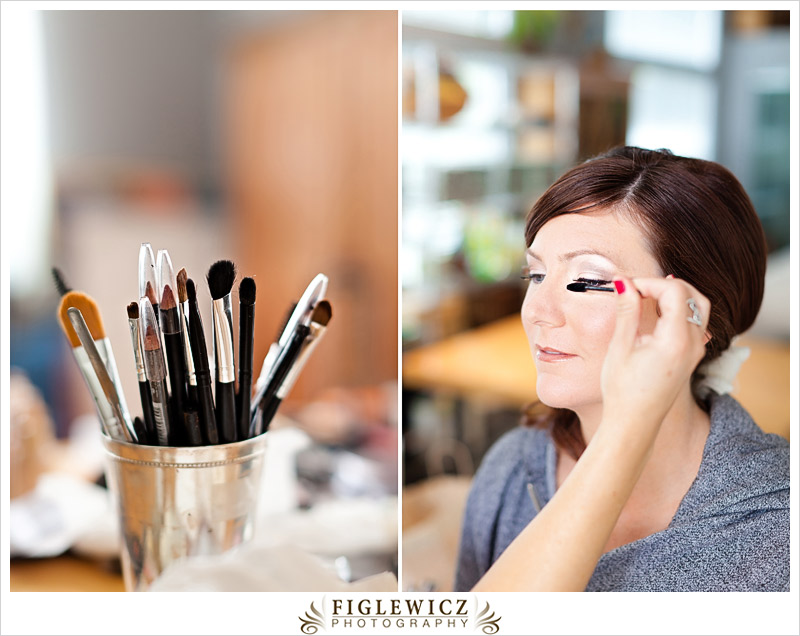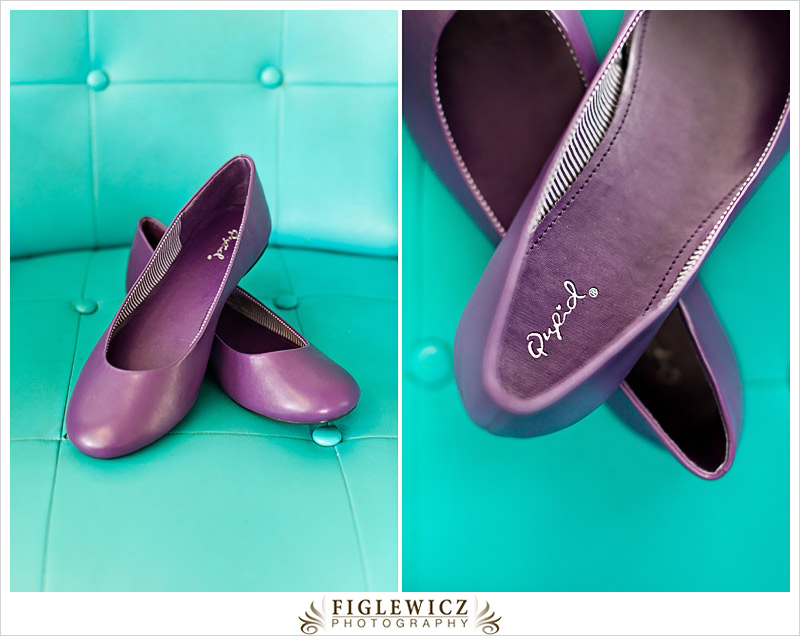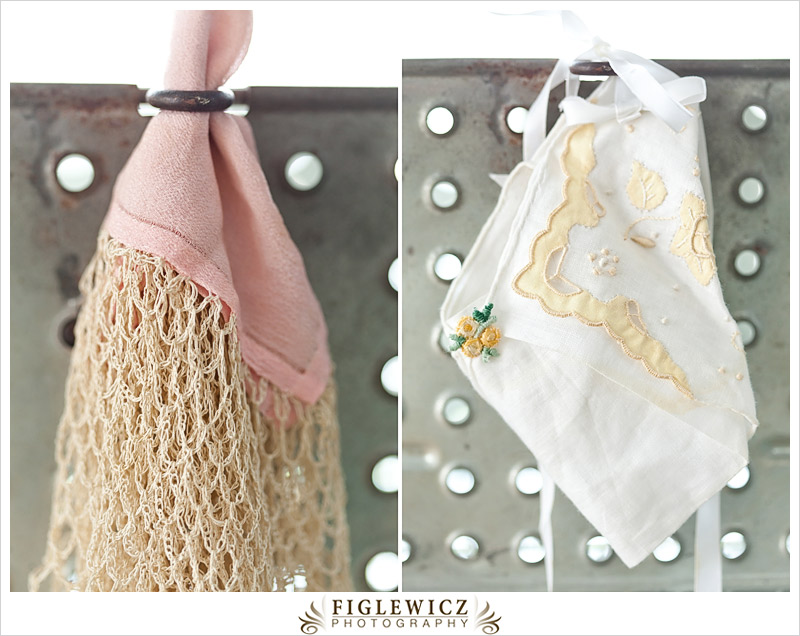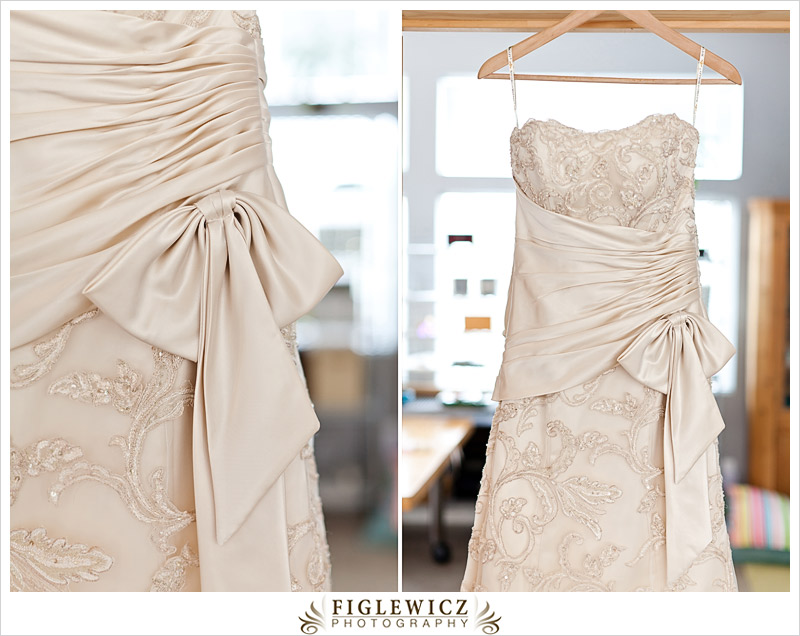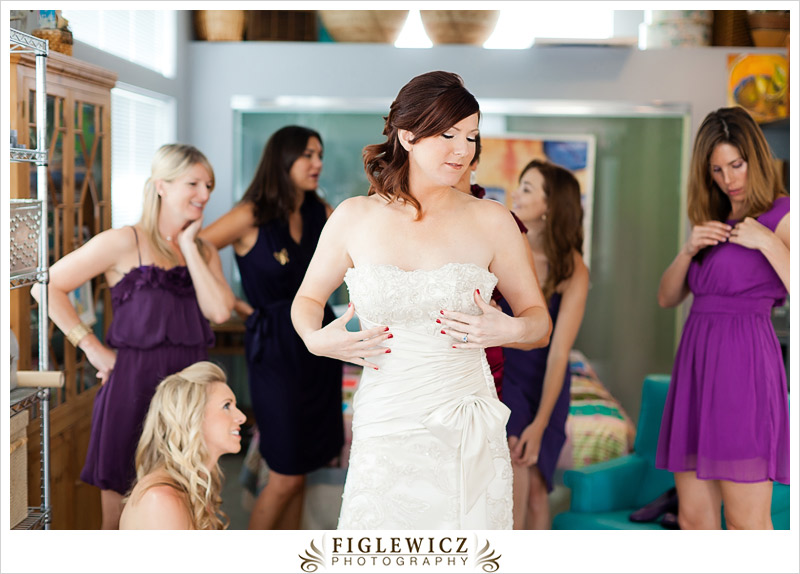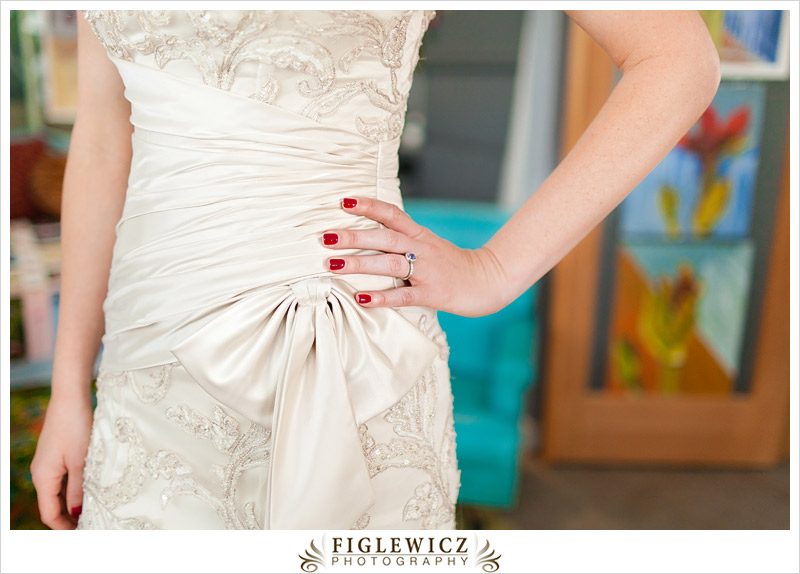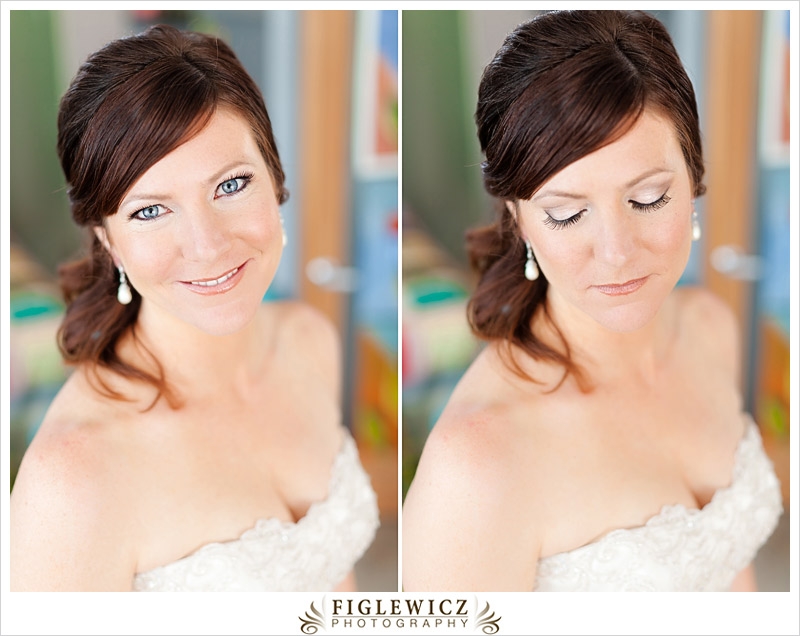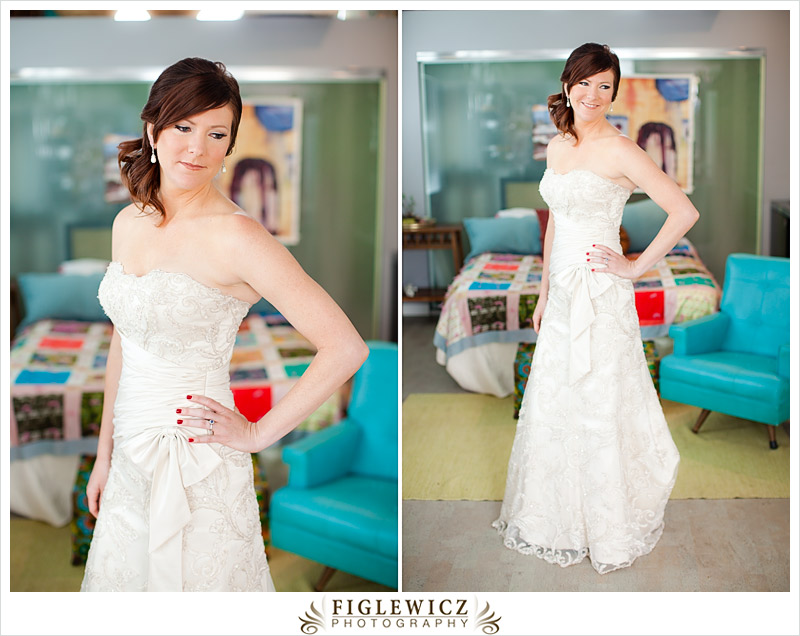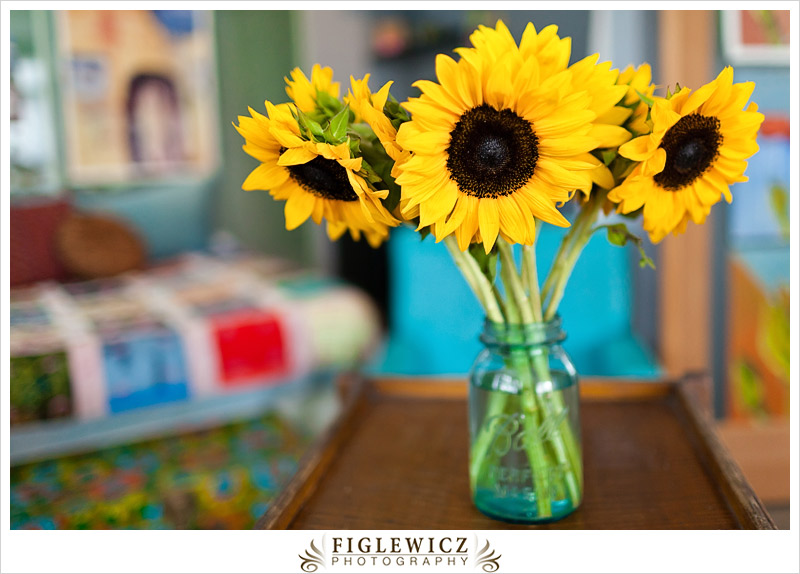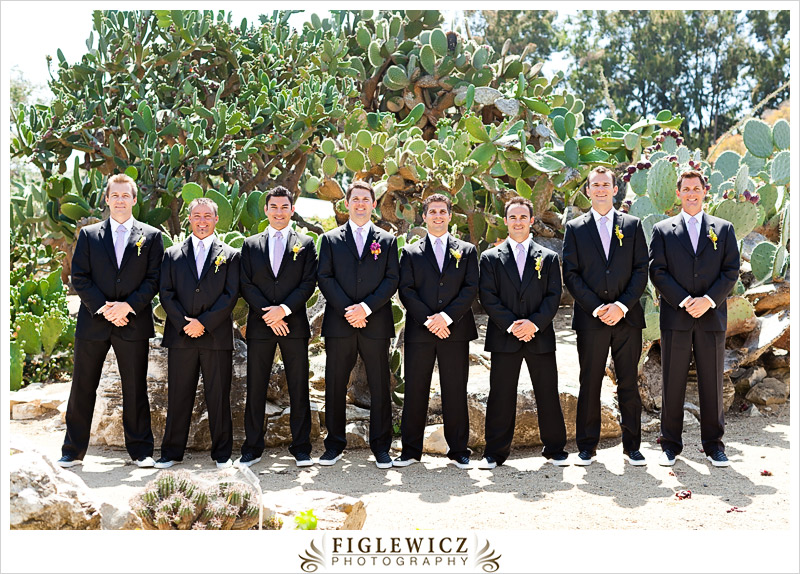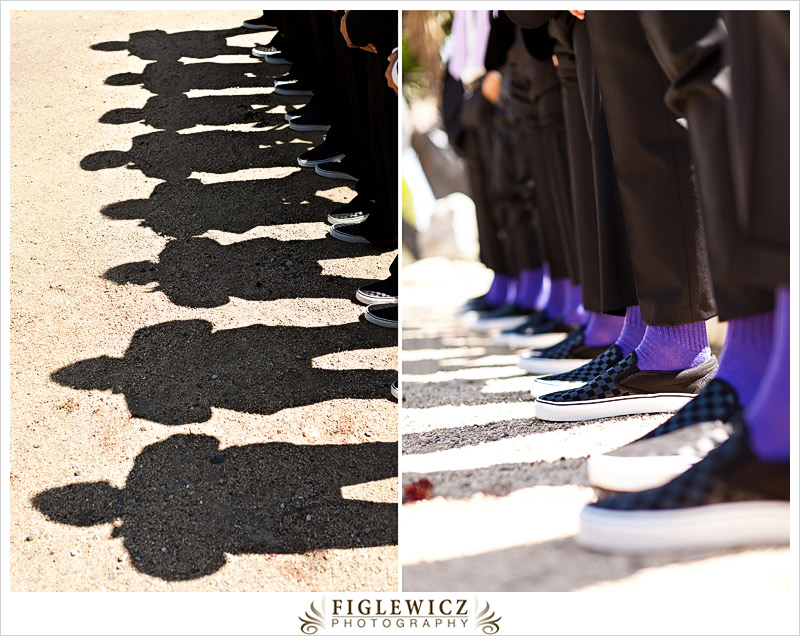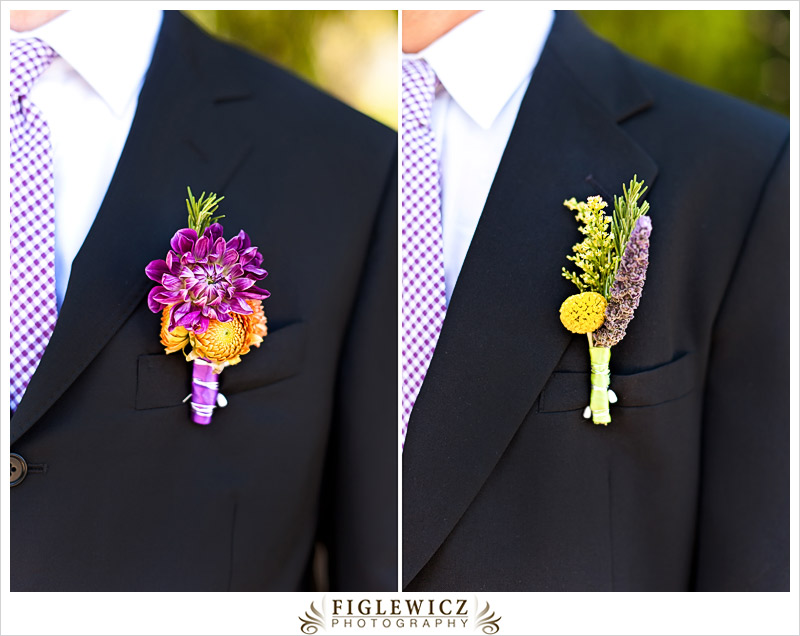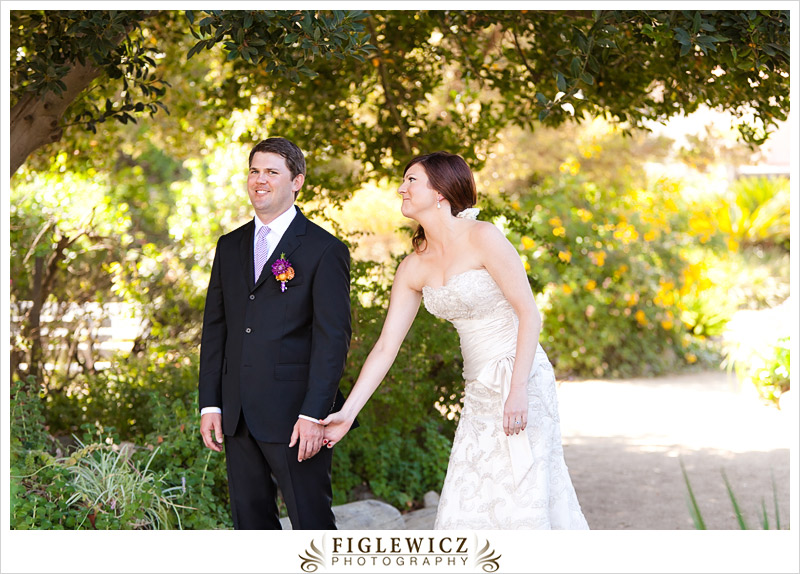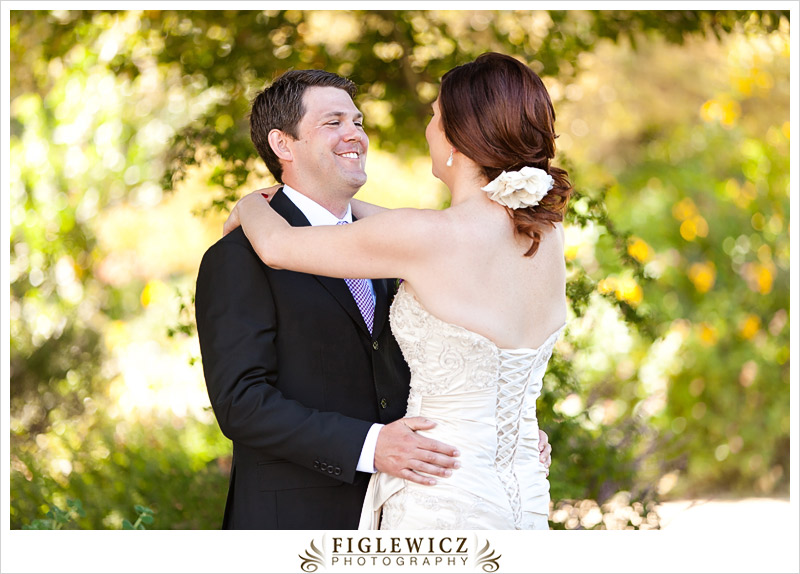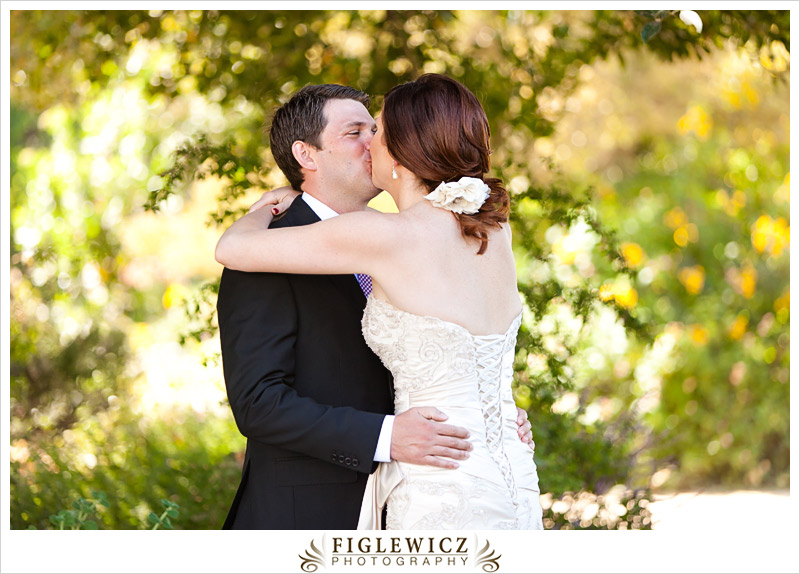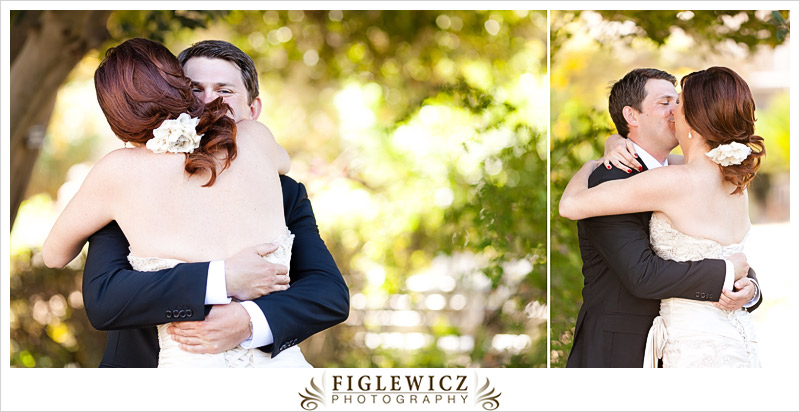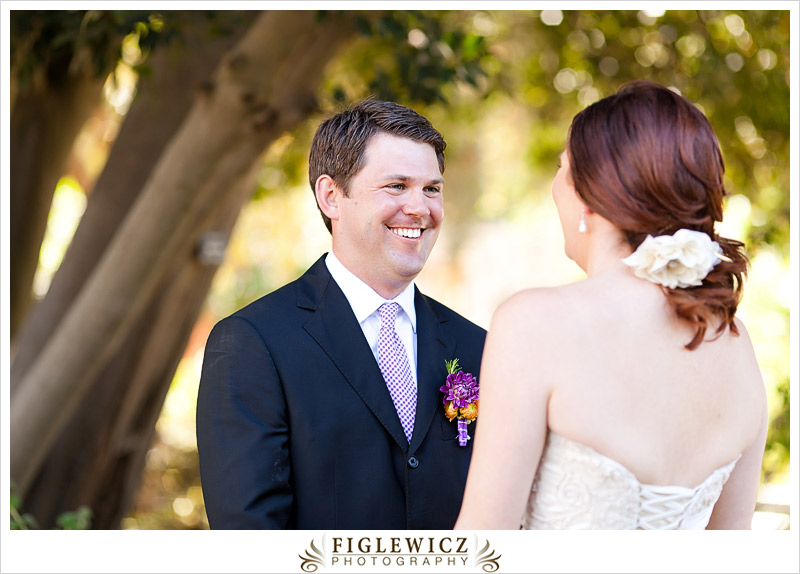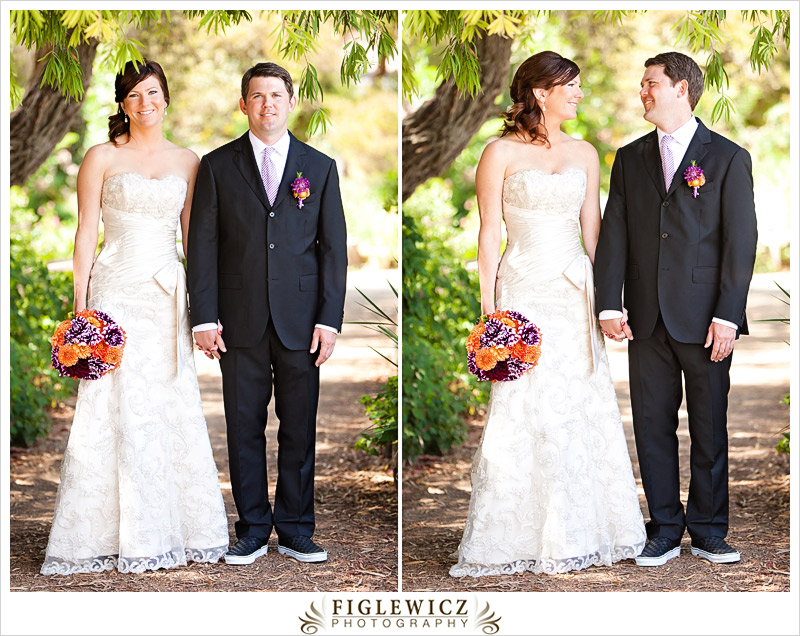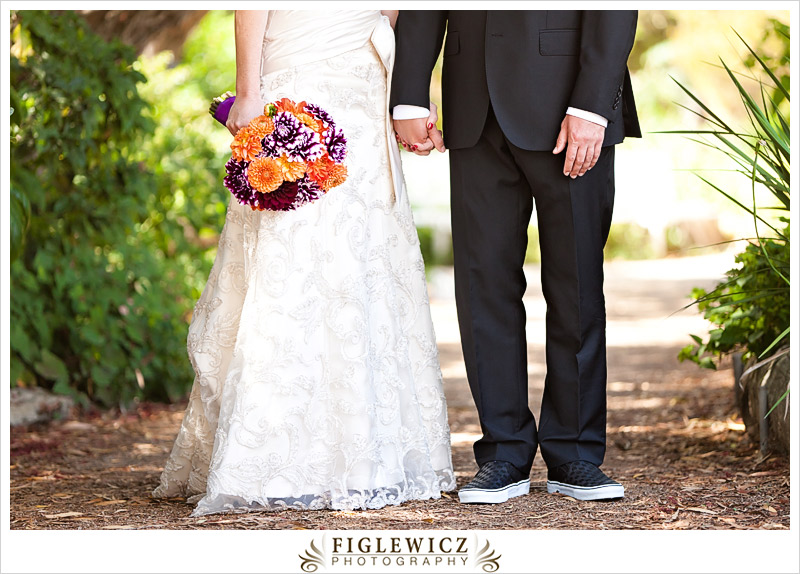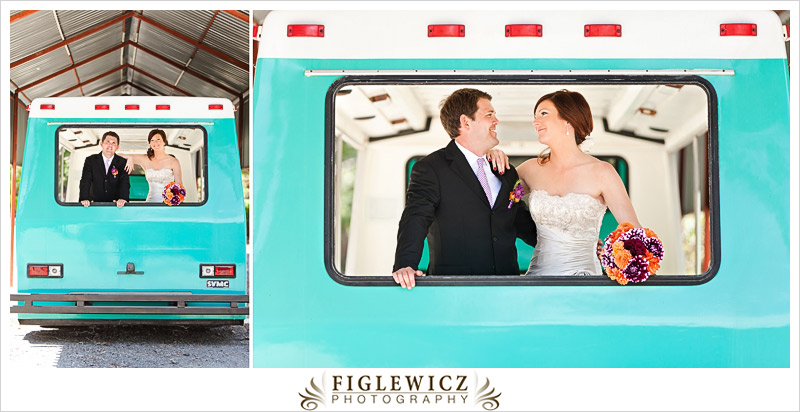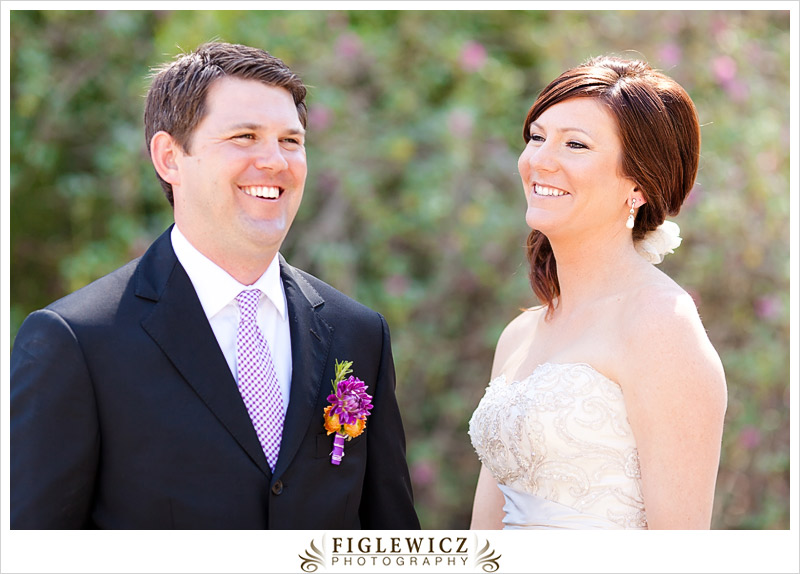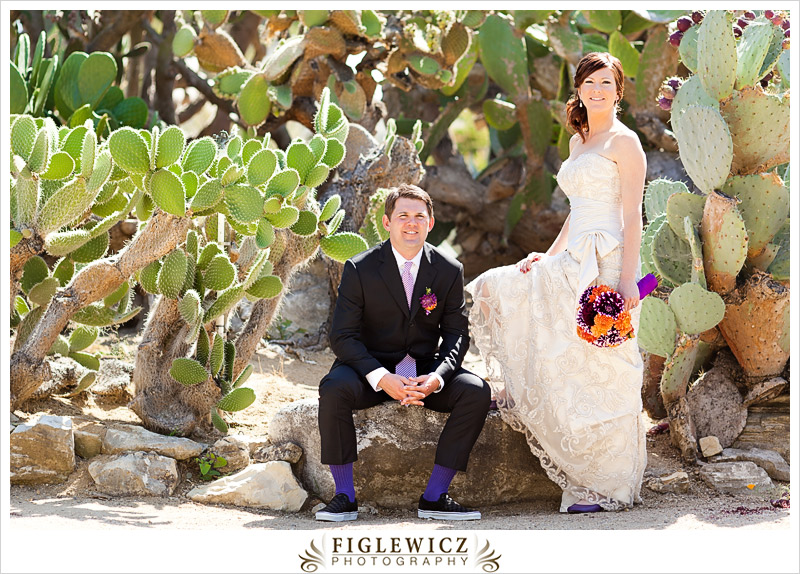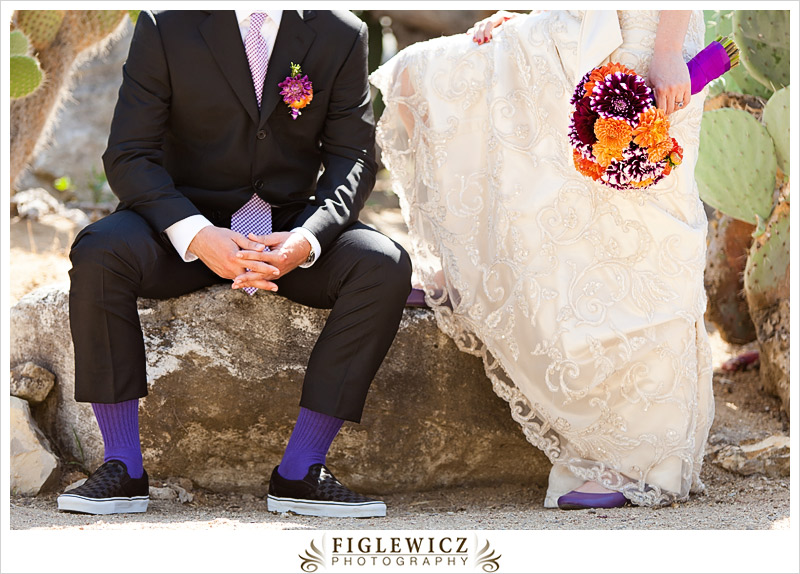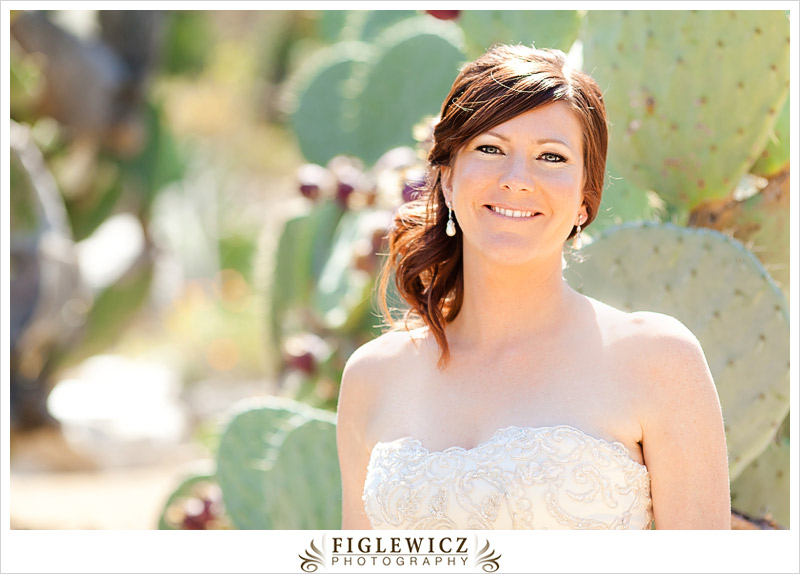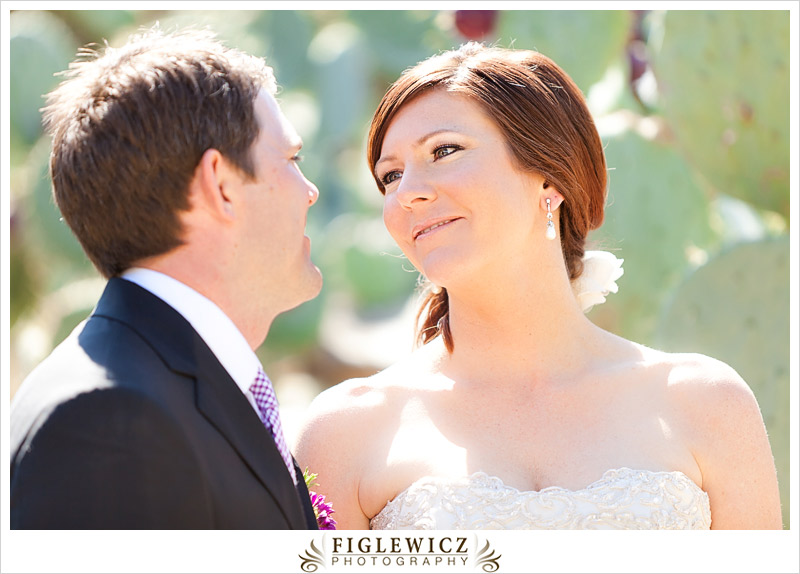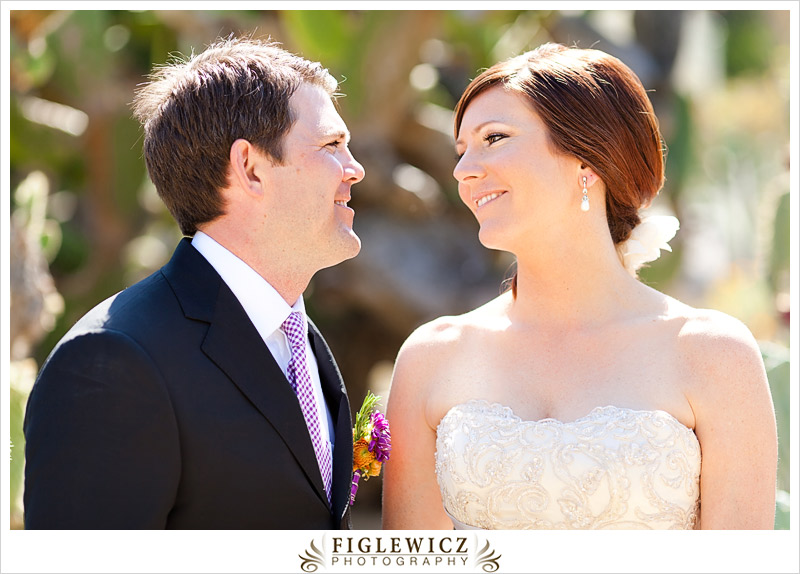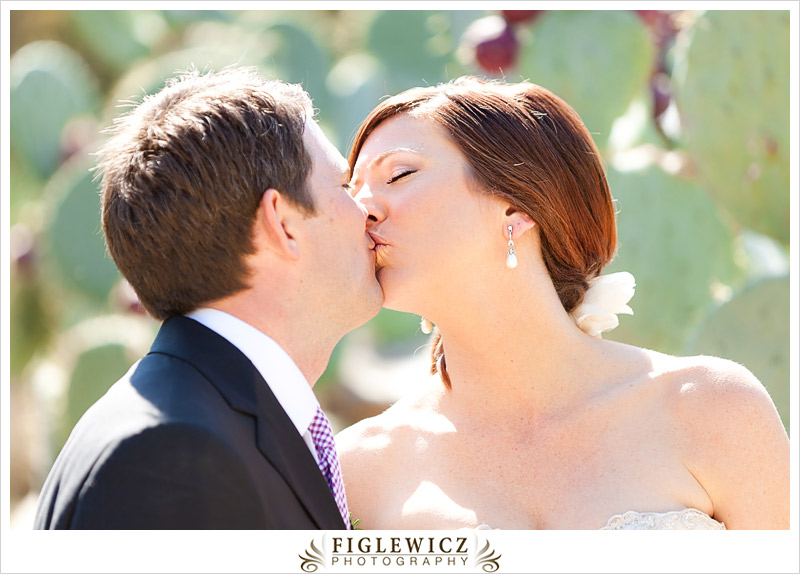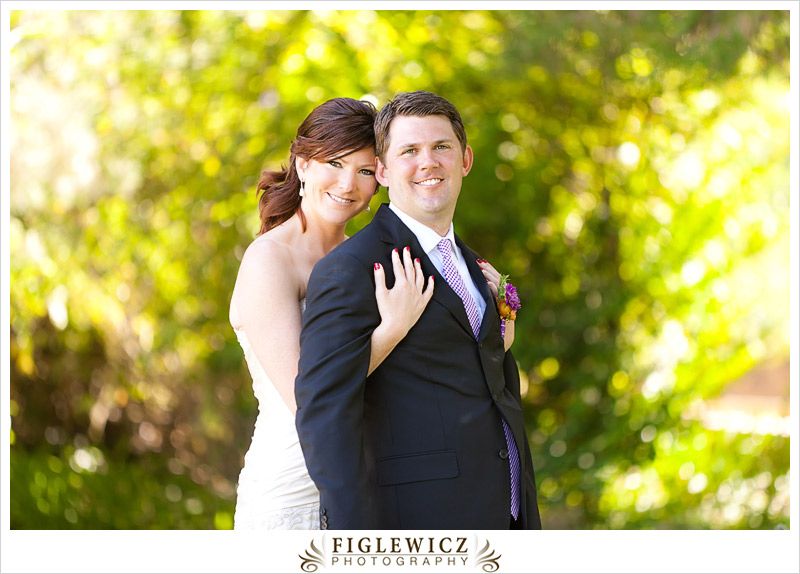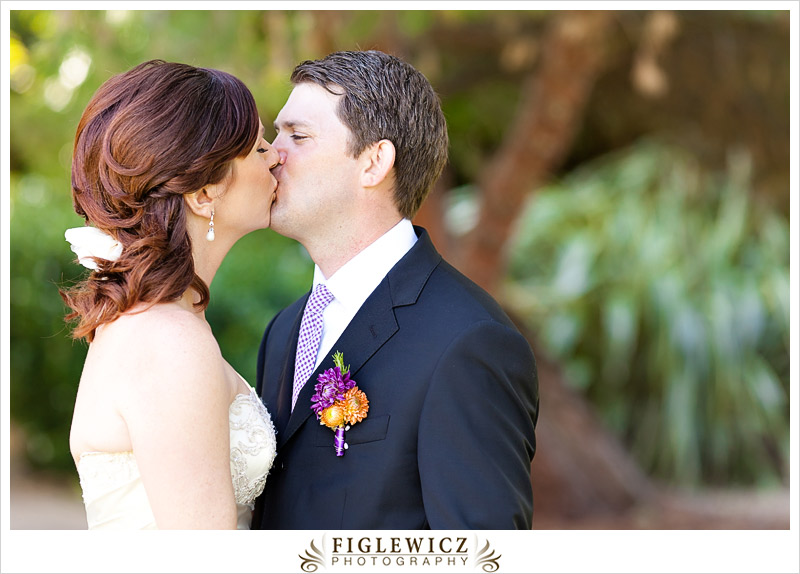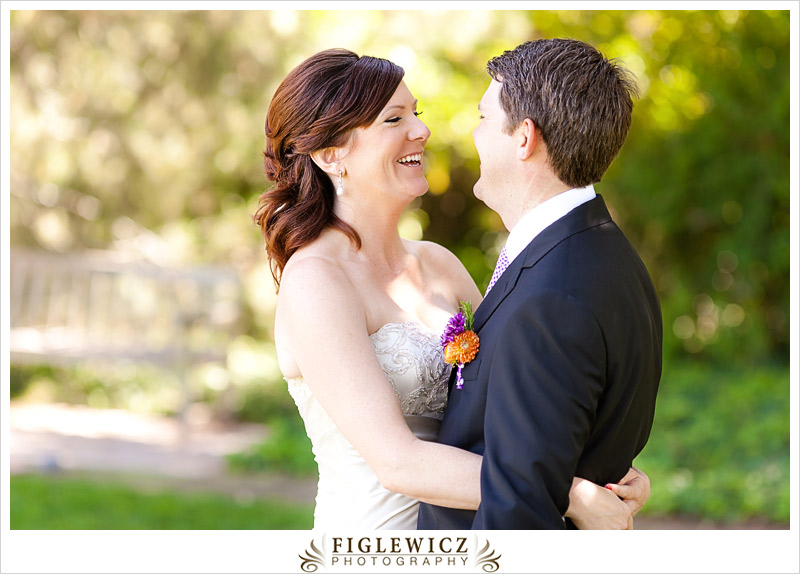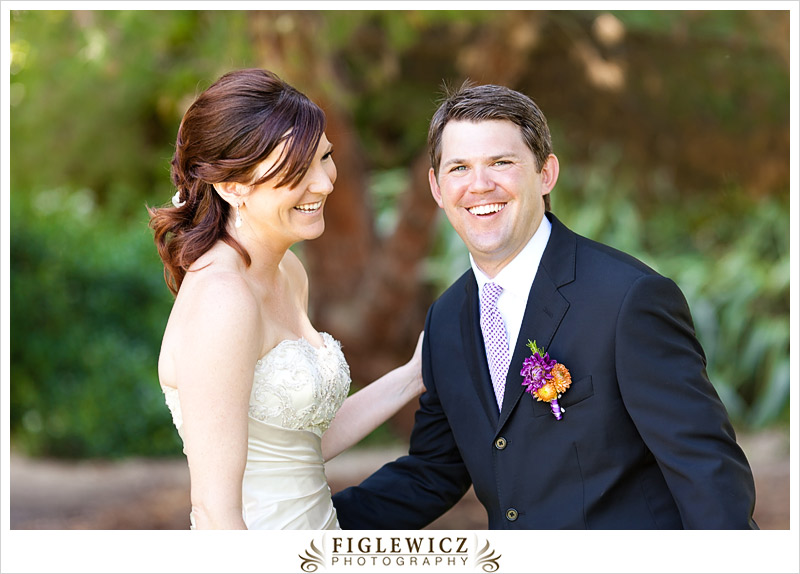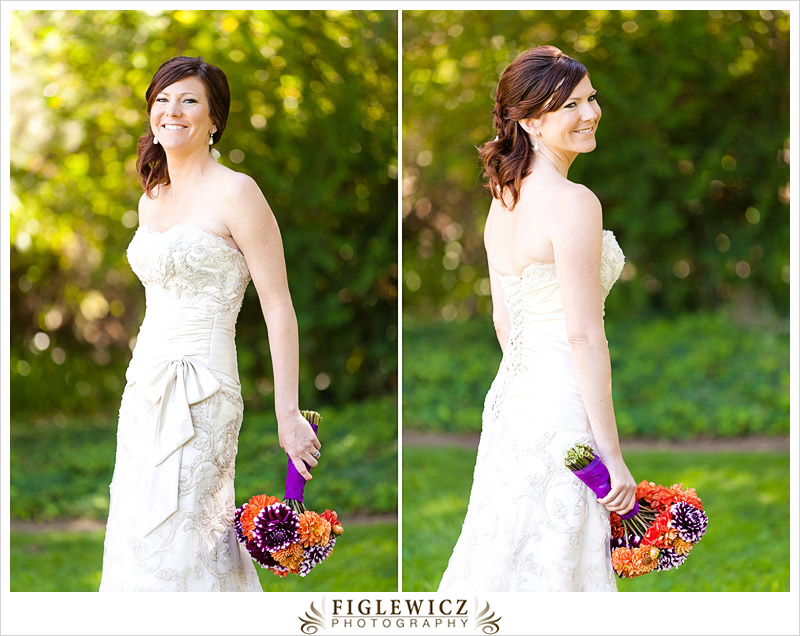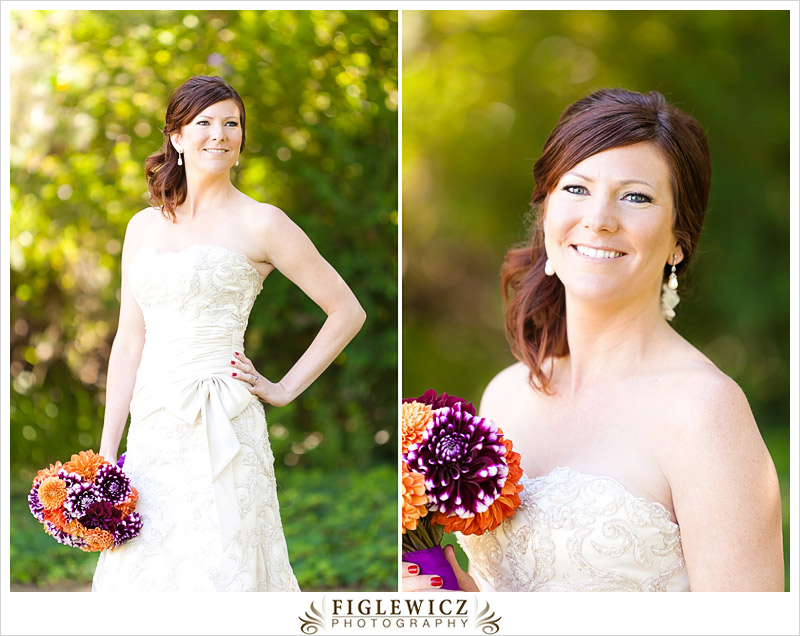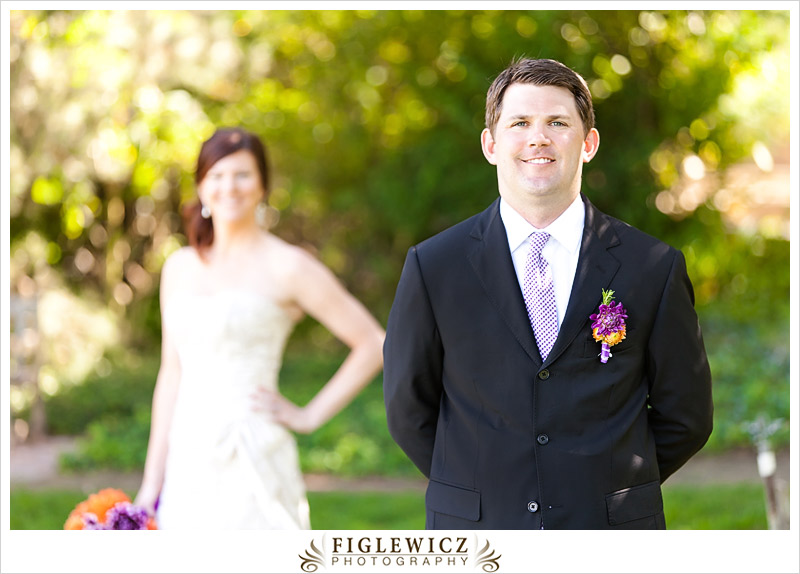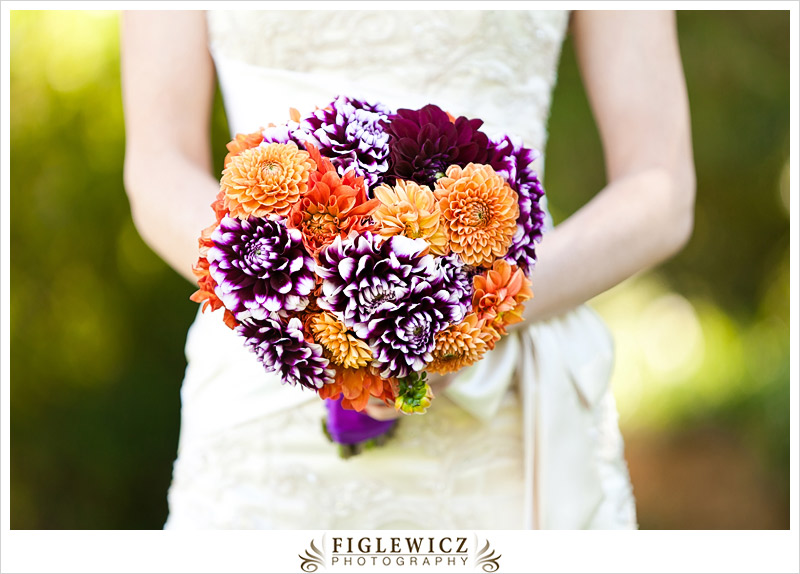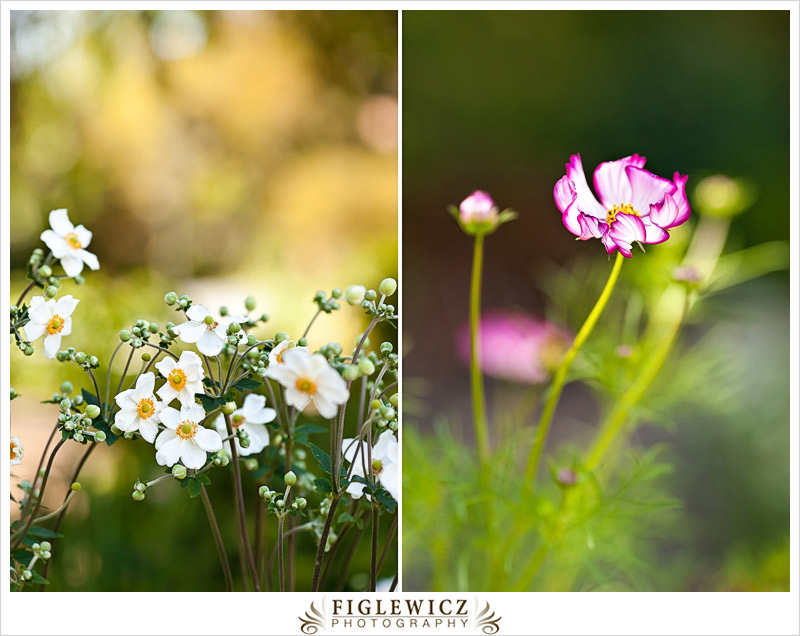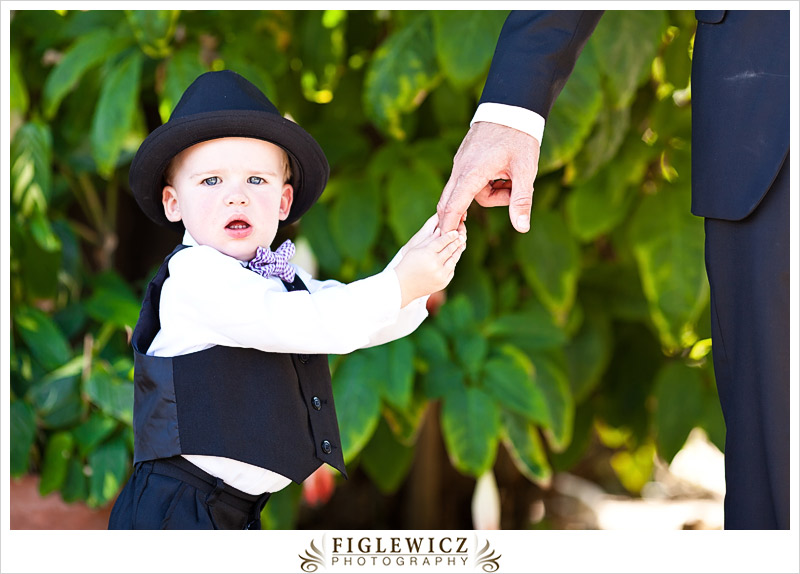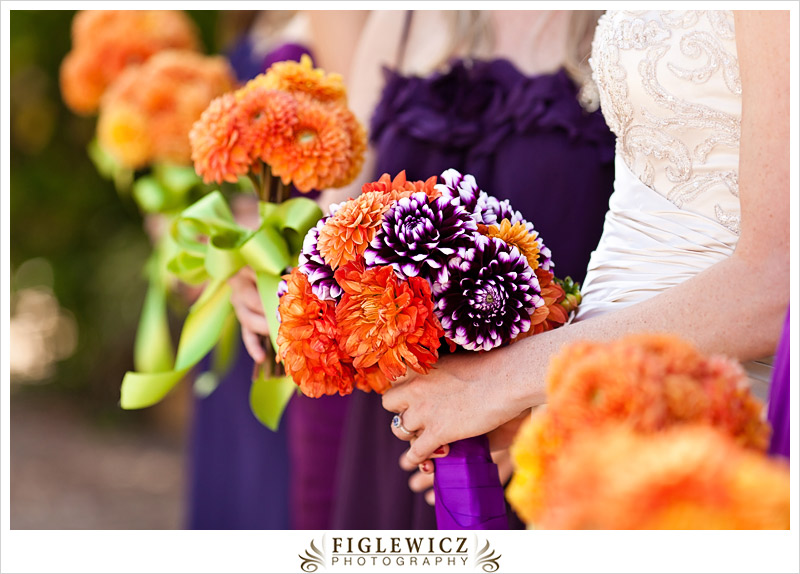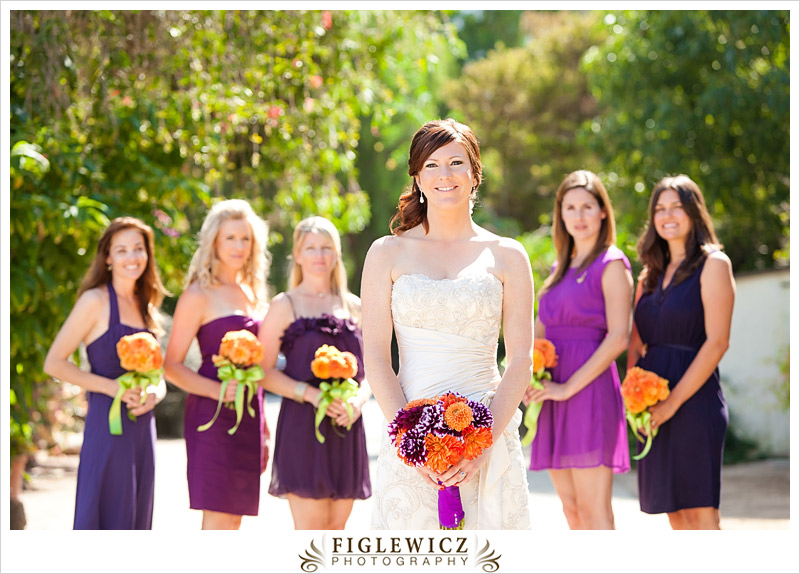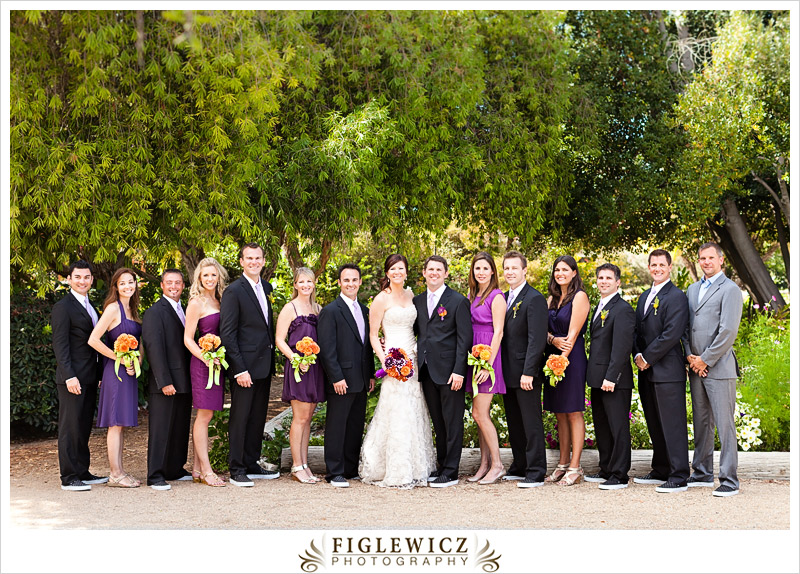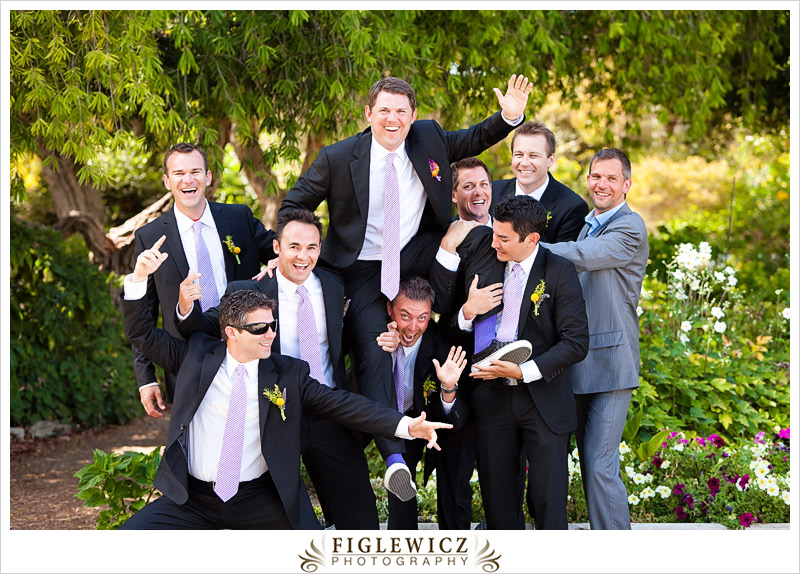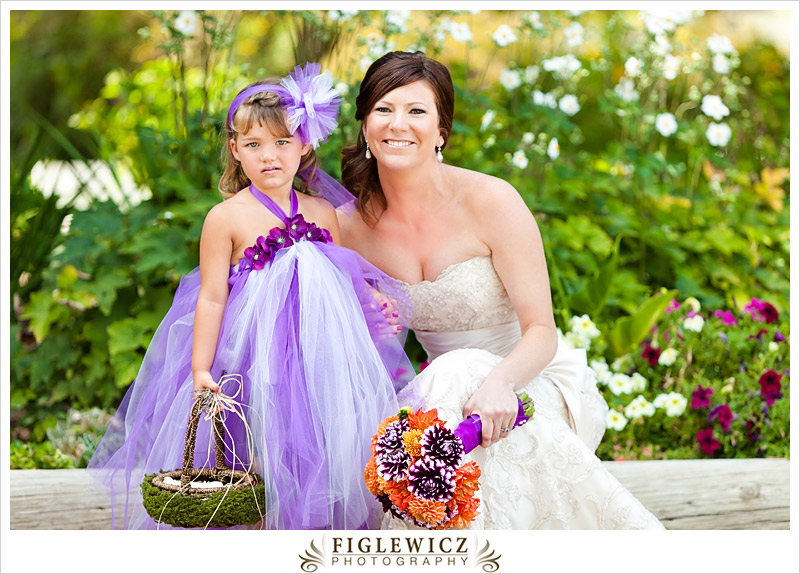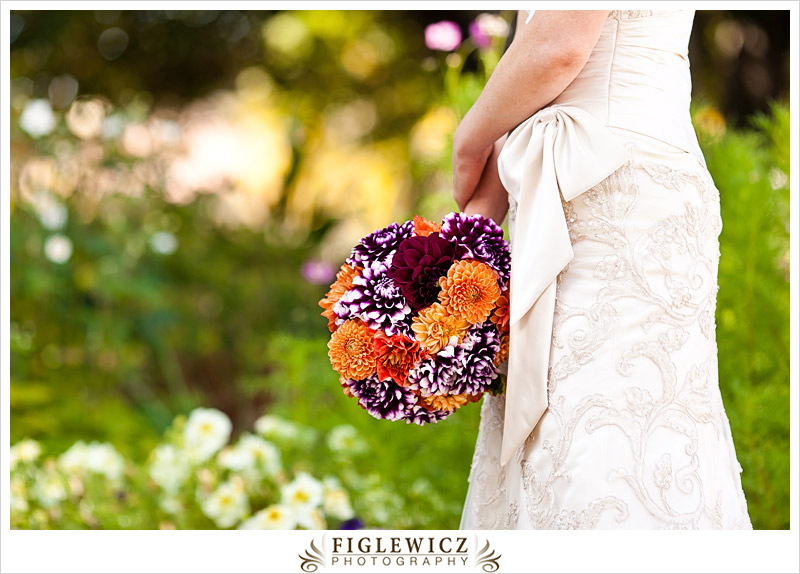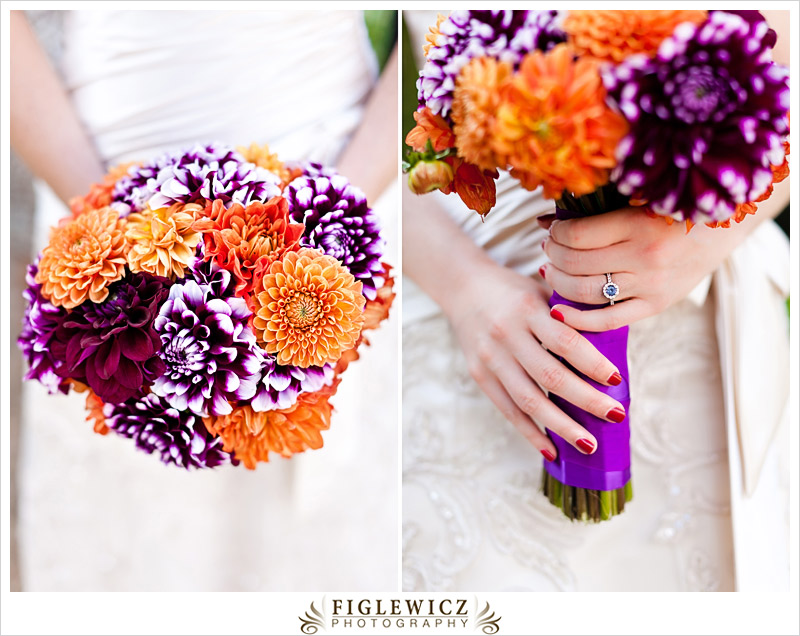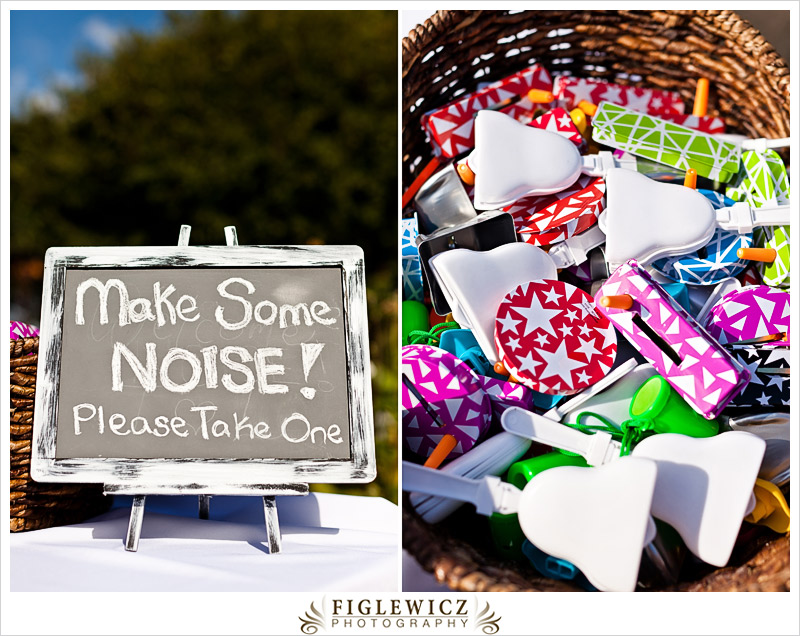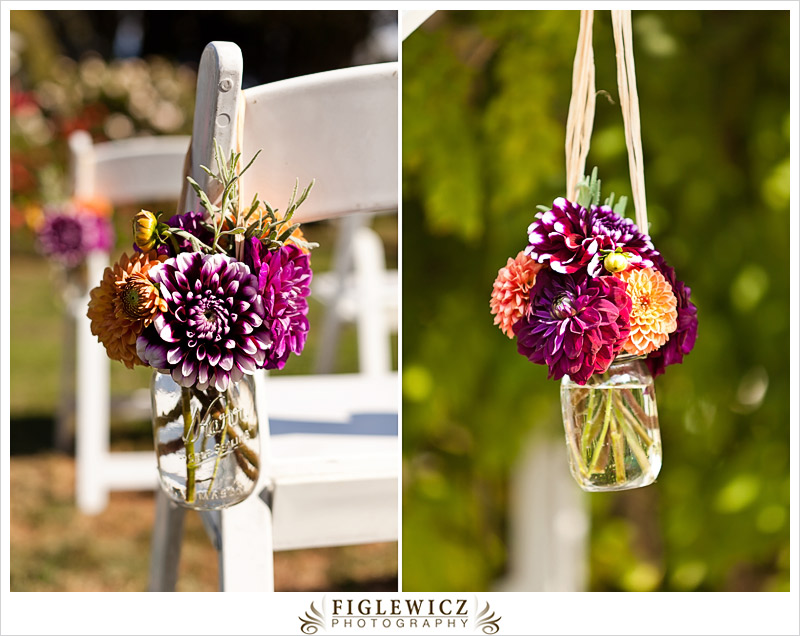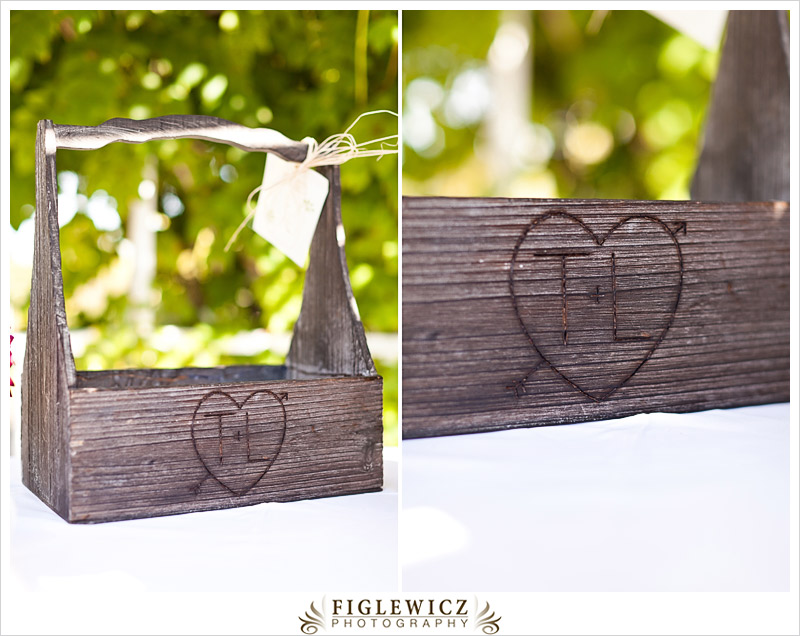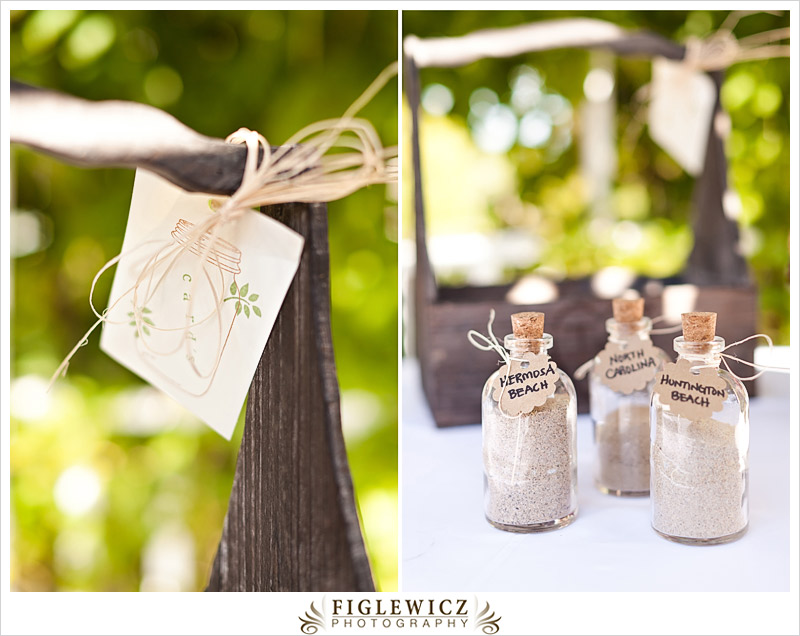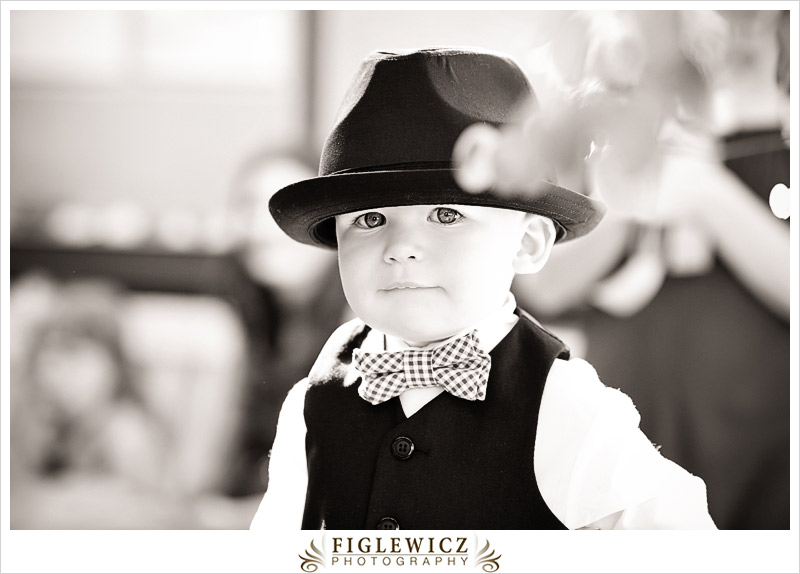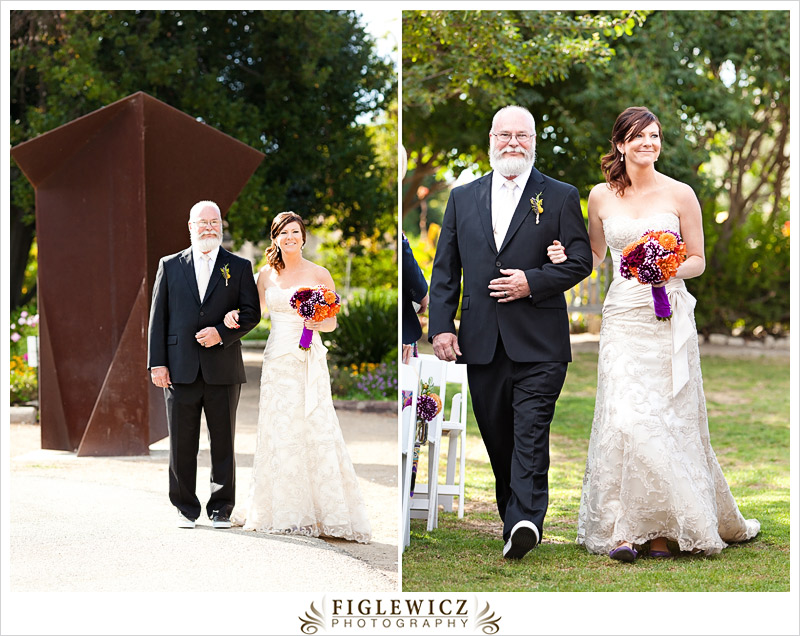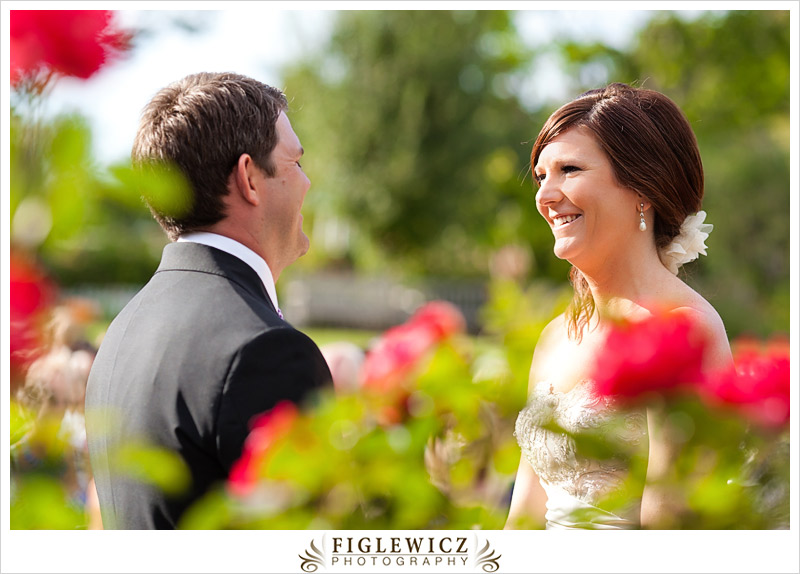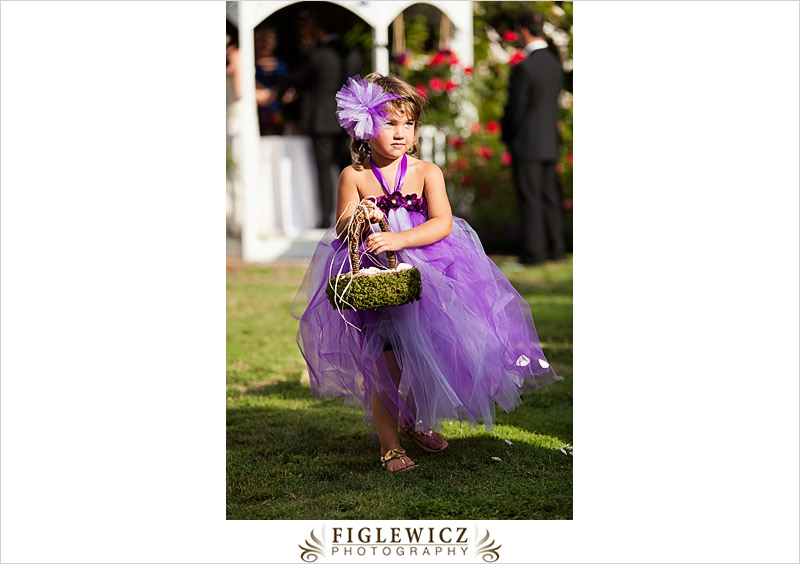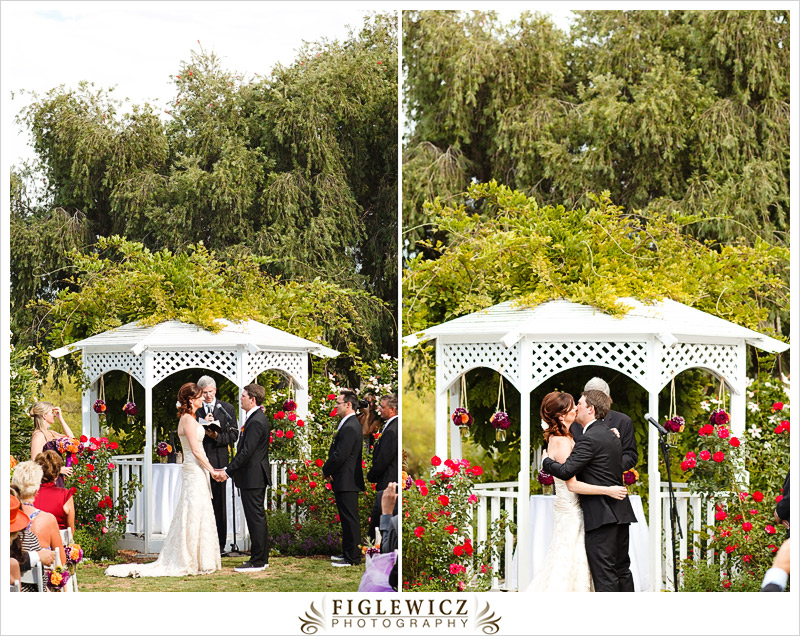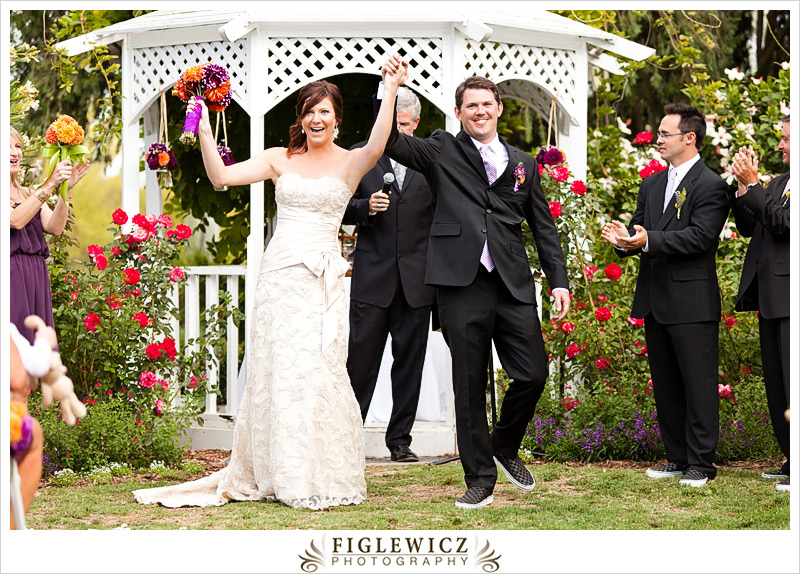 We had SO much fun at your wedding! We love you guys and can't wait to hang out soon…. come back tomorrow for part 2!
The amazing team that helped make this wedding awesome!