This San Francisco Engagement Session was full of wind, rain, and lots of laughter. Hannah and Ritesh met in college through mutual friends and after 8 years of dating, the time has come to take the next step into marriage. Ritesh proposed on February 4th in New Zealand (…what a place to propose!!) after tricking Hannah into walking out to the beach to drink champagne and watch the sunset. She was pouring their drinks as he popped the question and (of course) she said yes! When we asked them about their favorite activities to do as a couple, they said "is everything a valid answer?…lol" They love doing life together and every moment is another opportunity to grow in their love for each other. You are likely to find Hannah and Ritesh traveling throughout the year and stopping at various music festivals along the way. These self-proclaimed "amateur beer snobs" are always on the lookout for their next adventure.
What do these two like most about each other?
Hannah: "I really admire his confidence and go-getting attitude. He is constantly helping me to be a better person. I love Ritesh's fun and energetic personality. I always have more fun when he is around!"
Ritesh: "Can I say that she is really cute!!! Beyond looks…what I really like about Hannah is that our relationship feels natural. We share a ton of similar interests and we genuinely like spending time with each other."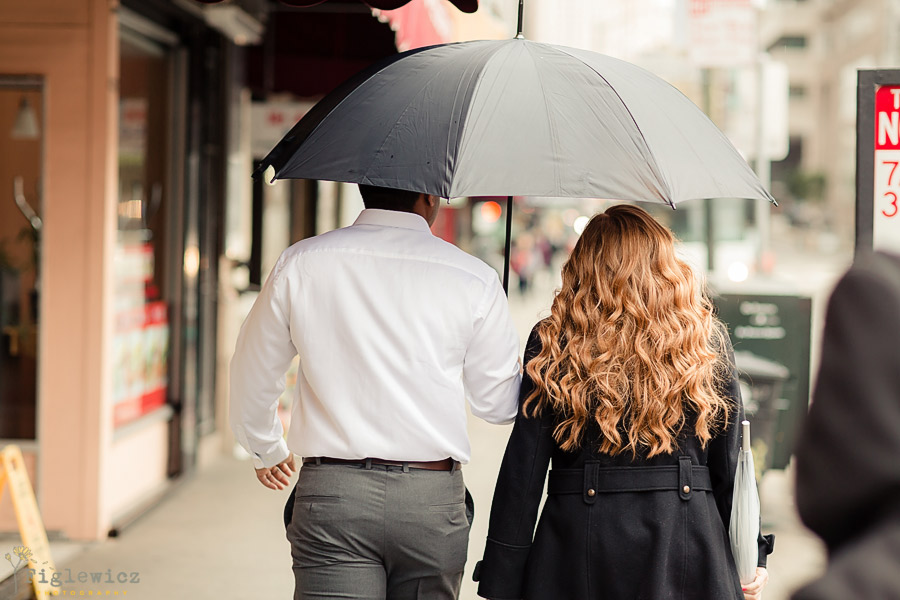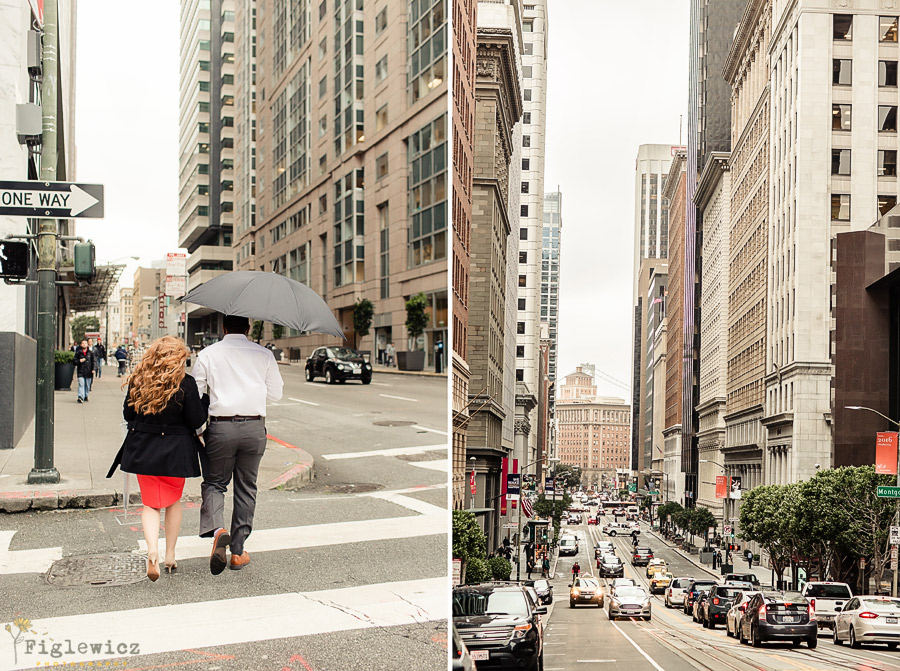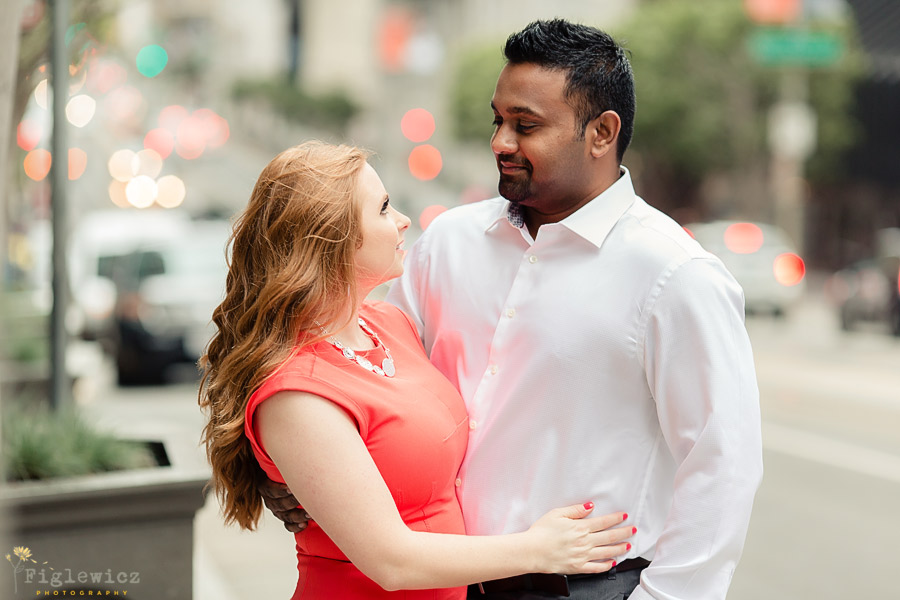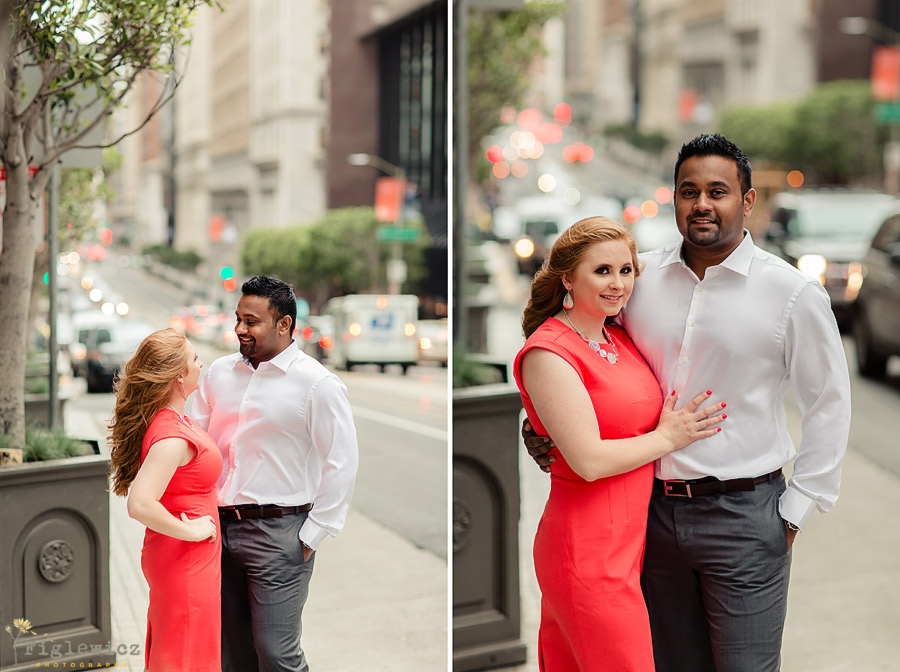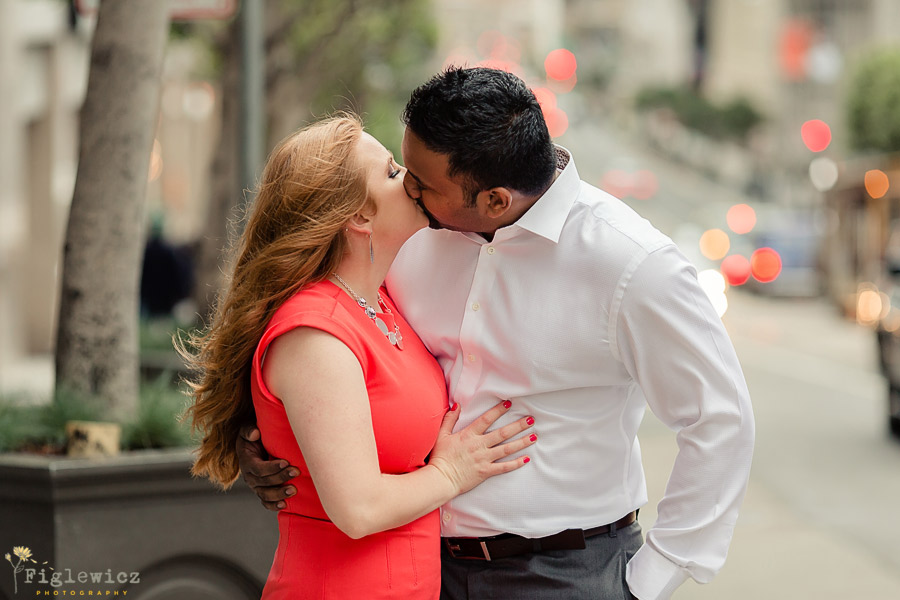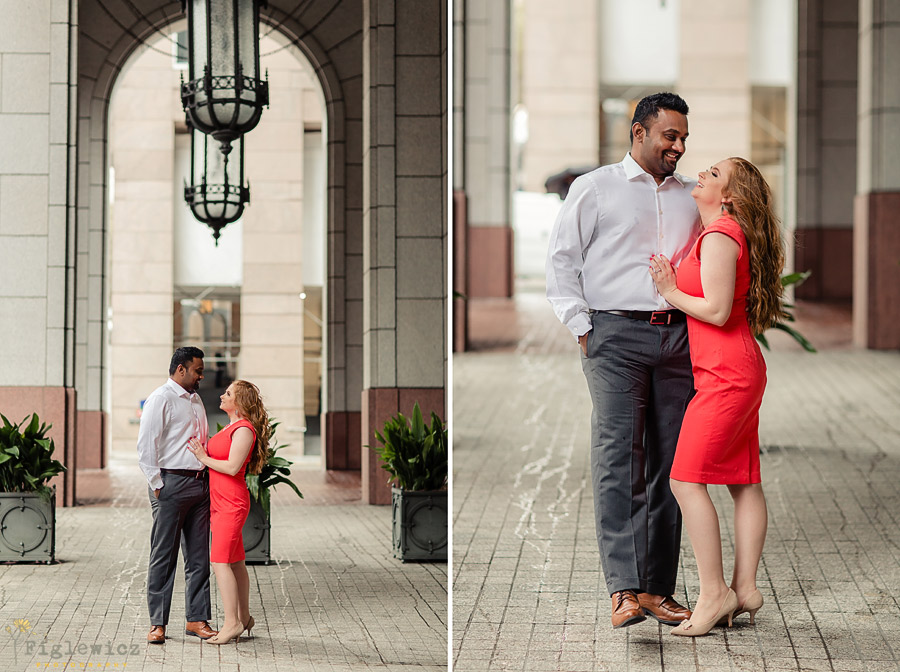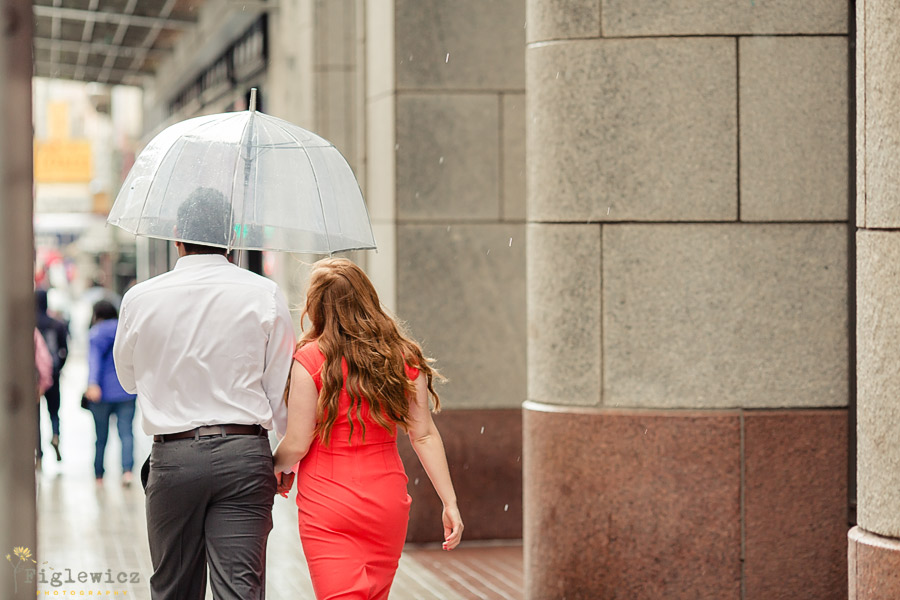 We had to jump under awnings and out of the rain for most of the day, but we couldn't resist taking a few photos with a cute, clear umbrella as these two strolled down the streets of San Francisco.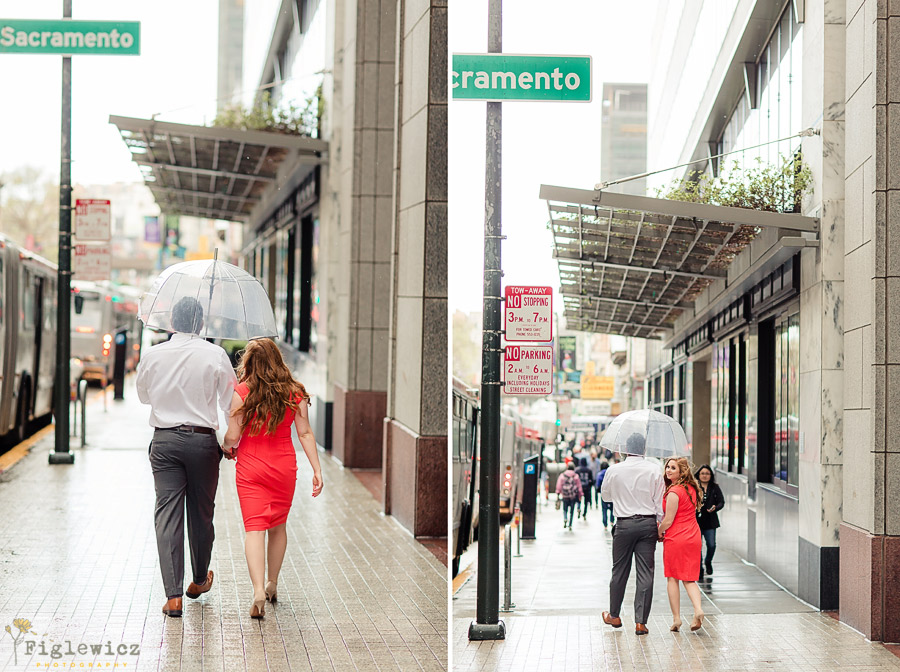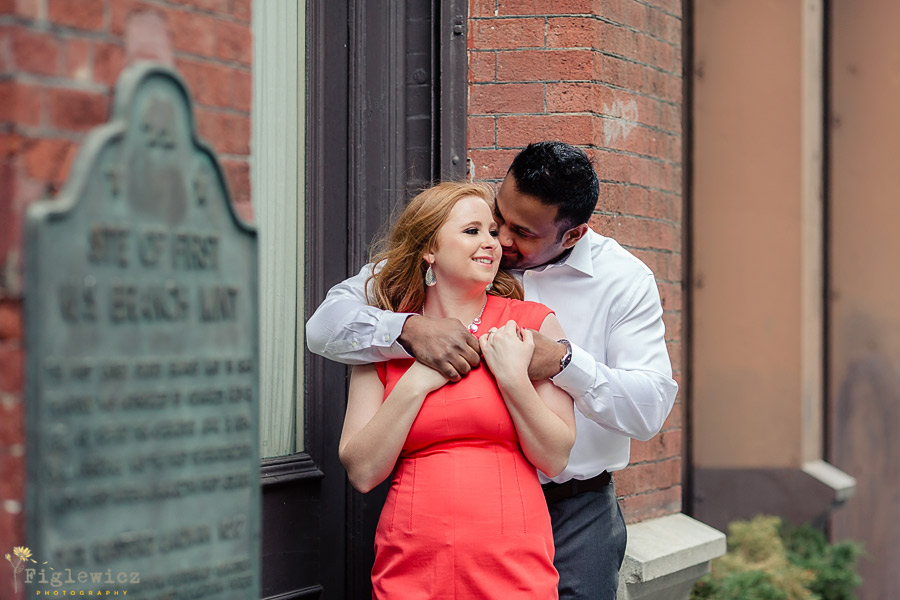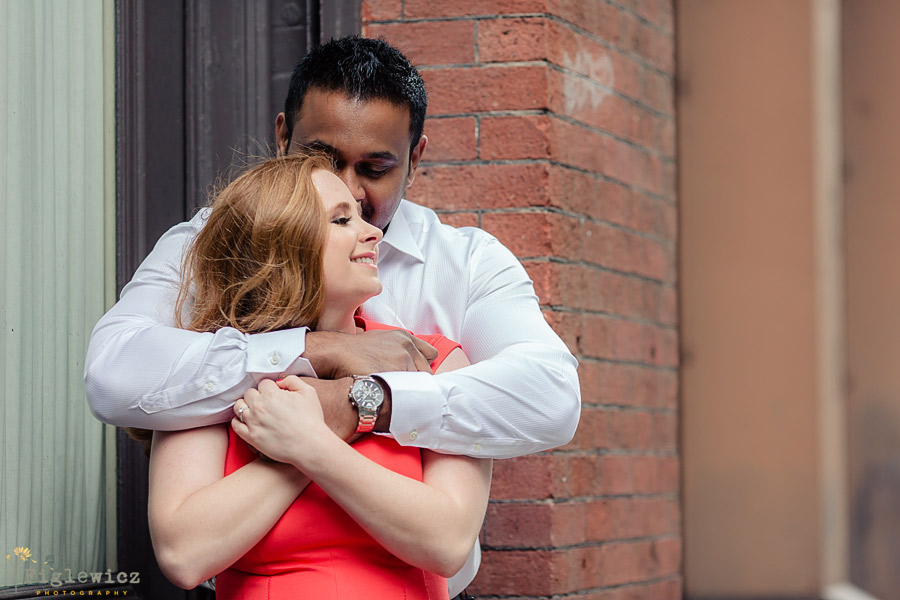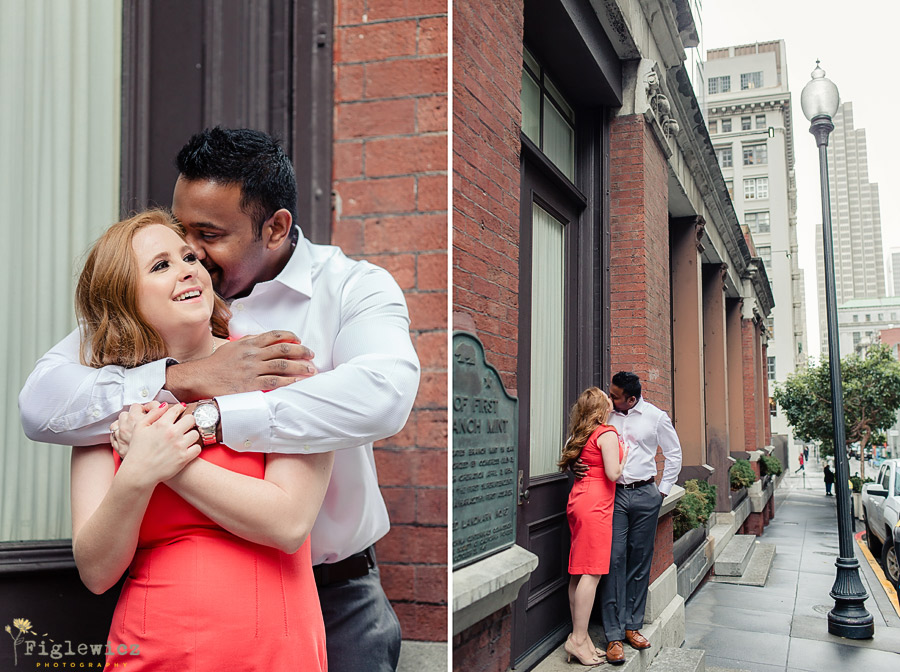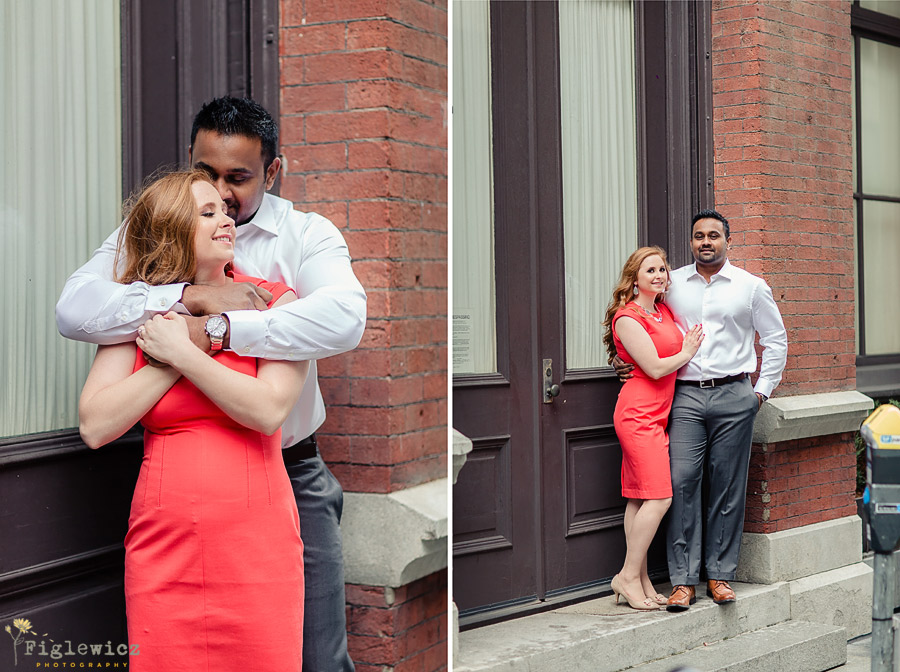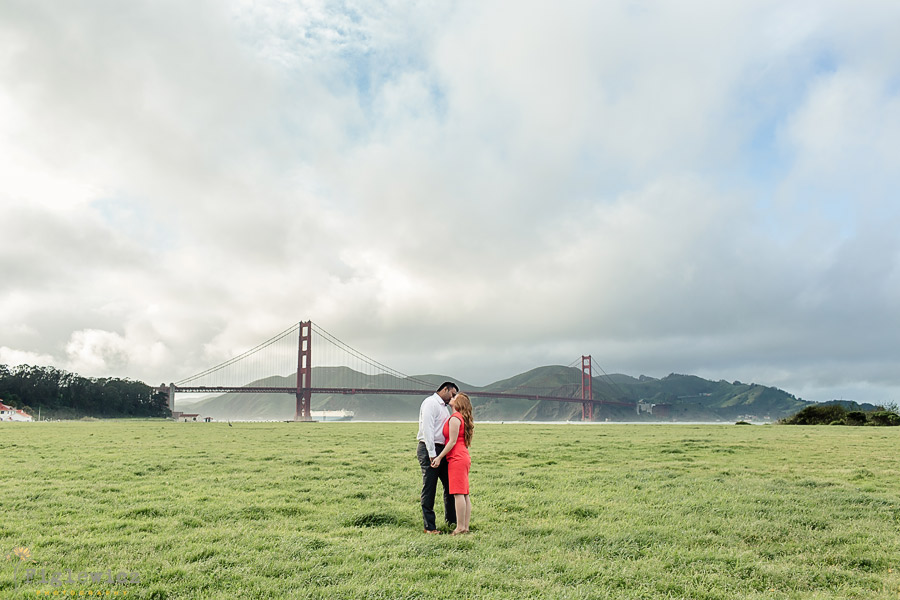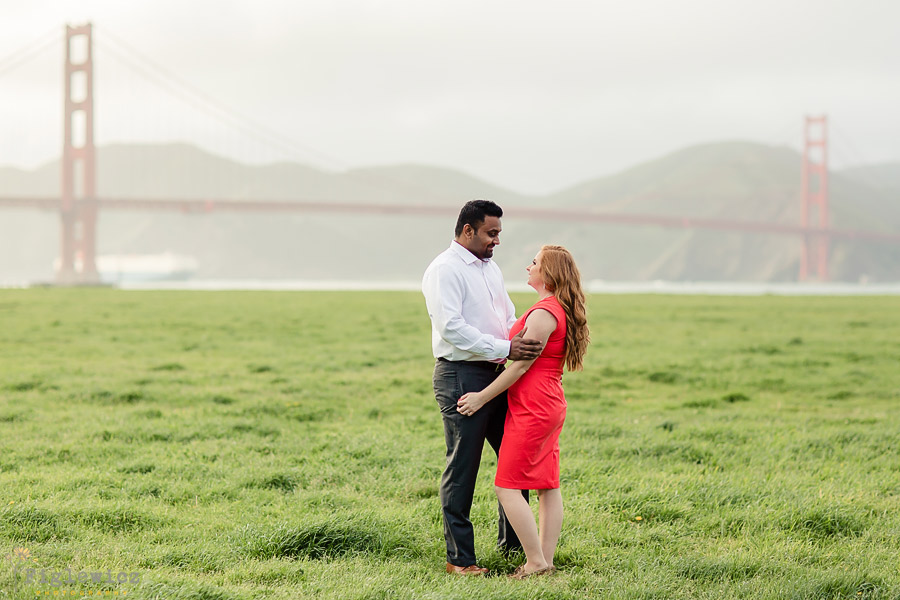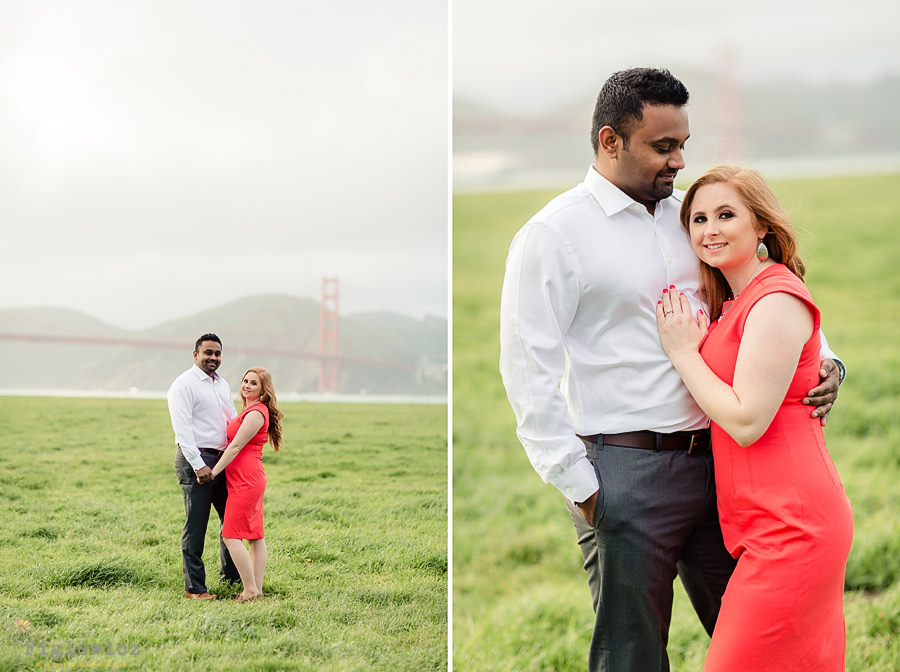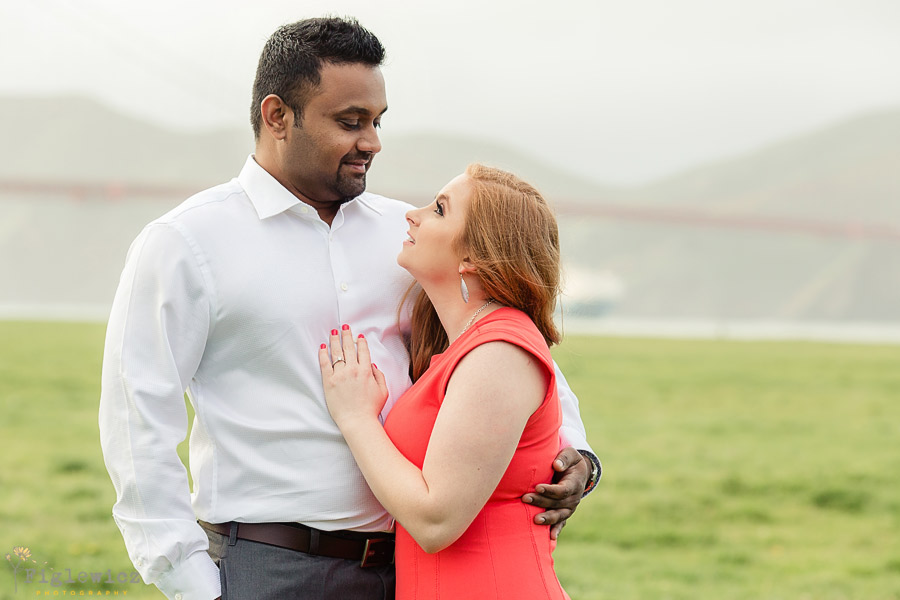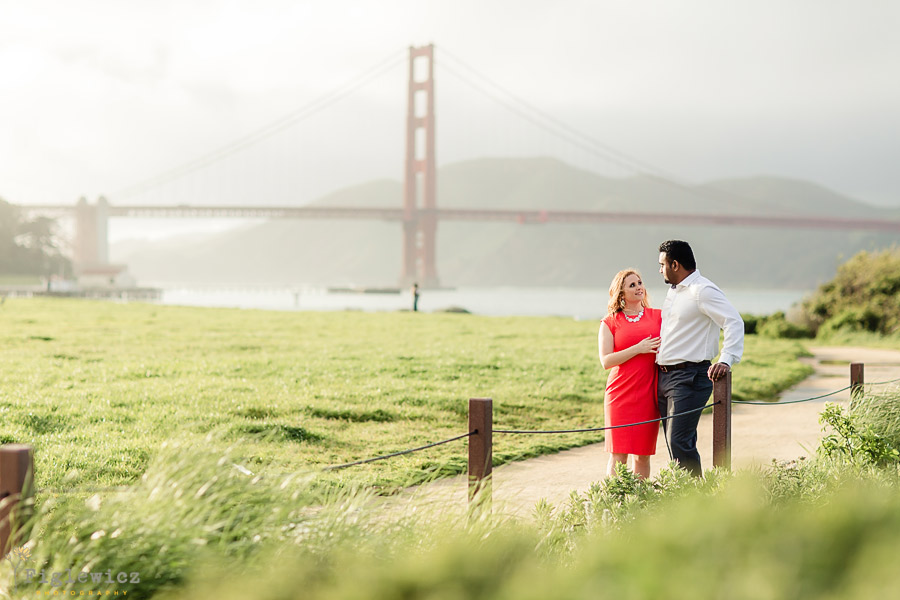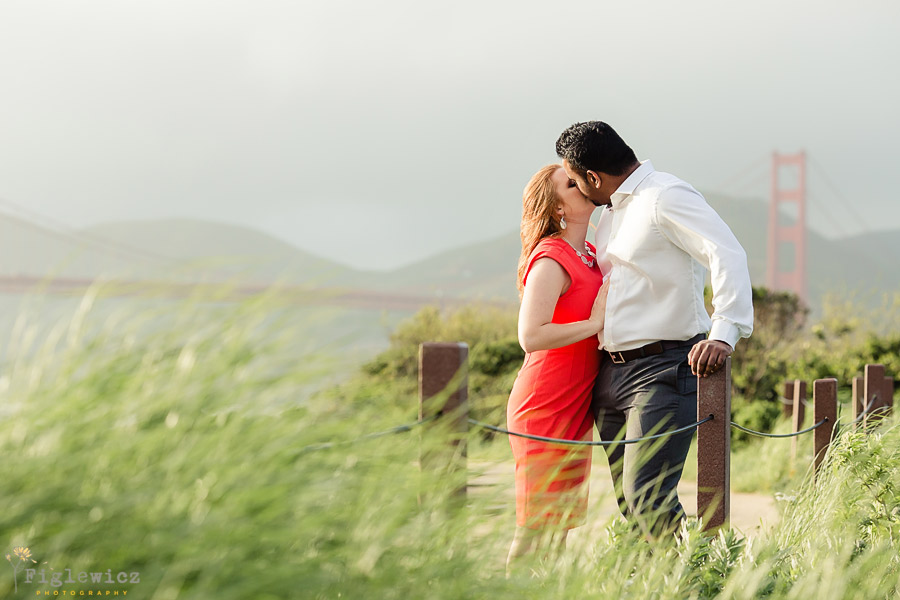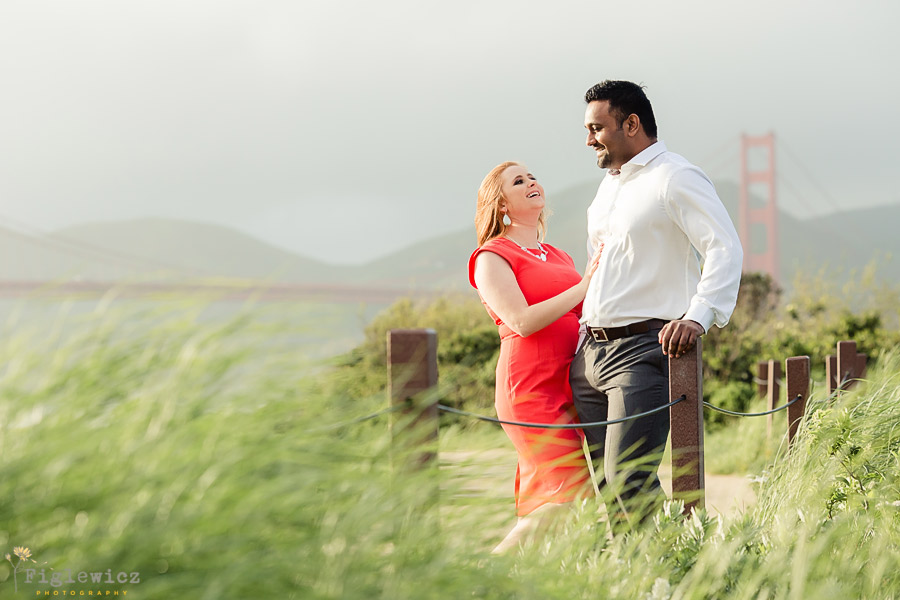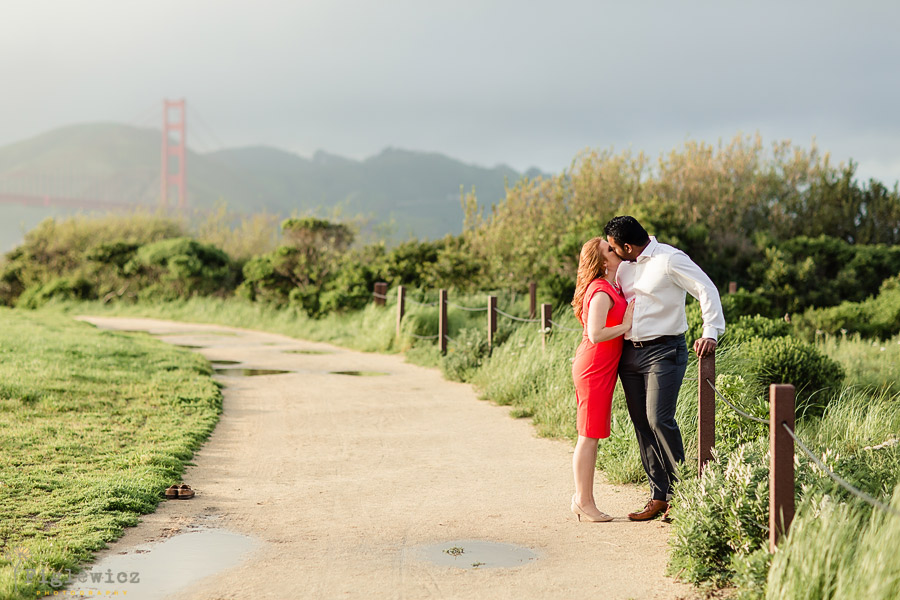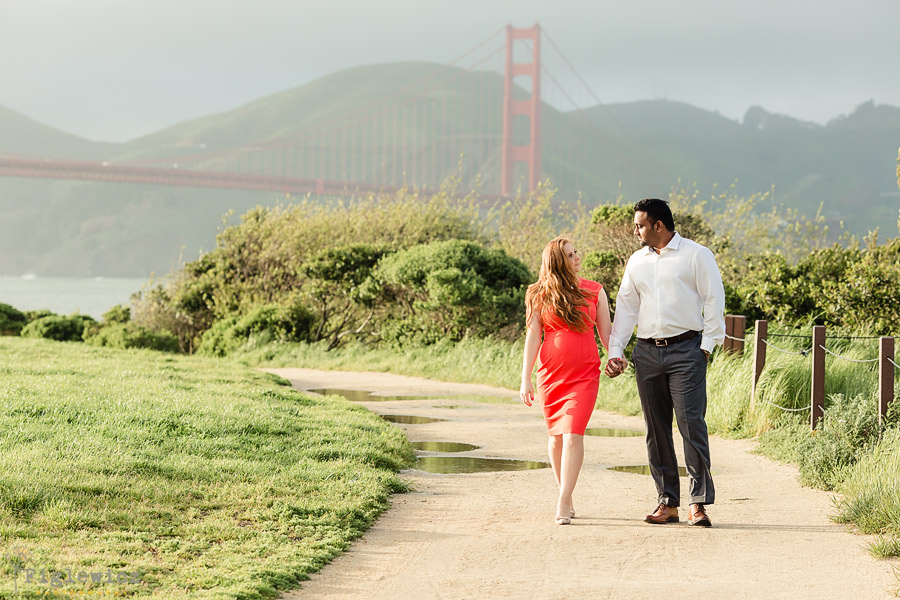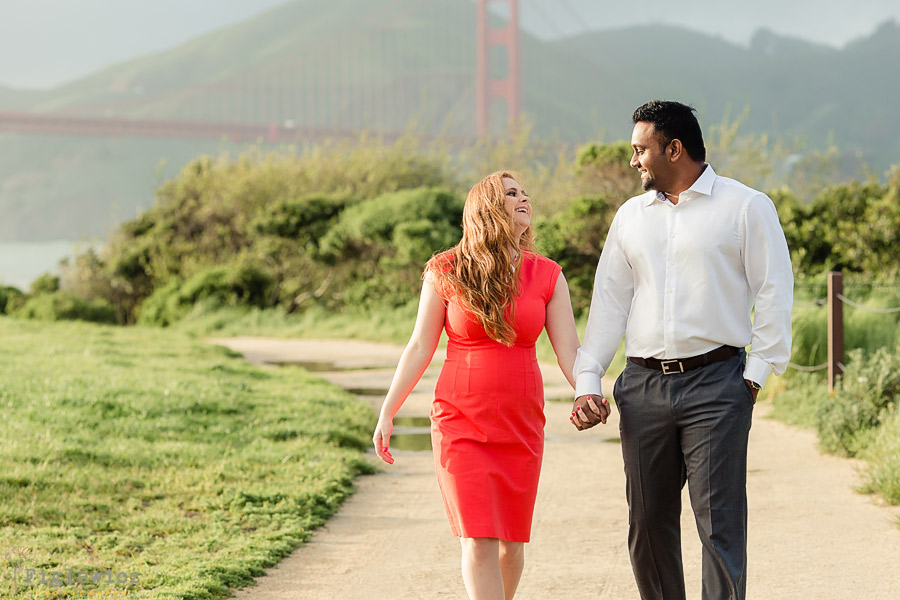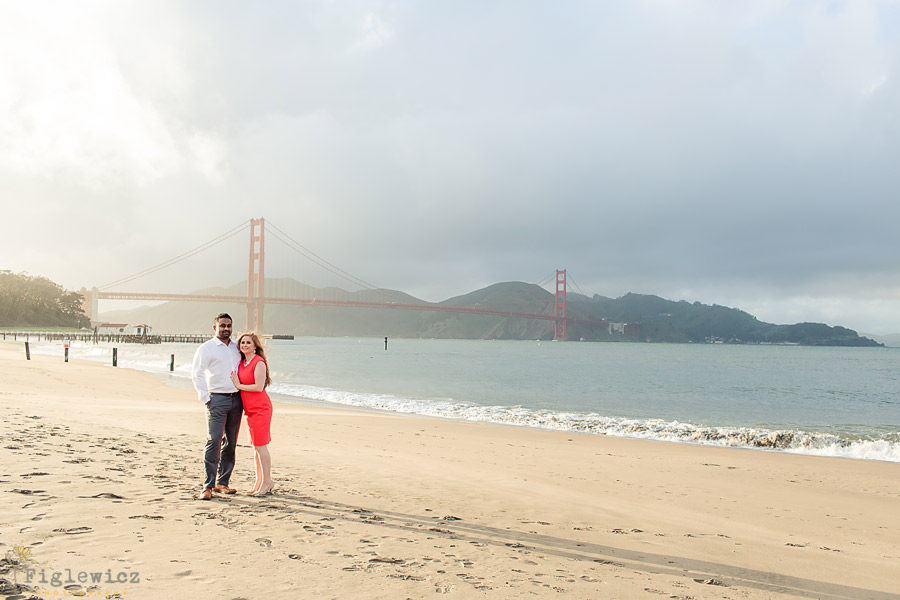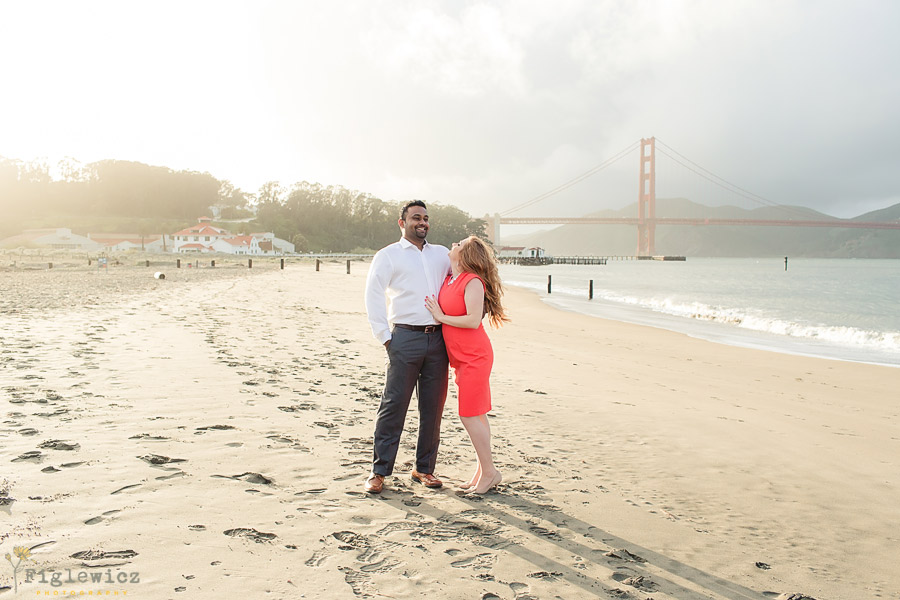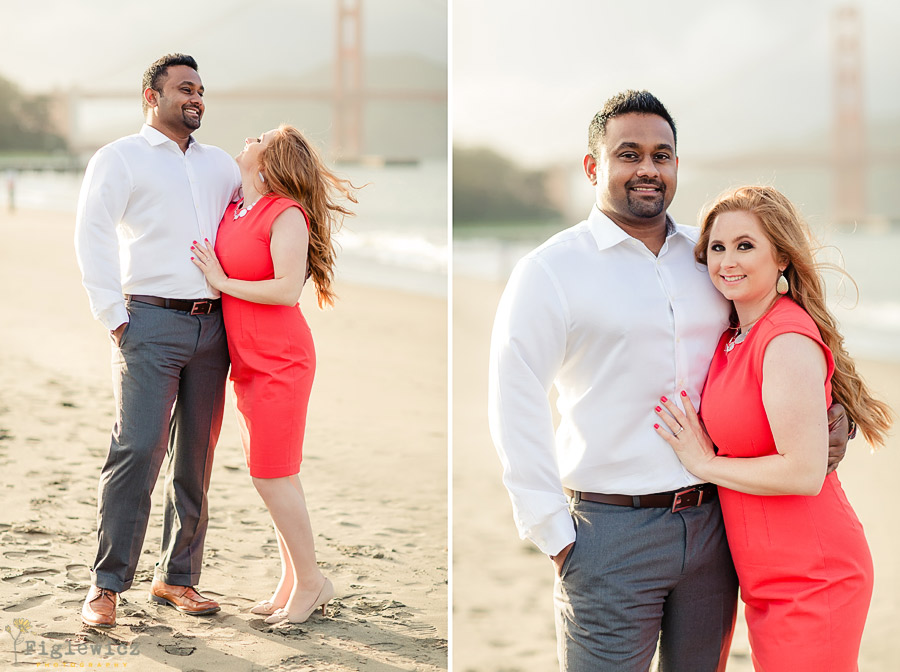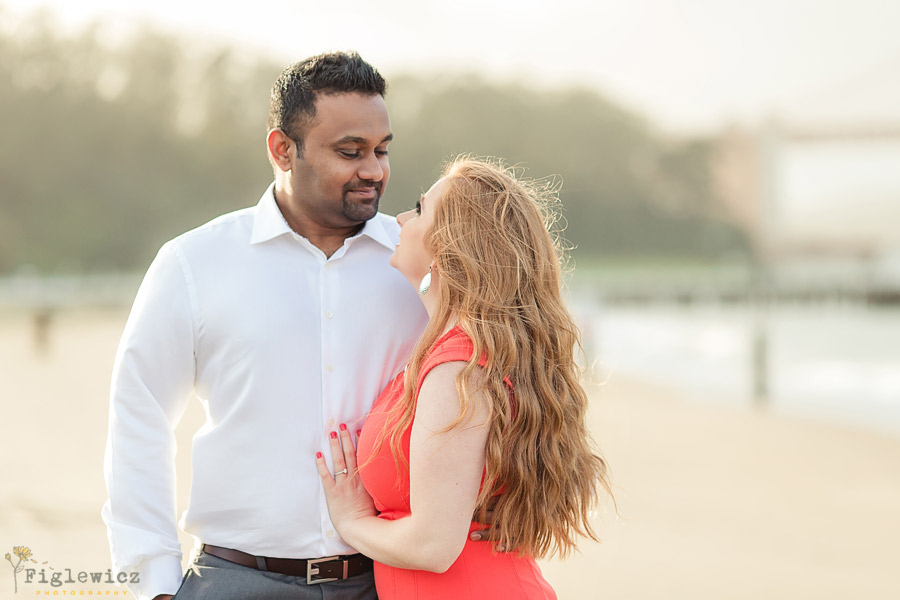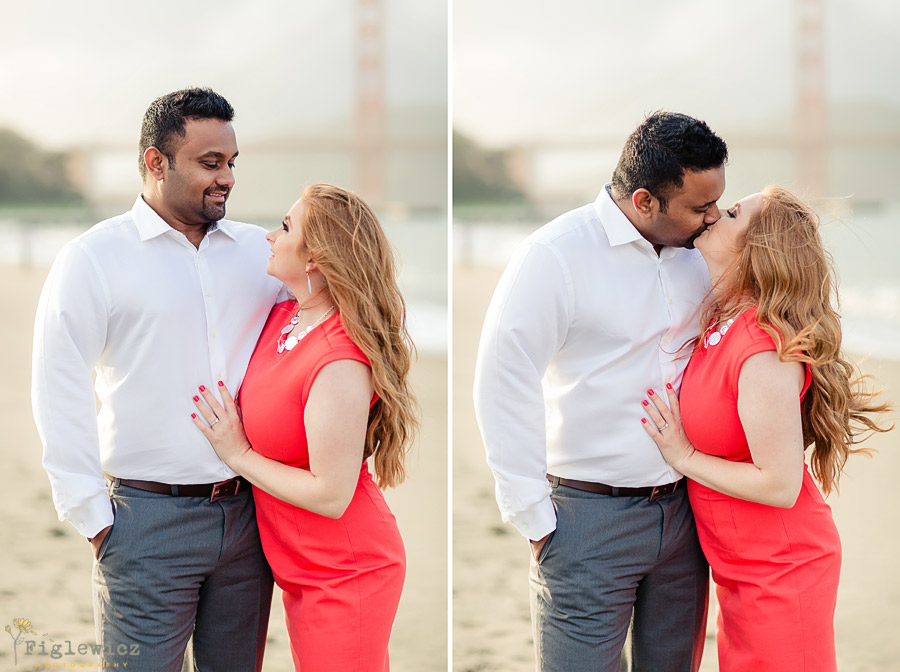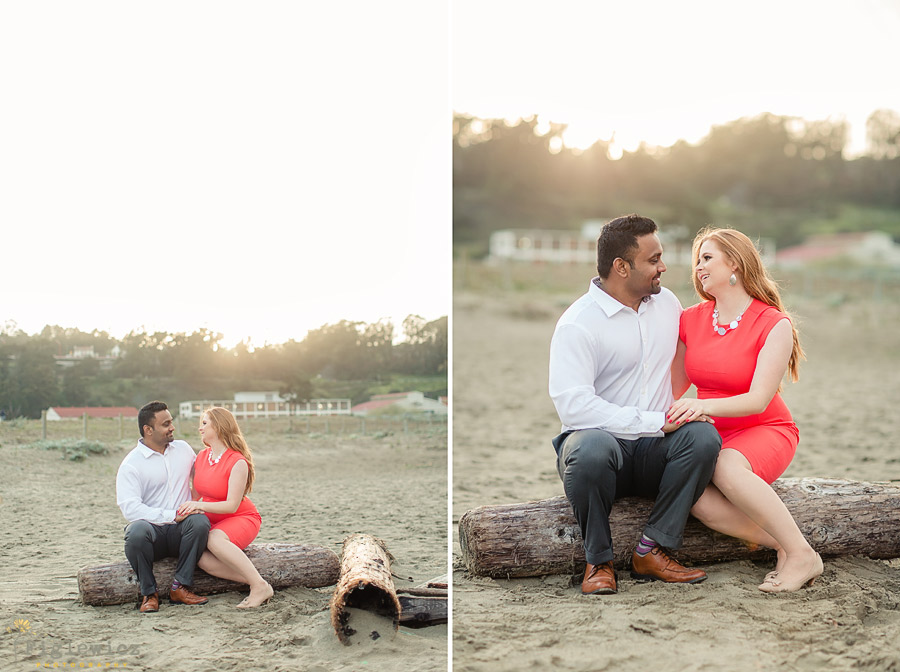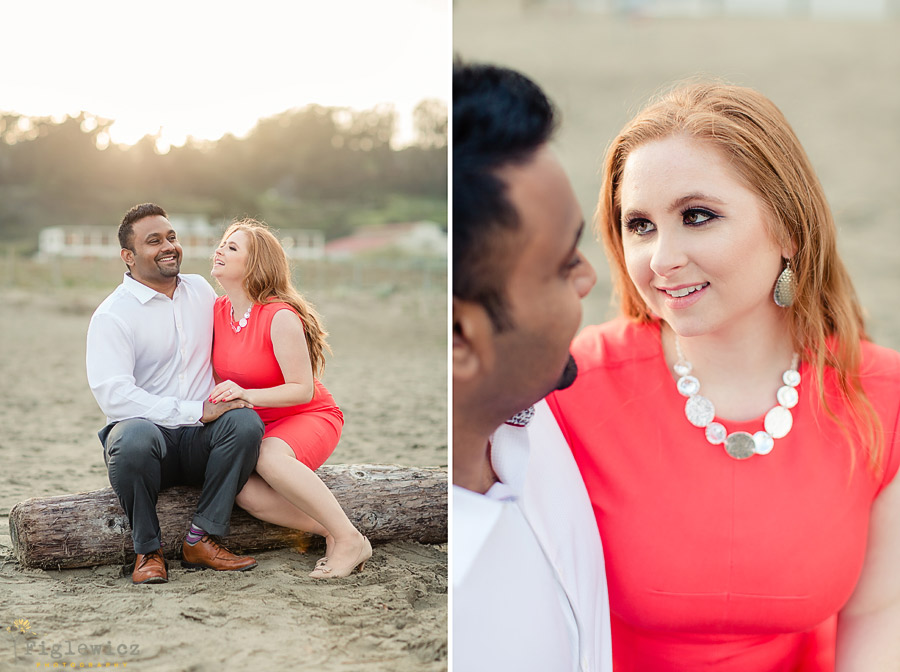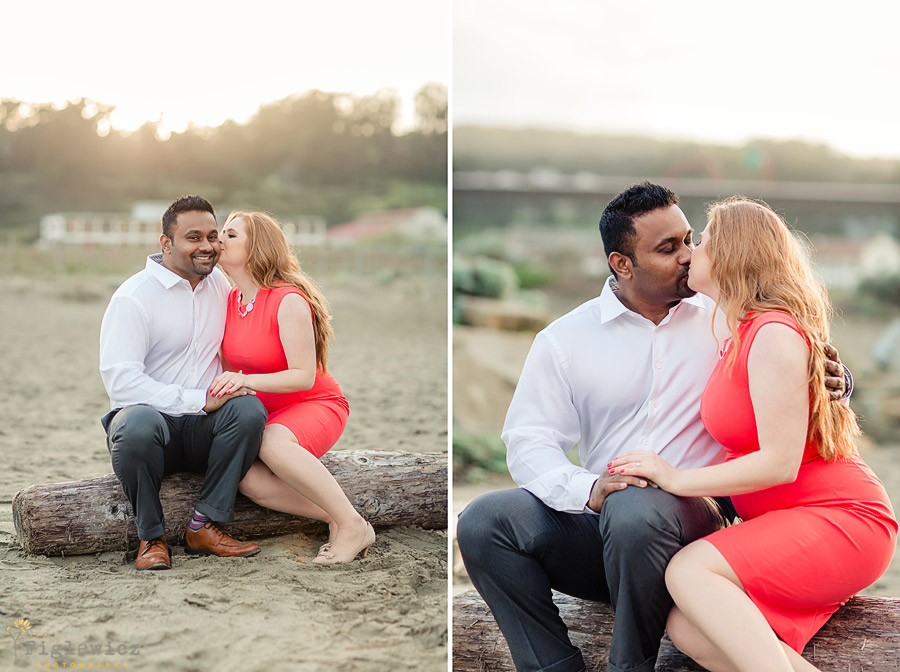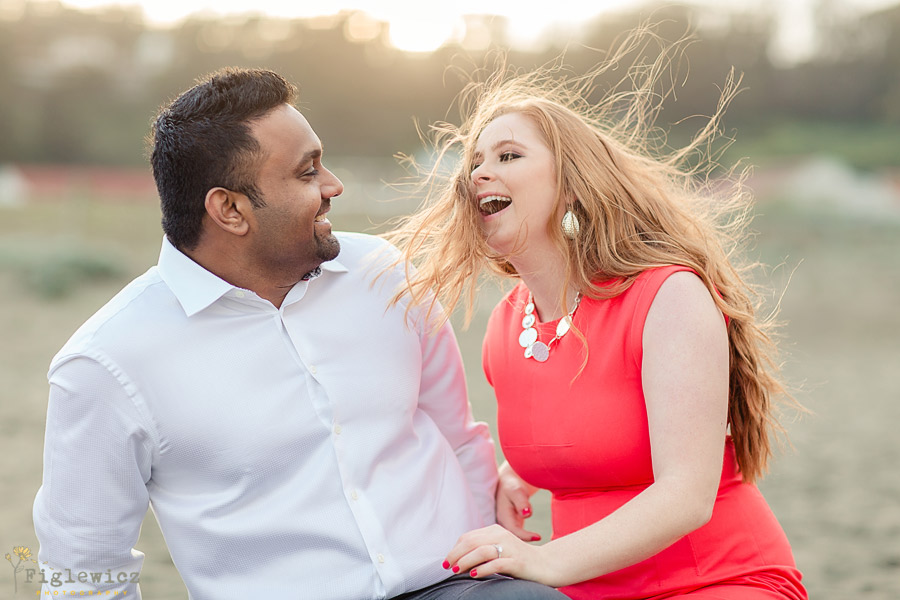 We got just a little bit wind-blown during this shoot but getting to work with these two was worth every gust of wind and rain!