Julia and Brandon's Maravilla Gardens wedding was filled with rustic details, lots of laughter, and two beautiful newlyweds who are so excited to be husband and wife. "We always knew we would eventually get married. After "re-meeting" it was so easy being together. We had the same morals and views on a lot of things and we messed and things were easy. But we think the ah-ha moment that this was going to work and last was when we did long distance for two years while Brandon went to UCSD. I did not want him to leave but I would never have held him back from going. We knew it was going to be hard but there was never a doubt in either of our minds that we wouldn't get through it. After those 2 years, we had grown so much stronger than we ever thought possible. We knew that if we could handle long distance challenges, we could really handle anything. Those two years were the real defining moments for us!"
These two are best friends and you can tell within a few minutes of being around them that they truly make each other happy! We hope you enjoy Part 1 of Julia and Brandon's big day and we cannot wait to send the rest of their photos your way.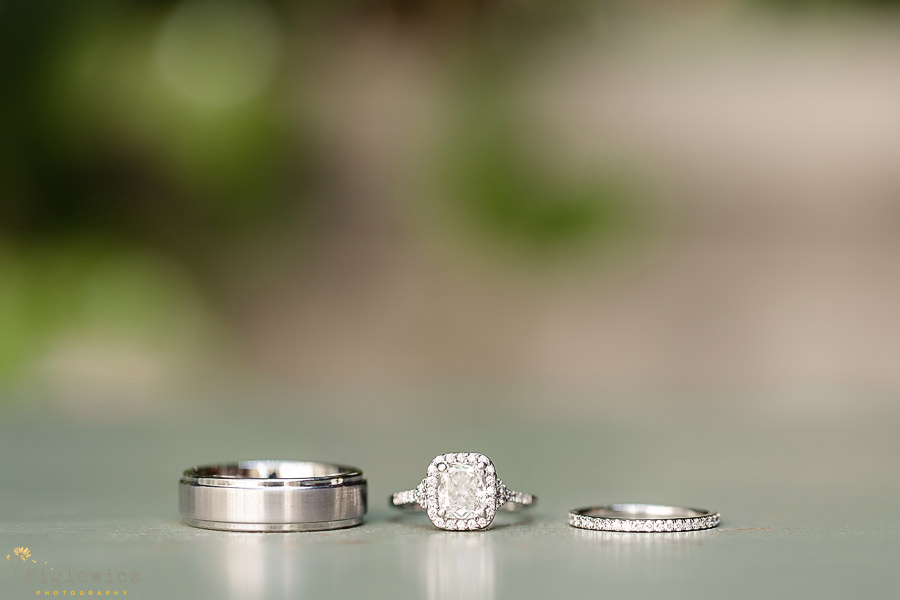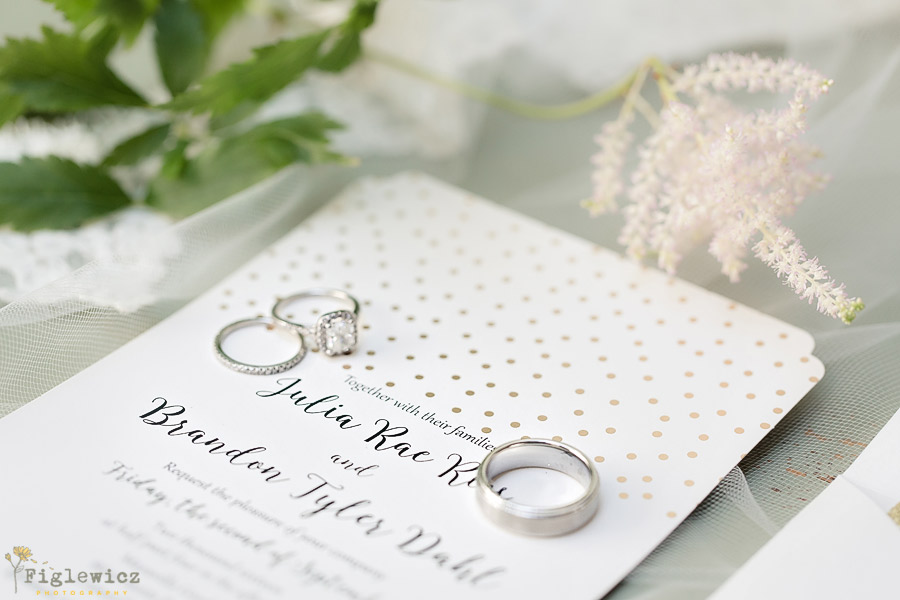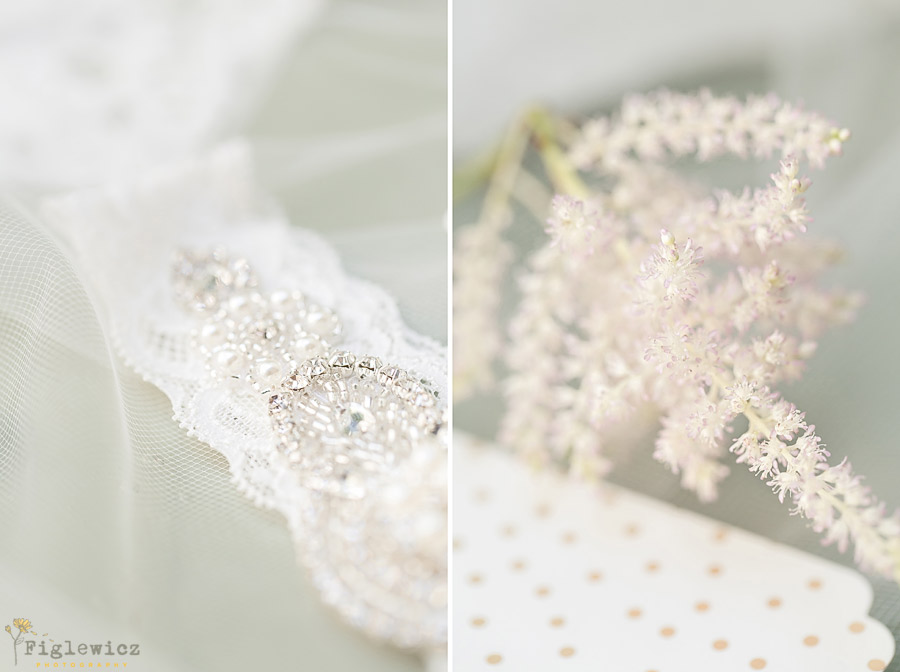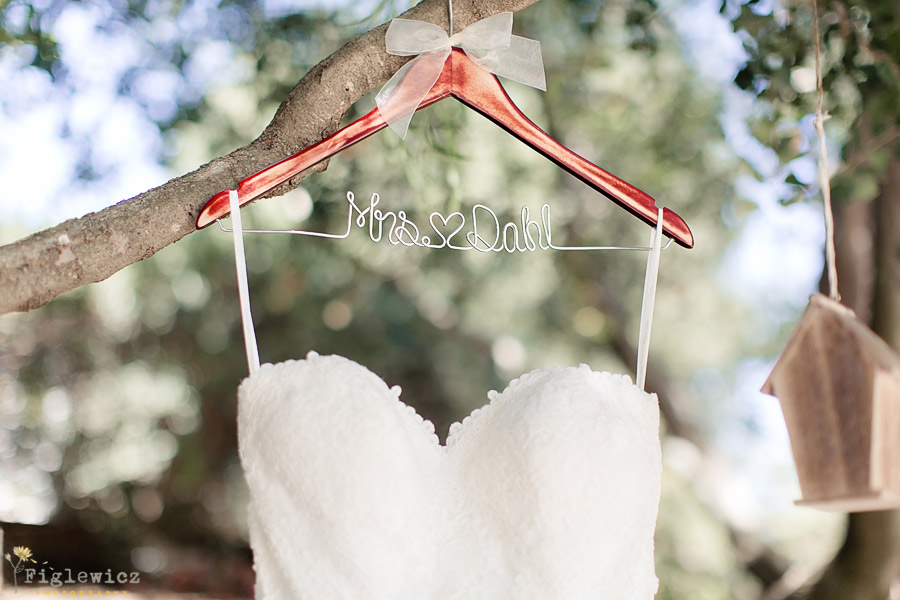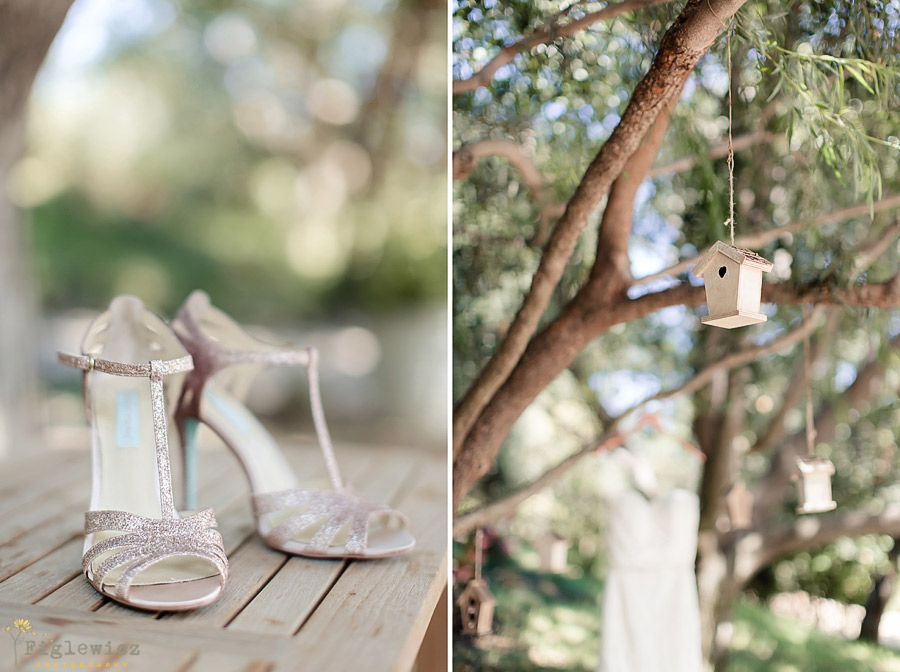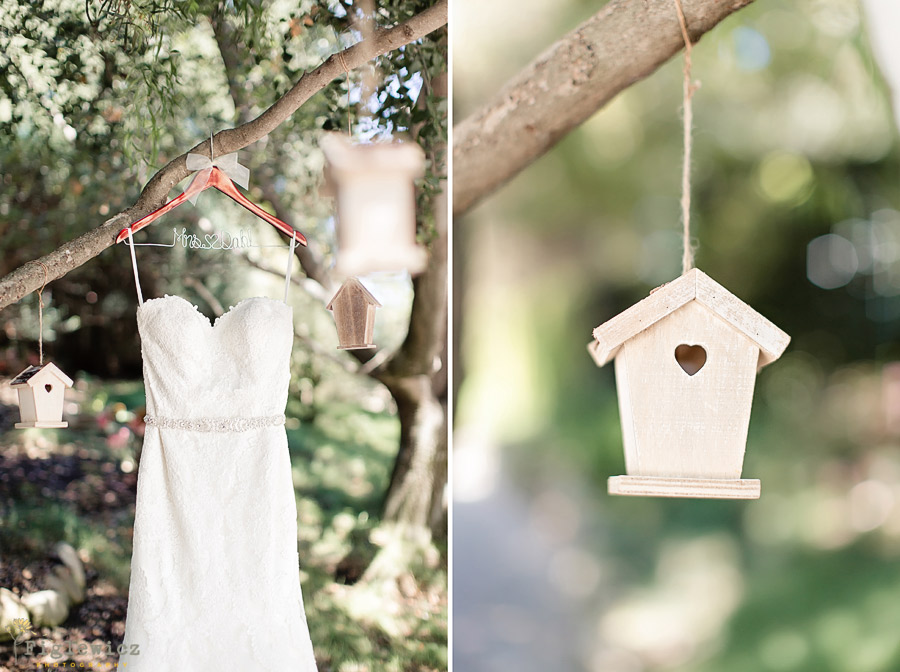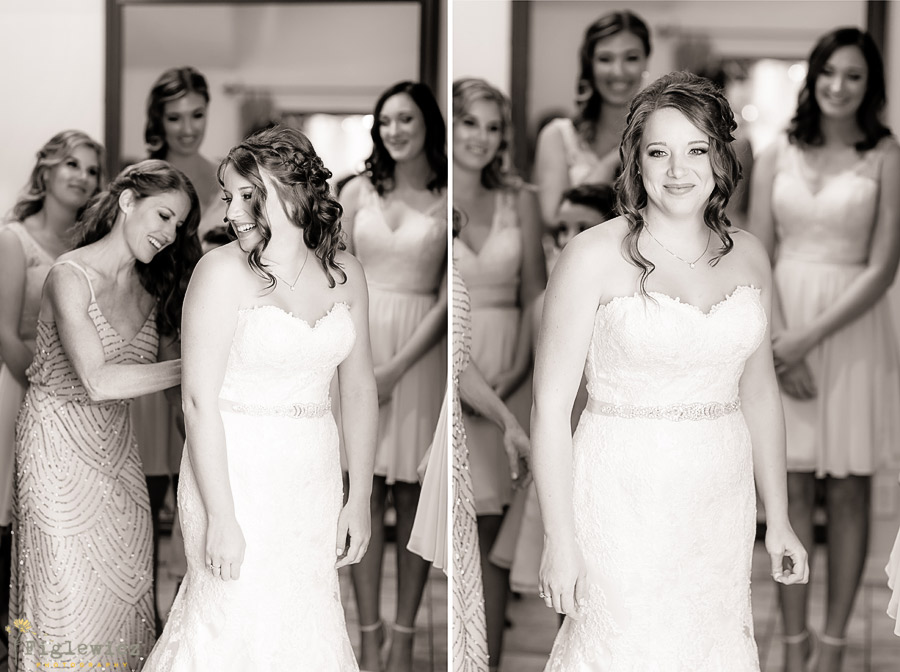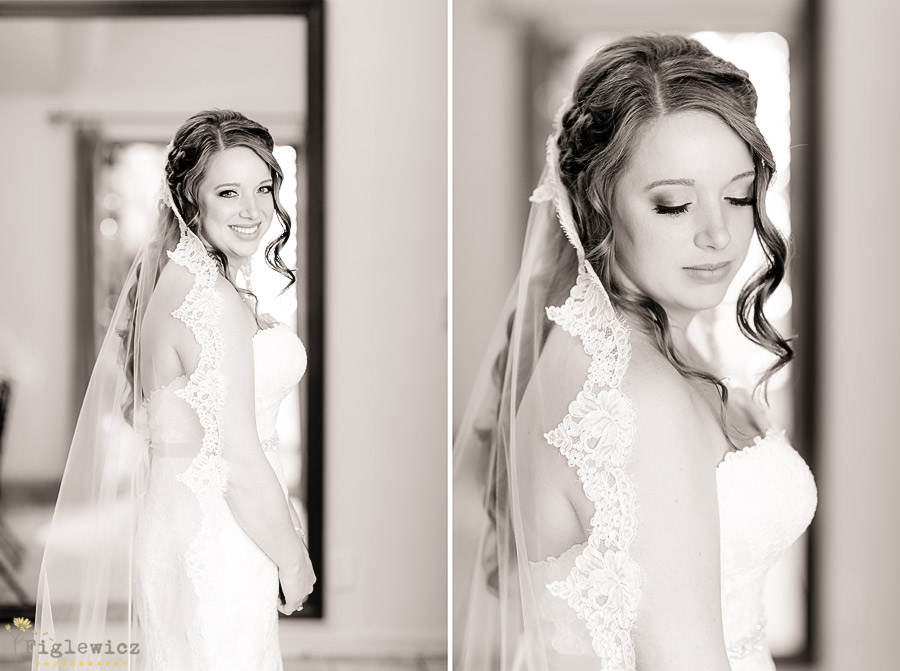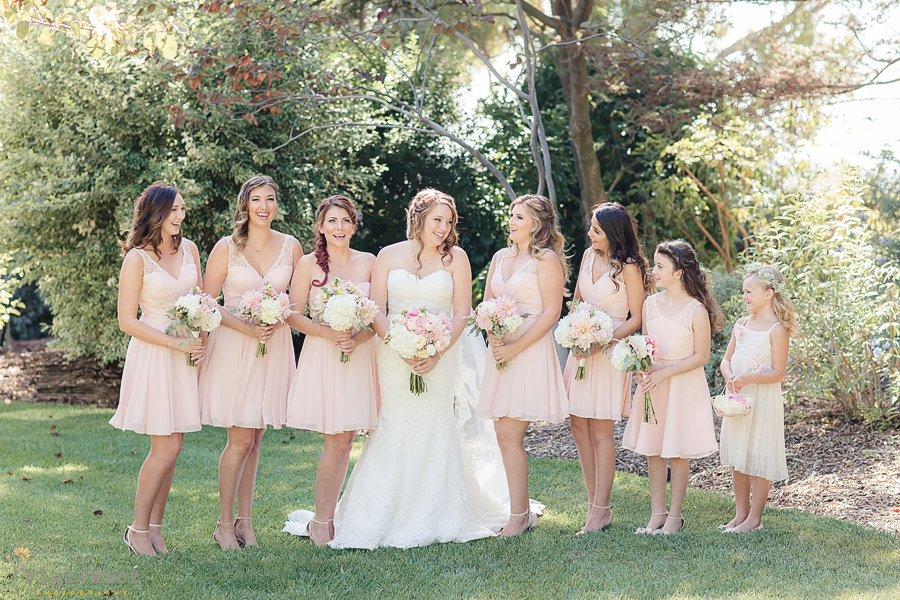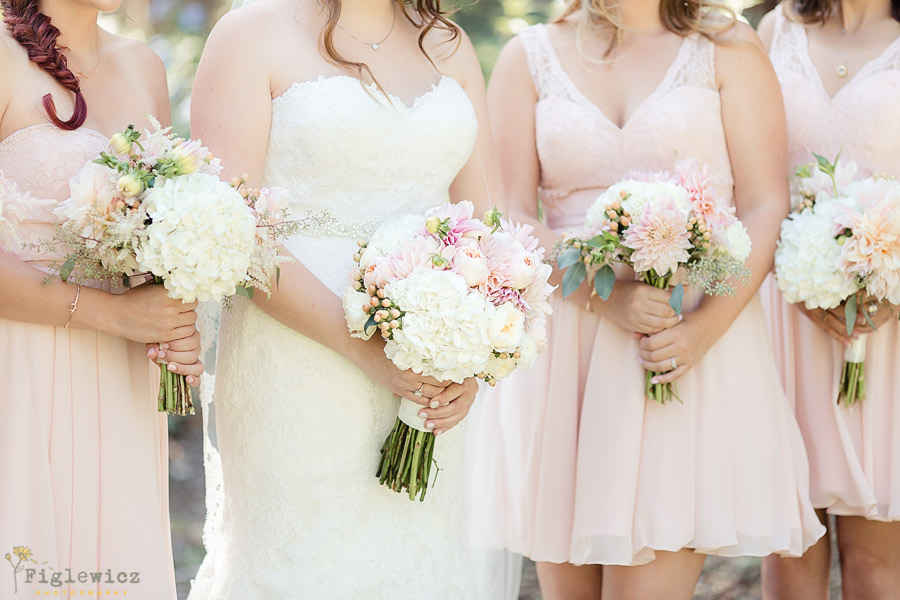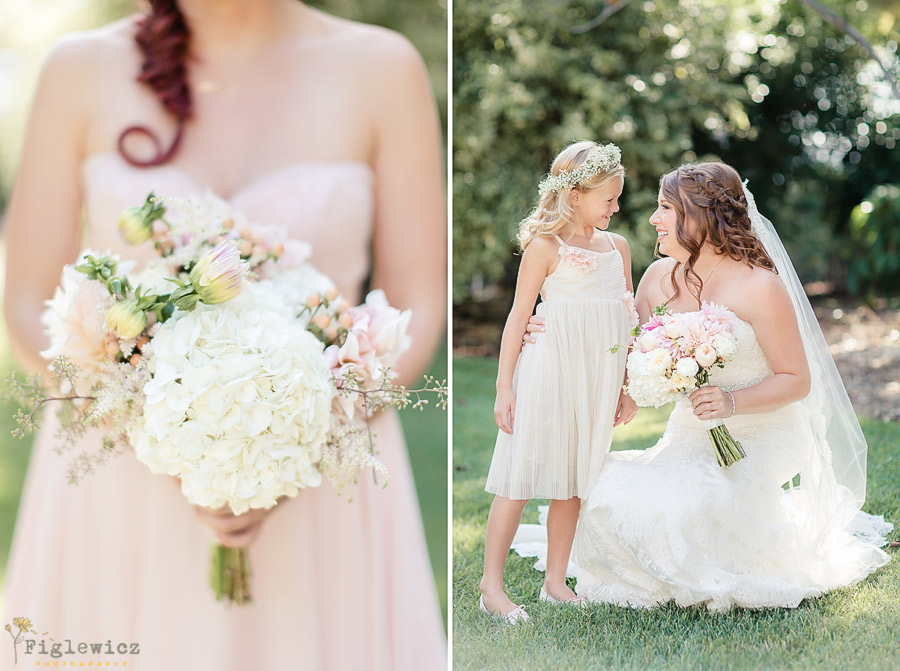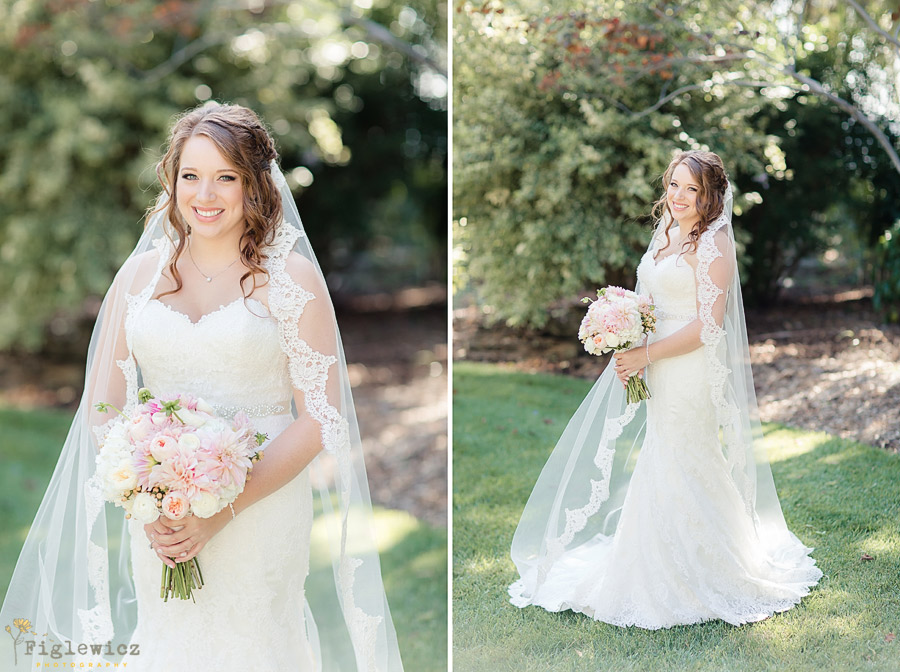 Julia's veil is incredible! We love the lace scalloped details on the edges and way it crowns her red hair.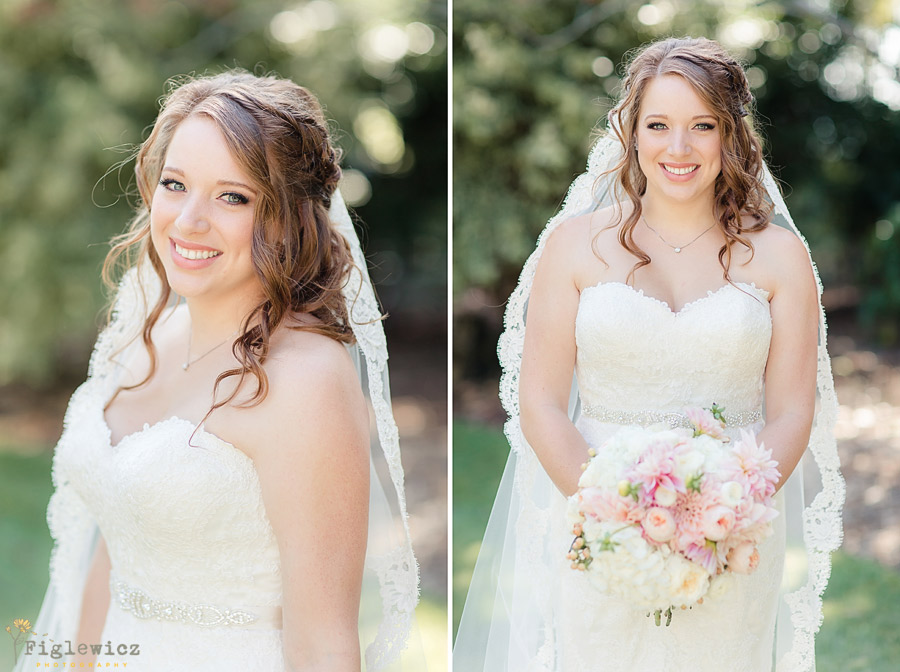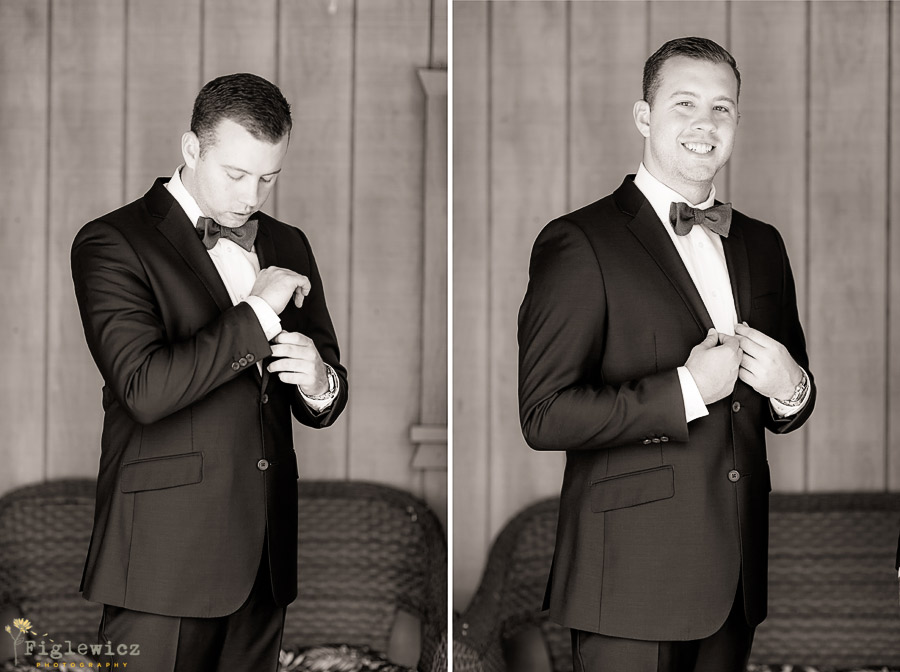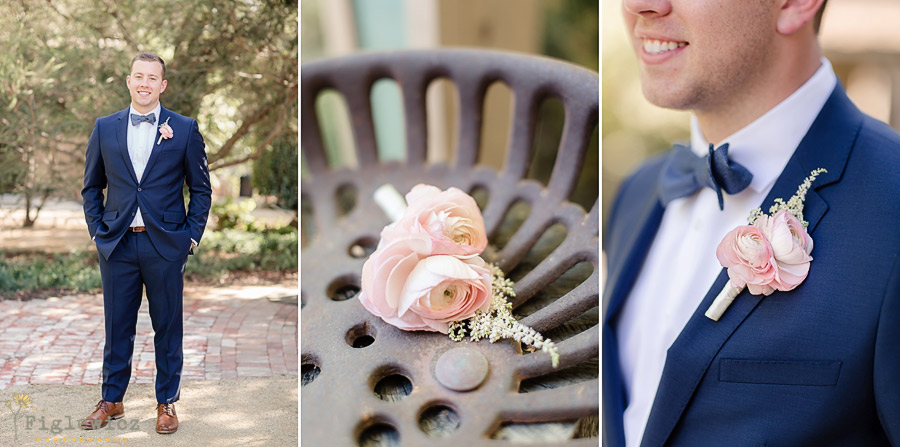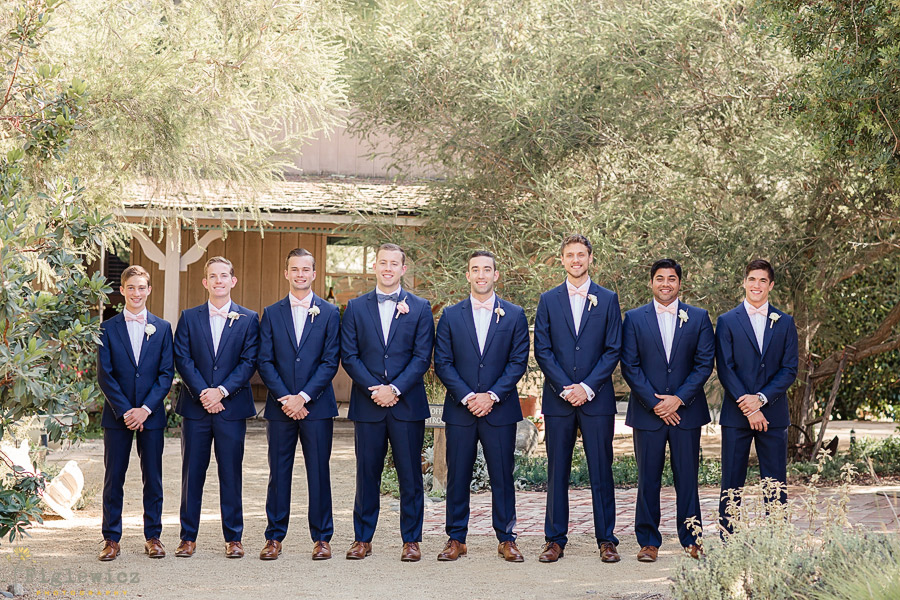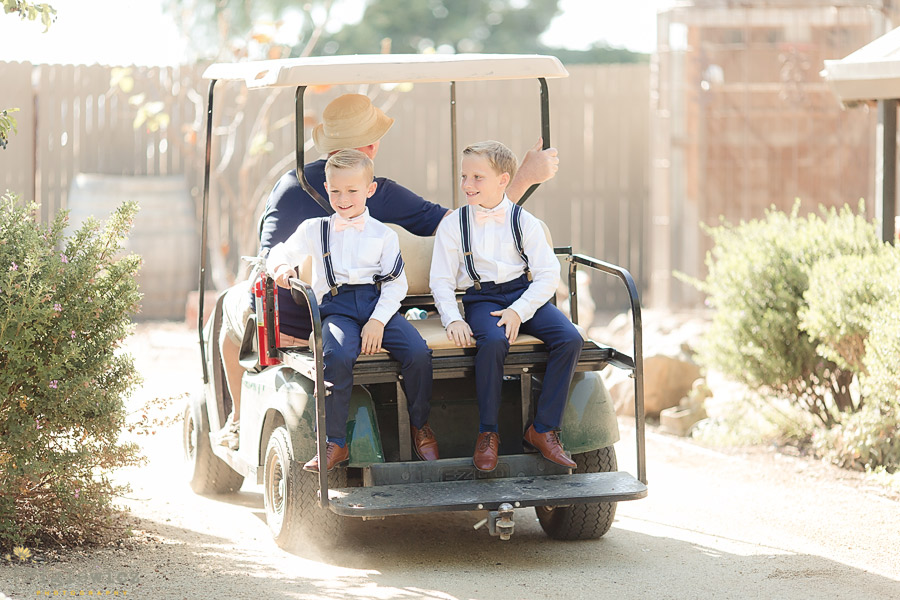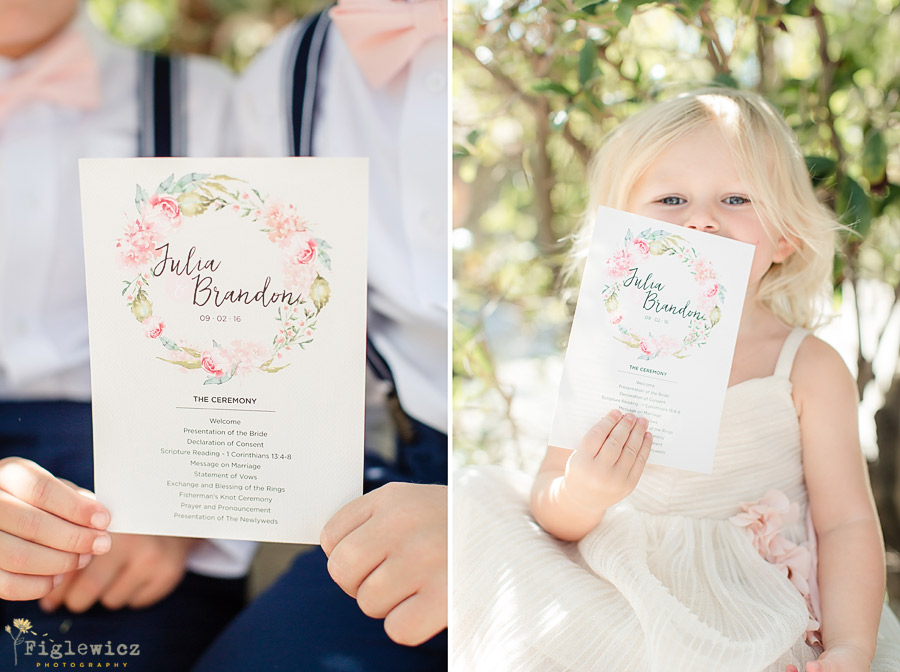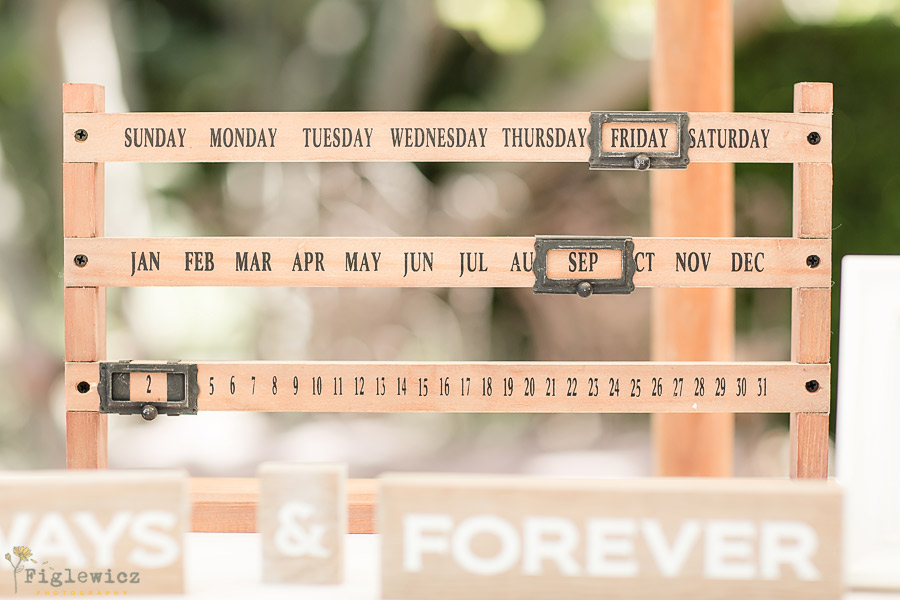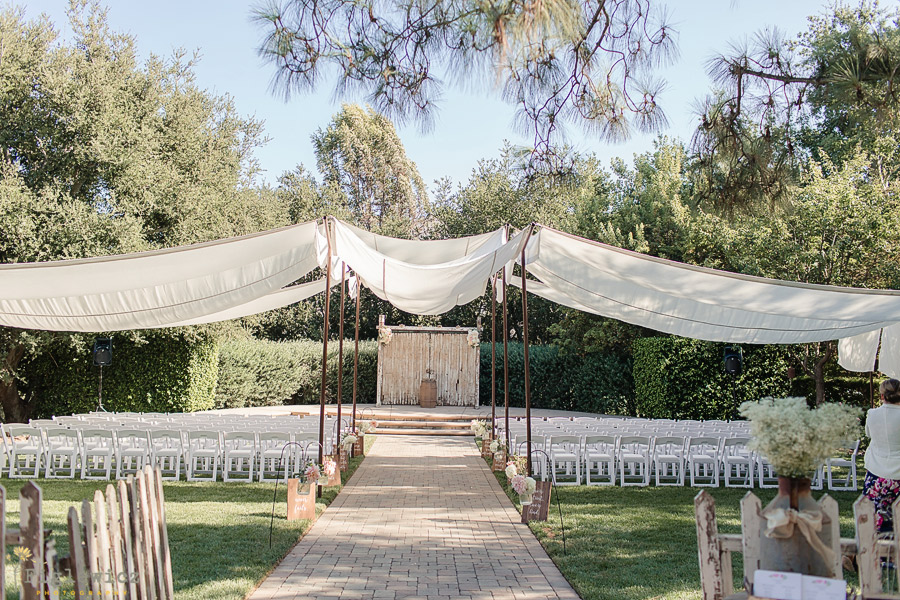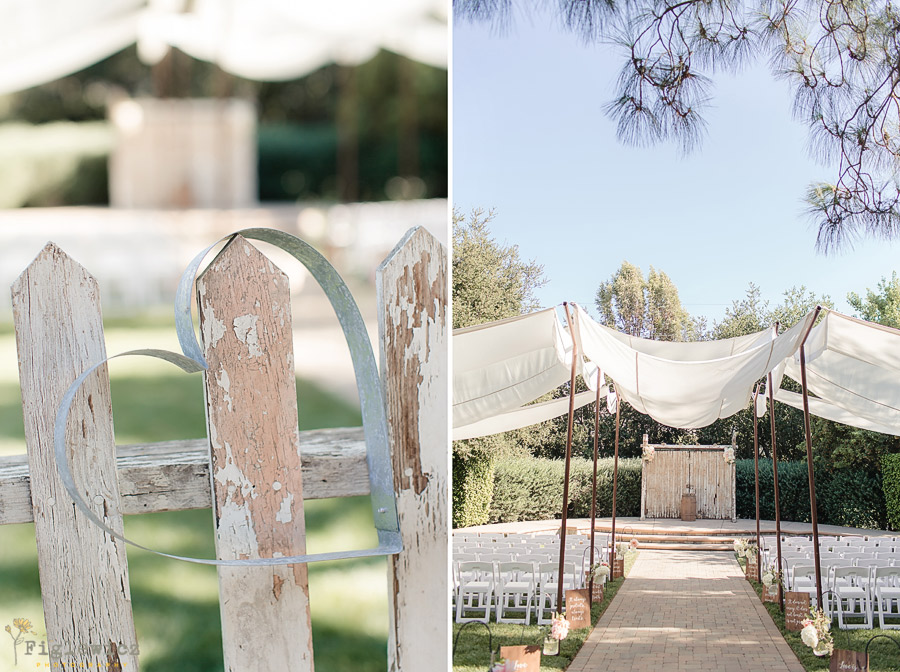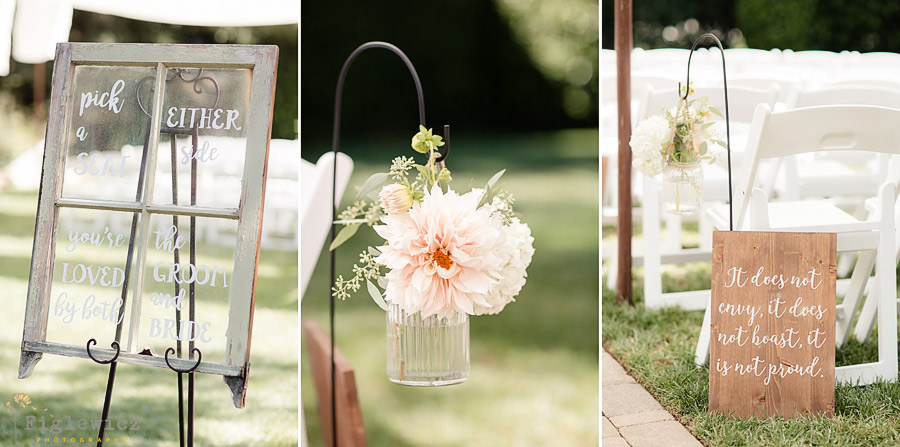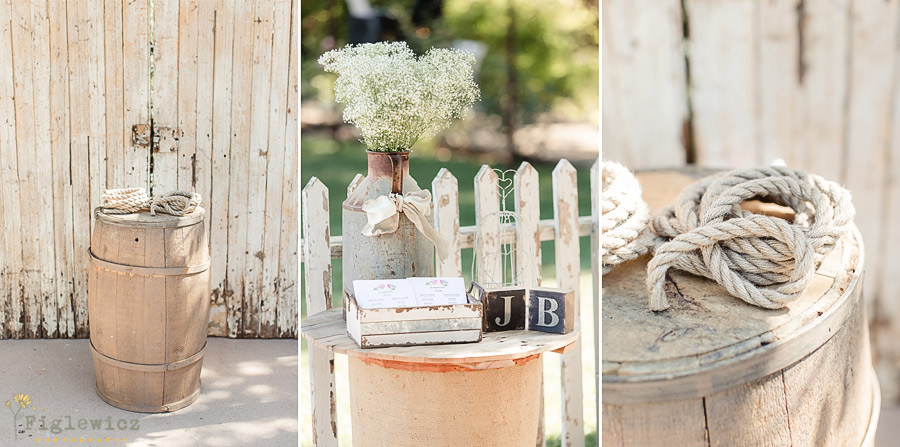 These rustic details were perfectly suited to this wedding and we love the light tones Julia and Brandon included throughout their wedding.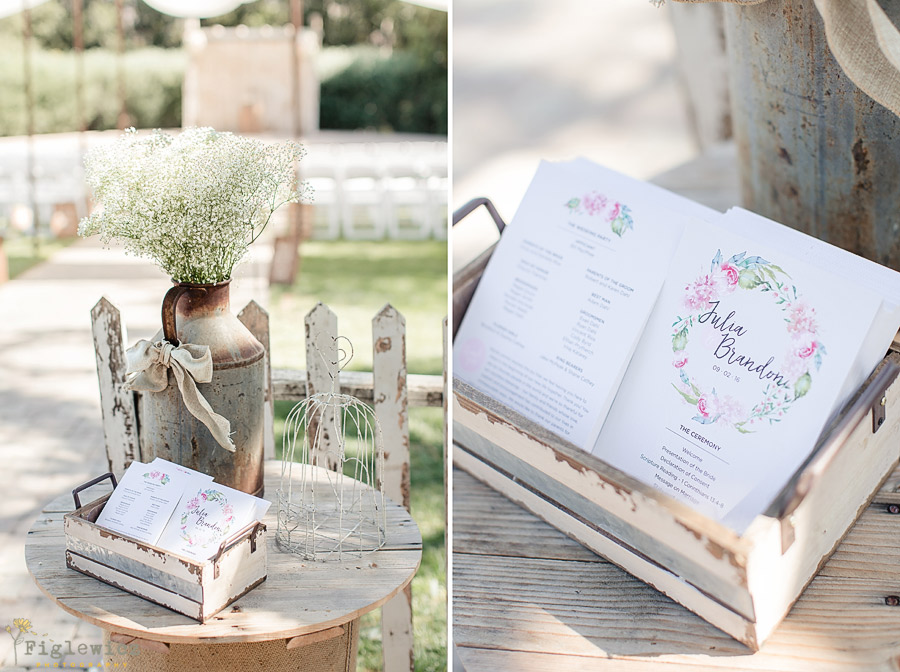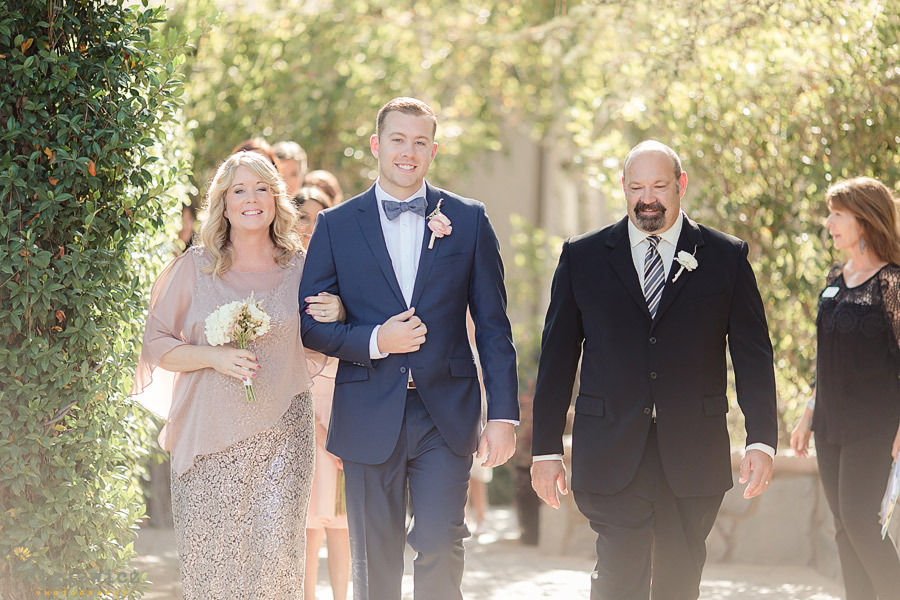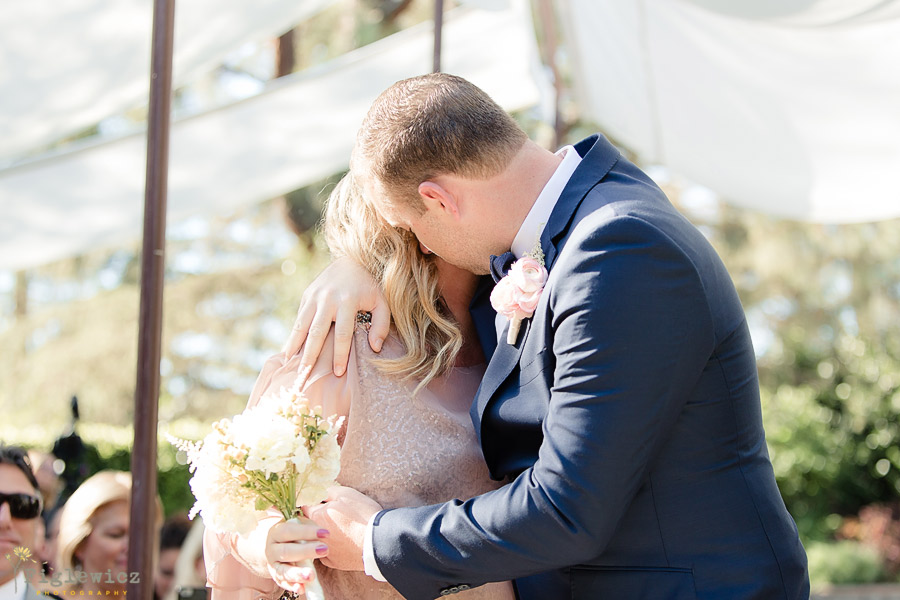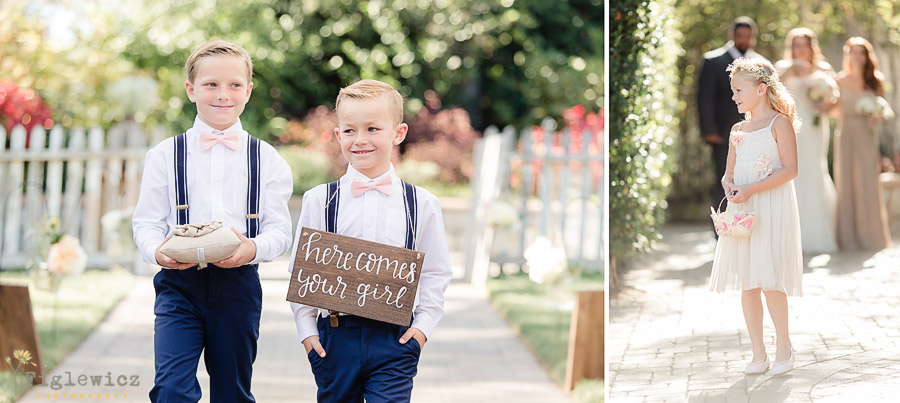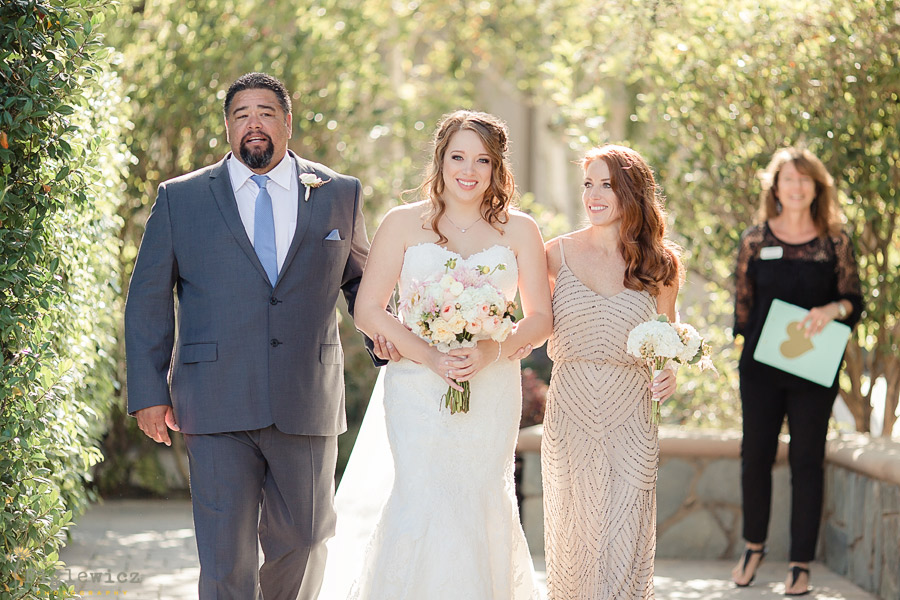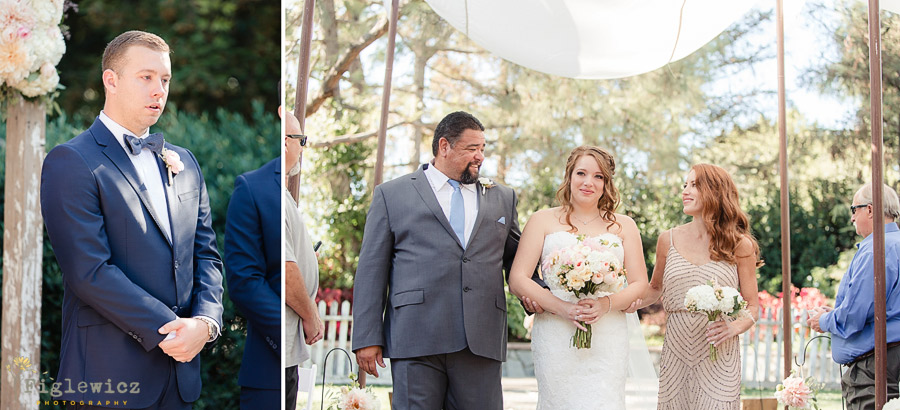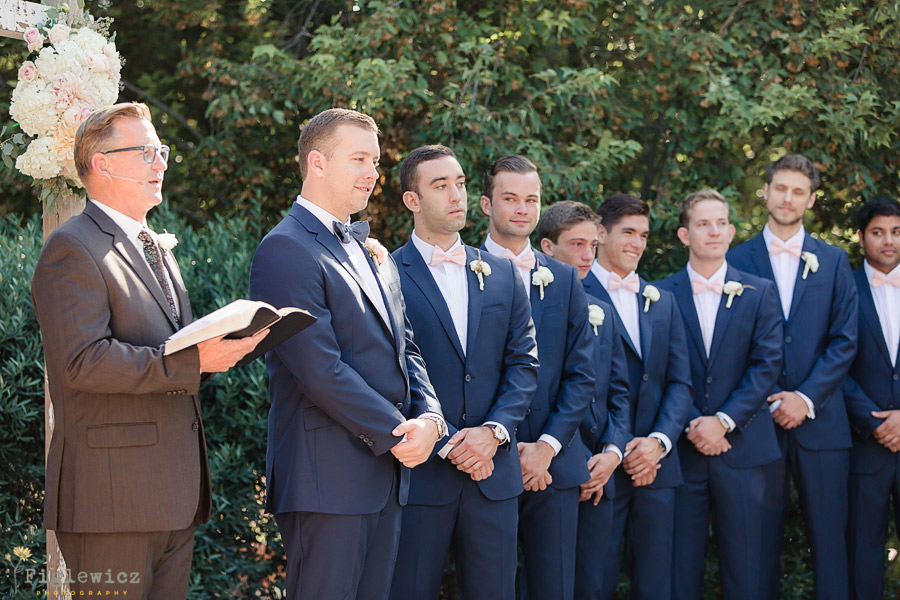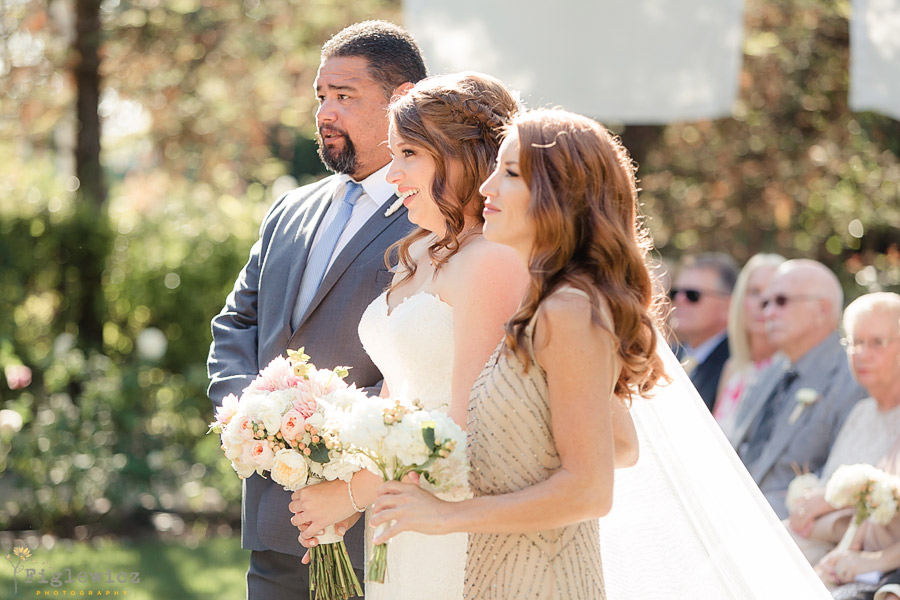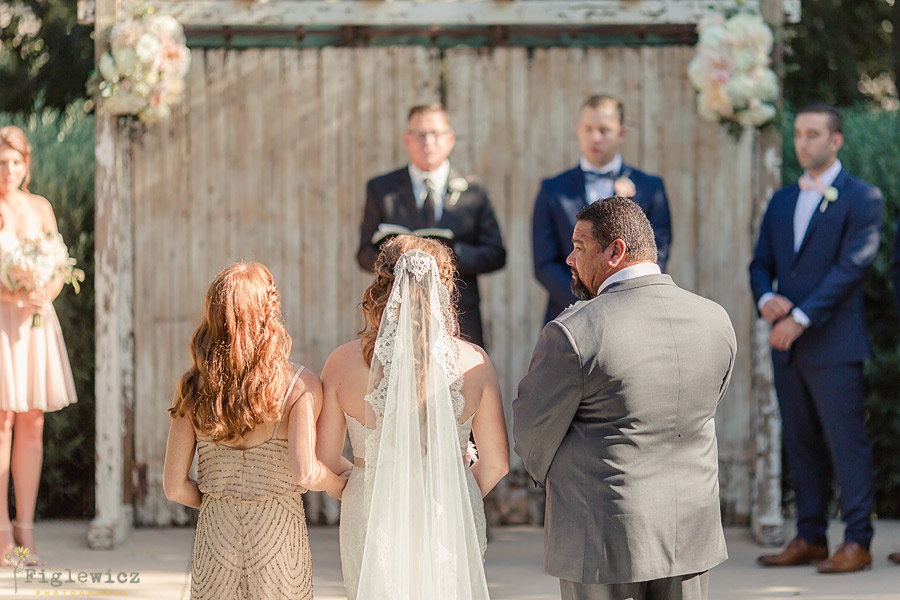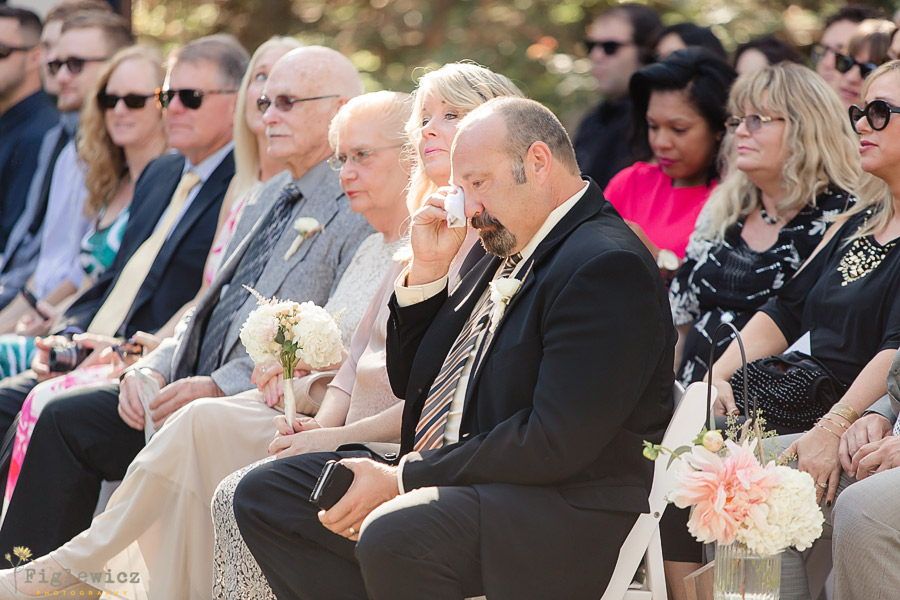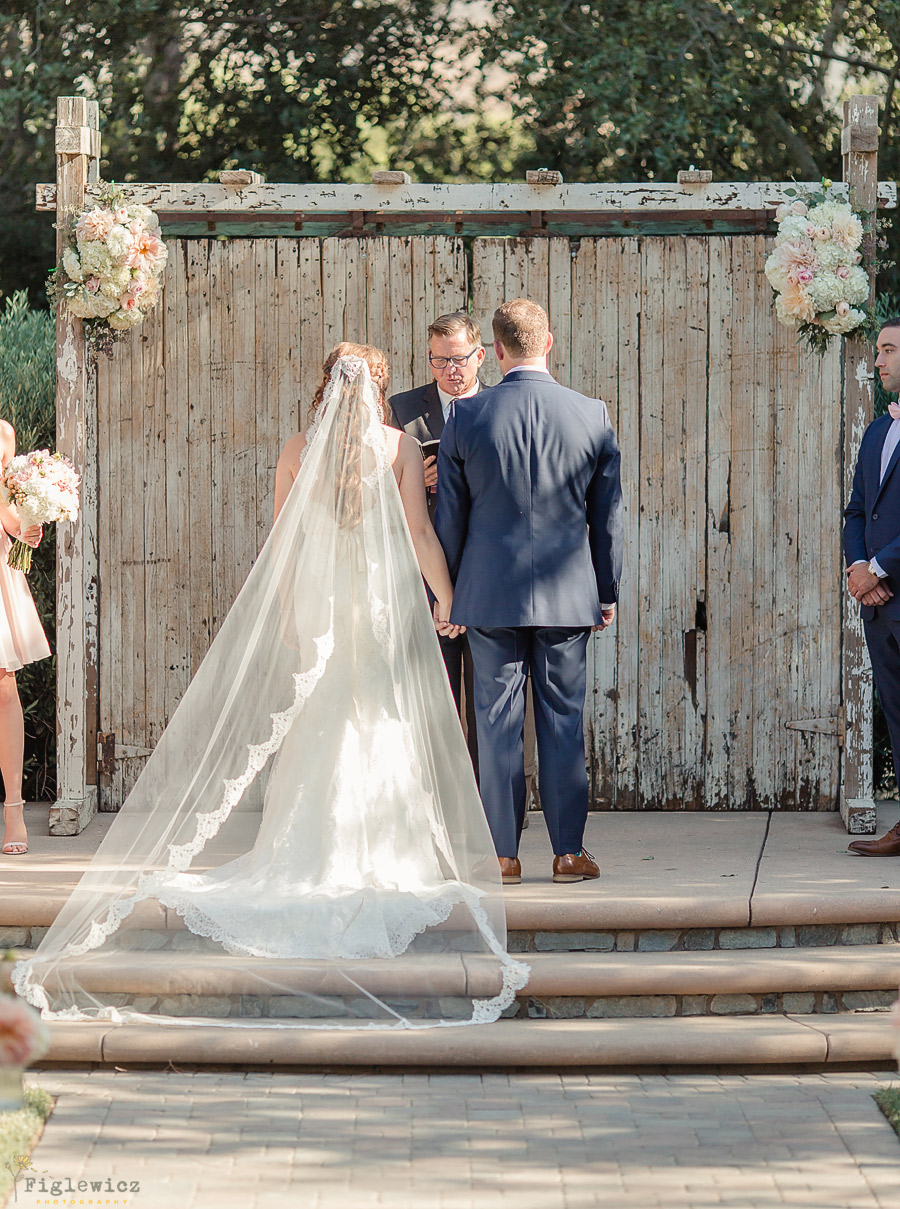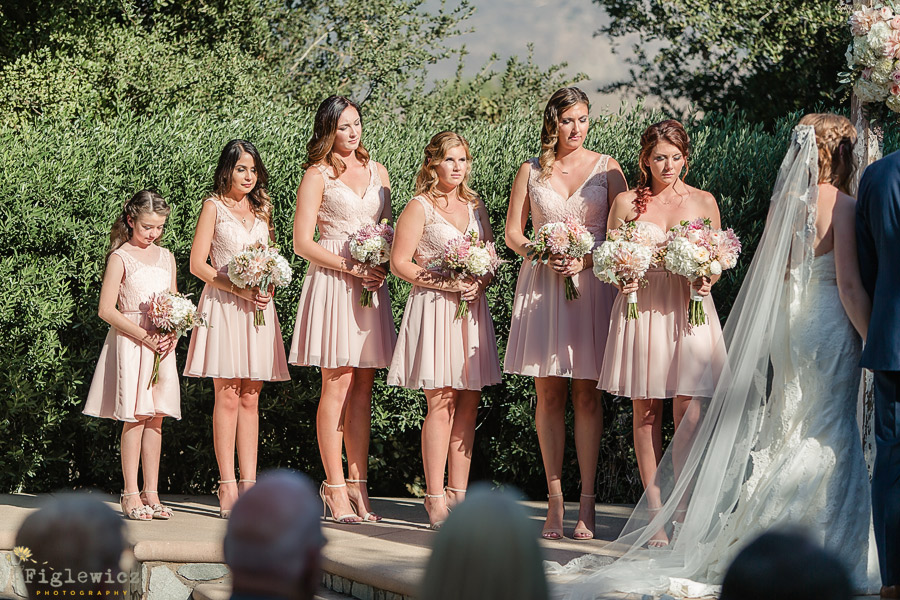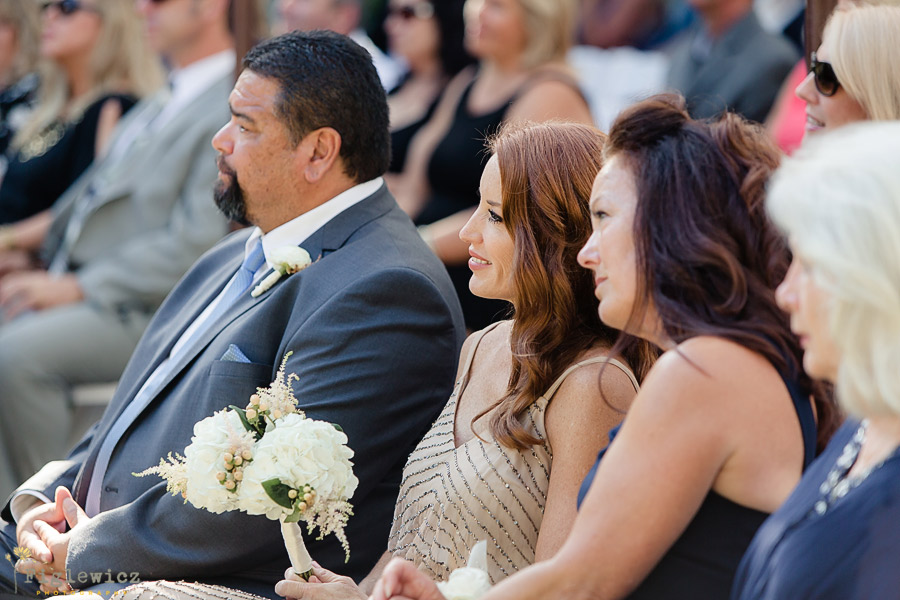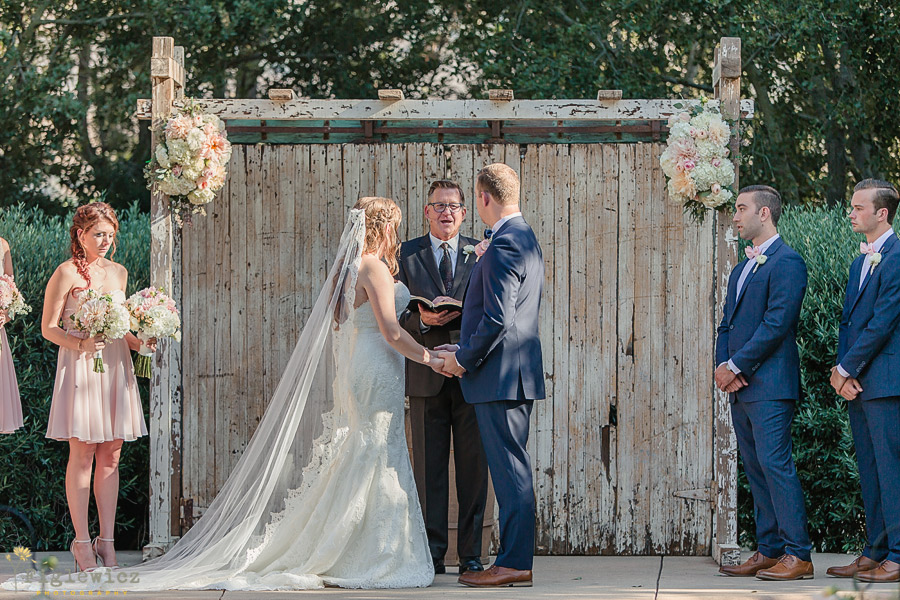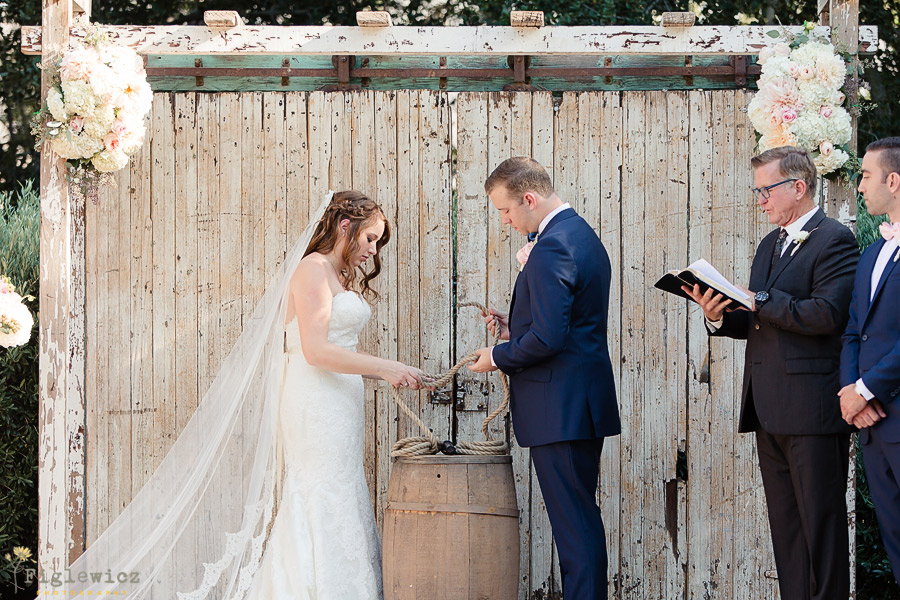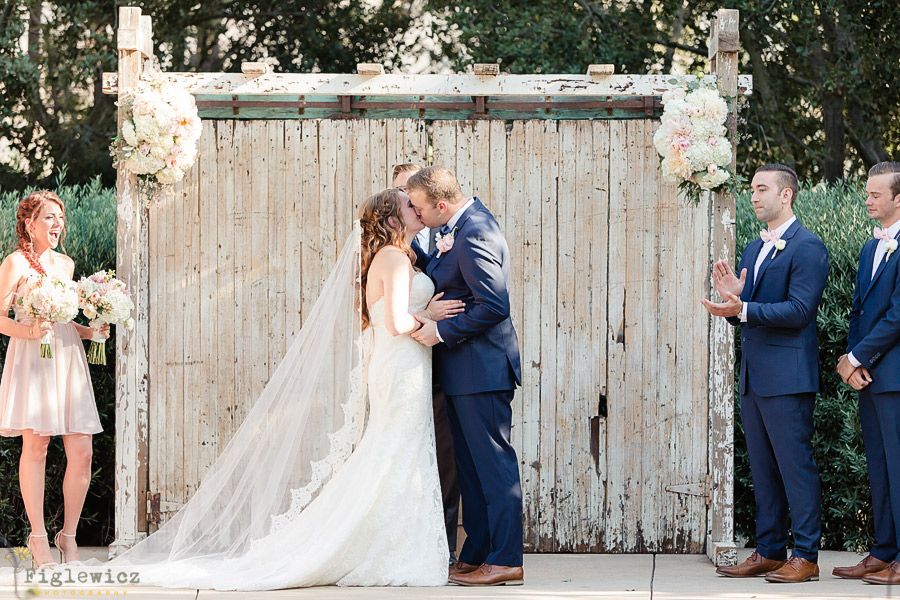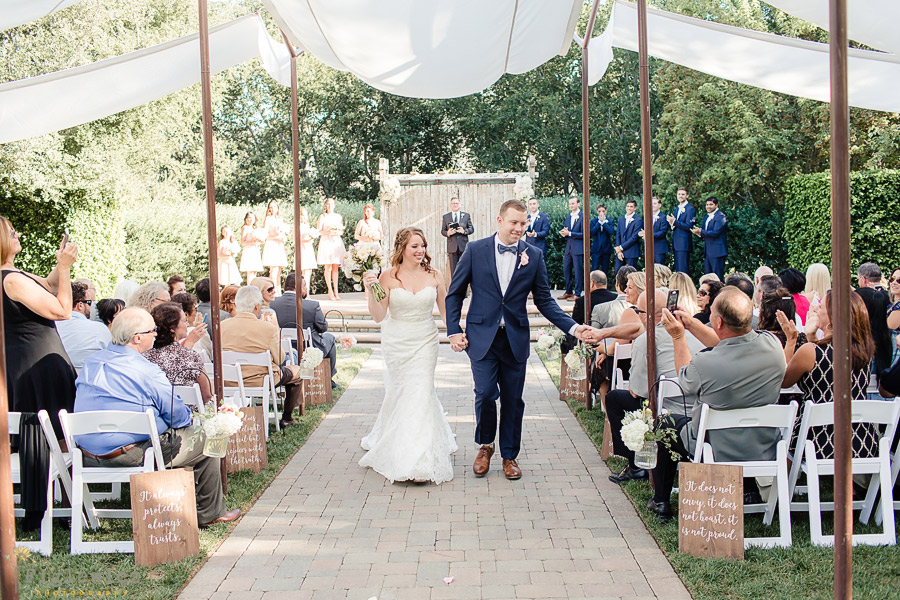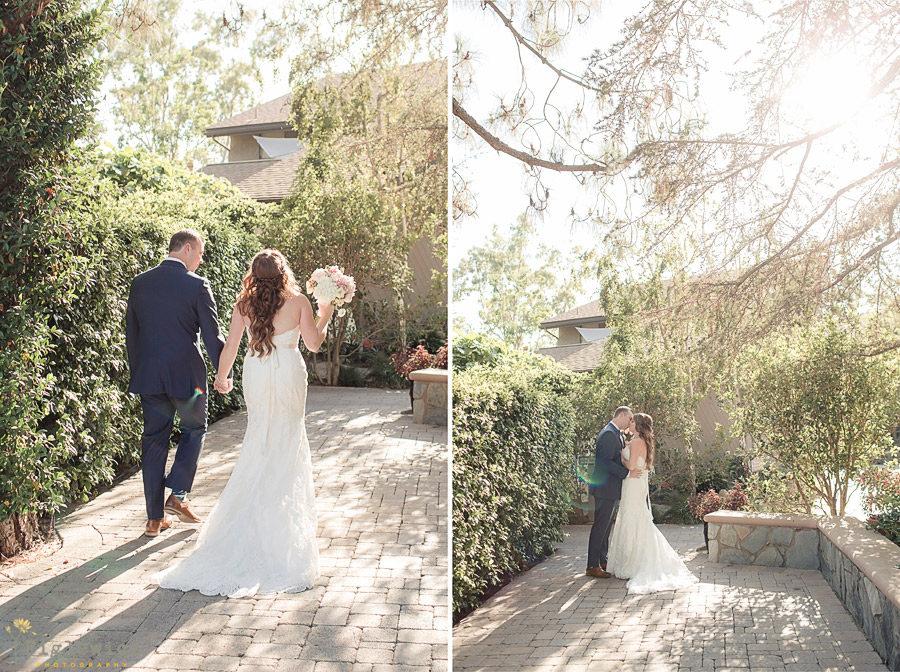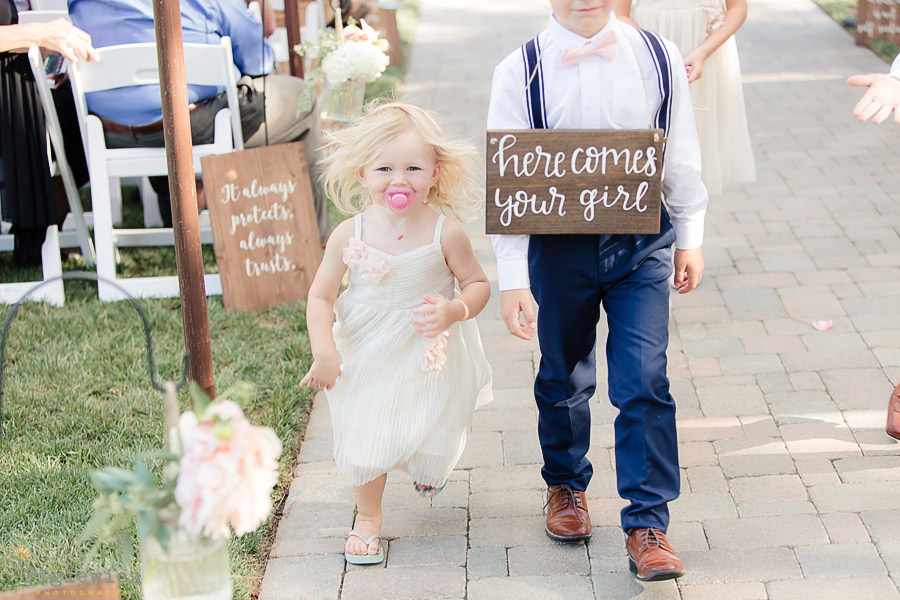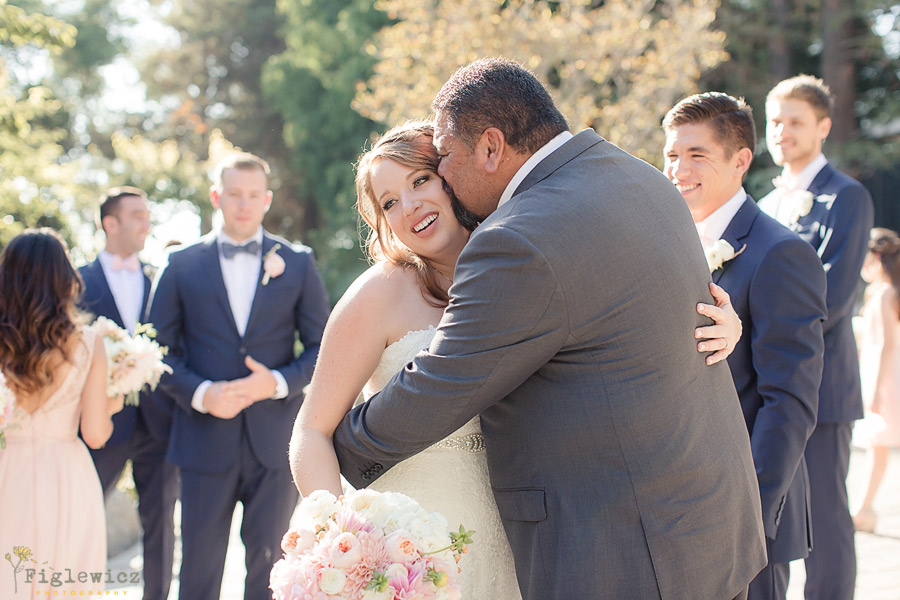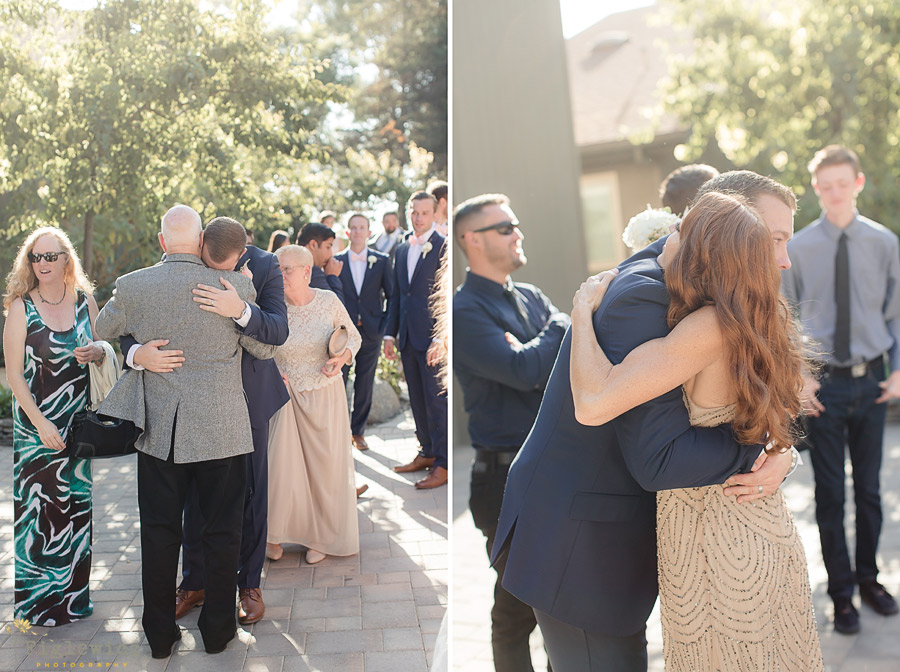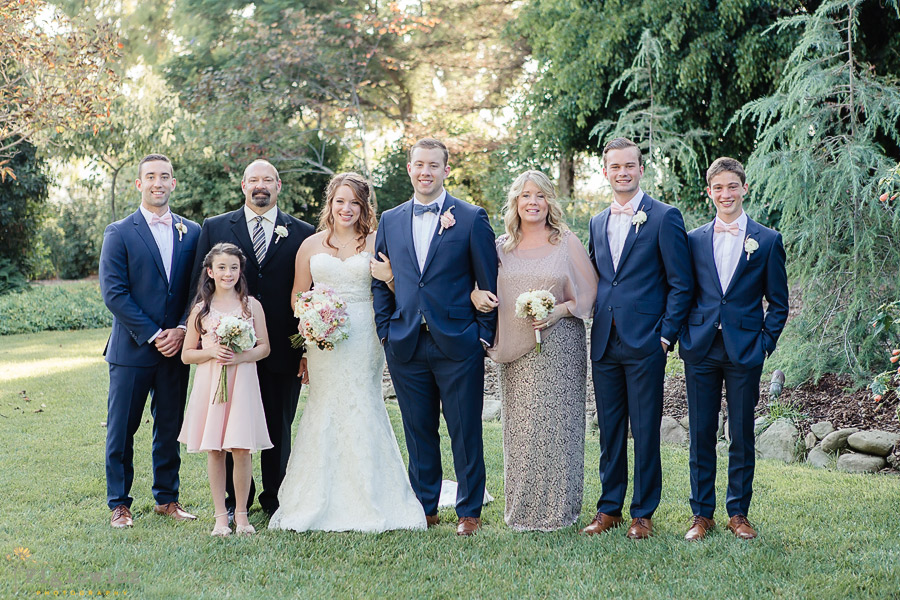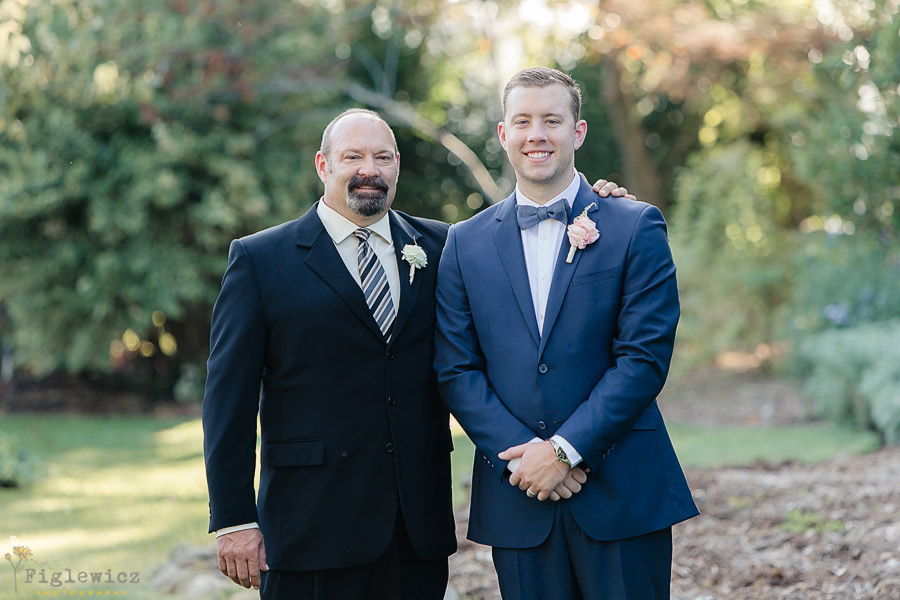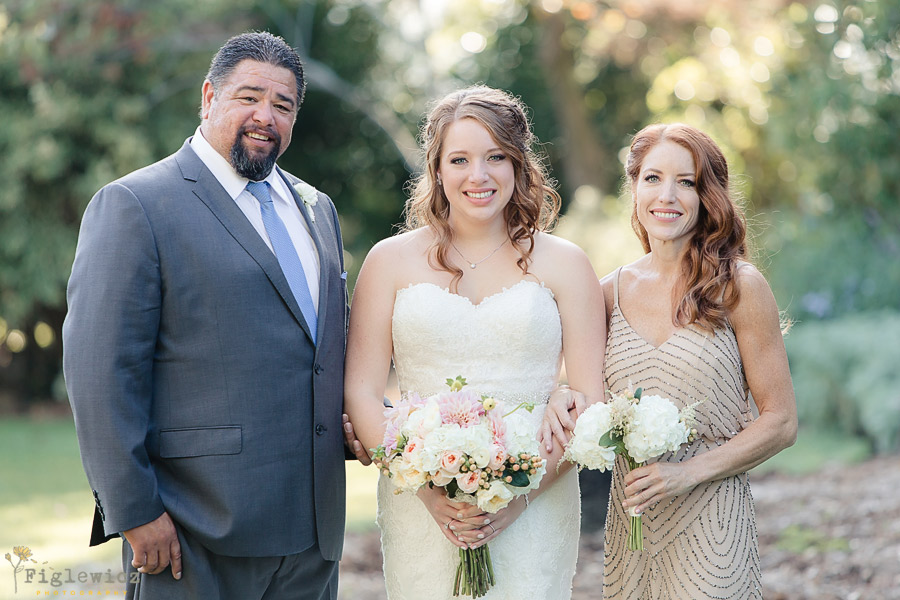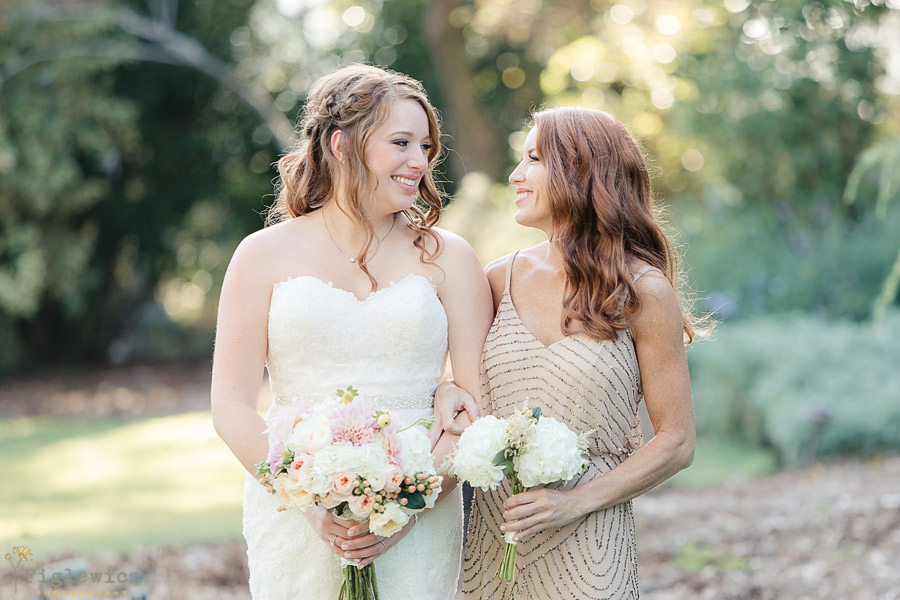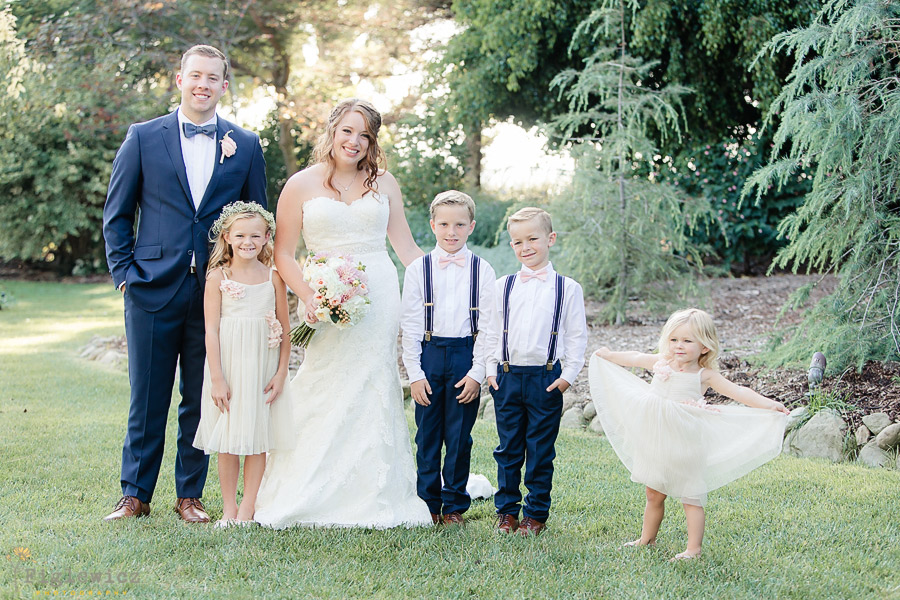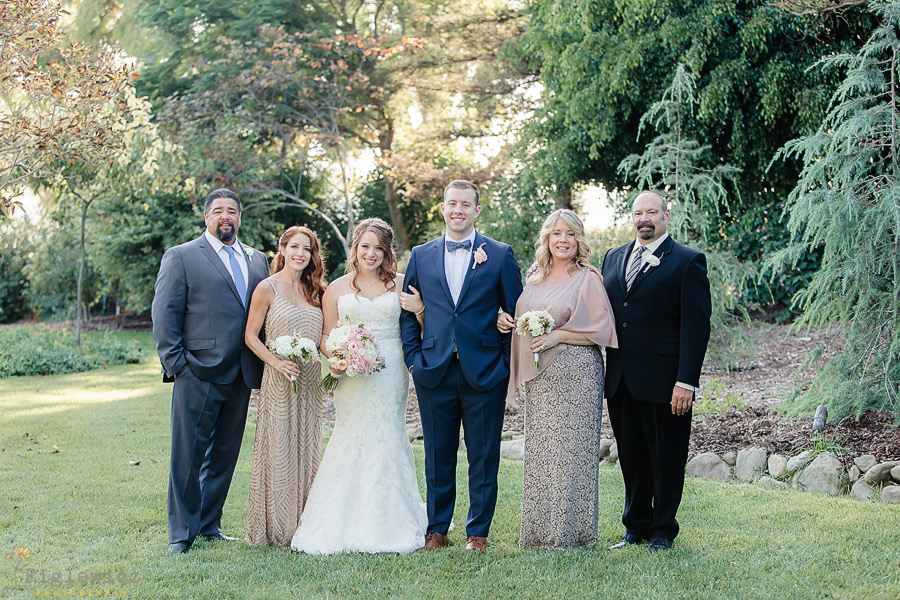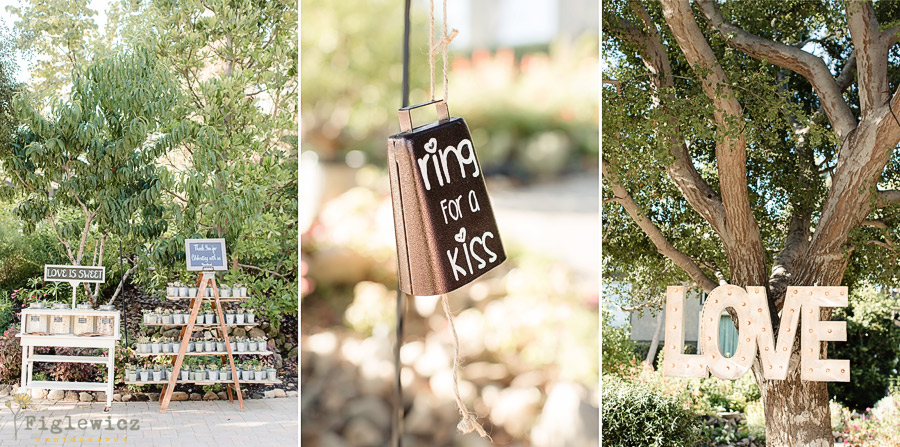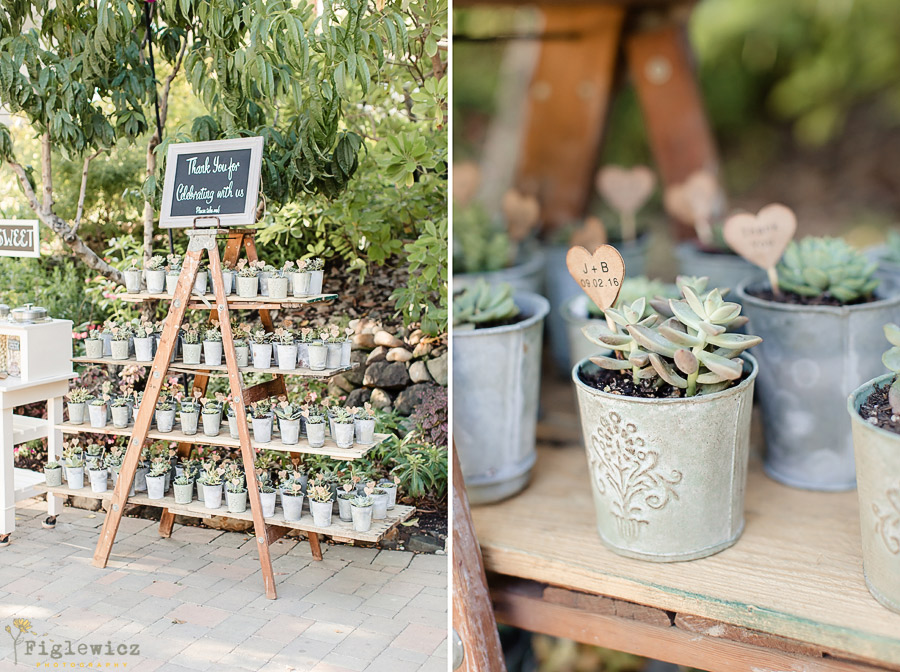 Be still our hearts! These succulents are perfection and the ladder display was the perfect detail to add to this Maravilla Gardens reception.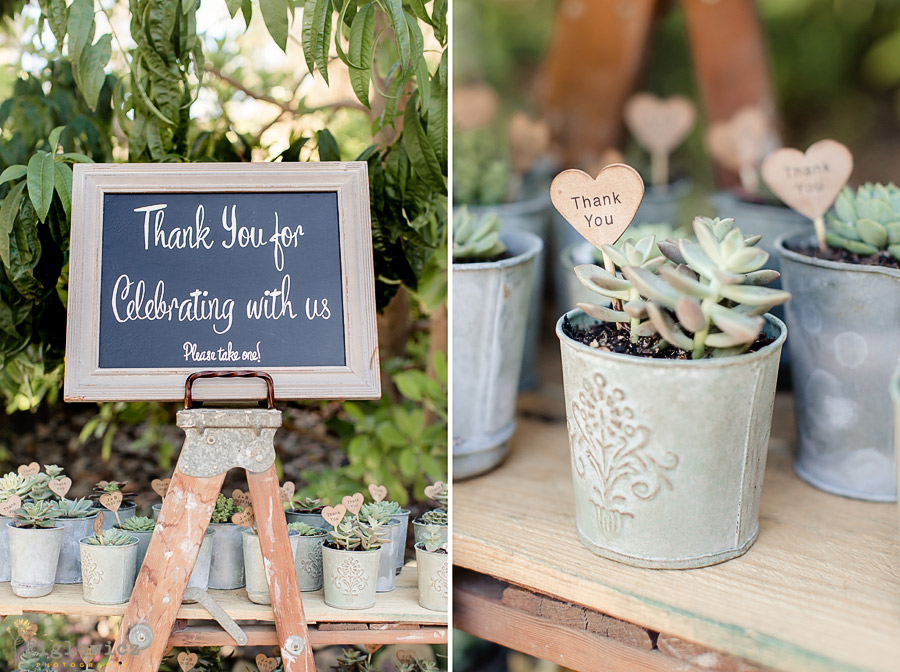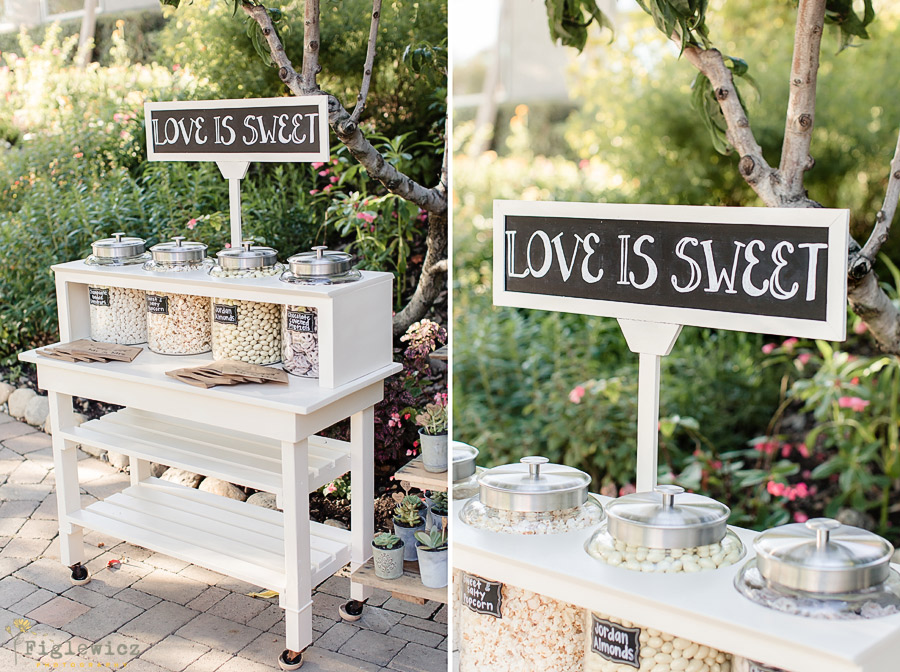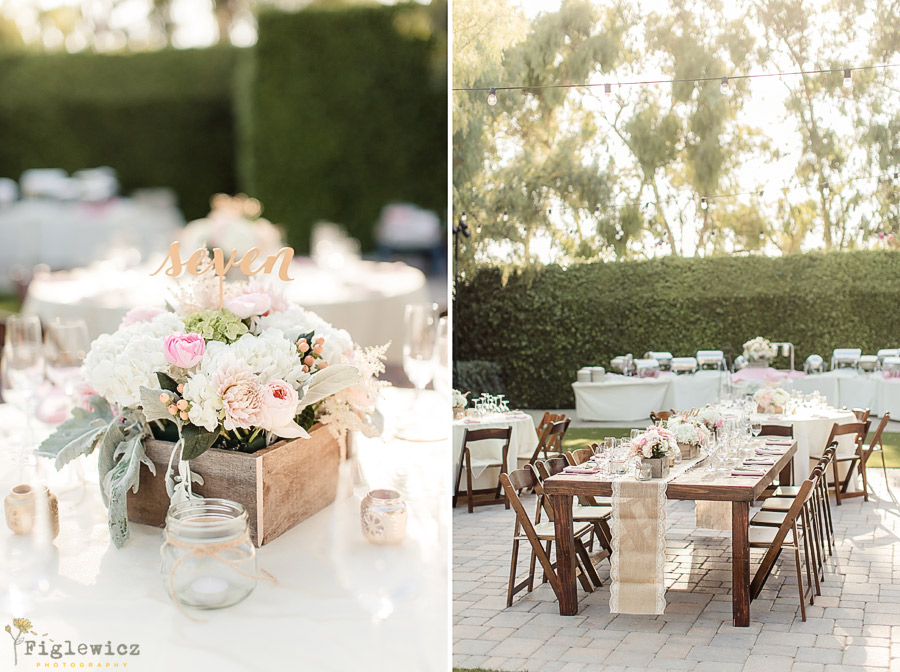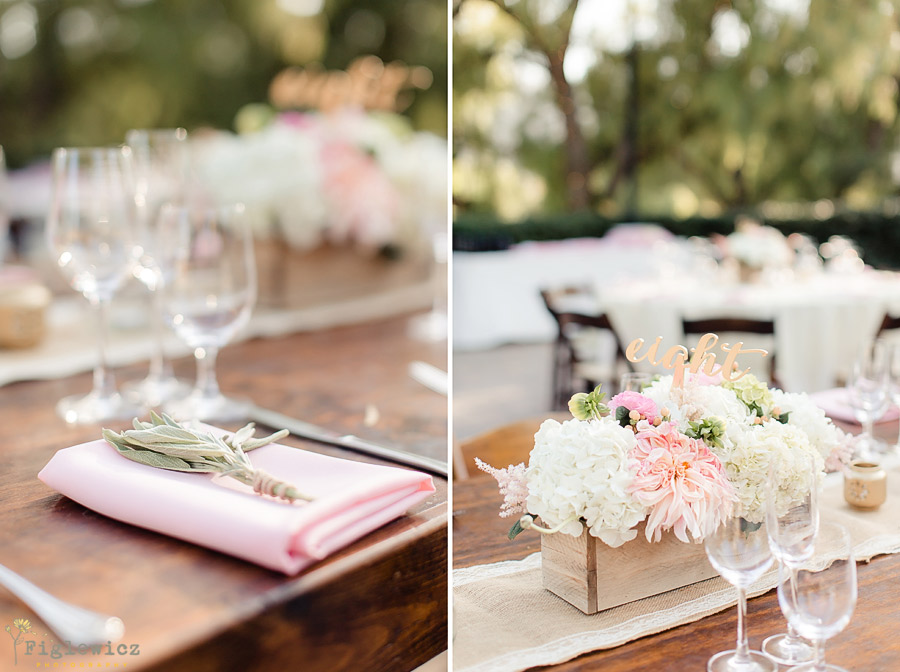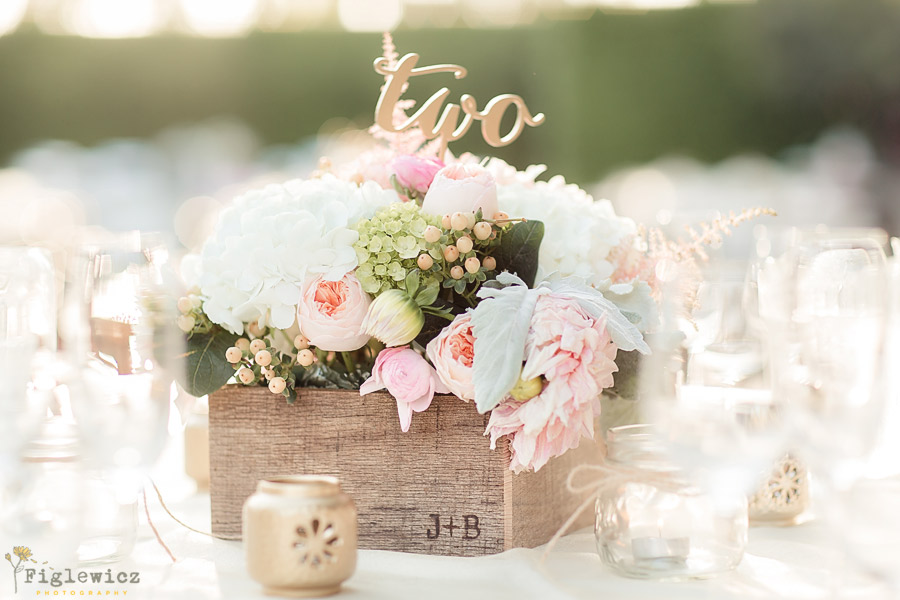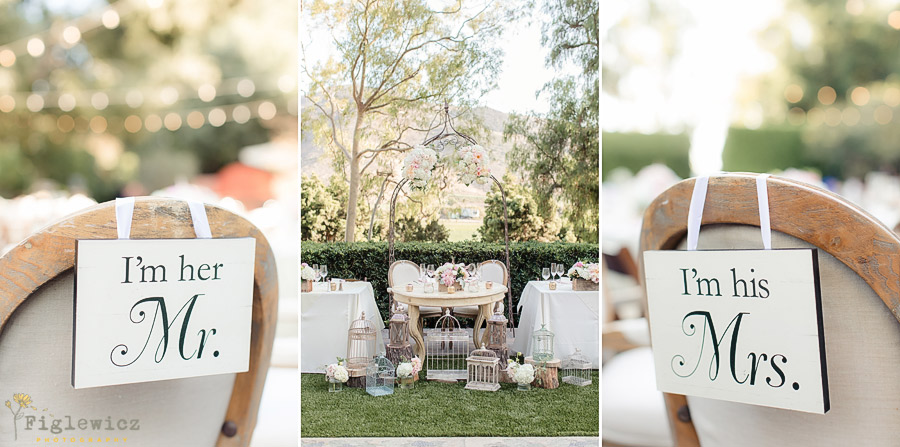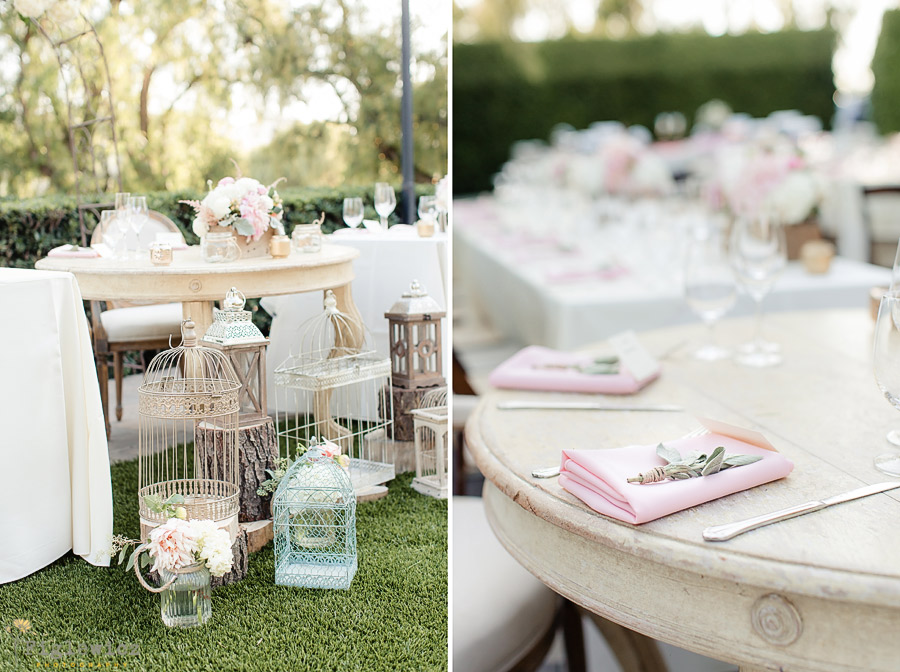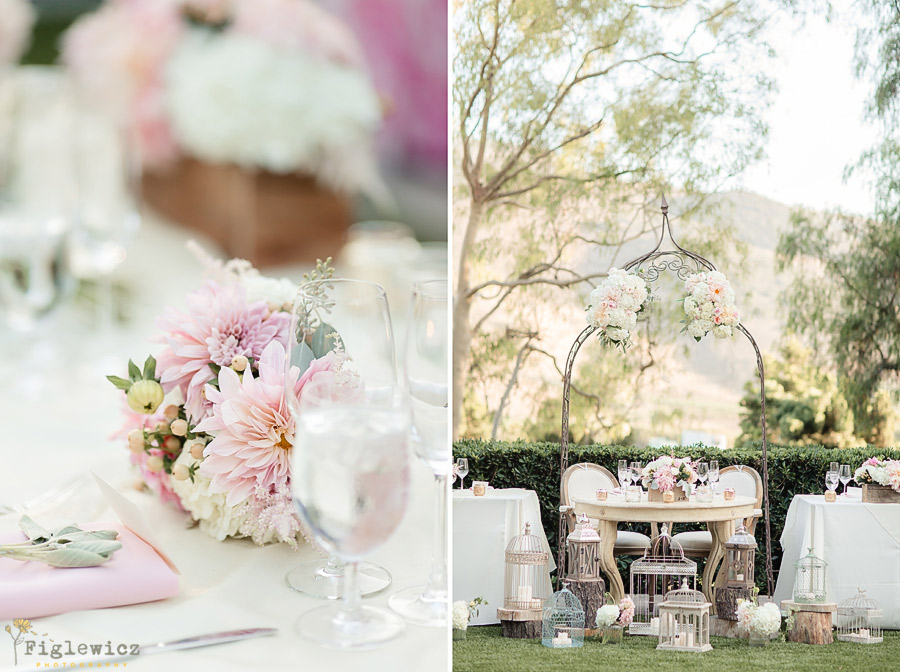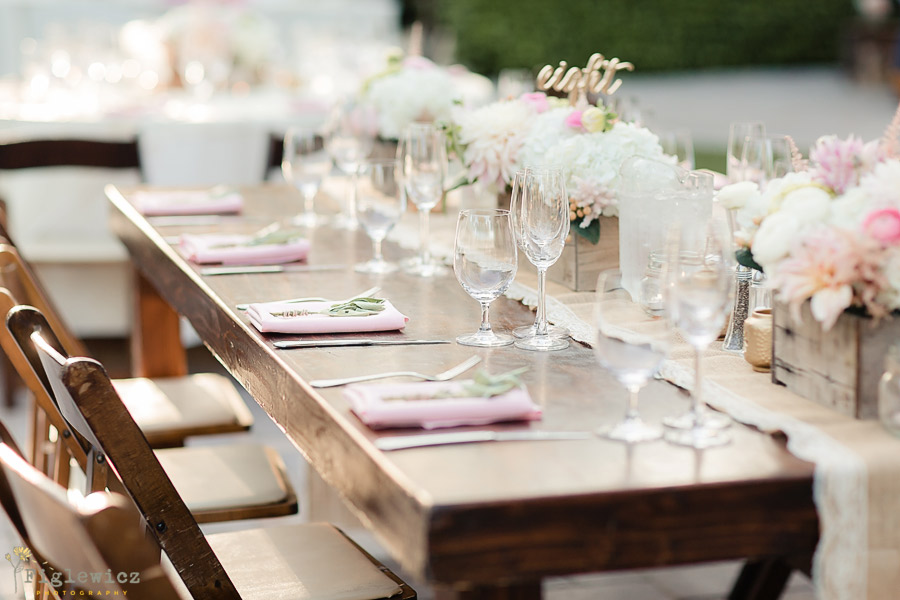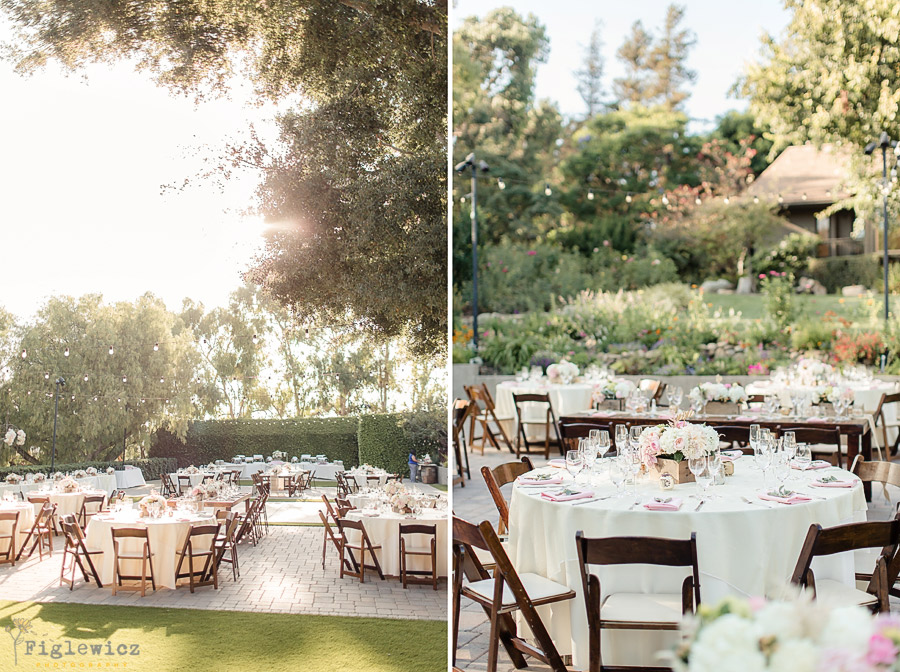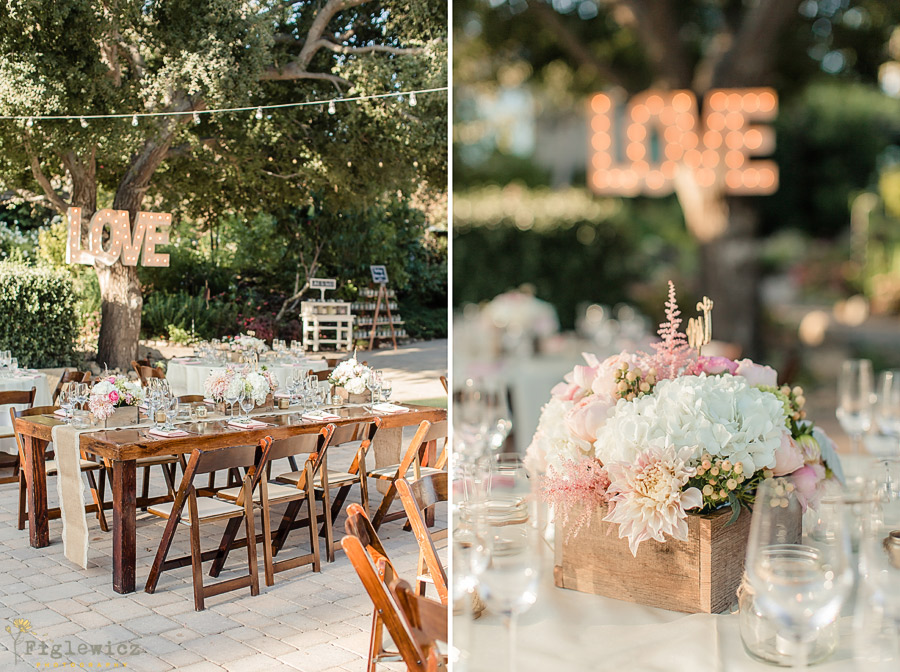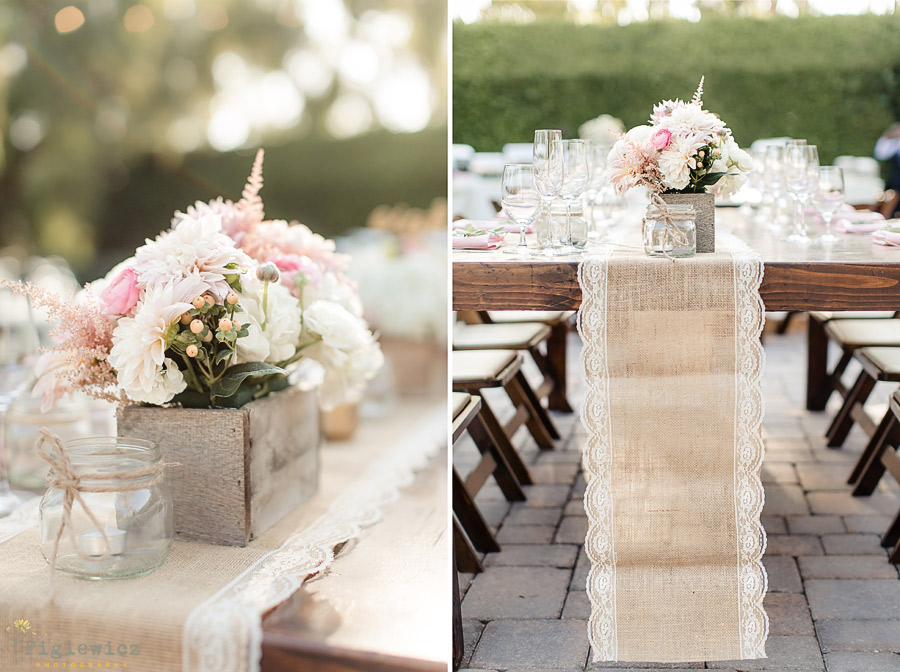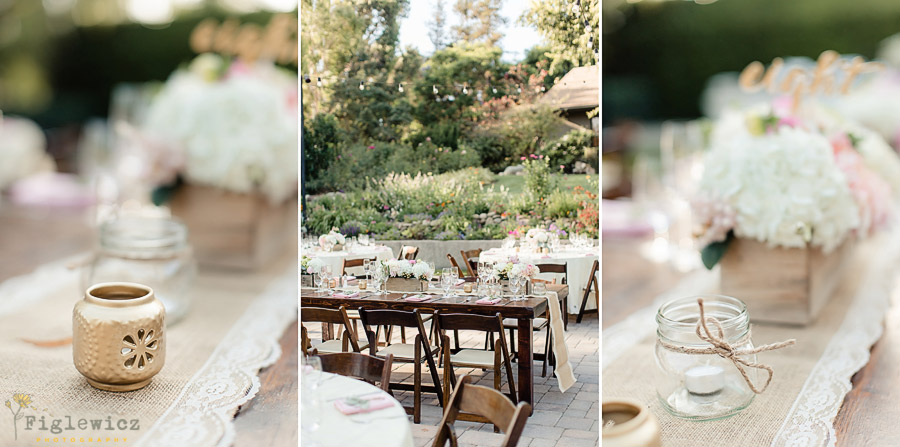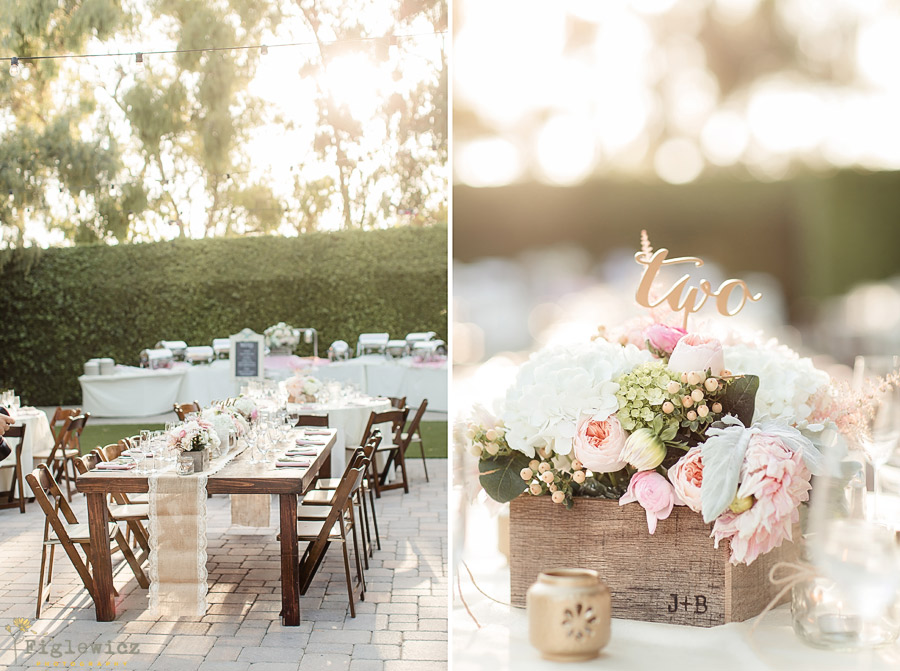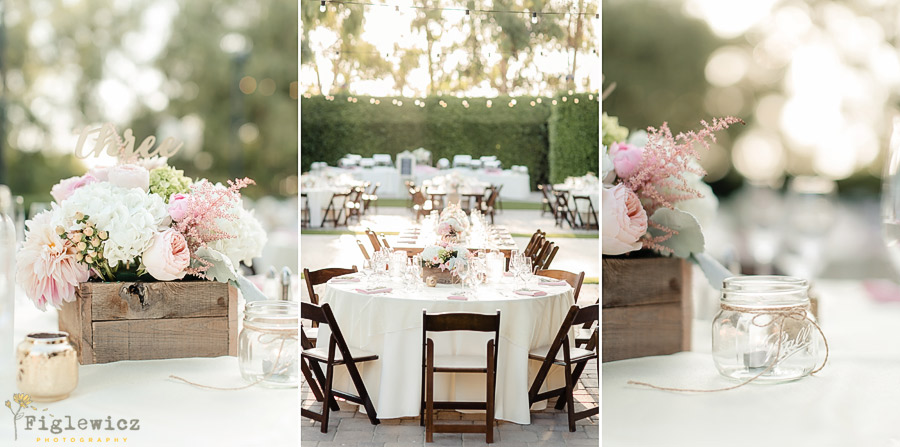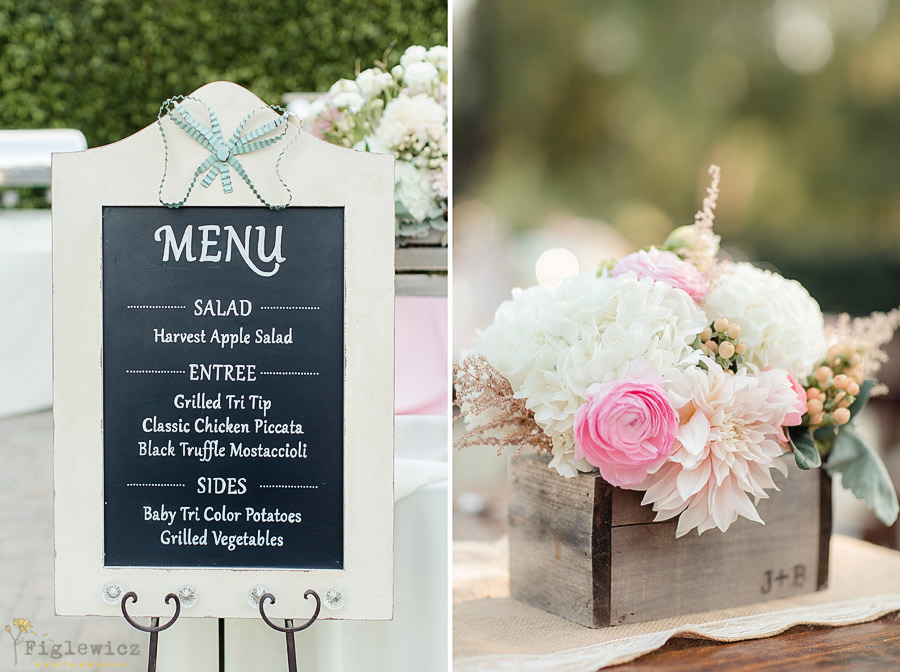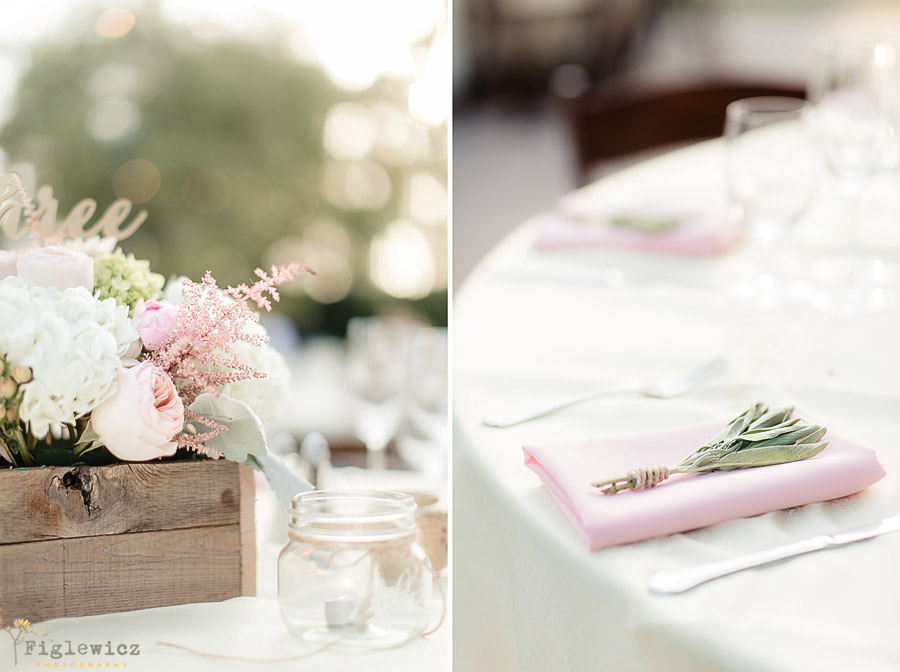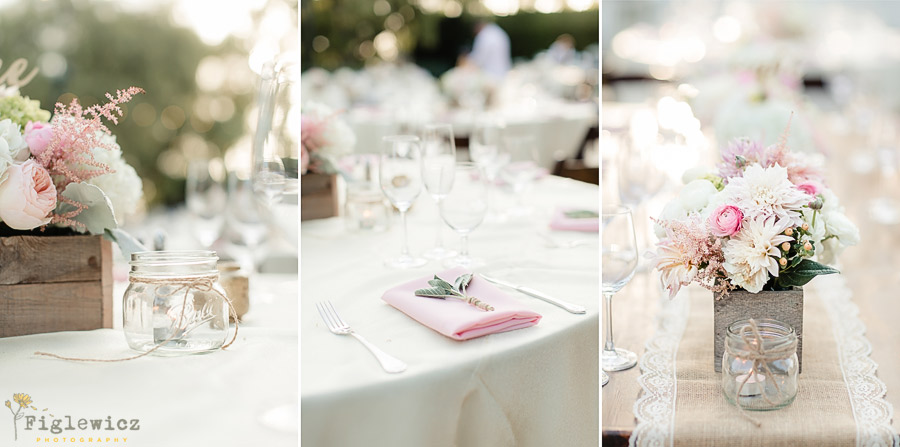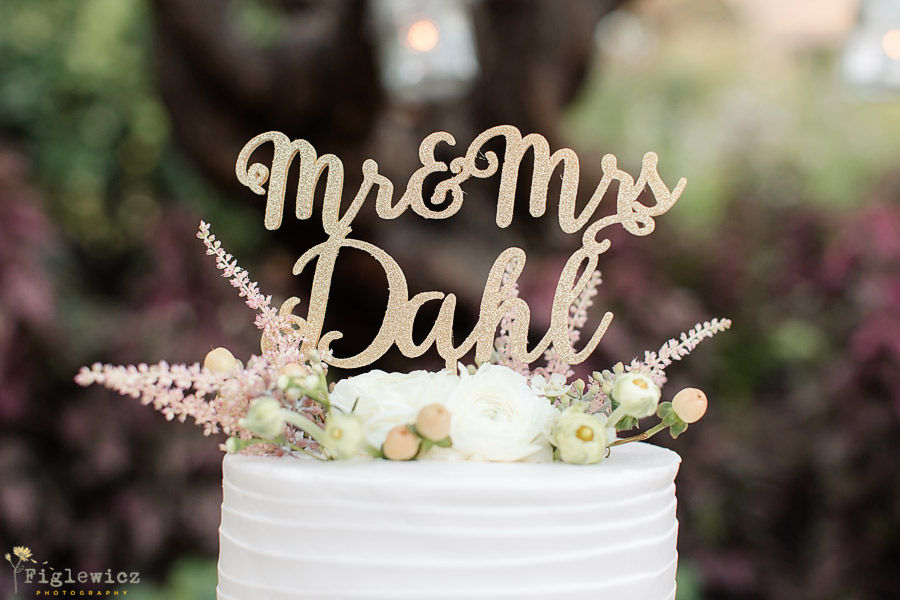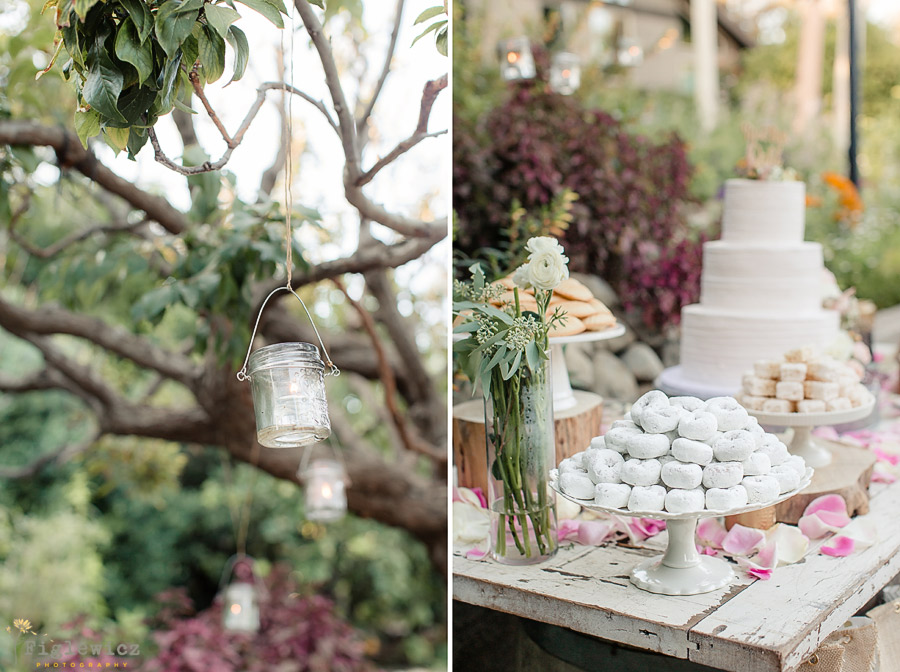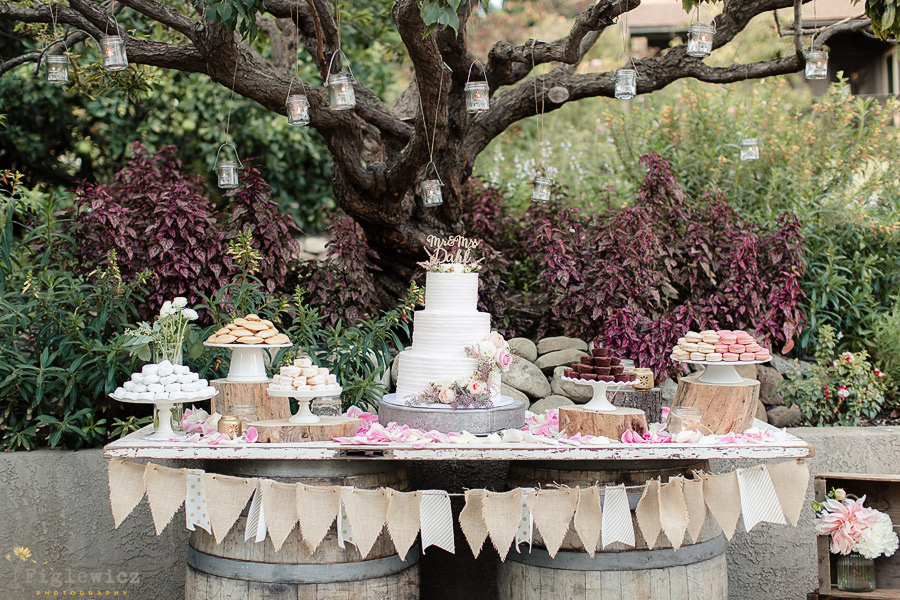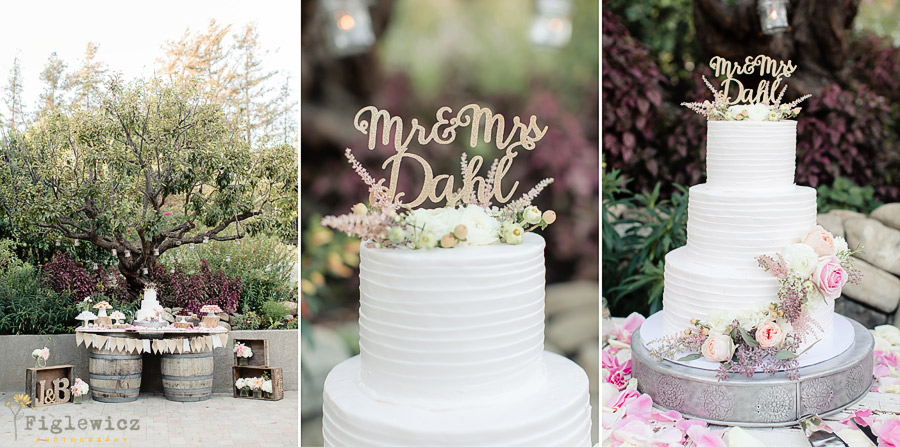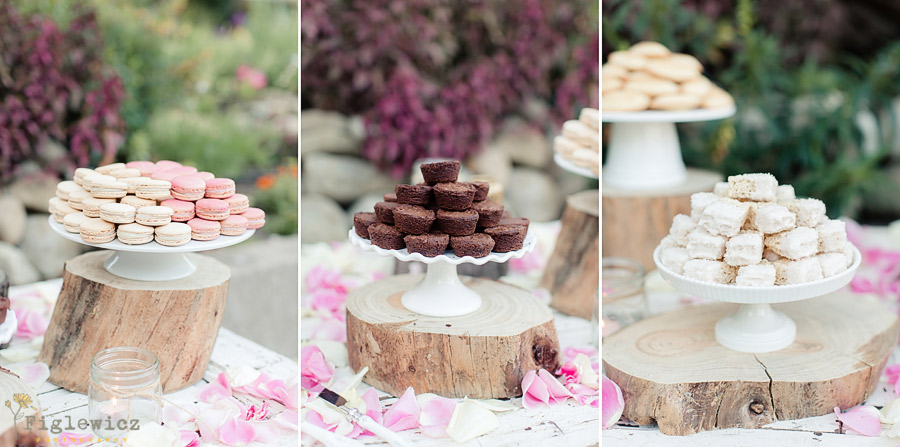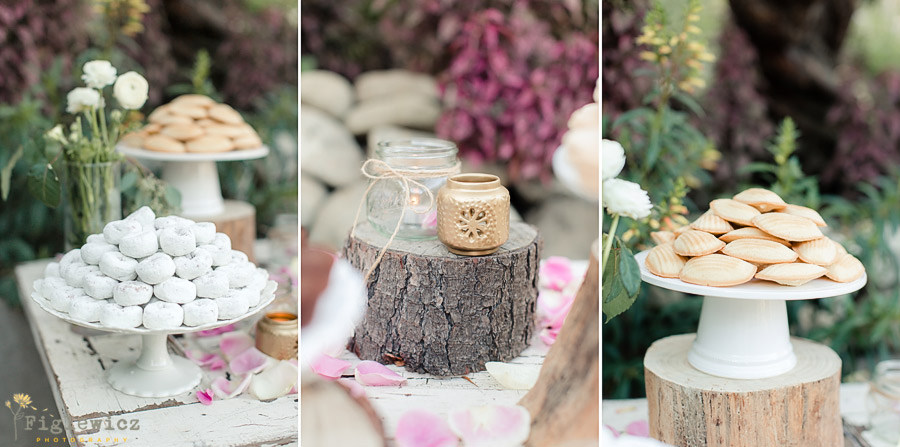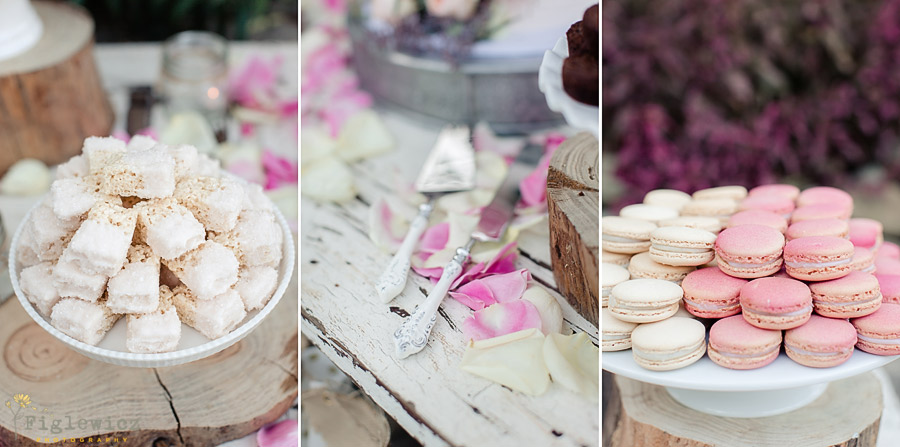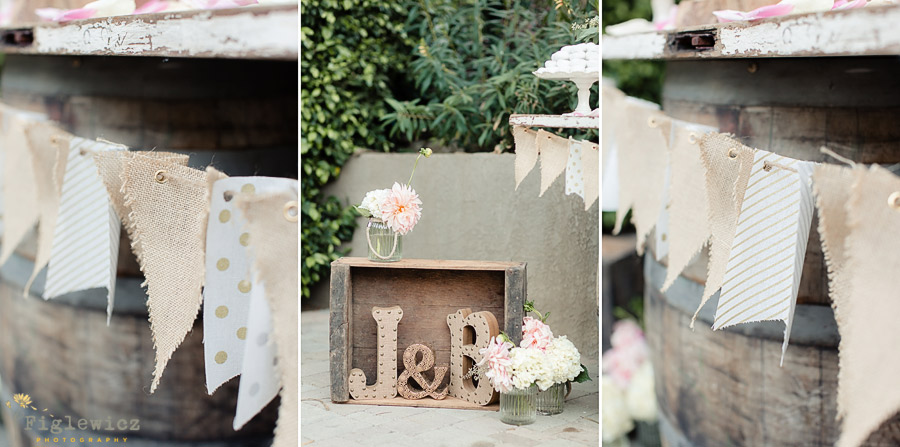 Wedding Photography : Figlewicz Photography
Ceremony and Reception Location : Maravilla Gardens
Gown Boutique : Bridal Elegance
Groom's Attire : Hollywood Suits
Floral Design : Petal Perfect
Officiant : Bill MacPhee
Make-Up : Danielle Rios
Hair : Susan Lyons
Cake Artist : King's Hawaiian Bakery
Band/DJ : Bruce Barrios
Bridesmaids Dresses : The Ankary
Flower Girls Dresses : H&M
Bride's Shoes : Betsey Johnson
Caterer : Command Performance Catering
Videographer : Dave Altizer Films
Linens : Command performance Catering
Stationary : Michaels