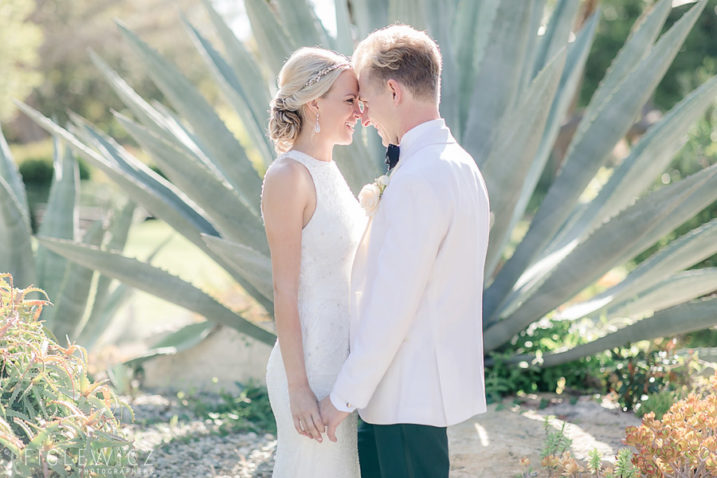 May 15, 2018
St. John Fisher Wedding | Emily and Brian
Emily and Brian's St. John Fisher Wedding was beautiful!! It was a perfect balance between boho and modern with just a dash of tradition thrown in. Our newlyweds met in the summer of 2014 as complete strangers at Outsidelands Music Festival in Golden Gate Park, San Francisco. Brian and his friends saw Emily and her friends walk by them before Tiesto came on and immediately decided to follow them and find out who they were. The groups started talking and Brian and Emily immediately gravitated toward each other. They realized they had a lot in common, especially since they were both born in Redondo Beach! They danced the night away and exchanged phone numbers not knowing if they would ever see each other again…we are excited to say that they did see each other and it went VERY well!
Their engagement happened in Kauai during a trip for Emily's 25th birthday. They stayed in a treehouse for the week and on the morning of Emily's birthday, Brian surprised her by suggesting she open a birthday gift first thing in the morning as soon as they woke up. Brian told her to close her eyes and wait for a moment so he could grab it. Next thing you know, Brian was down on one knee popping the question. The moment was completely organic, raw, and sentimental.
We love this couple and their infectious personalities. "We love being active and being outdoors. We are always taking road trips and camping in our Volkswagen Vanagon named Vansel. We love going to the beach- surfing and hanging out. We are also working on starting an apparel company together called Aloha for People that exists to create new ways to provide clean water and jobs to people in need. Every product sold provides a child with access to clean water in Guatemala. We love to keep our minds stimulated and try new things and adventures. It's just always been so easy with each other. We both have the same mentality in regards to life and goals. We thrive off each other's ideas and inspirations. And we are always showing support, encouragement, and love towards each other."
Emily and Brian, thank you so much for allowing Figlewicz Photo to capture your St. John Fisher Wedding!! We were blessed to be part of this day and we can't wait to see you grow together as husband and wife.
Wedding Photography : Figlewicz Photography
Ceremony Location : St. John Fisher
Reception Location : Sol at Crowne Plaza Hotel
Bride's Jewelry : BHLDN
Gown Boutique : The White Dress
Groom's Attire : The Black Tux
Floral Design : Deep Roots
Videographer : The Little Box
Make-Up : Tana Arnold Skin Care
Hair : Meghan Valerie Hair
Cake Artist : Torrance Bakery
Band/DJ : VOX DJs
Bridesmaid's Dresses : Morning Lavender
Chair Rental : Del Rey Party Rental
Bride's Shoes : Badgley Mischka
Ring Designer : Los Angeles Diamond Factory
Stationary : Ink Hearts Paper