Kaitlin and Ted are two very special people to us.  Kaitlin is our associate photographer for almost two years now and has been with us to more weddings than we can even count!  Her work is phenomenal and we always end up using a ton of her shots.  Besides Kaitlin being one of our photographers, we have known Ted and his family for over 10 years!  We have watched him grow up and he and Casey have logged in many hours out in the water surfing together.  We also shot Ted's twin sister's wedding last year!  Whew!
That all being said, when Ted proposed to Kaitlin (after they had been dating for FOUR YEARS), we were all ecstatic!  So happy these two are finally getting married!  We have been waiting for this day for a long time (but we knew it was coming eventually)!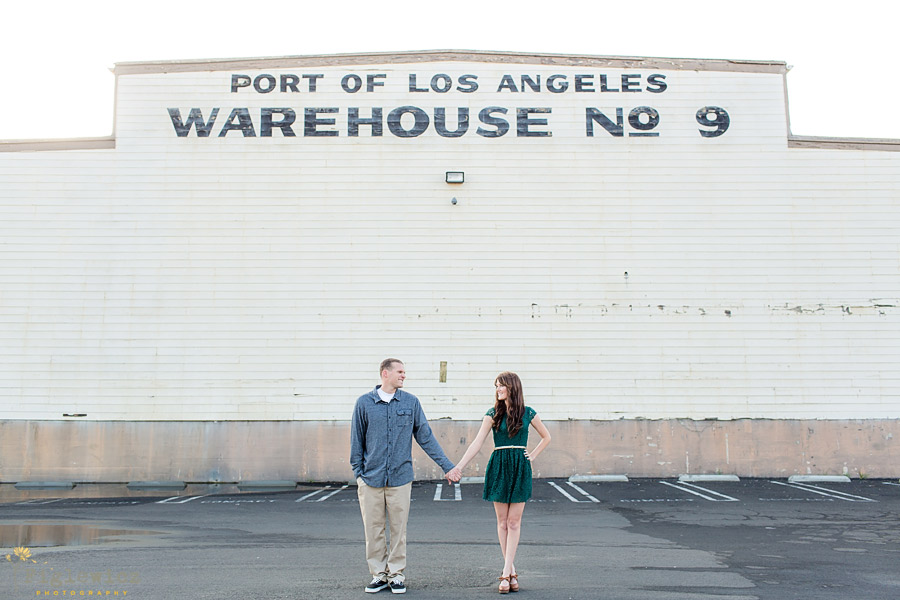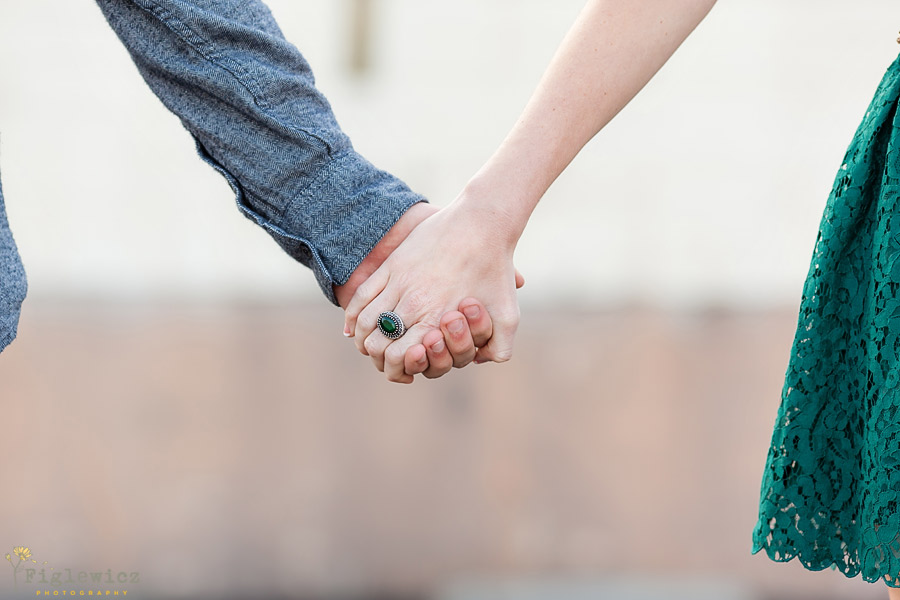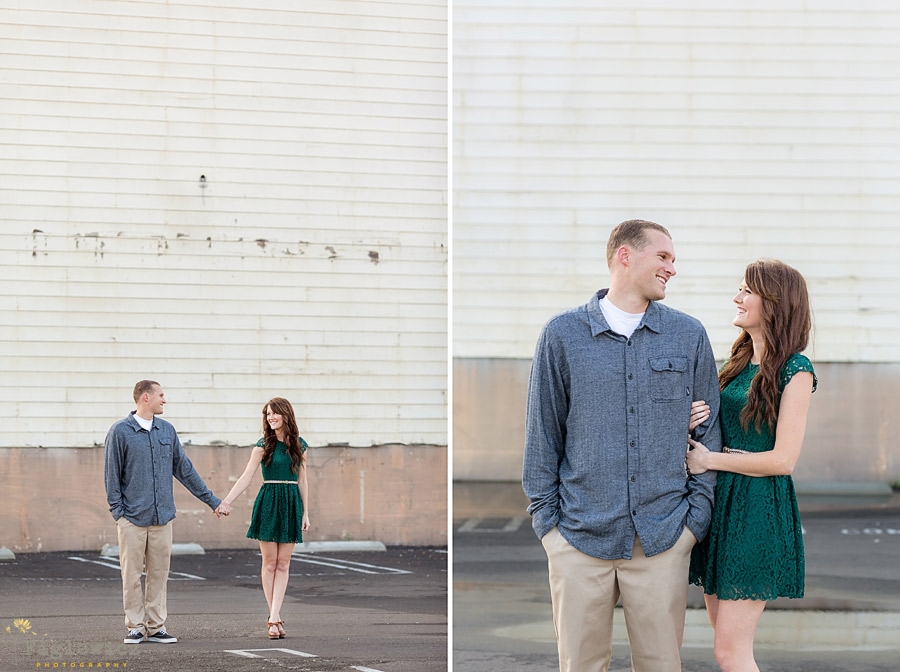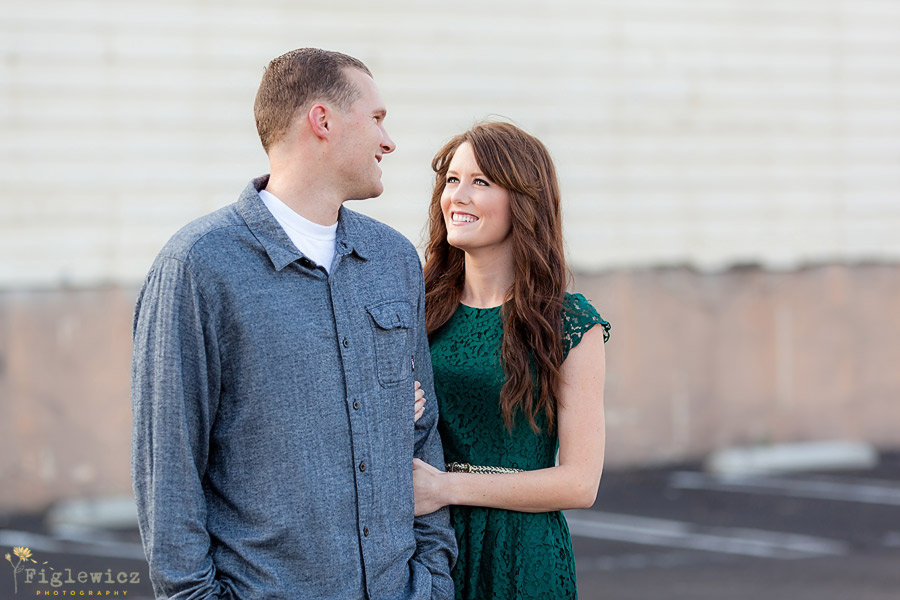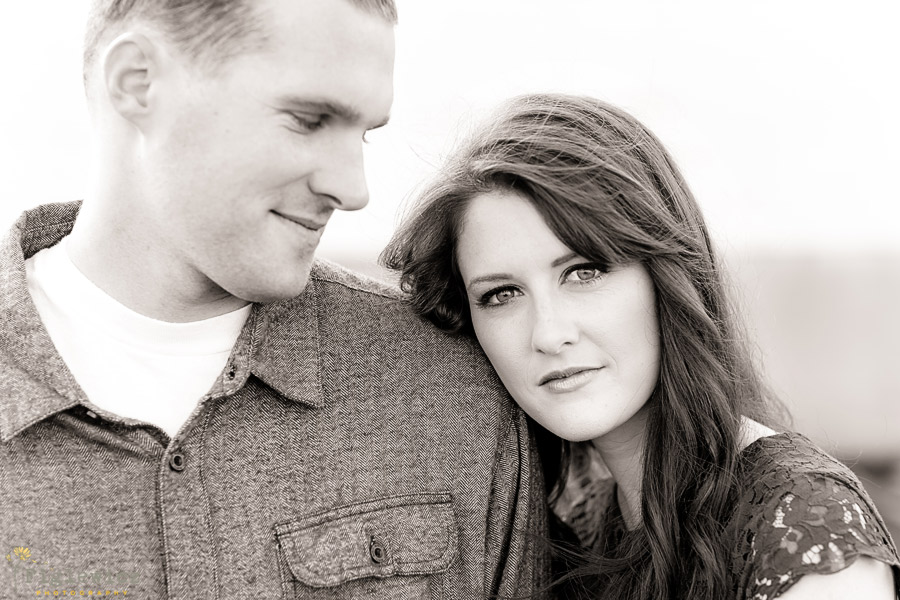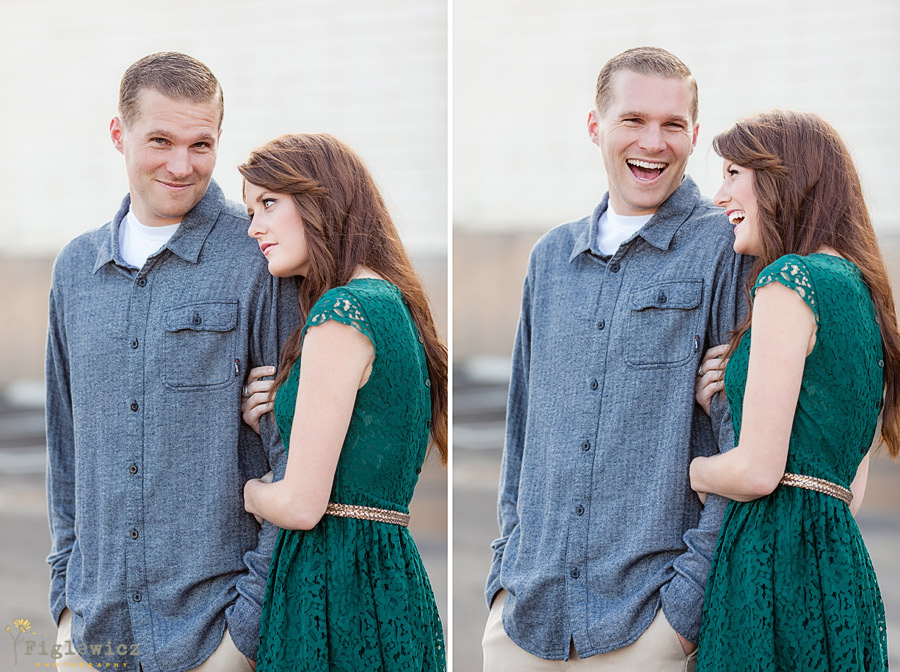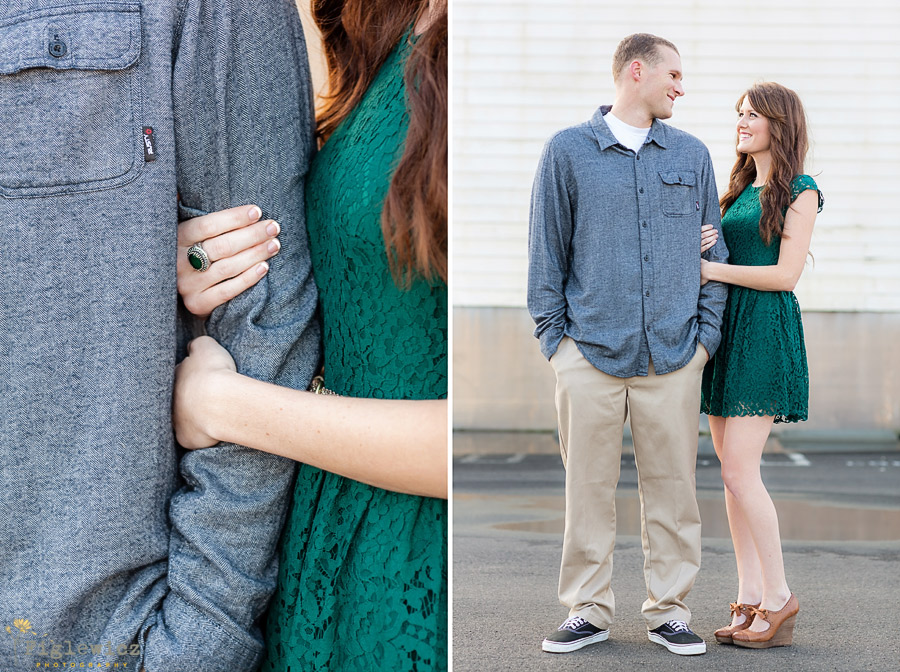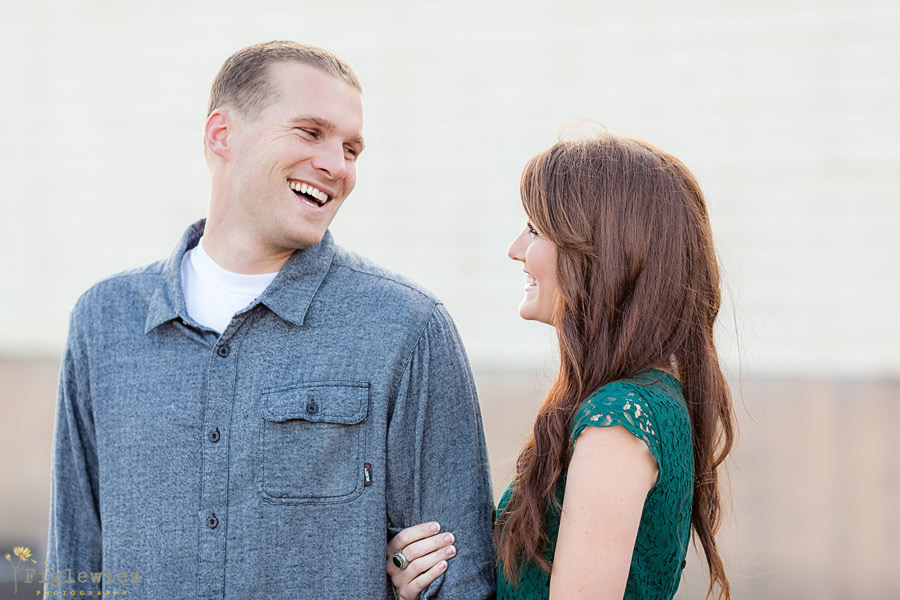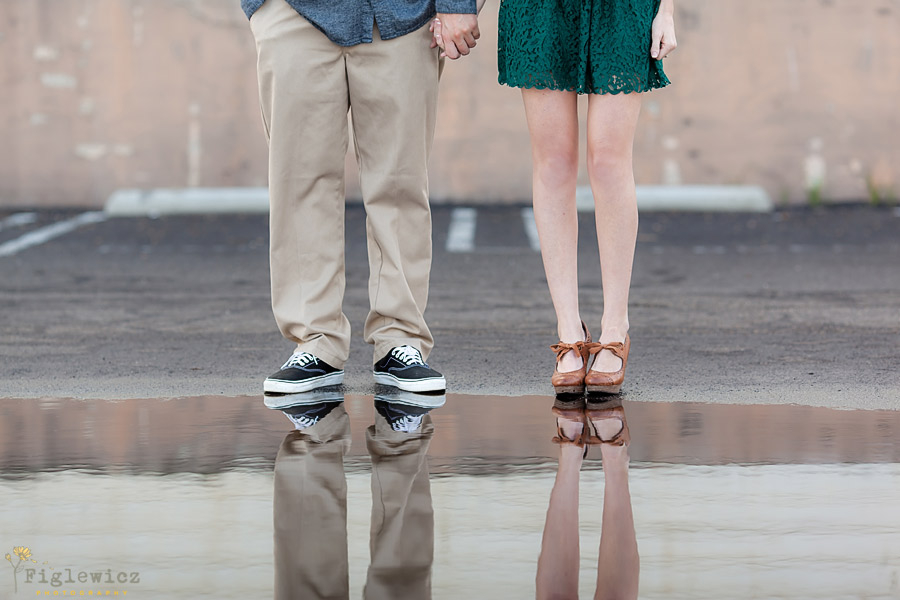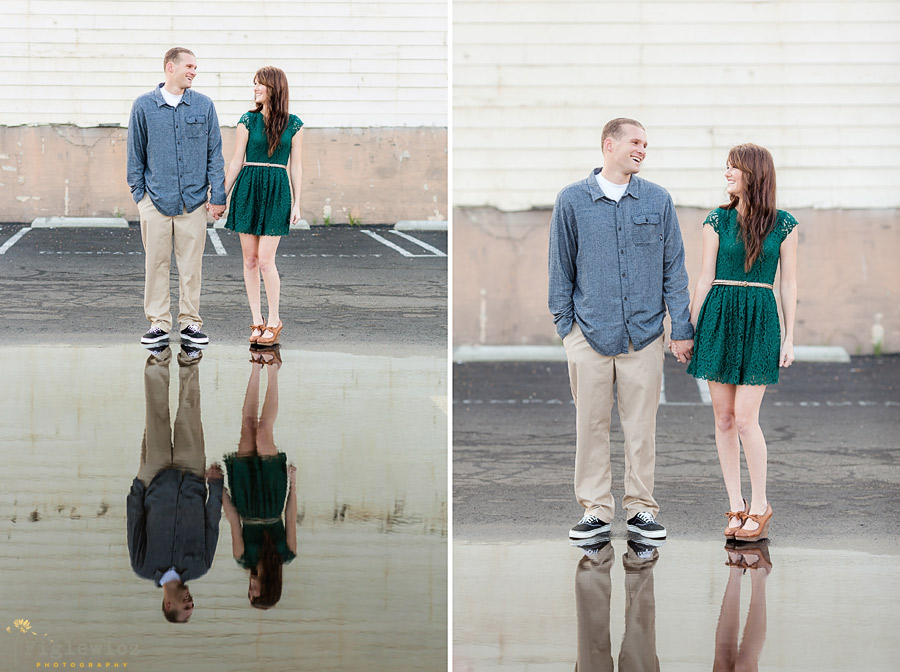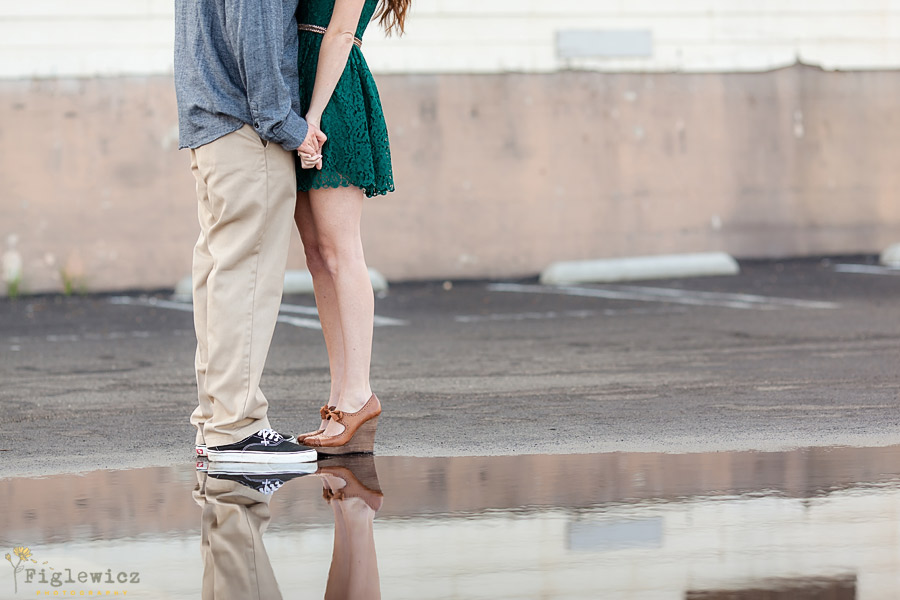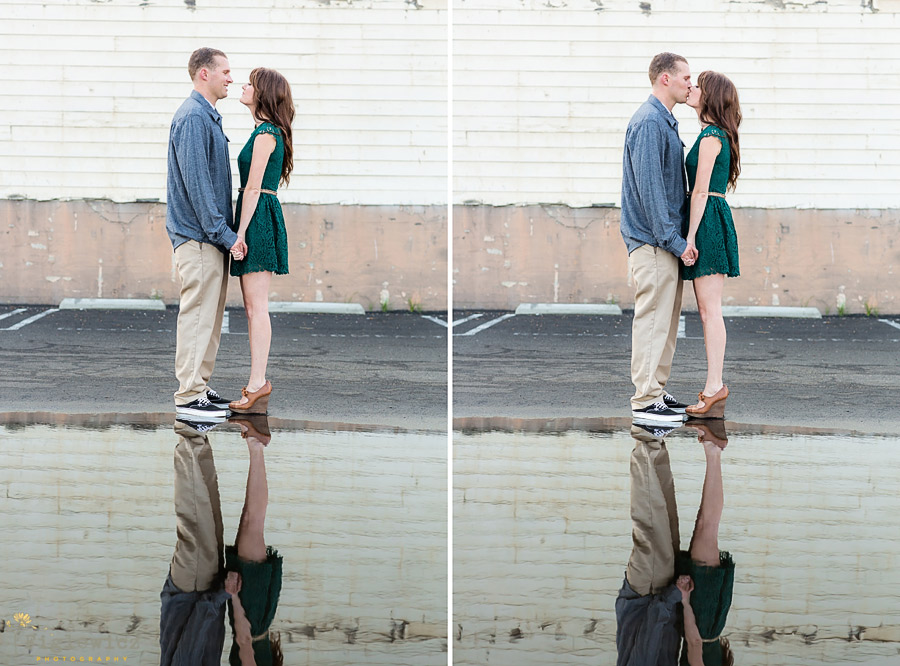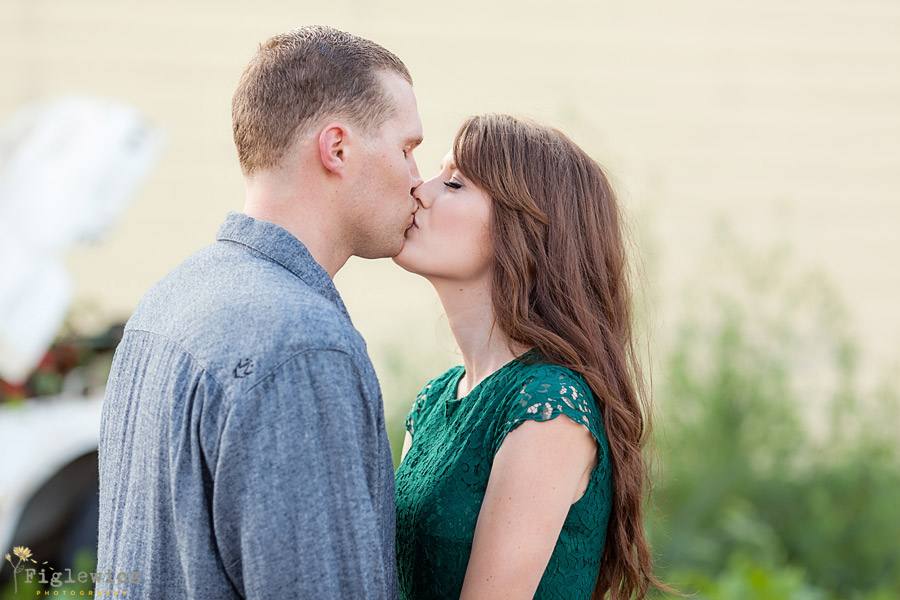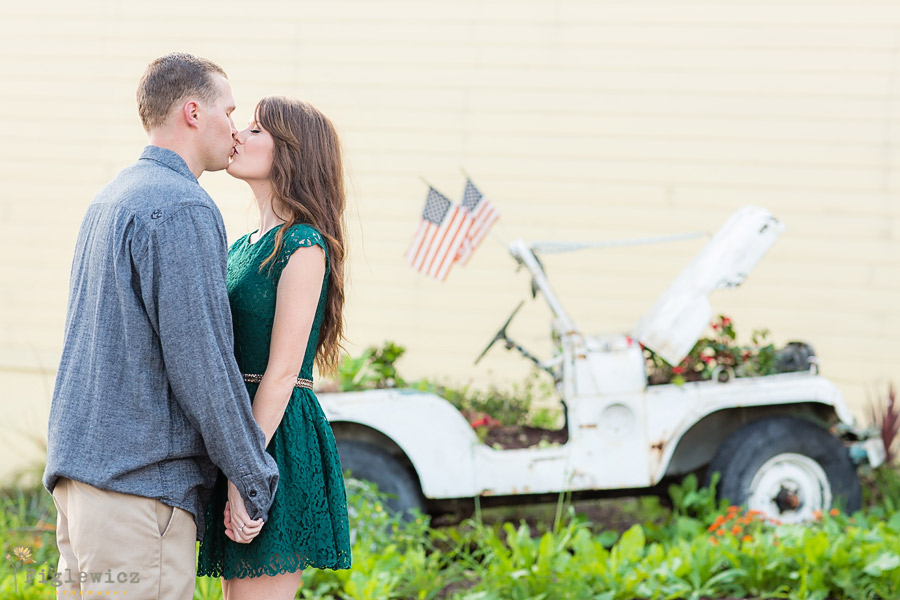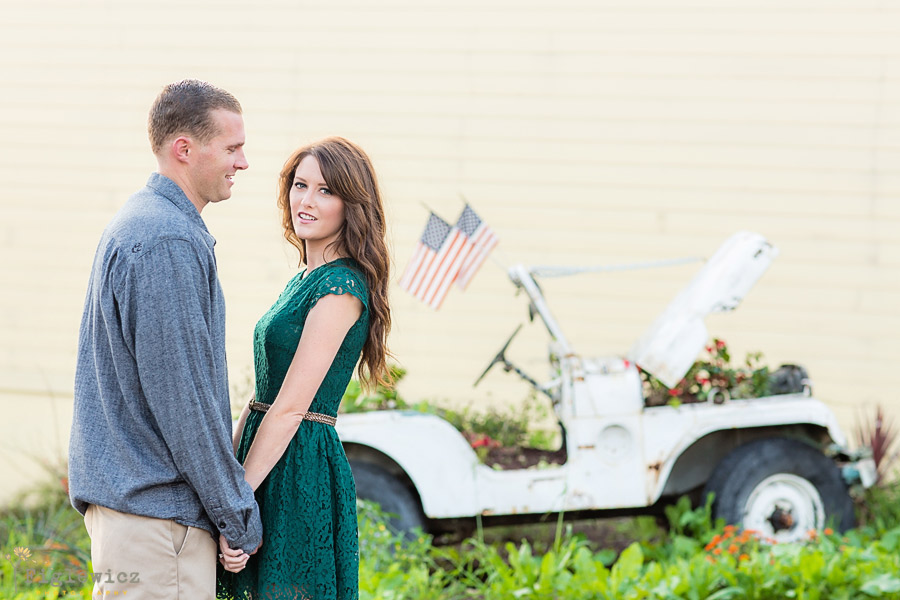 These two are a really good  balance for each other…they both get along with each other well and put up with each others quirks.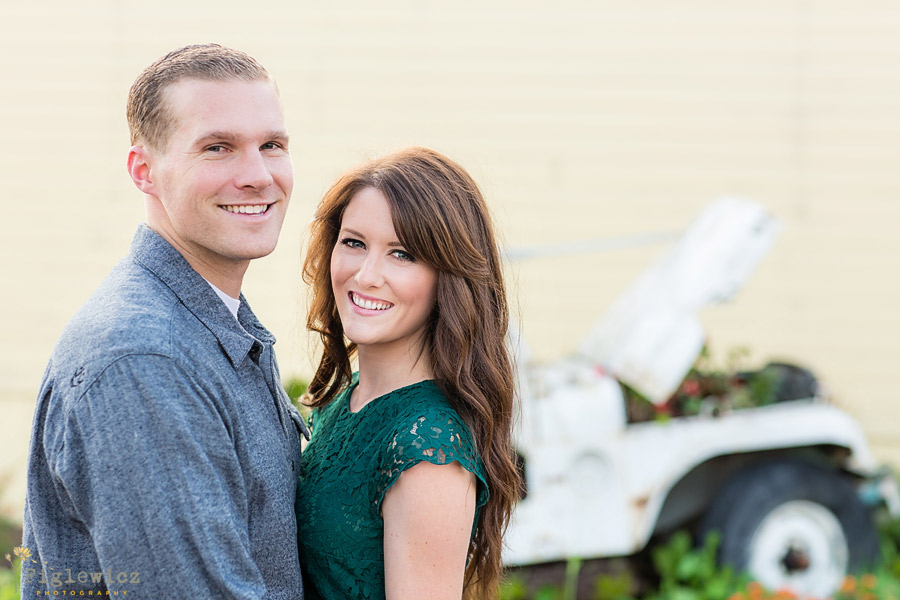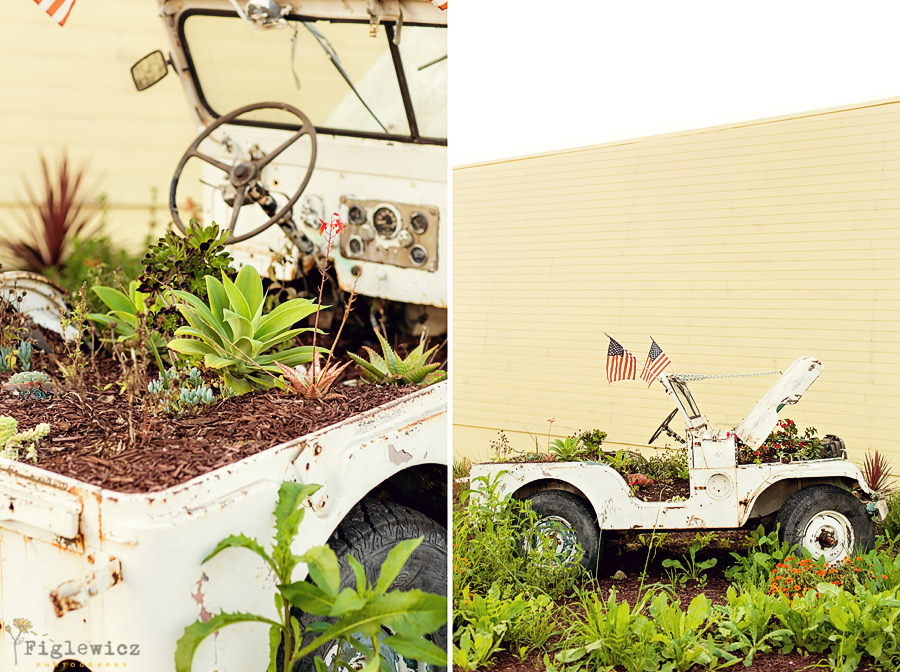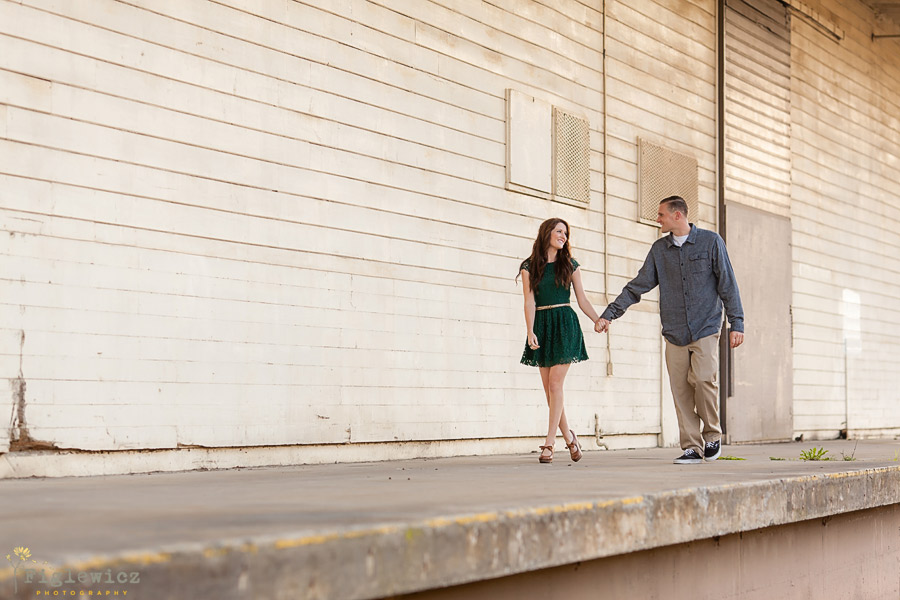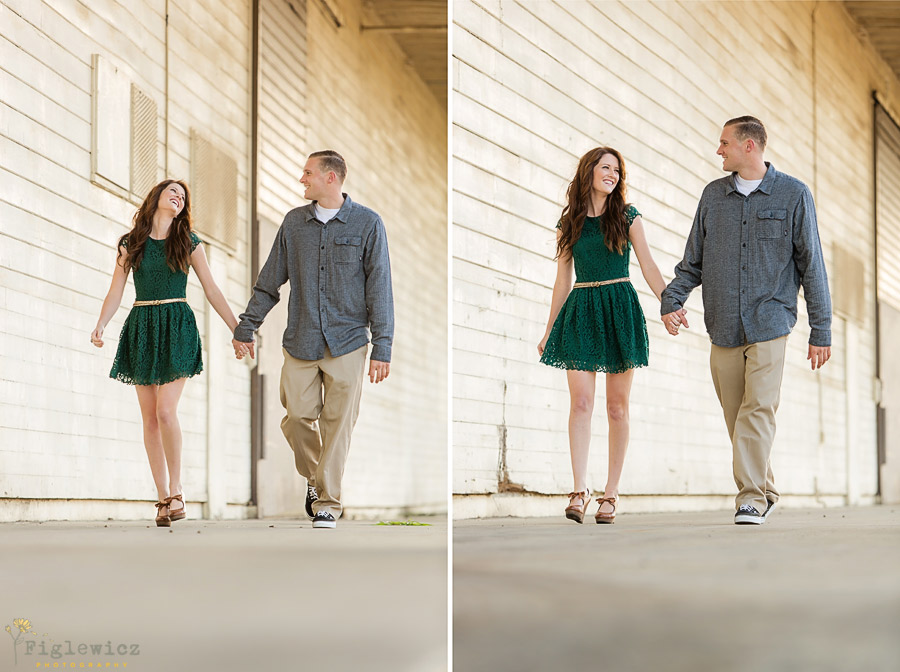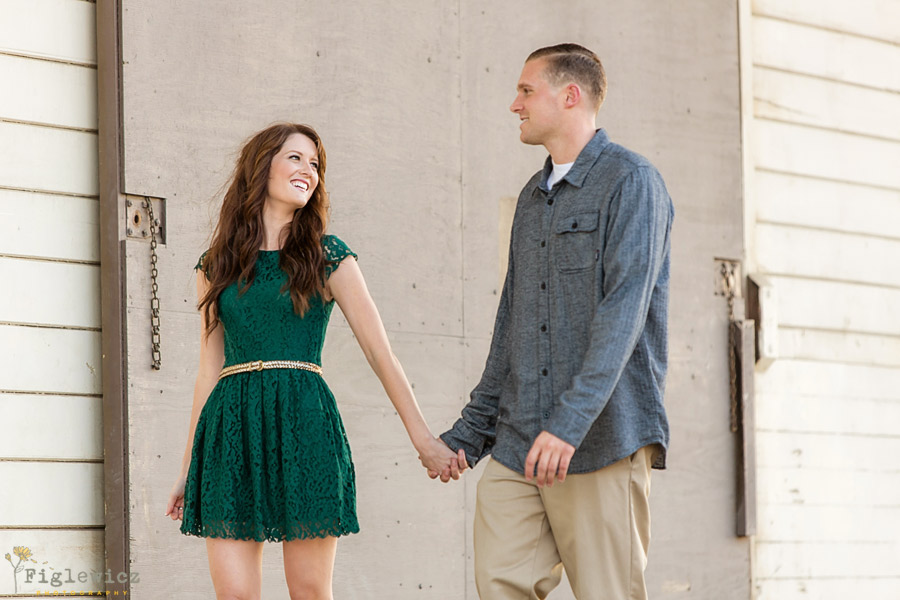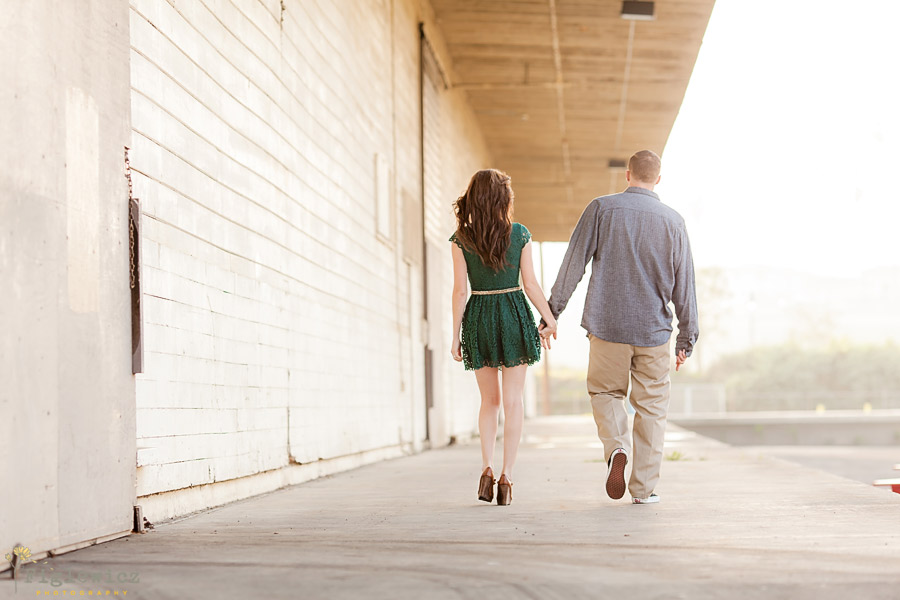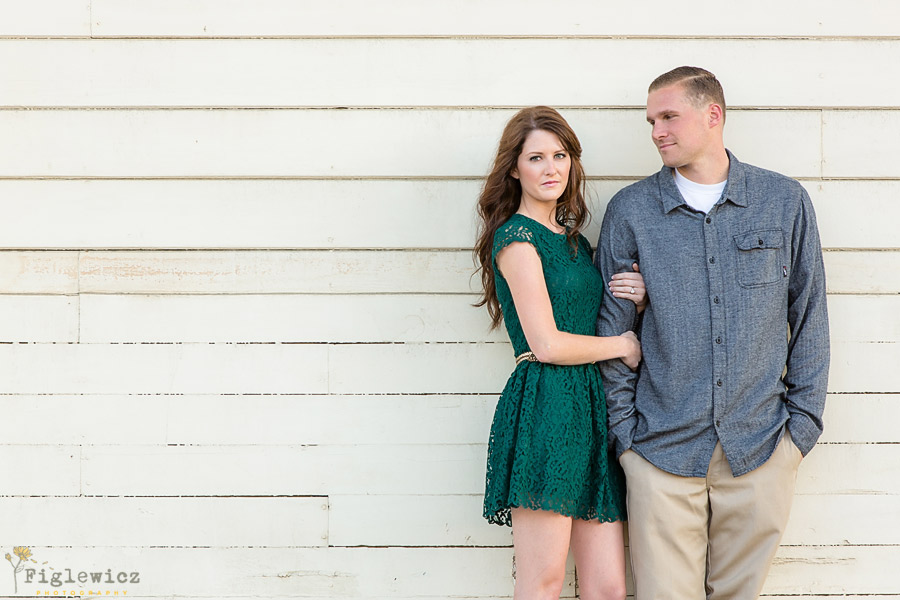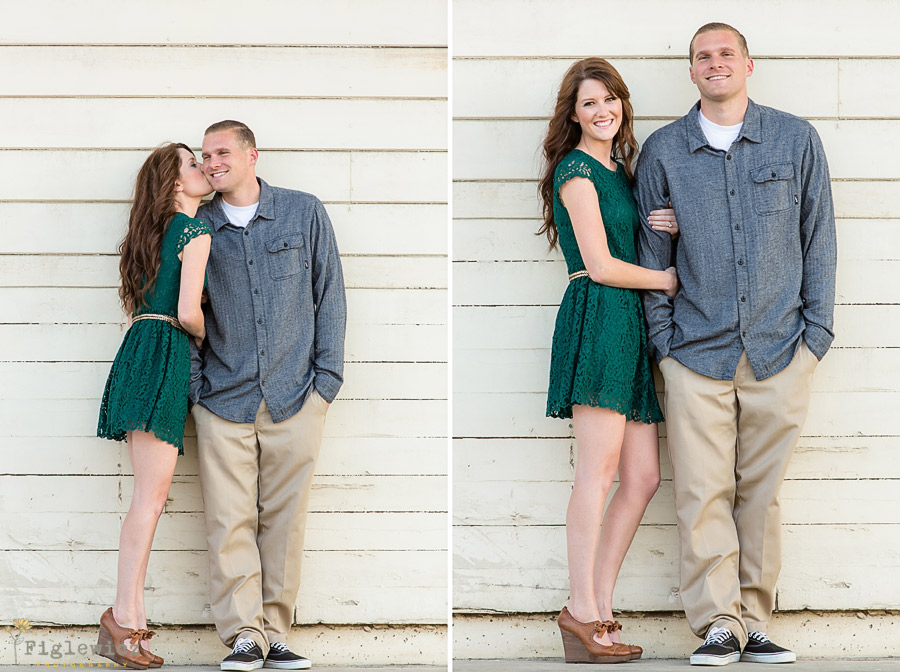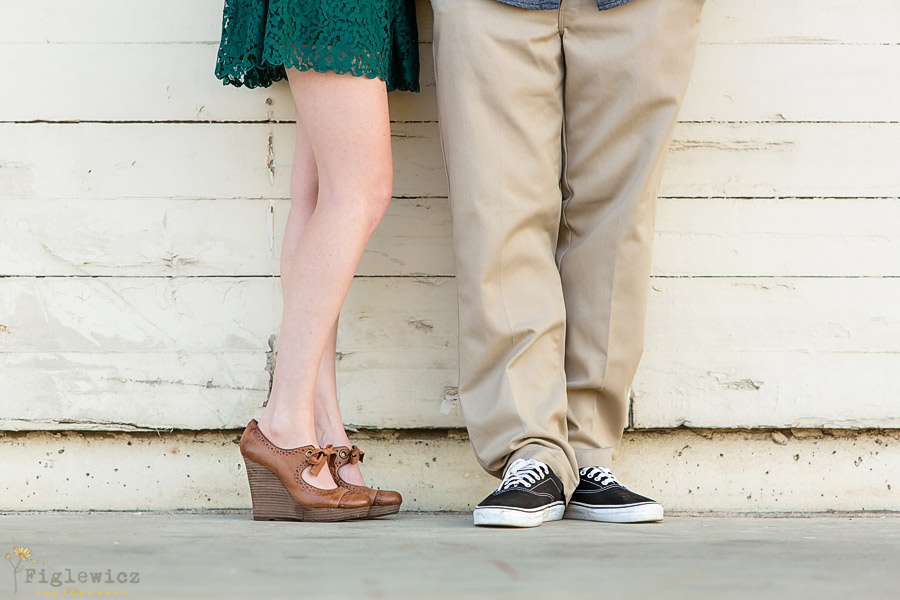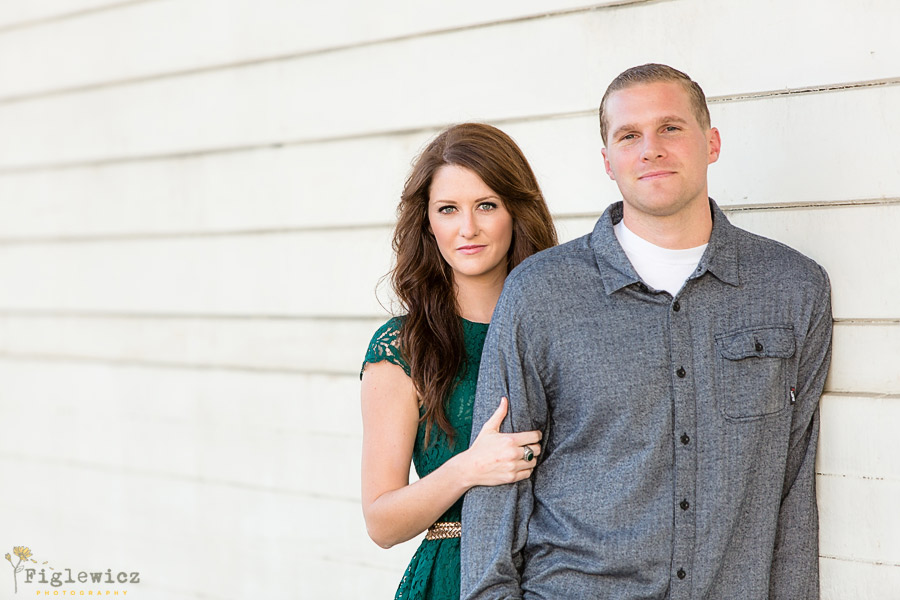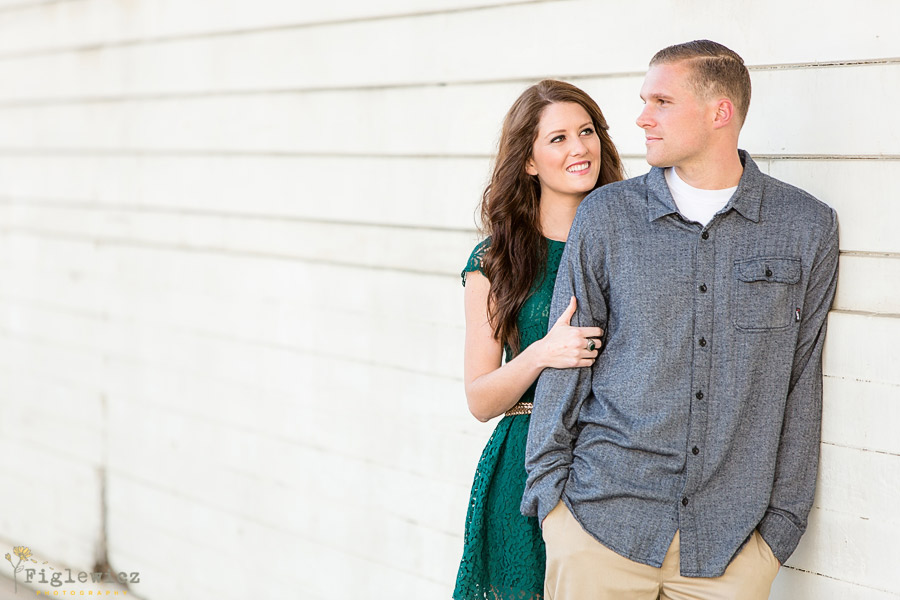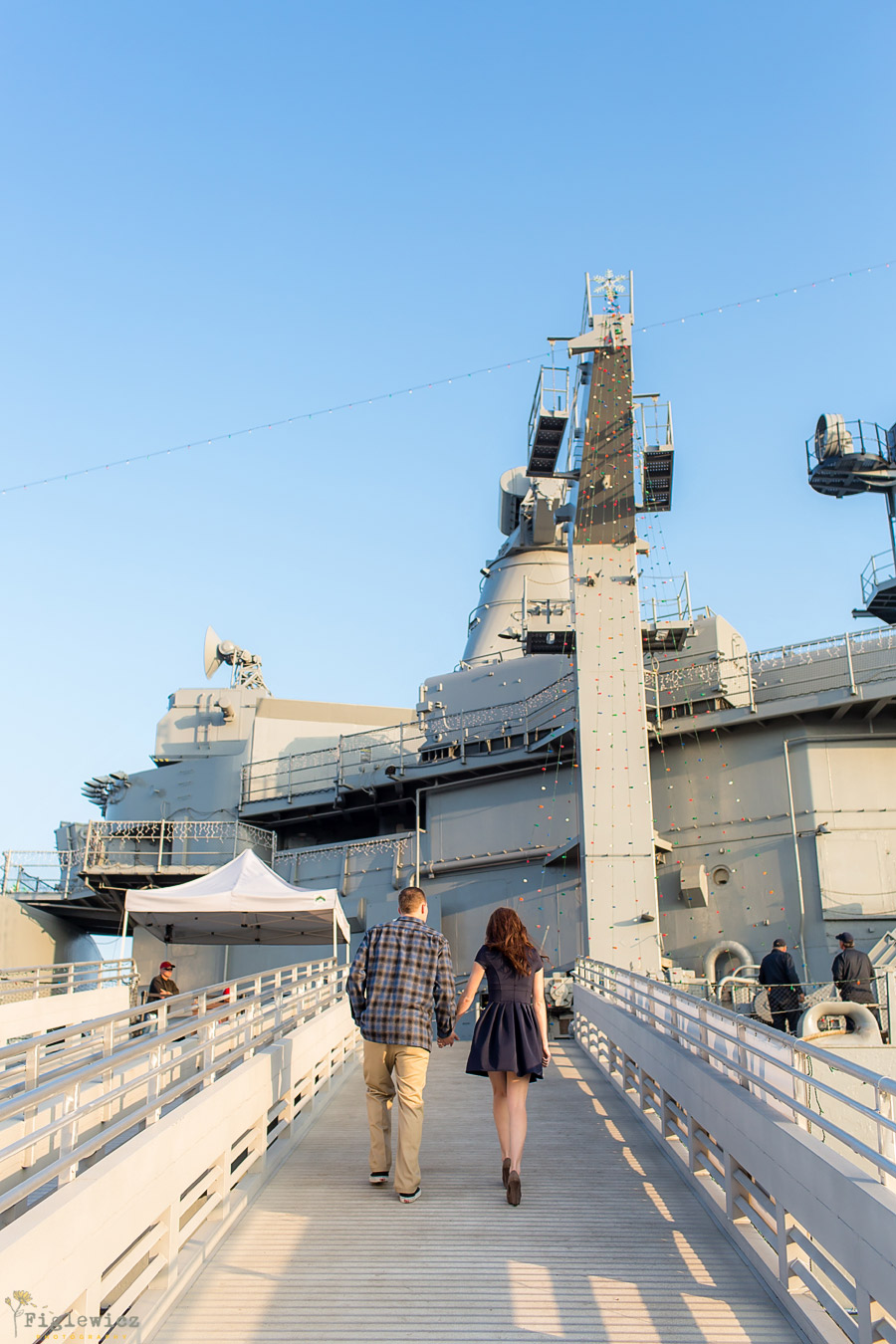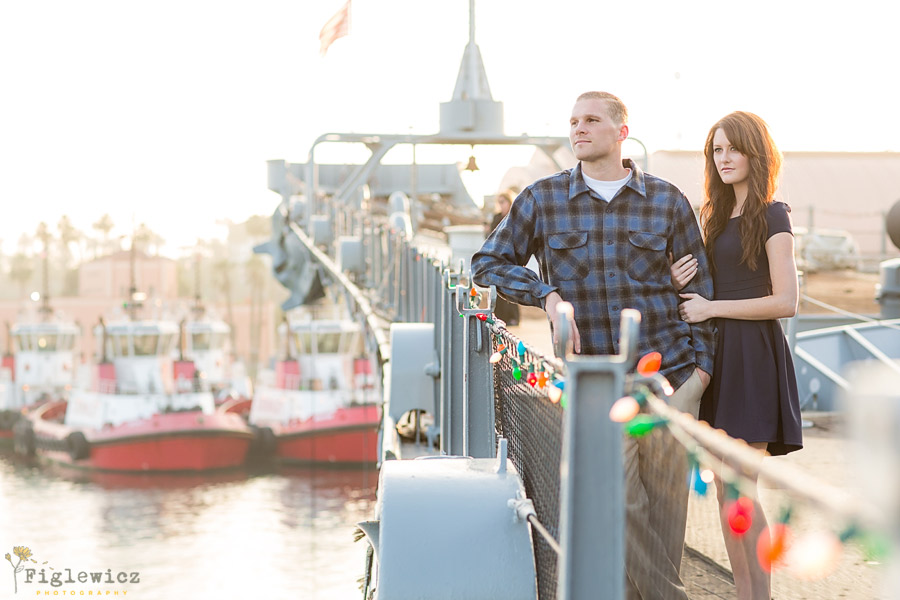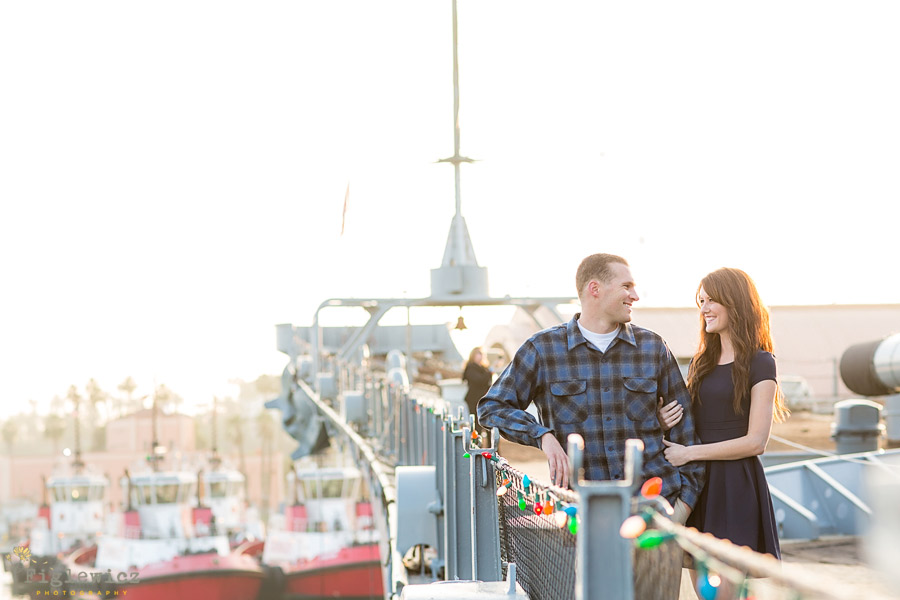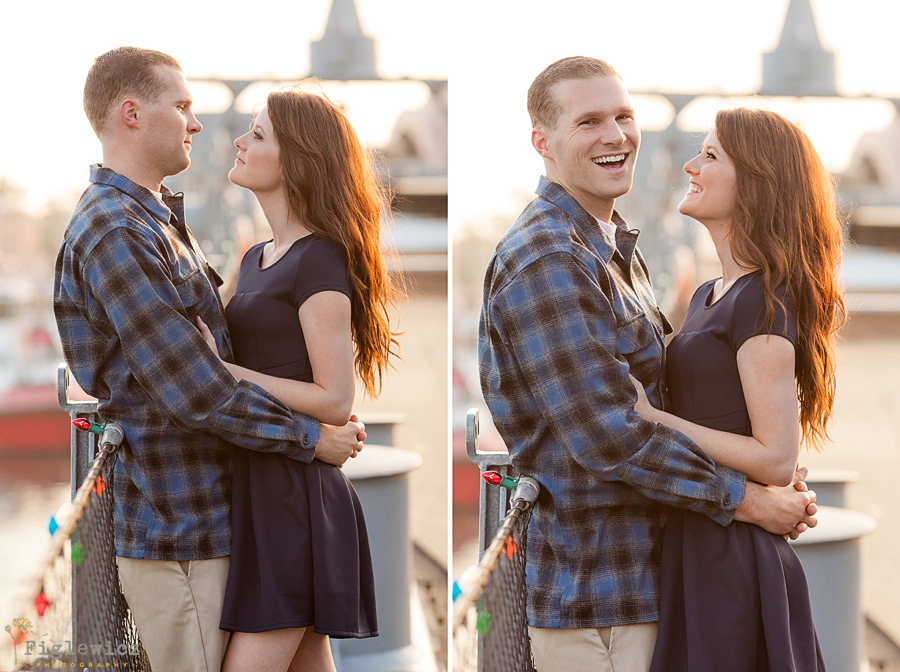 Want to hear the story behind these photos on the U.S.S. Iowa? Okay.  Ted's dad started volunteering as security last summer on the U.S.S. Iowa when it made it to it's new home: San Pedro Harbor.  When Ted was getting ready to propose he asked his dad if there was any way they could get on the Navy battleship at night.  My dad made some phone calls and they set it up so that Kaitlin thought they just had to run an errand for Ted's dad at the ship.  When they got up on the deck of the battleship it was all lit up from the lights in the harbor.  That's when Ted got down on one knee!  So exciting and pretty darn romantic.  Good work Ted (and Larry – co-conspirator).  Ted's dad Larry also got us back on the ship to take these engagement photos and we absolutely loved them!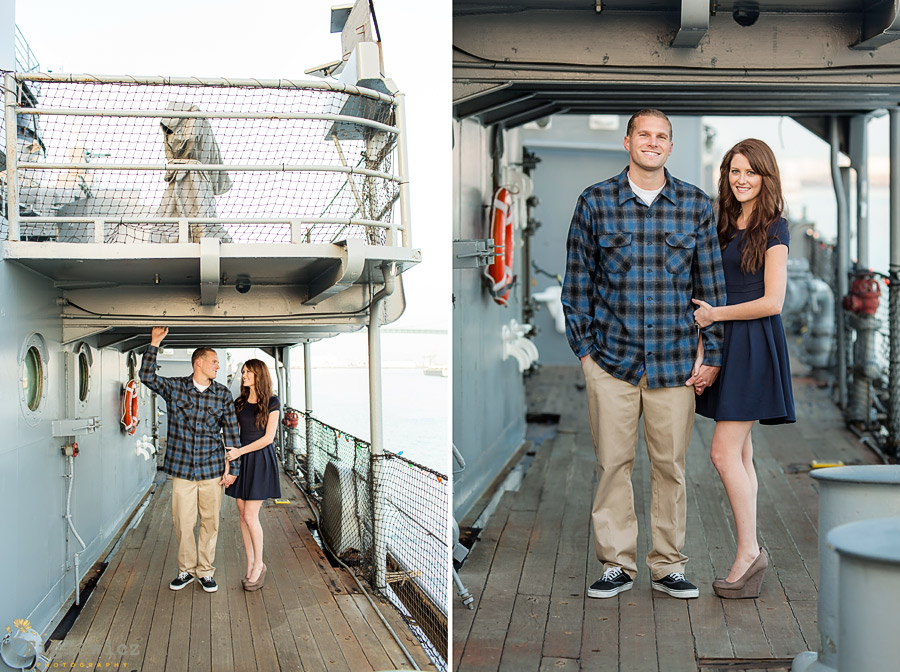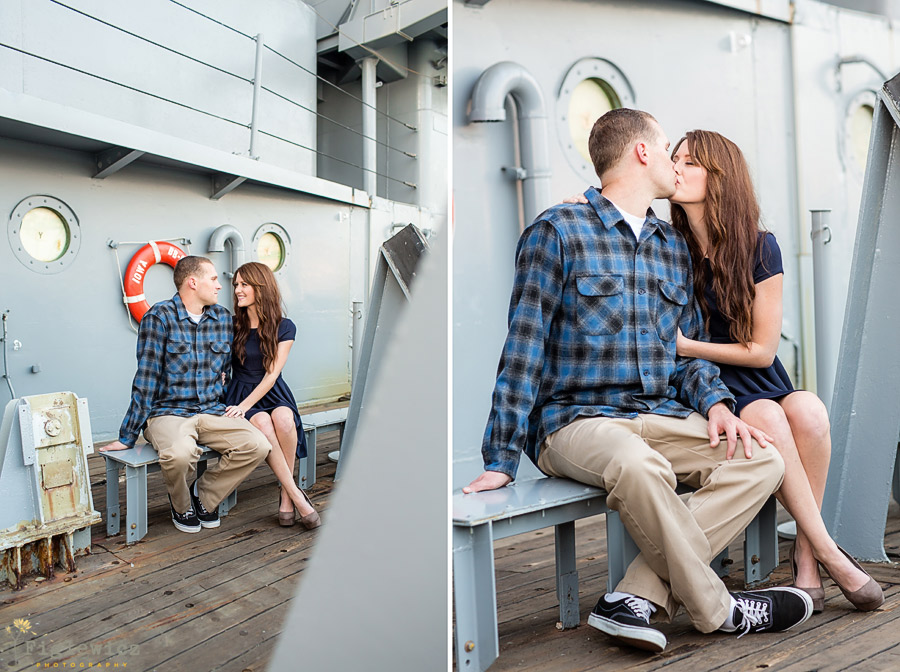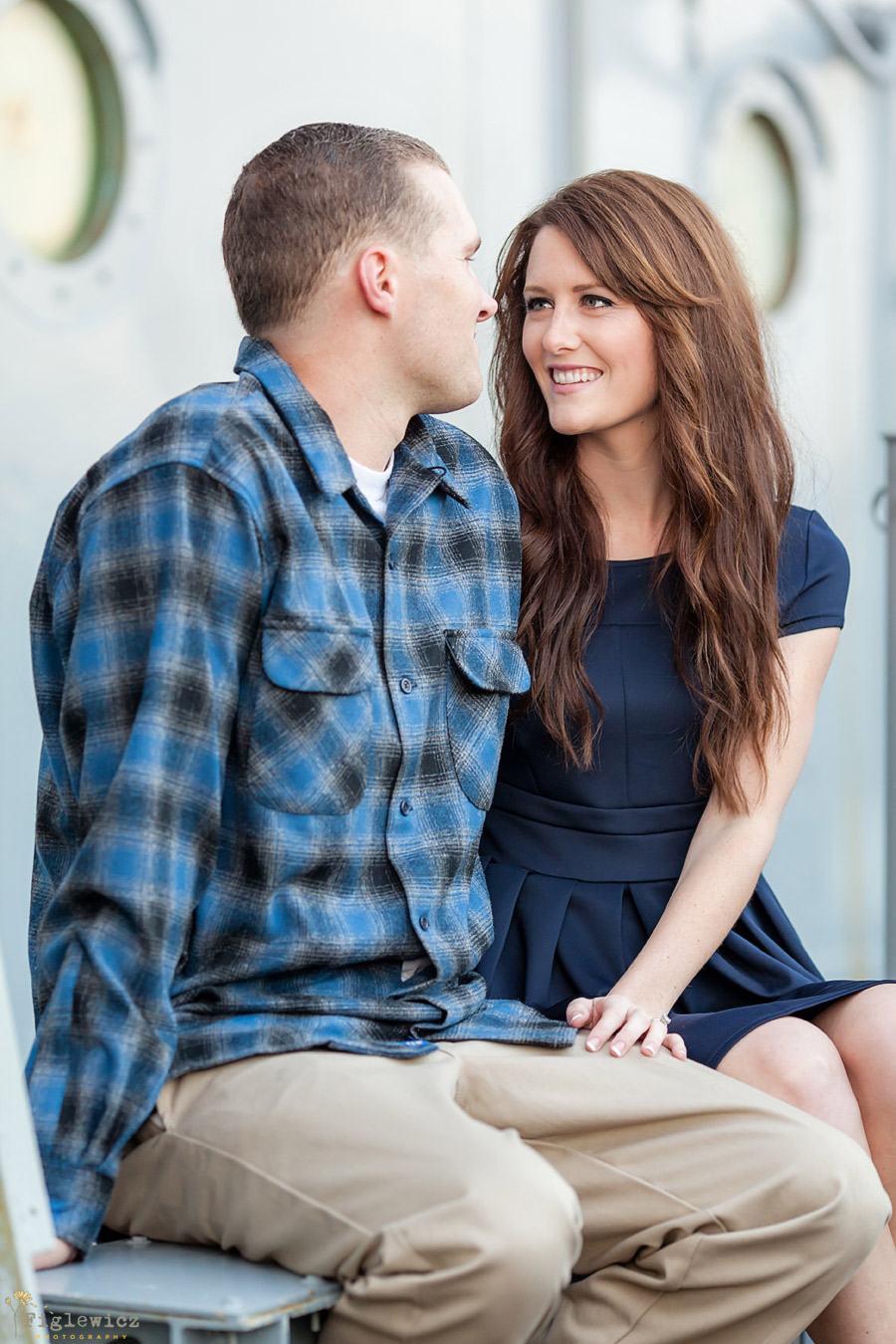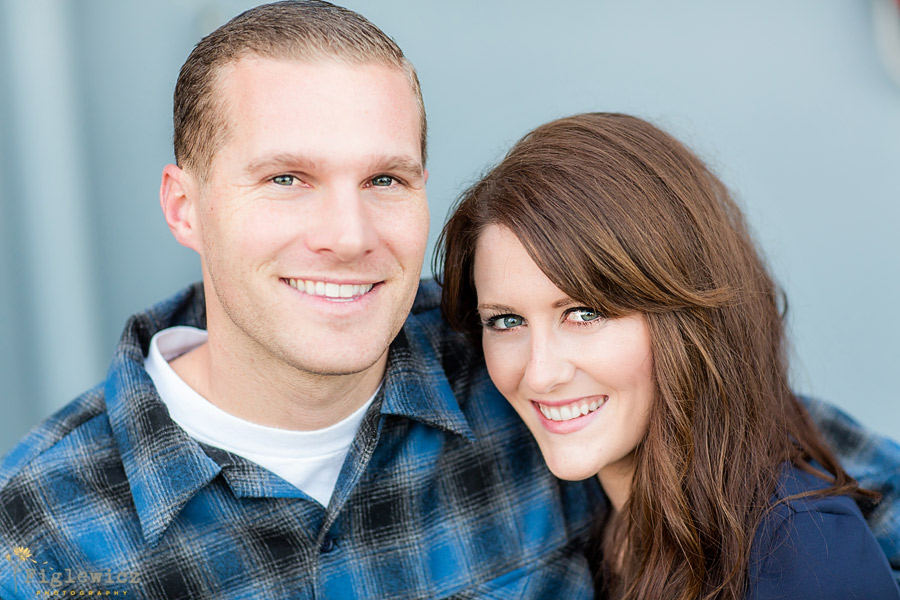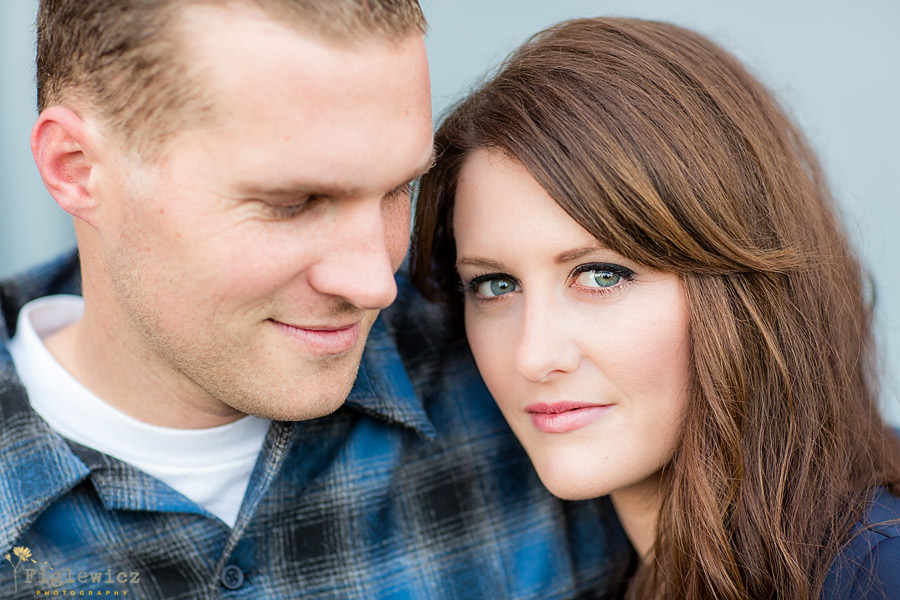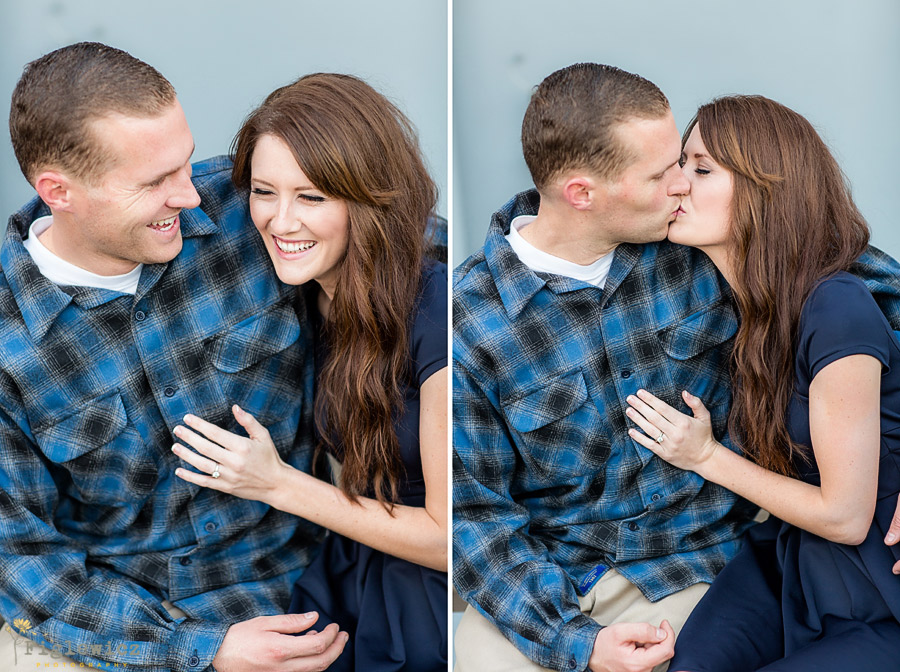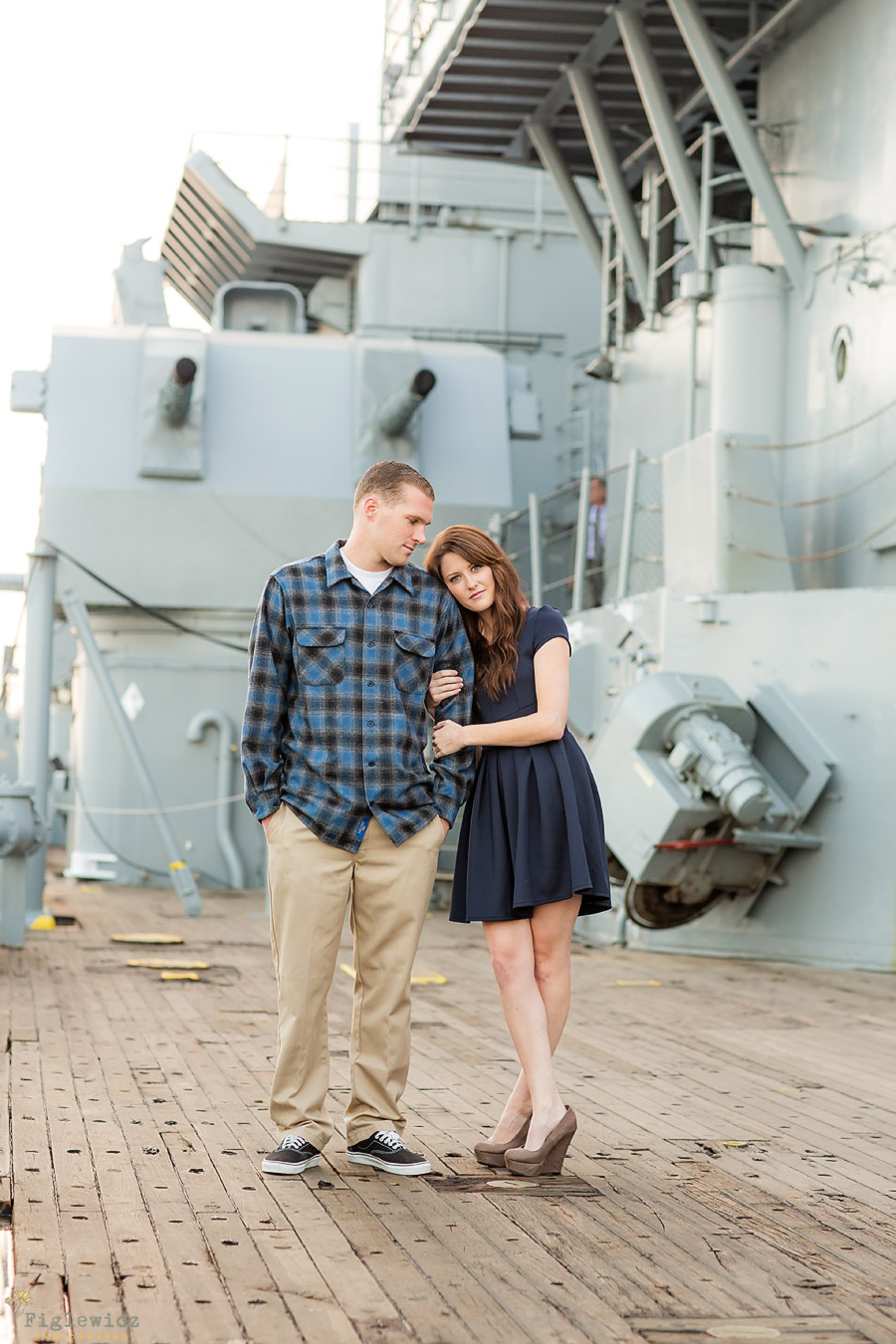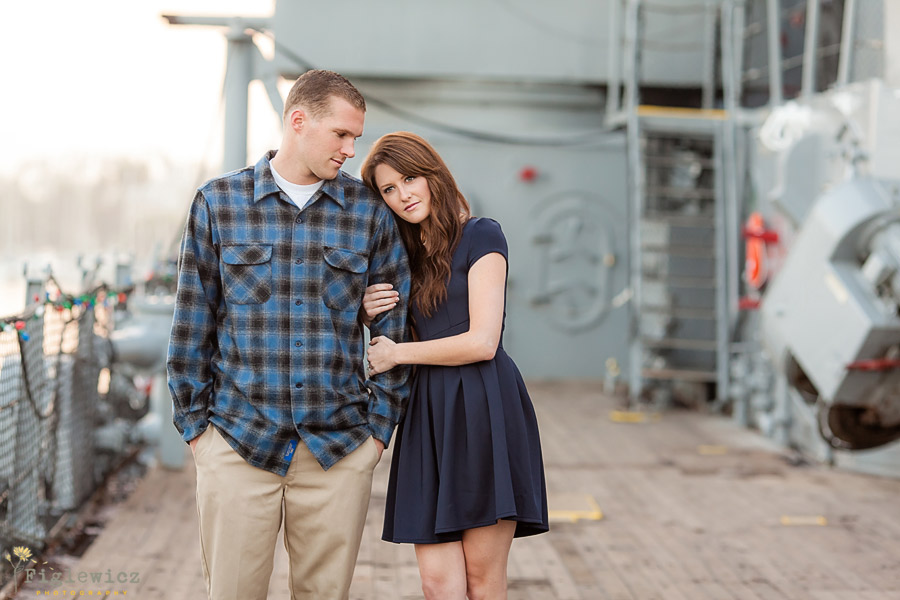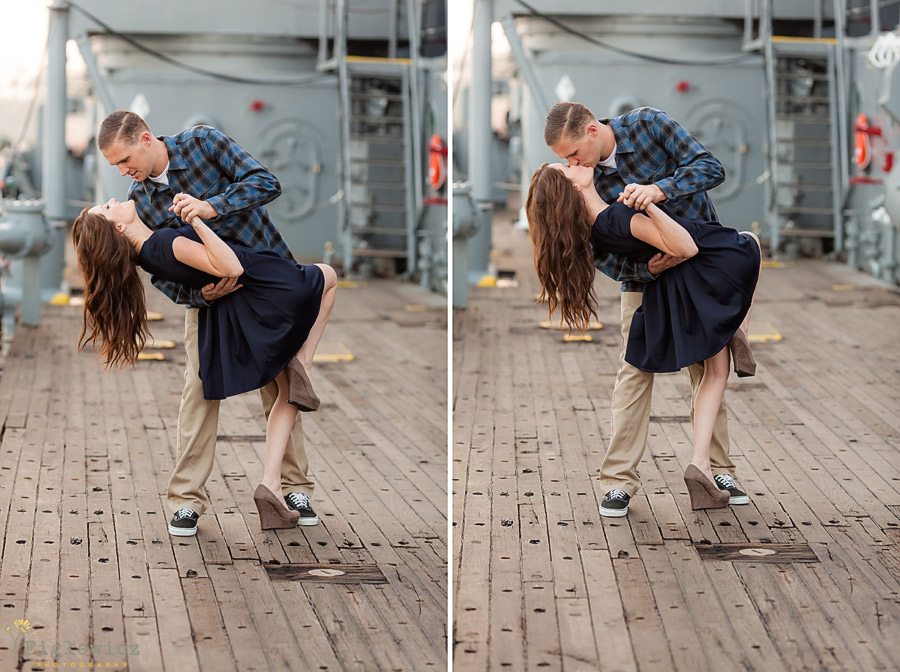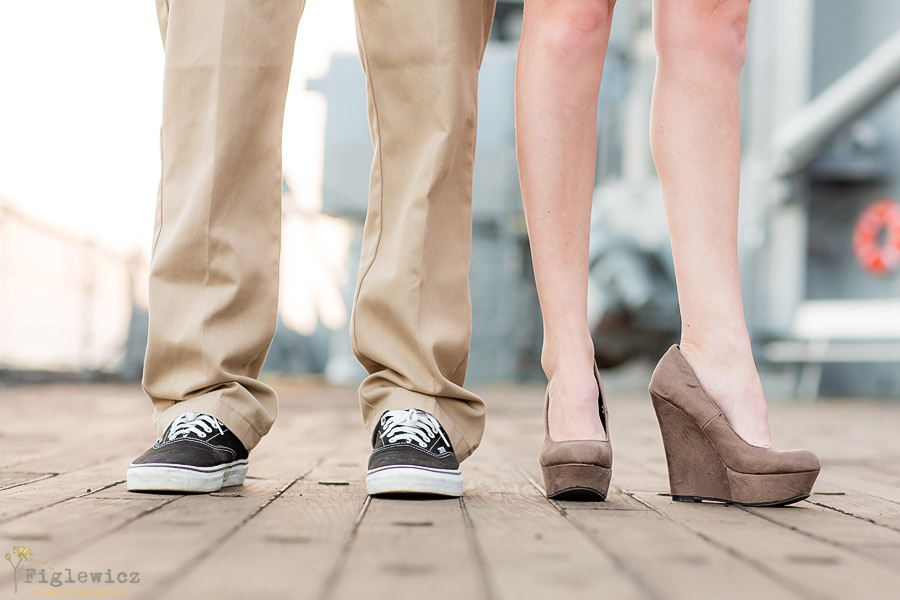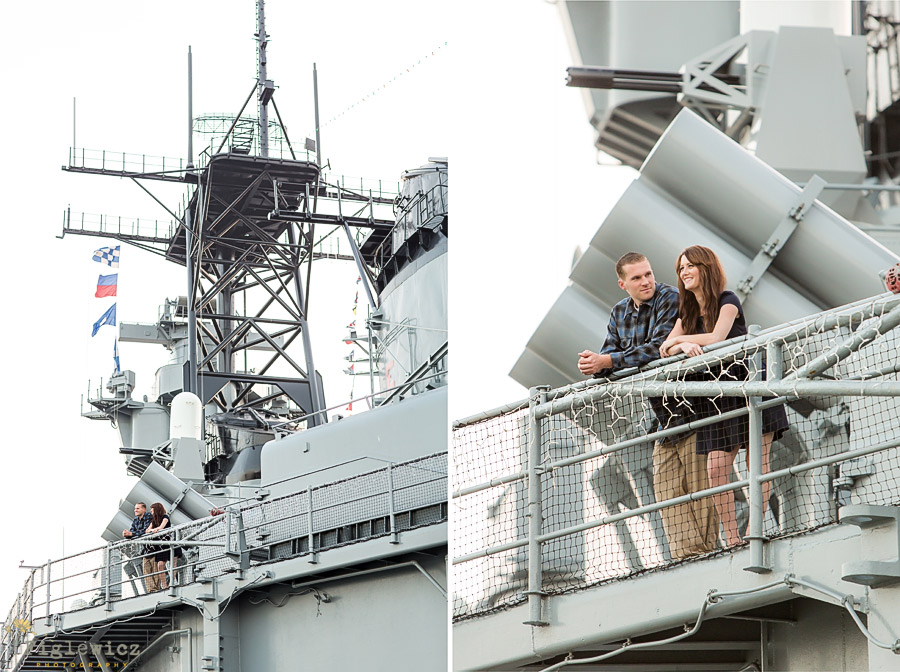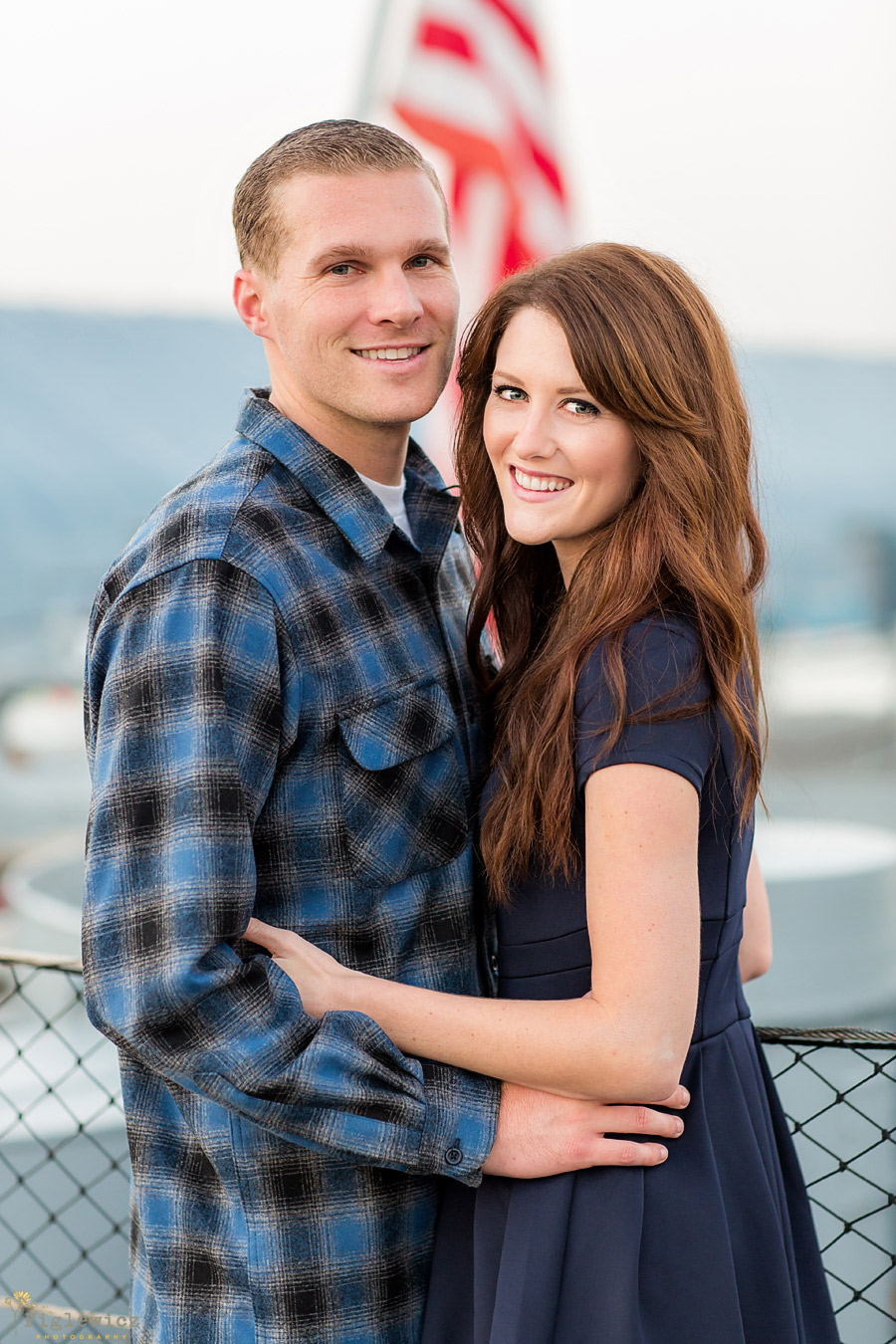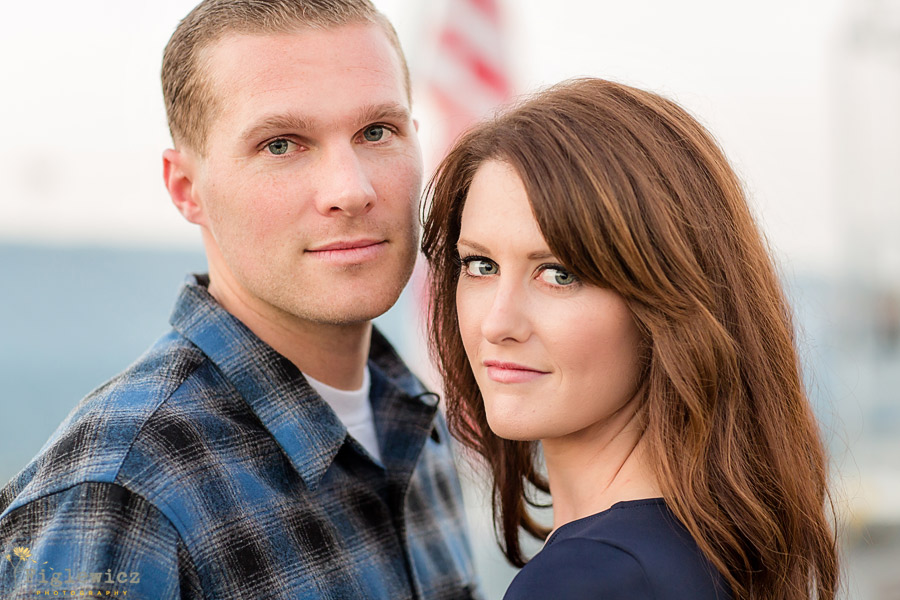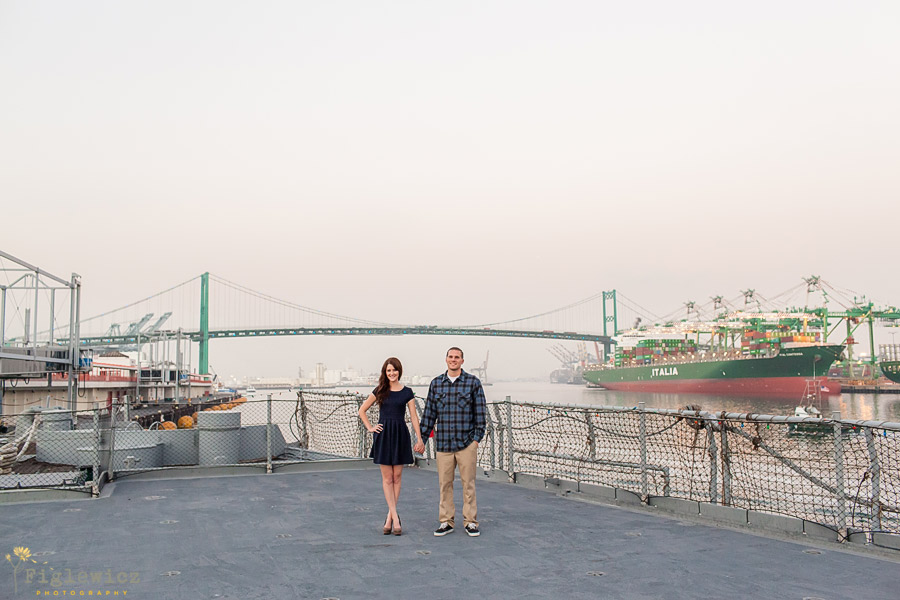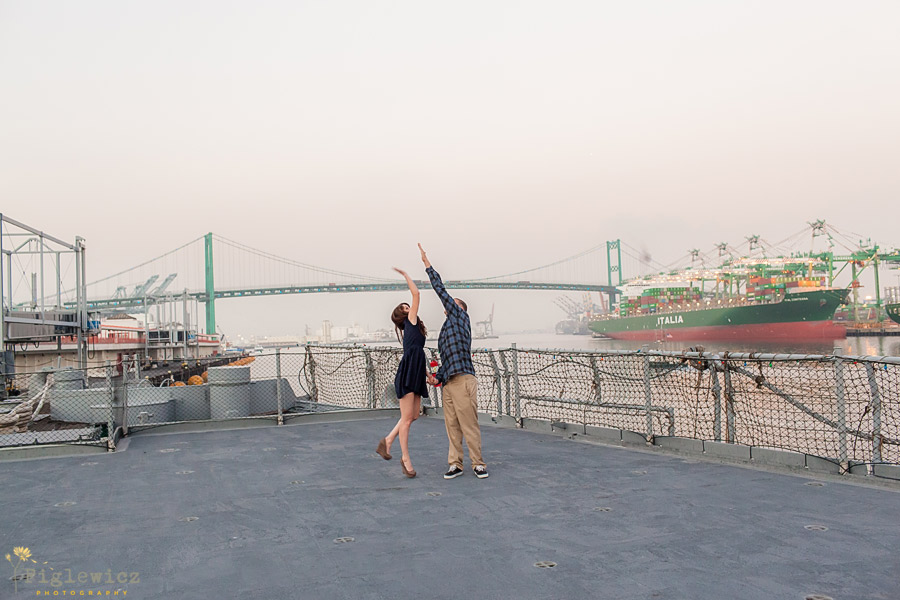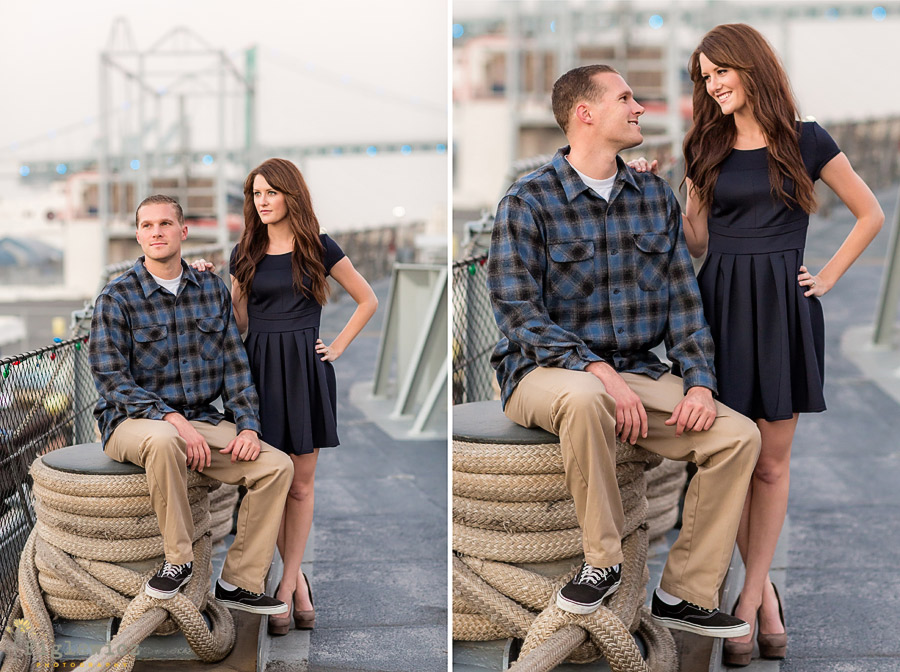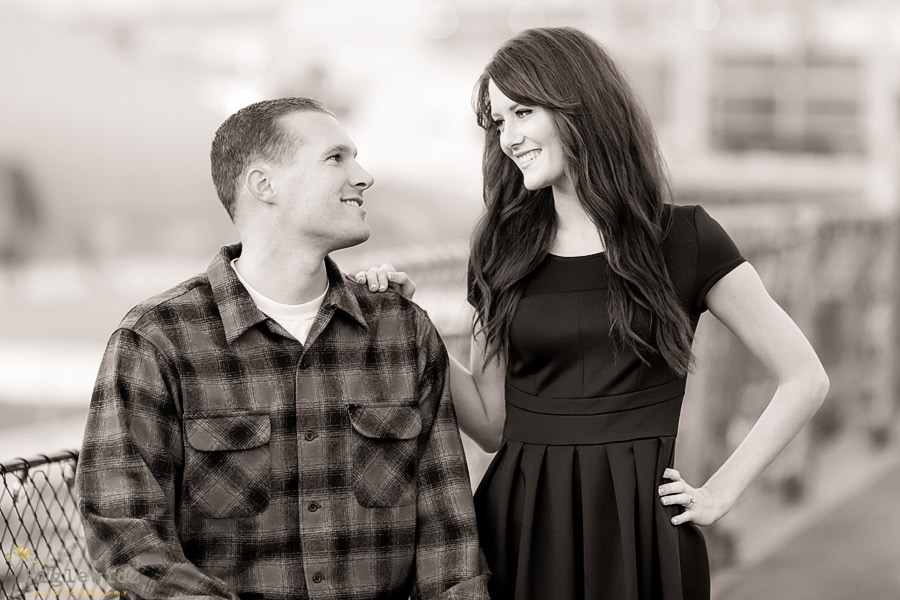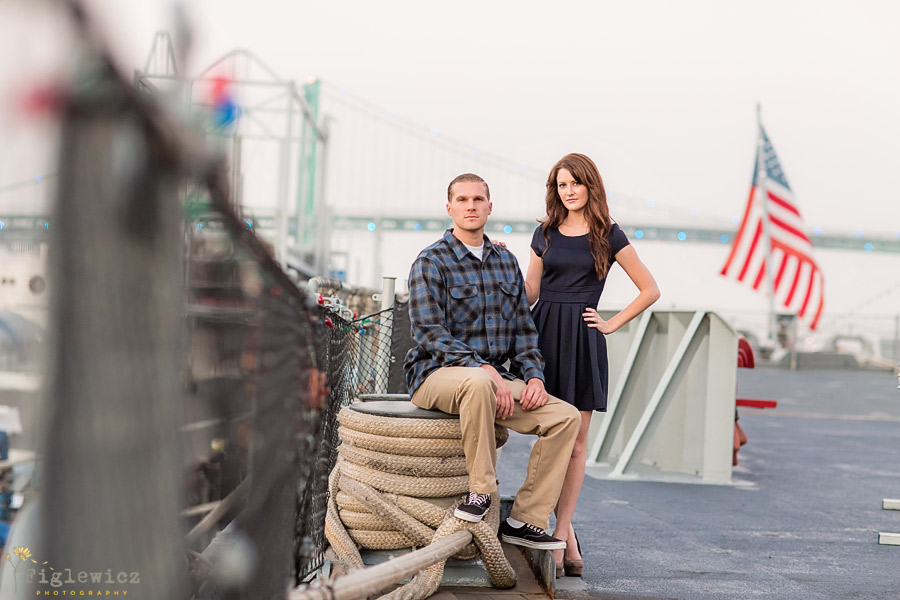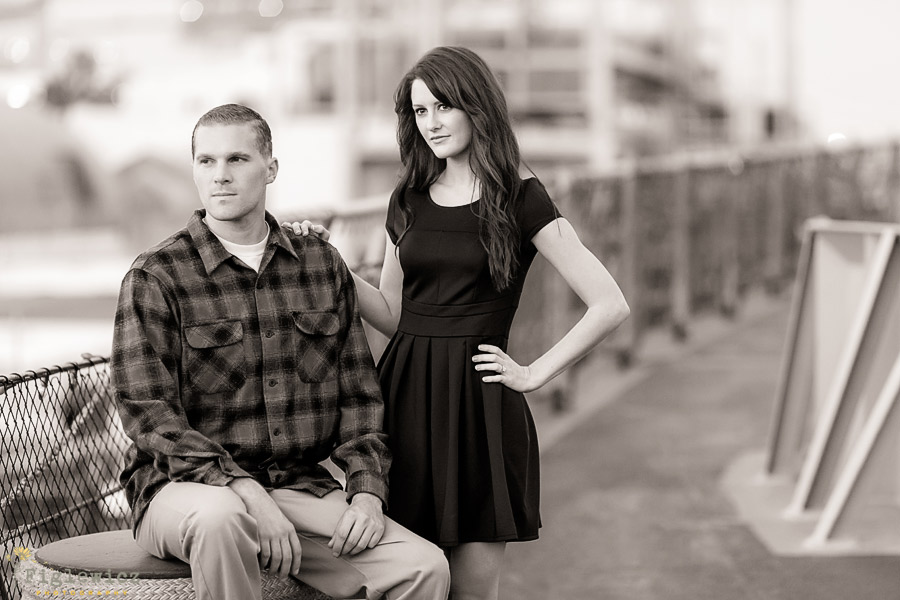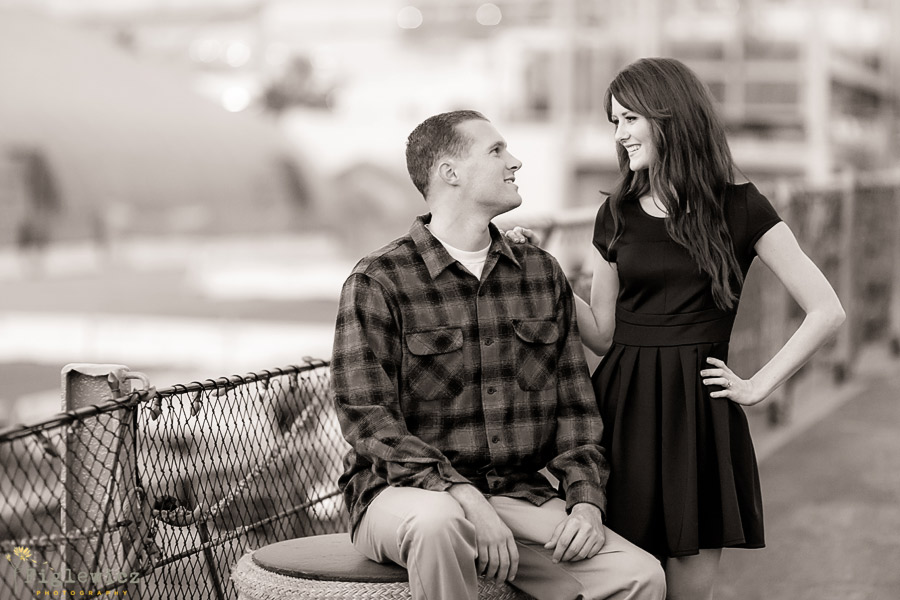 January 12th is coming up quick!  We can't wait for your wedding and we REALLY can't wait for you two to just be married!  There is a lot of fun in store for you two!