Lydia and Ryan's Redondo Beach Historic Library wedding was everything they dreamed it would be. Stacee's pictures are beautiful and we can't wait to share these photos with the world! Let's hear this newlywed's story from the beginning…
"Let us take you back in time to fall of 2008 when Ryan was beginning graduate school at USC and Lydia was finishing up her last year at UCLA (opposites attract?). It was a Tuesday afternoon when Marcella (Lydia's aunt and Ryan's mom's best friend) called Ryan and invited him to spend a day the following weekend with her brother Mike and his family – "come meet my brother and his family, if you ever need a home cooked meal, etc. They are good people and I want to introduce you." Ryan agreed. Lydia heard a similar story…"Lydia, my best friend's son just moved to Los Angeles from Santa Barbara, and is in an engineering program at USC and has no friends, so he's going to join us this weekend. Maybe you can take him out sometime?" Needless to say, Lydia was thrilled (hmmm, engineer with no friends…the guy sounds like a blast). They ended up spending the day together at an art show and having an absolute blast. Apparently this niece of Marcella's was gorgeous, and Ryan wasn't nearly as bad as he sounded (turns out he had friends!)…We ended up hanging out over the next four years as friends and in October 2012 the timing was right and the rest is history."
The proposal happened in Washington at this couple's favorite hotel. Ryan planned a weekend at the Adrift Hotel and told Lydia the hotel only had "the fancy beach front rooms left so they had to stay in one of those…bummer." After a long run, lunch on the beach, and a round of mini golf Ryan insisted they have a happy hour drink on the beach. They headed down to a spot on the beach and after a toast to a great weekend Ryan proposed to Lydia! They celebrated with a bottle of champagne on the deck and a great dinner at The Pickled Fish.
Lydia and Ryan, thanks for allowing our team to capture your incredible wedding day and we can't wait to see where life takes you!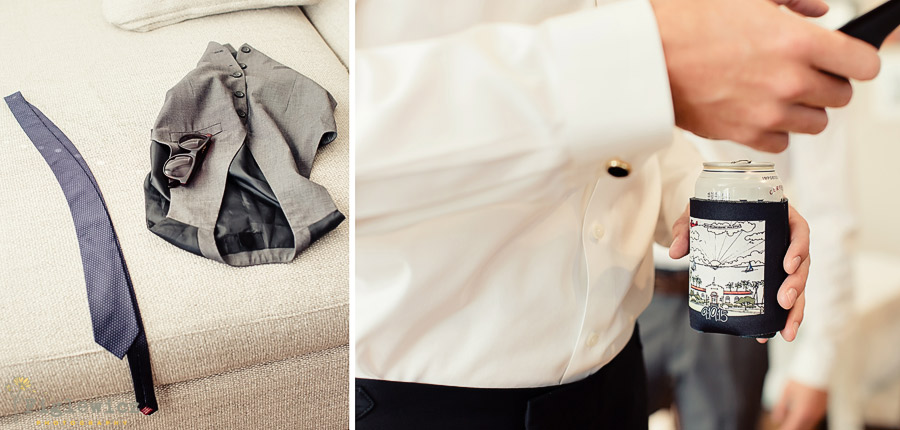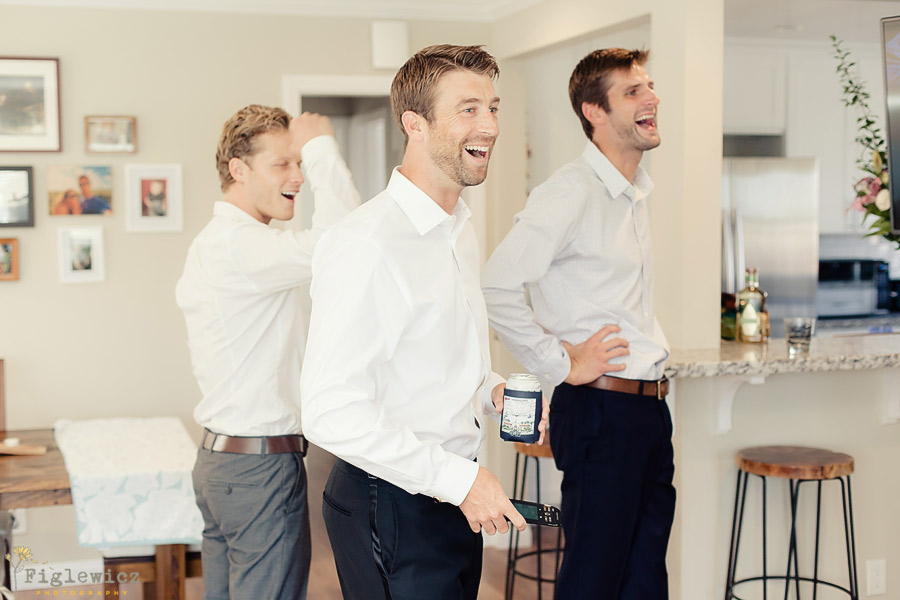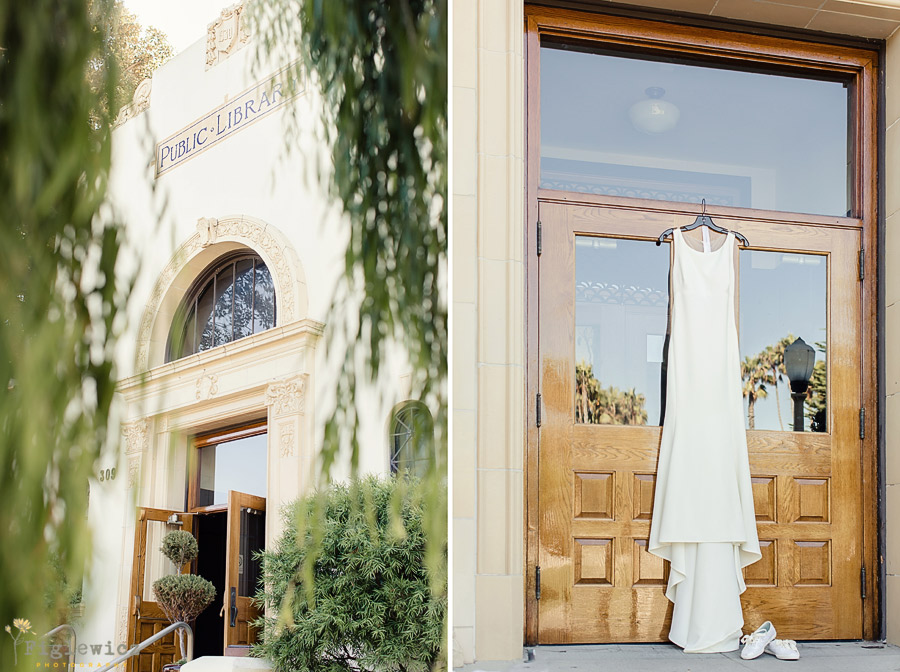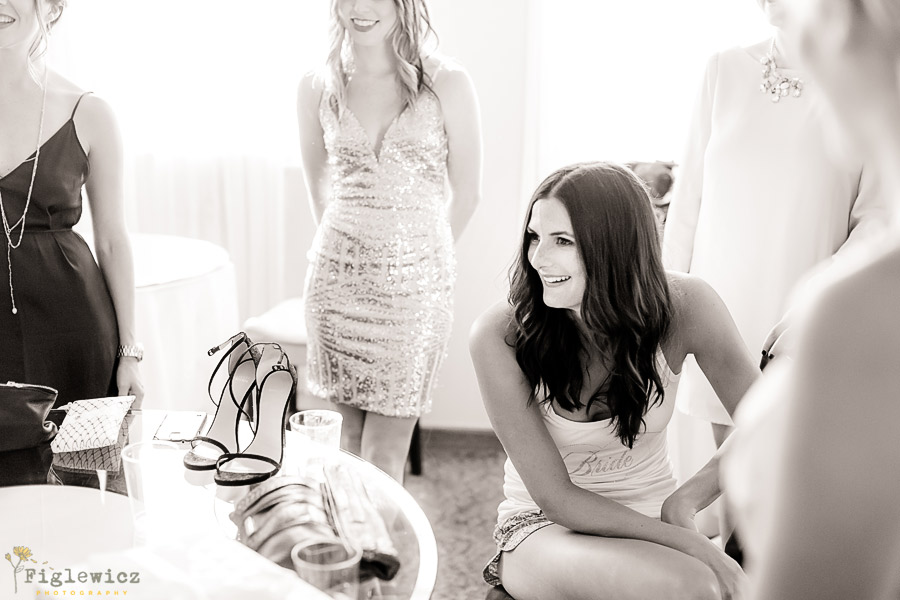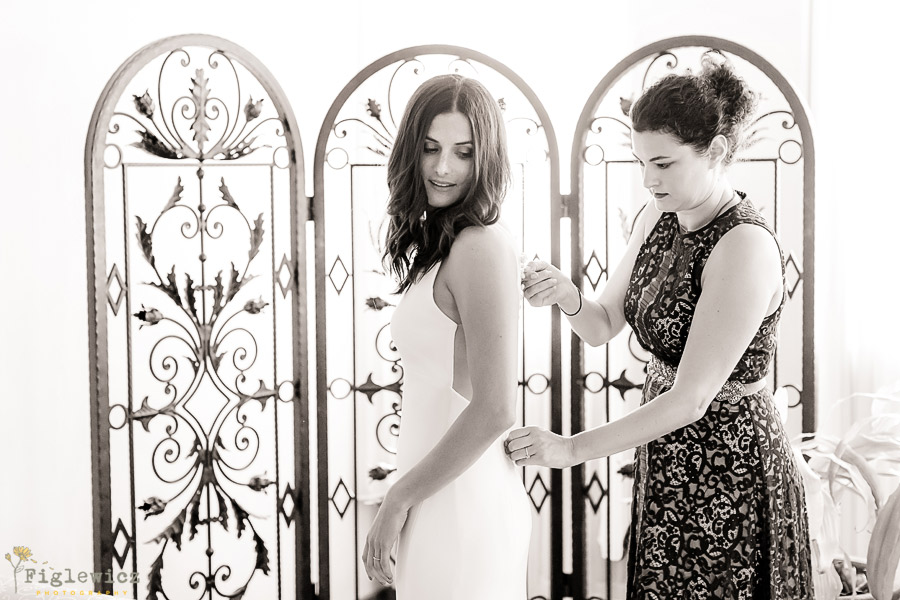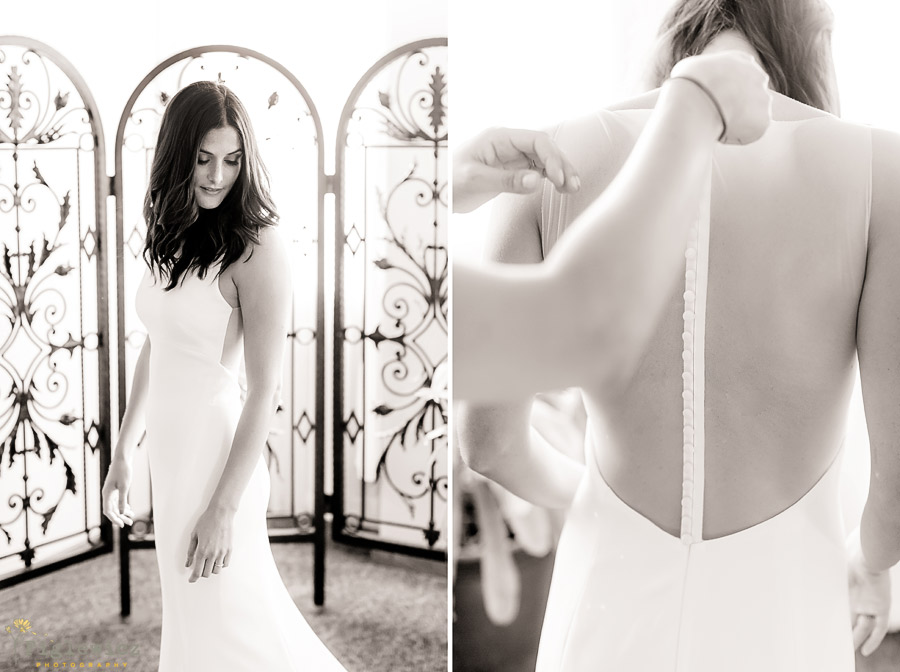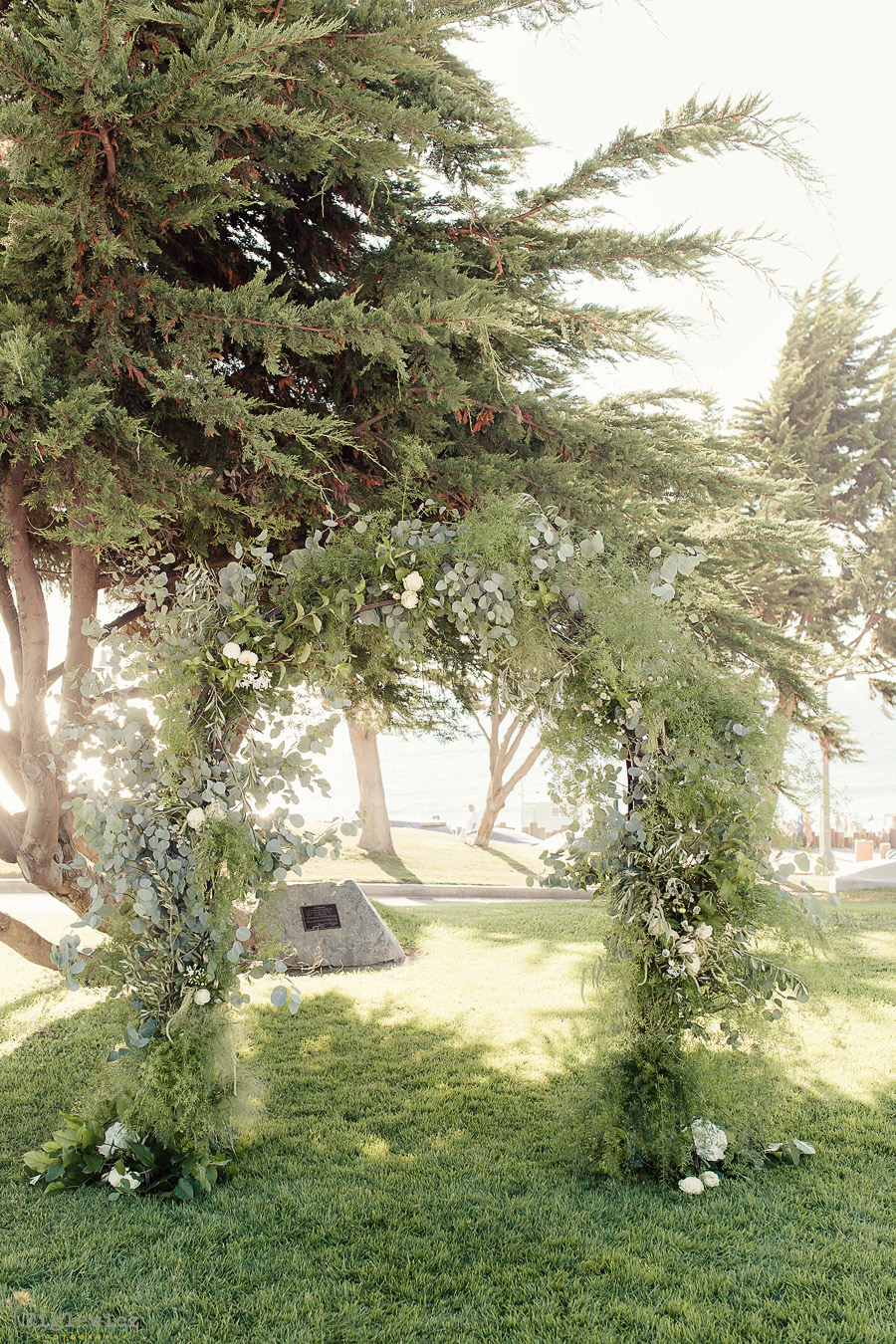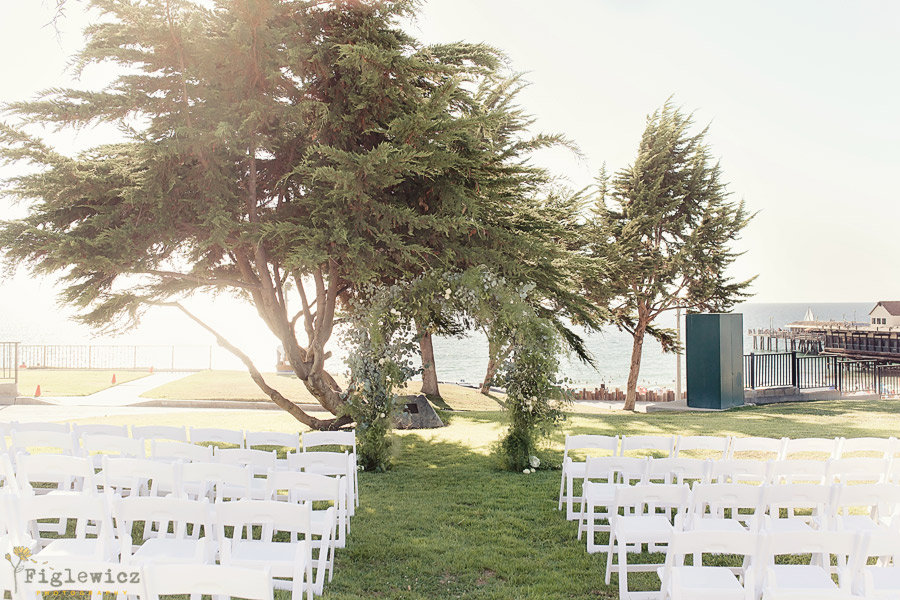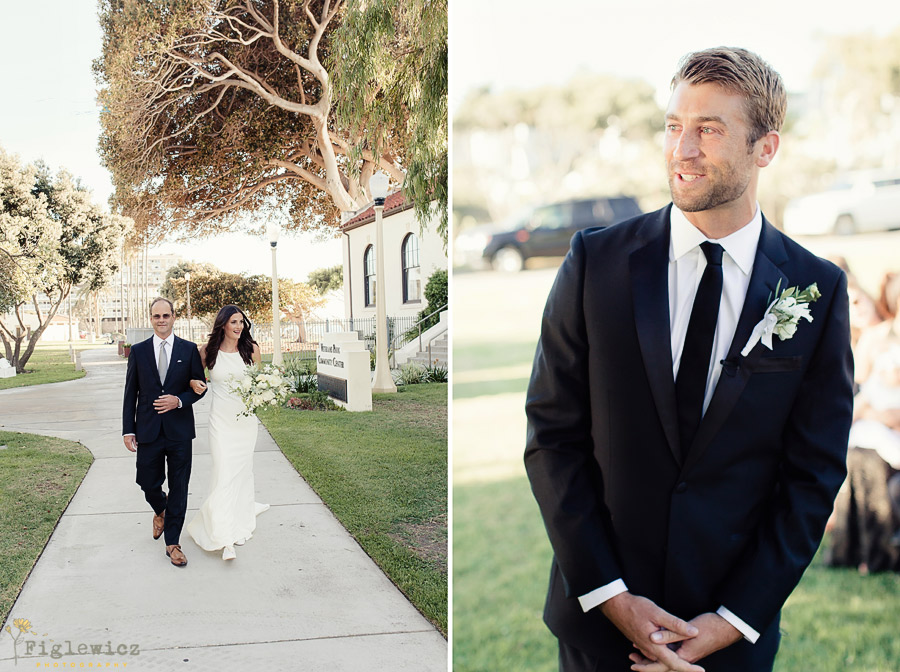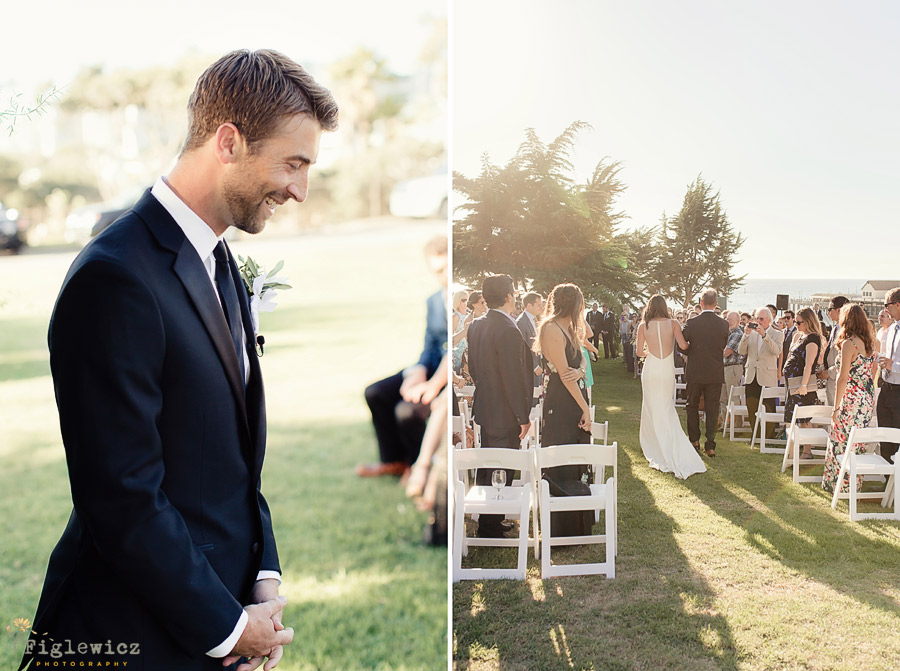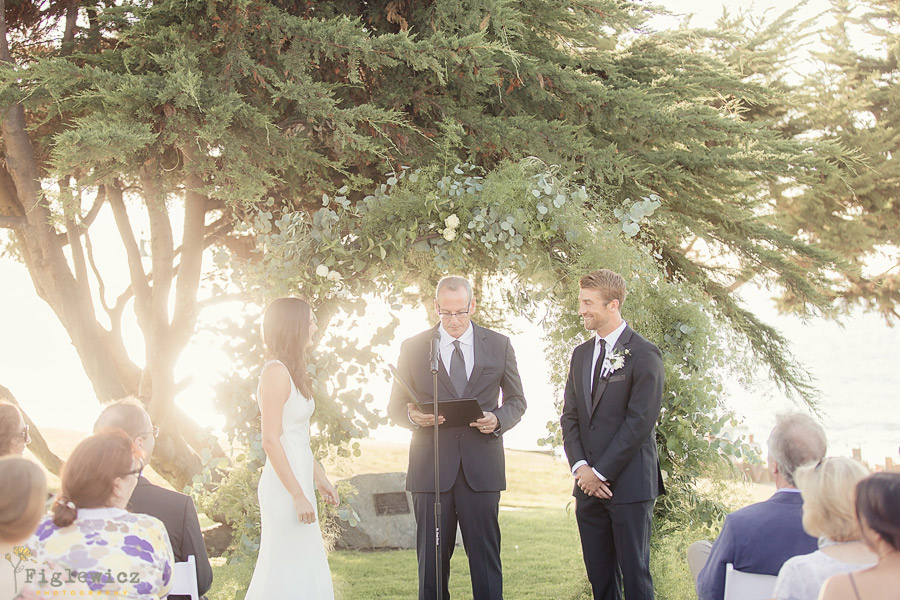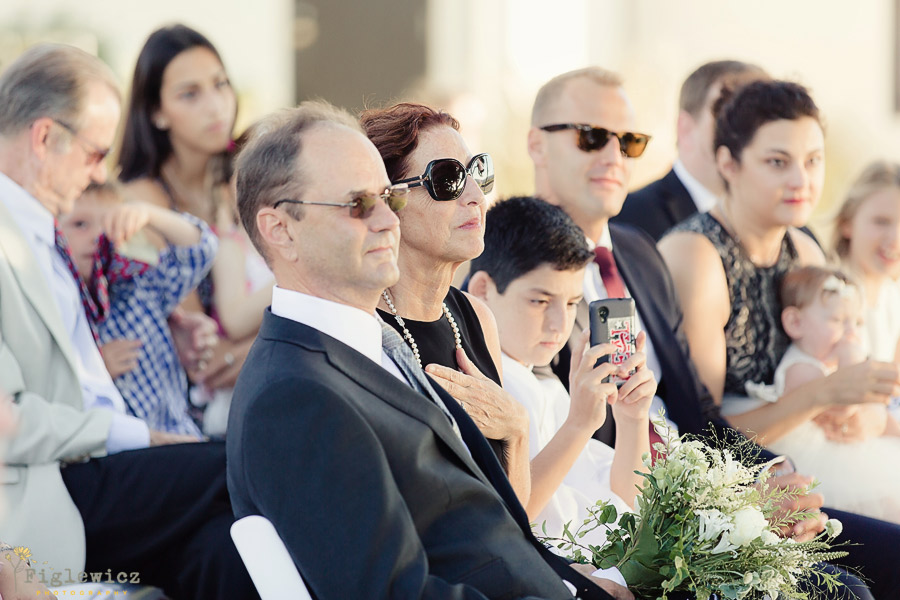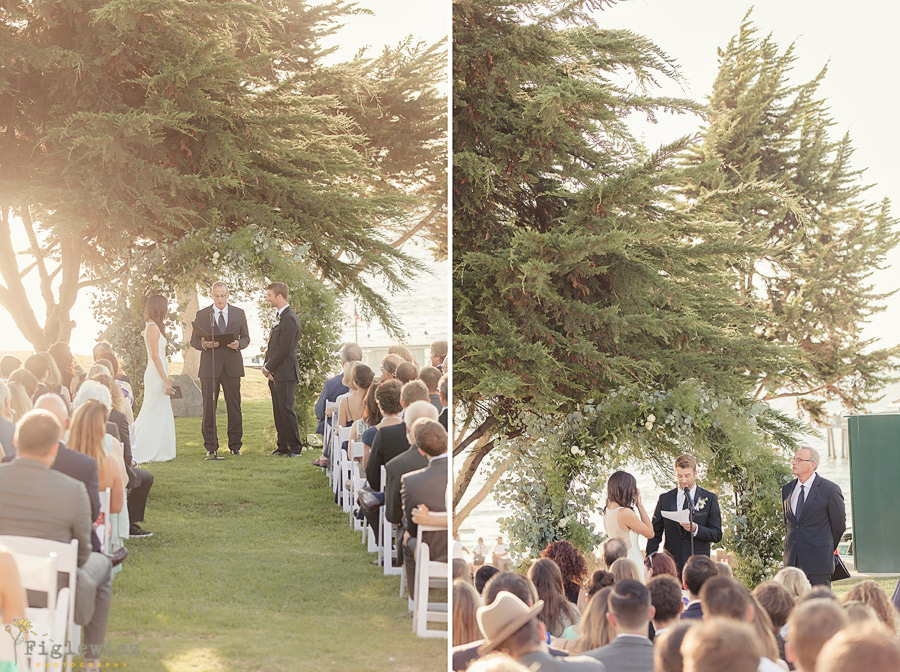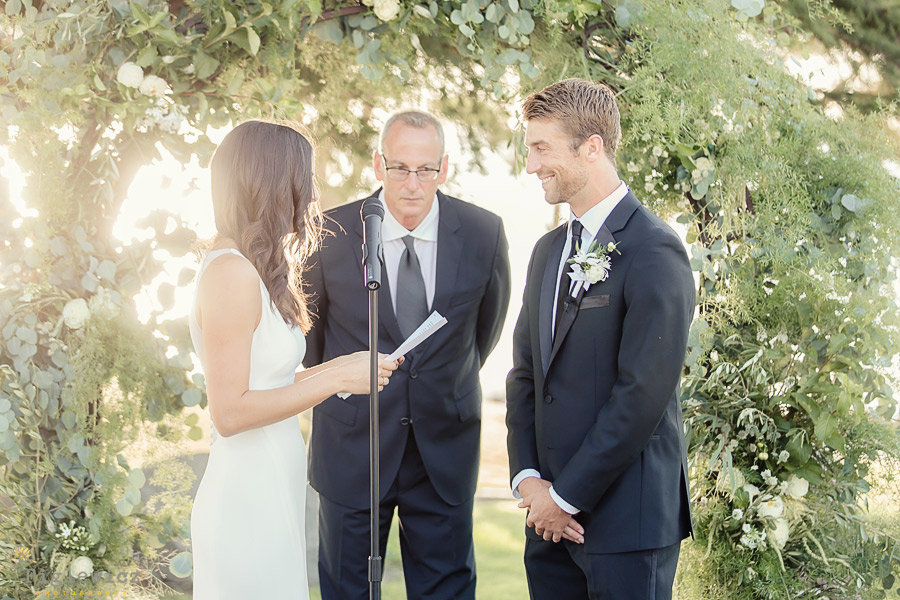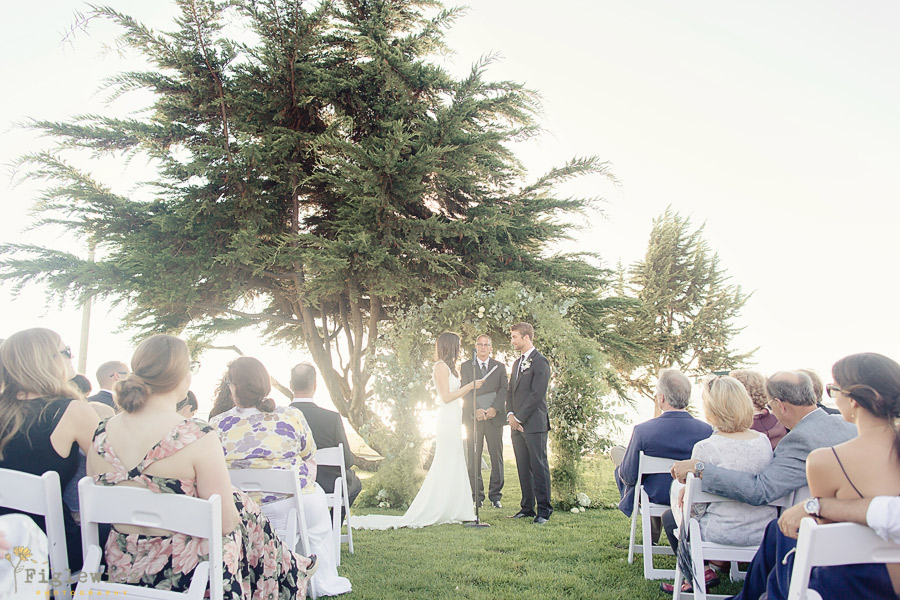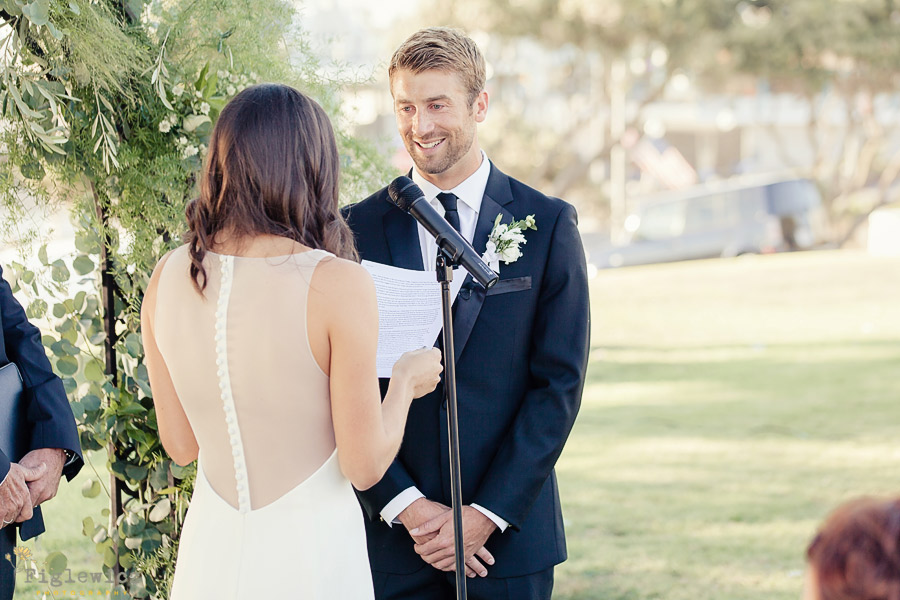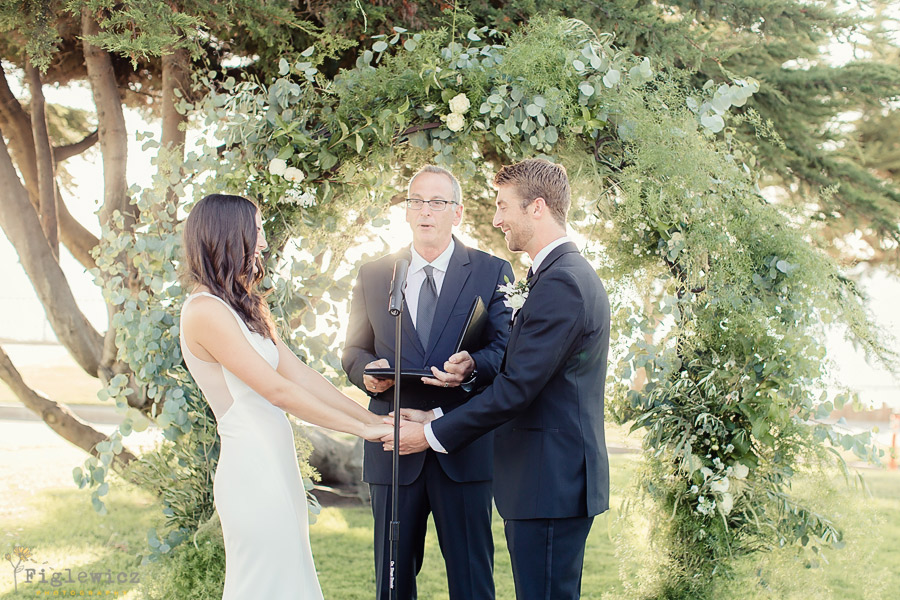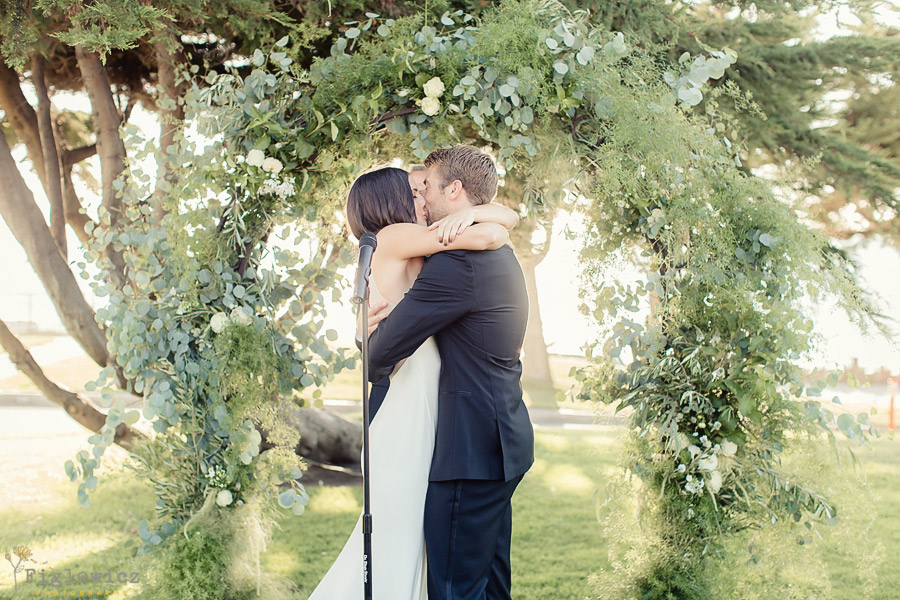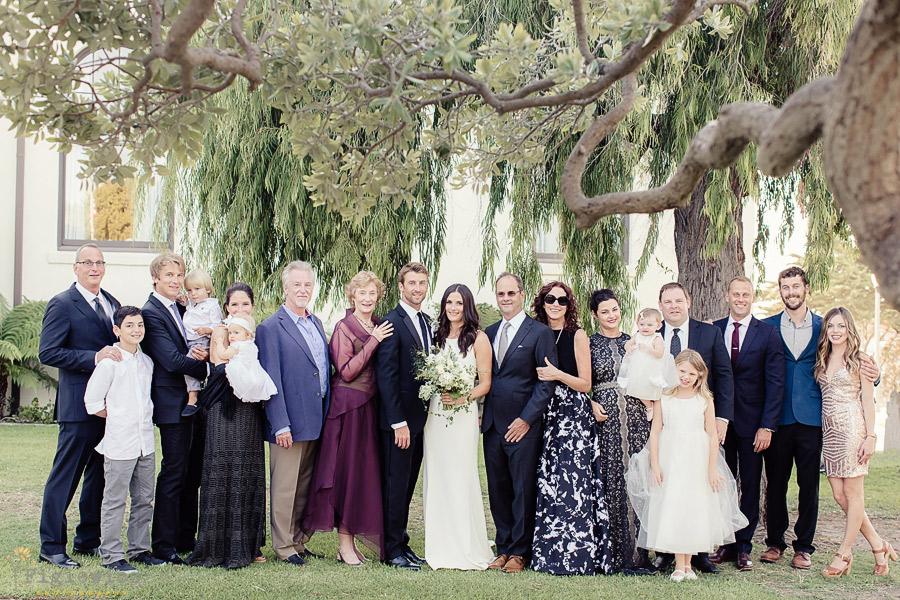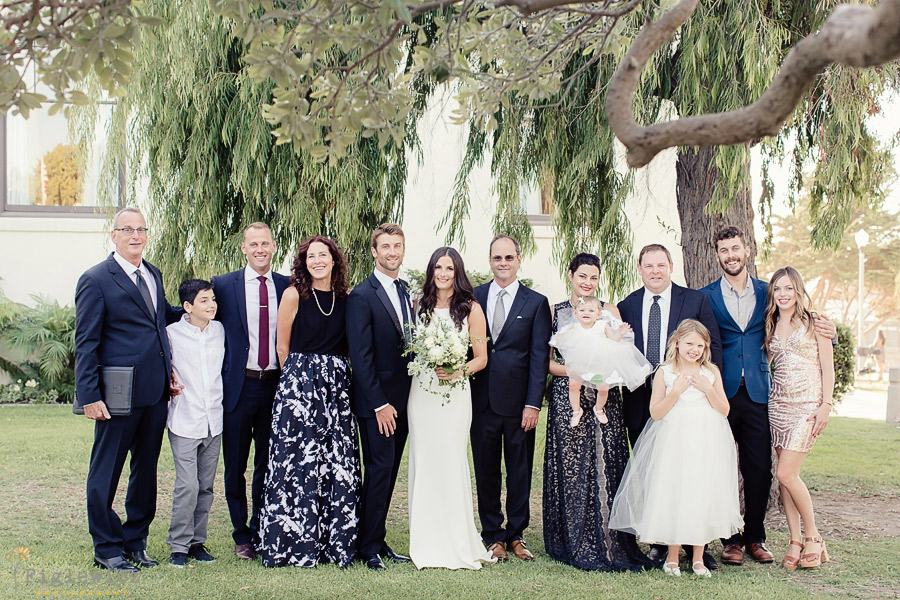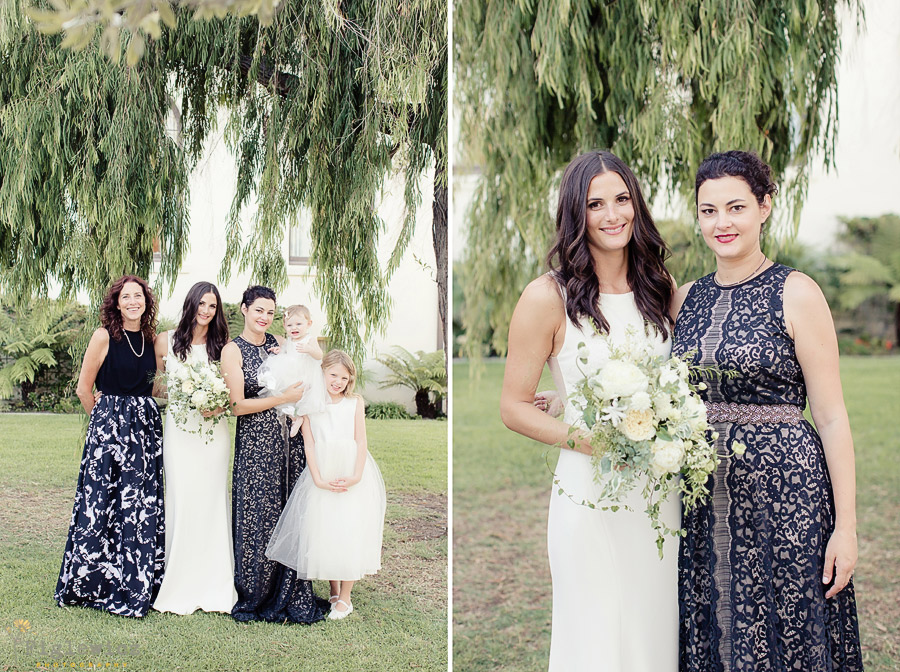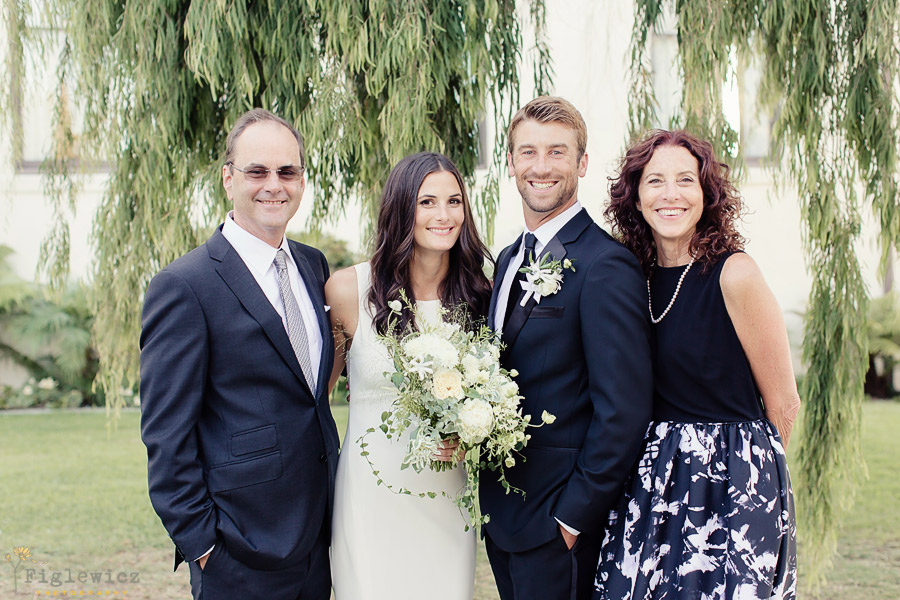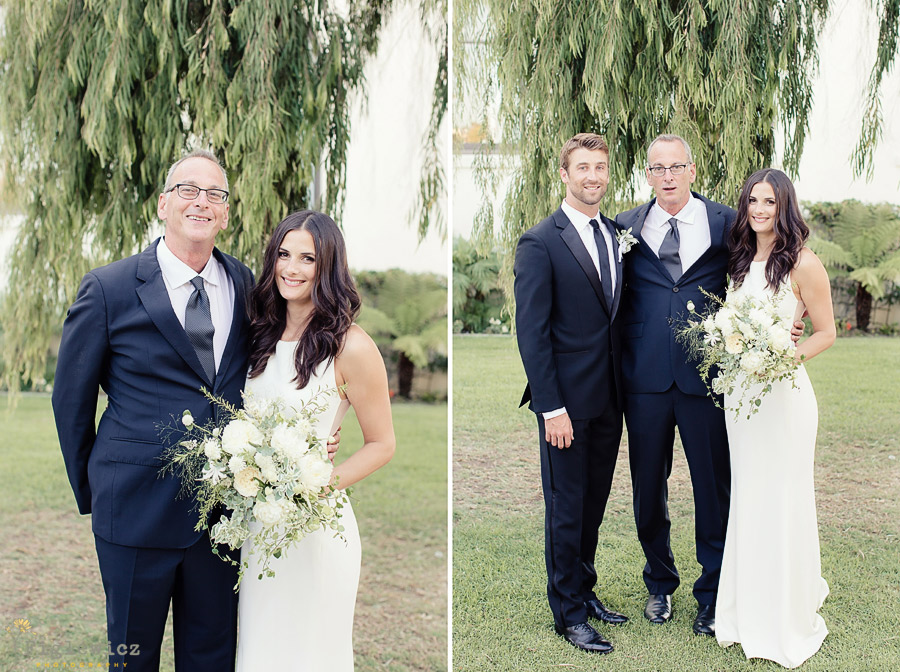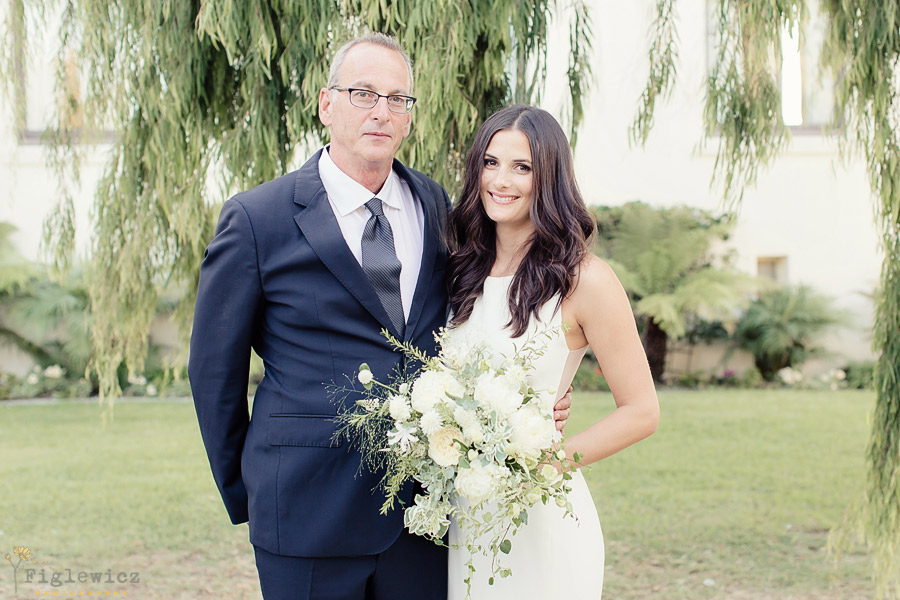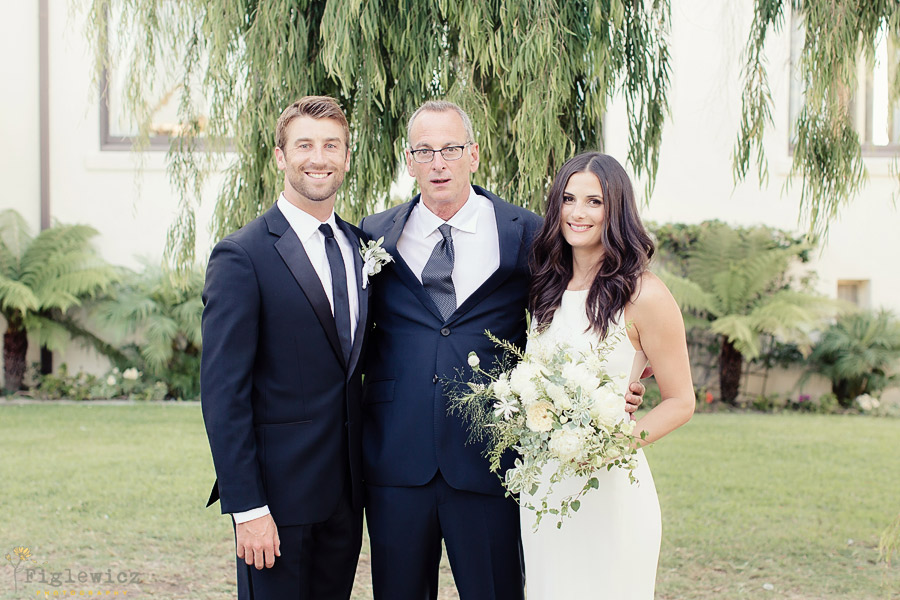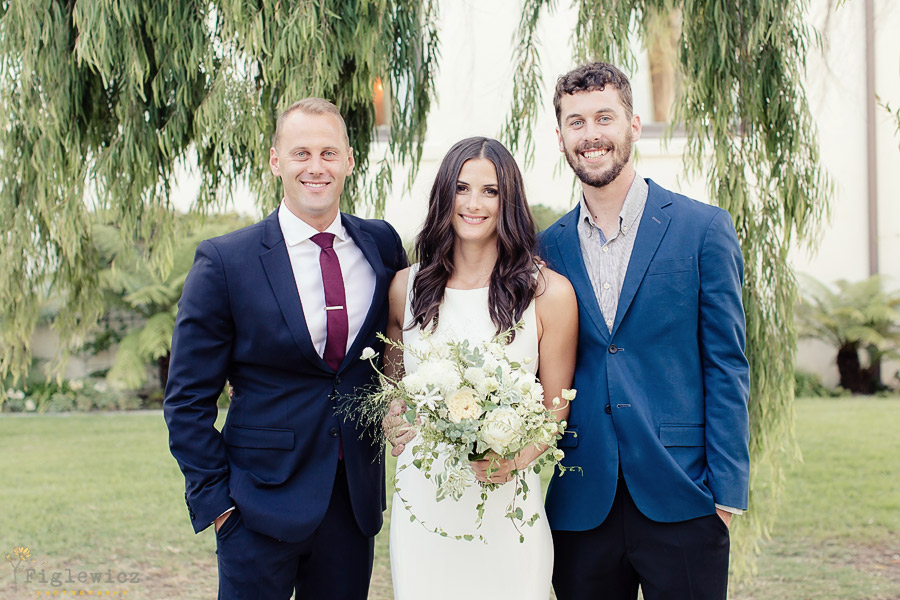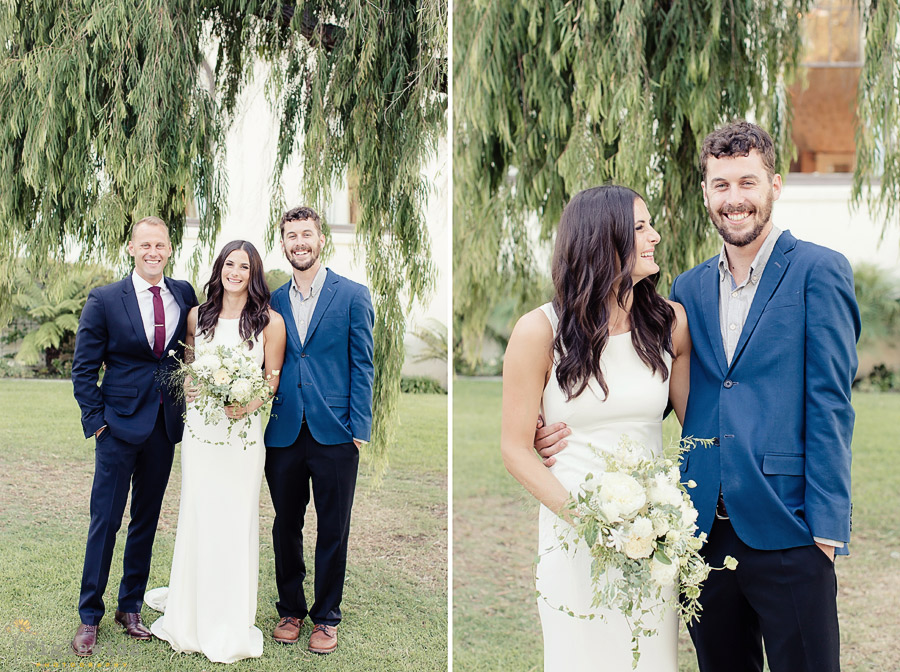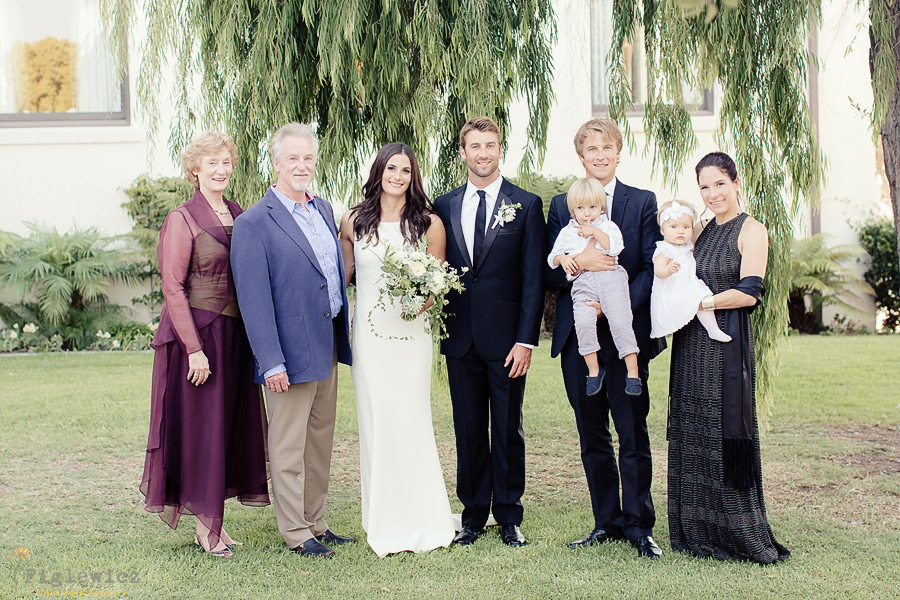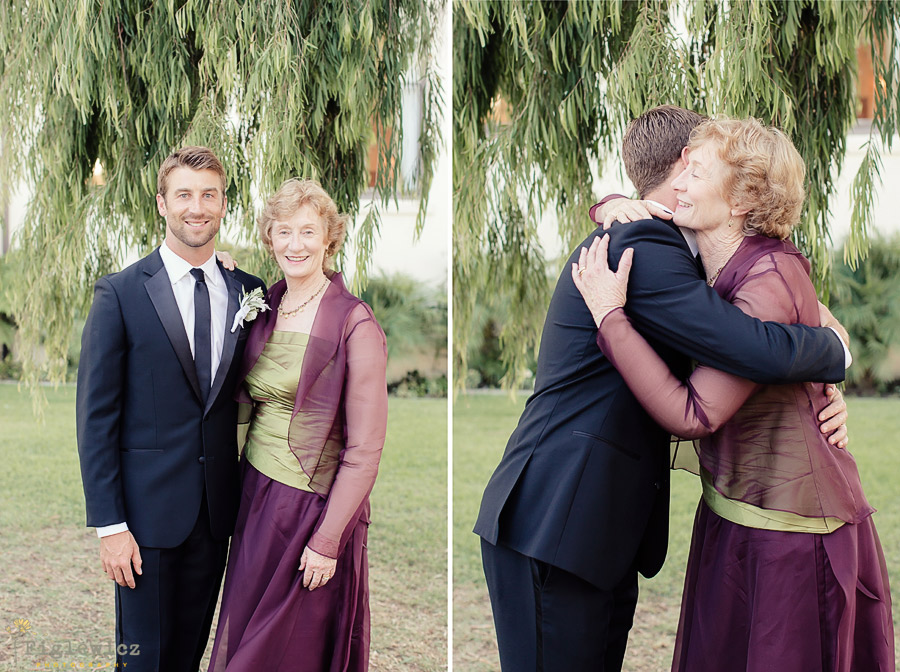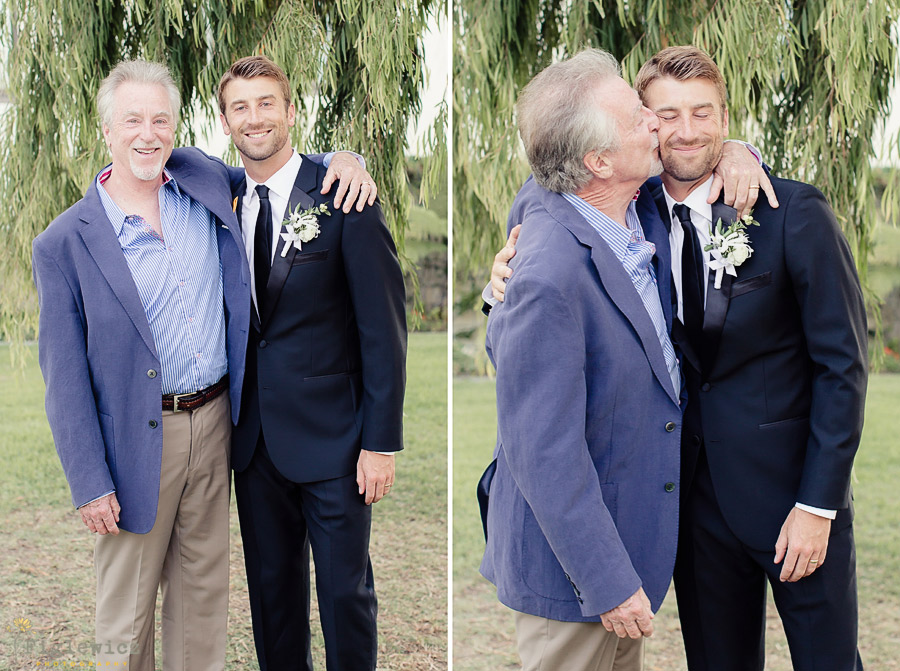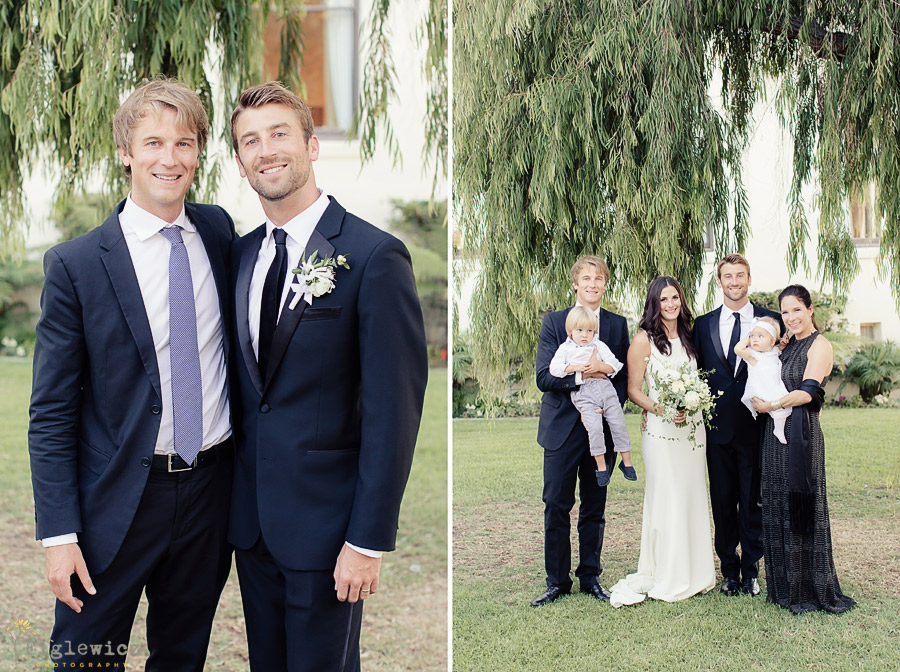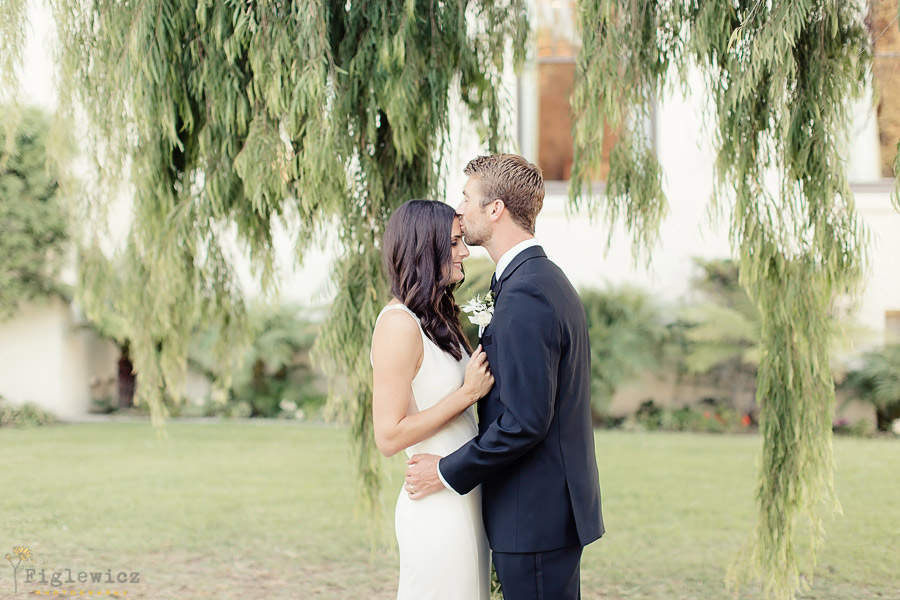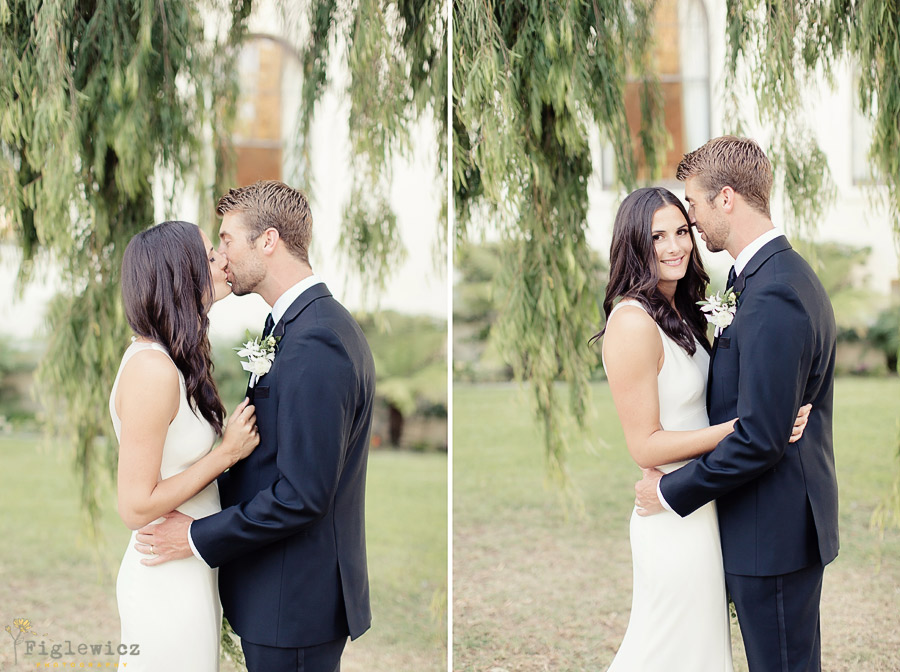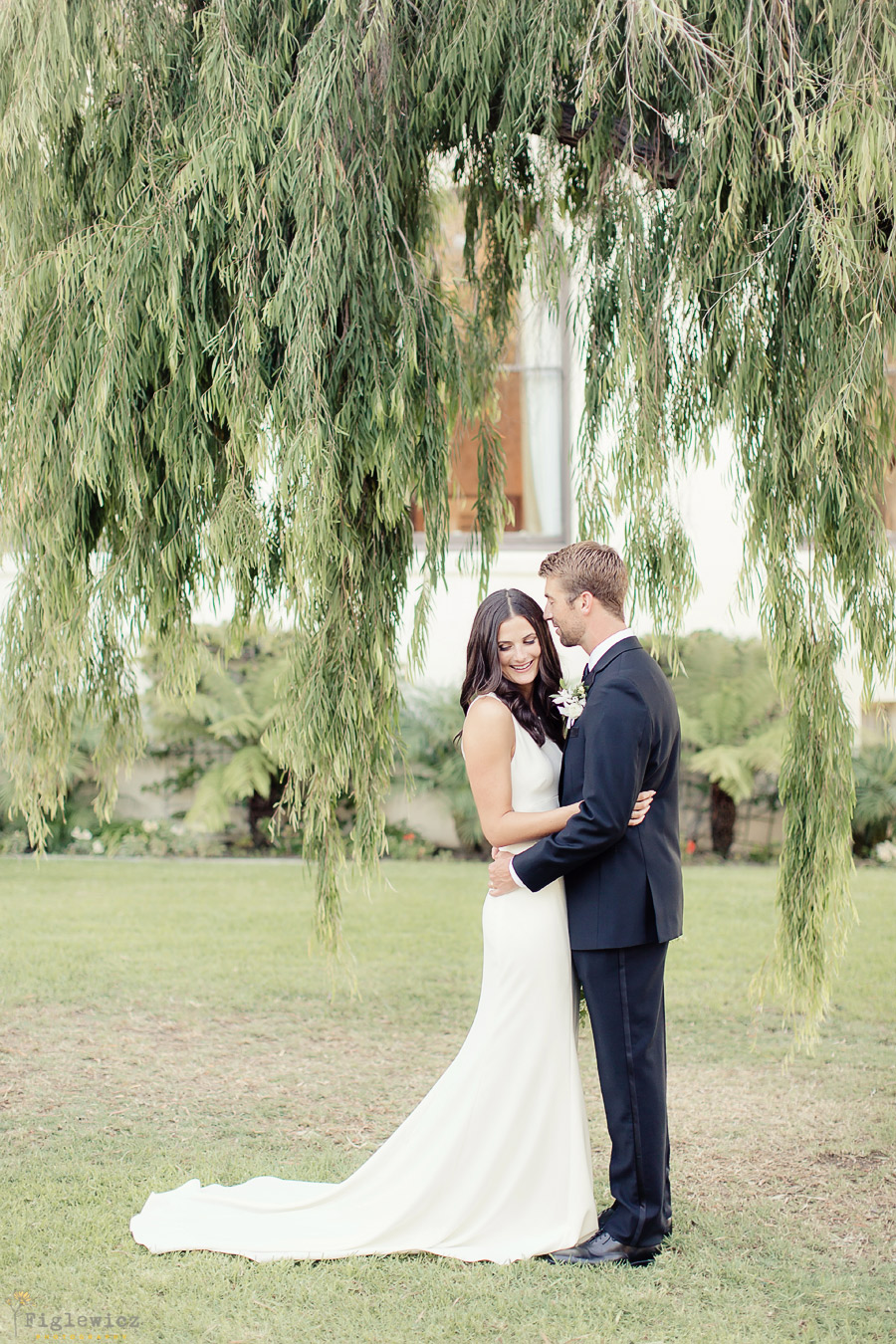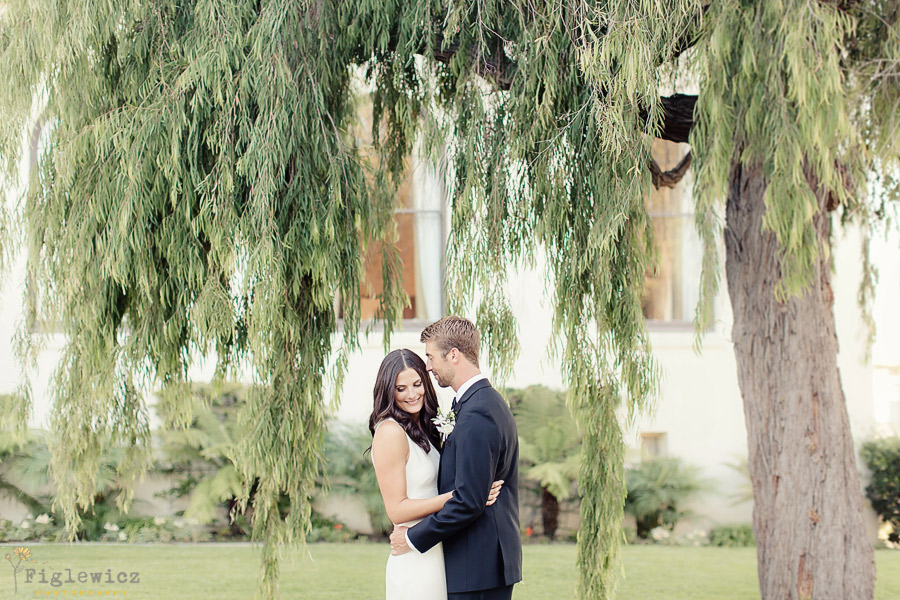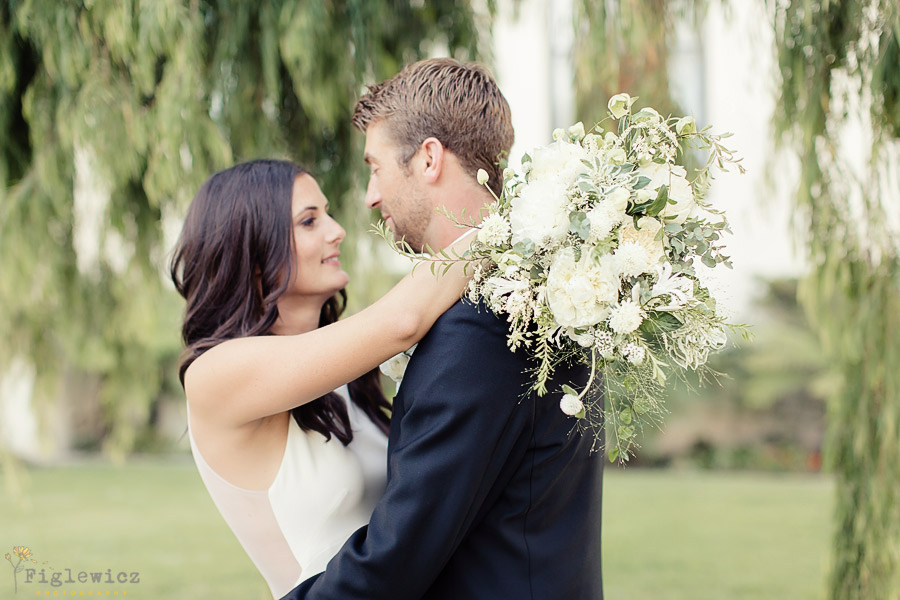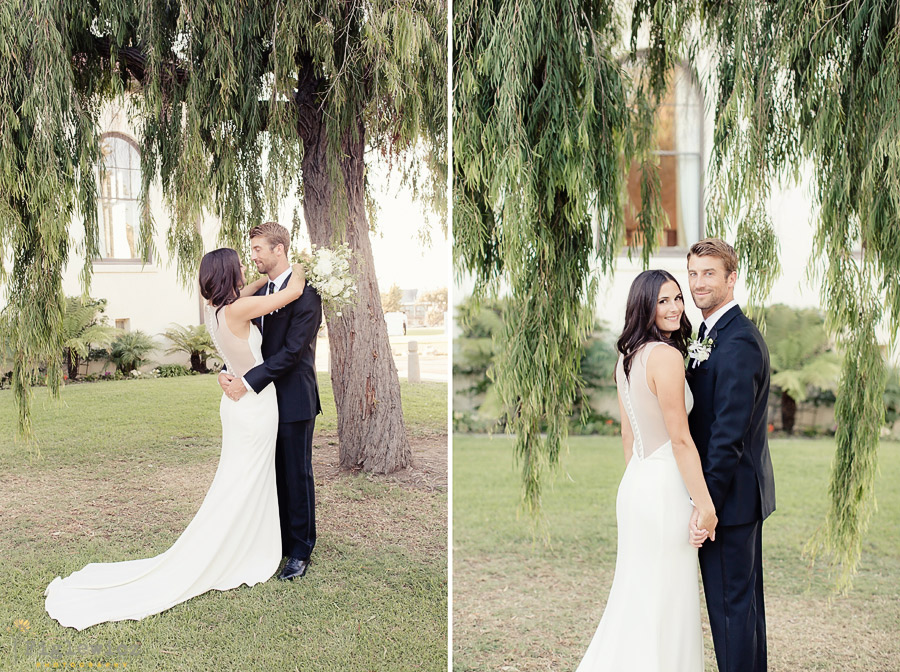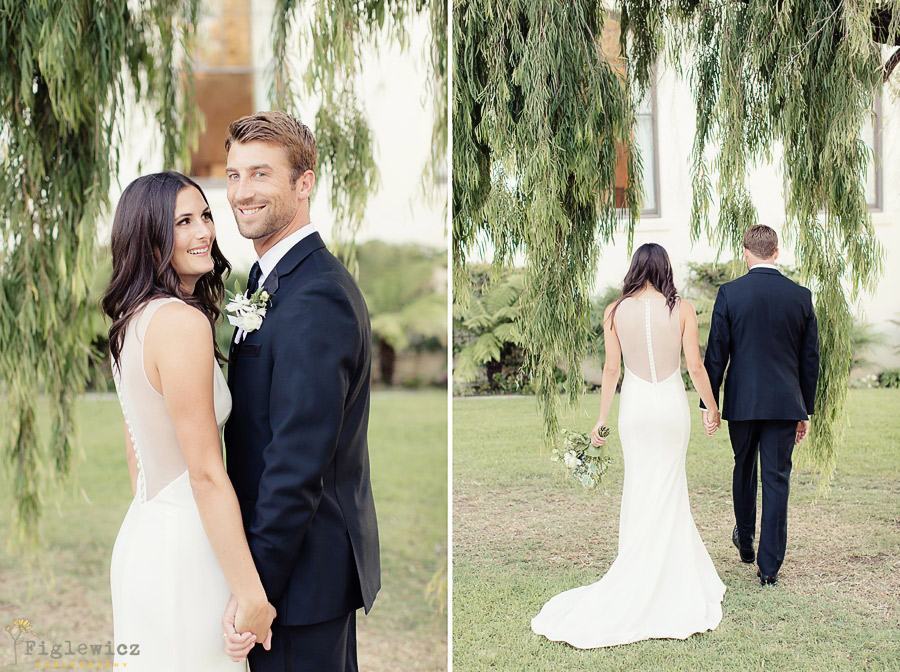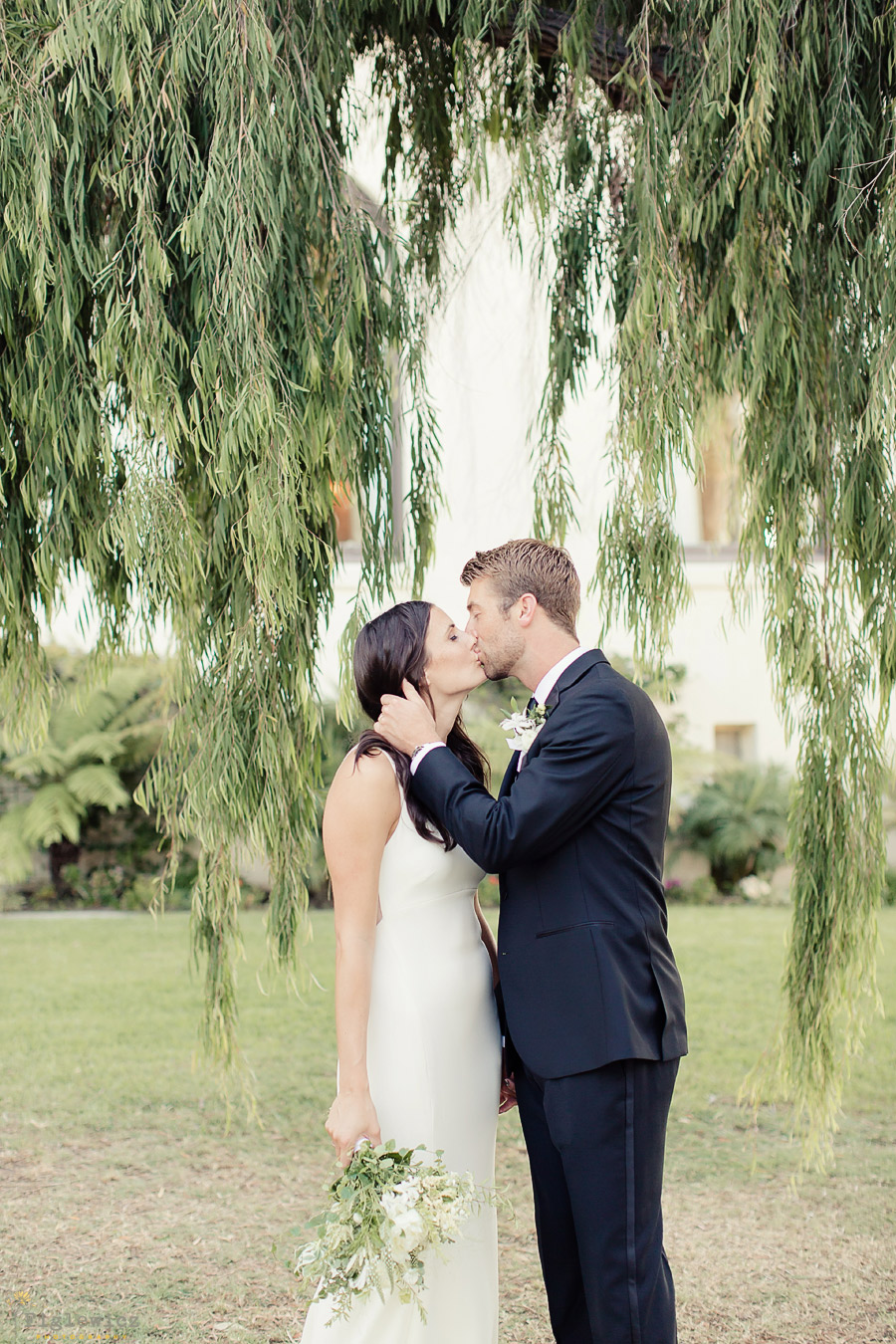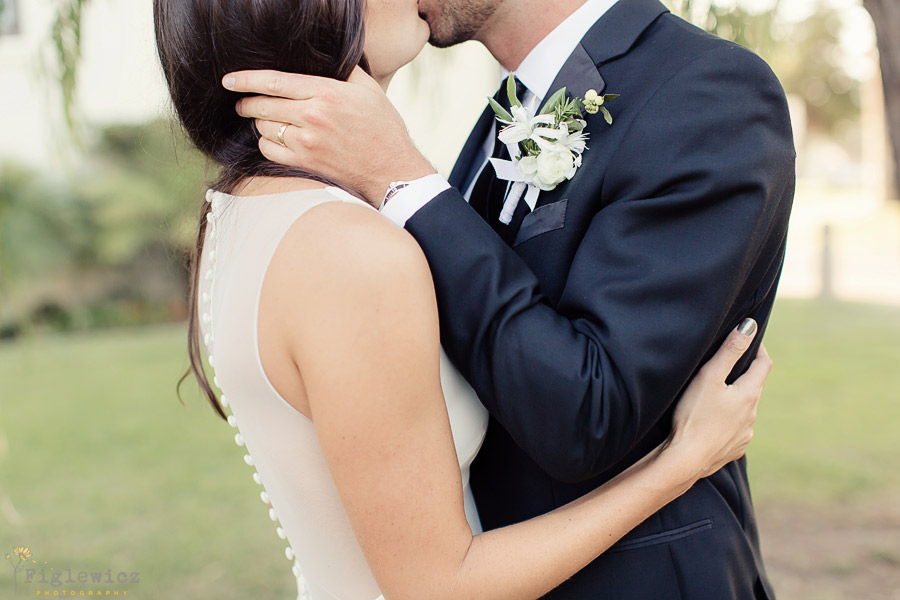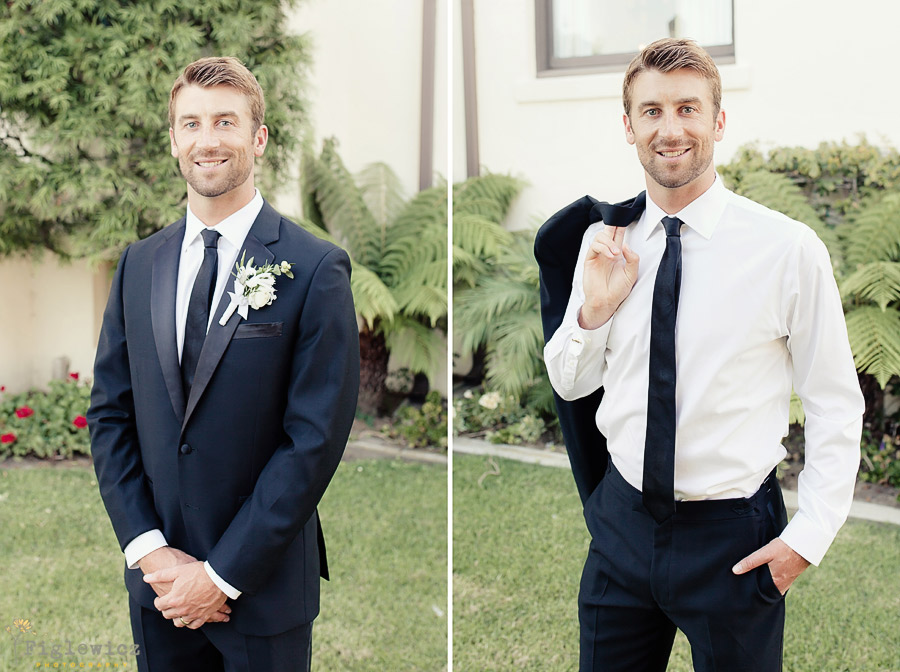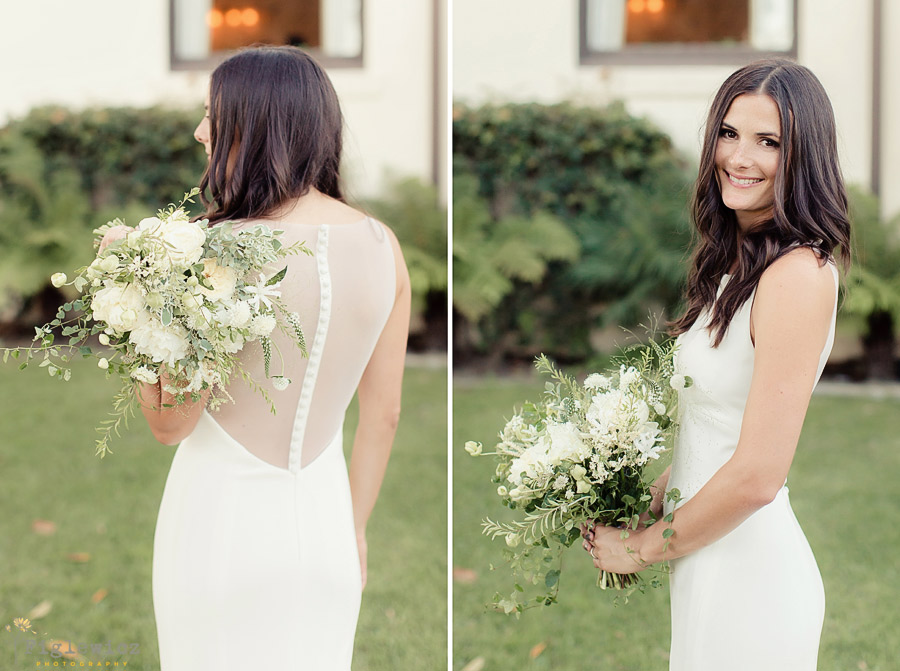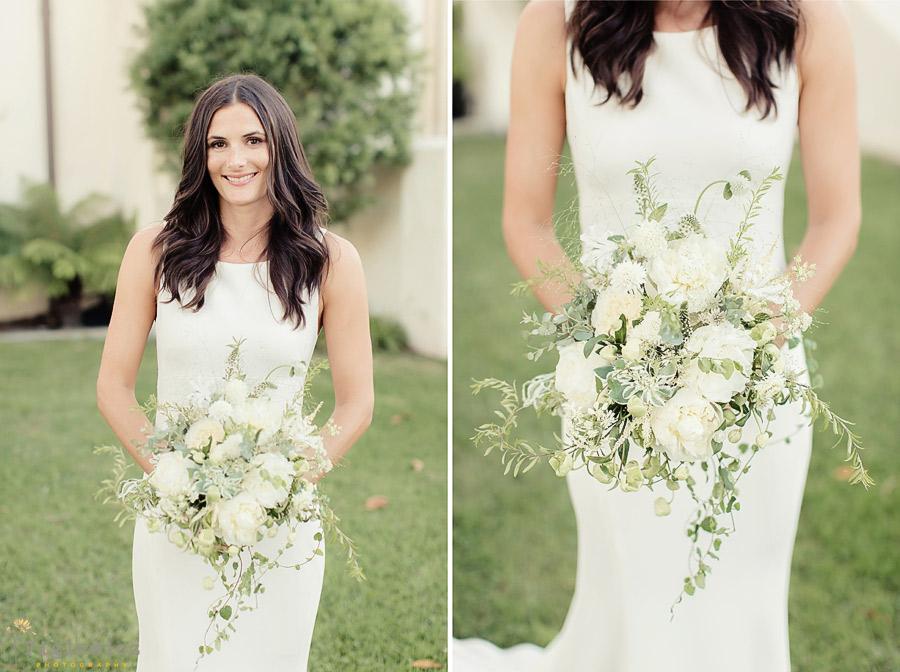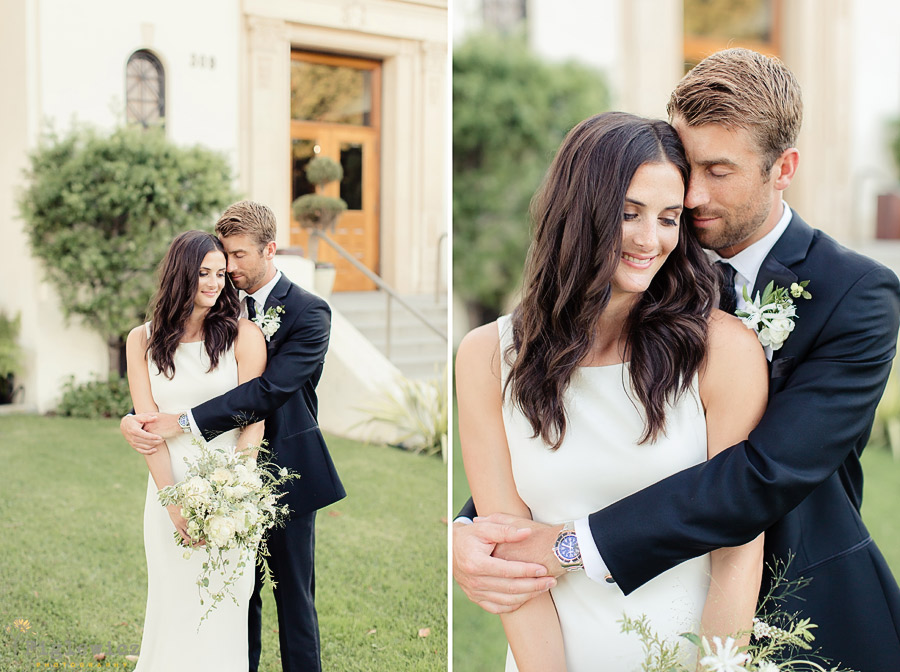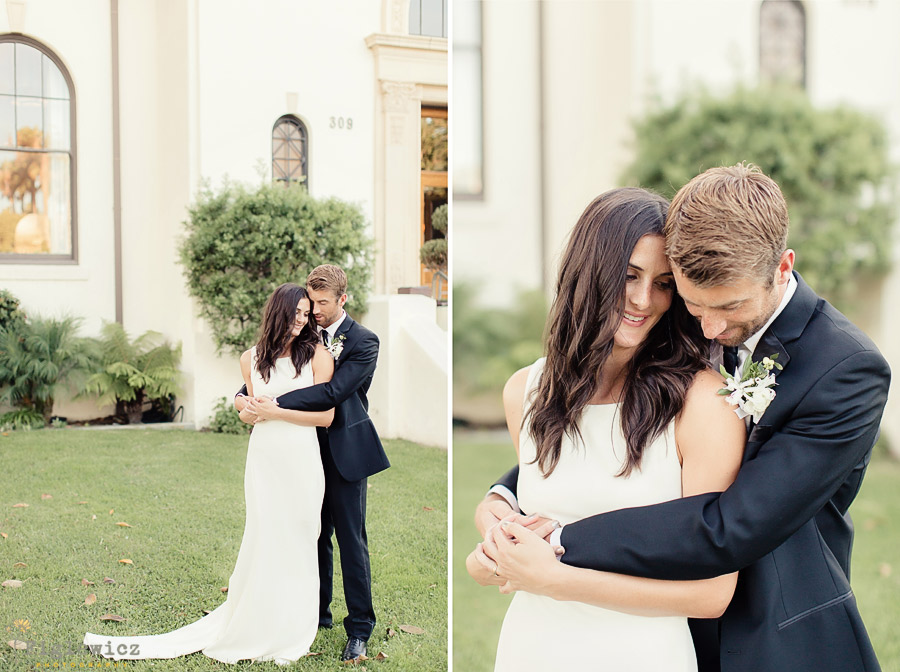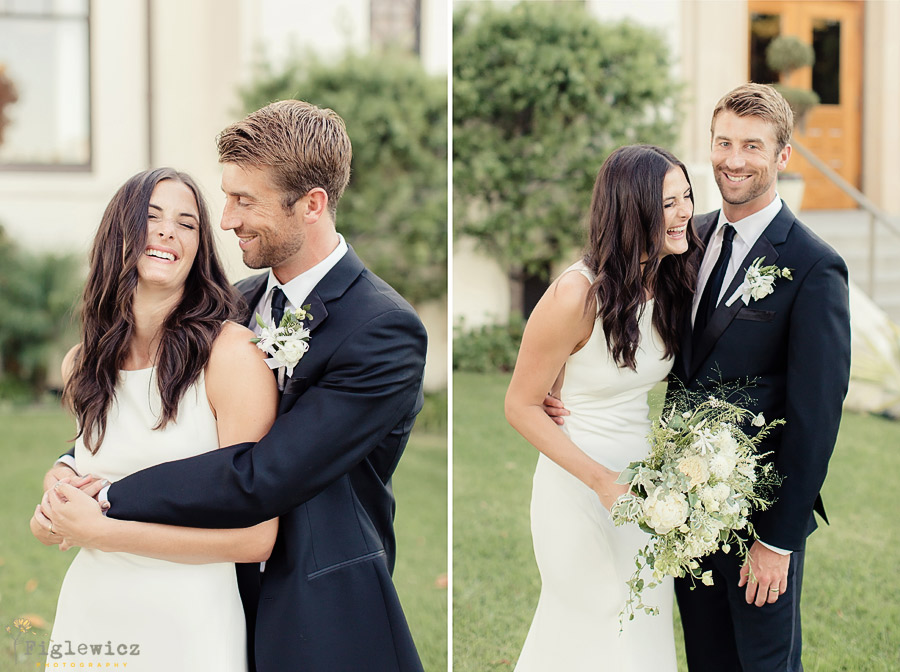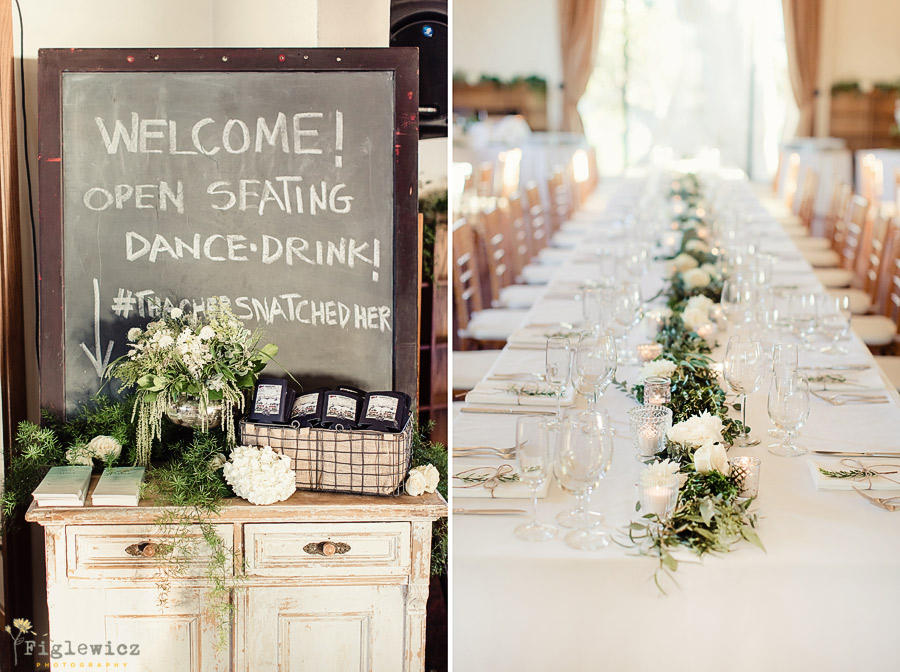 #thachersnatchedher…the perfect wedding hashtag!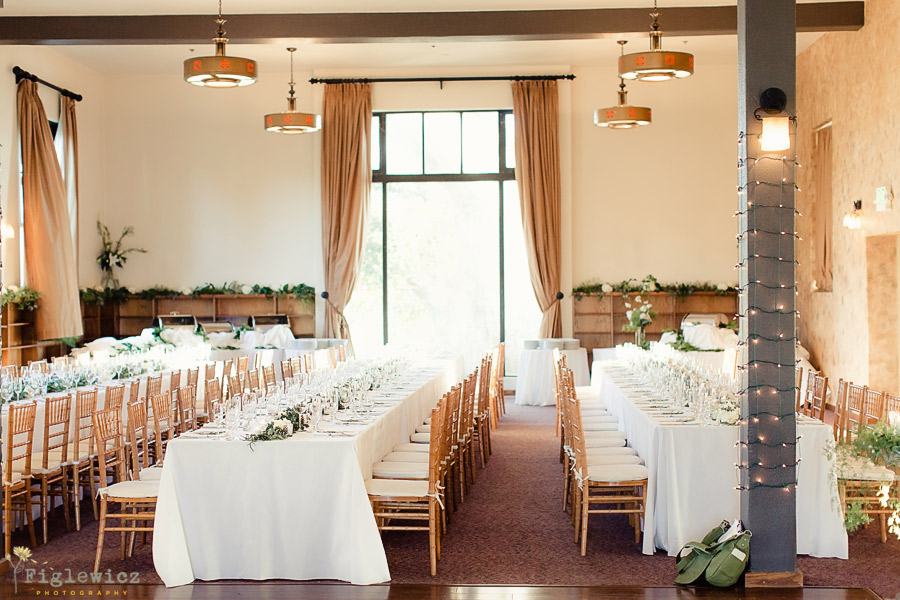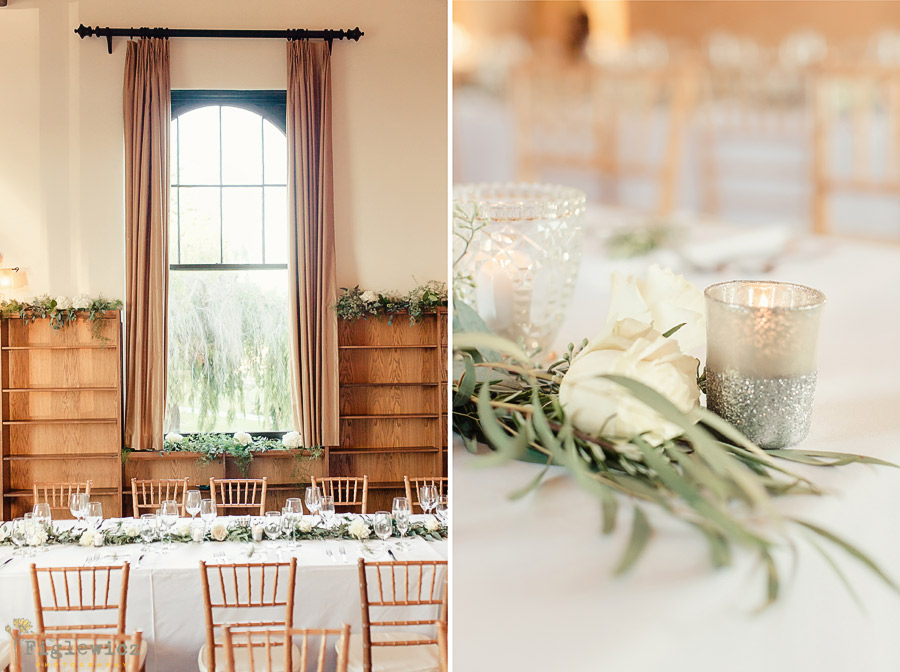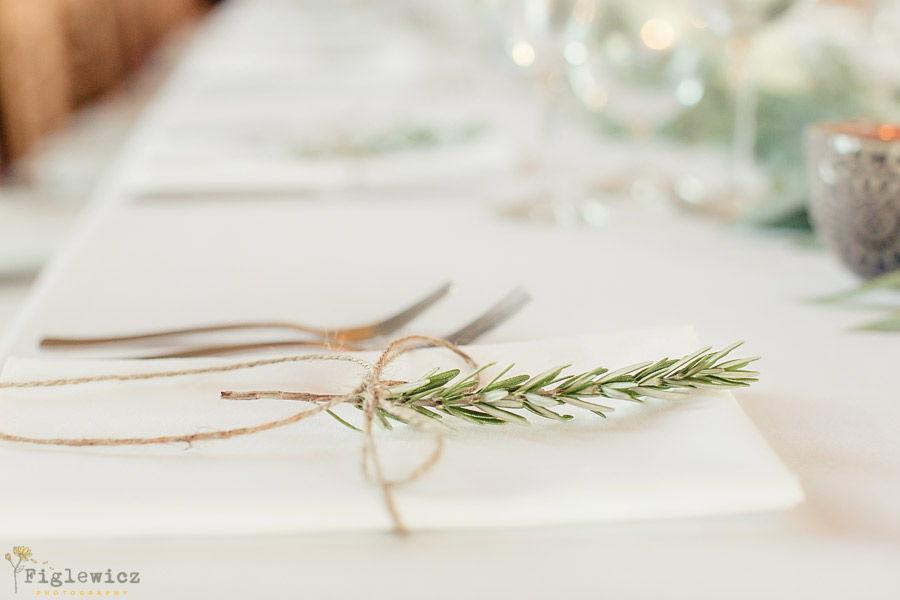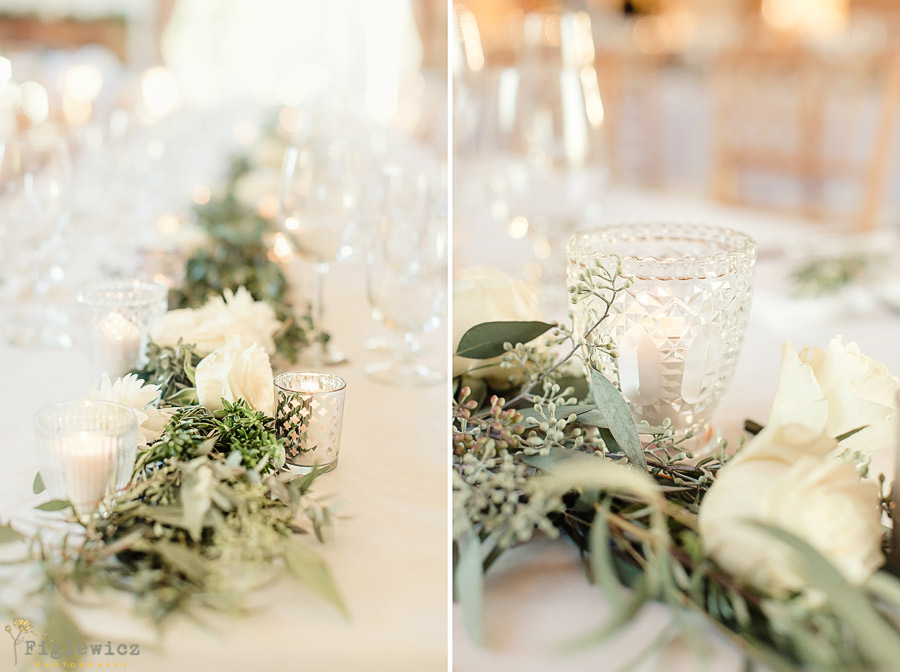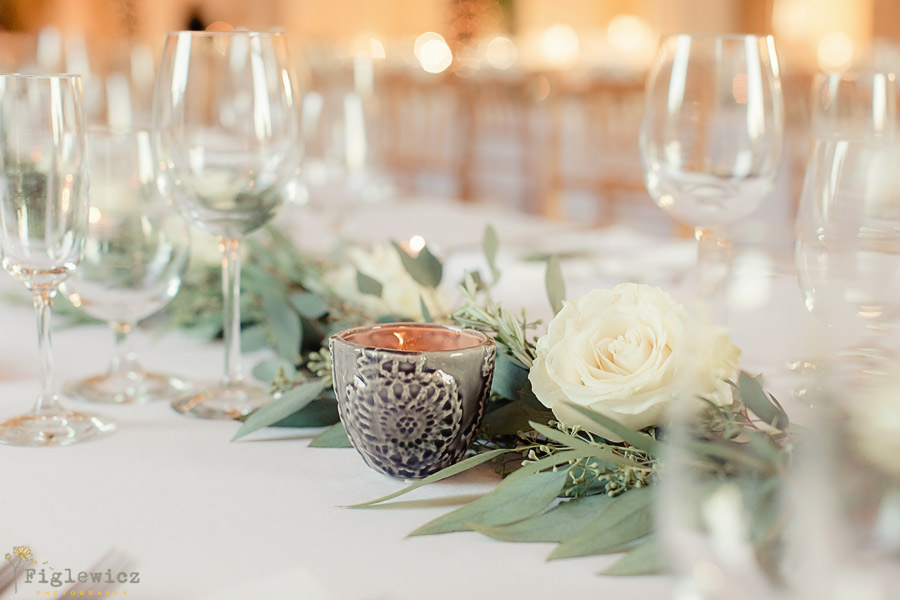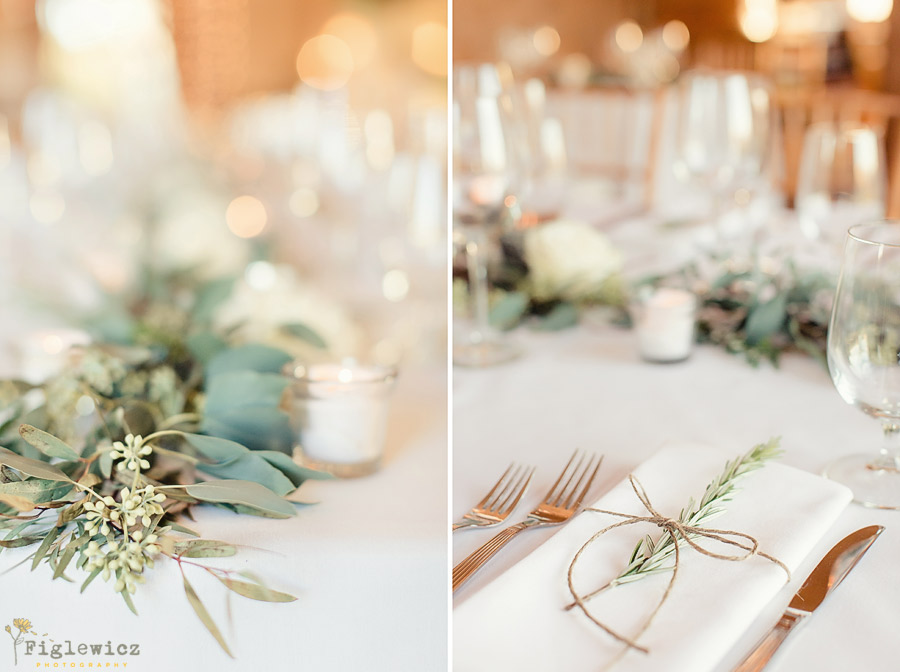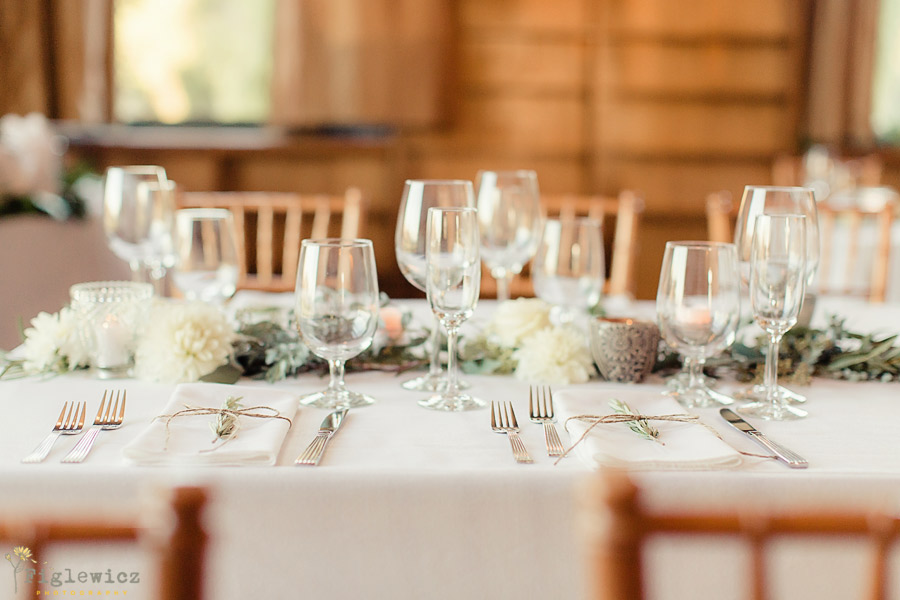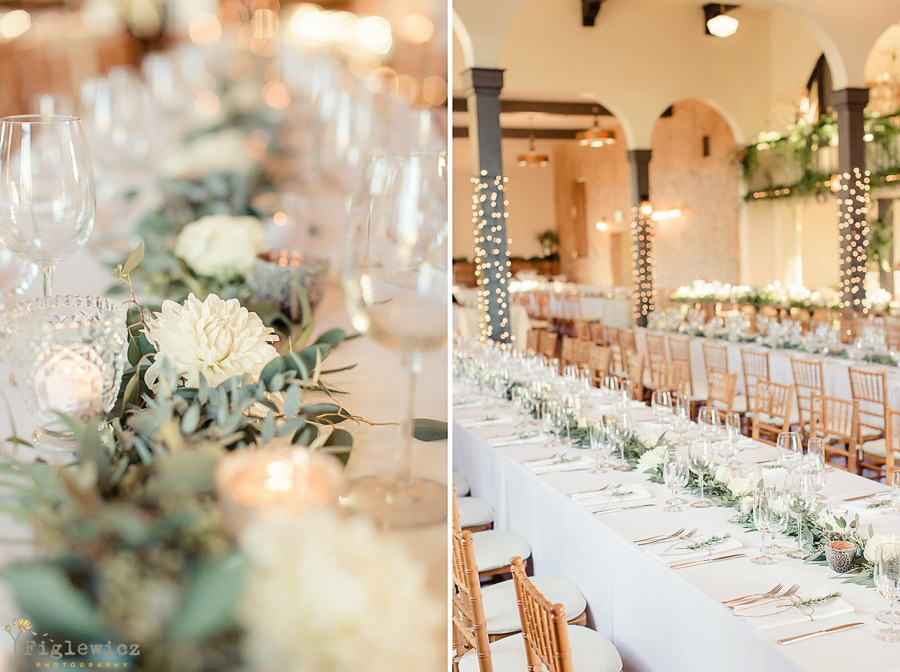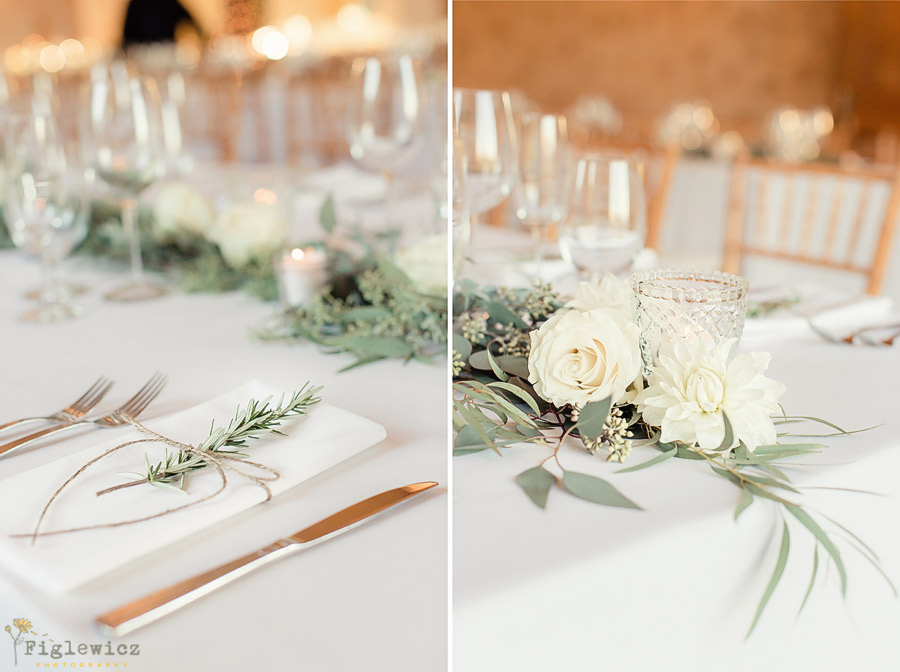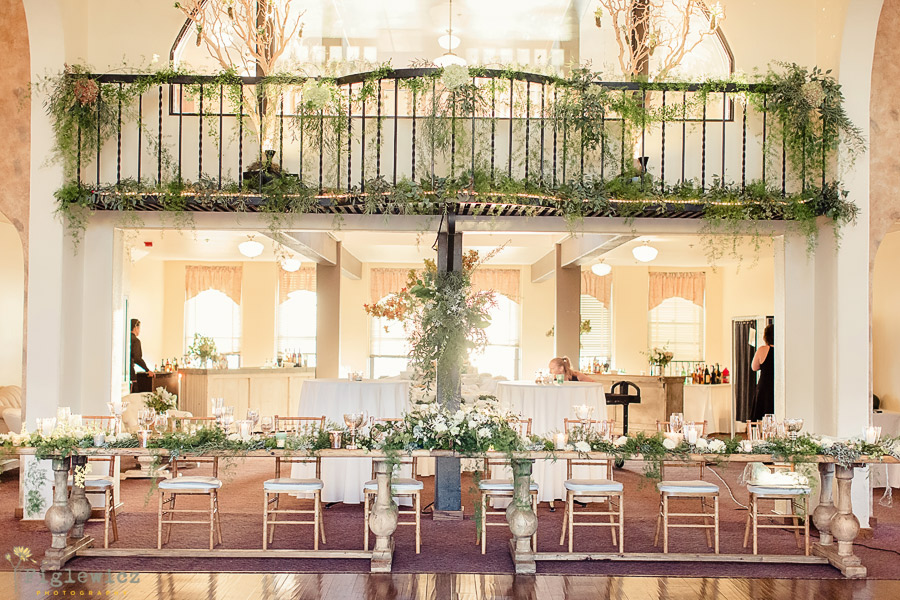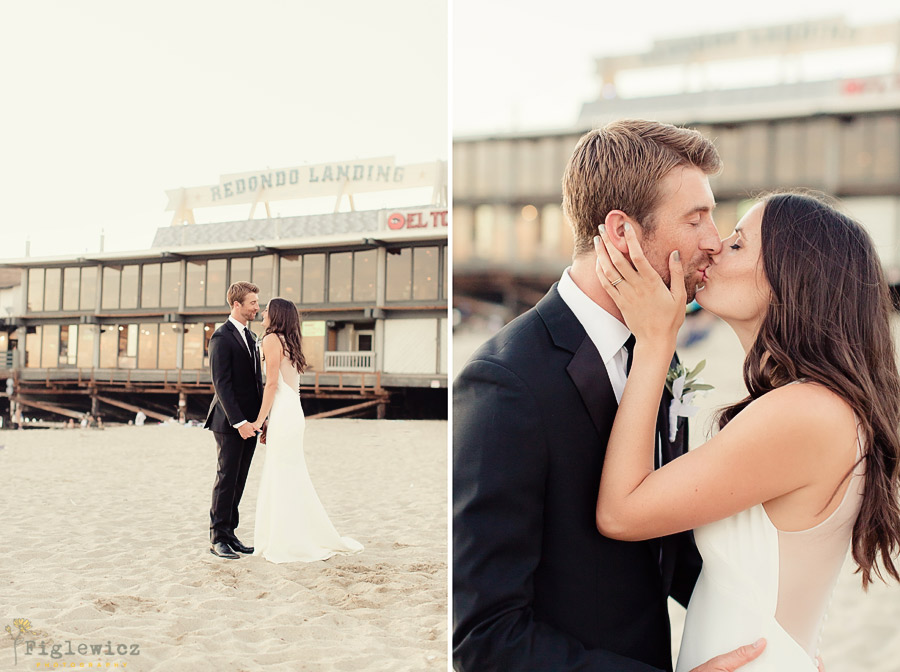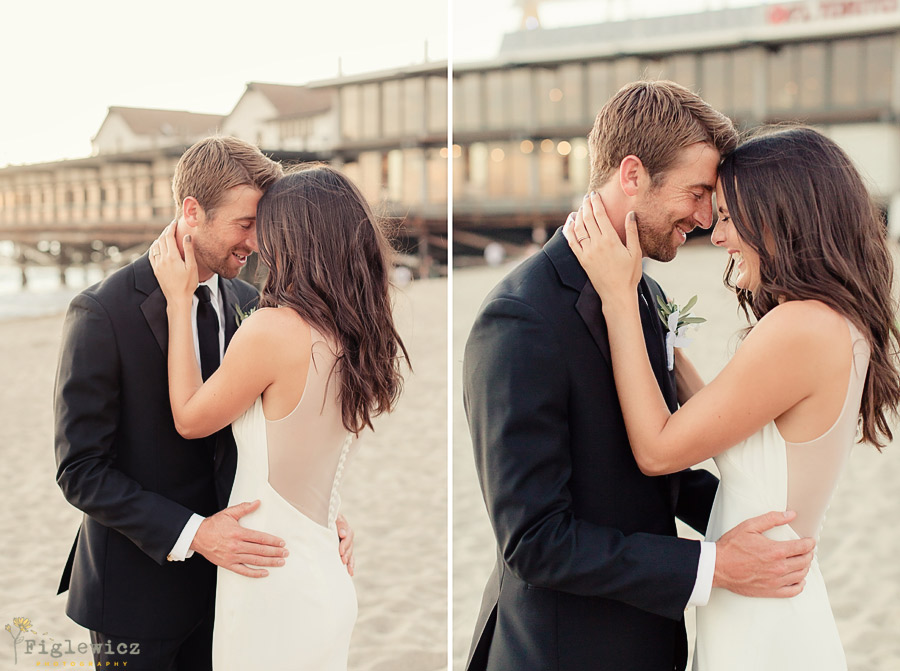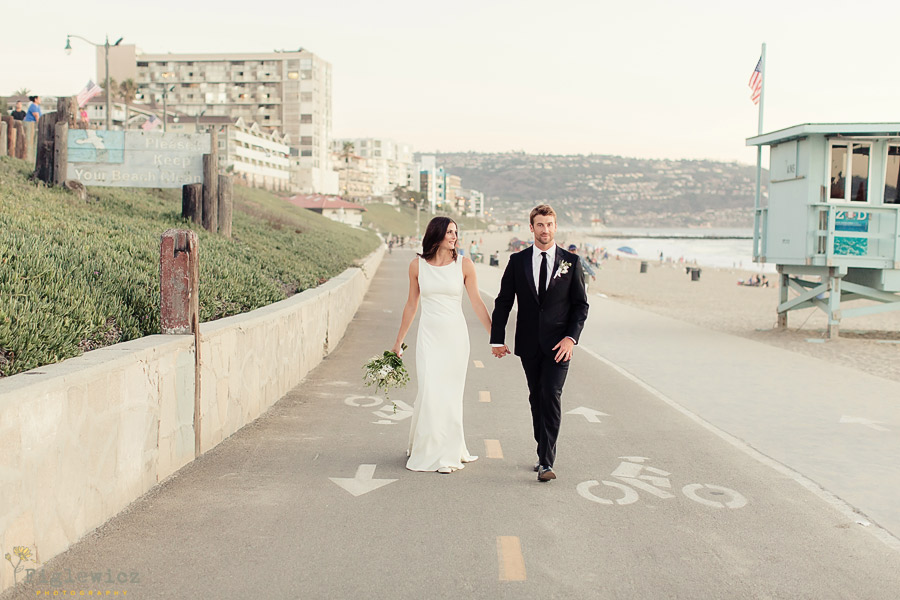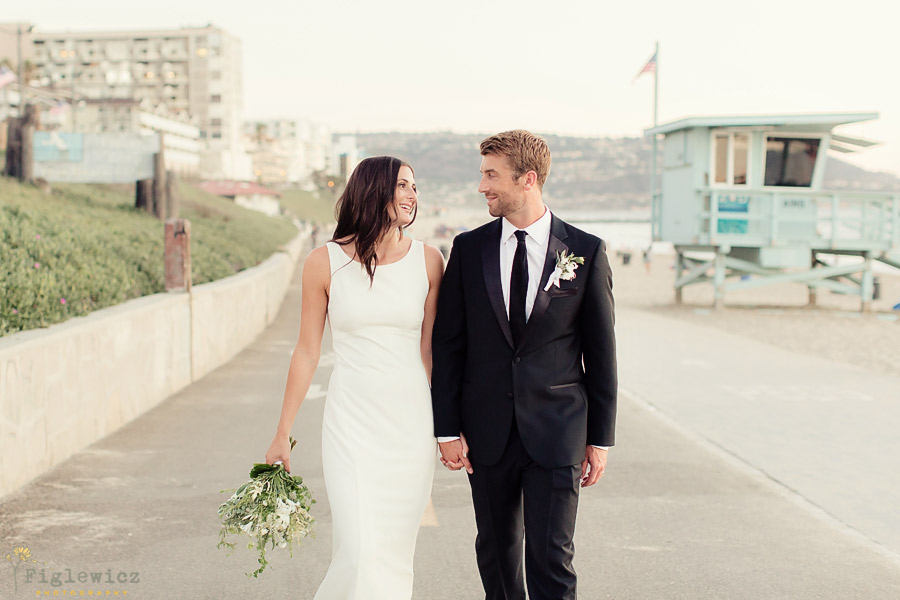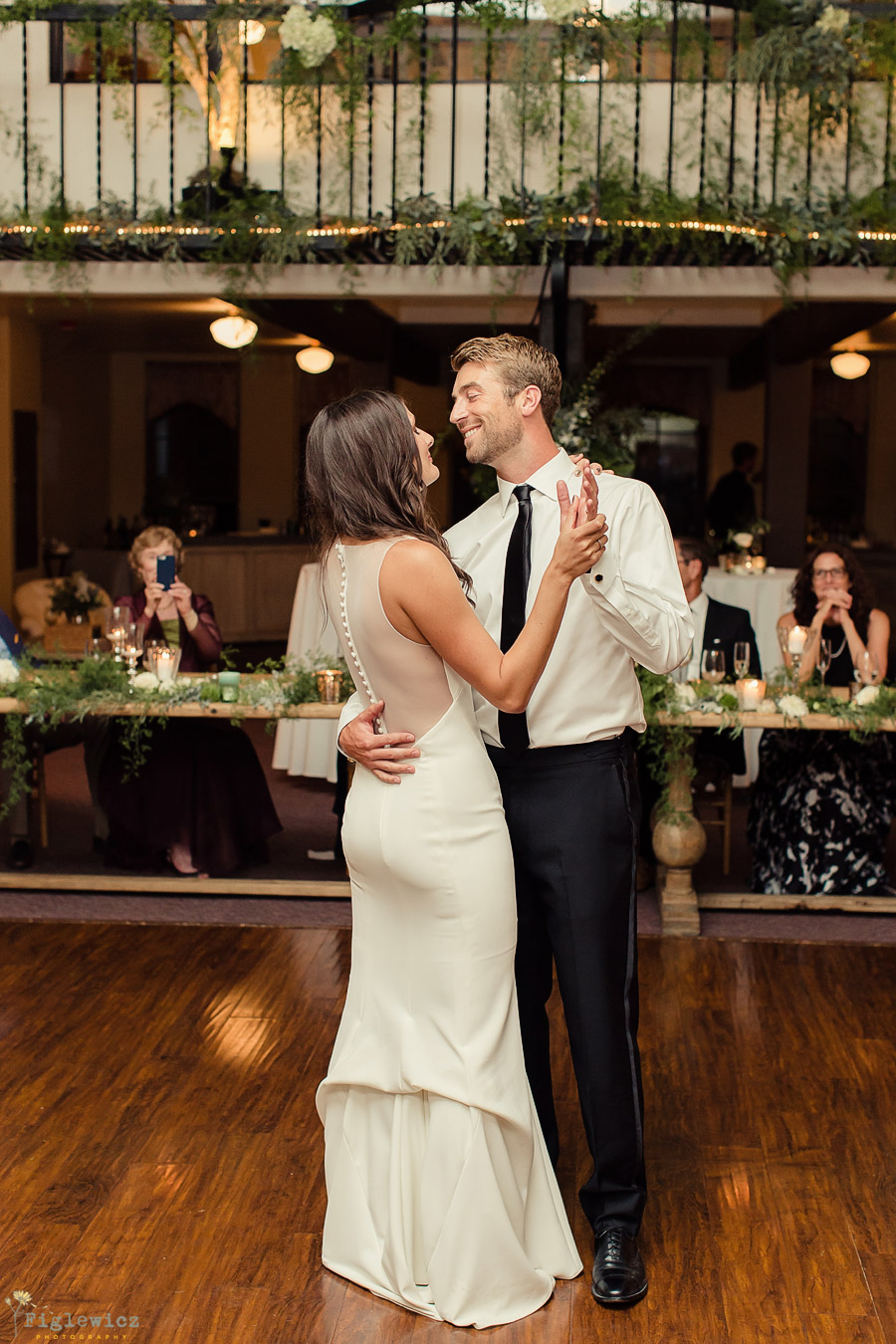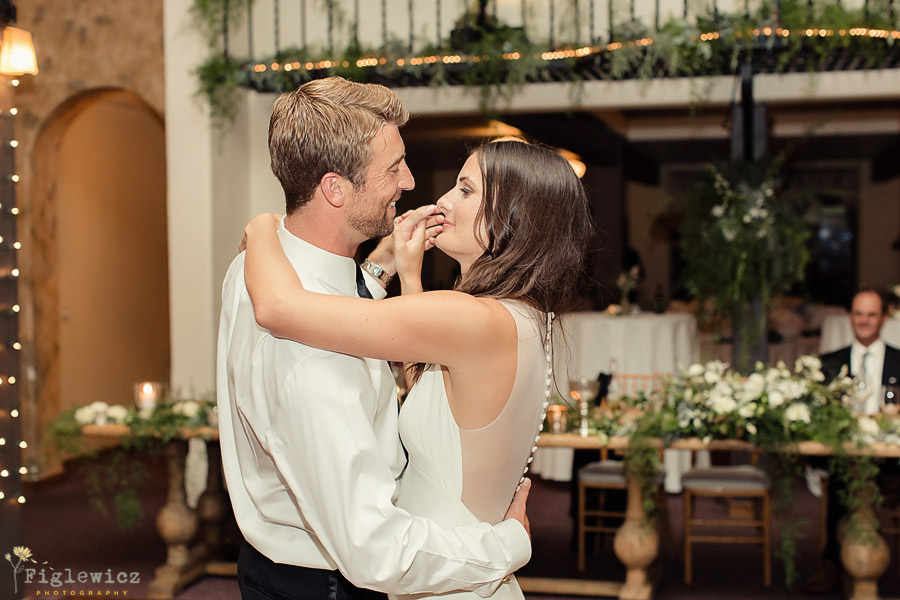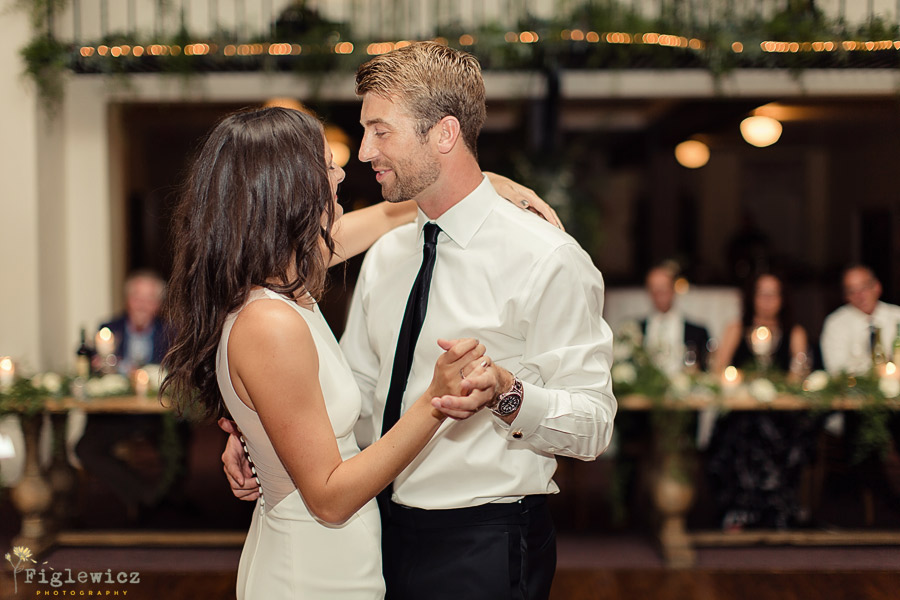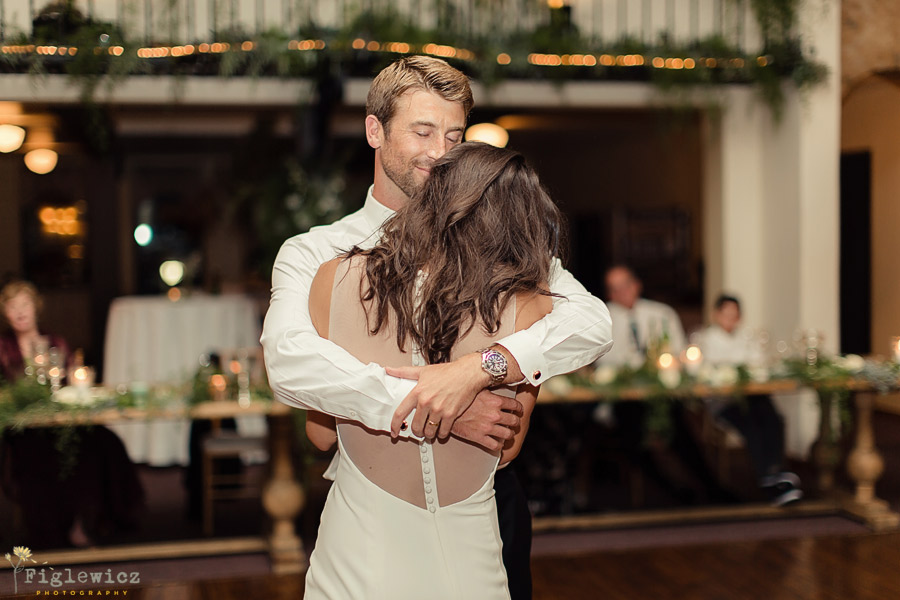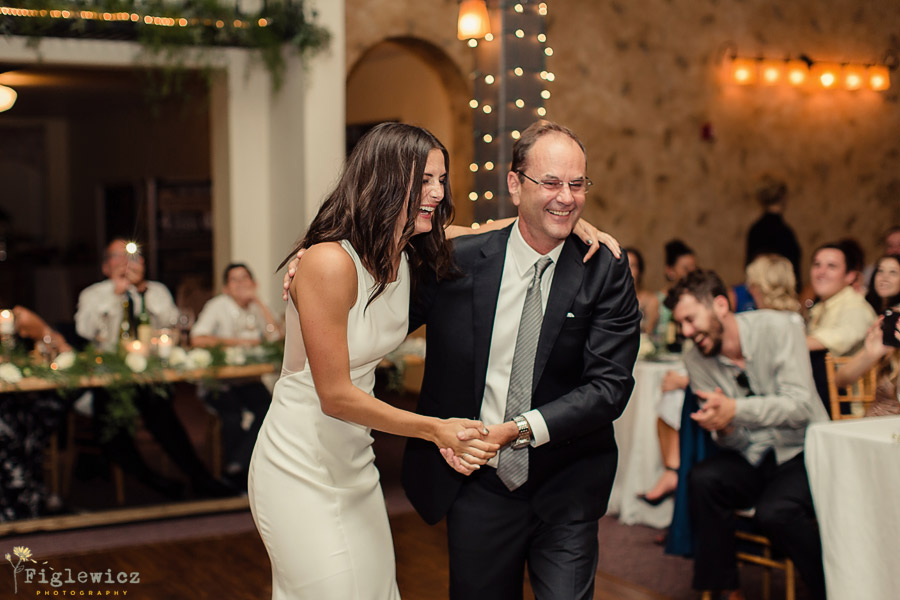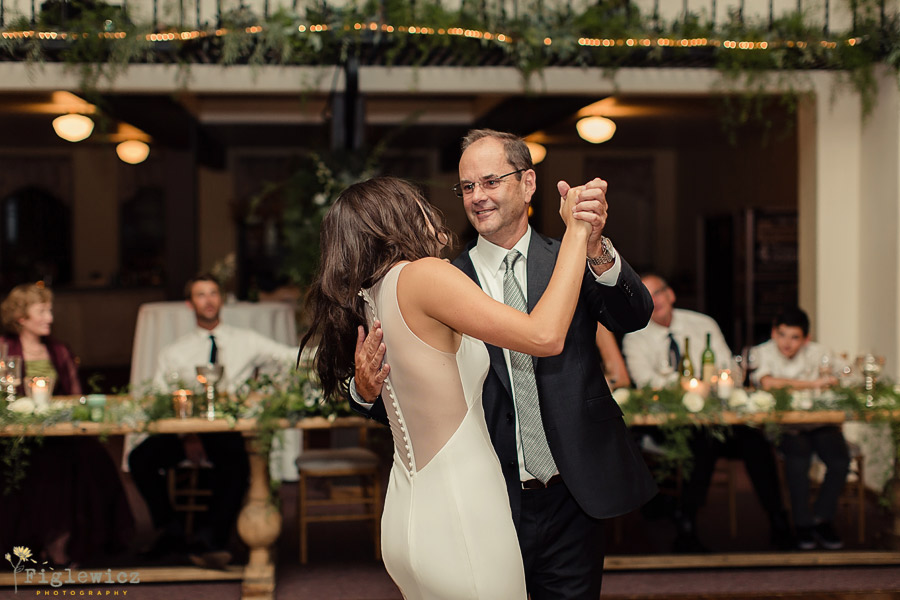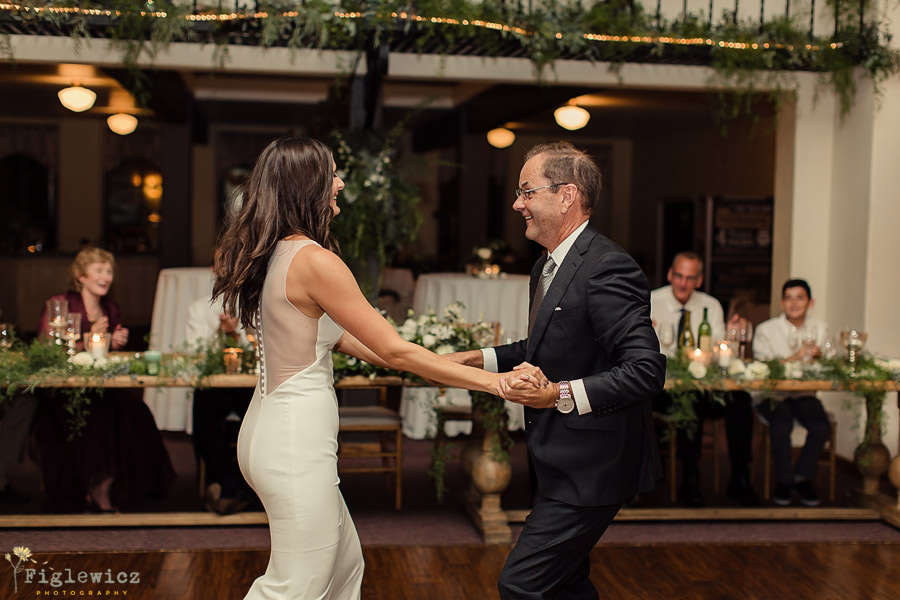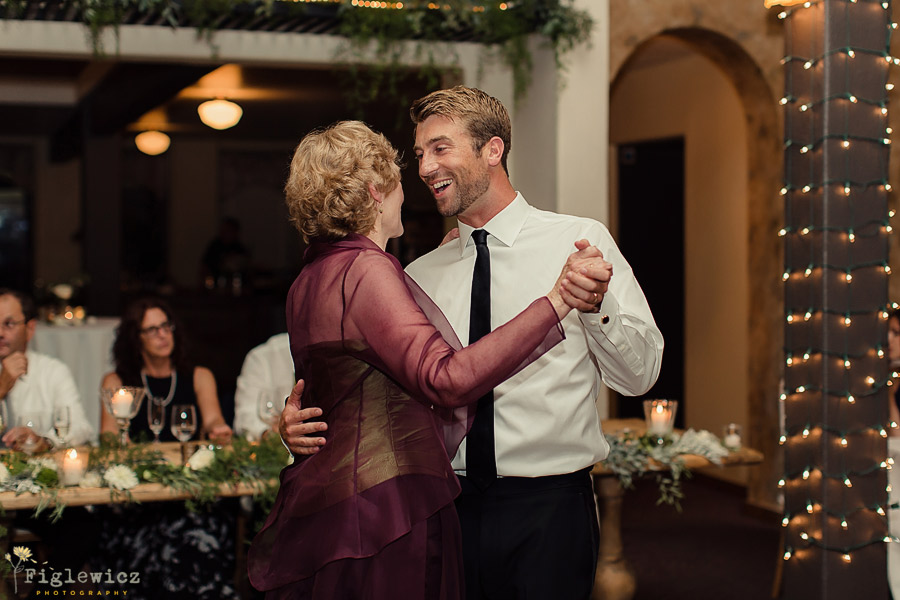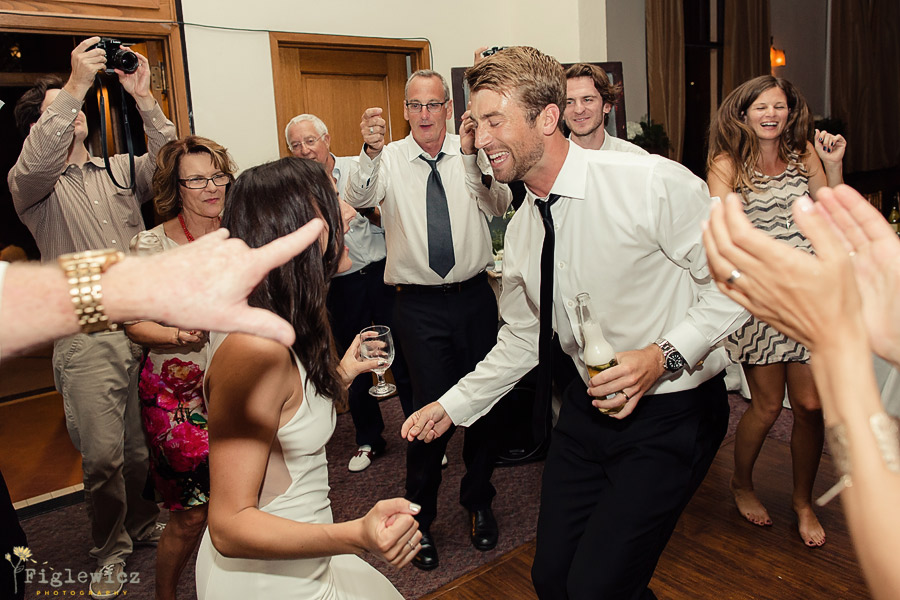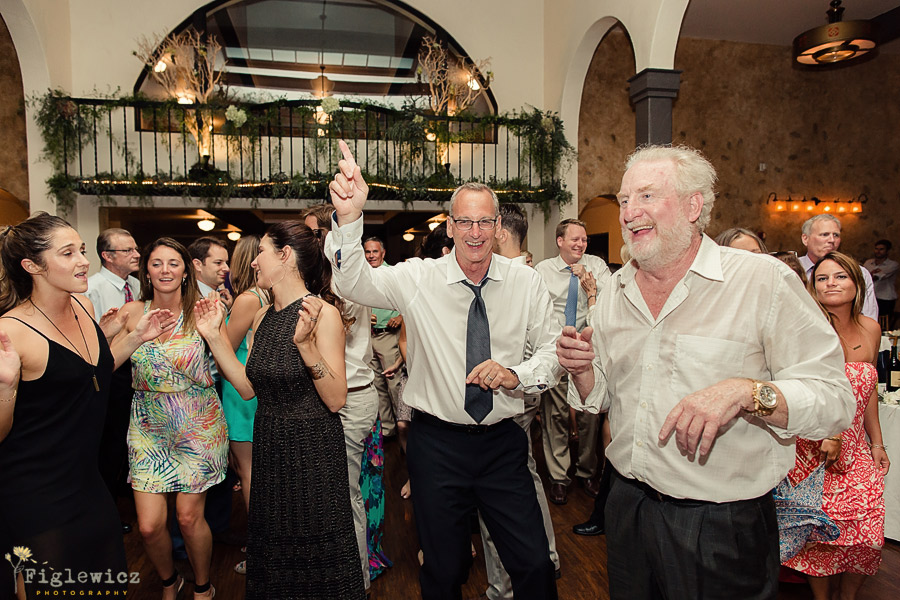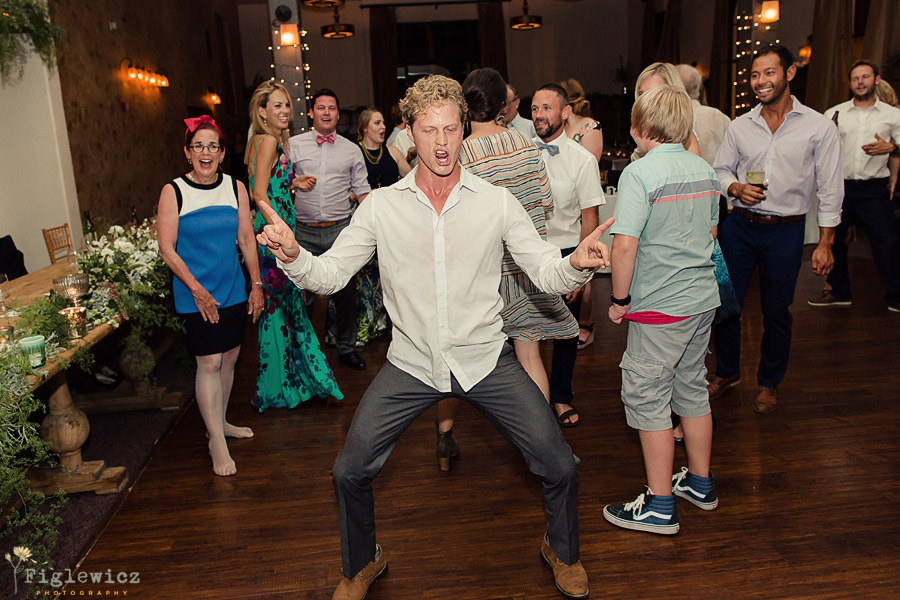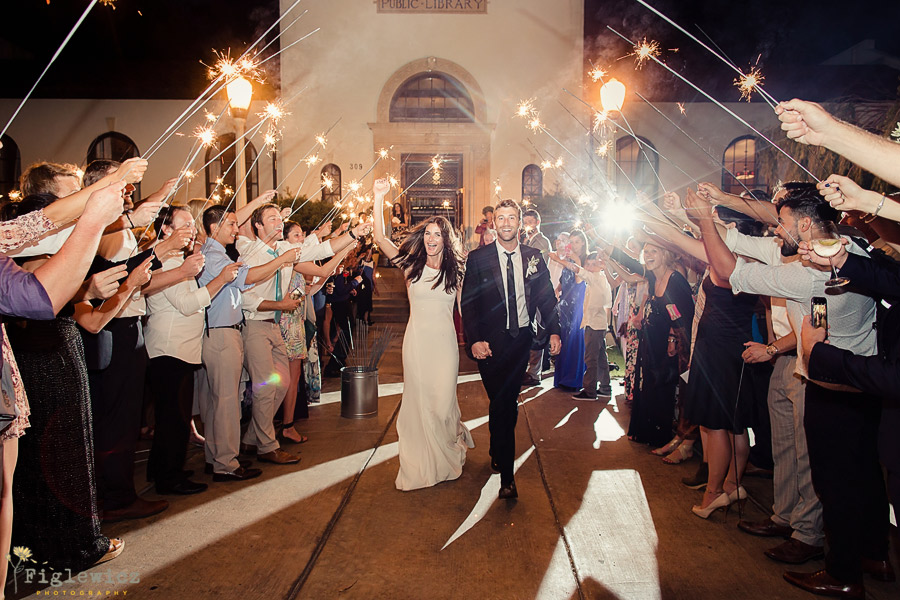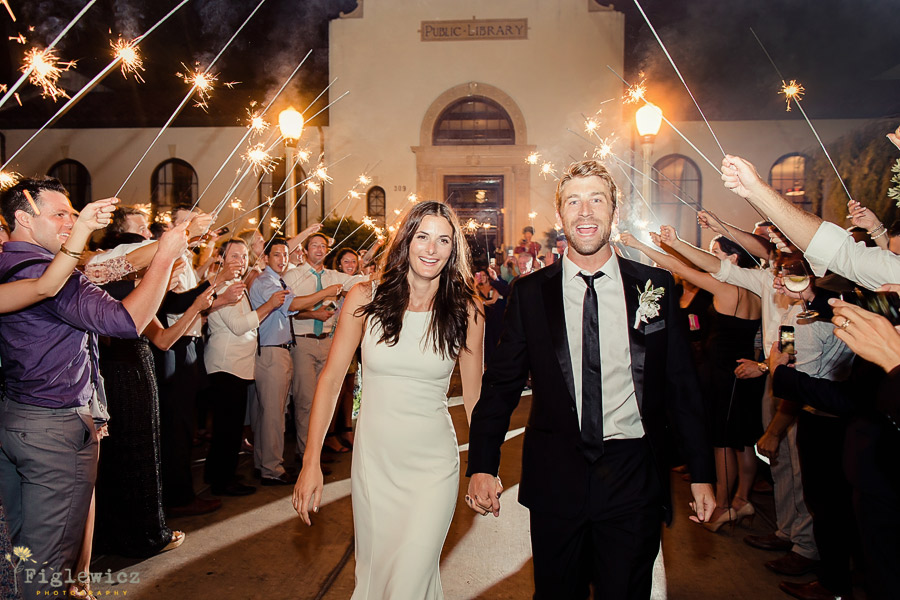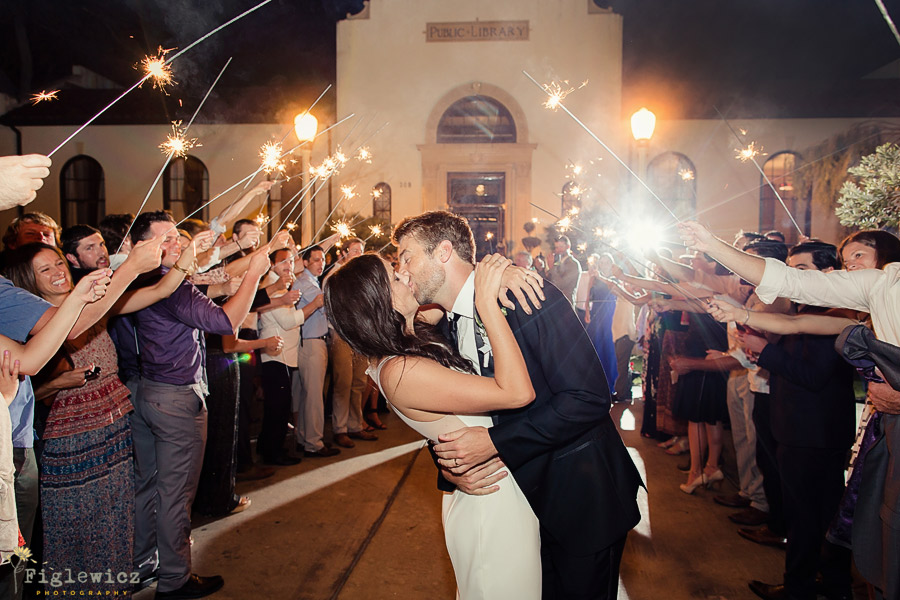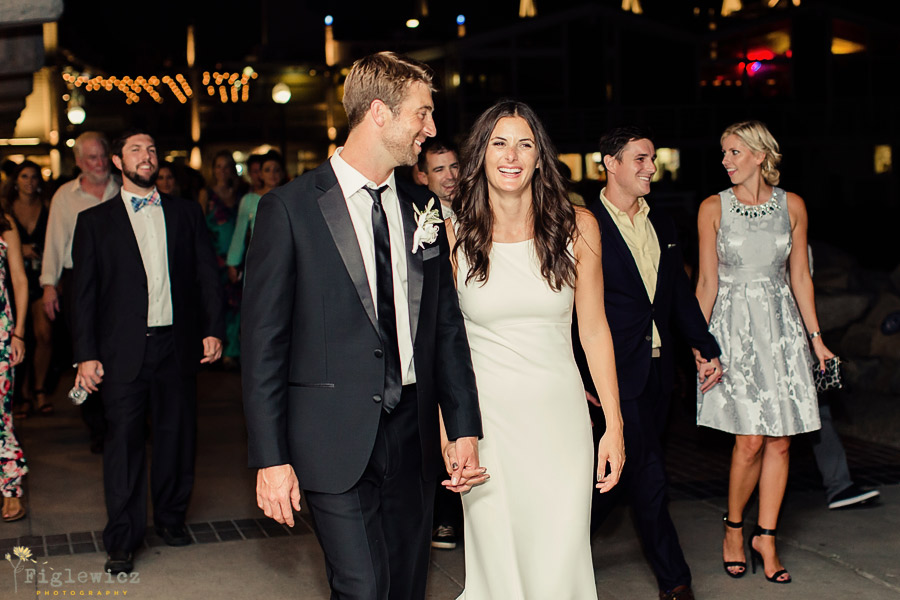 Wedding Photography : Figlewicz Photography, Stacee
Ceremony & Reception Location : Redondo Beach Historic Library
Rental Furniture : www.foundrentals.com
Gown Boutique : Saks Fifth Avenue
Gown Designer : Amsale
Floral Design : American Harvest
Photo Booth : www.magbooth.com
Officiant : Family Member
Make-Up : Jenna Nelson
Hair : Cailey Bennett from Hush Hush Hair
Cake : King's Hawaiian Bakery
Band/DJ : Lance Bork