Cindy and Ramon met at a church fundraiser when a mutual friend introduced them. Ramon wanted to ask her to dance, but another man beat him to it. But as luck would have it, they spent the later part of the evening talking and then saw each other again at a party one week later. Let's skip ahead in their story to June 6, 2008! Our bride and groom were on their way to dinner in long beach. Ramon decided this was the perfect time to pop the question so before they arrived at their destination, Cindy said YES and here we are today. Now that their long awaited wedding has come and gone, you will find Cindy and Ramon at Disneyland (we love this!) or hanging out at home with their son. Kaitlin loved this wedding and we are so excited to share these photos with the couple's friends and family!
What do each of these newlyweds love about their spouse?
"Cindy's sense of humor, playfulness, and how we get along!"
"Ramon is a good person with good values, a great sense of humor, and a strong sense of responsibility!"
Congratulations Ramon and Cindy! We are so happy for you and we can't wait to see your family flourish in this new season of life.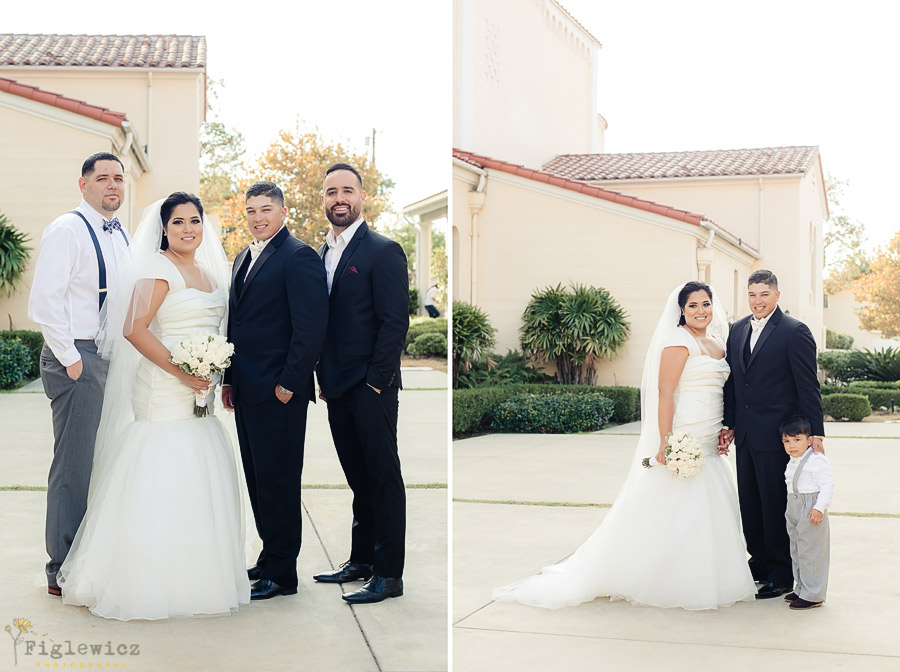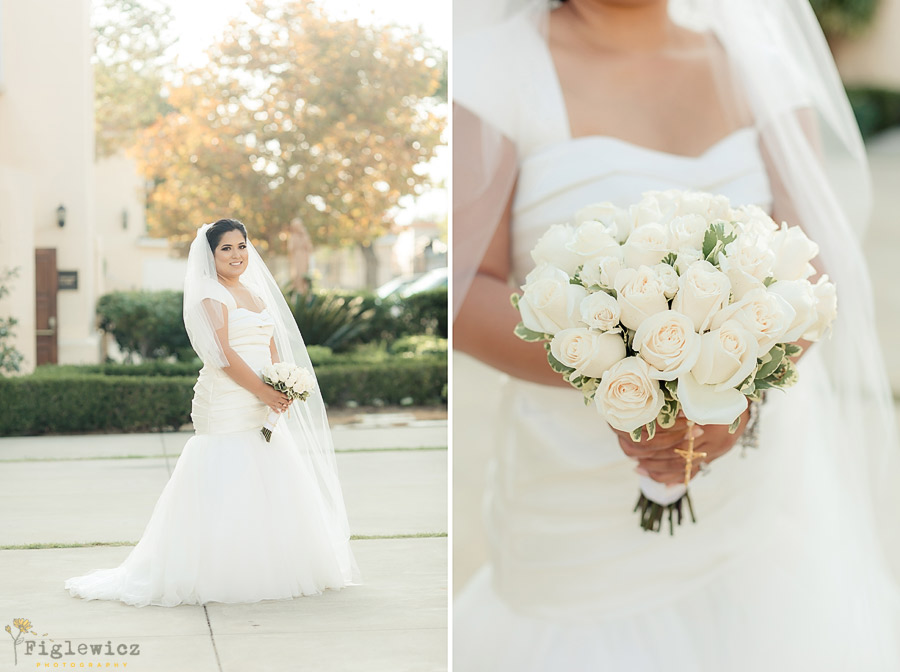 Wedding Photography : Figlewicz Photography, Kaitlin
Ceremony Location : SS. Peter + Paul Church
Reception Location : Private Residence
Event Coordinator : Cindy Palomares
Gown Boutique : David's Bridal
Officiant : Emily Andrews
Linens : Pico Party Rentals
Make-Up : Satisfaction MUAH
Hair : Satisfaction MUAH
Band/DJ : DJ Erny